If you want to get the most out of your social media strategy, you need the right tools.
Well, you're in luck! Here you'll find 24 of the best social media management tools you need to do everything from creating killer content to monitoring your performance. You spend a lot of time (and probably money) to create great content for your followers. But if you're not using the right social media management tools, you're making things harder on yourself than they need to be.
If you're just getting started, this post applies to you, too. Maybe even more so, because you have the chance to do things the right way, from the beginning. You'll probably even be able to grow your accounts faster by being organised so early on. Really, it doesn't matter where you are in your social media marketing efforts—if you're on social media, then you need to manage it properly. That's not just a matter of posting and engaging, but also understanding how good (or not) you are at doing all that. Without good reporting, there's no point in doing it at all.
Using the right tools to manage your social media presence will help you create better content, reach more followers, gain a deeper understanding of your target audience, and get more conversions—no matter if those conversions are sales, subscribers, or some other measure entirely.
---
24 Best Social Media Management Tools to Boost Your Online Influence:
---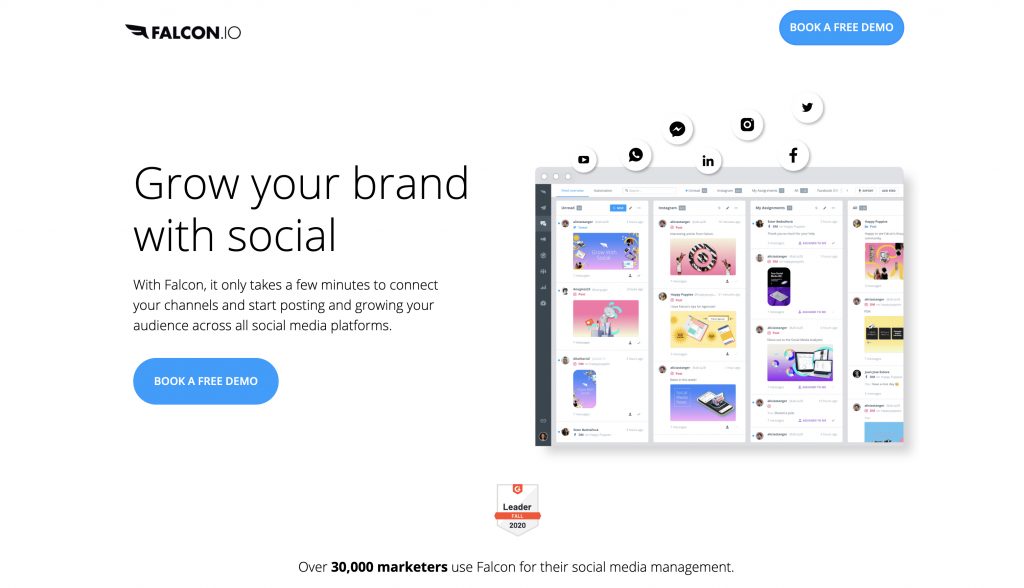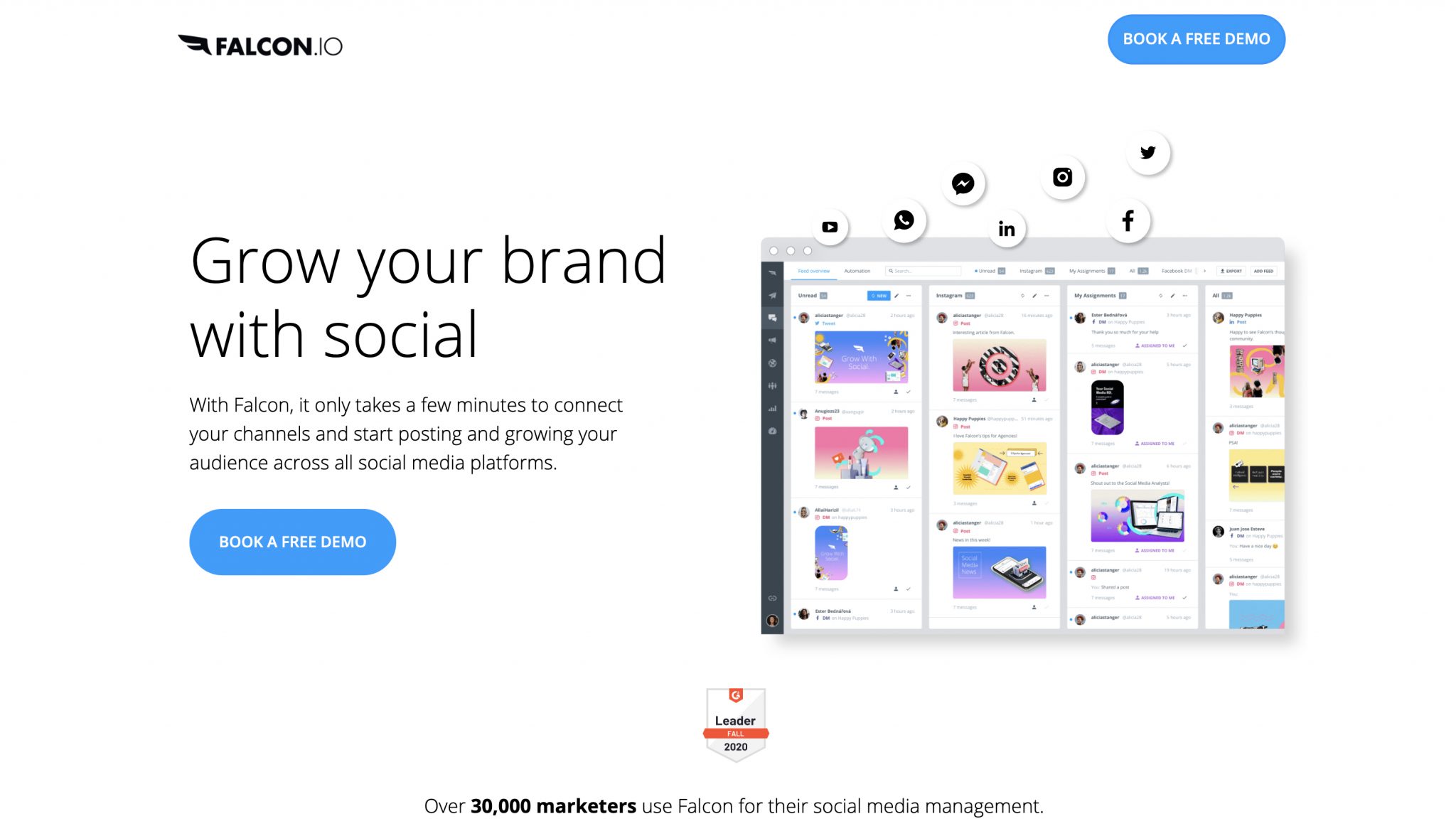 Brandwatch is a social media listening, publishing, advertising, measurement, and customer data management platform. The platform is designed to give social media professionals access to a structured set of features that help listen, engage, measure, and publish content that makes a difference.
Brandwatch Key Features
Plan, schedule, edit, and post across multiple networks

Store assets for repurposing

Map, brief, roll-out, and collaborate on end-to-end campaigns.

Arrange multiple feeds to build the inbox that suits you best

Social media listening – track brands, topics, and phrases (Full Suite only)
Brandwatch Pricing
Brandwatch offers a 14-day free trial. Pricing starts at $129/month.
---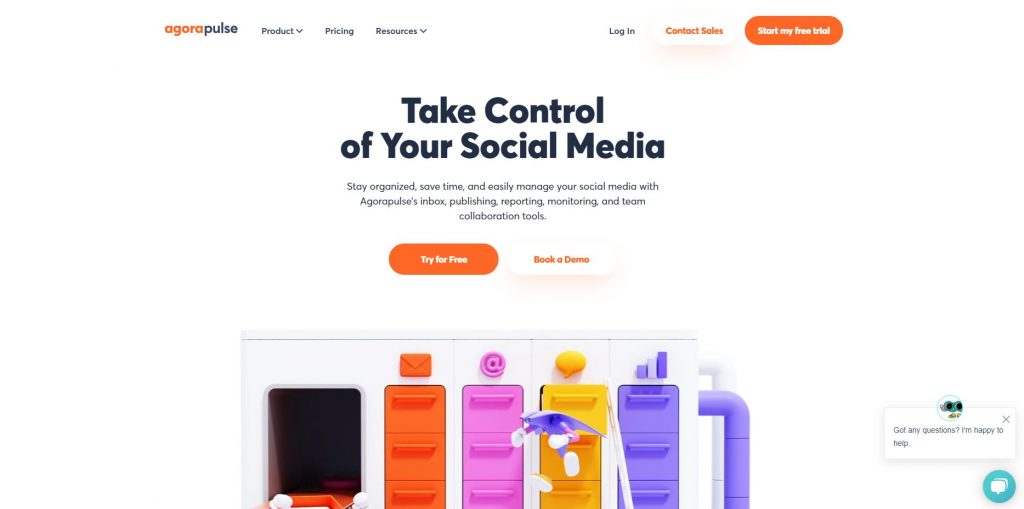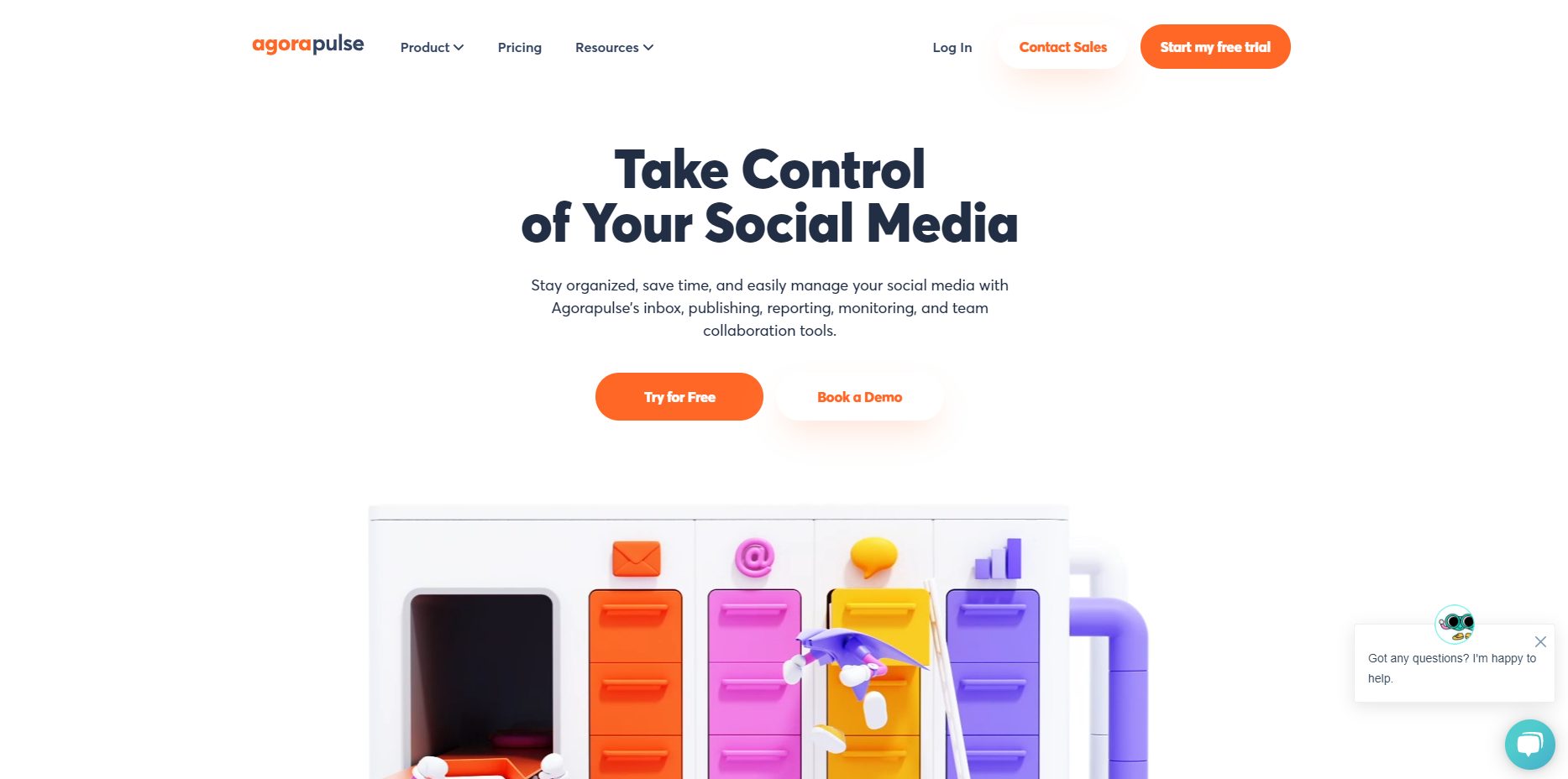 While not as well known as the Sprout Social or Hoot Suite, Agora Pulse has been quietly making a name for itself over the last few years. Before Sprout had their unified inbox, Agora was making lives easier with Inbox Zero. It's the same concept, done first—and better. It doesn't just collect messages and mentions, but any comments on your posts, as well. And where Sprout's inbox also shows any posts surfaced as a result of your social listening for hashtags and mentions, Agora keeps those separate for a cleaner experience. Inbox Zero is strictly for staying social with the people who are reaching out to you in one form or another.
Agora's inbox also integrates with Facebook's marketing API, so you can see and manage comments people leave right alongside the other messages. This is a good thing: advertising is supposed to present you at your best and, let's face it, people don't always leave the nicest comments. It's good to have a real time way to react to (read: delete) those. And for people who are leaving real and/or positive comments? It never hurts to engage with them, and show them there's a real social aspect to your social media marketing.
With plans ranging from $39 to $239 a month, Agora should appeal to businesses of all sizes.
---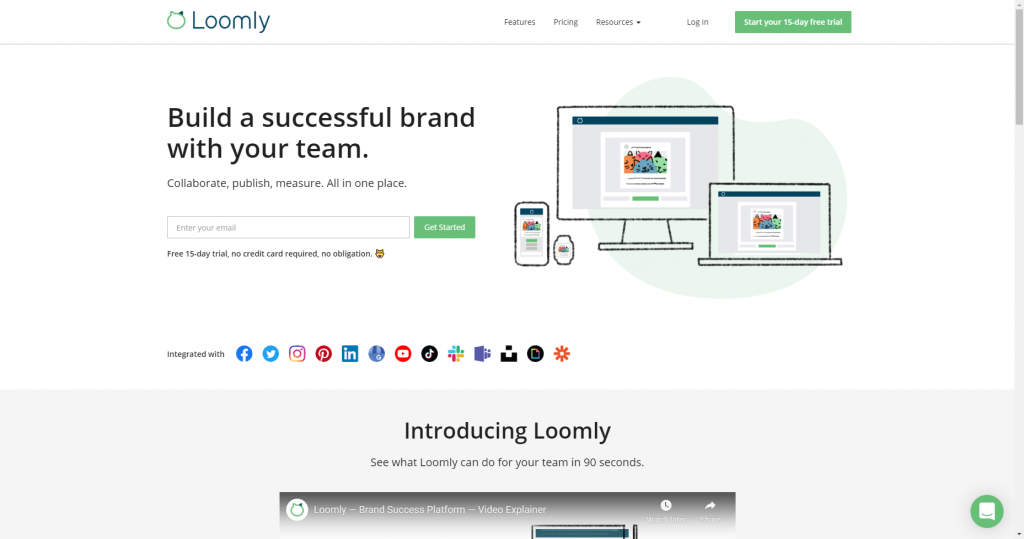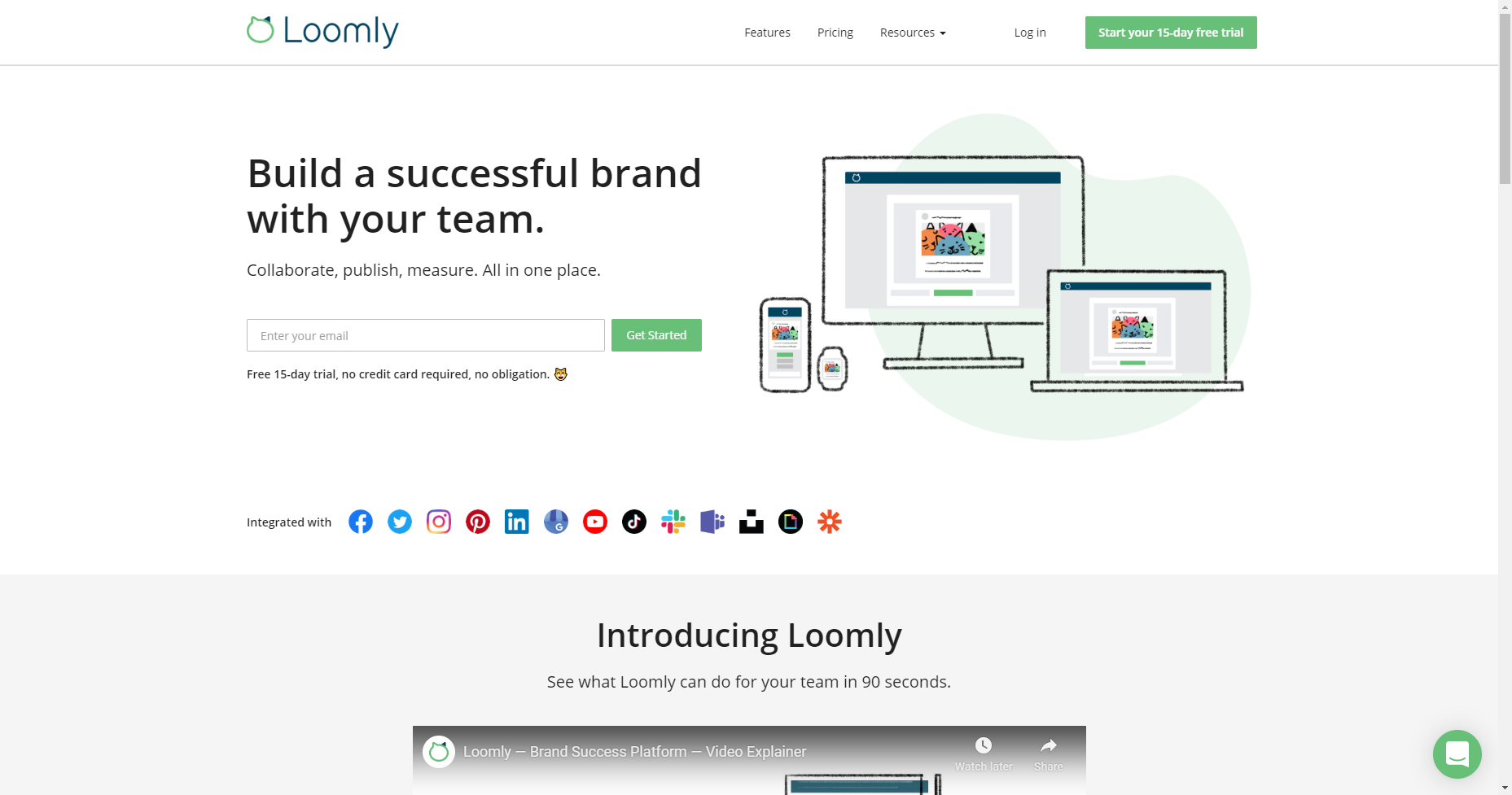 Loomly lets you manage all of your social media content—both organic posts and ads—from one platform. It also helps you store, organize and use your photos, videos, notes, links and post templates in a central library.
Loomly Key Features:
Get post ideas, based on trending topics, RSS feeds, date-related events, and social media best practices

Step by step guidance to help you create posts and ads

Automatically generate post and ad previews

Collaborative review and approval workflow

Plan content ahead of time
Loomly Pricing:
Loomly offers a 15-day free trial. Pricing starts at $25/month (when billed annually).
---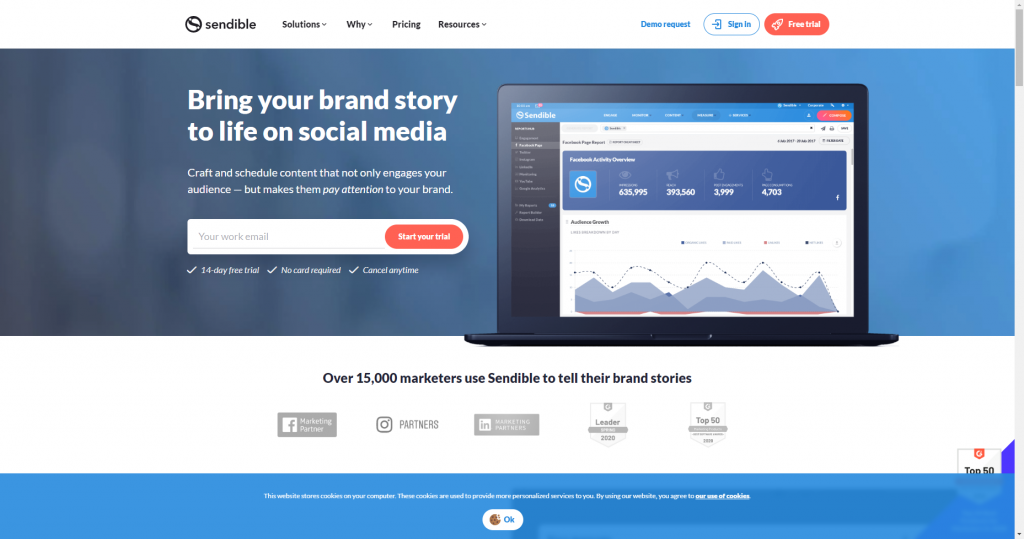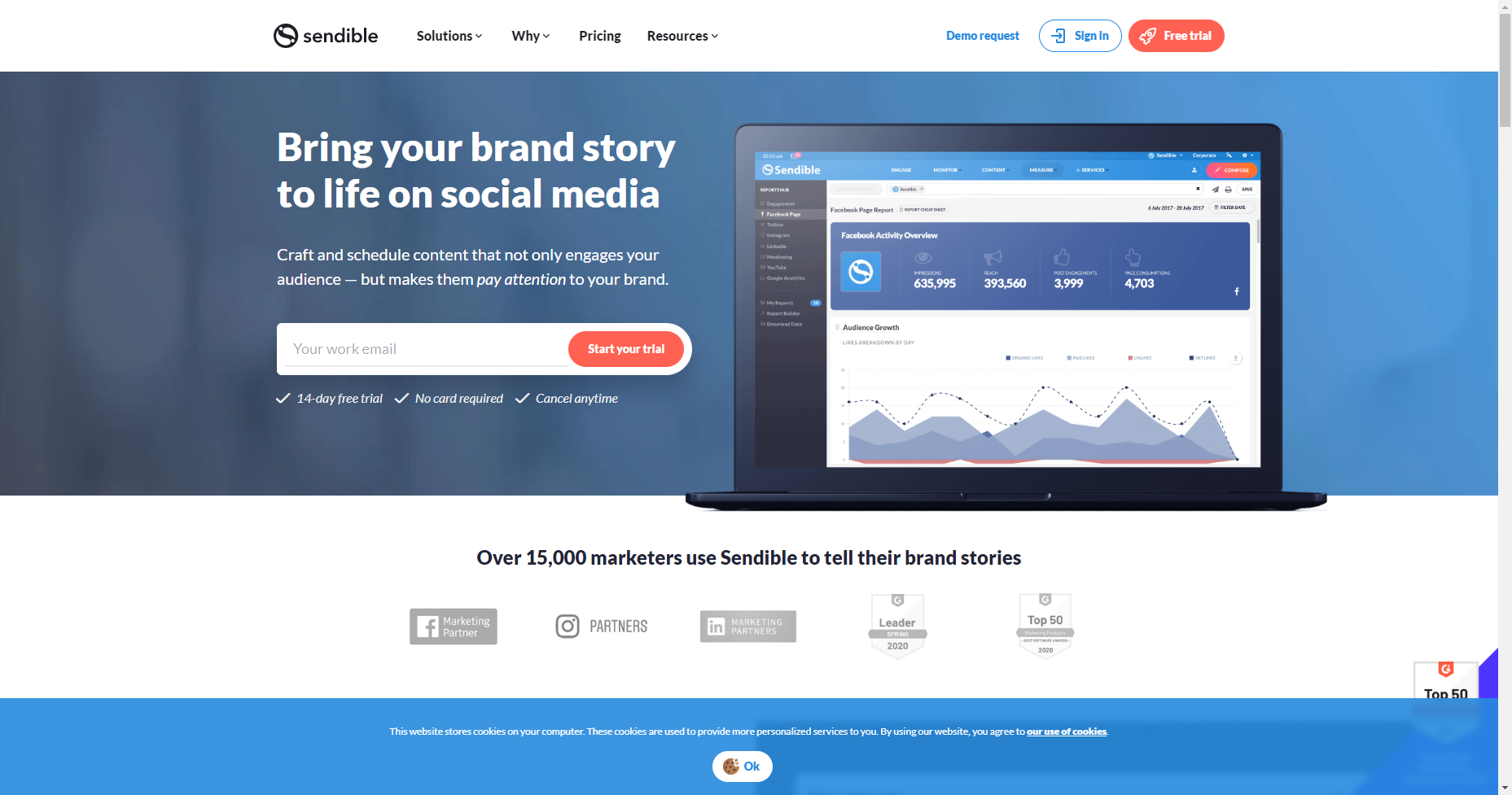 Sendible is an all-in-one social media management tool that works with 20+ social networks and blogging services. It includes a full suite of scheduling tools, allowing you to queue posts for your social networks, blogs, and even mailing lists.
The smart queue can adjust publication times for you so you can set your evergreen content to republish over time.
Sendible Key Features:
Tailor posts and images for each social network

Interactive calendar to visually plan, schedule, and review your social media campaigns

See messages and respond from the dashboard (including delegating conversations to specific team members)
Sendible Pricing:
Sendible offers a 14-day free trial. Pricing starts at $24/month (annual billing).
---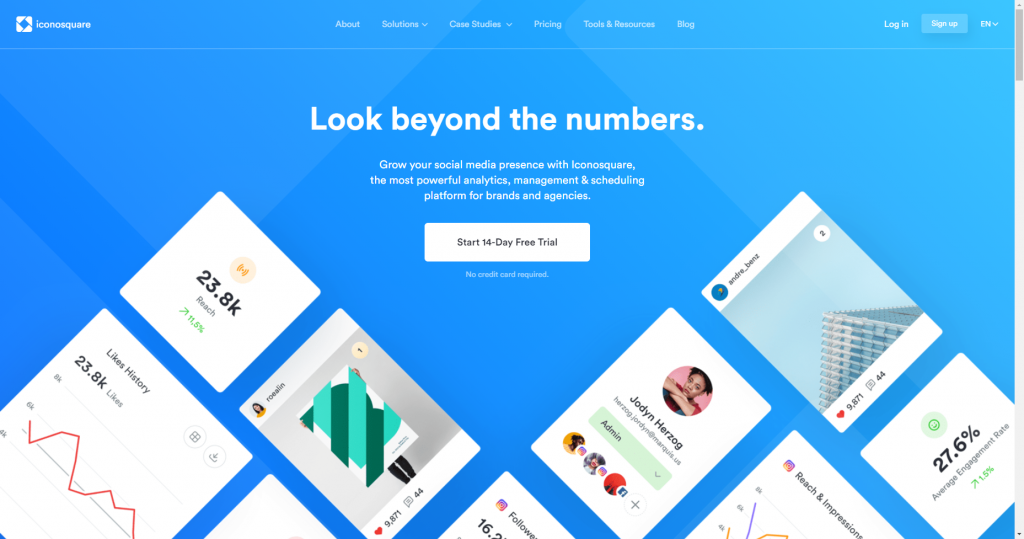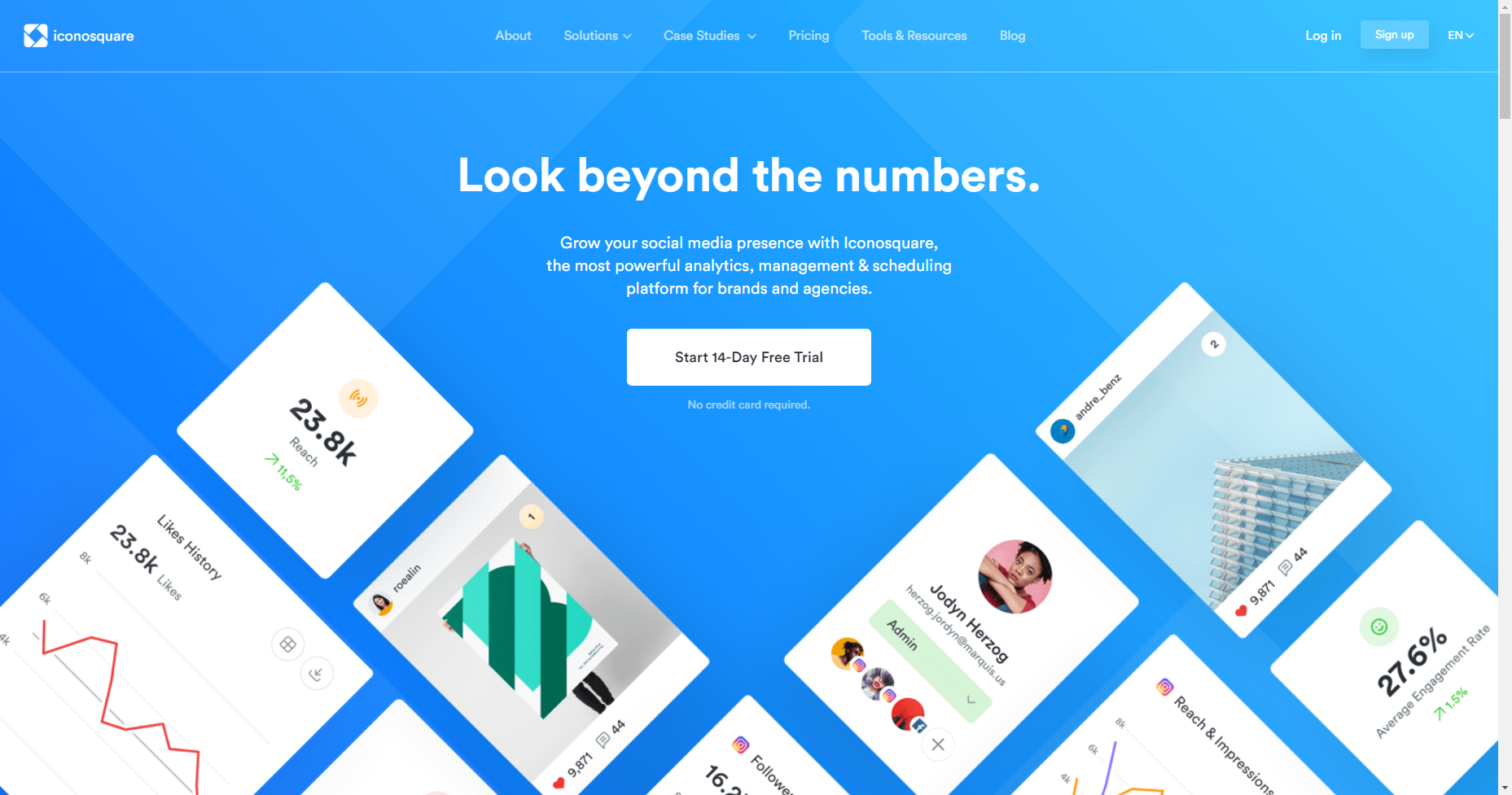 Iconosquare is a social media management tool that makes it ridiculously easy to monitor, publish, and analyze your social content. The dashboard is modern and easy to use and navigate.
With Iconosquare, you can schedule single-image and video posts, Facebook statuses, and Instagram Carousels and Stories, and then some. Plus, you can categorize your content, making it easy to find the images you want when you want them.
Iconosquare Key Features:
Tag other users' accounts and locations in your Instagram posts

Tag your location when posting to your Facebook page

Security and post validation to keep your brand safe

Save captions so you can easily use them again
Iconosquare Pricing:
Iconosquare pricing starts at $29/month (when billed annually).
---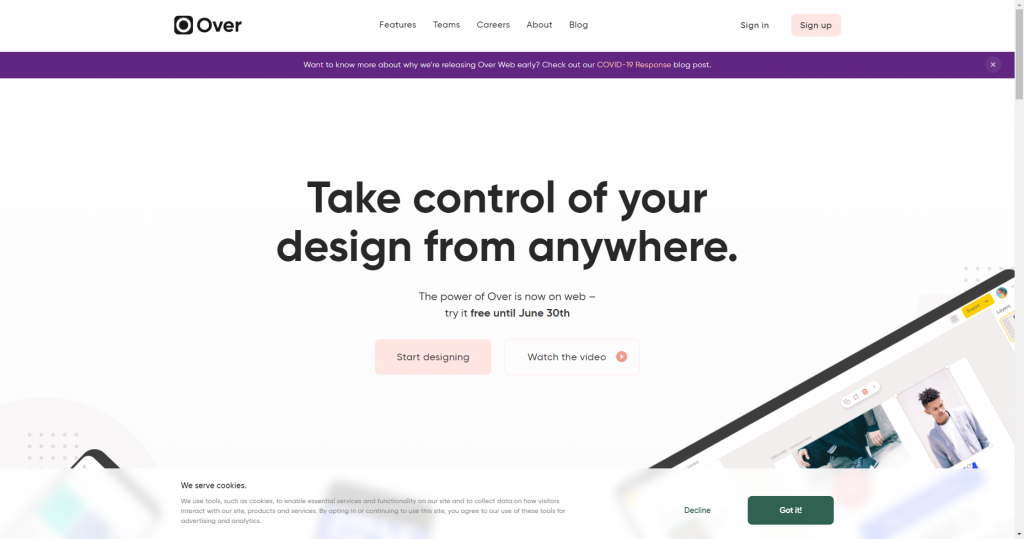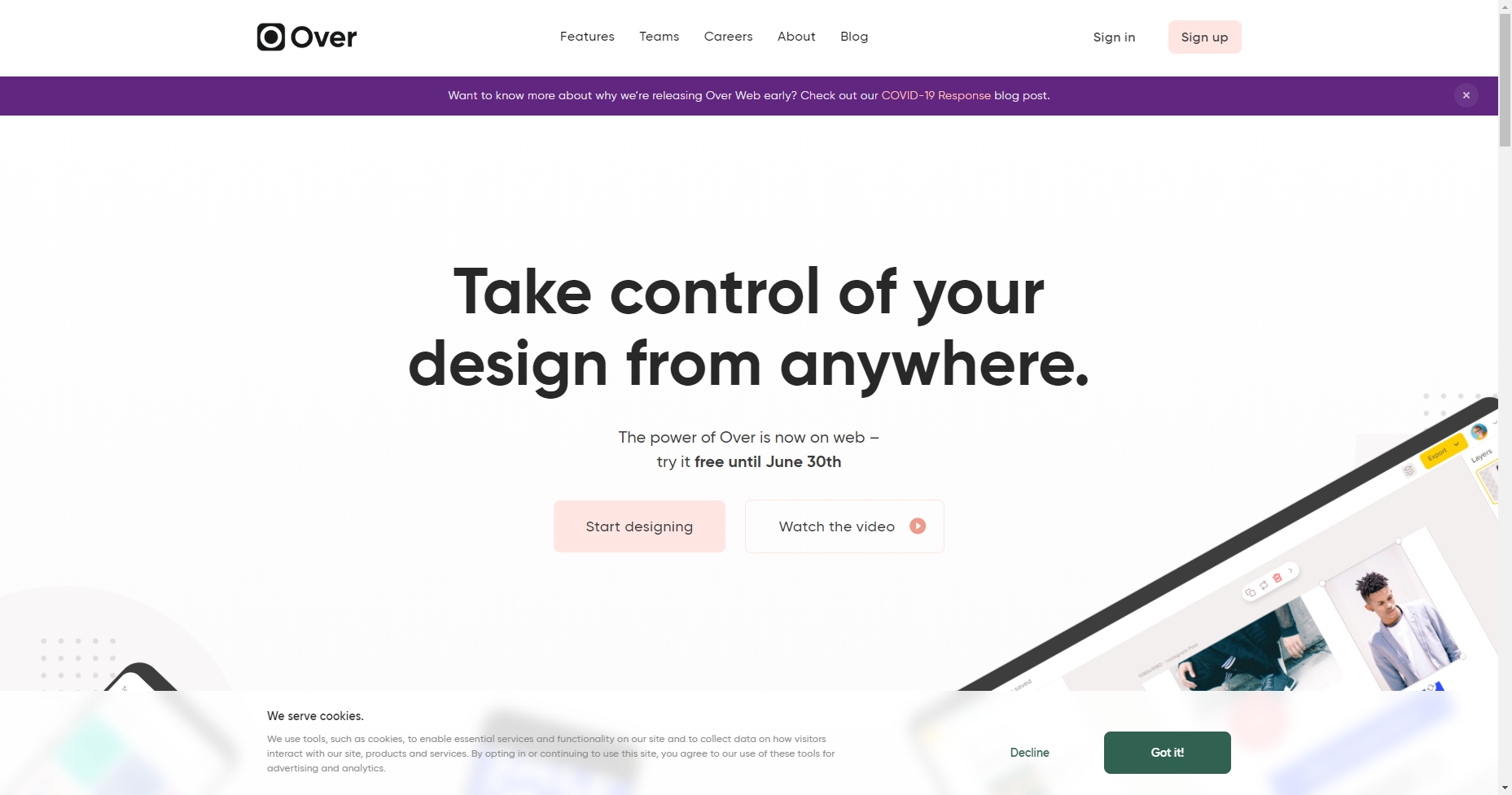 Over lets you create beautiful, interactive, and eye-catching content. It has tons of built-in templates with pre-designed layouts so you can create picture-perfect content even if you have zero design experience.
Over has a constantly updated and carefully curated library of on-trend videos, graphics, and fonts, as well as full access to stock photography on Unsplash, Pixabay, and Google Images.
Over Key Features:
Library of hand-curated, professionally designed templates and layouts that you can quickly customize

Upload logos, fonts, and save custom color palettes

Editing tools that let you blend and mask and use layers to edit individual elements
Over Pricing:
Over has a free plan. Paid plans start at $69.99/year.
---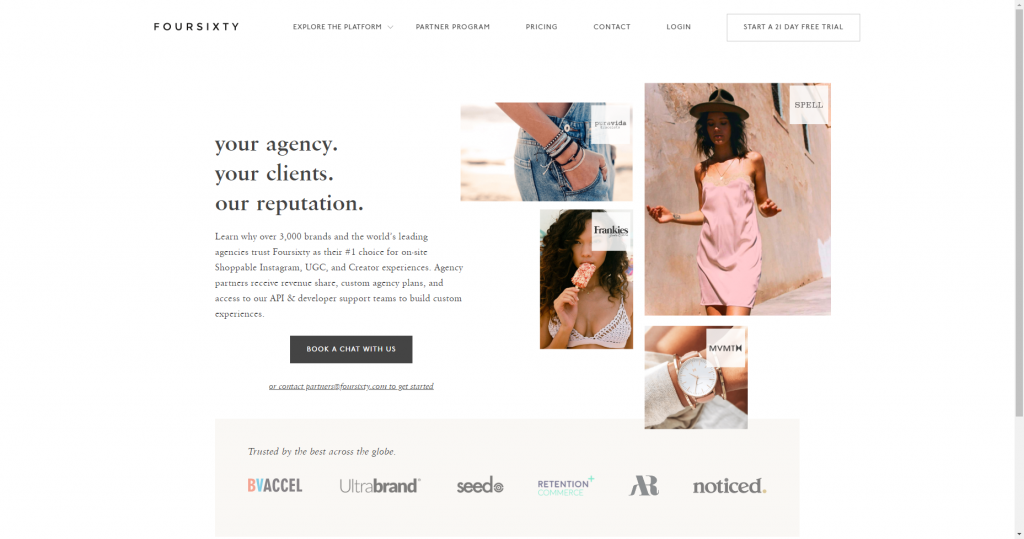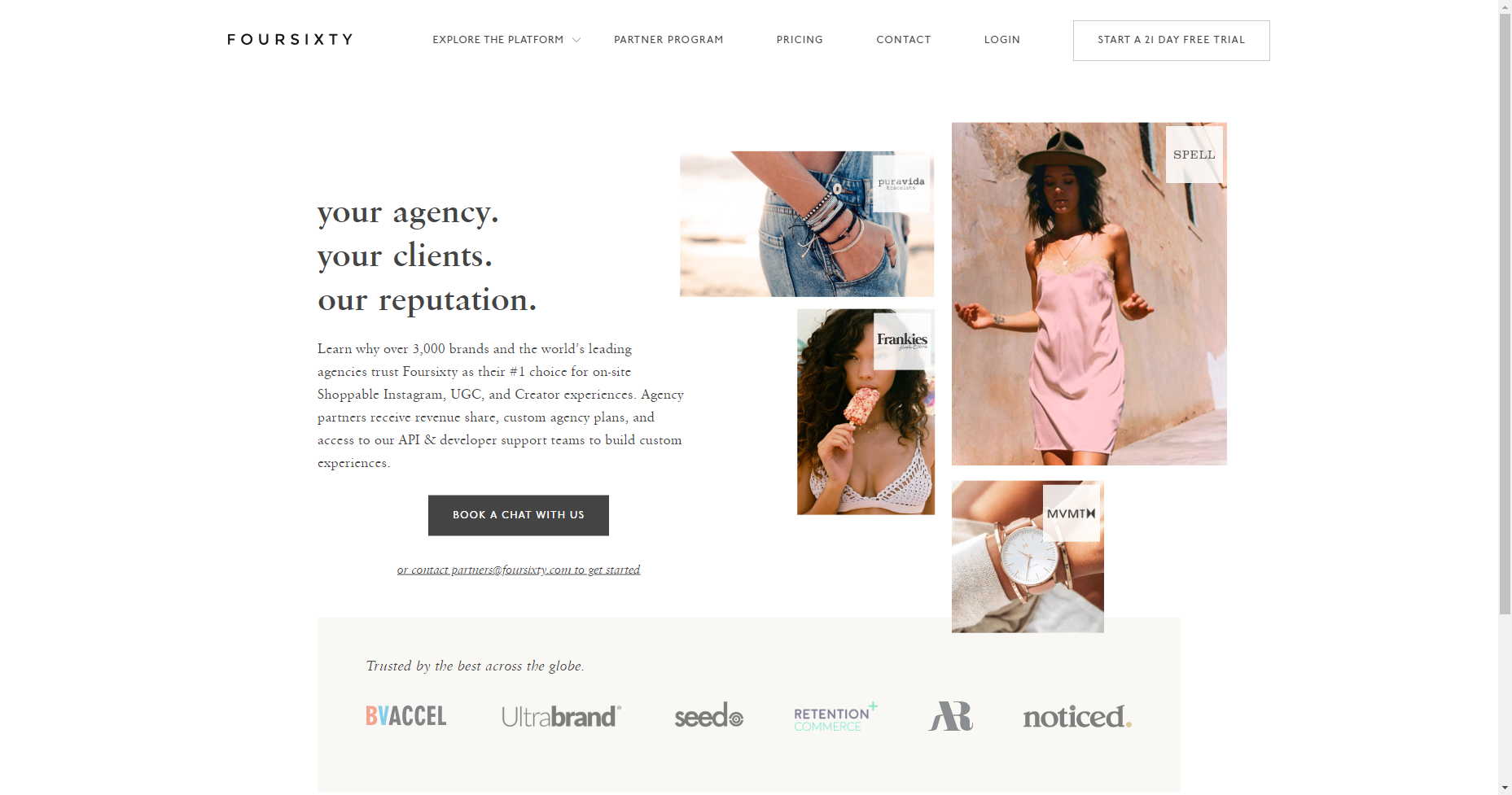 Foursixty lets you turn your Instagram content and user-generated content into shoppable galleries, track creators and gifting programs, secure the rights to user-generated content, and get advanced Instagram insights and analytics.
Foursixty is great for eCommerce businesses and lets you showcase your products in gorgeous, shoppable galleries. You can even customize and show off your content on product pages, in your email newsletters, and pretty much anywhere you can embed code.
Foursixty Key Features:
Integrate fully customized shoppable Instagram & UGC galleries

Showcase product-specific Instagram galleries in your product detail pages

Integrate eCommerce platform-specific conversion pixels in your site

Customize the galleries so they look like a cohesive part of your brand identity
Foursixty Pricing:
Foursixty has a 21-day free trial. Pricing starts at $50/month.
---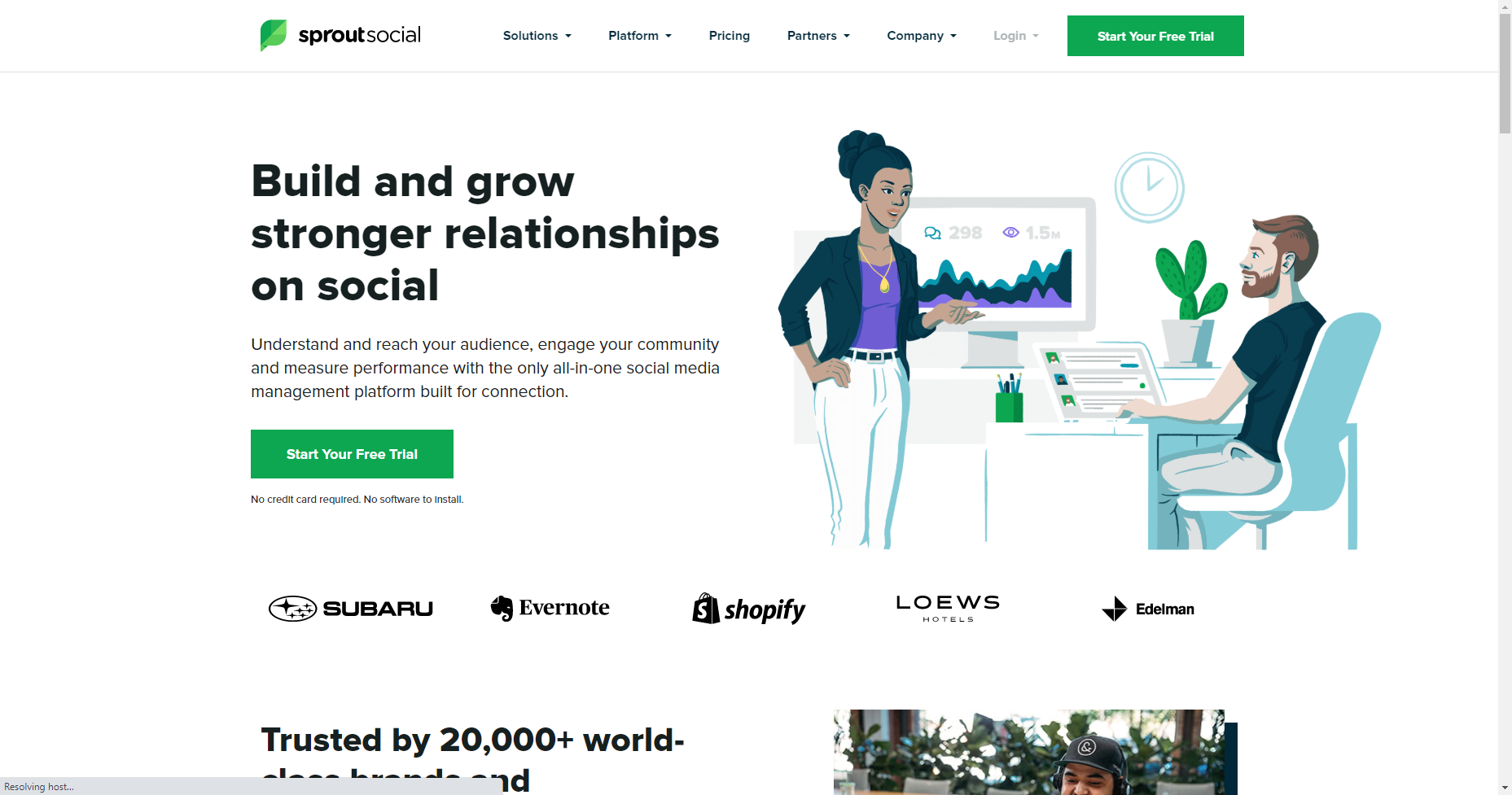 Sprout Social is an all-in-one social media management tool that helps you understand and reach your audience, engage your community, and measure performance. It makes it easy to streamline and scale social monitoring and engagement efforts.
Sprout Social includes everything your team needs to get the most from your social media marketing efforts.
Sprout Social Key Features:
Uncover trends and actionable insights from social data

Plan, organize, schedule and deliver content as a team

Unified inbox to streamline social monitoring and improve responsiveness

Rich social data and dashboards
Sprout Social Pricing:
Sprout Social offers a 30-day free trial. Pricing starts at $99/month.
---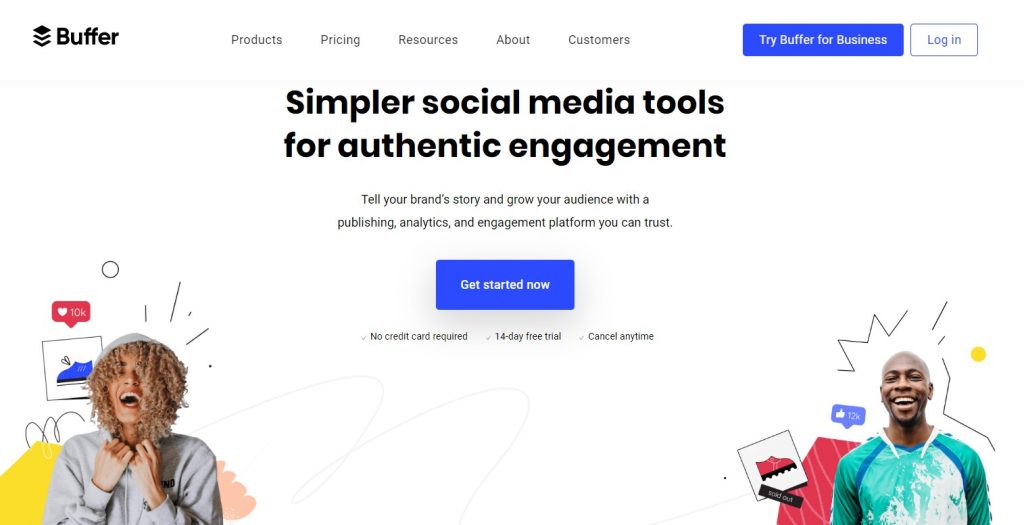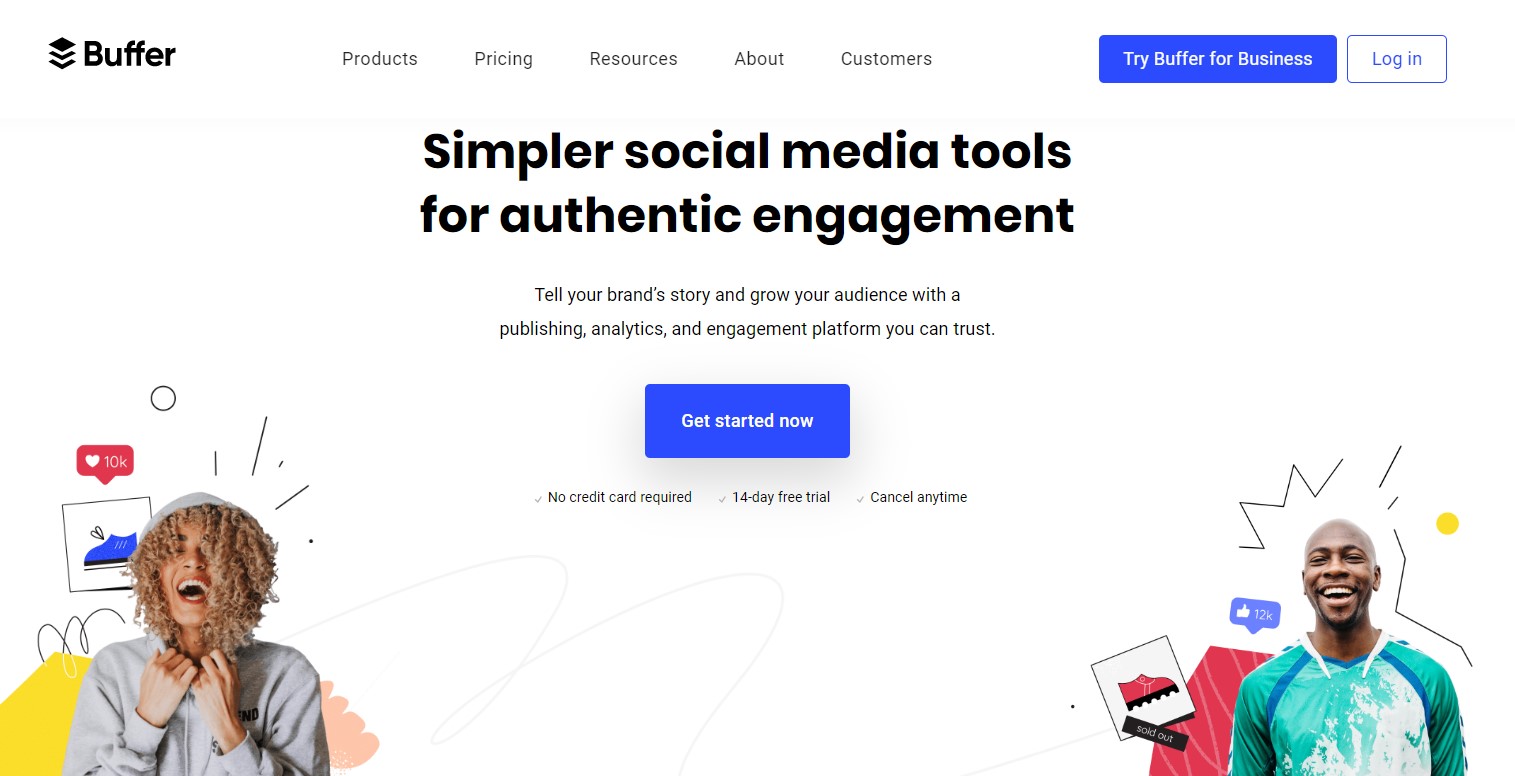 Buffer is one of the most popular social media management tools for influencers, solopreneurs, and businesses. It lets you schedule posts across social media platforms with a simple, easy to use interface.
Buffer's Publish tool makes it easy to plan and publish your content for Instagram, Facebook, Twitter, Pinterest, and LinkedIn from a single dashboard. With the Analyze tool, you can easily measure your social media performance, create visually appealing reports, and get recommendations to grow your reach, engagement, and sales.
Buffer Key Features:
Create a preset publishing schedule for each social account

Custom tailor your posts for each social network

See the times that will earn your Instagram posts the highest reach

Determine how often you should be posting to drive the most engagement
Buffer Pricing:
The Publish tool starts at $12/month (when billed annually). You can get the Analyze tool starting at $28/month (annual billing).
---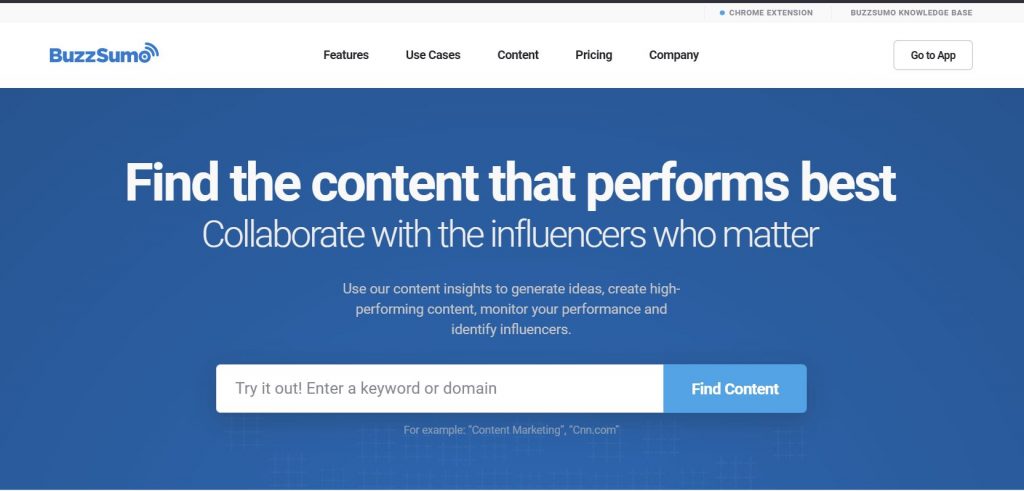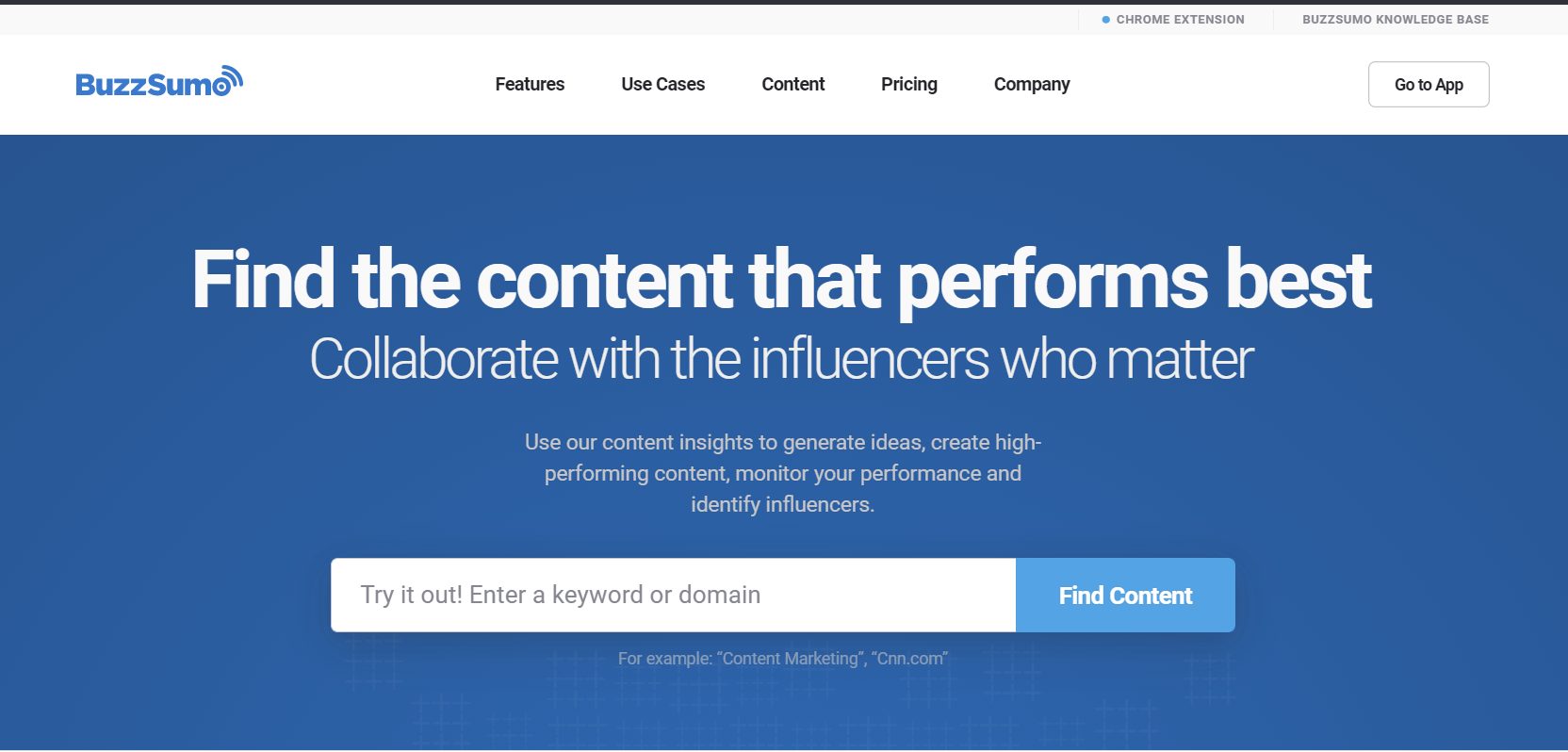 BuzzSumo isn't really a social media management tool in that you don't use it to manage and monitor your accounts. Instead, its chief use is to measure the social performance of content on websites. This isn't just showing you what's trending, but gives you a detailed breakdown of social engagement for each piece of content across Facebook, Twitter, Pinterest, and Reddit.
The function of this is twofold: First, it can be used as a content strategy research tool, as you can find out the kind of content that's resonating with audiences. While you can't search according to any audience criteria (you won't get demo- or psychographics on them), you can restrict the search to be content from your competitors. Their target audience is your target audience, so it helps to know what they're doing right (and wrong).
Restricting the search by domain (or author) also facilitates the second use for BuzzSumo: monitoring and analysing your own content's performance. And if you've found that your blog posts aren't reaching as wide an audience you would have liked, there's a built-in influencer search feature to find people who can amplify them.
BuzzSumo is useful for companies of any size that rely on a content marketing strategy, because it focuses on tracking the actual content rather than accounts. This gives a more holistic view into how well the content is working, as opposed to the social post that promoted the content. With plans that range from $79 to $499 per month, there's something there to fit almost any budget.
---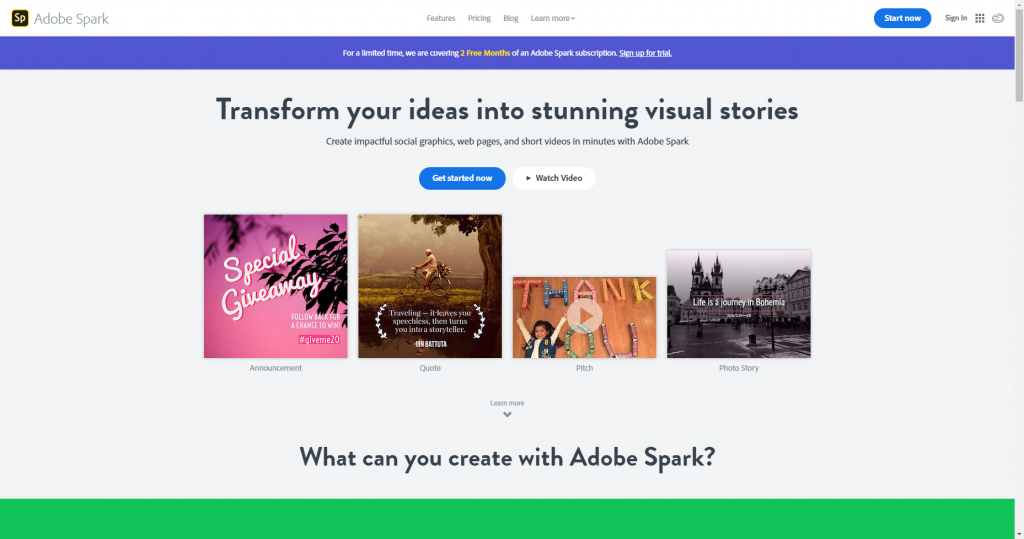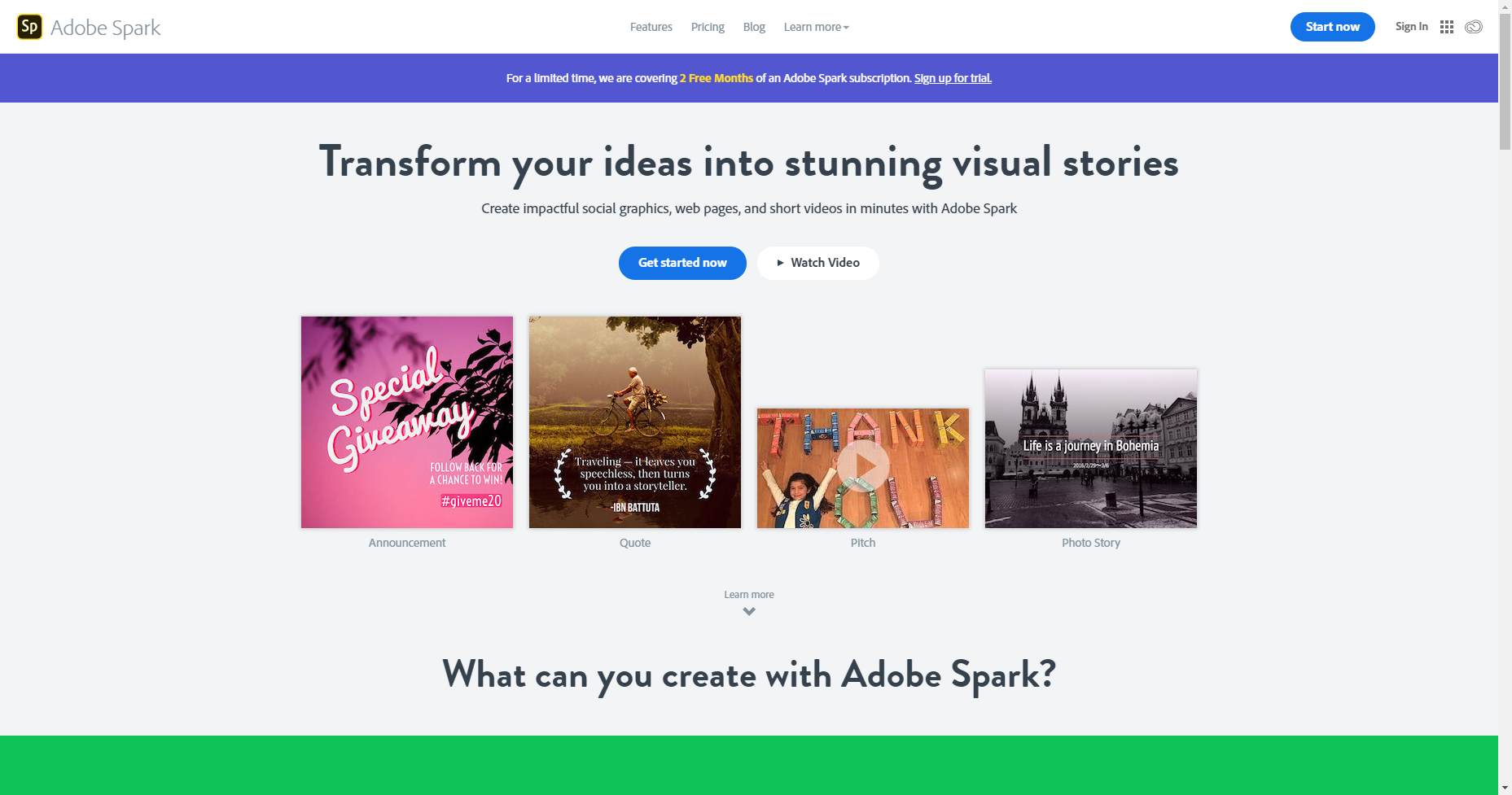 Adobe Spark helps you create social graphics, web pages, and short videos in minutes. Then, you can share your creations instantly.
Adobe Spark lets you use the images you want to make the most impact with your target audience. You can upload images from your own device or cloud storage, or choose from thousands of free online images.
Adobe Spark Key Features:
A variety of free professionally designed fonts

Wide variety of best-in-class layouts and colors

Share via social media or emails
Adobe Spark Pricing:
Adobe Spark has a limited free plan. Pricing starts at $9.99/month (with 1-year commitment).
---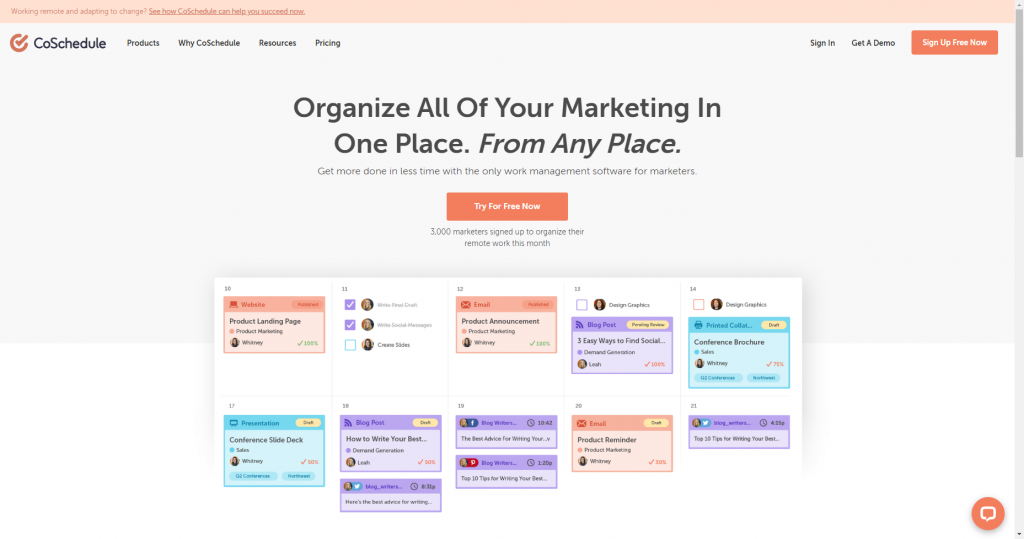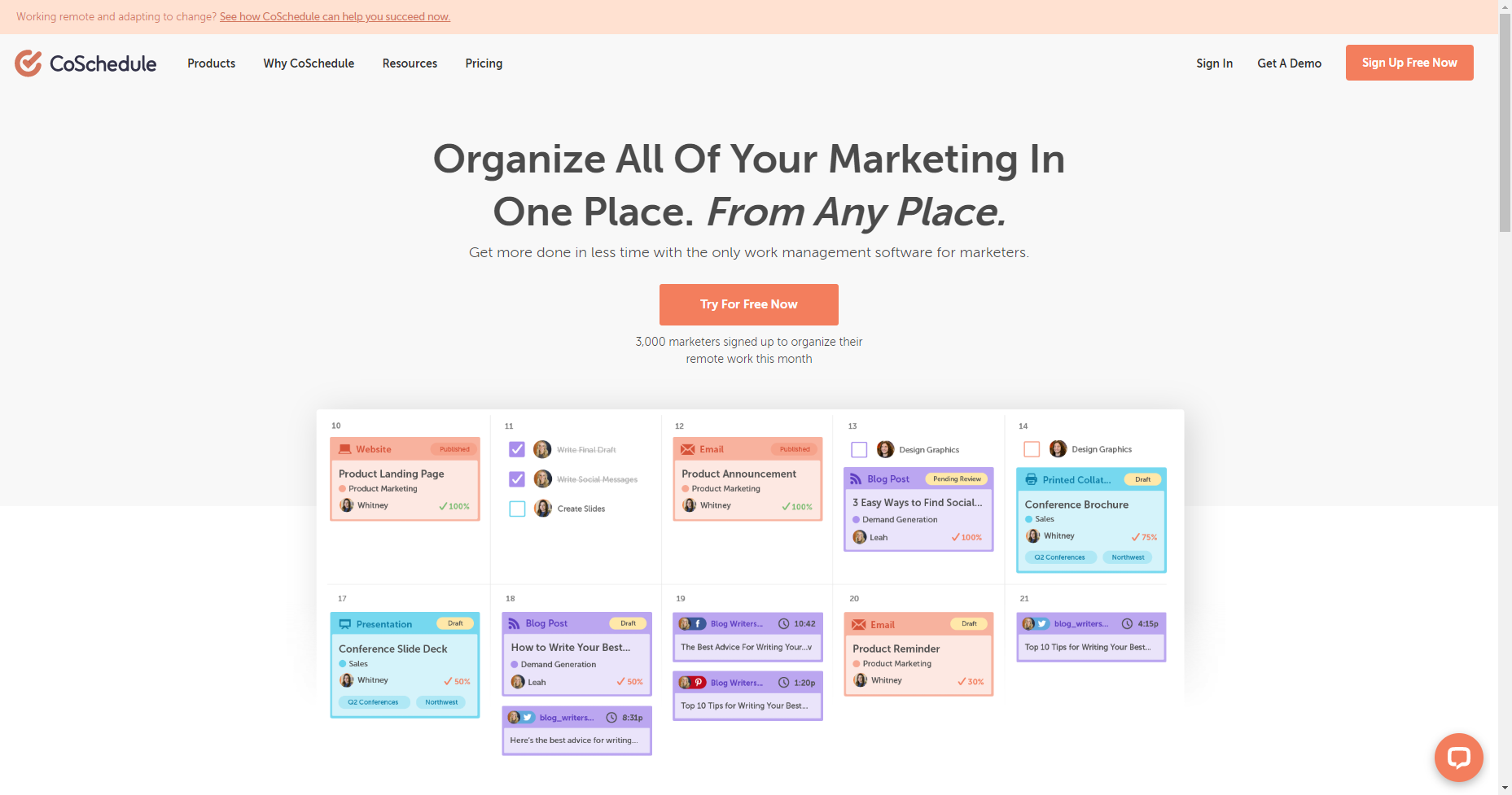 CoSchedule has a great social calendar feature that makes it easy to schedule and organize your social media posts. It's another social media management tool that has a social inbox so you can answer questions quickly, support your customers, and build your community.
CoSchedule includes analytics, making it easy to identify your top social content, measure campaign performance, and gain valuable insights on specific social profiles.
CoSchedule Key Features:
Templatize your social schedule to create and publish more content

Share content at the perfect time to increase reach and engagement

Connect with your audience in real-time

Schedule and share recurring analytic reports
CoSchedule Pricing:
CoSchedule pricing starts at $9/month (billed annually).
---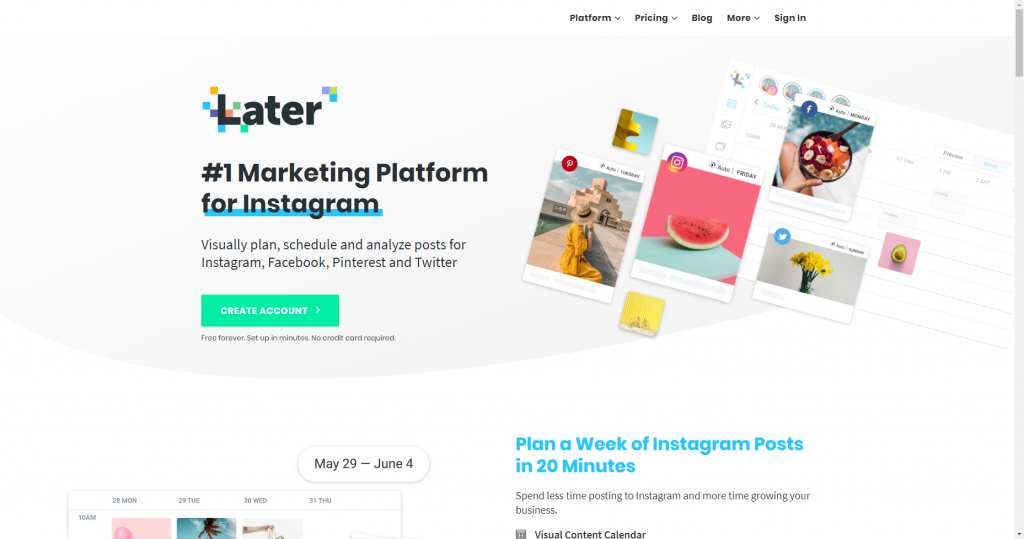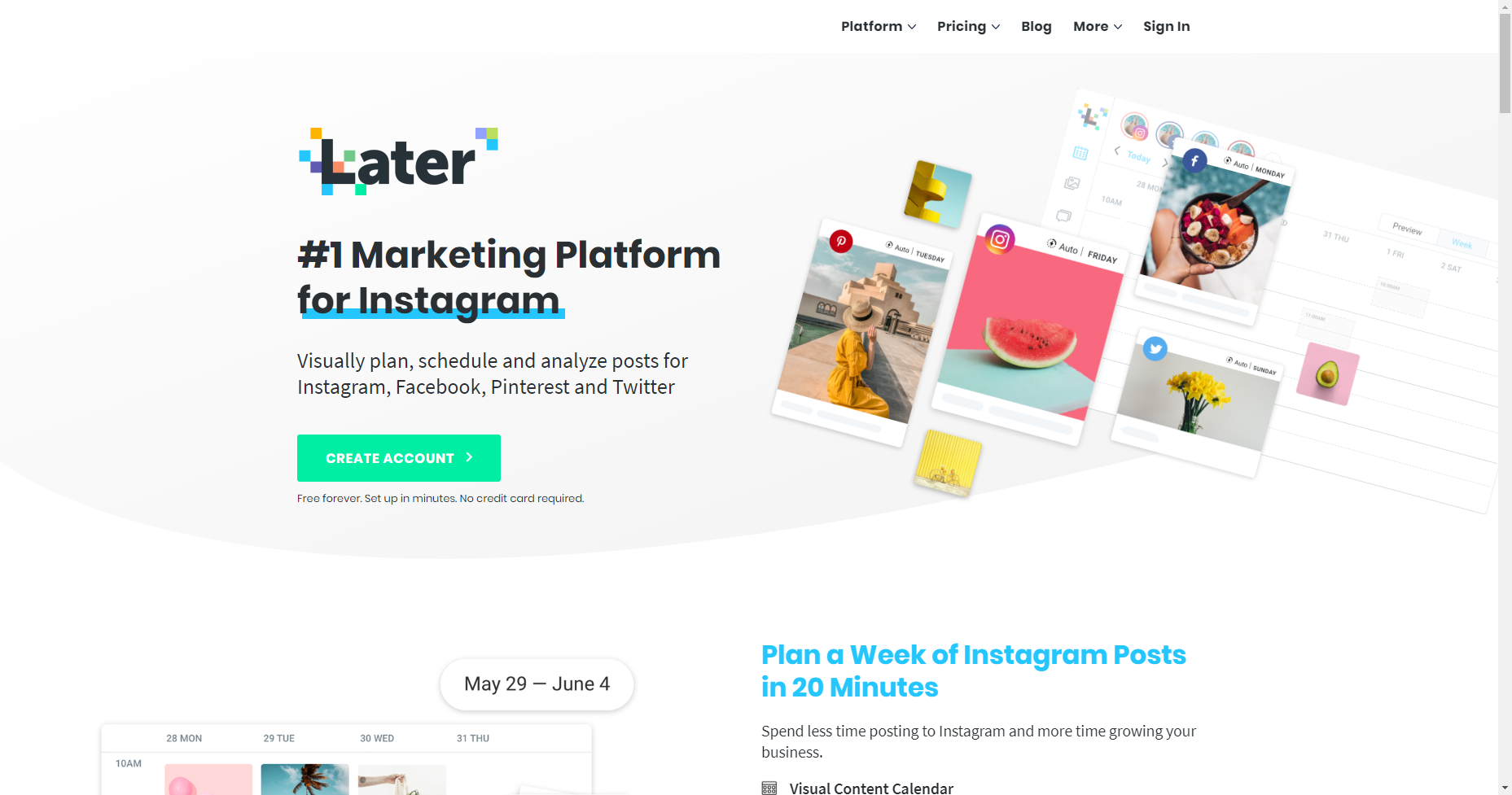 Later lets you plan your social media content in a visual format that is really quite stunning. It helps you streamline your workflow and makes it easy to plan, schedule, and post your content across social media platforms.
Plus, Later has built-in analytics so you can track your posts and make sure your content is performing the way you want.
Later Key Features:
Plan out your content with a drag and drop builder

Import media from anywhere and keep it organized

Easily find and share user-generated content

Create a shoppable Instagram feed
Pricing:
Later has a free plan. Pricing for paid plans starts at $9/month (when billed annually).
---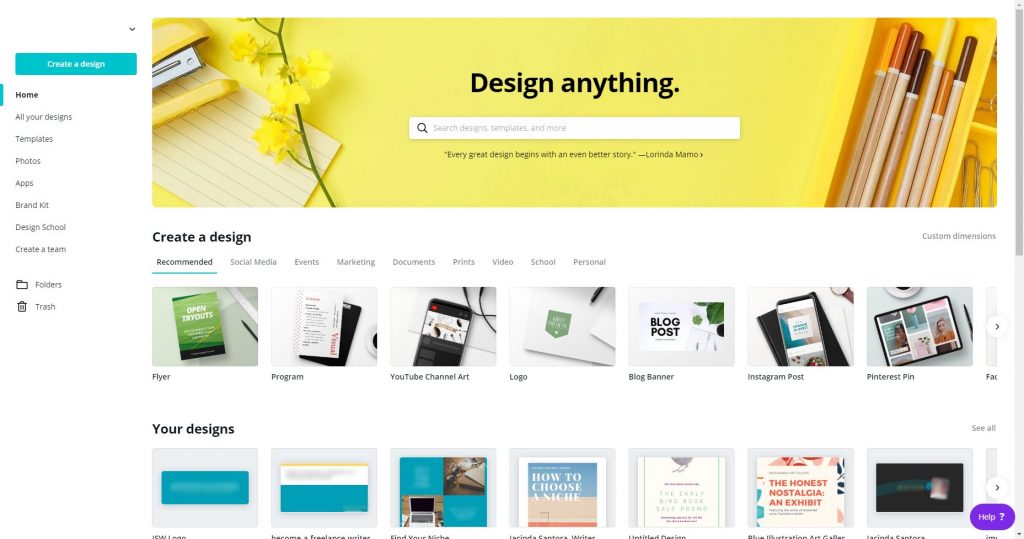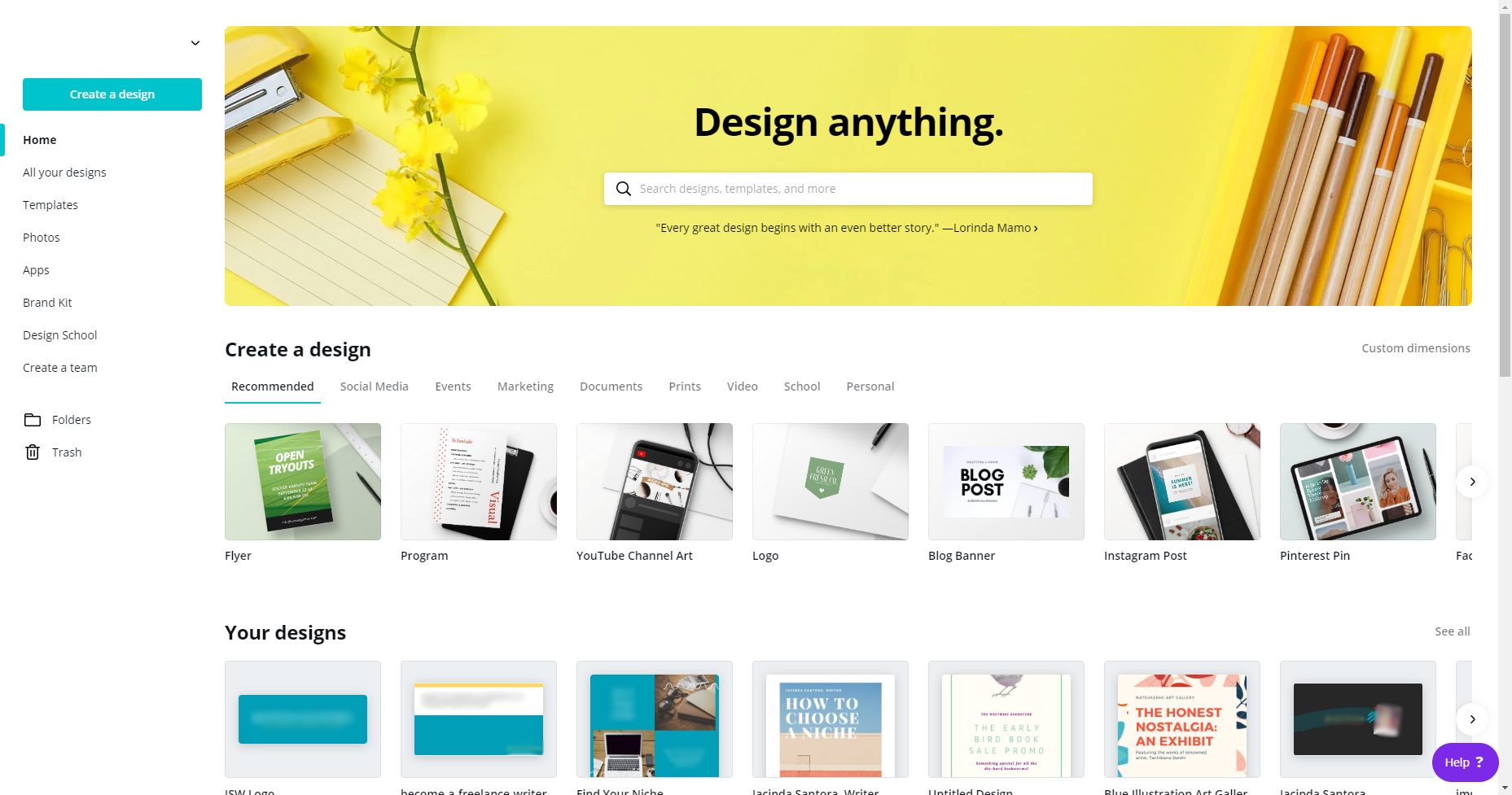 Canva offers a wide range of images and templates you can customize to make your posts pop. It has custom color palettes and font pairing options that make it easy to create beautiful content.
Canva Key Features:
Thousands of templates to choose from

100+ design types including social media posts, presentations, letters, and more

Hundreds of thousands of stock photos and graphics
Canva Pricing:
Canva offers a really nice free plan. Paid plans start at $10.99/user/month (billed annually).
---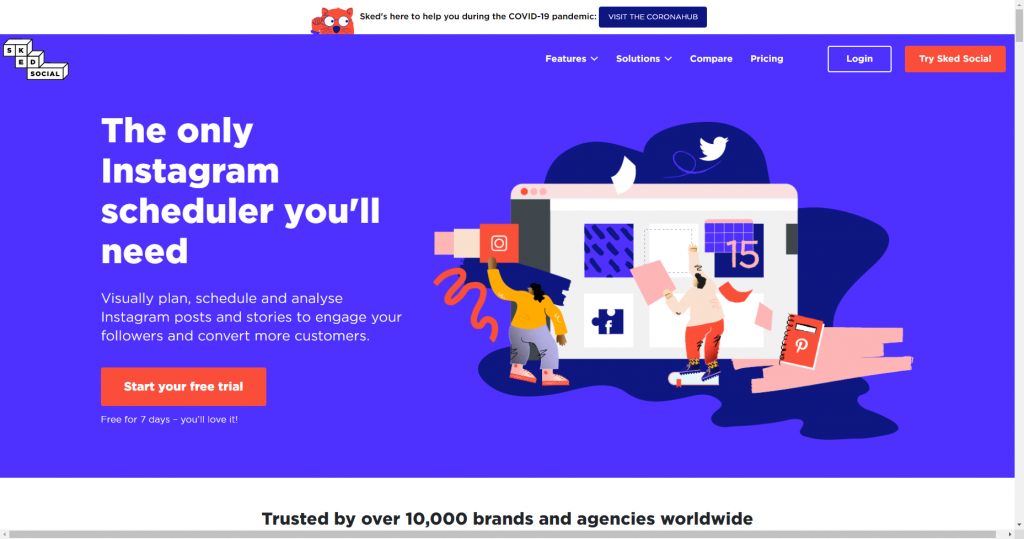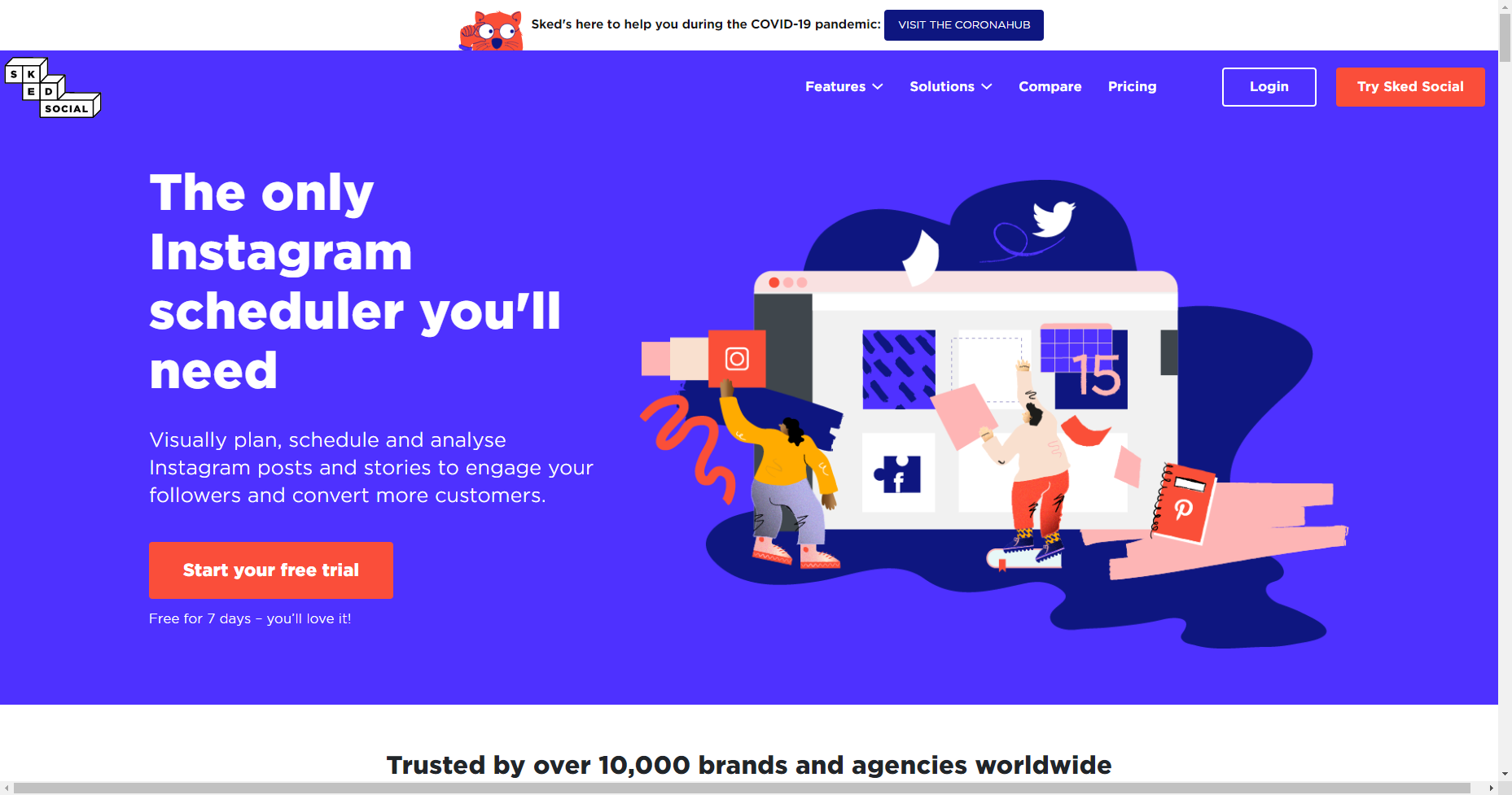 Sked Social is a social media management tool that lets you visually plan, schedule, and analyze Instagram posts and stories so you can better engage with your followers and convert more customers. It lets you upload bulk content to your Instagram account and has a simple, easy to use interface.
Sked Social Key Features:
Schedule and automatically post everywhere

Multiple accounts and unlimited users

60+ filters, cropping tools, stickers, texts, and overlays

Quick scheduling tools

Social media post templates to auto-fill hashtags and mentions
Sked Social Pricing:
Sked Social offers a 7-day free trial. Pricing starts at $21/month (billed annually).
---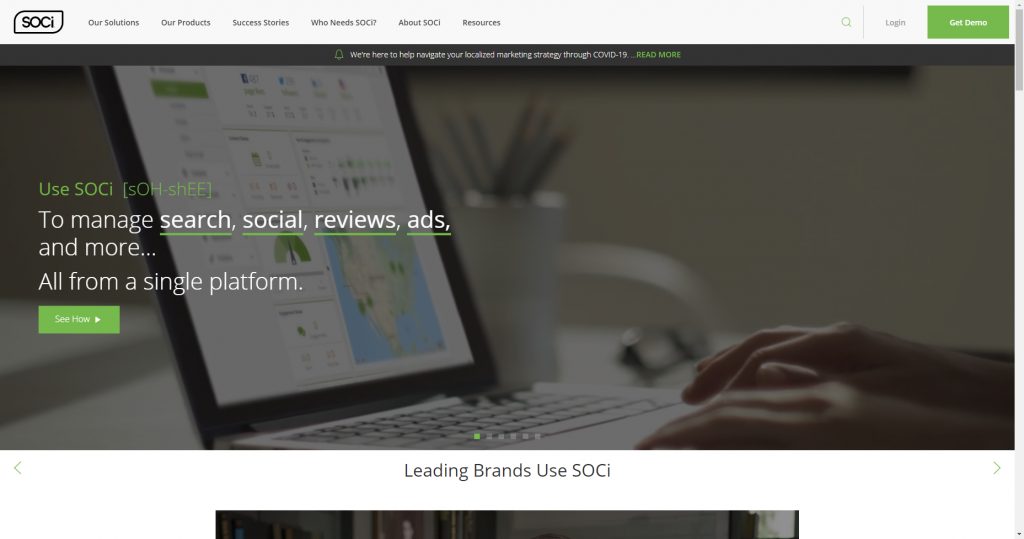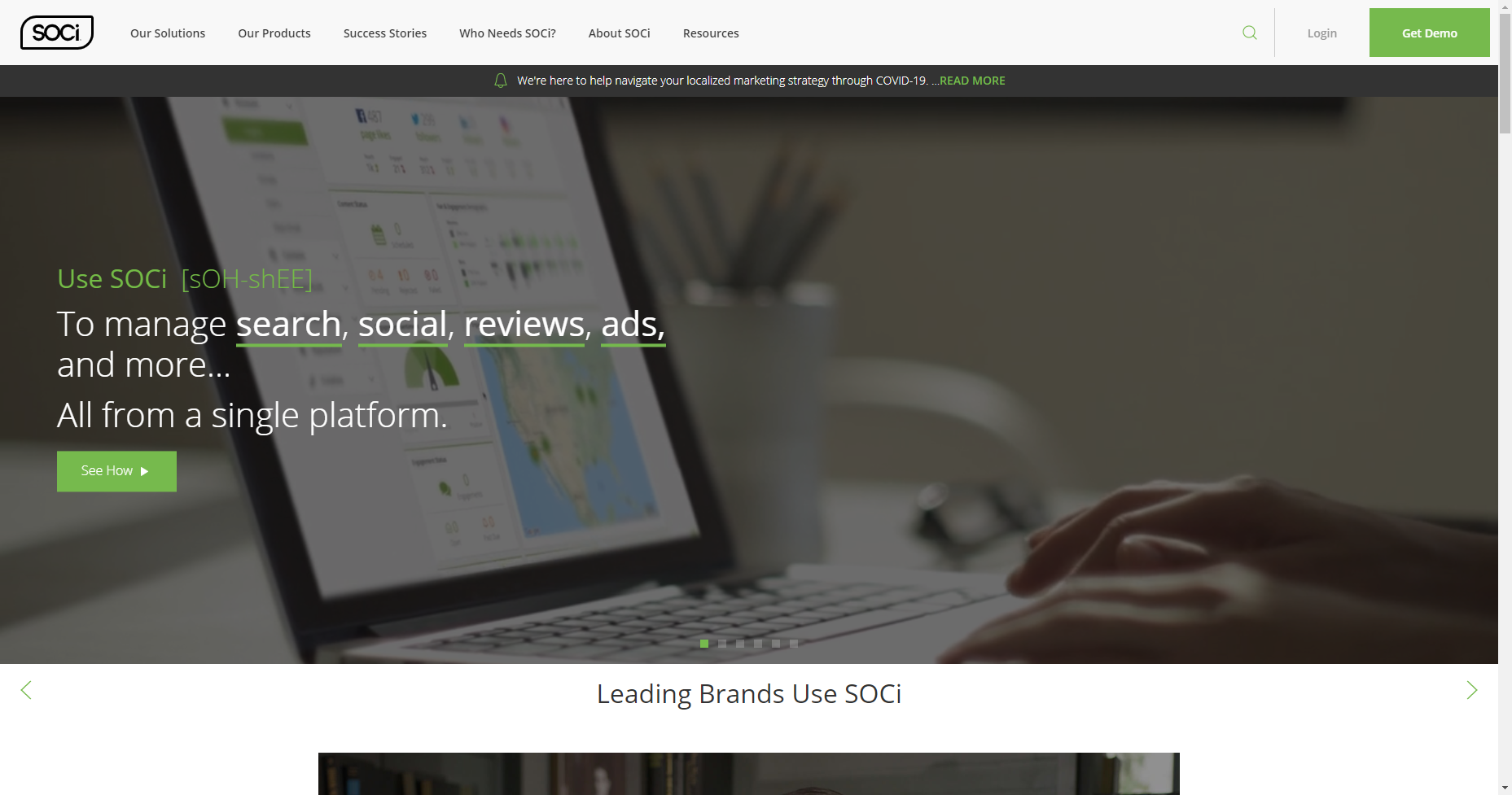 SOCi is a social media management tool for multi-location marketers that helps you manage your local presence. It even allows you to create, host, and share libraries of branded content across multiple locations to keep branding consistent.
SOCi offers location grouping, scheduling, and approvals to help you share your content to multiple pages simultaneously during the times of highest local engagement.
SOCi Key Features:
Maintain accurate & consistent information across 100s to 1000s of business listings and networks

Notifications and send real-time responses for every engagement on every social platform across all business locations

SOCi SmartBot™ can instantly deploy conversational chatbots across thousands of local Facebook Messenger accounts
SOCi Pricing:
SOCi pricing isn't publicly available, so you'll need to schedule a demo and get a custom quote.
---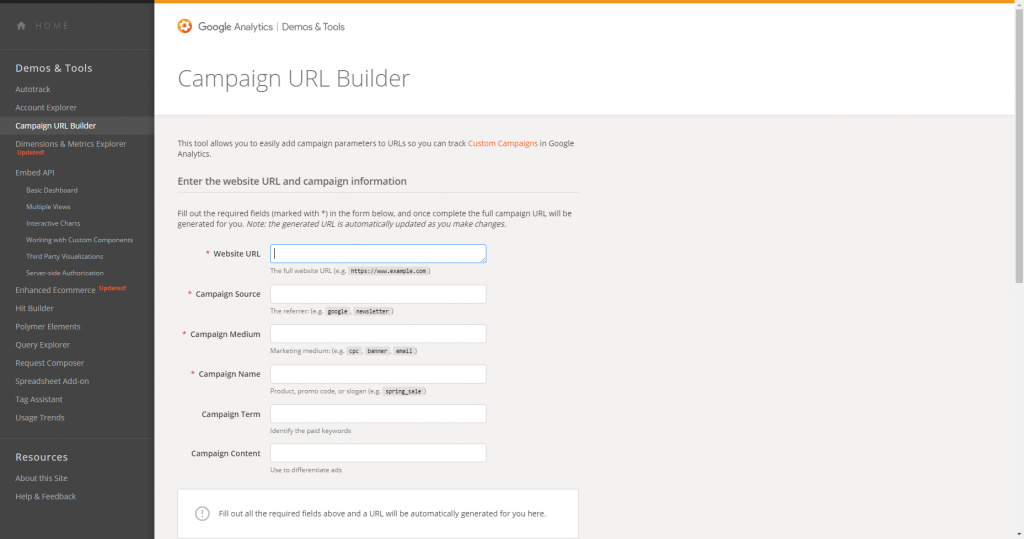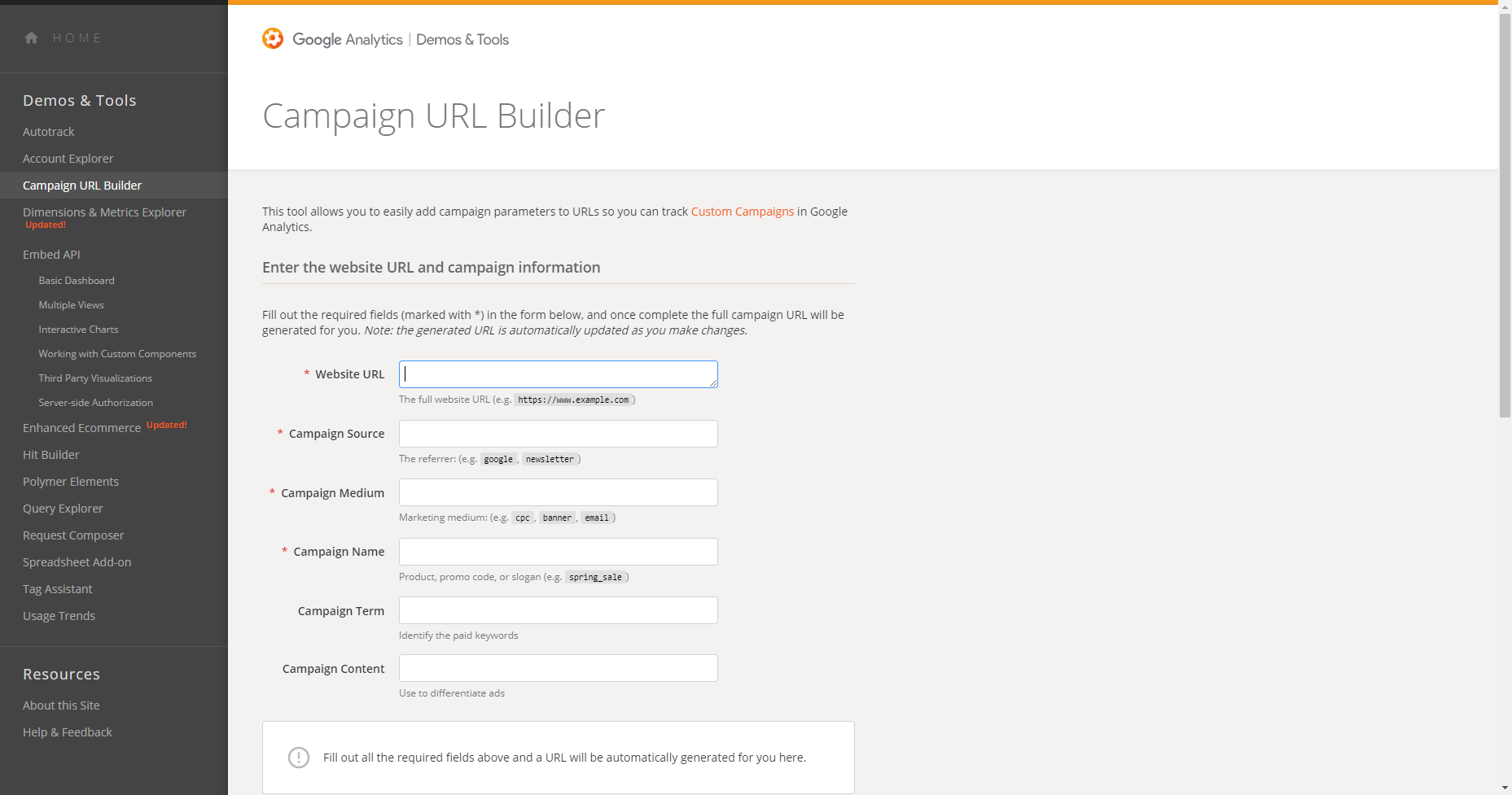 If you're a brand or influencer who regularly collaborates with other creators on social media, Google's Campaign URL Builder gives you an easy way to set up UTM tracking links so you can keep track of how much traffic you're sending their way, or vice versa.
You just fill in your parameters (source, medium, campaign, term, and content) and it will create a URL complete with UTM tracking that you can share with your marketing partners.
Google's Campaign URL Builder Key Features:
Keep campaign data organized

Track custom campaign performance

Easily find out which campaigns are performing and which aren't
Google's Campaign URL Builder Pricing:
Free!
---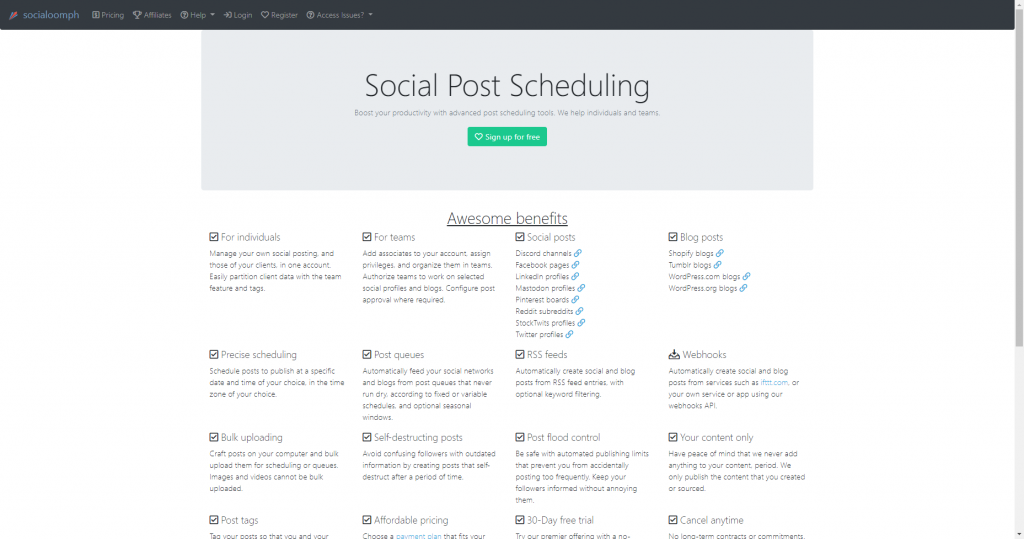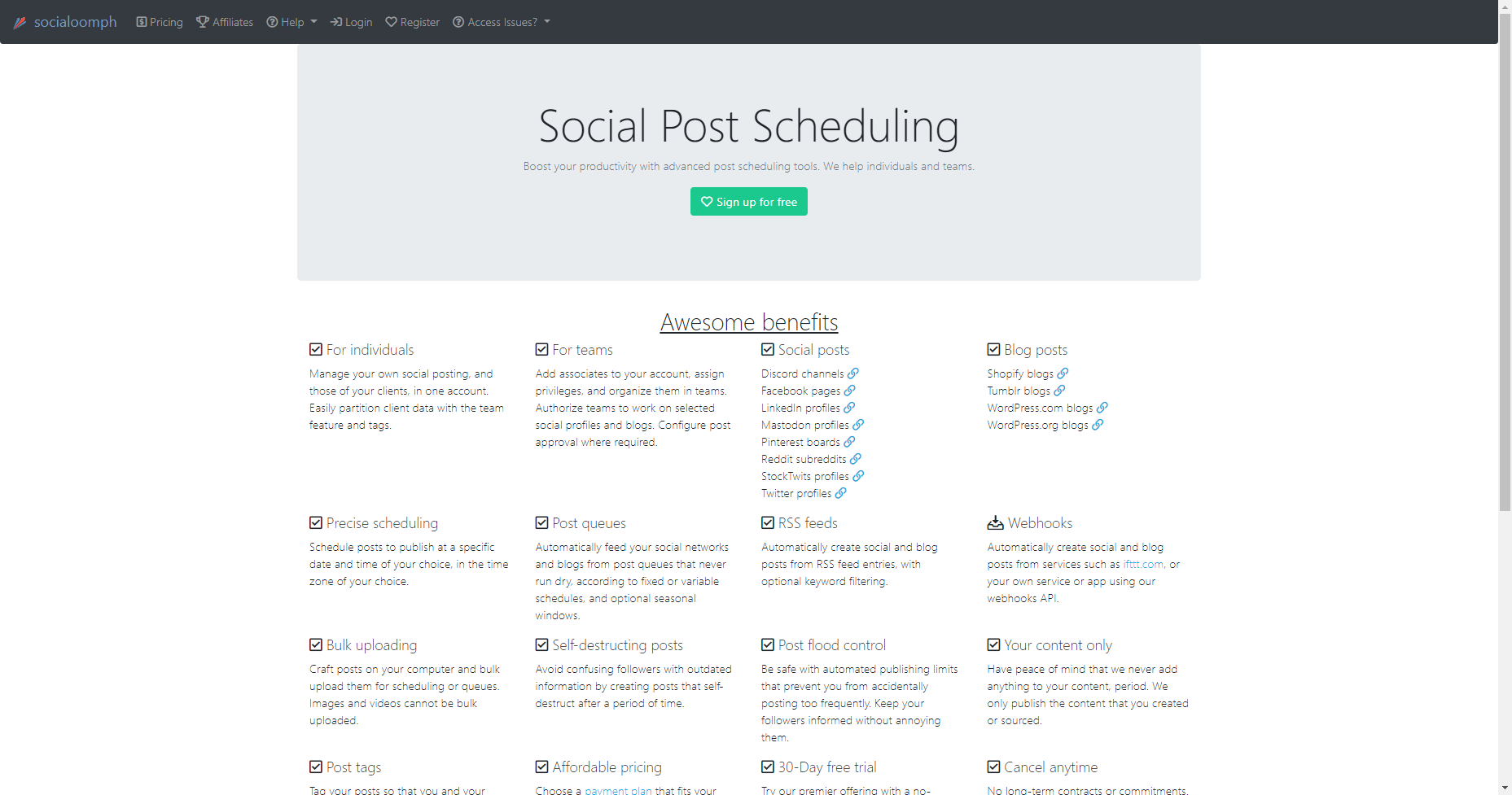 SocialOomph is a social media management tool for individuals and teams. You can manage your own and client social media posts and easily partition client data using the team feature and tags.
One of the cooler features of SocialOomph is the ability to use self-destructing posts. You can set time-sensitive points to delete after a period of time which is great to keep from confusing followers with outdated info.
SocialOomph Key Features:
Authorize teams to work on selected social profiles and blogs

Schedule posts to publish at a specific date and time

Set up automated publishing limits so you don't post too much

Automatically create social and blog posts from RSS feed entries
SocialOomph Pricing:
SocialOomph offers a limited free account. Pricing starts at $15/month.
---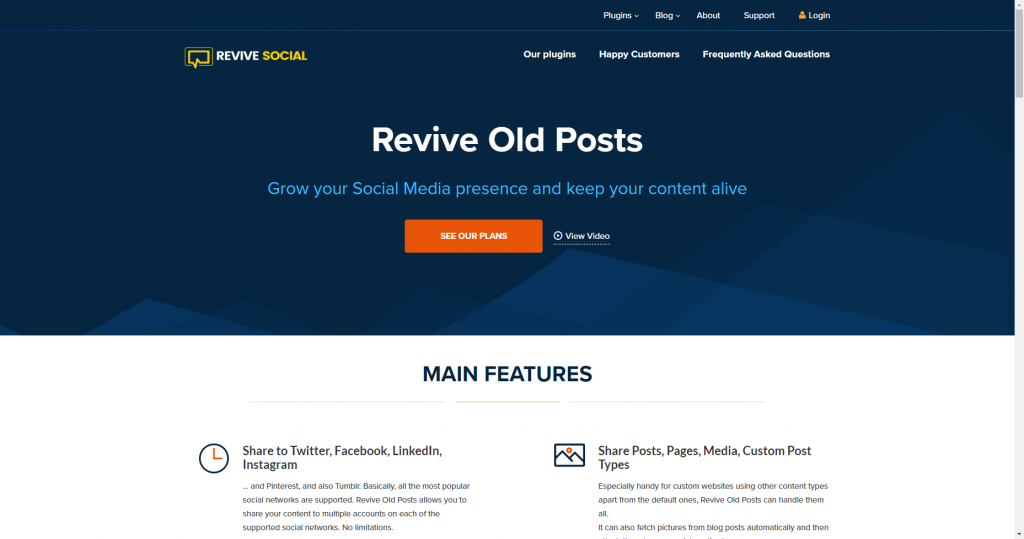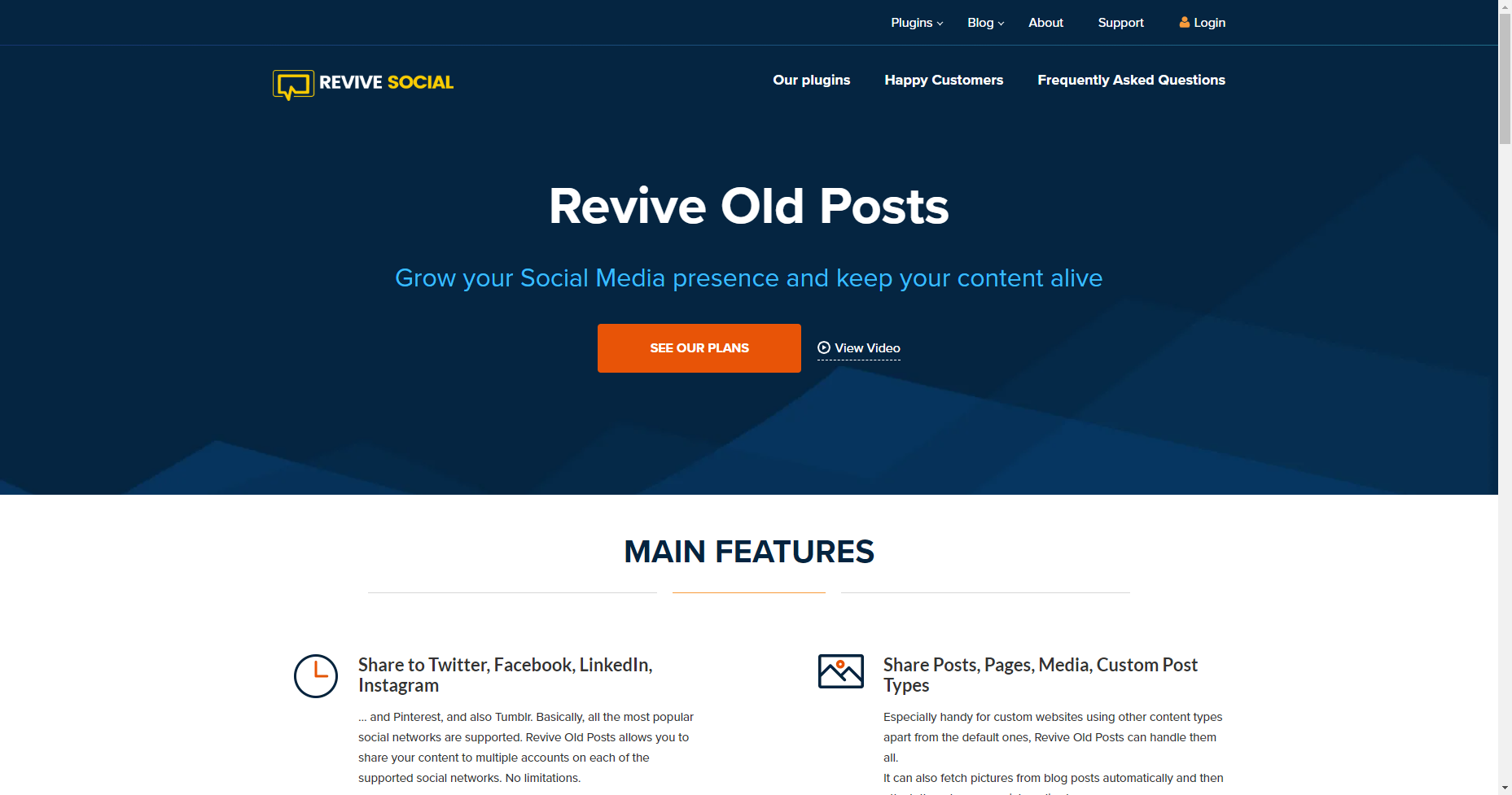 Revive Old Post makes it easy to repurpose or revive older content. It lets you share new and old content so you can promote whatever you want. Plus, it can fetch pictures from blog posts automatically and then attach them to your social media shares.
Revive Old Post allows for custom social media scheduling, so you can specify the time between each share, the days before sharing, and the number of posts you want to share.
Revive Old Post Key Features:
Share to Twitter, Facebook, LinkedIn, Instagram, Pinterest, and Tumblr

Full control over what you share (post titles, hashtags, mentions, or custom text)

Share posts, pages, media, and custom post types

Automatically fetch hashtags using tags and categories

Share your posts over and over
Revive Old Post Pricing:
Revive Old Post pricing starts at $75.
---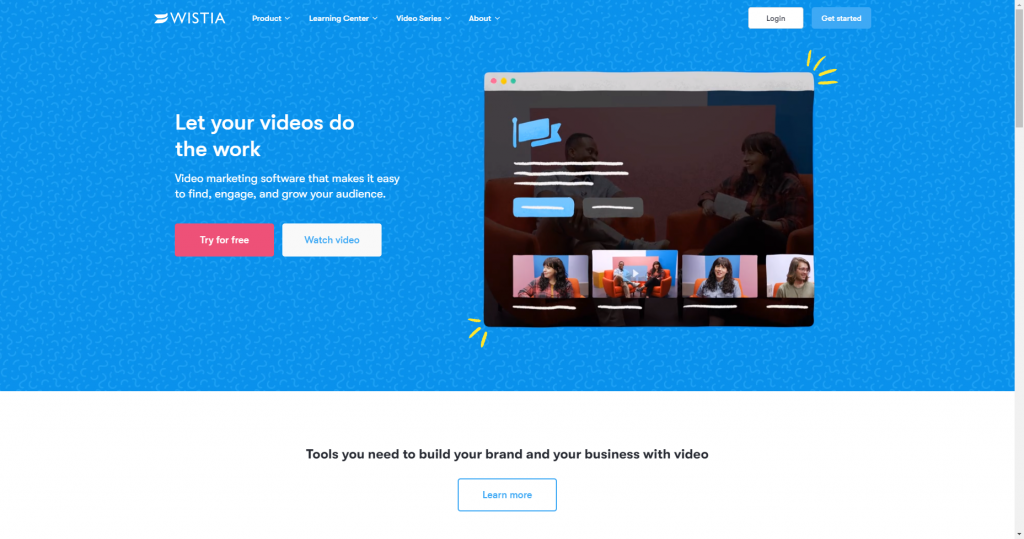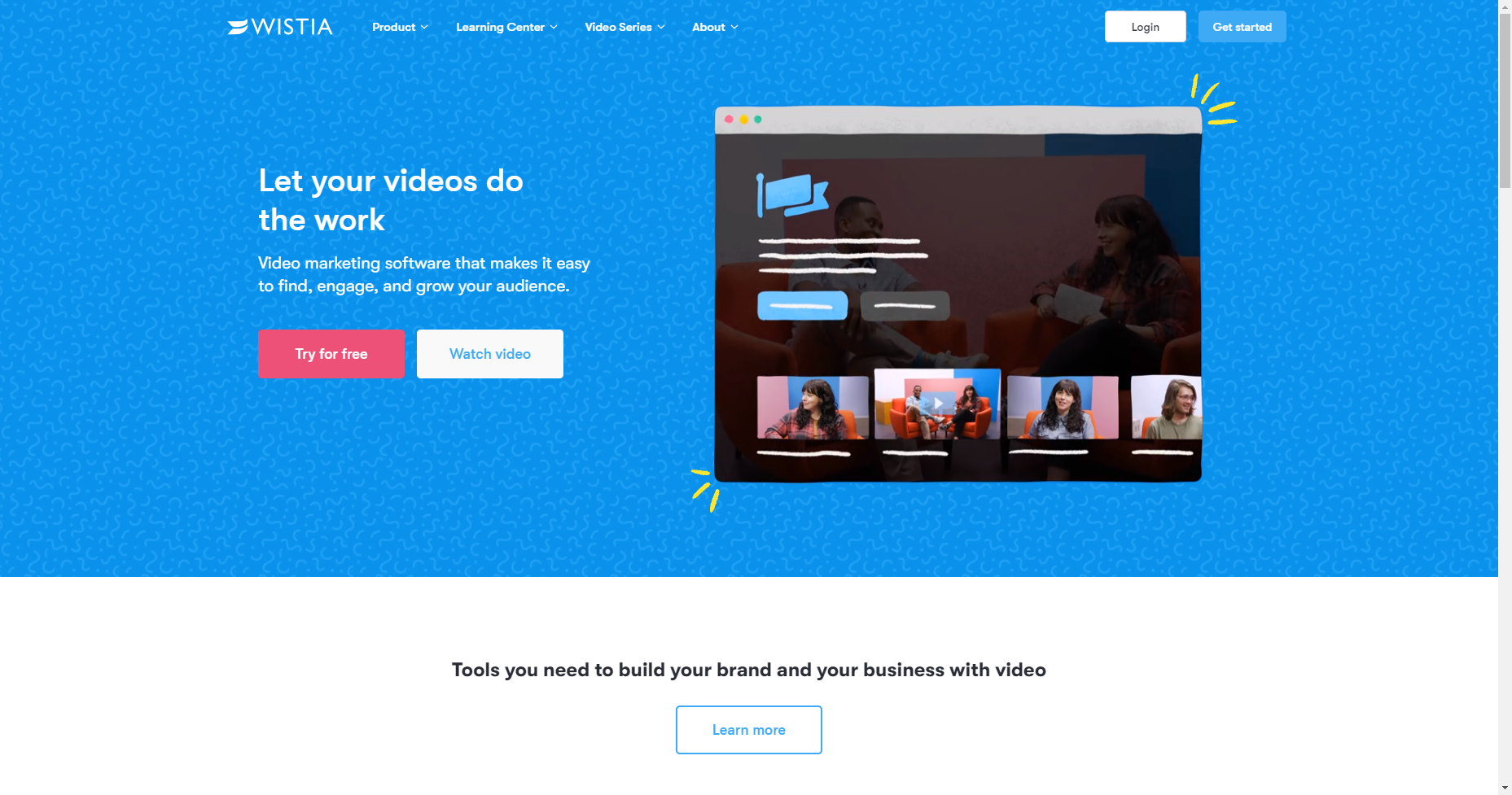 Wistia is a social media management tool with the features you need to build your brand with video. It helps you keep your videos and playlists organized and includes a recording and video editing tool called Soapbox.
Wistia Key Features:
Deliver your videos to anyone, anywhere

Customize the video player to match your brand

Add CTAs, email gates, Annotation Links, and more

Ad-free

Use viewer data to reach new audiences and retarget existing viewers with ads on Facebook, Instagram, and Google
Wistia Pricing:
Wistia offers a limited free account. Paid plans start at $99/month.
---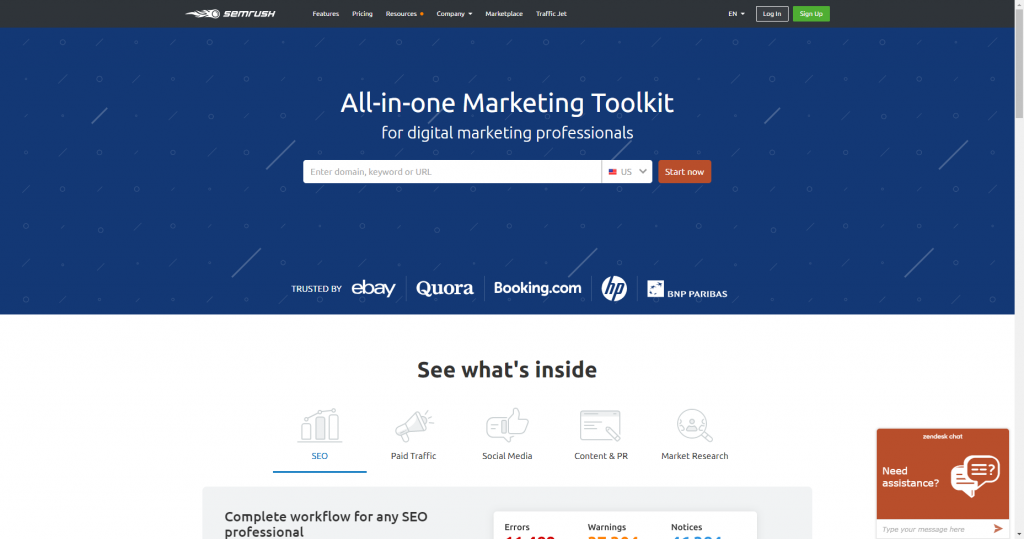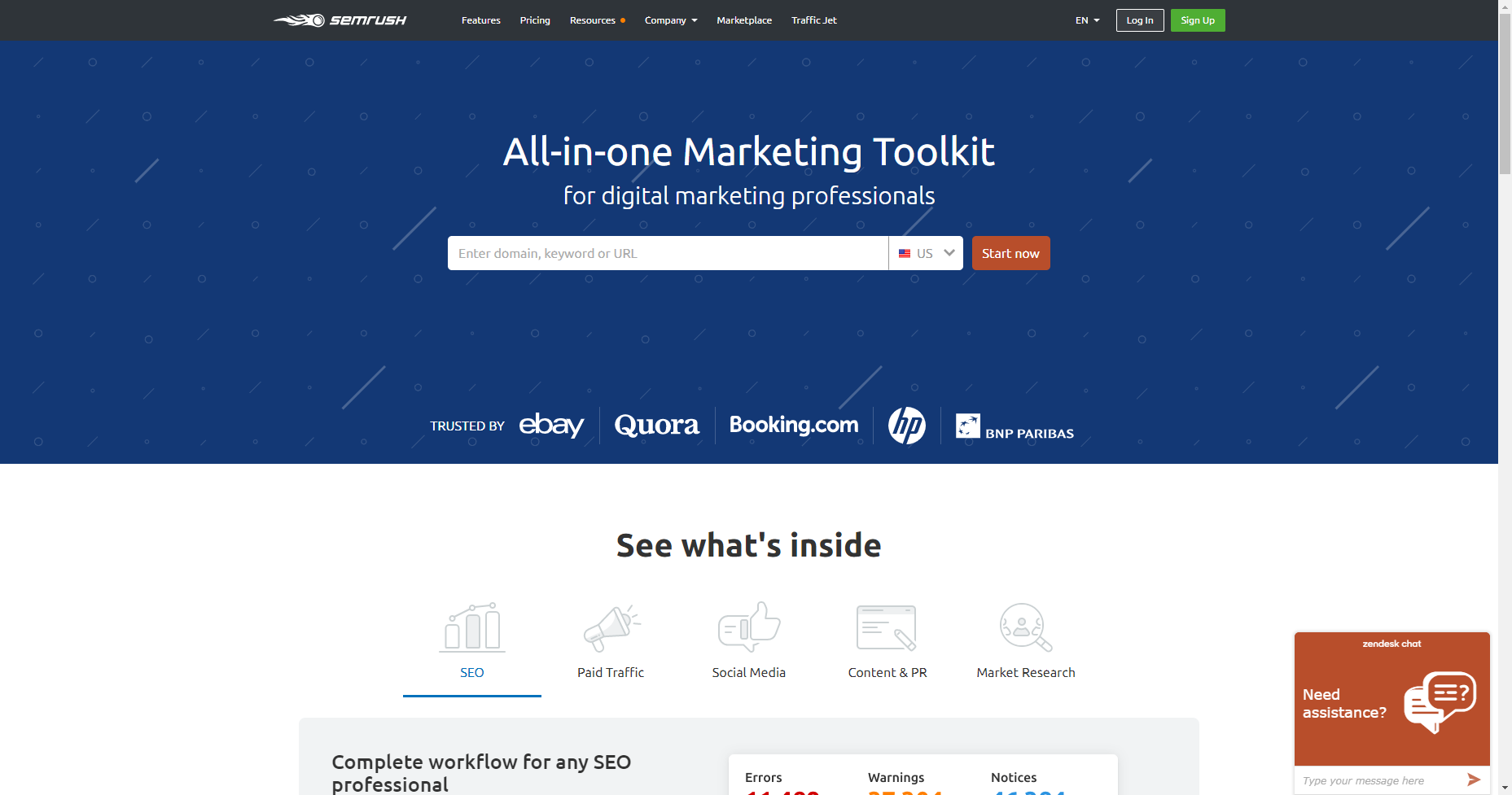 SEMrush is an SEO tool, so you may be wondering how it made our list of the best social media management tools.
Simple.
It has 30+ features for digital marketing, including a social media toolkit that can help you uncover the social strategies used by your competitors, find your best-performing content, schedule and post to social networks, and more.
SEMrush Key Features:
Benchmark your social performance

Post booster to increase your Facebook reach

Built-in image editor, link shortener, and UTM builder
SEMrush Pricing:
SEMrush pricing starts at $83.28/month (when billed annually).
---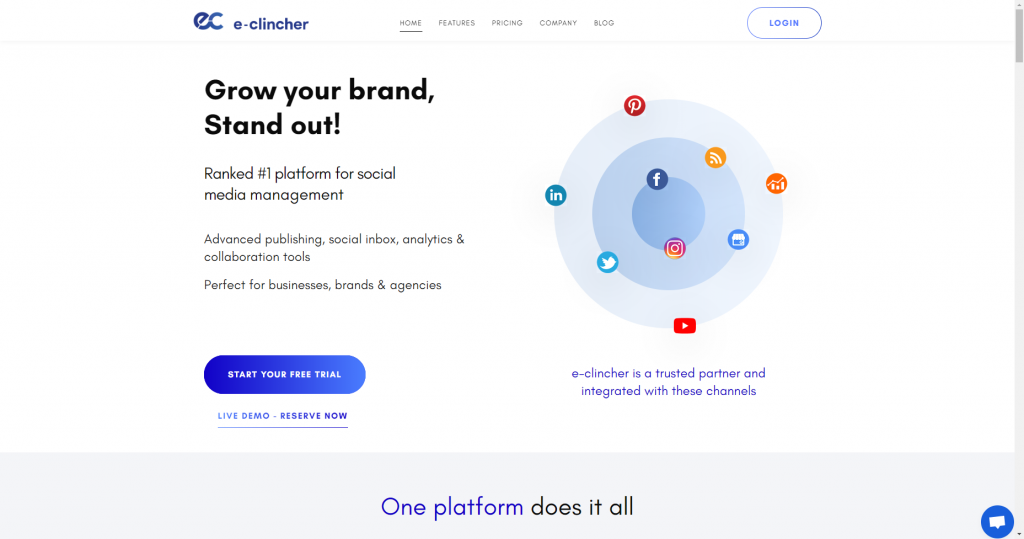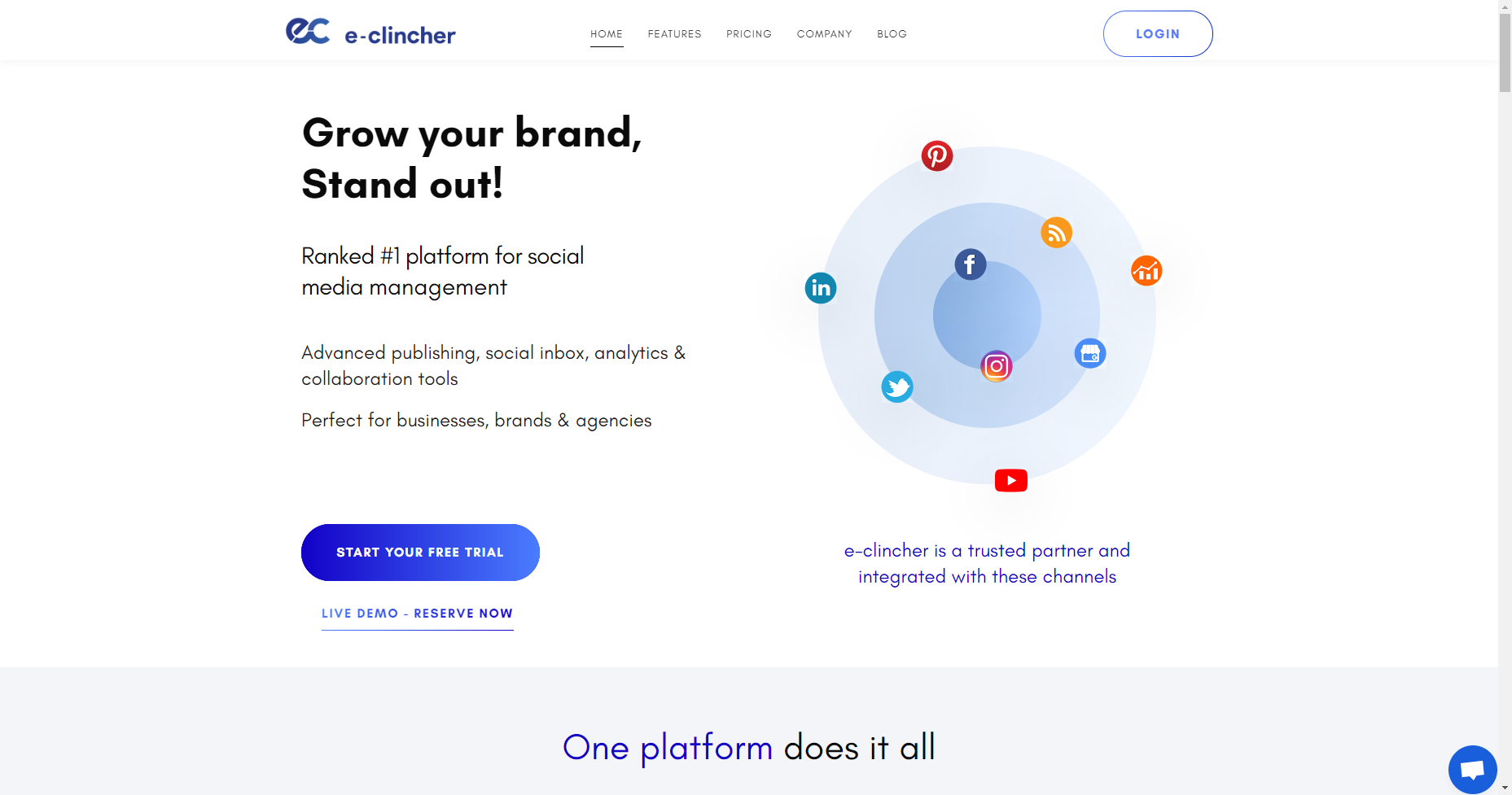 eClincher is easy to use while still offering advanced publishing, social inbox, analytics, and collaboration tools that are perfect for businesses, brands, and agencies.
It includes a content scheduler that allows for auto-posting using smart queues to share social updates based on categories and segments.
eClincher Key Features:
Easily connect all of your social media accounts and third-party tools

Schedule your posts to multiple social networks, profiles, and pages

Publish posts automatically using smart queues

Automatically post with RSS feeds

Social inbox lets you see all of your social interactions in one place

Fully customized analytics dashboard
eClincher Pricing:
eClincher pricing starts at $59/month.
---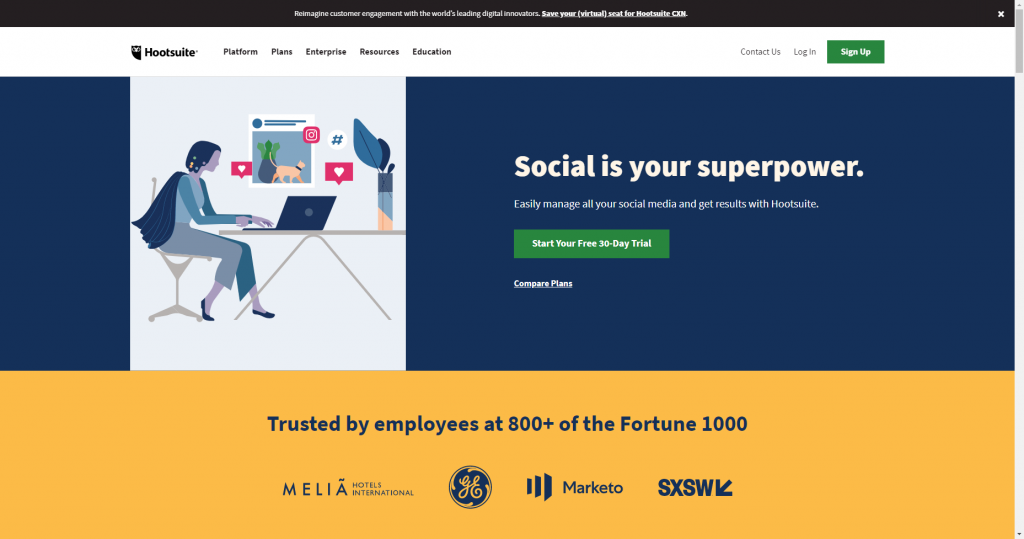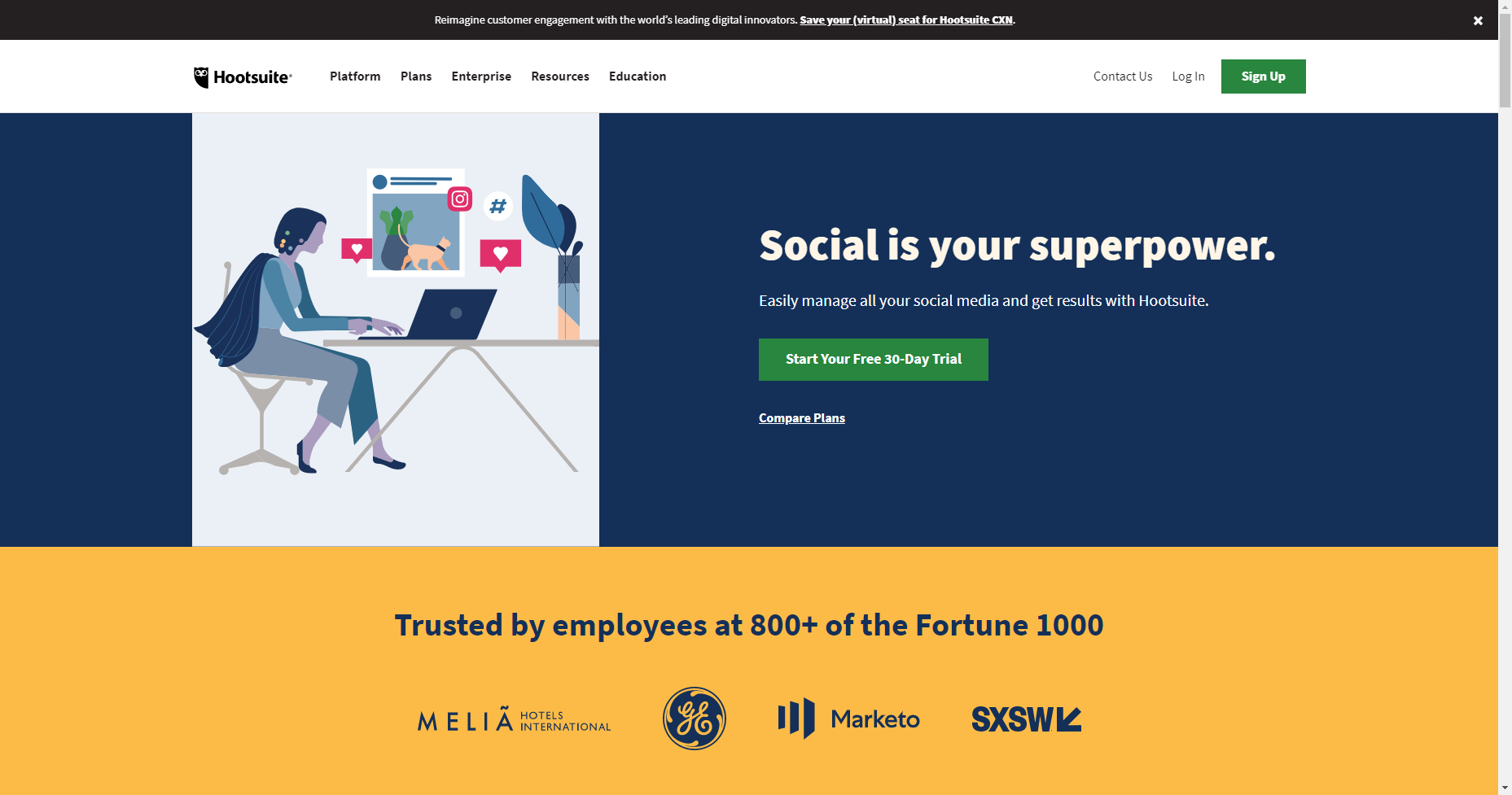 Hootsuite is an all-in-one social media management tool that lets you plan, create, and schedule posts across social media platforms. It lets you search and filter through existing social media to find brand mentions, demographics, and other insights.
Hootsuite's analytics reports are customizable to let you focus on the data you need to meet your KPIs. And, it integrates with 35+ social networks as well as a number of third-party tools like Slack, Trello, Asana, and more.
Hootsuite Key Features:
Schedule posts to save time

Easily find, manage, and share social media content

Promote your best content right from the Hootsuite dashboard

Social media monitoring so you can follow topics important to you

Assignment and approval workflows to keep your teams working together
Hootsuite Pricing:
Hootsuite pricing starts at $29/month.
---
24. Snaplytics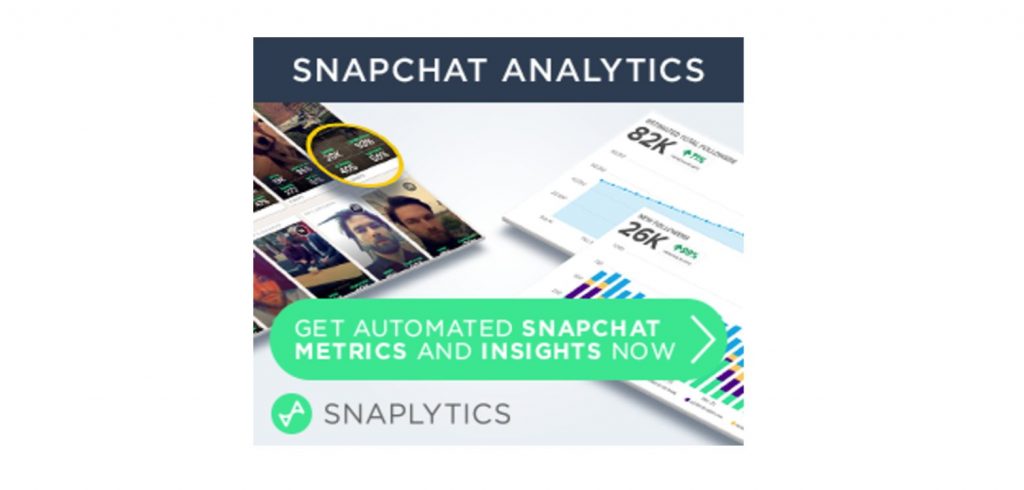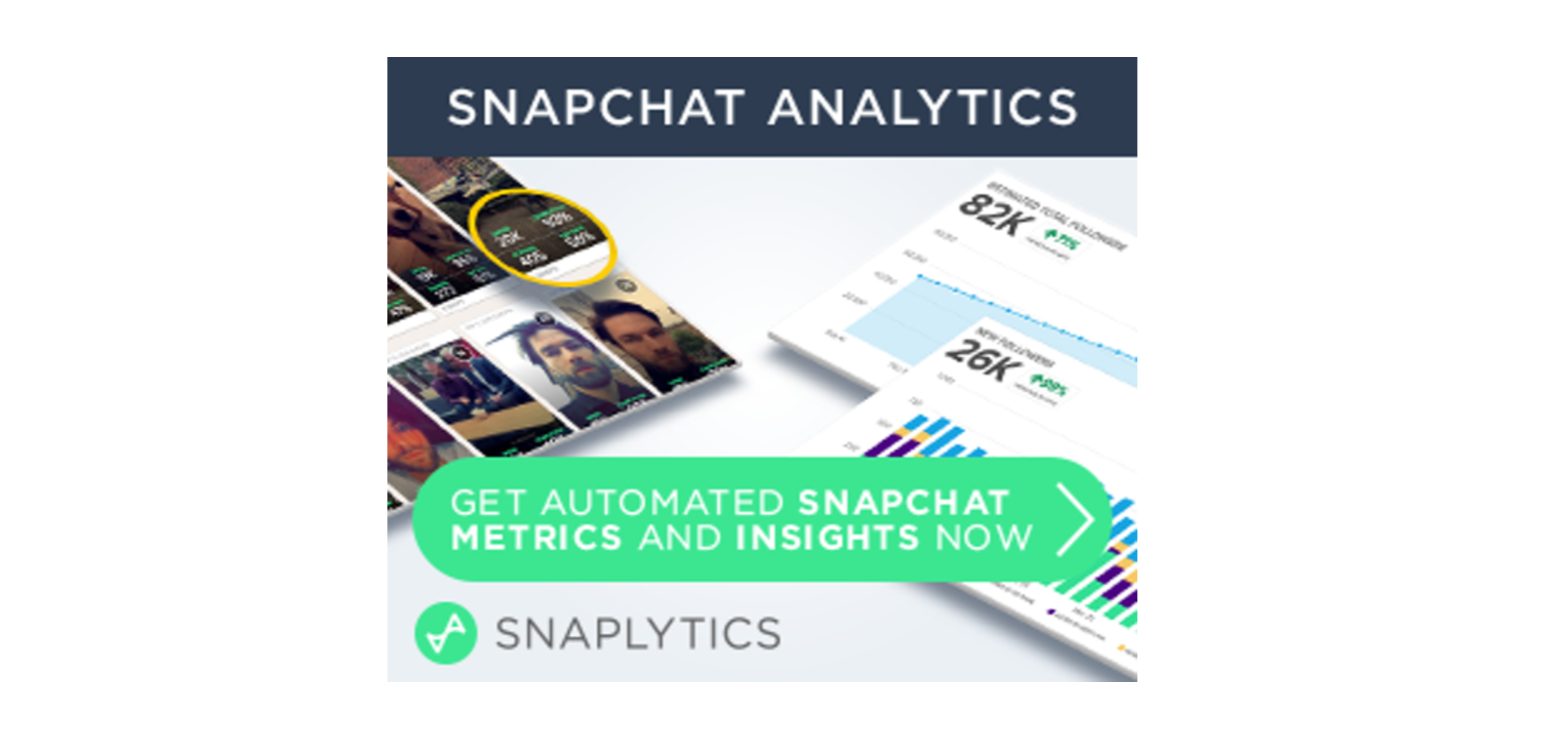 Snapchat is notoriously light on analytics, perhaps owing to the fact that the Snap was never meant to be something that stuck around for long. Why measure the performance on a 24 hour personal message? But, the service evolved into what it is today, a true social media platform, and brands are finding it a great place to reach Millennials and Gen Zers. Instagram Stories, which are really just Snaps, can also suffer from the same lack of data for the same reasons. This is what makes Snaplytics such a powerful tool.
Apart from providing a central place for brands to manage, schedule, and publish their Snaps and Instagram Stories, the platform can dive a little deeper into performance. You can track your stories' open rates, and plot these alongside your follower count, assisting you in on identifying which content is having the best effect. Snaplytics also creates an archive of all your stories to go along with the data so you don't have to worry about it all disappearing when the stories do. You can also categorise your videos to get analytics on how your content performed within that category. Finally the platform's listening features are really a clever little opposition research tool that allows you to monitor competitors' accounts. You can find out what, when, and how often they're posting to help strategize your own content.
Snaplytics doesn't list their pricing publicly, so you'll have to contact them directly to find out the cost.
---
Which Is the Best Social Media Management Tool for You?
Not all social media management tools are right for every business. The tools on this list offer a well-rounded selection of tools with different features and price points so you're sure to find a tool—or tools!—that makes your business better and your social media easier to manage.
Are there more social media management tools out there? Absolutely! The best social media management tool for you is the one that offers the features you need at a price that works for your budget.
Looking for more free tools? Check out our list of free social media management tools!