Here's an eye-opening fact: Social media usage is growing even faster than that of the internet. In the first 10 years since its launch, the internet gathered about 1.018 million users. This means one out of every 10 people were internet users. Let's compare this to social media usage. Facebook is the most popular social platform in the US. It opened to the public in 2008, and within 11 years, it amassed nearly 2.4 million users. That's 2x more than internet users, and we haven't even accounted for the other social platforms.
People are spending quality time on social media, to the tune of two hours 22 minutes per day. 16 to 24-year-olds are even more devoted to social networks. They spend up to three hours one minute on social networking and messaging apps.
Brands and marketers aren't blind to the incredible marketing opportunity that social media offers. In this post, we'll discuss the definition, platforms, and methods of social media marketing.
---
What is Social Media Marketing?:
---
What is Social Media Marketing?
Social media marketing means using content that is tailored to the social platform for getting the desired result.
The desired result could be:
Improve website traffic

Increase sales/conversions

Improve brand image

Drive customer engagement

Increase awareness about your brand/product
Similarly, the content can be in different formats, depending on the target platform. Some platforms accept only visual content, some are more suited for short posts, while others prefer videos. If you want your content to get viral, you'll need to adhere to each platform's specs.
---
Which Social Media Platforms Matter to Marketers?
There are 200+ social platforms, but not all are worth a mention here. We will talk about seven of the top social media platforms and the kind of content that you can post on each.
1. Facebook
Facebook is the largest of all social platforms, in terms of the user base. According to marketers, Facebook is the most important channel for business.
It offers a multitude of advertising and marketing options. You can create groups and business pages, place ads, or sell through Stories. Another advantage is that Facebook gives you comprehensive analytics data so that you can evaluate your performance easily.
If you want to leverage Facebook marketing, here's how to get started:
Create a business page with a relevant name, appropriate business category, and accurate contact information.

Use Facebook Page Insights to understand your audience and produce content that suits their needs and tastes.

Select a good content mix including videos, still images, text posts, and Stories.

Research

shows that video posts get maximum engagement on Facebook.

Get more targeted reach via

Facebook ads

. Facebook video ads have a higher CTR than those on Instagram and LinkedIn. They are especially useful for reaching older consumers.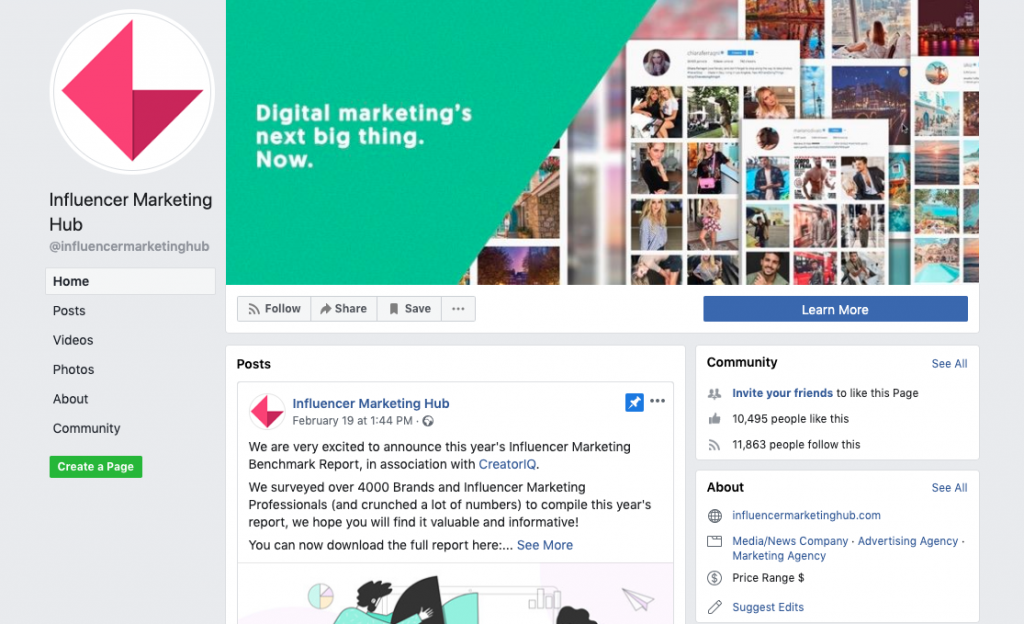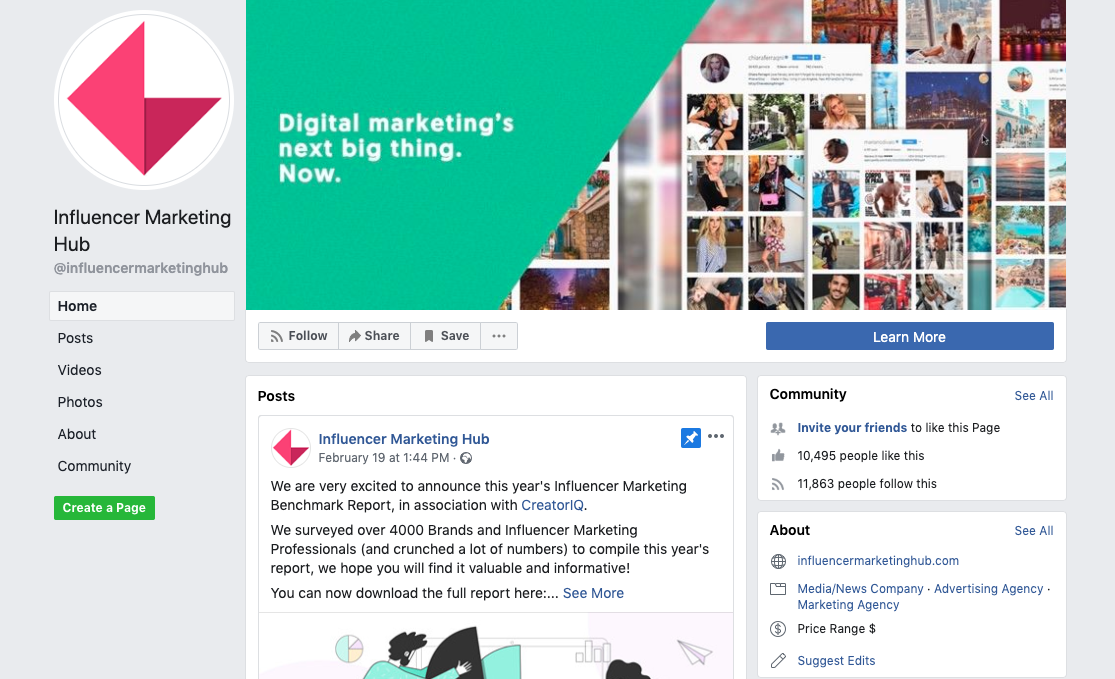 ---
2. Instagram
Facebook-owned Instagram is a social network where visual content rules. Users can upload pictures and enhance them with a selection of built-in filters. You can also add short video clippings and go live on Instagram.
You can group together pictures into Stories or their permanent version, Highlights. In short, you can grow your brand organically without spending a penny.
Here's how:
Optimise your posts for the platform by following recommended sizes and posting at optimal times.

Spice up your feed with contests, giveaways, Stories, and live videos. Use relevant and popular hashtags to make your content visible to the right circles.

User-generated content generates engagement, makes you look credible, and costs nothing.

Collaborate with influencers who have the same audience as your target audience. Co-promote each other's content, give shoutouts, and host joint events.
---
3. YouTube
Google-owned YouTube is a video-only platform with a monthly logged-in user count of 2 billion (in May 2019). Brands are using videos for demos, DIY tutorials, promotional teasers, and video blogs (vlogs). YouTube also has a massive advertising potential.
Here's how you can do social media marketing through YouTube:
You'll need a Google account to create a

YouTube Business account

. Then, you'll have to create a channel with a catchy name and plan your content pipeline.

You can use

video editing tools

to create professional-looking videos. Add branding elements and promote them from your personal YouTube account as well.

Optimise your video titles and descriptions with relevant keywords. Add hashtags so that YouTube can categorise your content correctly. Add a compelling CTA at the end of your videos.

Promote your YouTube channel

through your website and social bios. Add links to your YouTube videos in your emails and newsletters.

If you have the budget, invest in YouTube ads. They offer many different ad formats, such as display ads and overlay ads. Are you wondering how much a

YouTube ad costs

? You can set a daily budget for your advertising campaigns and you pay only when a user engages with your ad.
---
4. LinkedIn
LinkedIn is a social network for professionals. People go there with business on their minds. With Premium subscriptions, a paid job-search board, and interactive add-ons such as Pulse and SlideShare, LinkedIn offers many marketing opportunities.
Below are some of the ways of making it big via LinkedIn marketing:
Focus on showcasing your domain expertise. LinkedIn users are serious about learning new skills and bolstering their professional portfolios.

Join or create a LinkedIn group of like-minded users. Post regularly and interact with group members productively.

If you're a B2B brand,

LinkedIn ads

can give you rich returns. Follow LinkedIn-recommended

best practices

while creating your ad copy.

Use LinkedIn to drive traffic to your website, blog posts, and ad campaigns.
---
5. Twitter
Twitter has 330 million monthly active users and its ad engagement rates increased by 23% in Q3 of 2019. While Twitter is perceived as a news channel, it's a great tool for marketing too. And you can use it to connect with your customers and peers.
You can use social listening tools like Sprout Social to track brand mentions of your company and publicise them on your website. You can respond to customer questions and requests promptly. It's best to keep your tweets short and crisp and include a GIF to get better engagement. You can retweet popular and relevant tweets to build your social capital.
You can create Twitter-exclusive deals for your followers. In this way, you can multiply your followers and earn retweets. You can also find relevant hashtags to improve your content's visibility.
You can also create branded hashtags for long-term use or for specific campaigns. You can think of contests where people can submit entries by commenting or tweeting with your custom hashtags. This is a great way to make your hashtag and brand more popular.
Apart from that, there's always the option of Twitter ads and Twitter Cards to enrich your tweets with rich media elements.
---
6. Snapchat
Snapchat initially started out as a photo-sharing and messaging app, but it has added new functionalities over time. Today, the platform has a daily active user base of 218 million. Its biggest audience segment consists of teenagers who love to share their videos and pictures using the app.
About 53% of Americans aged 15-25 years are users of Snapchat. So, if your target market covers this demographic, the app could be a great marketing platform for you.
Though Snapchat is not as popular as Instagram or Facebook for advertising, it has some interesting advertising options. Since Snapchat is high on AR use, brands can provide a more immersive experience to their customers.
Plus, their video ads can be 10 minutes long, which is more than what other platforms allow. You can use longer video ads for delivering tutorials or sharing promotional videos. Sponsored lenses are another opportunity to get your brand name in front of Snapchat users.
---
7. Quora
Whether you own a mom-and-pop shop or an ecommerce portal, you need to be on Quora to build brand awareness. This question-and-answer platform can help you establish your domain authority and become a go-to resource for customers.
In 2018, Quora had 300 million unique monthly visitors who visited the platform to get answers from experts. Often, the search plays a critical role in shaping their purchase decisions.
Quora offers marketers advanced ways to target their ads, such as by topic, by user behaviour, and by context. This helps earn high-potential leads who are sales-ready. They can also choose to target multiple questions and people who have visited their website or app before.
Targeting based on location and platform is also a great way to laser-focus your Quora campaigns. You can also exclude certain questions and audience segments from your target list. So, marketers can create ROI-focused campaigns that start giving results fast.
---
Over to You
Social media marketing has transformed from a good-to-have to a must-have marketing technique for all smart marketers. It gives your brand visibility, voice, and engagement. And it's proven to be cheaper than traditional marketing methods.
While you don't need to be active on all social platforms, you can pick platforms that are most relevant to your industry and target audience. Create a well-defined marketing plan and keep evaluating performance along the way.