There are several social media management tools that can help you manage your social accounts in one location, and they generally don't cost a fortune. If you have relatively small needs, many of these have free plans and even those that don't offer free trials that allow you to evaluate their worth.
---
Leading Free Social Media Management Tools

for 2024

:
---
---
---
---
---
---
---
---
---
---
---
---
---
---
---
---
---
---
---
---
---
---
---
---
---
---
Why Use a Social Media Management Tool?
Social media is a powerful tool and it can play a major role in helping your brand flourish. Social media isn't just used to connect with your contacts anymore—it's become a way for many creators and businesses to put their work or brand out there, in front of billions of people.
This makes it an essential marketing tool. Social media marketing effectively lets you connect with your target market and gain insights on consumer behavior and trends. With social media marketing, you can tell your story, conduct market research, boost brand awareness, nurture customer relationships, and have opportunities to attract new customers.
Additionally, you don't need to shell out a lot of capital to leverage social media. In fact, there are many available tools that can be used for free.
With the sheer amount of social media platforms available, how do you keep track of all your accounts? If you're running a business, how do you monitor your brand's performance on different social media platforms?
Being able to effectively manage all of your social media channels can be quite a feat. However, if done well, it can pave the way for growth and success not only for large enterprises but also for individual creators and small- and medium-sized businesses.
Having a social media management tool can help you save time, effort, and money. It can also strengthen or improve your current social media strategy.
Aside from letting you manage all your accounts across different platforms in one location, a social media management tool lets you monitor your conversations with your audience, schedule your posts, monitor your performance with analytics and custom reports, get insights into your current social media marketing strategy, and easily collaborate with other team members.
Moreover, it can help you stay organized, enhance your customer service, and better manage your brand's reputation.
Here's a guide to some of the leading social media management tools that you can use to scale your business.
Other Notable Social Media Management Tools
Aside from the options we've listed above, here are three notable social media management tools that you might find useful.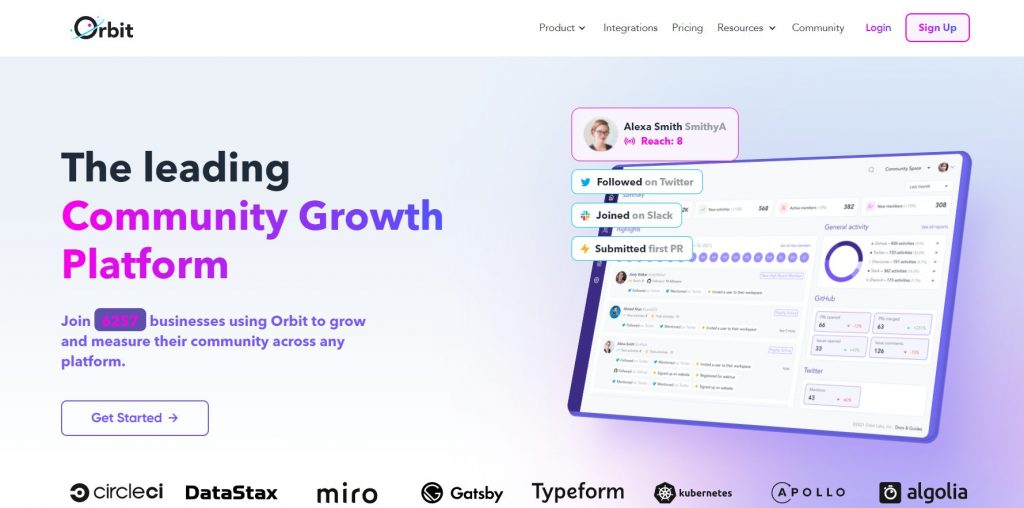 With Orbit you can get access to features such as:
Workspaces

Permission management

API and webhooks

Built-in integrations

Automatic activity tracking

Enriched member info

Member and activity filters
Furthermore, you get flexible reporting features so you can optimize how you measure your performance, see which programs are delivering results, and find out where you should ideally focus your resources. To effectively gain insight and track your performance, Orbit provides you with tools like activity and member reports, leaderboards, and a custom report builder.
Orbit offers several integrations, which differ according to plan type. Some of its app integrations include:
Bevy

Circle

DEV

Discord

GitHub

HubSpot CRM

LinkedIn

Notion

Orbit API

Salesforce

Slack

Stack Overflow

YouTube
Orbit's Starter Plan is ideal for individuals. It's free to use and has three seats with unlimited members. Other pricing plans include:
Growth at $200 per month

Premium at $1,000 per month

Enterprise – contact Orbit for more details
---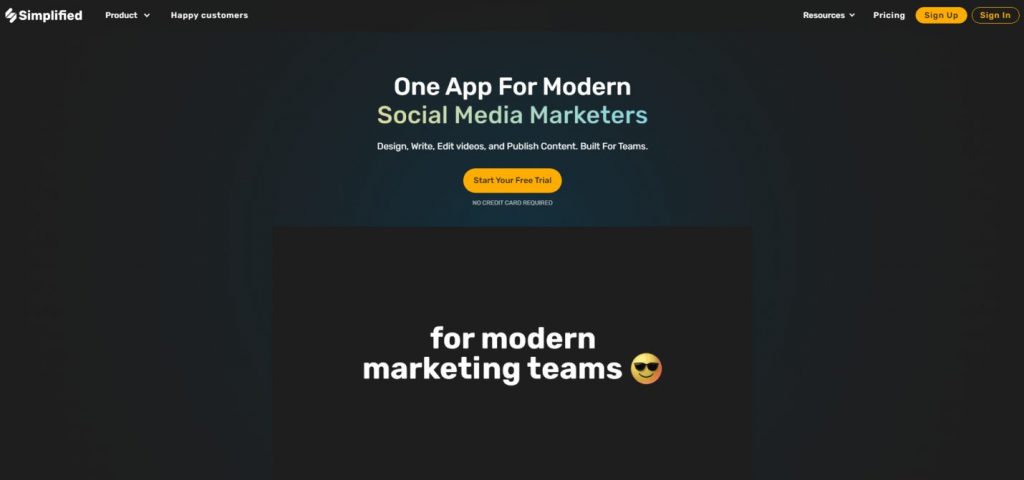 Simplified is an app designed not only for social media marketers, but also for video creators, marketing teams, graphic designers, and copywriters.
It's an all-in-one app that lets you design, write, and edit videos, as well as plan and publish your social media content. Some of its key features include a background remover tool, content rewriter, post scheduler, ready-to-use templates, and link shortener. It also lets you collaborate on projects with features like unlimited workspaces, shared folders, and real-time comments.
Simplified offers four plans:
Free

Small Teams at $12 per month
Business at $24 per month
Growth at $99 per month
---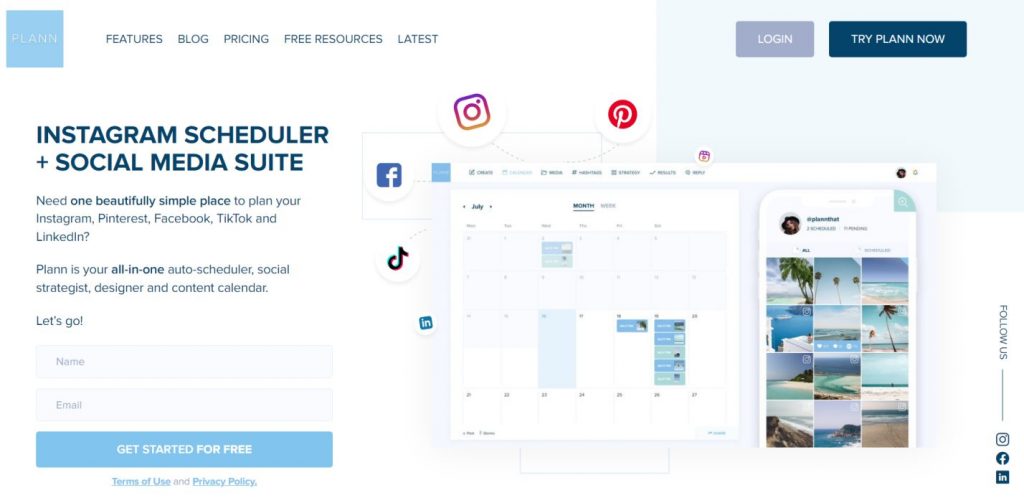 Plann is a versatile social media management tool that's ideal for everyone, from bloggers and creatives to businesses of various sizes. It's also a great tool to use if you're looking to build your own personal brand. Plann's features include:
Visual planner

Unified brand calendar

Royalty-free stock libraries

Analytics

Hashtag manager
Best of all, you can directly access and import all of your files from Dropbox and Google Drive when you're using Plann. Its Media Management feature lets you create your own media collections so you can easily stick to your social media content strategy. You can upload your own photos or videos or use any of Plann's stock imagery integrations, which include Pexels, Unsplash, and Pixabay.
Other integrations include Canva and CloudSpot.
It's free to use for individuals who are managing one brand. Aside from the free plan, Plann also offer four more pricing tiers. Here are their prices when billed annually:
Power User at $9 per month

Build at $19 per month

Grow at $59 per month

Play Big at $129 per month
All paid plans include robust features such as:
Unlimited auto posts and stories

Professional image editing tools

Companion app for Android and iOS devices

Drag-and-drop calendar planning

Done-for-you captions, post launch, and strategy ideas