According to Search Engine Land , "Social media marketing refers to the process of gaining traffic or attention through social media sites." Nowadays, most businesses engage in some form of social media marketing as they realise that it is a vital component of their marketing stack. Need more convincing? Then check out the Influencer Marketing Hub Social Media Benchmark Report 2022 for to date stats and data on all things social media.
Over the last decade, numerous companies have released tools, apps and other forms of social media marketing software. Social media can be a huge time suck, and anything that can free up valuable time for a firm's employees must be of value.
These tools and software all simplify, in some way, how businesses spread their message via blogs, Facebook, Twitter, Instagram, LinkedIn, YouTube, and the other social networks. Some simplify content creation, others focus more on content delivery, and there is even software designed to provide useful information and analytics, reviewing the success of social campaigns.
---
Top Social Media Marketing Software You Should Consider in 2022:
At its heart, ContentCal is a social media calendar for firms wanting to organize their social accounts. However, with the Content Hub, you have an advanced collaboration tool for serious social accounts.
ContentCal has two set plans: $17 per month for the Pro plan (targeting individuals, with one calendar and four social profiles), and $47 for the Company Plan (targeting small teams, with two users, two calendars, and eight social profiles). Any firms with more extensive needs can create a Premium Custom Plan (3-10 users) or an Enterprise Custom Plan (for more than ten users). ContentCal also offers custom plans for agencies. At the bottom end is the free Hobbyist plan (Single User, four social profiles, one calendar, ten posts per month) for those with limited needs.
ContentCal considers a calendar to be a home for each client, sub-brand, or business you manage. A calendar can hold one of each network (Facebook, Twitter, LinkedIn, and Instagram), although you can have multiple social accounts on the custom plans.
At its heart, ContentCal helps you and your team run a coordinated, well-planned social campaign. You can organize your posts in their Content Hub, with full collaboration capabilities for your team. Depending on the plan you select, ContentCal also includes modules to check your performance (Analytics) and handle inquiries (Respond).
---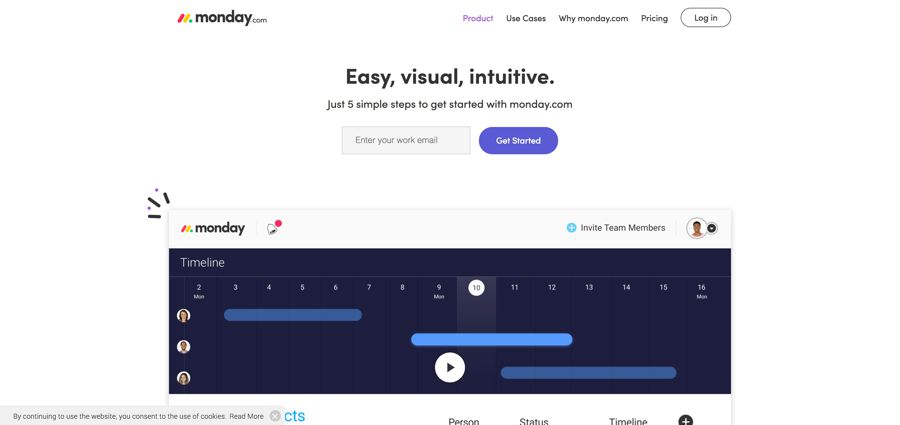 monday.com is primarily an organization tool. You can use it to better organize most areas of your business, including social media marketing.
You begin by picking the template that best suits your needs. You can then customize that template to suit your exact workflow and needs. You can use as many templates as you need to address your workflows.
You can then adjust the columns to decide what's essential to your team, using the software to capture and visualize all the info you need.
You then invite all relevant team members to collaborate. monday.com allows you to keep all your conversations, files, briefs, checklists, and sheets in one place.
You can then plan relevant timelines, track progress and keep an eye on your week.
While this does not sound specific to social media marketing, monday.com is a useful tool for setting up content and/or social media marketing calendars.
There are multiple pricing levels, depending on the services you require and your number of users. The Basic Plan for one user starts at $25 per month (when billed annually).
---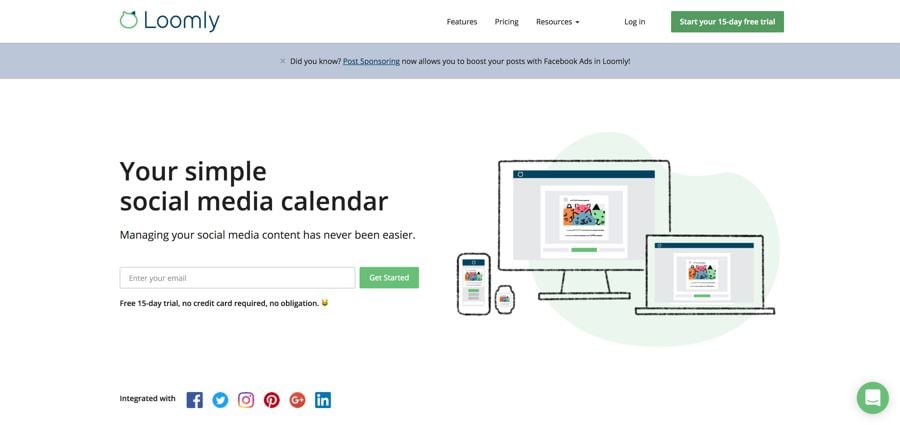 Loomly is a simple social media calendar tool that helps people and businesses create content for Facebook, Twitter, Instagram, Pinterest, and LinkedIn.
It offered three pricing tiers:
Solo – for one user operating up to 10 social media accounts
Pro – for 5 users operating up to 15 social media accounts
Small Team – for 10 users operating up to 30 social media accounts
Medium Team – for 15 users operating up to 50 social media accounts
Large Team – for 40 users operating up to 140 social media accounts
Loomly offers post ideas for those times when you are stuck for inspiration. It also gives post optimization tips to help you better craft your content.
Thanks to Loomly's post mockups, you always know what you scheduled posts will look like.
If you are working in an environment where you need post-approval, Loomly includes an approval workflow system.
As with other social media content calendar software, Loomly allows you to automate your publishing schedule and provides analytics for every post – advanced analytics if you have a Pro Plan or one of the Team plans.
---

Agora Pulse is a social media management and marketing tool. You can link Facebook, Instagram, Twitter, YouTube and LinkedIn accounts to the tool, giving you the ability to control all social media communications with ease. It also comes with one-click reporting, giving users the chance to access important stats in CSV and PPT formats. Like other tools, collaboration has been built-in, making it a powerful solution for large and busy teams. You'll be able to track who's working on what and never miss a beat. Agora Pulses also comes with a helpful built-in CRM. It allows you to quickly label and group audiences into segments, something any marketer would find invaluable.
Ad comments aren't the first thing you think of when considering paid media campaigns, but as it turns out, they can help you generate better results. Agora Pulse collects comments from paid social media ads and places them in your inbox, making it easier to consolidate feedback and plan more effective campaigns.
---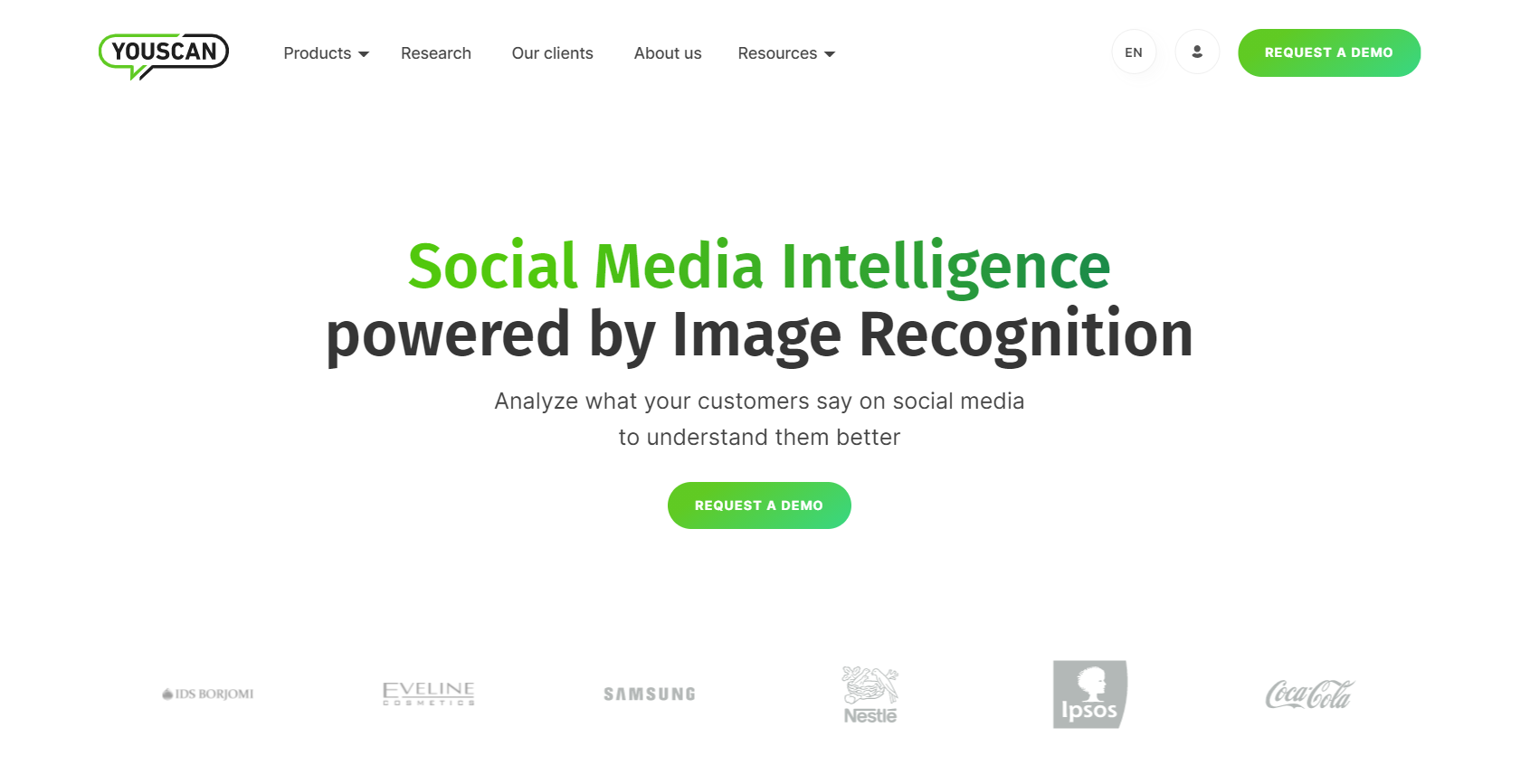 YouScan provides assistance with social media monitoring, along with social media analytics.
The social media monitoring incorporates image analysis, giving greater insight into how consumers view a company's product.
YouScan's primary goal is to help companies learn by listening to their consumers online. They have incorporated artificial intelligence (AI) and natural language processing (NLP) into their software.
YouScan offers four pricing tiers, from Standard ($500 per month) to Ultra ($5000 per month). The differences between the levels mainly reflect the numbers of mentions per topic and the number of rules that can be set per topic. Higher-level plans also offer more insights, APIs, and integrations. All plans include sentiment detection, spam filtering, analytical reports, smart alerts, auto-categories, and trends detection.
---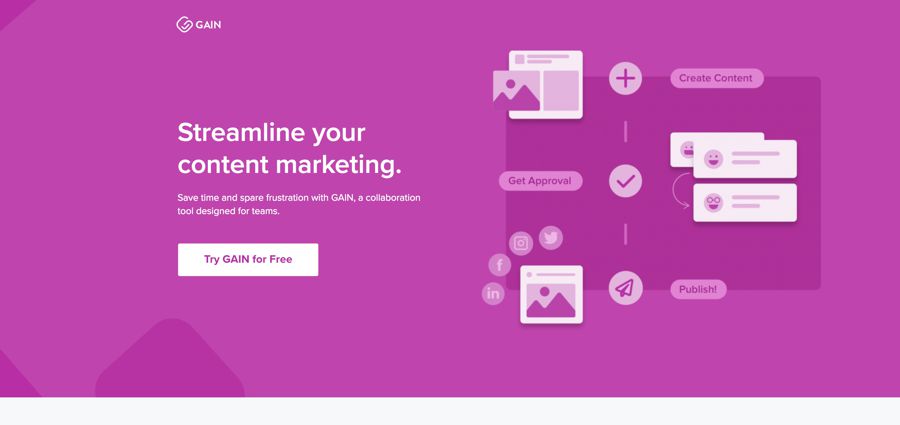 GAIN helps businesses automate and streamline their content marketing.
GAIN gives you a centralized content command center, where you can create social media content, get client approval, and schedule all in one place. It allows your whole team to collaborate.
You can automate your collaboration and approval workflow. Just define your approval workflow, and GAIN takes it from there. GAIN automatically notifies each team member, client, or stakeholder when he or she has content to review.
Firms can use GAIN for both social media content (Facebook, Twitter, Instagram, and LinkedIn) and other marketing assets, such as PDFs, Photoshop and Illustrator files, Word and PowerPoint files, videos, text, and images.
GAIN offers all of its services for a flat rate of $20 per user.
---
Hotjar provides a visual way for companies to understand what their users do on their website and social pages. It makes heat maps of web pages, highlighting the parts that people actually use, click on and scroll.
You can use Hotjar for instant visual feedback. It helps you see how people really use your site. You can also use it to ensure that you make the right changes, and aren't just altering things in hope.
Hotjar is more than just heat maps, however. It also includes tools relating to visitor recordings, conversion funnels, form analysis, feedback polls, and a way to collect instant visual feedback from your site visitors. You can also use it to create and analyze surveys and to recruit test users from your existing audience.
Hotjar integrates with most web platforms. It works out of the box on any WordPress website – or for that matter, Drupal, Joomla, Shopify, or many other platforms.
Hotjar offers a variety of plans aimed at personal, business, or agency usage. There is a free Basic package targeted at students and enthusiasts. Business plans vary depending on the quantity of collected data in page views per day.
---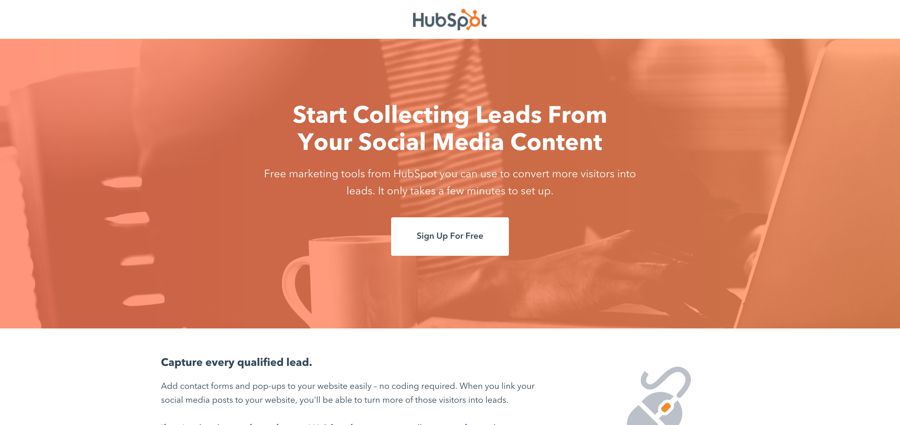 HubSpot provides many marketing and sales-related tools designed to help businesses. They have their own CRM platform.
Their all-in-one marketing solution includes a combination of analytics, automated publishing, contact management, content management, conversion tracking, customer targeting, and post scheduling.
HubSpot Marketing allows you to collect every qualified lead through your website. It then searches the net to find out as much additional contact information as possible about the lead – including their social network addresses, company name, and title.
HubSpot provides in-depth analytics so you will know the success of your social media posts, pages, and offers.
---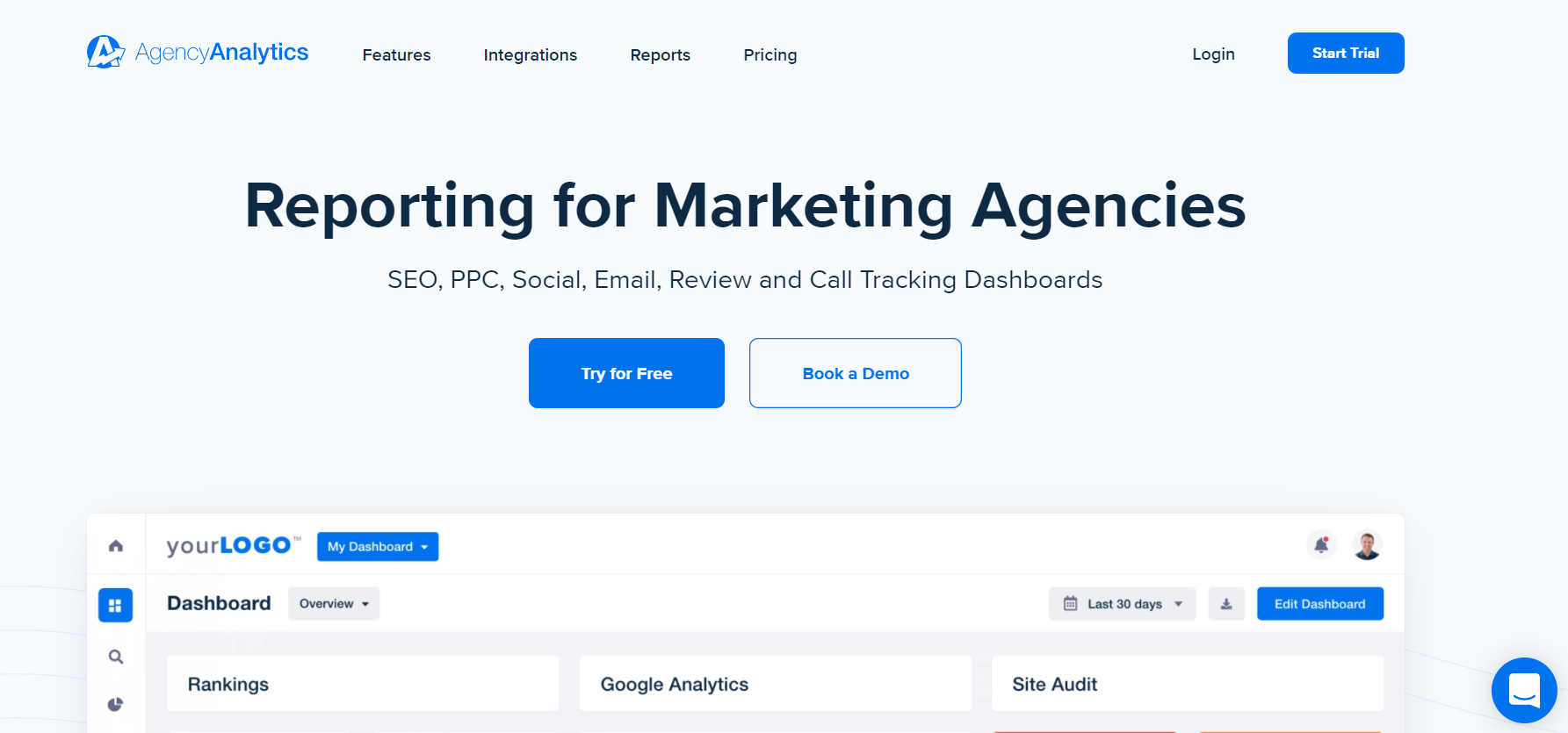 AgencyAnalytics is an all-in-one reporting platform designed for agencies. You can build automated marketing reports easily, scheduling them to be sent to your clients daily, monthly, or weekly. You can even personalize these reports, emphasizing the parts you feel most important for your clients.
It connects well with your other software, with over 30 marketing integrations. This means that you can streamline your campaign in a single interface.
It allows you to drag and drop custom widgets, giving you a custom mobile-friendly dashboard. You can select how you want your data to show – bar charts, line graphs, pie graphs, tables, or statistics.
AgencyAnalytics also includes useful SEO tools that allow you to track keyword rankings and run one-off or scheduled site SEO audits.
---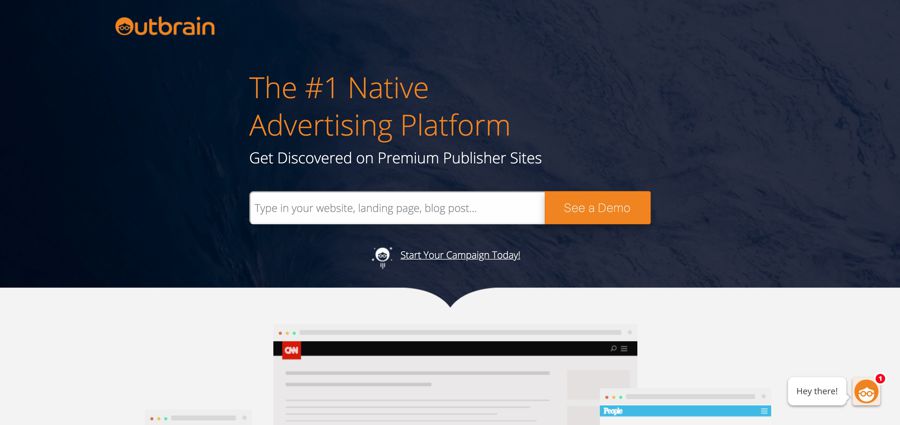 Although Outbrain is predominantly known as a native advertising platform, it does offer a range of features useful to those involved in content and social media marketing.
Its principal use is to help you advertise your content on major publishing sites, such as Fortune, ABC News, CNN, People, Wired, and Time.
It claims to provide results that give a 50% better CPA then display advertising.
You use Outbrain to create a campaign. They publish ads that link to your content on top publisher sites, and in turn, you receive a targeted, engaged audience taking notice of your content.
Outbrain gives you numerous options for how you operate your campaign. You can select the pricing model you want to follow, including your CPC and daily budget. It also gives you precise targeting opportunities so you can ensure that you don't waste your marketing budget on people for whom your product is irrelevant.
It provides a detailed dashboard so you can track, analyze, and optimize your campaign.
---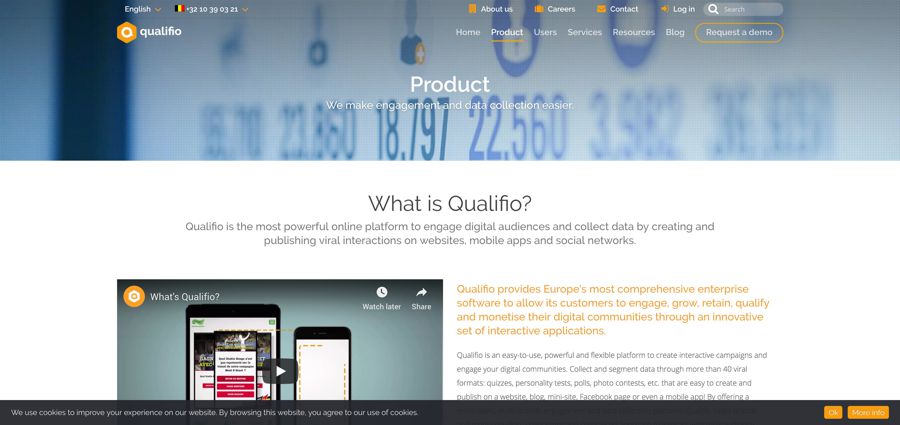 Qualifio is an interactive marketing and data collection platform that allows publishers, brands, and agencies to easily create and publish interactive content on websites, mobile apps, and social media, without any technical skills.
You can create quizzes, personality tests, contests, and more than 40 other innovative content formats. These include everything from prize draws, to jackpots, to photo competitions, to surveys, and even team selectors.
You can use Qualifio to engage your community, as most social users love interaction. You can also use these "quizzes" for serious purposes, such as collecting data or qualifying your database. They can also help increase your registrations and opt-ins.
---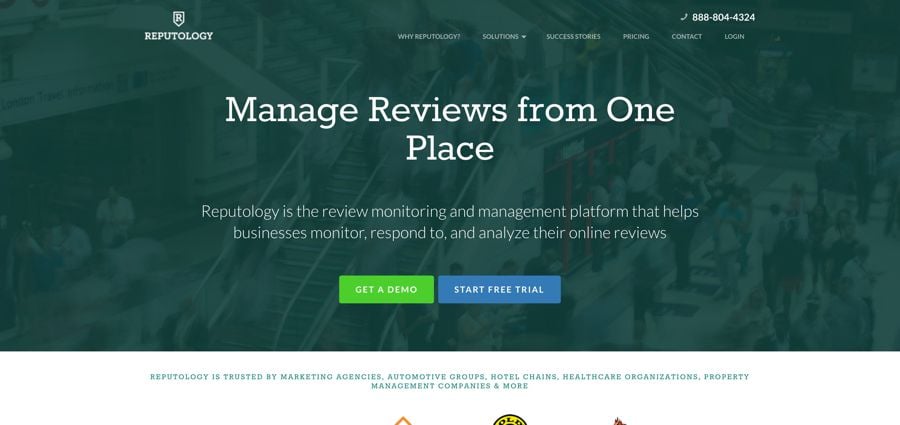 Reputology is a review monitoring and management platform that helps businesses monitor, respond to, and analyze their online reviews. It includes an app for Hootsuite that allows companies to engage reviewers quickly on Google My Business, Facebook and more directly from their Hootsuite interface.
Reputology provides 24/7 review monitoring of Google, Facebook and local search directories, employee review sites, app directories, and more.
If you don't use Hootsuite, you can respond directly from the Reputology interface.
Their semantic analysis technology converts the unstructured content from reviews & feedback into actionable data. Reputology also offers reporting and analytics that allows firms to gauge their KPI, spot trends, and compare storefronts at a glance.
---
You can use Sync2CRM to automatically synchronize Facebook lead ads and custom audiences with Infusionsoft, Active Campaign, or MailChimp.
This can be particularly useful if you have an active email list, as it allows you to target your Facebook advertising directly to your email list.
With Sync2CRM, you can instantly synchronize Active Campaign & Mail Chimp lists, and get automatic 1-hour batch sync of Infusionsoft tags & saved searches. You can match against all CRM email & phone fields
Sync2CRM allows you to integrate marketing campaigns using both Facebook ads and email campaigns, ensuring that they work together.
---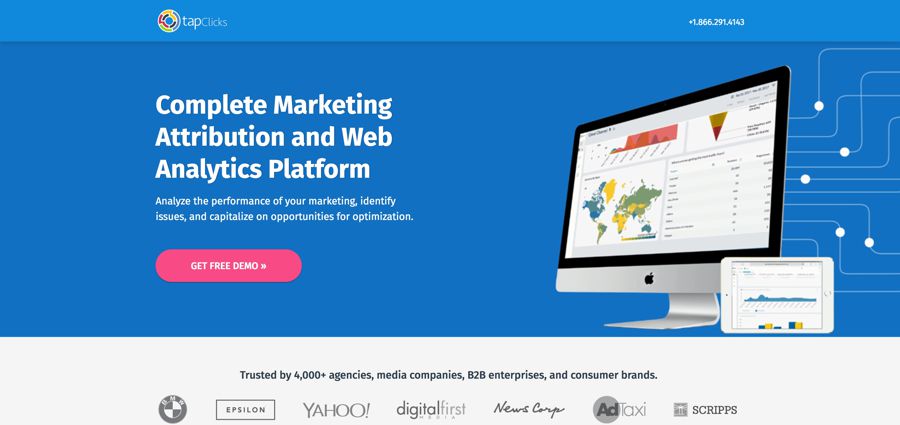 TapClicks is a marketing attribution and web analytics platform. It features a unified database, providing you with s single screen for all of your reporting data.
You can use it to see exactly how your marketing campaigns are pacing, prioritize action, and calculate ROI.
It offers an astounding 1,400 + data source integration, including all the leading social networks.
You can export and schedule automatic reports into email, Word, Excel, PowerPoint, and PDF.
TapClicks allows you to create relevant metrics for analysis and visualization. You can even use pre-built visualizations or browse our library of widgets to set up your own.
---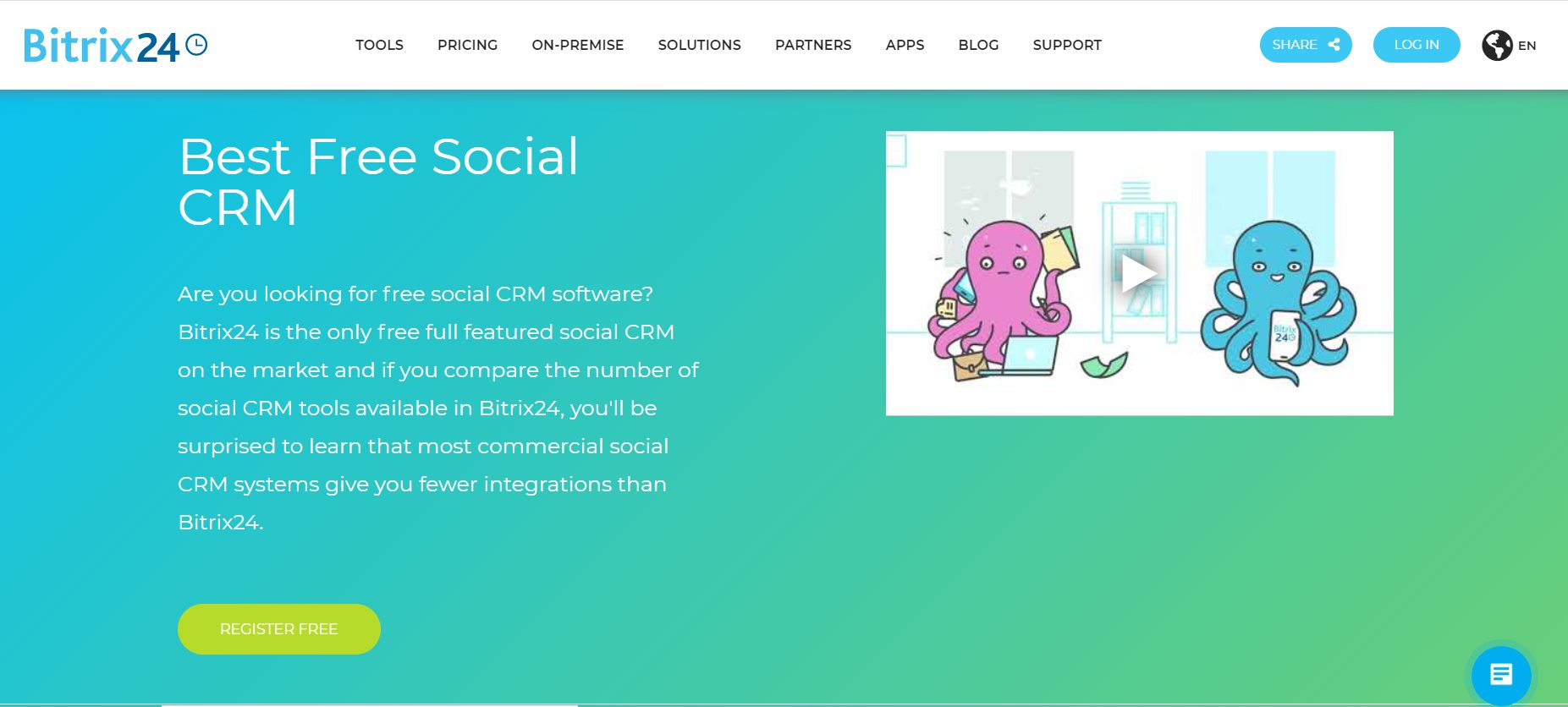 Bitrix24 is a fully featured CRM. Although it offers four cloud pricing tiers, one of these is a free plan that permits 12 users and 5 GB of online storage. If you have higher needs and want an on-premise version of the software, Bitrix provides three options, depending on the size of your business.
One of Bitrix24's uses is as a social CRM. You can use it to manage data from Facebook (pages, comments, Messenger, and Facebook lead Ads), Viber, Instagram, Telegram, VK, Slack, Skype, and others.
Bitrix24 Open Channels allows you to manage all your social communications from a single place. You can save conversations to Bitrix24 CRM, no matter which social network or messenger your client used.
It includes marketing and sales automation tools enabling you to automate part of your sales process, including social media advertising. It also includes traditional core CRM features, such as email or telemarketing, product catalog, quotes, and invoice.
---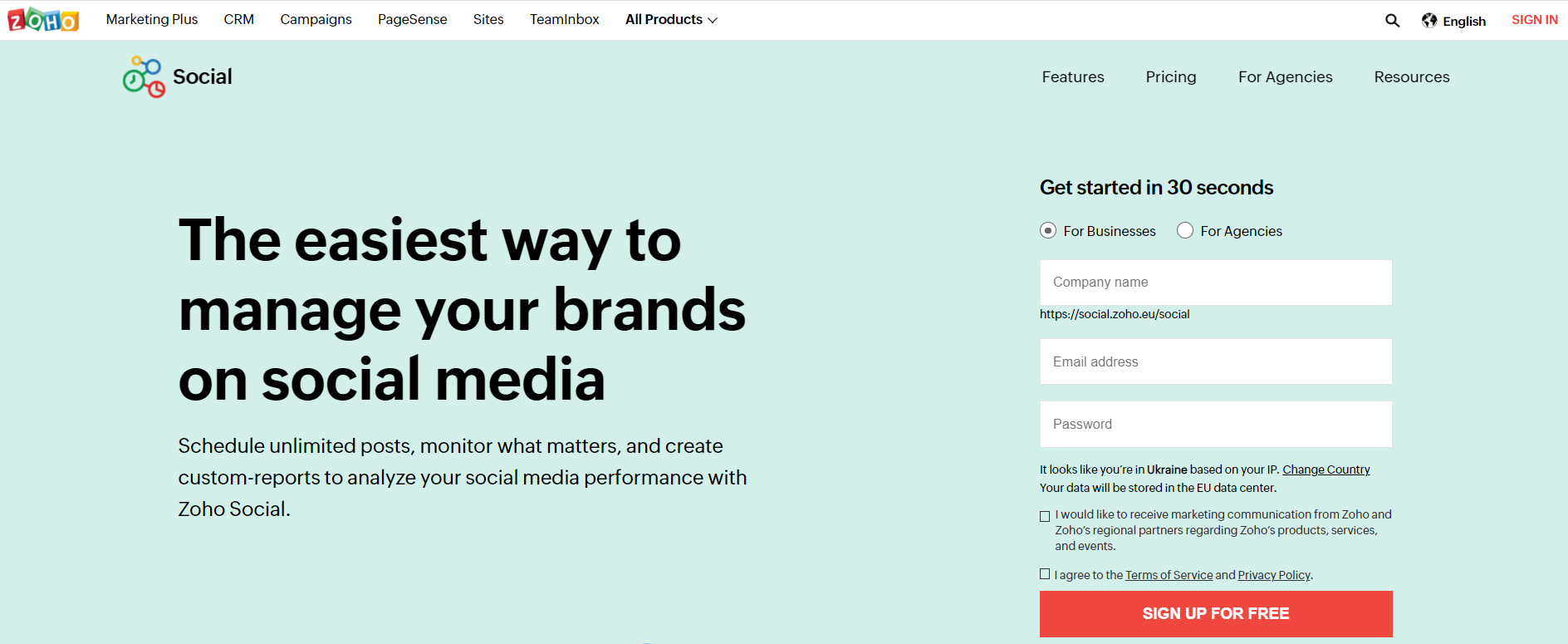 Zoho Social is a complete social media management platform for businesses and agencies. It allows you to manage multiple social channels, schedule unlimited posts, monitor keywords and collaborate with your team—all from a single dashboard.
You can connect Zoho Social to all of the leading social networks. You can create an integrated content calendar, organizing your posts in whatever way you want them. It helps you schedule your posts for when your audience is most active on each of the social networks.
Zoho Social provides am intelligent monitoring dashboard, with multiple listening columns. You can respond in real-time and engage with any of your audiences directly from the dashboard.
It helps you understand the success or otherwise of your social posting, with detailed analytics. It offers a range of pre-built reports, and you can create customized ones showing what you need to know.
---

Among some of the most impressive software developments in the last decade, the use of AI ranks high. In fact, one could argue that AI has been the missing link that all industries need to evolve. And when it comes to social media marketing software, Socialbakers seems to have incorporated all that social media needs from AI. The tool helps marketers discover their personas and the types of content they appreciate. This makes for smarter advertising spend and higher quality content and customer engagements.
Socialbakers also includes listening and intelligence features we're seeing evolve more as brands need to control narratives around their products and images). Other features include influencer marketing management, measuring and reporting functionality, and a means of engaging your audiences from various platforms all in one place for a more streamlined and palatable approach to audience management.
---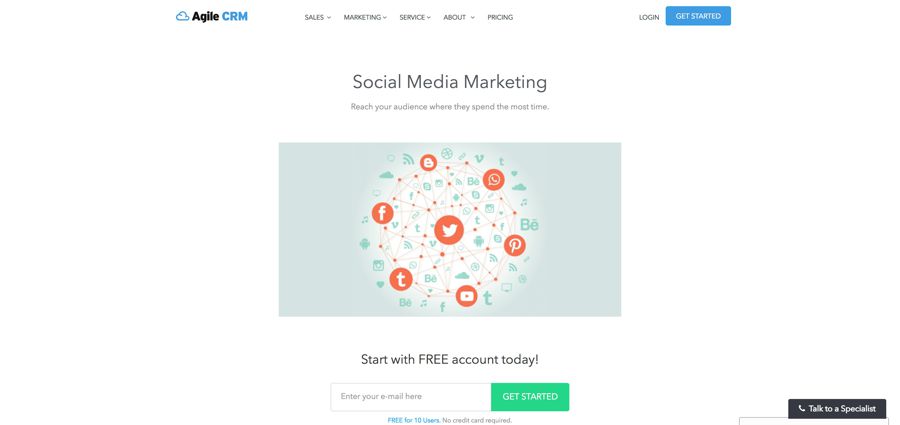 Agile CRM provides all the services you would expect of a CRM package. It is purpose built for keeping up with a growing start-up or small business.
One specific use that Agile CRM highlights is the assistance it can give an organization with its social media marketing. Agile CRM includes social integrations, social listening capabilities, and more.
Businesses can use it to monitor social mentions of their brand. They can create data streams that alert them when someone mentions the company on social media. They can use Agile CRM to aggregate those comments and analyze them.
Likewise, Brands can use Agile CRM to track what influencers are saying to identify trends and insight and then incorporate them into their marketing efforts.
You can use Agile CRM's social listening tool to get notifications when someone voices a concern or dissatisfaction with your company's product or service.
---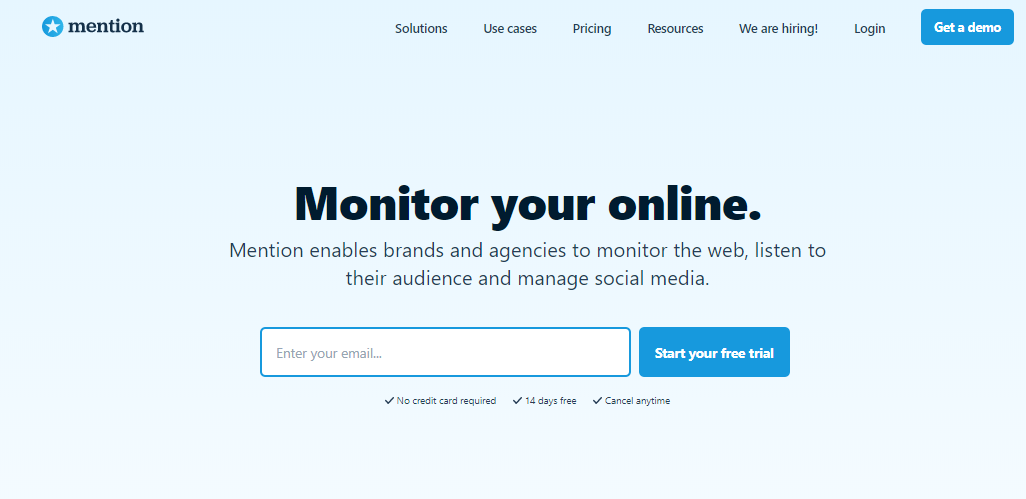 Mention is a social media and web listening platform. It helps brands monitor conversations, analyse content (and conversations), and report back on results of social marketing initiatives. The extent to which these features allow brands to elevate their social media presence is really what makes Mention stand out from the crowd. Monitoring is something that can be applied to competitors (including alerts for mentions of their brand names, or keywords), giving you the right level of insight into conversations taking place around competitive brands. And when it comes to using all the data you've acquired, Mention simplifies the look and feel of it through small but valuable features like sentiment analysis which supports strategy development and crisis management. You can also manage (schedule and publish) and curate content, and engage your audience.
---
MeetEdgar is likely one of the smartest and most powerful tools available on the market. It's also one of the most affordable considering how robust its feature set is. You get social media automation and scheduling, the ability to automatically generate posts on your behalf by pulling quote-worthy text from blog posts you've published, category-based scheduling, continuous posting, unlimited library content, evergreen and time-sensitive posting, and so much more.
An interesting sidenote: MeetEdgar, despite its set of impressive features and functionality, is designed for brands to take control of their own social media management and marketing, and therefore, the tool does not support agencies. It does, however, allow you to link up to 25 social media accounts, giving you all the opportunity you need to promote your brand.
---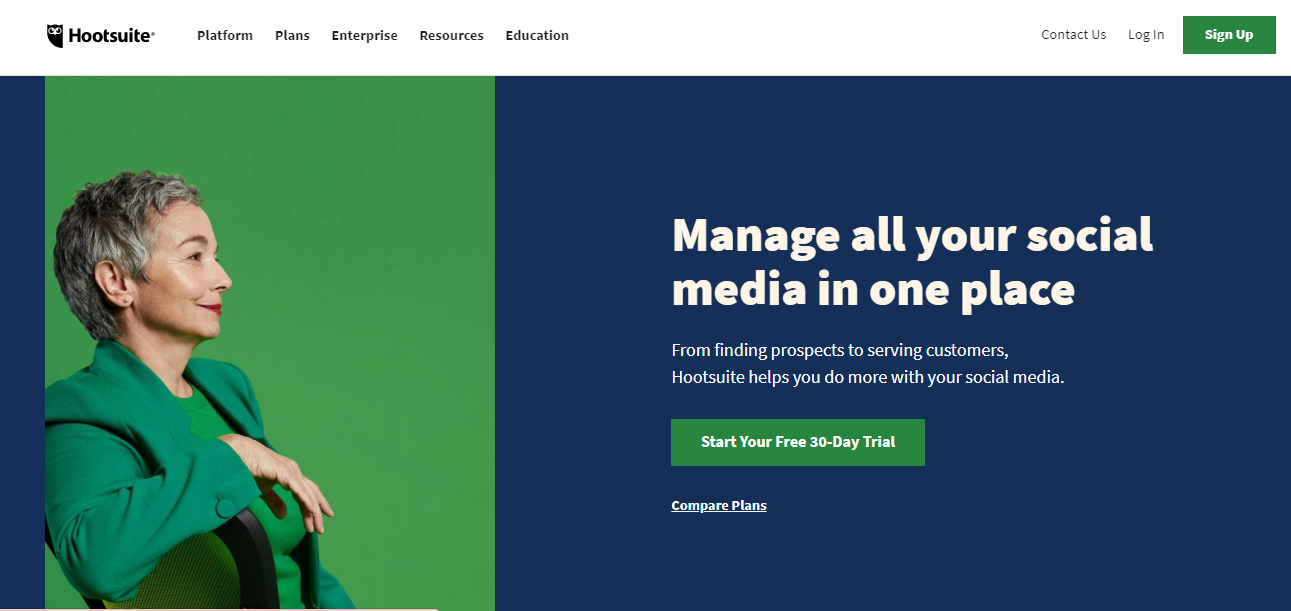 While Hootsuite has been around for ages, it's easy to see why they are used by over 800 of the Fortune 1000. They simply offer a product that's great to use. In addition to its social media management capabilities, Hootsuite also includes paid advertising functionality for various platforms. You're able to run ads or promote already successful organic content to extend reach and impact. Hootsuite's core functionality includes scheduling, monitoring, content curation, analytics, team management, and paid content promotion. Something this tool also does well is to allow for integrations with all social media platforms that offer them.
---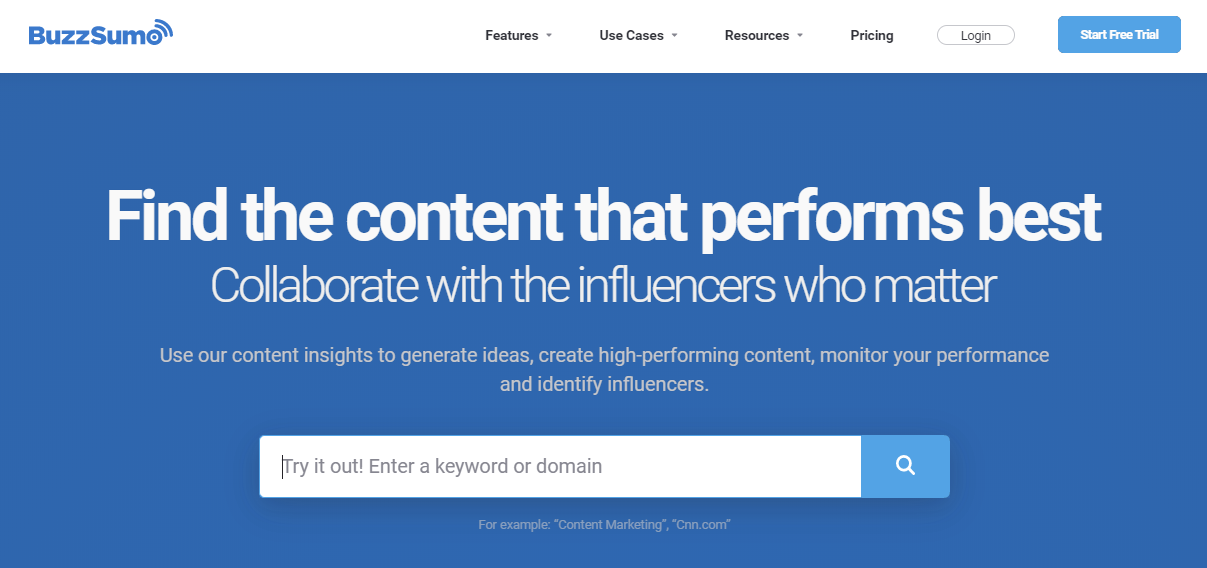 BuzzSumo is an inescapable force of nature. While you could spend time collecting data from various sources as you build a stronger case for your content strategy, using this tool would simplify the process and save you countless hours. It comes with powerful search engine capabilities that enable you to find the best content and influencers and devise a plan of action to power your content strategy.
BuzzSumo comes with a set of helpful features. These include feeds for content from various categories (think news, sports, entertainment, tech, and more), graphs to help you quickly visualise results, and see actual posts and how they've performed across various social media platforms. Another equally valuable feature is the search history date range available to users. You can go back as far as five years prior, giving you access to as much content on your topic and the ability to see how impactful it was (something helpful if you're looking to create 10x content). BuzzSumo also offers a collection of operators to help narrow your search and save even more time.
---

CoSchedule is more than a social media management tool. It's a central hub for managing all of your content. On the social front, it offers everything you'd expect from a state-of-the-art platform. Your marketing calendar shows all posts for all social media platforms (including blog posts), a content organiser will make it easier to map-out content for your editorial calendar, making easier to create completely integrated social, blog and email marketing campaigns. You can also create, schedule, publish and measure posts, collaborate with team members, and organise all content in a centralised library.
While these features make Coschedule a powerful tool, other add-ons really elevate and motivate you to want to spend more time in their suite. To help marketers create the best content and generate the best possible results, Coschedule created a handful of helpful tools. These include:
Headline Analyzer
This tool grades headlines to help you create stronger and more effective content. The analysis determines if you've included power words, emotional words, the length of your headline and if it is scannable and easy to digest.
Social Message Optimizer
Social Message Optimizer helps you optimise posts for each social media platform. It also determines the sentiment of your post and when the right time is to share it with your followers.
Email Subject Line Tester
Email Subject Line Tester assesses the quality of your email subject line according to the number of characters, words and emojis you use.
---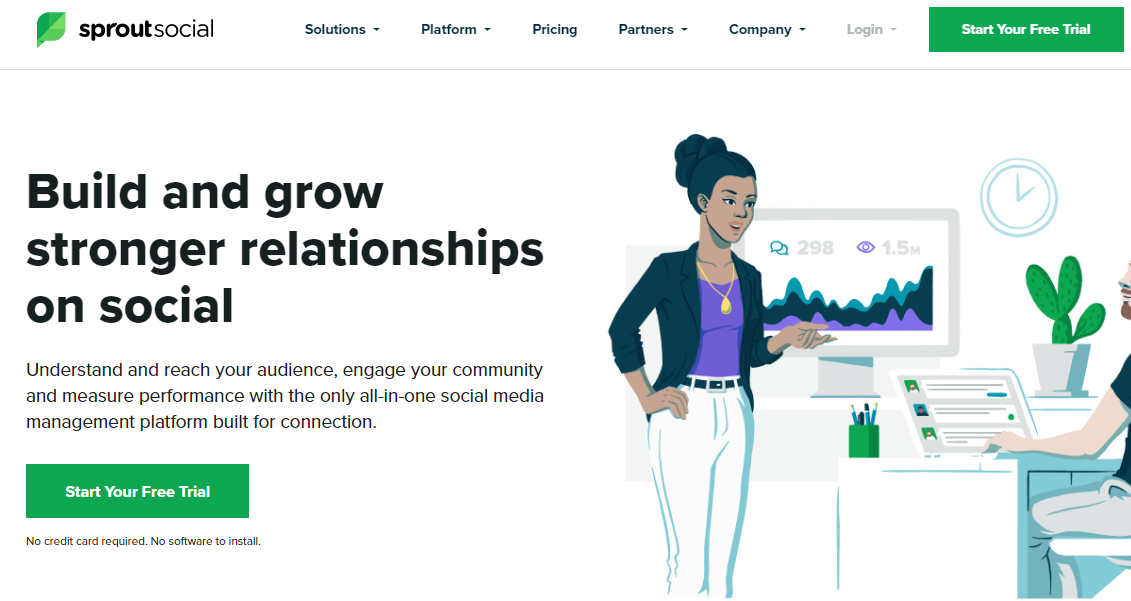 Sprout Social is one of the older social media management and marketing platforms available today. Launched back in 2010, they've seen the social media landscape twist, turn and shape itself into what it is today. And their platform has adapted to offer clients some of the best functionality available. It allows you to measure engagement, dive into analytics to better understand how well social media is contributing to your brand's success, plan, create, publish and measure content, and listen to your audience to spot trends and react to them.
Like other social media marketing tools, Sprout Social includes smart automation features that incorporate bot-created posts (along with previews), automated scheduling to reach your audience at the perfect time, message prioritization that allows inbound messages to be categorised, managed and measures according to a set of automated rules.
---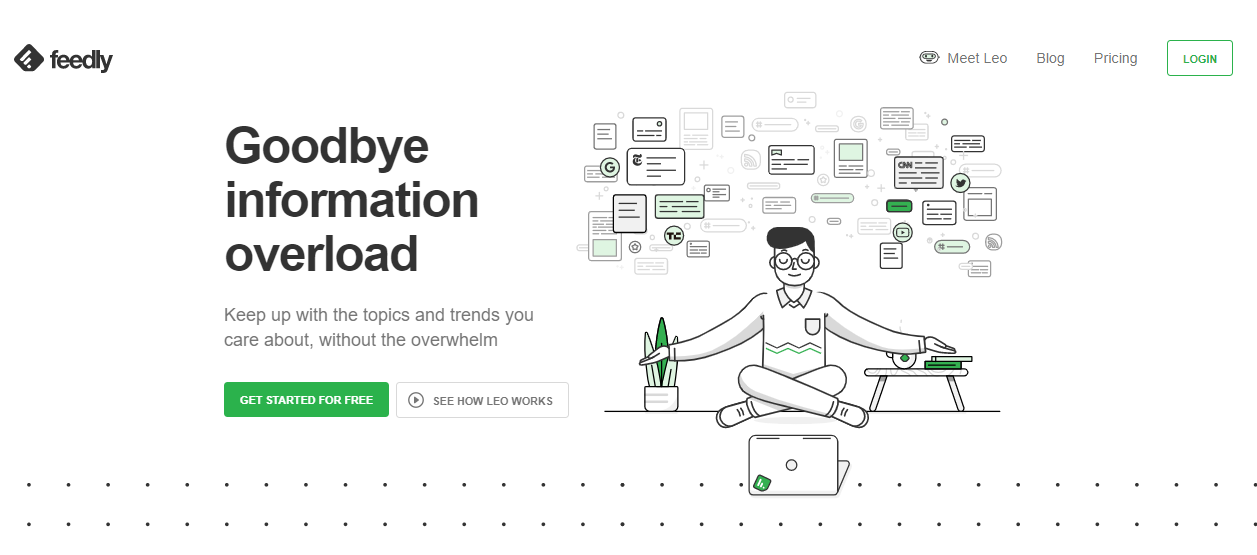 Information overload isn't just a thing, it's the biggest problem online users face today. Add fake news to the mix and it becomes hard to identify what to pay attention to and trust. Feedly was designed to help marketers cut through the noise. Using a smart AI research assistant called Leo, you'll be able to find the kind of content that's most insightful for your audience. In addition, you can train Leo to spot keywords, trends and topics that are important or similar to what your audience wants more of. Over time, Leo also learns more about your chosen recommendations, making it easier to find more of the right content with less effort. Feedly is also ideal for teams. It helps you share important information internally, making it easier to conduct research and stay ahead of the curve.
---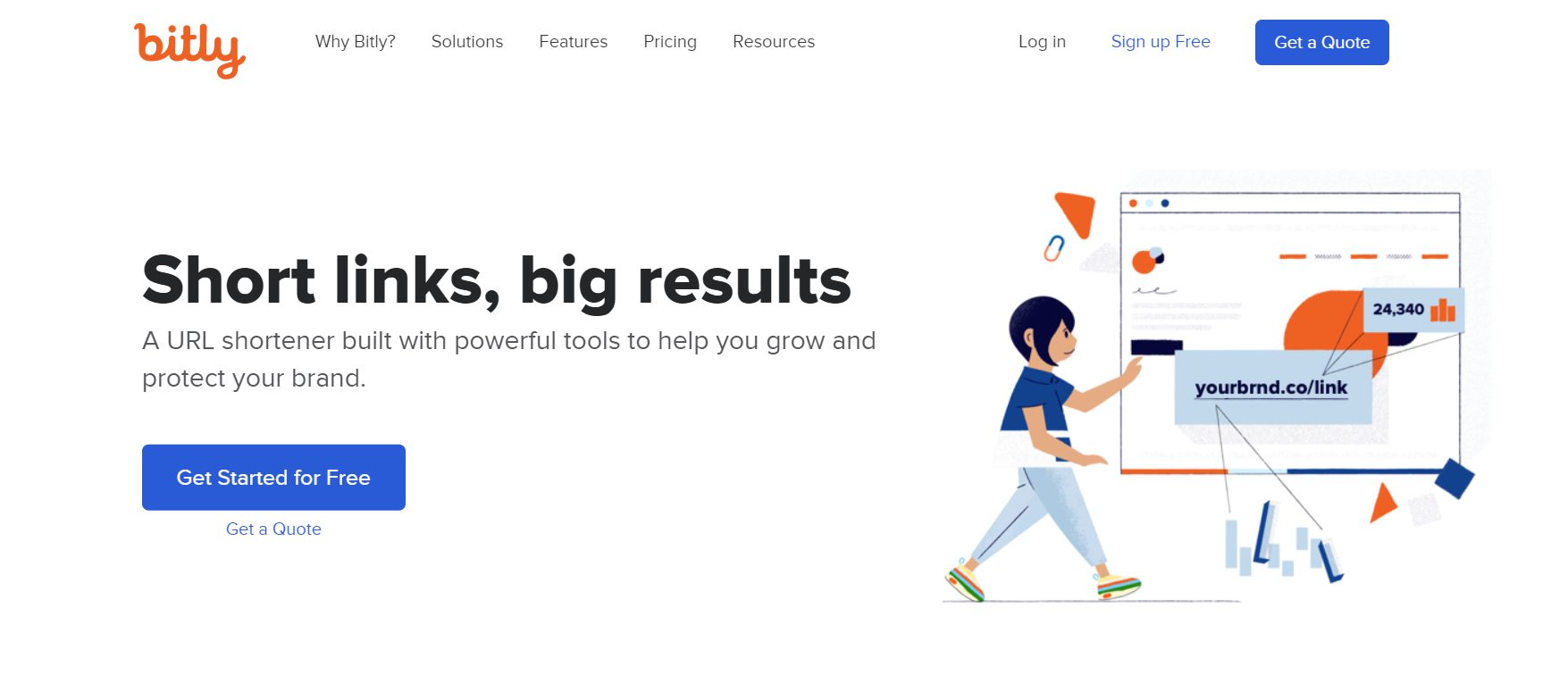 The web is a noisy place. It's hard to stand out amongst the barrage of content from all angles. Bitly's goal is to empower brands through association. Using shortened links, brands can present easier-to-identify URLs. But short links are not the only value one derives from using Bitly. Bitly links also come with powerful analytics. You get over 20 data points tracked and insights go as deep as city level. This kind of data helps brands develop more of the kind of content that enables greater reach and engagement. Bitly also offers API integrations with tools like Twillo, Salesforce, Adobe, Khoros and Sprinklr to streamline productivity.
---
Frequently Asked Questions
Is ContentCal easy to use?
All things considered, ContentCal is easy to use. It offers an intuitive interface and easy learning curve. On the main dashboard, there is a selection of tutorial videos (there is about a total of an hour of video content). These videos deal with the platform's different features. There is also an overlay that offers you a short orientation about how you can use the platform the first time that you enter any of the modules.
Does Monday.com offer SMM?
Social media marketers and agencies can use Monday.com to create a logical workflow that will help them to manage their social media accounts. That being said, it is not your standard social media management platform. It offers a campaign planning template that is useful for anyone working in social media marketing. You can use the template to create campaign progress and status and campaign ideas and requests boards. This will help everyone part of your team to suggest upcoming social media posts.
What tool can I use to create quizzes?
You can check out Qualifio. It is an interactive marketing and data collection platform that helps brands and agencies to create and publish interactive content on apps, sites and social media. It is easy to use and does not require any technical skills. You can use it to create personality tests, quizzes, contests and many other types of innovative interactive content formats.
How can a business monitor online reviews?
A social media marketing tool like Reputology can help businesses to monitor, respond to, and analyze their online reviews. It is a review monitoring and management platform that offers 24/7 reviews monitoring of Google, Facebook and local search directories, employee review websites and app directories. You can either respond directly from Reputology's interface or Hootsuite.
How can I shorten links?
You can use a tool such as Bitly. With Bitly, brands can shorten links to create URLs that are easier to identify. What is more, Bitly also offers powerful analytics. You also get more than 20 data points tracked. With this data, brands can create more relevant content that will help them boost their reach and engagement.