Want to step up your agency's social media game and generate better results in 2020? You'll need to get your hands on the best social media agency tools for the job. Our list includes social media monitoring and research tools to help you spot trends, content creation tools to help you turn out beautiful images, GIF, animations and video. We've also listed content curation tools to find the best content to fill your client feeds, and social media management solutions to schedule and manage all of your client posts and campaigns.
---
21 Leading Social Media Agency Software Tools to Power your Agency:

---
Media Monitoring and Research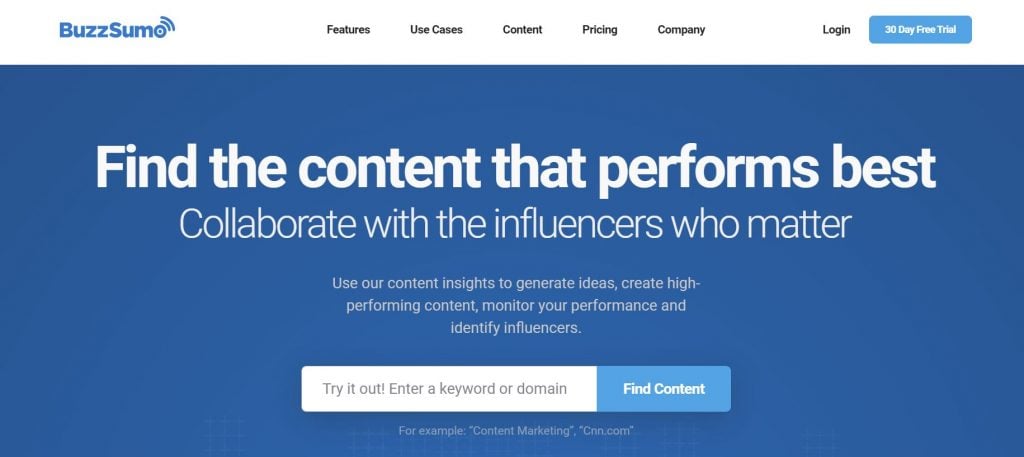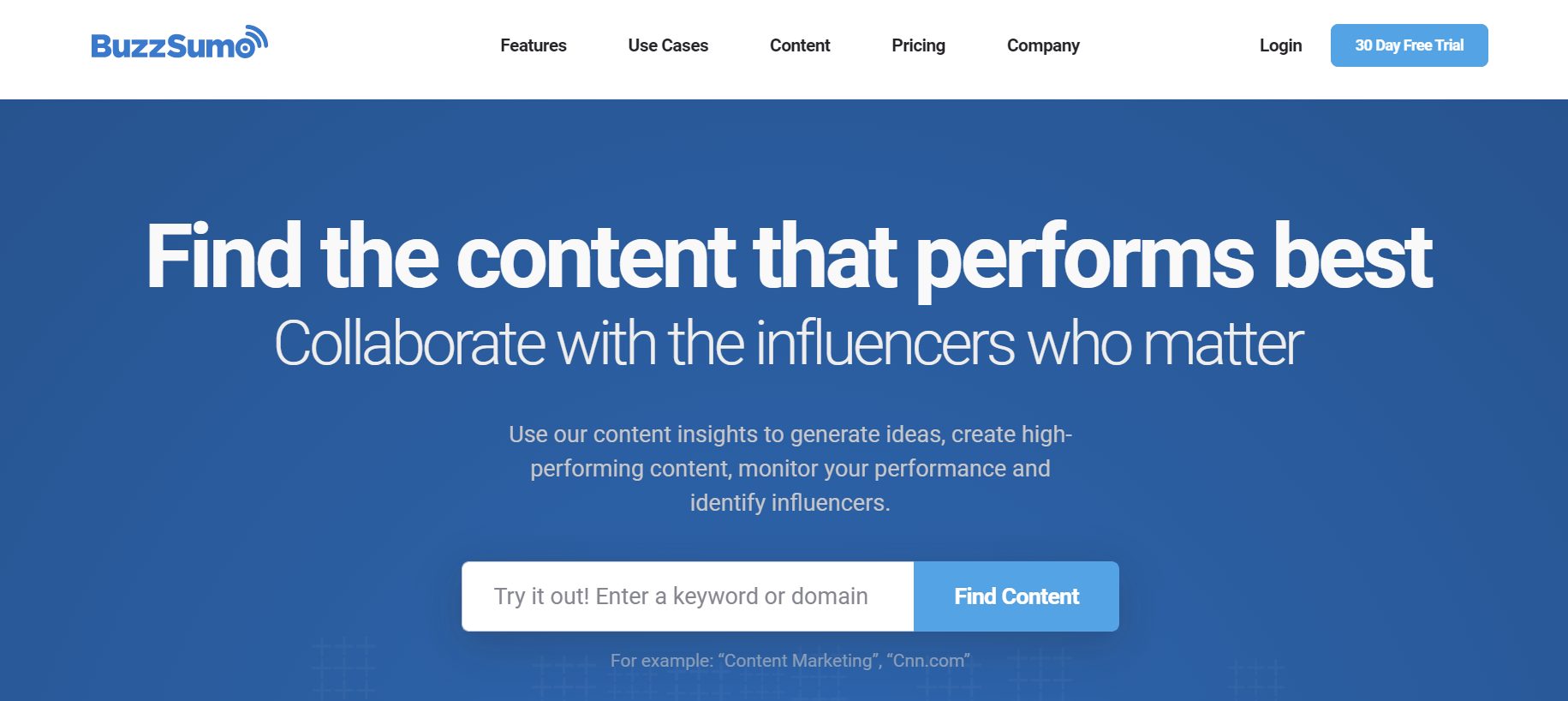 Buzzsumo is one of the most popular content tools available today. If you haven't given it a try yet, it's time to give it a go. You can use it to complete all the research you need to develop content to share through on client social media accounts.
Buzzsumo features allow you to:
Sift through years of content based on keywords

Find the most popular questions in the world

Set alerts for mentions of client brands, competition, backlinks and keywords

Export results for further analysis

Use the trend feed to spot what your audiences are paying attention to

Analyse content

Find top authors and influencers to help share content
Price: Pro: $99/mo; Plus: $179/mo; Large: $299/mo; Enterprise: $499/mo
---


Reputation management is important business. Today, you can't sit idle on the sidelines and let conversations about your client's brand, products and services take place. You need to be a part of them to protect your client's best interests. Talkwalker acts as your eyes and ears monitoring what's happening on social media and online.
Talkwalker also helps brands measure their impact on social media. It comes with a collection of KPIs, including sentiment analysis and brand health. You're also able to source influencers to help amplify messaging, use Talkwalker's proprietary Trending Score to spot trends as they form, and identify the best time to post content for audiences.
Price: Basic: $9,600/year; Corporate: Contact for pricing; Enterprise: Contact for pricing
---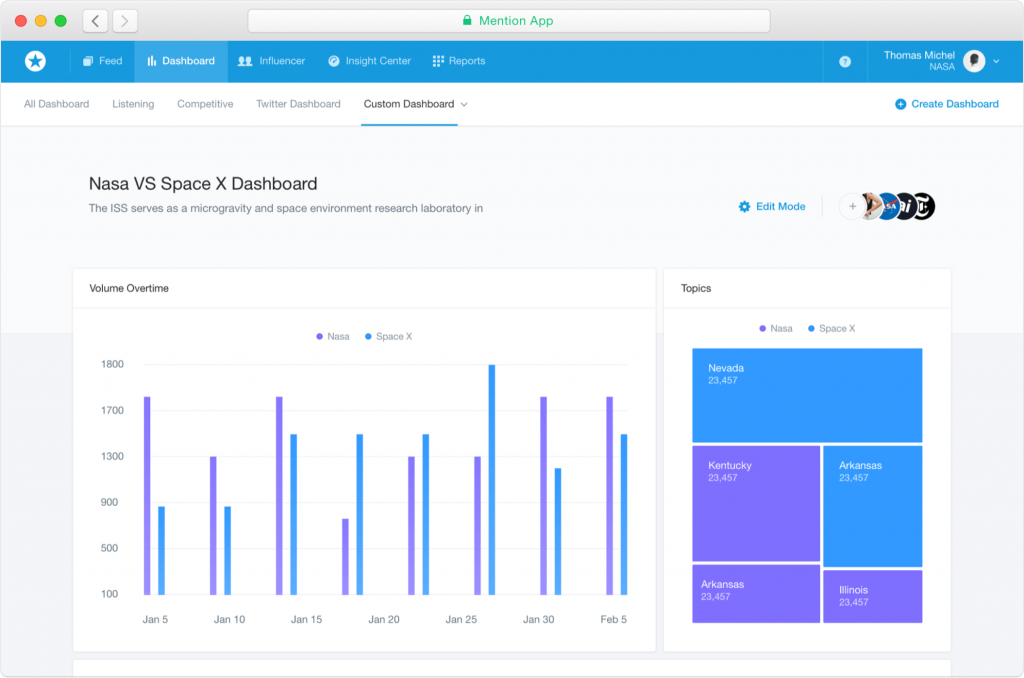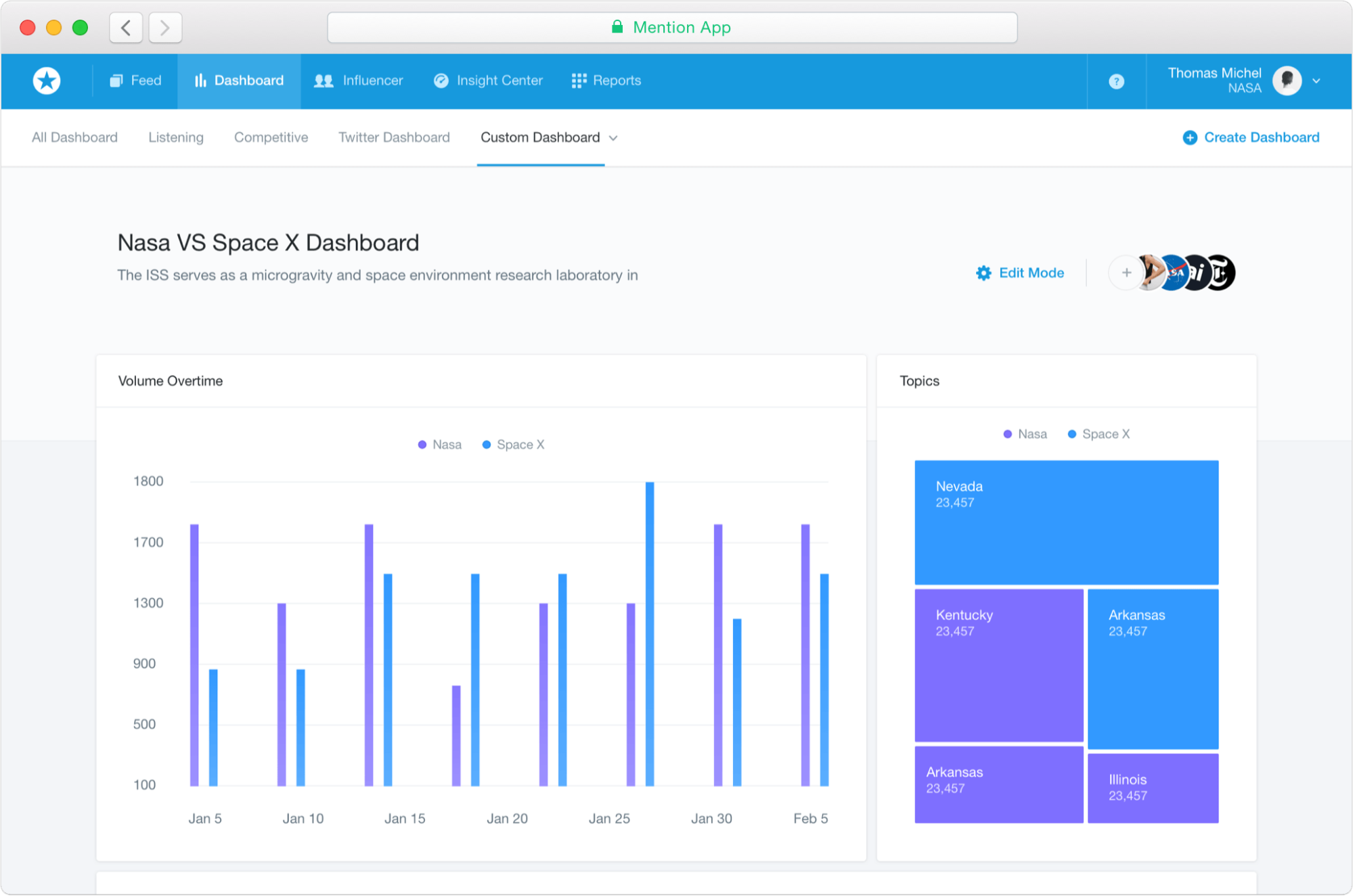 Like Talkwalker, Mention offers agencies a quick route to tracking and understanding the conversations taking place around their clients' brands. Mentions service allows agencies to complete real-time monitoring of social media, forums, news sites, and blogs. It also helps agencies better explain to clients how their brand reputations fair online, conduct competitive analysis and manage crises, giving brands the opportunity to create more data-informed strategies.
Price: Contact for pricing
---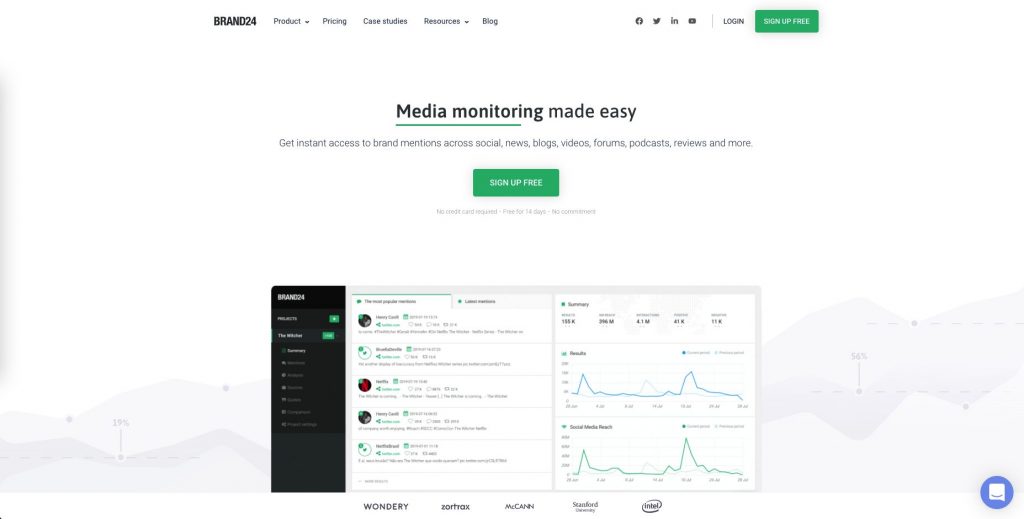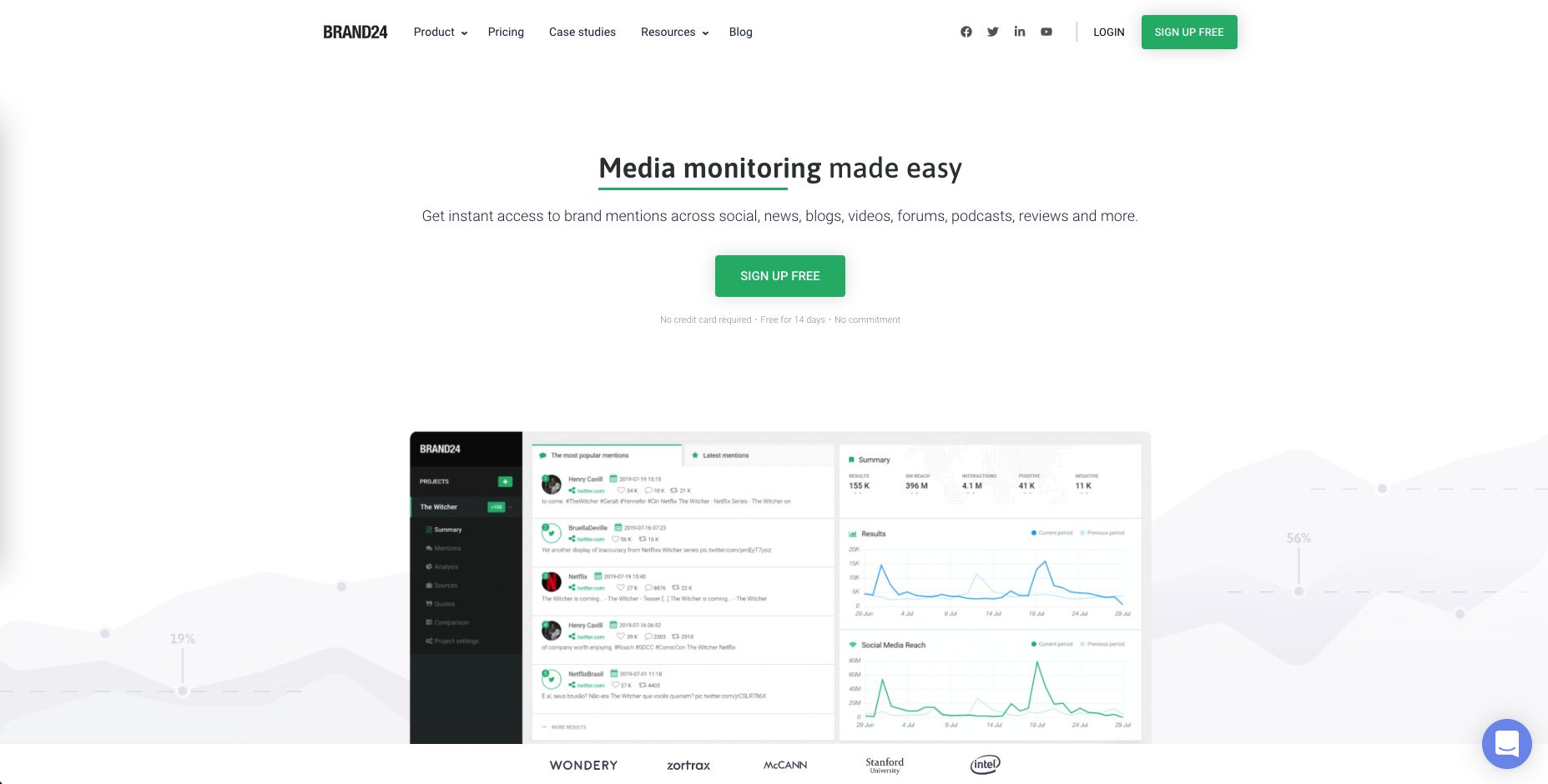 Brand24 positions its offering a little different to most other monitoring tools. Automated sentiment analysis seems to be a key feature, and we agree. Managing multiple client accounts and fighting fires is only possible if you can quickly spot red flags. The tool also offers instant notifications based on brand mentions, allows you to engage audiences directly, gives insights on your audiences, provides reports, data exports and helpful filtering functionality.
We also think Slack integration is one of the smarter and more forward-thinking moves for a tool like this. Building a high-performance digital marketing agency means eliminating obstacles, open communication and building an ecosystem that facilitates content sharing.
Pricing: Max: $199/mo
---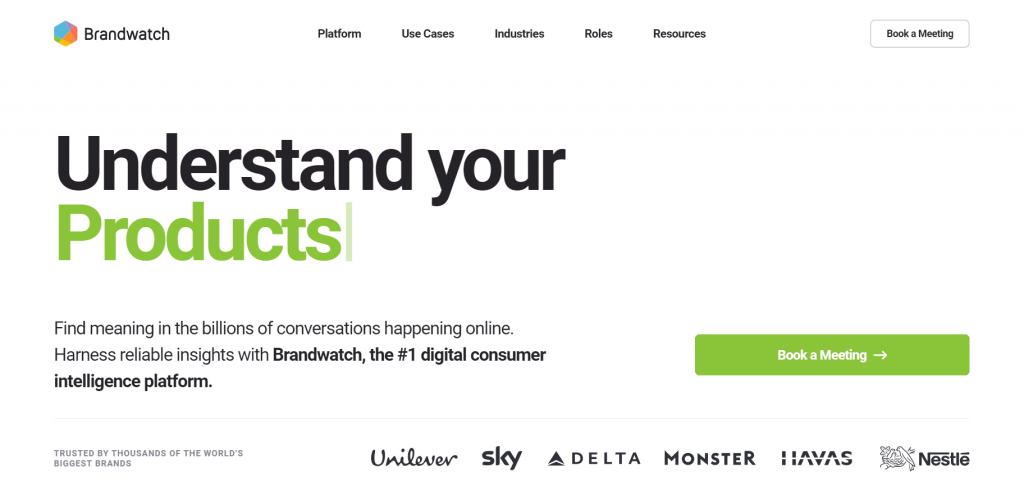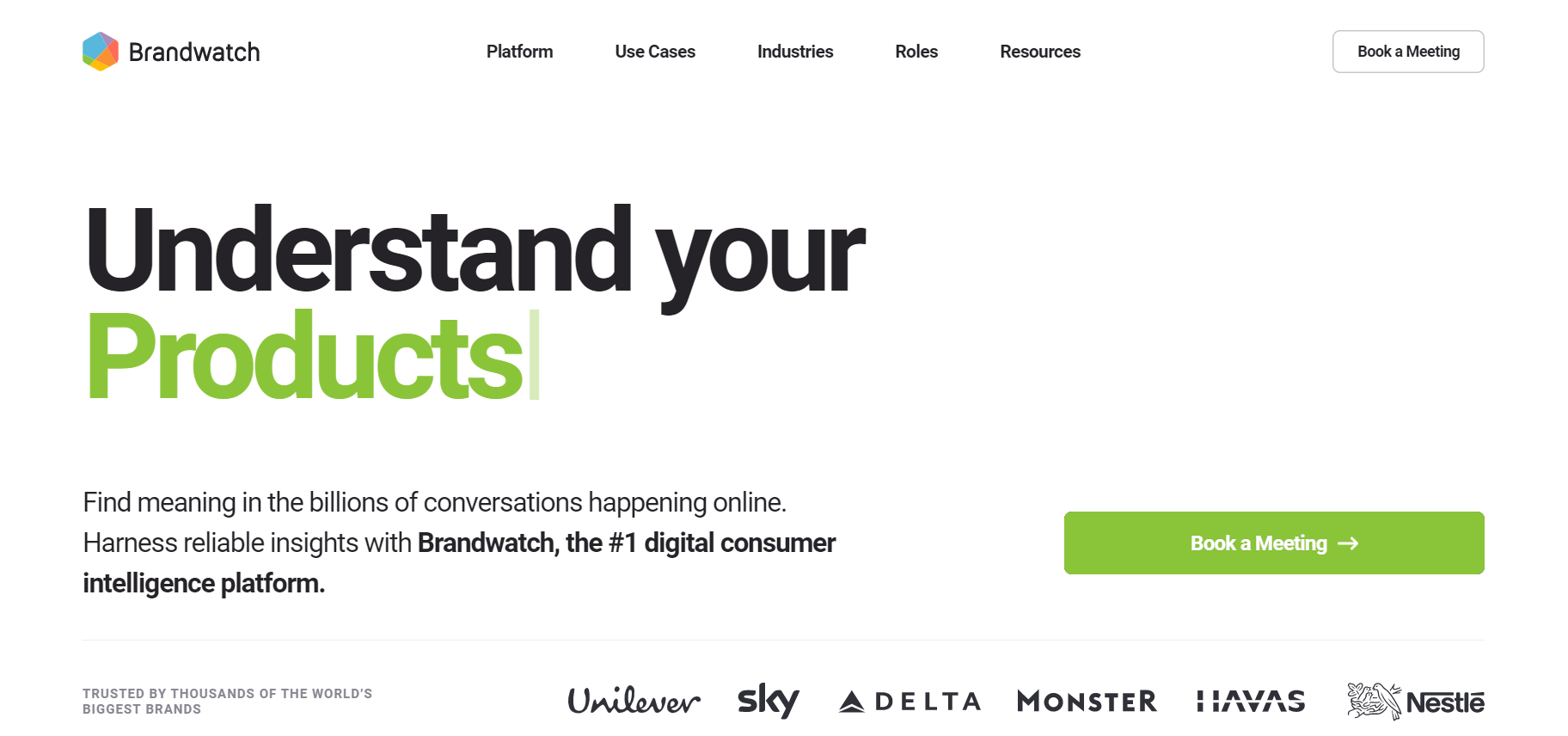 Brandwatch is one of the most powerful brand monitoring tools available. It listens to the web and social media, allowing you to learn about your customers' audiences and find influencers to help propel content and reach. Brandwatch comes with intelligent reporting called "Vizia". It's an enterprise solution that provides live data in real-time displays, making it easy to keep a thumb on the pulse of your campaigns. Beyond these and other features, the option of API integration is available for more custom requirements.
Price: Contact for pricing
---
Content Creation Tools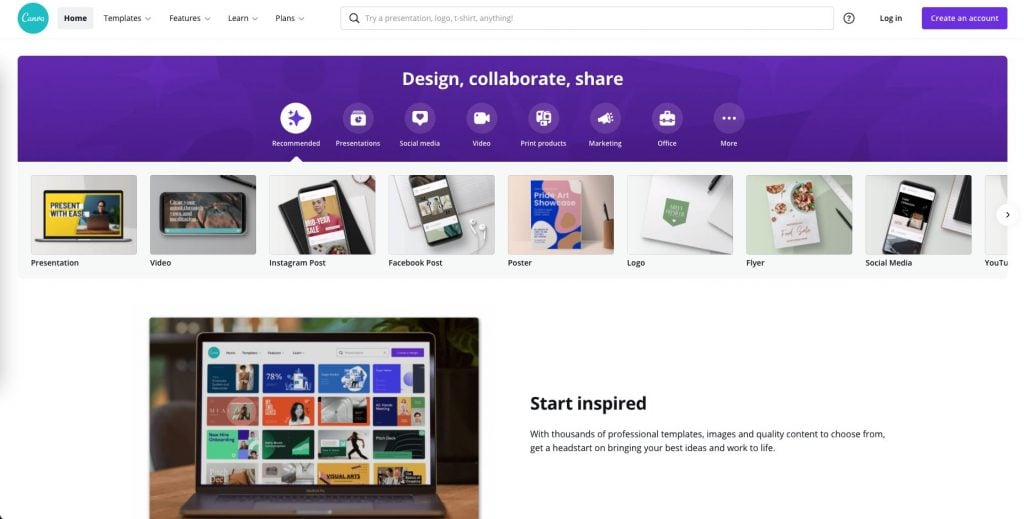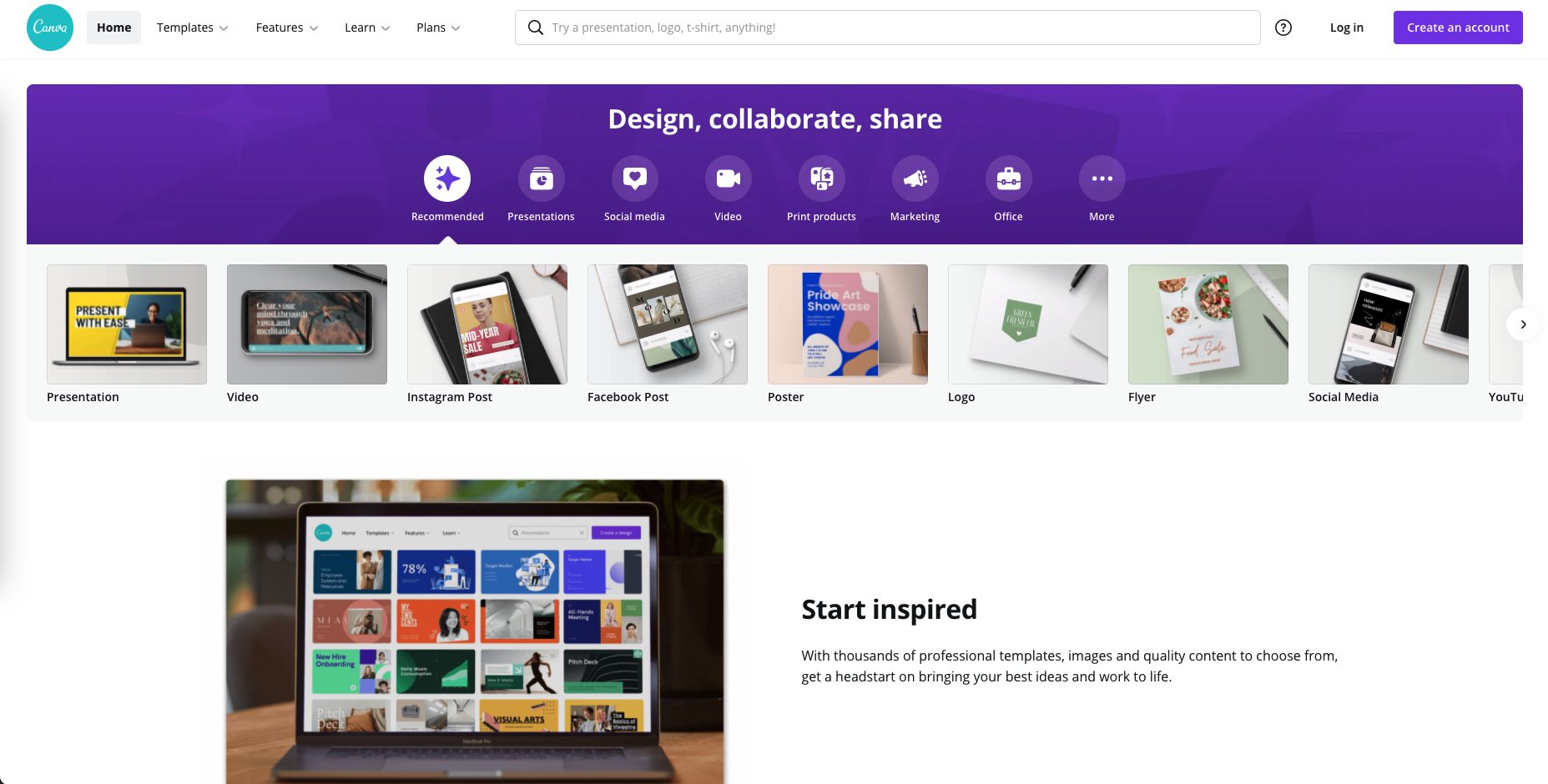 Canva is the quintessential social media marketing design tool. Its intuitive look and feels make it easy to use, and you can create social posts for Facebook, Instagram, Twitter, LinkedIn, Pins for Pinterest and even filters for Snapchat. Canva also offers animated social media post content and the ability to upload, edit and create your own videos.
Price: Free with premium content for purchase.
---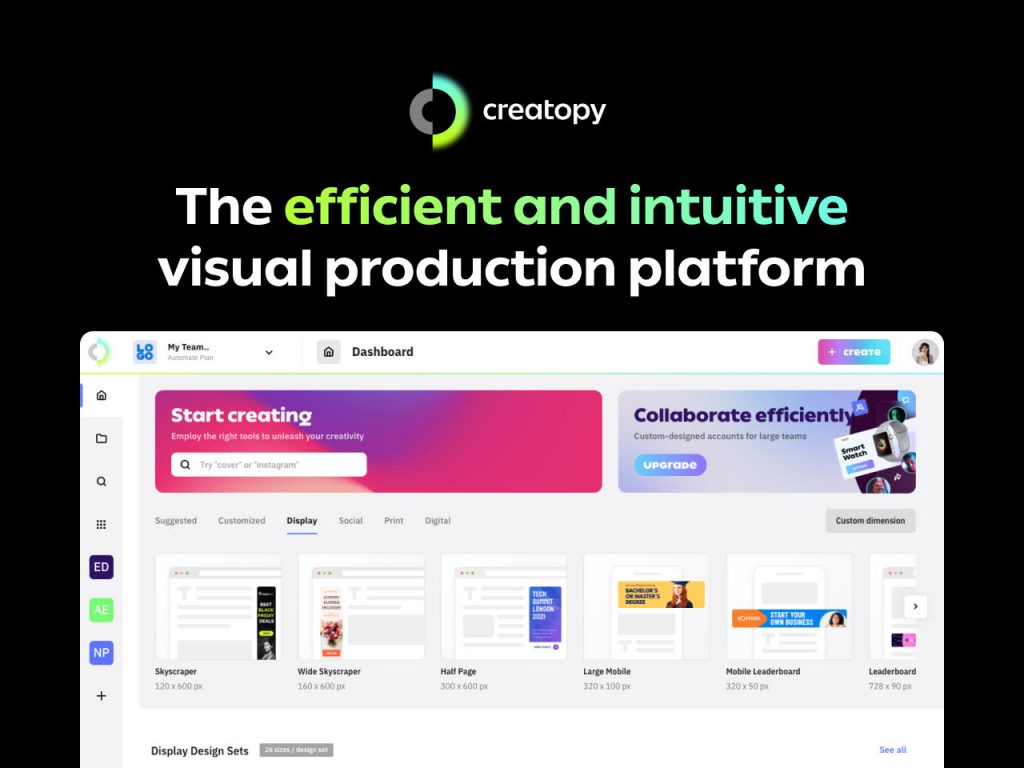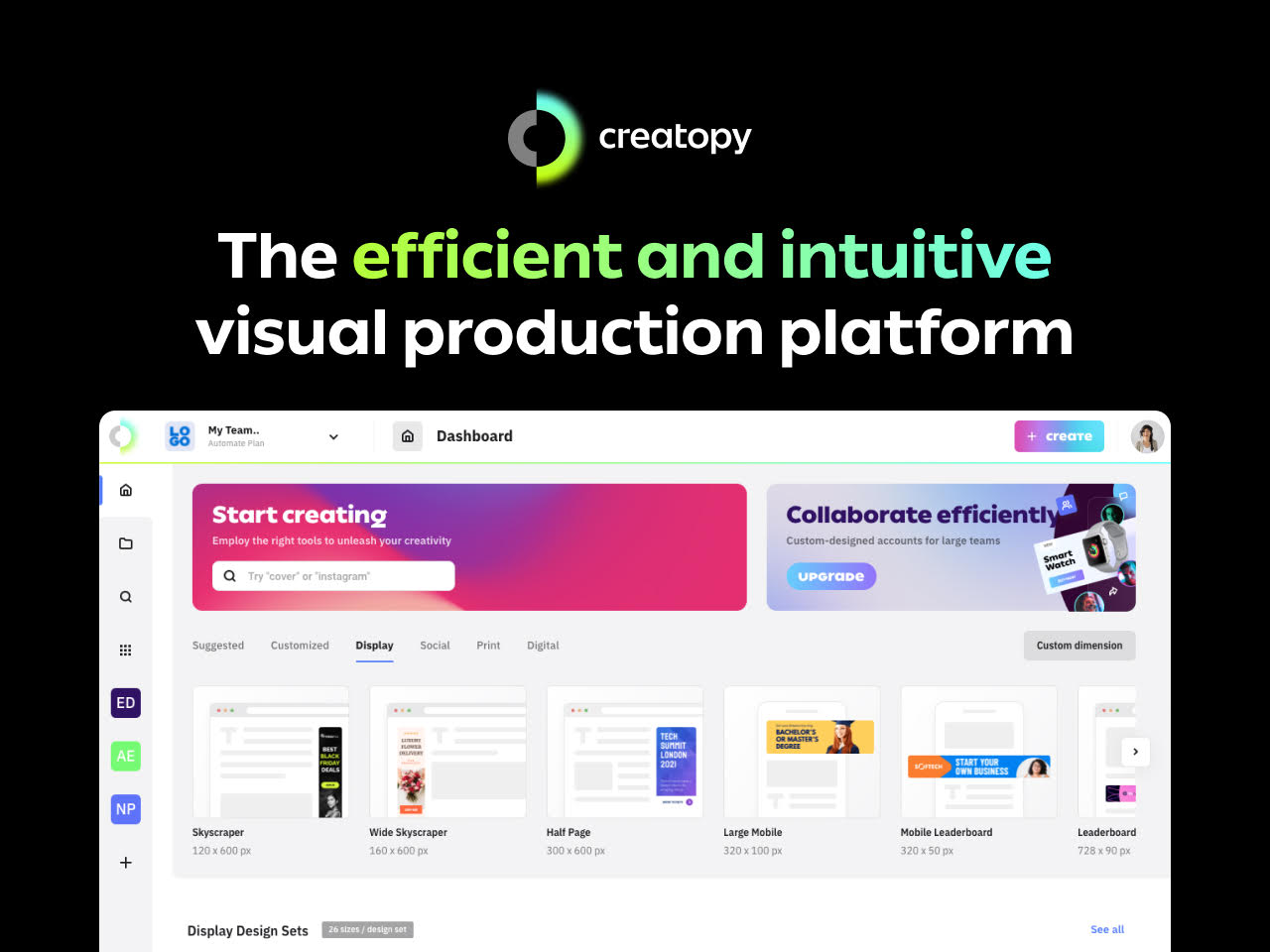 Looking for an alternative to Canva? Try Creatopy. Like Canva, you're able to design beautiful social media graphics, ads and animated posts. Creatopy also offers an easy but powerful drag & drop video editor that helps you turn your ideas into engaging YouTube videos, Instagram Stories, video ads or video slideshows.
Price: Free with premium content for purchase.
---
8. Crello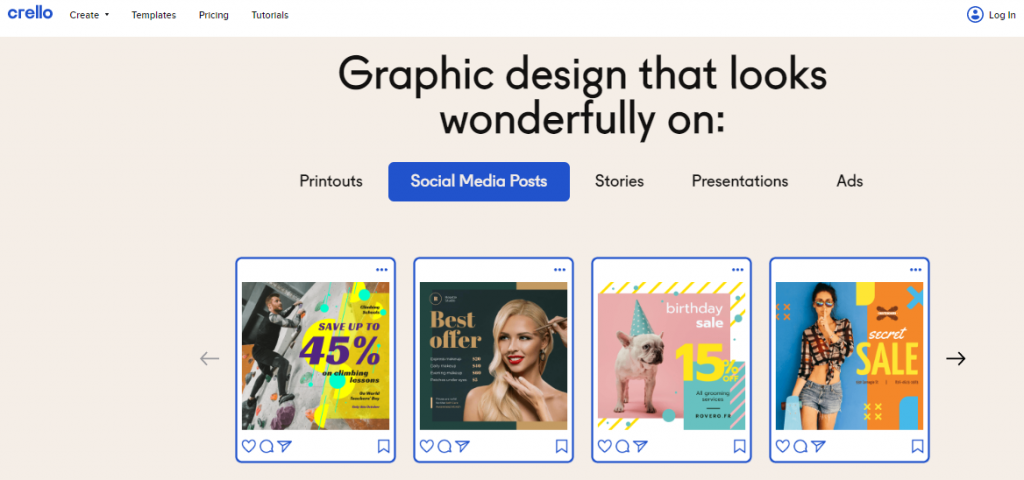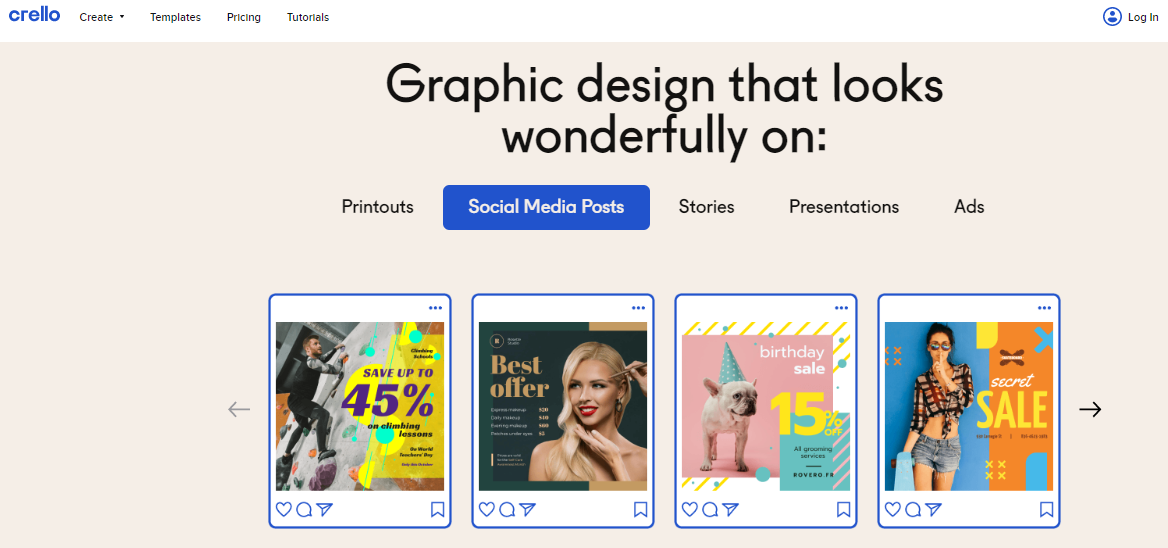 Crello is another powerful graphic design tool. Like Canva it's easy to use and makes it possible to scale content production faster. It also includes tons of free and premium design elements, stock photography and content. Agencies can also produce animated content, social posts for any platform as well as stories and ads.
Price: Free; Pro: $7.99/mo
---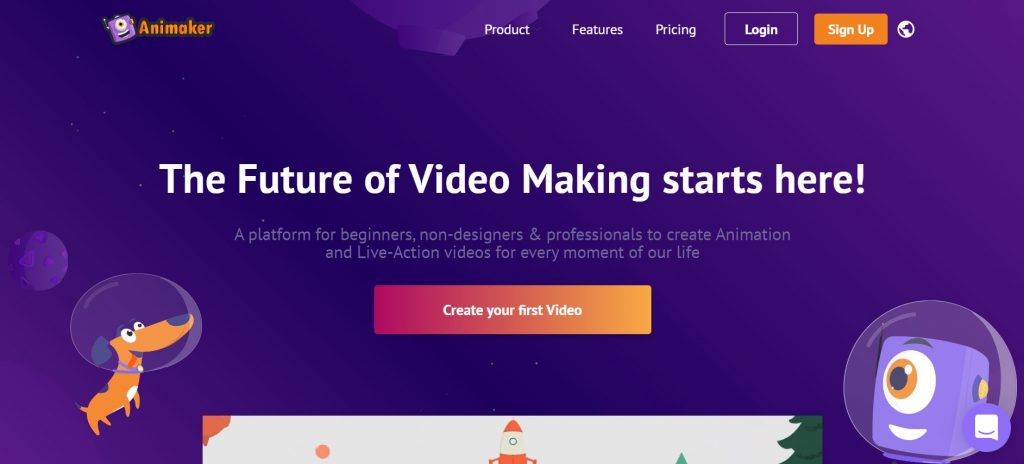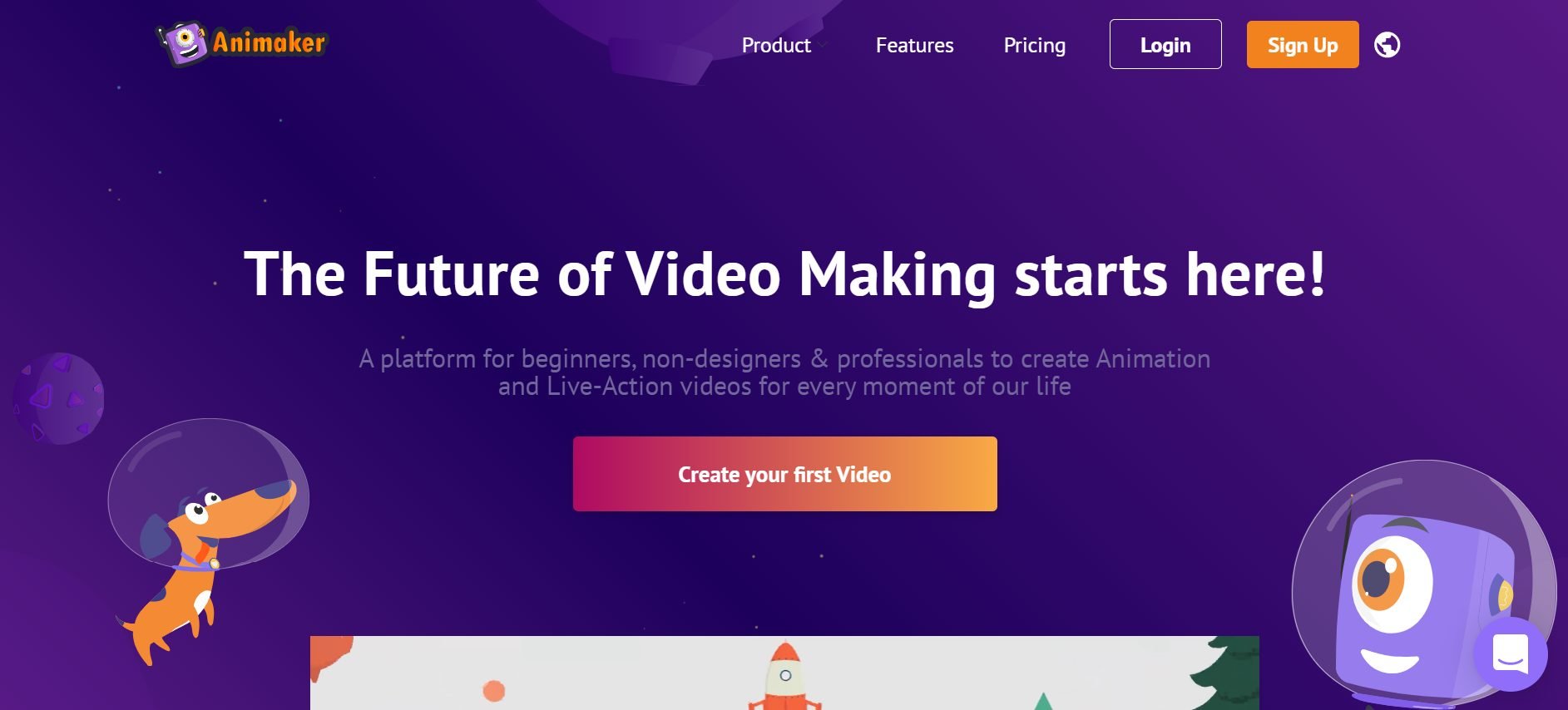 Did you know that Facebook and Twitter get a combined 10 billion video views each day? That's ample proof that video is blowing up and you need to jump on this trend. What's more, you don't need to break the bank or have advanced skills to produce animated content for social media. Animaker is a cloud-based drag-and-drop animation video maker. It's easy to use and comes with all the elements you need to create great videos to share on social media.
Here's what you'll have access to:
10,000+ graphics options

100 scene backgrounds

200+ music tracks and sound effects

1 billion+ character options

100+ million stock and graphics elements
Price: Currently free in Beta mode
---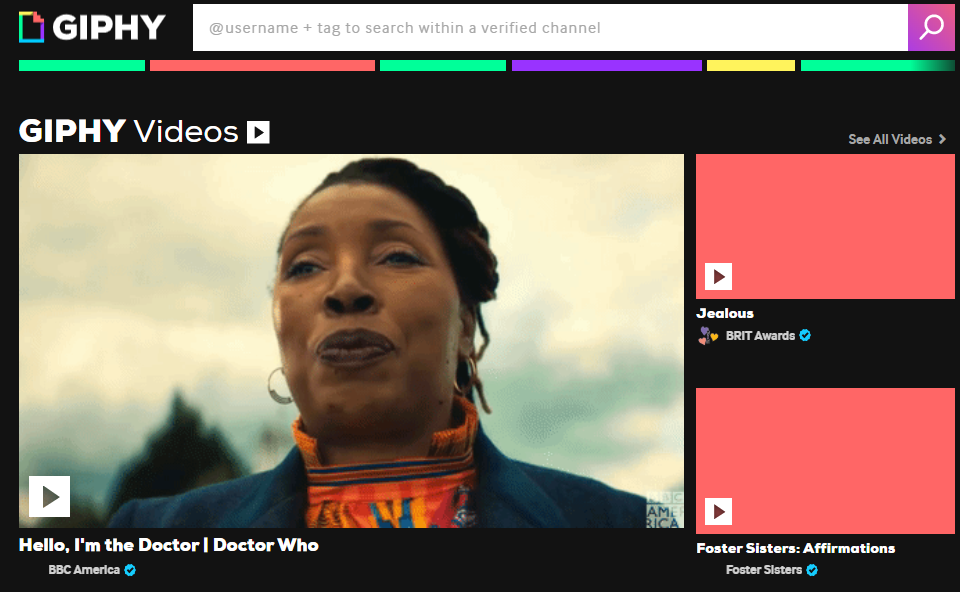 Believe it or not, Giphy has 500 million daily active users who send over 7 billion GIFs each day. That's more than enough motivation for your agency to start using GIFs to grab attention on social media. Giphy is packed with tons of content which categorized so it's easy to find. You can search through animal, actions, Anime, cartoons, food and drink, emotion, entertainment, gaming, holiday, greeting, reactions and sports. Giphy also offers memes and video (currently only available to artists and bands).
Price: Free
---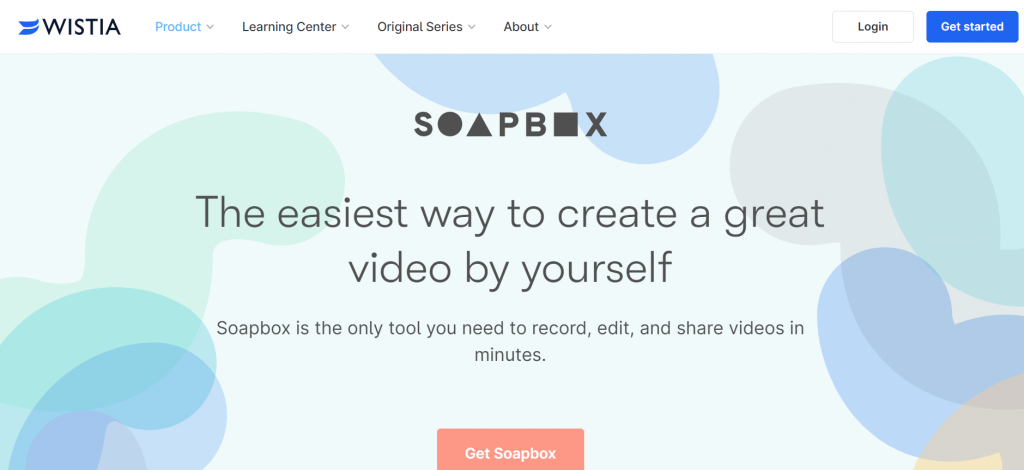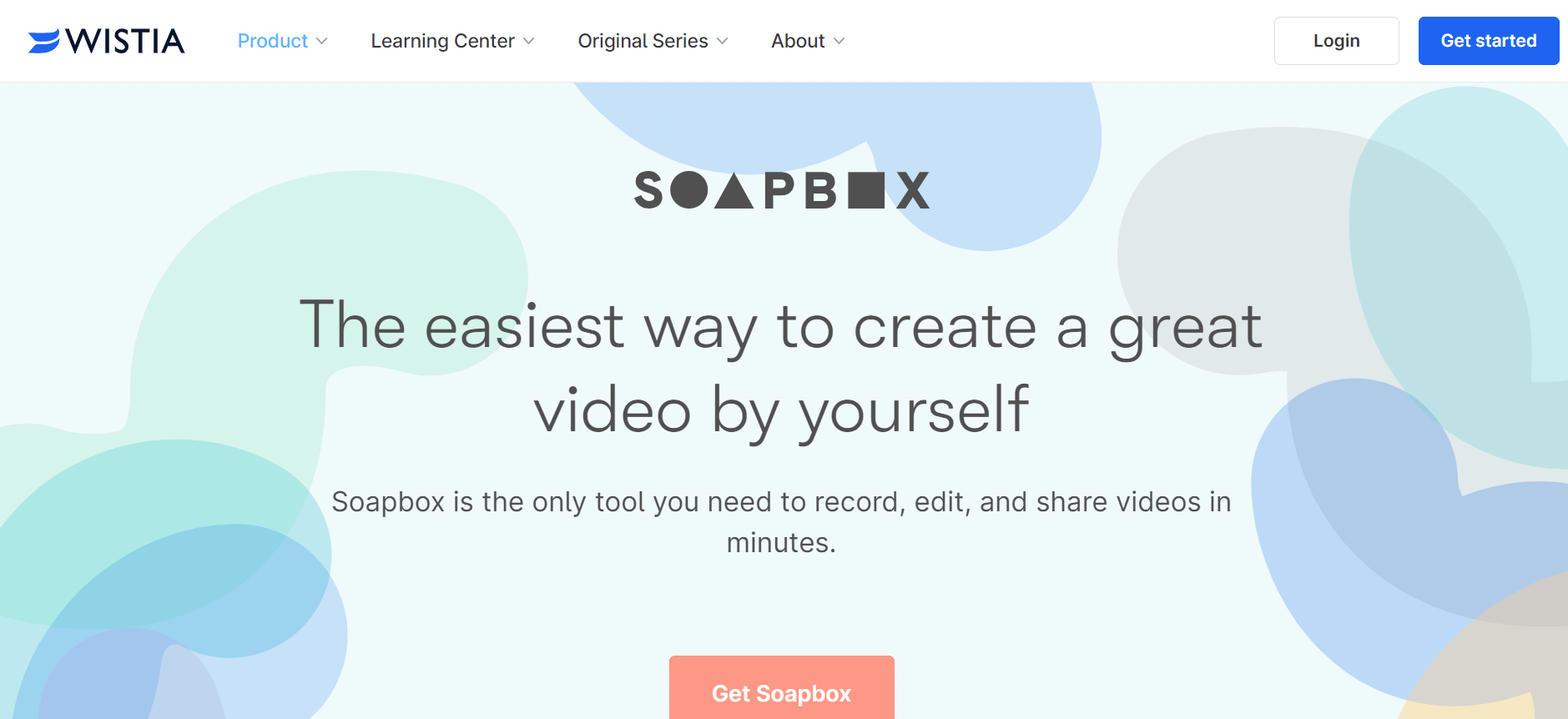 Ever wanted to create a quick video that looked professional without all the effort? Soapbox was designed to make video makers at all levels look good. It provides all the features you need to record, edit, annotate and produce great videos fast. Soapbox also allows you to create thumbnails (a must-have for social media posts), calls to action, access analytics on your video performance and get alerts with your video is watched.
Price: Free; Solo: $300/year; Team: Contact for pricing
---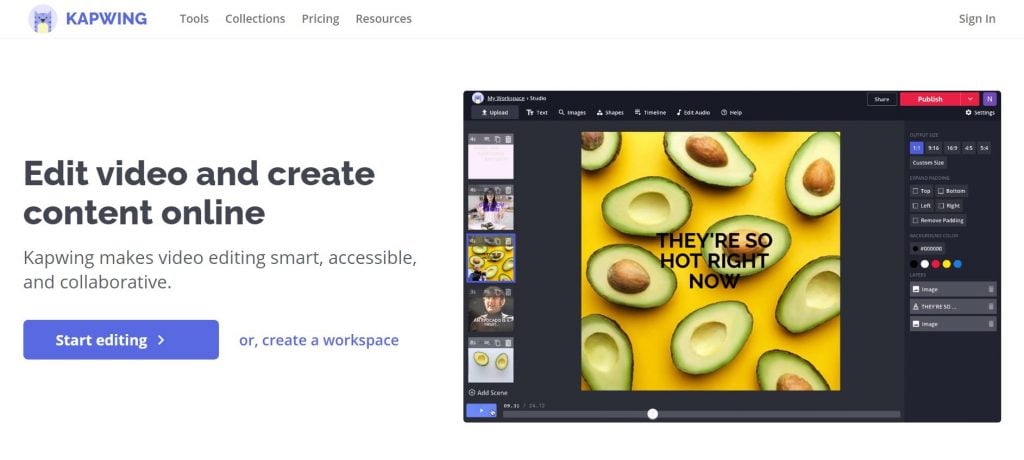 Love or hate them, memes are an internet mainstay. And while you could build your own in almost any graphics tool, Kawping simplifies the process to save you loads of time. It's filled with tons of free online images, videos, GIFs and templates you can quickly get started with.
Price: Free
---
Content Curation Tools
Keeping client feeds filled with interesting and relevant content can be tough. You have to keep an eye out for what content is trending and important in your clients' industry and ensure that it's good enough to meet the appetites for their audiences. Feedly is likely one of the quickest and easiest ways to source great content. But that's not what makes it special. Feedly uses AI that learns about your content preferences.
As it finds more content based on your keyword choices, it learns which content you like more as you favourite the best material. Over time, Feedly starts to present you with more of the best content available from the web. Feedly also comes with helpful integrations. You can share to LinkedIn, Buffer, use IFTT, Zapier and publish content to Hootsuite.
Price: Pro: $6/mo; Pro+: 8.75/mo; Business: $18/mo per user
---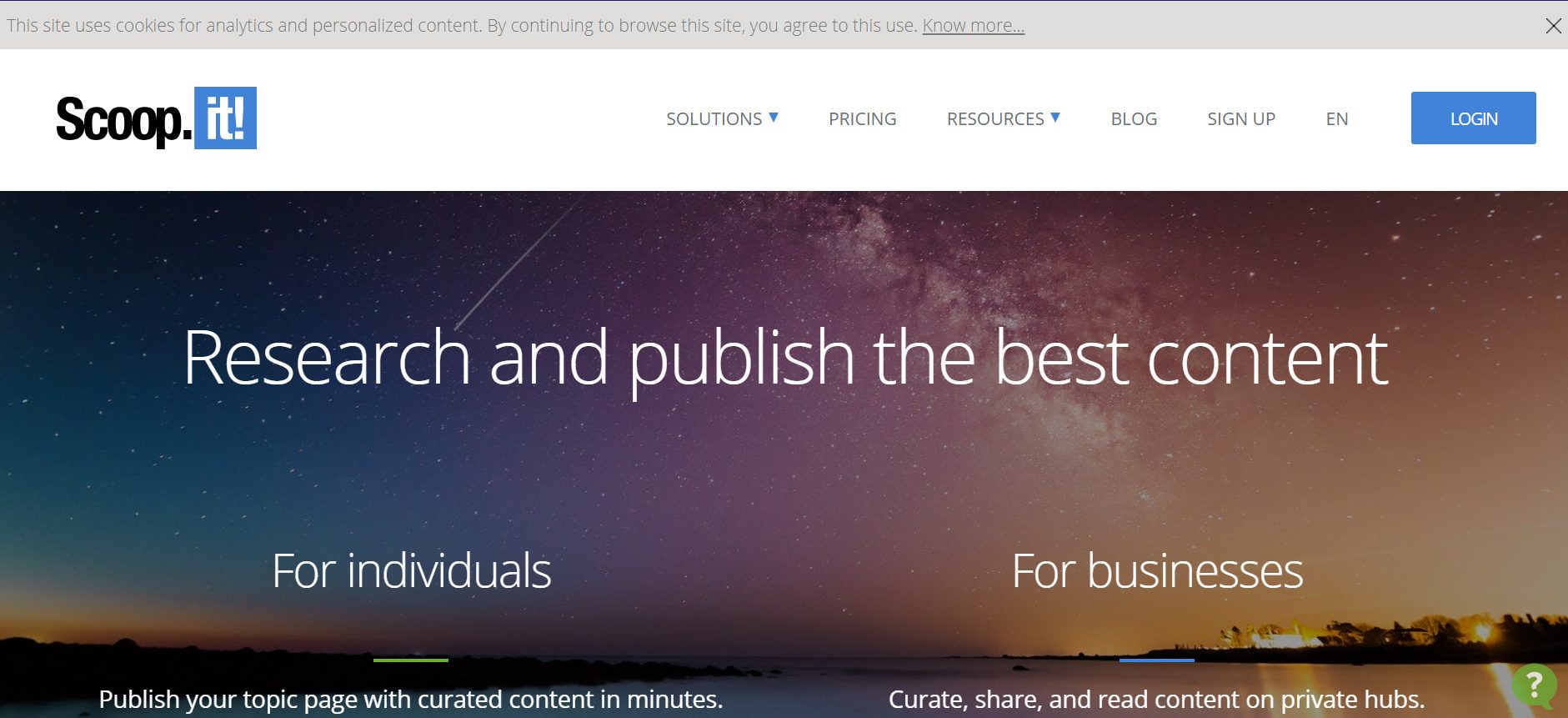 Scoop.it!, like Feedly, is another great choice for content curation. It can be used to collect and share content with your internal team and social feeds. Scoop.it! also offers a helpful browser extension to "scoop" any links you come across while surfing the web and smart integrations. You can publish content across one or multiple WordPress blogs, generate customized newsletter for Mailchimp or any emailing solutions, send topic pages as email newsletters, use content calendar and scheduling, and more.
Price: Free; Pro: $14.99/mo; Plus: $67/mo; Enterprise: Contact for pricing
---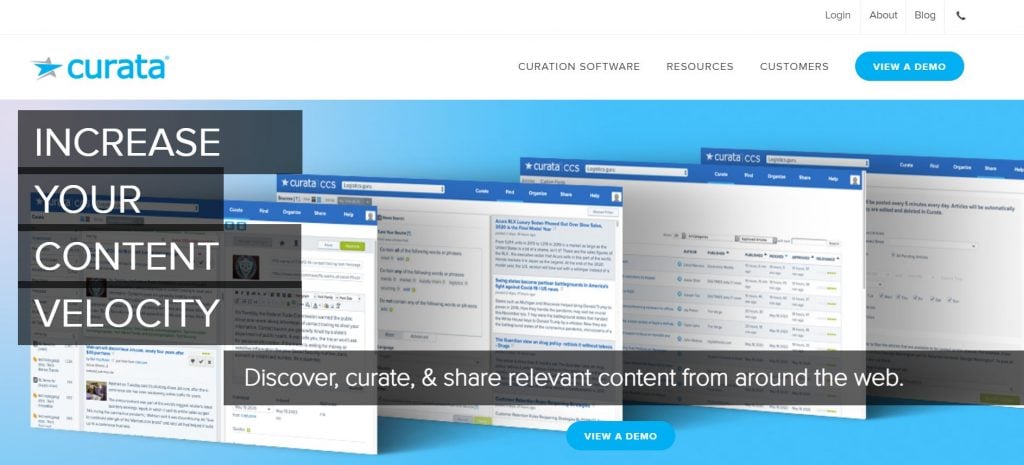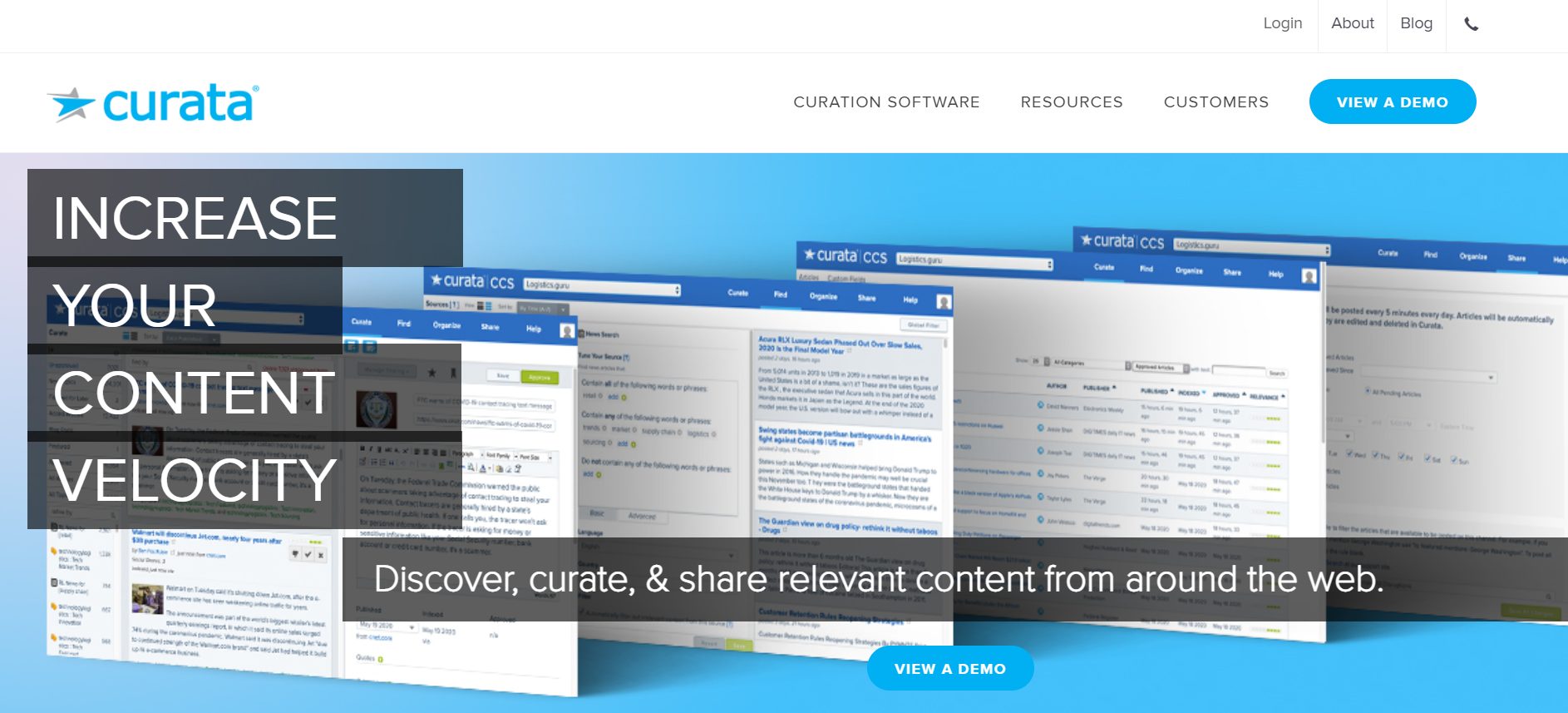 Curata has been around for just over a decade. Curata uses machine learning to establish a preference for content, based on content you've previously selected. What also makes Curata special is its dashboard. It allows you to collect content and incorporate a summary in your client's brand voice, embed images, and share content via social media. You can also automatically post content when you're absent, and define schedules, templates and content publishing rules. While Curata is not built for agencies, it's a powerful tool and is worth further investigation.
Price: Contact for pricing
---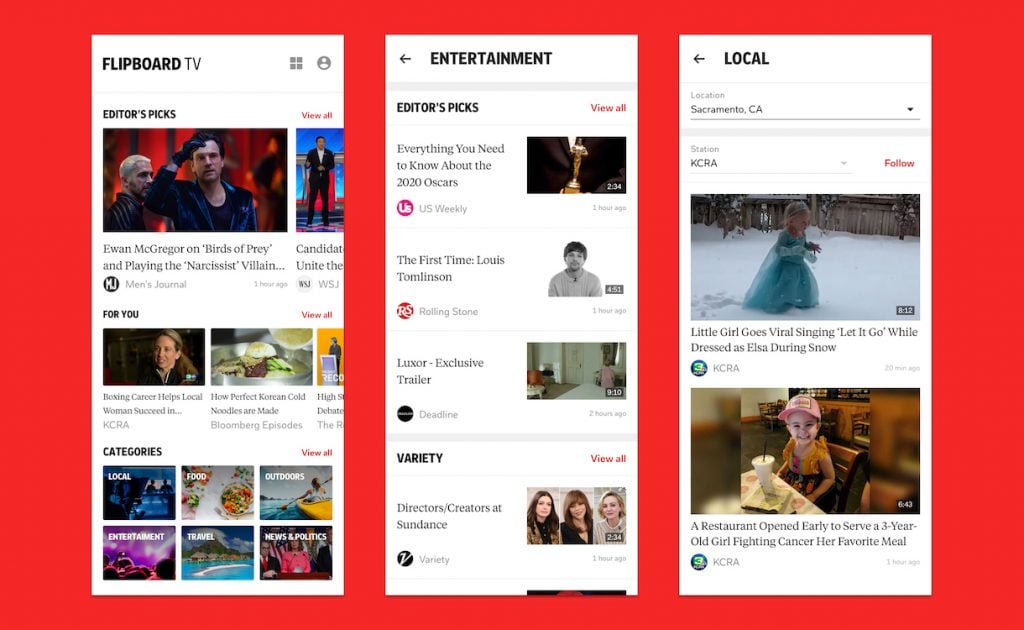 Flipboard offers a unique approach to content curation. While it doesn't allow for integrations with social media platforms, it provides deep insights into how your audiences consume various content across a variety of topics. While this seems like less than what other tools offer, and it could very well be perceived as such, this level of insight allows you to see connections between data and news, and how you can use both to create interesting narratives and social content for your clients' feeds.
Pricing: Free
---
Social Media Management Tools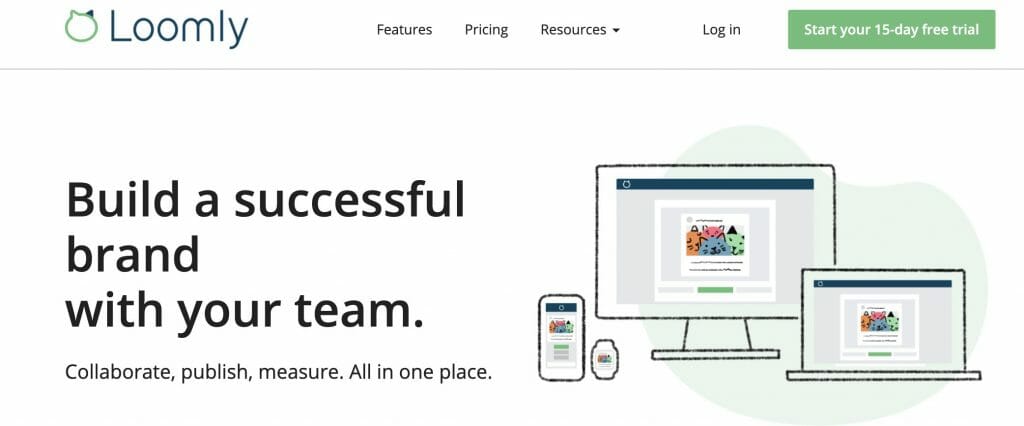 Social media marketing and management platforms save tons of time. You're able to batch tasks to deliver campaigns more efficiently. While there isn't any shortage of helpful social media marketing software available today, Loomly is one that shines out from the rest and is packed with tons of great features.
You can create a collection of various social media content calendars, have access to a media library to store assets for future use, the ability to work with collaborators while setting permissions (perfect for working with freelancers and external team members and collaboration with clients) and create workflows that eliminate time-wastage and streamline productivity.
Price: 15-day from trial (no credit card required); Agency Plan: Contact for pricing
---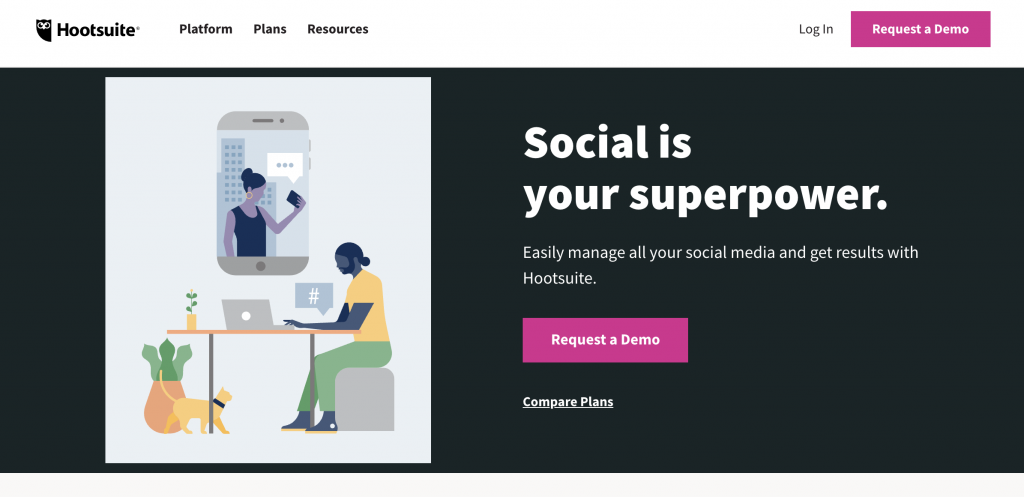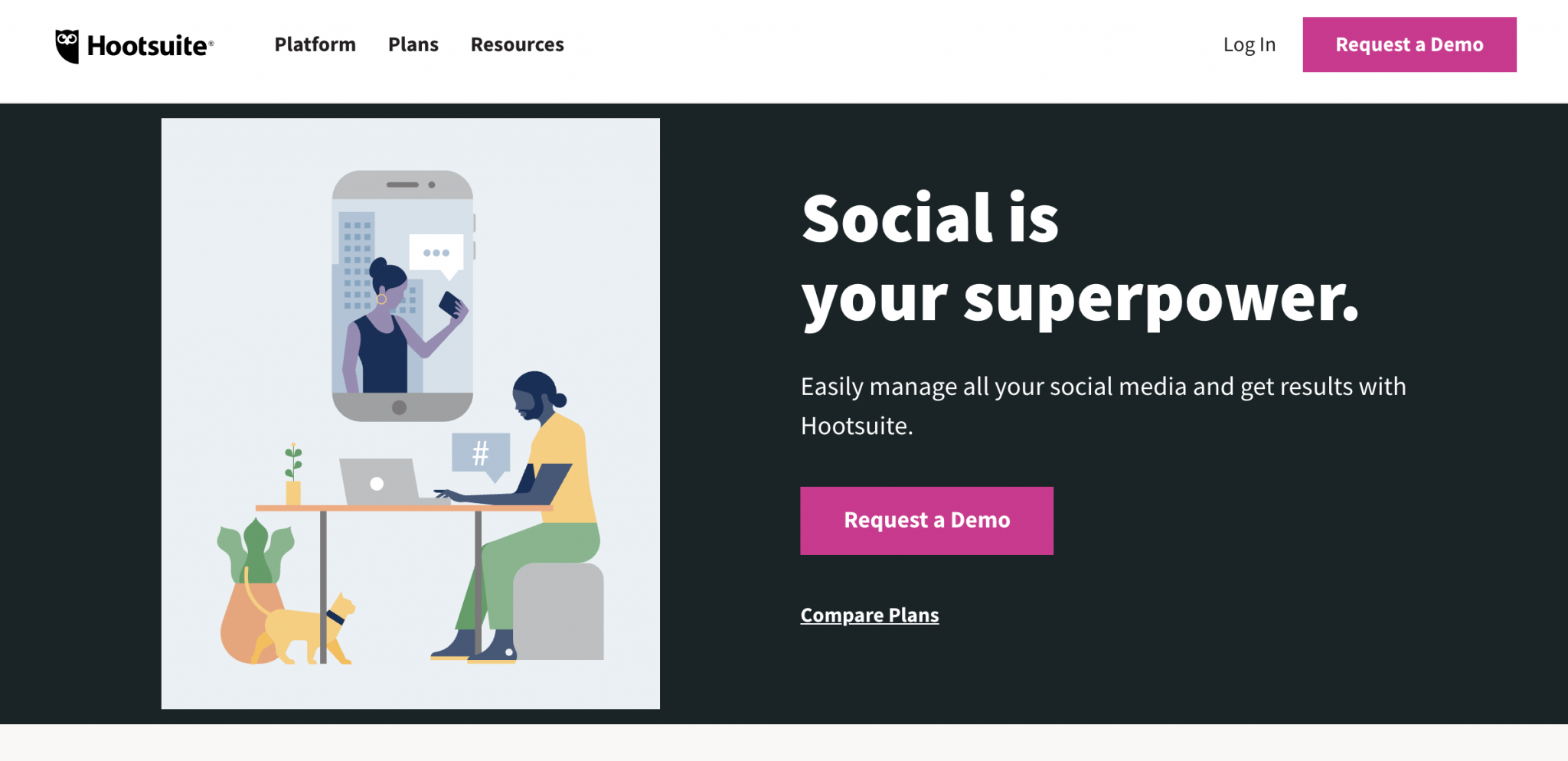 Hootsuite is one of the titans on our tools list. They've managed to create a solution that brands across the globe love and they offer great support. If you're looking for an alternative and haven't tried Hootsuite yet, here are some of our favourite features that may just sway your decision:
Content curation

allows you to pull the best content from social media into a feed using hashtags, keywords or location.

Content library

to store assets for future use. This includes video, GIFs, images and pre-approved social media posts for your team.

Analytics

that enable you to track how effective your campaigns and content are. You're also able to generate beautiful reports for further analysis.

Monitor conversations

that take place across all of your social media accounts using hashtags, keywords or location.

Set custom permission levels

for team members to protect the integrity of client brands and content.

One Dashboard

. Access all your client social media activities through one dashboard.
Price: Free 30-day trial; Agency Plan: Contact for pricing
---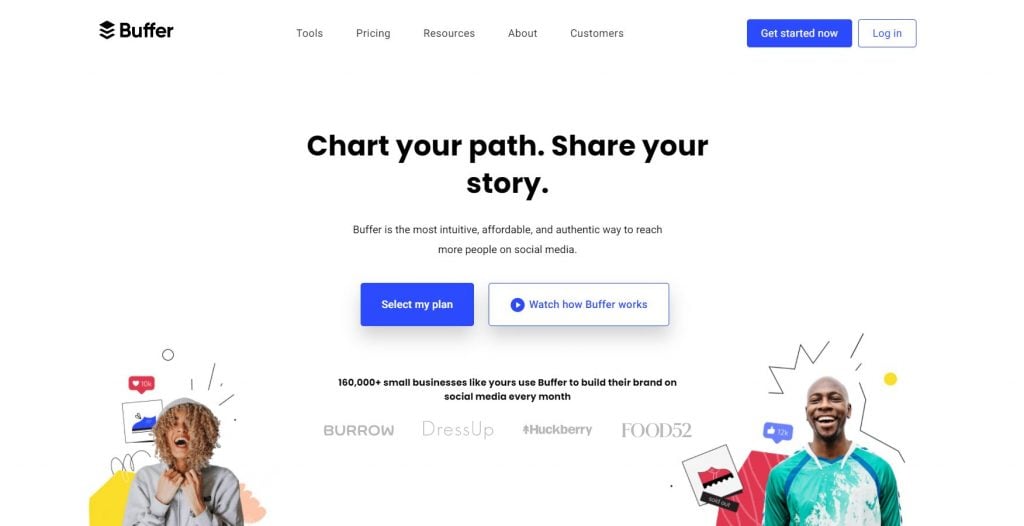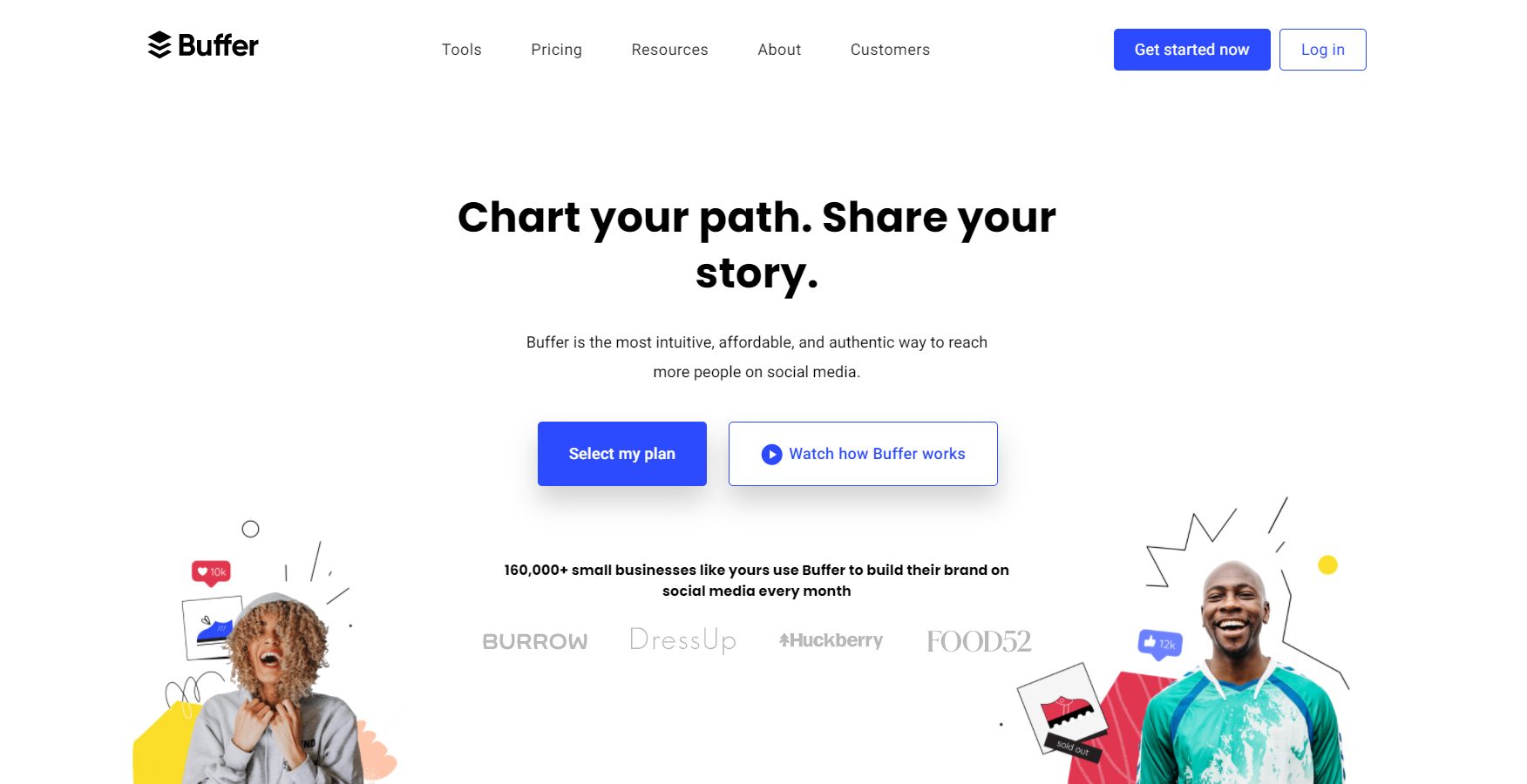 Buffer entered a competitive market and did so with a compelling solution. They've made social media marketing and management, a complex undertaking, seem simple. While Buffer offers a host of features that we could dig into, here are a few that we think make them a great choice:
Republish your best content for each platform

. If you've been in the social media marketing and management world for even a short while, you know that each platform has its own post criteria, such as character and image dimension restrictions. Buffer allows you to craft unique posts for each platform, making your client content (and brand) look professional.

Analyse content performance

. Using Buffer's reports and recommendations, you can track and measure brand reach, engagement and sales. You can also get anything from aggregated metrics to demographics on audiences to help you produce more impactful content.

Engage audiences in one place

. The idea of one inbox for all social media messages from your audience sounds logical, but in action, it's gold. No more switching between native apps or trying to keep track of what's been seen to. It's all in one place.
Price: Free; Pro: $15/mo; Premium: $65/mo; Business: $99/mo
---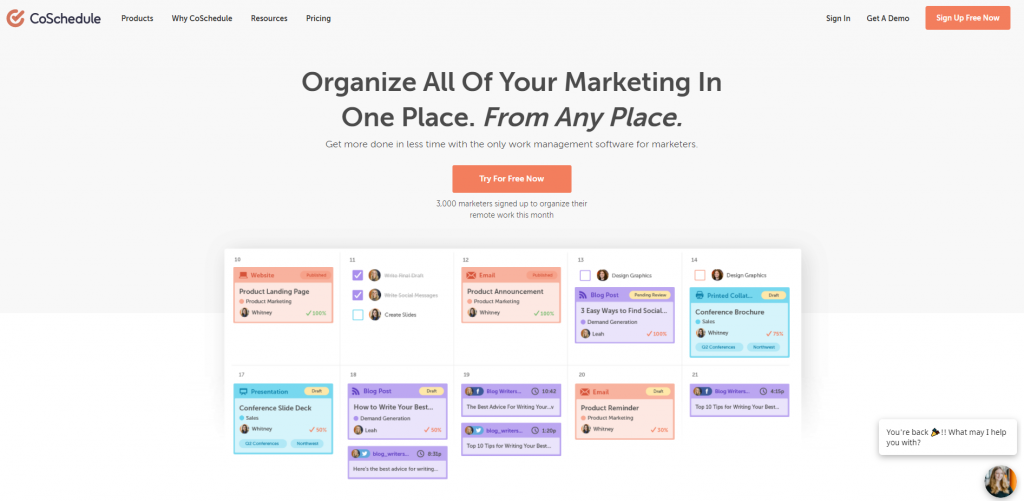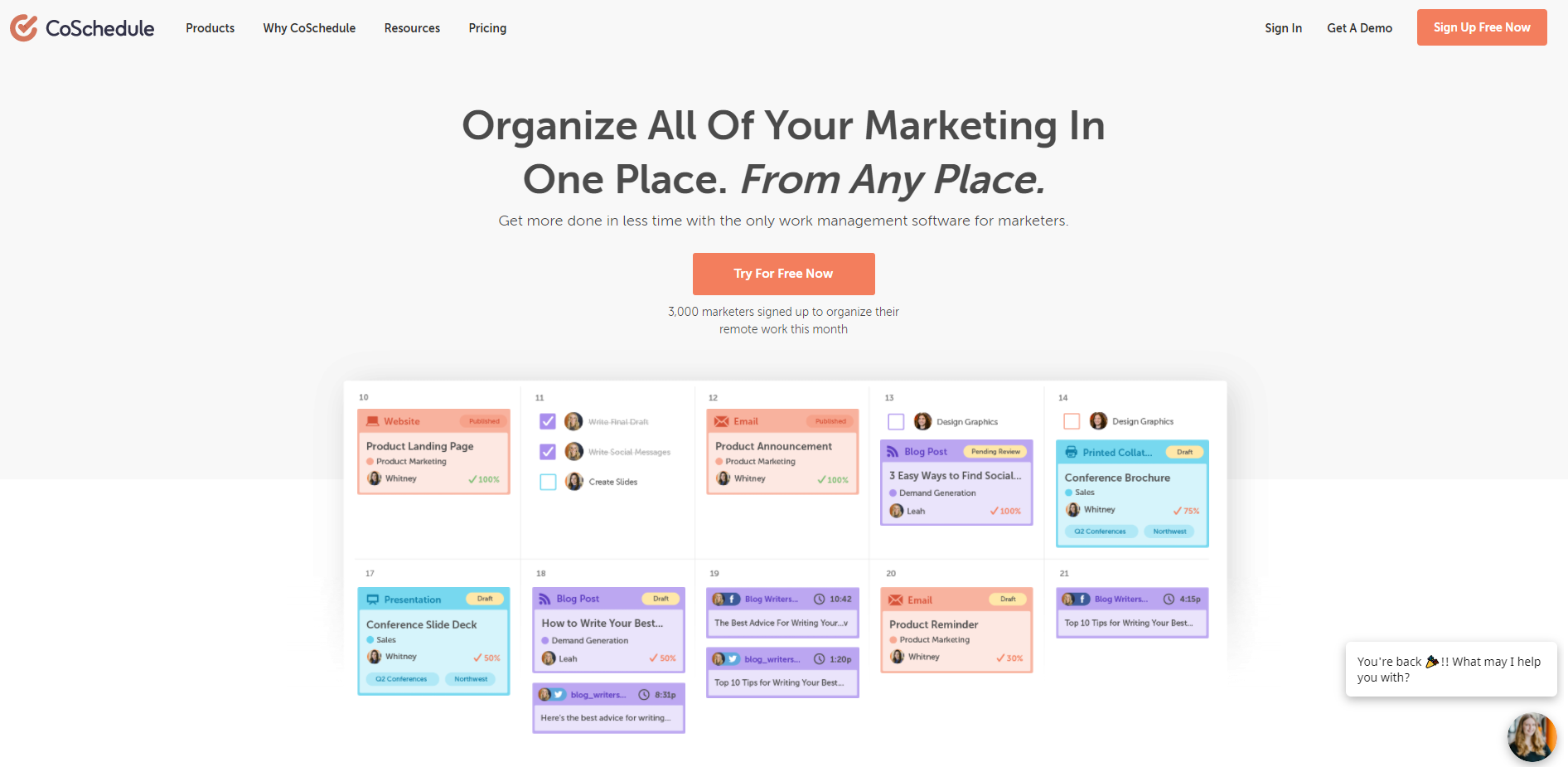 CoSchedule's done something few brands have been able to do. They've created one of the most robust content marketing solutions available on the market. Beyond being a powerful social media marketing tool, it's also capable of managing your assets, setting up workflows and integrating email and your blog to make content marketing manageable.
While we love everything about CoSchedule, here are a few features that separate it from the rest:
Group multiple projects and campaigns

. It's common to run a series of social campaigns at once and also need to track them. CoSchedule allows you to group related projects and campaigns, making them easier to track.

Re-Queue your best content

. Evergreen content is highly effective. It helps drive traffic to client sites and generate the kind of traction that helps brands grow. CoSchedule reposts your best content, helping you drive better results without lifting a finger.

Social Message Optimizer

. Crafting the perfect social media message can be a little tough, especially if you have multiple to produce. CoSchedule's Social Message Optimizer grades your posts according to your message type, the number of characters used, whether you've included a hashtag and emojis, and the sentiment associated with your message.
Price: Growth: Free 14-day trial Agency Plan: Contact for pricing
---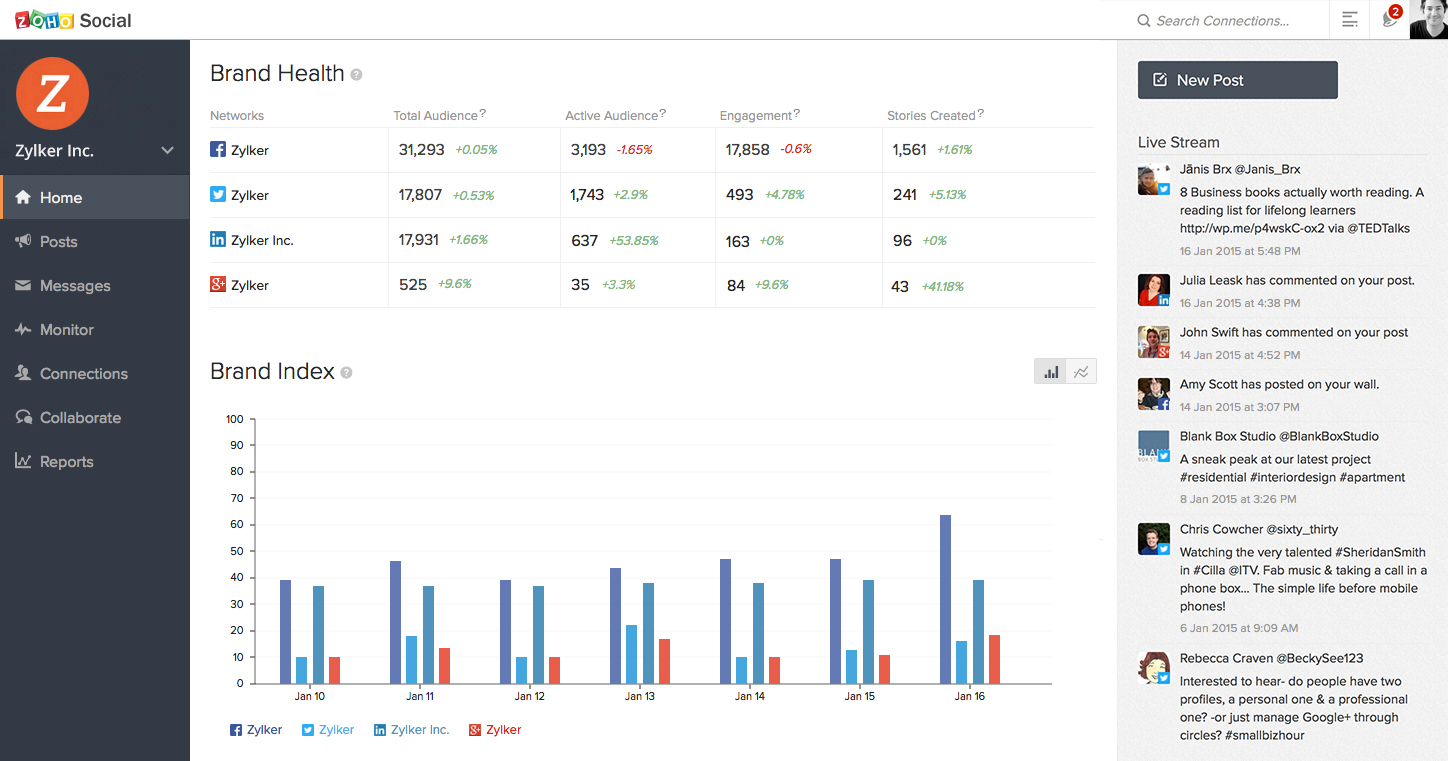 Zoho Social is one of the many powerful tools from Zoho's business apps suite. It's built for agencies and includes all the features you need. You can monitor social media, publish content (along with recommended times), measure analytics in real-time, access a clean content calendar that shows all your content, and collaborate with your clients through a white-labelled instance of Zoho Social.
Price: Agency Plus: $300/mo billed annually / $400/mo billed monthly.
---
Conclusion
Finding the best social media agency tools isn't always easy. It's a growing marketing with many providers making big promises. In our experience, the best solutions bring something unique to the table. Whether that's a new way to leverage AI or machine learning, or a feature that seems almost logical but hasn't found its way to market sooner. As with all software investments, consider how your new tool will integrate with the rest of your ecosystem and also how easy it would be to trade it in for something else should you need to.