Need a little help with your makeup skills? Or maybe you're looking for a beauty influencer to promote your product? Either way, we've got you covered with this list of the 30 top beauty influencers right now. The beauty influencers we showcase on this list come from all different backgrounds — makeup artists, skincare gurus, beauty lovers — but they all have one thing in common: they're the beauty influencers to turn to when you're looking for the latest trends, the best products, and education around all things beauty.
---
30 Top Beauty Influencers You Should Follow Right Now:
---
Many brands are turning to beauty influencers to promote their products these days. It's a cheaper alternative to snagging a celebrity to tout the benefits of your products and influencers tend to have much better engagement on the social media platforms they use. Plus, beauty influencers are known for pushing the envelope and bucking conventional beauty norms, blazing a bold new path for the industry.
From nano-influencers to mega-influencers and everything in between, we're going to cover the best and brightest that you can use to boost your beauty brand marketing or just learn how to master the cut crease.
---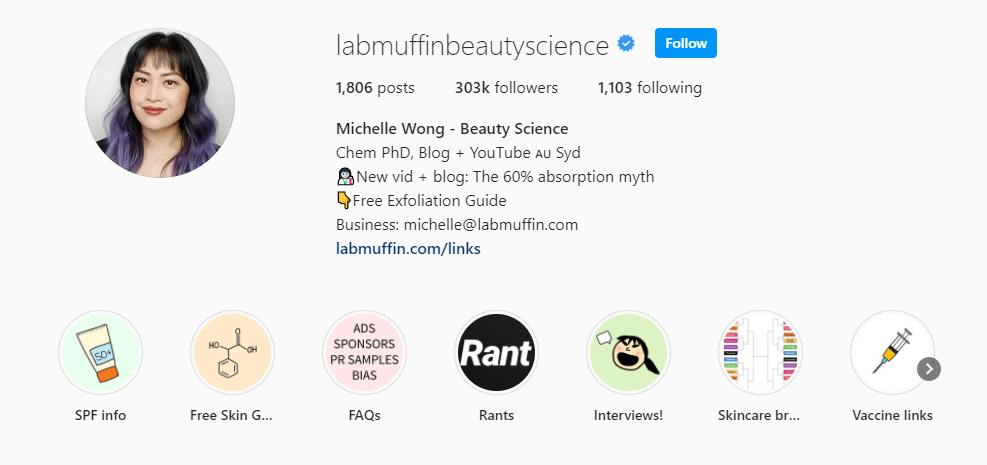 Michelle Wong of @LabMuffinBeautyScience is more than a beauty influencer. She has a Ph.D. in medicinal and supramolecular chemistry! As you can imagine, this sets her up as an authority when it comes to the science behind skincare. In addition to in-depth product reviews and product tutorials, Michelle dives deep into how beauty products work and how our skin reacts to them. If you want to get into the science behind beauty, Michelle Wong is a beauty influencer to follow!
---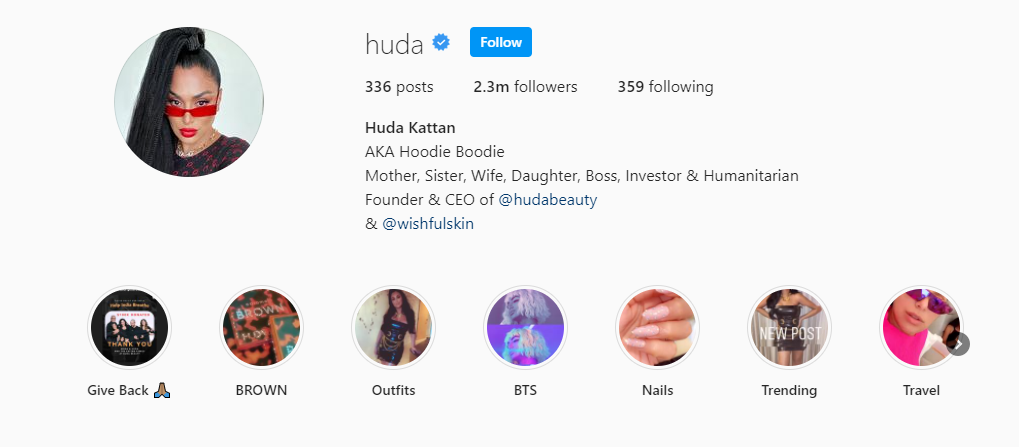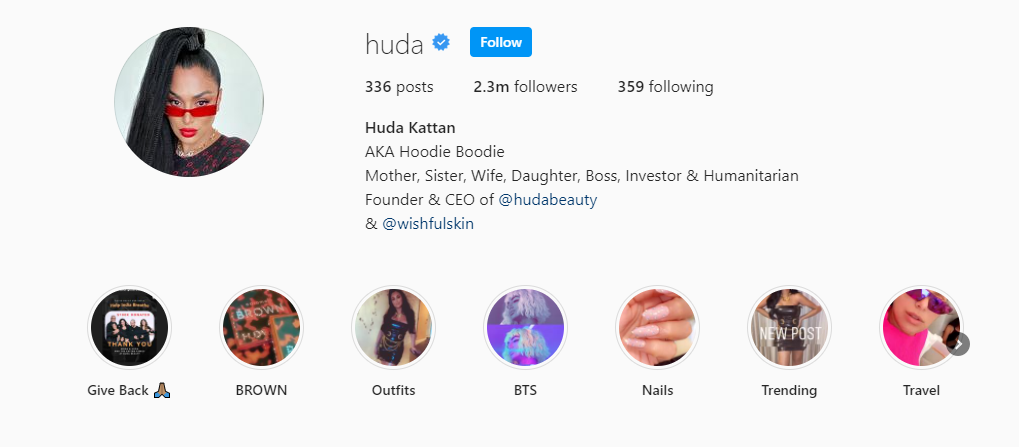 Huda Kattan is a former makeup artist who started her career as a beauty influencer in 2010 as a blogger. She has since launched a line of beauty products under the name Huda Beauty. Huda brings in tens of thousands of dollars for sponsored posts and is incredibly selective about the brands she works with. Makes sense since she has her own beauty line.
---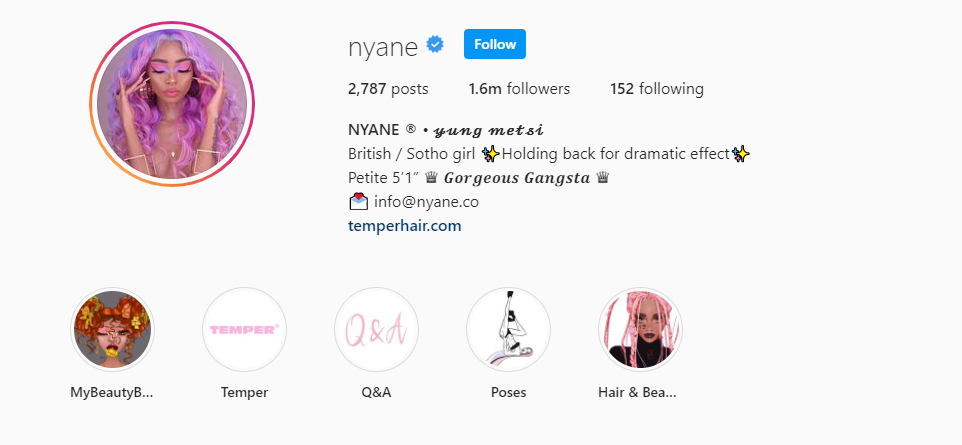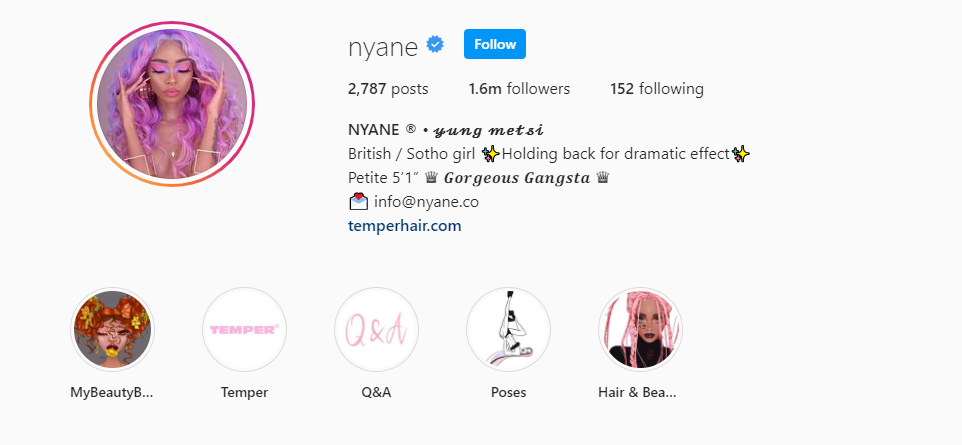 Nyane Lebajoa is a beauty influencer from Lesotho who has spent most of her life in the UK. Her Instagram feed is filled with stunning images covering everything from wigs to fashion to makeup. She currently works with Temper Hair and NYX Cosmetics. From Nyane, you can expect to get high-fashion, professional-grade images with a bit of spice.
---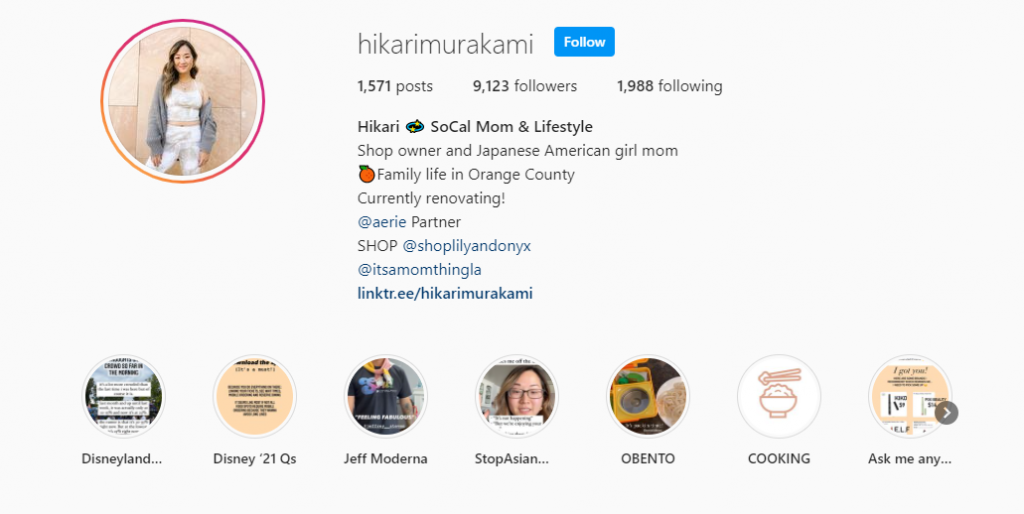 Hikari Murakami is a makeup artist and mom who lives in Southern California. On her Instagram profile, she shares easy-to-do beauty tips, insights into life as a mom, and Japanese recipes. Hikari encourages her followers to focus on emphasizing their natural beauty and keeps them up-to-date about all the latest beauty trends and products.
---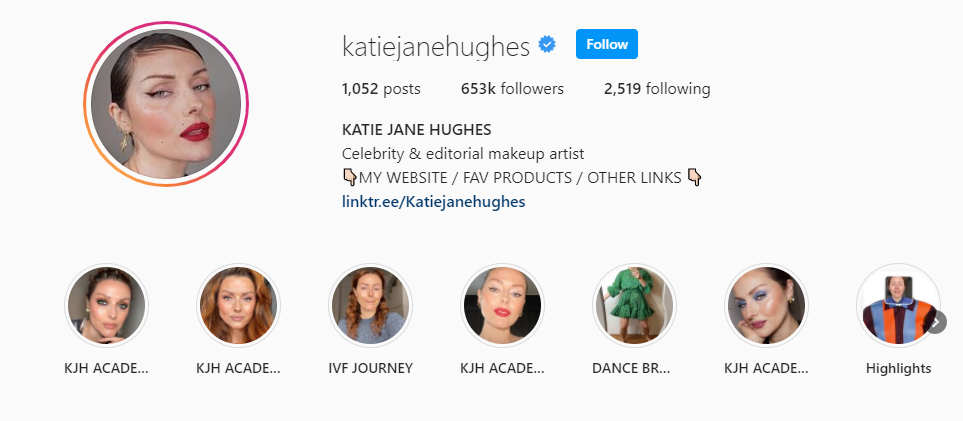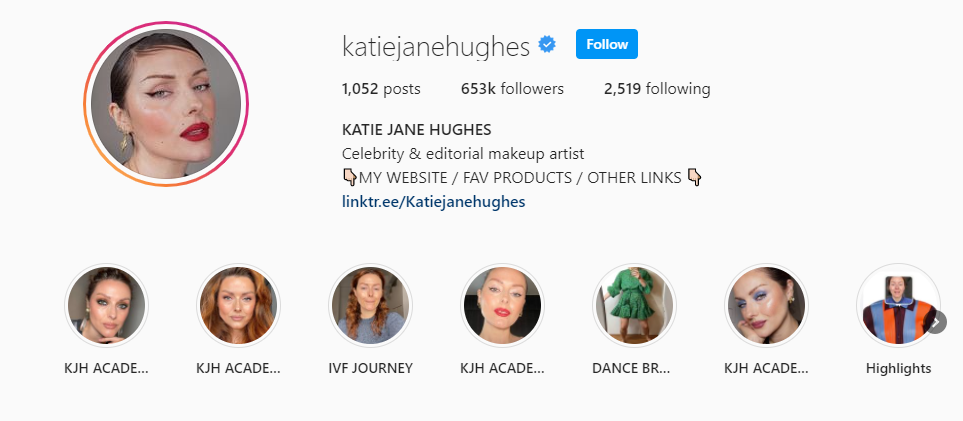 Katie Jane Hughes is a celebrity and editorial makeup artist who uses her platform to teach followers everything from how to get a dewy, newborn baby glow to tips for a work-ready makeup look. She has partnered with brands like Net-a-Porter, Weleda, and Glossier and is known for her bold and vibrant makeup looks. On her Instagram account, you'll find skin care advice and beauty tips.
---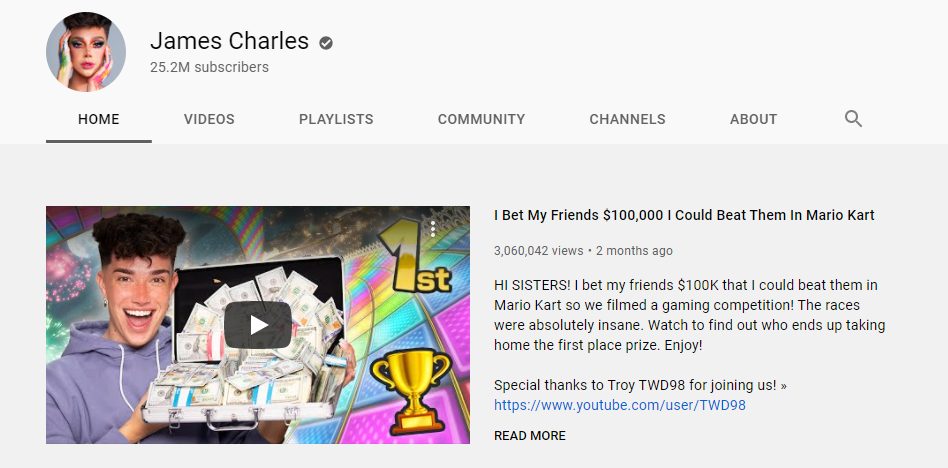 If you're into beauty, you've probably heard of James Charles. In 2016, he became the first male-identifying brand ambassador for CoverGirl. Over the course of his career, he's been mired in controversy. However, he still has an enormous following and has recently (as of April 2021) taken a break from posting on his YouTube channel.
---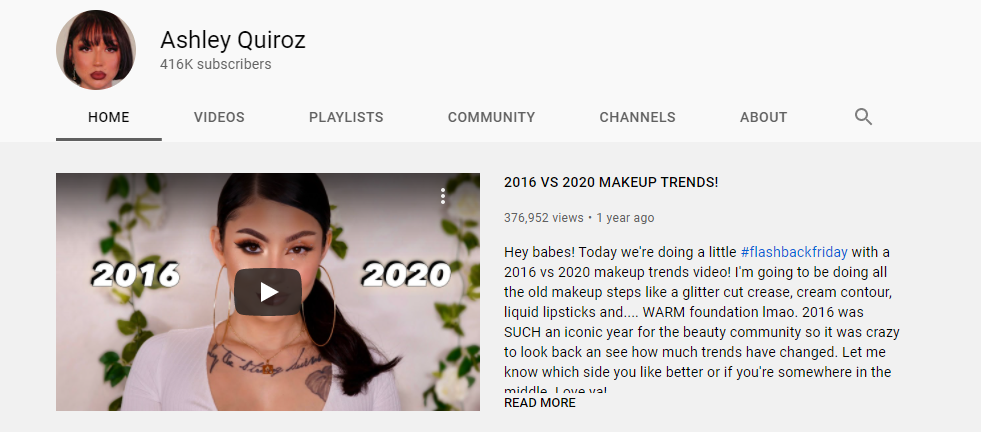 Ashley Quiroz is a talented makeup artist, mother of two, and a beauty influencer you should definitely be following. On her YouTube channel, she does comparisons of makeup trends between now and earlier periods in time, shares her own makeup and skincare routines, and tries out products from top beauty brands.
---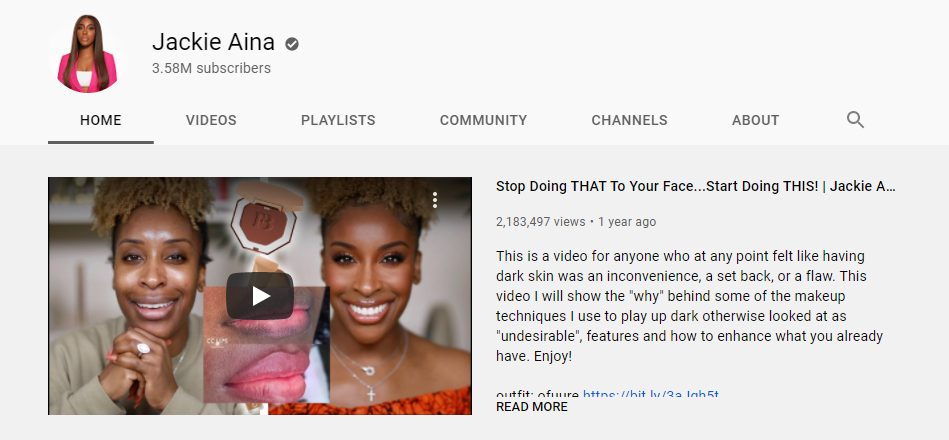 Jackie Aina is a Nigerian-American YouTube influencer in the beauty realm. Her videos are incredibly engaging and she shares honest reviews about the industry's top products. In addition to beauty content, you'll find her self-care advice and mentions of her self-care brand Forvr Mood. Jackie is a strong advocate for the visibility of people of color in the cosmetic industry.
---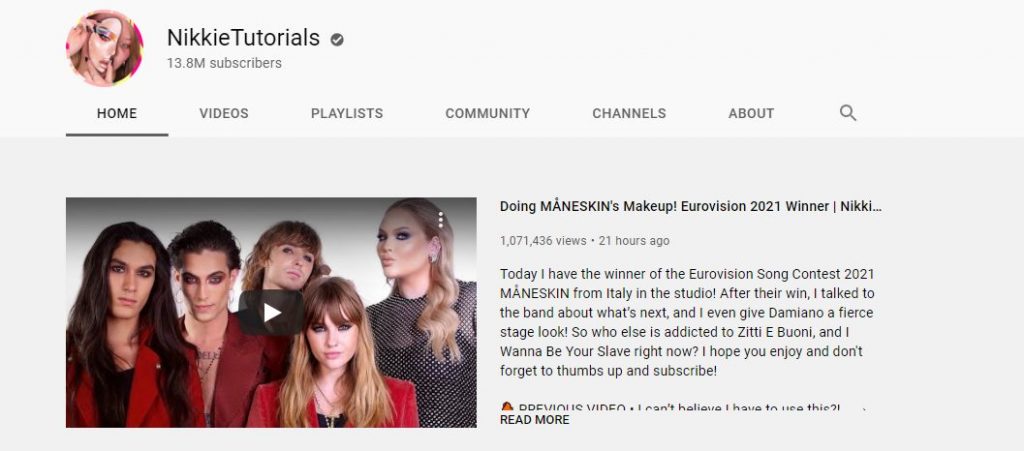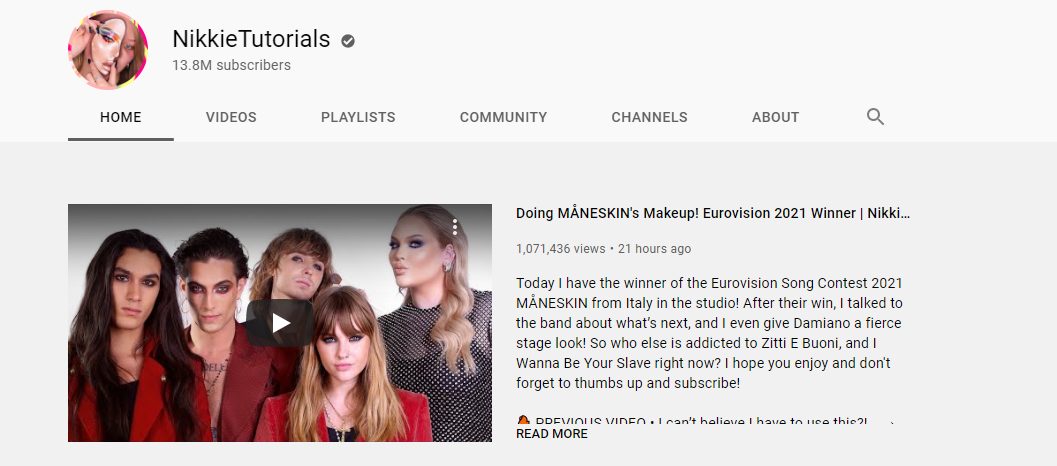 Nikkie De Jager is a transgender woman with a famous YouTube makeup tutorial channel. Her personal brand is all about empowerment, breaking free of social norms, and being true to yourself. Her skills as a makeup artist are off the charts — she regularly shares stunning costume makeup looks as well as beautiful surprises like her butterfly eye makeup look. If you're looking for a way to set your brand apart from the other beauty brands out there, having Nikkie as a brand ambassador would do it.
---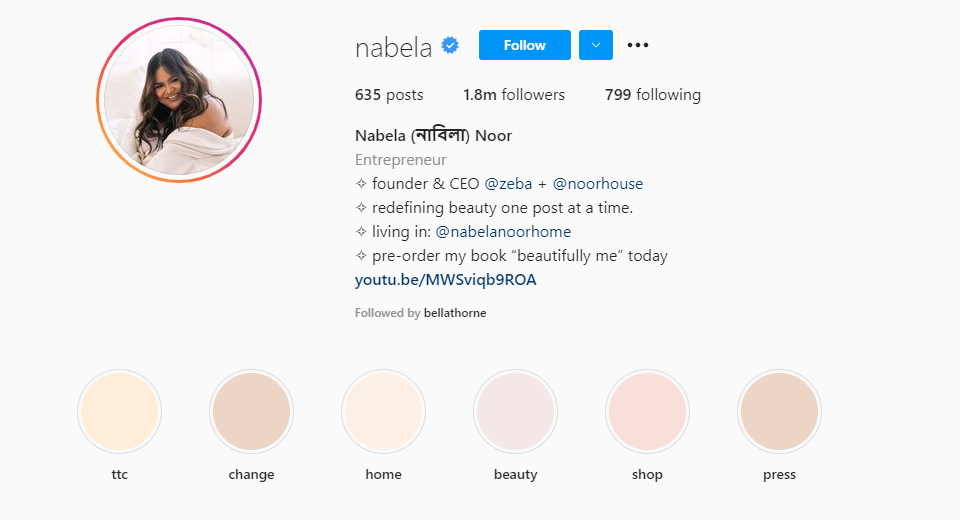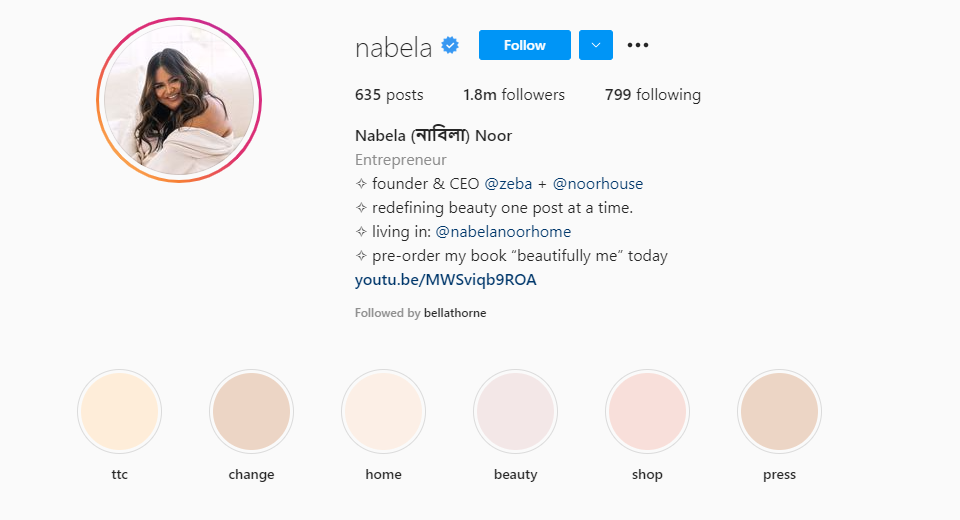 Nabela Noor is a powerhouse of an Instagram influencer in beauty. She has her own lifestyle brand, Zeba, and uses Instagram to challenge the beauty standards imposed by society. She's an ambassador for Glamour's #BlendOutBullying campaign and was featured on the cover of Glamour Magazine UK in February 2020. Her mission is to "redefine beauty one post at a time," and since she's partnered with several top beauty brands like NARS Cosmetics, Sephora, GlamGlow, and Anastasia Beverly Hills, it seems that she's accomplishing it.
---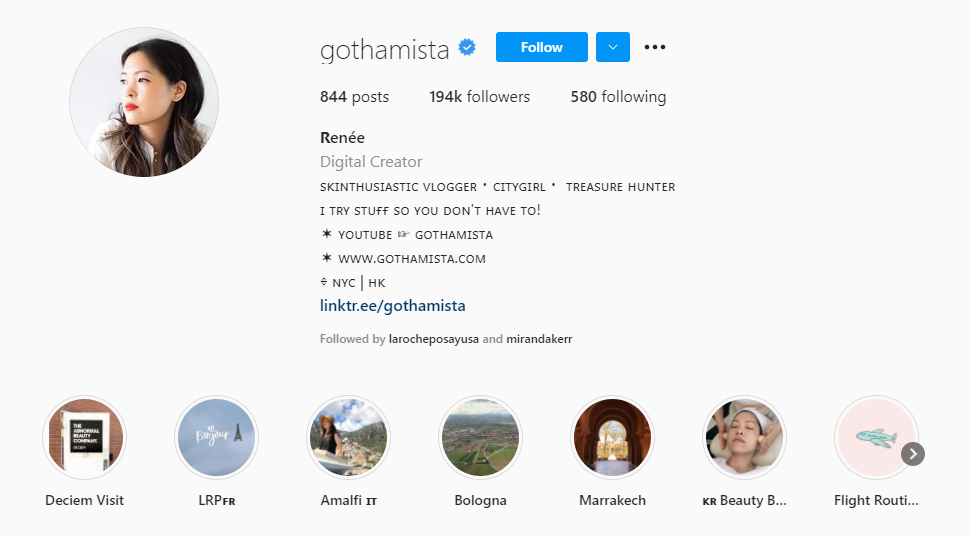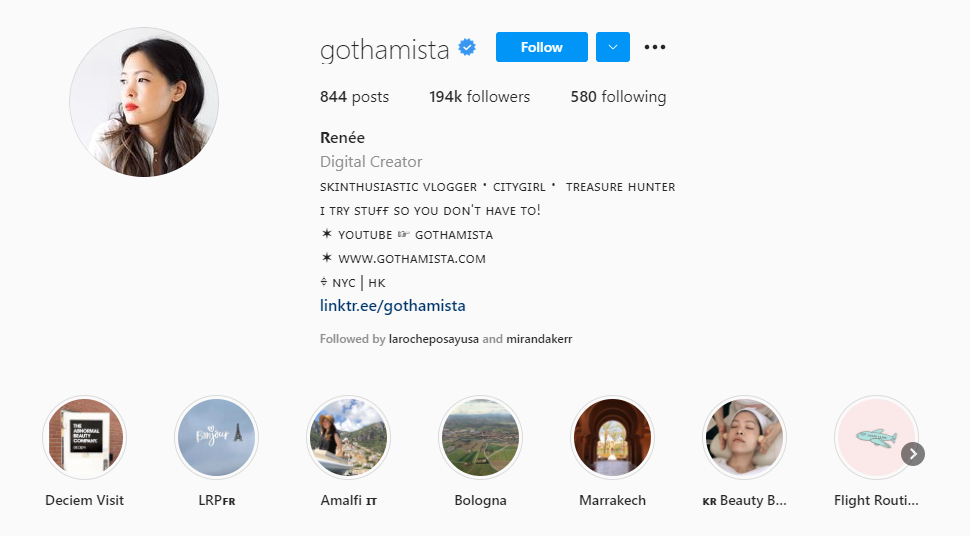 Renée has been in the beauty and lifestyle industry for more than a decade as a product developer and buyer. She's always on the lookout for a formula that enhances, rather than changes, someone's natural beauty. Thanks to her work with chemists in the past, Renée is well-educated on the science behind cosmetics and skincare products and gets down to the core of beauty instead of relying on marketingese.
---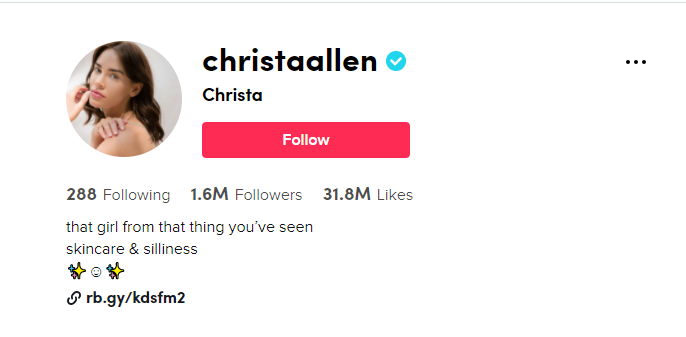 Christa Allen is an actor-turned-beauty-influencer. She's built up quite an extensive following on both TikTok and Instagram. On her feed, you'll find a curated mix of wellness photography, makeup tutorials, and more.
---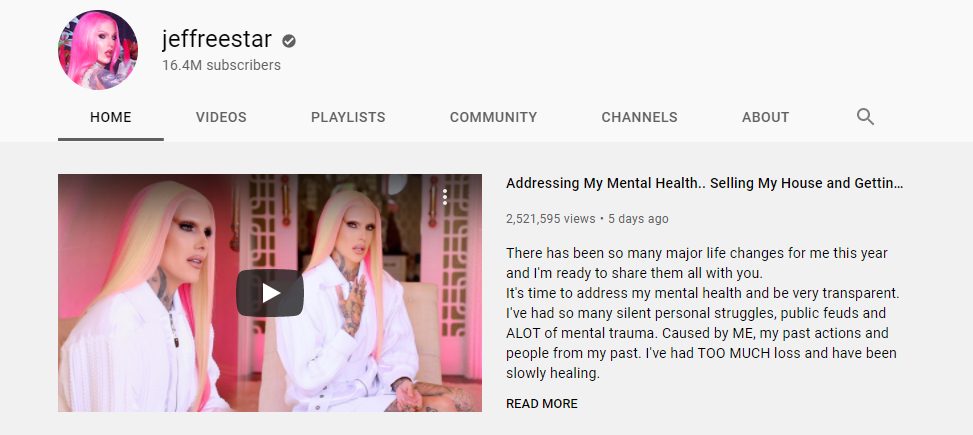 Jeffree Star is not only a successful beauty influencer on YouTube, he also has his own line of cosmetics. On his YouTube channel, Jeffree shares information and education about his own products. You'll also find product reviews, behind-the-scenes, and more.
---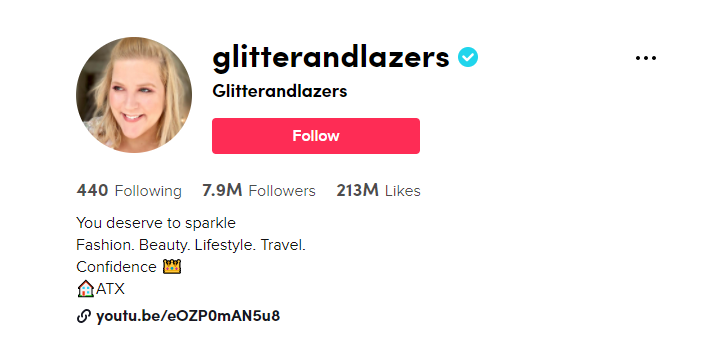 Anna O. Brien has amassed a giant following on TikTok, largely thanks to her energy and sparkling personality. She's an excellent makeup artist, with skills ranging from bold and eye-catching looks to everyday wear. She recently published a book called A Life Full of Light: A Guide to Positive Thinking, Self-Acceptance, and Finding a Spark in the (Sometimes) Negative World.
---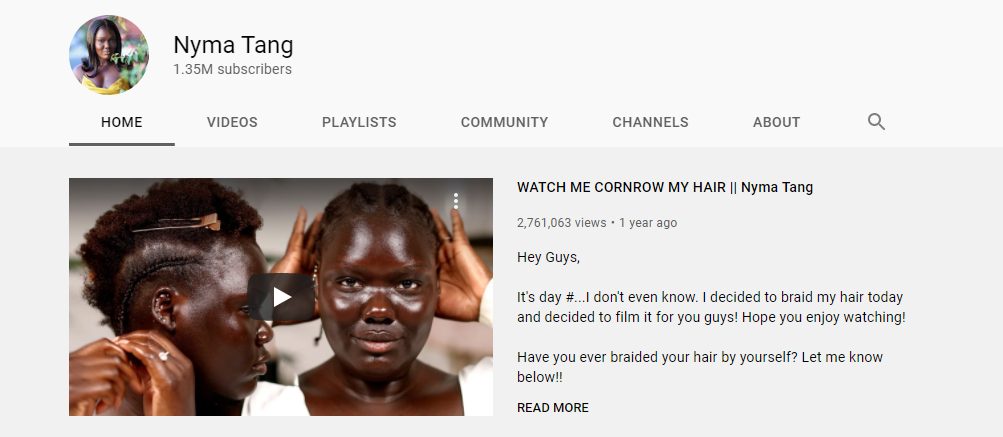 Nyma Tang is a Sudanese beauty blogger and YouTube influencer. Her YouTube series The Darkest Shade is incredibly popular. In the series, Nyma tests the darkest complexion shades from numerous brands to find inclusive products. In addition to her makeup tutorials, Nyma shares skin, hair, and nail tips as well as beauty advice for darker skin tones.
---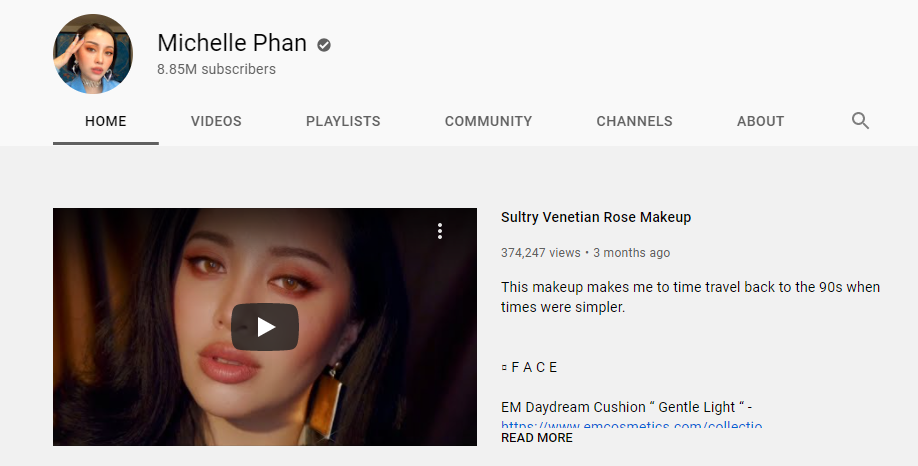 Michelle Phan is often called "the original beauty vlogger." She's been around for ages in internet years, sharing makeup tutorials, creating her own makeup line, and then making a comeback after disappearing from the internet for a couple of years starting in 2015. Her YouTube channel is filled with makeup hacks for nailing an everyday look to costume makeup looks and more.
---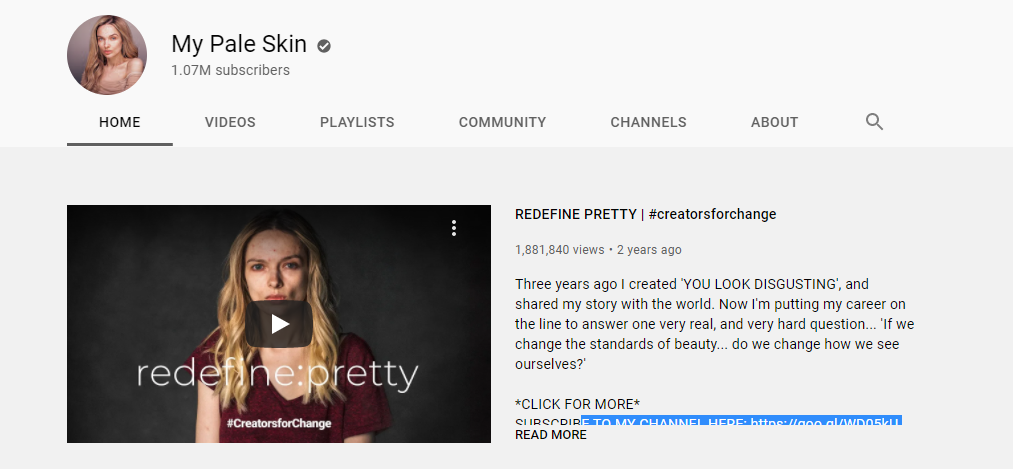 Em Ford is another beauty influencer who got her start blogging and has since amassed more than a million followers on YouTube and about 800K on Instagram. Despite having severe acne, Em has built an enormous following as a beauty influencer and her #RedefinePretty campaign targets the stigma and bullying around skin conditions like birthmarks, acne, and scarring.
---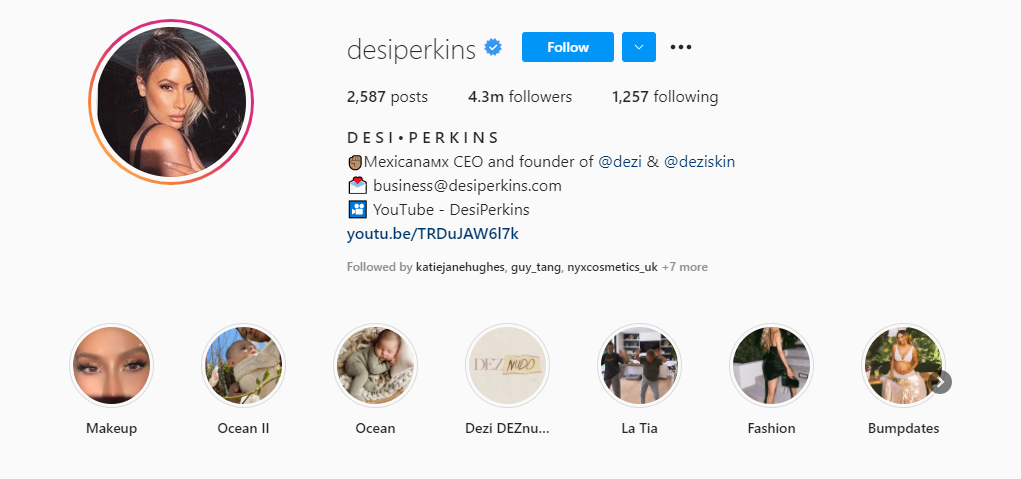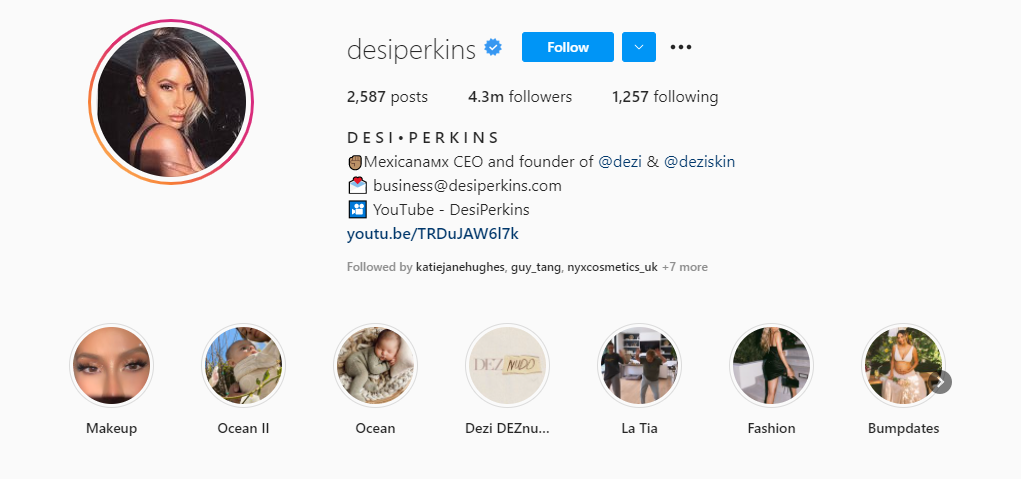 Desi Perkins is a former makeup artist who has launched her own brand, Dezi Skin. On Instagram and YouTube, you'll find her sharing makeup tutorials on everything from perfecting the smokey eye to Halloween makeup. She also shares self-care tips, hair help, product reviews, and has recently started sharing more about becoming a mother.
---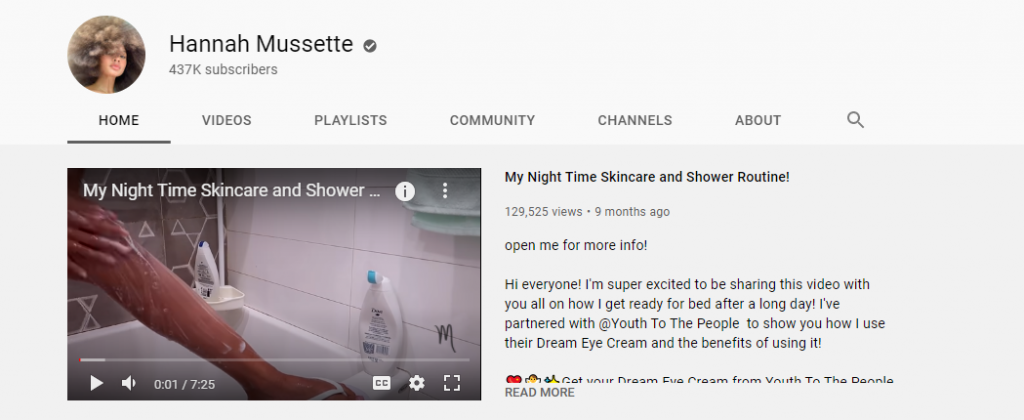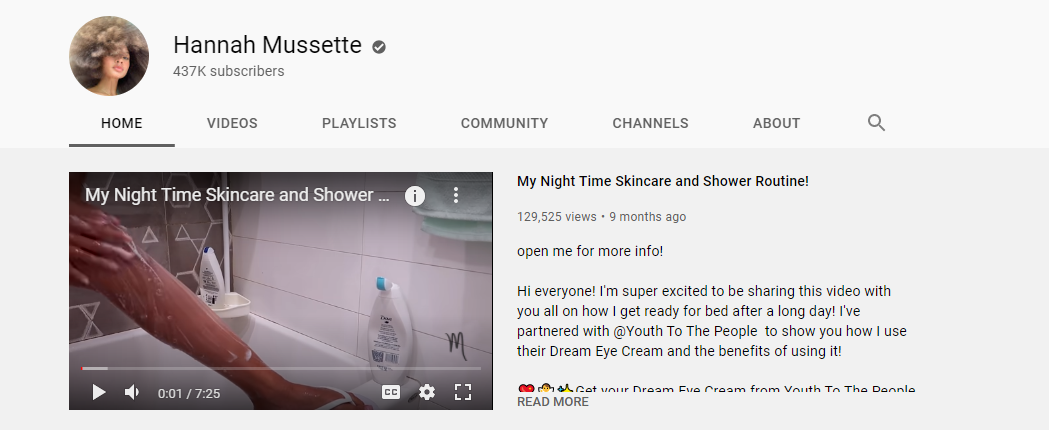 Hannah Mussette is your go-to beauty influencer if you want to learn about natural hair care. On her YouTube channel, she teaches subscribers how to do their own box braids at home, perfect no-heat curls, and more. She also shares skincare videos, life updates, and tries out different products.
---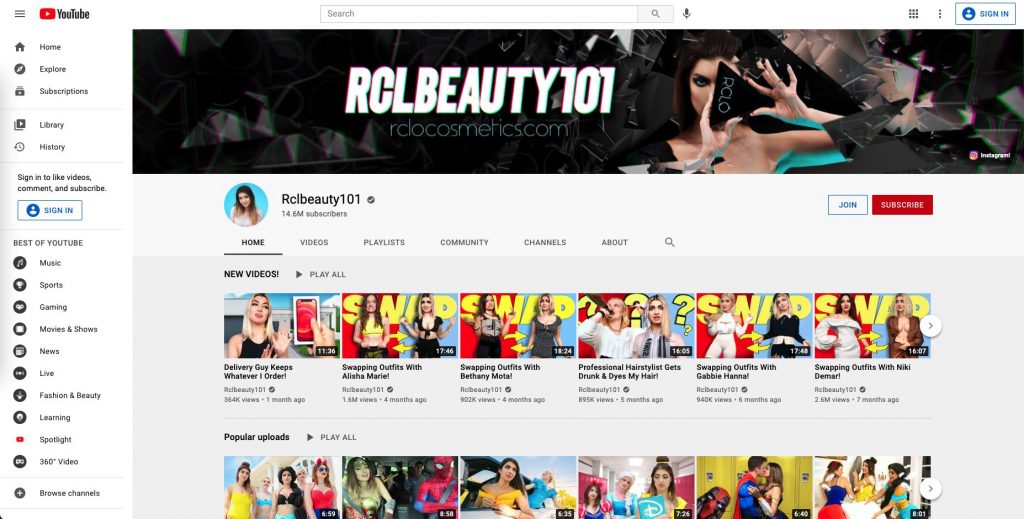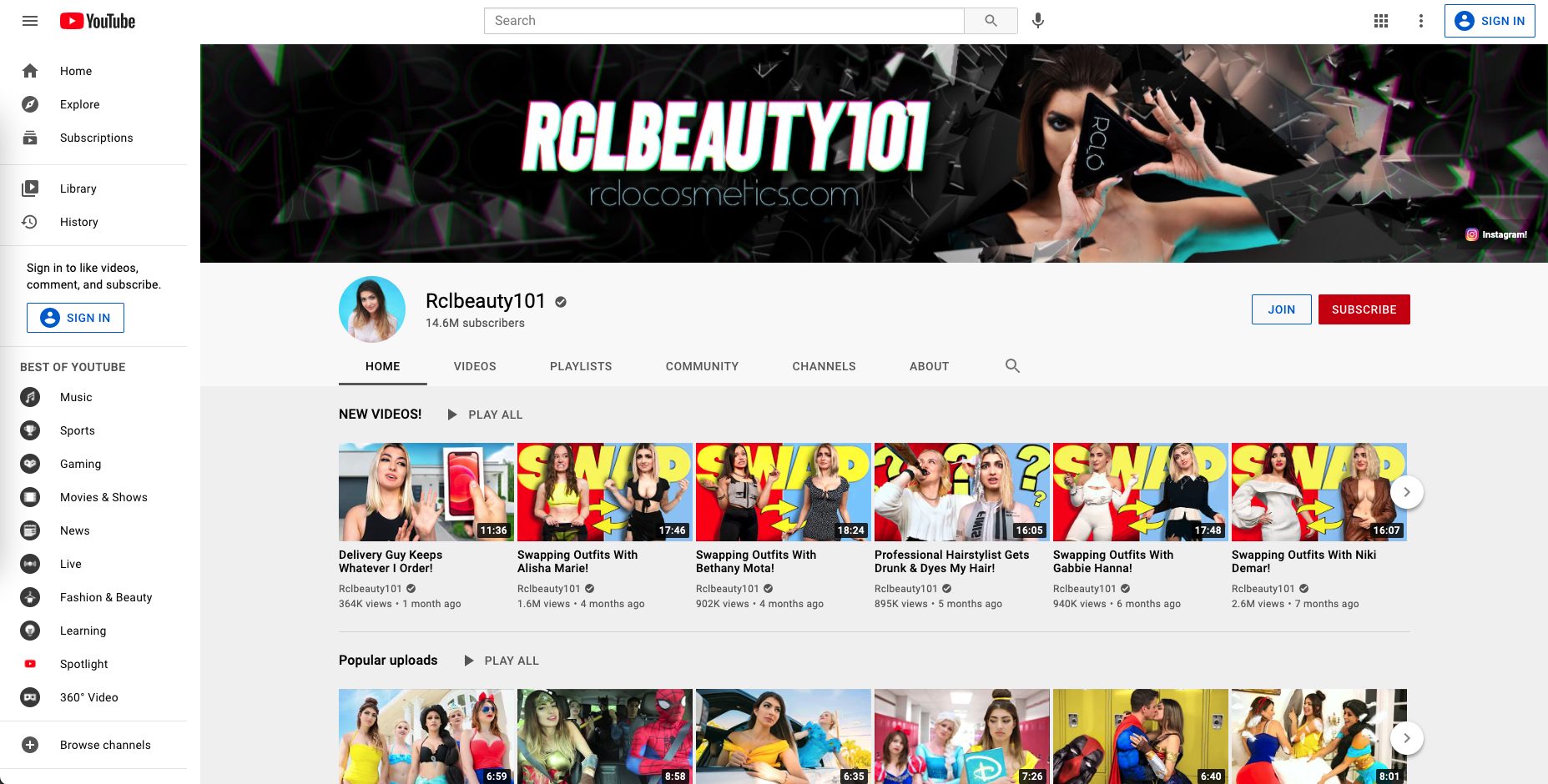 Rachel Claire Levin is a beauty influencer who was featured in an episode of Steve Harvey and boasts more than 14 million YouTube subscribers. In 2020, Rachel launched her own makeup brand, RCLÓ Cosmetics. She also has a budding music career.
---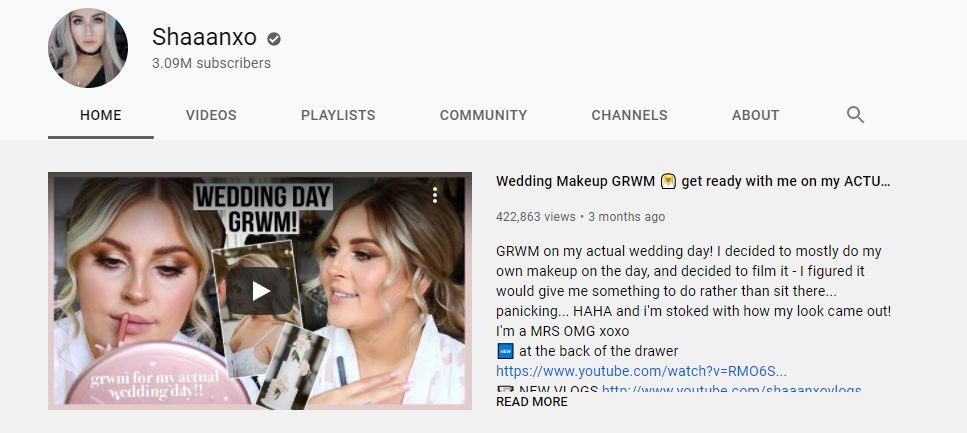 Eye shadow artist and nail artist Shannon Harris has been on YouTube since 2009. These days, her YouTube videos cover all things makeup, from new product tests to cutting through the clutter to beautiful and sometimes understated makeup looks. Shannon looks like the stereotypical "girl next door" and, for a beauty influencer, spends a lot of her time on camera without makeup. You can also find her on Instagram and TikTok.
---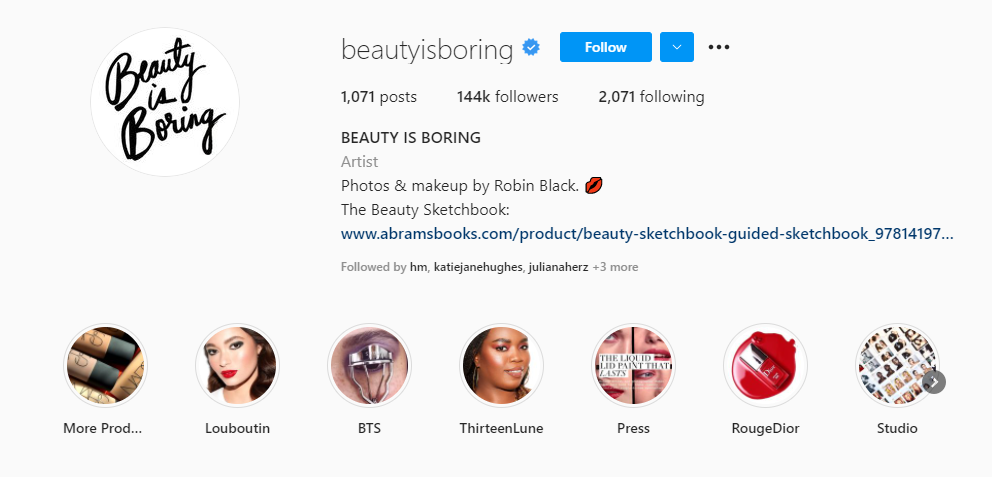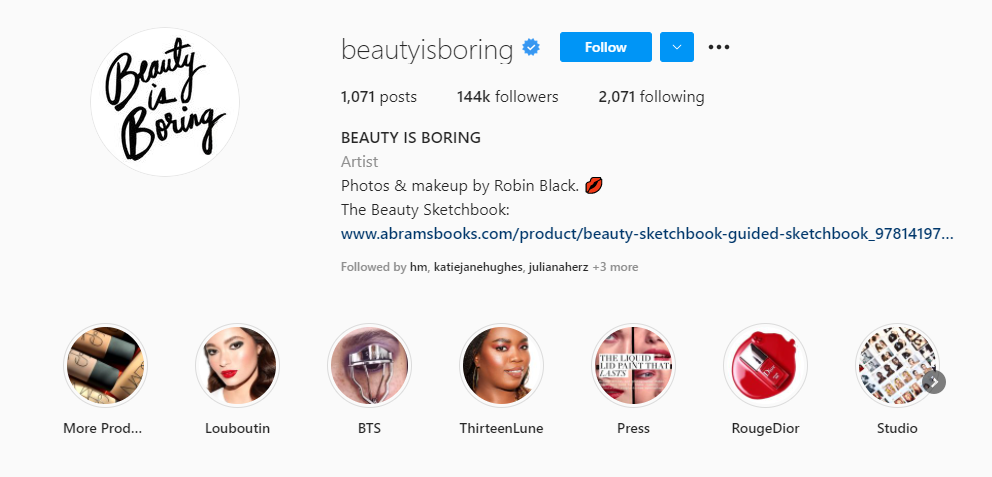 Photographer and makeup artist Robin Black goes by the handle "BeautyIsBoring." Of course, the looks she shares on her Instagram feed are anything but. She specializes in portrait photography, typically with vibrant, vivid colors. In early 2020, Robin released The Beauty Sketchbook (illustrated by Regina Yazdi) which shows the step-by-step process to create gorgeous makeup looks on your own, from eyebrows to lips.
---
Manny Gutierrez is a self-taught beauty influencer with more than 4 million followers on Instagram. On his feed, he shares product reviews, makeup tutorials, lifestyle posts, and gives followers tips on how to make even low-quality makeup work for them. He partners with subscription-based business BoxyCharm and represents brands like Lunar Beauty. Plus, he collaborates with other influencers like Liza Koshy. If you're looking for a male-identifying, body-positive beauty influencer, follow Manny Gutierrez now.
---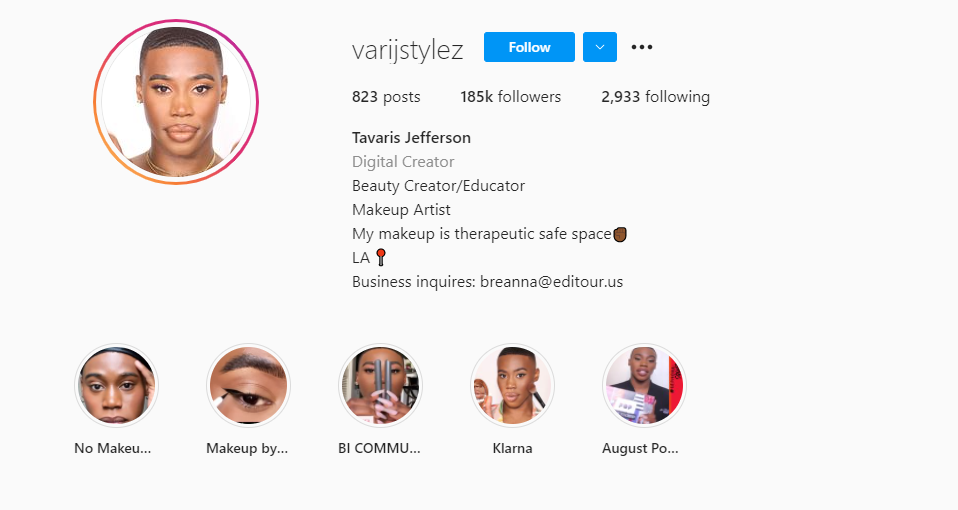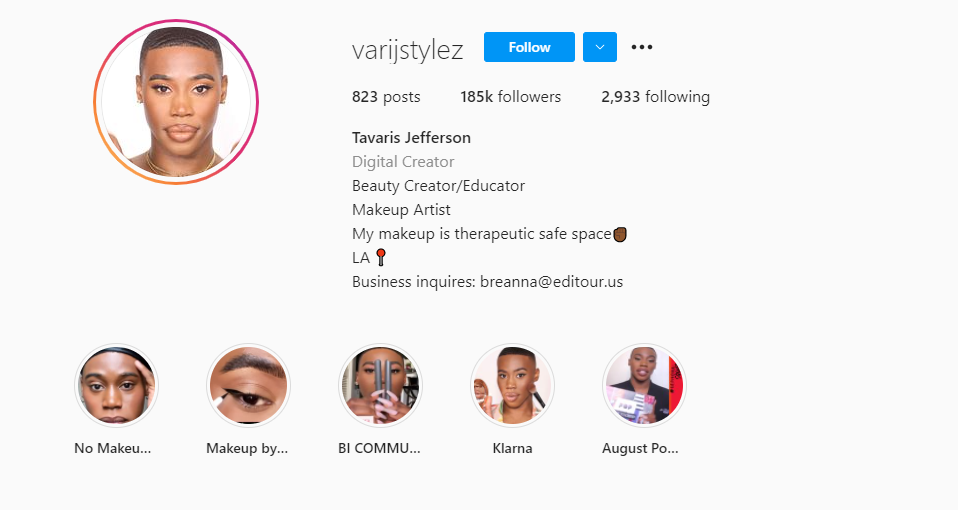 Tavaris Jefferson is beautiful. There's no debating it. He's also a talented makeup artist who regularly serves up glam. His Instagram feed is filled with short videos and jaw-dropping selfies that will inspire you to create your own makeup looks.
---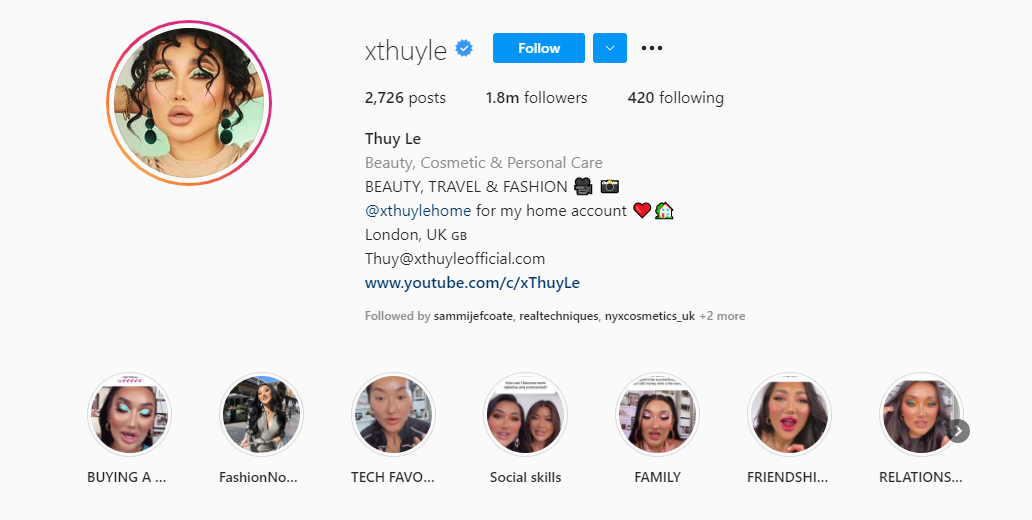 Thuy Le is a London-based makeup artist, beauty influencer, and YouTube celebrity whose makeup tutorials are both beautiful and entertaining. On her YouTube channel, Thuy shares about her life via vlogs, and no topic is taboo — she shares about Brazilian butt lifts, her plastic surgery experience, and more. In addition to life updates, you'll find product reviews for some high-profile brands. In the past, she's partnered with brands like Urban Decay, Fenty Beauty, and Too Faced.
---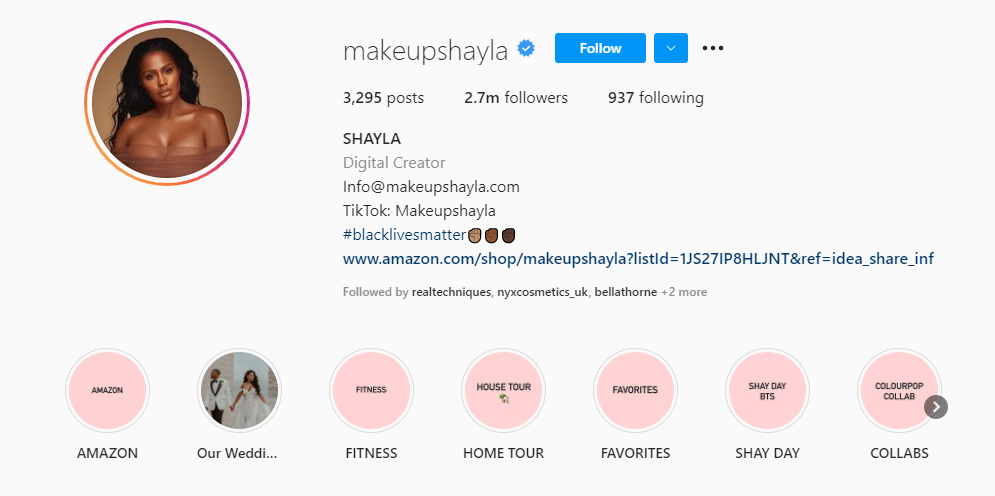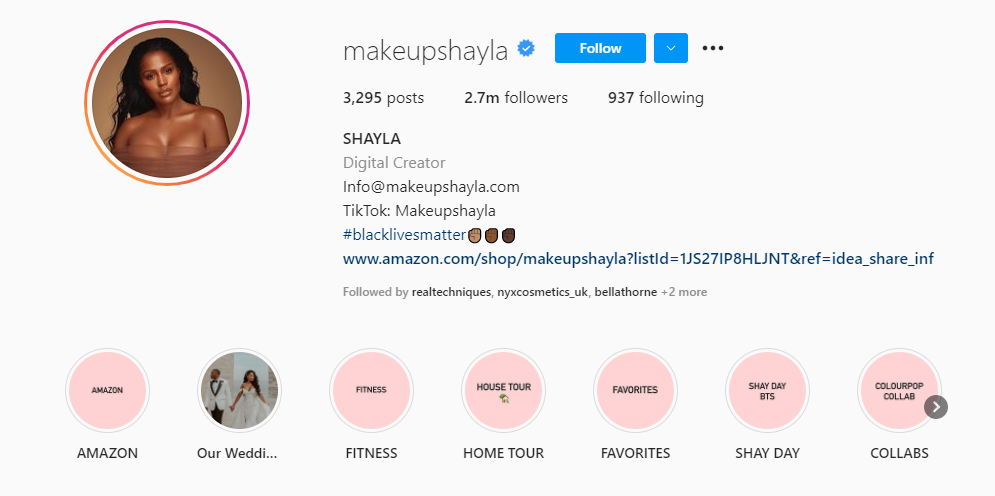 Shayla Mitchell is a beauty influencer and brand ambassador for ColorPop Cosmetics. On her Instagram feed, she shares about fashion, beauty, and makeup using styles ranging from casual to complete glam. She's been releasing some awesome makeup tutorials using Instagram Reels, and you can also find her sharing makeup tutorials on YouTube.
---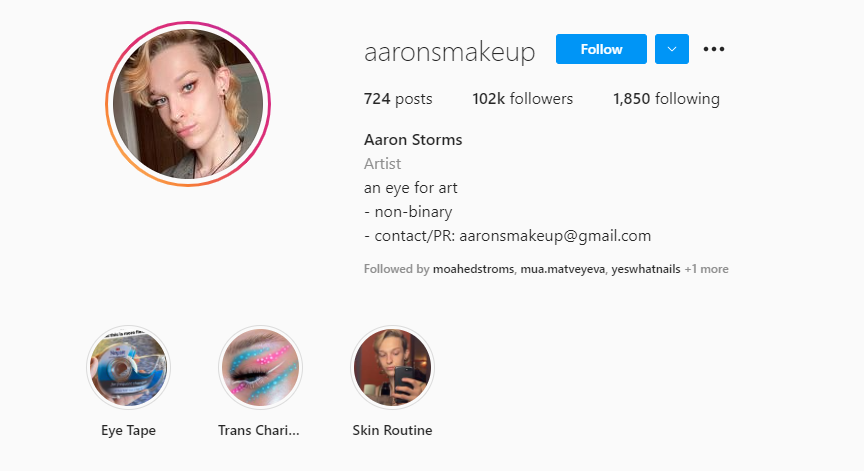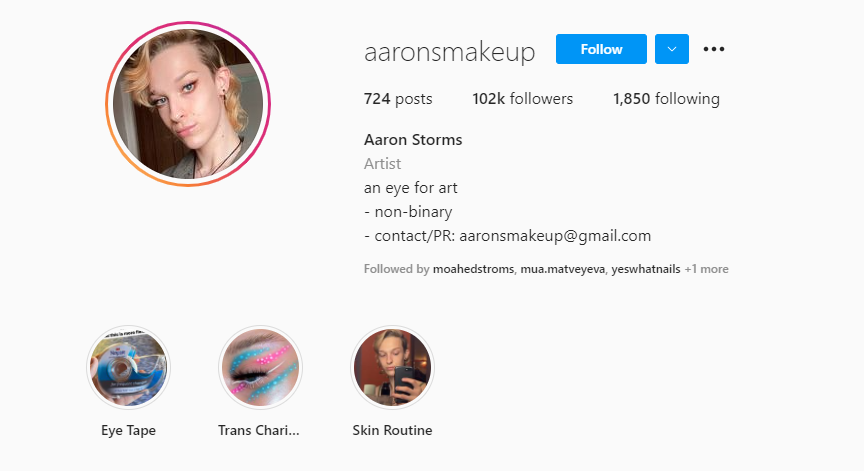 Aaron Storms is a non-binary beauty influencer who shares absolutely stunning eye makeup work. They also share about their skincare routine, but the real star of the show is the artistry behind these eye makeup looks. Keep an eye on them!
---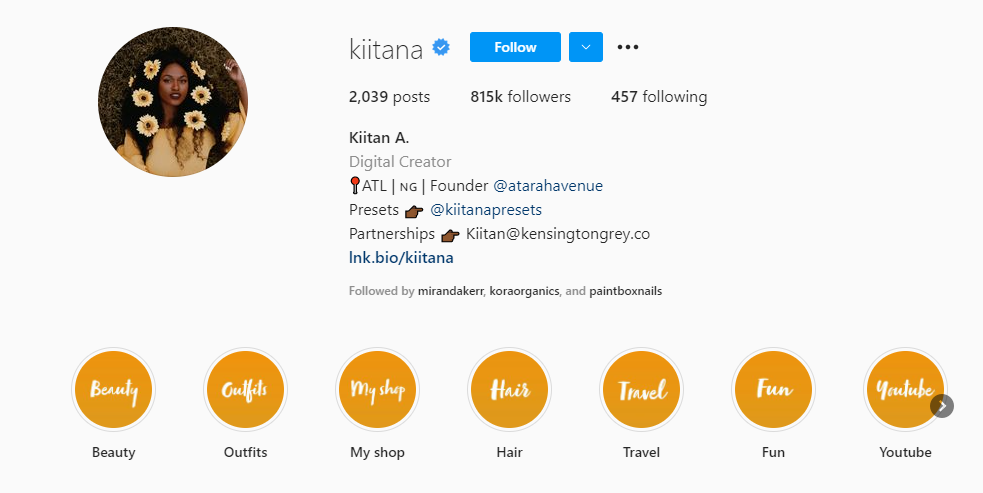 Kiitan is a beauty influencer who provides tips and tricks on the production behind beauty influencing. You'll find her sharing about how to edit your Instagram photos or promoting presets that she's created. Kiitan has a stunning look and it's no surprise she's been working with major brands like Walmart and TJ Maxx.
---

Rin Rodriguez is a gender-nonconforming beauty influencer who shows off bright hair, piercings, and fashion and makeup that gives a big nod to goth. Truthfully, despite the sometimes harsh (but beautiful) makeup and fashion looks, Rin still looks like an adorable little pixie. And, it's not all goth — they often show off looks that are more whimsical and light. Either way, Rin pulls it off. That's probably why they've partnered with brands like Urban Decay, Milk Makeup, and Ink of Elation.
---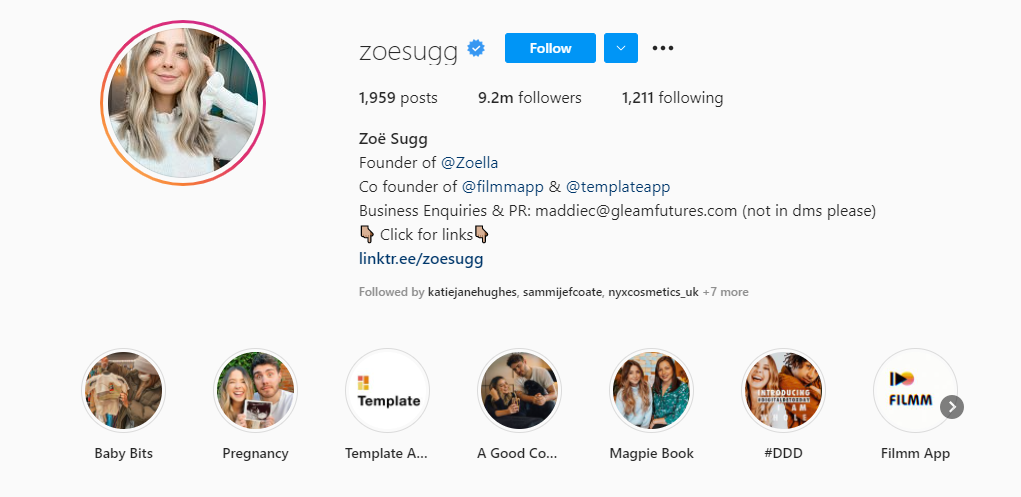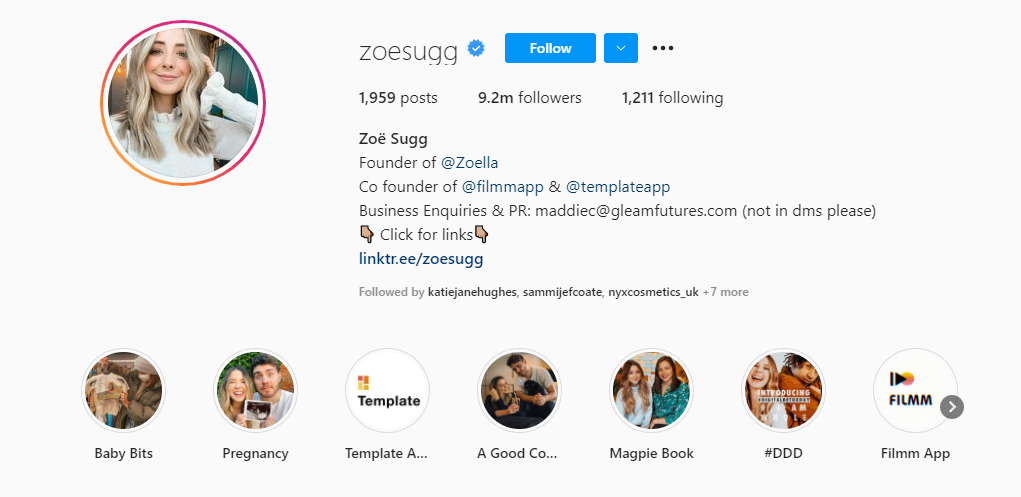 The last beauty influencer we're going to talk about is Zoë Sugg. This British influencer has been one of the top beauty influencers for nearly a decade. She started out on YouTube with fashion haul and beauty product haul videos. Since then, she's amassed millions of followers on YouTube and Instagram and has launched her own beauty and lifestyle brands. She's even launched an incredibly popular beauty and lifestyle blog, Zoella, and has written and published a few books. Zoë's team also partnered with Lush Cosmetics to promote a mental health campaign, #DigitalDetoxDay, on IGTV.