You might wonder why all the content creation agencies we have selected are also influencer marketing agencies. This is because influencer marketing is primarily the distribution of content. So, any influencer marketing agencies you work with will generally double up as content creation agencies – either creating quality content themselves for influencers to share or ensuring that the influencers they partner with produce high-class content for your brand. And in many cases, you will also be able to reuse the content they create for your brand's other marketing purposes too.
Therefore, this article focuses on influencer agencies that we believe are some of the best content creation agencies you will find, either directly or indirectly, regardless of your location.
---
Top 13 Content Creation Agencies:
---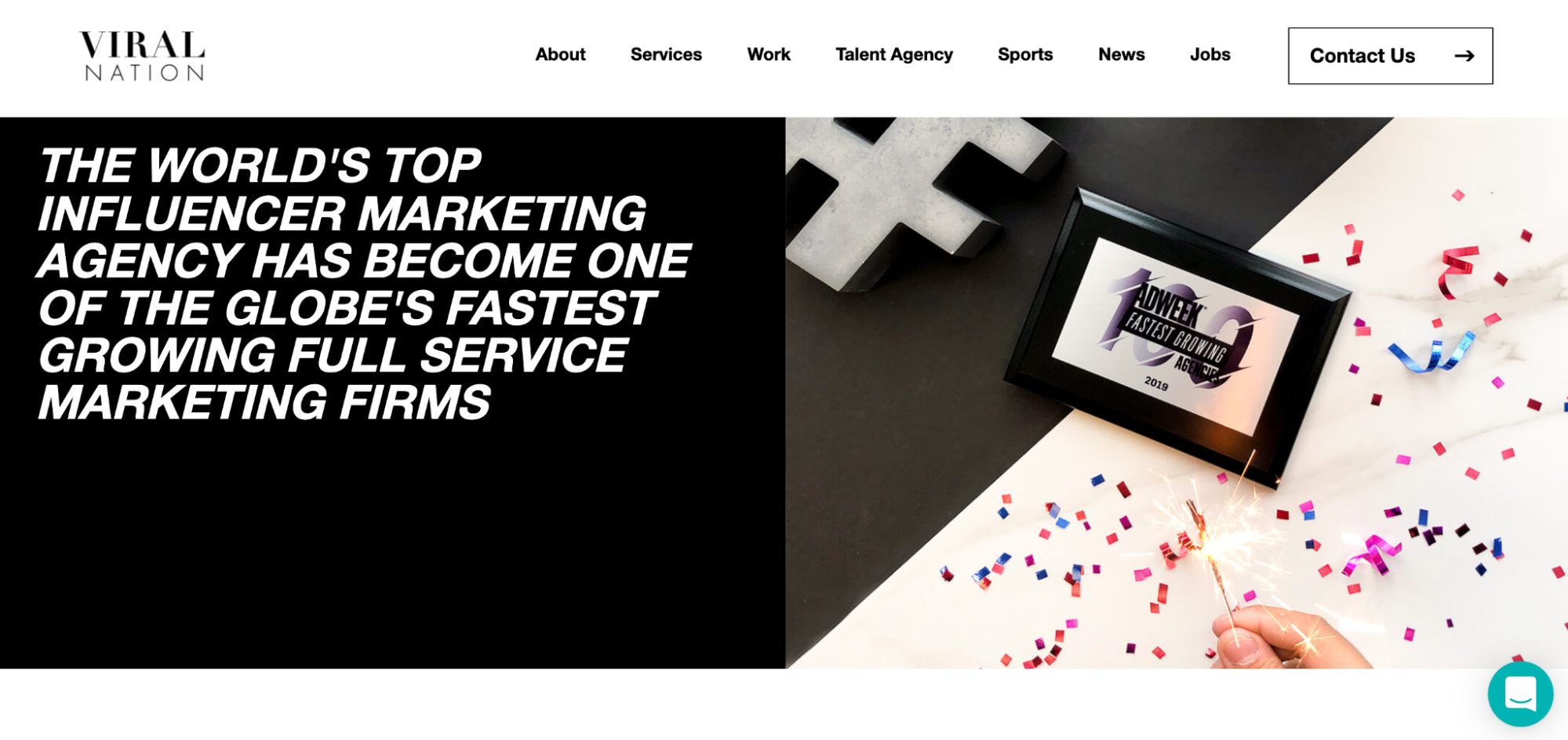 Offices: Toronto, New York, San Francisco, UK, Copenhagen
Services: Influencer Marketing, Social Media Marketing, Social Media Management, Digital Marketing, Talent Management, Full-Service Production.
Viral Nation creates viral, captivating, and ROI-focused social media influencer campaigns for brands globally. Their creative solutions generate provocative, lively, relatable content and experiences that connect with people in a meaningful way.
The agency's creative capabilities span all mediums and solutions, from omnichannel creative campaigns to product and service innovation to global brand experiences. They use both an in-house team and a worldwide network of top-tier artists, creatives, directors, and content creators so that whatever the project, they can provide what they believe to be the best creative solution.
They have a mission to create award-winning content that shapes long-term emotional connections between brands and their customers. A few of their creative services include:
Creative concepting and strategy

Branded content

Audio, Video, & TV production

Display, Mobile, & Social production

2D & 3D Motion Design
Viral Nation has a decade of experience in the industry to tailor an ROI-centric solution, whether the KPI is more sales, app installs, in-app engagement, or supporting influencer content across multiple channels.
If you want to work with influencers, Viral Nation works with influencers of all sizes, across all platforms, in all categories. They have multiple award-winning campaigns.
Viral Nations' Client List includes:
Tencent Games

Twitch

Anheuser-Busch

Match

Victoria's Secret
---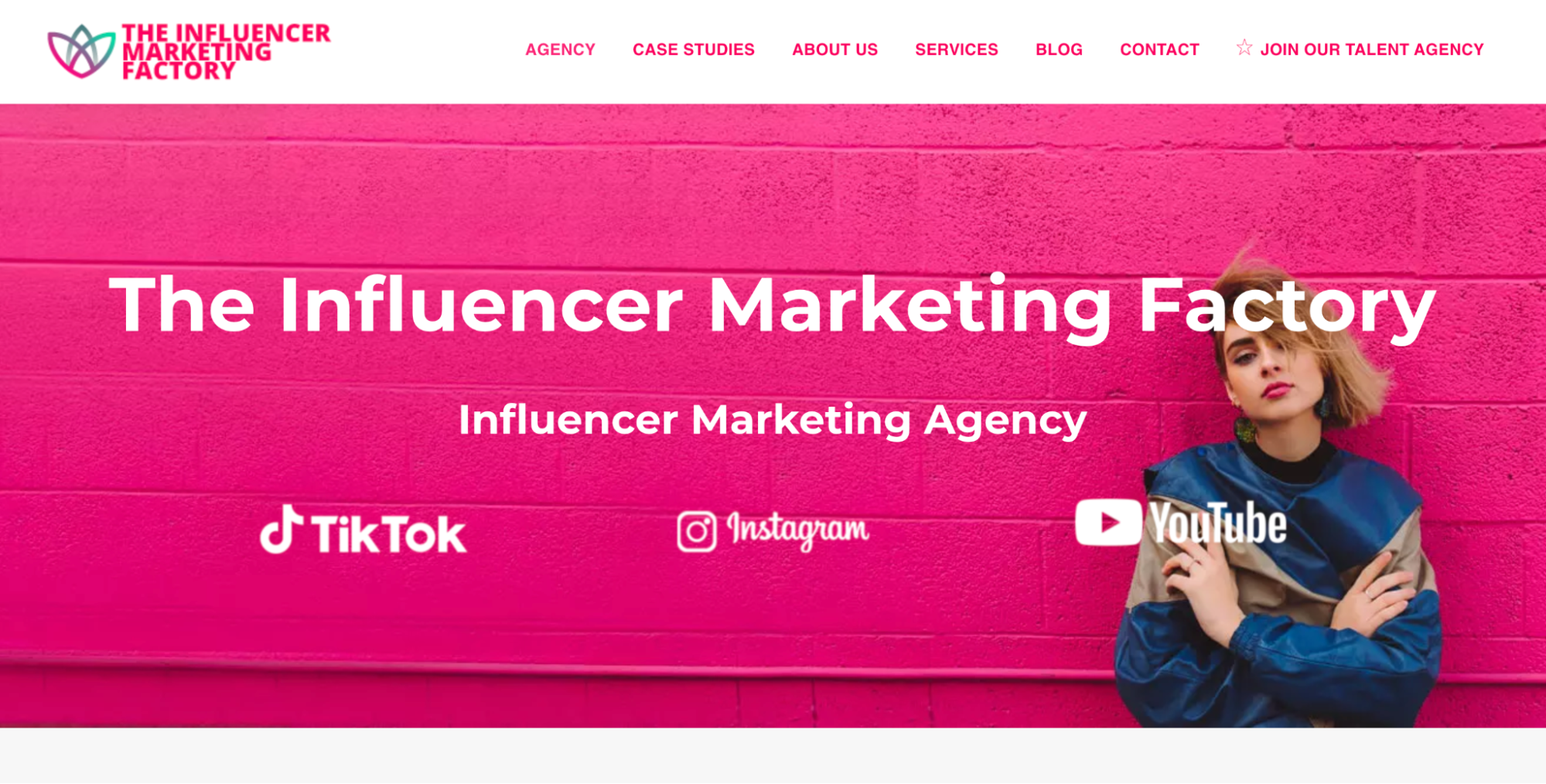 Offices: New York, Miami
Services: Influencer Marketing, Social Media Marketing, Social Media Management, Digital Marketing.
The Influencer Marketing Factory acts as a content creation agency while working with its clients on their influencer marketing and social media campaigns. They create authentic, scalable, and ROI-oriented social media influencer campaigns for amazing brands on TikTok, Instagram, and YouTube.
Their services include influencer marketing campaign creation, talent management, social media, and native ads management. Based on your company goals, they create a tailored and optimal strategy for your brand.
As part of these campaigns, the agency starts by understanding your KPIs, identifying the right influencers, working on the campaign narratives, managing the execution, and finalizing with tracking and in-depth reporting.
They understand the different types of content that succeed on each platform. For example, they recognize that short videos on TikTok are generated by a younger generation compared to Instagram or YouTube. So, they focus on accurately determining your target audience by identifying your current and potential customer base, making it easier to match your business with relevant influencers on the best platform for you.
The Influencer Marketing Factory's Client List includes:
Sony Music

Hilton Hotels & Resorts

Snapchat

Universal Music Group

Hasbro
---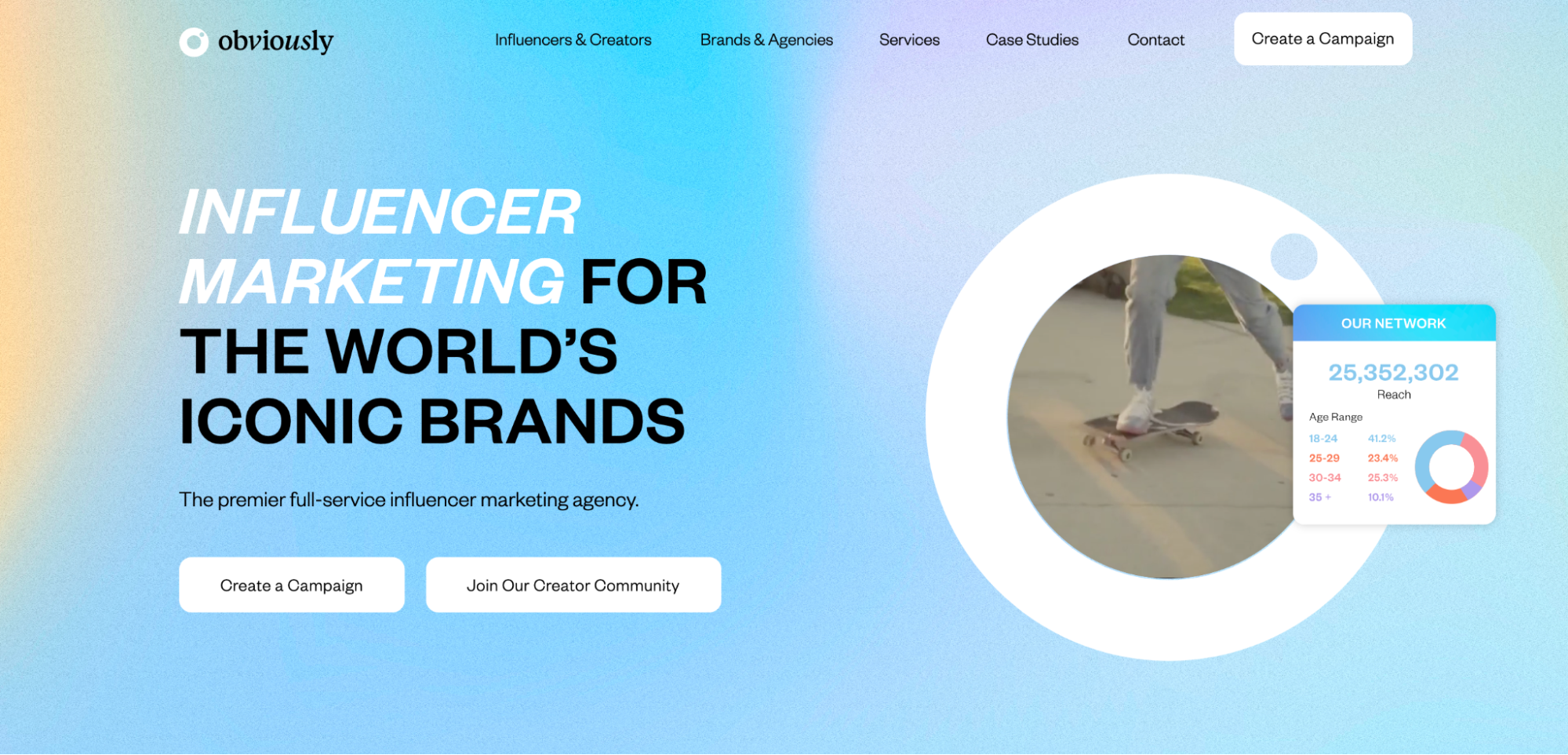 Offices: New York, Los Angeles, San Francisco, Paris, Sydney.
Services: Influencer Marketing, Talent Management.
Obviously is a full-service influencer marketing agency. As they boast about their influencers using 227,365 unique pieces of content, we can also think of them as a content creation agency.
They handle the influencer process from start to finish, including strategy, influencer management, shipping, fulfillment, content creation, paid amplification, and reporting. Their production process goes through the following steps:
Strategic ideation

Campaign kickoff

Influencer identification and selection

Shipping and fulfillment

Influencer communication

Creating content

Content approvals

Content posting

Analyzing

Amplifying

Optimizing
Obviously's community of creators produce head-turning visuals to use across your brand's marketing mix. Obviously believes that this results in 50% less costs than using a traditional production studio. Their creators deliver videos, GIFs, photos, and illustrations. Obviously then drives awareness by promoting the best performing content through paid amplification. Each campaign extends beyond the creator's post as a suite of flexible assets that can be repurposed across all channels.
Obviously's Client List includes:
Google

Saks Fifth Avenue

Lyft

Coca-Cola

Sephora
---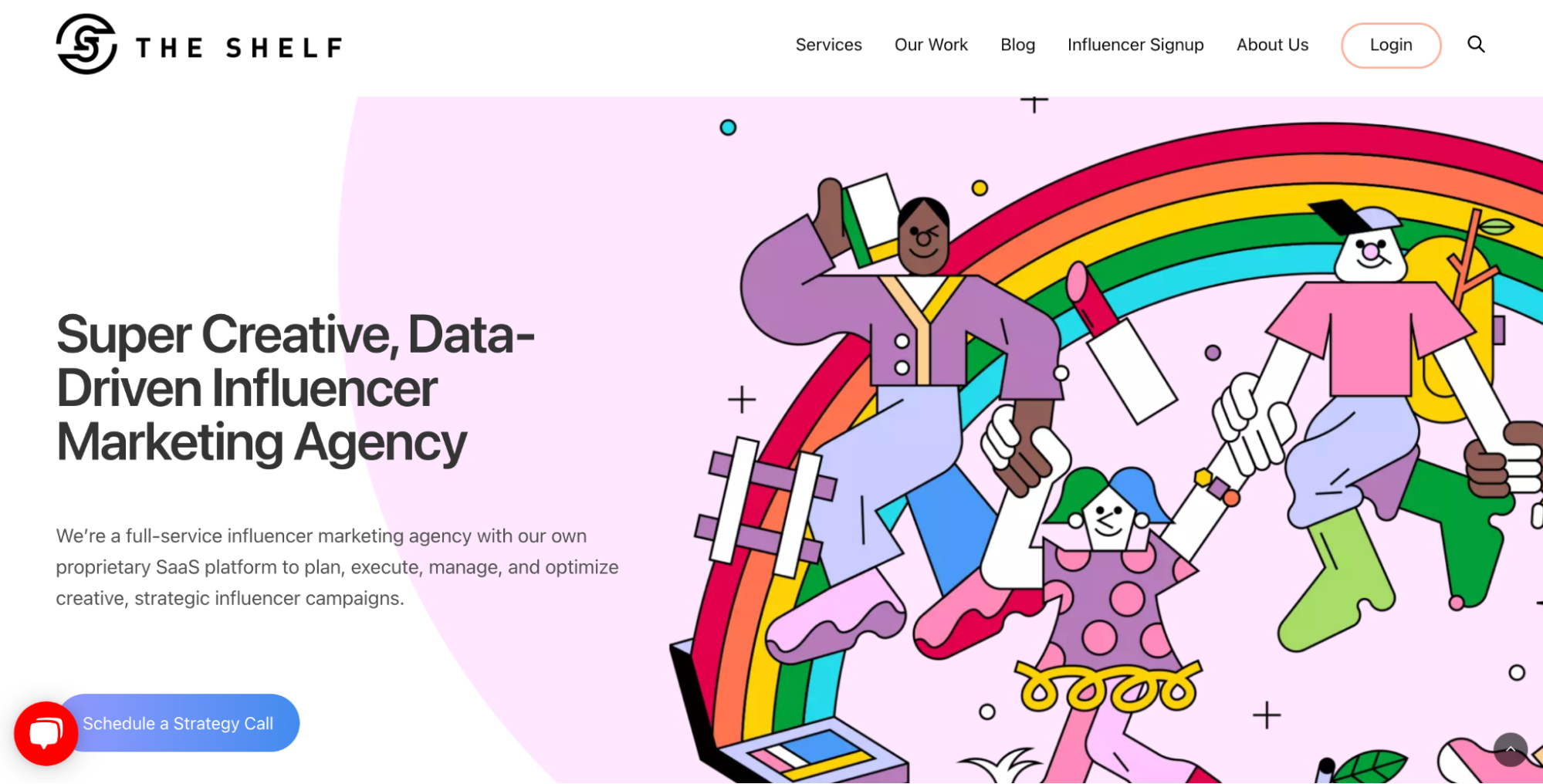 Offices: New York, USA
Services: Influencer Marketing.
The Shelf is a full-service influencer marketing agency with a proprietary SaaS platform to plan, execute, manage, and optimize creative, strategic influencer campaigns. They cover all the verticals and all the social platforms. They have collected data from 1 billion collected posts over nine years to find the best Instagram, TikTok, Facebook, Pinterest, and YouTube creators.
Their influencer campaigns guide your customers through each stage of their decision-making process and move them along the path to purchase. Once you tell The Shelf your marketing goals, their team will dream up custom influencer marketing strategies to target different segments of your audience. They customize campaigns to achieve specific results for your brand.
Monitor your campaign (and micro-manage your team) in real-time. The Shelf's dashboard contains many tools to provide real-time insights to brands for the most efficient campaigns.
Once contracts are signed, The Shelf's easy-download portal houses all your content. They almost always collect extra content for you to reuse as needed. The Shelf takes quality control seriously. Their team includes art directors, copywriters, and strategists who assess content to provide influencers with feedback.
The Shelf's Client List includes:
SIMON

Neutrogena

Hanes

Kidz Bop

First Aid Beauty
---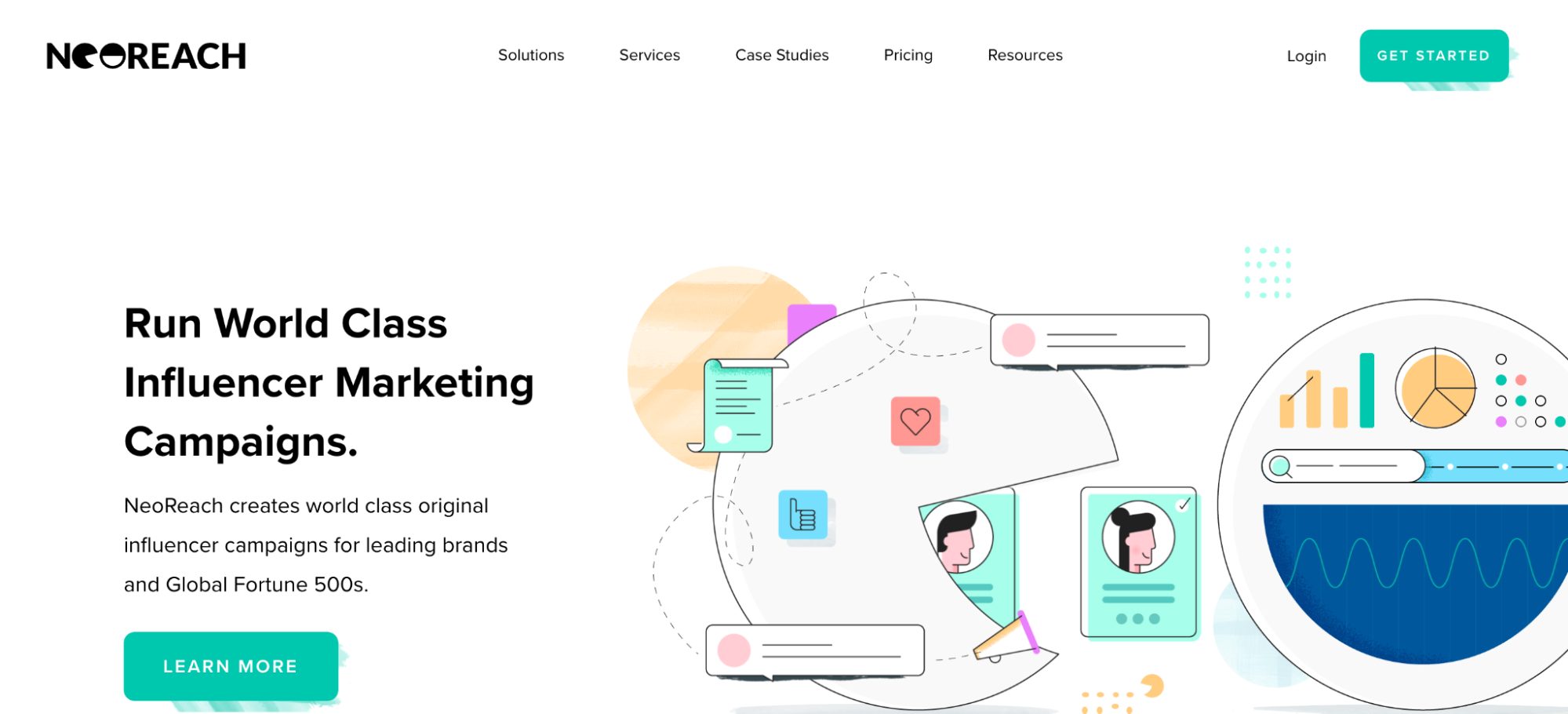 Offices: Los Angeles, Orlando, Tokyo
Services: Influencer Marketing, Social Media Marketing, Social Media Management, Digital Marketing, Full-Service Production.
NeoReach creates world-class original influencer campaigns for leading brands and Global Fortune 500s. You can work with NeoReach as a full-service agency or use their platform to do much of the work yourself. NeoReach also helps you develop and execute influencer-driven paid media campaigns.
After years of partnering for campaigns, the content creation agency has shaped strong relationships with influencers, bloggers, and other creators. But NeoReach offers more than that. They have a strength in creative strategy and direction. They infuse your brand's core messaging into everything they produce by working alongside the talent to create authentic, story-driven content that lives beyond the campaign. They develop key strategy points geared toward distribution and promotion, optimized for brand recognition and conversion.
Beginning with your goals, NeoReach's team will reverse engineer a launch strategy derived from a myriad of data, including competitor audits, audience demographics matching, and channel-specific opportunities across all major social platforms. In addition, they manage the entire influencer campaign process, including influencer introduction, contract negotiation, deployment, shipping, payments, and maintain ongoing relationships for future activations.
NeoReach's Client List includes:
Netflix

Walmart

Amazon

Facebook

Microsoft
---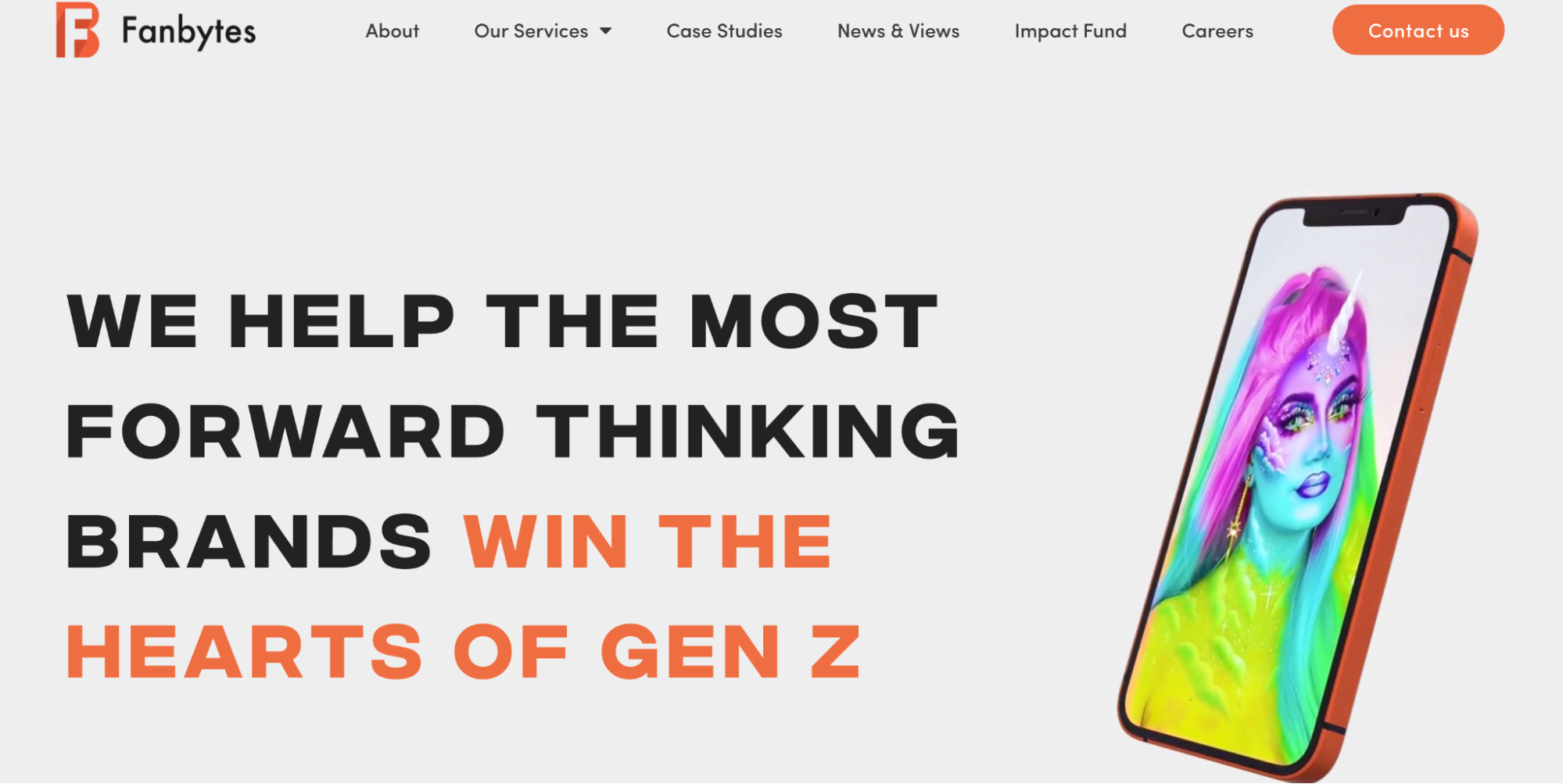 Offices: London
Services: Influencer Marketing, Social Media Marketing, Digital Marketing, Talent Management, Account Growth, Community Management, Content Production/Creation, Services Via Owned and Operated Channels.
Fanbytes leaves no doubt as to who their preferred clients are. They "help the most forward-thinking brands win the hearts of Gen Z." You only have to look at the examples of their work on their website to see this emphasis on the younger generation. They also claim to be "the Gen Z agency for Gen Z brands." They know what Gen Z wants from branded content, they know how they're behaving on social, and they know how to reach them on their native platforms.
Fanbytes considers its core service is to create and deliver scroll-stopping campaigns for brands on social. They see themselves as battling for Gen Z's attention.
Although Fanbytes considers influencer marketing its core role, they also recognize that they are a content creation agency. They believe their creative strategy team is the best in the business, proposing unique creative ideas for influencer-led branded content that consistently smashes engagement averages.
In addition, they can undertake a combination of organic and paid social campaigns. Their two-pronged strategy gives you massive reach and authentic engagement. Their in-house paid social experts know exactly how to amplify influencer-led creative to get millions of eyeballs on your campaign.
And we can't ignore that all their activations are run using their industry-leading platform.
Fanbytes' Client List includes:
McDonald's

Deliveroo

ACCA

Miniclip

Virgin EMI Records
---
Offices: London, Manchester, LA
Services: Influencer Marketing, Social Media Marketing, Digital Marketing.
Kairos Media aims to redefine brands on social media. They are one of the fastest growing social, creative agencies in the UK, and they have bagged multiple awards to prove it. They are a 360 agency that delivers creative strategy and execution for brands. The creative team takes all relevant data and insights to inform their strategy and turns them into ideas that will convert for weeks, months, even years.
Kairos very much acts as a content creation agency, and their content team has delivered a variety of content. They've built their team around a passion for social media content to make sure that they understand how to get the best out of the intended platform.
The agency also has a social strategy team that has built intricate strategies founded from an audience-first mentality and data-centric approach to consumer behavior.
Kairos Media's Client List includes:
KFC

LG Electronics

Facebook Gaming

Harman

Tencent Games
---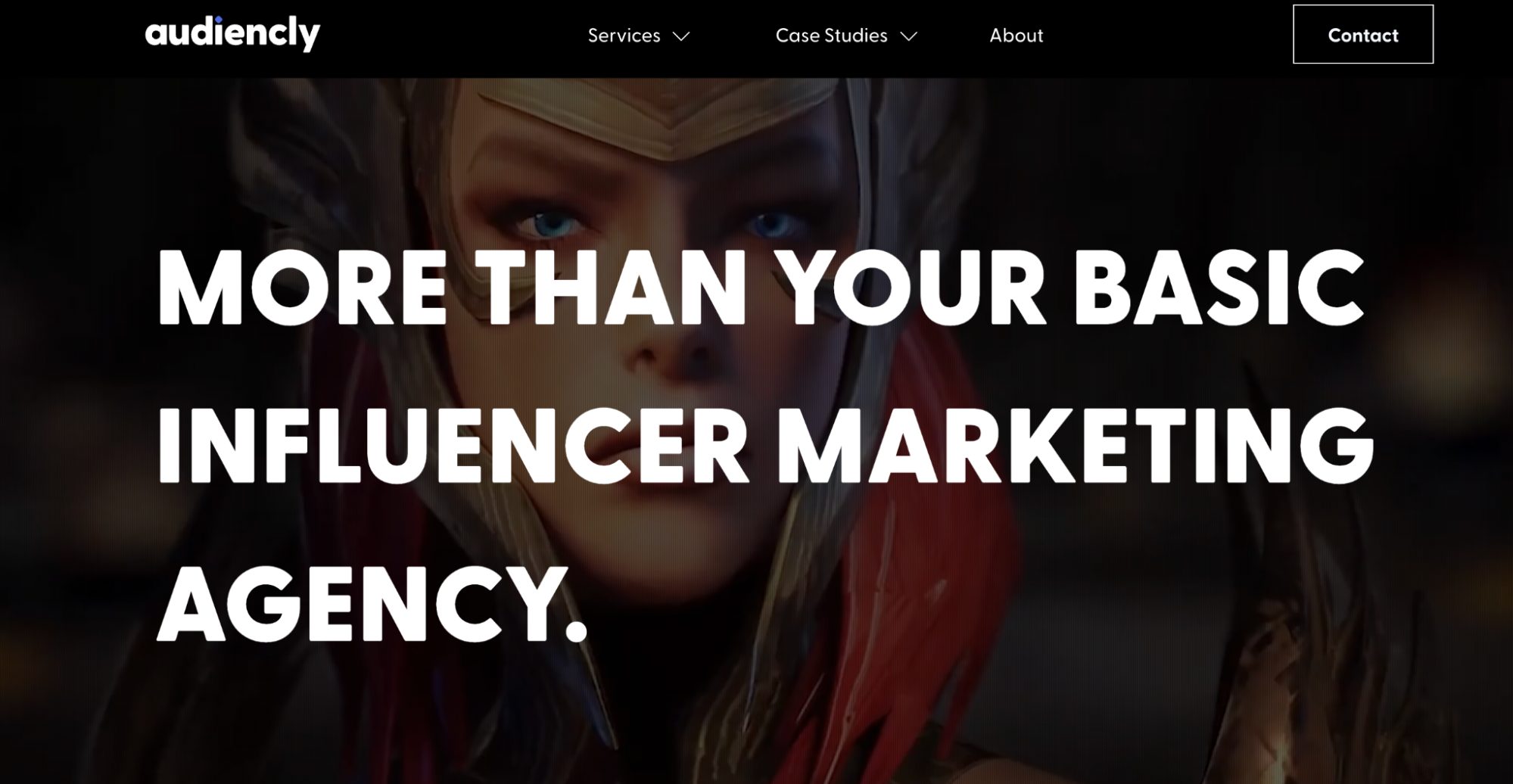 Offices: Düsseldorf, London
Services: Influencer Marketing, Talent Management.
Audiencely's mission is to connect companies of all types and sizes with influencers and content creators around the world. In addition, they offer comprehensive management for influencers and support companies in developing efficient and sustainable marketing strategies.
They split their services into influencer marketing, social media marketing, and paid media and have created many viral social media influencer campaigns in gaming, lifestyle, technology, and more.
They begin an influencer campaign by following steps that help them define your KPI's and your audience. Once they have set your target audience, they determine influencers you can work with to achieve your objectives.
As part of Audiencely's influencer marketing process, your selected influencers make creative ad campaigns for your product on your platform of choice. Audiencely cooperates with your influencers to ensure that the campaign operates as planned.
If you prefer to run a social media marketing campaign or a paid media campaign, Audiencely will inform you about different formats for posting your content (e.g., carousel posts, Stories, etc.). Alternatively, you can also take advantage of their content creation services.
Audiencely's Client List includes:
Google

Facebook

Amazon

I Got Games

Tencent
---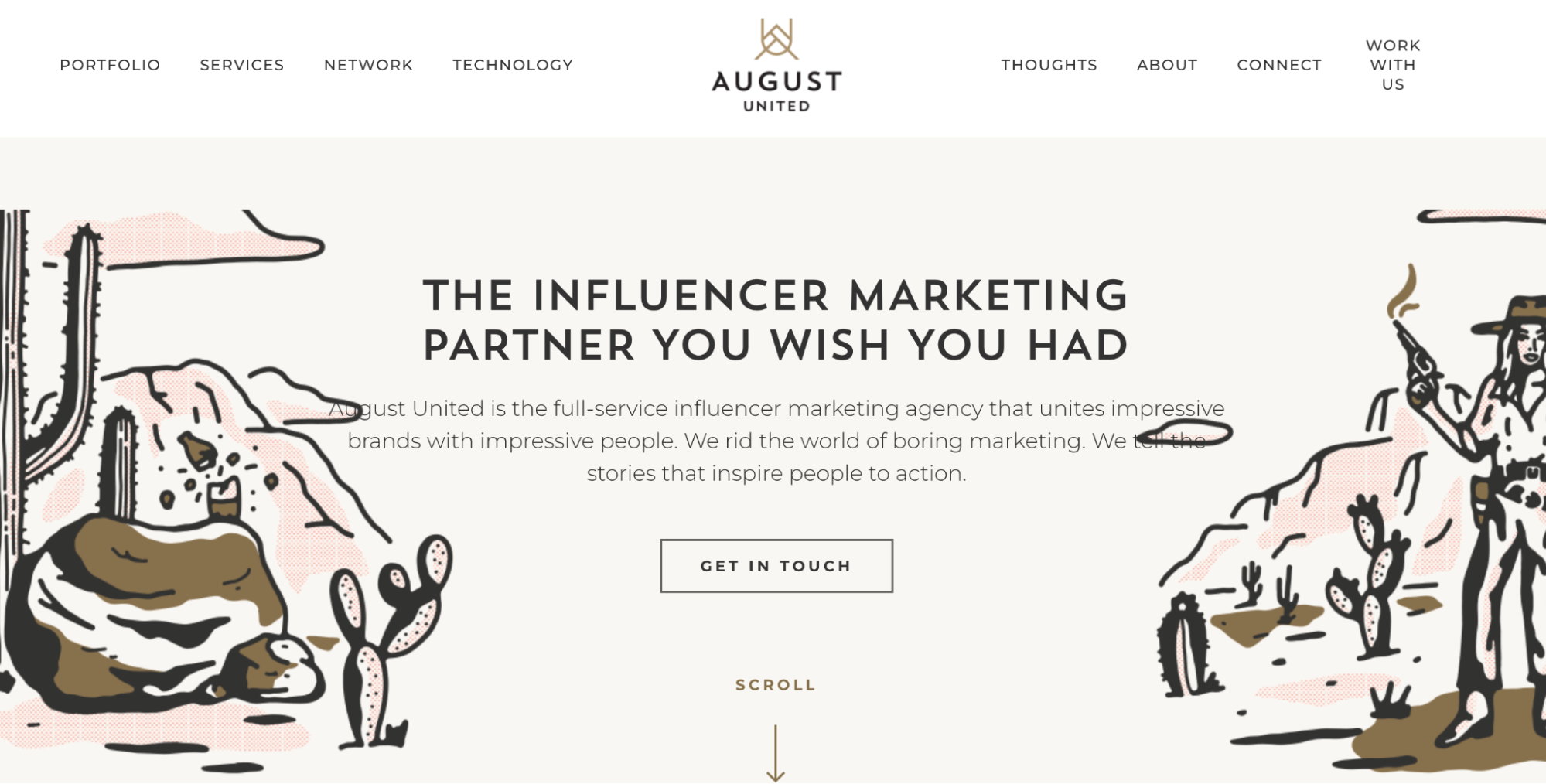 Offices: Tempe, AZ
Services: Influencer Marketing, Social Media Marketing.
August United is a full-service influencer marketing agency that unites impressive brands with impressive people. They aim to rid the world of boring marketing. They tell stories that inspire people to action.
They work with brands from all industries, splitting their work into five areas: influencer strategy, network development, content creation, experiential marketing, and "awesomization." By that last (made-up) term, they mean that any campaign or project can have the legs for growth, and the launch of your mission is just the start. Their brand managers continue to monitor the performance of your campaign closely and are ready when necessary to lift, optimize and strike when the iron is hot.
They see their network of influencers more as content creators – individuals who have an eye for aesthetics and the quick-draw tongue to turn any message into illuminating persuasion. August United digs deep to find the right network of Creators that can be an extension of your brand well past the end of your campaign. They see themselves as like a matchmaker between you and your most compatible Creators.
In addition, August United has an in-house studio to create content where necessary. Their "lean 'n mean team of in-house mavericks" love thinking outside the box.
August United's Client List includes:
Kroger

PetSmart

See's Candles

Ralphs

Fox Restaurant Concepts
---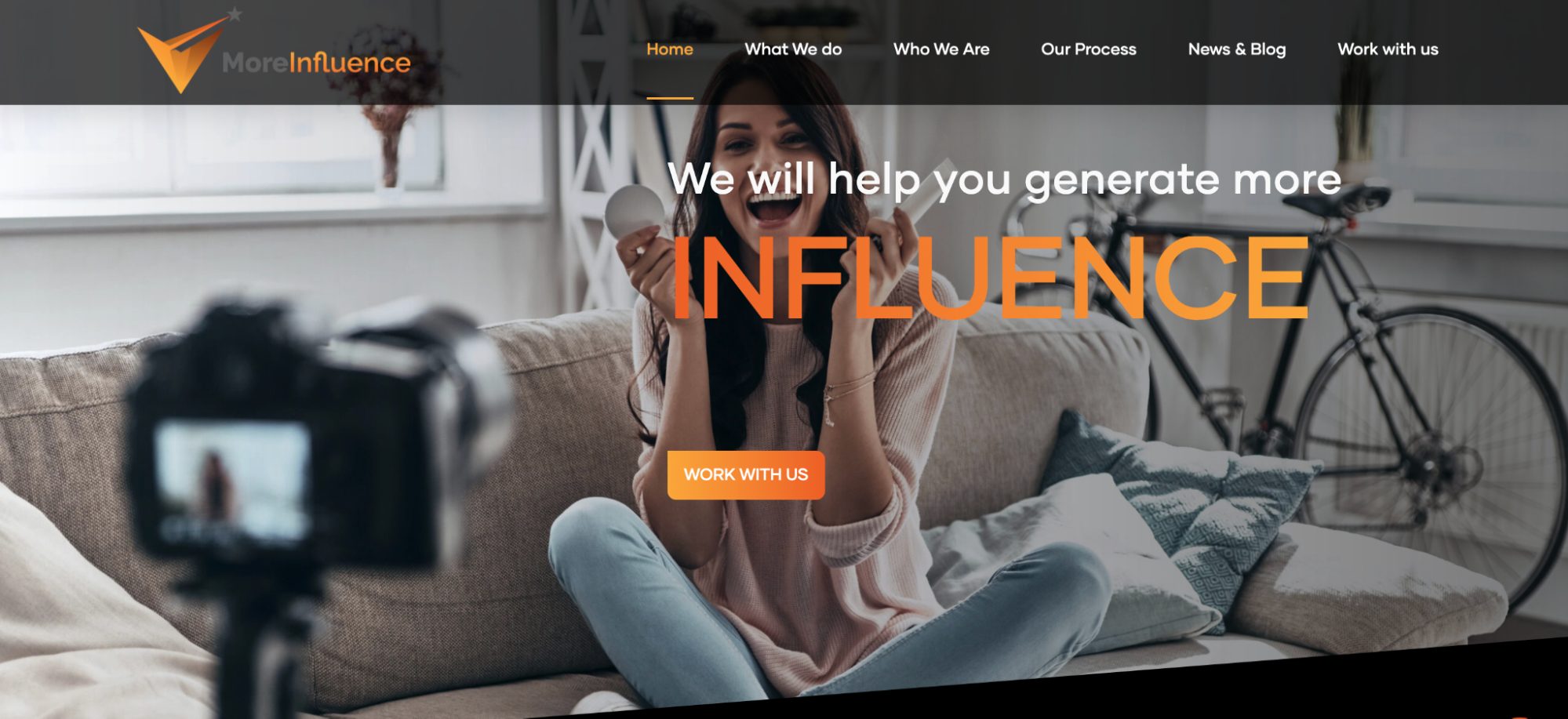 Offices: Los Angeles, CA. Boston, MA. Eatontown, NJ.
Services: Influencer Strategy, Influencer Match, Influencer Relations and Contracting, Content Guidelines, Performance Metrics and Analytics, Retargeting/Paid Social.
More Influence helps you drive more sales, attain higher revenue, and have More Influence. They enjoy 35 years of marketing strategy experience combined with cutting-edge data analytics to ensure that you have the best strategy with the data to back it up.
They begin by identifying the influencers among our expansive network that most closely align with your niche market and brand strategy. Upon approval, your brand posts will go live on your selected influencers' pages, immediately reaching a built-in audience of potential customers.
More Influence's data-driven internal analytics process combines with the most comprehensive external search platforms to ensure you team up with the best influencers to set your brand up for present and future success. In addition, the agency keeps you informed of your measurable reach results through extensive data collection and tracking analytics.
More Influence's Client List includes:
Coca-Cola

The Coffee Bean & Tea Leaf

HP

Interscope Records

Klondike
---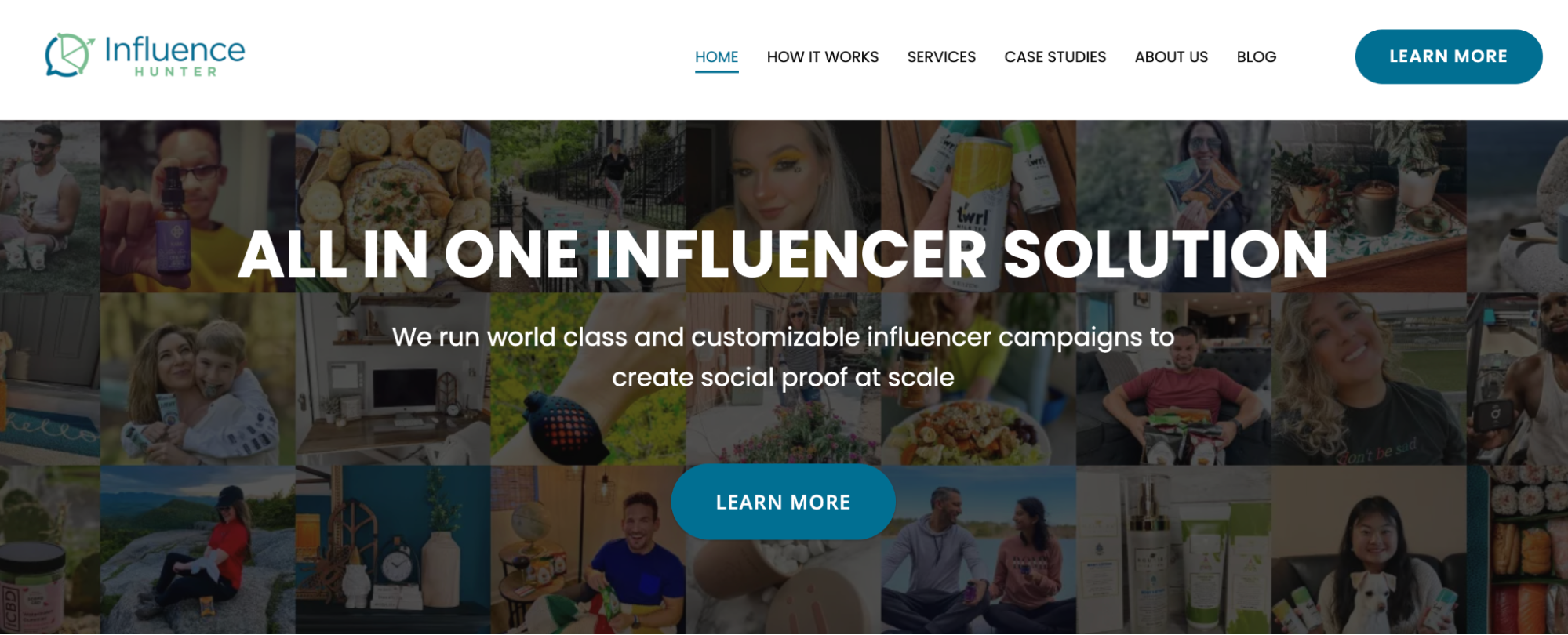 Offices: Los Angeles, Toronto, Vancouver, Berlin
Services: Influencer Marketing, Social Media Marketing.
Influencer Hunter runs world-class and customizable influencer campaigns to create social proof at scale. Their team works hard to understand your goals and provide you with customized, authentic, and data-driven campaigns that will elevate your brand to new heights.
The agency specializes in reaching out to influencers in large quantities on your behalf to get your product in the hands of many influencers quickly. They work with their network of influencers to boost social media coverage of the products they are gifted. Anywhere from 10 – 500+ influencers may post about your product each month, positioning your brand in front of the masses.
Influence Hunter determines who the top-performing influencers are and bring them on as brand ambassadors for your company. In addition, they provide you with analytics and reports of your progress throughout the campaign, so you always know what's happening.
Notably, Influence Hunter targets solutions for businesses of all sizes. If you're small, your best option may be to gift products to influencers with the agreement to post in exchange for a free product. Larger brands can target influencers with a more significant following on a pay-per-post model. The third option is whitelisting, where you use influencer-generated content in your paid ads.
Influence Hunter's Client List includes:
Blaze Pizza

Honda

Honest Paws

Quevos

Decorated
---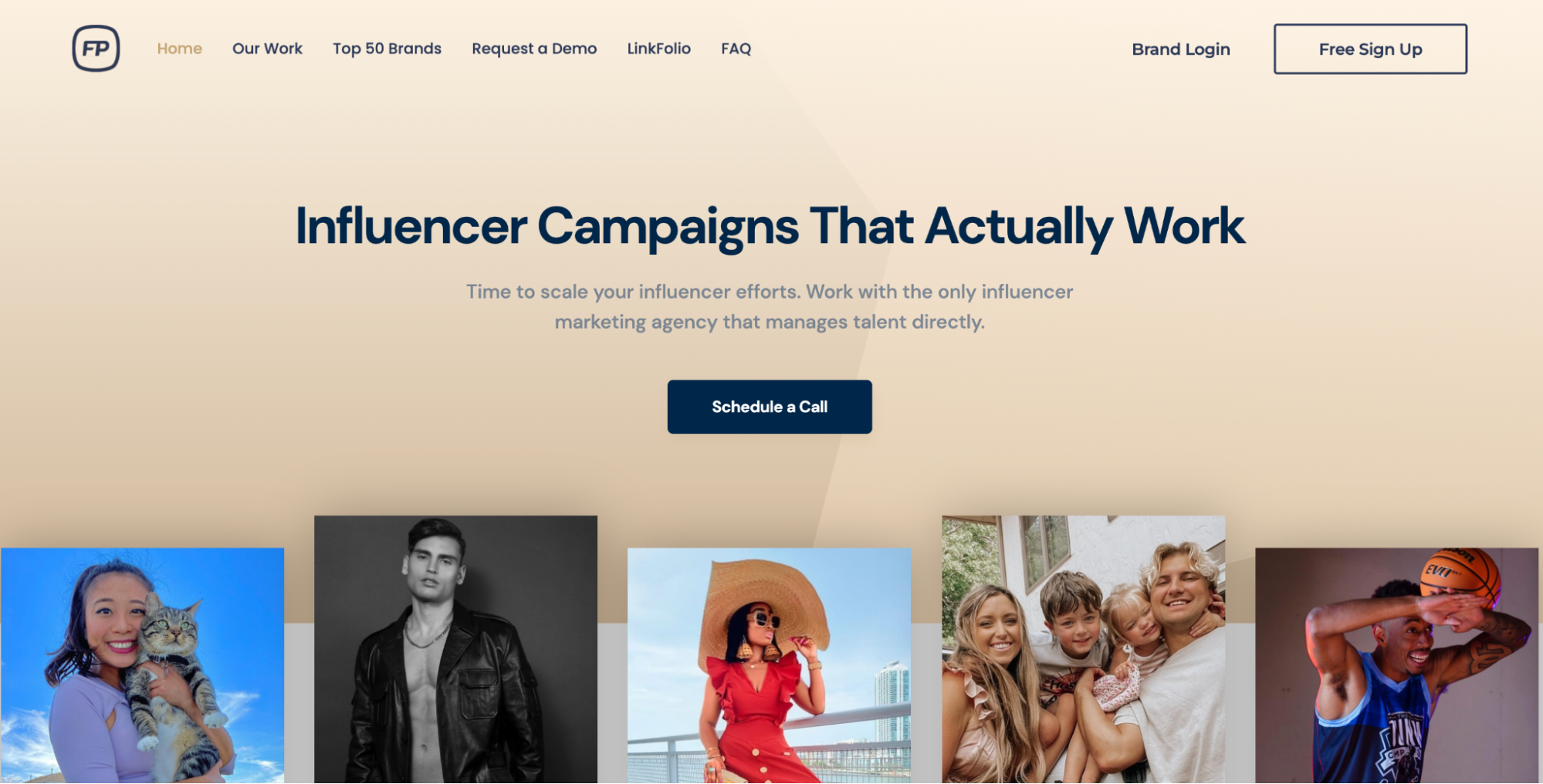 Offices: Redwood City, Los Angeles, San Diego
Services: Influencer Marketing, Full-Service Production.
FamePick works on both sides of the influencer marketing process, with both brands and influencers as clients. They understand the importance of high-quality content creation, and the agency knows the best people to deliver that content. Their team can handle everything from pitch to campaign management to media buying.
Services (to brands) include talent procurement, campaign blasts, and end-to-end managed services. With FamePick Talent Discovery, you can see talent bios, live fan counts, and audience analytics all in one place.
FamePick's Client List includes:
Hello Fresh

IPSY

Reebok

Current

Freshly
---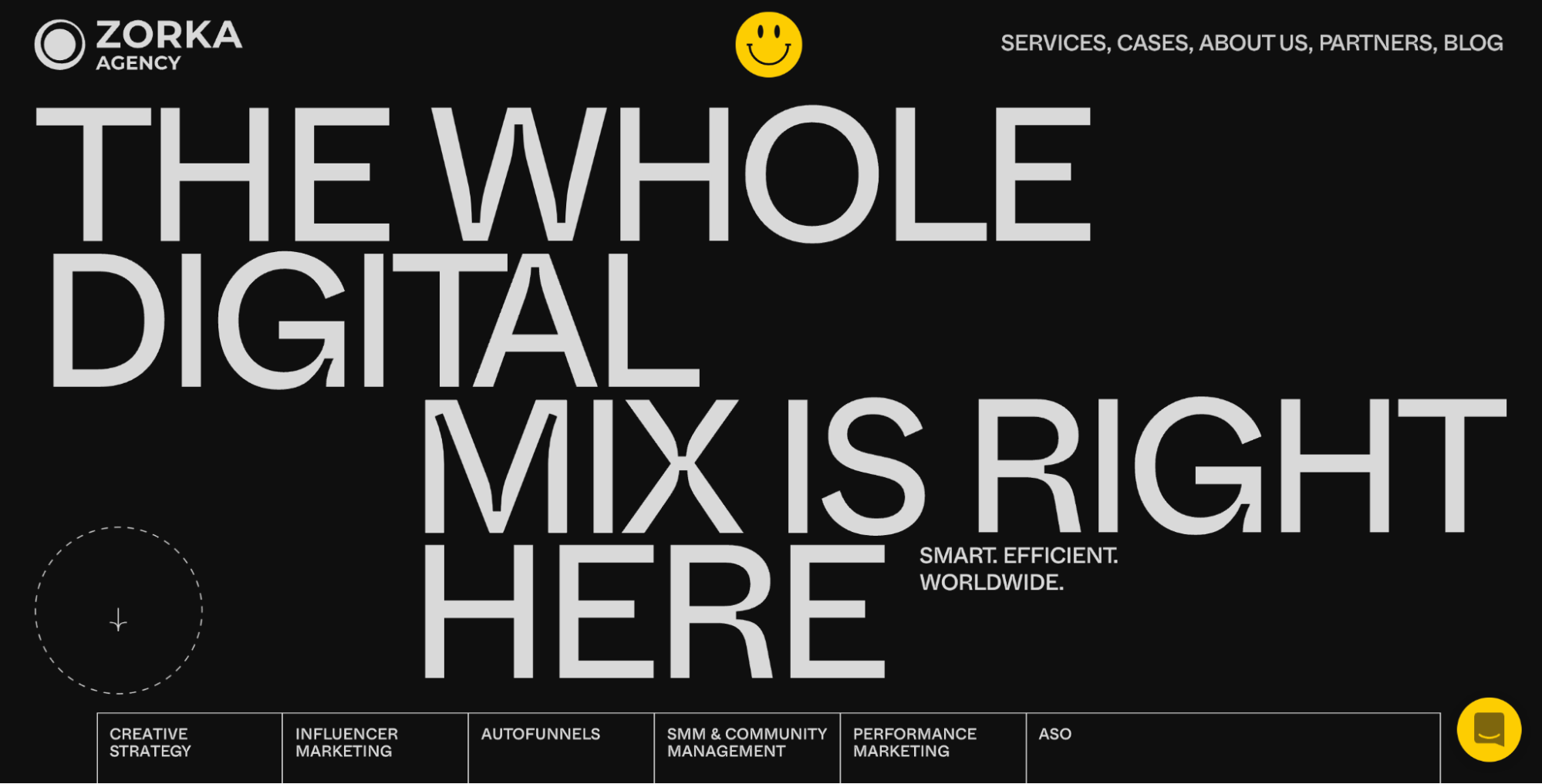 Offices: Moscow (Russia), Dover (USA), Minsk (Belarus).
Services: Influencer Marketing, Social Media Marketing, Social Media Management, Digital Marketing, Talent Management, Full-Service Production.
Zorka Agency is more than just a content creation agency. It offers a wide range of digital marketing services, including digital creative strategy, influencer marketing, community management, social media marketing, user acquisition, automated sales funnels, and ASO.
They target the best influencers to meet your needs and work with any influencer on any platform.
They consider themselves digital geeks with 10+ years of expertise, with a database of over 500,000 influencers. They highlight unique content from influencers.
They treat their clients as their partners. Having global experience in digital marketing, they dig deep into the business's needs and goals. They offer an original mix of technologies, traffic channels, creative formats, and unconventional methods to reach the client's target audience.
Zorka Agency's Client List includes:
Google

Wargaming.net

AliExpress

Publicis Group

Gameloft
---