Advertising Disclosure
Advertising disclosure:
Our partners compensate us. This may influence which products or services we review (also where and how those products appear on the site), this in no way affects our recommendations or the advice we offer. Our reviews are based on years of experience and countless hours of research. Our partners cannot pay us to guarantee favorable reviews of their products or services.
As a business owner striving to enhance your marketing performance, it is crucial to find the right partner that understands your unique needs. Boutique marketing agencies offer a compelling alternative to generic strategies that may fall short of engaging your target audience. These specialized agencies are recognized for their tailored solutions, bespoke strategies, and focused services.
Partnering with a boutique agency ensures a customized marketing experience designed to meet your specific business goals.
In that way, boutique agencies stand out for their unparalleled attention to detail, expertise, and proven success in their areas of concentration. However, it is essential to evaluate if a boutique agency best aligns with your business requirements. Larger agencies may cater better to the demands of sizable enterprises, while boutique agencies are ideally suited for smaller businesses seeking a personalized touch.
If a boutique marketing agency aligns with your business objectives, discovering industry-leading agencies becomes the next step.
---
Top Boutique Marketing Agencies to Elevate Your Business with Tailored Strategies:
---
Top Boutique Marketing Agencies to Elevate Your Business with Tailored Strategies
By choosing one of the top boutique marketing agencies, you can rest assured that your marketing strategy is in the hands of experts who are dedicated to helping your business succeed.
Here is the list.
Top
boutique marketing agencies
2024

SmartSites is a boutique marketing agency specializing in helping boutiques thrive in the digital world. As a Google Premier Partner, Microsoft Select Partner, and HubSpot Certified Partner, SmartSites brings an impressive portfolio of services to the table. With a track record of success, they've delivered an 87% increase in total site traffic for Kohesion Clothing and a 141% increase in ROAS for Melroso.
SmartSites provides design-centric and unique website designs for boutiques, ensuring an engaging online presence. Their SEO solutions focus on helping customers find your business online, achieving long-term success for your boutique. Additionally, they offer Pay Per Click marketing services to drive highly qualified leads to your site and grow your business. SmartSites is the perfect choice for boutiques seeking a digital marketing partner with extensive knowledge in their niche.
---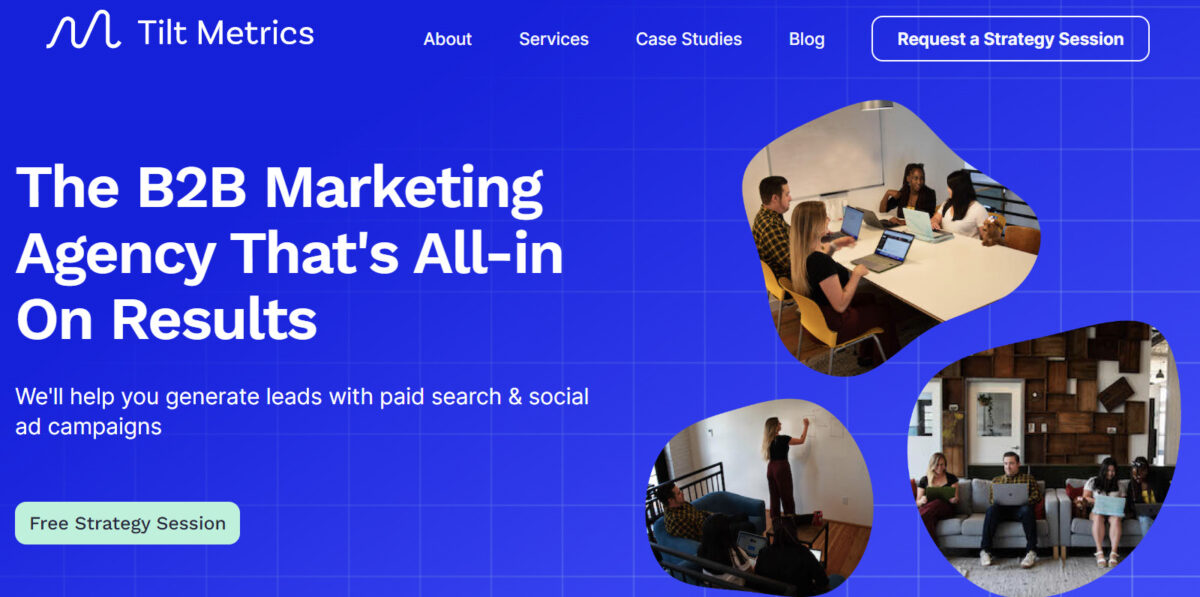 Tilt Metrics is a B2B marketing agency that's all-in on results, specializing in generating leads for software and B2B tech companies. With case studies boasting impressive figures such as $2.1 million in sales for a technology consultancy and 10,431 signups for a FinTech SaaS, Tilt Metrics has proven its ability to deliver outstanding results.
Focused on generating awareness, building trust and authority, and converting qualified prospects, Tilt Metrics provides an end-to-end solution for B2B marketing needs. Utilizing channels such as Facebook, Instagram, Google, LinkedIn, YouTube, and sponsorships, they create automated lead generation campaigns that move your ideal prospects from strangers to loyal customers.
---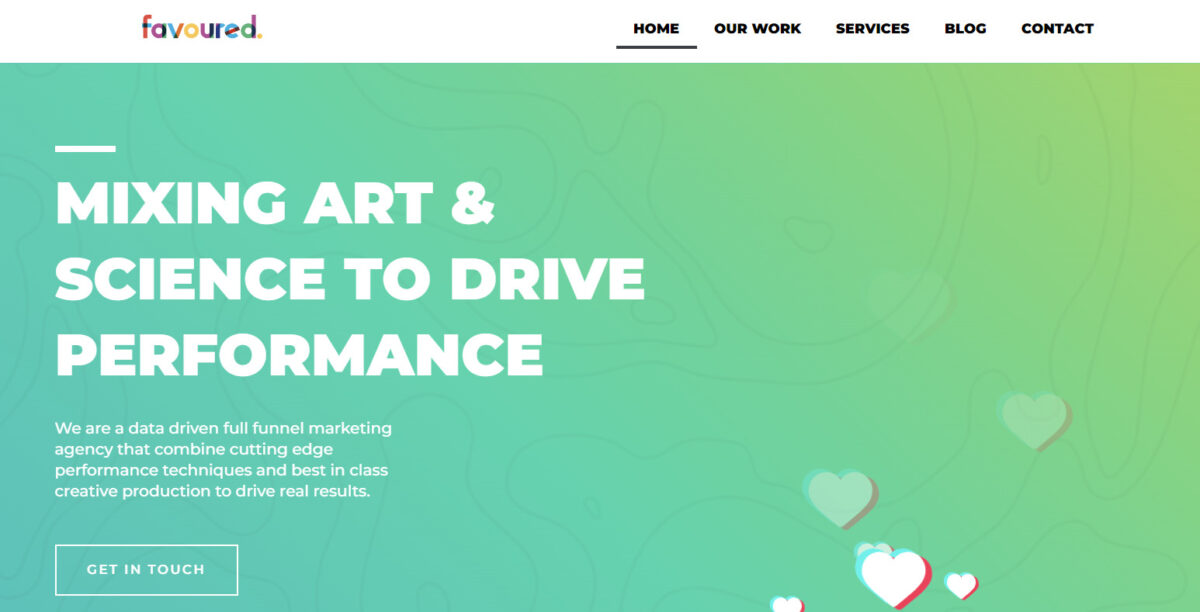 Blending art and science to fuel performance, Favoured is a data-driven full-funnel marketing agency. Their extensive service offerings include advertising, influencer & organic social, email, push, automations, growth hacking, design, motion graphics, and video.
Favoured's track record speaks volumes, as they've collaborated with hundreds of companies to achieve impressive results that meet and surpass clients' KPIs. Focusing on the entire customer journey, they take responsibility from the initial impression to nurturing brand advocates. Their dedication to exceptional performance, effective communication, and proactivity makes Favoured a dependable partner for businesses aiming to grow.
---

26 Brix, a Sacramento-based digital marketing agency, has been providing clients with exceptional service and tailored solutions for over 15 years. With a strong focus on SEO, website design, web development, and other marketing-related services, they have become the go-to boutique agency for smaller and mid-sized organizations.
Their industry-leading professionals and commitment to exceptional customer service ensure that clients receive measurable results. A standout case study showcases their ability to increase organic search traffic for a regional wine distributor by 40% within just six months.
---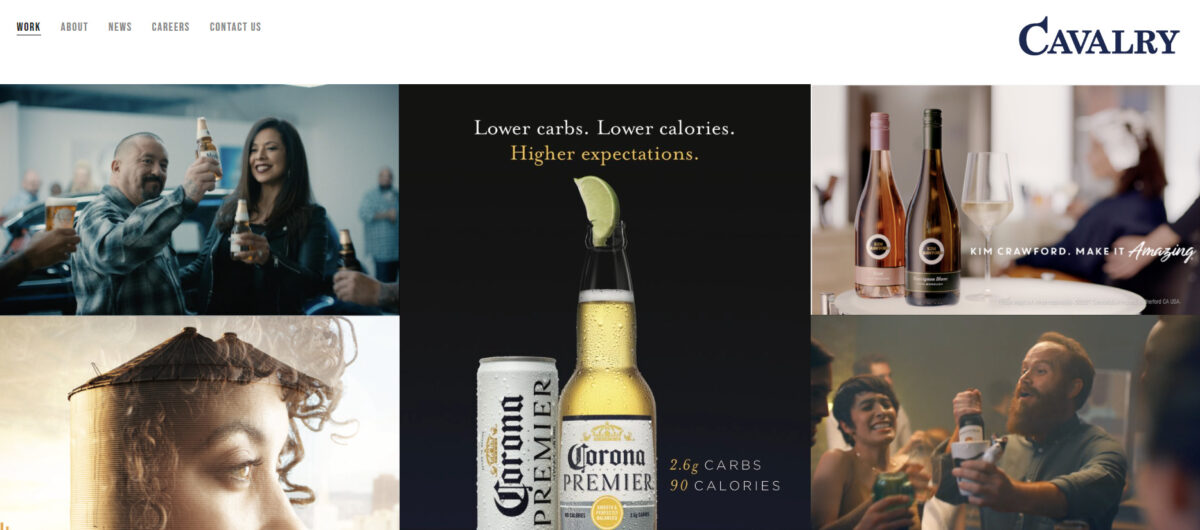 Cavalry is a boutique marketing agency based in Chicago that helps brands punch above their weight, no matter their size. They're part of the WPP network but remain a standalone agency, giving them access to full creative and media-buying power. Cavalry offers three specialized platforms for potential clients: building brands, deep experience in highly visible and emotional categories, and launching new brands or fixing broken ones.
The agency is obsessed with finding insights and executing creative ideas that amaze and delight their audience. Their portfolio includes successful projects for healthcare, financial services, and consumer goods. Cavalry has won numerous awards, including the 2021 Ad Age Small Agency of the Year and the 2020 Creativity International Awards.
---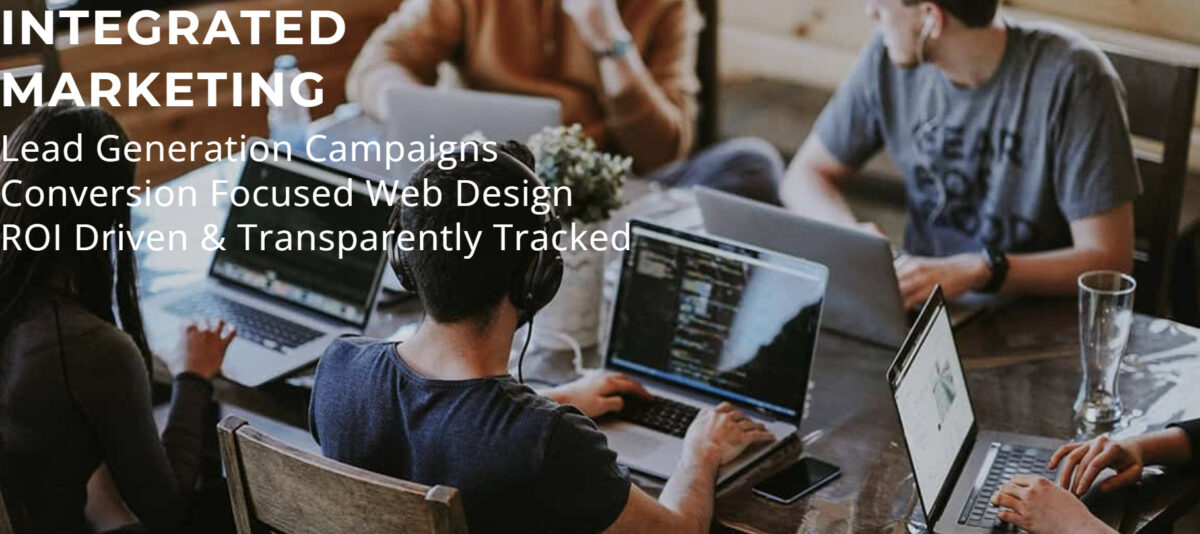 Green Vine Marketing, a digital marketing agency based in Denver, Colorado, stands out for its powerful digital marketing solutions. They offer a dedicated account management team and cutting-edge analytics and reporting, serving skilled marketers and businesses of all sizes.
With a focus on results-driven campaigns, Green Vine Marketing helps businesses achieve their growth goals through tailored strategies that adapt to the evolving market landscape. Some of the key services provided by Green Vine Marketing include email marketing, SEO, and PPC advertising.
---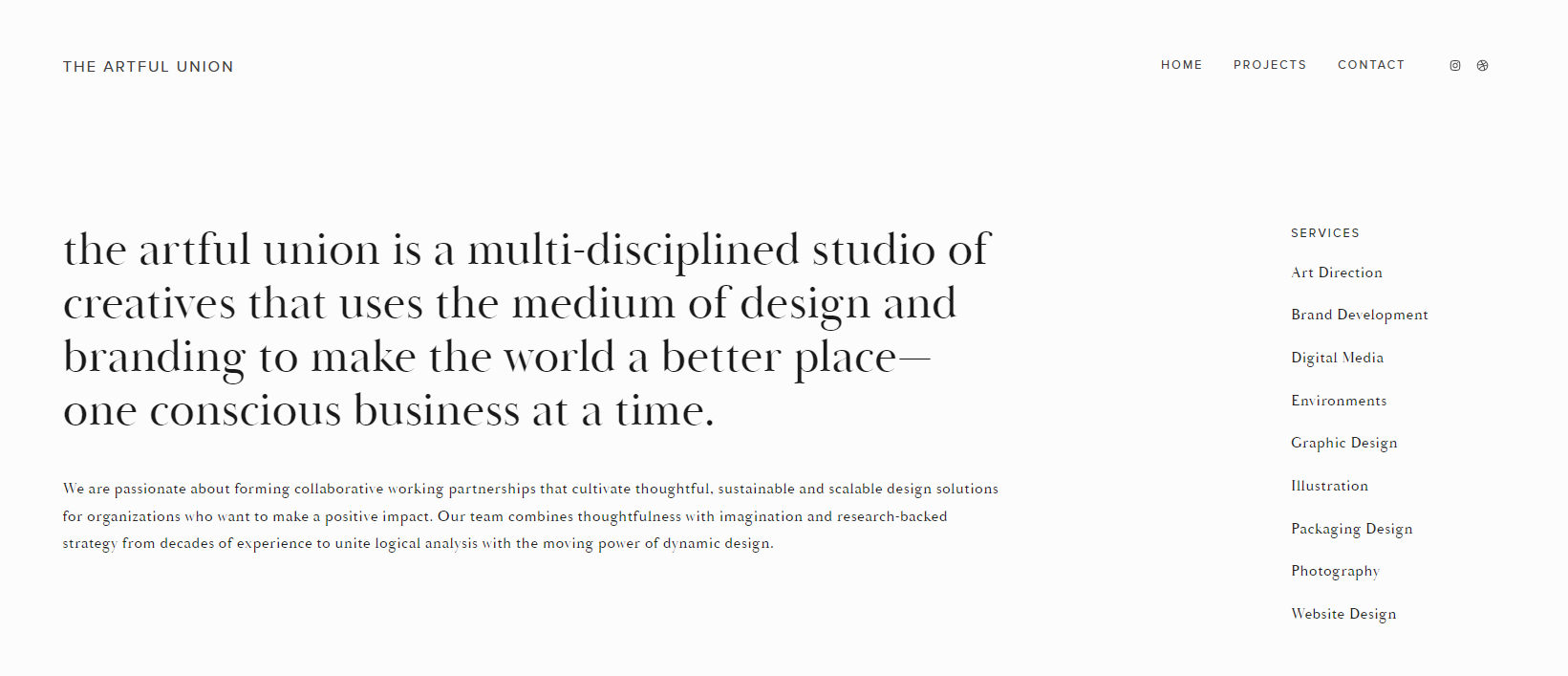 The Artful Union is a boutique marketing agency known for its creative, contemporary solutions. They offer a range of services, including web development and SEM, and customize each offering to meet the unique needs of their clients. The agency has a strong online presence, serving clients from all over the world, including individuals, small start-ups, and established businesses.
The Artful Union focuses on developing and implementing the look and feel of their clients' brand across a variety of print, digital, and social mediums. Their team of experts uses a collaborative approach to ensure that each client's vision is brought to life in a way that resonates with their target audience.
The agency's portfolio includes successful projects for a variety of industries, including fashion, hospitality, and education. In addition, The Artful Union has been recognized with multiple awards for their outstanding creative work.
---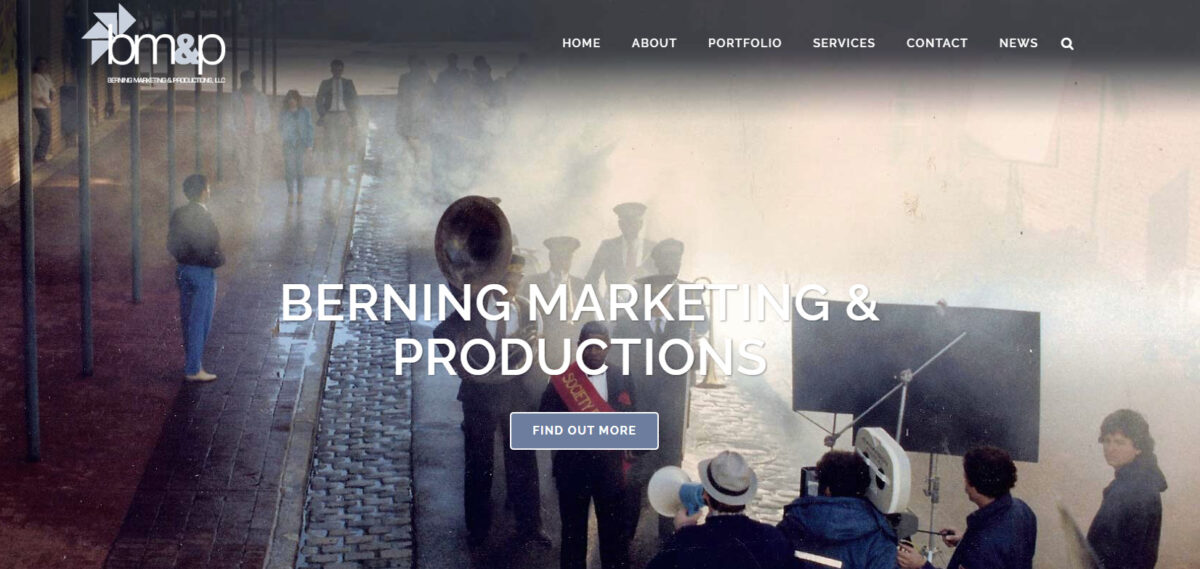 Berning Marketing & Productions (BM&P) is a boutique marketing agency based in New Orleans, Louisiana. They serve a diverse group of quality-focused clients, including Fortune 500 corporations, with full-service advertising, strategic planning, research, branding, design, web and interactive development, traditional media placement, and social media services.
BM&P delivers integrated marketing campaigns that meet the unique needs of its clients, with a track record of success evidenced by strong client relationships and industry recognition.
---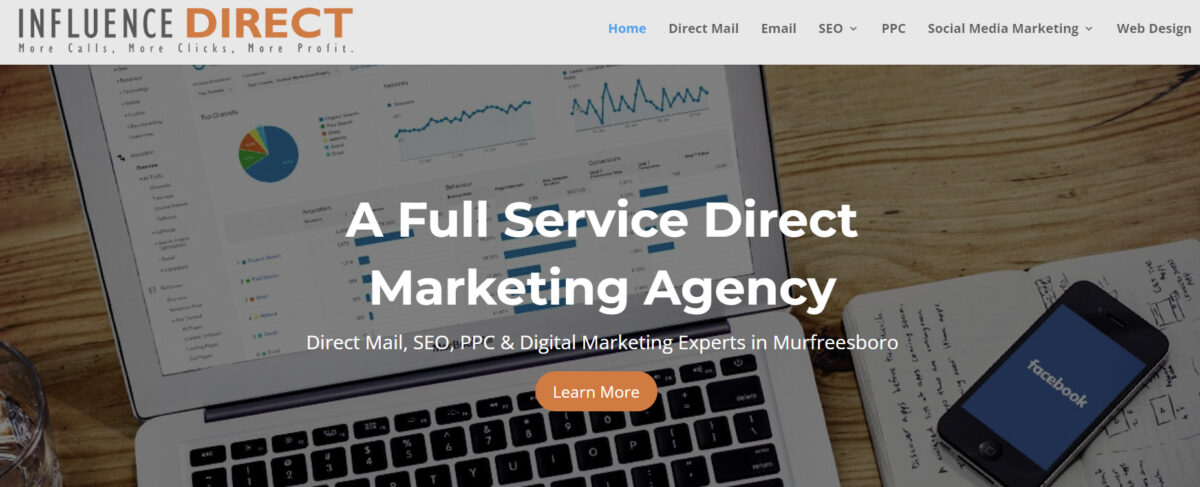 Influence Direct is a full-service direct marketing agency based in Murfreesboro, Tennessee. They specialize in direct mail, email marketing, SEO, PPC, social media marketing, and web design. Their focus is on helping clients establish their business objectives and create attention-capturing designs that complement all other aspects of their online brand.
Influence Direct offers daily detailed mail delivery and response reports, state-of-the-art printing assets, industry-leading turnaround time, service, and support. Their email marketing team creates specific campaigns to generate new prospects or increase clients' current customer average spend and retention rate. The agency's SEO team ensures clients' websites have a visible and effective search presence leading to a quantifiable increase of visitors who convert to new clients.
---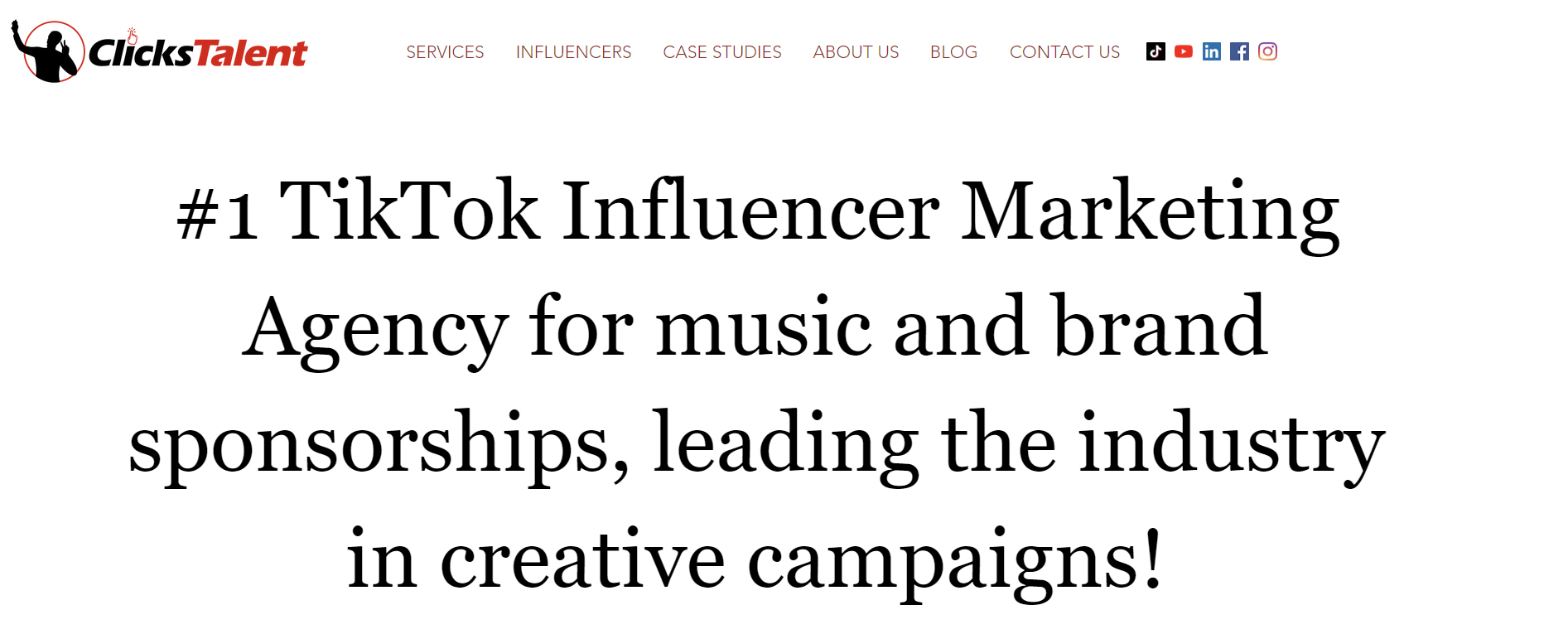 For experienced marketers seeking a trusted partner to elevate their organization, Clicks Talent is an excellent choice. They specialize in website design, email marketing, and online media buying, enabling clients to focus on their core competencies while meeting their goals.
Clicks Talent's content and PPC marketing expertise makes them a perfect fit for businesses aiming to capitalize on trending opportunities and create successful campaigns. Their core services include social media marketing, marketing strategy, advertising, branding, and digital strategy.
---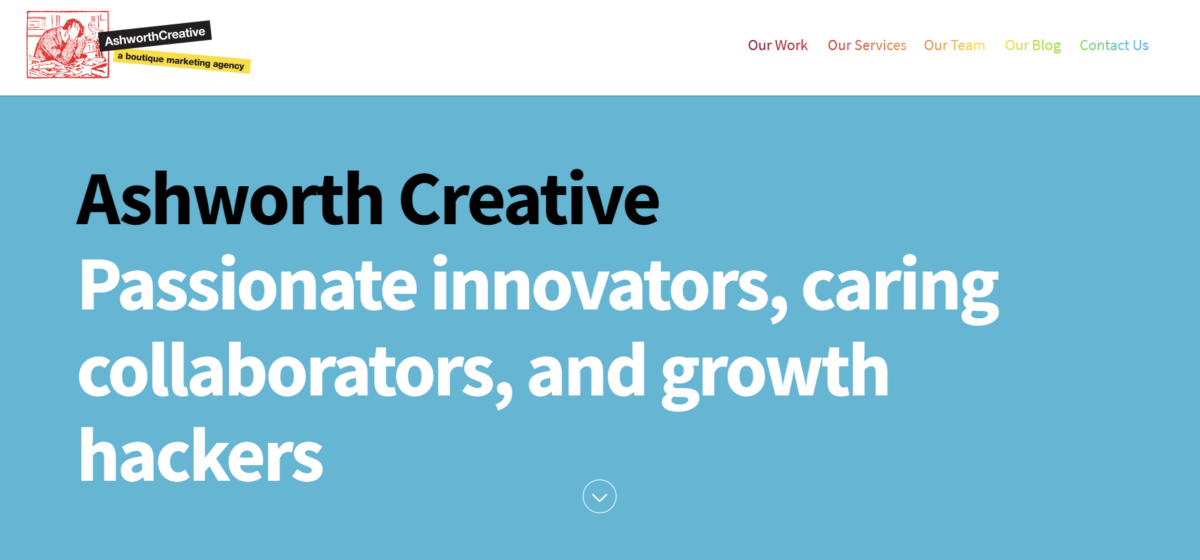 Ashworth Creative, an all-encompassing boutique marketing agency, has spent 18 years mastering the art of blending advertising, web design, branding, content creation, and search optimization. Their passionate approach and attention to detail have resulted in a rich portfolio of over 200 websites and thousands of ads catering to various industries, including healthcare, manufacturing, higher education, and construction.
Notable clients such as Bard College, Marist, and NYU have benefited from Ashworth Creative's relentless pursuit of raising brand awareness, profile, and search engine rankings. What sets them apart is their ability to provide fast turnaround times, effectively connect with target audiences, and deliver clean, thoughtful code that appeals to search engines. Their video production capabilities also contribute to promoting and selling products.
---

MGMT Digital is a boutique digital marketing agency focusing on the treatment industry. Their commitment to making a difference has driven them to offer a comprehensive range of services, including branding & design, marketing, and digital services.
Their expertise in behavioral healthcare marketing enables them to create strategies that cater to each facility's unique requirements. MGMT Digital's mission revolves around providing ethical solutions for treatment centers they believe in.
MGMT Digital's results-driven approach has generated impressive outcomes, with most clients witnessing over 100% increase in organic positions and traffic within 3-6 months. As digital marketing experts dedicated to the treatment industry, MGMT Digital has developed proven formulas and strategies to boost traffic and conversions.
---
---
Why Partner with a Boutique Marketing Agency?
Partnering with a boutique marketing agency offers valuable benefits. These specialized agencies deliver a unique, personalized marketing experience and impactful strategies that set businesses apart from the competition.
Key benefits include relationship building, allowing for open communication, and ensuring that marketing strategies are precisely tailored to business needs. Boutique marketing agencies are flexible and adaptable, enabling marketing strategies to evolve alongside businesses.
Their targeted focus on local and niche markets leads to more significant results and higher returns on marketing investment. Boutique agencies have the freedom to explore new, creative marketing strategies that align with brands and connect with target audiences in meaningful ways.
Frequently Asked Questions
What makes a marketing agency a 'boutique' agency?
A boutique marketing agency is typically a smaller, specialized agency that offers personalized and tailored services to a select group of clients. They often focus on niche industries or specific marketing channels, allowing them to deliver highly customized and effective strategies for their clients. The smaller size and specialized expertise of boutique agencies enable them to be more agile and responsive to the unique needs of their clients.
How do boutique marketing agencies differ from larger marketing agencies?
Boutique marketing agencies generally offer a more personalized approach, with a focus on tailored strategies and services for their clients. They often have a smaller team of experts who specialize in specific industries or marketing channels. Larger marketing agencies, on the other hand, tend to offer a broader range of services and cater to a wider range of clients, which can sometimes lead to less personalized attention and a more generic approach to marketing strategies.
What types of businesses can benefit from working with a boutique marketing agency?
Businesses that require specialized marketing services, such as those in niche industries or with unique marketing needs, can greatly benefit from working with a boutique marketing agency. These agencies have the expertise and knowledge to create highly customized strategies that specifically cater to the unique requirements of their clients, resulting in more effective marketing campaigns.
How do I choose the right boutique marketing agency for my business?
To choose the right boutique marketing agency, consider factors such as the agency's expertise in your industry, their track record of success, and the range of services they offer. Look for case studies and client testimonials to understand the agency's capabilities and the results they've delivered for similar businesses. Additionally, consider the agency's communication style and responsiveness to ensure they will be a good fit for your business.
How do boutique marketing agencies measure the success of their campaigns?
Boutique marketing agencies typically use a range of key performance indicators (KPIs) to measure the success of their campaigns. These may include metrics such as website traffic, conversion rates, leads generated, and return on ad spend (ROAS). By closely monitoring and analyzing these KPIs, boutique agencies can optimize their marketing strategies to deliver better results for their clients.
Are boutique marketing agencies more expensive than larger agencies?
The cost of working with a boutique marketing agency can vary depending on the agency and the specific services they provide. In some cases, boutique agencies may charge higher fees due to their specialized expertise and personalized approach. However, the value they deliver in terms of tailored strategies and successful outcomes can often outweigh the potentially higher costs. It's important to consider the agency's pricing structure, the scope of services they offer, and the potential return on investment when comparing costs between boutique and larger agencies.