There's a clichéd saying about how failure to plan leads to failure. When it comes to marketing it also holds true. Whether you want to improve your email marketing campaigns or want to focus more on search engine marketing or social media campaigns, you'll need an effective strategy.
As they also say, two heads are better than one. So, to help you improve your marketing efforts, here are 15 digital agencies that will help you to strategize, scale, and succeed.
---
Top 15 Marketing Strategy Agencies:
---
15 of the Best Marketing Strategy Agencies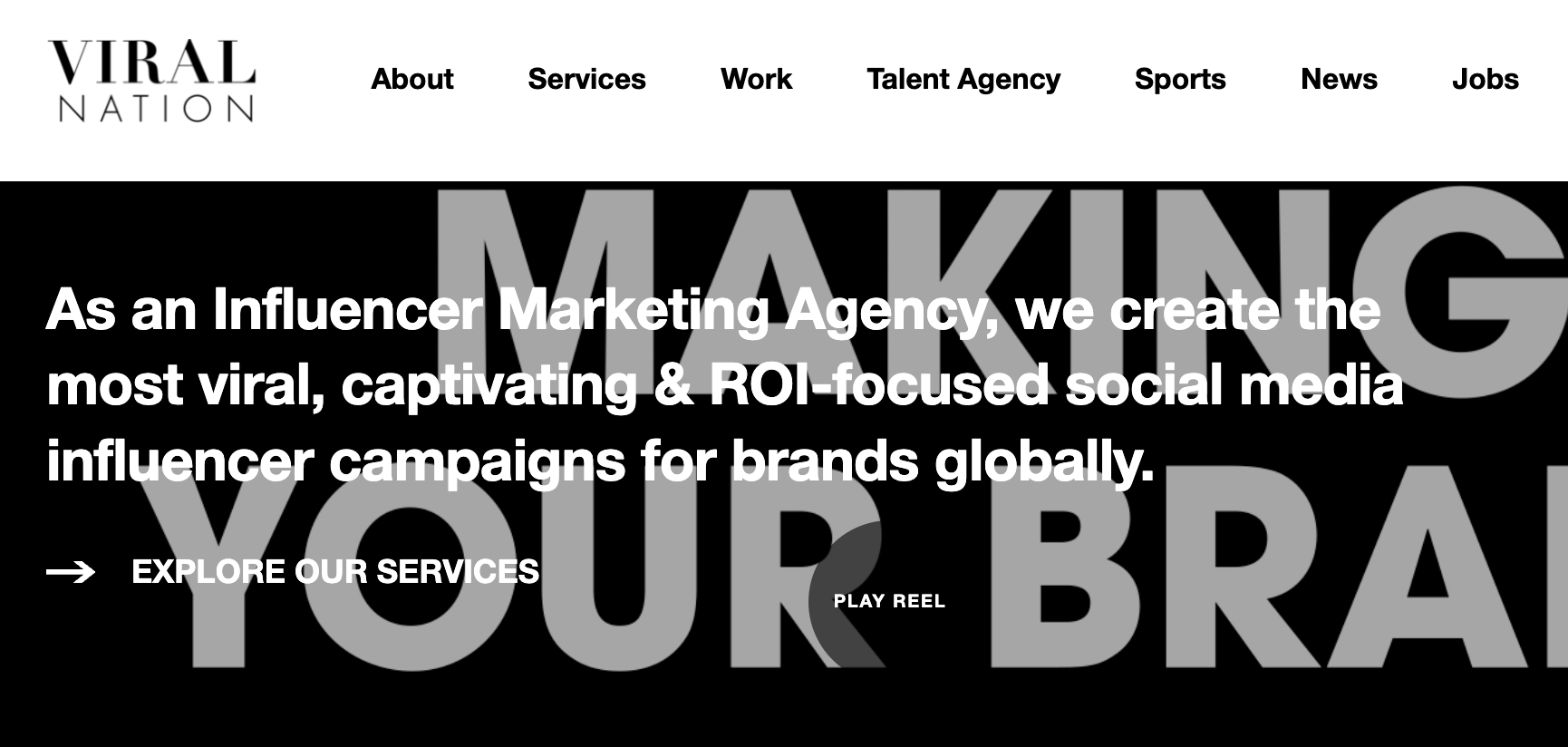 If you specifically plan on working with influencers and sport stars, be sure to check out Viral Nation. They were founded in 2014 as the first influencer marketing agency and everything that they do is backed by strategy. Their award-winning team of strategists, analysts, and creatives will work with you to create and implement a social media strategy that's customized for your specific goals and target audience.
For example, for Energizer they came up with a creative strategy to drive awareness and boost sales for new lighting products. They worked with six influencers to create custom content that showed how Energizer's flashlights and headlamps make a great holiday gift. The campaign generated over 800,000 interactions and views respectively.
Key services include:
Content strategy

Influencer marketing

Paid and performance media

Sports marketing

Reporting and analytics
---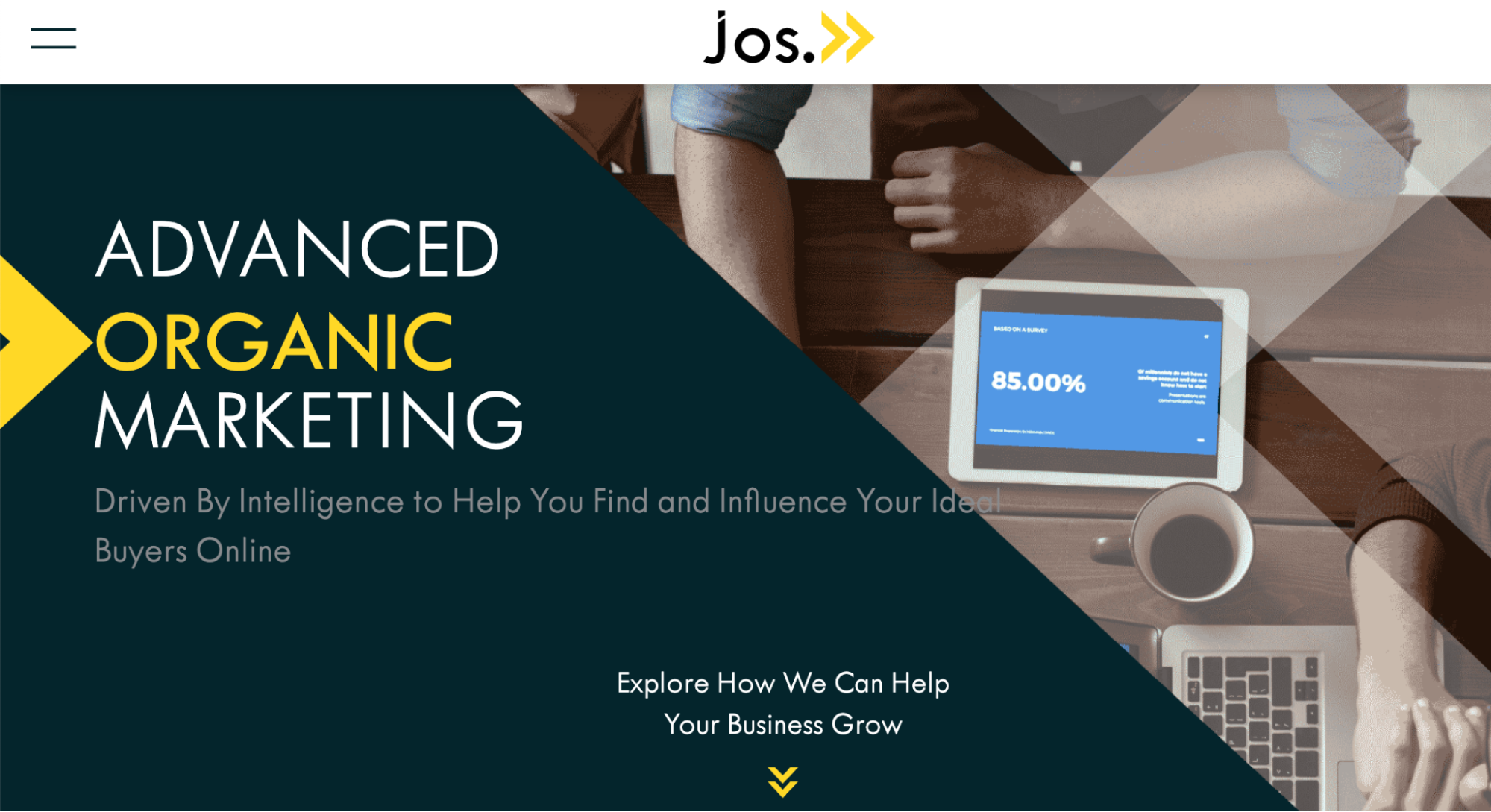 Based in Atlanta, Georgia, Joseph Studios is an award-winning agency that offers intelligence-based digital marketing services. Their marketing strategies are customized for each client and designed around deliverables that are set out for an entire year.
In the first month, they'll have an in-depth interview with you. During this meeting, they'll jot down your values and short-term goals. Using a SWOT analysis, they'll then list any gaps and take a look at how previous marketing campaigns performed. Only after they've collected this info will they shift their attention to creating a personalized marketing strategy for your brand.
At the end of month one, they'll first go over the results and, if necessary, make changes before they move on to the next stage of your tailored marketing strategy.
Key services include:
Marketing strategy

Content marketing

Email marketing

Public relations

Social media

SEO
---

Thrive Internet Marketing Agency is one of the top digital marketing agencies and can help you with virtually everything related to marketing, including developing a marketing strategy for your online business. Their team of digital marketing strategy consultants will do the drudge work (aka research and analysis) to identify the challenges in your market. Based on their findings, they'll then share data-driven suggestions to help you reach your goals.
Not only will they consider the unique traits of your industry, but they'll also keep in mind your financial means. So, the goals that you're chasing will be realistic and achievable with your budget.
For example, for one client they managed to increase their organic traffic by about 57% in a year. This translated into nearly 90,000 leads across 180 locations.
Key services include:
Website audit services

SEO strategy

PPC strategy

SEM strategy

Amazon marketing

Link building

eCommerce marketing
---

If you specifically need help with Amazon marketing, you can check out Nuanced Media. In addition to eCommerce marketing, they also focus on Amazon marketing.
Based in Arizona, at the core of their philosophy is to follow results-driven, holistic multi-channel digital strategies that keep in mind market trends and advancements in tech. Using what they call their Market Velocity Action Plan (MVAP) process, they'll analyze your current sales funnel and sales process. The info collected during this process they'll then use to create a unique, multi-channel eCommerce marketing strategy and action plan that are customized for your goals.
Key services include:
Product launch strategy

Lead nurturing

Affiliate marketing

Email marketing

Branding
---

If you specifically need help with crafting a strategy for social media, be sure to check out Ignite Social Media. Founded in 2007, Ignite Social Media is an award-winning social media agency. In total, they offer 12 different services that include social strategy development. In short, they'll passionately plan a social media plan for your business that will generate sustainable growth.
In fact, they feel so passionately about what they do that they've named their approach. They refer to it as the Ignite Method of Social Media Strategy Development. Part of this six-step process is to create strategies for content, different channels where your target audience is most active, and campaigns.
Some of the brands for which they offered strategic consulting include the likes of Jeep, Dodge, and Fiat. For example, for Dodge they created a strategy that centered on social gaming. The result – more than 250 million impressions.
Key services include:
Community management

Influencer marketing

Reporting and analytics

Consulting

Crisis management

Social listening
---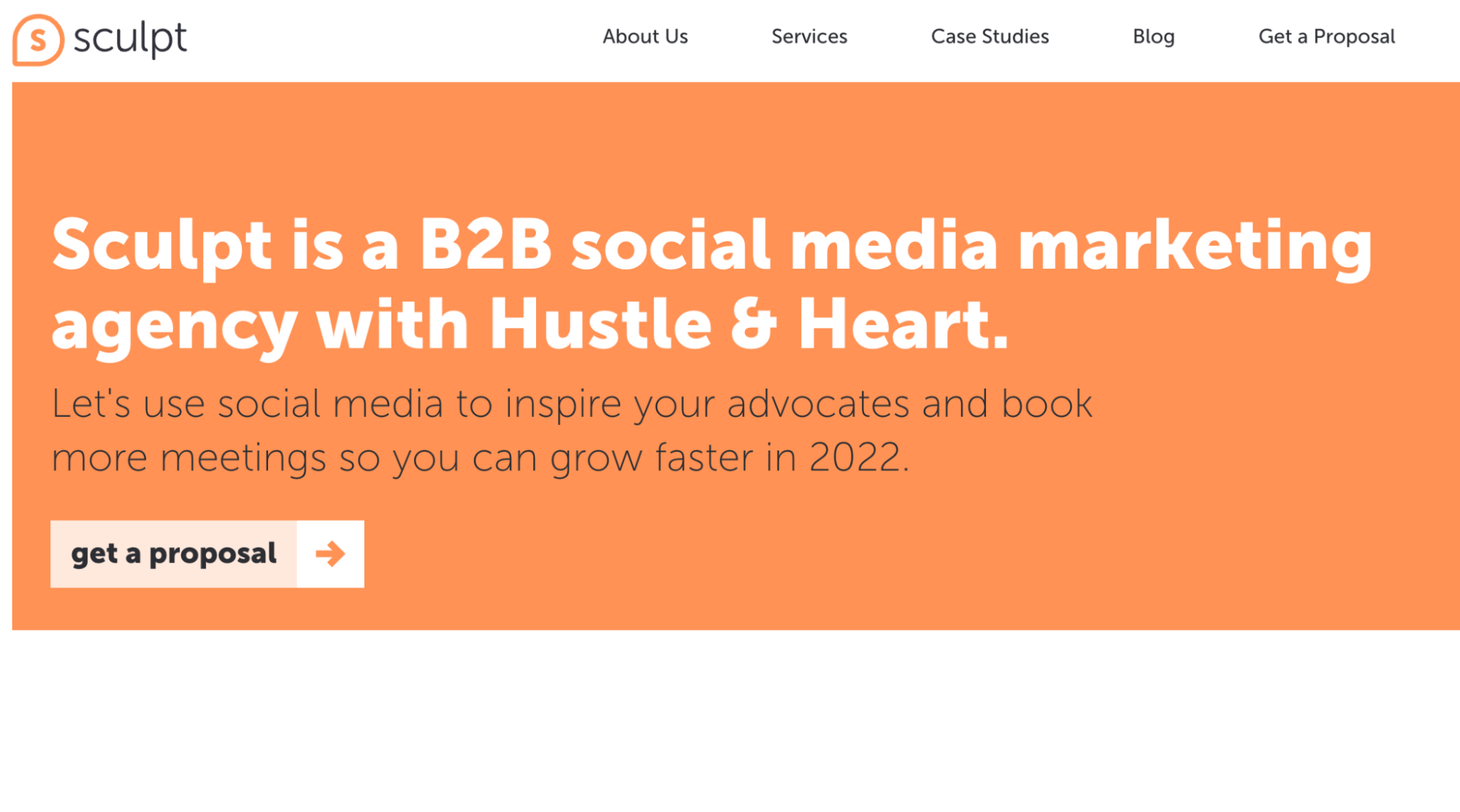 B2B brands that need help with marketing strategies can check out Sculpt, a B2B social media marketing agency based in Iowa City. Founded in 2012, they initially started out simply as a local social media management company. Fast-forward 10 years and they've worked with a number of well-known names like Pearson and MidWestOne Bank.
Their mission is to help B2B brands to connect with the right target audience in a more human way. The result – customer-centered marketing.
To do this, they follow a four-step social media strategy process. First, they set out to audit your current social media strategy and identify quick wins. They'll then shift their attention to looking at your brand messaging, audience personas, and goals. Armed with this knowledge, they present a strategy foundation and finally launch your campaign.
Key services include:
Social media content creation

Influencer marketing

Social media management

Social media channel strategy

Paid social
---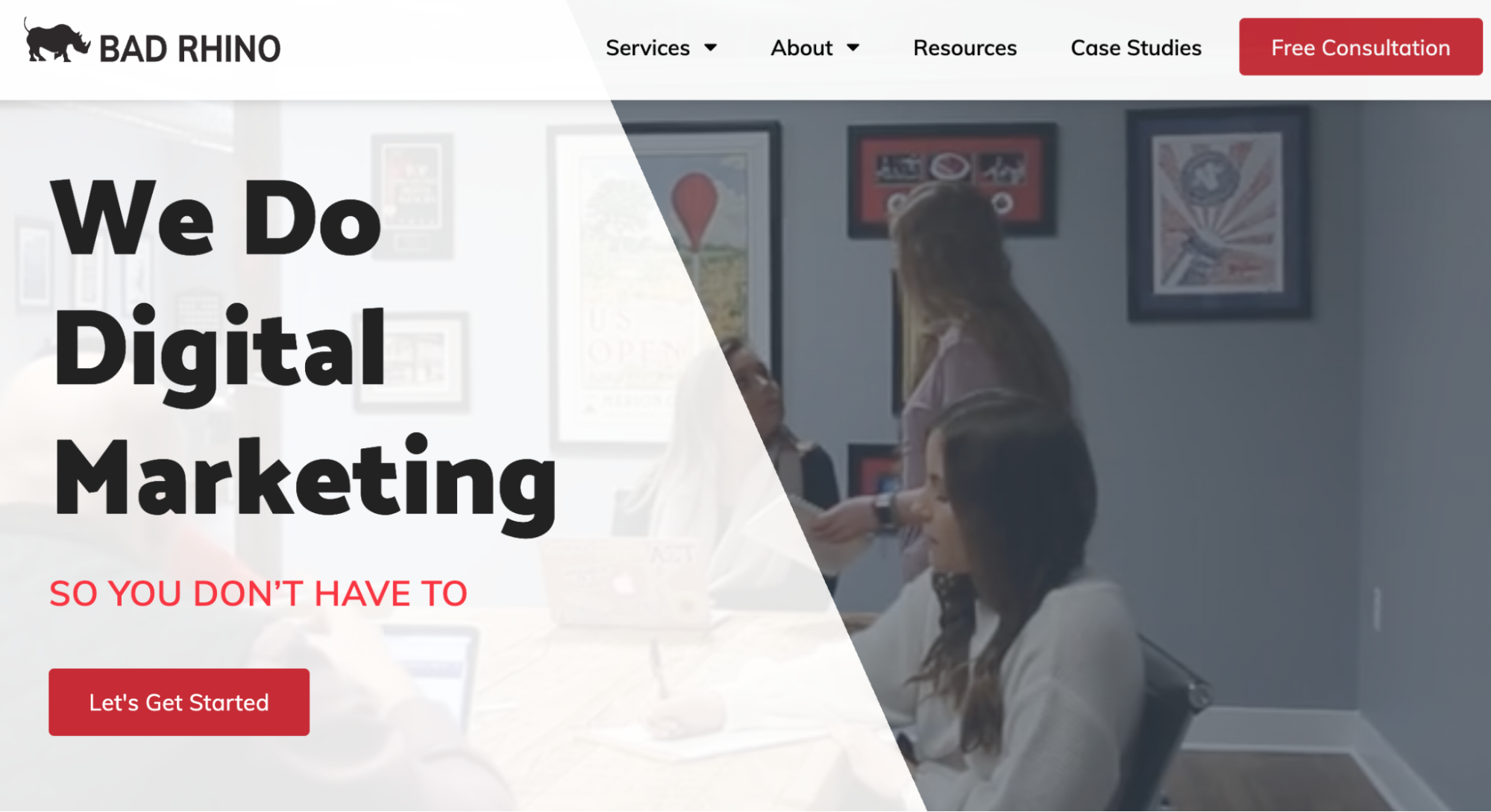 Based in Philadelphia, Bad Rhino is an award-winning, full-service digital marketing agency. When it comes to creating marketing strategies for their clients, they use a three-phase approach that spans across 10 to 12 weeks.
First, they'll identify challenges and initial marketing strategies. This first phase includes identifying ad and communication channels and systems that need to be improved. Then, they'll move on to implementing initial content and growth strategies. Rest assured, your team will be given the chance to review and approve content before it gets published. The last phase is to review data (this includes weekly and monthly reporting) and see where further improvements can be made to grow not only your business but also its digital marketing.
Key services include:
Digital marketing strategy

Web design

Paid search

Paid social

Social media marketing
---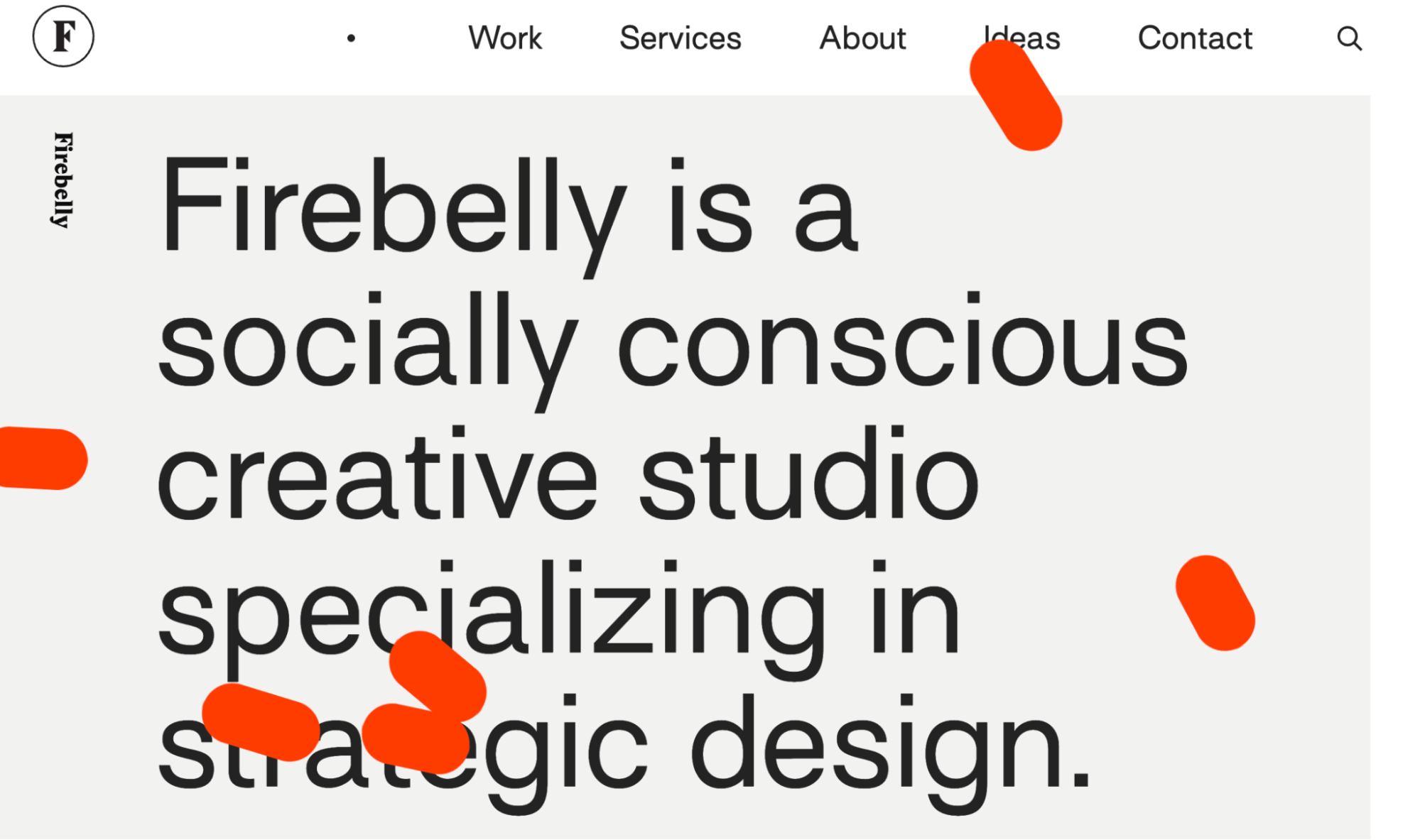 On their website, Firebelly describes their team as a "tight-knit team of optimists". They view every project as an opportunity.
From creating sustainable strategies to social media assets, they offer a wide range of services and have worked with a number of industries including real estate, education, and retail. Brands that they've worked with include names like Planned Parenthood, The University of Chicago, and Northwestern University.
Key services include:
Brand strategy

Content strategy

Launch strategy

Copywriting
---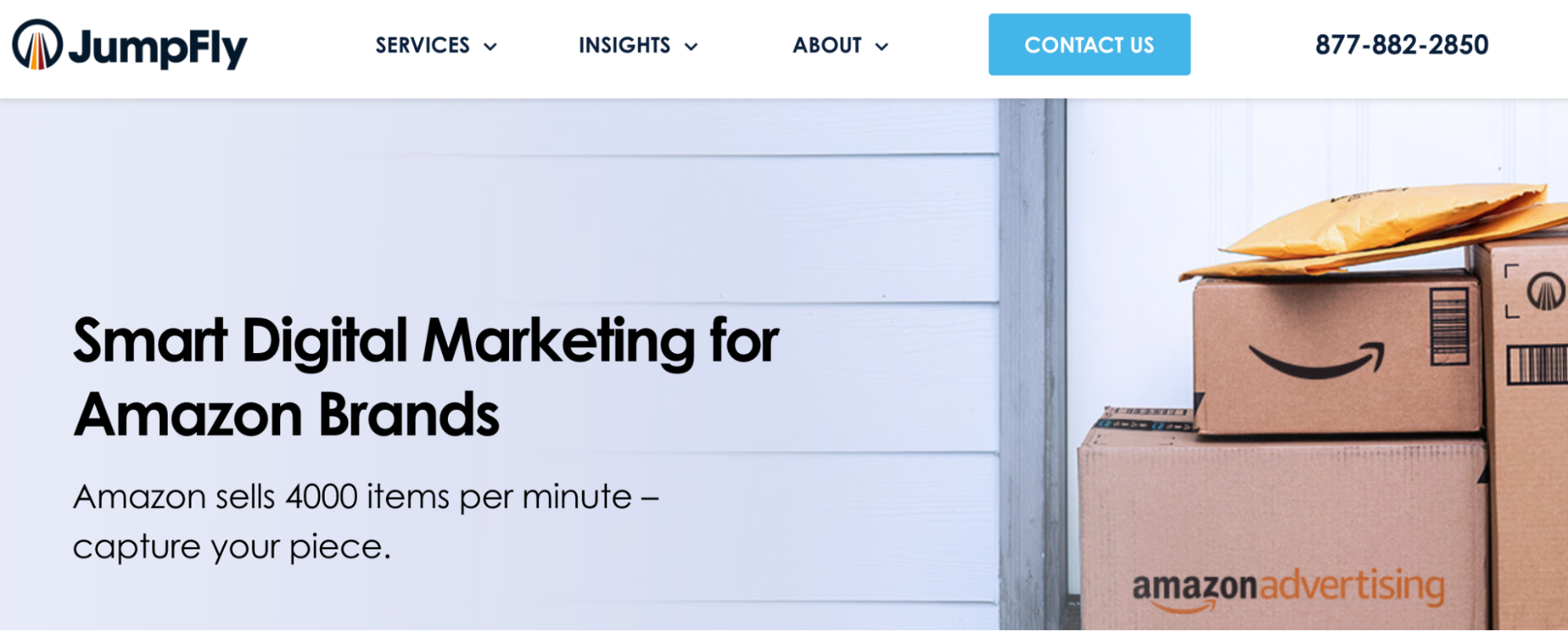 For help specifically with Google Ads, be sure to check out JumpFly. During the nearly 20 years that they've been in business, they've grown their team to 40 employees and one of the top agencies for Google Ads management and PPC account setup.
Based in Chicago, they're on a mission to help their clients attract quality website visitors. To do this, they create tailored digital strategies that will help your business to reach its specific goals. And, if you specifically need help with devising an SEO strategy, they can also help you to create an SEO roadmap that will outline the tactical steps you need to complete to generate more organic traffic.
Key services include:
Paid search

Paid social media

Ad management for Amazon

SEO strategy
---
Inclusivity and simplicity are two of the core values that have helped Ologie to establish themselves as one of the leading marketing strategy agencies. Based in Ohio, they're one of the top-rated companies on Clutch and previous clients have praised them for their professionalism, creativity, and dedication. Whether you need help with developing your branding strategy or want to focus on digital strategies, their team of "Ologists" can help you with marketing as well as branding. From planning to measurement, they offer a wide range of services that help increase brand awareness and boost your rep.
There's one teeny-tiny detail, though. They work only with higher education and purpose-driven organizations. So, if you don't fall within these industries, you can check out one of the other 14 agencies mentioned on our list.
Key services include:
Content development

Web design and development

Digital strategy

Brand strategy

Analytics
---

If you're a regular reader of Influencer Marketing Hub, you're probably familiar with Absolute Web already. As one of the top eCommerce marketing agencies, they offer a long list of marketing-related services that include paid media, email automation, conversion optimization, and affiliate marketing.
With the help of brand discovery, they help their clients to create marketing strategies that will help to grow their online presence and improve engagement. On Clutch, they're one of the most reviewed marketing strategy companies and have received more than 60 reviews with an average score of 4.9 out of 5.
Key services include:
Web development

UI/UX design

Branding

Content production

Digital marketing
---

Founded in 2011, ThreeSixtyEight is one of the best creative agencies and have trademarked themselves as "The Challenger Agency". And, by looking at their reviews, no challenge is too big. One of their previous happy clients, a telecommunications company, has commented that their team will "move mountains for you".
Though, the reason why they've affectionately dubbed themselves as "The Challenger Agency" isn't because they don't shy away from challenges, but rather because they want to challenge the common ways of thinking. This attitude makes them a great partner to help you devise a marketing strategy. By applying level-headed research, they help brands to reshape how they approach their target audience. The marketing strategies focus on the user and help portray your brand as the expert.
Key services include:
Strategy

Campaign planning

Branded content

Experiential marketing

Web app development
---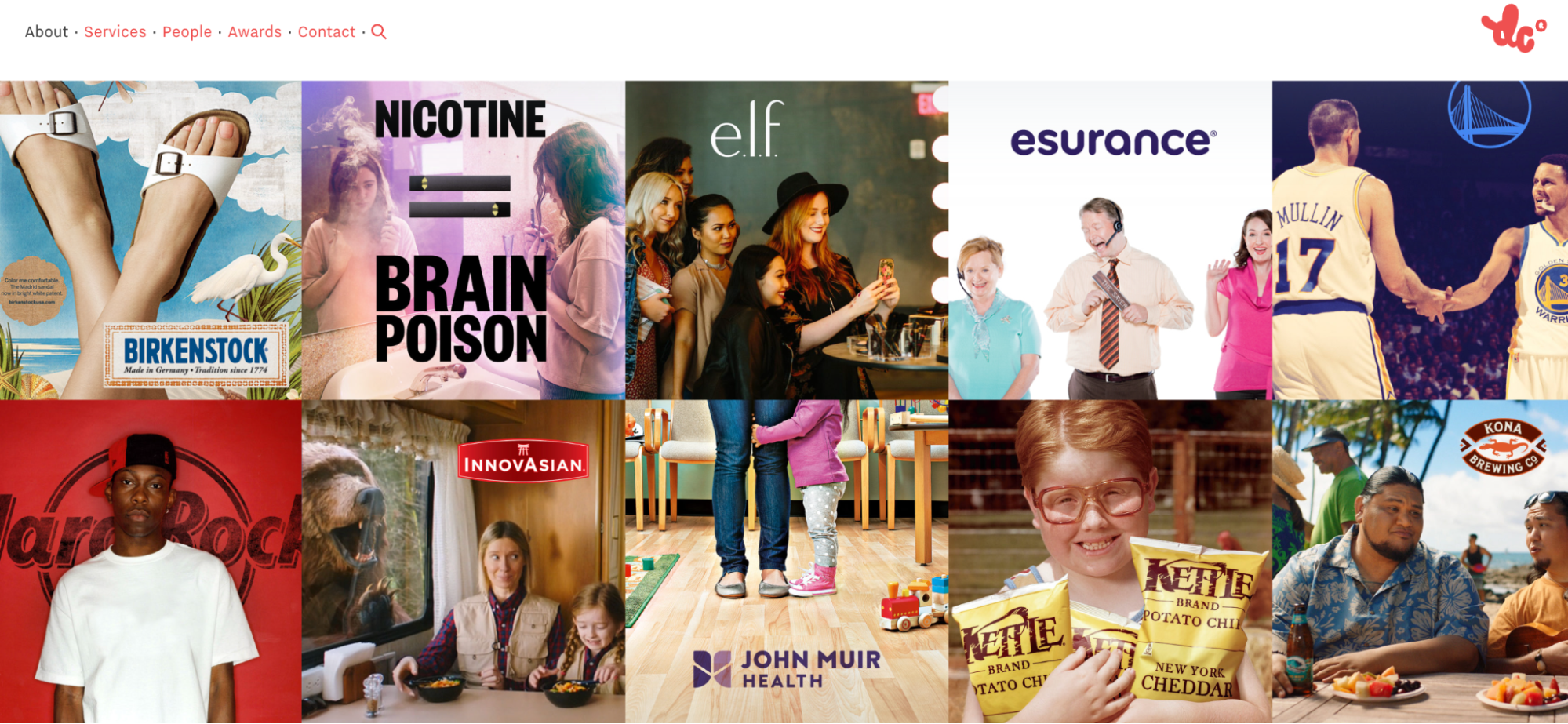 Along with ThreeSixtyEight, Dunchan Channon is one of the top creative agencies. With offices in San Francisco and Los Angeles, they focus on five key disciplines: advertising, design, media, social, and experiential.
Whether you need help to strategize your ad campaigns, social platforms, brand, or communication, their team can help you with your unique needs. Not only do they offer a long list of services, but the number of awards that they've received over the years are equally impressive. The most impressive feat is probably that they're a four-time Ad Age Agency of the Year.
Key services include:
Campaign strategy

Brand strategy

Platform strategy

Mobile tours and live events

Influencer marketing
---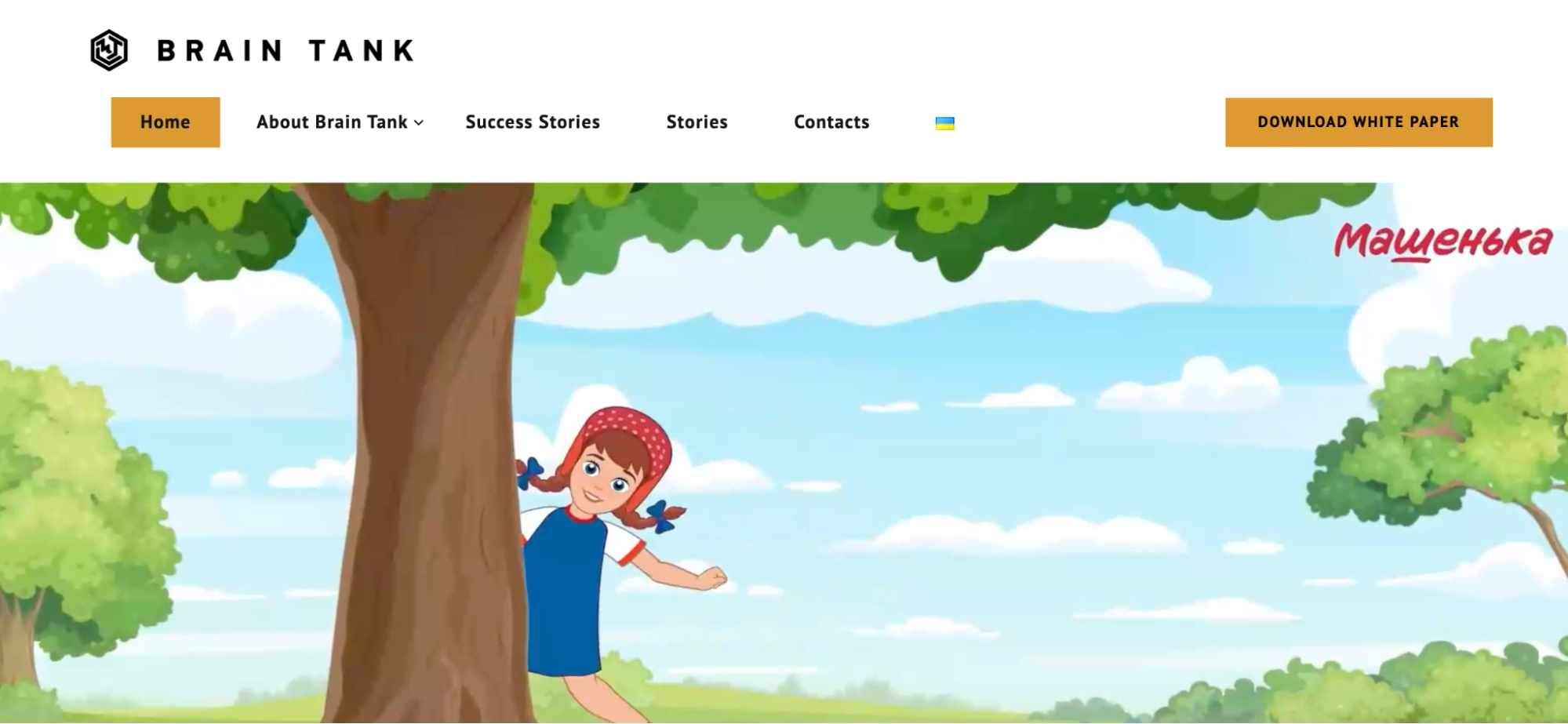 If you're looking for a way to grow your own business and support Ukraine at the same time, Brain Tank is one of the Ukrainian marketing tools that you can check out. Based in Kyiv, they take an intellectual approach to creativity. On Clutch, they've been praised for their communication skills, flexibility, and passion.
Key services include:
Brand development

Strategic marketing
---

If you're searching for one of the best SaaS marketing agencies that can help you to craft an effective marketing strategy, you can check out Directive. Their team of software industry experts focus on lead generation and has worked with 200+ leading SaaS companies like Cisco.
Powered by market research, they create customer-generation strategies. Not only will they help you to understand your current marketing strategy's strengths and weaknesses, but they'll also help you with persona development and first-party data collection. According to their website, they've helped their clients to achieve a 30% increase in spend.
Key services include:
PPC

SEO

Conversion rate optimization

Marketing strategy
---
Wrapping Things Up
Whether you're advertising on social media, relying on influencers, or you mostly stick to email newsletters, it's hard to keep up with the changing marketing trends. What worked last year won't necessarily deliver the same results again. So, it makes sense to partner with a marketing agency that specializes in marketing strategy. Most of the agencies mentioned above will also be able to help you with a wide range of other related services like conversion rate optimization, brand development, and content development.