According to 99designs, it's anticipated that in 2021, almost a third of Internet users will use ad blockers. So, to ensure that you continue to reach your target audience and followers, thinking creatively about your marketing strategy will become even more important. Who better to turn to than a creative agency?
The benefit of working with a creative agency is that they provide a variety of professional services to help your business to stay relevant, even when trends and consumer behavior change. Fortunately, there are many creative agencies to work with and in this blog post we are going to share our top 21 picks (in no particular order).
---
Top 21 Creative Agencies to Check Out in 2022:
---
21 of the Top Creative Agencies You Should Check Out in 2022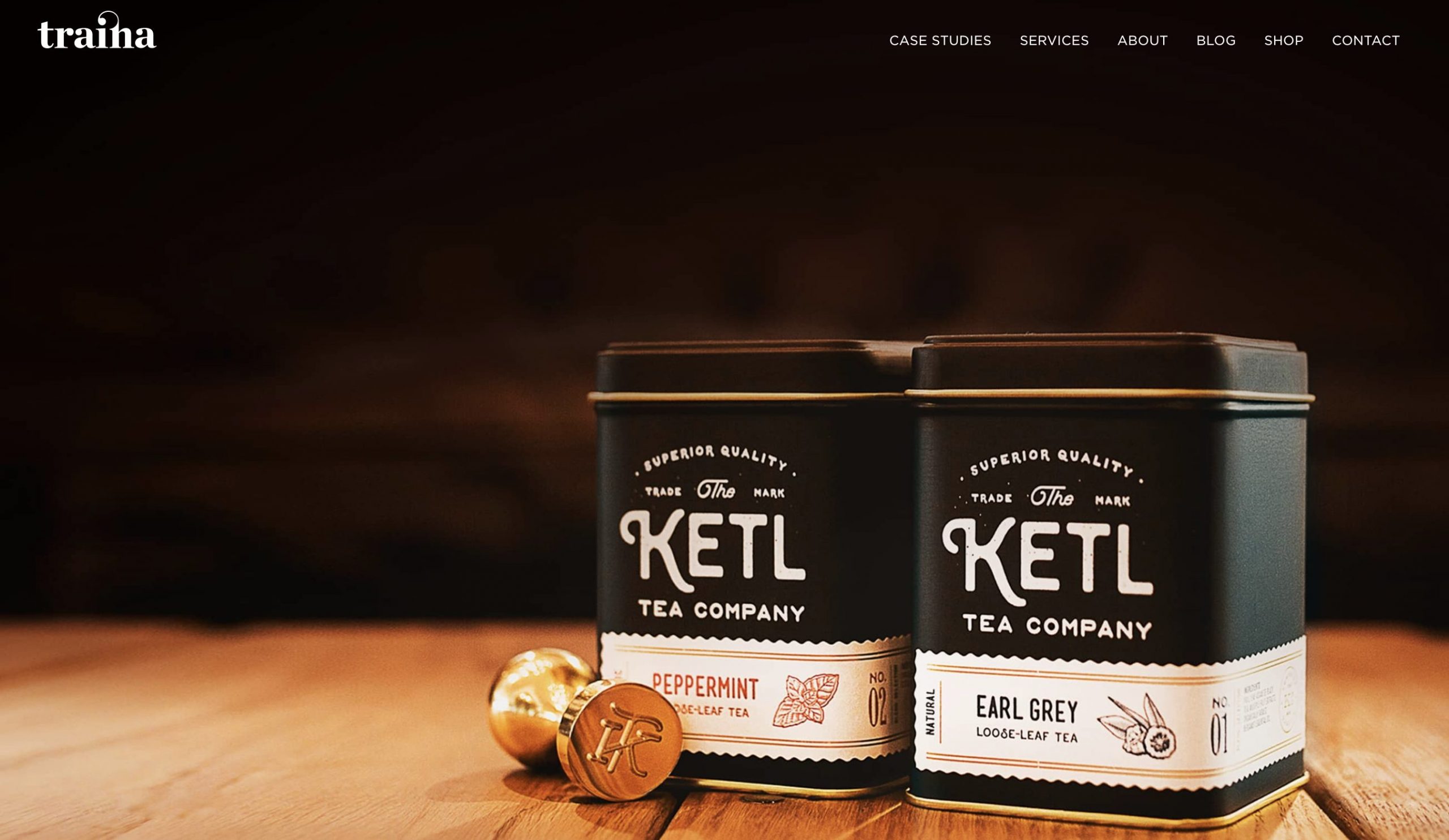 Based in San Diego, California, Traina Design has been in the business for 15 years. During this time, they have worked with several global leading brands like Sony, Expedia, Facebook and Microsoft, helping them to identify their brand voice and improve their branding. In addition to working with tech companies, they also specialize in brand building for companies in the life sciences and biotechnology industries.
Brand strategy and identity forms the foundation of all their other services. So, whether you need help with delivering a marketing campaign or website design, their team will ensure the end result is a rich brand experience that will really spark a connection with your audience.
---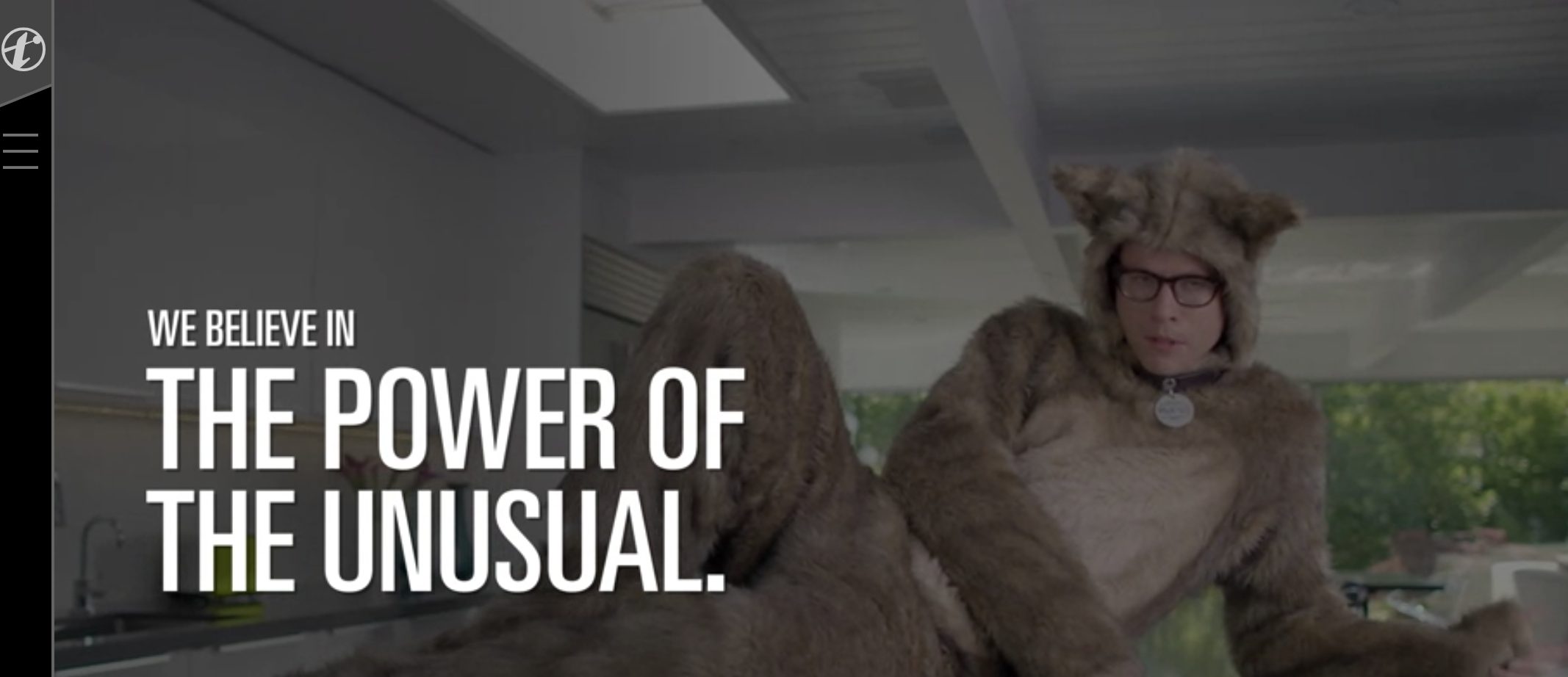 Founded in 2001, Traction's core competencies are web design, branding and advertising. During their 19 years in the industry, they have received a long list of awards. One of their most notable and recent awards was in 2018 when they were identified as the top creative agency by Agency Spotter.
They mostly work with mid-market and enterprise clients that include names like Apple, Walmart, Adobe, Lenovo and Dolby. They have, for instance, created a multichannel campaign that has helped Lenovo to increase their qualified leads by as much as 250%.
---

If you are searching for a creative agency that specializes in working with B2B companies, Spire Agency has an impressive track record of creating B2B brands and driving sales. They are the leading branding and marketing agency in Texas and offer a wide range of services to help you with growth planning, brand foundation, the sales process and brand awareness. Since they were founded in 2005, their award-winning team has worked with clients such as Texas Capital Bank, American Airlines and Airbus.
---

When you visit their website, the very first thing that you see is the list of awards that they have received (and it's a long list indeed). If you Google them, you will see that they even have their own Wikipedia page.
Duncan Channon is, in fact, made up of two award-winning agencies. In San Francisco, they have an ad agency, and over in Los Angeles they have an experiential and influencer agency.
So, whether you need help with your brand identity, experiential marketing, influencer management or graphics in general, this industry leader can help. As you would expect, they have worked with a number of big clients that include Upwork, the California Tobacco Control Program and Hard Rock International.
---

Make no mistake, there is nothing small about the brand experiences that The Bureau of Small Projects create. Their Creative Director and founder used to work for a company that designed websites for big brands and Fortune 500 companies. Though, after working with start-ups, small businesses and non-profit organizations during a filming project, he decided to shift his focus to these types of businesses instead. Hence, The Bureau Of Small Projects was born.
Initially, it was created as an incubator within the founder's old big firm, but in 2014 it broke away to become its own company. While we have also featured them in our list of top graphic design agencies to check out, they offer much more than simply graphics. Their other services include HubSpot Certified Services, branding, Google advertising, web development and social advertising.
---

Jacob Tyler is an award-winning creative agency in San Diego, California. During the 20 years that they have been in business, they have helped companies of all sizes across different industries with brand development by creating unique, engaging experiences.
In addition to brand development, they also specialize in web design, advertising campaigns, SEO, graphic design and social media marketing. In fact, they are one of the top Instagram marketing agencies of 2022.
---

While Epicosity is based in South Dakota, they have worked with clients from different industries across the globe. The industries that they work with include outdoor, healthcare, finance, education and communications. They have, for example, created campaigns for South Dakota State University (SDSU) and Western Technical College.
Founded in 2008, they have raked in many awards and also boast affiliations with HubSpot and Google. They have boldly dubbed themselves an ideas company. So, if you need help with strategy, web development, PR, video or experiential marketing, their team will be full of innovative ideas.
---

ThreeSixtyEight is a modern creative agency that was founded in 2011. They have trademarked themselves as "The Challenger Agency" to fit in with their mission of challenging common thinking in order to create an uncommon future.
The challenges that they can help you with include brand identity, website and web app development, AR/VR, video production and marketing. Their past clients include Pepsi, Unilever, Nationwide Insurance and NASA.
---

HUb was founded in 2002 after they realized that there was a great need for a creative agency that could (practically) do everything. Today, they boast a full-time staff of about 20 that help brands with a various services that include brand research, brand guidelines, animation, video, reporting and analytics, UX and strategy planning. What sets them apart from many other agencies is that they are also a production company that writes, directs and produces all their video content.
---

Based in Geneva, Illinois, Rule29 helps companies to refine their brand, communicate their story and reach the right target audiences. Their services include web design and development, strategy, brand development, annual reports, digital advertising and packaging. Some of their past projects include helping McDonald's with visualizing data and creating a pitch deck for UNICEF USA.
---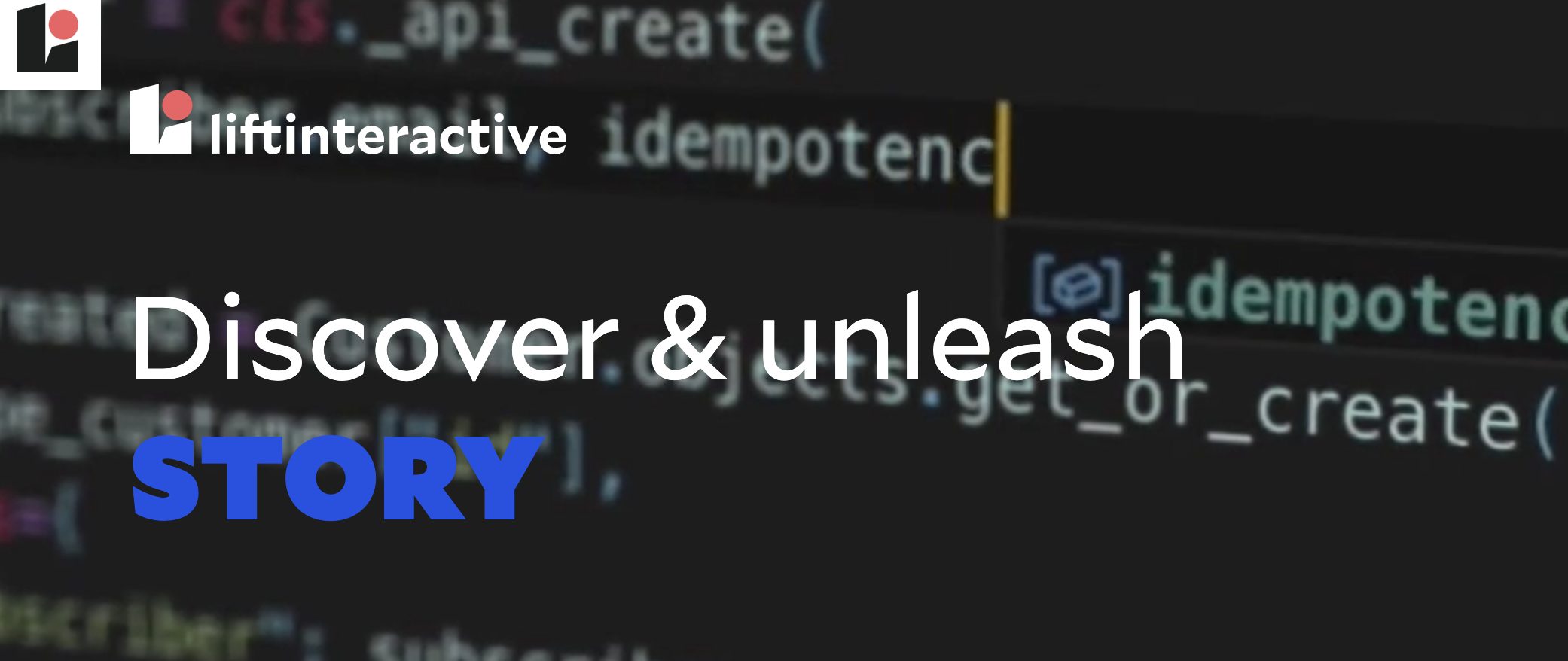 Lift Interactive is an award-winning boutique creative agency based in Edmonton, Canada. No project is too big or small for them and they have worked with start-ups, Fortune 500 companies and non-profit organizations.
During their 18 years in the industry, they have worked with clients such as Adobe, Johnson & Johnson, Jasper Canada and the Alberta Government. Their services include web design, web/mobile apps, branding, and marketing.
---

MiresBall is one of the oldest creative agencies in our list. Founded in 1985, they offer a variety of tools and solutions to help brands define themselves, reach their audience and foster engagement.
From strategy to packaging, MiresBall can tackle many challenges. Past success stories include helping a global technology giant like Intel with their brand story and designing packaging for Two Roots Brewing Co. that sells cannabis-infused beverages.
---

Based in London, Wildish & Co. creates brands, campaigns and digital experiences. While they are one of the smaller and younger agencies, they have already worked with big names, like Penguin, Heineken, BBC, Nestle and Vogue, in a variety of industries like Penguin, Heineken, BBC, Nestle and Vogue. In addition to branding, their specialities also extend to illustration, design, web and print.
On an interesting side note, their Creative Director has written two illustrated guides that were published by Penguin: How To Adult and How To Swear. So, if you need help with how to be creative, many brands swear by them.
---

With the help of creativity, innovation and media, Havas Canada's mission is to create more meaningful connections between brands and their audiences. Their team of over 250 professionals mostly works with mid-market and small businesses helping them with web design, advertising and branding.
What sets them apart from many of the other agencies featured in this list is that they use proprietary tools to create brand experiences. For example, with their Prosumer database they can predict future trends and attitudes. Their services also include brand strategy, analytics, engagement planning, mobile marketing and digital innovation.
---

This boutique agency has their headquarters based in West Hollywood. Similarly to HUb, they also work as a production company. This way there is no need to have to subcontract work to a production company.
They mostly work with start-ups and disruptors in the B2C and B2B industries, but also work with Fortune 500 clients from time to time. They have, for example, worked with Lyft to create their second most popular branded Halloween content campaign. Other past clients include Porsche, R/GA, Heartland Bank and Samsung.
---

From their offices in London and California, 500 Designs focuses on branding, design and digital marketing. Their specialties include UX/UI design, wireframes, logo design, web design and brand positioning.
By relying on market insights, behavioral science, societal truths and business goals, they create brand personas that your target audience will find relatable. In addition to working with some of the largest brands, like Nike and Google, they also work with start-ups to create award-winning design solutions.
---

With offices in Milwaukee and Chicago, THIEL focuses on branding, digital and marketing. Their services include brand identity, print, packaging, social media, perception research and B2B marketing plans.
Similarly to some of the other creative agencies that have designed their own proprietary tools, THIEL also has an app up their sleeve. They have designed a mobile app for businesses that work with distributors, wholesalers or sales reps to create a direct line of communication. They mostly work with mid-market clients, but also work with small businesses and enterprise clients.
---
Unlike many of the other creative agencies in our list, Cohere works only with small and mid-market businesses in the food, hospitality and real estate industry. Their services include strategy, branding, digital, environmental, production, interior design and marketing.
Headquartered in Philadelphia, they describe themselves as storytellers on a mission. They use underutilized stories or spaces to create brand experiences that add value to their neighborhoods. During the 14 years that they have been in business, they have worked with clients like HipCityVeg, The Butcher's Daughter and Di Bruno Bros.
---

FlowState Marketing identifies creative solutions to help businesses deliver valuable experiences for their audiences. They mostly focus on branding, but they also offer website design and digital marketing services. Their specialities include custom apparel, graphic design, logo development, email marketing and social media management.
While they have only been in business for four years, their work has already been recognized by the press. In 2019, both UpCity and Clutch named them as one of the top branding agencies.
---

When working with a creative agency, you want to work with a team that thinks differently to help you create a unique vision. On their website, C42D boldly states that they brand unicorns, or, put more simply, visionary companies.
Their past success stories include revamping Shazam's core B2B sales story and helping Cuebiq with their brand strategy. In addition to brand strategy, they can also help with digital design, brand identity design, customer engagement and retention.
---

DDW brings a lot of industry experience to the table. It was founded more than 25 years ago by Barry Deutsch as Deutsch Design Works. It initially started out as a brand design agency, but has evolved to include a range of strategic, design and integrated marketing solutions as well.
They, for example, re-energized Engergizer's packaging by making the branding brighter and more optimistic. Some of their other work include brand and product naming for Blue Point Brewing Company and brand design for Budweiser.
---