If you are successful in eSports, it may well be worth your time, money, and energy to work with a talent management agency. Be aware, though, that you should check that any talent management agencies for eSports you look at are licensed, depending on where you operate. In many places, like California, licensing is a requirement for the industry. Here is a list of talent agency licensing requirements state-by-state for the USA.
You will typically pay 10% of your earnings as agency commission. If you find an agency charging considerably more than this, you should ask why.
Talent management agencies generally have two types of agents: signers, who specialize in bringing in clients, and servicers, who do most of the day-to-day servicing. Therefore, don't be surprised if you spend most of your time working with a different person from the one who initially signed you up. Of course, with smaller agencies, you may well find that signers also act as servicers.
In this post, we examine a series of talent agencies that include eSports stars in their roster. In fact, many of these agencies specialize in eSports. You will also find that many of the larger, more general talent agencies also include eSports clients.
---
11 Talent Management Agencies for eSports:
---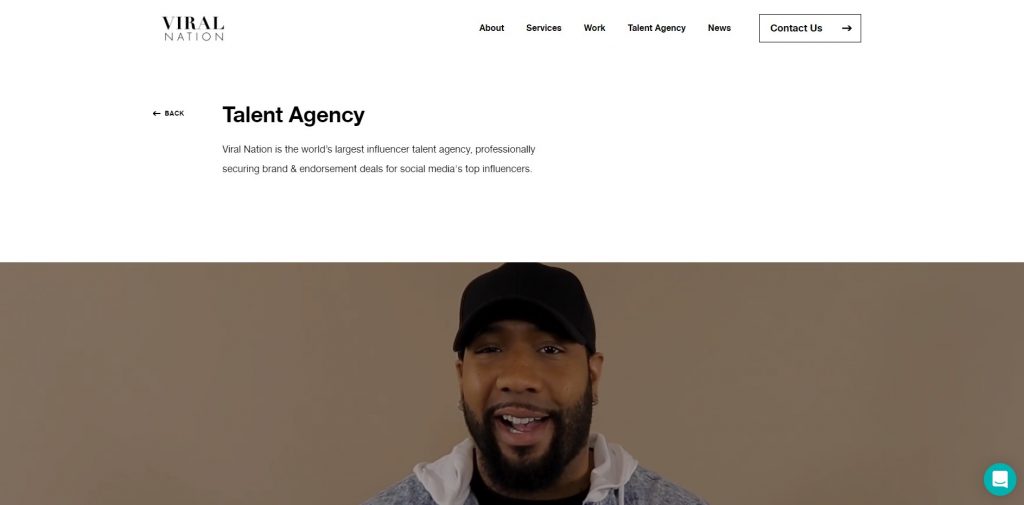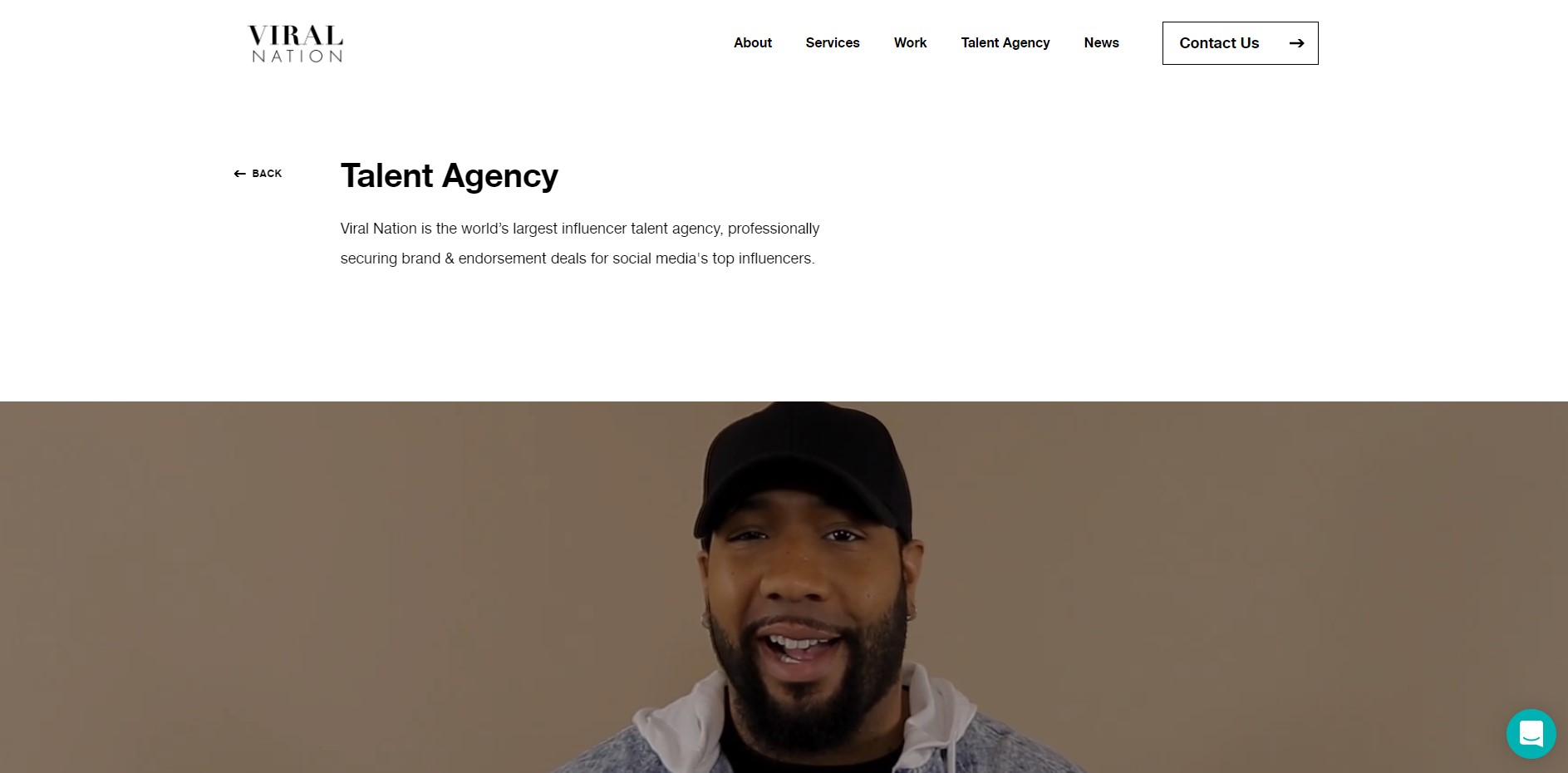 Viral Nation claims to be the world's largest influencer talent agency, professionally securing brand and endorsement deals for social media's top influencers. Their influencers cover many genres, including eSports.
Viral Nation helps influencers develop their business while they focus on creating the best possible content. They negotiate contracts, seek out new brand opportunities, produce merch, and expand their influencers' reach off-line through traditional media opportunities such as speaking engagements, event appearances, content licensing, casting calls, and new media opportunities. They consult with their roster of Influencers daily to strategize and execute their visions. They connect influencers with the best possible endorsement deals and provide them with unique business opportunities globally.
---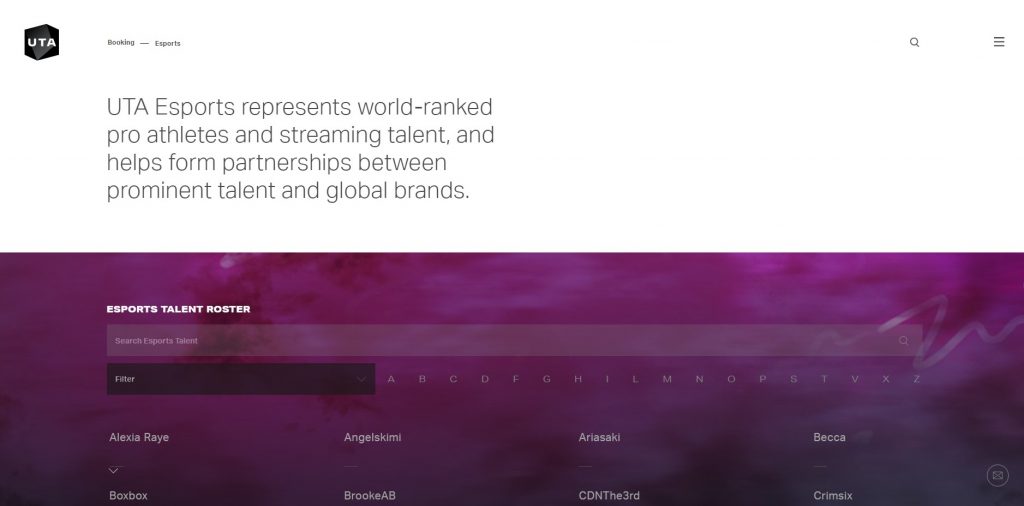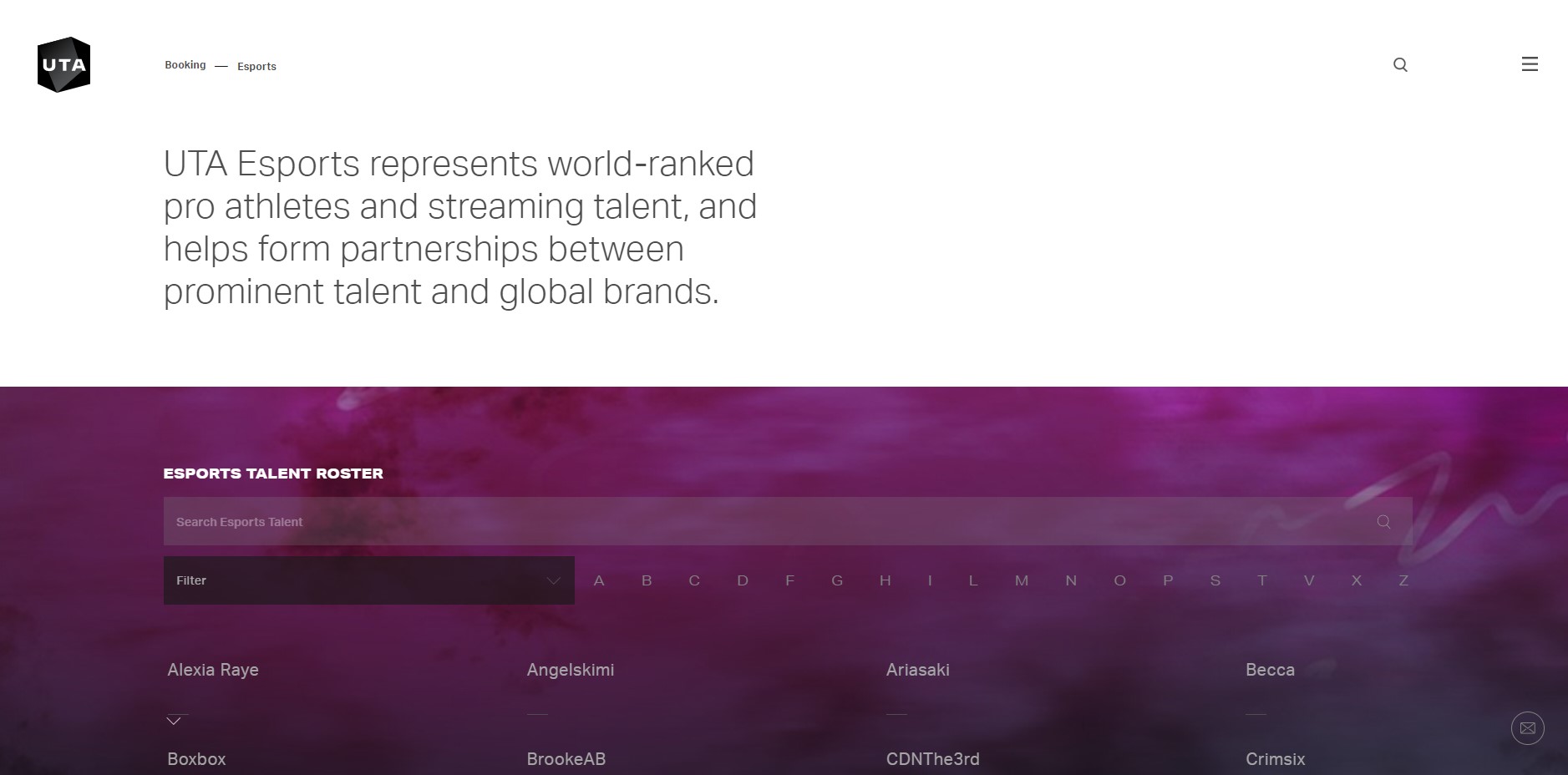 UTA is one of the world's leading talent and entertainment companies. They help the world's most inspiring people make the world a more inspiring place and represent pioneering artists, storytellers, entertainers, and brands. UTA Esports represents world-ranked pro athletes and streaming talent and helps form partnerships between prominent talent and global brands.
At the heart of UTA is a culture of entrepreneurship. Their reach and service to their clients are driven by some of the world's most seasoned, talented agents, as well as executives with deep expertise in a broad range of disciplines. The work of shaping talent, building careers, and telling stories animates them. They help their clients move, entertain, inform, and inspire the world.
UTA operates out of London, Los Angeles, Nashville, and New York.
---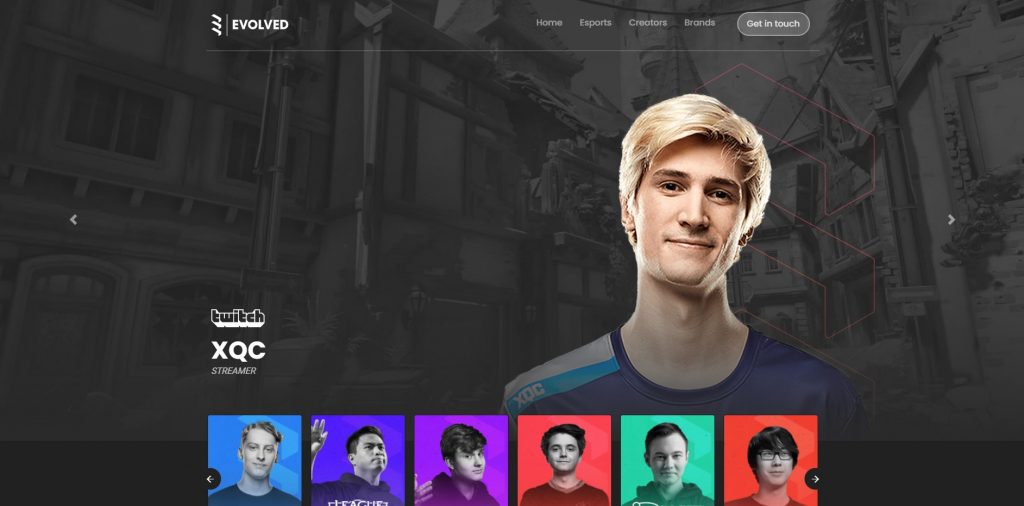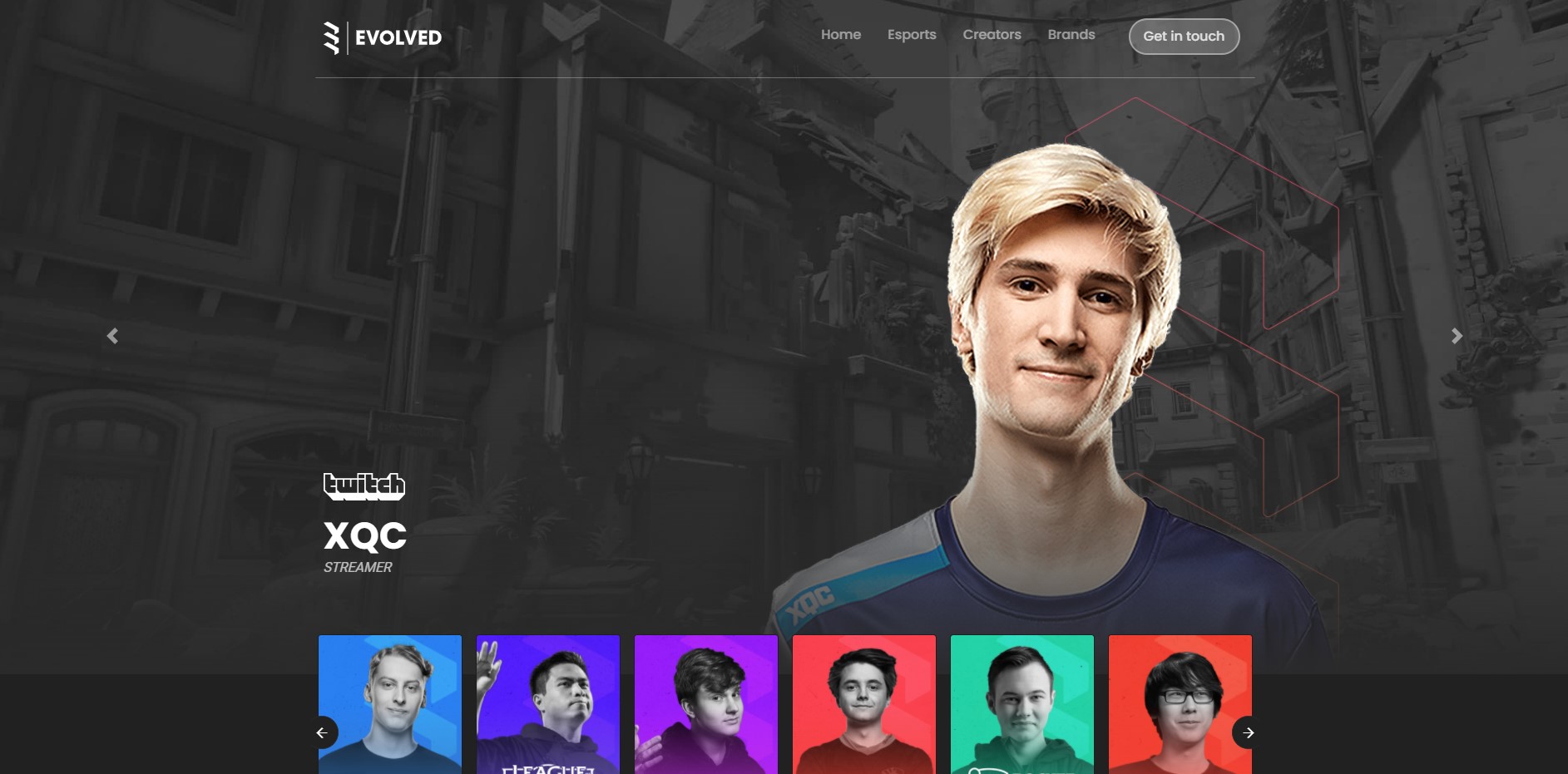 Evolved works with eSports players from around the world, elevating passions into careers. They claim to have negotiated more player deals than anyone on the planet. They work hard on behalf of eSports players to source and negotiate professional opportunities.
Evolved is a licensed agency with talented and diligent agents with years of industry experience under their belts. They fight daily for player rights and fair agreements within eSports. They have strong relationships with every significant eSports organization worldwide, ensuring that their free-agent players can benefit from multiple competing offers every time. The agency includes a team of lawyers reviewing every agreement, supportive talent managers, and brand development resources in-house. They believe their players are equipped for success.
---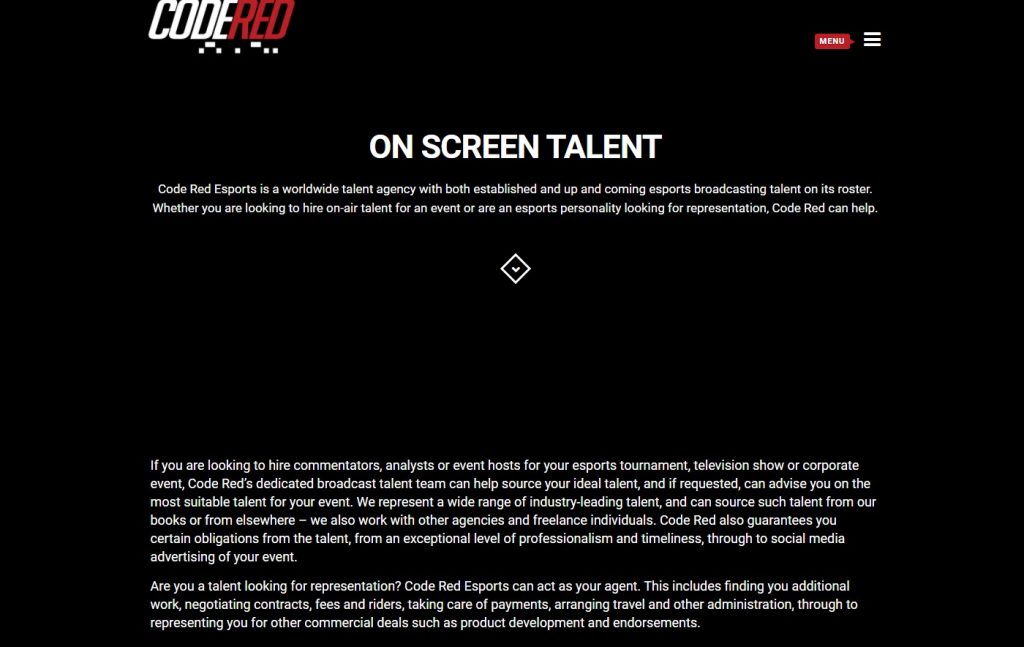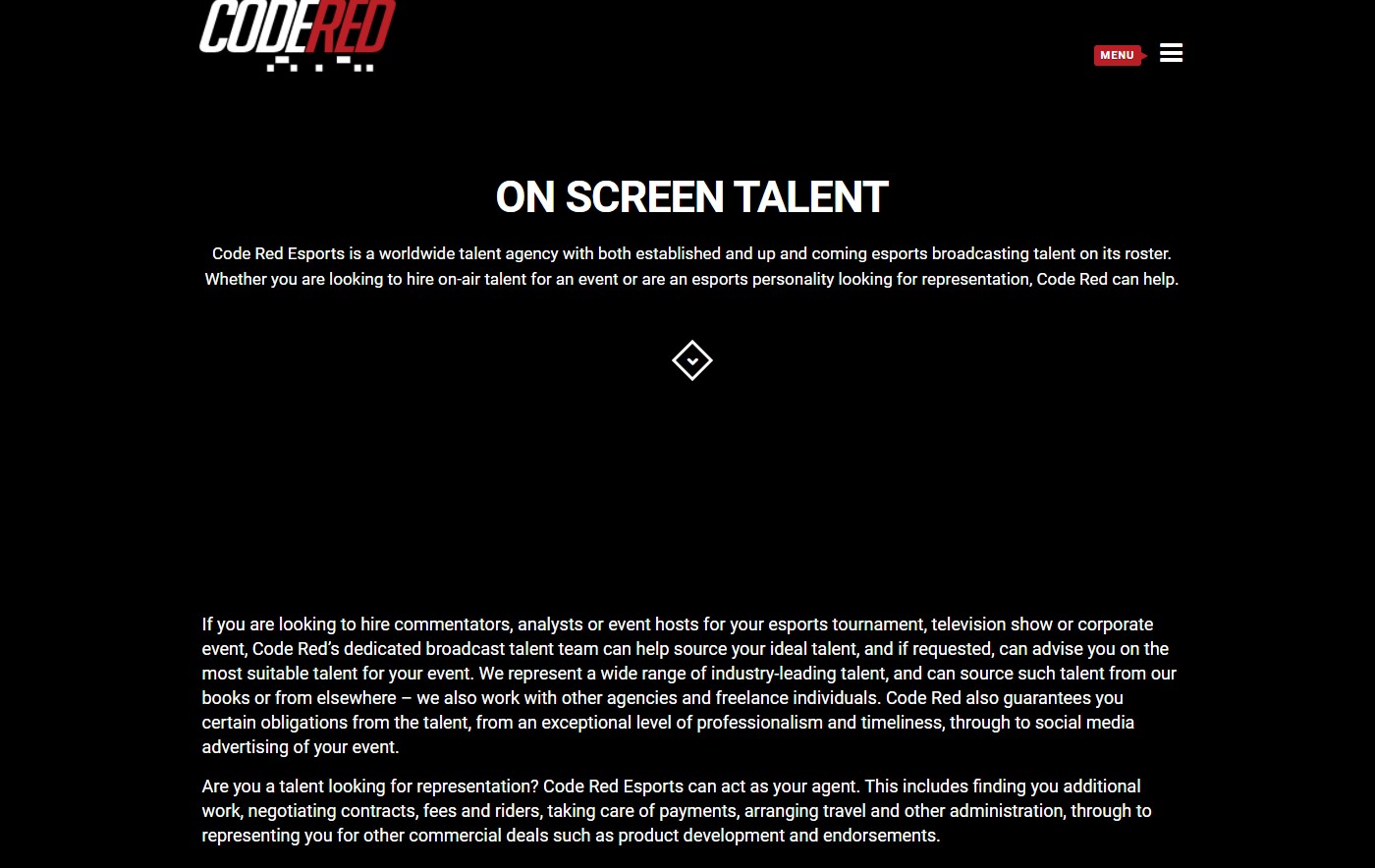 Code Red Esports is a worldwide talent agency with both established and up-and-coming eSports broadcasting talent on its roster. If you are looking to hire commentators, analysts, or event hosts for your eSports tournament, television show, or corporate event, Code Red's dedicated broadcast talent team can help source your ideal talent. If requested, they can advise you on the most suitable talent for your event.
They represent a wide range of industry-leading talent and can source such talent from their books or from elsewhere. They also work with other agencies and freelance individuals.
Services that Code Red offers its talent include finding additional work, negotiating contracts, fees and riders, taking care of payments, arranging travel and other administration, and representing their talent for commercial deals such as product development and endorsements.
---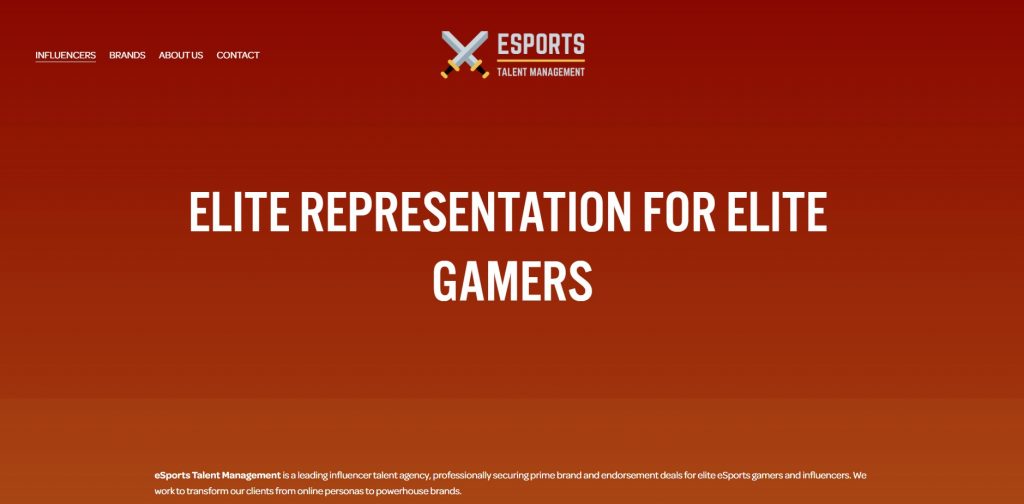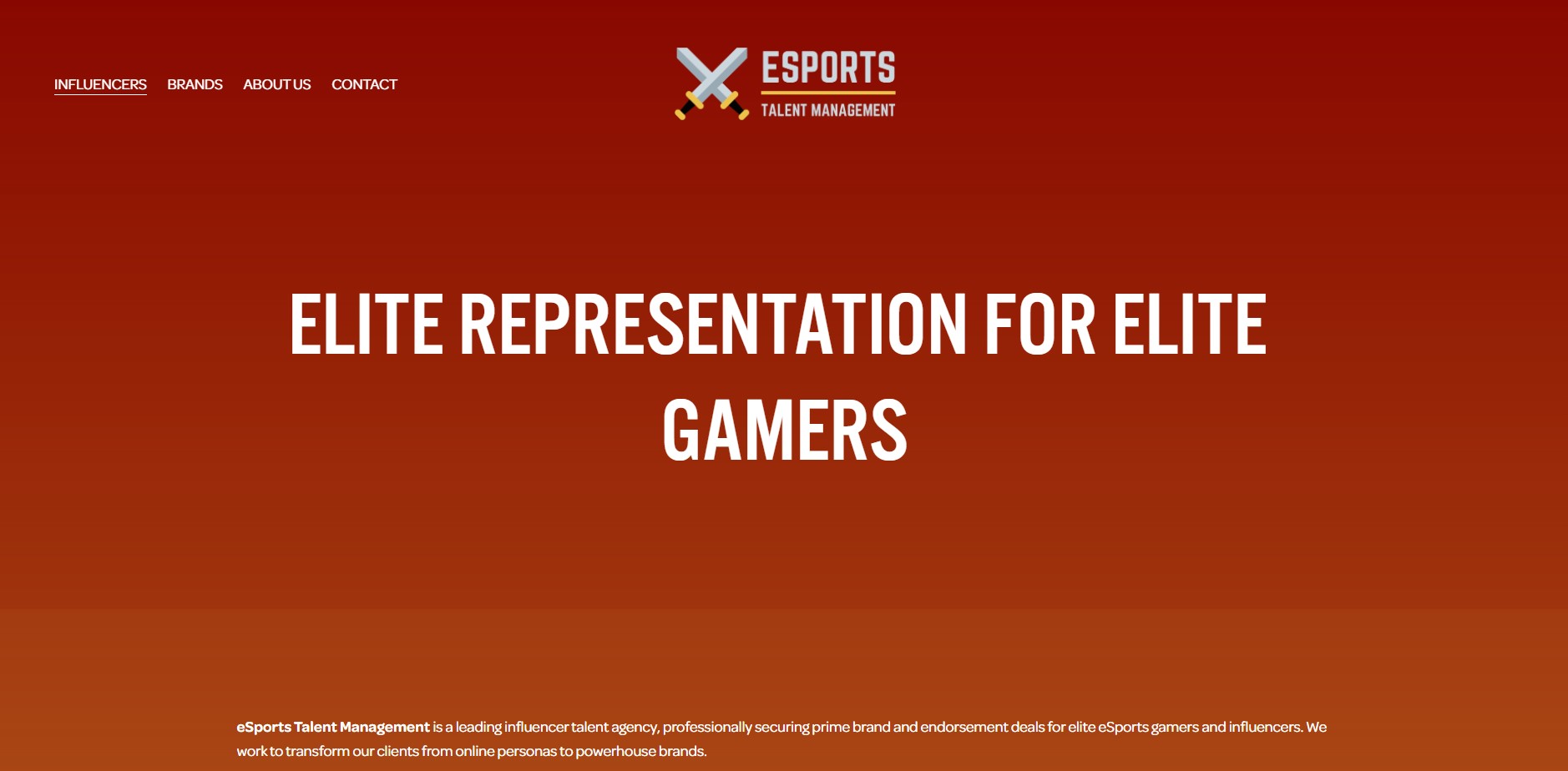 eSports Talent Management offers elite representation for elite gamers. It works to transform its clients from online personas to powerhouse brands. The agency puts gamers and their stories at the forefront of digital media. They help their influencers grow and develop their businesses while they focus on creating exceptional content.
The agency sources, negotiates, and manages the most lucrative deals of their influencers' careers. They also seek out brand opportunities, produce merch, and expand their influencers' reach through unique media opportunities such as event appearances, digital series development, and collaborations across social media platforms with other influencers.
eSports Talent Management finds sponsors that align with their gamers' specific interests and expectations and works to negotiate the most lucrative deals of their careers. They market and develop individual brands.
---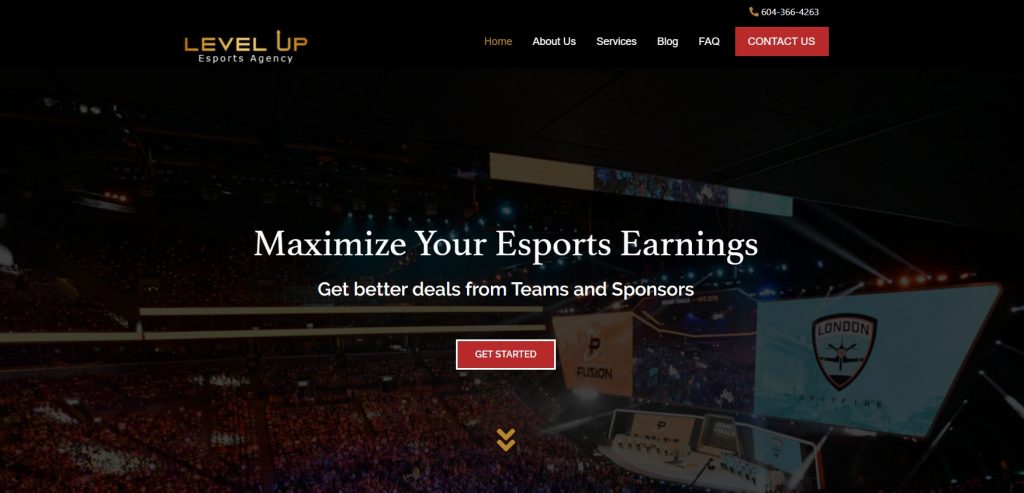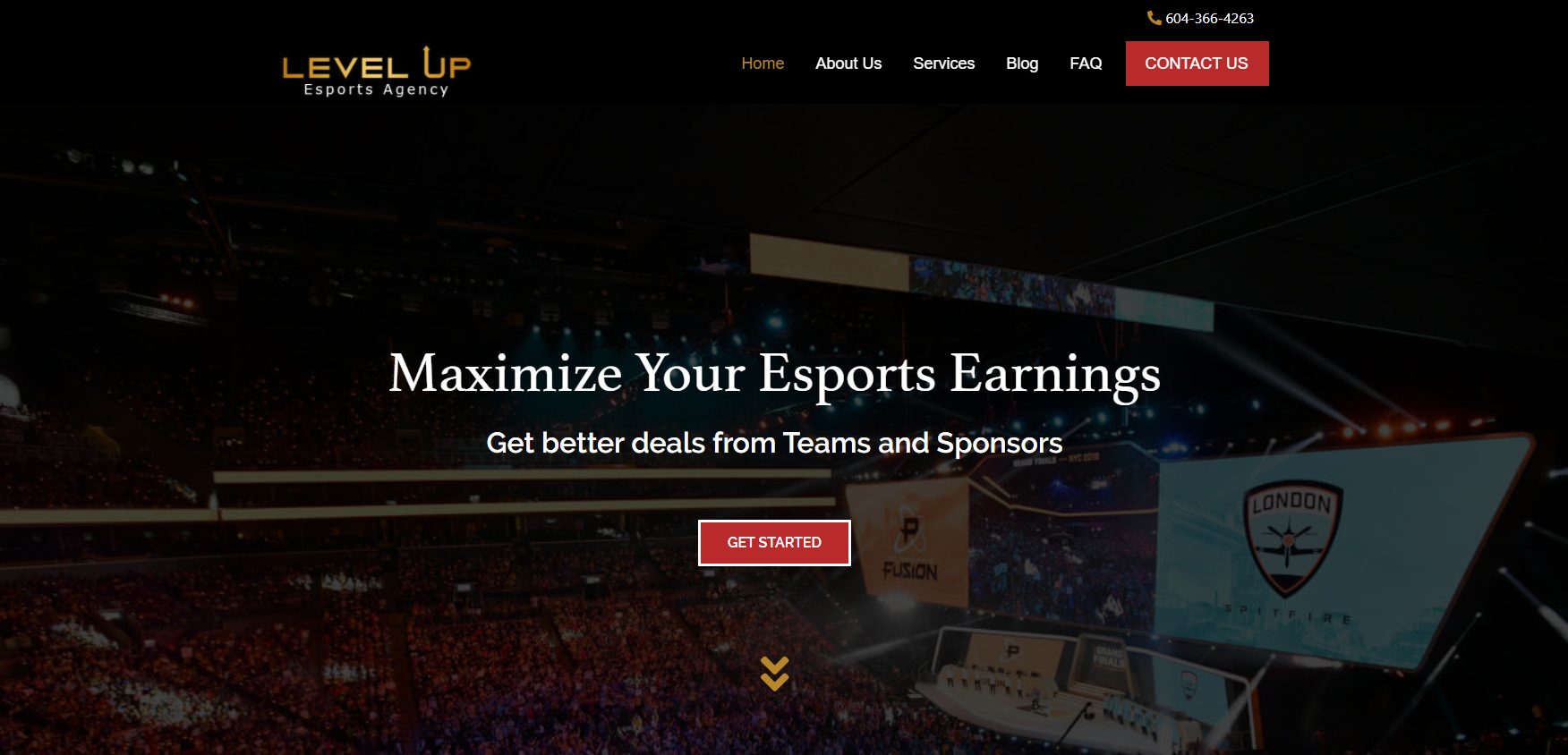 Level Up eSports Agency helps gamers maximize their eSports earnings, getting better deals from teams and sponsors. It was founded in 2019 and is the first eSports law firm and talent agency in western Canada. The company consists of lawyers, business professionals, and agents for the most talented eSports players and content creators in the world.
Although the head office is in Vancouver, with offices across British Columbia, Level Up represents clients worldwide. The company recognizes that players and content creators have different interests and needs than traditional sports players. The high-performance agents at the agency level the playing field and protect their clients from the lawyers and business professionals representing the corporations and team owners.
---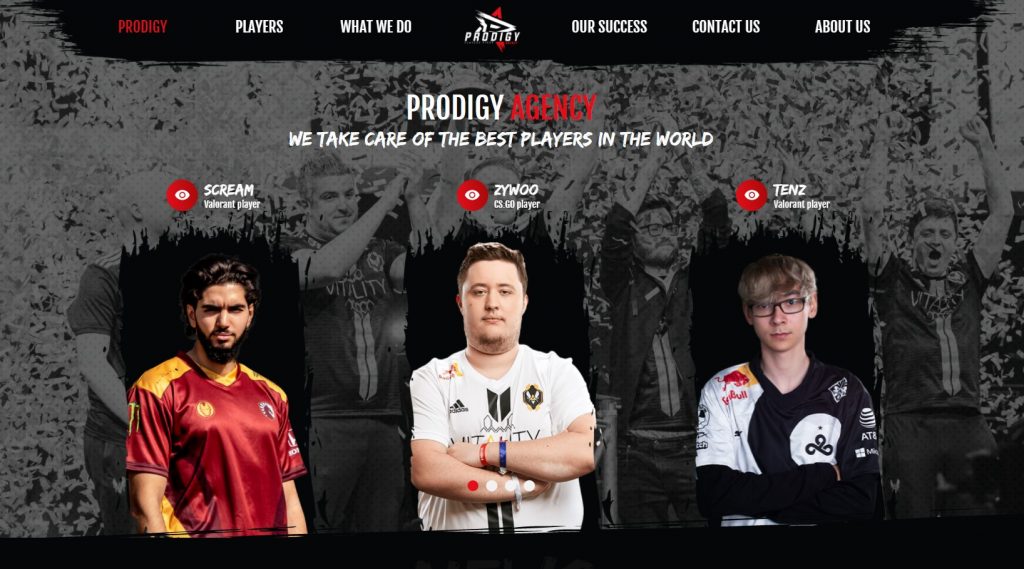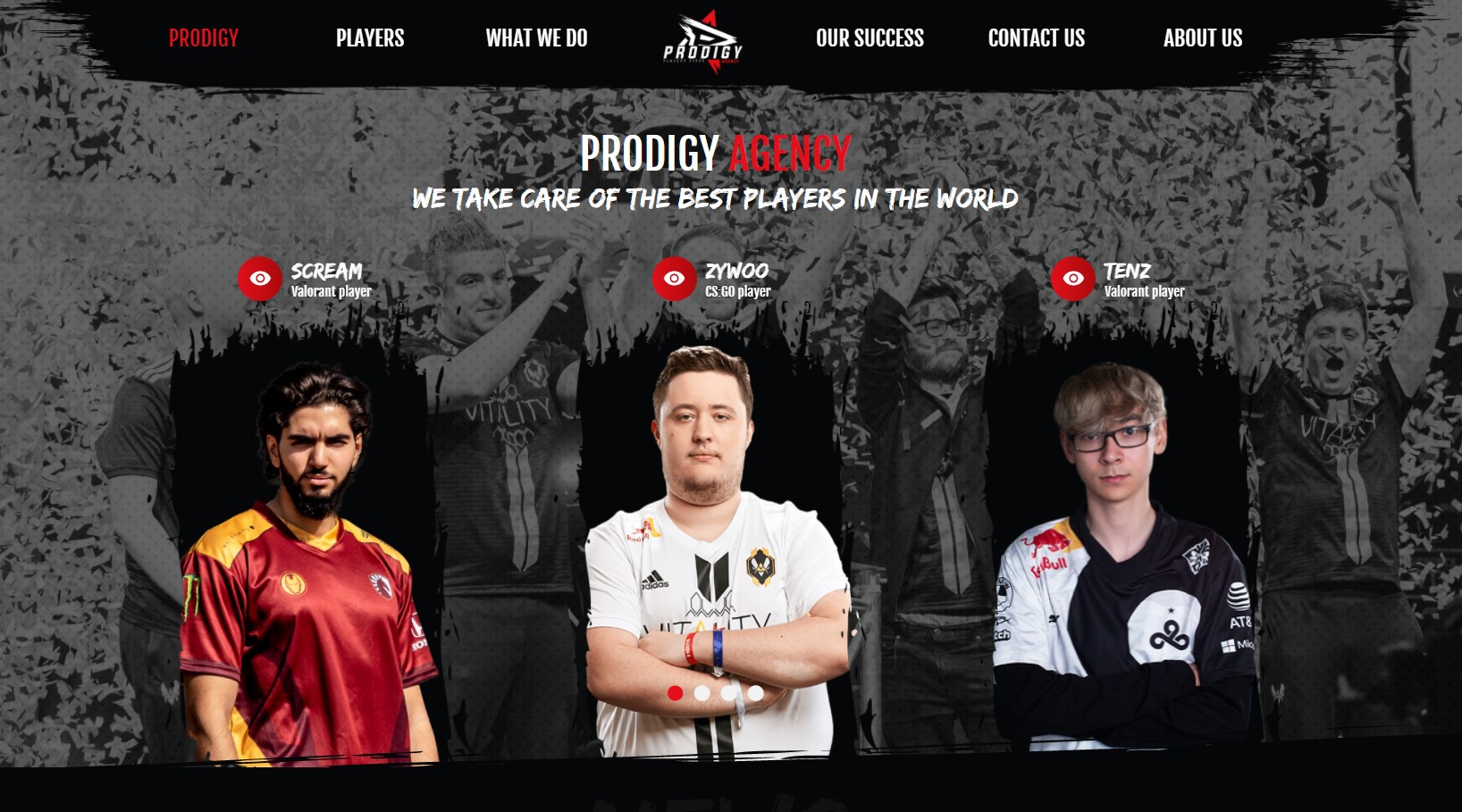 Prodigy Agency claims to take care of the best players in the world. They highlight that their clients include Scream (Valorant player), Zywoo (the best CS:GO player in the world in 2020), and Tenz (Valorant player).
Prodigy supports their players' careers, businesses, and brand opportunities on a global scale. Thanks to a deep knowledge of eSports and clients with a combined reach of more than 50 million followers, leading brands look to Prodigy Agency to provide leadership in understanding the eSports market. Prodigy Agency delivers success through consultative competitive growth, marketing, sales, compelling brand strategies, and innovative solutions.
---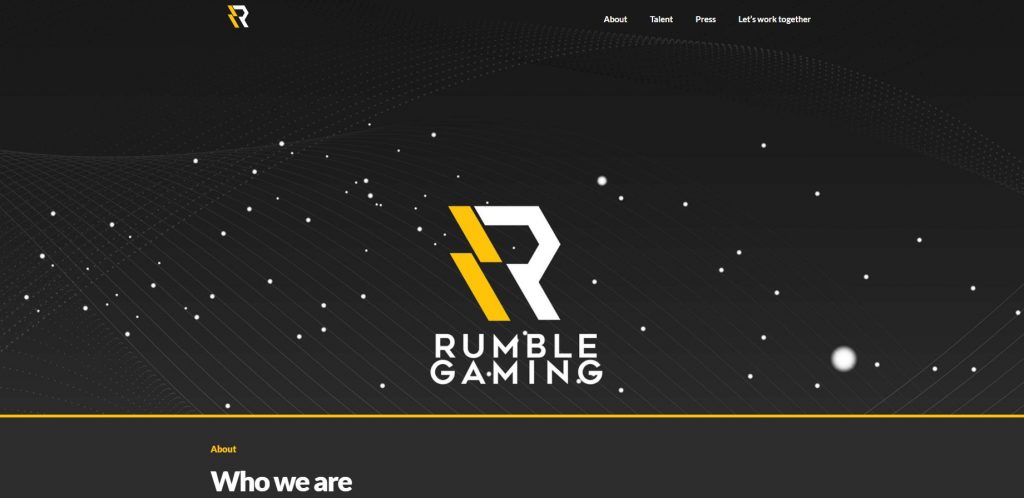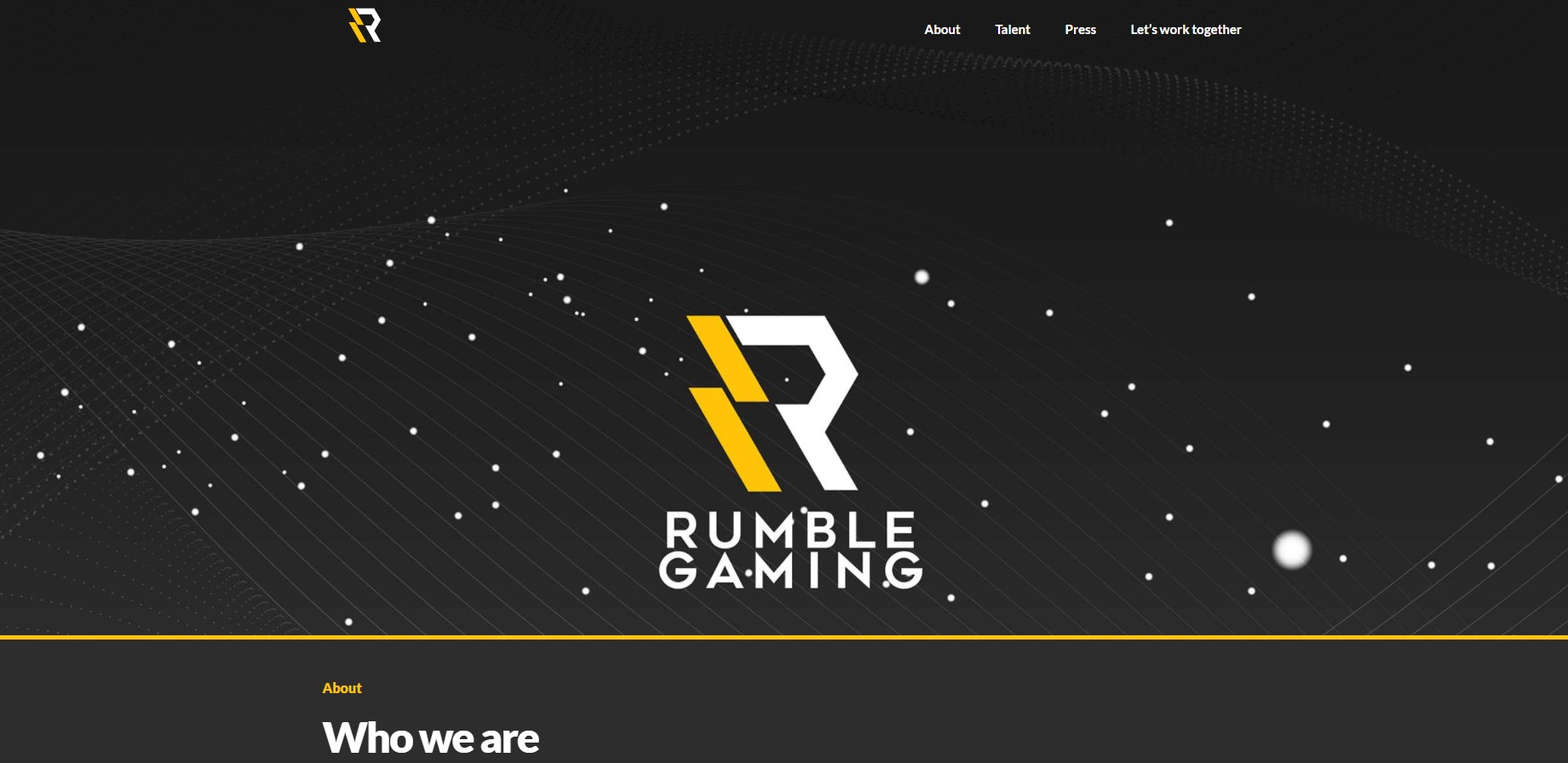 Rumble Gaming is an industry-leading talent agency that bridges the gap between brands and the eSports and gaming ecosystem by facilitating partnership opportunities and creating authentic marketing activations. As a media platform, they have a content distribution network bolstered across the spheres of digital and linear media. This, coupled with production studios in Toronto, New York, and Los Angeles, positions them to create and disseminate content on behalf of their clients and partners.
They help creators navigate the gaming ecosystem and gain a full appreciation of their value. They recognize that these creators inspire millions of fans all around the world. Rumble Gaming helps these gamers capitalize on opportunities with brands across the globe. They include an in-house legal team to negotiate and protect their clients' interests.
---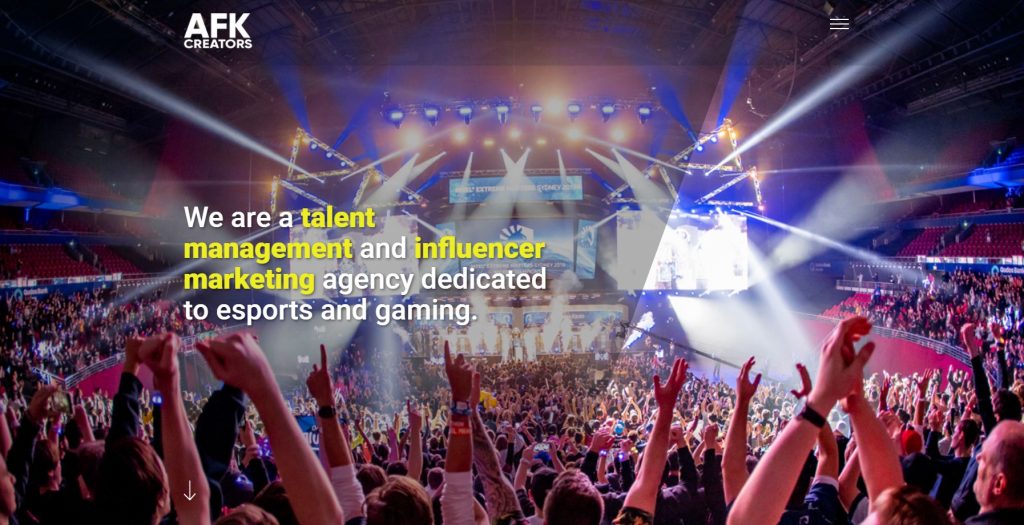 AFK Creators are a talent management and influencer marketing agency dedicated to eSports and gaming. Their objective is to connect brands with world-class influencers. Brands can realize their vision and marketing objectives, while creators can focus on making content and achieving their long-term goals.
Their network of talent occupies every major international market. The agency helps players find sponsorship and campaign opportunities with brands.
AFK Creators also share their expertise and guide players on the steps to take in their eSports careers. They find the right fit for eSports players looking for teams ensuring that any deal struck is the right one.
---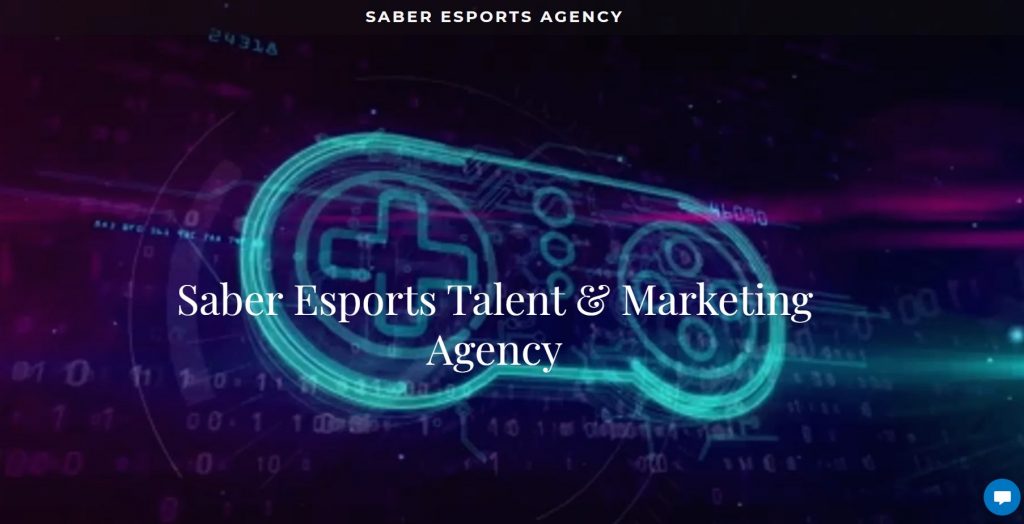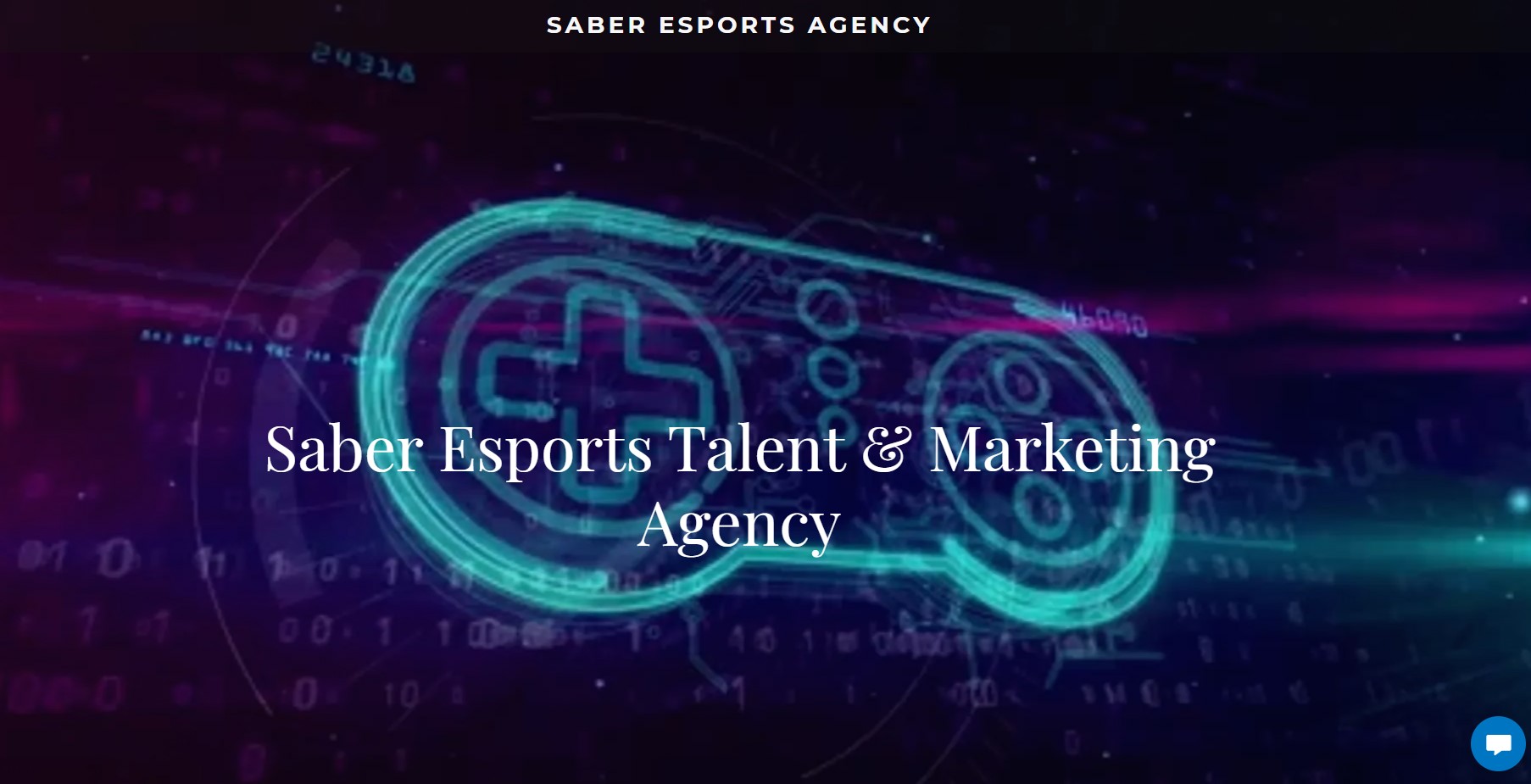 Washington-based Saber Esports Agency is a full-service talent and marketing agency with a passionate and singular focus on their clients' success.
Their team brings extensive experience in representing eSports talent, including content creators, eSports athletes, coaches, and personalities. Comprised of former pro eSports athletes, team managers, and traditional sports agents, they are equipped to handle their clients' needs. They have retained the Firestarter Agency to assist with public relations efforts and the accounting firm of Kronzek, Fisher, and Lopez to provide financial planning for all their clients at no additional cost.
---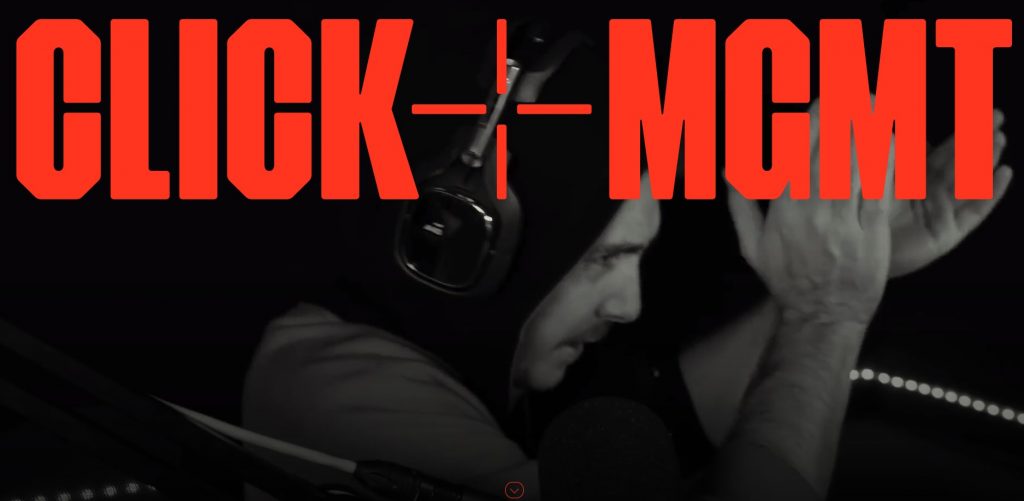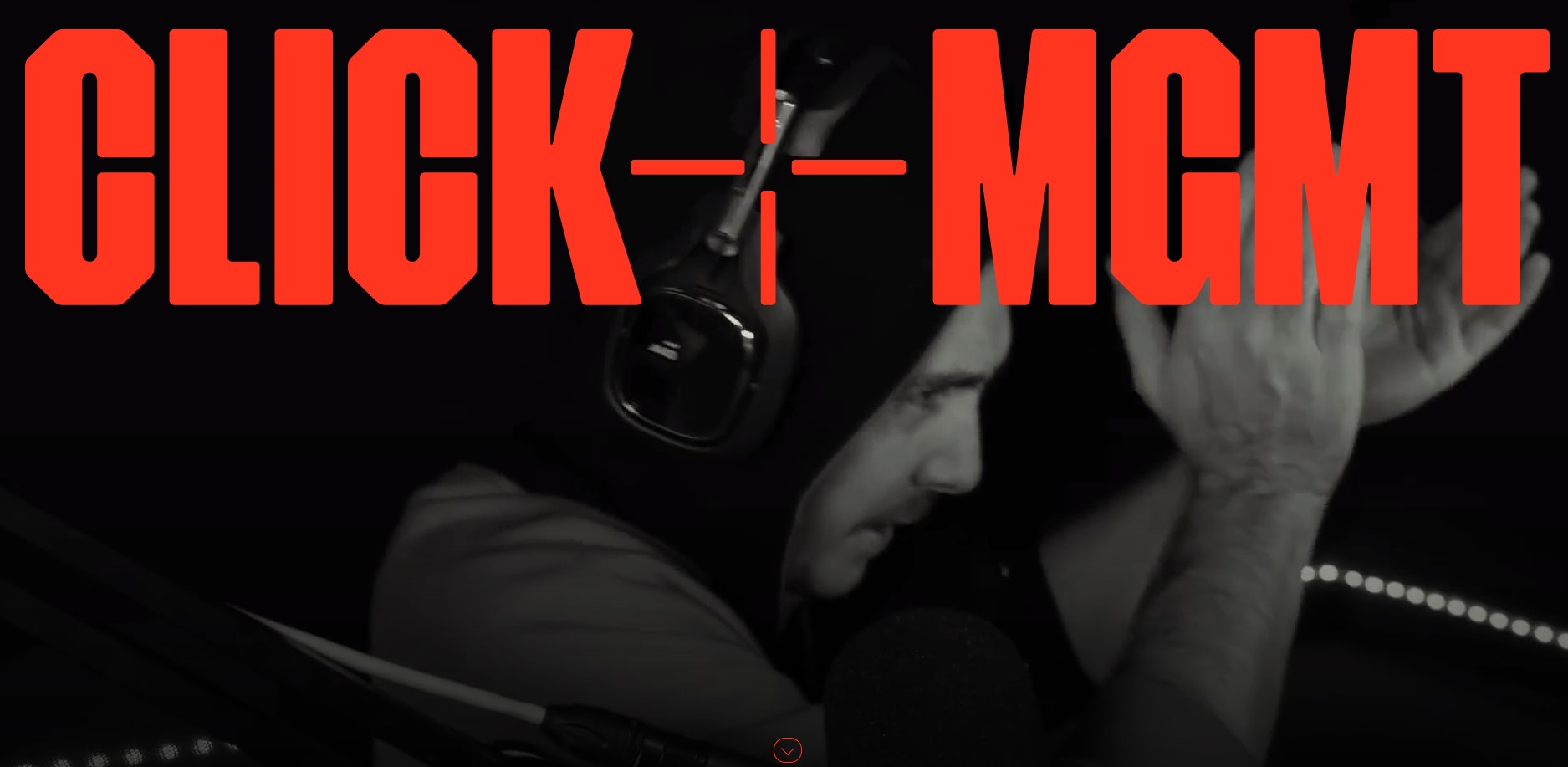 Sydney-based Click Management claims to be the largest gaming and entertainment company in the Southern Hemisphere. They connect brands with the best gaming and lifestyle talent in the world to create unique and effective marketing campaigns.
Click offers management services to the world's largest gaming and technology influencers, alongside tailor-made offerings for eSports professionals. Their mission is to develop the careers of their talent both on and off digital platforms to build their brands and expand their influence. They have an in-house creative studio and production team working to produce original, relevant gaming entertainment – both in collaboration with brands and as standalone pieces with their talent.
Click connects premium gaming influencers with relevant partners to create unique, effective marketing campaigns.