Advertising Disclosure
Advertising disclosure:
Our partners compensate us. This may influence which products or services we review (also where and how those products appear on the site), this in no way affects our recommendations or the advice we offer. Our reviews are based on years of experience and countless hours of research. Our partners cannot pay us to guarantee favorable reviews of their products or services.
Nowadays, a company's brand is its most significant asset. With the average consumer making a judgment within a mere seven seconds, the importance of an effective brand strategy cannot be overstated. It can be the determining factor between blending into the background noise and standing out as a memorable entity in the consumers' minds. 
Creative branding agencies are seasoned professionals dedicated to creating, maintaining, and enhancing your brand's image. They combine creativity with strategic thinking to design a brand that resonates with your target audience, conveys your business ethos, and ensures you remain top-of-mind in the market's unforgiving competition. These agencies are not just artists or designers. They are brand strategists, communicators, storytellers, and innovators who understand the power of perception. 
---
Top Creative Branding Agencies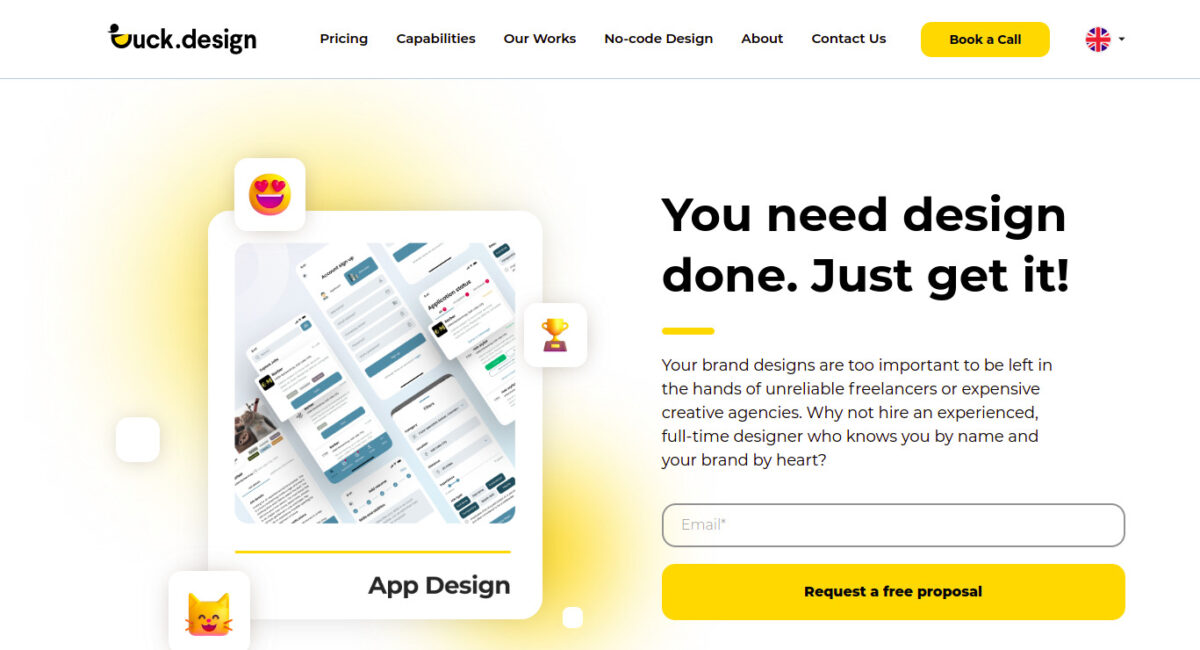 Average Hourly Rate: $100 – $149 / hr 
Average Project Cost: $1,000+ 
DuckDesign prides itself on being a trusted partner for new and established brands seeking innovative design services to create or enhance their brand identity. Always on-call, they deliver precisely when needed, ensuring brands maintain a strong market presence. 
Their comprehensive design services encompass innovative logo and visual identity design, creation of detailed style guides, custom presentation templates, professional letterheads, and unique business card designs. They also offer bespoke web and app designs and eye-catching digital graphics, either from scratch or based on existing materials. Trusted by small businesses, startups, marketing teams, and Fortune 500 brands alike, DuckDesign's commitment to timely, high-quality design solutions ensures your brand stands out in a competitive market. 
---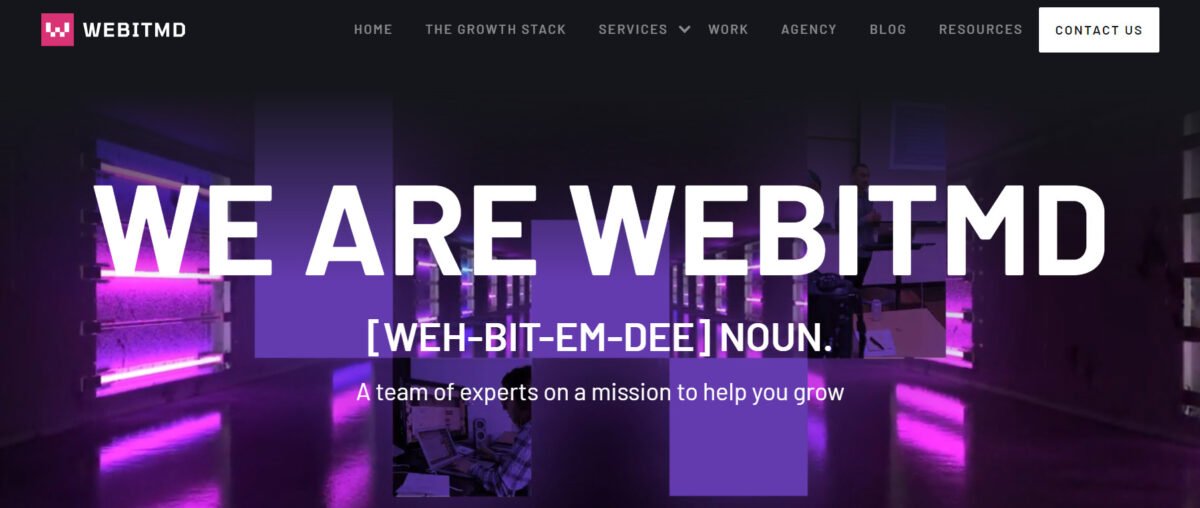 Average Hourly Rate: $150 – $199 / hr
Average Project Cost: $1,000+
WEBITMD sets the bar high in the creative branding sector. Born in 2008 and headquartered in Los Angeles, CA, WEBITMD emphasizes its commitment to genuine partnerships, sidestepping the generic 'one-size-fits-all' approach in favor of tailored strategies that address a business's unique growth requirements.
WEBITMD underscores that a company's visual identity goes beyond mere aesthetics; it is a foundational element in establishing customer trust and achieving brand recognition. Their creative suite includes meticulous brand crafting from logos to color palettes, ensuring a brand's resonance and recall.
Their advertising acumen spans from compelling Google Display to engaging LinkedIn Ads, ensuring a brand's voice is heard far and wide. They don't stop at branding; they equip businesses with sales collateral, ensuring every touchpoint, from pitch decks to case studies, reflects the brand's essence.
WEBITMD's proficiency in creative branding is best described through their CSU Stanislaus Extended Education Department collaboration. The purpose of the collaboration was to create a comprehensive PPC campaign and remarketing strategy for their Executive MBA and Online MBA programs. Utilizing Search and Display network ads, they significantly boosted program registrations and enhanced their visibility, achieving 15M impressions and over 27,000 clicks.
---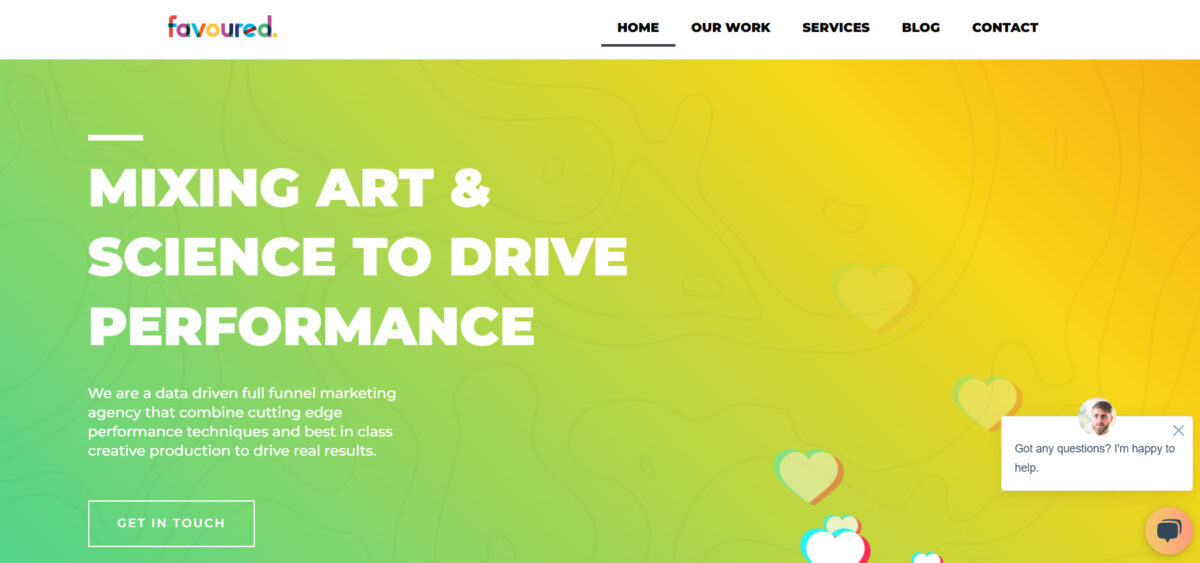 Average Hourly Rate: $100 – $149 / hr 
Average Project Cost: $1,000+ 
Favoured stands as a data-driven, full-funnel marketing agency that merges cutting-edge techniques with superior creative production to deliver tangible results. Since 2018, the agency has helped 30 companies reach over 10 million people, emphasizing their expertise in brand development and market penetration. 
Favoured's core branding services include memorable logo creation, development of emotion-evoking colour palettes, standardized fonts and typography, and unique imagery and filters. These elements form an integral part of the brand identity they craft for businesses. From startups to established names, Favoured believes every company needs a unique brand identity that differentiates them from competitors and builds positive associations within their consumer base. This holistic approach to brand development ensures consistency across all stakeholder communications, fostering brand familiarity and trust. 
---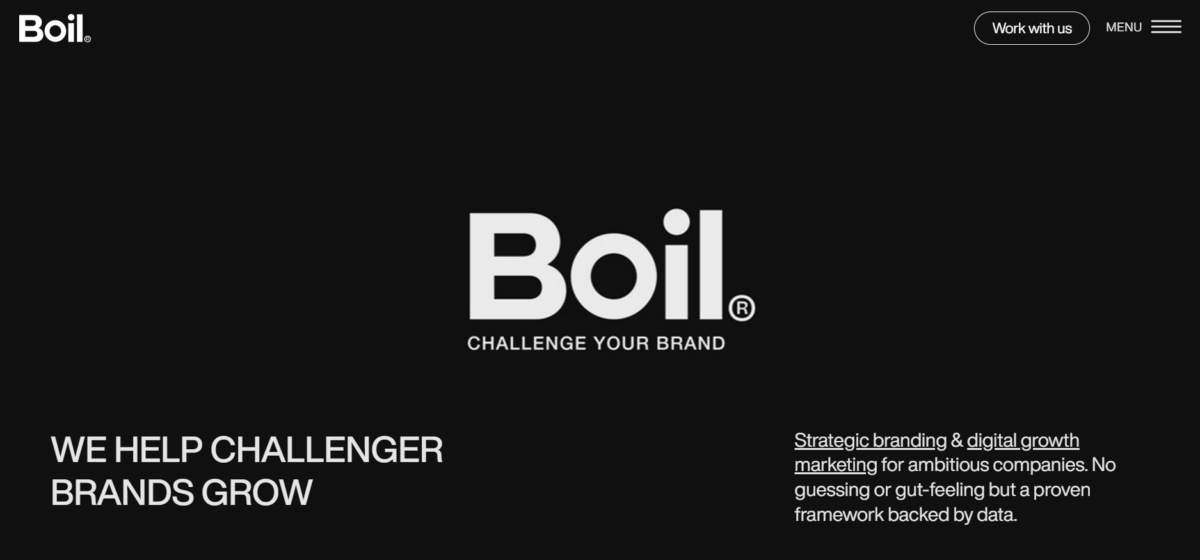 Average Hourly Rate: $50 – $99 / hr 
Average Project Cost: $10,000+ 
Boil is a branding agency that thrives on discovering and amplifying what makes brands unique. They specialize in bringing out the inner challenger in brands, using a no-nonsense, data-driven approach to maximize resources and impact. Boil's services range from brand strategy and identity development to crafting compelling brand messaging. 
They are experts in formulating memorable narratives that cut through the clutter, resonating with the target audience. Notably, Boil has successfully challenged the banking and supplement industries, showcasing their prowess in helping brands disrupt established markets. 
Boil also offers insights into the concept of a challenger brand and growth marketing agencies, and they provide a comprehensive guide to rebranding. This agency is ideal for brands ready to challenge the status quo and make a significant impact in their markets. 
---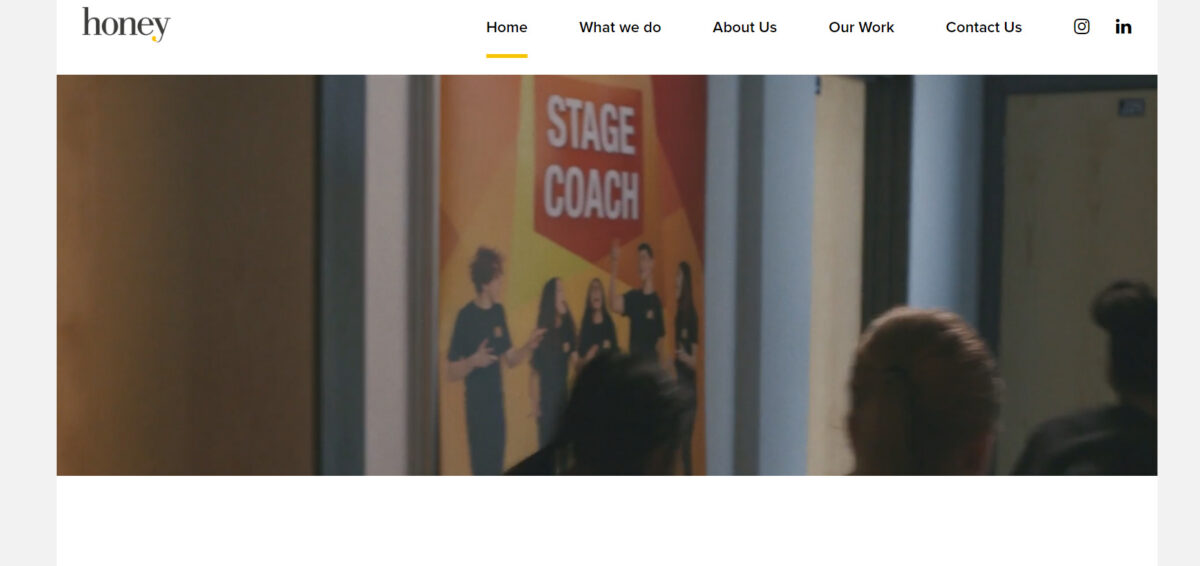 Average Hourly Rate: $100 – $149 / hr 
Average Project Cost: $1,000+ 
Honey Creative is a branding agency that believes in the incredible power of brands to connect and enhance customers' lives. Operating in a highly competitive market, they focus on helping brands find their sweet spot, providing unmistakable clarity and genuine creativity. 
Whether it's brand creation, brand refresh, new communications campaigns, or website development, Honey Creative excels in helping brands stand out. They offer a comprehensive suite of services, including brand strategy and positioning, naming and name conventions, brand identity, brand guidelines, marketing materials and corporate literature, and more. 
Honey Creative is committed to helping both big household names and plucky challengers achieve their ambitions through insight-driven strategy and category-changing creativity. 
---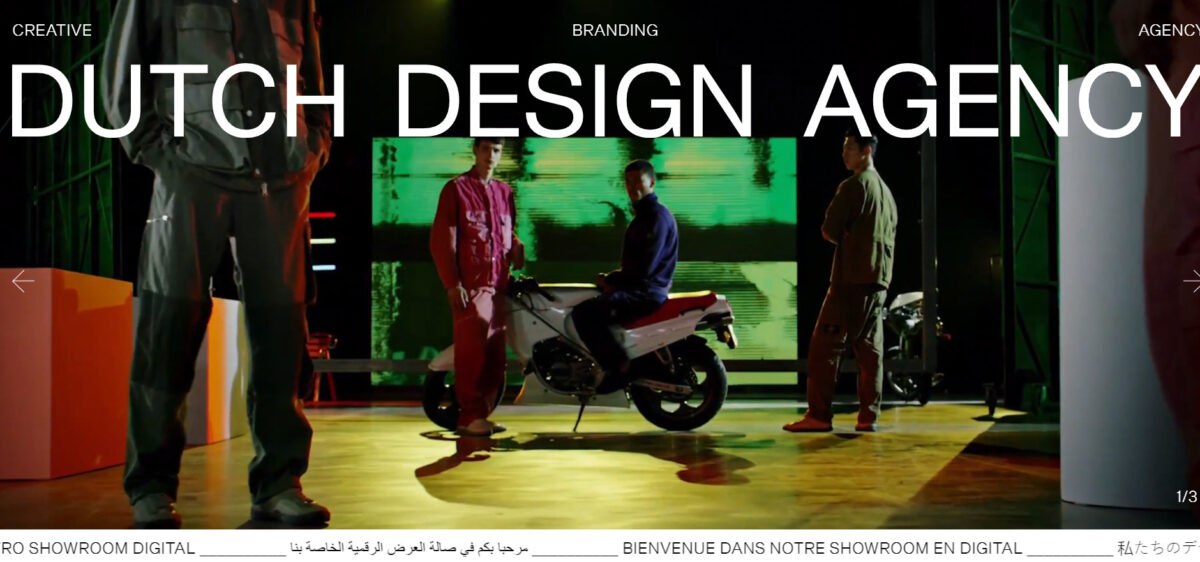 Average Hourly Rate: $150 – $199 / hr 
Average Project Cost: $25,000+ 
Dutch Design Agency is an independent creative branding agency that collaborates with brands seeking to elevate their customer experience. They have an impressive portfolio, including global brands like Tommy Hilfiger and Slazenger, where they have reshaped culture and reclaimed legacy, respectively. 
Their services include creating meaningful branded journeys through various touchpoints. They believe in establishing an environment of stimulation, inspiration, and innovation that resonates with an audience, encouraging their return. In addition to traditional branding services, they also offer identity systems, creative design, print and packaging, 3D visualization, digital branding, and Shopify & Webflow services. 
This agency is an ideal fit for brands that aim to create a stimulating and innovative environment for their audience and are ready to build the brands of tomorrow.
---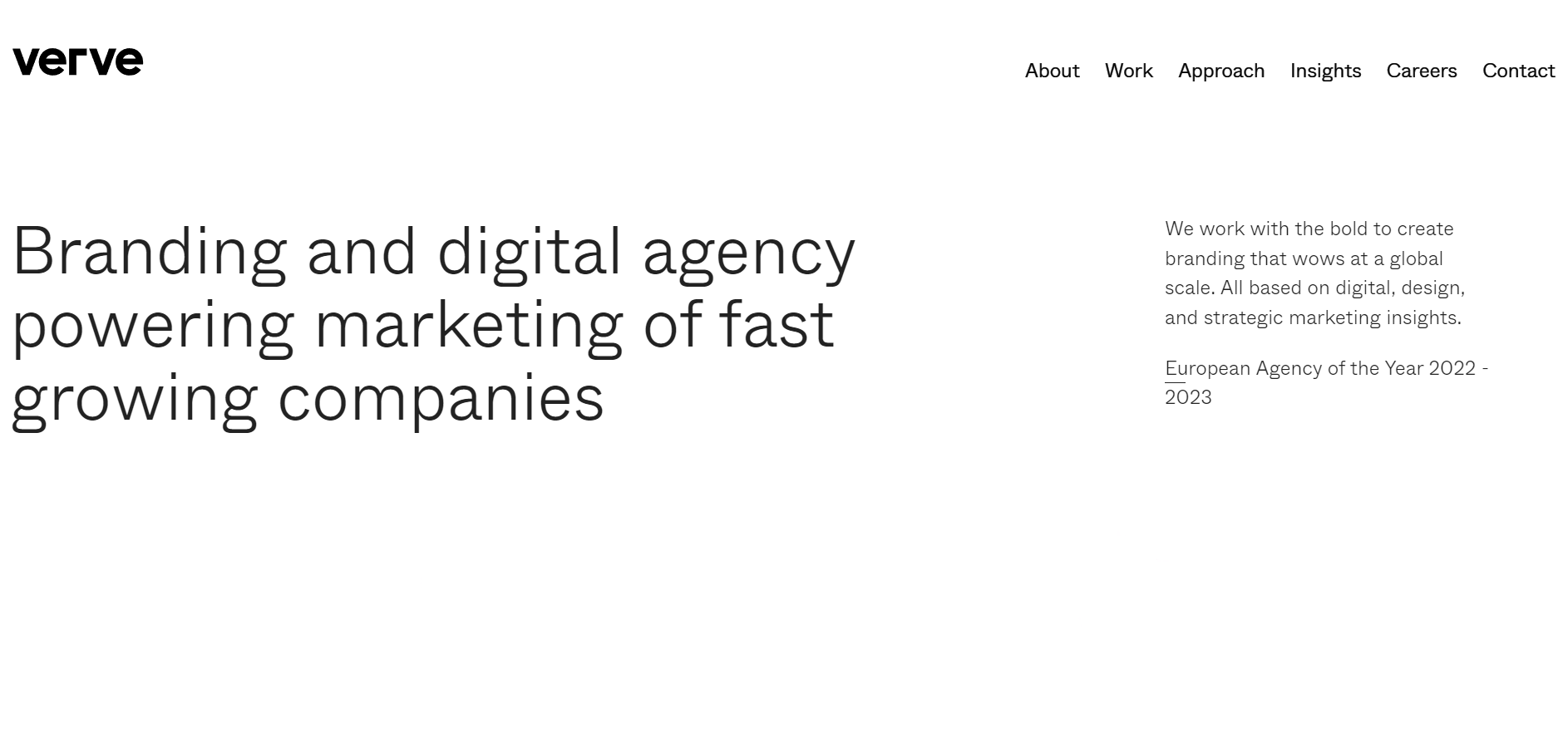 Average Hourly Rate: $100 – $149 / hr 
Average Project Cost: $1,000+ 
Verve is a branding and digital agency specializing in powering the marketing of fast-growing companies. They work with bold brands to create branding that impresses on a global scale, underpinned by digital, design, and strategic marketing insights. Verve's notable achievements include being named the European Agency of the Year for 2022-2023. 
Their portfolio includes successful projects for brands like Juni, Miro, and Flutterwave, covering a wide range of industries. They focus on identifying timeless, compelling stories, designing standout branding in a sea of sameness, and balancing creativity with technical expertise. 
Verve also shares insights into brand development and design through their 'Living Brands' and 'News' sections, offering valuable perspectives from their team and industry professionals. This agency is ideal for fast-growing, ambitious companies looking to create brands that people love and help their businesses thrive. 
---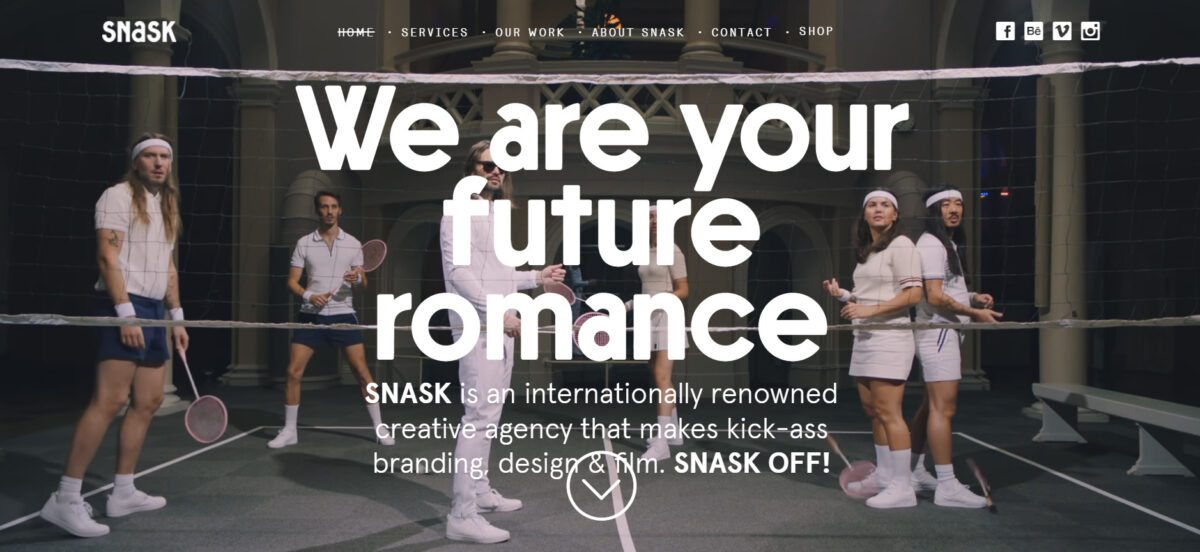 Average Hourly Rate: $150 – $199 / hr 
Average Project Cost: $10,000+ 
SNASK, an internationally renowned creative agency, promises to be your future romance. They offer a smorgasbord of services in branding, design, and communication to help your marketing and advertising efforts skyrocket. With expertise in branding and design, they offer brands a distinctive quality that cannot be replicated. 
SNASK prides itself on creating striking, eye-catching worlds and stories that result in a wide range of emotional responses. They are confident and unabashed in stating that they are exceptional at what they do. Their portfolio includes an impressive array of projects such as Wallbaby, Spotify Doks, and Klarna, demonstrating their ability to work across different sectors. 
Describing themselves as misfit geniuses, SNASK is committed to staying true to their values and standing up for their opinions and beliefs. They aim to challenge conservative frameworks and are advocates of love, which they see as the only way forward. They are an ideal choice for brands seeking a creative agency that is unafraid to disrupt the status quo and bring a unique, emotional touch to their work. 
---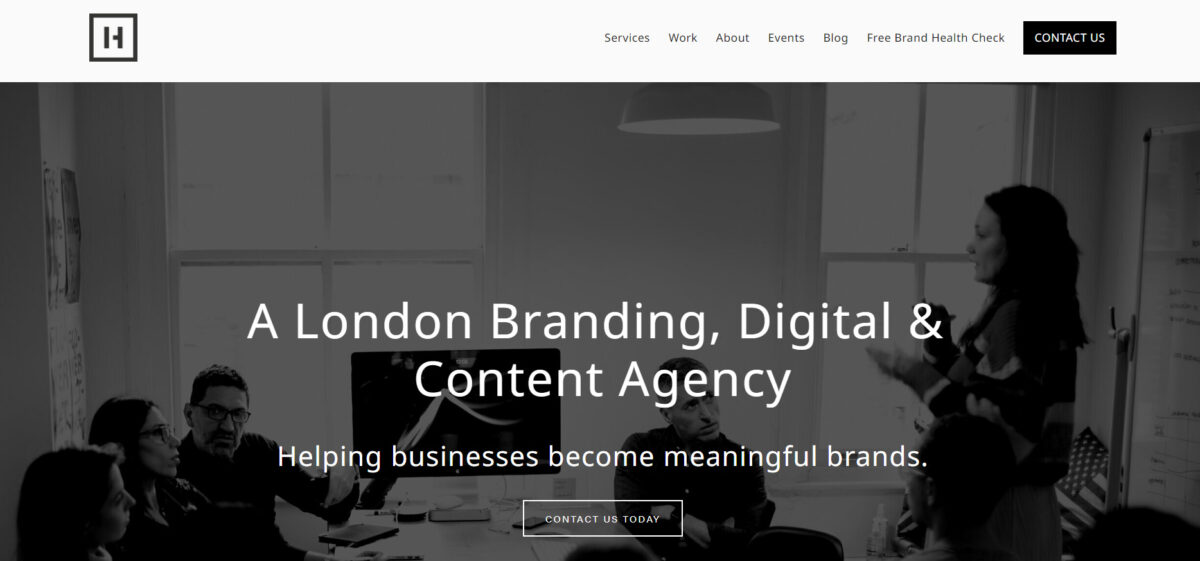 Average Hourly Rate: $100 – $149 / hr 
Average Project Cost: $1,000+ 
Huddle Creative is a London-based independent branding, content, and design agency with over a decade of experience. Their solitary aim is to transform ambitious businesses into meaningful brands that grow, endure, and command attention. 
Offering a full suite of creative services, Huddle Creative provides branding, digital, and content services. Their branding services focus on strategizing, visually identifying, and building your brand identity. In the digital realm, they design and refine UX, UI, and implement creative web designs to build bespoke websites for their clients. They also strategize, design, and build digital products that create truly bespoke digital experiences. Their content services aim to produce captivating copy, emotionally resonant films, and beautifully designed graphics that capture the attention of target audiences and communicate the company's vision in the digital space. 
Huddle Creative has proven success in enabling ambitious brands to become significant brands. Their approach involves uncovering opportunities that result in better experiences, more engagement, deeper understanding, and ultimately, higher profits. They are an excellent choice for businesses looking for a branding agency that brings enthusiasm and creativity to their projects, offering unique solutions that fit both the budget and the brand. 
---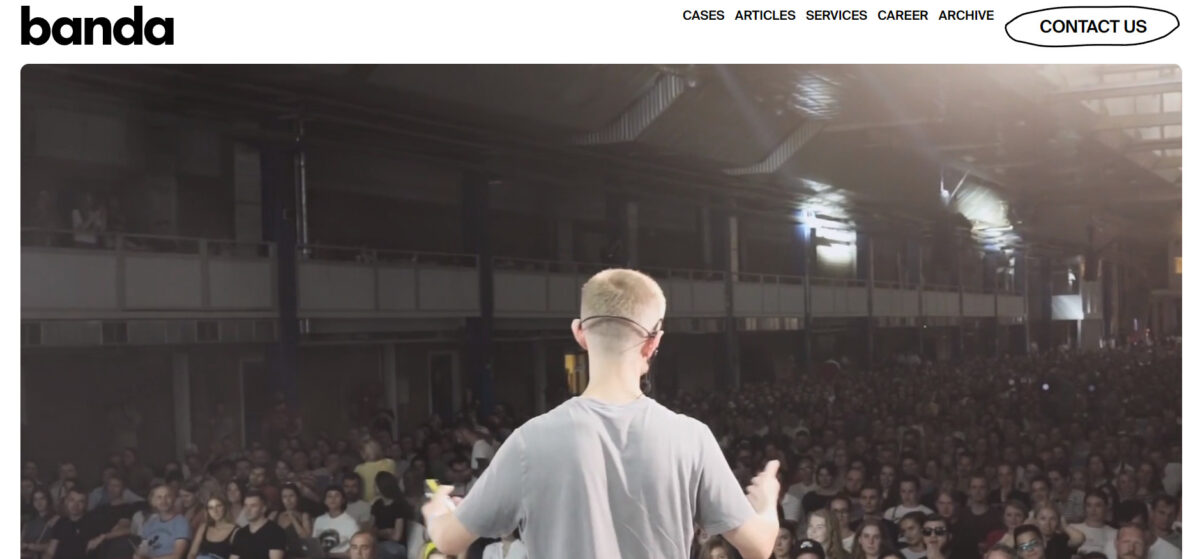 Average Hourly Rate: $50 – $99 / hr 
Average Project Cost: $25,000+ 
Based in both Los Angeles and Kyiv, Banda is a creative agency known for creating brands that spark conversation. The agency prides itself on creating unusually human brands and avoids making boring advertisements. Some of its notable campaigns include global campaign support for Uber in Ukraine, rebranding for Hellraisers, and the vanishing logo for Chornobyl. 
Banda offers services like market and customer research, brand strategy, brand identity, design, digital, and creative production. It uses a unique approach in working with clients, which includes discovery, brand day, design session, and action plan. 
They have developed branding for Eurovision 2017 and created impactful campaigns for brands like Amazing Everything (a new cannabis brand), MacPaw, BetterMe, and Chipster's. Banda is always open to new talents, believing in the power of the collective and fostering an environment of real openness. 
---
Average Hourly Rate: $100 – $149 / hr
Average Project Cost: $1,000+
Today employs a unique blend of vivid creative ideas and solid logical strategies, shaping brands that resonate deeply with audiences and stand the test of time. The agency is renowned for giving brands a soul, face, and voice, transforming them from mere business entities into vibrant personalities. It focuses on the heart of the problem, effectively and elegantly addressing real issues that may hinder a brand's growth and potential. This approach ensures that every solution it crafts is not only aesthetically pleasing but also strategically effective, ensuring a lasting impact in an ever-changing market. 
Over the past 17 years, Today has had a successful influence on a host of strong brands, including Stad Leuven, Fiberklaar, VRT NWS, Bancontact, Exterioo, VPK, Botanique, Materialise, and Keytrade. These successful collaborations demonstrate the agency's versatility and its ability to adapt its creative and strategic processes to a wide range of industries and markets. 
Today's services are comprehensive and holistic, encompassing brand strategy, brand architecture, brand essence, brand personality, and DAM & guidelines. These offerings are designed to address every facet of a brand's identity, ensuring a cohesive and impactful presence across all platforms and touchpoints. 
---
---
What is the role of a creative branding agency?
In 2023, branding is no longer about merely creating an appealing logo or a catchy tagline. It is an all-encompassing approach that involves understanding consumer behavior, market trends, and the intricate dynamics of digital media. A creative branding agency brings these elements together to craft a unique identity for your business, telling your story in a way that inspires, connects, and drives consumer action. Choosing the right creative branding agency is not a decision to be taken lightly. It's a partnership that can dictate the trajectory of your brand's success. 
---
What to look for when choosing a creative branding agency?
Choosing a creative branding agency is a critical decision for your business as it greatly influences your brand's perception and success. Here are some steps you can follow: 
Identify Your Needs: Understand what you need from a branding agency. Do you need help with creating a brand identity, or do you need a complete rebrand? The scope of your needs will dictate what kind of agency you should look for. 
Evaluate Their Portfolio: Look at the agency's previous work to understand their style, capabilities, and creativity. Their portfolio can give you insight into whether they can handle the scope of your project and if their design aesthetic aligns with your vision. 
Consider Their Expertise: Some agencies specialize in certain industries or types of businesses. If you can find an agency with experience in your sector, they may have a better understanding of your audience and unique business challenges. 
Check Their Reputation: Look at online reviews and testimonials, ask for references, and check their reputation in the industry. A good track record can provide confidence in their abilities. 
Understand Their Process: Good agencies have a well-defined, transparent process for working with clients. They should be able to explain their methodology and how they collaborate with clients. 
Meet The Team: The individuals who will be working on your project are just as important as the agency itself. Meet them to gauge their expertise, passion, and how well they understand your business. 
Discuss Budget & Timeline: Make sure you have clear discussions about the budget and project timeline. Ensure their fees align with your budget and their timeline matches your expectations. 
Values & Culture Fit: You'll be working closely with the agency, so it's important they share similar values and their culture fits with yours. Good chemistry can result in better collaboration and outcomes. 
The best agency for you is not always the most famous or expensive one. It's the one that understands your brand, shares your vision, and has the expertise to deliver on your needs. 
Frequently Asked Questions
What services do these creative agencies offer? 
These agencies typically offer a range of services including brand strategy, market and customer research, brand identity, design, digital marketing, and creative production. Some agencies may also offer additional services like brand architecture, brand essence, and brand personality development. 
How do these agencies approach the creative process? 
Each agency has a unique approach to the creative process. For instance, Banda follows a process that includes discovery, a brand day, a design session, and an action plan. Today, on the other hand, combines vivid creative ideas with solid logic, aiming straight for the real issues and addressing them effectively and elegantly. 
How do these agencies ensure that their work stands out? 
These agencies focus on creating unique, compelling, and human-centric brands. They believe in the power of storytelling and aim to create brands that spark conversations and resonate with people on a deeper level. Their work is also underpinned by solid research and a strong understanding of the market and customer needs. 
Are these agencies open to working with startups or smaller businesses? 
Yes, most creative agencies are open to working with businesses of all sizes, including startups and smaller businesses. They understand that every business is unique and requires a tailored approach. If you're a startup or a small business, it's best to reach out to the agency directly to discuss your needs. 
What can I expect in terms of cost? 
The cost of working with a creative agency can vary widely depending on the scope of the project, the services required, and the agency itself. It's advisable to discuss your budget and expectations with the agency upfront to ensure transparency. 
Remember, it's not just about the cost; it's about the value and return on investment that the agency can provide for your business.