The interplay of ideas, messages, and perceptions a company communicates to its audience constitutes its brand - a potent tool that can dramatically impact a business's success. Branding, then, is not just an art; it's a strategic, data-driven endeavor that shapes how the world sees your business and, more importantly, how it responds. Companies often underestimate the profound impact of brands and trademarks on business-to-business decision-making. Many view branding solely as a means of consumer communication. Yet, some of today's most influential brands, such as Airbnb, LVHG, and Apple, capture the attention and loyalty of businesses as much as they do consumers. Even companies without any consumer-facing operations, including Nvidia and OpenAI, have meticulously crafted powerful brands, collectively valued at over $1 trillion.
With that, we delve into the captivating world of branding in 2023, driven by groundbreaking statistics and peppered with actionable insights. This comprehensive report is a must-read for brand experts looking to stay updated on the latest trends in the industry.
---
Top Branding Statistics You Need to Know in 2023:
---
Notable Highlights:
---
Understanding the Target Audience
Brand-building starts with knowing your audience inside and out. A thorough understanding of your target market allows you to tailor your products and branding strategies to resonate with your audience's needs, wants, and expectations.
---
Brand Recognition and Consistency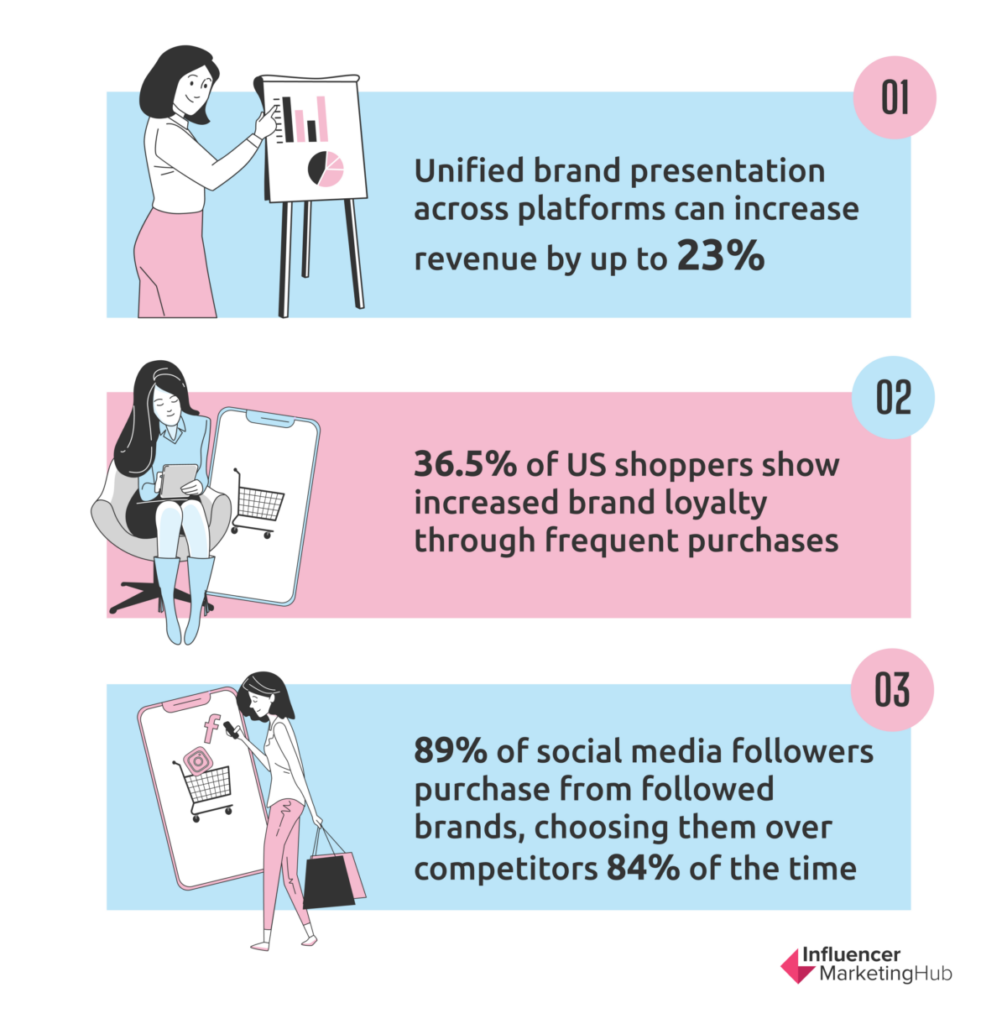 Brand recognition is the measure of how readily a brand is recognized by potential consumers, and it's the bread and butter of any successful brand strategy. In a market saturated with competitors vying for attention, brand consistency becomes a key player in building recognition and trust. According to a Lucidpress study, consistent brand presentation across all platforms can increase revenue by up to 23%. A uniform brand image, message, and voice can bolster recognition, helping your brand stand out in the crowded marketplace.
---
Unique Value Proposition and Brand Positioning
Your unique value proposition (UVP) acts as a lighthouse, shining brightly amidst a sea of competition. It's your declaration of what makes your brand different and better. A clear, strong UVP can capture customer attention, sparking interest in your brand. Alongside this, your brand's positioning in the market solidifies how you want your audience to perceive your brand compared to others.
---
Brand Personality and Color Impact
Brand personality and color are subtle yet influential tools that can shape customer perceptions. The colors representing your brand can strongly influence how customers perceive your brand's personality. The Pantone Color Institute finds that up to 90% of snap judgments made about products can be based on color alone. This demonstrates the power of color in branding, communicating emotion, and brand values in an instant.
---
Brand Trust and Authenticity
Authenticity and trust form the bedrock of customer loyalty. As per a survey by Edelman, 81% of consumers stated they needed to trust the brand to buy from them. Furthermore, Stackla reports that 86% of consumers believe authenticity is vital when deciding which brands they like and support. Hence, building brand trust and authenticity should be a priority for any brand looking to retain customers and foster loyalty.
---
Brand Loyalty
Customer retention is far more cost-effective than customer acquisition. Thus, brand loyalty becomes a critical focus. As Yotpo's research suggests, 36.5% of US shoppers feel more loyal to brands that they purchase frequently. Consequently, creating meaningful customer experiences and building relationships are vital to fostering this loyalty.
---
Customer Experience, Personalization, and Passion
The role of customer experience in branding is multifaceted. A positive customer experience fosters brand loyalty and encourages word-of-mouth promotion. Personalization takes this a step further. According to Epsilon, 80% of consumers are more likely to make a purchase when brands offer personalized experiences. Infusing passion into your brand culture can supercharge these efforts, creating enthusiastic customers who are not only loyal but also your brand advocates.
---
Social Media Influence and Brand Exposure
Social media is a powerful tool for brand exposure and customer engagement. A survey by Sprout Social revealed that 89% of consumers will buy from a brand they follow on social media, and 84% will choose that brand over a competitor. The unprecedented reach of social media platforms enables brands to interact with customers in real-time, providing a platform for brands to showcase their personality, engage with their audience, and ultimately drive sales.
---
Brand Storytelling and Exceptional Brand Slogans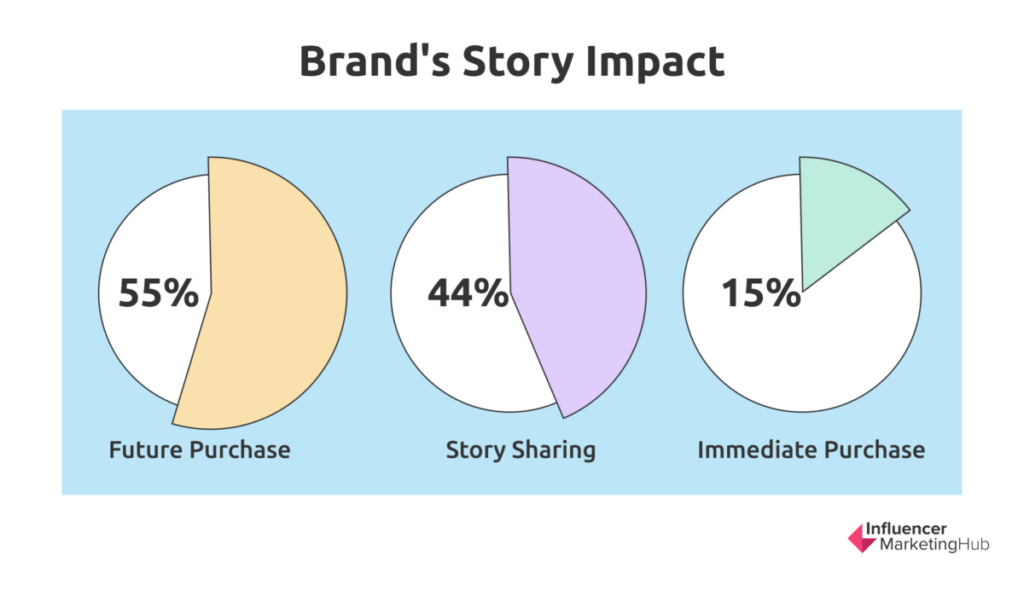 Brand storytelling is a potent tool that enables brands to create emotional connections with consumers. A compelling brand narrative can captivate consumers, making your products and services memorable. It's no wonder that Headstream found that if people love a brand's story, 55% are more likely to buy the product in the future, 44% will share the story, and 15% will buy the product immediately. Exceptional brand slogans complement storytelling efforts, acting as a catchy and concise summary of your brand's value proposition.
---
Mobile Optimization, User Experience (UX), and Customer Expectations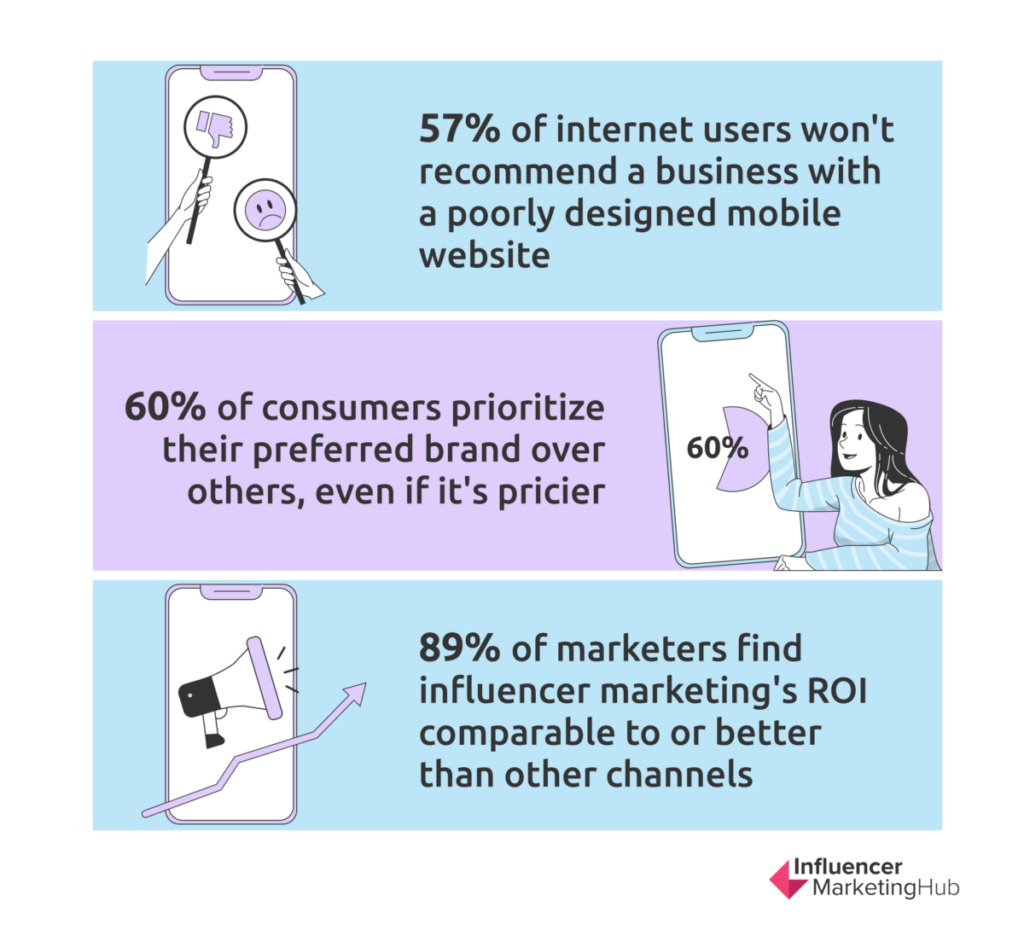 In today's digital world, a mobile-optimized website is not a luxury—it's a necessity. Sweor reports that 57% of internet users say they won't recommend a business with a poorly designed website on mobile. User experience (UX) on mobile devices impacts your brand image, and a positive mobile UX meets customer expectations, fostering trust in your brand.
---
Search Engine Ranking and Conversion Rates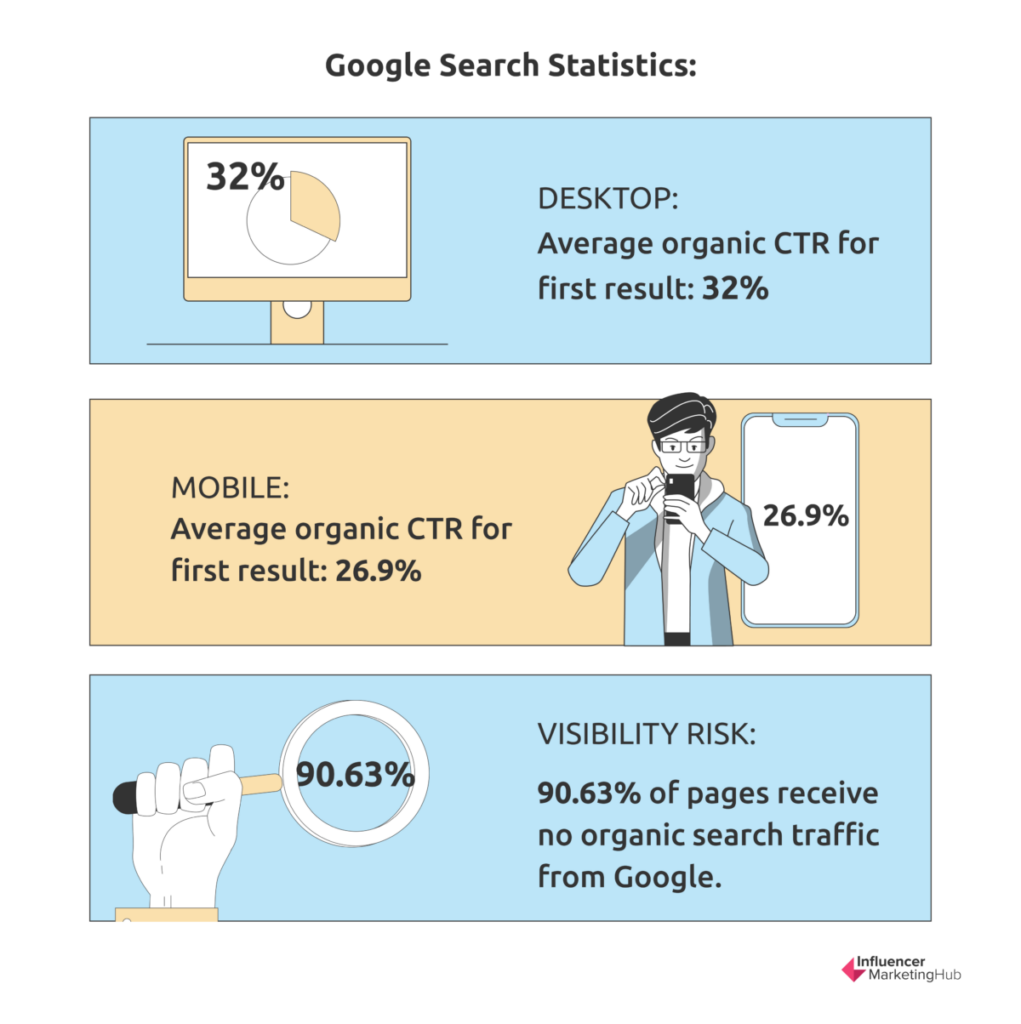 Branding isn't confined to visual aesthetics and storytelling; it extends to digital territories like search engine rankings. With 53% of all trackable website traffic coming from organic search, high search engine ranking becomes crucial for brand visibility. If your brand ranks high on search results pages, it can significantly increase click-through rates, thereby bolstering brand exposure. For instance, the first Google desktop search result gets an average organic CTR of 32%, while the first Google mobile search result gets an average organic CTR of 26.9%. However, without proper SEO and mobile optimization, your brand risks invisibility, as 90.63% of pages get no organic search traffic from Google.
---
Brand Equity
All the elements discussed above contribute to building brand equity, which is the added value brought to your company's products or services that allows you to charge more for your brand than what identical, unbranded products command. High brand equity implies strong customer loyalty, positive brand recognition, and a reputation for quality, all of which contribute to your bottom line.
In a study analyzing the brand equity of Gucci and adidas following the launch of their fall/winter 2022 collection, both brands experienced significant boosts in brand equity in July. Gucci's brand equity increased by +3.7, while adidas saw a growth of +3.2, indicating the value associated with each brand at that specific time. Gucci witnessed the greatest increase in consumer familiarity (+5.5), benefiting from their partnership with adidas, which introduced Gucci to a wider audience and increased familiarity.
Brand Investments
Investment in branding plays a critical role in determining a company's success. According to Statista, companies worldwide are investing heavily in their branding strategies. For instance, in 2020, Apple, the company with the highest brand value, spent about $1.8 billion on advertising.
---
Brand Value
The value of a brand is a direct reflection of its reputation and visibility in the market. As per the 2022 Interbrand ranking, Apple leads the pack with a brand value of $355 billion, followed by Amazon and Microsoft.
---
Brand Performance Metrics
Performance metrics help brands to assess the effectiveness of their strategies. According to a Nielsen report, brand preference is a key performance metric, with 60% of consumers saying they would buy a brand they prefer over others, even if it's more expensive.
---
Impact of Digital Marketing on Branding
Digital marketing strategies, like content marketing, SEO, and email marketing, have a significant impact on brand awareness and perception. A HubSpot report indicates that content marketing gets three times more leads than paid search advertising.
---
Impact of COVID-19 on Branding
The COVID-19 pandemic has brought unprecedented changes to the business landscape. According to McKinsey, the pandemic has accelerated the shift to digital, with 90% of B2B sales now conducted through digital channels.
---
Role of Influencer Marketing in Branding
Influencer marketing has become a go-to strategy for many brands looking to extend their reach and impact in the digital sphere. A MediaKix survey indicates that 89% of marketers say ROI from influencer marketing is comparable to or better than other marketing channels. This suggests that strategic partnerships with influencers can effectively boost brand awareness, enhance credibility, and drive consumer engagement.
---
Sustainability and Branding
As consumer consciousness evolves, sustainability and ethical practices are becoming integral elements of brand strategy. Brands that align themselves with environmental and social issues can cultivate a positive brand image and foster deeper connections with their consumers. A Nielsen study found that 81% of global respondents feel strongly that companies should help improve the environment, reinforcing the significance of sustainable practices in modern branding.
---
Conclusion
The branding landscape of 2023 is more dynamic and customer-centric than ever before. Armed with these statistics and insights, branding agencies can develop strategies that resonate with their target audience, build trust, and drive brand loyalty. Remember, your brand is not just your logo, slogan, or color palette—it's the comprehensive experience you offer your customers and how that makes them feel. As we move forward, it will be exciting to see how these trends evolve and shape the future of branding.