Advertising Disclosure
Advertising disclosure:
Our partners compensate us. This may influence which products or services we review (also where and how those products appear on the site), this in no way affects our recommendations or the advice we offer. Our reviews are based on years of experience and countless hours of research. Our partners cannot pay us to guarantee favorable reviews of their products or services.
In the current digital age, where the global marketplace is more competitive than ever, crafting an impactful advertisement is key to elevating your brand and driving your business growth. One of the most significant aspects of modern marketing, often overlooked, is the role of ad creatives production agencies. These marketing agencies serve as the backbone for the effective delivery of your brand's message, turning concepts into captivating visuals, sound, and motion that capture your audience's attention and drive engagement.
Ad creatives production agencies specialize in creating compelling advertisements that are customized to your business needs and designed to resonate with your target demographic. As we live in an era of information overload, it is essential to cut through the noise and make your message heard and seen.
---
Top Ad Creatives Production Agencies for High-Impact Advertising:
---
Top Ad Creative Production Agencies
In the forthcoming listicle, we will delve into the top ad creatives production agencies, providing insights into their strengths, specialties, and track records. This information will arm you with the knowledge you need to select the right agency for your business needs, ensuring that your brand's message is not only heard but also leaves a lasting impact.
Moburst, a globally recognized ad creatives production agency, is at the forefront of innovative ad solutions, connecting brands to highly targeted audiences that convert into loyal users. This agency understands the power of emotional connections and leverages this in their content creation and campaign design to deliver superior results. As the saying goes, 'the first impression is the last impression,' Moburst knows the essence of this in the digital world.
They specialize in optimizing app store assets to ensure a compelling app store page that retains and converts visitors within a few seconds. They also harness the power of authentic content, especially on social media platforms, generated by creators, which is proven to receive 4x higher click-through rates and 50% lower cost-per-click compared to average ads.
In partnership with major platforms like TikTok, FB, Google search, and Apple search ads, Moburst assists brands in exploring the best growth opportunities and achieving KPIs with data that's easy to comprehend.
---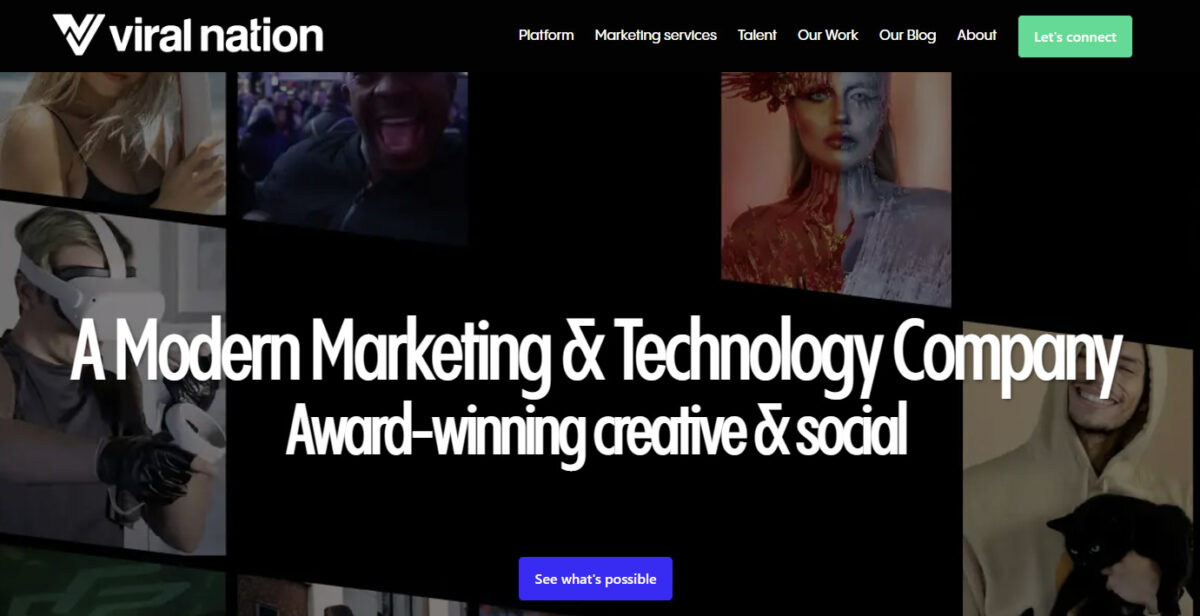 Viral Nation, a first-in-class creative and social media services agency, weave your brand story across new media, interactive, and experiential platforms with unique content that captures attention and inspires action. Their award-winning team of creatives, storytellers, social gurus, and strategists drive cultural relevance wherever people connect.
With a strategy-first approach, Viral Nation ensures a seamless connection between media and creative. Their targeted distribution and online amplification methods maximize reach and impact. Additionally, they offer paid and performance media services that guarantee results regardless of changing algorithms, courtesy of their global team of performance marketing experts and machine-learning technologies.
Having a decade of experience partnering with major brands like Coca-Cola, Puma, and Monster Energy, Viral Nation brings unrivaled expertise and commitment to expanding your audience and negotiating better deals. They also offer programmatic ad creation and resizing services for Instagram, Facebook, and Youtube.
---
Favoured, an ad creative agency has mastered the art of placing brands ahead of the competition in search engine results with optimized paid search campaigns. They understand the power of precision and implement it through targeted ad copies that boost visibility to potential customers.
In the realm of paid social, Favoured capitalizes on detailed demographics, behavioural data, and interests to raise brand awareness, generate leads, and improve conversions through platforms like Facebook, LinkedIn, and Instagram. Their display service creates branded elements, including imagery, video, and audio, to communicate your advertising message to the right people, in the right places, at the right times.
Furthermore, Favoured designs and creates focused, impactful, short video ads, ensuring they appeal to viewers based on location, demographics, interests, topics, and remarketing. With the right kind of placement and keywords, they ensure your ad has a real impact. An example of their expertise is their work with a women's tech store, Elvie, where they decreased CPA by 60% and increased sales by 900%.
---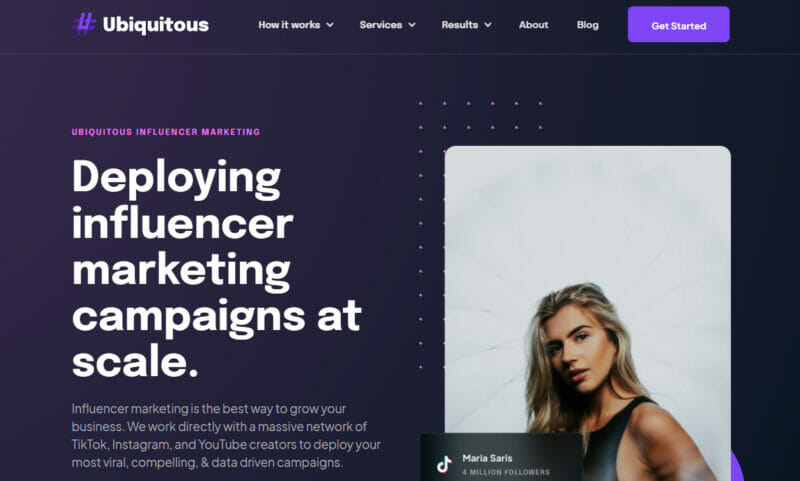 Ubiquitous, a leader in the influencer marketing landscape, powers campaigns for some of the biggest brands globally. They utilize an ecosystem of over 4K creators with 4B combined followers, a proprietary real-time data platform, and proven methodologies to launch impactful campaigns.
With Ubiquitous, achieving campaign goals is a seamless process. They work closely with clients to define target audiences, key objectives, and preferred social channels. Once goals are defined, Ubiquitous builds a comprehensive strategy, ensuring to stay within the client's budget. They handle all creator outreach, negotiations, and correspondence, making influencer marketing campaigns infinitely more scalable.
Ubiquitous provides real-time results, allowing clients to visualize progress on key metrics as their campaign takes flight. With 925.6M impressions generated, 7.7B total followers for their creator network, and 4.8K unique pieces of content created, Ubiquitous truly lives up to its name in making businesses ubiquitous.
---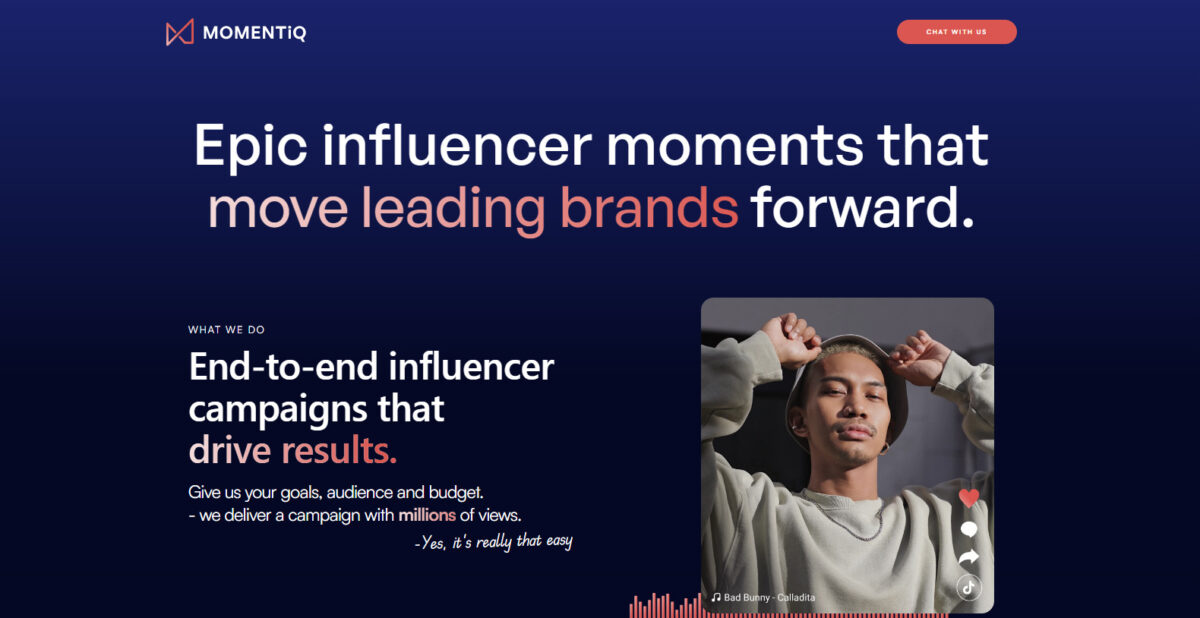 MOMENTiQ stands as an innovative ad creative production and Influencer Marketing agency, led by a founding team that has established some of today's foremost Influencer Marketing agencies and platforms. Their track record of serving billions of impressions, securing trust from the world's top brands, and crafting campaigns that define those brands is impressive.
MOMENTiQ's core services center around TikTok and YouTube, delivering end-to-end ad campaigns that consistently yield millions of views. They are masters at capturing global audiences and aligning brands with the right creators to ensure real impact. Their client roster reads like a who's who of business, with Fortune 500 giants like American Eagle, Fashion Nova, Ulta Beauty, and AI, bringing substantial budgets exceeding $30,000.
For forward-thinking companies, MOMENTiQ is creating ad creatives that will not only capture the attention of today's digital-savvy consumers but also resonate deeply with them, leaving a lasting imprint in their minds.
---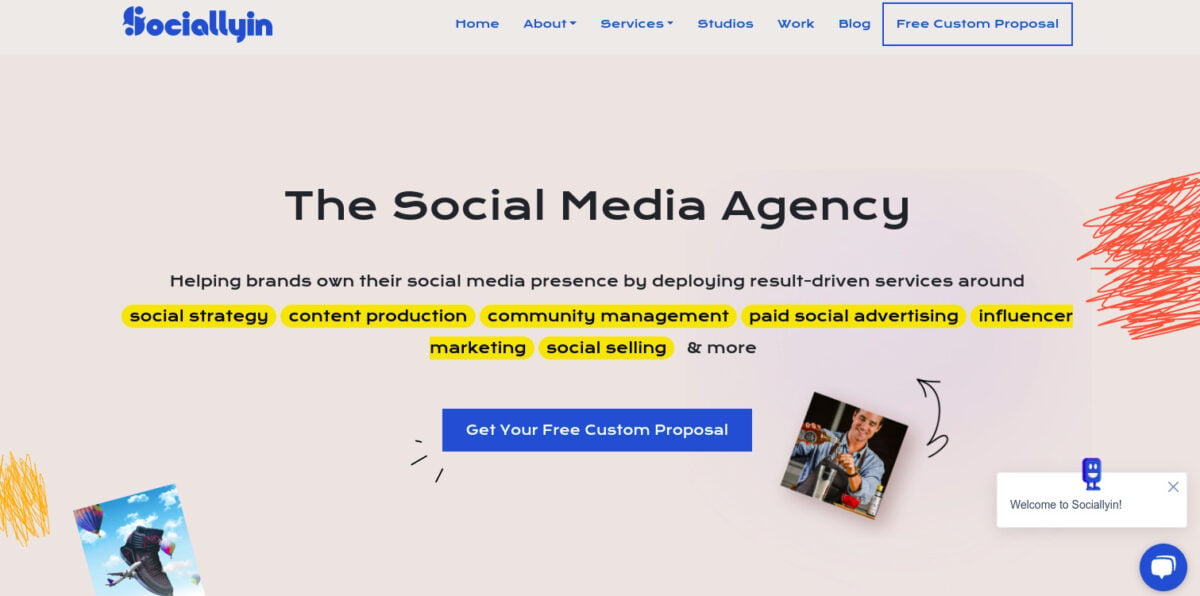 The transformative power of Sociallyin's ads makes it a leading ad creative agency that focuses on paid social media advertising. They specialize in creating cost-effective, highly impactful advertising campaigns, tailor-made to align with your brand's objectives. Their promise is to deliver exceptional ROI by reaching a broad audience through the strategic use of social media platforms.
Sociallyin's expert creative team designs customized ads that effectively engage your target audience, reflecting your brand's unique essence. They maximize your ad spend by producing a limited number of high-quality ads rather than a vast number of low-quality ads, saving you resources and improving campaign efficiency.
Their services include precise demographic targeting to ensure your ads reach the right people at the right time, resulting in higher conversions. By analyzing each individual's online behavior and engagement, they launch highly-targeted ad campaigns that increase website traffic and boost customer engagement.
Sociallyin also offers conversion tracking and optimization, allowing you to understand the ROI for each campaign and adjust your marketing strategies accordingly. Their commitment to innovation and staying current with social media trends ensures that your campaigns are always fresh and effective.
---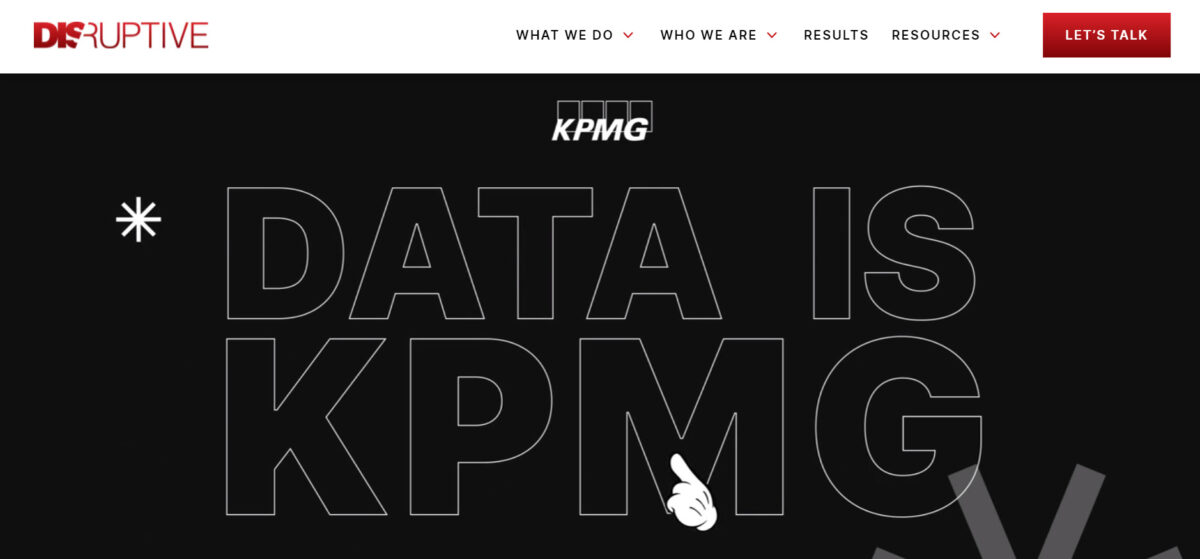 Disruptive Advertising is a digital marketing agency that consistently delivers more clicks, more ROI, more connection time with their team, more strategy, more consistent sales, more business growth online, and more access to experts.
Disruptive Advertising employs a holistic approach to digital advertising, offering comprehensive services including managing social media content, creating and managing Google Ads, and developing marketing plans. They have a team of specialists in various areas, ensuring that you always have access to an expert for your unique needs.
As a proud Facebook Marketing Partner, Disruptive Advertising excels in creating Facebook and Instagram ads that have a strong track record of success. They also offer TikTok, Snapchat, LinkedIn, and Twitter advertising services, tailoring each campaign to showcase your brand's unique qualities and appeal to each platform's user base.
Having worked with thousands of clients and managed over $450+ million in annual ad spend, Disruptive Advertising is a full-service marketing agency that truly knows what it takes to succeed.
---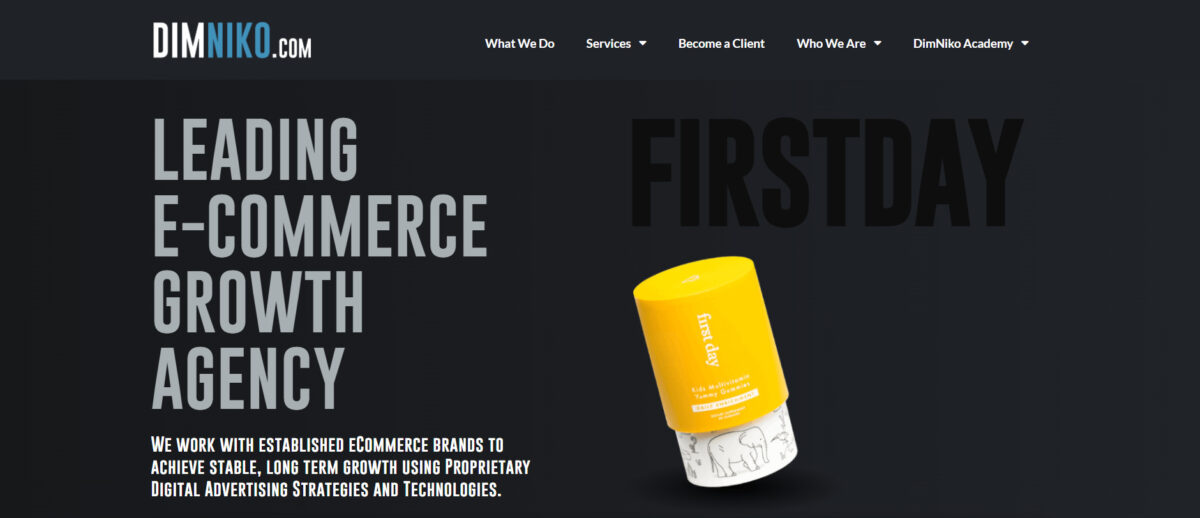 DimNiko is an industry-leading growth agency, renowned for its innovative and performance-driven solutions. With a record of helping over 200 brands generate more than $178 million in revenue, DimNiko is the powerhouse you need for crafting compelling and visually striking ad creatives. It prioritizes a direct response approach to create ads that can stop a user mid-scroll, evoke curiosity, and ultimately, drive conversions.
DimNiko's key strength lies in its ability to produce customized creative strategies that align with your customer acquisition and retention funnels. It excels at creating Top of Funnel Ads, designed to uniquely showcase your product's benefits to a fresh audience. User Generated Content Ads demonstrate the utility and advantages of your product from a customer's perspective, while Product Ads focus on presenting your product in a captivating manner.
In addition to this, DimNiko produces Review Ads to strengthen your bottom of the funnel approach, showing potential customers positive reviews to reinforce their buying decision. The in-house team takes care of the entire video production process of your products, including voice-overs, music, and final edits.
---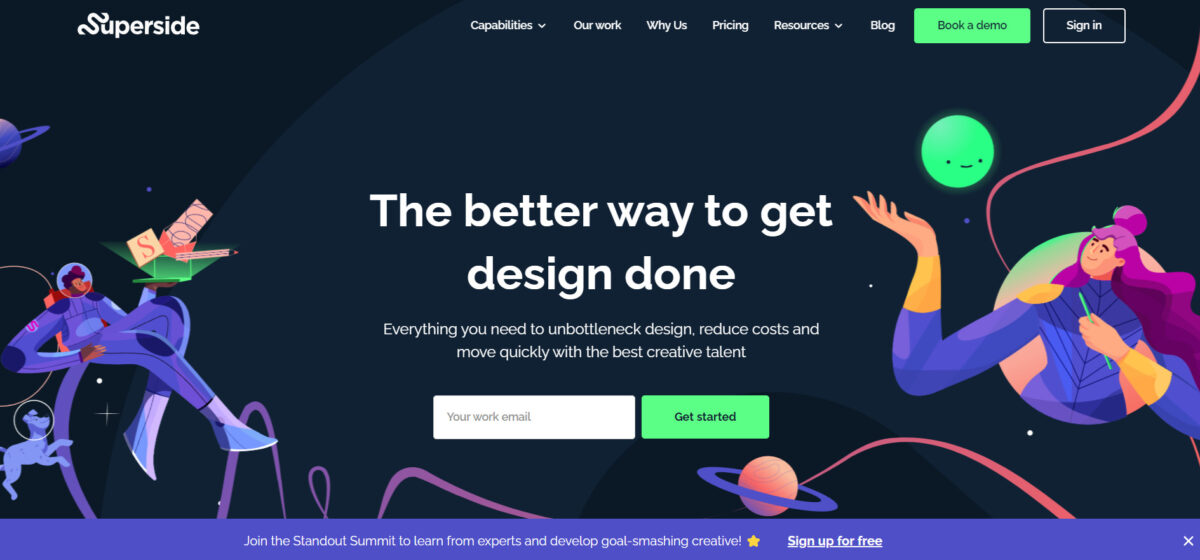 Superside is a versatile ad design and creative agency committed to driving better results through dynamic ad concepts, designs, and variations. They stand out by offering an always-on access to ad creative, acting as an extended design team for your marketing initiatives. Superside has successfully delivered over 10,000 designs for ad creative to more than 450 satisfied customers.
Their unique model offers better rates than in-house hiring, saving you the operational overhead and providing results 20x faster and at about half the cost of traditional design agencies. Superside excels at meeting the rising demand for fresh ad creative by establishing a steady pipeline for new channels, testing and optimizing ads, and connecting campaigns across multiple channels.
---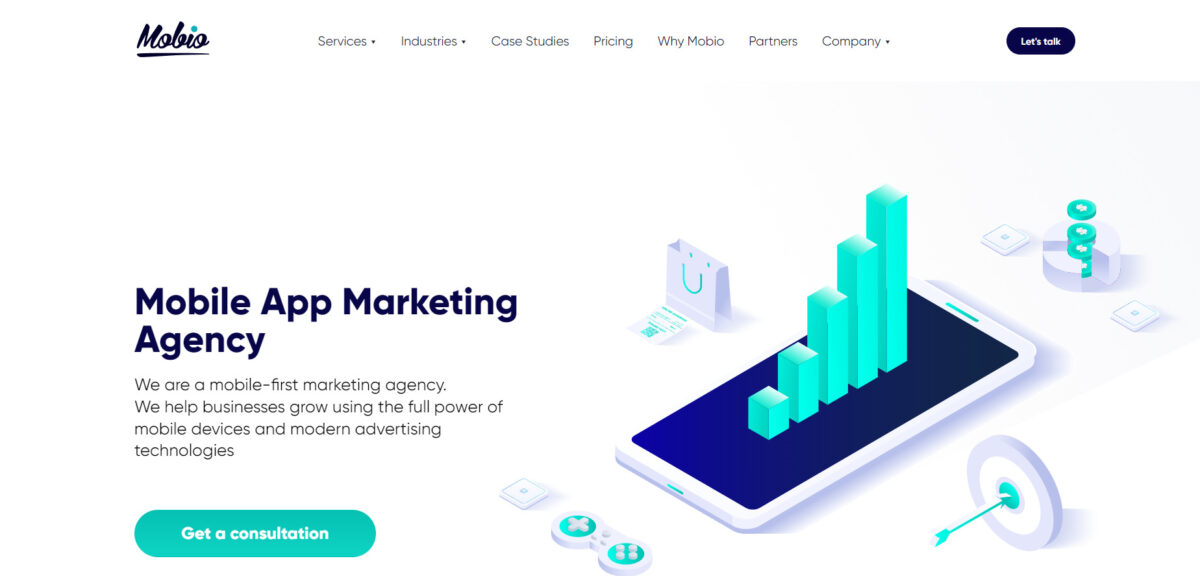 Mobio is an ad creative development agency that focuses on mobile applications. Their expertise spans a wide range of genres from hypercasual to premium games, offering services such as playable ads, gameplay videos, fake gameplay, scenario videos, and influencer collaborations. They also handle filming and post-production, understanding the nuances of Digital Drama and social media formats.
Their creative process involves developing a concept for a mobile ad performance banner, preparing scripts, storyboards, and banner options, then implementing these ideas. They then focus on a thorough study of the target audience, their behavior, and habits to form a creative strategy. They also analyze competitors' creatives and global and local practices in creative design marketing.
Mobio also provides a service for creating full-fledged mobile creative ads with influencers and handles the distribution of the resulting videos. They have been providing their clients with creative development with guaranteed results for over 9 years.
---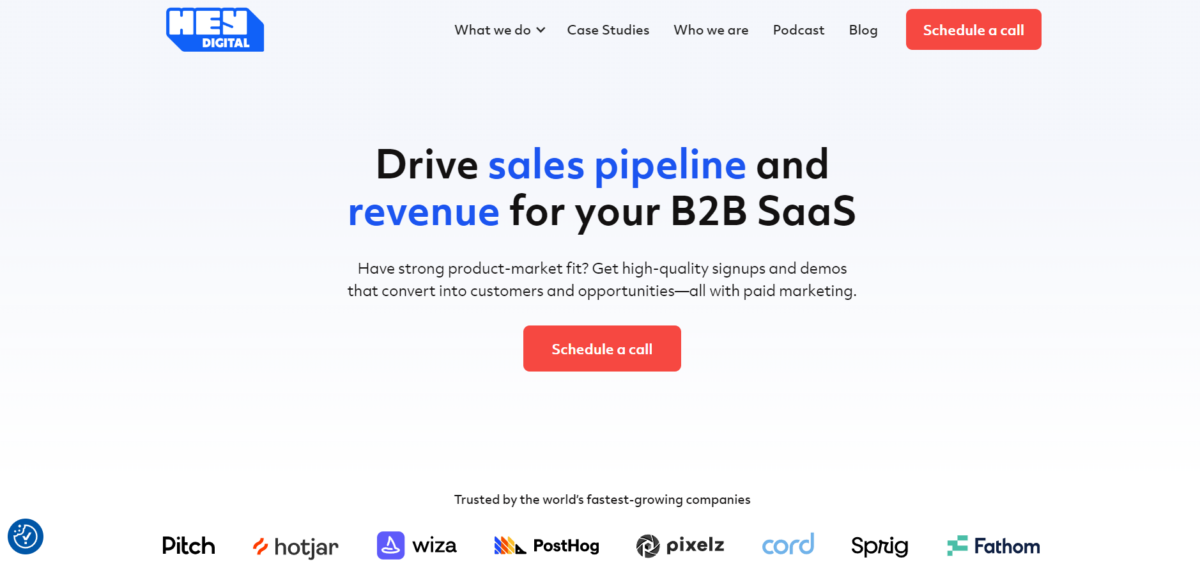 Hey Digital is a design and ad creative agency specifically tailored for B2B SaaS companies. They aim to create standout ad creatives that follow your brand guidelines and convert your audience.
Their services include launching new campaigns or refreshing old ads, A/B testing for creative testing and experimentation, producing ad creatives to save time for your internal design team, outsourcing beautiful, on-brand ad creatives, providing copies that align with your brand's voice, and designing ad creatives that engage and convert your audience across various platforms.
Their process includes everything from design to launch. They showcase case studies with actual results, such as increased purchases, decreased cost per purchase, reduced ad spend, and decreased CPA.
They offer a range of services from complete ownership where they take care of everything from designing to launching creatives, to a collaborative effort where internal and external design teams meet, to a creative-only plan where they design, revise, and deliver. They also offer dedicated landing pages to ensure that every single click on your ad leads to conversions.
---
---
Choosing the Right Ad Creatives Production Agency for You
Finding the right ad creative production agency that can transform your business objectives into captivating, impactful advertisements is an invaluable asset for any brand. With a distinct mix of abilities, including graphic design, video production, copywriting, and more, these agencies have the capacity to produce content that not only reverberates with your audience but also bolsters your brand identity.
However, the selection process is not to be taken lightly. Several factors necessitate careful scrutiny. The agency's experience, portfolio, industry knowledge, and creativity are all critical components to assess. Along with these, it's vital to gauge the agency's grasp of your target audience, their capability to mesh with your current marketing strategies, and their adaptability to the rapidly evolving digital realm.
Another critical aspect to evaluate is an agency's performance in generating return on investment (ROI). Despite creating visually appealing ads, if an agency can't drive user engagement or conversions, it may not serve your business effectively. Therefore, striking a balance between aesthetic allure and data-informed strategies becomes a key consideration in selecting an agency.
By reviewing our list of top ad creative production agencies and considering the key factors discussed here, you'll be well-equipped to select a partner that not only crafts compelling ads but also contributes meaningfully to your business growth and success.
Frequently Asked Questions
How long does it take for an agency to produce ad creatives?
The turnaround time for ad creative production varies depending on the project scope and complexity. On average, it takes 2-4 weeks for the entire process, from initial concept development to final asset delivery. However, it's crucial to communicate your timeline expectations with the agency during the project's onset.
Do these agencies offer performance tracking and optimization for the ads they create?
Many ad creative production agencies provide performance tracking and optimization services as part of their offerings. It's essential to discuss this aspect with the agency to understand their capabilities and ensure they can provide valuable insights and data-driven recommendations to improve your ad campaigns.
What platforms do these agencies specialize in?
Ad creative production agencies typically have experience working with various platforms, including social media networks (e.g., Facebook, Instagram, LinkedIn), Google Ads, and other ad networks. It's essential to select an agency with expertise in the platforms you plan to use for your ad campaigns.
How do I measure the success of my ad creatives?
Success metrics depend on your campaign goals and objectives. Common metrics to track include click-through rates (CTR), conversion rates, cost per acquisition (CPA), and return on ad spend (ROAS). It's essential to establish your success metrics and communicate them with the agency to ensure your ad creatives align with your goals.
Can I request revisions or modifications to the ad creatives during the production process? Most agencies offer a certain number of revision rounds as part of their service packages. It's important to clarify the revision process and any associated costs with the agency during your initial discussions to avoid any surprises later on.