Advertising Disclosure
Advertising disclosure:
Our partners compensate us. This may influence which products or services we review (also where and how those products appear on the site), this in no way affects our recommendations or the advice we offer. Our reviews are based on years of experience and countless hours of research. Our partners cannot pay us to guarantee favorable reviews of their products or services.
Programmatic advertising, a rising titan in the digital marketing arena, is increasingly capturing the attention of business owners globally. This sophisticated, technology-driven approach to advertising is poised to revolutionize the way businesses connect with their audience, as it automates the buying, placement, and optimization of media inventory via a bidding system. This process eliminates the traditional methods of buying ads, which were often labor-intensive and time-consuming. Instead, programmatic advertising streamlines and enhances the efficiency of the process, allowing for real-time adjustments and measurable results.
However, navigating the complex and often labyrinthine world of programmatic advertising can be a daunting task, particularly for businesses without a dedicated in-house team of digital marketing experts. In such cases, programmatic advertising agencies become a crucial ally. These specialist agencies can provide a comprehensive suite of services tailored to help businesses harness the power of programmatic advertising, enabling them to reach their targeted audience more efficiently and effectively.
---
Best Programmatic Advertising Agencies in 2023 to Maximize Your Reach:
---
Top Programmatic Advertising Agencies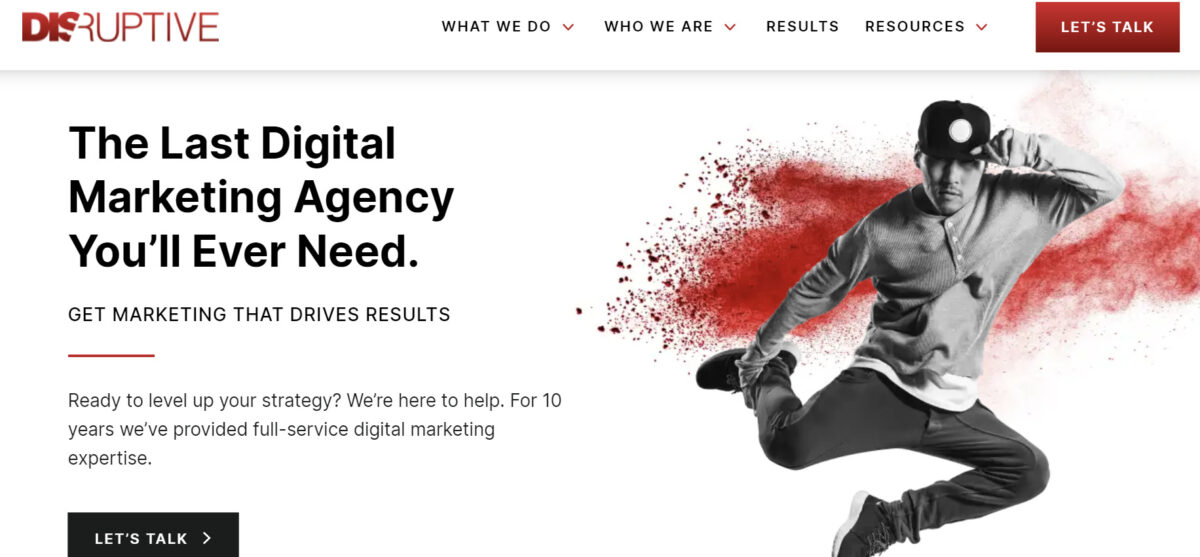 A name synonymous with innovation in programmatic advertising, Disruptive Advertising harnesses the power of Artificial Intelligence (AI) to craft effective and efficient marketing strategies. The agency prides itself on aiding businesses of all sizes and industries to thrive in the rapidly evolving world of AI marketing.
Promising 'more clicks, more ROI, and more business growth online, Disruptive Advertising leaves no stone unturned in delivering superior results. As a Google Premier Partner and Microsoft Advertising Agency Elite Partner, they bring a wealth of industry knowledge and insights to the table, offering unique training opportunities, dedicated account support, and access to the latest trends in consumer behavior and vertical-specific insights.
Disruptive's expertise extends to YouTube ads, a medium they believe is not just a 'nice option' but a 'necessity' in today's marketing landscape. They build and execute YouTube ads that drive results, combining visually appealing content with precise targeting.
Retargeting strategies are another area where Disruptive shines. The agency skillfully nurtures your most qualified candidates by delivering offerings and messages relevant to their stage in your sales cycle. Their multi-platform approach to retargeting ensures non-converted traffic is effectively re-engaged, maximizing your advertising efforts.
---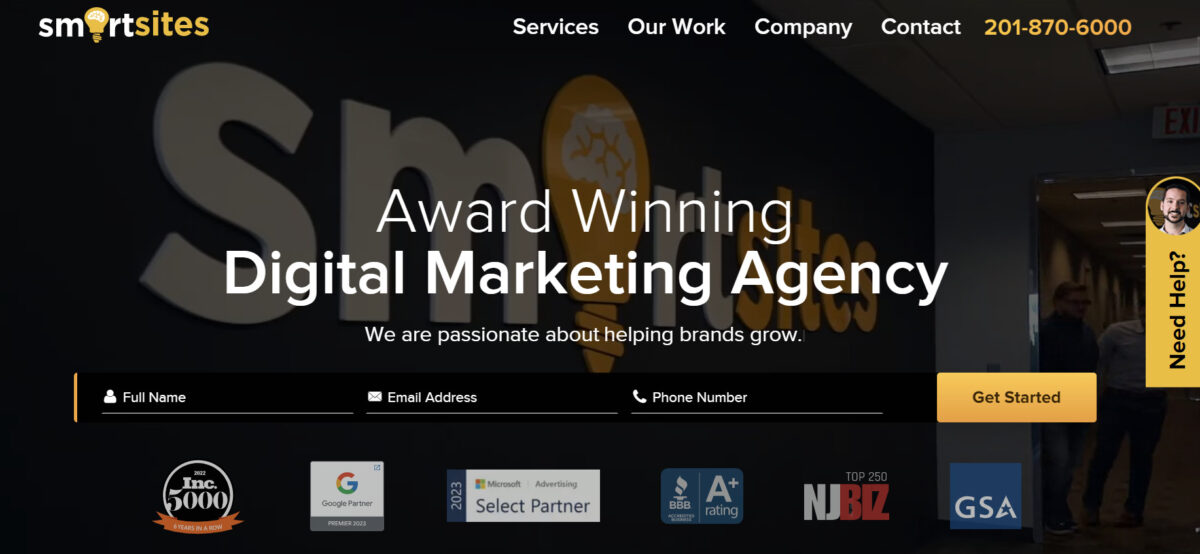 Considered a pioneer in the realm of programmatic advertising, SmartSites commands respect for its comprehensive, multi-platform approach. Specializing in display advertising, the agency aims to reach the right audience through meticulous keyword, placement, and topic targeting. They also leverage affinity and custom intent audiences, offering superior targeting capabilities to better market your brand.
As a partner with industry heavyweights like Google, Microsoft, Meta, and HubSpot, SmartSites has proven its competence in the digital landscape.
SmartSites' sophisticated approach to display advertising involves managing all aspects of your campaign. From determining the most effective websites and audiences to creating compelling ad copies and optimizing CTA buttons, the agency ensures your brand gets noticed by the right audience. They also conduct rigorous A/B testing to gauge the effectiveness of display ads, ensuring every marketing dollar invested reaps maximum returns.
---

Focusing on Pay-Per-Click (PPC) management for small businesses, LYFE Marketing offers a diverse range of services to help brands maximize their online presence. Their approach to PPC involves leveraging Google Search Network to place ads on search engine results pages, directing relevant traffic to your website.
LYFE Marketing's services also include Google Remarketing Ads, a powerful tool to stay in front of recent website visitors and boost conversions. Their Google Shopping Services cater to eCommerce businesses, driving traffic to your website at lower costs through ads appearing in search engine results.
The agency also excels in the creation of display advertisements, offering a wide array of visually-driven ads such as banners, pop-ups, flash, and video ads. They use Google's advertising platforms for the effective retargeting of audiences across the web. Additionally, they offer PPC ads services, creating compelling ad copies that drive traffic to your site or landing pages in a cost-effective manner.
LYFE Marketing stands out for its use of native ads, which appear on blogs and websites as sponsored ads, thereby driving traffic through perceived recommendations. The agency follows a proven process for each of their clients, promising to put the same effort into your digital advertising campaigns as they would into their own.
---
NinjaPromo provides a holistic approach to social media advertising, aligning your goals with the channels that offer the best Return On Investment (ROI). They develop a custom ads strategy to ensure your marketing budget is utilized effectively, crafting creative ad designs and providing ongoing optimization and management for sustainable growth-focused results.
The agency offers a broad range of services including social media consulting, campaign strategy and management, ad design and creation, audience targeting and segmentation, ongoing campaign optimization, and detailed reporting and performance analysis. Their expert team also curates creative advertising content, further enhancing the appeal of your campaigns.
NinjaPromo's expertise extends to running PPC campaigns across various platforms, including Google and Bing. They develop paid advertising programs tailored to your business's audience, focusing on generating leads rapidly, improving SEO ranks with quality traffic, and monitoring the development and conversion rate of your campaign. Their ability to test and deploy various ad campaigns ensures that your brand continually evolves to meet the changing needs of your target audience.
---

Power Digital is a leading programmatic advertising agency that leverages sophisticated technology for profitable revenue growth. They specialize in managing ad spend initiatives effectively across multiple publishers, offering businesses the freedom to focus on other core aspects of their operation.
Power Digital's services are designed to optimize your ad spend, maximize your reach with automated, targeted ads, and find customers in real-time.
Their programmatic advertising approach is rooted in the use of powerful, automated technology for instant media buying, high-impact media on multiple channels for real-time customer engagement, and a dynamically optimized customer acquisition strategy. They also employ an incremental measurement approach to validate your media investment ROI.
Power Digital has revolutionized the traditional way of purchasing advertising by leveraging audience data for targeted impressions, ensuring that you only pay for impressions delivered to the people you want to reach. They have a keen focus on personalization, helping you get in front of the right audience, with the right creative, in the channel that will yield the highest revenue return.
Their programmatic advertising services include paid search, sponsored shopping, paid social, YouTube advertising, display ads, remarketing strategy, and programmatic advertising. They offer real-time results, reported the way you need them, with messaging tailored for every audience at every stage of the customer journey.
---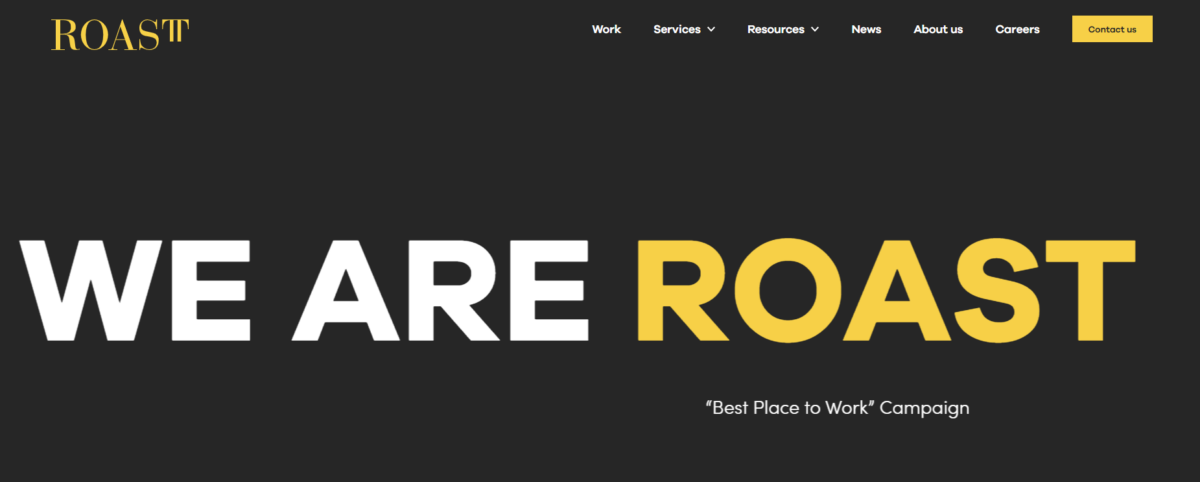 ROAST is a prominent programmatic advertising agency that offers comprehensive display & programmatic services. Their team is skilled in activating campaigns across all stages of the marketing funnel, from video placements for impactful reach to targeted display buys for on-site conversion.
ROAST's deep understanding of the media marketplace enables them to buy safely, transparently, and efficiently. They utilize insights provided by their proprietary in-house tech to focus investment on media inventory that drives tangible impact on lower-funnel conversions.
Their unique approach to display & Programmatic advertising involves detailed planning and insights, strong relationships with major media owners, and a focus on data capture. This ensures each campaign strategy aligns with your business, audience, and goals.
Services offered by ROAST include display and AV strategy, display and AV planning and buying, programmatic strategy, programmatic management and execution, audience identification and segmentation, multi-touch and attribution modeling, consultancy and onboarding, anti-fraud consultancy, and DMP integration. With their proprietary insights and robust tagging architecture, they guarantee meaningful insights from your campaigns, paving the way for improved performance and elevation to the next level.
---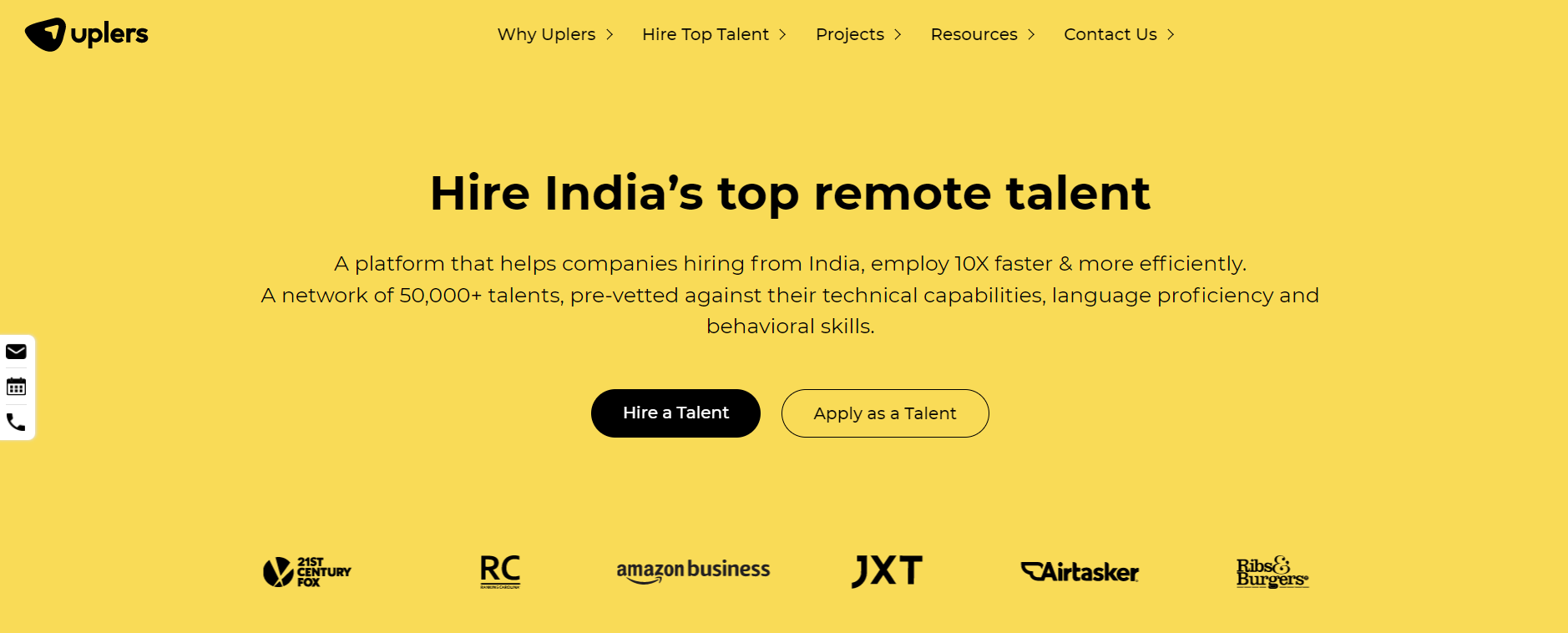 Uplers stands out as a leading Programmatic Advertising Agency that not only offers top-notch programmatic services but also assists in hiring skilled talent that aligns with your cultural and technical needs.
Their 4-step hiring process is straightforward and efficient, allowing businesses to share their requirements, shortlist suitable talent, select the right fit, and then move into a seamless remote onboarding and support process. Uplers' appeal to global brands lies in their expansive network of over 50,000 professionals, a decade-long track record of expertise, a 40% cost advantage, and flexible hiring terms including a 2-week no-risk trial, 30-day replacement, and easy cancellation policy.
The technical skills of Uplers' programmatic ad experts include the development and execution of market strategies for programmatic ad platform campaigns, creative A/B testing, planning, execution, optimization, and scaling of campaigns across all major DSPs, and data analysis to identify opportunities to improve campaign performance and maximize ROI/ROAS.
---

Rise Interactive is a top-tier programmatic advertising agency that provides tailored programmatic strategies to find and engage customers at every stage of the funnel. Their team of experts partners with leading programmatic buying technologies to execute sophisticated digital media campaigns that consistently exceed clients' goals.
Rise Interactive's programmatic strategy focuses on a full-funnel, audience-first approach to find, engage, and convert your target audience with experiences tailored to their interests. They employ a granular approach to expand campaign volume and identify what's generating results. Furthermore, they ensure the elimination of fraudulent inventory across all mediums, empowering your team to develop internal fraud prevention strategies.
Their programmatic services span across audio advertising, connected TV (CTV) advertising, display advertising, native advertising, and video & YouTube advertising services. They also offer their Connex® platform for total transparency into media spend, viewability, and fees down to the creative level across all tactics.
---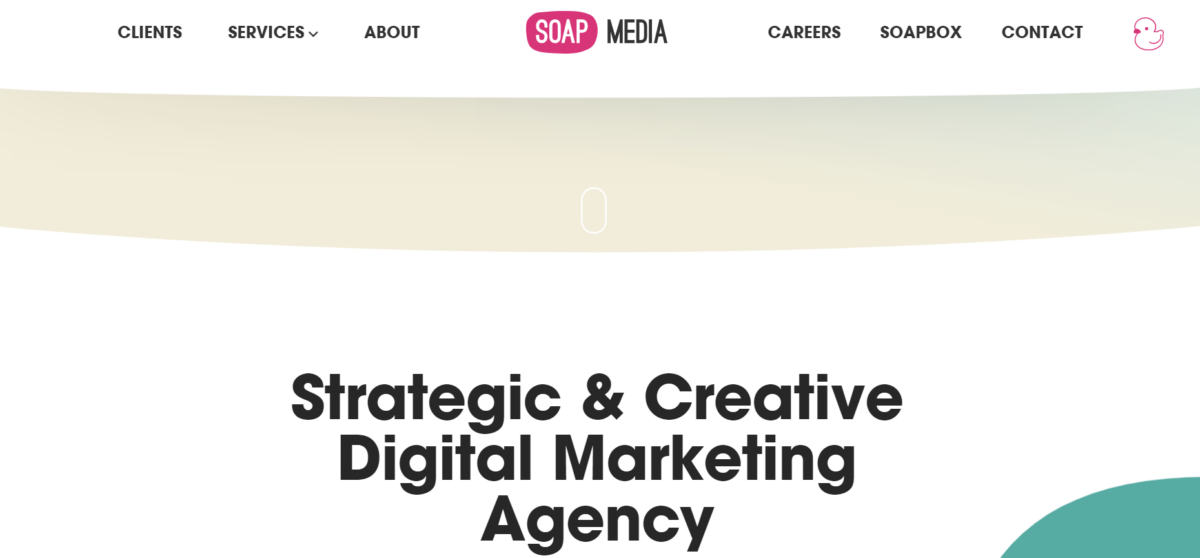 Soap Media, a leading agency in the programmatic advertising industry, is known for utilizing data-driven insights to maximize brand reach and audience targeting. They are particularly adept at leveraging programmatic advertising for rapid, upper-funnel growth, presenting an ideal solution for ambitious brands.
Their unique approach involves extensive analysis of audience segmentations and customer behaviour patterns, which allows them to craft personalized conversion pathways. This agency recognizes the need for an omnichannel approach to programmatic display advertising, employing real-time bidding and multi-device touchpoints to ensure the right content is delivered to the right audience at the right time. This results in a user-focused plan that promises efficiency and tangible results.
Soap Media also utilizes programmatic advertising for mass testing across multiple channels, ensuring a more comprehensive understanding of customer behaviour across the internet. They pair programmatic advertising seamlessly with PPC Management, creating an agile marketing attribution strategy that optimizes your message wherever it will be best received by your customer.
Their programmatic strategy, grounded in nine tenets, balances proactive planning with reactive adjustments based on real-time data. This includes everything from conducting a detailed audit of your previous activities, creating audience-centric campaigns, implementing machine learning and AI for rapid scaling, to ongoing optimization and thorough reporting.
---

Impression Digital is a creative-first programmatic advertising agency dedicated to translating your brand's proposition into compelling ads that captivate your audience's attention. They stand out by prioritizing creative quality, a factor they deem to be the most important attribute in determining an ad's impact.
Impression Digital excels in aligning creative messaging with granular audience insights to deliver highly tailored programmatic strategies. They set themselves apart with the use of highly specific data triggers to reach your target audience precisely when it matters most.
Programmatic advertising at Impression Digital involves automating the buying of advertising space using data and algorithms. This enables your brand to reach a wide spectrum of audiences across various channels, including YouTube, display, video, audio, connected TV (CTV), programmatic digital out-of-home (DOOH) and more. This, coupled with their expert remarketing efforts, ensures you effectively re-engage audiences who have shown an interest in your product or service.
Impression Digital's process involves real-time bidding (RTB), an auction process where you only bid on the inventory you want to win. They also provide a complete range of services from strategy planning to creative and programmatic execution, ensuring your programmatic strategy aligns with your broader channel mix.
---
Selecting Your Programmatic Advertising Partner
The rapid evolution of digital marketing has cemented programmatic advertising as a transformative force, projected to reach an astonishing spend of $725 billion by 2026! This dramatic escalation underscores the growing trust and adoption of programmatic advertising across businesses of varying sizes and sectors.
Choosing the right programmatic advertising agency is a vital decision that goes beyond just finding a service provider. The ideal agency should act as a strategic partner, one that aids in the optimization of your marketing campaigns based on real-time data and predictive analytics. This partnership includes everything from audience segmentation and targeting to real-time bidding strategies and ad placement optimization, ensuring every dollar invested delivers the highest possible return.
Programmatic advertising presents a bold new frontier in the realm of digital marketing. As businesses endeavour to stay competitive in the dynamic digital landscape, the role of programmatic advertising agencies becomes increasingly crucial. These specialized agencies have the potential to create a significant impact, using their expertise to carve out a robust digital presence that connects with the right audience at the right time. By leveraging the capabilities of a top programmatic advertising agency, businesses are not just keeping pace with digital transformation—they are leading it.
After delving into the standout agencies in this domain through our article, the next step is in your hands. Select the right ally for your digital journey and gear up to connect with your audience in an unparalleled way.
Frequently Asked Questions
How can programmatic advertising help with brand awareness?
Programmatic advertising can increase brand awareness by getting your ads in front of a larger and more targeted audience. By using data to determine where and when your ads are shown, programmatic advertising can help ensure your brand message reaches people who are likely to be interested in your products or services.
What is the difference between programmatic direct and real-time bidding?
Programmatic direct is a method of buying guaranteed ad space on specific websites, while real-time bidding (RTB) is an auction-based process where ad impressions are bought and sold individually, in real-time. Both are types of programmatic advertising, but they are used in different situations depending on the advertiser's needs.
How do I know if my programmatic advertising campaign is successful?
The success of a programmatic advertising campaign can be measured through key performance indicators (KPIs) like click-through rates, conversion rates, cost per action, and return on ad spend. Your agency should provide detailed reports on these metrics.
Are there any risks or drawbacks to programmatic advertising?
While programmatic advertising offers many benefits, it can also present challenges like ad fraud, viewability issues, and data privacy concerns. A good agency will have strategies in place to mitigate these risks.
How does programmatic advertising fit into my overall digital marketing strategy?
Programmatic advertising should be integrated with your overall digital marketing strategy. It can support other channels like SEO, content marketing, and social media by amplifying your message to a larger, targeted audience. Your agency should help align your programmatic efforts with your broader digital strategy to ensure a consistent and effective approach.