If you've ever been involved in affiliate marketing, you might have already heard of CPA marketing. But what is it and how can it help you elevate your brand to new heights?
---
A Comprehensive Guide to CPA Marketing in 2024:
---
What is CPA Marketing?
CPA, otherwise known as cost per action or cost per acquisition, is an advertising or affiliate marketing model that involves paying your CPA partners a determined commission after a sale occurs or a desired action is completed. With the right affiliates and the right audience, CPA marketing can effectively deliver results. Instead of just driving impressions and clicks, CPA marketing can generate leads and push conversions, enabling businesses to scale up.
For affiliates, CPA marketing can expand their potential to earn through advertising. Most affiliate marketers partner with different companies in order to diversify their content and CPA offers, which allows them to provide options for their followers or site visitors and various solutions to their distinct pain points.
CPA marketing has three main categories:
🔍 Pay per Sale
As the term suggests, pay per sale is when you, the marketer, are paid when a visitor uses your affiliate link and makes a purchase through your partner website.
🔍 Pay per Action
Affiliates get paid for the leads they've generated. Pay per action involves a set of actions that a visitor must perform or complete, such as watching a video, filling out a form, or signing up for a free trial.
🔍 Recurring Payments
If you can regularly attract new subscribers to your partner website, you'd be able to get regular commissions from the monthly subscription fees.
---
CPA Networks
CPA networks act as a bridge that links advertisers and publishers. They specialize in implementing cost-per-action campaigns and are the agencies that determine whether or not you're a legitimate business that can send qualified leads to them.
Because the premise of making money online without necessarily selling something is so appealing, CPA marketing tends to be exploited. Because of their strict criteria and requirements, joining CPA networks can be challenging. However, it's not impossible. The key here is to be transparent and take proactive measures that can help you get accepted.
CPA networks aren't just for experienced affiliate marketers. They're great for beginners as well. And while joining one can be a bit tricky, it does have a lot of benefits, including:
✅ Relatively high payouts
✅ Low barrier to entry—affiliate marketers can start with little to no upfront investment
✅ A wealth of CPA offers
✅ Listings that you can filter according to your expertise or niche
If you're planning on joining a CPA network, here are some of the best networks for advertisers and publishers. Some of these networks have a minimum payment threshold ranging from $35 to $100: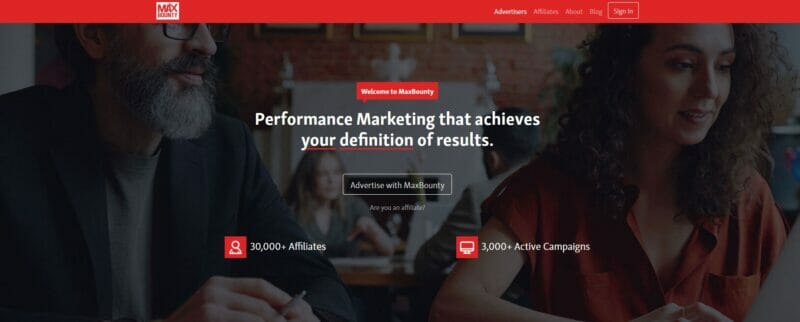 ---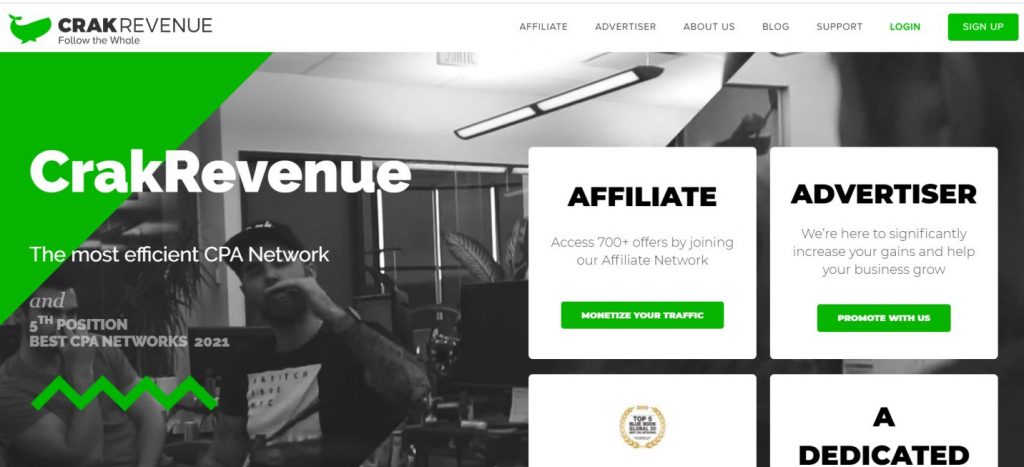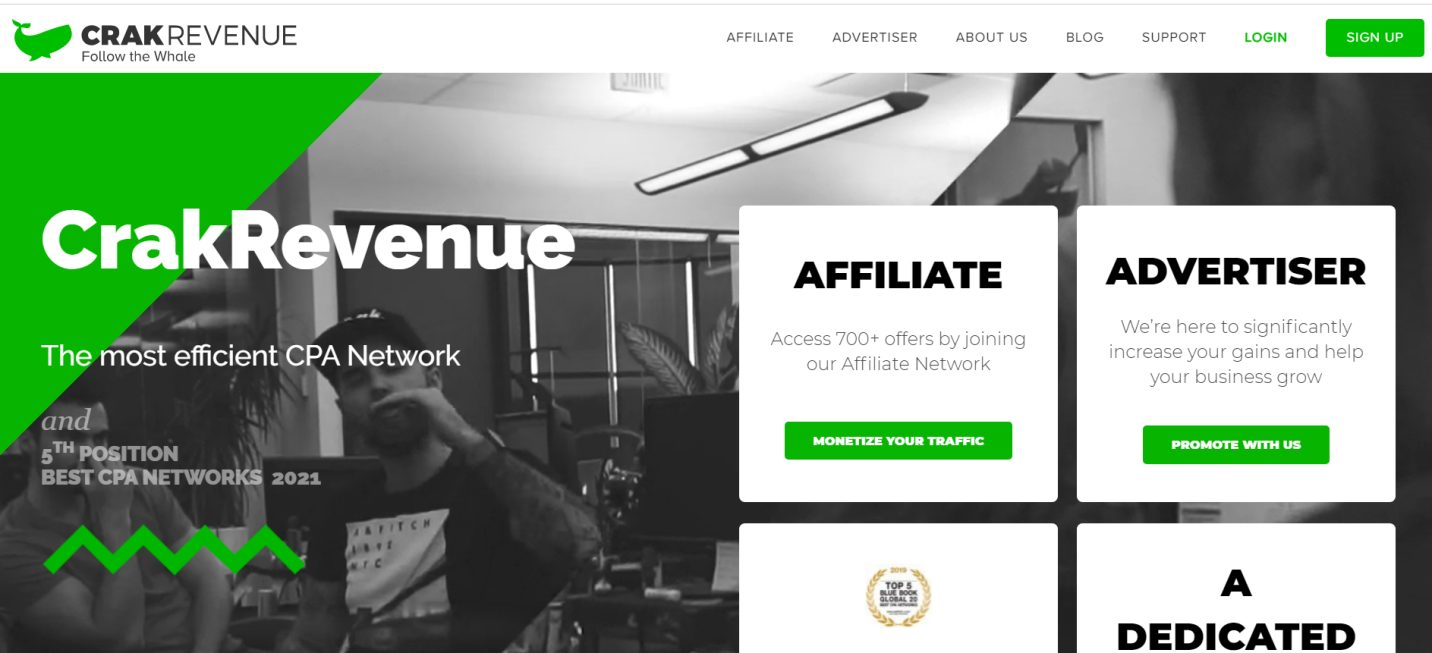 ---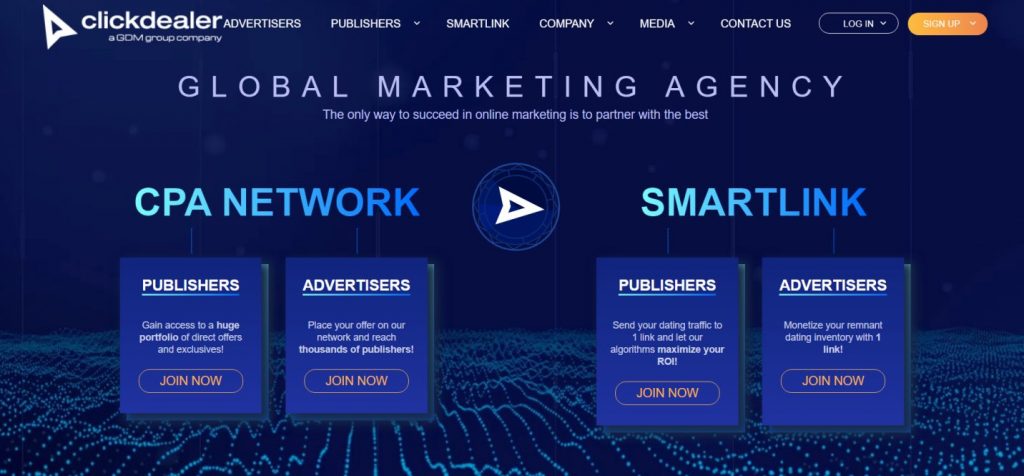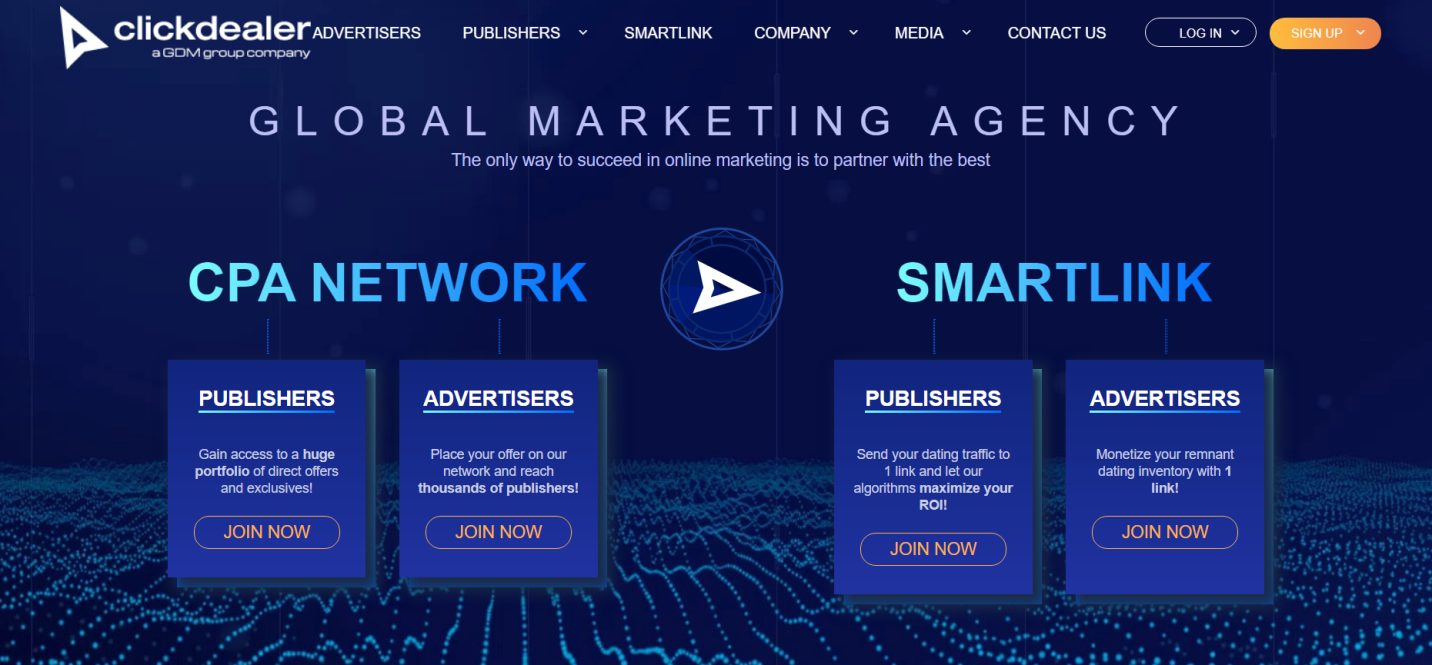 ---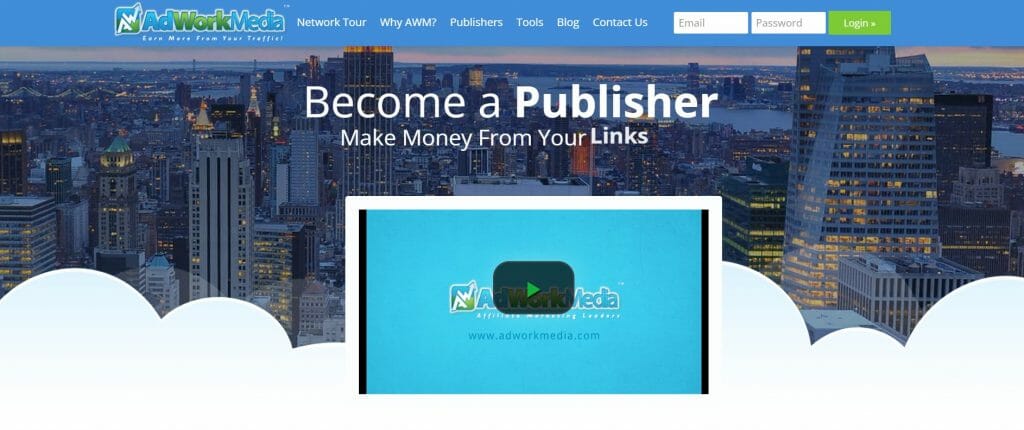 ---
💯 CPAlead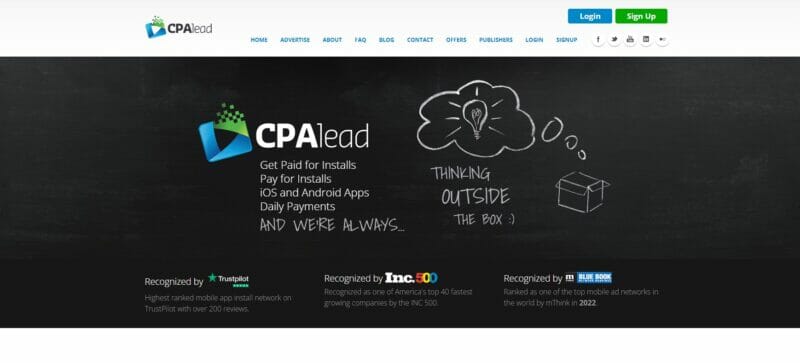 Offers and offer terms from CPA networks can change while you're in the middle of implementing your campaign. This means that you can potentially lose time and money before reaching your target return on investment (ROI).
Moreover, these networks take a share of the profit for their services. If you want to increase your chances of getting a higher ROI, you might want to check out in-house programs that cater to your specific niche and traffic sources.
---
3 Tips on How to Get Accepted by a CPA Network as an Affiliate Marketer
🗝 Create a website
If you don't have a website yet, now is the best time to create one. Construct a website that reflects your brand and your skills and experience as an affiliate marketer. You can use WordPress, which is an open source and easy to use CMS platform. Alternatively, you can hire someone else to create and design your website.
🗝 Use your domain name in your email
You might also want to consider creating an email that includes your domain name and looks like this: "[email protected]". Some CPA networks might instantly reject applications that use a free email address, as these are easy to create and don't provide verification that you actually own the website.
🗝 Start with your local CPA networks
If you're just starting out, it's a good idea to start applying to local or smaller CPA networks. You can apply for the bigger and more popular ones once you've gained enough experience with CPA marketing. Bigger CPA networks also typically receive a large number of applications, which can make it more grueling for you to get in.
Once you get accepted to a CPA network, you can start browsing for offers that fit your niche. After selecting the offers, you can start promoting them on your website.
---
CPA Niches
Whether you're starting a blog or selling on Amazon, focusing on a niche is one of the most effective ways to gain organic traffic while establishing yourself as a subject matter expert.
Not every niche has the potential to be profitable. As an affiliate marketer, you have to find a lucrative niche where you can excel at. Here are some of the top CPA marketing niches that are worth considering:
💯 Mobile apps
💯 Health
💯 Finance
💯 Relationship
💯 Jobs or Career
Given that these are broad categories, you can opt to choose smaller sub-niches to create more personalized content. For example, if you've chosen the health niche, you can focus on sub-niches such as weight loss, fitness, or skincare.
---
Finding Your Niche
With the variety of niches available, how can you find the best one for your brand? Aside from picking a niche based on your expertise, you also have to consider fields of interest that have a big audience and are evergreen.
📌 Research is key
Research is imperative when finding niches. Thankfully, there are plenty of tools you can use, such as Quantcast and Google AdWords. These can help you generate statistics and analytics that you can use to gain more insight on the market.
📌 Use Google AdWords
Google AdWords' Keyword Planner lets you filter niche keywords, as well as check their performance and potential profitability through their cost per click.
📌 Find CPA offers
You can explore third-party sites, like OfferVault, to find relevant offers under your niche. These platforms enable you to filter results by traffic sources and payment models. Given the wealth of offers on these sites, it's best to choose projects that are reputable to avoid the risk of visitors leaving your site.
📌 Join a CPA network
CPA networks, such as Amazon Associates, give you access to a wealth of offers and some even offer generous commissions. Many CPA offers require you to join their parental network. While joining one can be rewarding for affiliate marketers, getting in isn't always easy.
---
CPA Marketing vs. Affiliate Marketing
CPA marketing is one type of affiliate marketing.
In the former, you're paid every time you generate a lead or when someone completes an action, which doesn't necessarily require a visitor to buy anything from your affiliate network. In affiliate marketing, you get a commission only after a visitor makes a purchase.
---
How Does CPA Marketing Work?
We've already established that CPA marketing operates on a cost per action basis. As the marketer, you're free to choose which offers you want to promote, which can either be cost-per-sale (CPS) offers or cost-per-lead (CPL) offers.
The process itself is pretty straightforward:
🧷 You sign up for a CPA affiliate network where you'll find CPA offers from advertisers or vendors.
🧷 You'll then select the type of offer you want to promote, which could either be CPS or CPL.
🧷 You'll then create a landing page to which you'll be sending traffic.
🧷 When a visitors clicks on the affiliate link on your landing page, they'll be redirected to the original CPA offer page.
🧷 The affiliate marketer will earn money once a visitor completes a desired set of actions, which could include purchasing a product, signing up for a free trial, or completing a form.
---
The Benefits of CPA Marketing
In our article on CPA marketing, we've highlighted its benefits for brands, such as:
📝 Connecting brands with customers and generating sales
📝 Increasing brand visibility
📝 Being a relatively low-risk marketing strategy
Aside from these, CPA marketing also offers other benefits for businesses, including:
🖋 Ease of set up
CPA marketing technically requires only two things: a website and a CPA network. Once you've set up your website, you can join a CPA network and start looking for offers within your niche.
🖋 No upfront payment
With CPA marketing, there's no need to pay affiliate marketers upfront or pay them for site visits that don't turn into conversions.
🖋 Potential to earn a higher ROI
It has a low barrier to entry and is more affordable in the long run. Instead of focusing on digital ad campaigns for impressions or clicks, which won't necessarily guarantee conversions, you can instead zero in on CPA marketing.
Affiliate marketing can deliver a 58% higher average customer revenue. It can also bring in a higher order average per customer and average order value at 31% and 21%, respectively.
🖋 Expanding your reach
CPA marketing has the potential to expand your audience. By partnering with influencers, you'd essentially be getting your products in front of more people. Many influencers have already built up a huge following on their social media platforms. This allows you to diversify your distribution, which, in turn, can help your business scale up faster.
---
How is CPA Calculated?
Your CPA lets you determine how much it costs to acquire a new conversion. It's essentially the value of one acquisition on the basis of your paid ads and can apply to other sales and marketing campaigns, such as sales calls and Google Ads PPC.
Calculating your campaign's CPA follows a simple formula. First, determine which time period and marketing campaign you want to calculate the CPA for. Then, use Google Ads' formula for getting the average CPA:
Total advertising spend (or the total cost of conversions for a specific time period and/or campaign) total number of conversions (or the acquisitions generated for that particular period and campaign)
Note that this formula relates to one marketing channel. If you're incorporating multiple channels for your campaigns, you have to consider factors such as:
✅ Software used to optimize and analyze your ads
✅ External marketing efforts
✅ Equipment or utilities used in your multi-channel campaigns
When considered together, these can greatly increase your overall CPA.
---
CPA Promotion Methods
There are different ways to promote your CPA campaigns. Here are some of the popular CPA promotional methods you can use:
🔍 Sales or landing page
The sales or landing page serves as the first point of contact for your visitors. It allows them to learn more about the product or service that's being promoted. To engage your visitors and to prevent getting high bounce rates, try to keep your landing page fun, simple, and informative.
You can utilize eye-catching graphics that accompany product information, or you can turn your landing page into something more interactive by adding quizzes or games.
🔍 A review website
Alternatively, you can use your website as a review website where you feature products from your affiliate partner. The products reviewed will contain links back to your affiliate partner's website, where visitors can complete an action or make a purchase.
---
Optimizing Your CPA Costs
How can you maximize your per acquisition costs while generating content and ads that can pave the way for more conversions? You want your CPA ads to perform well and rank high. To help you optimize your CPA costs, here are some tips you can follow:
Keep your audience curious
When promoting a CPA offer, it's not enough to just create compelling ads or an engaging landing page. You also need to bank on your audience's curiosity. Create ads that encourage them to click on your link or know more about the product you're promoting. Try crafting intriguing content or eye-catching graphics while still highlighting the product's benefits.
Design a compelling landing page
A landing page doesn't always have to be elaborate. It can be simple yet powerful. Moreover, it has to help your audience learn more about what you're promoting while still being clear and convincing.
Don't just focus on clicks or impressions
Clicks and impressions are good, but they don't necessarily guarantee conversions. To optimize your CPA, focus your efforts on gaining conversions. Remember that your goal is to encourage your audience to perform a desired action.
---
2024 CPA Marketing Best Practices
Consider working with an Affiliate Manager
For brands, working with an Affiliate Manager can help you make the most out of your CPA campaigns. Their duties include:
🧐 Reviewing offers and providing insight on which offers to prioritize
🧐 Curating content for more effective promotion
🧐 Connecting you with top-performing affiliates
🧐 Negotiating contracts with your affiliates
🧐 Monitoring your ROI
Track your campaigns
After promoting your selected CPA offers, you need to track your campaigns and their performance, along with any issues that may come up. Some of the important factors you need to monitor to assess the effectivity of your campaigns include:
✅ Traffic source
✅ PPC ads
✅ Keywords or landing pages that encourage conversions
Avoid joining unreliable or shady CPA networks
Dubious networks thrive in the world of CPA marketing. To avoid working with these types of networks, do thorough research. Avoid CPA networks with bad reviews. You can check CPA network reviews on sites such as oDigger.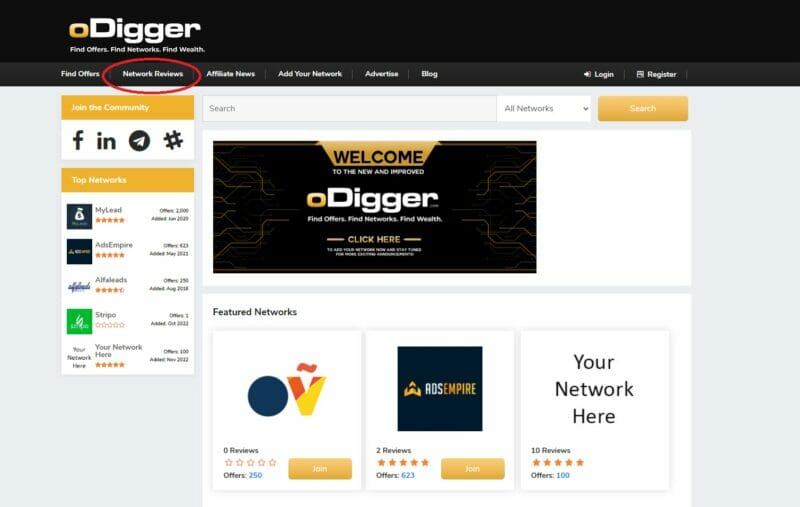 Be knowledgeable about click fraud and scam offers
Unfortunately, CPA marketing isn't immune to fraud and scams. Scam offers usually pay as little as $1 for a simple task. When researching for CPA offers, avoid promoting offers such as online flash games and get-rich-quick promos. Regarding click fraud, invalid clicks from bots can negatively affect your CPA. This can result in you spending more for your campaigns while receiving lower return on ad spend (ROAS). To prevent invalid clicks, you can consider using click fraud prevention software.
---
Final Thoughts
While the prospect of CPA marketing may be intimidating at first, it doesn't always have to be. Once you've gained a good understanding of CPA marketing and how it works, you can start joining CPA networks and promoting your chosen CPA offers.
The key to a successful CPA marketing campaign is to always stay updated. Trends are constantly changing, and you'll always have competition. There are several resources and tools online that can help you learn more about CPA marketing and how you can address the challenges that may arise along the way.
Frequently Asked Questions
What's considered to be a "good" CPA in marketing?
While there are no definite figures for what a "good" CPA is, you should work toward a CPA that allows you to maximize your profit while reaching a wider audience.
For example: you're paying a CPA cost of $50 for a product that's priced at $100—this might seem like a good deal, but you need to factor in other costs, such as materials and manufacturing, which can push the total CPA cost to, say, $150. This means that you're shelling out $150 for a product that is worth only $100, incurring a loss of $50.
Is CPA marketing still profitable in 2024?
Yes, it's still profitable in 2024 and beyond, as long as you're able to target the right audience and build relationships with the right influencers for your brand.
How much can I potentially earn from CPA marketing?
With CPA marketing, your potential revenue will largely depend on how much work you put in. Single conversions, for example, can range anywhere from $0.10 to $10. Rates can go higher, especially in cases where users are required to share their credit card details for a product trial.
If we're looking at monthly earnings, you can earn as much as $1,000. The key to earning more is to be consistent with running your campaigns, testing, promoting, and optimizing your CPA offers.
Which is better for my business: CPA marketing or affiliate marketing?
CPA marketing and affiliate marketing both have their pros and cons. Some advantages of CPA marketing include high ROI and relatively low risk. However, it may pay less than affiliate marketing.
The great thing about making money online is you don't have to be limited to only CPA marketing or affiliate (also known as cost-per-scale model) marketing. If you're just starting out, you can use CPA marketing for your business, especially if you don't yet have a consistent source of traffic. Once you've built an audience, you can start venturing into affiliate marketing.
What factors are involved in the CPA Marketing Model?
Four factors are mainly involved in the CPA marketing model. These include: the publisher or affiliate, the advertiser or brand, the CPA network, and the consumer.