No matter what business or industry you're in, graphic design is a skill that you're going to need. While some businesses might be able to afford to hire an in-house graphic designer, what if you can't? Or what if your graphic design needs are limited and it doesn't make sense for you to bring on a full-time graphic designer? Fortunately, there are agencies that you can bring in to meet those graphic design needs without taking on the cost of another full-time employee. In this article, we're going to share the top graphic design agencies we've found that are skilled and ready to take on your graphic design projects.
---
30 Top Graphic Design Agencies From Around the World:
---
As you can probably guess, graphic design is a highly competitive field and the best graphic design agencies really work hard to earn that designation. The 30 top graphic design agencies we've included on our list are agencies with impeccable portfolios filled with clients that range from global, multi-billion-dollar enterprises with unlimited budgets to small businesses who are looking for a trusted partner to help them meet their graphic design needs on a budget. The agencies on this list are bleeding edge in terms of graphic design trends, so whether you're looking for edgy, minimalist, sophisticated, or traditional, you'll find the best graphic design agency for you right here.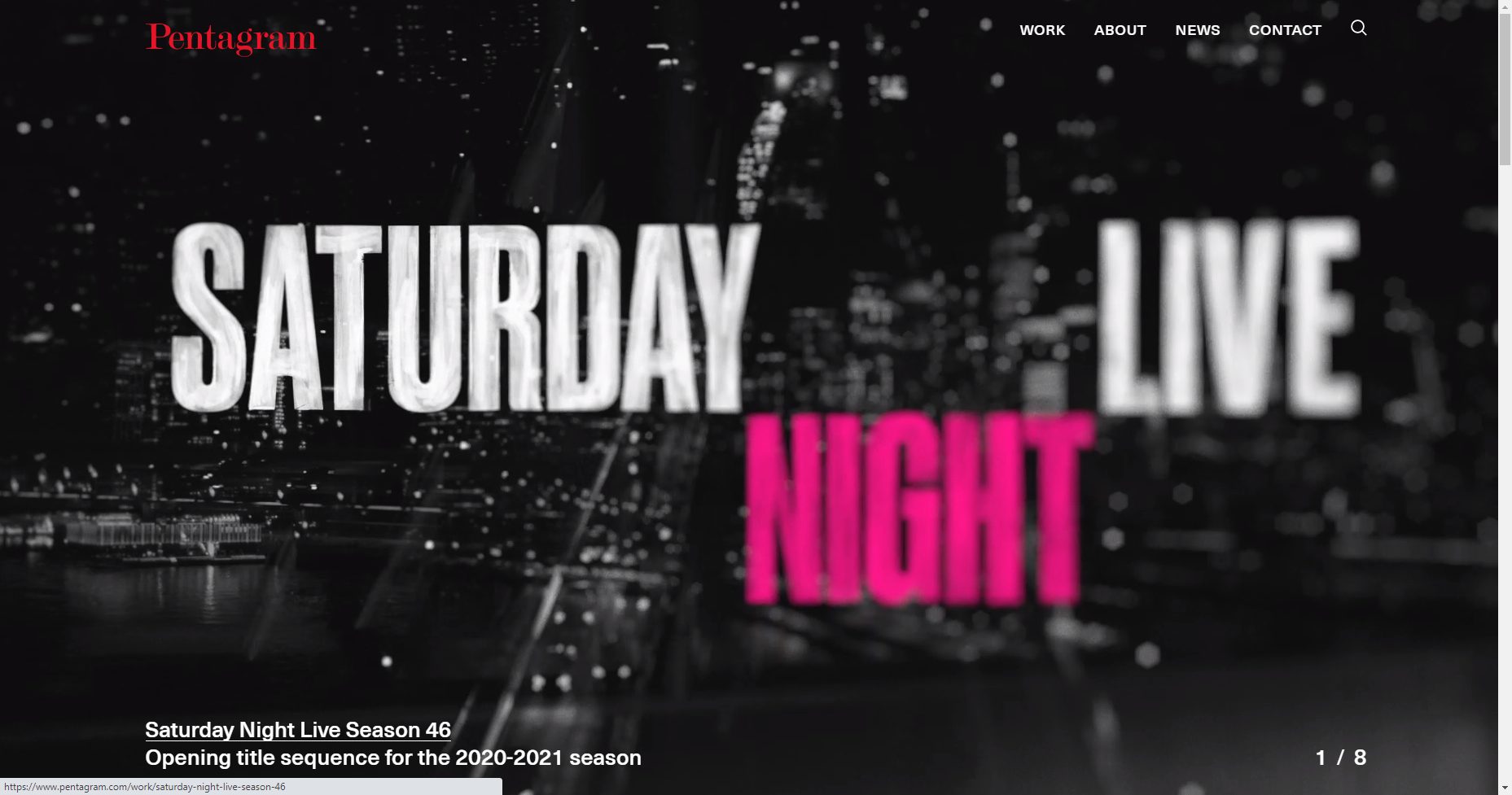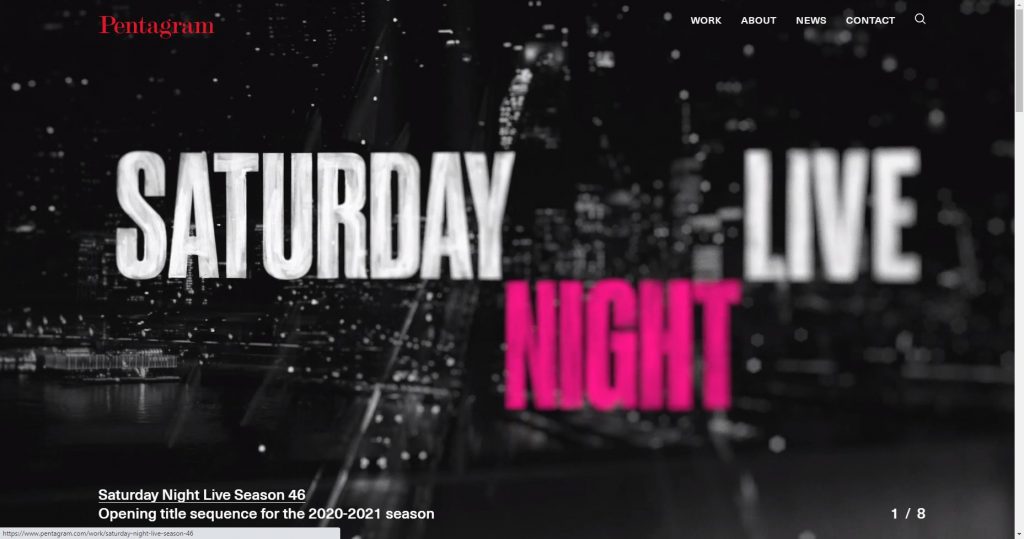 Pentagram is an independently-owned design studio that offers just about any service you may need: graphics, brand identity, products, packaging, exhibitions, installations, websites, digital experiences, advertising, communications, sound, and motion. Pentagram has 24 partners that not only own the business but that are all practicing designers. These owners both create the work and act as primary contacts for each client, showing a personal commitment that has continued for five decades and counting.
---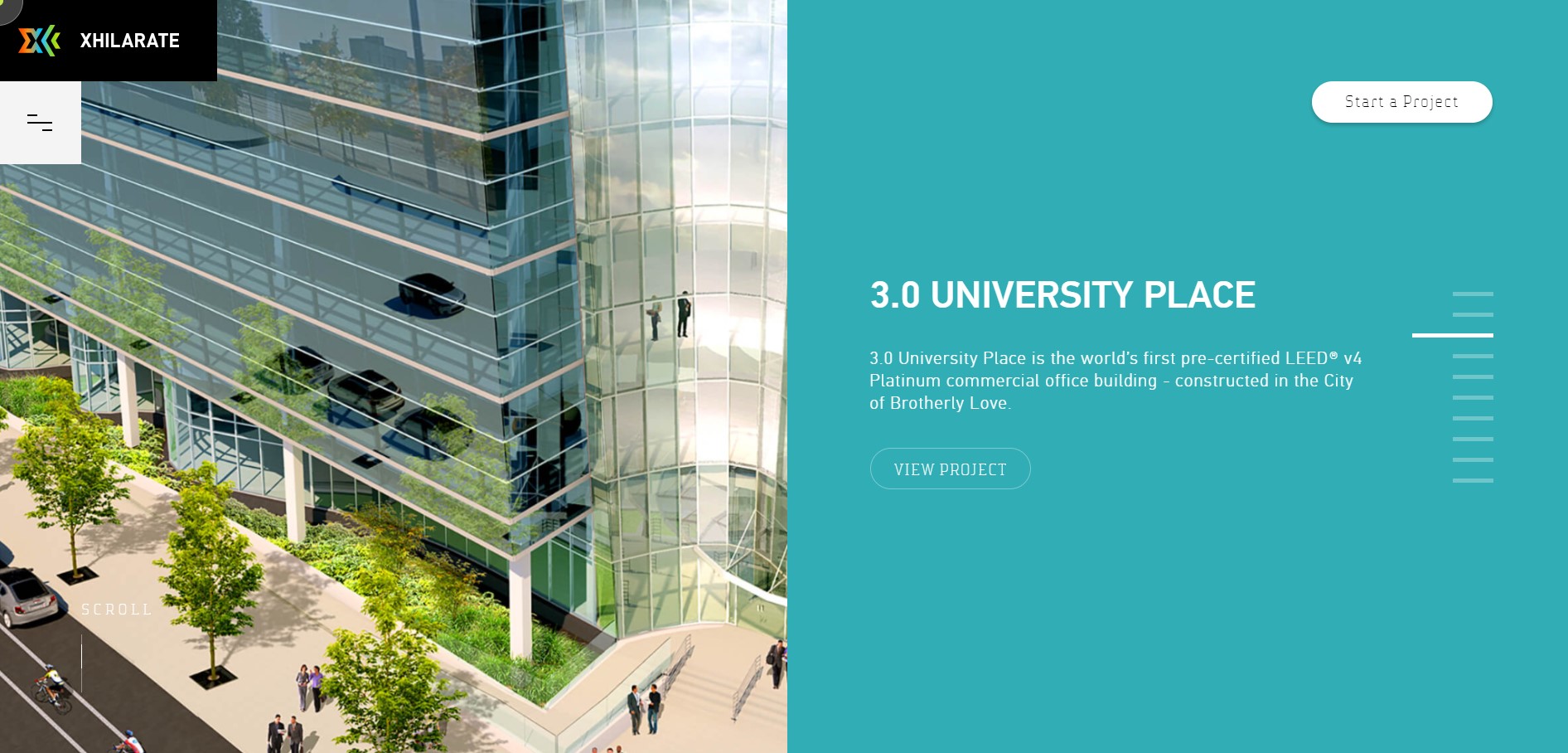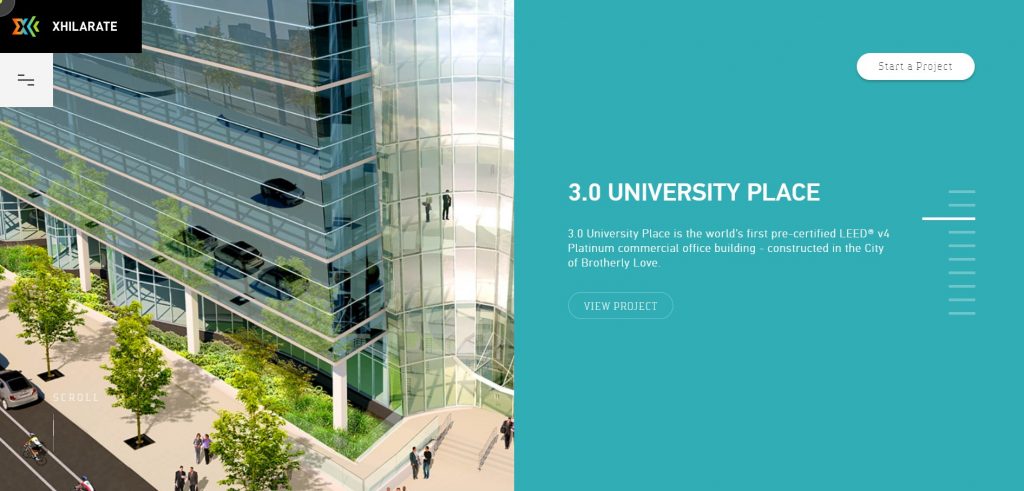 Xhilarate was founded in 2016 and offers services like web design, graphics, logos, print, and packaging with the aim of creating experiential brand experiences for their clients. As one of the top graphic design agencies, Xhilarate works to create human-centered experiences to help brands transform and grow. They've worked with both large and small organizations with varied budgets and timelines.
---
Sagmeister & Walsh is a partnership between world-famous graphic designer Stefan Sagmeister and Jessica Walsh. The agency is known for an edgy, unpredictable style. Their focus is on arts-based projects like exhibitions and murals and they have a love of using art and design to transform neglected buildings or areas of cities. While Sagmeister & Walsh might not be the right choice if you're looking for a traditional agency, they're still one of the top graphic design agencies around.
---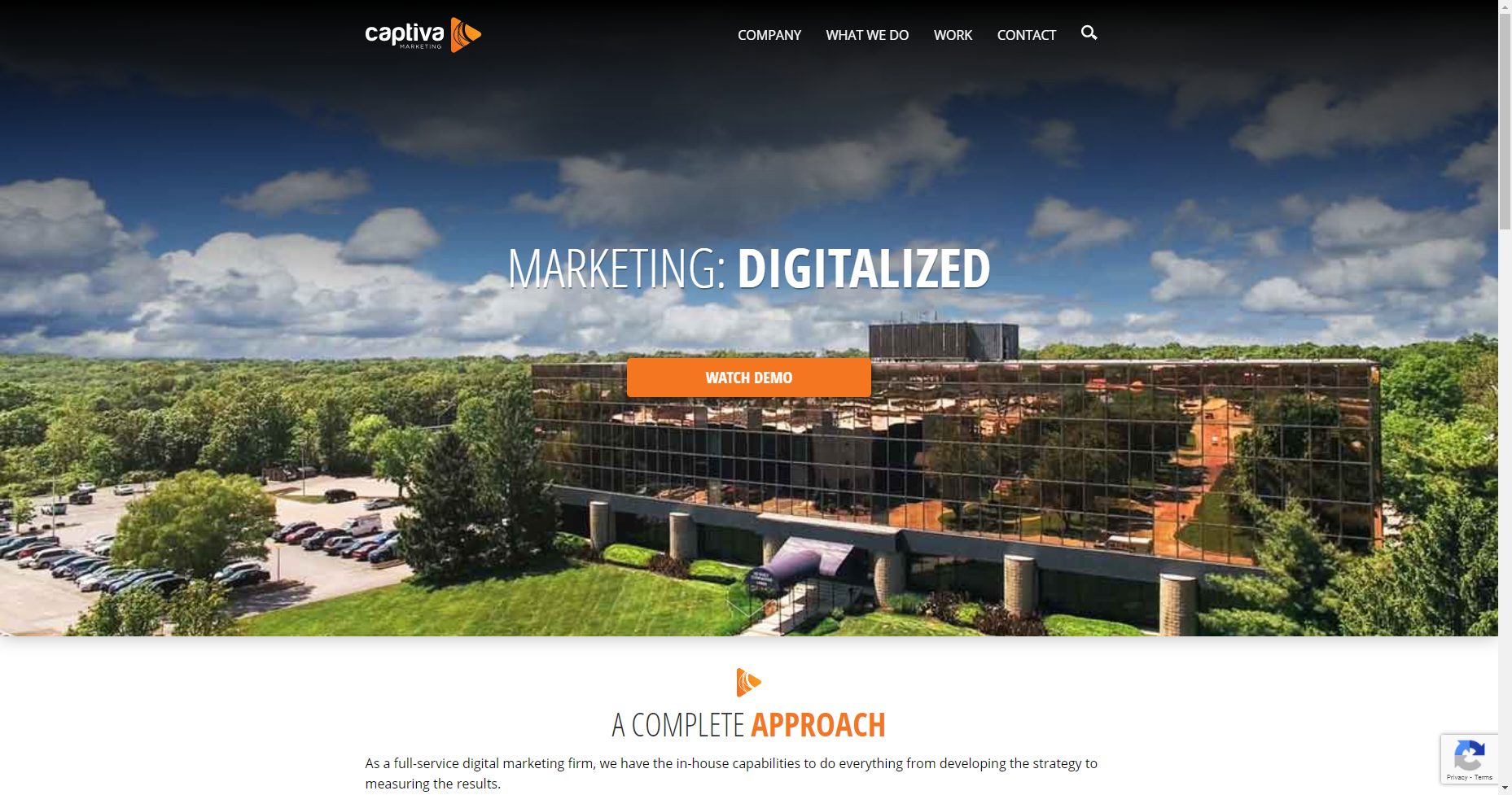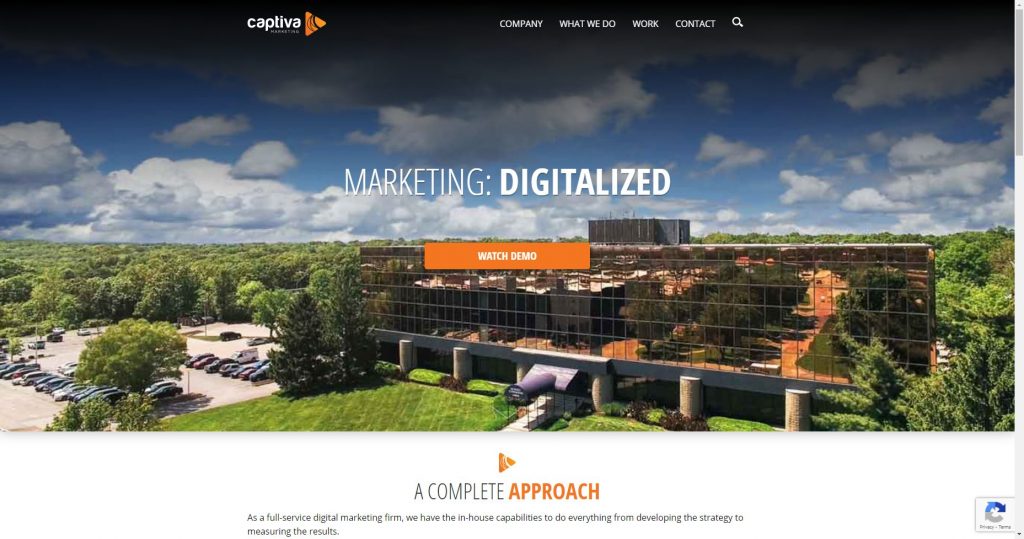 Captiva Marketing is a full-service advertising agency that specializes in digital marketing, paid search, web design, social media, video production, and SEO. They look for clients who are passionate about their own products and services and look to build long-term partnerships with their clients. Captiva Marketing has a team of specialists, generalists, and managers with experience across a variety of industries.
---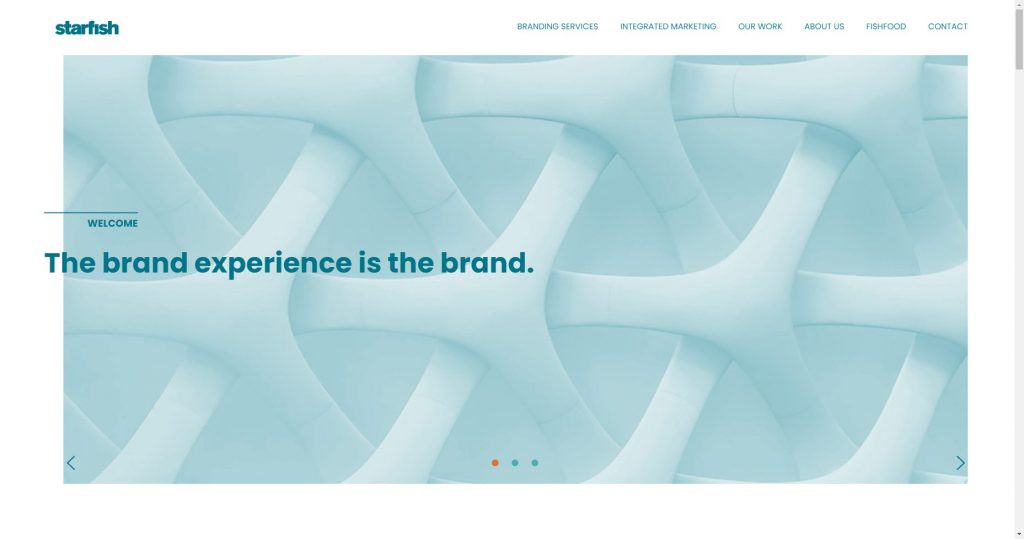 Starfish is an independent branding agency in New York City. Their services include all you need to build, deliver, and maintain your brand experience. Starfish offers everything from marketing consulting, advertising, and branding.
---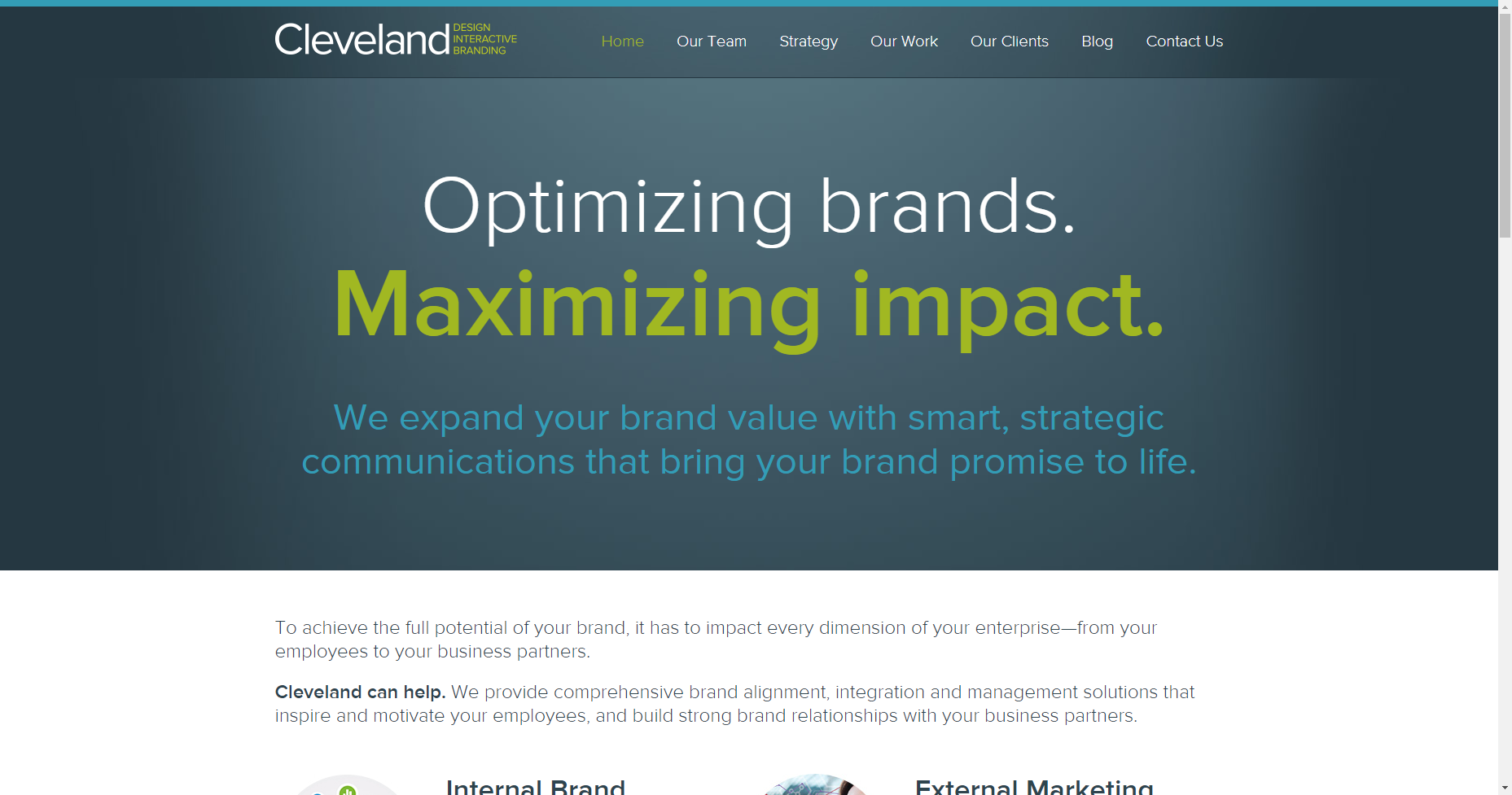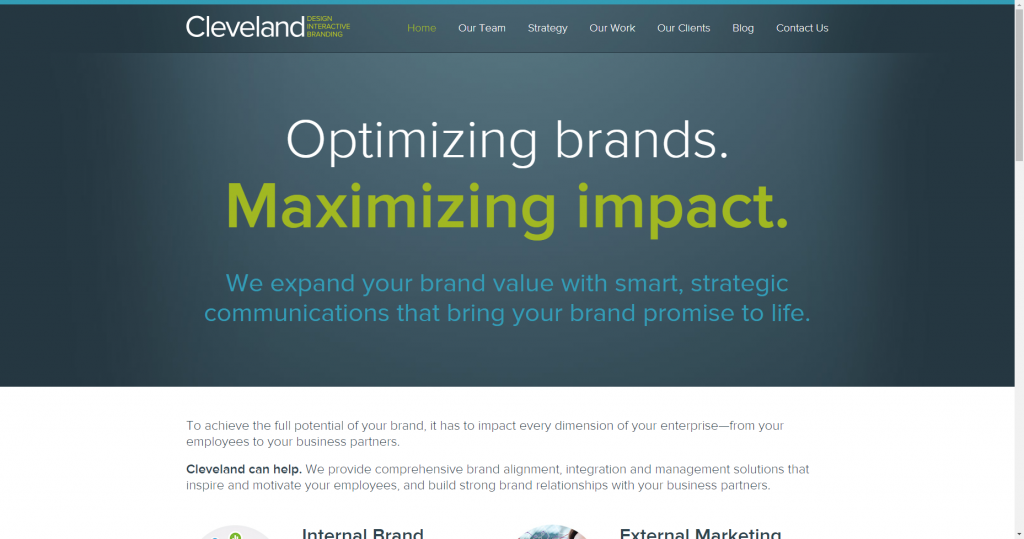 Cleveland Design is a full-service communications agency that offers brand alignment, interaction, and management solutions. They were founded in 1992 and cover a wide range of industries and clients of all sizes from startups and nonprofits to Fortune 500 enterprises.
---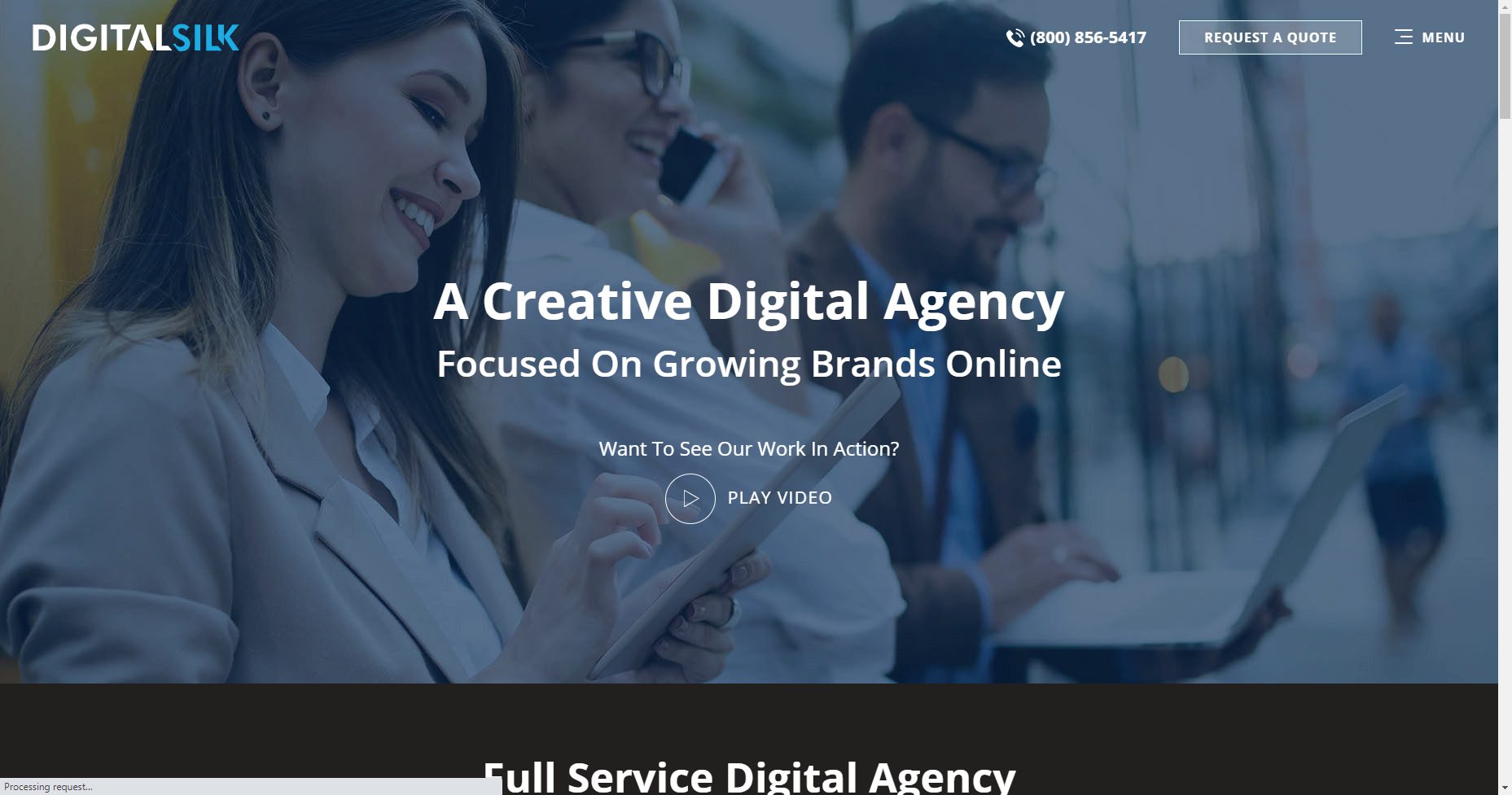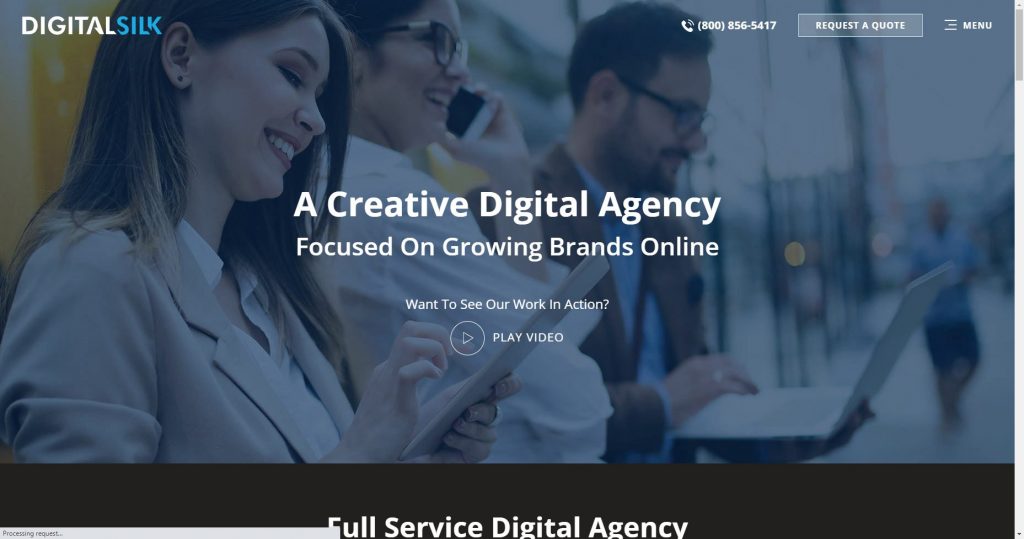 Digital Silk focuses on creating superior digital experiences for its clients through cutting-edge brand strategies, websites, apps, and marketing campaigns for mid- to large-sized companies. Its staff consists of top industry experts who take a results-driven, proactive approach.
---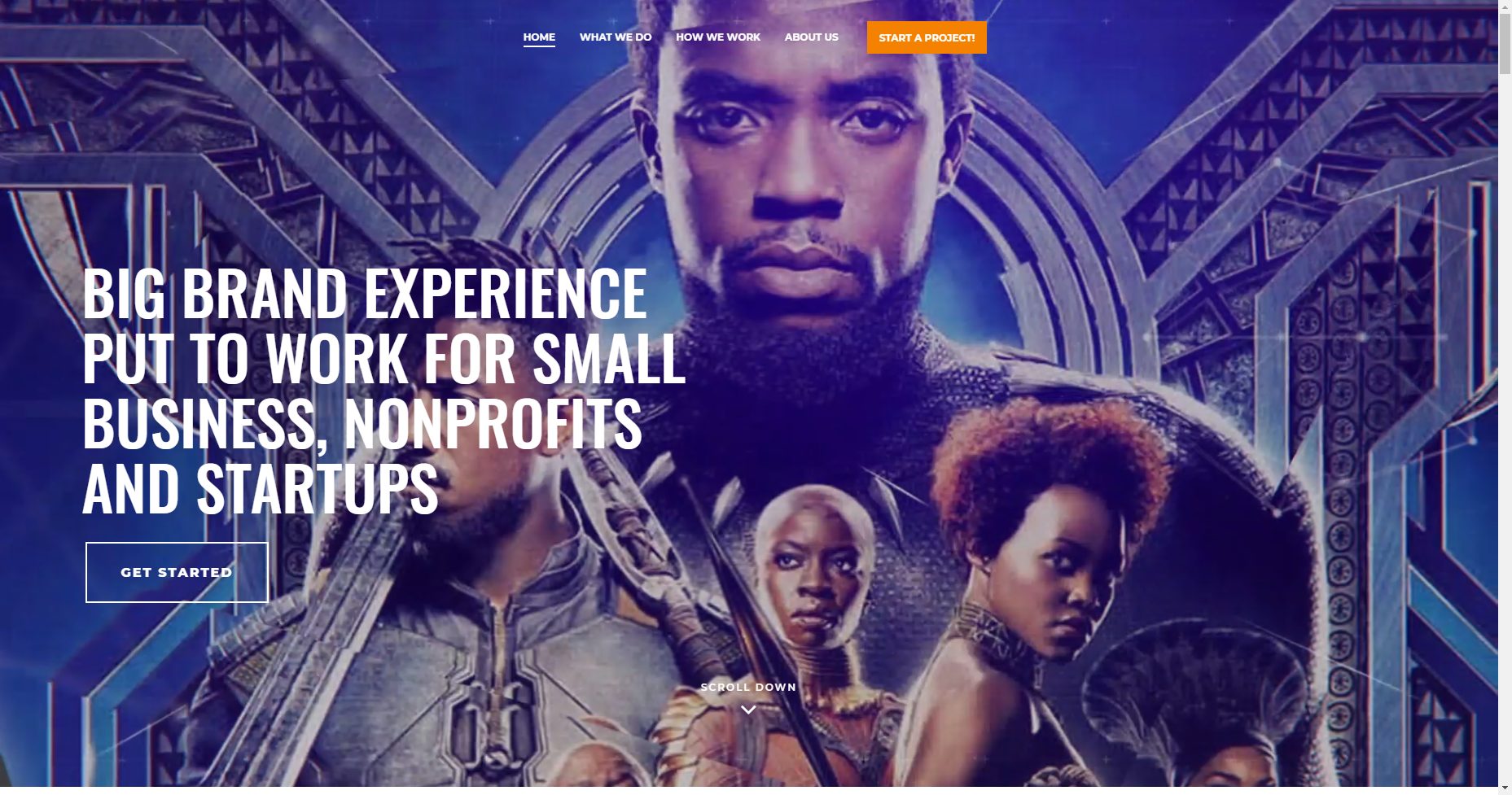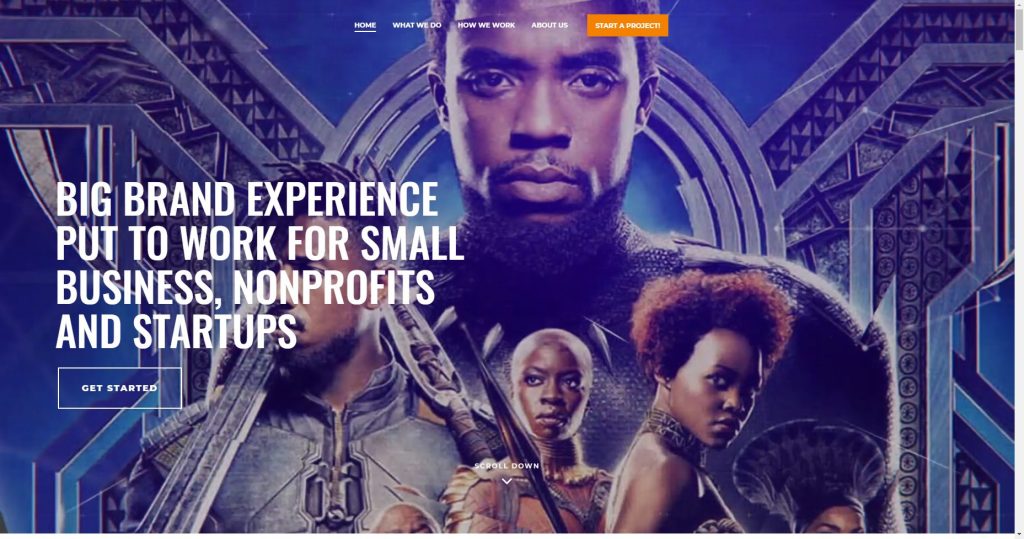 The Bureau of Small Projects is a marketing agency focused on branding, web development, and marketing. The Bureau of Small Projects is one of the top graphic design agencies for businesses of all sizes but started out working exclusively with big brands and Fortune 500 enterprises.
---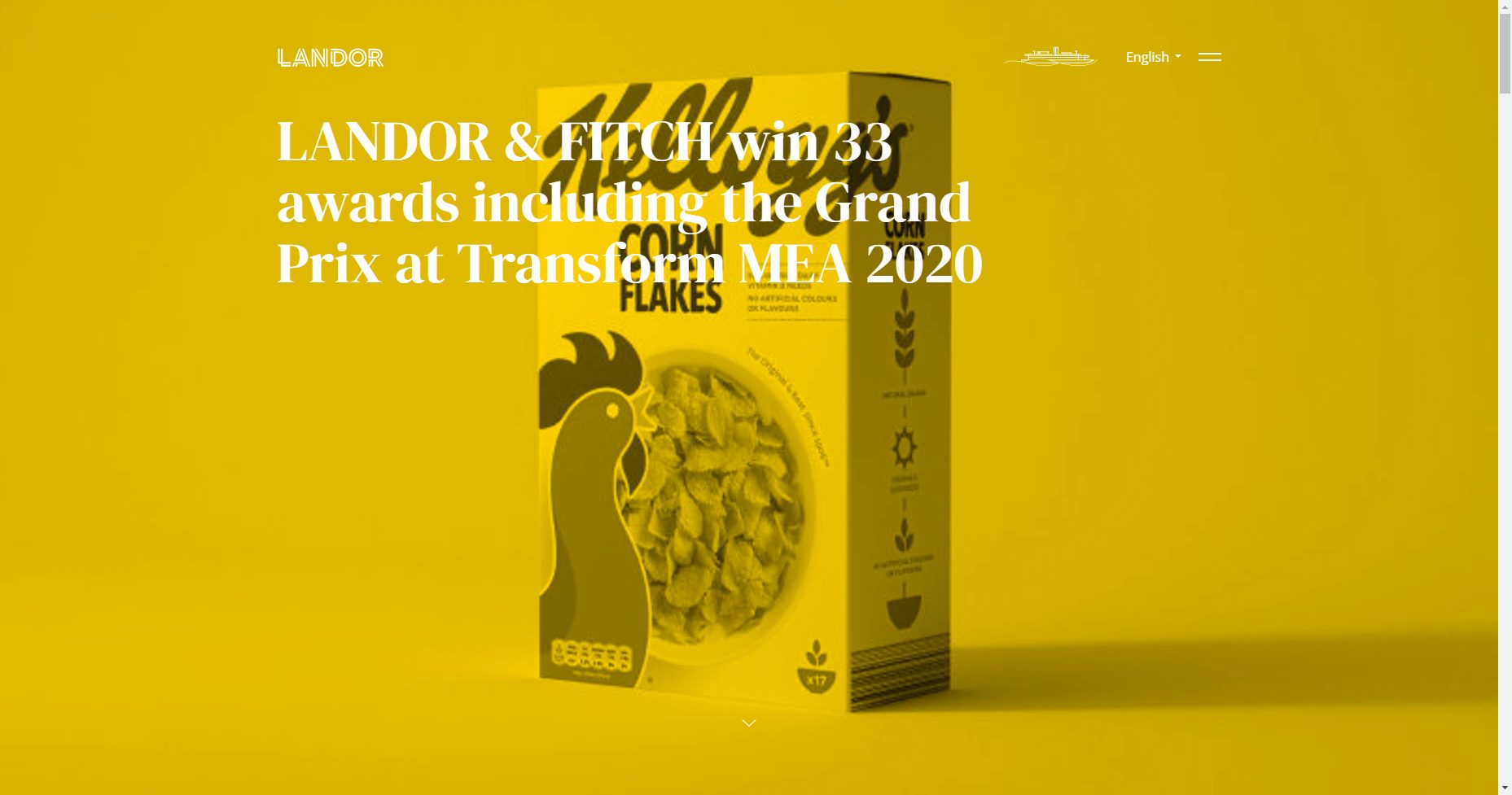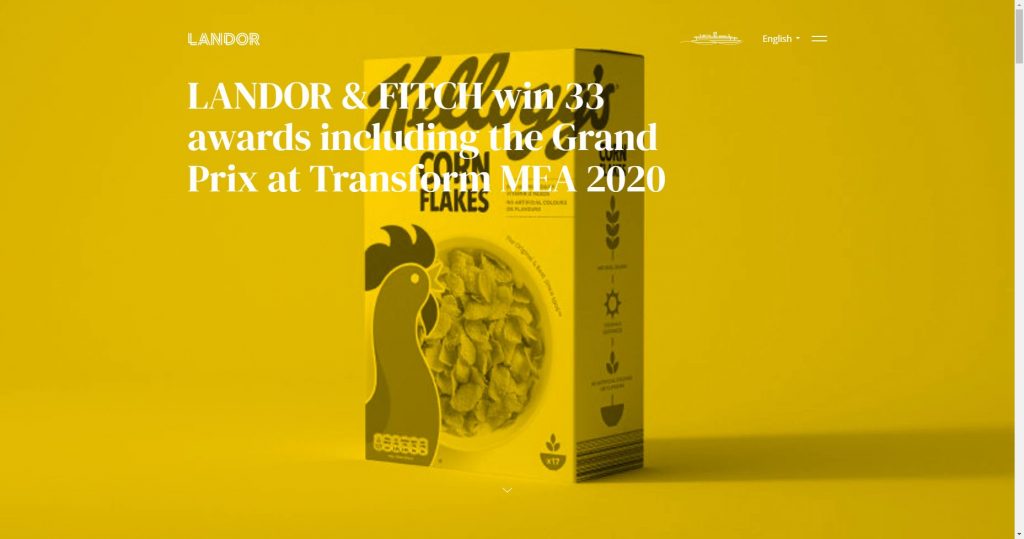 Landor has been around since 1941. It was founded by Walter Landor and is headquartered in San Francisco and has offices in 26 cities around the world. Landor has expertise in brand architecture, brand strategy, customer journey mapping, customer segmentation, agile adaptation, and a whole lot more.
---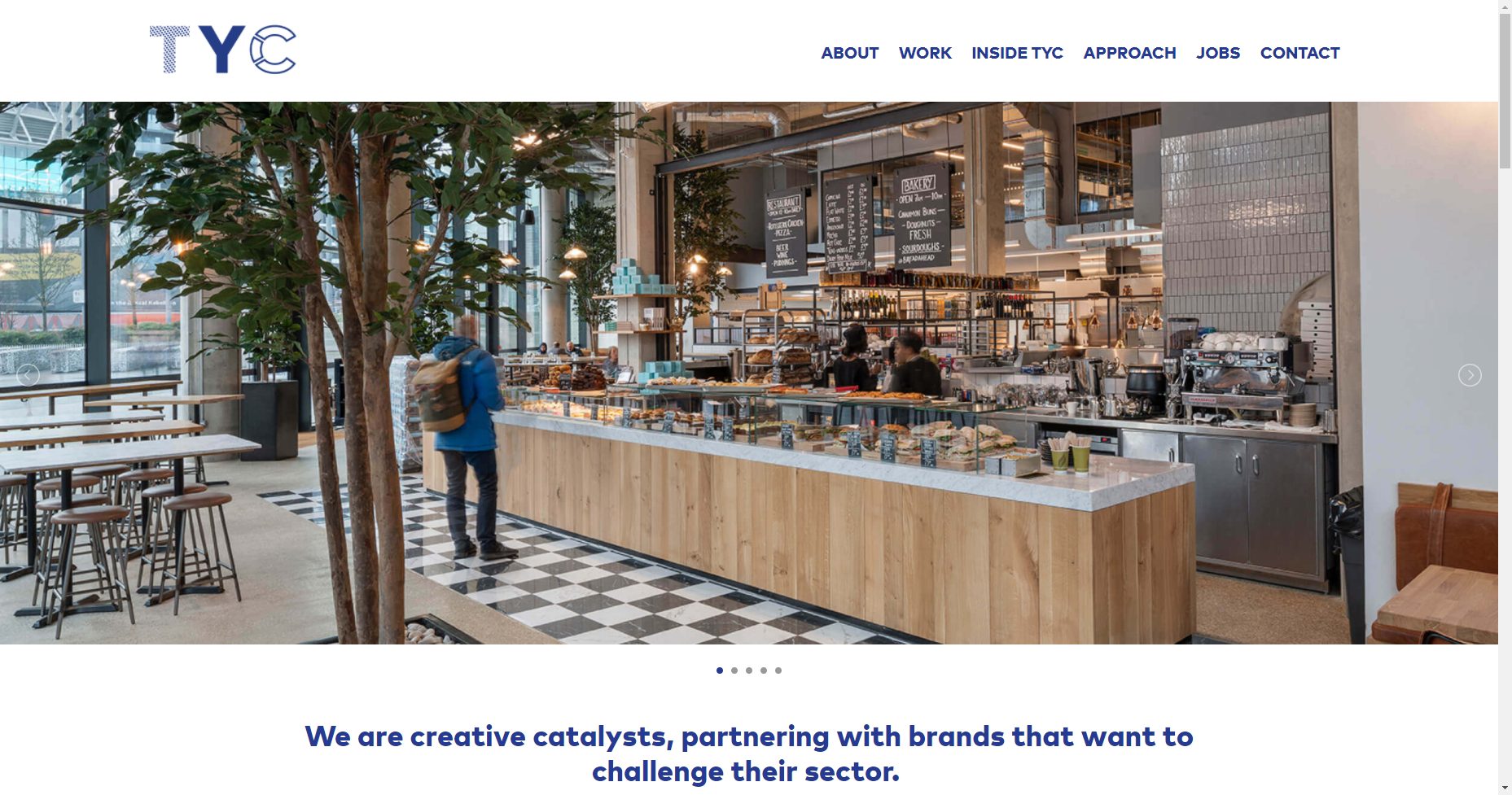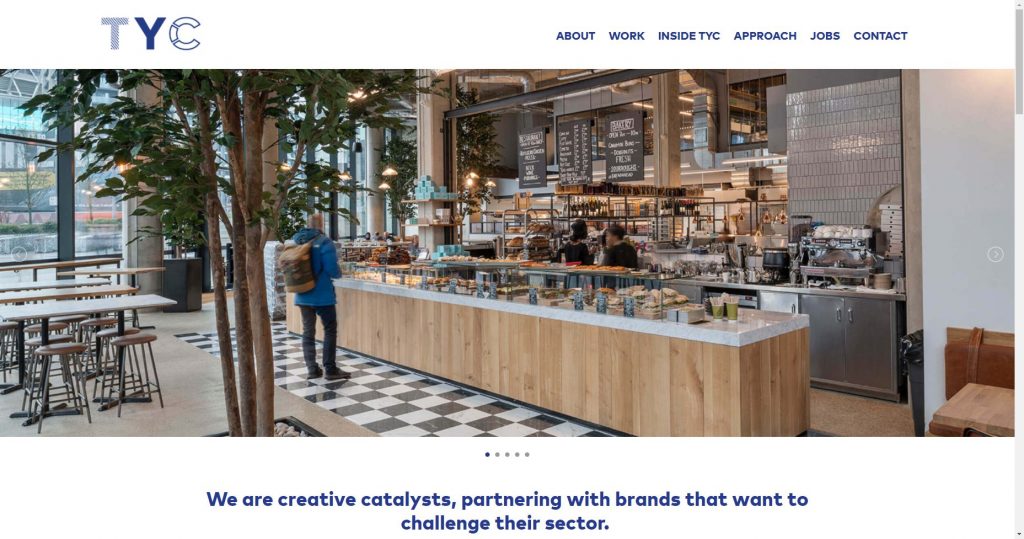 The Yard Creative is an award-winning design studio based in South London. Its core design services are interior design, graphic design, strategy, branding, and research. The Yard Creative operates with a small team full of passionate creatives that seek to build relationships with clients and partners.
---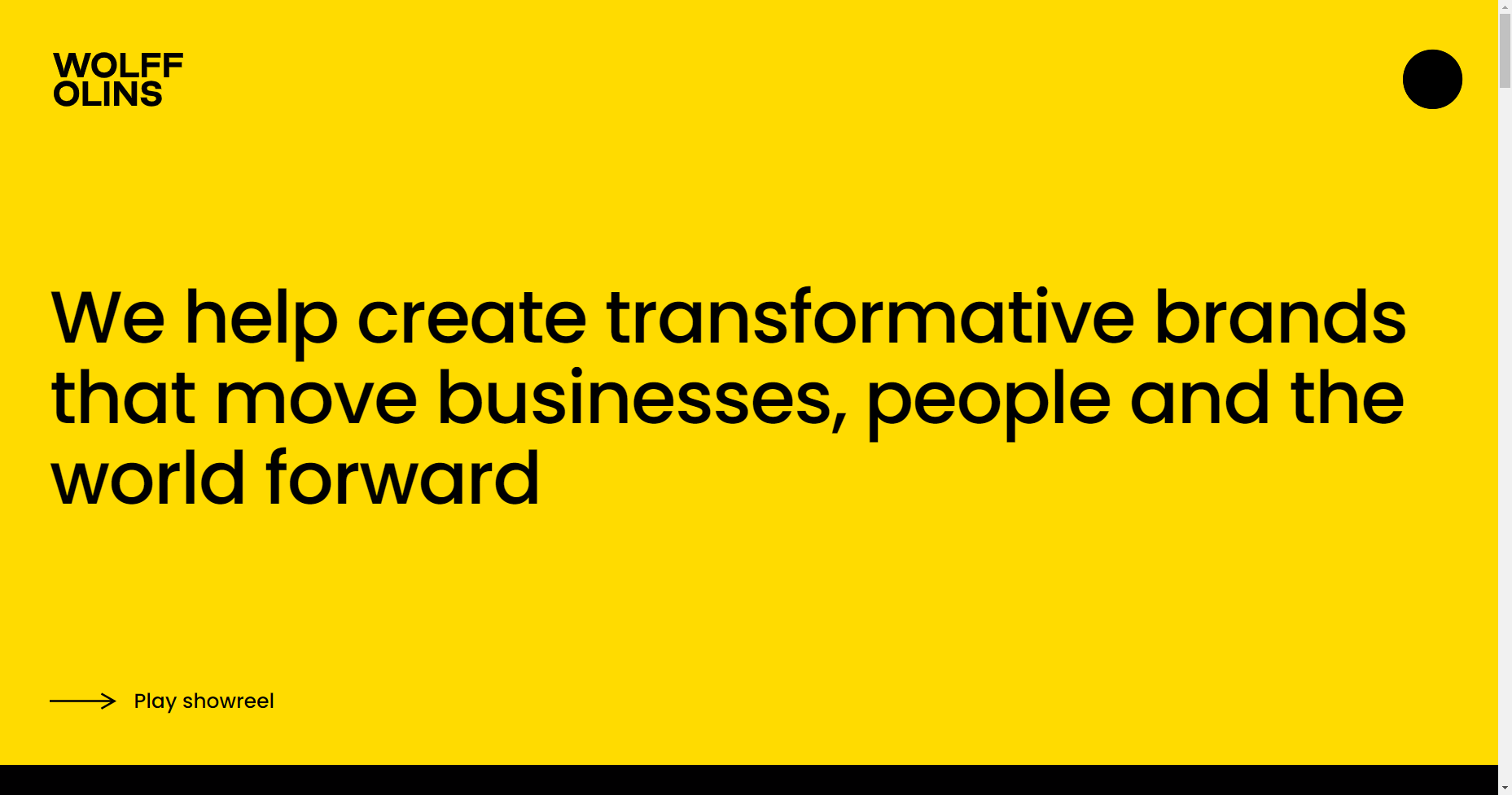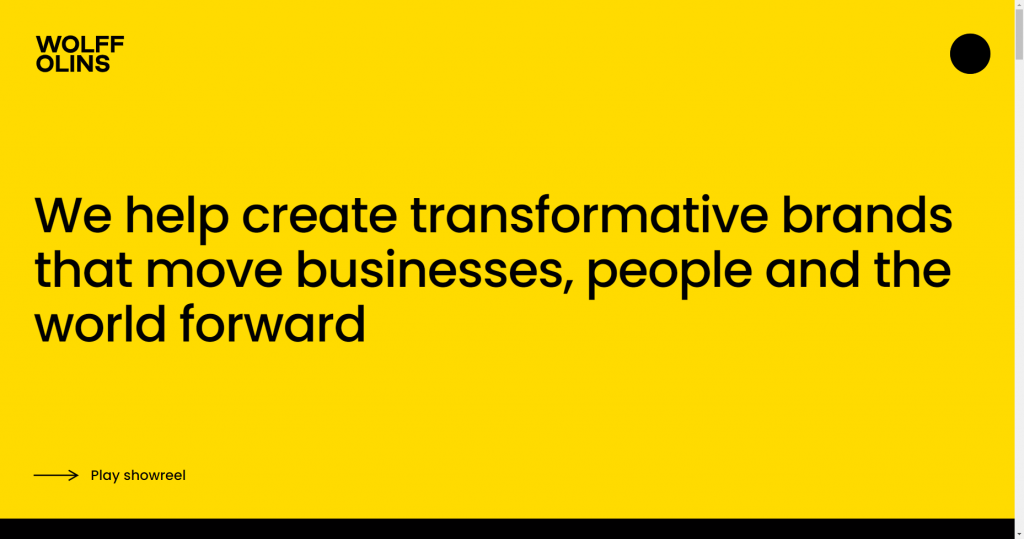 Wolff Olins is a decades-old brand consultancy and design studio with a reputation for eye-catching design choices. It offers a range of services from strategy to design to transformation. Since its inception in 1965, Wolff Olins has grown to a team of 150 designers, strategists, technologists, program managers, and educators.
---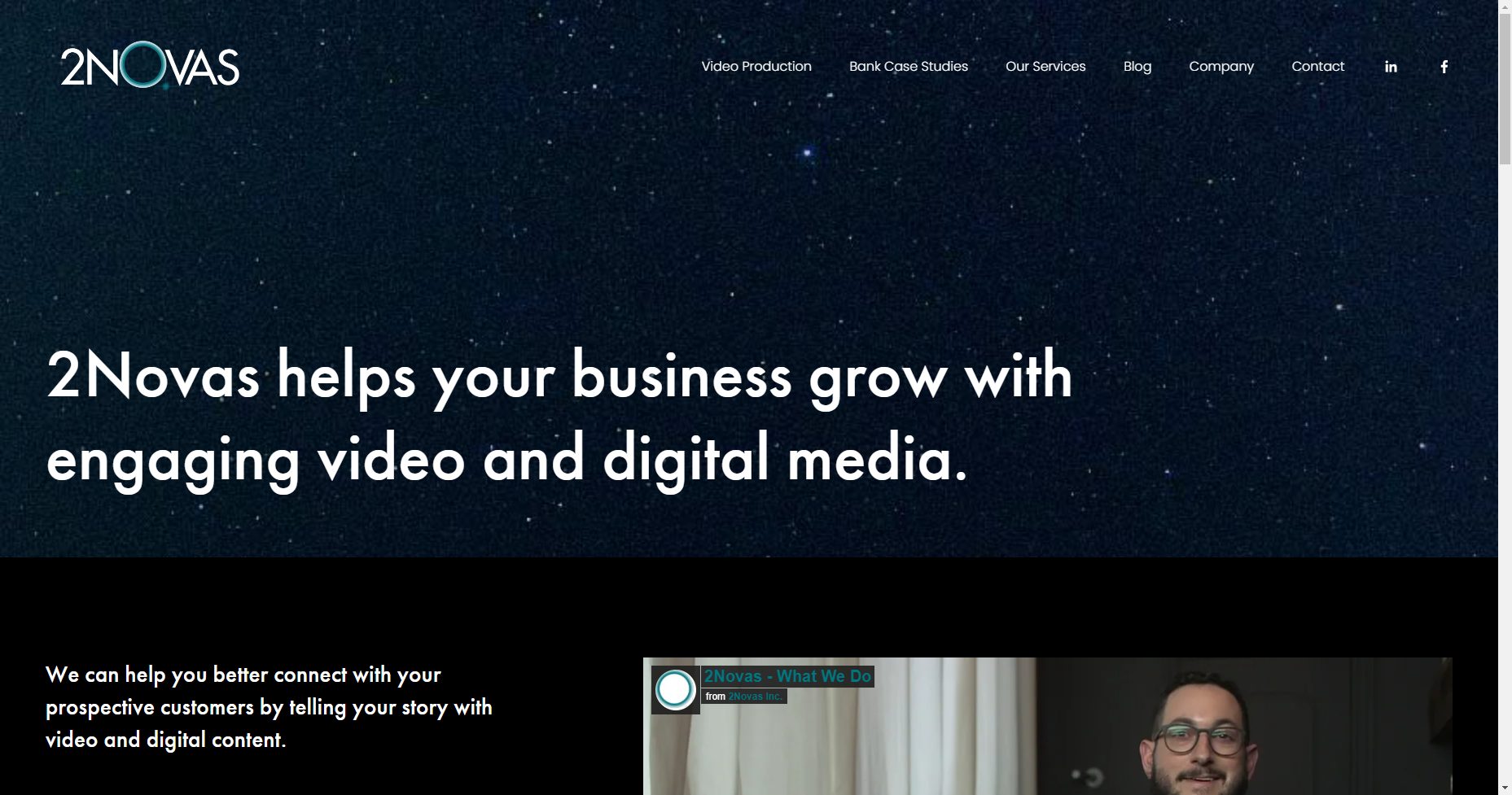 2Novas is one of the best graphic design agencies for small to medium-size businesses, helping clients generate leads, get more repeat business, and build long-term relationships with customers. It's a marketing agency that focuses primarily on video and digital advertising. It has a talented graphic design team to handle day-to-day graphic design needs like fliers, brochures, banners, Facebook post graphics, and more.
---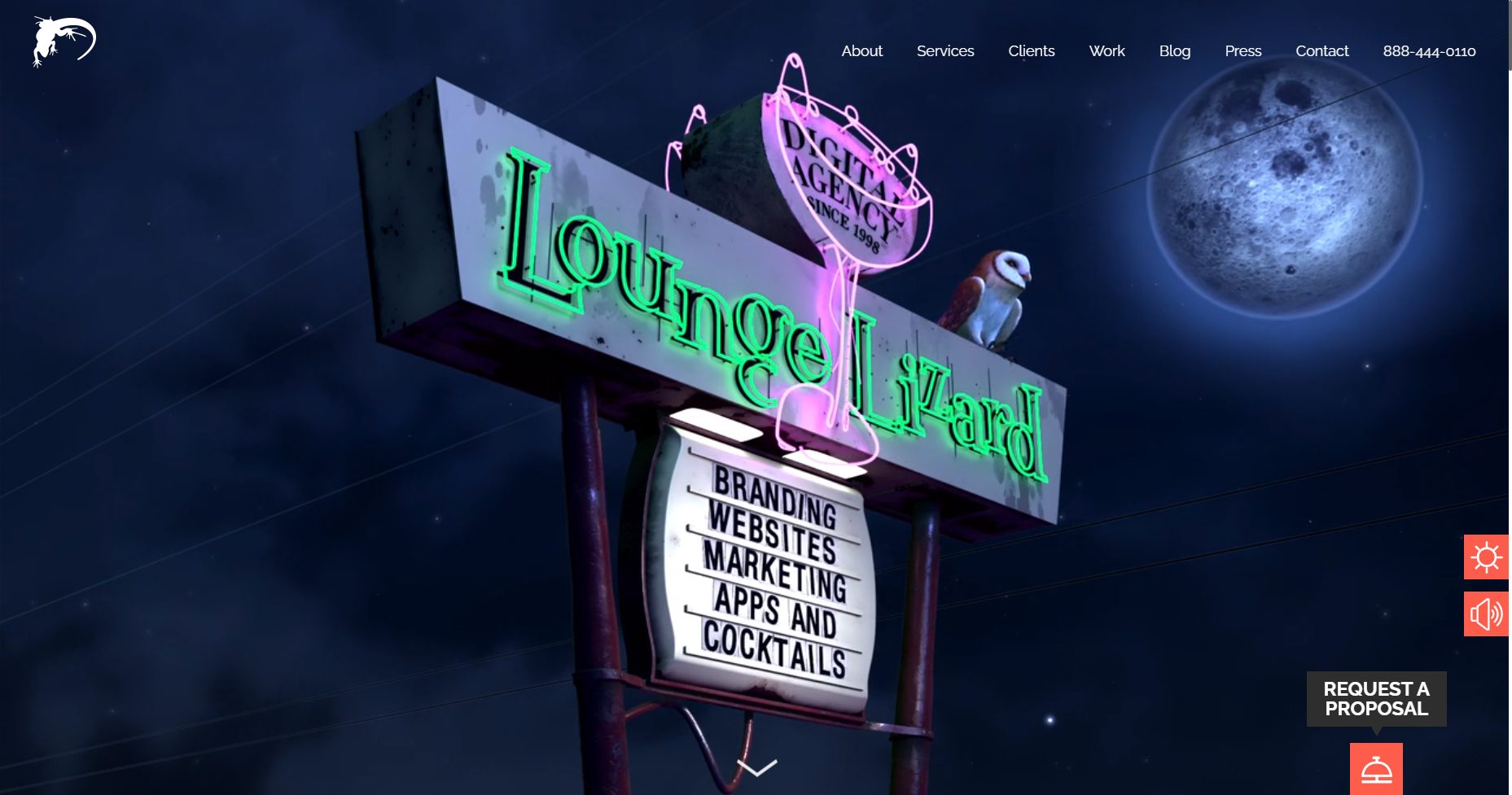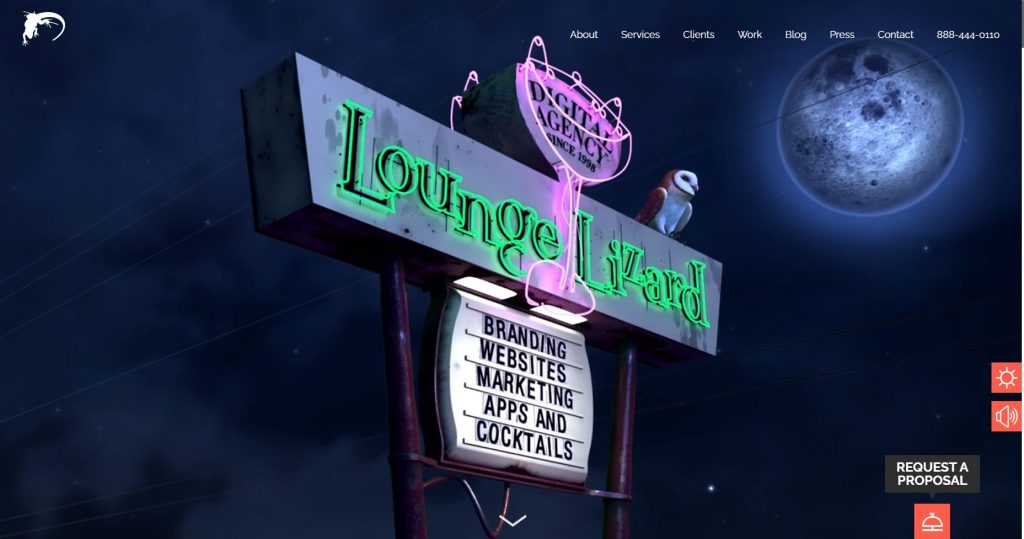 Lounge Lizard offers expertise in brand strategy, website design, digital marketing, website development, mobile app development, social media management, SEO, PPC management, and conversion rate optimization. In addition to brand storytelling, naming and taglines, and research and strategy, Lound Lizard offers graphic design services like logos and visual identity as well as collateral.
---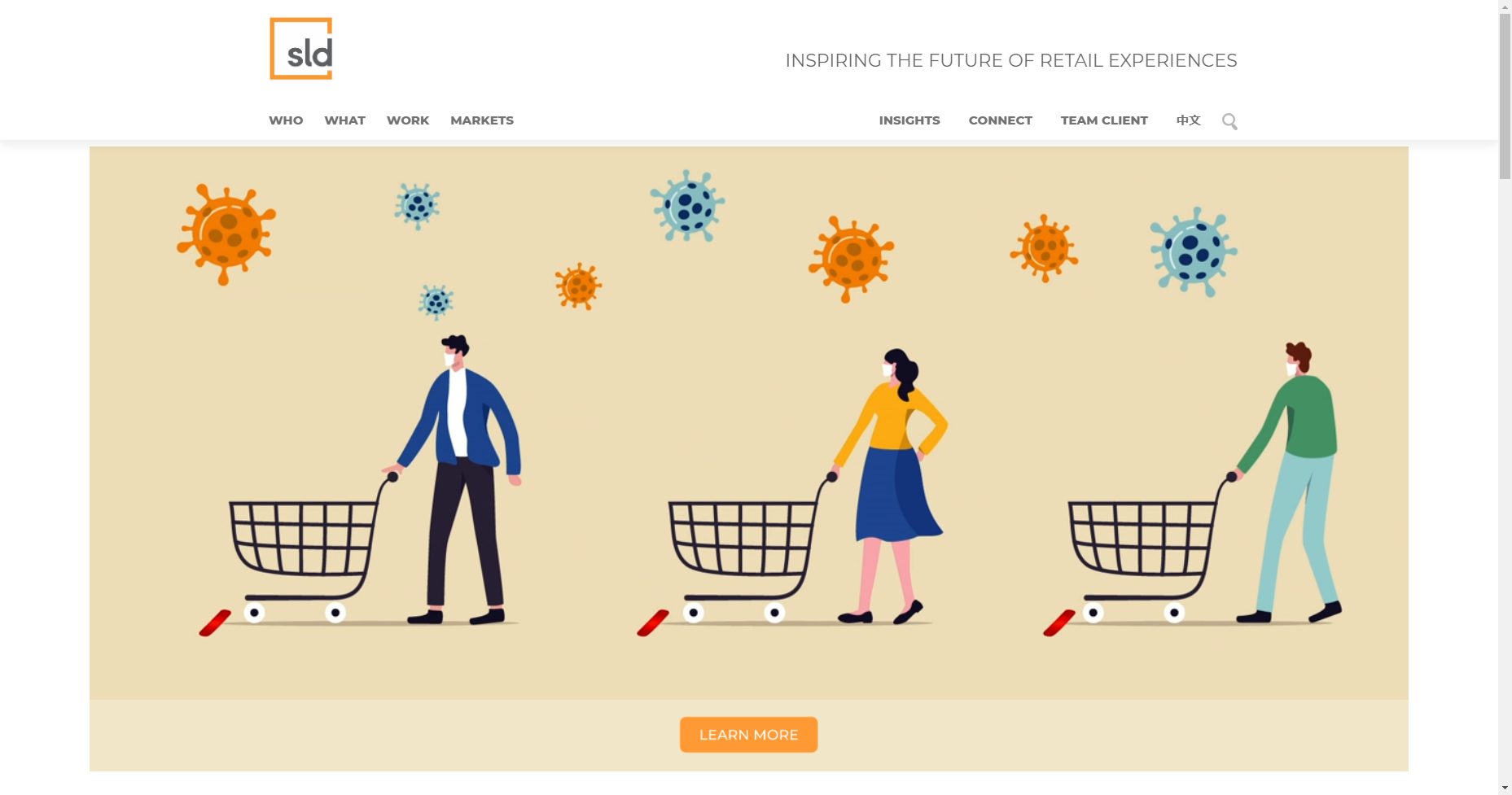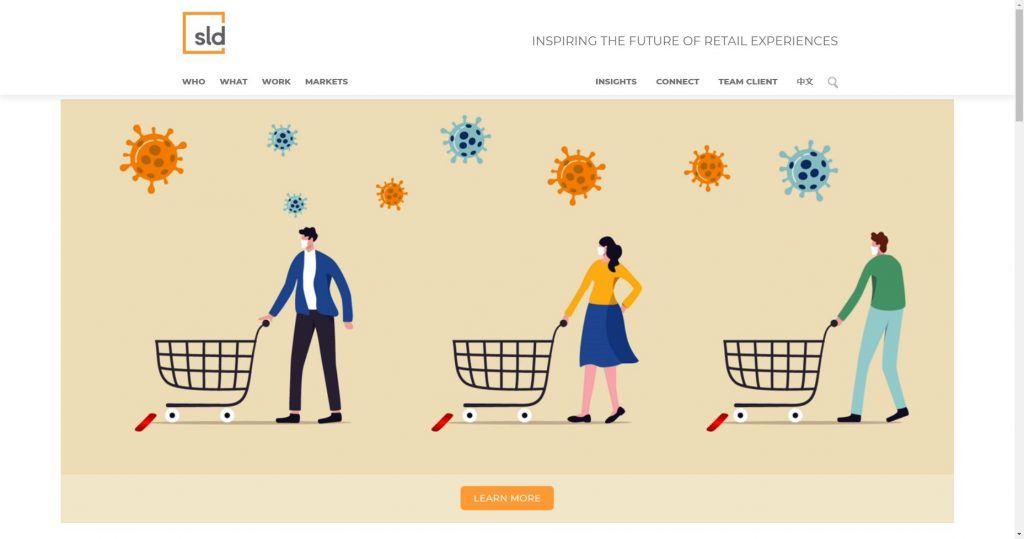 Shikatani Lacroix Design (SLD) prides itself on designing immersive experiences for consumers. For more than 27 years, SLD has built a graphic design agency dedicated to "The Blink Factor," creating at-purchase moments that connect with consumers "in the blink of an eye."
---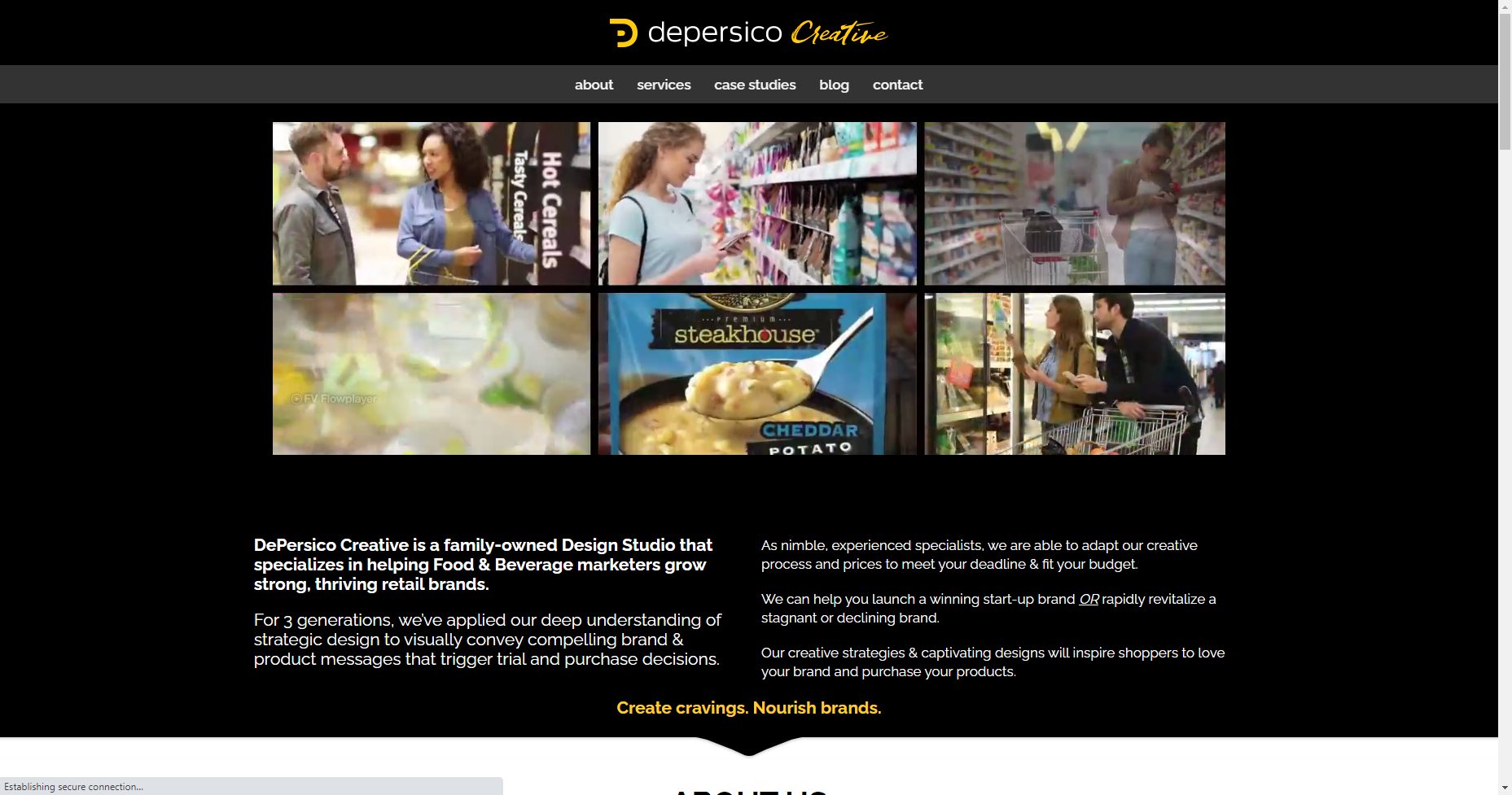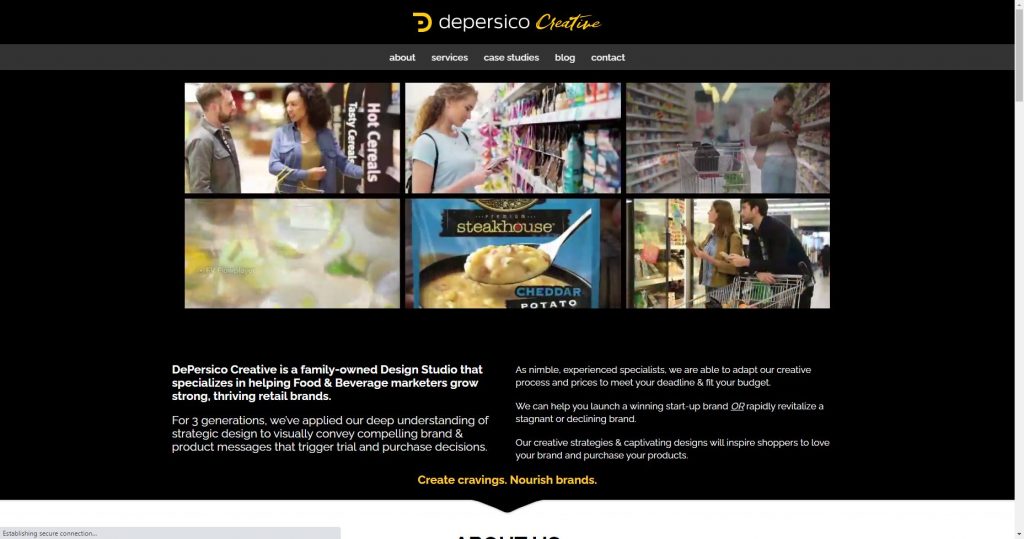 DePersico Creative is a family-owned graphic design agency that specializes in Food and Beverage marketing. For three generations, DePersico has applied its understanding of strategic design to convey brand and product messages that inspire consumers to purchase.
---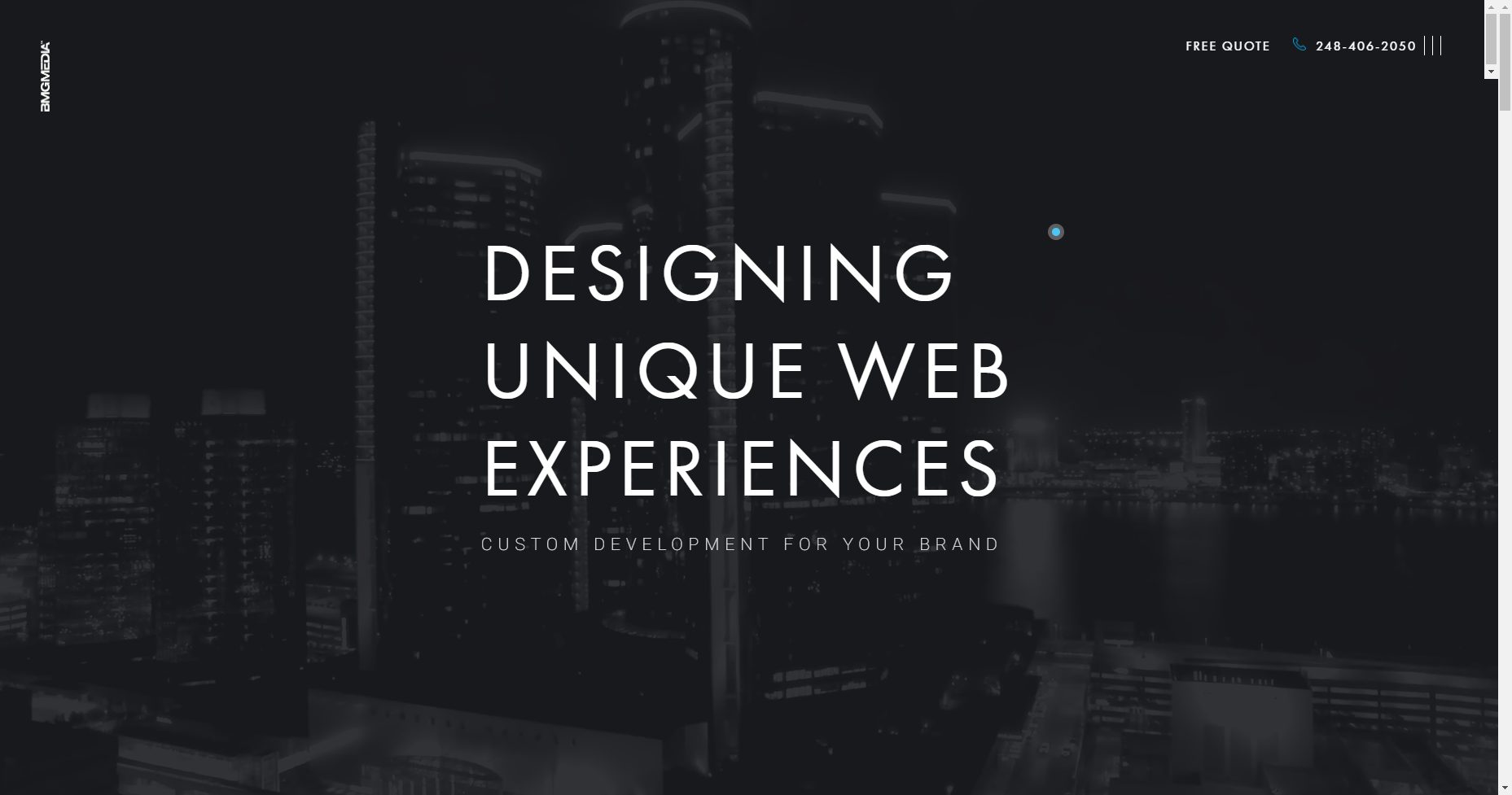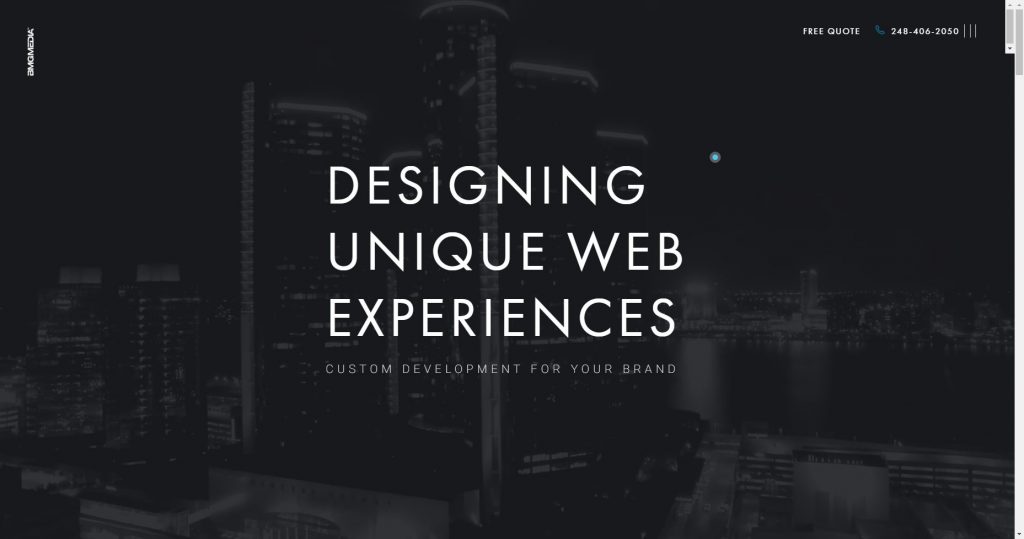 BMG Media Co. started as one of the go-to graphic design agencies for local businesses' needs. It offers graphic design solutions for more than 600 customers worldwide. BMG Media has more than 10 years of experience with expertise in graphic design, content management, and digital marketing. It works mostly with small and medium businesses and startups across industries like healthcare, medicine, real estate, and restaurants.
---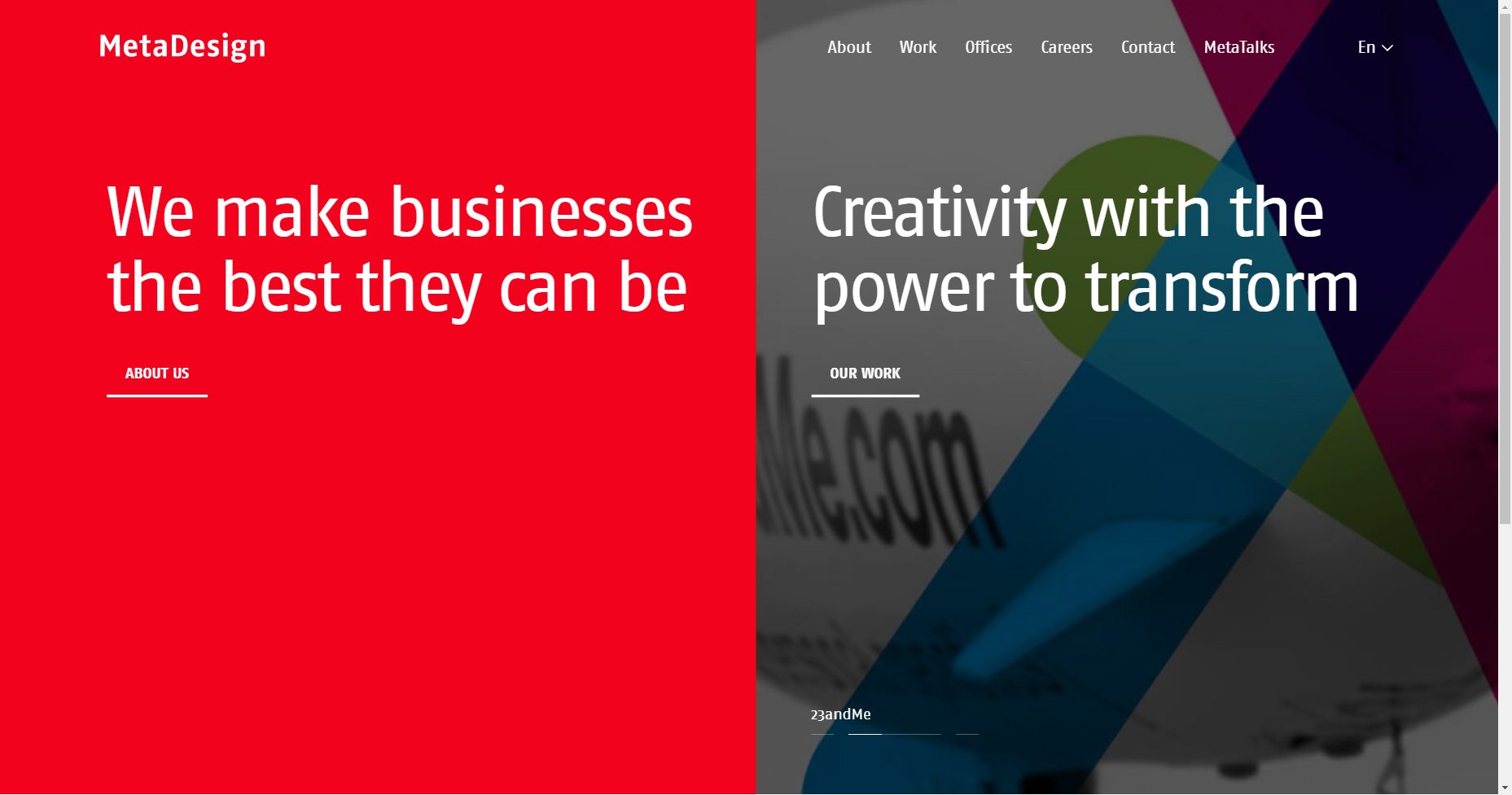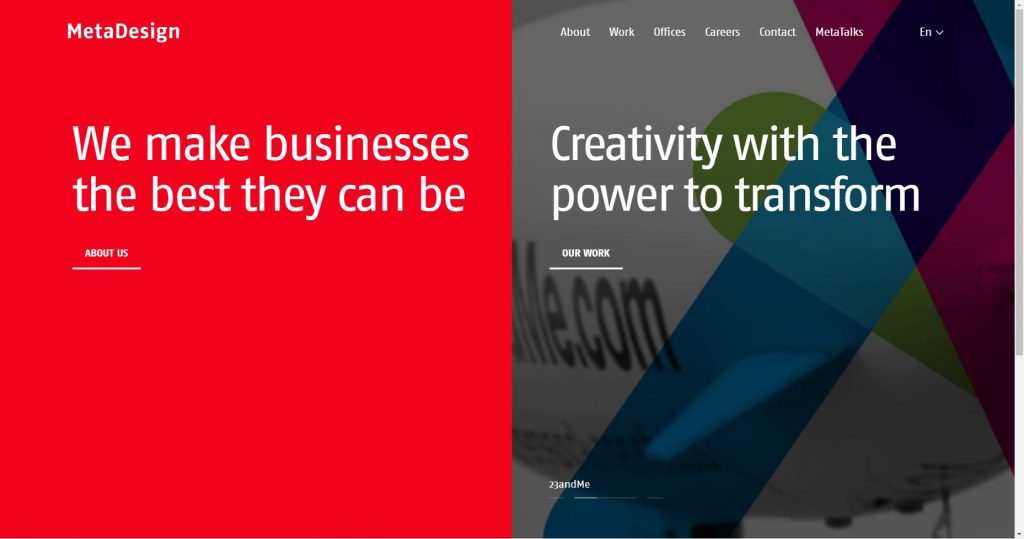 MetaDesign is one of the leading graphic design agencies in the world. It is a creative brand consultancy that's been solving brand and business challenges for its clients since 1979. MetaDesign offers services like brand creation, brand strategy, brand experience, and brand activation.
---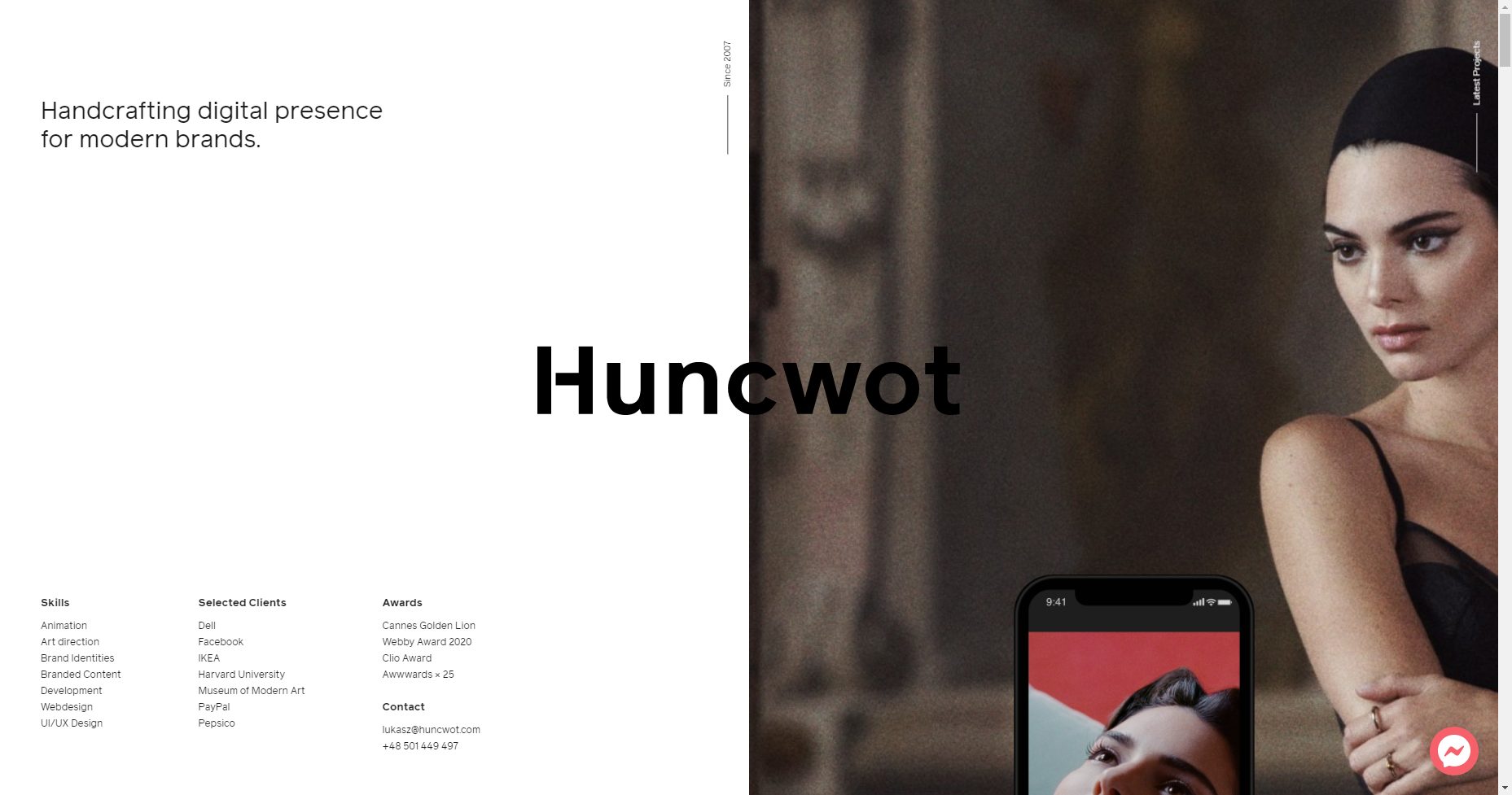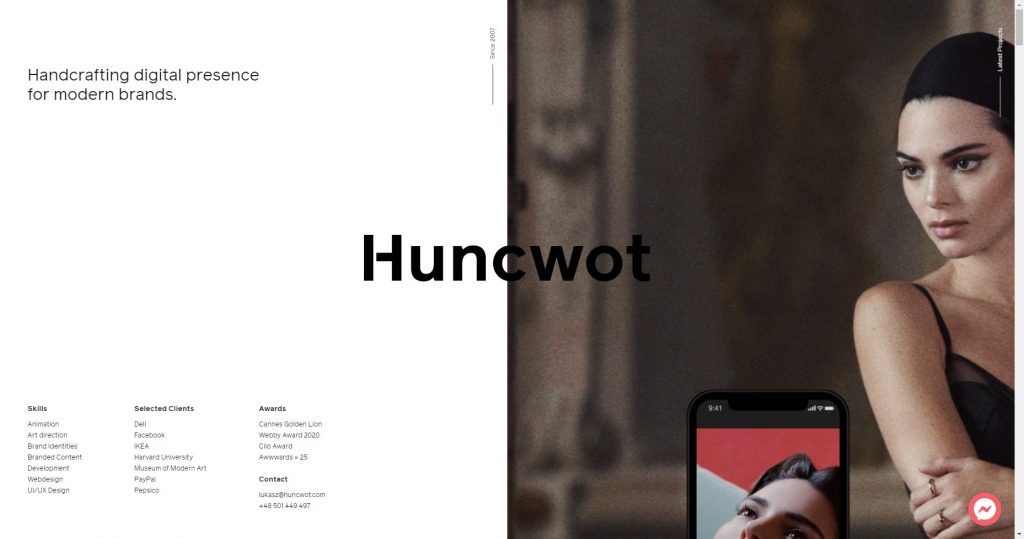 Huncwot is a creative agency found in 2007 and based in Warsaw, Poland. It has a small team of just nine employees specializing in interactive design and technology solutions including animation, branding, art direction, content, web development, and UI and UX design.
---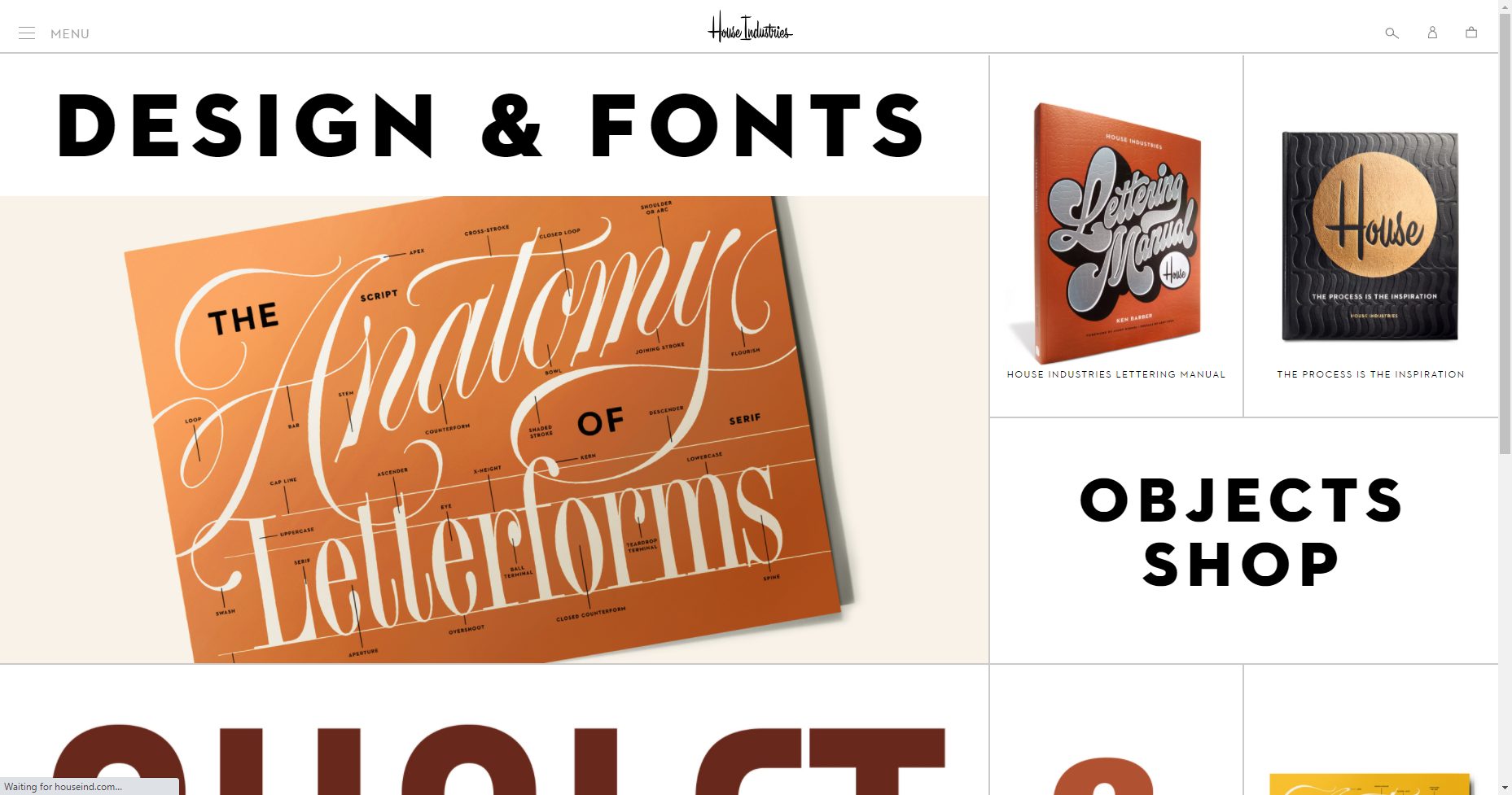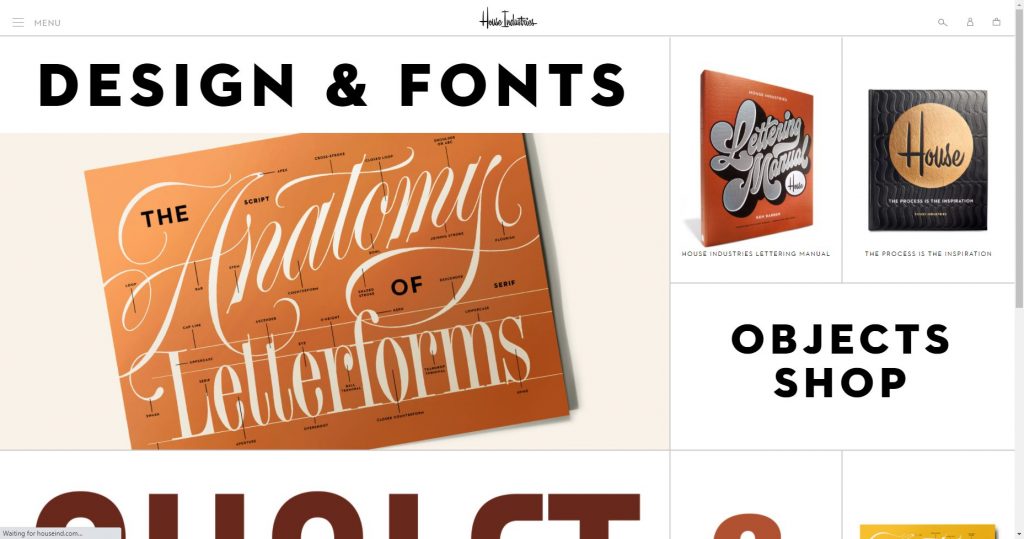 House Industries is a design studio that creates fonts, products, takes commissions, and enjoys collaborations. Its approach is based on traditional techniques like painting, drawing, and lettering that give its work warmth. House Industries is known for its retro-influenced designs and has worked with big names like The New Yorker, Cher, Jimmy Kimmel, and Uniqlo.
---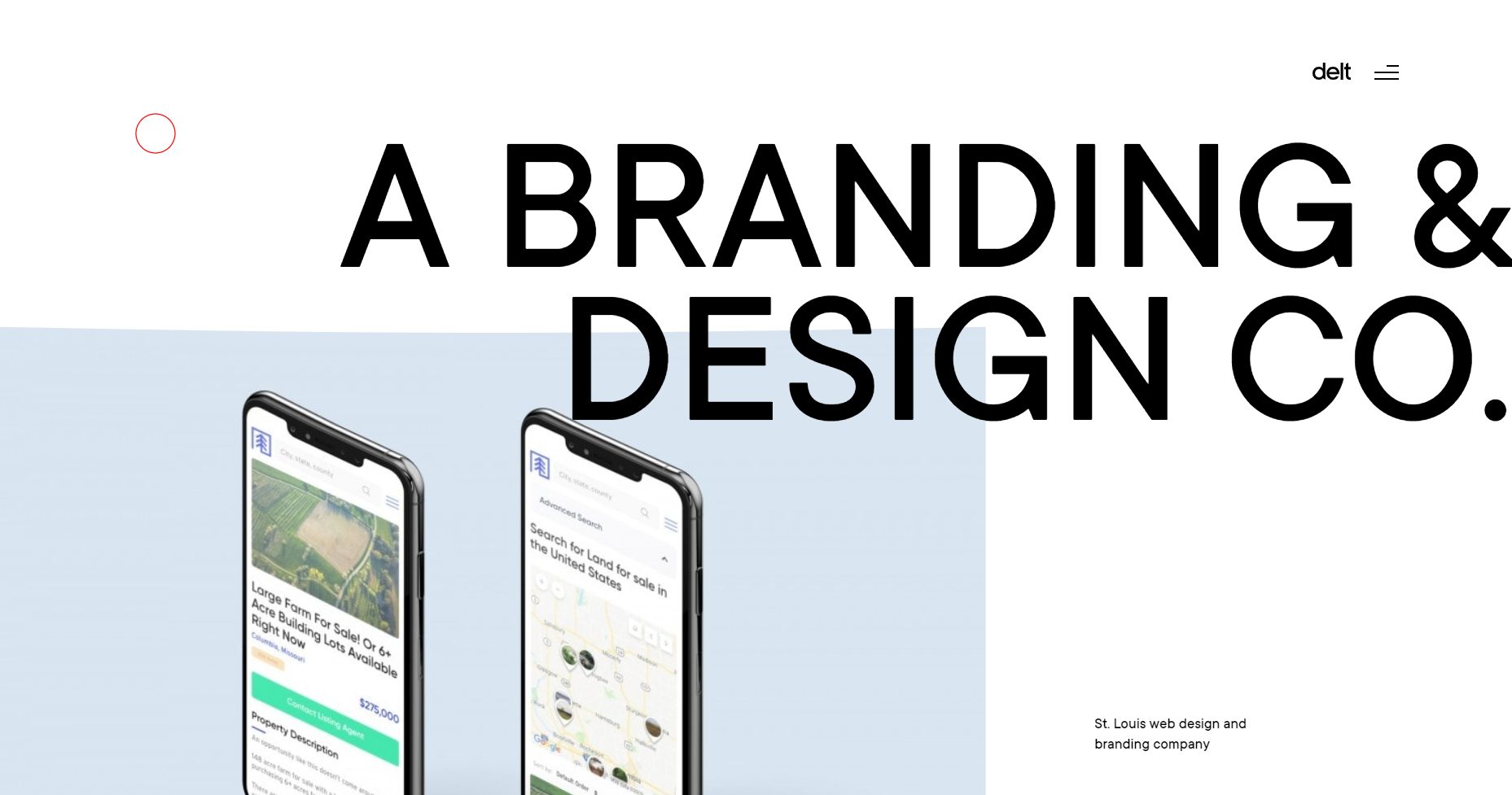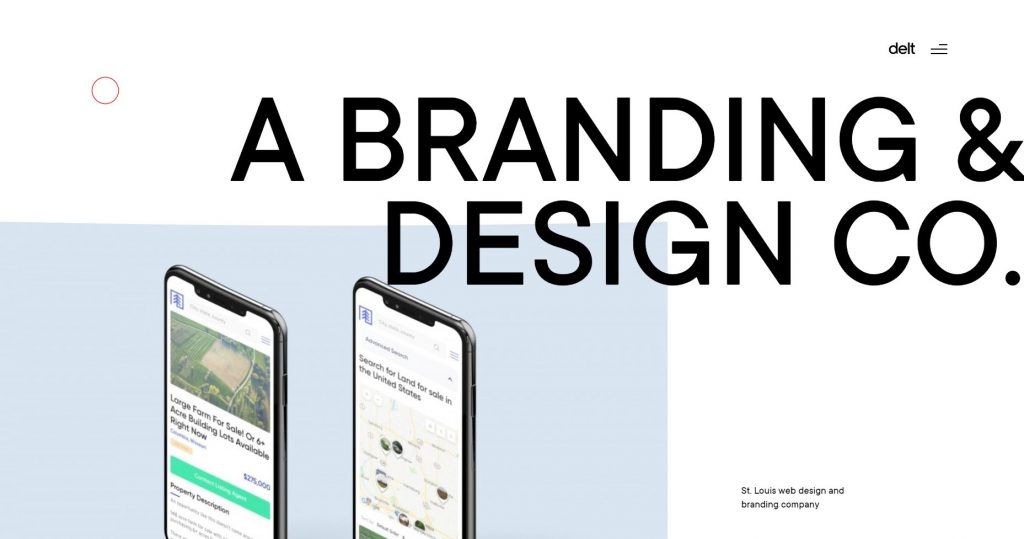 DELT is a full-service branding agency based in St. Louis, Missouri. It focuses on web design, marketing, and SEO, offering everything most companies need to build a brand and get ahead of the competition. DELT's branding services range from logo and print designs to full-service brand strategy and development. DELT was founded in 2014.
---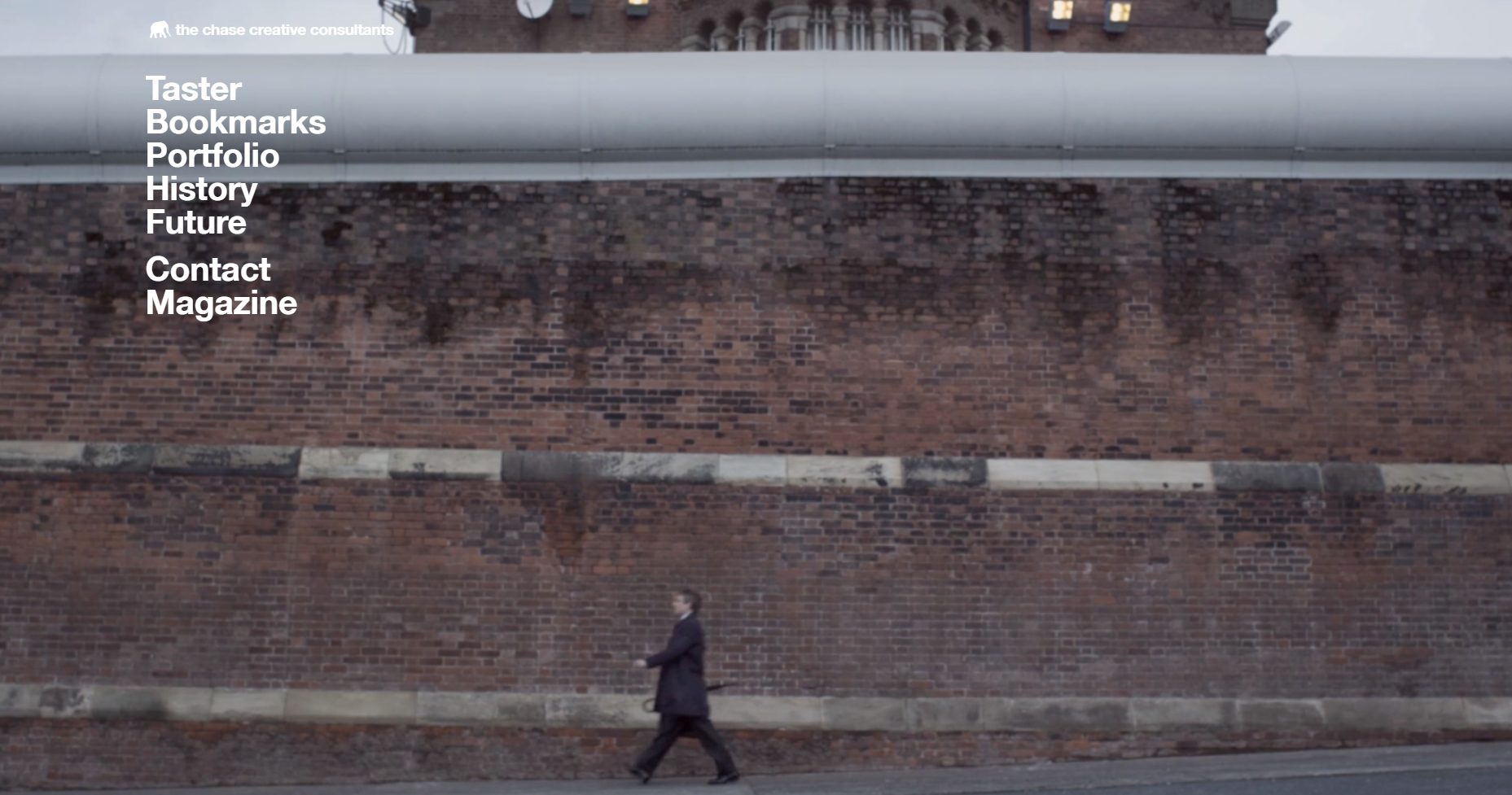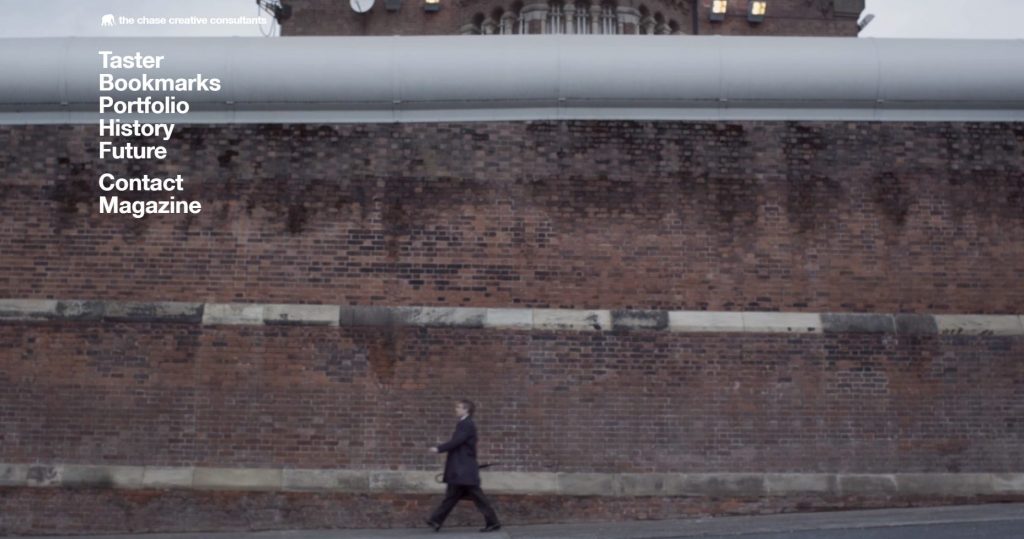 The Chase has more than 30 years of industry experience and more than 350 national and international awards, making them one of the most decorated creative consultancies in the world, and has drawn attention for its innovative corporate branding and print design. The Chase offers a range of services like museum exhibits, calendar design, and sports stadium branding.
---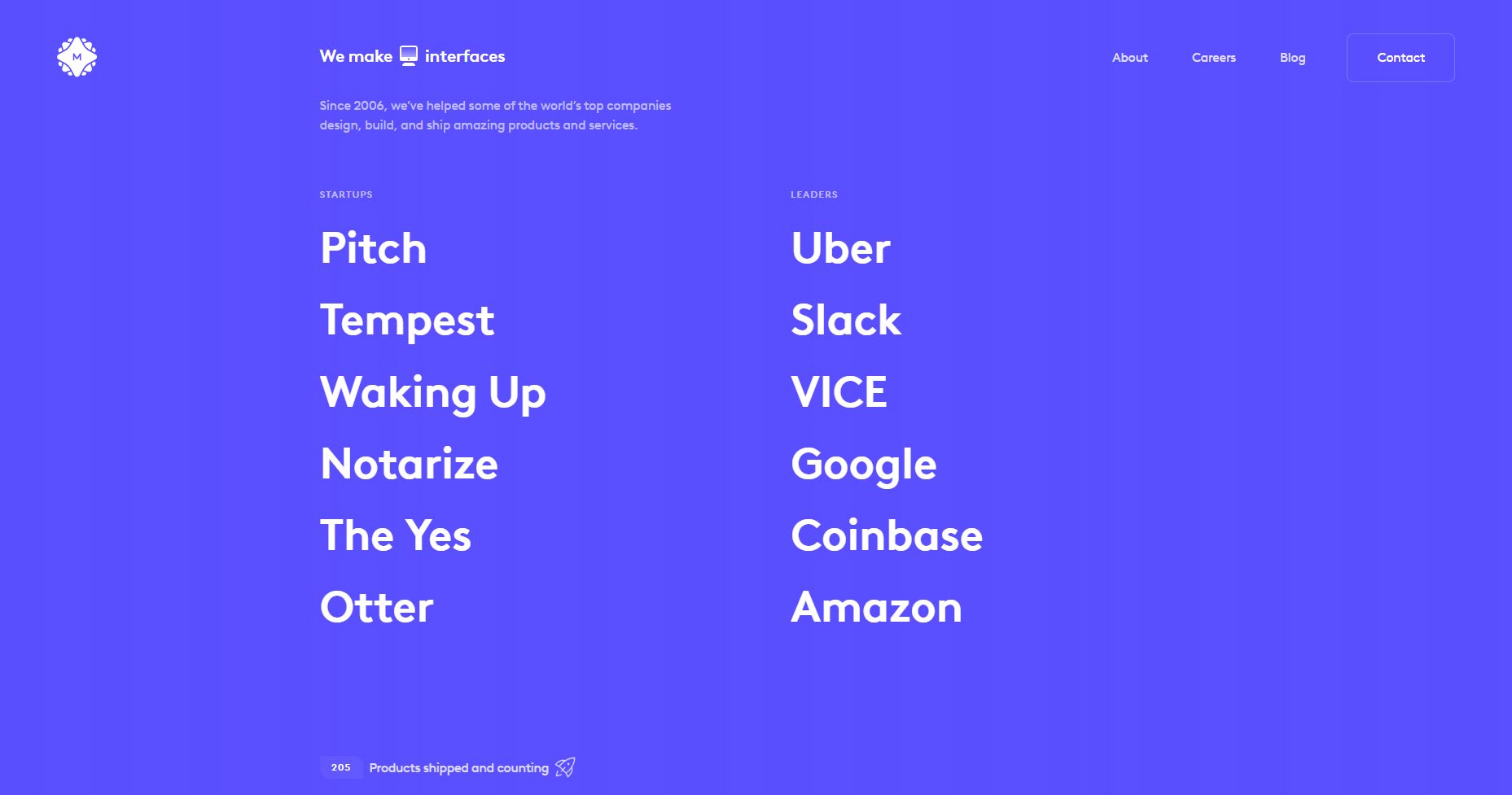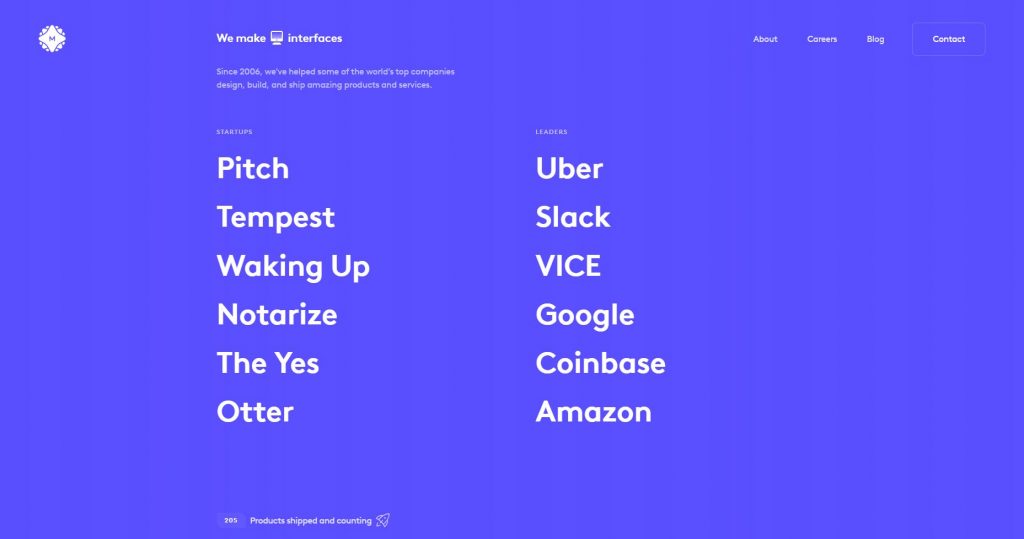 Metalab is a design studio based in Victoria, British Columbia. For more than a decade, it's helped businesses from startups to Fortune 50 companies like Google, Slack, Disney, Medium, and more. It's also created online services like project management app Flow and invoicing app Ballpark.
---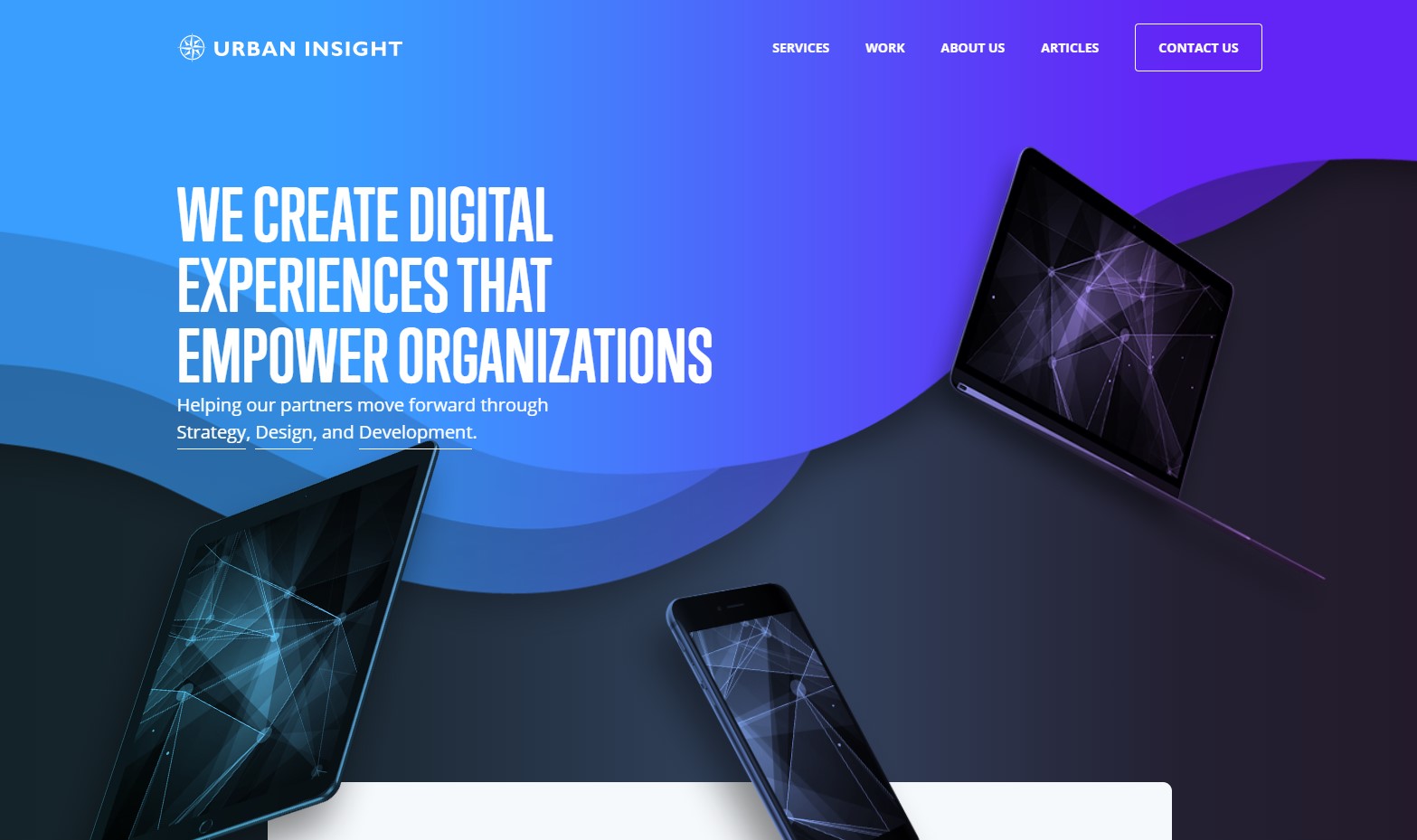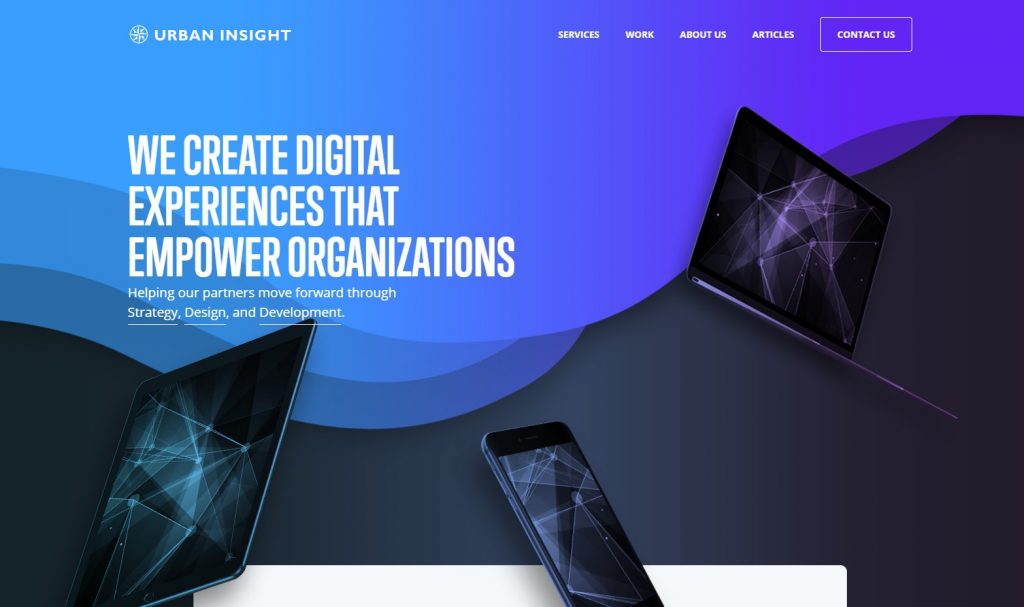 Urban Insights was founded in 2000 and is based in Los Angeles. It's a digital agency that has taken part in more than 500 successful product launches. Urban Insight plans, designs, and develops websites using popular software like Drupal and WordPress, and provides project leadership and world-class design using technical best practices. Urban Insights works with its clients collaboratively throughout each project, learning about each client, and implementing design technology solutions that meet the strategic objectives of those clients.
---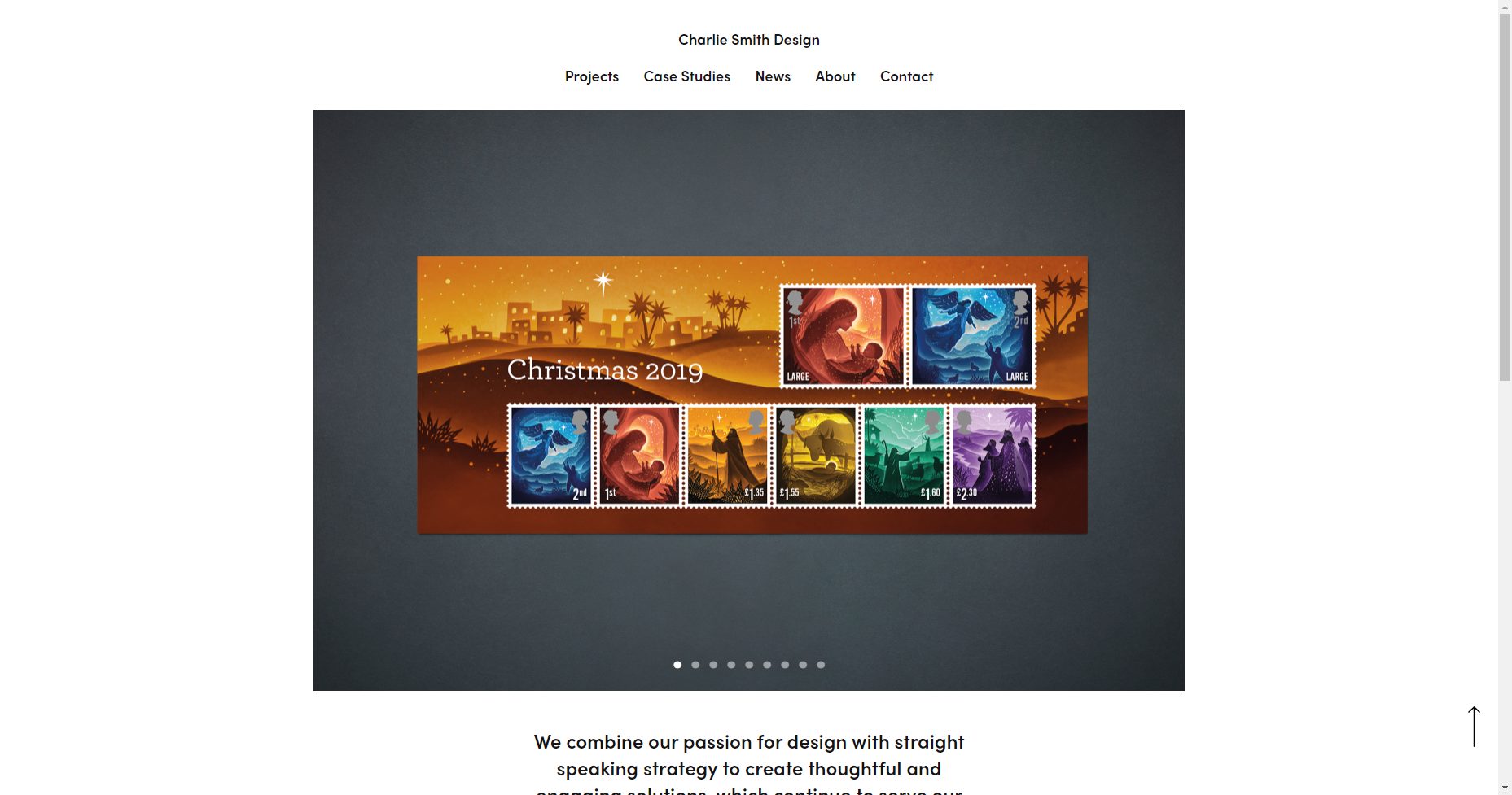 Charlie Smith Design is a London-based graphic design agency with more than 16 years of design experience. It has extensive expertise in graphic design services like print, packaging, identity design, book design, event design, and exhibition. Charlie Smith Design works collaboratively with its clients, listening carefully, and working closely with clients to create unique design solutions.
---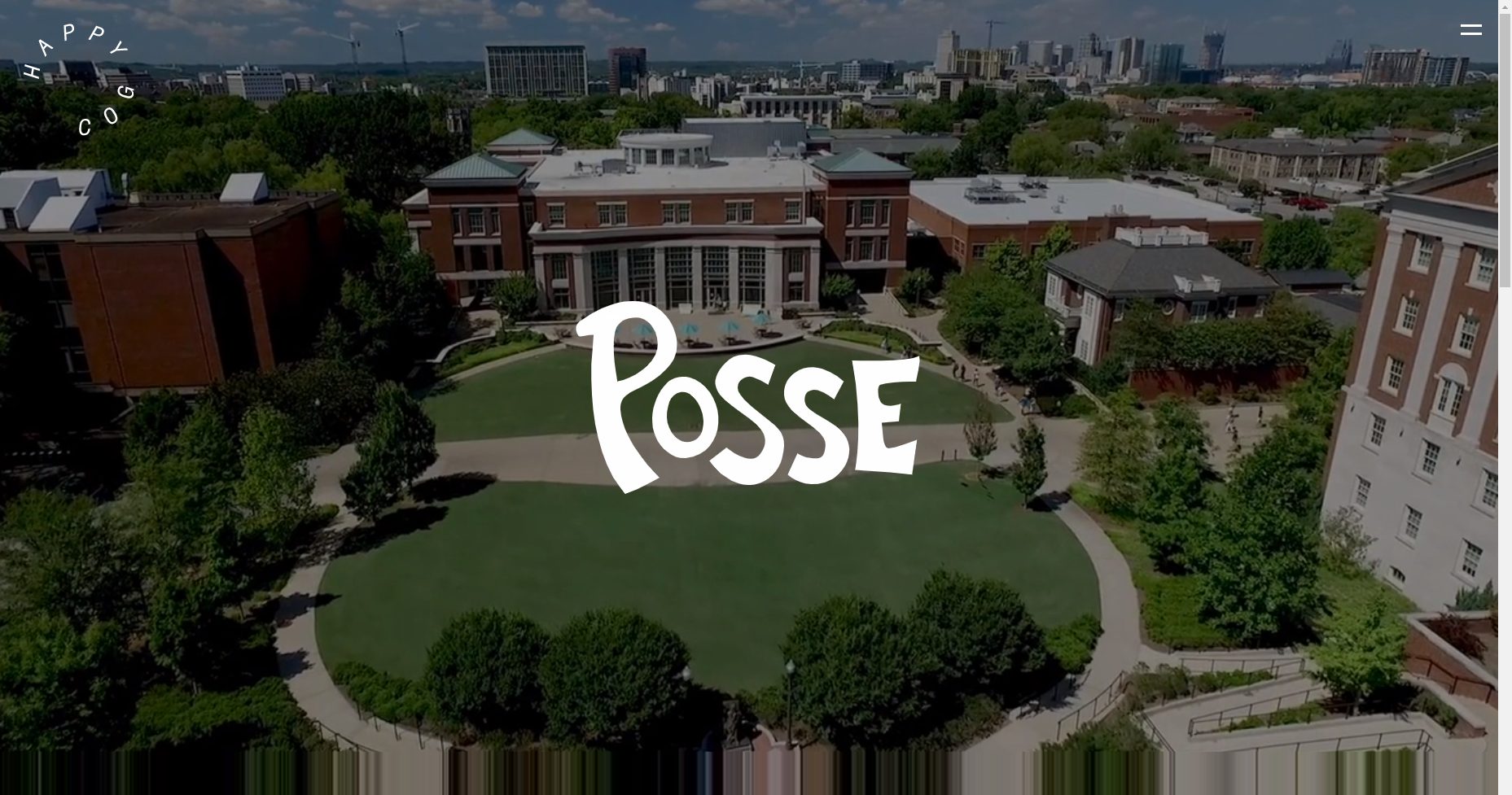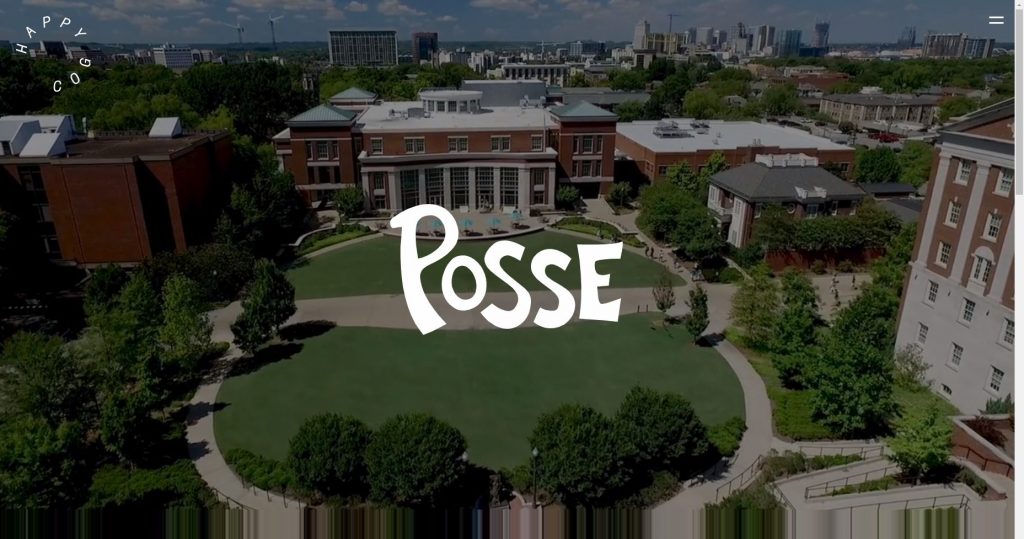 Happy Cog is a New York-based firm founded by Jeffrey Zeldman and has been designing digital experiences as long as the internet has existed. As a full-service digital agency, Happy Cog designs and builds websites, apps, and digital experiences for clients across industries. It offers services including strategy, experience and design, development, data, analytics, optimization, and marketing and promotion. Happy Cog is one of our top graphic design agencies because of its ability to help clients craft the right message and target the right audience, inspiring action.
---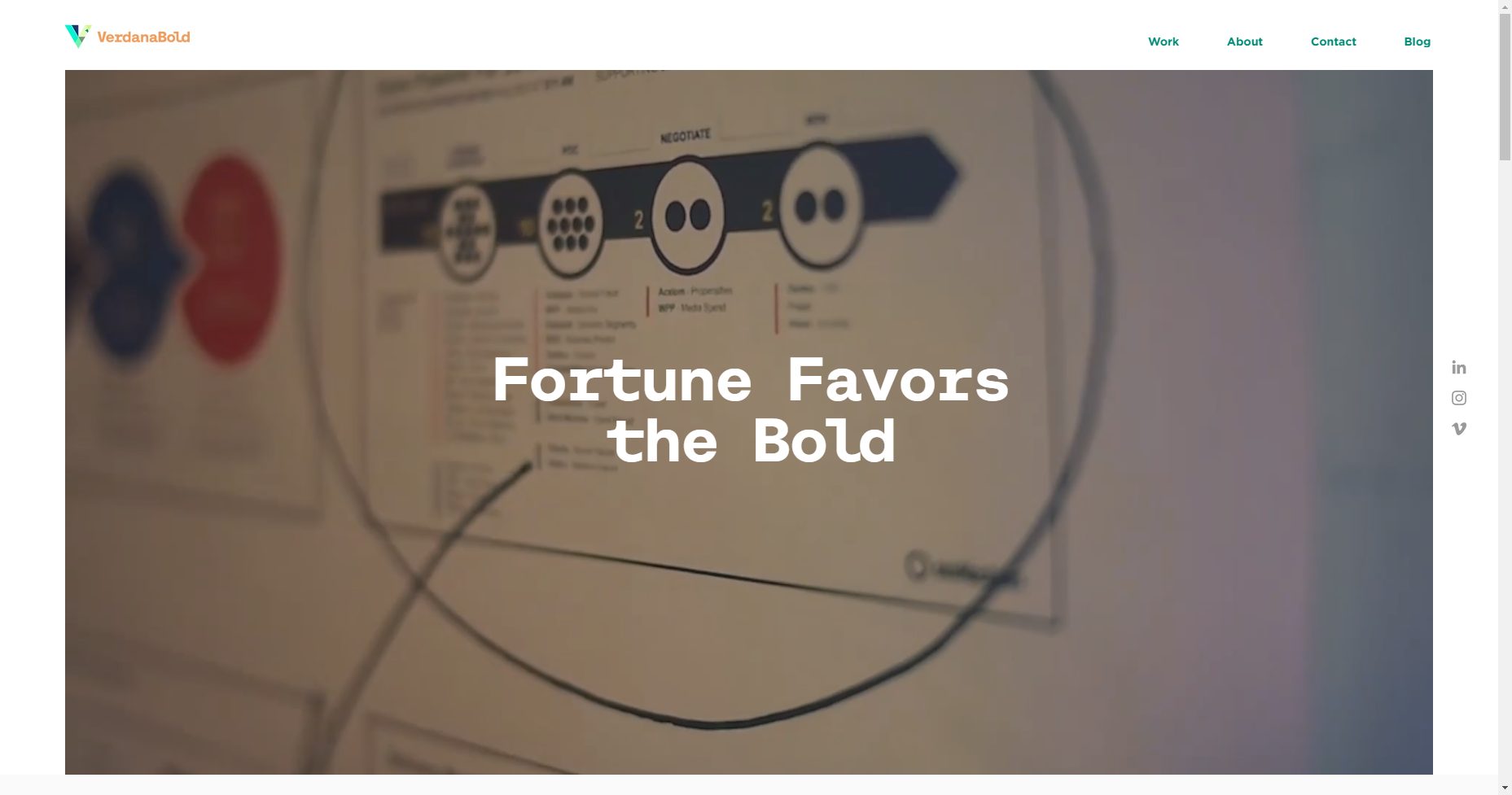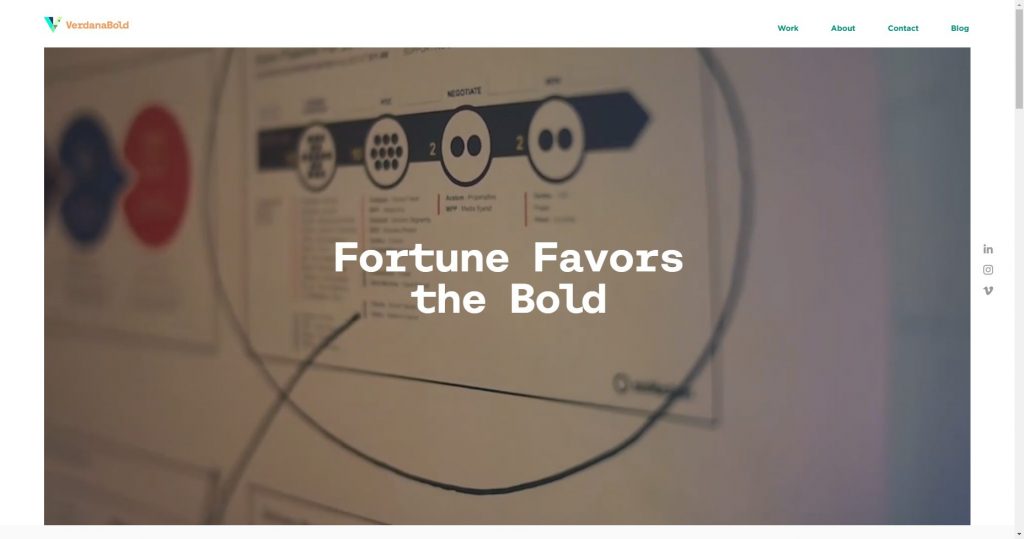 VerdanaBold is a design and storytelling agency located in Chicago. It was founded in 2016 and has a small team of just four people. VerdanaBold works closely with its clients to create graphics, presentations, and infographics based on research, data, and messaging. VerdanaBold offers services including visual storytelling, information design, language and design systems, and templates and training.
---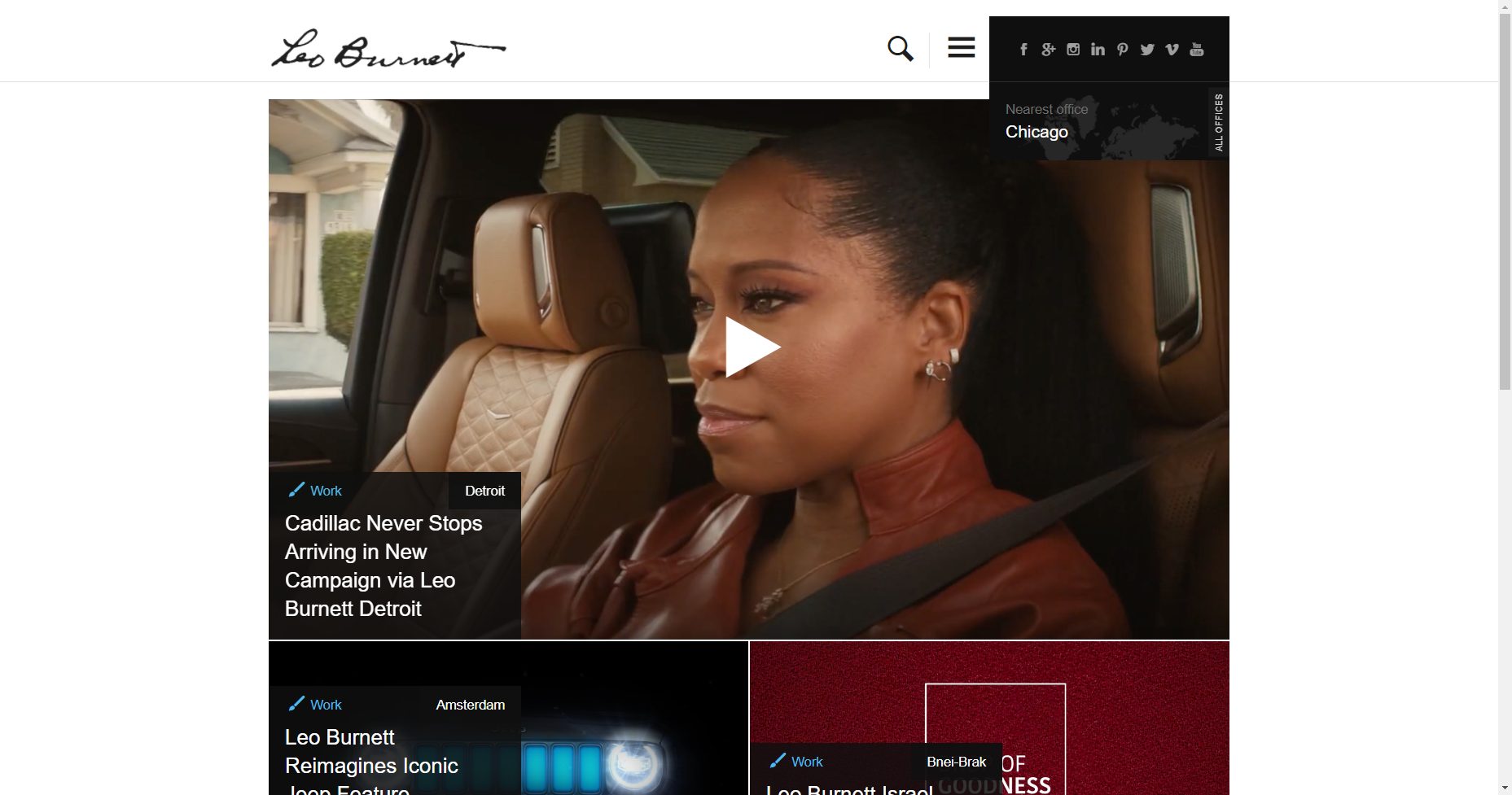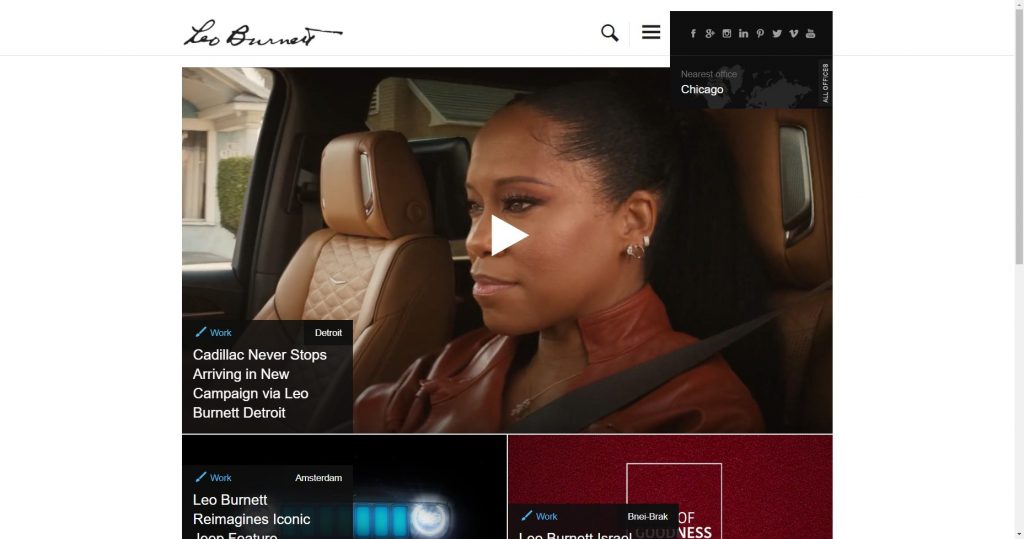 Leo Burnett is a Chicago-based graphic design agency that was founded by Leo Burnett in 1935. The company now has 85 offices in more than 69 countries around the world, employing more than 9,000 people. Leo Burnett offers services including omnichannel advertising, data and analytics, design, digital and interactive, direct and CRM, eCommerce, experiential, multicultural, production, research, shopper marketing, strategic planning, and social.
---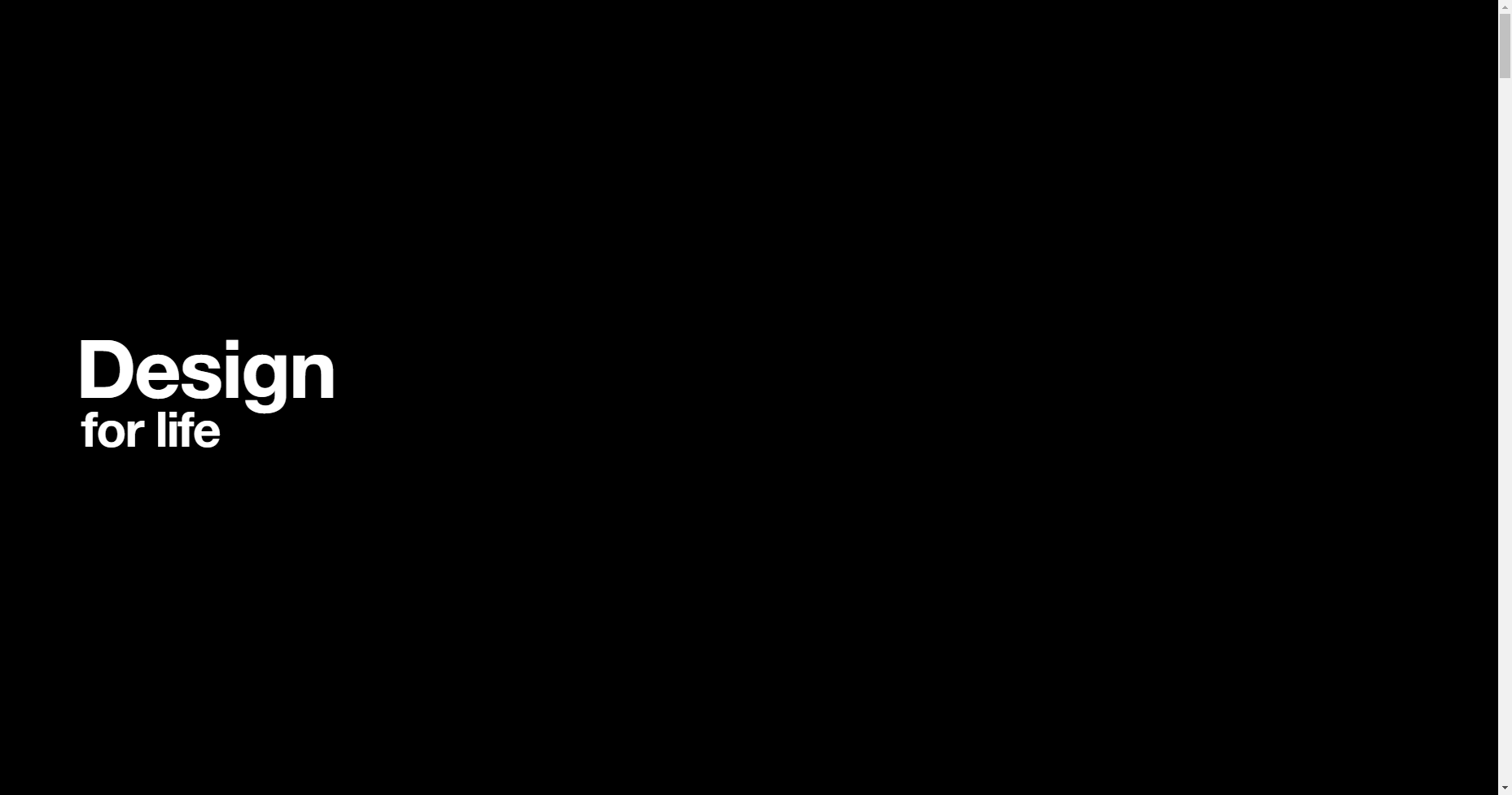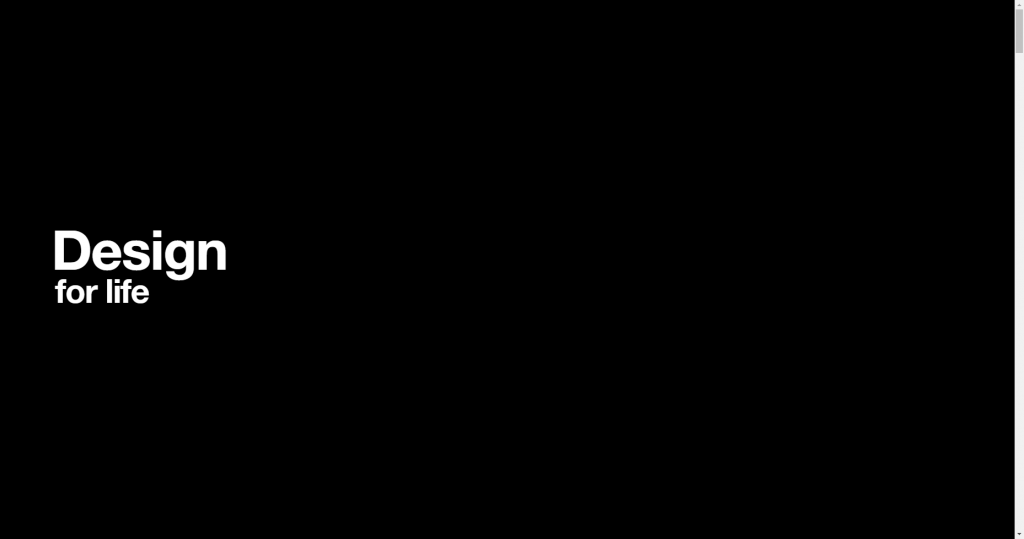 Pearlfisher is an independent graphic design agency in London, New York, San Francisco, and Copenhagen with a focus on creating "simpler, lighter, more desirable ideas for the future." Pearlfisher has more than two decades of experience and includes staff with unique focuses:
Futurists inform and inspire thinking by looking at how the world is changing.

Strategists focus the agency's creativity, defining how brands can connect with changing needs and desires.

Designers bring ideas to life through experiences.

Realisers advance solutions and develop design outcomes.
---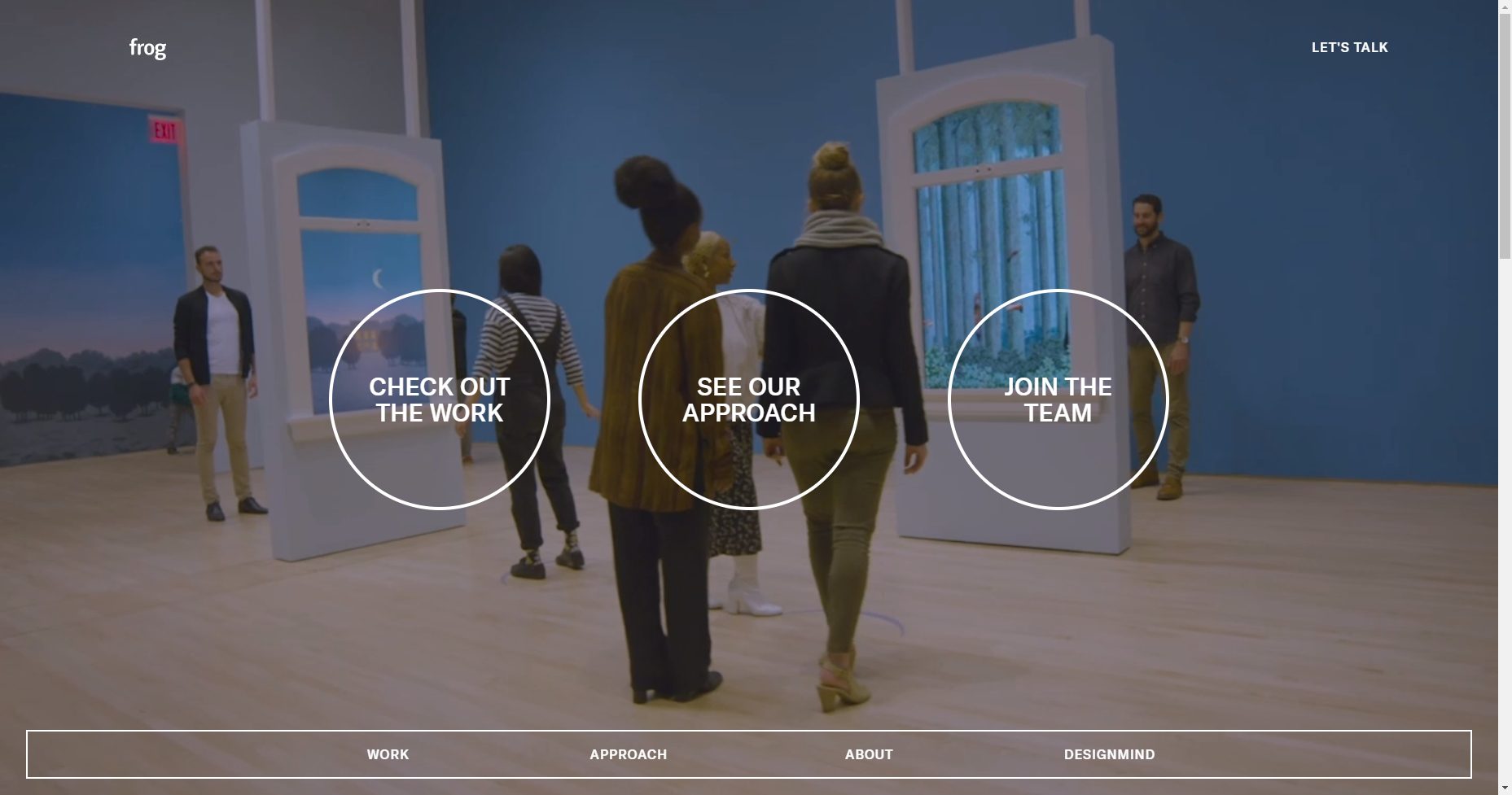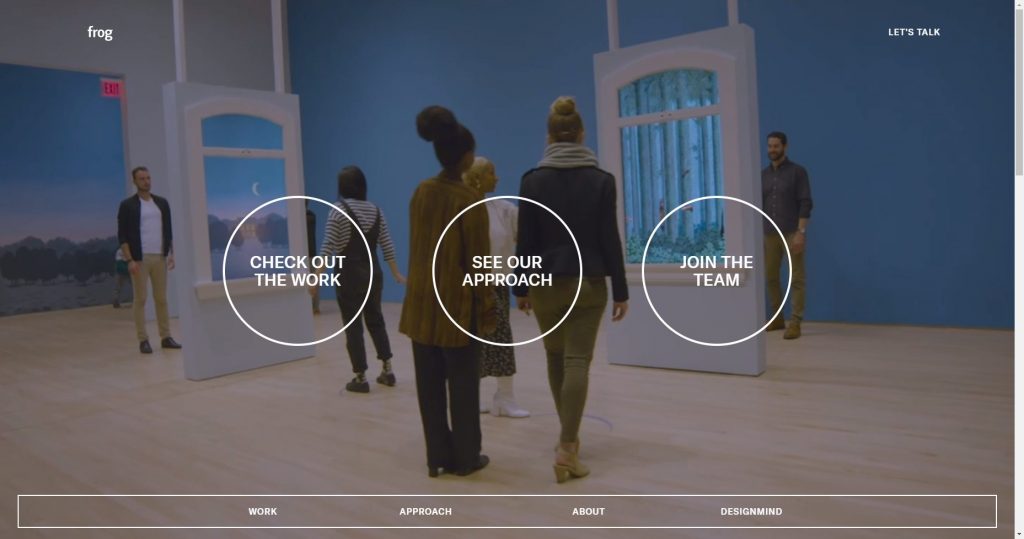 Frog Design is a global design agency that was founded in 1969 by Hartmut Esslinger. It has been working for the past 50 years to help organizations build bold brands. Frog Design offers several services including growth strategy, CX strategy and design, product design and delivery, organizational design, and venture design using a holistic approach that combines design, strategy, and engineering.
---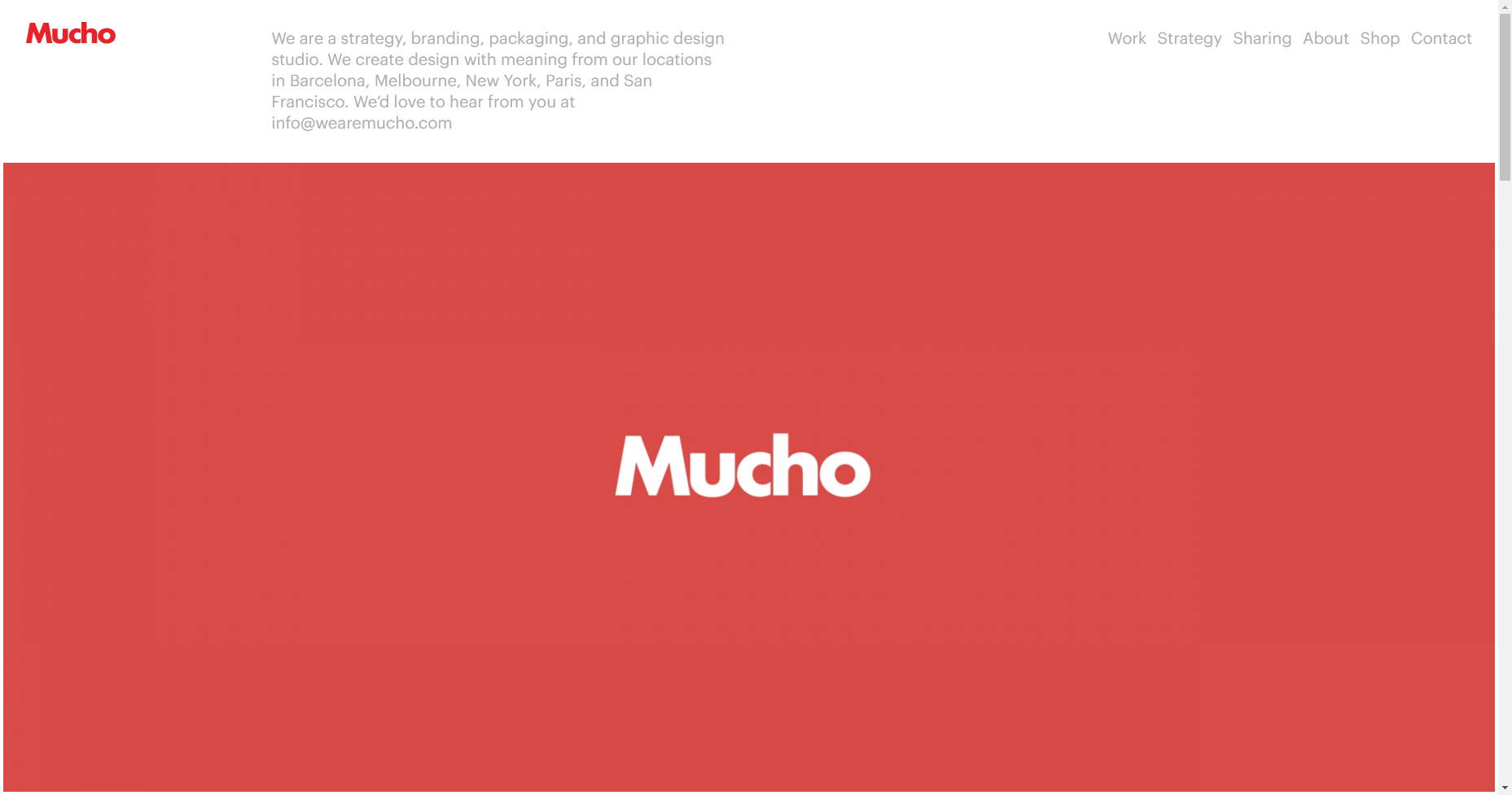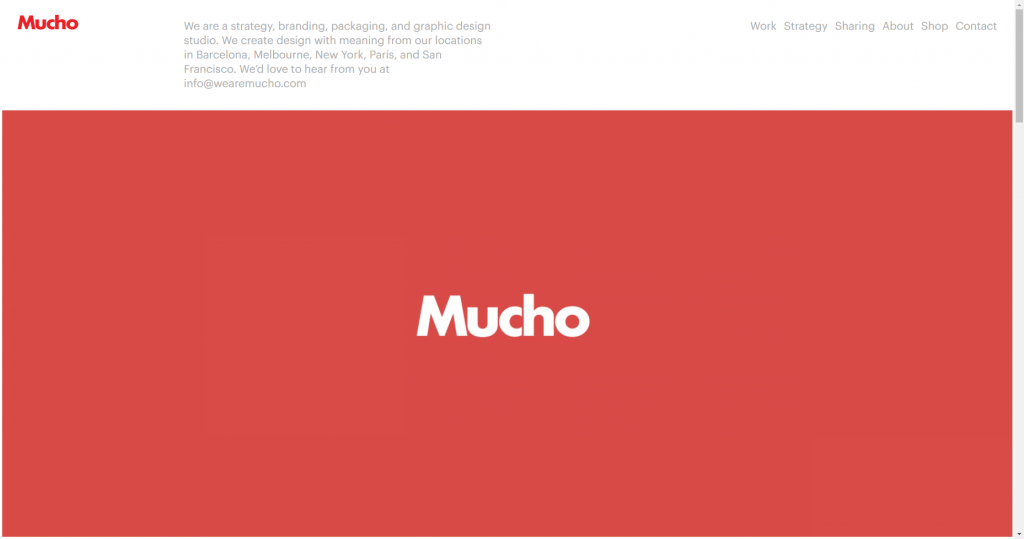 ArtVersion® was founded in 1999 and calls itself a creative agency. Headquartered in Chicago with locations in Portland and San Francisco, ArtVersion® has a team of 14 strategists, designers, and developers that provide web design, UI/UX design, graphic design, and branding. Through its experiential design process, ArtVersion® creates emotion and engagement between the brand and consumer using experiential web design, graphic design, and brand strategies.
There you have it, our picks for the top graphic design agencies in the industry right now. No matter what you're looking for, these agencies have your graphic design needs covered and most can offer you a complete marketing experience to get great results. If you're interested in building a cohesive, branded experience for your customers, the graphic design agencies on this list can make it happen.