Omnichannel marketing involves using an interconnected range of channels for a marketing campaign. The marketing is centered on the individual consumer and is integrated and seamless across that person's devices and other channels.
The core difference between omnichannel marketing and multichannel marketing is the degree of interconnectedness and integration. Many brands have split their marketing budget across multiple channels before. But in most cases, each channel's campaign remained separate. They would book a series of ads on Facebook, for instance, and then book a set on LinkedIn, and possibly also run a campaign simultaneously in print media. Many of these ads would duplicate each other and ignore how many times a particular consumer was served the same ad wherever they went. Omnichannel campaigns, however, focus more on that consumer's individual experience, tailoring the ads served to them dependent on their personal circumstances and ads already viewed elsewhere.
Much of omnichannel marketing is ensuring that you give a consistent experience across all your brand's touchpoints. This can be as simple as ensuring that you always use the same fonts, logos, and color palettes. Think how important Cadbury's purple (Pantone 2685C) is to its marketing. They use the same shade everywhere, from their product wrappers to the ads they display wrapping buses.
Much omnichannel marketing revolves around the overall shopping experience. For example, it makes it as easy to shop online as it is in-store. Sometimes you can create digital wish lists, which you can then use in person. You can now try items in-store and access a video of you using them when you later have time to think about making a purchase. In some cases, you can superimpose images of how a product would look in your home before you buy the actual item.
Here are examples of firms that have discovered the advantages of running omnichannel campaigns.
---
11 Omnichannel Marketing Examples that Fully Integrate the Marketing Experience:
---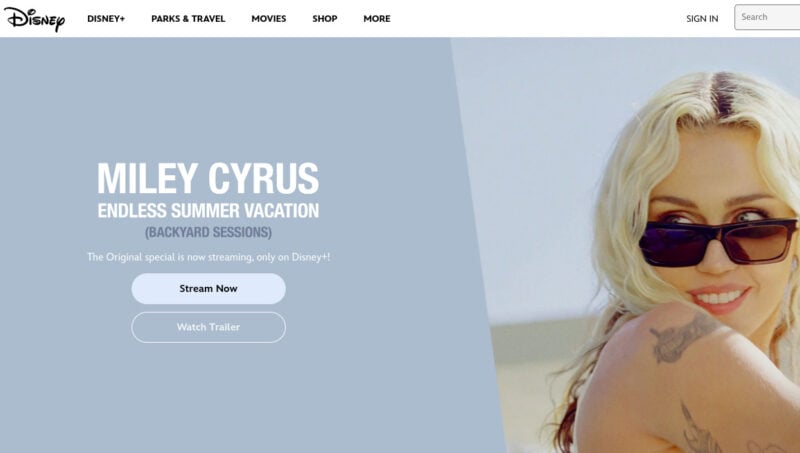 Disney has long learned the lesson of giving their fans a consistent branding experience. Their website is fully responsive and works well on mobile. Their streaming platform, Disney +, works on multiple devices (TV, computers, mobiles, tablets, game consoles) with a similar look and feel across all of them.
Their theme parks incorporate the same branding used everywhere else. You can also use your mobile app while in the parks to locate the attractions that most interest you and see their current wait times.
Disney's MagicBands go further, however. You can use them to check-in at FastPass+ entrances, enter parks, unlock your hotel room door, and more. They are secure all-in-one devices that allow you to effortlessly access the plans and vacation choices you've made with the My Disney Experience booking app. A MagicBand can even unlock special surprises, personalized just for you, throughout the Walt Disney World Resort.
---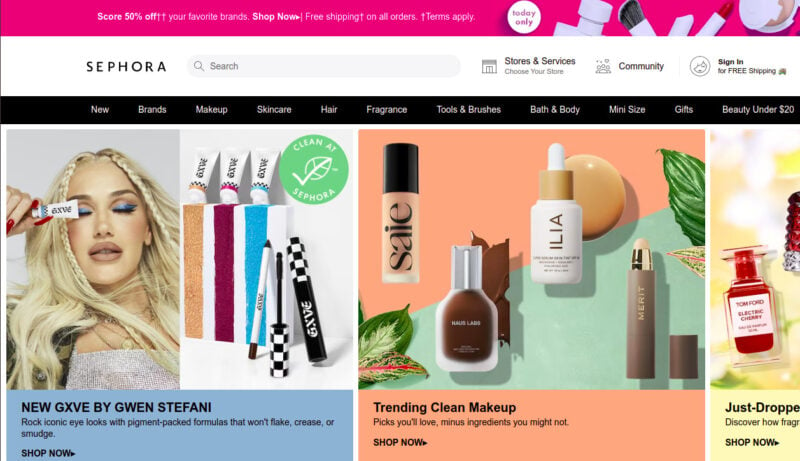 Sephora connects shoppers' online purchases with their in-store visits. Customers can use a tablet to access their "Beauty Bag" account while shopping. They can look up product details and virtually try on beauty items using digital software. Shoppers can add the products they like to a wish list, which they can purchase from within the app.
---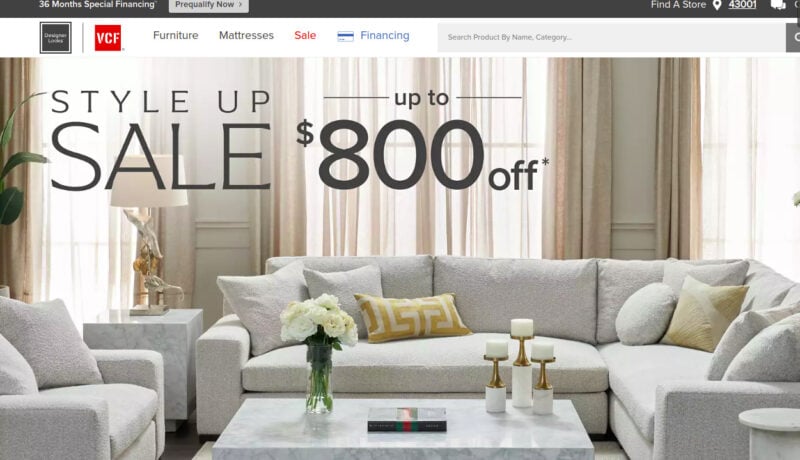 Value City Furniture has implemented an "easy pass" to help shoppers online and in-store. This keeps their data in one place. If they receive a quote in-store, it shows up in their account if they later choose to purchase online. The product data shown includes all the necessary information the customer needs to make a decision, including the item's dimensions, details, and product photos.
Customers can also make digital wish lists as they browse the Value City Furniture website. They can then bring these up when in-store to speed up an in-store purchase.
Value City Furniture also uses email to nudge consumers closer to making the purchasing decision. For instance, they email potential customers in-store to remind them of the "easy pass" system. They also email consumers who abandon a cart online.
---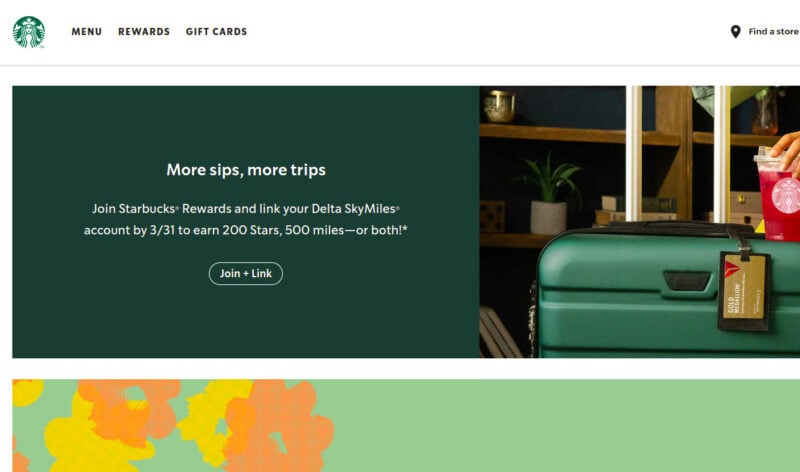 The Starbucks Rewards app is a clever use of omnichannel marketing. You can use the mobile app to order ahead and pay at participating locations or to track the Stars and Rewards you've earned and whether you've paid with cash, credit card, or Starbucks Card. You can also use it to find stores, redeem offers, and much more. You can check and reload your rewards card via phone, website, in-store, or on the app. You can even top up the balance on your app while you stand in the queue at a Starbucks store, and your transfer will show in real-time.
---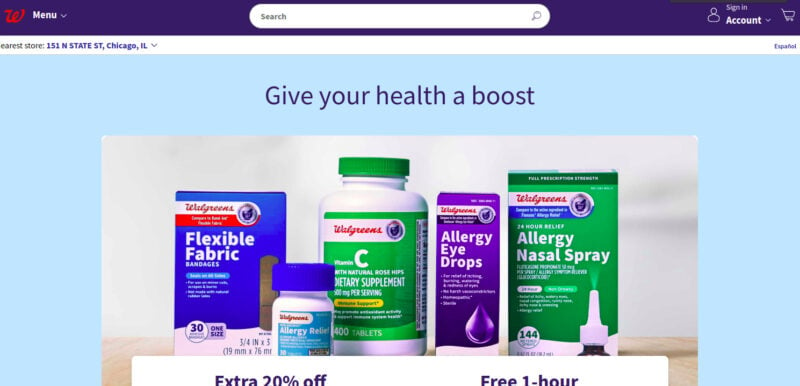 Walgreens uses its mobile app as one of its main tools for brand communications. They can check and refill prescriptions in-app without having to call the pharmacy. They can also set up reminders in the app for prescription renewals.
By making intelligent use of the Walgreens app, the pharmacy has greatly reduced the waiting times for in-store pick-ups.
Consumers can earn loyalty reward points in multiple ways, including making in-store or online purchases, connecting fitness apps to the Walgreens app and tracking activity, filling out health information surveys, getting in-store vaccinations, and more. Once the customer has earned enough points, they can redeem them in-store or online.
---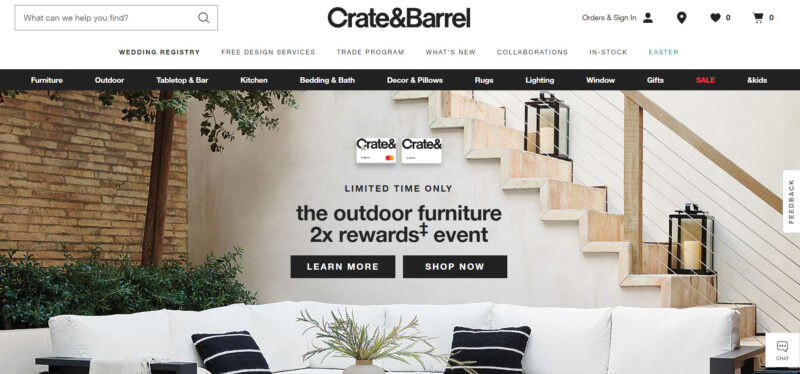 Crate & Barrel has created a program that uses tablets throughout the store that act as "mobile" tote bags. Customers can scan product barcodes and learn more about products that interest them. They can search for items and create wish lists.
The app uses CloudTags that integrate with Crate and Barrel's inventory feed and search functionality to deliver information in real-time. Customers can use the tablets to send themselves their shopping lists. The stores also have Mobile Tote checkout lines where sales associates gather items for them.
Crate and Barrel retarget consumers with banner ads for the products they've expressed interest in and included in their wish lists. The store alters its marketing messages to match where each potential customer is in their purchasing journey.
---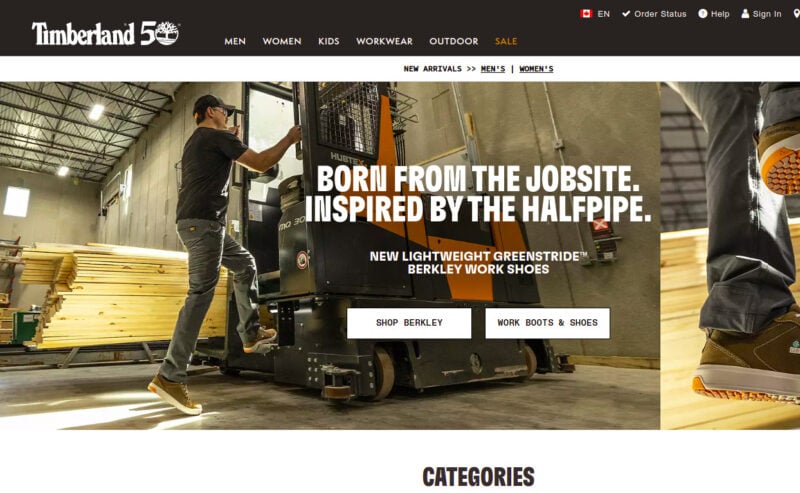 Timberland uses near-field communication technology (NFT) in-store, the tap-and-go technology best known for Apple and Android Pay. Shoppers in some Timberland stores use an NFT-enabled tablet to digitally and socially engage with products in-store. Each product has a tag, which a customer can tap with the tablet. The tablet then shows them relevant product information and recommendations.
Customers can also tap pictures of products on the shop walls to find out further information. These include online-only inventory that would otherwise be unavailable for in-store customers. Timberland calls these "tap walls". Consumers can even create a wish list of items they like and send it to themself by email.
The more a customer uses one of these tablets, the better the in-built personalization software understands their likes and tastes, and it makes more suitable product suggestions.
---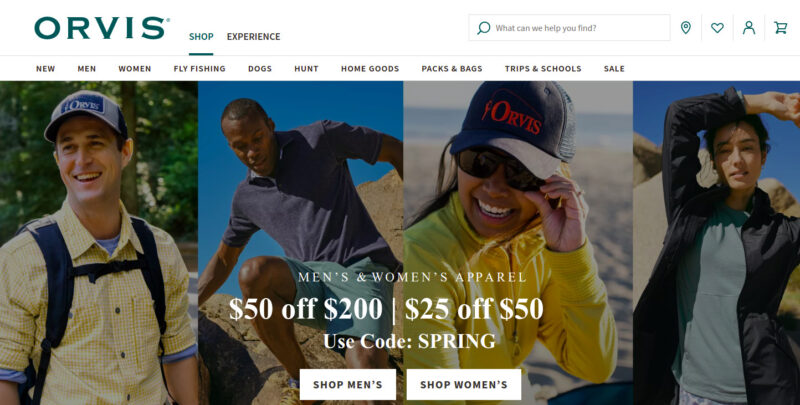 Orvis has been engaging in omnichannel marketing for some time, winning the award for Omni Channel Retailing at the 2017 IRT Retailer Innovation Awards. This is despite the sporting goods retailer predominantly having more affluent customers aged 50 and older – the store has discovered that their clients have adapted well to the digital age.
Orvis has gone full-on mobile in its stores. Sales assistants can order out-of-stock products online and process payments via a credit card reader-equipped iPad Mini. They can also use the iPad to show customers similar products that they might be interested in. They can also use the tablets to locate a particular size, color, or style in any item, either online or at another store, and arrange to have the item shipped directly to the customer's home. The CRM tools on the tablet record customer information, enabling employees to recognize loyal customers as they walk into a store.
Orvis considers their approach a seamless integration between a mobile "endless aisle" solution and POS that eliminates the catalog order desk in the store.
---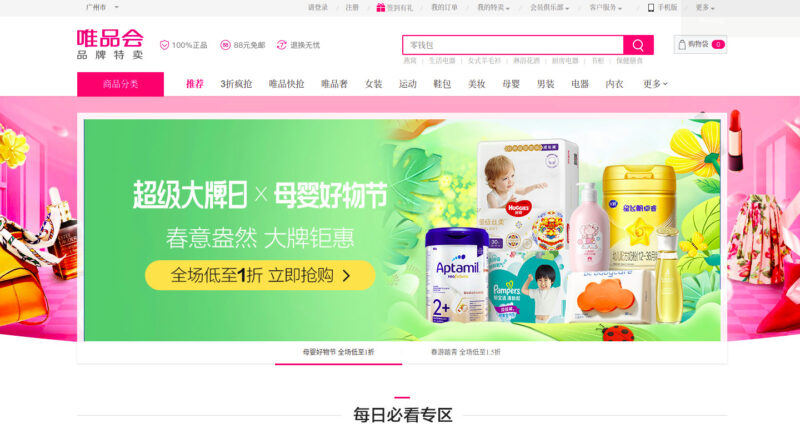 VIP.com is a Chinese B2B website that charges retailers to sell goods on its platform. When retailers post new products on the site, VIP.com's geolocation tools send push notifications to customers located in the retailer's area. These encourage relevant potential buyers to visit the store directly or have VIP.com deliver an order to them.
---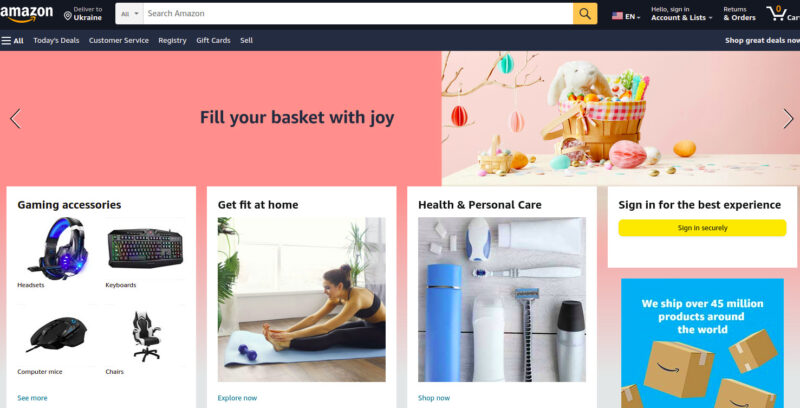 Amazon has worked hard to create the same customer experience, no matter how you choose to access its stores. You will find the same branding and processes no matter how you shop from Amazon, whether it be on their website, in their mobile app, using Alexa, on a smartwatch, or even in-store in some places. As much as possible, this approach applies across the various global Amazon stores.
If you purchase an eBook from an Amazon store, you can nominate the Kindle (or device using a Kindle app) to which Amazon will upload it. You can arrange delivery of physical items, no matter how you make your purchase, or even arrange to pick up items in-store where relevant.
---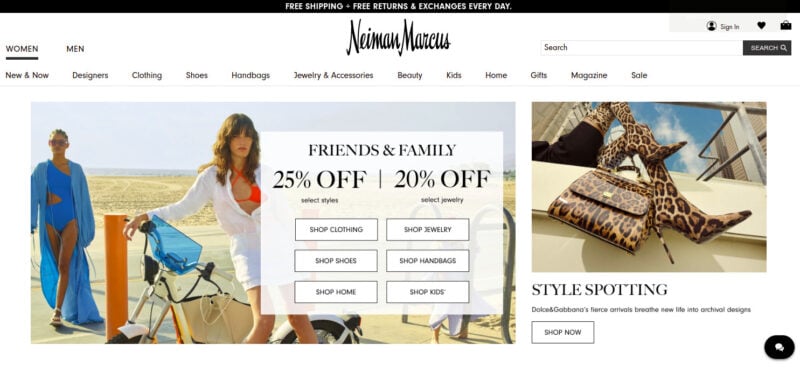 Neiman Marcus has a strong belief in personalization. They work to provide a "white glove" experience through each touchpoint. To do this, they ensure that their digital channels operate more smartly the more they know about each consumer.
For instance, they notice the sizes or styles of products that a customer usually searches for. Over time, the software recommends suitable products that match the main criteria set by customers in their past searches. For instance, if you're looking for a dress shirt on the Neiman Marcus website, you can filter your search by designer, size, color, and price. The software will remember your settings and suggest other items that match your filtering in the future.
It also uses geolocation to ensure that its promotions target the right people. If a customer has expressed interest in a product in the past, Neiman Marcus will likely promote the newly arrived item to them when it comes in-store in a location near their home.
It also offers an in-store "Memory Mirror" that allows consumers to record 360-degree videos of themselves trying on clothing in the store. They can then look at the videos later from their mobile app and purchase the items online.
They also have a "Snap. Find. Shop." app, which lets you upload a photo of shoes or handbags you like. The picture is then run against the Neiman Marcus database using smart image recognition to see if they have something similar in stock.
---