Ninety-one percent of consumers are more likely to buy from companies that provide relevant products, offers, and recommendations. The personalized experience is one of the top priorities of today's buyers be it consumers or businesses. Your ideal customers love to receive information, offers, and experience that is based on their likes. This eventually improves business profitability. According to Google, 90% of marketers report personalization as a significant contributor to their business success and profitability.
Providing a personalized experience to your customers has become a whole lot easier in recent times. Customer experience and personalization tools, software, and apps have changed the way businesses interact and engage with their customers. There are tons of web personalization tools that have simplified customization for businesses and marketers. There was a time when marketers had to manually segment and tag customers, things have changed now.
There are many web personalization tools available in the market that it gets challenging for businesses and marketers to grab the right ones. If you are skeptical as to what personalization tools you should have in your marketing stack, the following list of the best web personalization tools will simplify the screening process for you.
---
21 Web Personalization Tools for Your Business:
---
1. Hyperise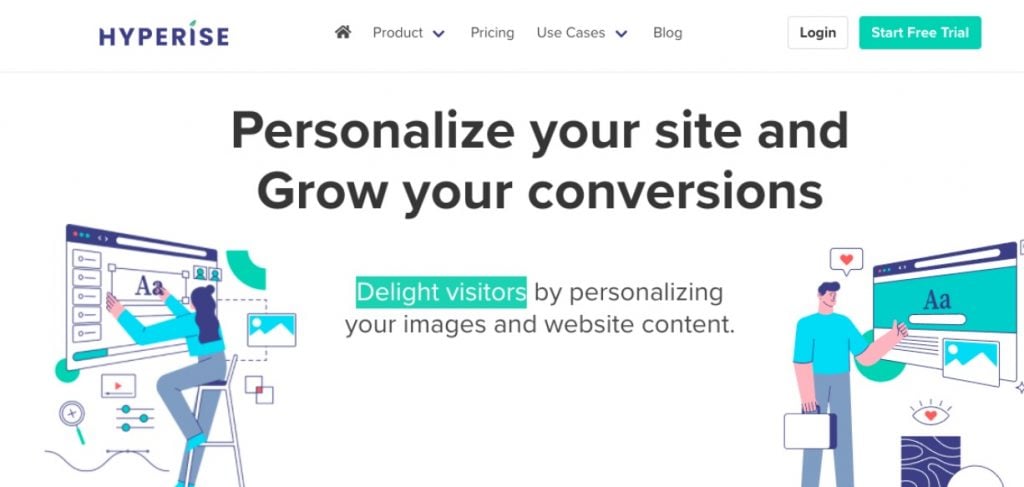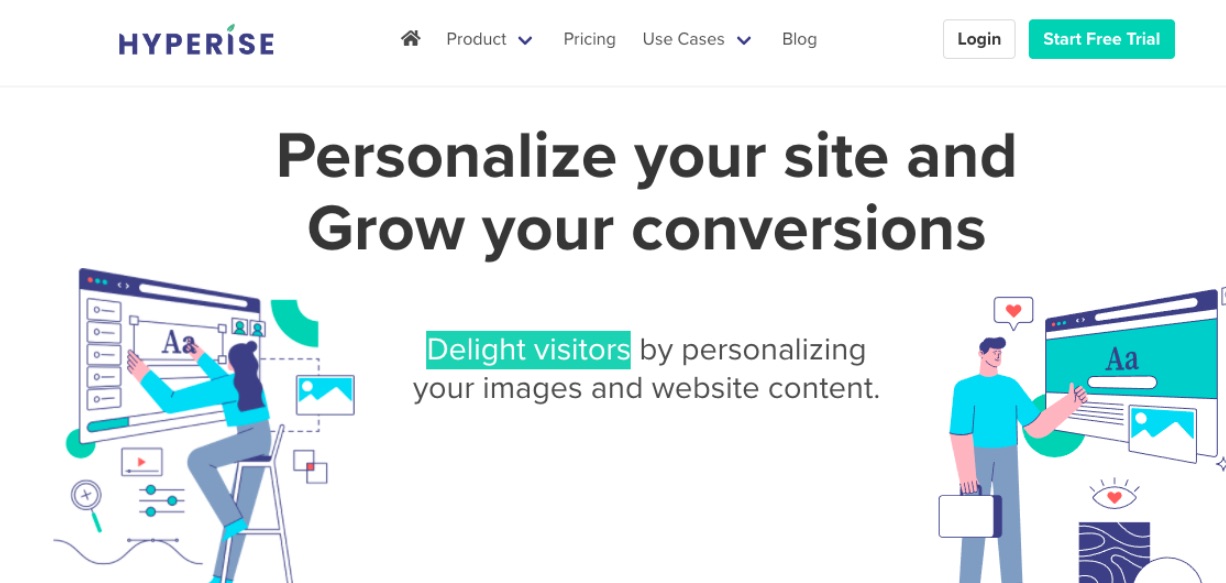 Hyperise is a hyper-personalization toolkit for B2B Markers. Significantly grow your conversions through hyper-personalization, implementing with your existing marketing stack and without coding.
The platform provides a full toolkit that enables personalization throughout the sales funnel, regardless of channel, or existing tools used. From demand generation and conversion through to re-engagement.
Add dynamic personalization layers to images, that can be used on your website, emails, chatbots, ads, videos, social outreach and other channels. Enrich prospect and business data from emails, domains, visitor IPs, your CRM and 100s of other sources.
Use Cases:
∙ Websites - Personalize your website's text, images and CTAs.
∙ Email - Add Personalized images into your emails.
∙ Video - Embed Personalized images into videos.
∙ Chatbots - Have your bots respond with Personalized images.
∙ Social Outreach - Add Personalized images to your LinkedIn outreach.
∙ Ads - 1-2-1 Personalized remarketing Ads.
∙ Direct Mail - Personalized postcards linked to Personalized websites.
Integrate with all your existing marketing tools, 100's of different marketing tools, any website and 1000's more options with our Zapier integration.
---
2. Google Optimize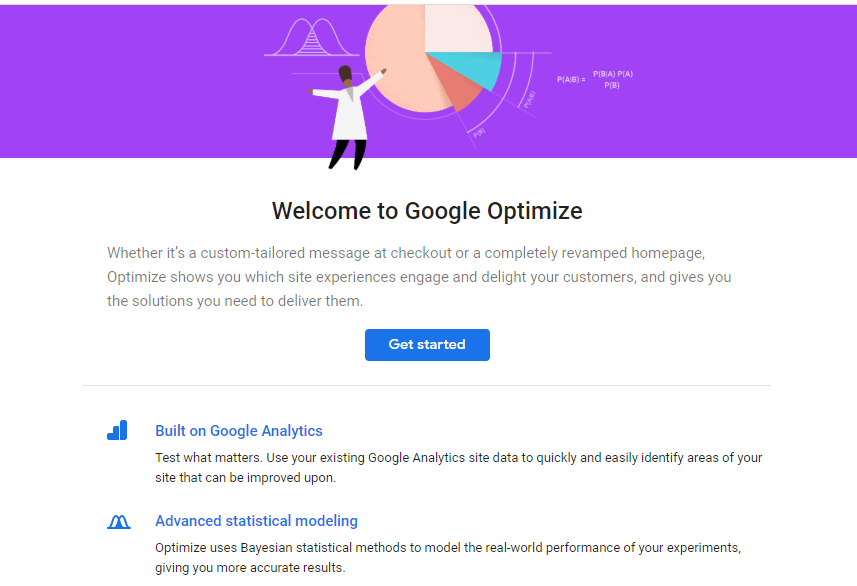 Google Optimize is the leading personalization tool for businesses that is built atop Google Analytics. It is a website personalization tool that lets you run A/B tests to identify what works on your website, blog, or ecommerce store. You can run several statistical tests and experiments with its free version. You can switch to Optimize 360 which is an upgraded version suitable for large businesses and enterprises that need sophisticated testing tools.
The key features include:
A/B and multivariate testing

Experimentation

Audience insights and analytics

URL targeting

Behavioral targeting

Geo-targeting
---
3. Personyze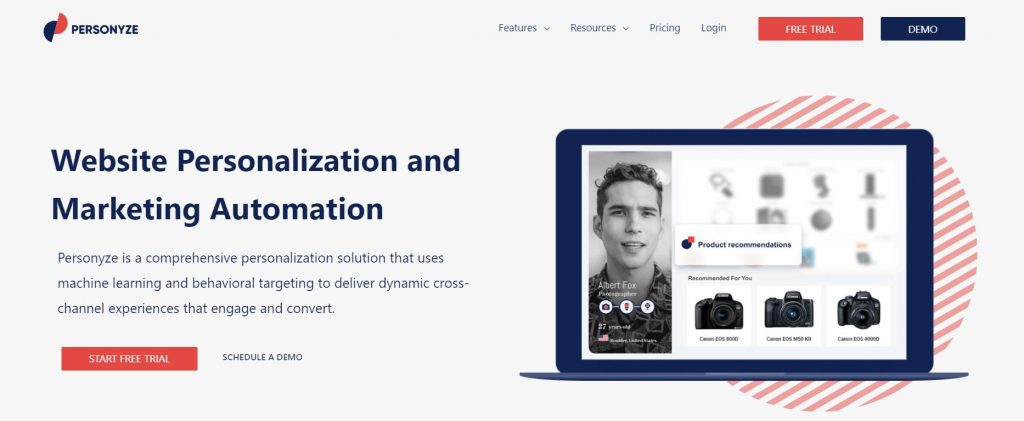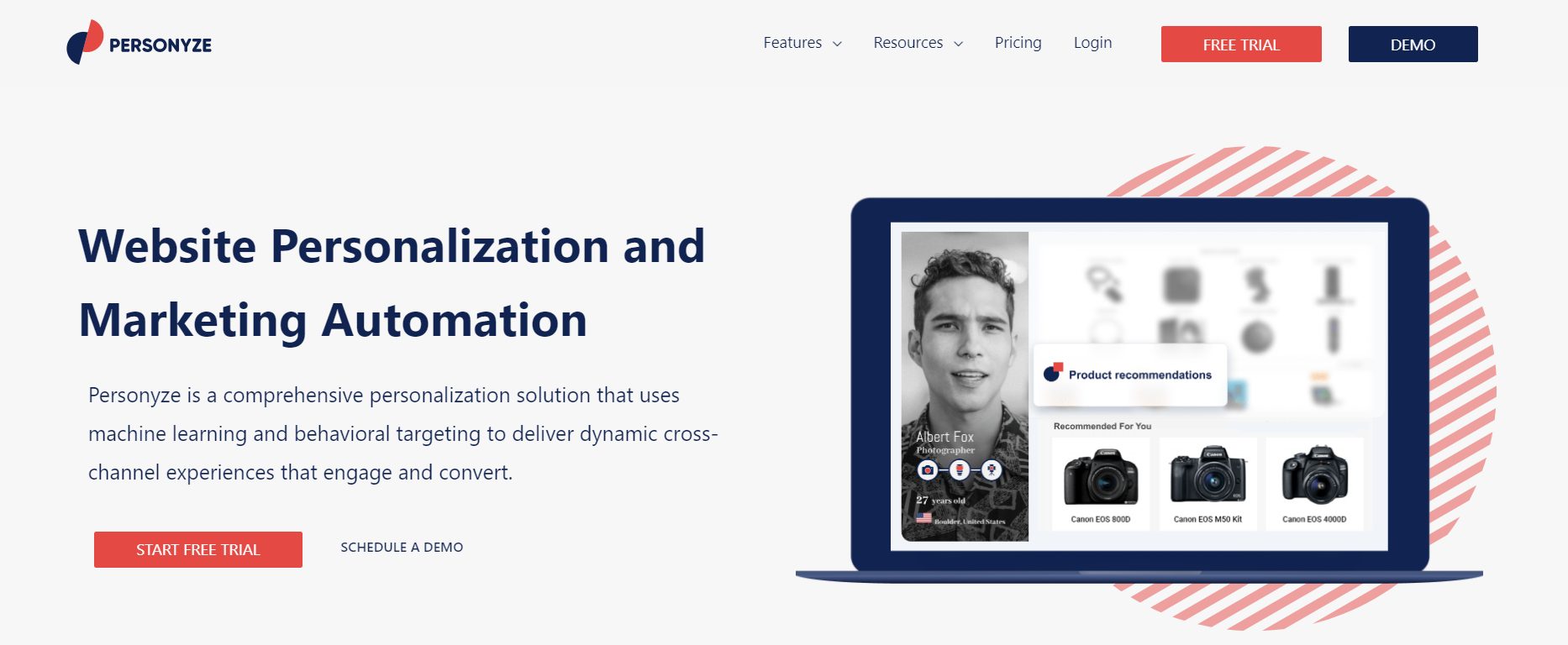 Personyze is an omnichannel website personalization tool that lets you offer an end-to-end personalized experience to website visitors. The best thing about Personyze is its omnichannel personalization that supports website, email, and app. It offers three major website personalization services:
Onsite and email targeting (pop ups, banners, behavioral targeting, and targeted emails)

Omnichannel personalization (website personalization, A/B testing, and email personalization)

Recommendation engine (remarketing emails and dynamic landing pages)
You can use Personyze for free if you have less than 5K monthly pageviews. The paid plans start from $149 per month.
---
4. Optimizely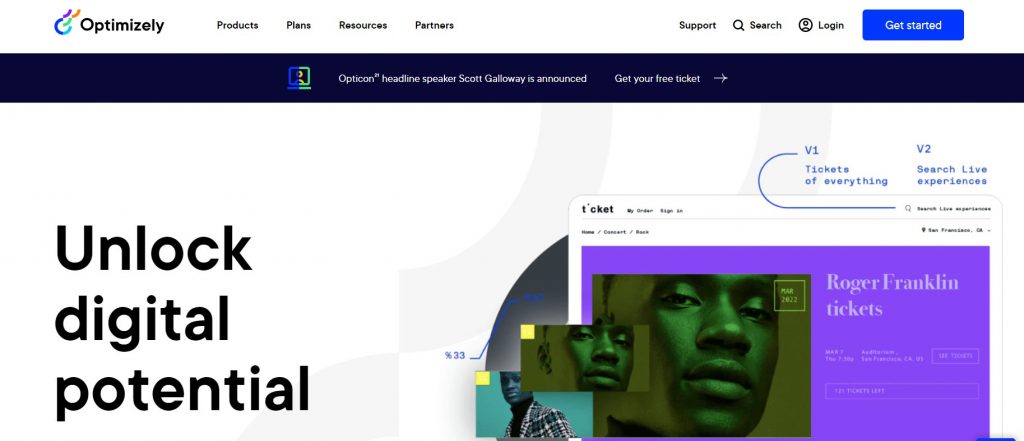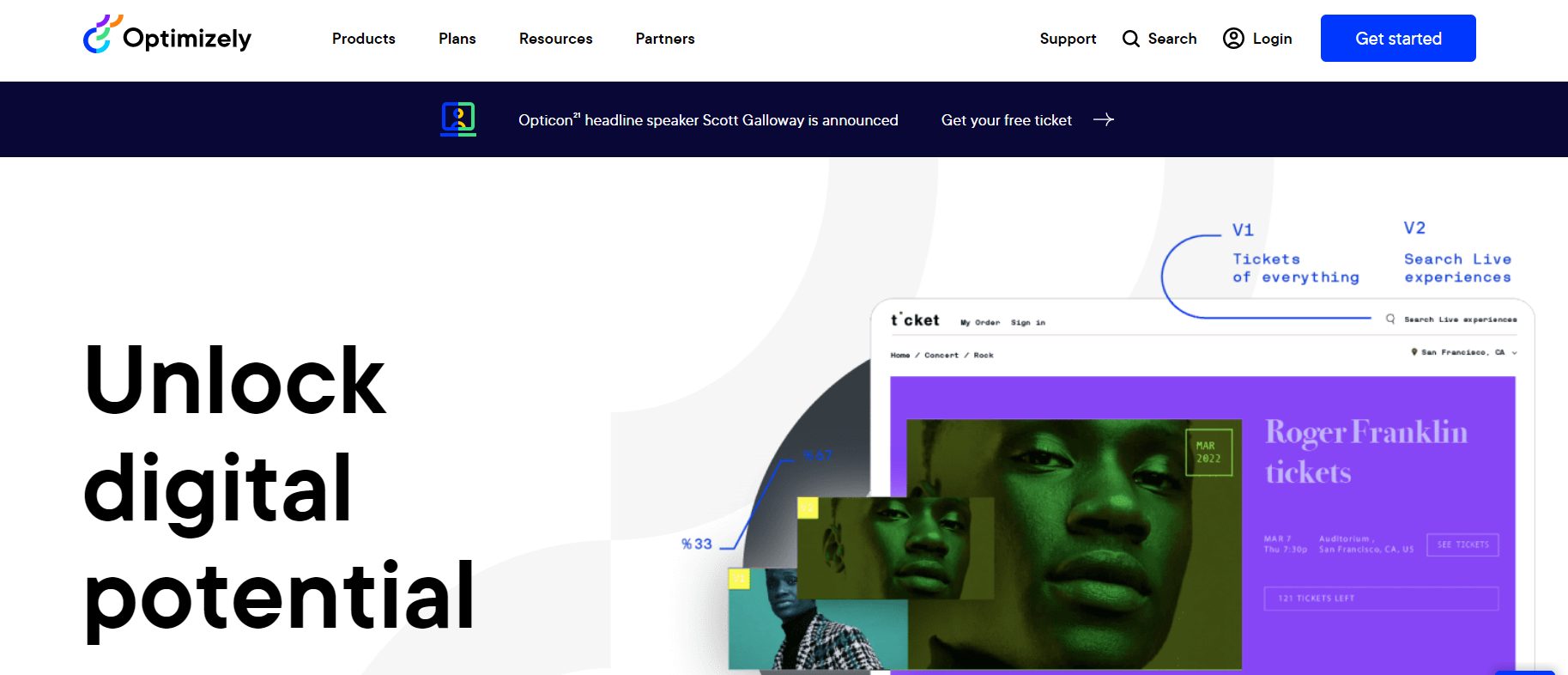 Optimizely is a leading experimentation and testing platform that has a wide range of solutions and tools for marketers. Its personalization platform offers you with the following services:
Behavioral targeting

Recommendations

Demographics and location-based targeting

Audience insights
The statistics and performance platforms let you improve personalization and customization on your website, email, apps, IoT, and other channels. With powerful A/B testing, you can find what your audience loves interacting with and there isn't any better approach to personalization than testing and tweaking. Optimizely is an expensive tool that's suitable for enterprises. The starting price is $50K per year.
---
5. VWO


VWO is an experience optimization suite with multiple platforms and services that businesses can use for personalization. You can use it to see what type of content, pages, forms, images, and other elements visitors and customers engage with on your website. The data can be used to take personalization to a whole new level.
The leading VWO tools and features include:
Testing (A/B, split, and multivariate)

Heatmaps

Session recording

Funnel analysis

Form analytics

Cart abandonment management

Observation and hypotheses
The tools and services are geared towards identifying and fixing issues in UX and personalization. The basic testing and insights tools can be accessed with VWO basic plan that starts at $368 per month.
---
6. Segment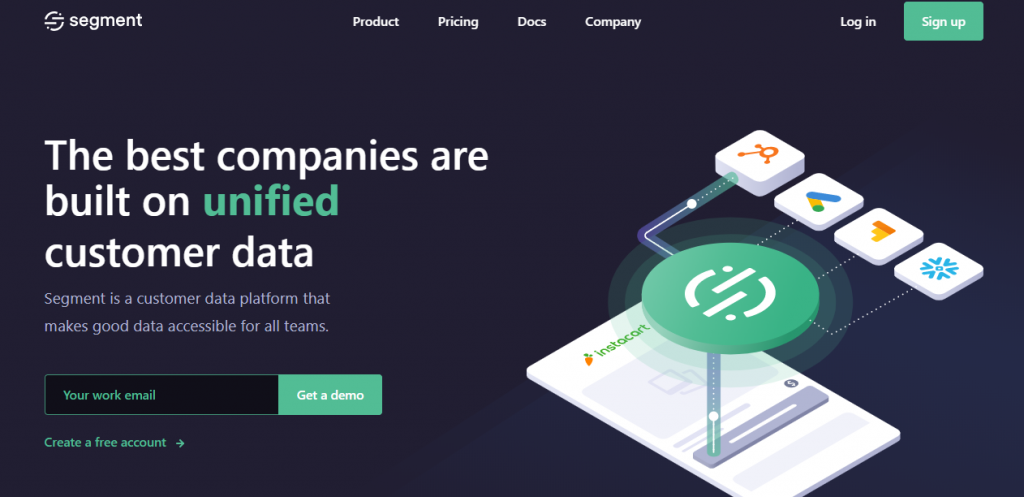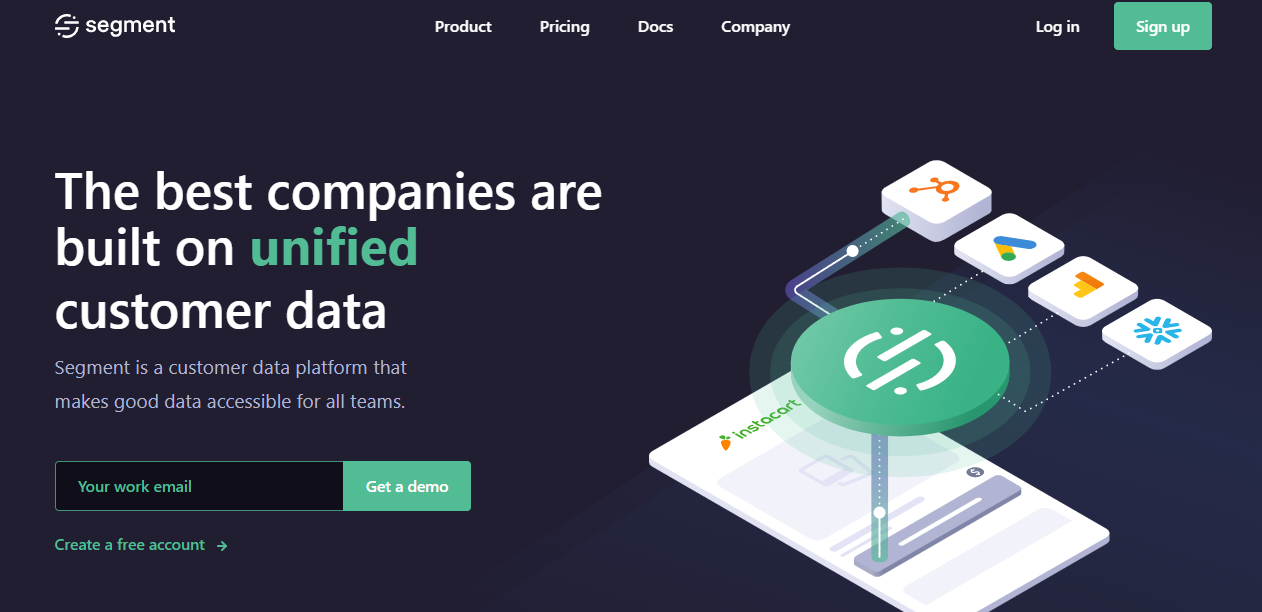 Segment is a customer data platform that helps you collect and control customer data. If you have to offer a personalized experience to your customers, you need to collect customer data, manage it, and make it accessible to your teams and other apps that you use. Therefore, a tool like Segment is critical for your business.
It shows you a single view of the customer that has all the details about your customers. The best part: You can integrate it with other apps and tools that you use. There is a free version you can use to test the waters. The paid plans start at $120 per month.
---
7. Adobe Target


Target by Adobe is a complete personalization suite that you can't do business without. You can use Target to test, optimize, personalize, and automate your business. It supports AI testing and omnichannel personalization. The key features include:
Testing (multivariate, A/B, and AI-powered)

Omnichannel optimization (website, mobile, app, email, etc.)

Automated personalization (behavioral, product recommendations, location-based, content, etc.)
If you own a large business with several teams and a huge customer base, Adobe Target will work best for you.
---
8. Apptus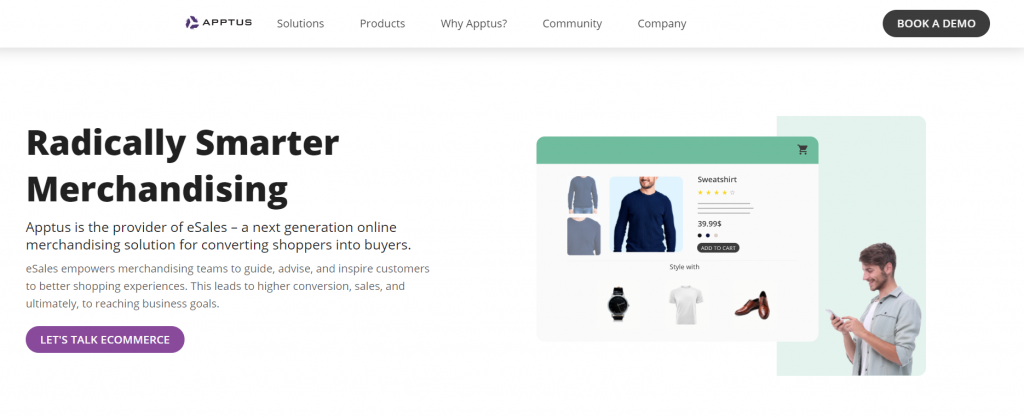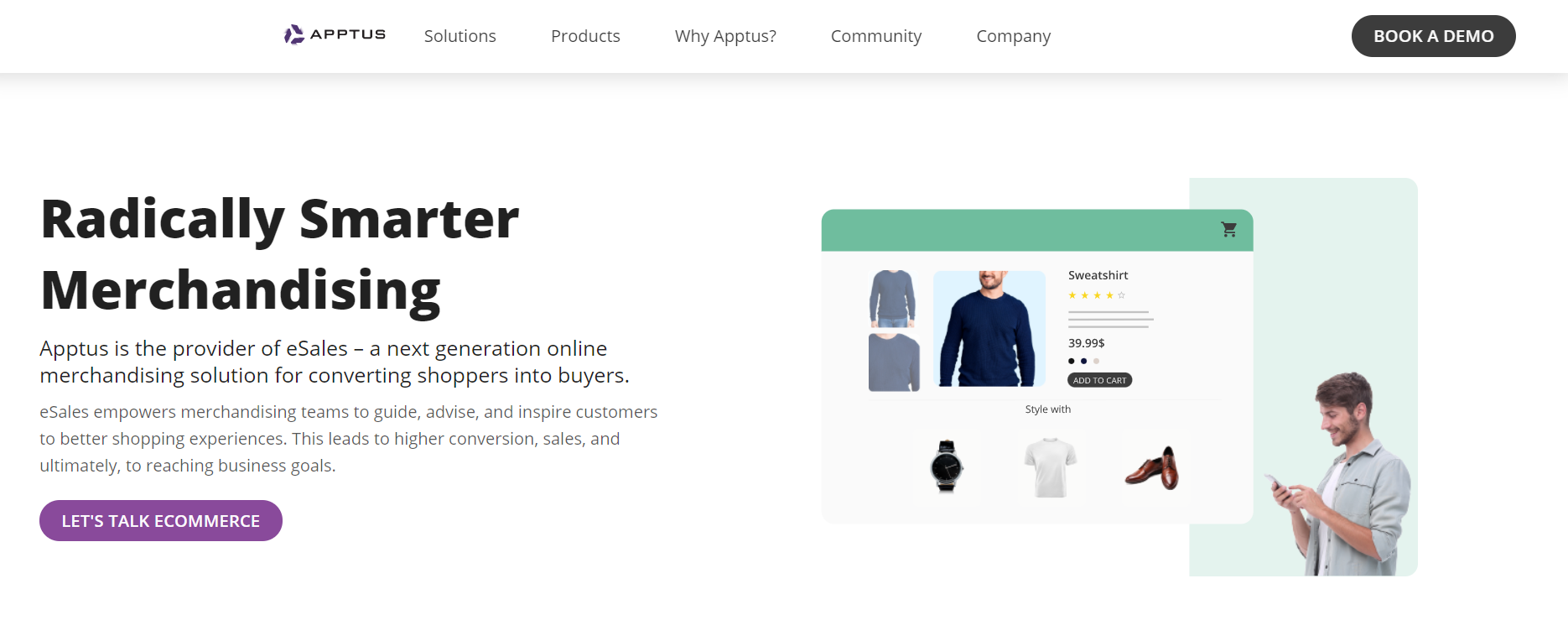 If you own an ecommerce or retail store and want to improve personalization, Apptus is the perfect web personalization tool for your business. It helps you optimize your store with a wide range of solutions. The key features are:
AI-powered site search

Site navigation

Product and email recommendations

Banner ads and promotions
The best thing about Apptus is that it focuses on improving the sales of your store. All the personalization solutions that it offers have one aim – to boost your store's sales.
---
9. Proof


Proof is a handy web personalization tool that helps you personalize your website easily without any coding. It improves personalization by simple tweaks such as CTAs, images, and content blocks. It works with all types of websites and CMSs. The key features include:
A/B testing

Audience segmentation (based on events, traits, and behaviors)

Ready-to-use templates
Proof is a smart tool that is suitable for small businesses and SaaS. The starting price is $599 per month which includes 2 users.
---
10. RightMessage


RightMessage is a segmentation tool that you can use to segment, personalize, and convert website visitors into customers. It surveys your visitors and segments them based on survey response and behavior. You can then tweak copy, forms, and other elements on your website to target visitors. The key features include:
Visitor segmentation

Customer journey optimization

Landing page optimization
You can integrate RightMessage with your CMS and several other tools and apps easily. The starting price of $29 per month makes it an ideal web personalization app for small businesses and startups.
---
11. Pure360


Pure360 is a marketing platform that offers you multiple tools to improve personalization. It focuses on email and website personalization and offers you with tons of features and services such as:
Dynamic content

Product recommendations

Cross-device tracking

Shopper profiles

A/B testing

Behavioral analysis
The pricing is customized and depends on your business personalization needs. However, you can try it free to see if it goes with your business.
---
12. Cxense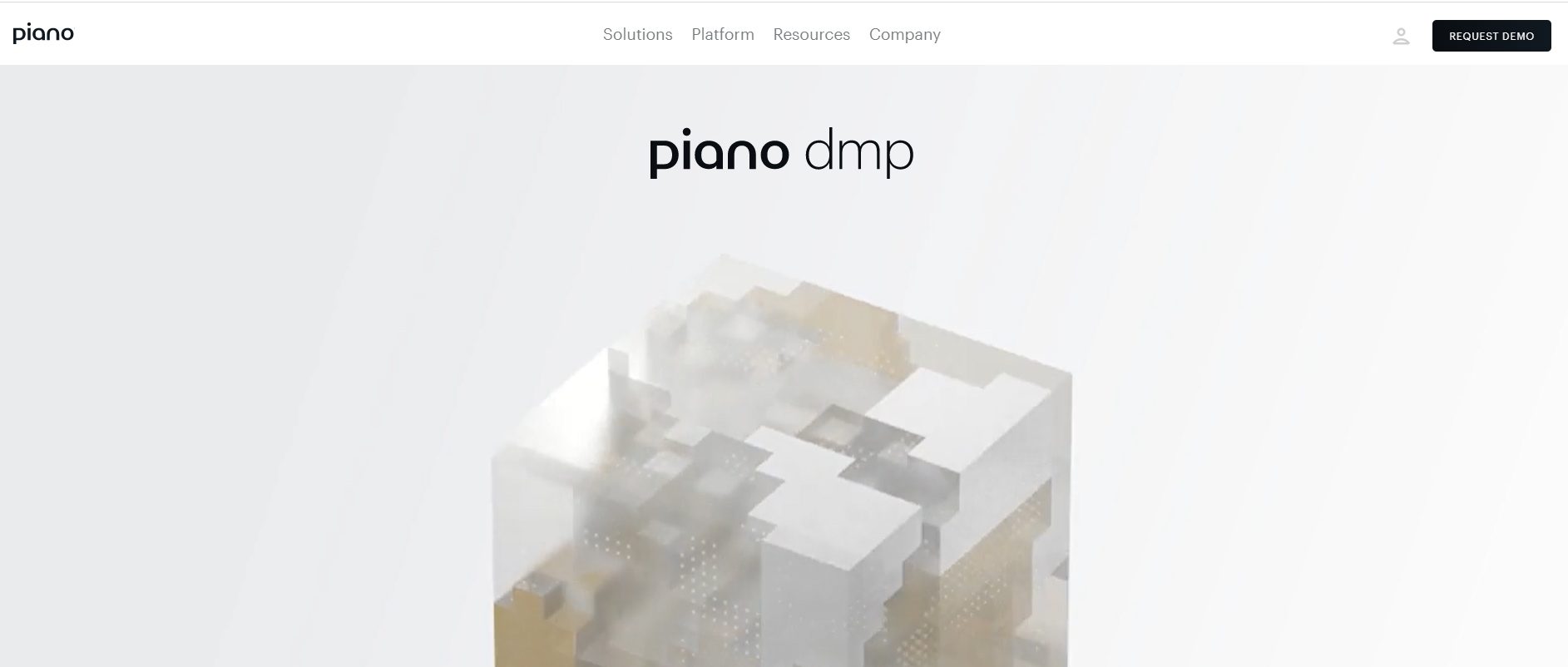 Cxense is a leading personalization and conversion rate optimization platform that is used by companies like NBA and the Wall Street Journal. It works with publishers to help them manage data and offer personalized content to the users based on its powerful AI prediction tool. With its Content Platform, you can personalize the content on your website by recommending the right content at the right time. Cxense is suitable for businesses in the media and publishing industries.
---
13. Segmentify


Segmentify is a powerful ecommerce personalization tool. It offers multiple solutions including:
Product recommendations

Email and search

Customer segmentation

Push notifications

Conversion analytics
The starting price is £599 per month.
---
14. Geo Targetly


If you are looking for geo personalization, Geo Targetly is the most appropriate tool to use. It targets website visitors based on their location and focuses on conversion optimization. It offers you with a lot of geo personalization tools:
Geo content

Geo redirect

Geo blocking

Geo popups

Geo images
With its powerful rule management and location segmentation, you can serve a highly personalized version of your website to visitors. You can try it free for 14 days. The paid plans start at $24 per month.
---
15. CommerceStack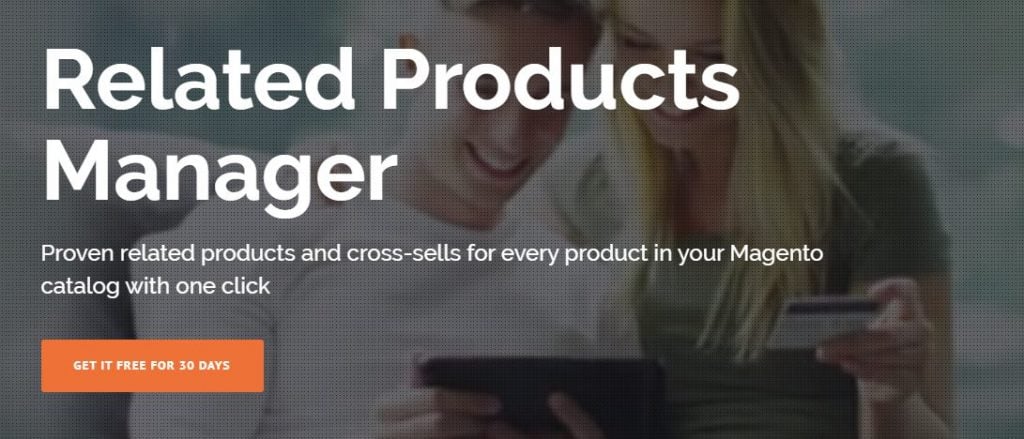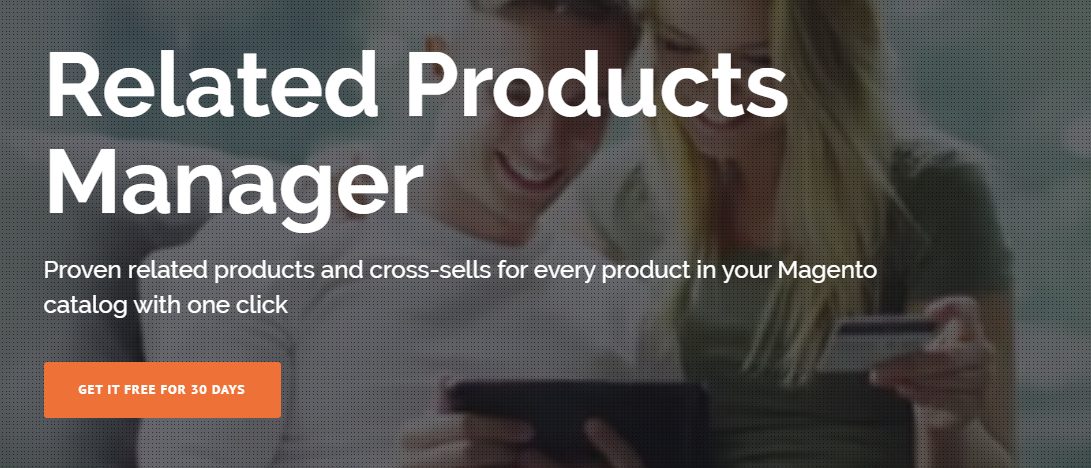 CommerceStack is a recommendation and related product engine for Magento. You can use it to send personalized product offers to your customers with a few clicks. It is a fully customizable Magento extension that comes with a free trial. Paid plans start at $9.95 per month.
---
16. Omniconvert


Omniconvert is an all-in-one conversion optimization tool that helps businesses optimize and personalize the customer journey. It offers four main tools for conversion, retention, surveys, and automation. The key features for personalization include:
Surveys

A/B testing

Web personalization

Segmentation

Overlays
Omniconvert focuses on conversions by making your website user-friendly and personalized. The starting price is $324 per month.
---
17. Evergage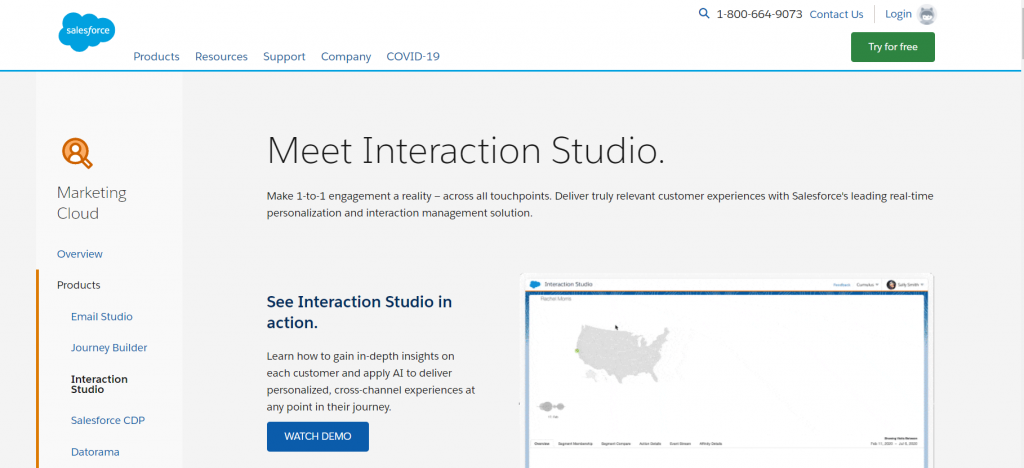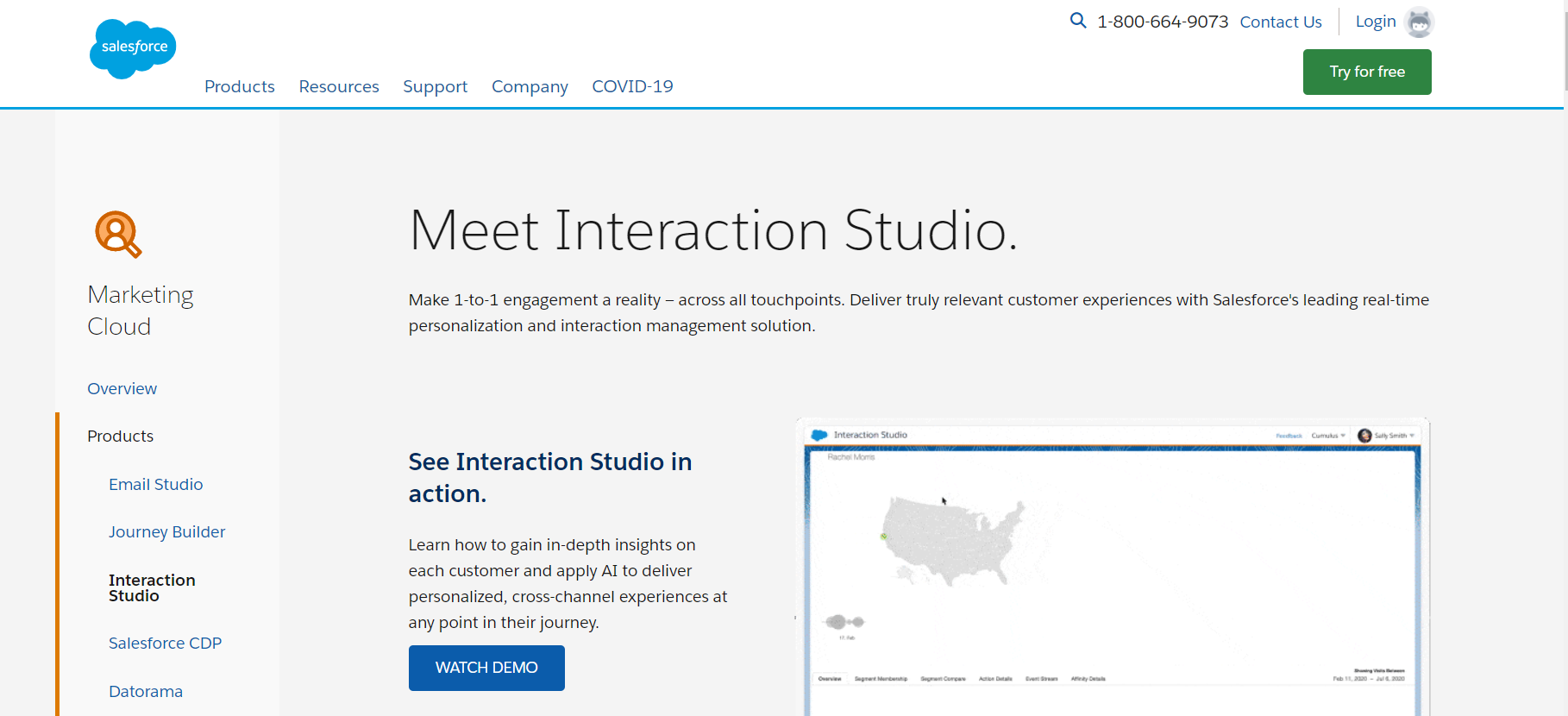 Evergage is a real-time multichannel personalization platform that helps you understand your customers better by developing customer profiles. It tracks behavior, segment users, and helps you improve customer experience across all touchpoints (e.g. website, email, mobile, app, search, face-to-face, etc.). The main features include:
Customer data profiling

Behavioral tracking and targeting

Product recommendations

Customer segmentation

A/B testing

Attribution
It is an enterprise-level web personalization tool that comes with customized pricing. You can, however, request a demo.
---
18. Qwardo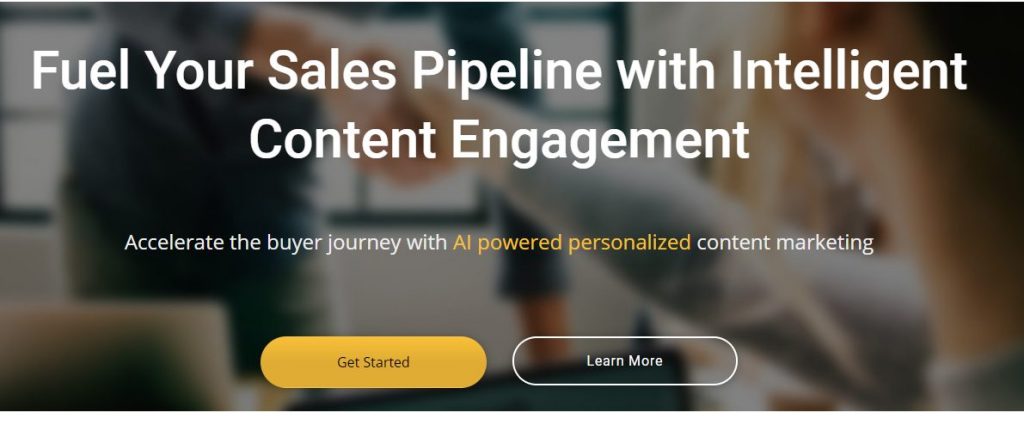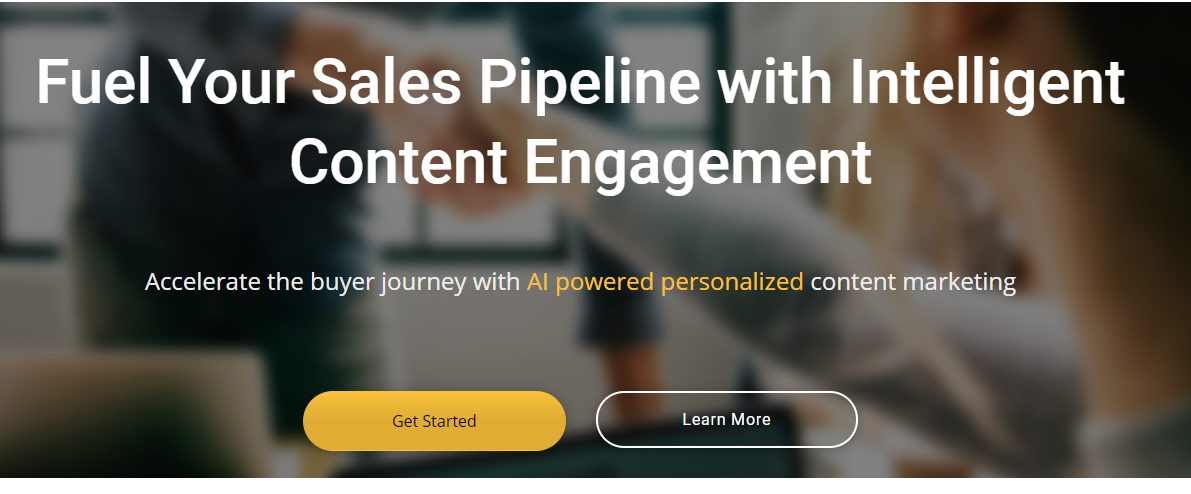 Qwardo is a content personalization tool that uses artificial intelligence to serve the right content to the right visitors at the right time. Its Smartbot is a perfect chatbot that helps you convert visitors into customers by offering them personalized responses to their queries. The key features include:
Dynamic content

Segmentation

A/B testing

Dynamic flows

Interactive CTAs
You can try Qwardo for free.
---
19. Qubit


Qubit is an amazing web personalization tool as it offers customized solutions for several industries such as beauty and cosmetics, luxury, fashion, online betting, travel, and airlines. It offers a wide range of personalization products and features to its users:
Customer segmentation

Omnichannel personalization

Website personalization

Product recommendation

Split testing

Content personalization

Customer profiling

Customer affinities
Qubit is a powerful personalization tool for the ecommerce and retail sector. It comes with customized pricing. Get in touch with the sales team to book a demo and get a quote.
---
20. Intellimize


Intellimize is a website personalization tool that helps you convert visitors into customers by optimizing your website for conversions. It works for both ecommerce and B2B. It uses machine learning and predictive personalization to make your website user-friendly and highly personalized. The pricing is customized that's based on what features you are interested in.
---
21. Unbxd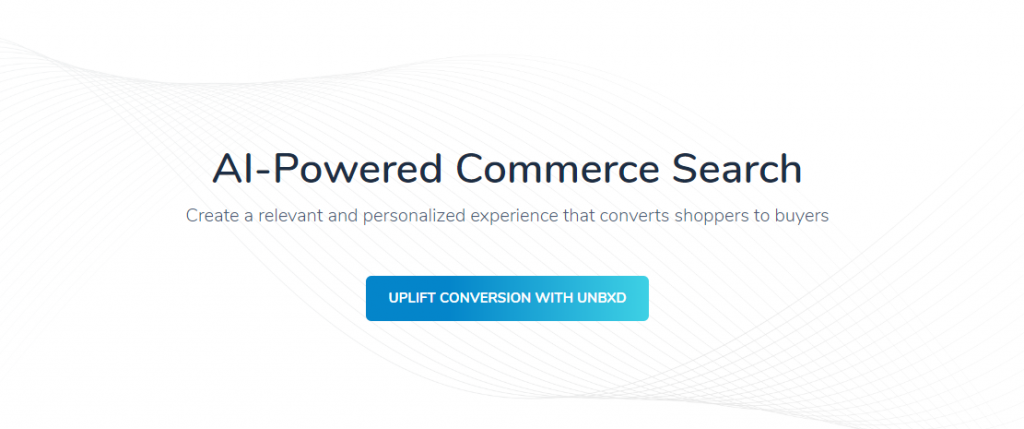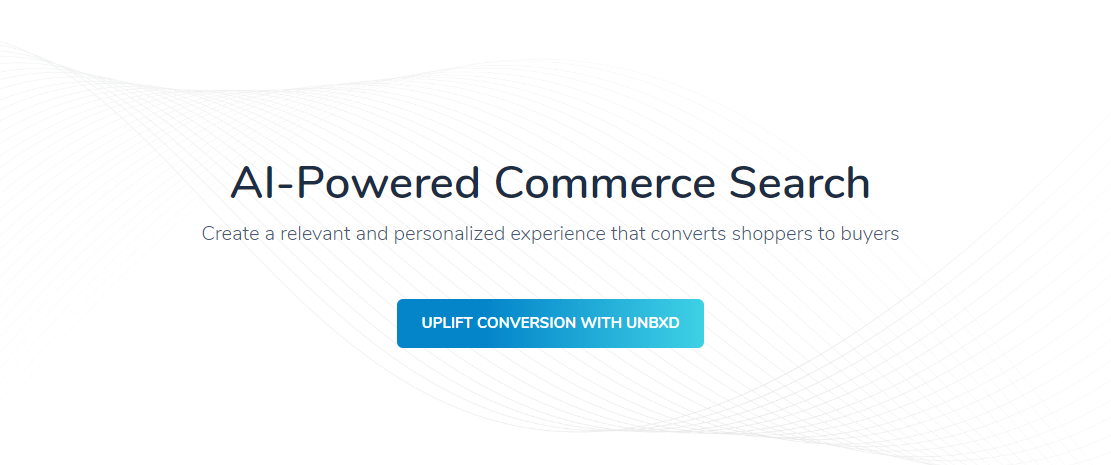 Unbxd is a product discovery tool for ecommerce that is AI-powered. It focuses on converting visitors into customers by improving personalization using its 50+ AI models. The key features include:
Site search

Product recommendation

Personalized category pages

AI-powered product and content relevance
If you have an eCommerce store, Unbxd is a must-have web personalization tool. You can request a demo and check it out. The pricing is customized.
---
Conclusion
These web personalization tools will put your business on the right track. Choose the tool that matches your requirements and budget. Don't hesitate to invest in the right tool. Yes, most of these tools are expensive, and that's because personalizing your website and other touchpoints is one heck of a task. It's not easy especially if you own a large business with thousands of customers.
Don't look at the price rather look at the output. Do your homework. Calculate breakeven and ROI. At the end of the day, personalization pays off. The more sophisticated your web personalization tool is, the better. So, don't look at its price rather wat the tool promises to deliver.