While we usually focus on influencer marketing, there are still many other forms of online marketing that businesses use regularly. One of the oldest, yet still highly effective types is email marketing. As much as email is a comparatively mature technology, email marketing still exists because it works. Over the years, many firms have developed email marketing tools to help automate the process.
EmailMonday recently surveyed industry experts who cast their crystal ball over the future of email marketing and came up with a series of 5-year trends in email and automation. They expect that a lot of decisions and campaign planning will become automated. They predict "far more automated and intelligent email marketing. Content will be pulled from existing sources, and there will be less pressure on marketers to do it manually."
Obviously, you would expect to pay for high-level automation, particularly if it saves you time and money. However, there are quite a few companies that are happy to over a free service for small users. All the email marketing tools listed here include a free plan for smaller users, usually with a maximum of 2,000 – 2,500 subscribers/recipients. In most cases, the price then rises proportionally to the number of subscribers and the number of emails that need to be sent each month.
---
Free Email Marketing Tools to Help Spread Your Message:
---
Free Plan: Up to 2,000 subscribers and 14,000 emails per month
Paid plans:
Start at $13.99 per month
Benchmark Email allows you to send beautiful, responsive campaigns in minutes with customizable email templates. The free starter plan allows you to send email campaigns to up to 2,000 of your subscribers. All paid plans include Automation Pro and personal contact follow-up tools (CRM).
The free plan includes a wide range of email features, including the drop and drag editor, responsive templates, and multiple forms, campaigns, reports, and integrations. You do need a paid plan, however, if you want to engage in A/B testing and targeted emailing. All plans with 2,500 subscribers and above include 133 features.
---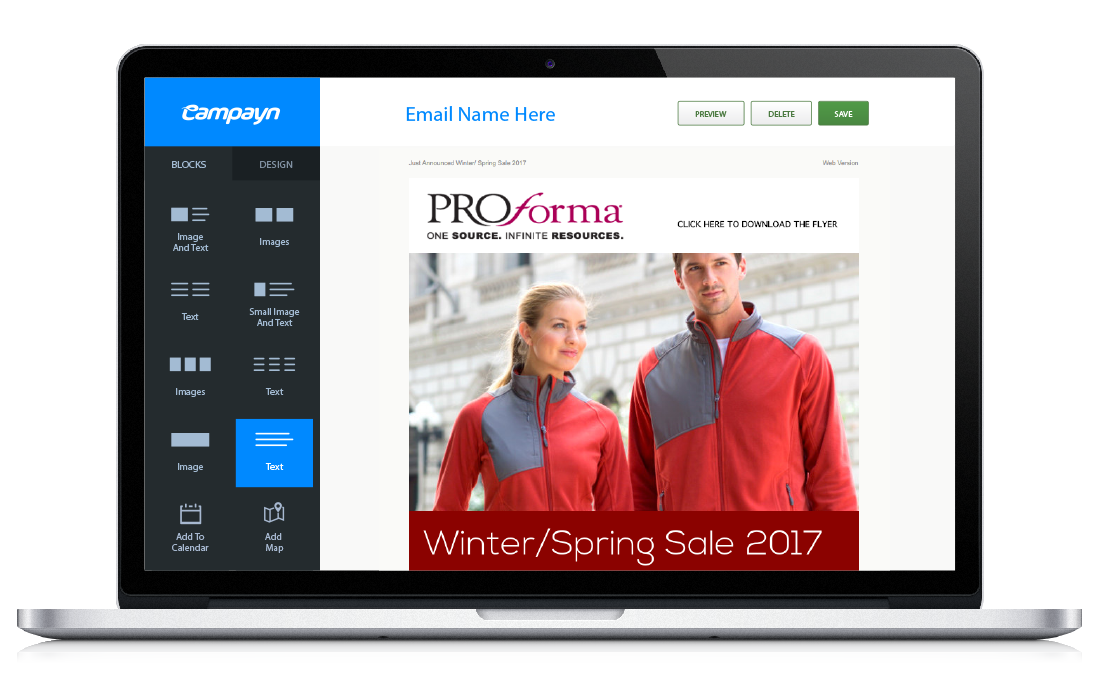 Free Plan: Up to 500 subscribers and 12,500 emails per month
Paid plans: Start at $19 per month
As its name indicates, you can use Campayn to build quality email campaigns. If you only have a small email list (fewer than 500), then you can access their free Basic Plan. This offers all the core features.
As with most modern email marketing tools, Campayn features a simple drag and drop interface. You can set the perfect backdrop for your email message with a beautiful design that reflects your brand. You can use one of their templates or design your own.
It includes a contact manager that helps you keep your contacts up-to-date and track how they're interacting with your emails. You can segment your list.
Campayn provides numerous options for designing sign-up forms, including website forms, hosted forms, Facebook forms, and pop-up lightbox forms.
It also makes life easier by enabling you to automate your most popular email marketing campaigns based on triggers for key customer activities.
Once you've started sending emails, you can track the success of every email campaign with detailed, real-time reports that allow you to see who opened it.
---
Free Plan: Up to 2,500 subscribers and unlimited emails per month
Paid plans: Start at $19 per month
Email Octopus runs via Amazon SES. It offers all the main features required for email marketing and automation. All its plans follow a "fishy" theme, and the name for the free plan is the Shrimp Plan. This plan allows you to run email campaigns only, with the emails including Email Octopus branding. The sending stats are only kept for 90 days. Although Email Octopus permits you to send unlimited emails, Amazon charges you $0.10 for every additional 1,000 emails, once you exceed 62,000 emails per month.
The paid plans (which start with a 10,000-subscriber limit) allow both email and automation, send unbranded emails, and keep the stats forever.
All users have access to email marketing templates. You can also upload your own, with no limits on the number of templates. You can use Email Octopus to send beautifully designed newsletters or simple personalized plain text emails.
You can use their hosted forms, to collect email addresses without any complex integrations or code. Alternatively, you can use their embedded forms or WordPress plugin and collect subscriber information on your website, without writing a line of code.
Email Octopus provides real-time analytics on your campaigns.
---
Free Plan: Up to 2,000 subscribers and 10,000 emails per month
Paid plans: Start at $9.99 per month
MailChimp is probably the best-known emailing mailing tool covered here. They regularly update their product and add new features. They have recently expanded to become an all-in-one marketing platform.
MailChimp has always been known for the quality of its free offering. It includes all the basics for businesses that are just getting started. It now offers fewer email marketing features in the free plan than previously but has instead added a basic service for a wider range of marketing channels: email, landing pages, Facebook and Instagram ads, social posting, postcards, and pop-up forms. The higher paid levels add in an additional channel – retargeting ads on Google, Facebook, and Instagram. The free version also includes a basic CRM with a single audience and related dashboard, tags and segments, and contact profiles.
You gain access to Mailchimp's Content Studio in the free version, allowing you to sync and store all your photos, graphics, and other files, so your campaigns are always consistent. It also includes a range of basic templates, with additional ones available in the paid plans.
You can access some single-step automation on the free plan, such as welcome emails, order notifications, abandoned cart, and more.
---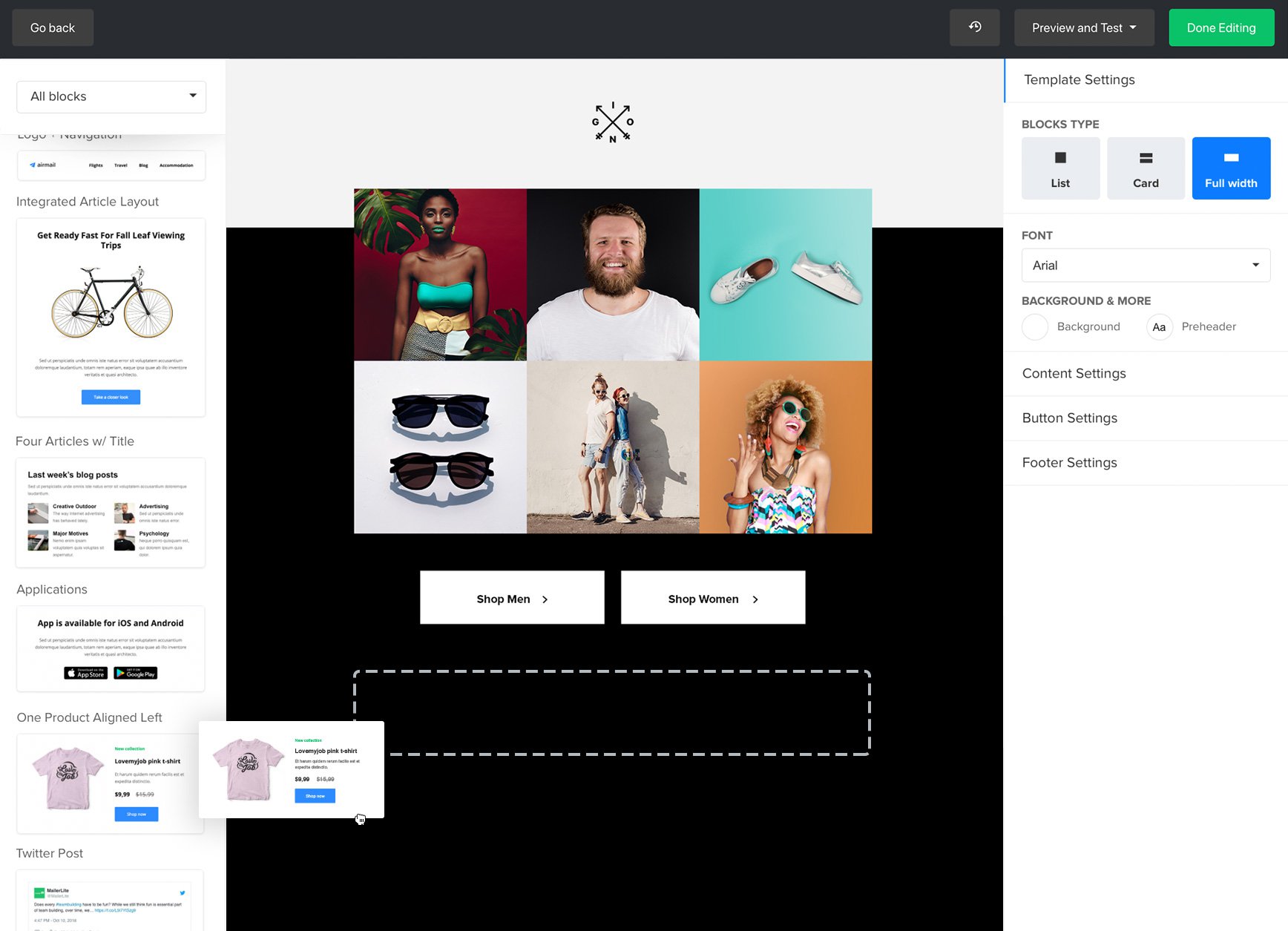 Free Plan: Up to 1,000 subscribers and 12,000 emails per month
Paid plans: Start at $10 per month
MailerLite was born in 2010 to give businesses a simple yet powerful email solution to help them grow. It offers a limited free plan for those with fewer than 1,000 subscribers wanting limited features. All the paid plans offer the full feature set (and allow you to send unlimited emails), varying only by the number of subscribers,
You still gain access to many useful features with the free plan, however. These include the drag and drop editor, the rich text editor, and the built-in photo editor. You can organize things in their file manager and create mobile-friendly email newsletters. You have access to email automation and advanced segmentation, and unlike some of the competition, MailerLite includes A/B testing in its free plan.
---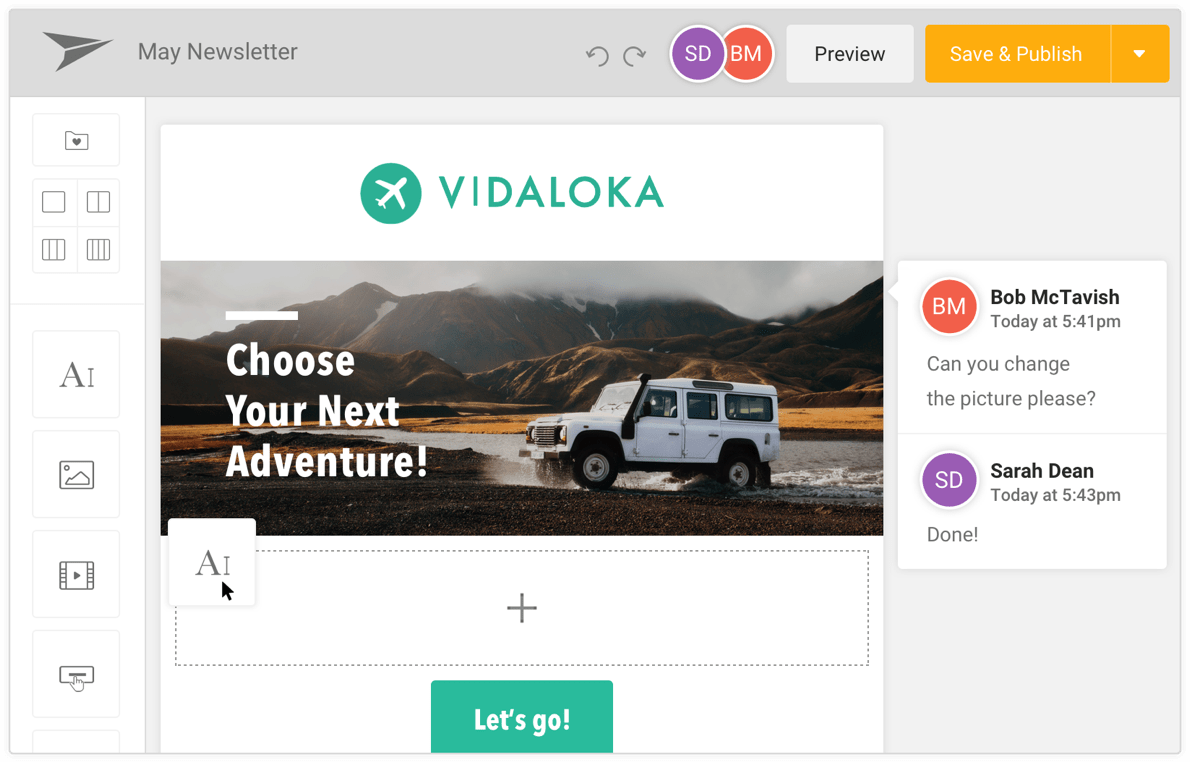 Free Plan: Up to 6,000 emails per month / 200 emails per day
Paid plans: Start at $8.69 per month
Mailjet describes itself as the email solution for fast-moving teams. You have one platform to create, edit, and send emails as a team.
Its free plan is designed for those wanting to send fewer than 6,000 emails per month. You can then choose either the Basic or Premium plans, both of which come in five pricing levels depending on the number of emails you intend to send. Finally, there is a customized Enterprise pricing plan with dedicated account management services for those sending more than 900,000 emails per month.
Unlike many of these tools, the free plan doesn't have any limit on the number of people you send your emails to – just a limit of 6,000 emails per month in total. You have access to an advanced email editor and receive advance statistics on your campaigns.
---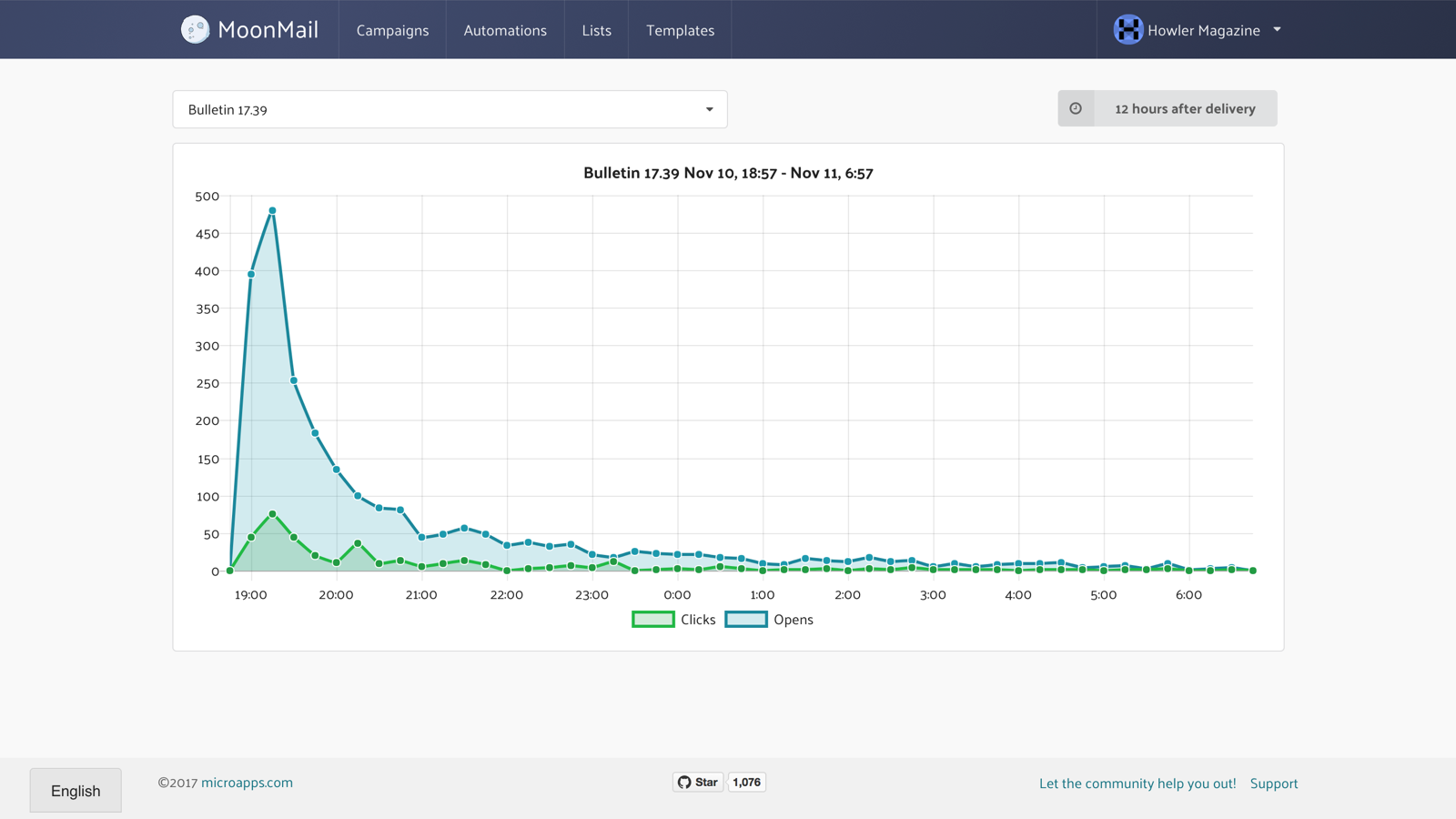 Free Plan: Up to 2,000 subscribers and 300 emails per month
Paid plans: Start at $23.99 per month
MoonMail describes itself as the next generation omnichannel communication platform. This means that it includes email, SMS, Voice, WhatsApp, Messenger, and Bots.
The Free Forever plan allows you to send up to 300 emails/month for free – one campaign per day to a maximum of 10 recipients per campaign. This is quite a limitation, so most people will quickly move onto the Starter pack.
Free plan users still have access to a powerful drag and drop editor, although MoonMail's branding appears in the footer if you are on the Free plan.
It is ok for beginning firms, however, as you can build a list of up to 2,000 recipients and begin segmenting them. Once you have segments of greater than 10 people, however, you will have to move into the Starter Plan, though.
---
Free Plan: Up to 1,000 subscribers and unlimited emails per month
Paid plans: Start at $10 per month
Moosend could be an excellent choice for somebody with a small email list, as it allows you to send unlimited emails to 1,000 subscribers per month. You gain access to all Moosend's features and only begin paying once you exceed that 1,000-subscriber limit (at which point you have built a successful list).
Moosend provides custom sign-up forms to help you build your email list. You can segment your list to help you better target your emails.
Moosend offers a user-friendly drag and drop editor with a free template library. It includes multiple tools to help you design your emails.
It provides an entire tool chest of automations, simplifying your emailing process, using a three-step process:
Select the event that will set the automation in motion

Set the filter(s) you want for the trigger you selected

Choose from the list the action to be performed
Of course, you will want to know how successful your email campaigns have been. Moosend includes a comprehensive set of analytics.
---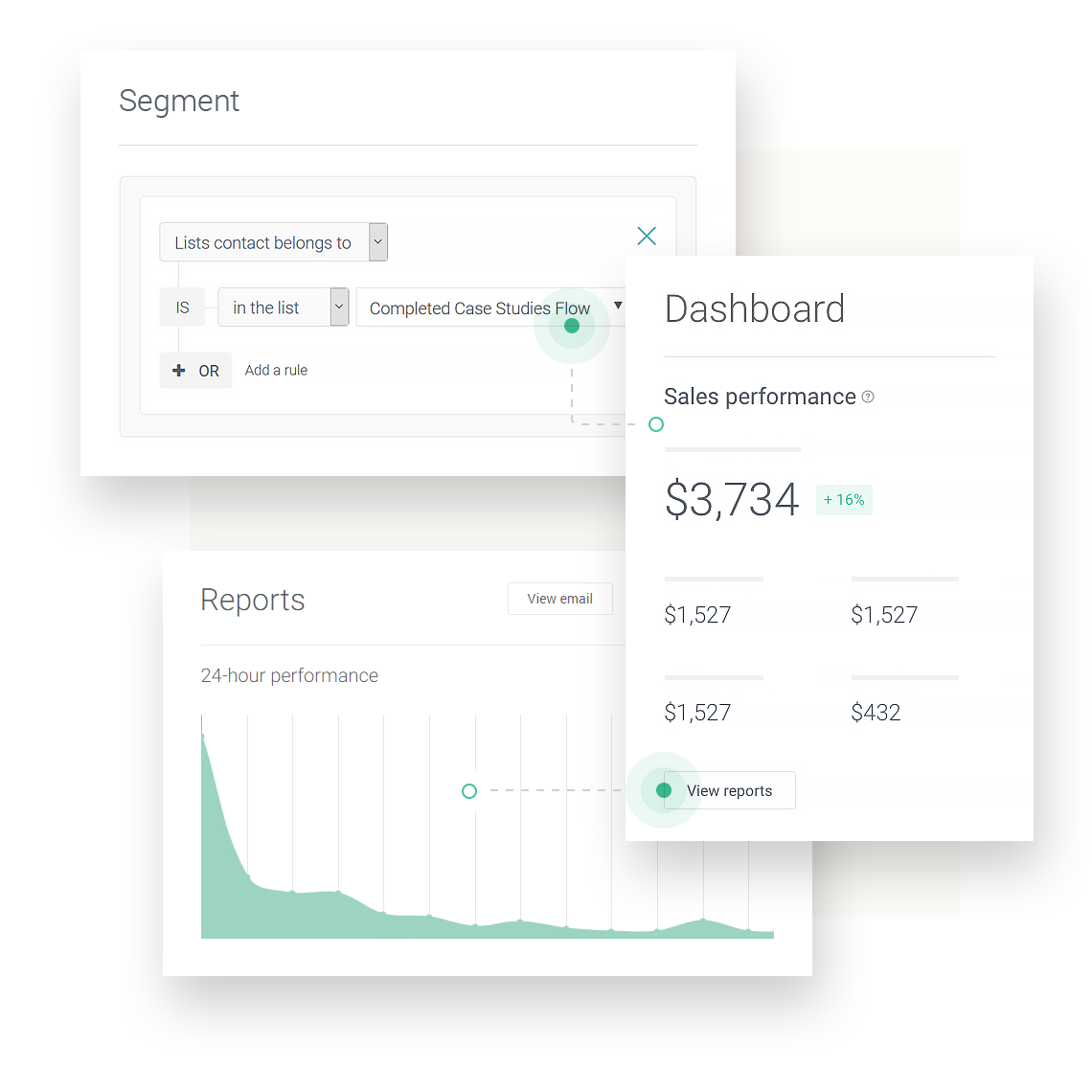 Free Plan: Up to 15,000 emails per month / 2,000 emails per day
Paid plans: Start at $16 per month
Omnisend is an all-inclusive marketing automation platform. The free plan, though, is designed for merchants starting to promote their products with email marketing and lacks the additional channels of the paid plans. However, even the free plan allows you to use email campaigns and automated workflows to reach your customers with relevant messages – if you don't exceed sending 2,000 emails per day (or 15,000 per month).
If you opt for the standard plan, you add the ability the reach your customers on their phones with SMS messages. Higher plans add in Facebook custom audiences, Google customer match, Facebook Messenger, Viber, and WhatsApp.
The paid plans also significantly increase the automation workflows. For instance, you can set up a flow to automatically reach people who reached a particular webpage in your online store but left or people who abandoned their shopping cart before completing the purchase.
---
Free Plan: Up to 2,500 subscribers and 15,000 emails per month
Paid plans: Start at $10 per month
Sender provides a full range of features to help lead to effective email marketing. The free plan allows you to access all the features, with the only limitations being the subscribers and maximum monthly emails.
All the company's technical servers and legal entities are based in the EU, so it makes a point of being GDPR compliant.
You can use the software to prepare stylish emails in seconds. It includes free newsletter templates and can customize all aspects of the template to suit your unique needs. You simply choose a template from the gallery and drag and drop content elements, such as text, images, or videos. You can personalize your newsletter's subject line or body.
Sender includes a range of automation features, including drip campaigns, welcome emails, abandoned cart emails, happy birthday emails, nurture-your-subscribers campaigns, and emails to onboard your newcomers.
---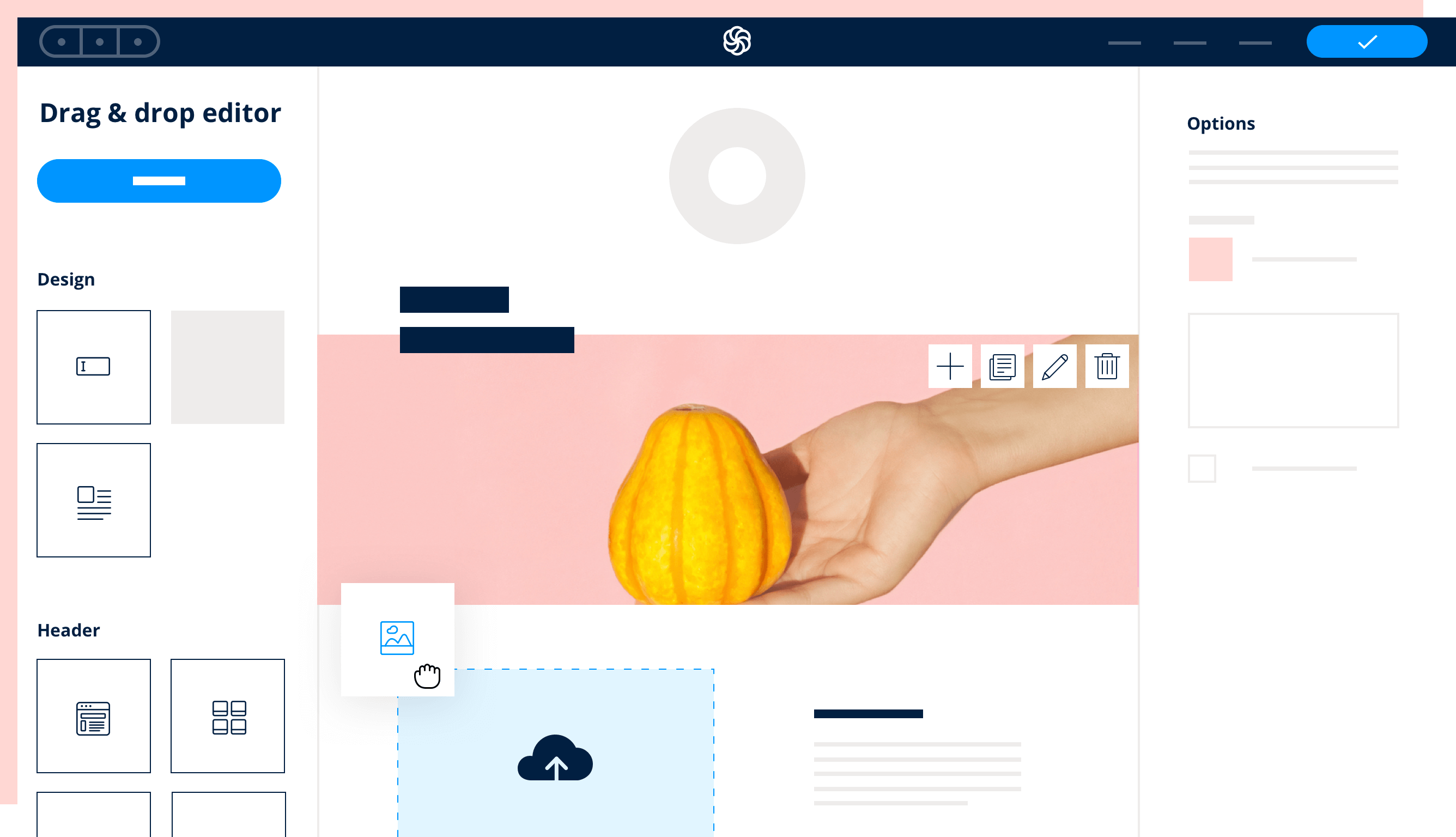 Free Plan: Up to unlimited subscribers and 300 emails per day
Paid plans: Start at $25 per month
SendinBlue offers a range of plans aimed at firms at different stages of their growth:
Free – for those getting started with SendinBlue

Lite – for new marketers

Essential – for growing businesses

Premium – for marketing pros

Enterprise – for marketers who need more
The Free plan limits users to sending 300 emails per day to unlimited contacts. Higher plans remove the daily sending limit (replacing it with a monthly figure), remove the SendinBlue logo from emails, and expand channels to include Facebook ads, landing pages, and marketing automation.
Users of all plans gain access to a mobile-friendly email designer, an email template library, email and SMS personalization, SMS marketing, and A/B testing.
---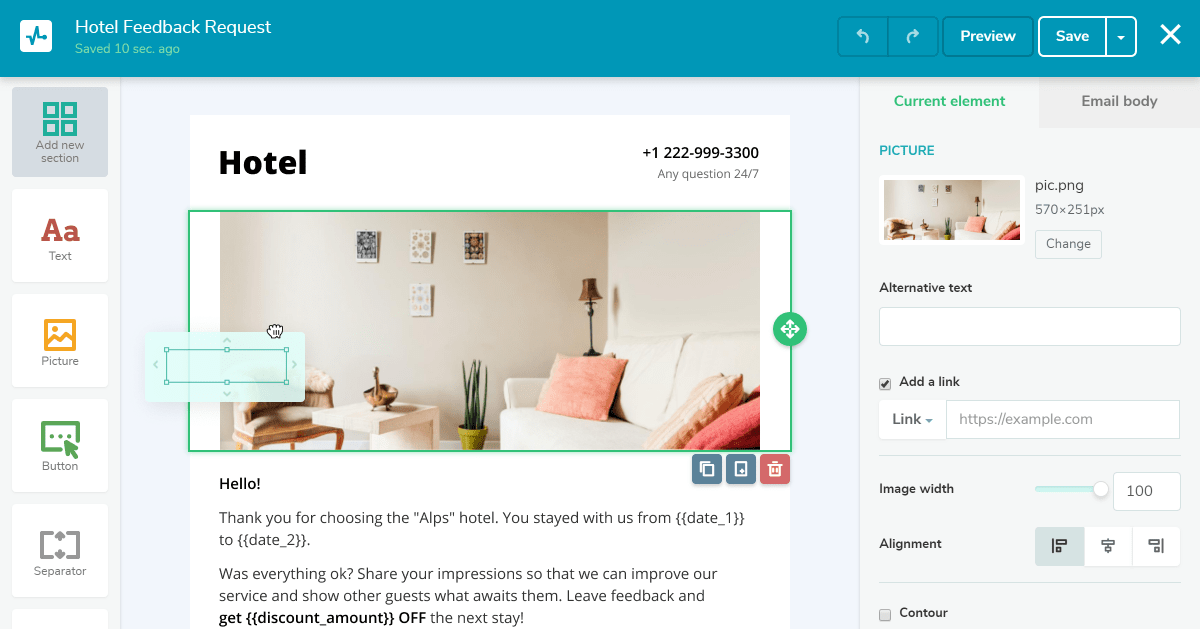 Free Plan: Up to 2,500 subscribers and 15.000 emails per month
Paid plans: Start at $9.85 per month
SendPulse calls itself a multi-channel marketing platform – more than just an email service. With the paid plans, you can coordinate a range of services on the central platform – email, web push, SMS, SMTP, Viber, and Facebook Messenger. You can send different types of messages separately or combine them into autoresponders.
SendPulse splits its plans up by the services you require. For example, it has a free email marketing plan, if you have fewer than 2,500 subscribers and don't need any professional services. It also offers a free Web Push service to unlimited subscribers and unlimited web push notifications. Similarly, it provides unlimited free messages on Facebook Messenger. You can send up to 12,000 emails via SMTP or API for free.
Its email marketing is sophisticated, with a drag and drop email editor. It includes over 100 ready-made templates. You can use Automation 360 to set up email send-out, web push notifications, and SMS flows depending on variables, events, and the actions your users take.
---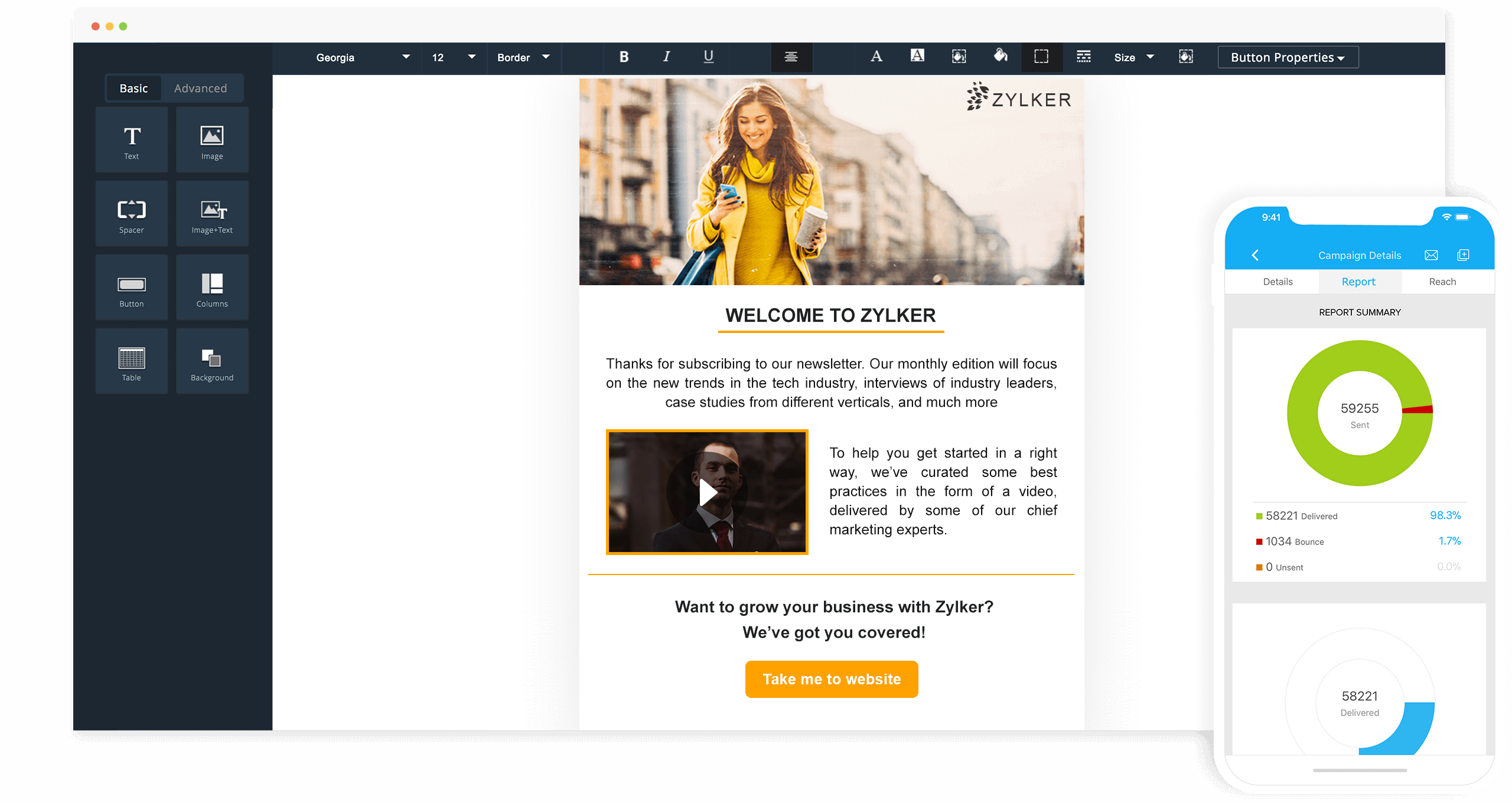 Free Plan: Up to 2,000 subscribers and 12,000 emails per month
Paid plans: Start at $4 per month
Zoho is a collection of multichannel CRM software that allows you to engage prospects, automate your sales process, and close more deals. It offers a vast range of integrated apps – more than 40 – covering a whole range of business functions. They integrate into Zoho One.
Zoho Campaigns is the part of the suite relate to running email campaigns (it is also part of the larger tool, Zoho CRM). You can obtain the Zoho Campaigns app separately, as part of the Zoho CRM package, or in the full Zoho One suite.
You can access some of the features on the Forever Free Plan, sending up to 12,000 emails per month to 2,000 subscribers. The free plan gives you access to a drag and drop editor and pre-designed newsletter templates. You can also import templates and use the template library.
Even free plan users can manage and segment their mailing lists. You can schedule email campaigns, including adjusting for recipient time zone delivery. You can carry out A/B testing on your emails, determining the better performer.
The main feature set removed from the Forever Free plan is marketing automation. If that is an area that interests you, you will need to set up a subscriber-based plan.
---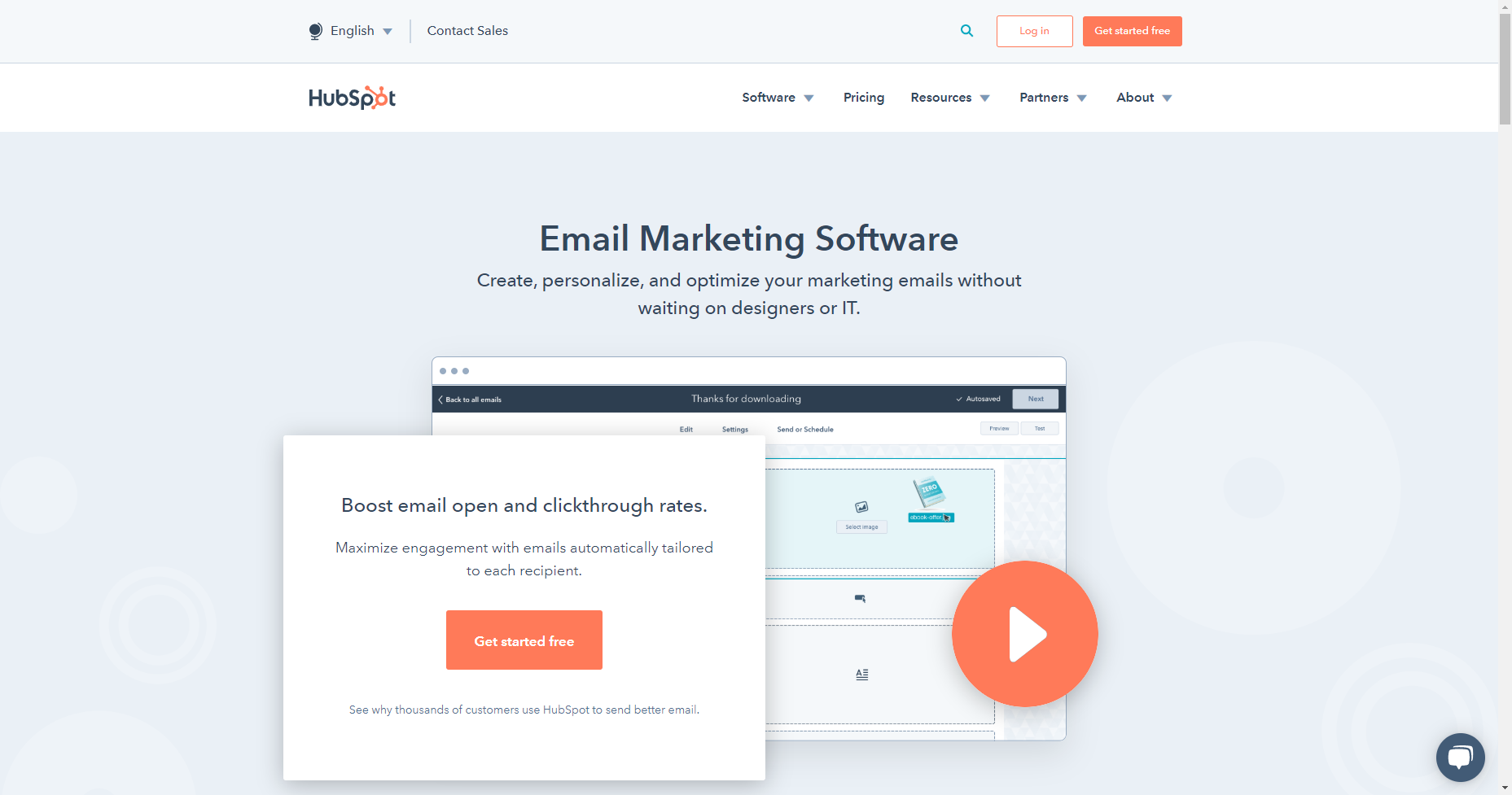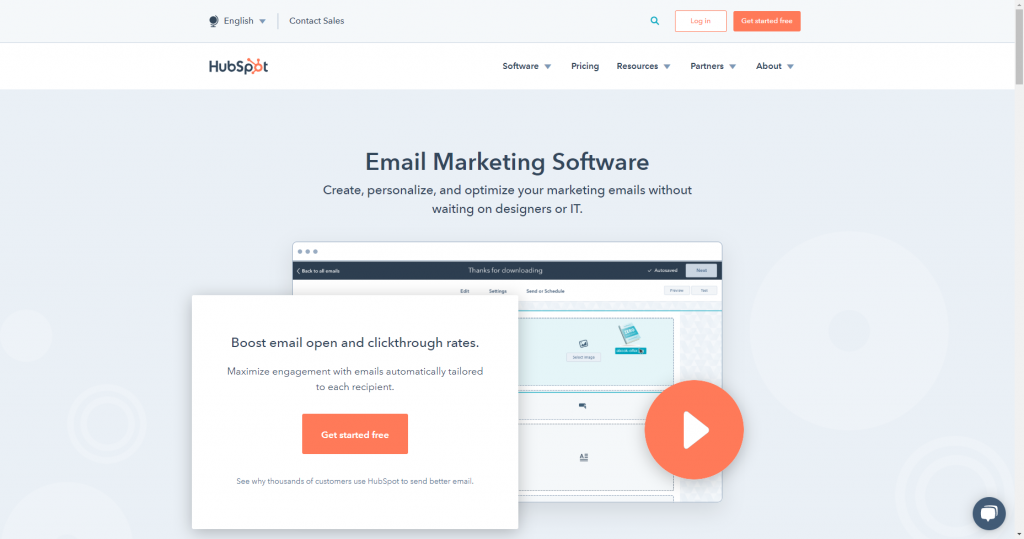 Free Plan: Free email tools are limited to 2,000 sends per month, with HubSpot branding.
Paid plans: HubSpot's paid marketing plans start at $480 per year.
HubSpot is best known as a CRM, but they also have a free email marketing tool to support small business transactional email needs. This easy-to-use drag-and-drop tool features a visual editor with pre-built templates to get you ready to go fast. HubSpot's email marketing service offers native integration with its other marketing tools and provides a centralized database of contacts where you can organize lists, as well as manage and track the performance of your emails.
---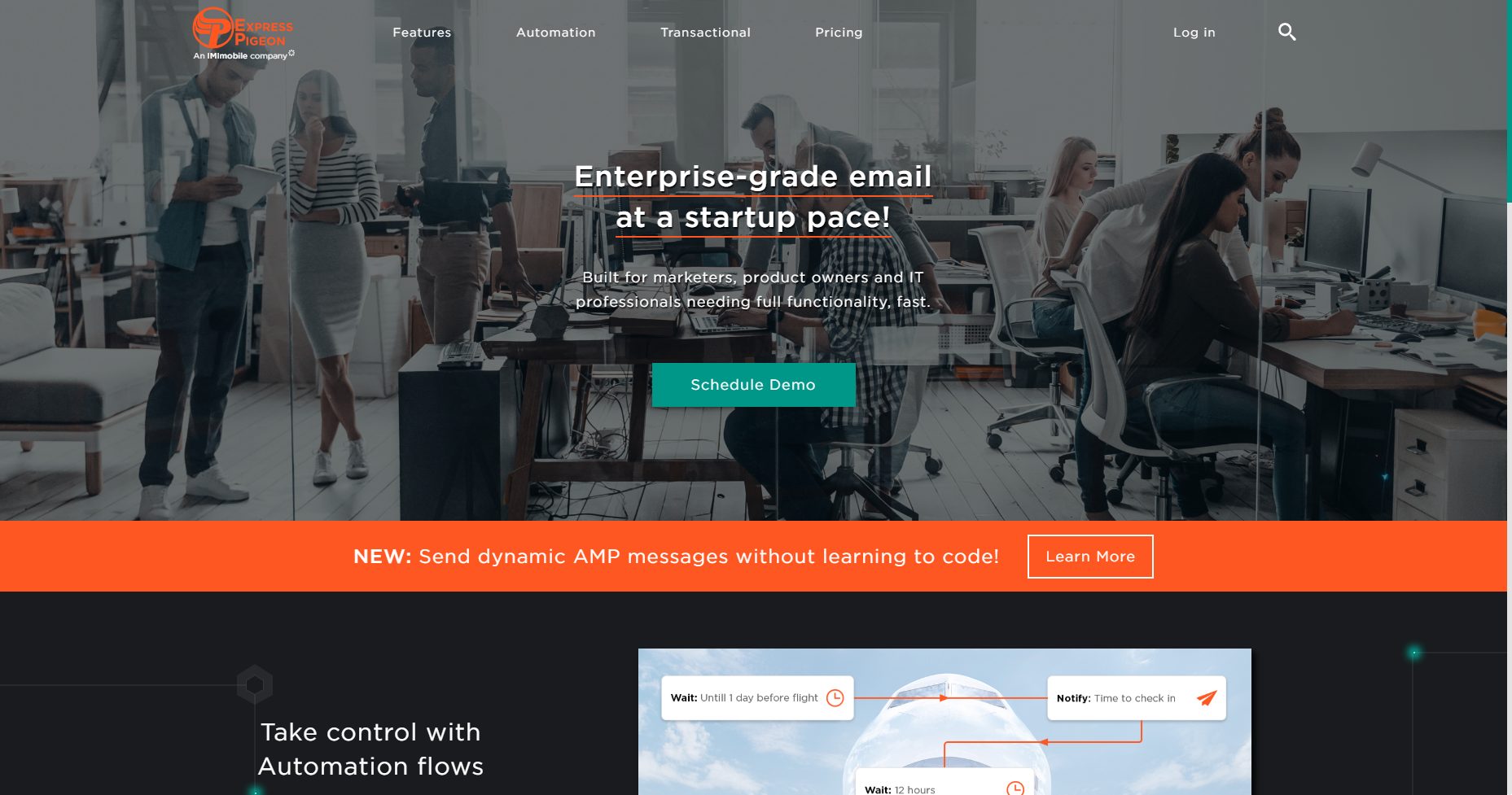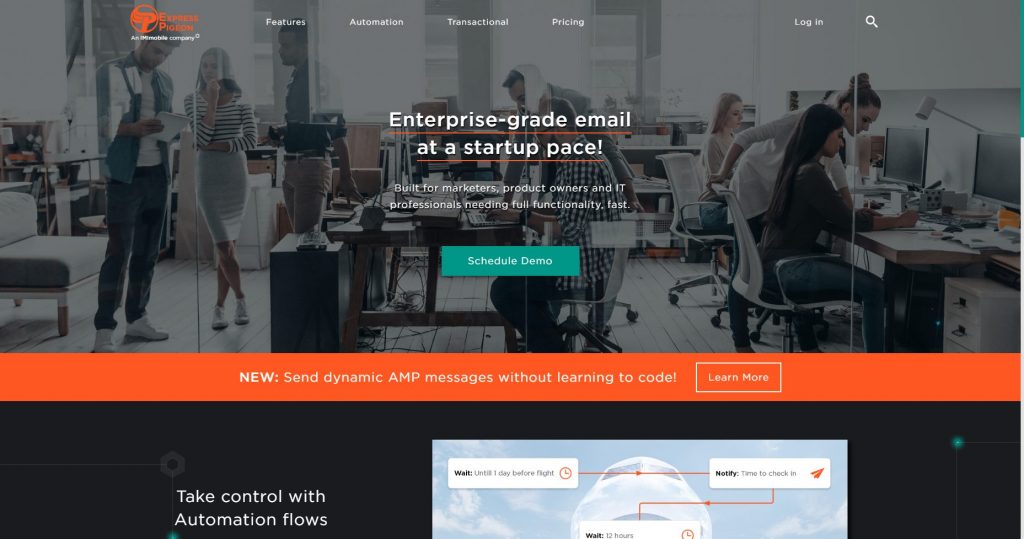 Free Plan: Free email tools are limited to 1,000 sends per month and 500 subscribers.
Paid Plans: ExpressPigeon's paid plans start at $1,000 per month.
ExpressPigeon is a good solution for businesses with small lists that are sending to important, high-priority subscribers. It provides the tools you need to create and personalize emails, automate your email responses, and send a high volume of emails each month. With the free plan, you get access to the premium services but you'll have low send priority.
---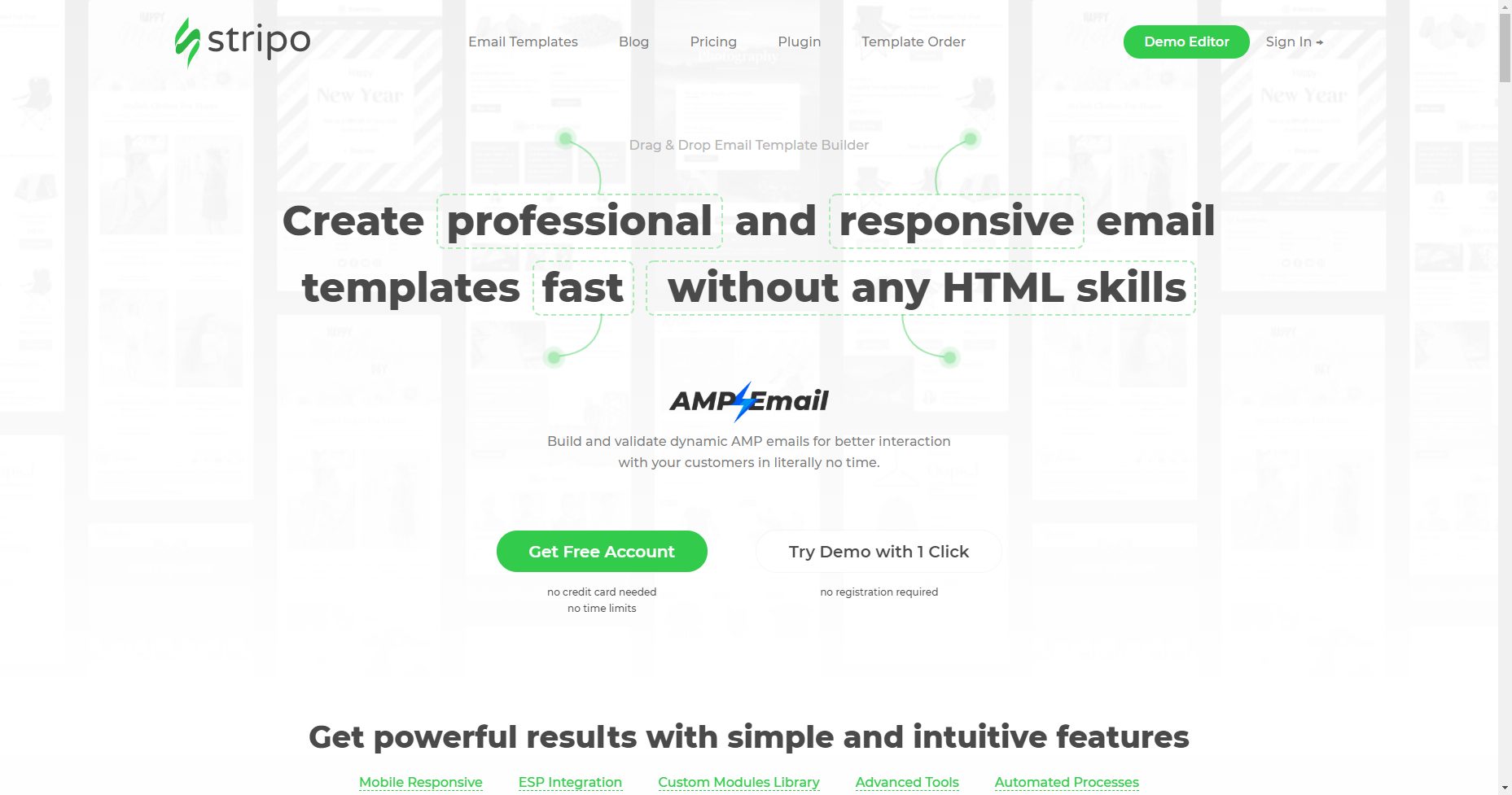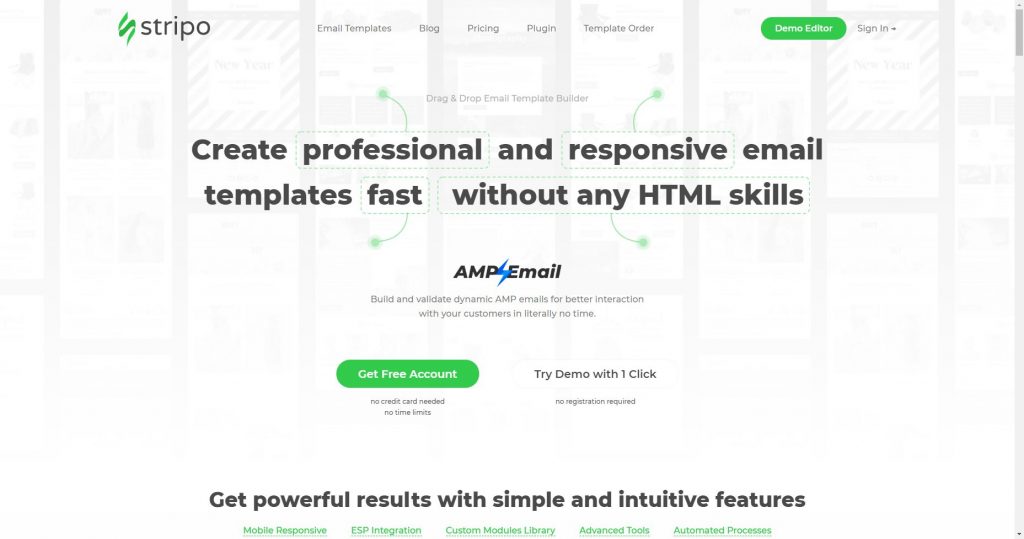 Free Plans: Limited free plan includes 2 email templates, 5 test emails daily, and 1,000 monthly views.
Paid Plans: Stripo paid plans start at $125 per year.
Stripo offers two types of email editors: one for marketers with little (or no) design experience and the other for email developers (with an HTML code editor). You can use Stripo's drag-and-drop editor to create personalized emails.
---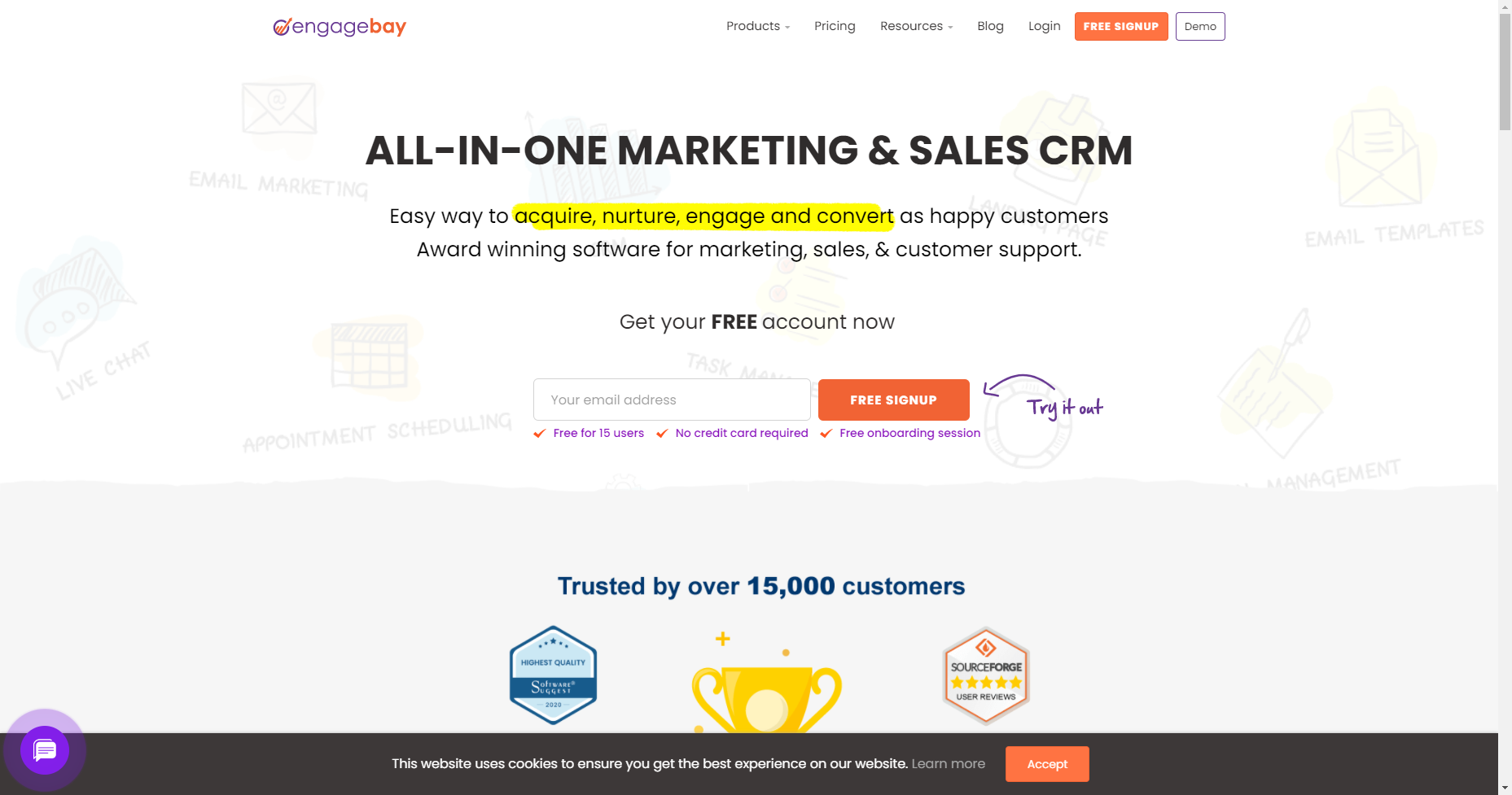 EngageBay is a CRM software that includes sales, marketing, and customer service solutions in a single platform. This free email marketing tool was designed with small businesses in mind and provides extensive marketing solutions. You can choose from several pre-designed email templates or create your own and personalize every part of your emails. There are also reporting and analytics to help you understand how your emails are performing.
Free Plans: The free plan includes 1,000 contacts and 1,000 branded emails.
Paid Plans: Paid plans start at 11.99 per user per month (when billed annually).
---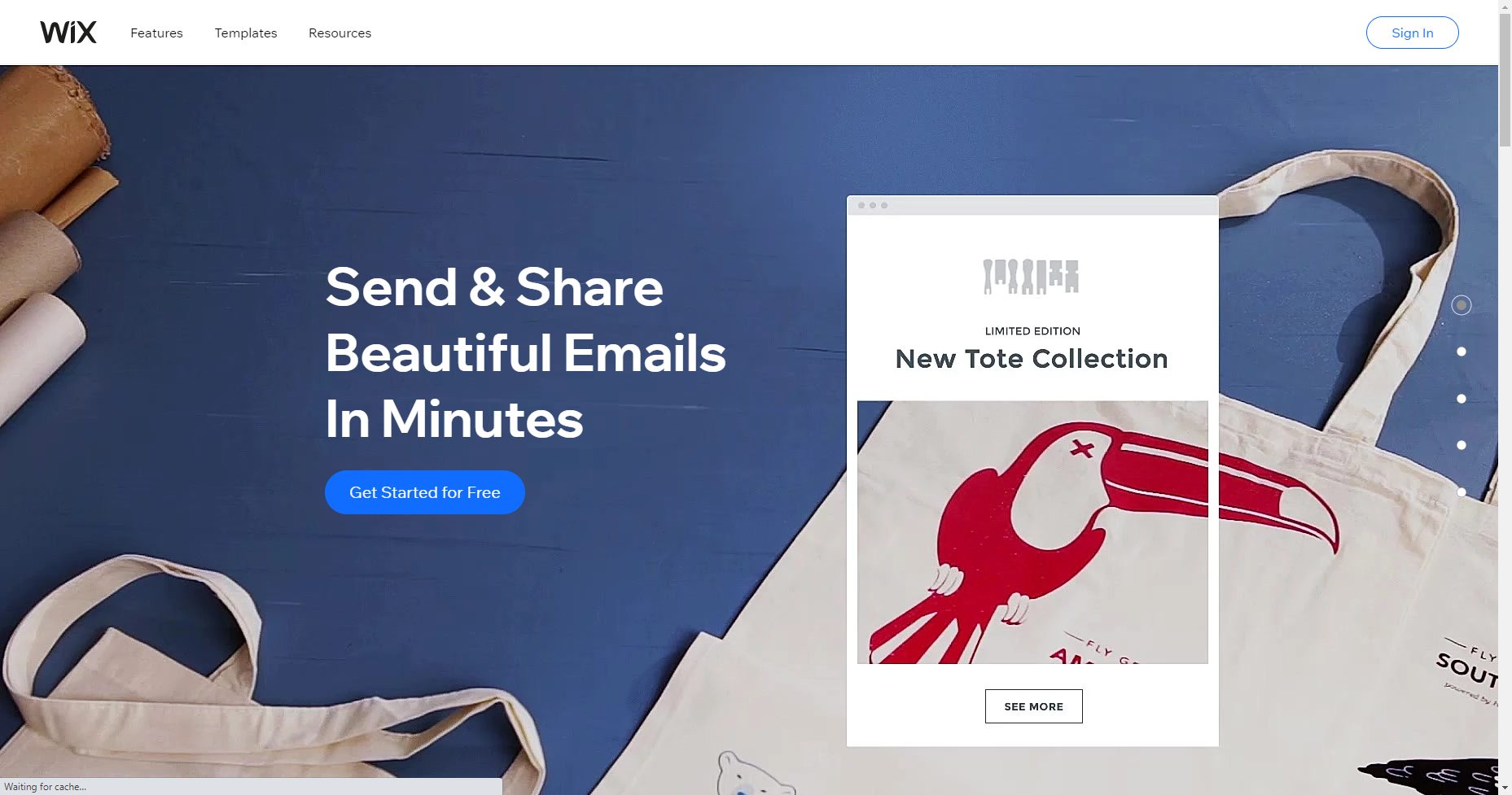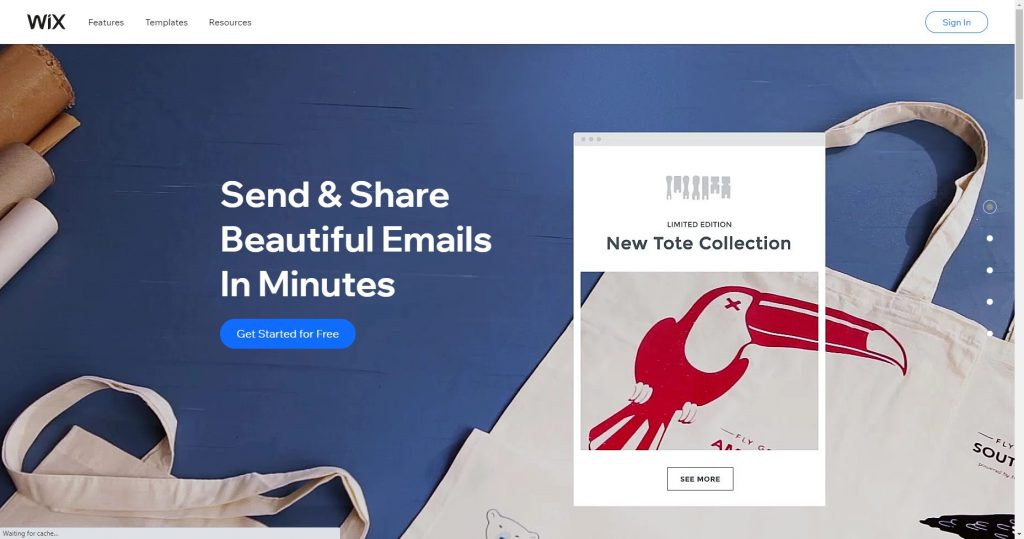 Free Plans: Get 3 ShoutOuts per month with the free plan.
Paid Plans: Paid Wix ShoutOut plans start at $4.90 per month.
Wix is a website builder at its core. With Wix ShoutOut, Wix has incorporated the simplicity of their web builder into a simple email marketing platform with pre-built templates and an easy-to-use builder. You can customize your emails with different backgrounds, colors, fonts, and more. Plus, the emails are mobile-ready and look great on any device. Wix ShoutOut comes with an email list management tool for easy segmentation.
---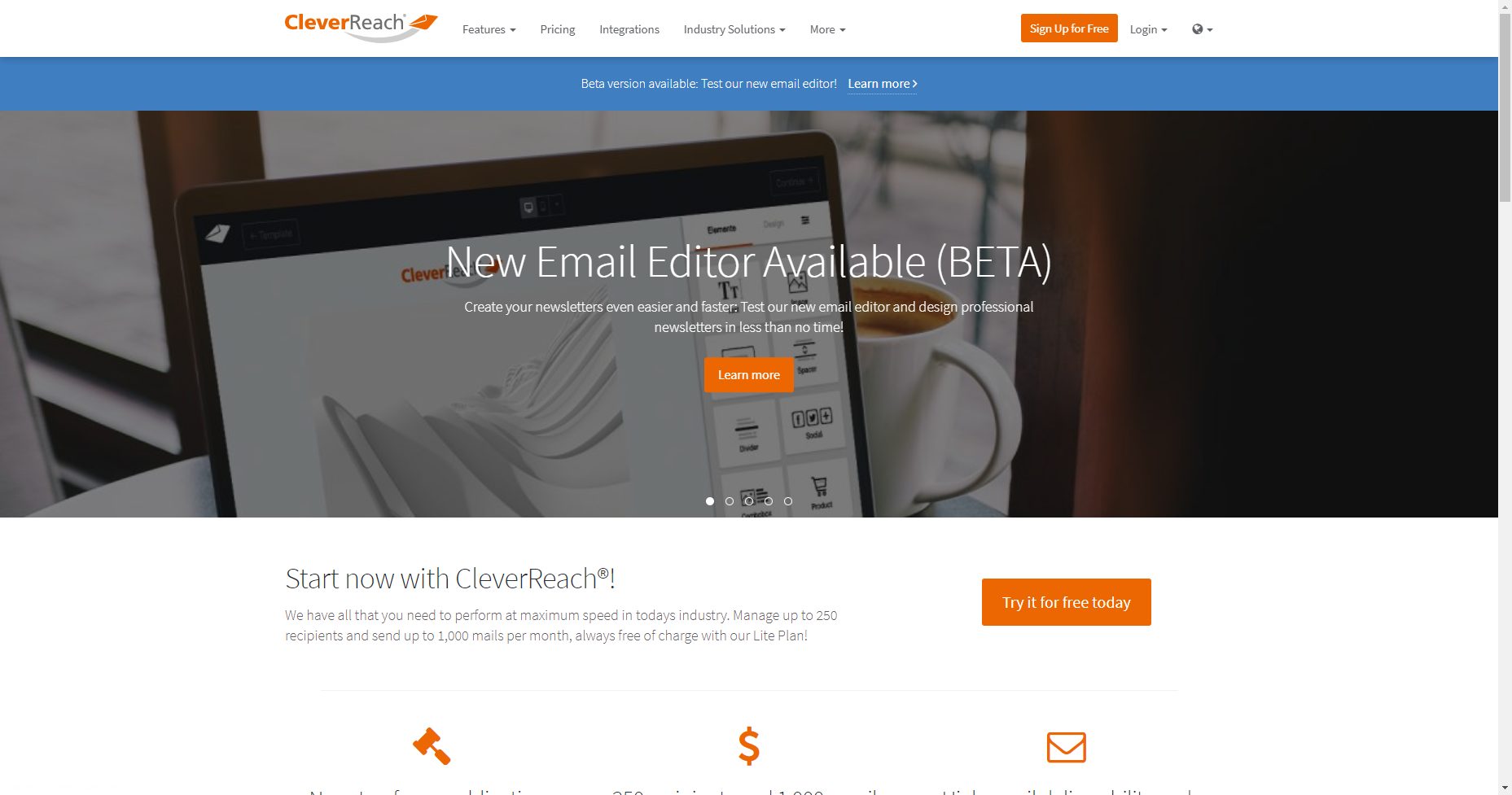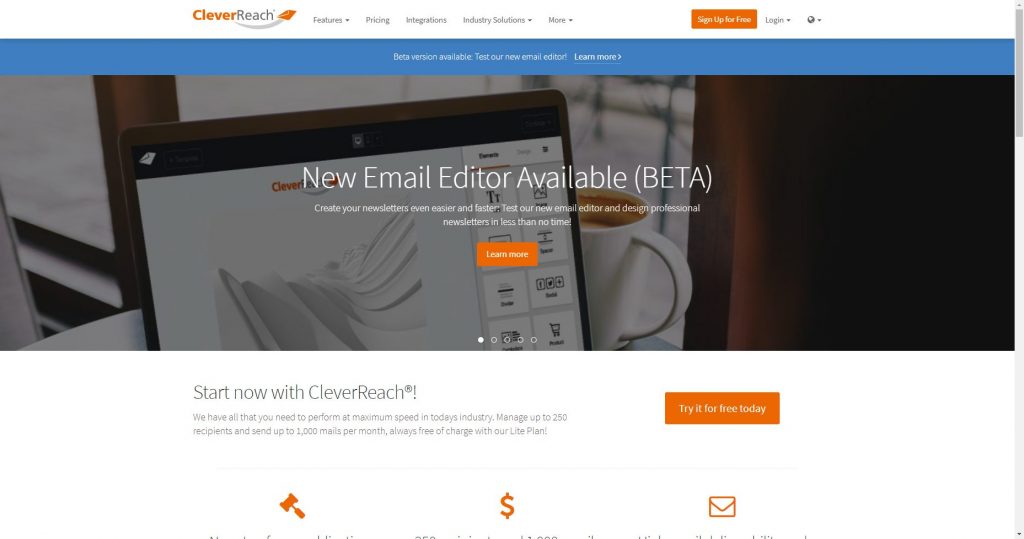 Free Plans: Includes up to 250 subscribers and 1,000 emails per month.
Paid Plans: Paid plans start at $30 per month.
CleverReach is an enterprise-level email marketing service that includes features like automation, forms, a campaign calendar, and reports. If your email list is small and you want to make sure you're GDPR compliant, CleverReach is a great option.
---
Free Plans: Allow you to start building your audience with useful features like unlimited landing page templates and forms to choose from and managing up to 1,000 subscribers.
Paid Plans: Paid plans range from $29 to upwards of $4,000 depending on how many subscribers you have
Convertkit gives you the fluidity and flexibility desired in email campaign creation and execution. You get great performance and increased productivity, you can use its automation to save time, in addition to creating a customer funnel, it is easy to use, powerful and functional, the cost is more affordable compared to other software, Instead of traditional email marketing platforms, where you have to know coding and HTML, ConvertKit provides a seamless, drag-and-drop-capable experience to create professional emails that convert. There's also an automation feature to view the whole layout of your funnel.
---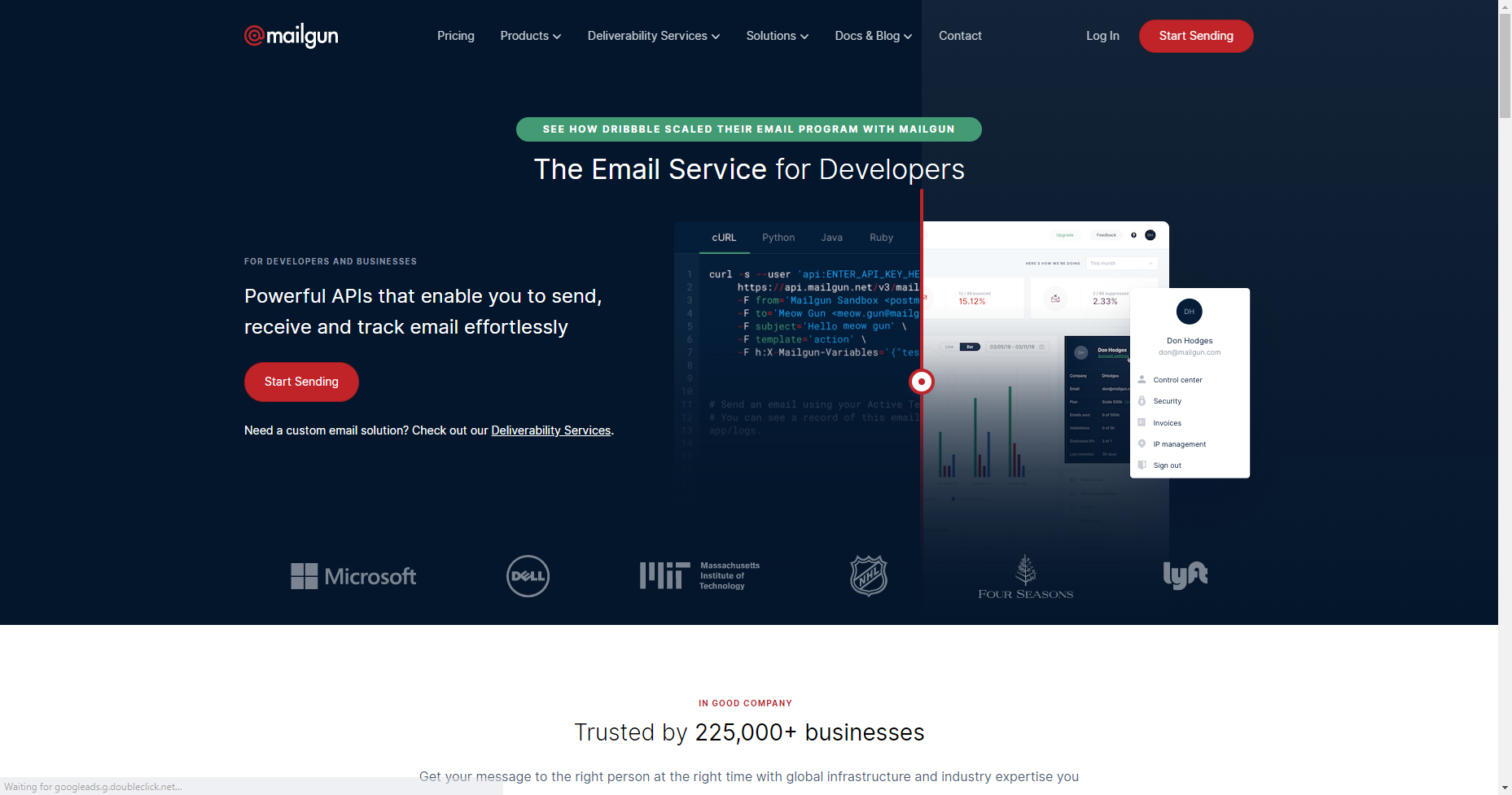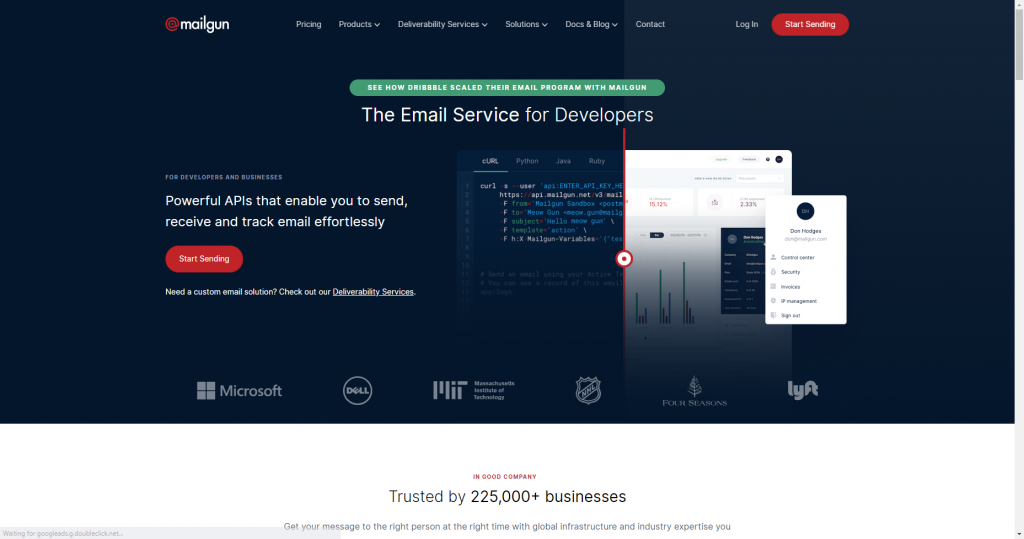 Free Plans: Includes up to 5,000 emails per month and a max of 5 Authorized Recipients.
Paid Plans: Mailgun's paid plans start at $35 per month. There's also a pay-as-you-go flex plan.
Mailgun is an email marketing and automation software built with developers in mind. The platform doesn't include a drag-and-drop interface, so if you're a user with limited technical skill this might not be the email marketing service for you. But, since this platform was built for developers, you'll get complete flexibility so you can build your campaigns and emails exactly how you want them. Mailgun includes a reliable API-first architecture and a powerful sending infrastructure with advanced email validation so your transactional emails can go out in bulk and you don't have to worry that they'll bounce back or end up in the spam folder. Mailgun also has robust reporting, tracking, and analytics tools so you can stay on top of how your email campaigns are performing.