If you're not using email marketing automation tools, you're probably spending entirely too much time on your email campaigns every day. What could you do with all that time you're wasting on repeatable tasks? Lucky for you, we've put together a list of our favorite email marketing automation tools that will save you time and money. But before we get into our list...
---
19 Email Marketing Automation Tools to Level Up Your Campaigns:
---
What Is Email Marketing Automation?
Email marketing automation is the process of automating your email marketing using triggers, drip campaigns, and more. This is different from email broadcasts that are created and sent in the moment. Email marketing automation makes it a whole lot easier to create and manage email marketing campaigns without spending countless hours writing and sending emails each week.
And email marketing automation can have an impact not only in terms of time saved but revenue brought in. As of Q4 2020, automation accounted for less than 2% of all sends but engaged nearly 14% of the total orders during the quarter (Omnisend). Not only that, but automated welcome emails regularly convert better than any other type of email campaign, with 58% of welcome emails converting!
To best leverage automation, though, you need the right email marketing automation tools for the job. Here are our picks.
---
19 Email Marketing Automation Tools
In this list of email marketing automation tools, we're going to cover a few different email marketing automation needs, like:
Growing your email list

Tracking and monitoring your email campaigns

Integrated email marketing automation

Email testing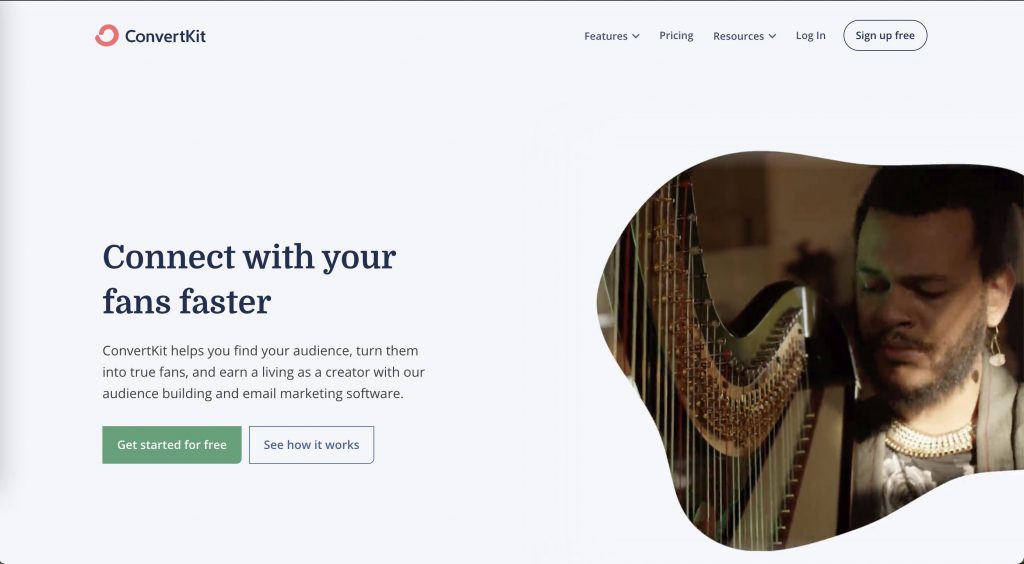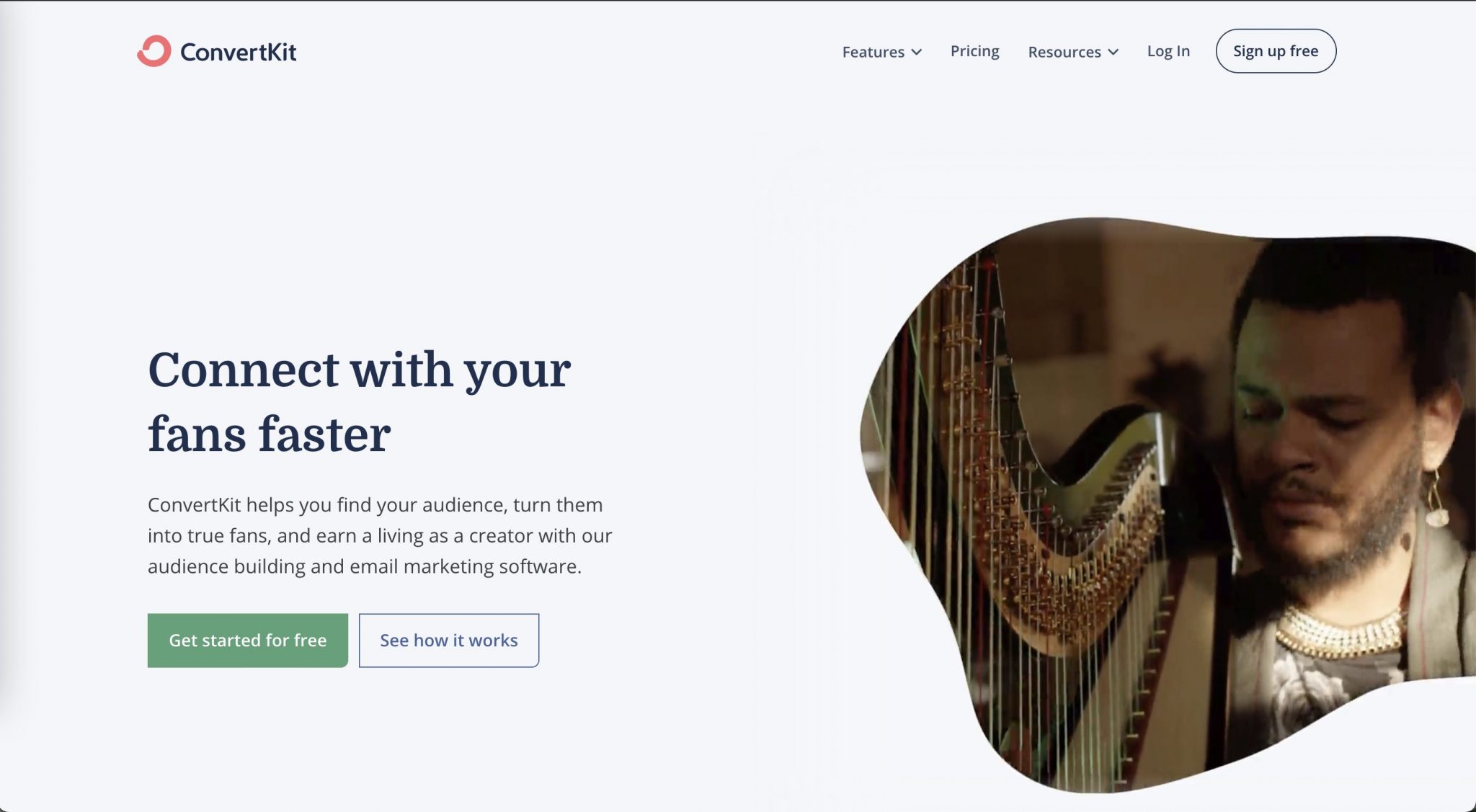 ConvertKit is an email marketing automation tool built with creators in mind. This email marketing service helps you find your audience and nurture them to true fandom. The platform includes form, landing page, and email templates, segmentation tools, and tons of automations. Plus, you can test out your emails to make sure what you're doing is getting the best return.
Pricing: ConvertKit is free for up to 1,000 subscribers. There are two paid plans—Creator starts at $25/month and Creator Pro starts at $50/month.
---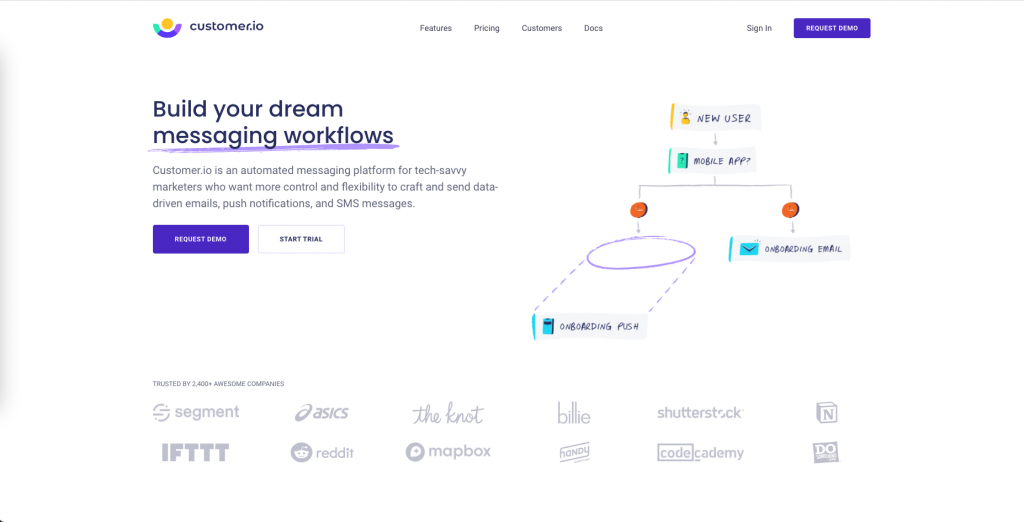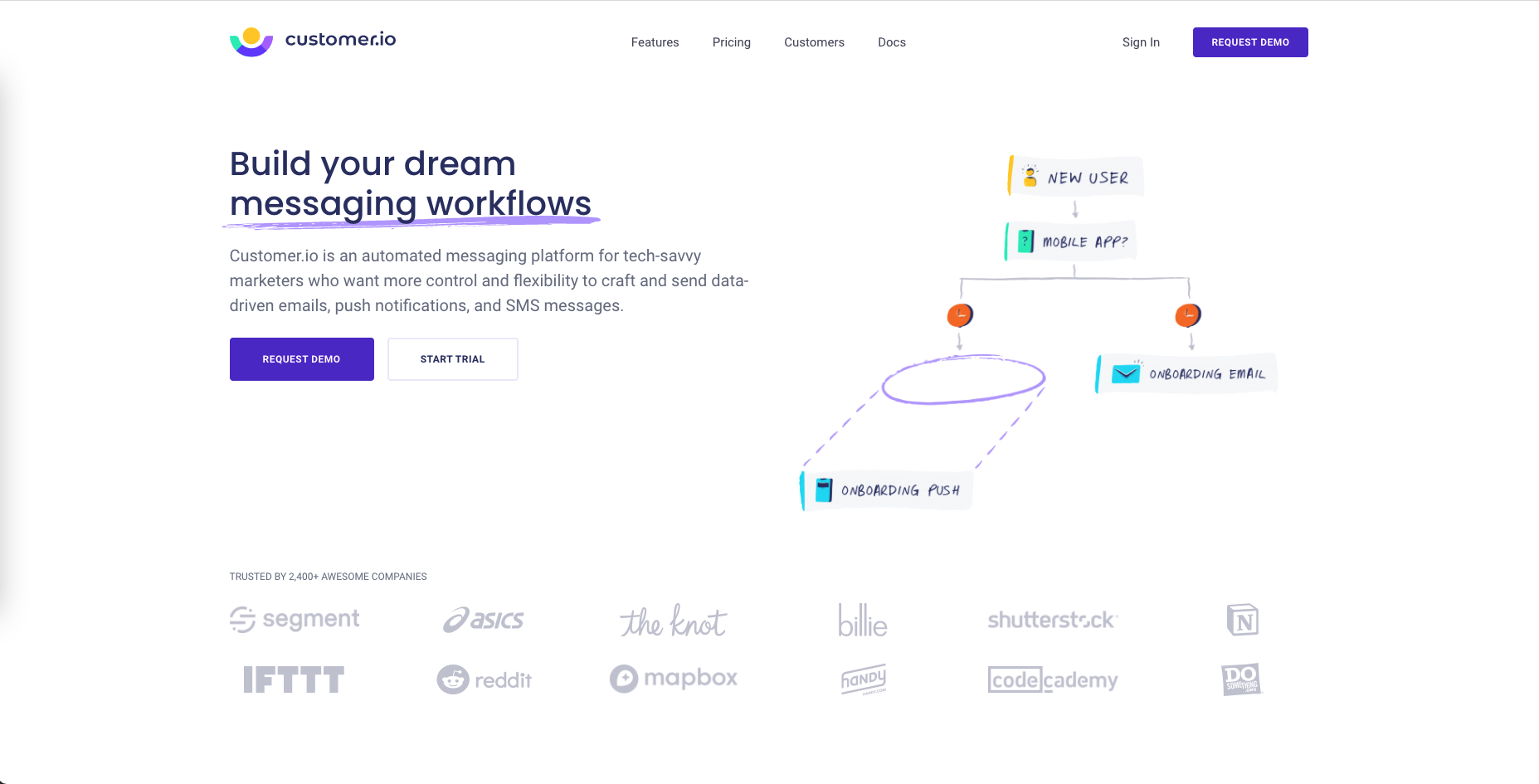 Customer.io makes it easy to send targeted emails, SMS, and push notifications so you can drive subscriptions and build strong relationships. With its RESTful API, you can create, update, and delete subscribers and send events from your app as well as upload user data using a CSV or add them manually. The platform includes starter templates and offers customization with drag-and-drop tools, HTML, or Rich Text editors. With Customer.io, you can even sync your segments to your ad networks!
Pricing: Customer.io offers two plans. Basic starts at $150/month and Premium starts at $995/month.
---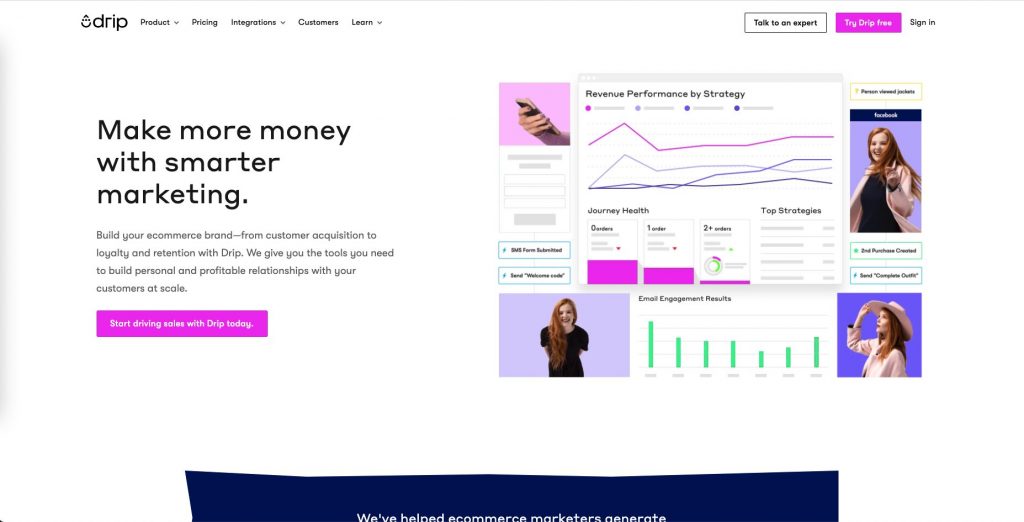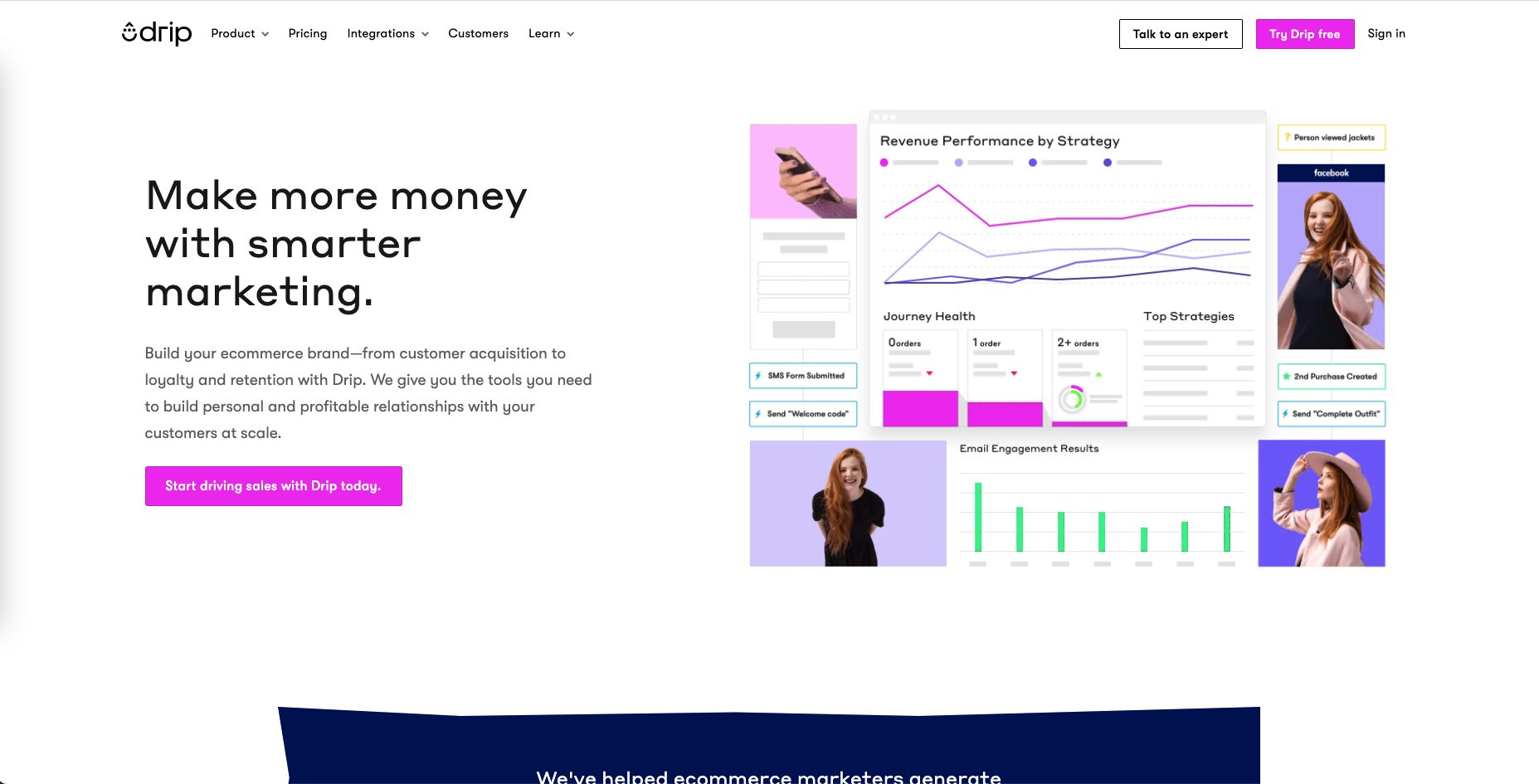 Drip is more than an email marketing automation tool, it's an eCommerce revenue engine. With Drip, you can drive revenue through personalized customer experiences. The platform includes multichannel marketing automation along with powerful segmentation so you can create targeted marketing campaigns and reach your target audience across several platforms.
Pricing: Drip pricing starts at $19/month.
---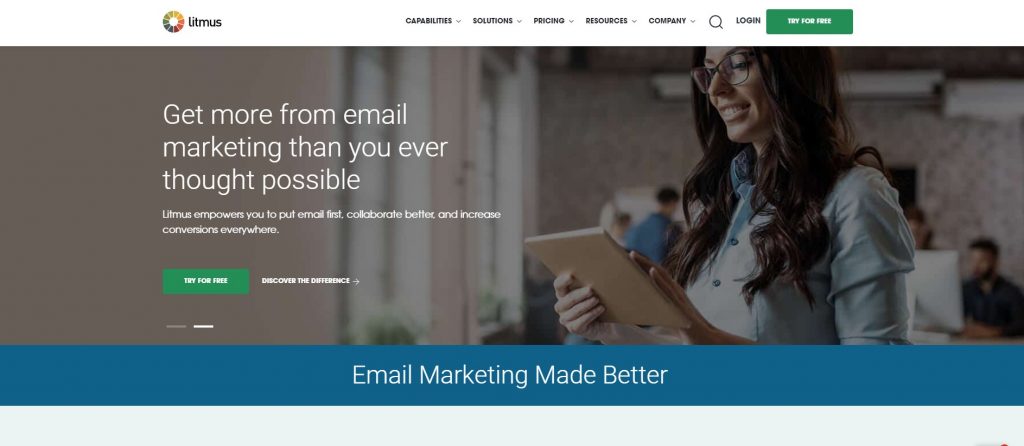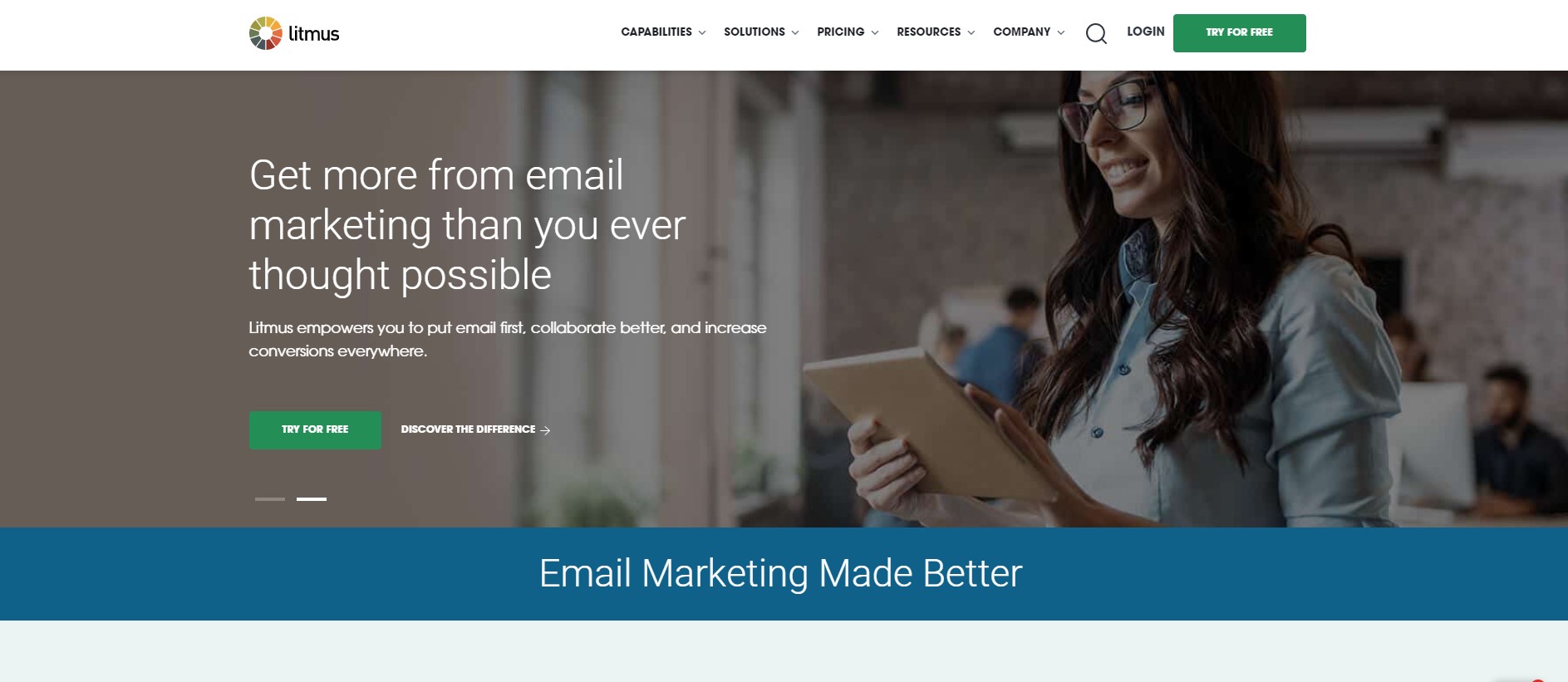 Litmus is one of the best email marketing automation tools for testing. You can test up to 40 email clients and devices with just a click, speeding up the email review process while still helping you send error-free emails. Then, you'll be able to review the analytics to find out what worked and what didn't so you can make data-driven decisions to improve segmentation and personalization.
Pricing: Litmus offers three plans. The Basic plan starts at $79/month and Litmus Plus starts at $159/month. There's also a Litmus Enterprise option that requires a custom quote.
---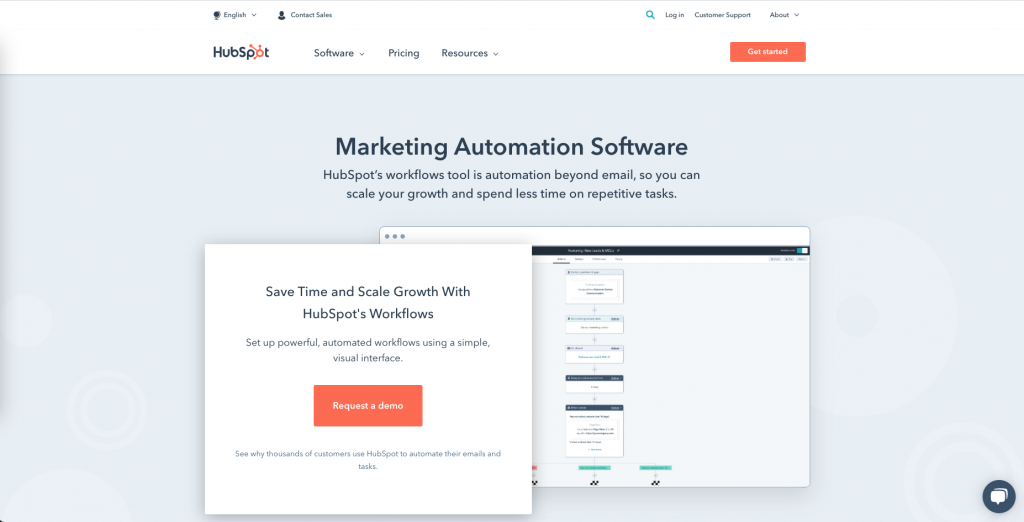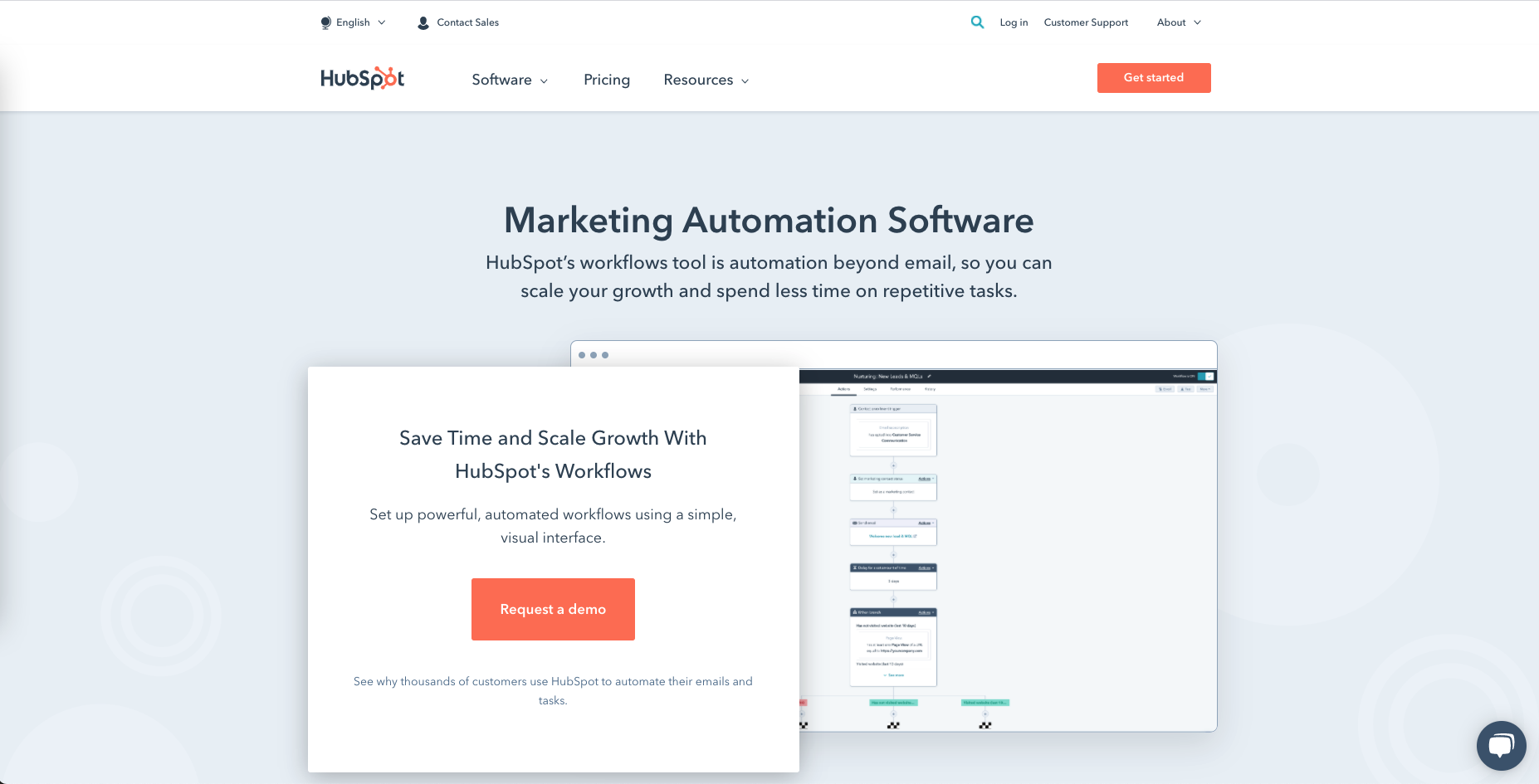 HubSpot has long been ranked at the top of just about every list of the best marketing automation tools for many marketing tasks, not just email. You can use HubSpot to set up integrated workflows for your email drip campaigns, making it easy to nurture leads through your marketing funnel. It offers tons of triggers, conditions, and actions—all tied to a clear goal—so you can get your emails to the right people at the right time.
Pricing: HubSpot Marketing Hub has three different price points. The Starter plan is priced starting at $45/month, the Professional plan starts at $800/month, and the Enterprise plan starts at $3,200/month.
---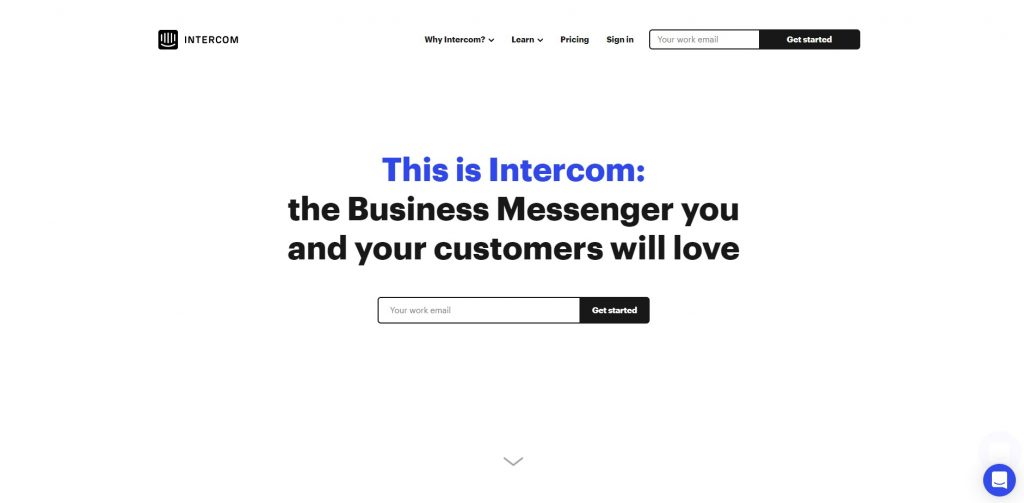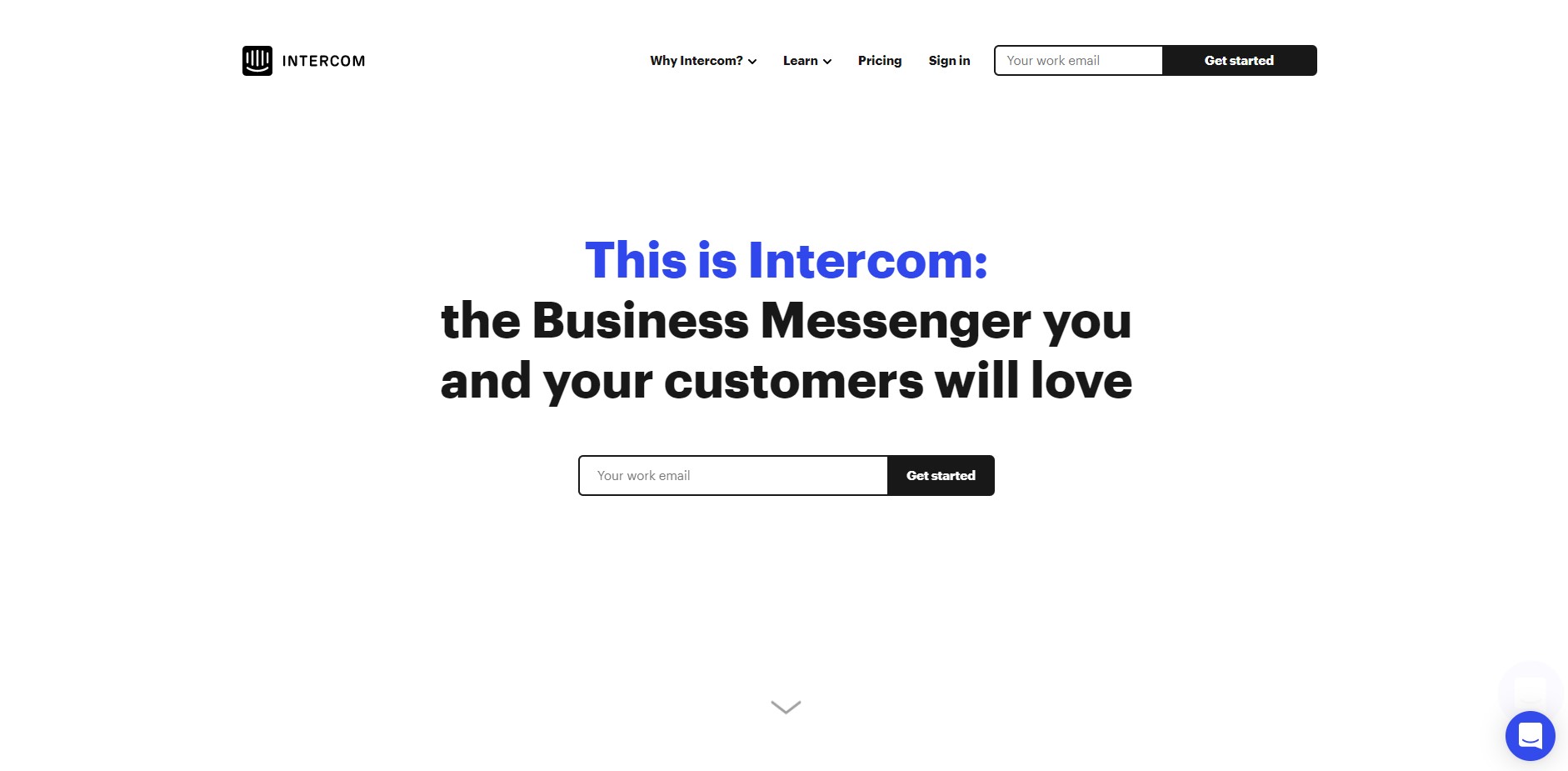 Intercom is a business messenger that not only offers a tool to automate your email marketing, but also live chat, bots, apps, product tours, and messages. You can use Intercom to activate and onboard new customers as well as re-engage current customers you've lost touch with using targeted marketing messages. It includes segmenting solutions and triggers for email, push, website, or even in-product content so you can reach your potential and current customers anywhere.
Pricing: Intercom has two plans priced specifically for small businesses. The Start plan starts at $59/month and the Grow plan starts at $119/month. You can get demos for complete solutions like conversational marketing, conversational customer engagement, and conversational support.
---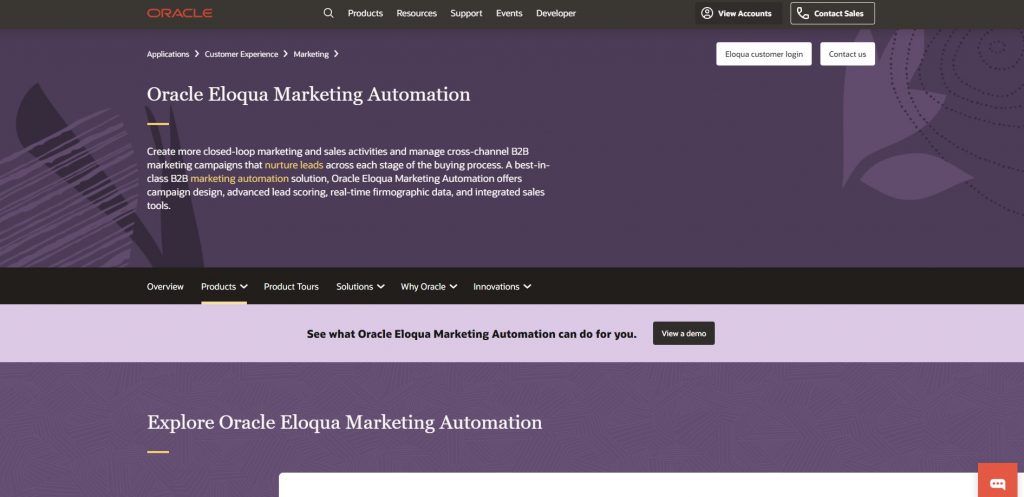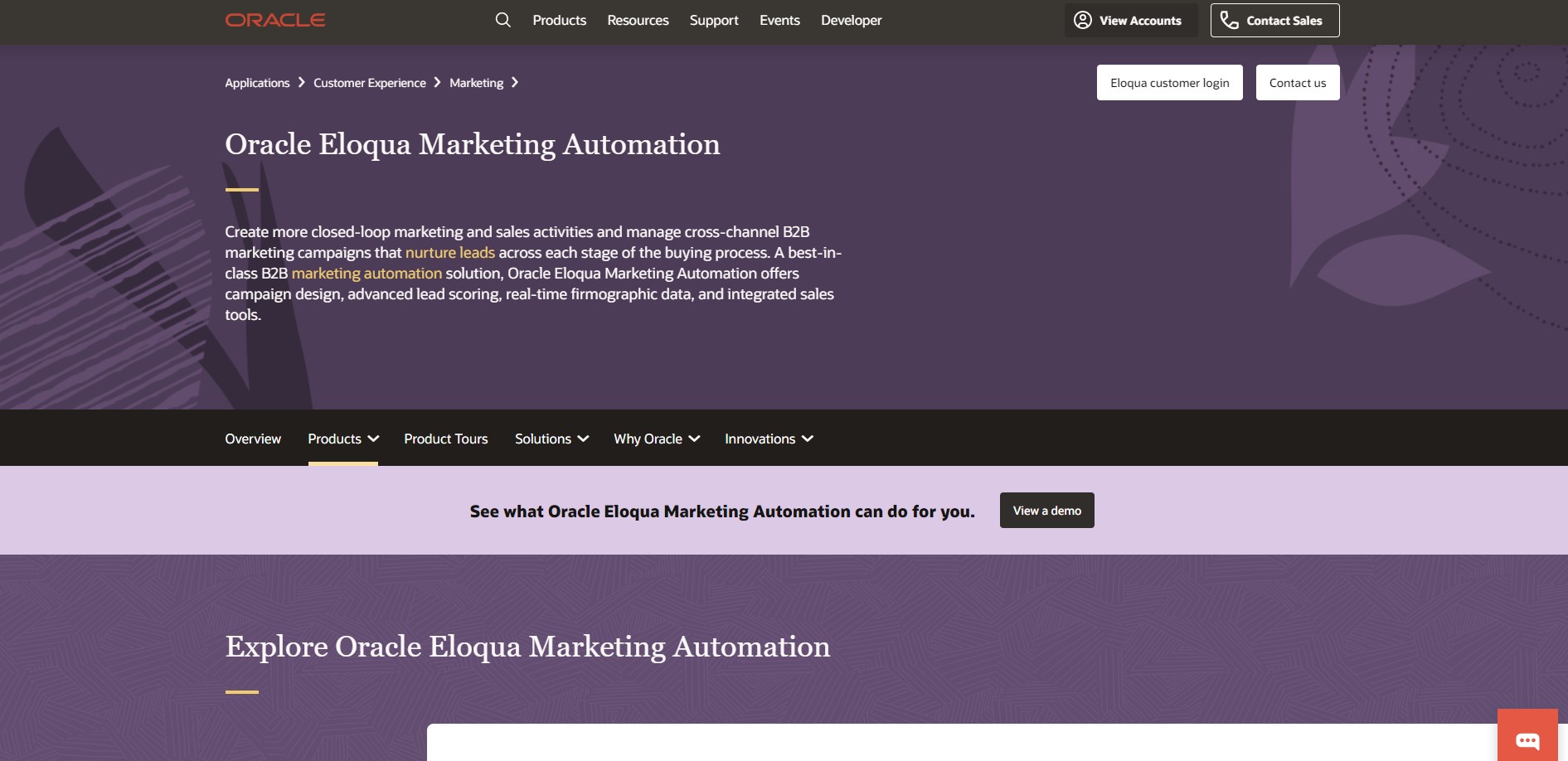 Oracle Eloqua is one of the most powerful email marketing automation tools on our list (and it has the price tag to prove it). It truly is a best-in-class solution that includes campaign design, integrated sales tools, real-time firmographic data, and advanced lead scoring. Email marketing automation is just one part of what this platform does. You can use Oracle Eloqua to segment and target the right people based on interests, location, and other attributes.
Pricing: Oracle Eloqua has three pricing levels with Basic starting at $2,000/month and Standard starting at $4,000/month. For the Enterprise plan, you'll need to contact them for a quote.
---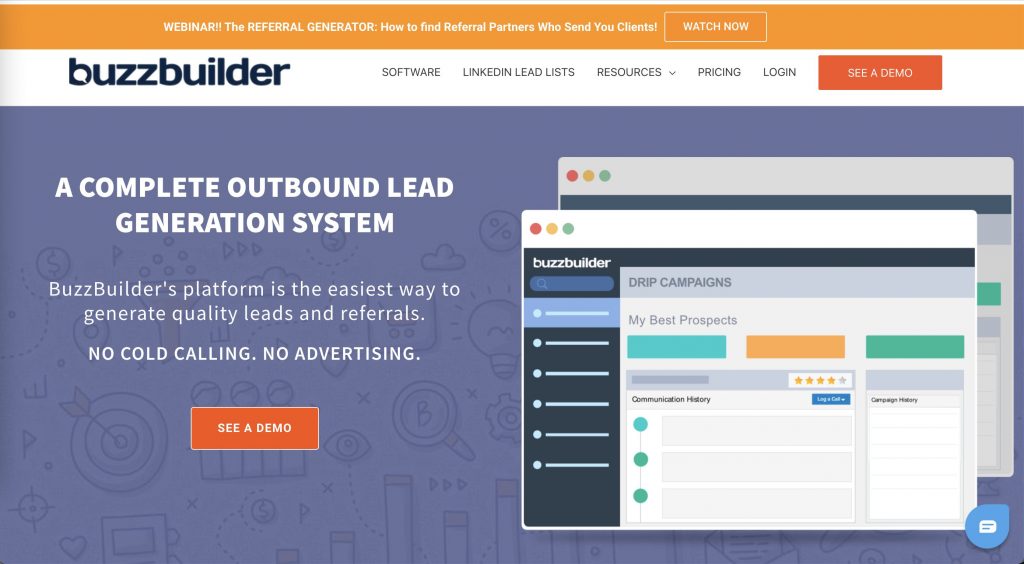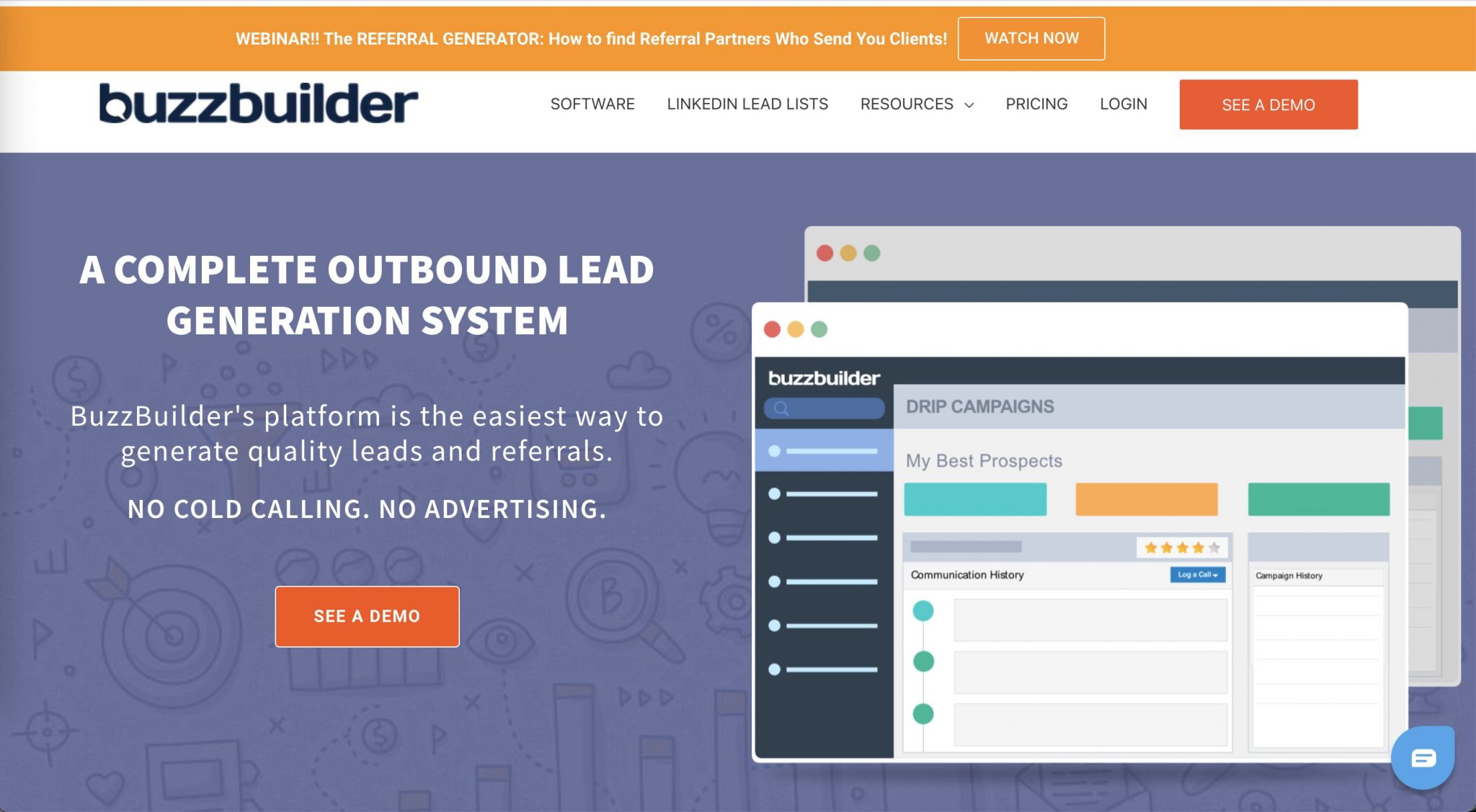 BuzzBuilder Pro is an outbound lead generation system that makes generating leads and referrals really easy. You can use this platform for personalized cold email campaigns and automated follow-ups. It also has predictive lead scoring so you can spend your time and money on those who are truly interested. With intelligent automation, your campaigns will run on their own and, according to BuzzBuilder Pro, save you 5+ hours every week.
Pricing: BuzzBuilder Pro seems to have three pricing tiers (Individual, Team, and Done-For-You), and you need to call for pricing on any of them.
---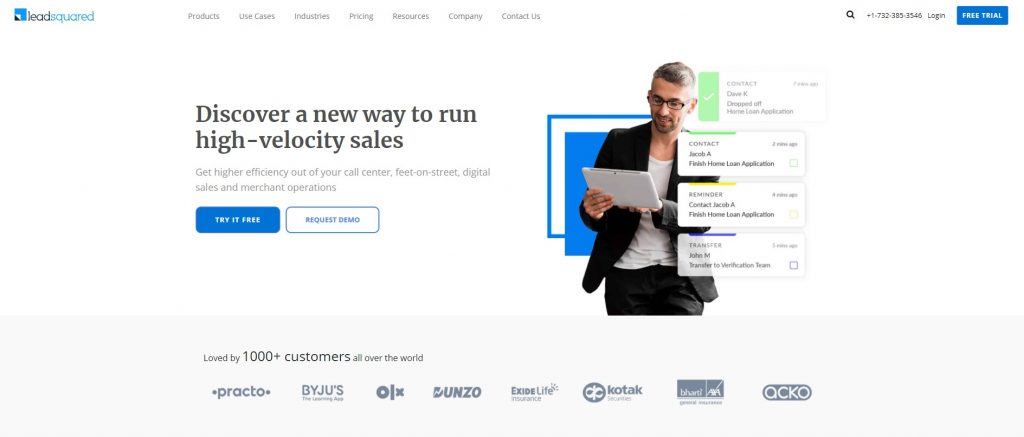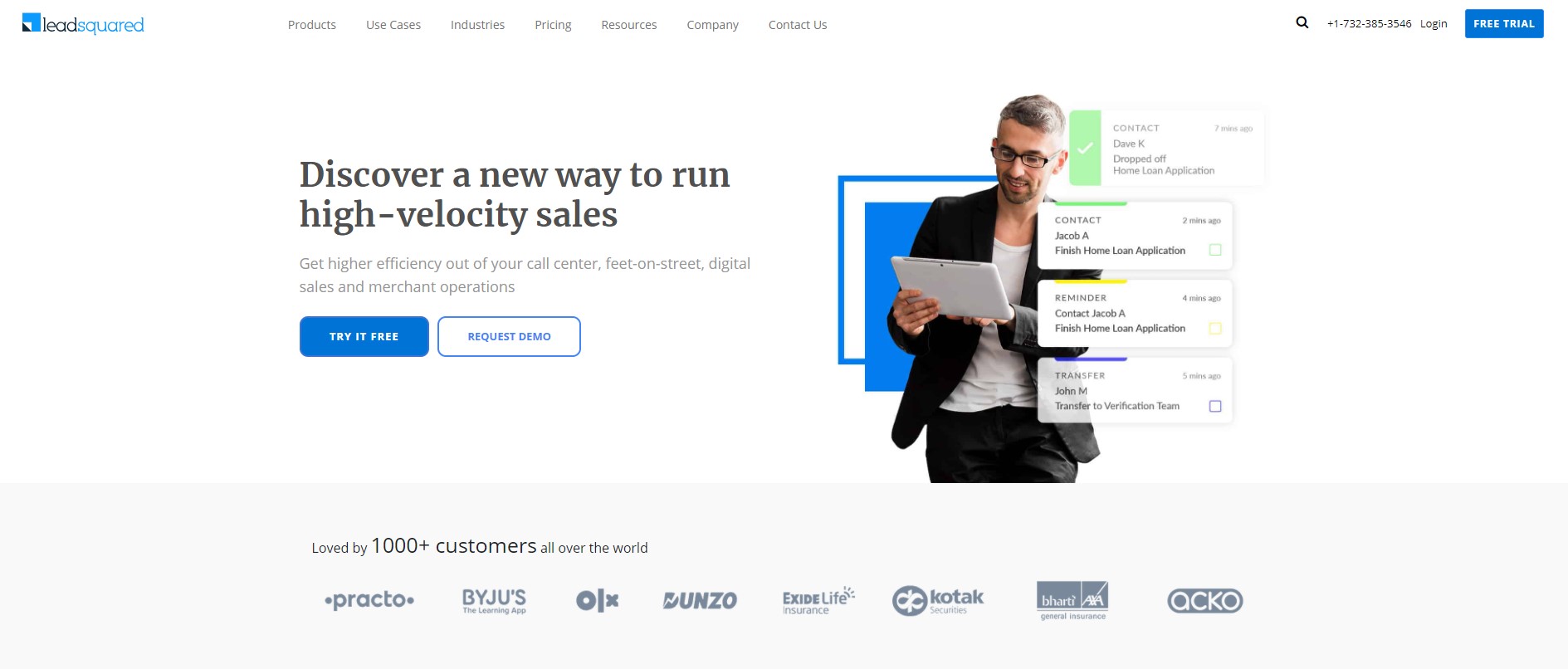 LeadSquared brings together all of your marketing avenues, from call center to in-person, to digital. It includes marketing automation features that will help you move leads through your marketing funnel faster and gives you the tools you need to communicate with your customers and leads no matter where you find them—email, text, social, and a lot more. LeadSquared includes segmentation tools so you can target leads based on activities, interests, demographics, purchasing behavior, and more.
Pricing: LeadSquared has three plans (Basic, Standard, and Enterprise) or you can get a custom plan specific to your needs. There's no pricing listed on the site; estimates put it at $25/month/feature.
---


Marketo is another of the more well-known email marketing automation tools on our list. You can use the visual editor and responsive templates to create emails that look great no matter where they're opened. It offers A/B testing, predictive content, and triggered emails so you can reach the right people at the right time. You can also keep your segments up-to-date easily with real-time updates that are based on demographic changes and customer behavior. There's even an app so you can review and schedule email marketing campaigns right from your mobile device wherever you are.
Pricing: Pricing is based on database size and isn't publicly available. Estimates put it starting around $895/month.
---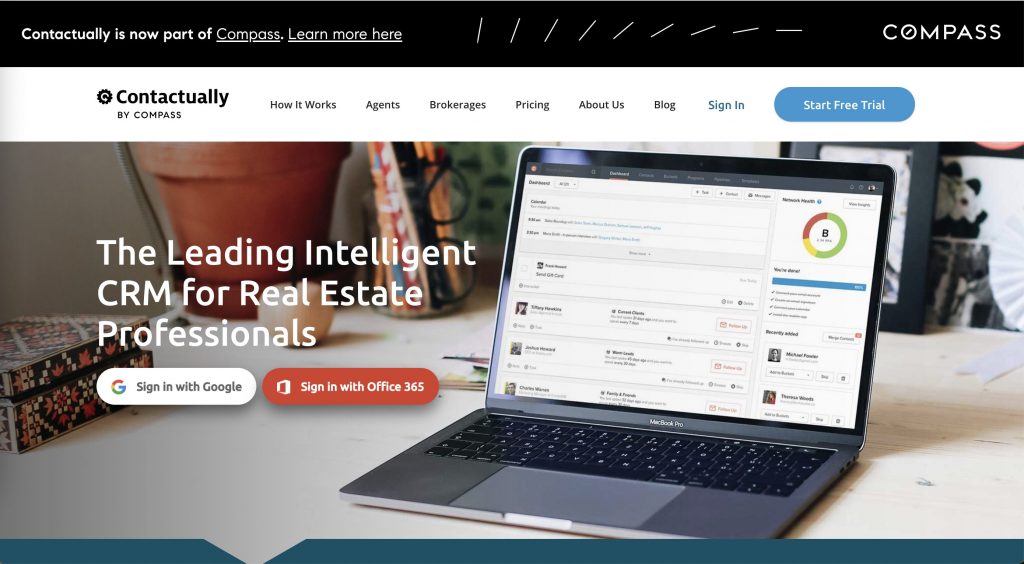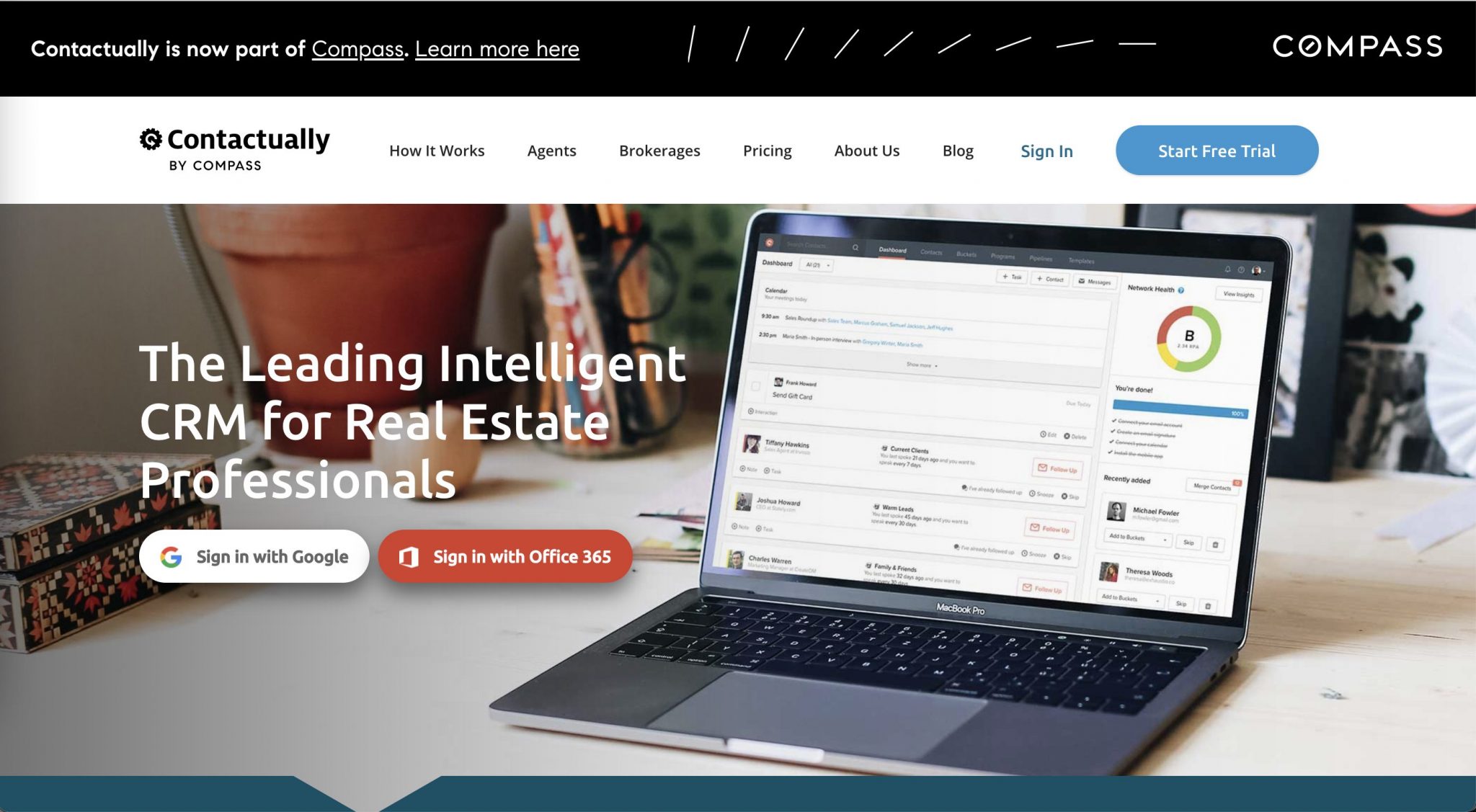 Contactually is a CRM platform. This email marketing automation tool helps you collect contacts from email, your website, and social media profiles. Then, it collects information about those contacts so you can focus on the highest quality leads. It was built for the real estate industry but can be used across verticals.
Pricing: The Professional plan starts at $69/month and the Accelerator plan starts at $119/month.
---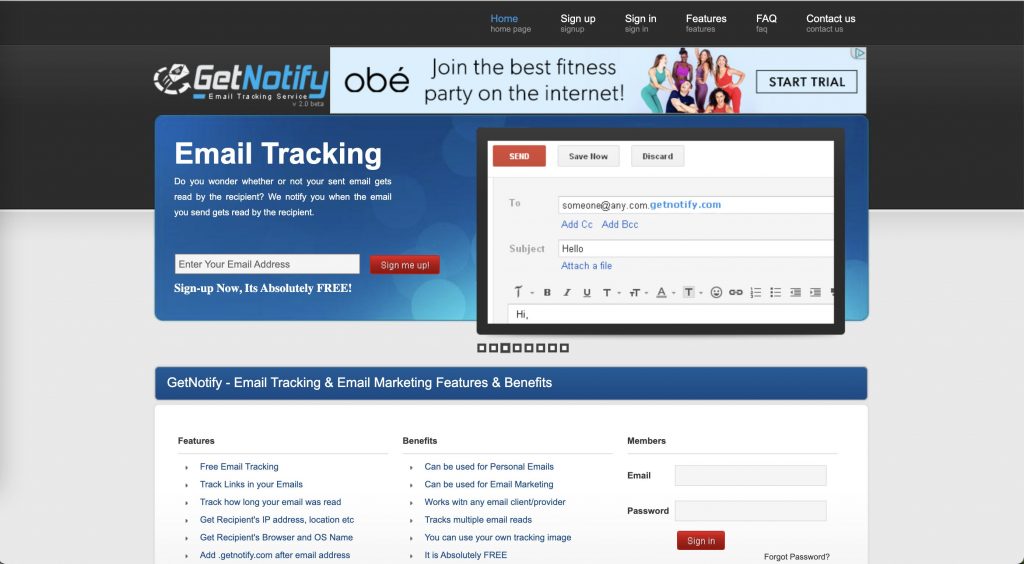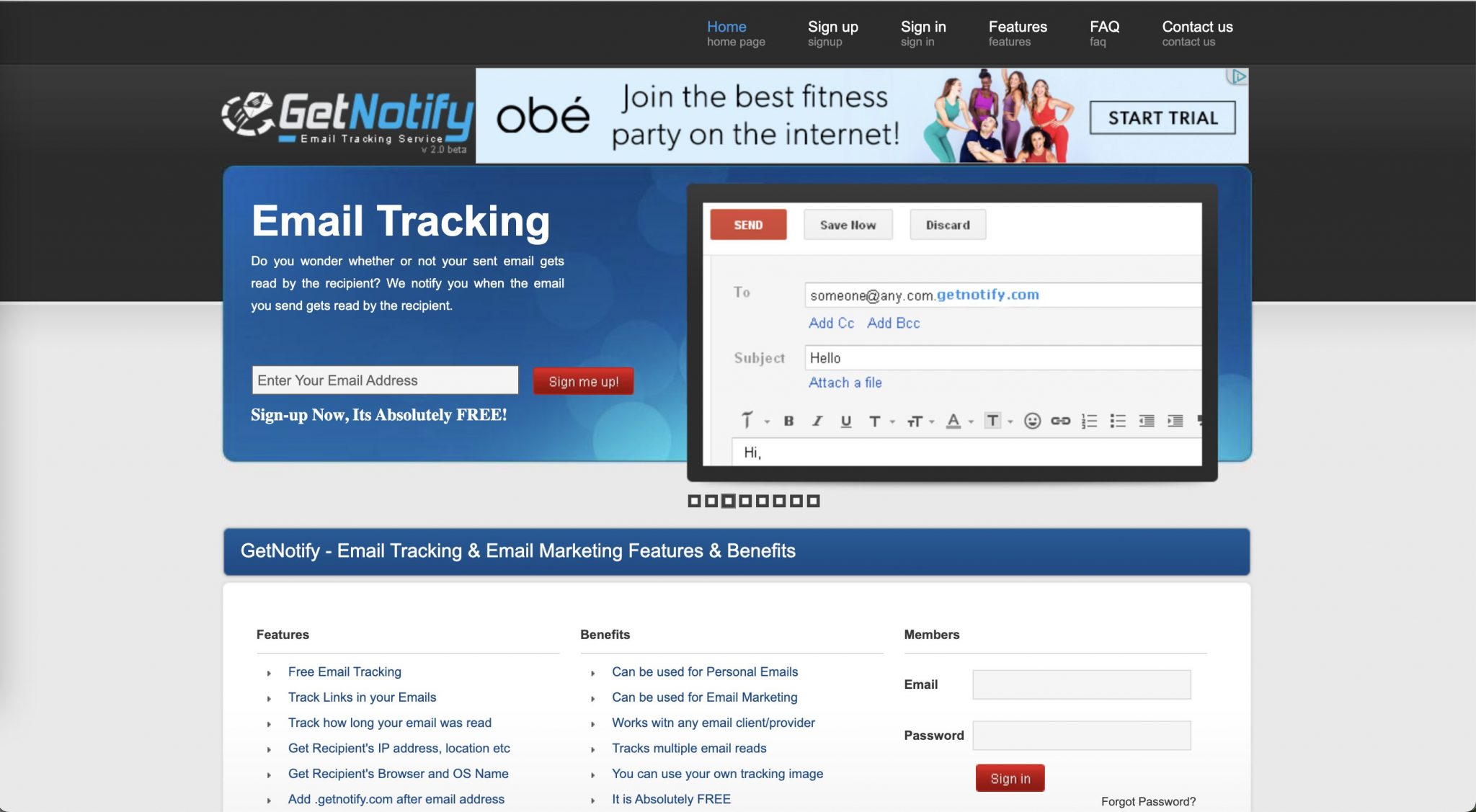 GetNotify is a donation-based email marketing automation tool that notifies you when your recipient reads your email. It's really easy to use (just add ".getnotify.com" to the recipient's email address). Your recipients won't see it and won't know that you're getting notified when they open your emails. This makes it easy to reach out to people at key moments like when they're reading through your proposal.
Pricing: GetNotify is donation-based and offers a free plan.
---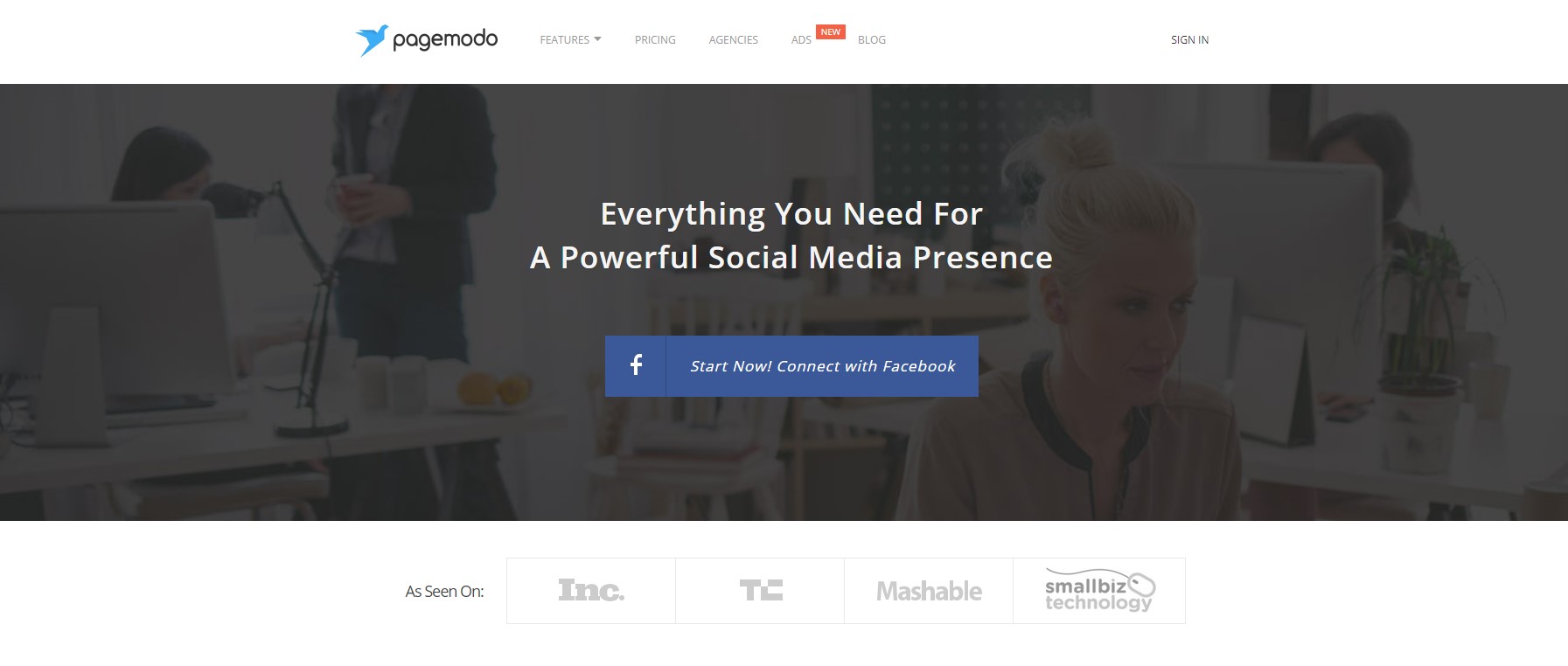 If you want to use your Facebook business page to grow your email list, PageModo will help you create a scroll-stopping landing page. You can use PageModo to build an engaging page with a great cover photo, a professional welcome tab, and just an all-around professional-looking landing page so you can collect leads. You'll be able to sell products with the product tab, run contests, create and utilize contact forms, and more.
Pricing: PageModo has three plans. Basic starts at $4.95/month, Pro starts at $10.95/month, and Agency starts at $23.95/month.
---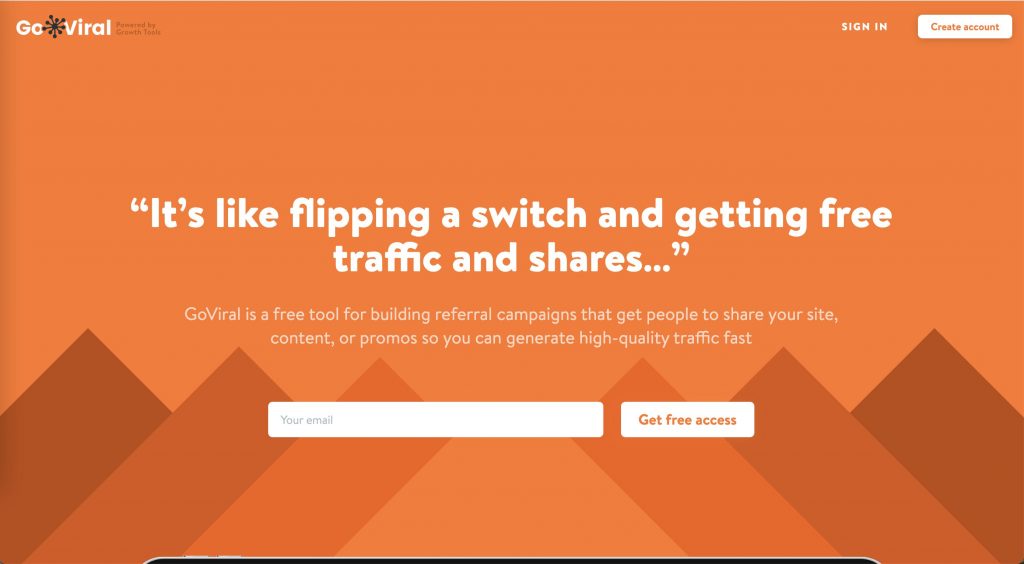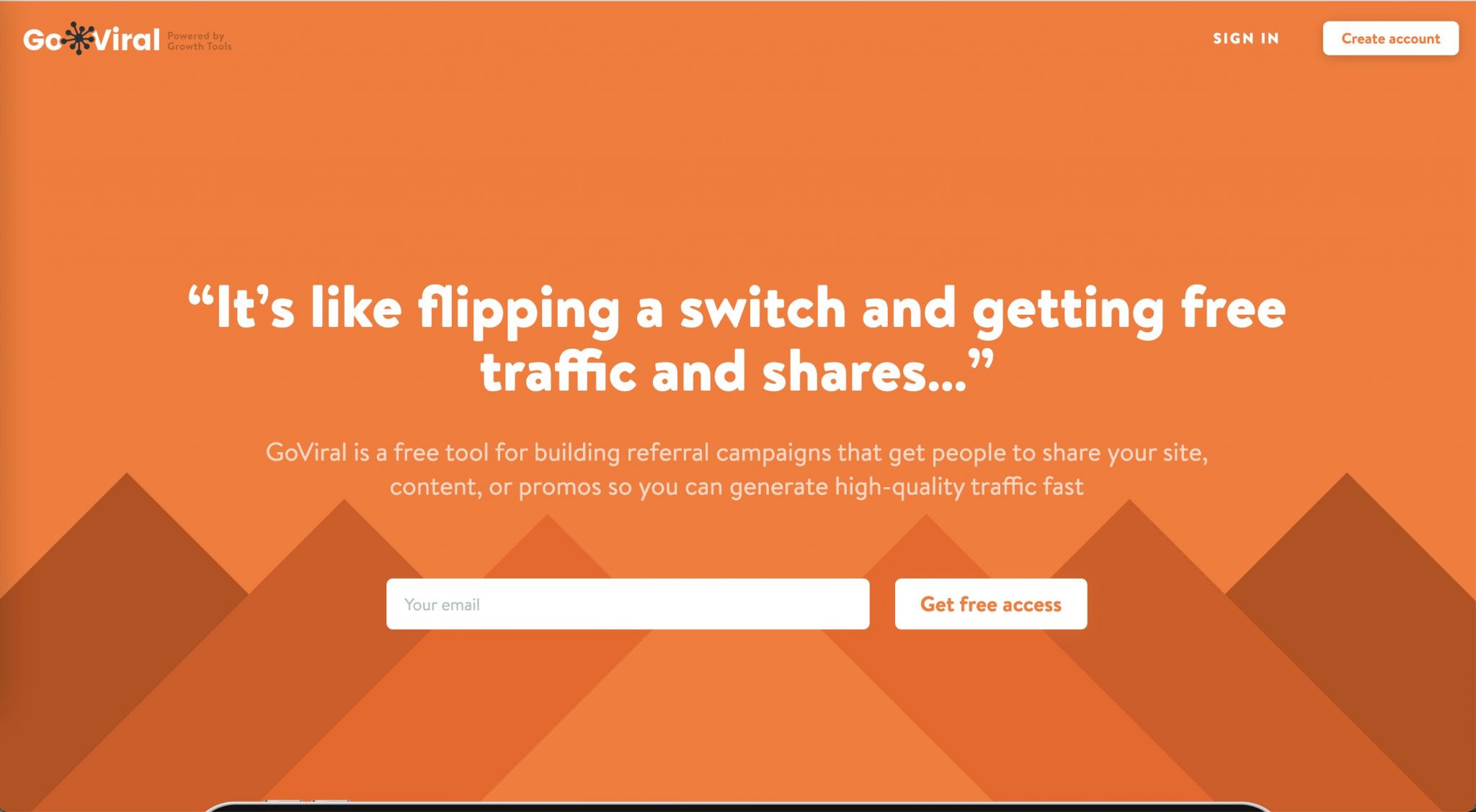 GoViral is another of the free email marketing automation tools on our list. You can use this tool to encourage subscribers to share your email newsletter opt-in with their network. It's a great tool for referral campaigns and you can even incentivize sharing. GoViral includes customizable templates so you can start your campaign fast.
Pricing: GoViral is a free tool.
---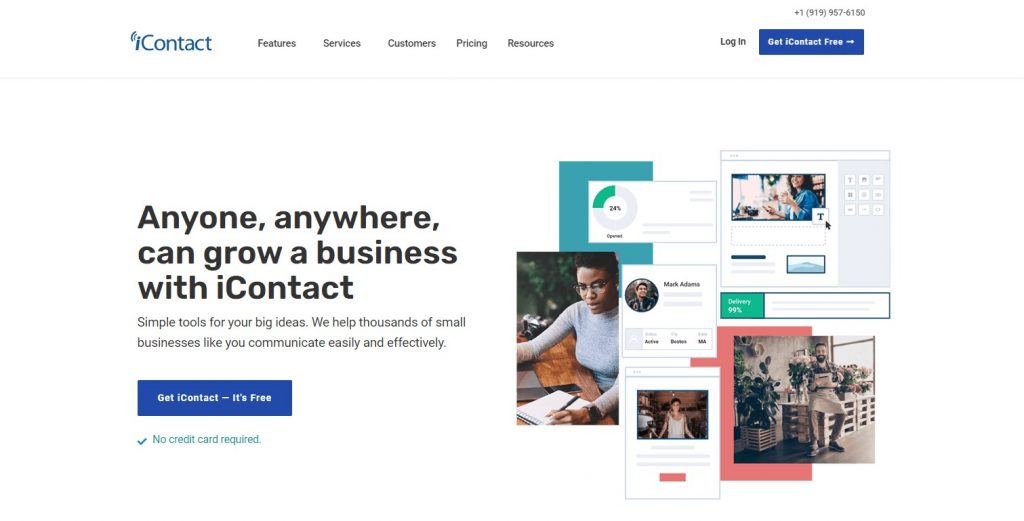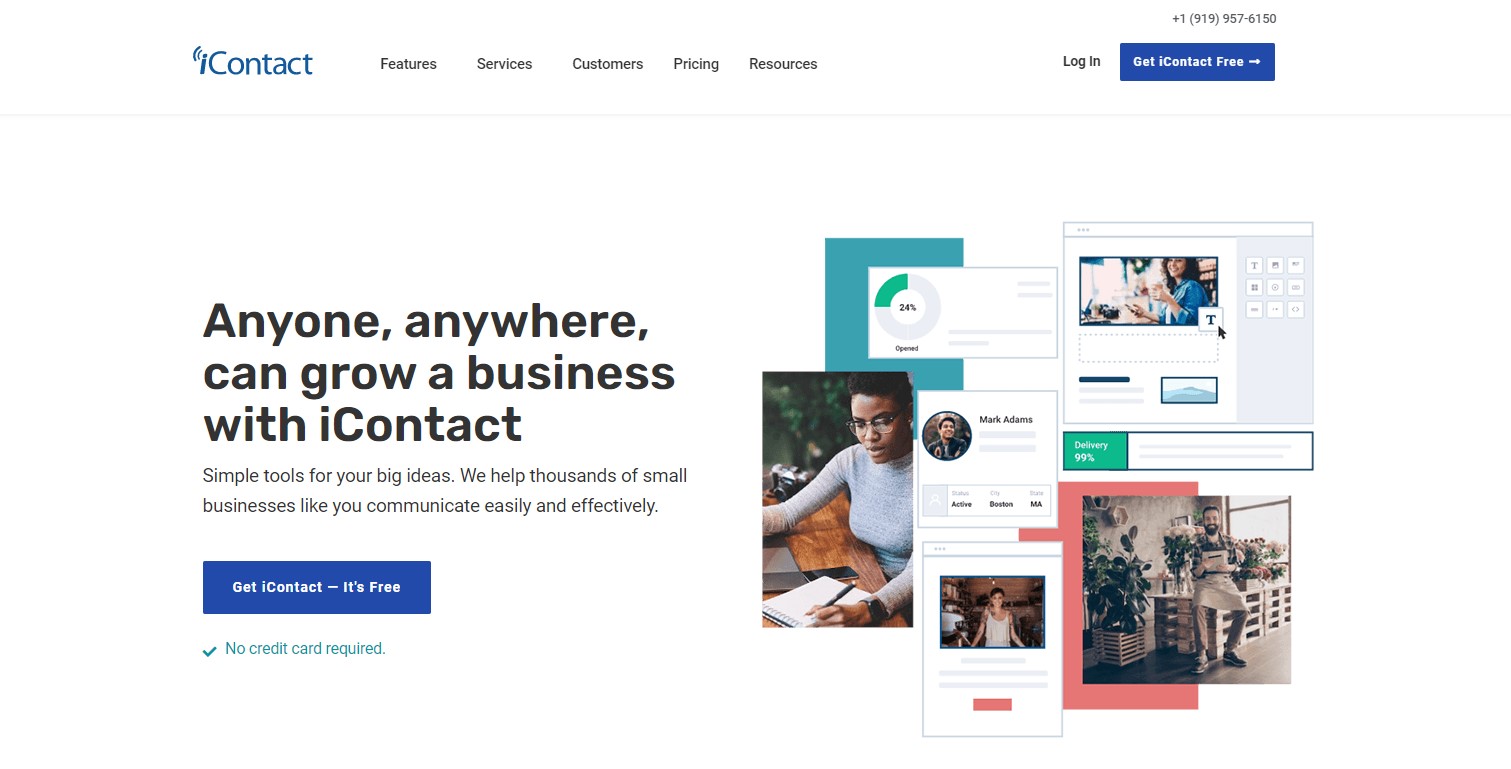 iContact offers a drag-and-drop email editor that makes it ridiculously easy to create a stunning email. You can create automated email marketing campaigns that start once a visitor interacts with your landing page, clicks a link, makes a purchase, or any other criteria you'd like. iContact has easy A/B testing tools so you can make sure your subject lines, offers, colors, and layouts are working. The platform also has a cool feature called Smart Sending that finds the best time to send automated messages based on your subscribers' engagement.
Pricing: iContact offers a free plan for up to 500 contacts and 2,000 sends per month. There are two paid plans: Standard (starting at $15/month) and Pro (starting at $30/month). If you have a larger email list, you can reach out for custom pricing.
---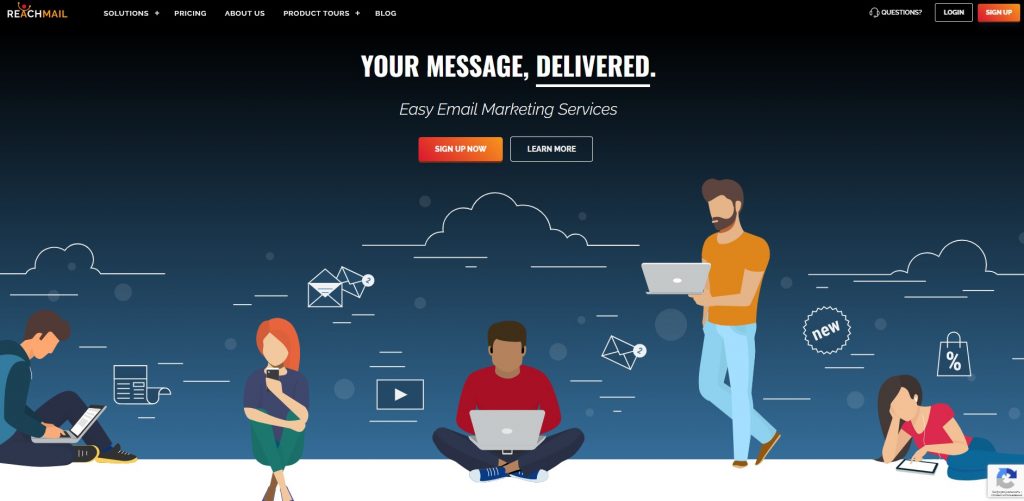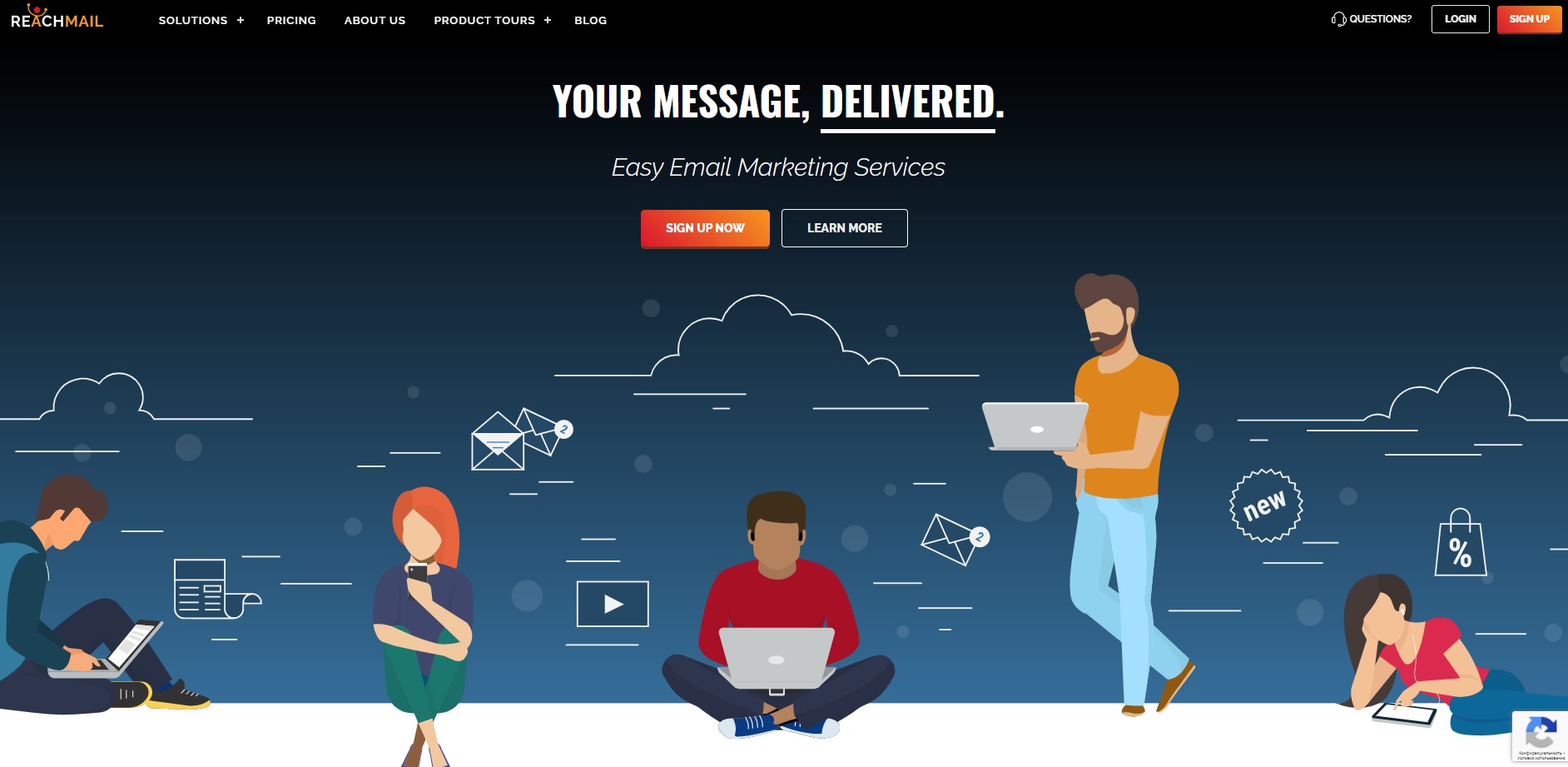 ReachMail is an email marketing service and email marketing automation tool that's built to fit a broad range of customers and use cases. It has a drag-and-drop email builder that small business users will love, a full-fledged API for larger companies' needs, and everything in between. The testing feature lets you compare performance for up to five email campaigns at once and considers subject lines, images, and content to determine which emails are performing best. And, of course, ReachMail offers drip campaign and auto messaging tools.
Pricing: ReachMail has a free plan for up to 2,500 contacts and 7,500 sends per month. There are 11 paid plans ranging from Basic ($9/month) to Pro Unlimited ($749/month).
---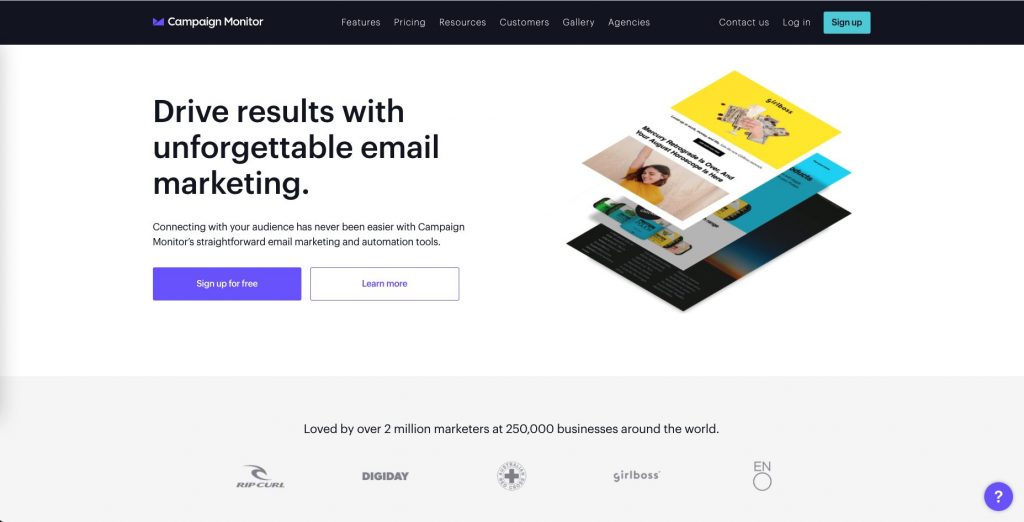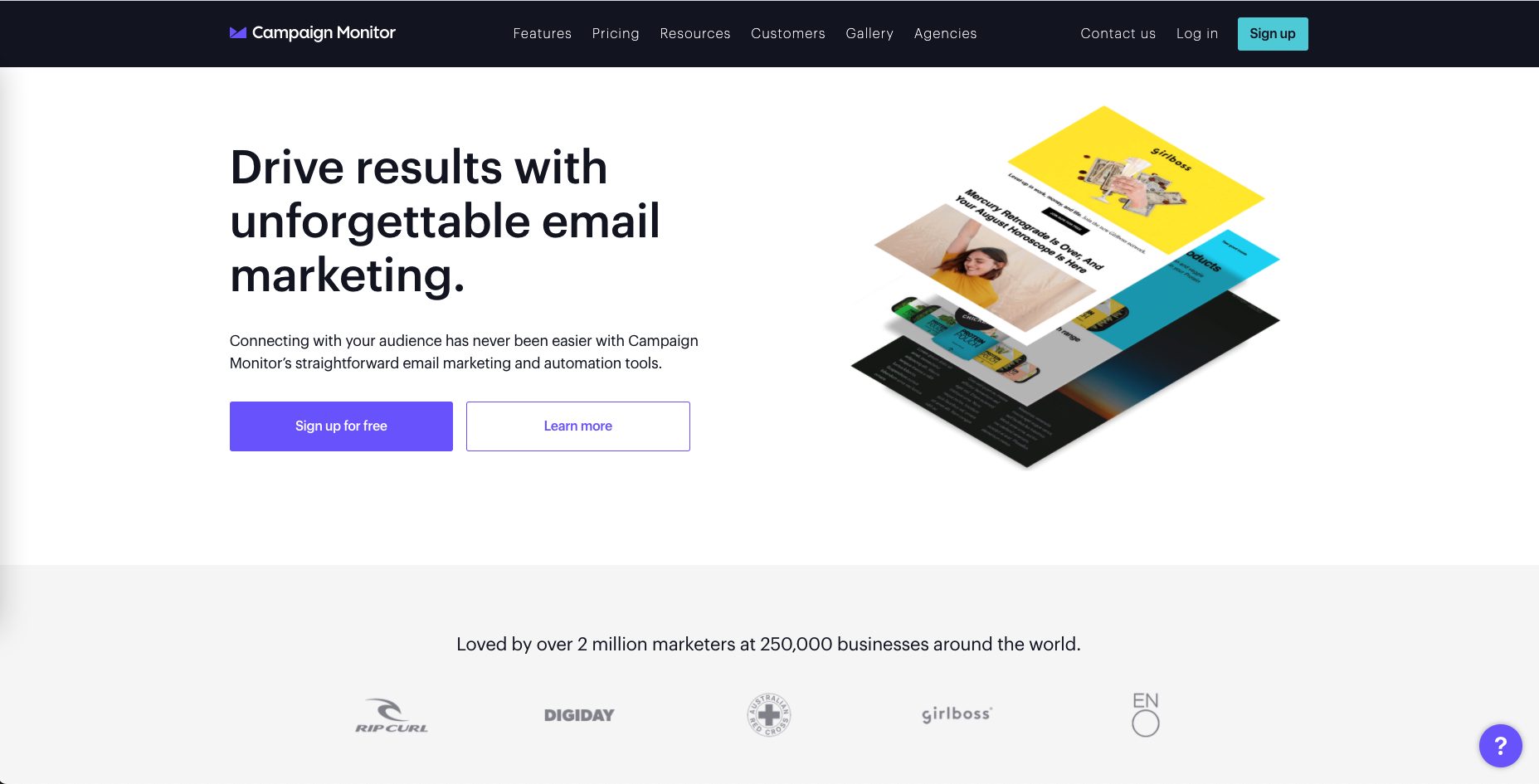 Campaign Monitor is another email marketing platform with email marketing automation tools. You can use the platform to send relevant and timely emails targeting your subscribers based on interests, demographics, and more. The reporting tools will help you get the data you need to ensure that your email marketing strategy is working. Campaign Monitor also helps you build customer journeys that you can then automate.
Pricing: Campaign Monitor offers three pricing plans: Basic (starting at $9/month), Unlimited (starting at $29/month), and Premier (starting at $149/month).
---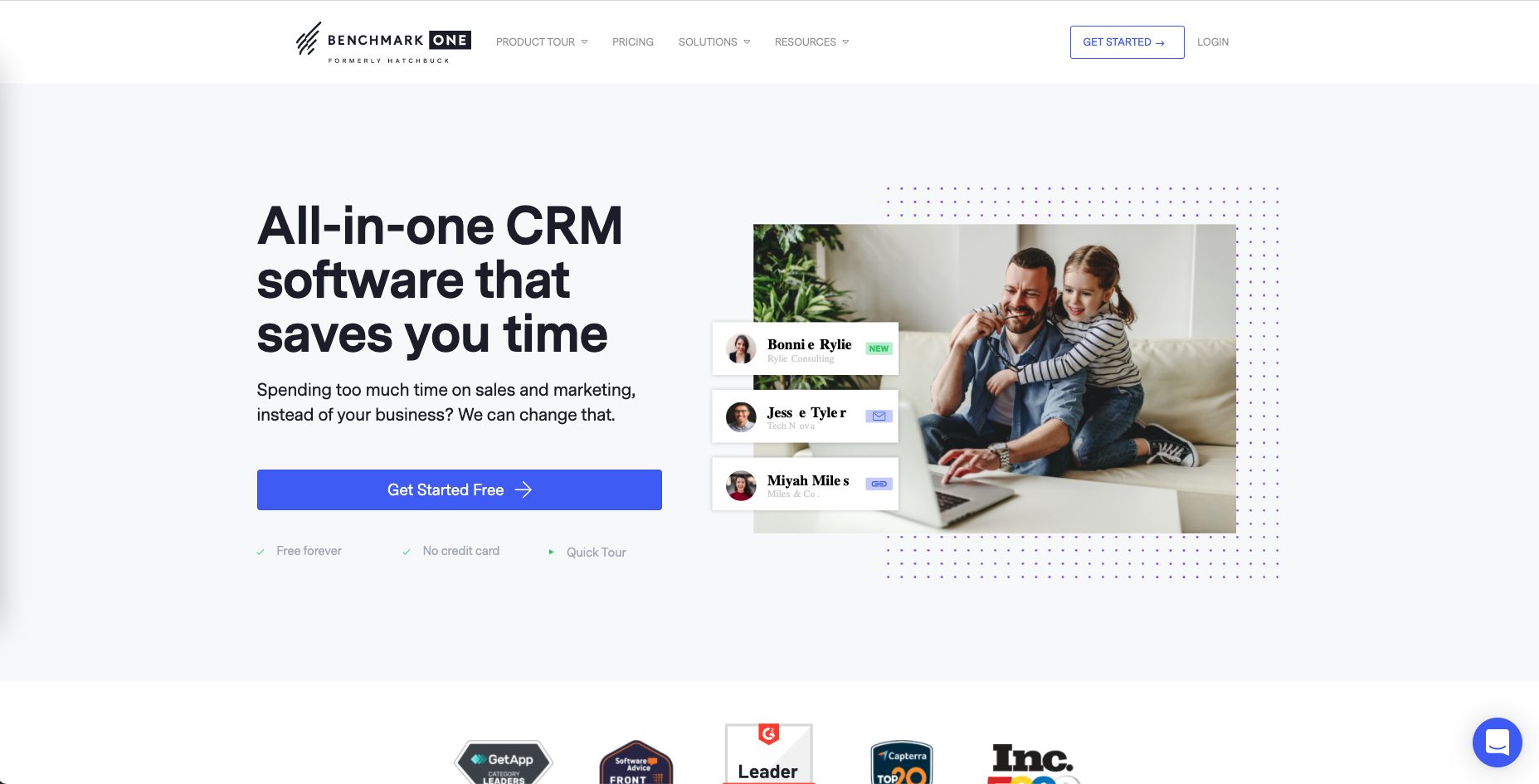 BenchmarkONE (formerly Hatchbuck) has a drag-and-drop email builder with templates as well as an HTML editor. It also includes sign-up forms that you can use to grow your email marketing list and automatically tag and score contacts so your email campaigns are targeted and personalized. The marketing automation features are extensive, including automated drip campaigns, hot leads identification, and analytics that will help you make data-driven decisions.
Pricing: You can get started on BenchmarkONE for free (up to 1,000 emails per month). Paid plans include Core (starting at $79/month), Pro (starting at $139/month), and Enterprise (starting at $199/month).
---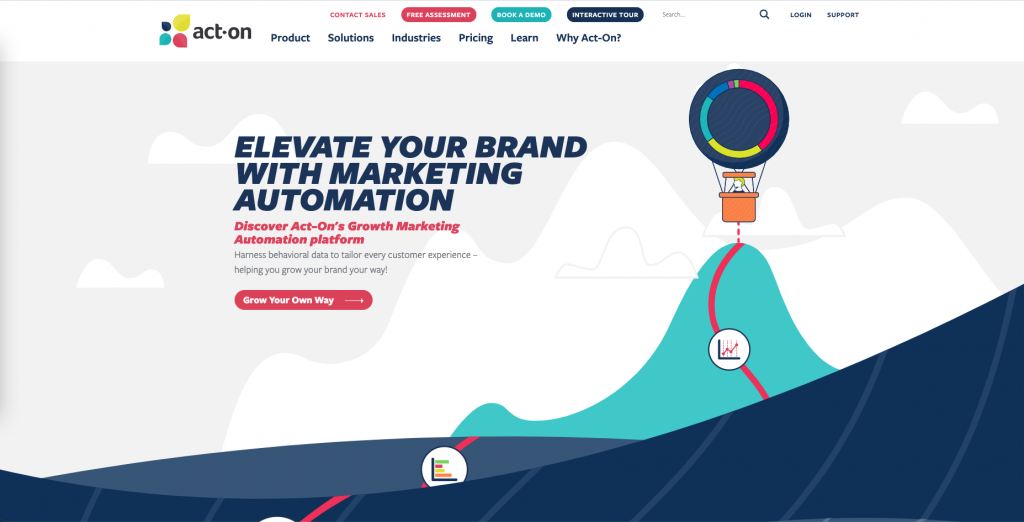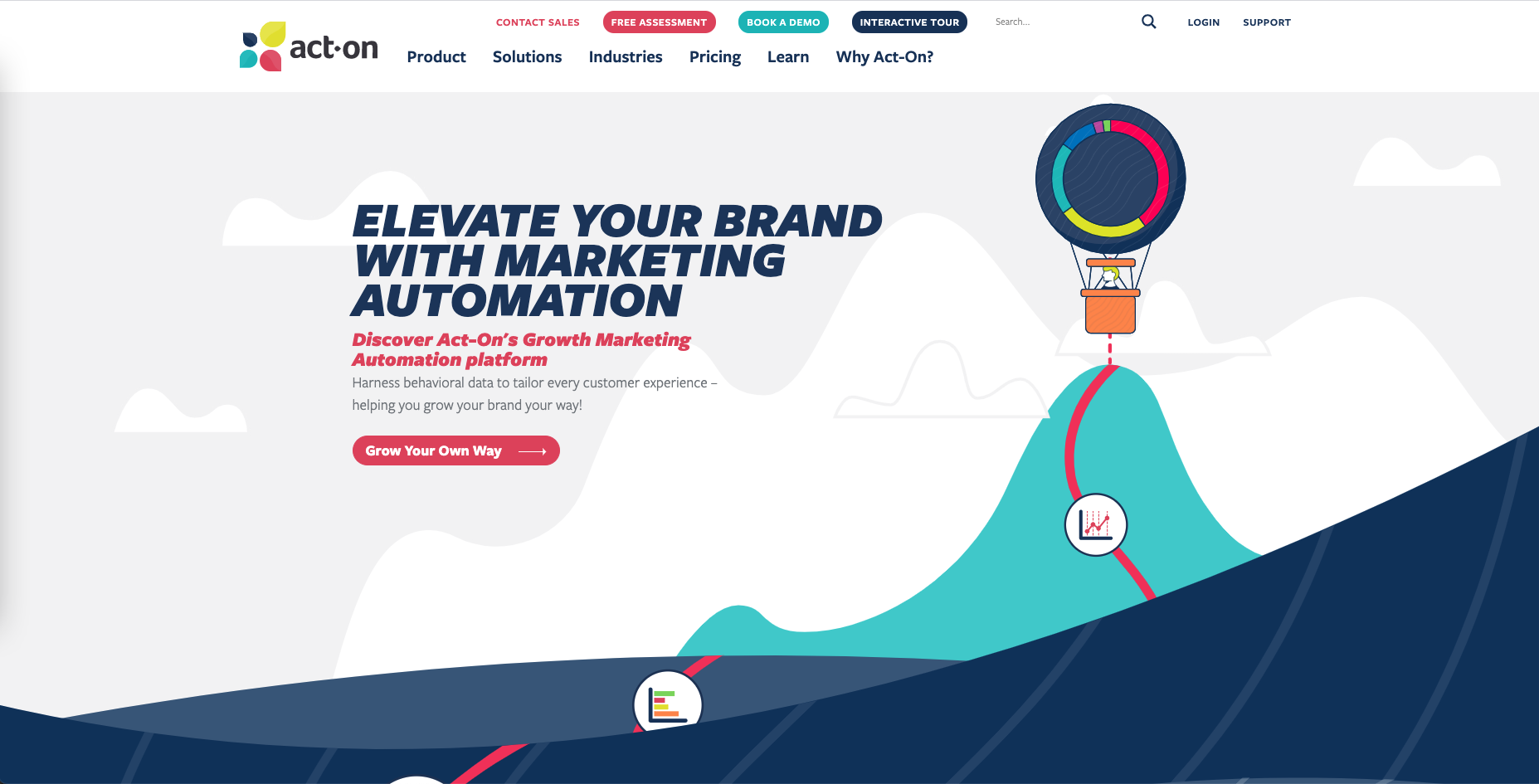 Act-On is a growth marketing automation platform geared towards large businesses. It includes several powerful email marketing automation tools like an automated journey builder to plan, process, deliver, track, and analyze communications workflows. The platform also includes enhanced transactional event-triggered email so you can send personal and urgent messages based on real-time actions. There's also a cool Adaptive Sending feature that tracks and analyzes each contacts' behavior based on when they open, click, and convert. With this data, the platform automatically updates your email send times based on the best time for each recipient.
Pricing: Act-On offers two plans. The Professional plan starts at $900/month and the Enterprise plan starts at $2,000/month.
---
Use the Right Email Marketing Automation Tools to Supercharge Your Business
If you want to grow your business, email marketing can make it happen. But having the right email marketing automation tools can make a huge difference in the time and money you spend on creating, running, and managing your email marketing campaigns. Any of the email marketing automation tools on this list will get you closer to achieving your email marketing goals.