Advertising Disclosure
Advertising disclosure:
Our partners compensate us. This may influence which products or services we review (also where and how those products appear on the site), this in no way affects our recommendations or the advice we offer. Our reviews are based on years of experience and countless hours of research. Our partners cannot pay us to guarantee favorable reviews of their products or services.
Have you ever run an email marketing campaign and struggled to get the desired ROI? This may be because people didn't respond to your emails or click on the call-to-action (CTAs) as you had hoped.
Have you wondered what is keeping you from getting the desired engagement with your emails? The answer, in most cases, is poor email design.
Your emails simply aren't engaging enough for people to want to read and take the desired action. Poorly designed emails often go unnoticed and unread, wasting all of your effort spent on your email marketing campaigns. This is where expert-designed, beautiful email templates can help you.
These templates are designed by experts who know what works and what doesn't. And, there are tons of websites that provide such email templates for free. All you need is to know exactly where to find these hidden gems.
---
Where Can You Find the Best Email Marketing Templates?
In this post, we have curated a list of 14 of the best online sources where you can find free email templates that you can use for your campaigns.
Check out these sources and select the ones whose design aesthetics match with your brand's aesthetics. Or, you can simply pick any template that you like and customize it per your brand's guidelines.
So, read on and find tons of unique email templates to take your email campaigns a notch higher.
Top
email marketing templates
2024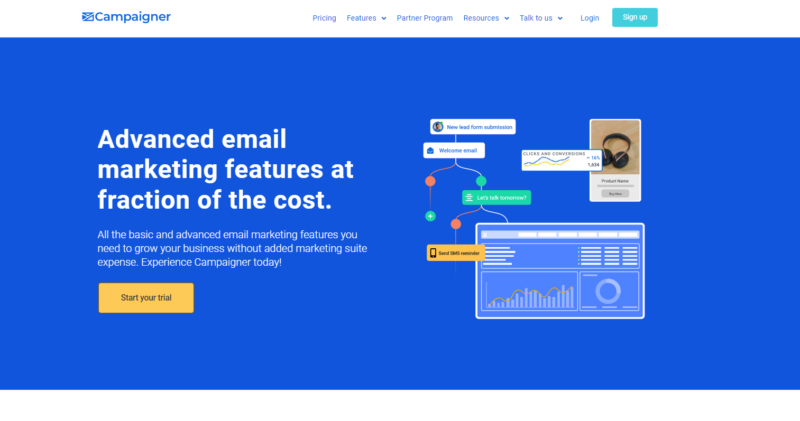 If you are looking for an extensive email marketing template, then you should check out Campaigner. With over 900 email templates, they offer features that will take your company's email campaigns to the next level. The free trial is accessible to enable businesses to test the tool before making any commitments.
One of their best features is the unlimited number of emails available per month depending on the plan selected, which is generous when compared to similarly priced tools.
What additional features can you get? Campaigner offers an advanced industry-leading A/B testing, responsive design, advanced reporting, API integration, and email workflows, which provide resellers, agencies, and corporate senders with the functionality needed to successfully track and monitor email marketing campaigns.
---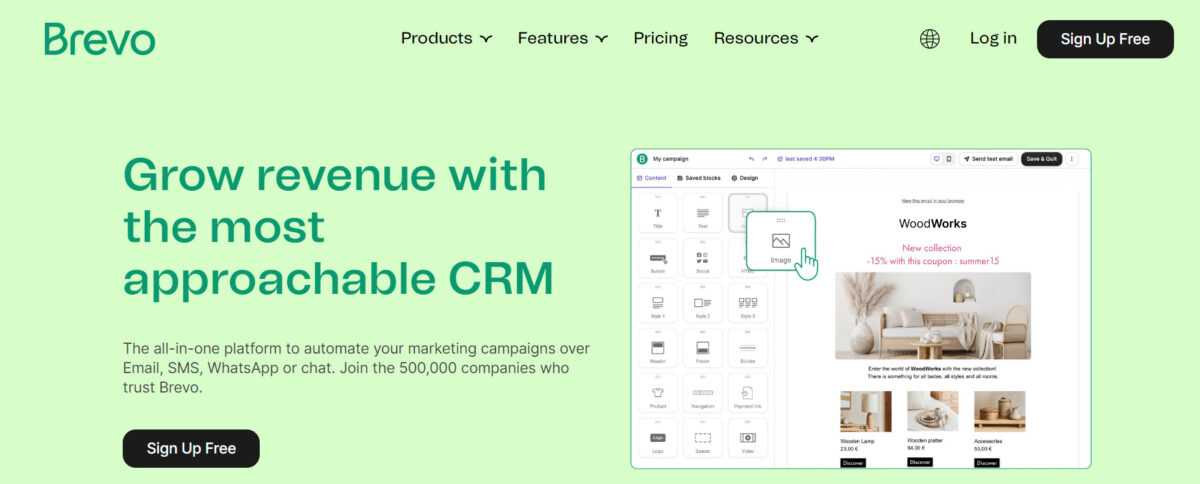 Brevo offers more than 60 fully responsive email templates (and even if you choose to sign up for its Free plan, you'll still get full access to its template gallery). With this tool, no CSS or HTML knowledge is required to create beautiful emails. In short, you just pick a template and use its drag-and-drop tool to rearrange the different elements or add new ones.
However, if you would like to use HTML email templates that you've downloaded, you're more than welcome. For this approach, you can use its WYSIWYG HTML editor to make any changes.
---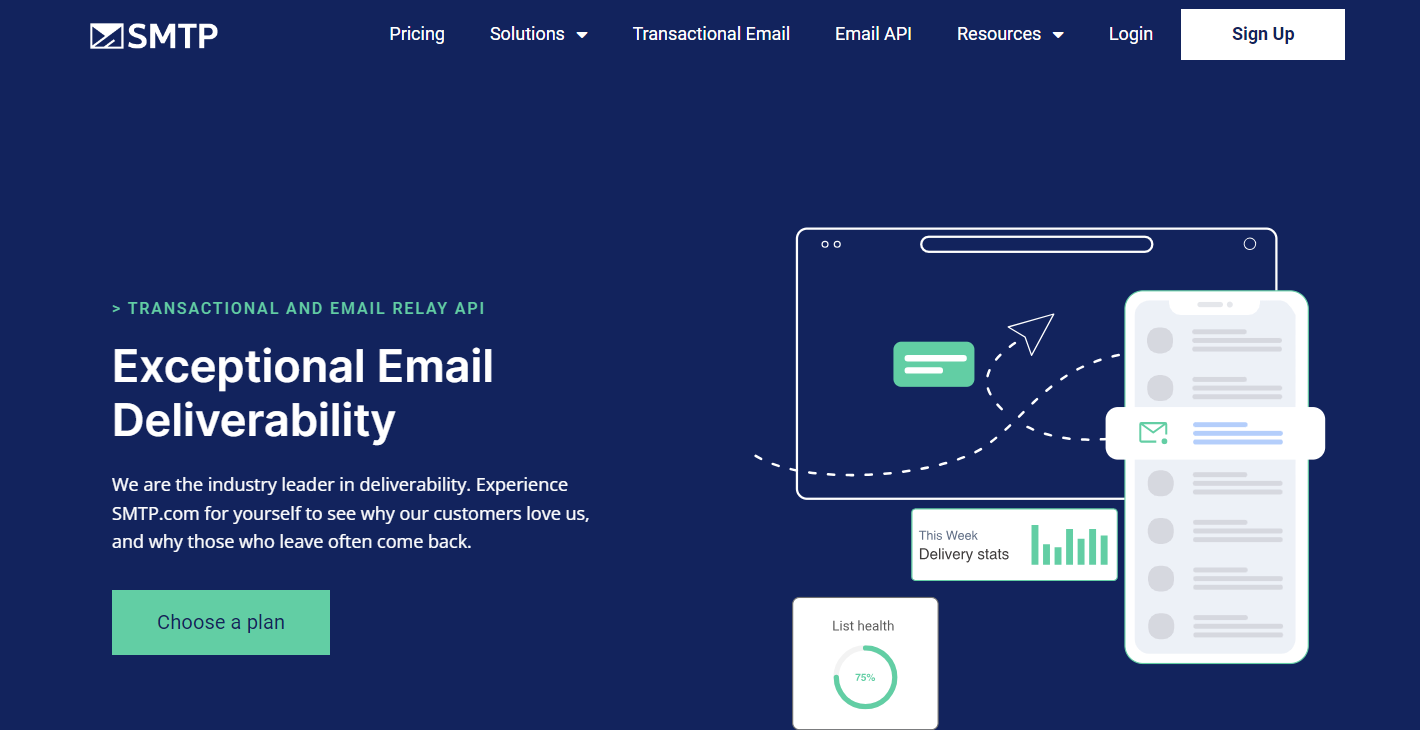 SMTP.com offers a suite of expertly crafted, ready-to-use templates that cater to the diverse needs of your email marketing campaigns. With SMTP.com, you have access to a selection of transactional email templates that are not only aesthetically pleasing but also optimized for maximum compatibility across all major email clients.
The platform's intuitive interface allows you to seamlessly integrate these templates into your email strategy without requiring extensive knowledge of CSS or HTML. Their in-house design team is adept at creating templates that not only align with your brand's aesthetic but also drive engagement and deliver results.
---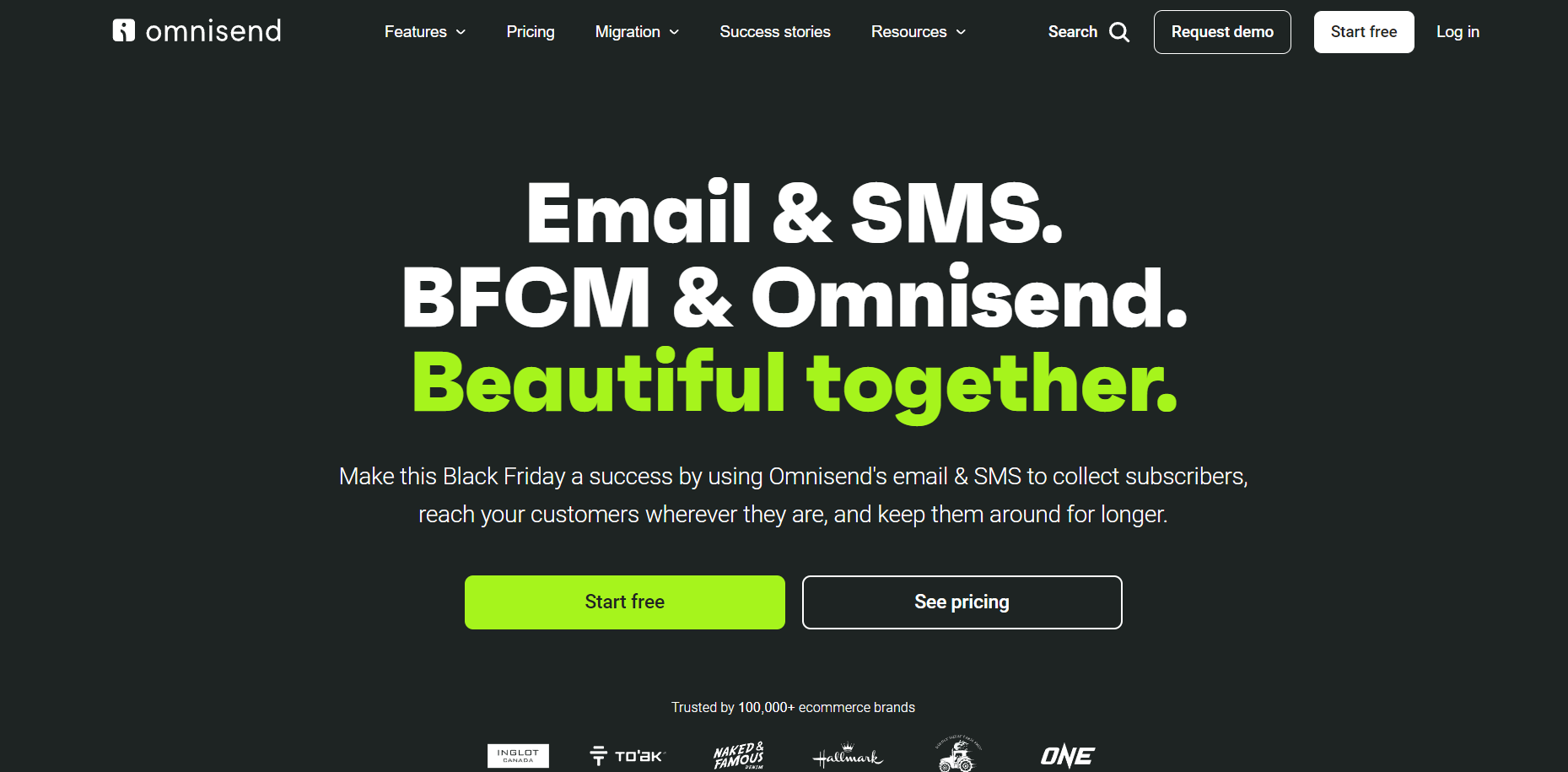 Another email marketing tool you should be on the lookout for is Omnisend. With their free plan, you can access free email templates which are more than enough to support small and medium businesses. The email templates are designed to save time and be customizable while driving sales.
They offer a drag-and-drop user interface for emails with additional features like pop-ups and landing pages that help you increase your customer base. While there are available templates to select from, you can also design your email from scratch using layouts with the help of an editor. That's not all—you can save your finalized templates for later use and even customize them for specific campaigns.
---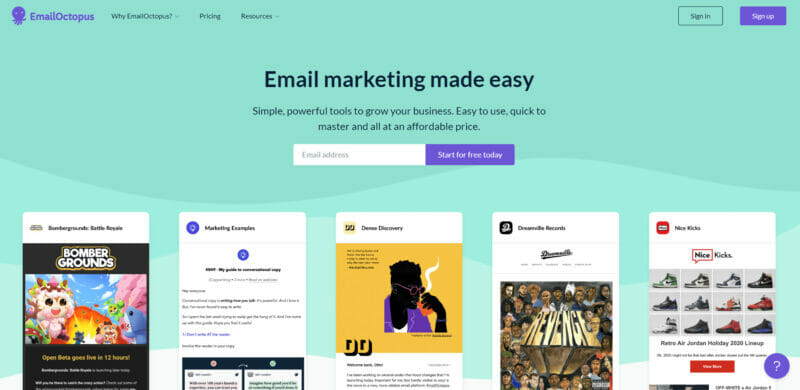 This is a lesser-known source that also has a good selection of free email templates. Their template designs are mobile-responsive and look just as good on mobile devices as they do on laptops.
While they do not boast a large selection of templates, their designs are minimal and can be used by anyone. Their 11 unique email templates are enough to meet your basic email design needs and get you started. However, unlike some other sources listed here, there aren't dozens of options by category. So, either you like their design or you don't, there's not much to choose from.
---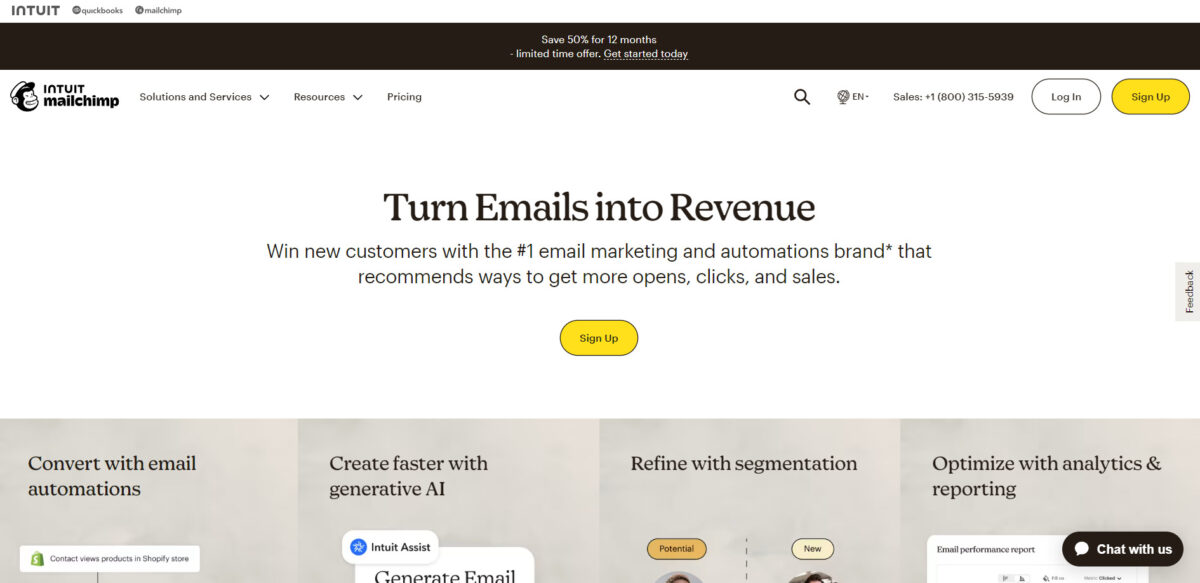 Mailchimp is a popular email marketing tool that also provides free email templates that you can use for your campaigns. The website has a collection of 100+ predesigned templates that you can use to send different types of emails.
The designs are completely customizable, so you are not stuck with all design elements if you use one of their templates. All you need to do is pick a layout that fits best with your message, and then customize it per your needs.
What's even better? You don't need to start from scratch, but you also don't need to force-fit your message in fixed templates. Overall, it is a brilliant way to create engaging emails quickly.
---
This is another good place to find free mobile-responsive email templates that work well with different types of devices.
They provide 50+ email templates for you to choose from. These email templates are further classified into several categories based on the type of email.
From announcements to newsletters to welcome emails, you have a template for all your business needs. This provides a lot of flexibility while designing your email campaigns as you can select a predesigned template for different types of emails and modify it. It helps save time while also helping you create engaging emails.
---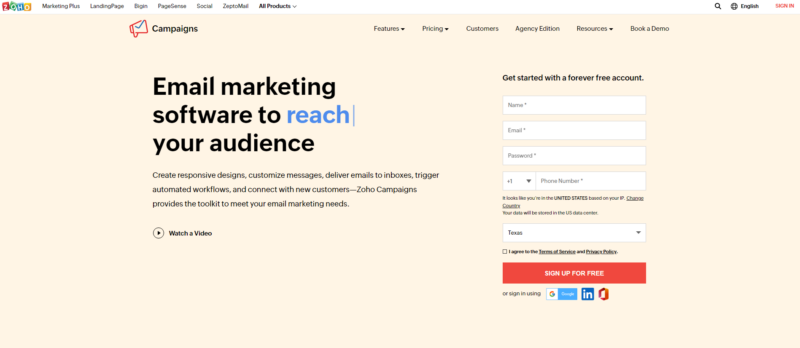 ZOHO Campaigns also provides a wide selection of free email templates for any business. They categorize their templates by occasions like holidays or birthday.
They also have a separate category call "business" where you can find different types of email templates for your business. This category itself has 25+ email templates for different kinds of business emails. You can choose the layout that fits best with your message and then customize it according to your needs.
---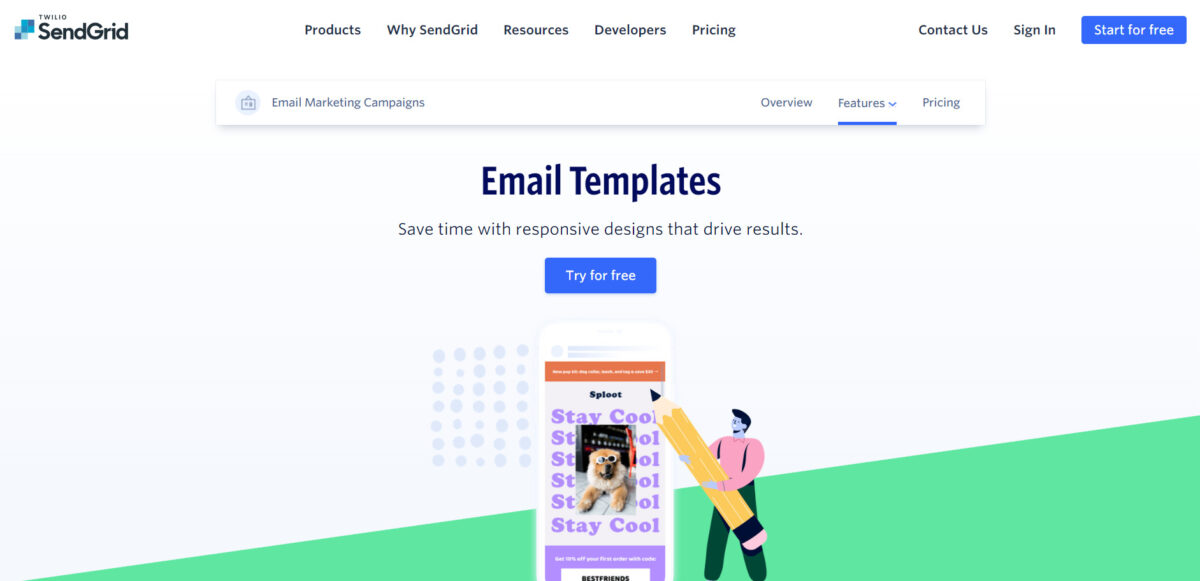 This is another excellent source for free email and newsletter templates with a mobile-responsive design and layout. They provide a whole gallery of customizable email templates that you can modify using their design editor.
If you want to design your own email templates, then you can do that as well using their "marketing campaign" dashboard. Given their wide range of 40+ template designs, you don't really need to start from scratch.
---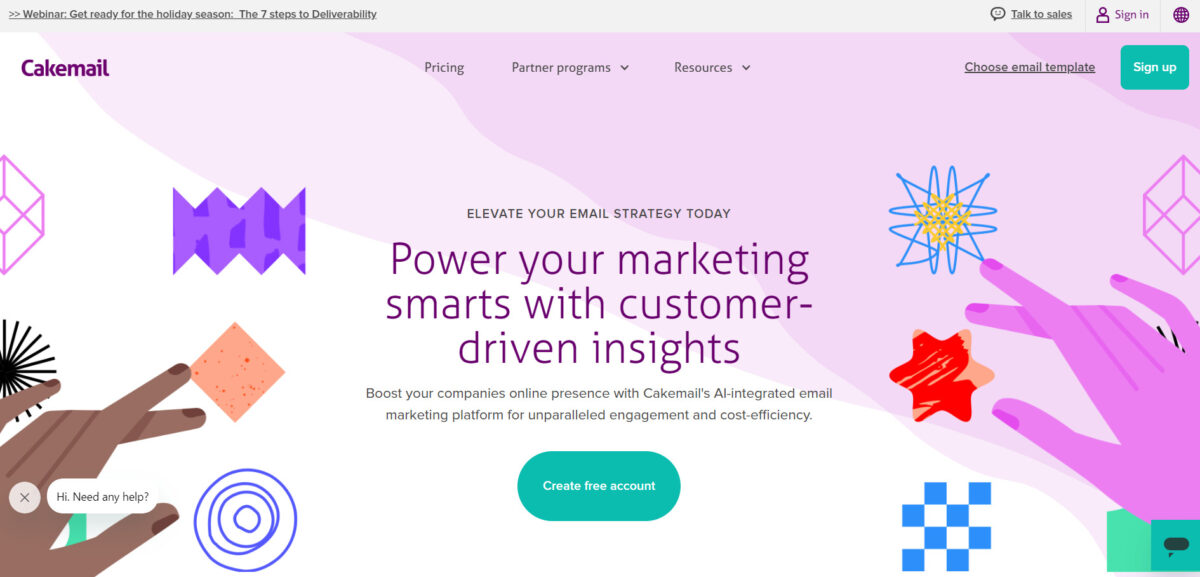 This is another source where you will find free email and newsletter templates that you can use for your campaigns. The templates are available for different kinds of emails that your business might send like welcome emails or deals and offers. This source is especially good for finding newsletter templates as they have quite a few unique designs.
Are these templates right for you? They can be used by businesses from different industries, as these templates can be easily customized.
Still not satisfied with the selection of templates provided by the sources mentioned above?
---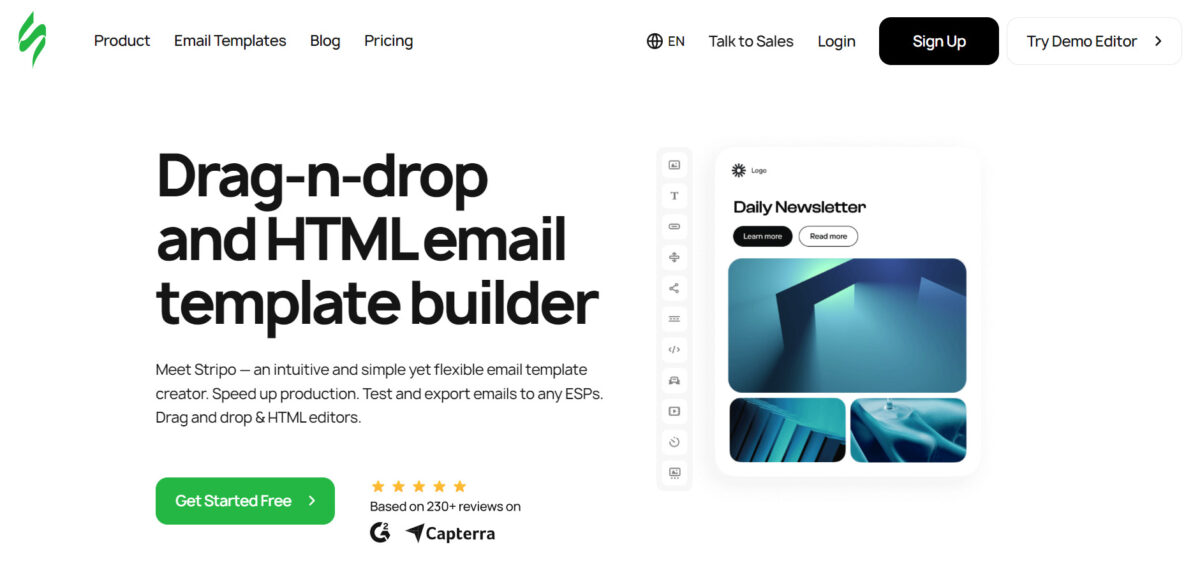 If you prefer to look at multiple design options and don't want to put much effort into customisation, then this is the source for you. With over 1150 email template designs you'd want for nothing more. Whatever kind of email you want to send, you will find several email templates for it. This is an excellent source for email templates for marketers that are looking for tons of unique design ideas.
They also provide customised email templates for different industries. So, all you need to do is use a template predesigned for your industry and you won't need much customisation. Of all the sources listed here, this is probably the biggest in terms of their collection of email templates. And, after you look at their selection, chances are, you won't need to look any further.
---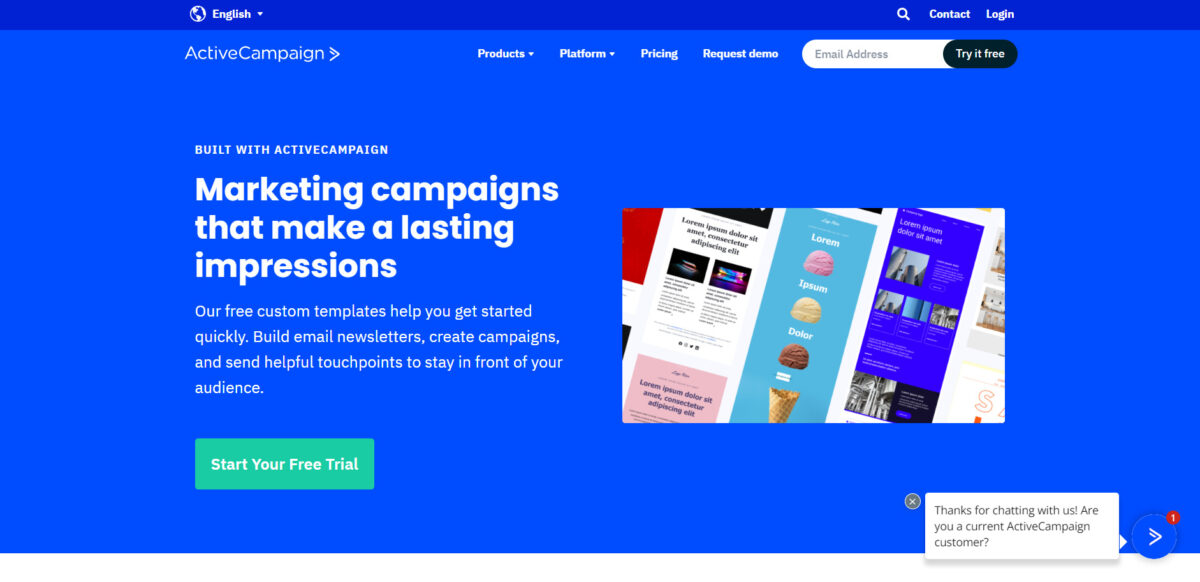 ActiveCampaign is another popular email marketing tool that also provides free email templates. They have tens of email template designs for different kinds of business and personal emails. They use different color schemes, layouts, and designs to make engaging email templates that are ready-to-use. You can scroll through their selection and see which layout will work best for your email. You can also customize these designs and make these comply with your brand aesthetics.
---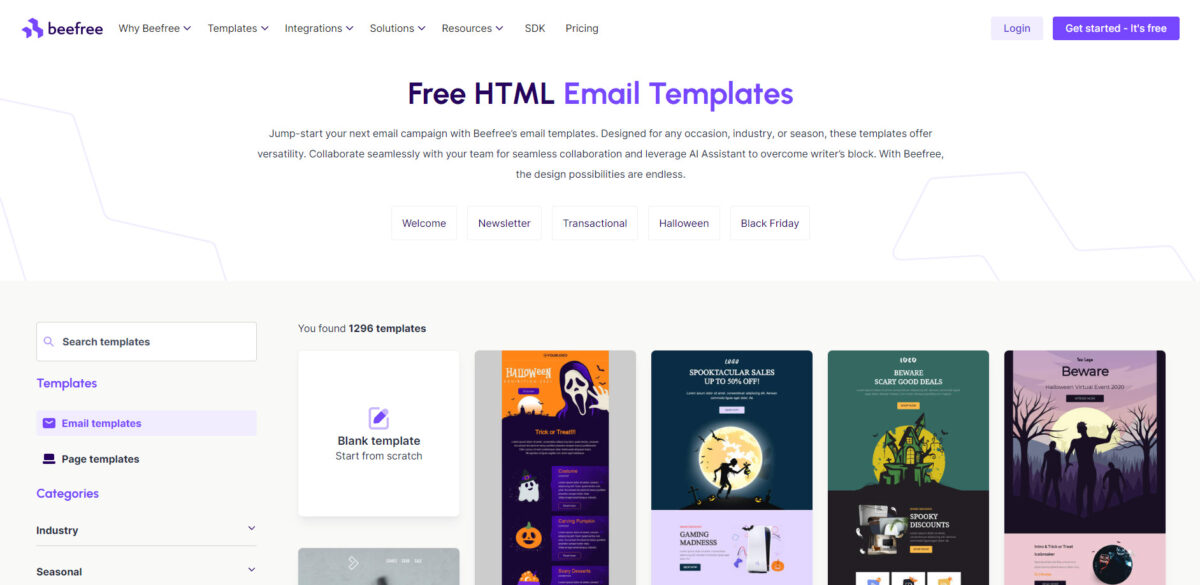 Still looking for more great email marketing templates? BEE Free is a great source for finding unique and vibrant email templates suited for all occasions, both for personal and business use. They have a selection of 200+ designs that you can choose from, depending on the type of email that you want to send. They also categorize their email templates by industry and type of email, so it is easier for you to find something that you can use as-is, without modification.
And, given their selection of templates, there will hardly be any need for you to check out any other sources. This is not a popular email marketing tool. In fact, not many people know about it. It is kind of a hidden gem. And you can use to your advantage.
---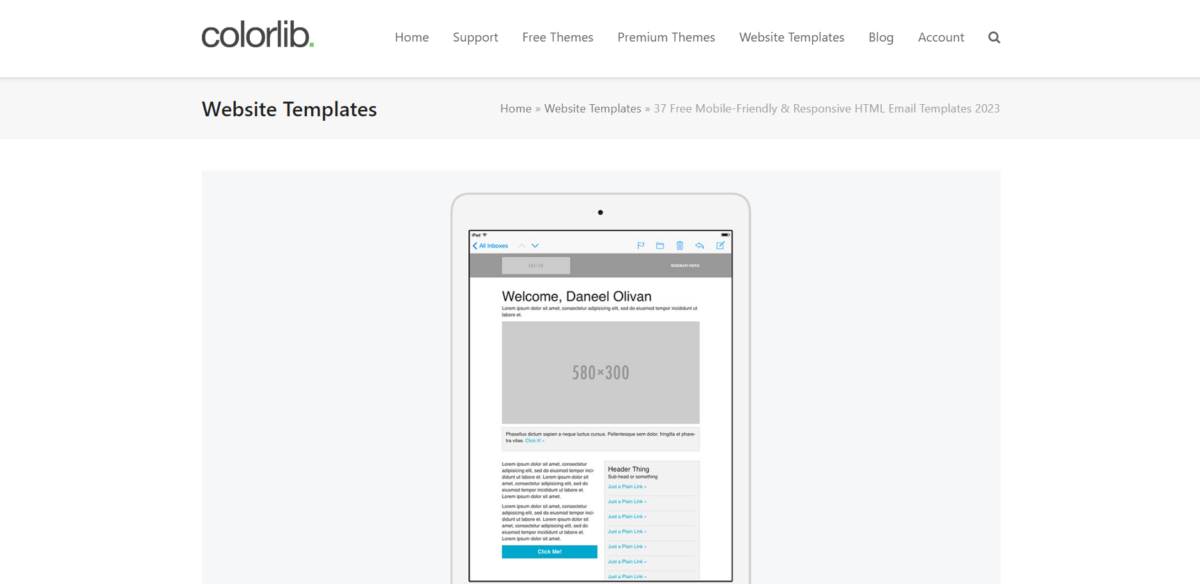 This is a website that boasts thousands of email templates and design assets. They provide 39 of these free of cost that are available for download by anyone. These cover templates for different kinds of emails that you need to send in the course of your business. So, scroll through their selection and see if anything catches your eyes. Also, all these templates have a responsive design, so these will work well with any kind of device.
Because a lot of people check their emails on the go. So, that is one less thing that you need to worry about, and you can use any of these templates as-is.
---
Which One Will You Choose?
With our curation of sources for free email templates, you can now access hundreds of designs for your business emails. All of these have a good collection of templates that you can choose from. So, take your pick while keeping your brand aesthetics in mind and design beautiful and engaging emails that deliver the desired results.
What are you waiting for? Start creating successful and engaging email campaigns now with these templates.
Frequently Asked Questions
Where can you find the best email marketing templates?
In this post, we curated a list of 14 of the best online sources to find free email templates that you can use for your campaigns. The sites we found are:
Mailchimp
Campaign Monitor
ZOHO Campaign
SMTP
SendGrid
Constant Contact
Cakemail
Email Octopus
Stripo
ActiveCampaign
BEE Free
Colorlib
Omnisend
Campaigner
Between these sites and tools, you can access hundreds of designs for your business emails. Take your pick while keeping your brand aesthetics in mind and design beautiful and engaging emails that deliver the desired results.
Which is the best email marketing tool?
There is no definitive best marketing tool. It all depends on the size and needs of your business. For example, Mailchimp is excellent for small to medium-sized firms. As we have described in this article, it provides more than 100 predesigned templates that you can use to send different types of emails. However, it would not be the best choice for an enterprise-level company with complex needs. In that case, something like Salesforce Pardot may better meet your needs.
Where do I find Mailchimp templates?
Mailchimp comes with more than 100 pre-built templates, and you can create others yourself. You typically begin a campaign with one of Mailchimp's templates. Mailchimp shows you Featured templates. These recommend what to include in your campaign. To view Featured templates within Mailchimp, navigate to the Templates page, and click Create Template. Featured templates are in the Layouts tab. Mailchimp's Basic templates use the drag-and-drop editor to help you add your own content to a blank, mobile-friendly email layout. You can also code your own.
How can I email market for free?
Inevitably, most email marketing tools cost money. However, some have a free plan you can use until you are successful enough to jump up to a paid plan. Be aware that MailChimp has changed its focus from email marketing, so it is now less suitable for free email marketing. Benchmark offers a free email marketing plan, perfect for businesses getting started. This provides essential email marketing tools for up to 250 emails per month. You can even do basic drip campaigns.
What are email marketing tools?
You can't just mass email from an everyday email account. If you tried, they would quickly flag your account as potential spam. Therefore, if you wish to engage in email marketing, you need to use a specialist tool. You use these to create, send, test, optimize, and report on your email campaigns. Many include templates to help you create attractive emails to use in your mailshots. Quite a few of the places we have included in this article are email marketing tools.
Is email marketing still effective?
Email marketing is a comparatively old online marketing method, yet it is still one of the most effective. Sure, people often feel bombarded with unsolicited email messages. But if you structure your emails carefully (and send them to an appropriate audience), then it still works for most businesses. It is vital that you use your email marketing cleverly and not overdo it. There is a fine line between people being interested in your emails and feeling overpowered by them.