Looking for a subject line tester? We've got you covered. Crafting the perfect email subject line is no simple feat. You've got to balance creativity with the right amount of knowledge about your audience to get the best possible open rates. And while that may seem like a tall order, thankfully there are subject line testers. These tools help ease the process.
In this blog post, we'll cover 11 free and premium subject line testers you can use to generate better results. We'll share everything from tools that measure the emotional effect of words on readers to the those that will help you find the perfect mobile-friendly subject line length and save your emails from dreaded spam filters.
While creating subject lines still involves a degree of creativity, technology has made it possible to leverage data. In the list below, you'll find various tools that each offer different features and functionality. Some are more sophisticated than others, but even the less feature-packed tools provide a unique perspective that can help you generate results.

Email Subject Line Tester
Boost your email open rates: analyze and improve your subject lines with our free tester before sending out your next campaign.
---
Length
42
Characters
Character count
Your subject line is a bit long. Subject lines with 21-40 characters tend to see higher open rates. Can you make yours any shorter?
---
Wording
Helpful words
Your subject line contains helpful words, nice! People ate more likely to open emails when they see words like these.
Negative words
TWe recommend that you remove the following words as they may be harmful - .
Your subject line doesn't contain any words that could be considered harmful.
---
Spam Folder Alerts
Spammy Words
Hello - your subject line contains spammy words that may land your email in the spam folder.
Great job, your subject line does not contain any spammy words.
Excessive Punctuation
No excessive punctuation here! Nice work.
Too much punctuation can harm your open rates.
---
Scannability
Capitalization Style
Sentence Case
Bravo! Subject lines perform best when they're written in sentence case — like yours.
---
Use of Numbers
None
Numbers help subject lines stand out and are proven to increase open rates. Using one in yours could make all the difference! If it fits the context, of course.
---
Test Again
---
Subject Line Testers: 11 Tools to Increase Open Rates:
---
1. Mizy by Automizy
Leverage AI and Deep Learning to create better subject lines.
Price: Free
Mizy's claim is that it looks at subject lines differently. Unlike other subject line testers, Mizy uses AI and deep learning to help you find the perfect email subject line. What's more, Mizy accesses a database of emails and knows what their open and click-through rates are.
This is made possible with Mizy's deep learning neural network. It's capable of collecting data and restructuring itself to provide more helpful insights on what's working and what isn't to generate better email results. Once you've entered your subject line, Mizy will generate a performance rating (out of 100) and also share tips on how to improve your copy.


---
Create mobile-friendly email subject lines.
Price: Free
Most people don't know this but email subject lines on mobile devices are often truncated. The outcome? Subject lines that appear to be lengthy and almost painful to read. Zurb realised this and took action. Their product design team built Test Subject to ensure that email subject lines on mobile get the attention they need to generate results.
And it was a good call. In the US alone, over 57% of all internet traffic comes from smartphones, and analysts expect the number of emails from businesses and consumers to increase to 347 billion by 2023. Being able to optimize email subject lines for mobile will make for smarter and more appealing and effective email marketing.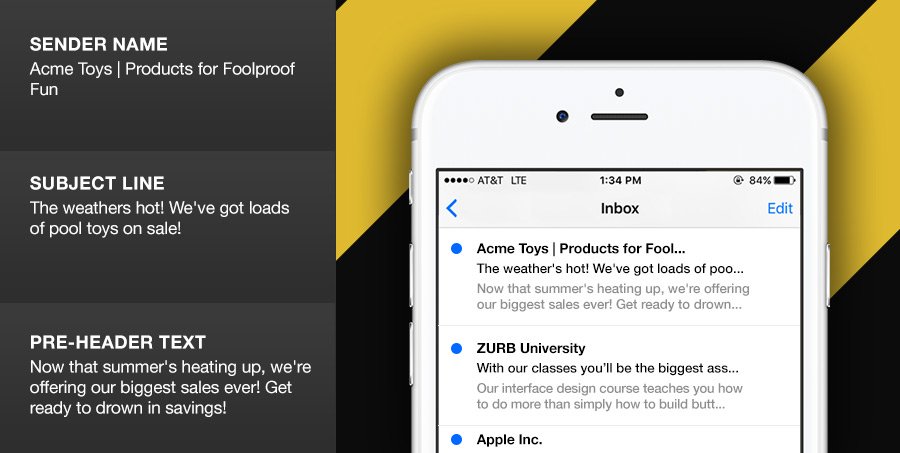 ---
Measure the impact of character count, emotion and power words.
Price: Free
Email Subject Line Grader offers a performance score based on four criteria. These are:
Subject line type
A classification of the type of subject line you've created. (think "how-to" or "question" subject lines). Users also receive tips on how to strengthen their subject lines.
Character count
The number of characters used. Research shows that the most effective email subject lines have 60 characters or less. The tool will tell you how long your subject line is and also makes recommendations based on subject line length.
Word count
The number of words used. Get feedback on the ideal number of words to capture reader attention.
Word mixture and balance
A measure of the number of action, emotion and power words used. If your subject line is missing one of these, the tool will advise you to include a few to strengthen your copy.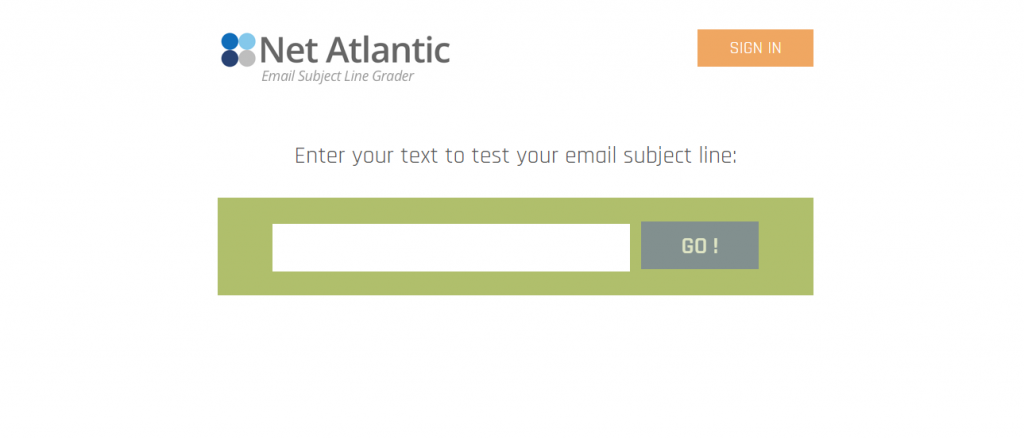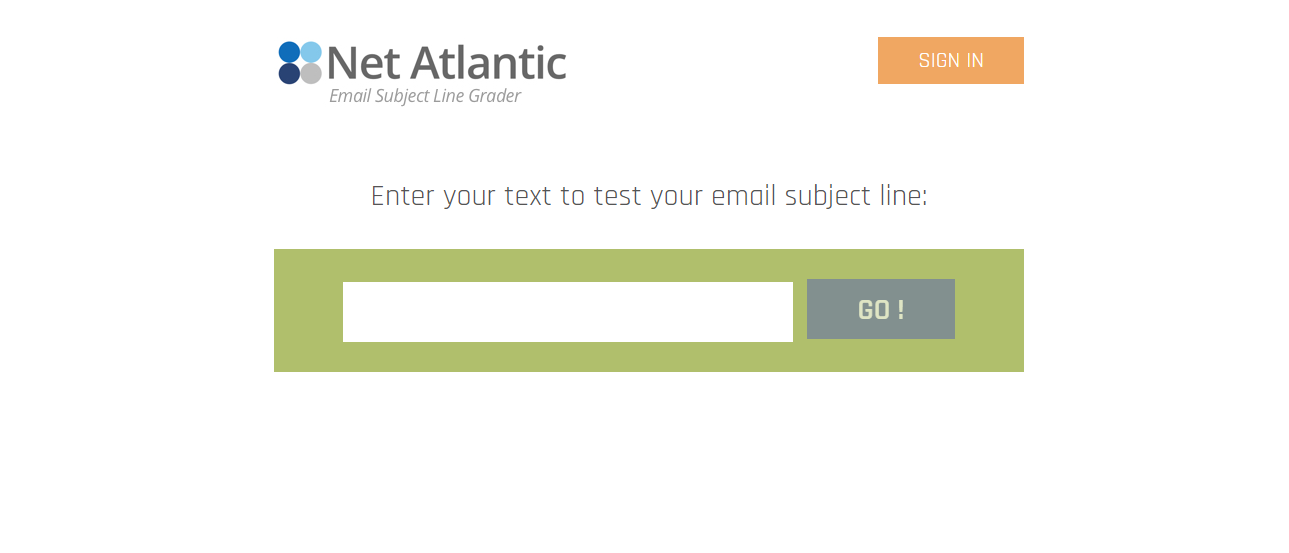 ---
Use 16 criteria to score the quality of your copy.
Price: Free
Send Check It is one of the more in-depth subject line testers. In addition to an overall score, it offers a list of 16 criteria that subject lines are measured against, along with tips on how to strengthen your subject line. And the list of criteria is rather helpful. It covers spam elements, punctuation and whether you've included emojis.
Here's a complete list of all 16 criteria:
Scannability

Reading Grade Level

Length (characters and word)

Preview

Sentiment (positive or negative words used)

If the word "free" appears)

Spammy Words

Bad Tab Words

If an exclamation mark appears

Whether you use all Caps words

Whether punctuation is included

Personalization (name, industry, title, interest, or geographic info.)

If your subject line includes a question

Whether you use all lowercase words

Whether your subject line includes emoji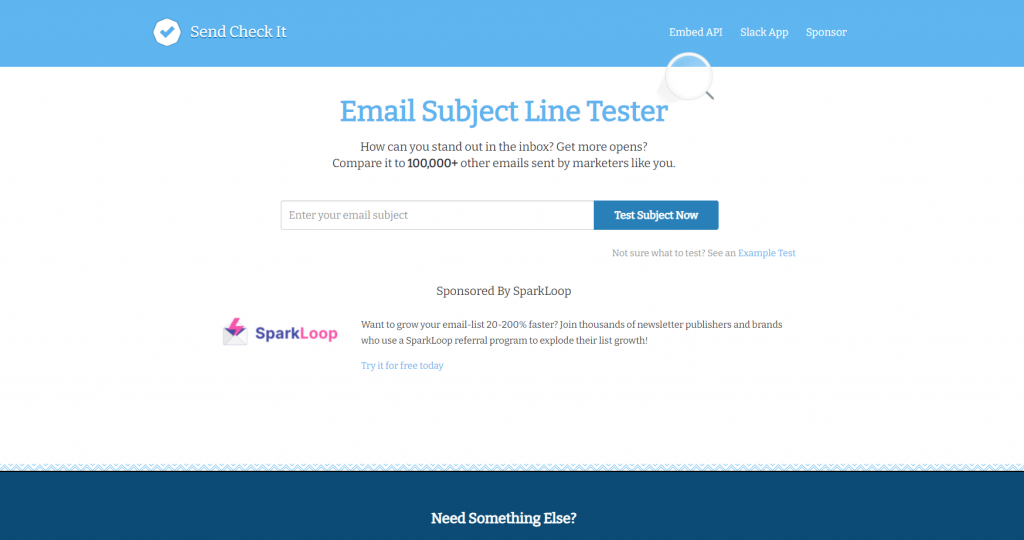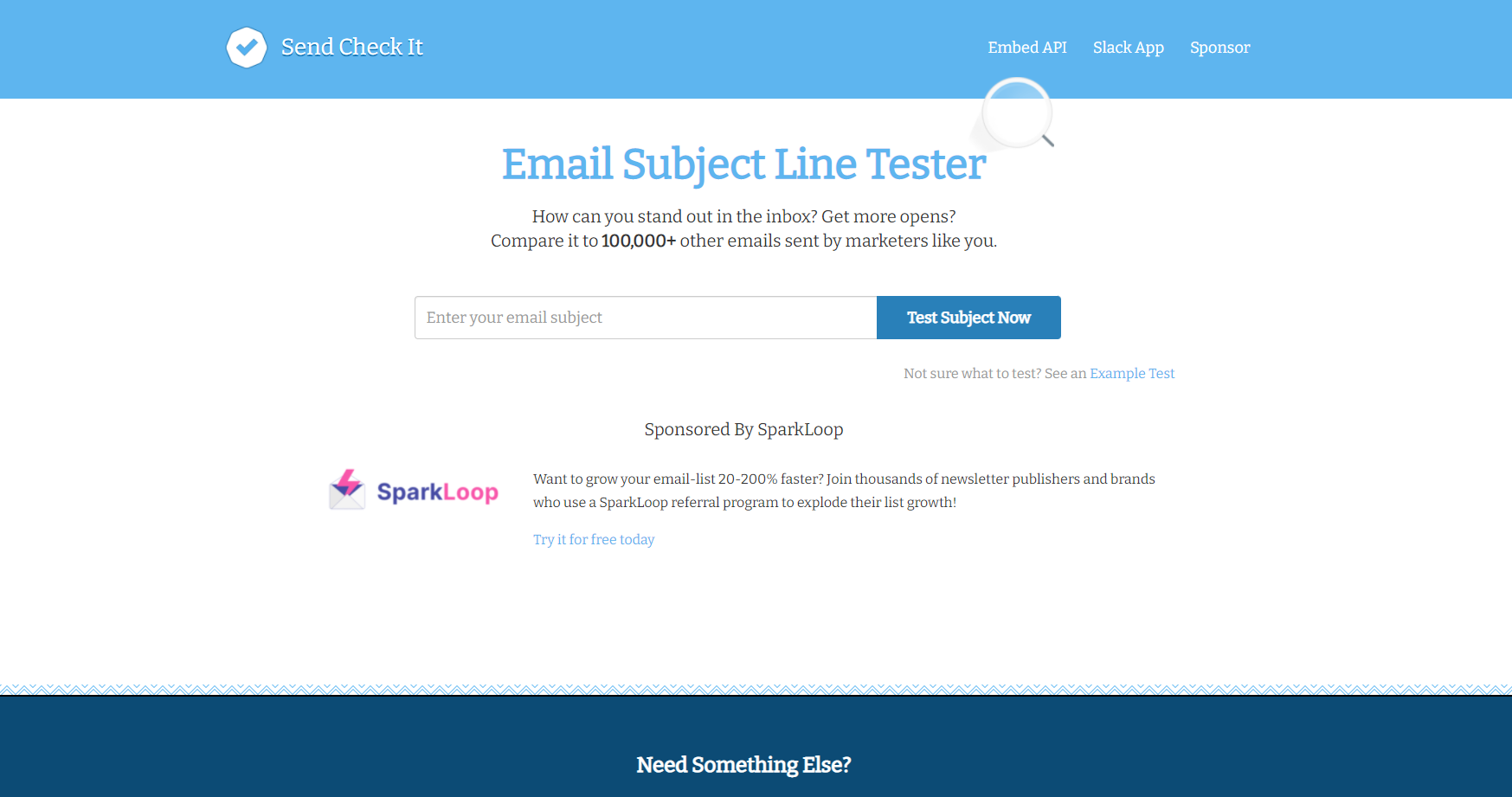 ---
Measure the spam score of incoming and outgoing email.
Price: Free
Spam filters are brutal. They can crush email marketing campaigns, making it harder to generate positive results. But thanks to Postmark, you can beat spam filters. Spam Check allows you to enter the complete contents of your email (subject line included) into their tool. It then analyzes the contents and provides a spam score.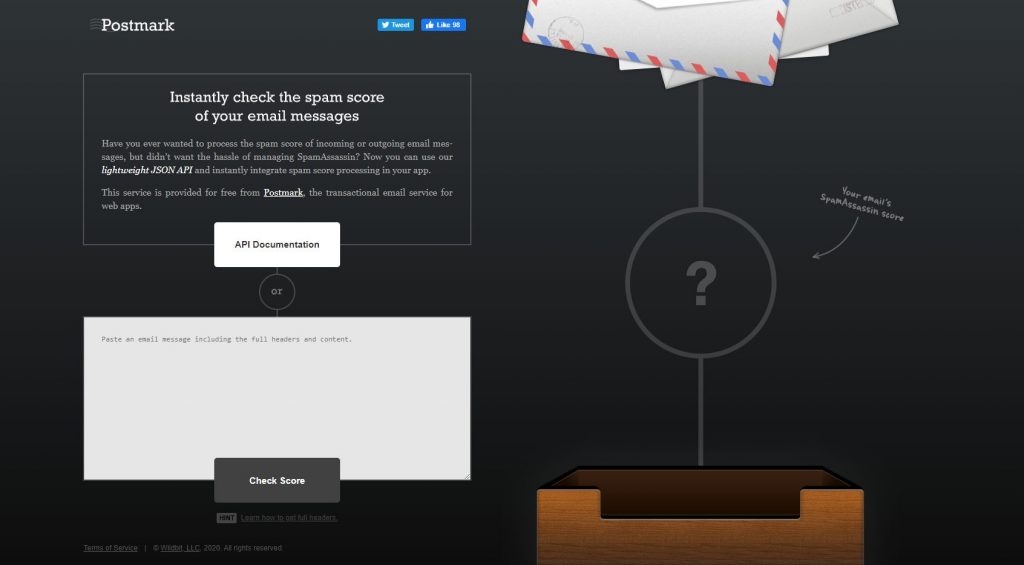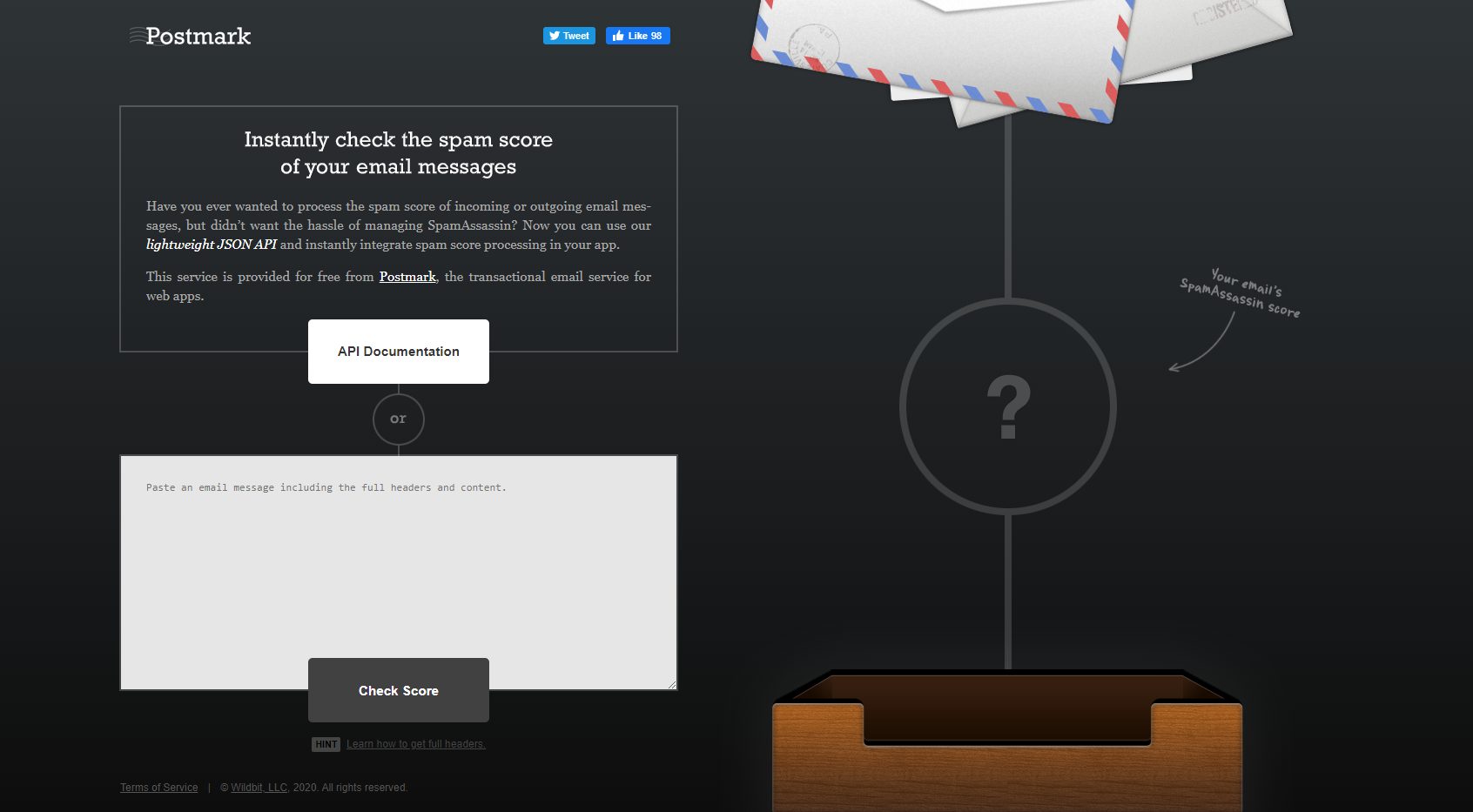 Spam scores can be somewhat complex to understand due to various providers offering different interpretations. Postmark uses Spam Assasin. Visit this article for a breakdown of how to interpret your score and then improve it.
---
Compare your subject line to a database of 21 billion emails.
Price: Essential, $69; Expert, $99; Enterprise, $297
Touchstone is a virtual subject line testing platform. It allows you to test subject lines against a database of over 21 billion emails. Results show performance as a percentage which indicates how your subject line would perform compared to similar subject lines for similar emails in your industry. You're also able to test up to 10 subject lines at a time, making it possible to find the best version as fast as possible.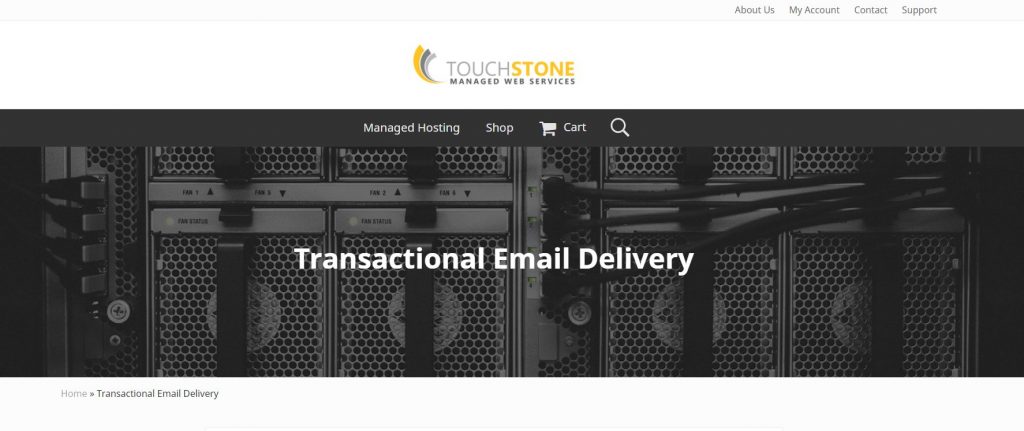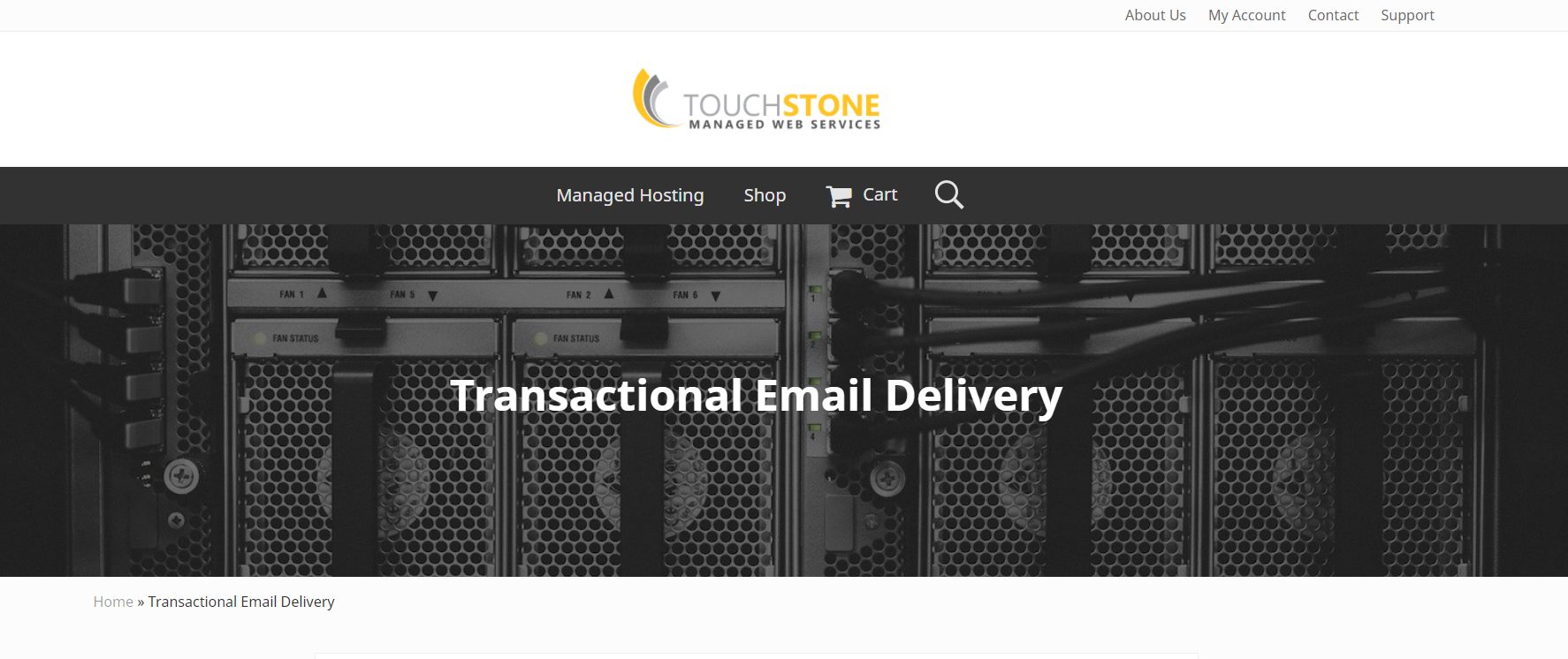 ---
Score your subject line against 800 unique rules to find the best version.
Price: Free
SubjectLine.com offers one of the more robust screening tests for subject lines. According to the service, the tool uses over 800 unique rules to test and evaluate filtering and deliverability issues. In short, your results are set to be a good indicator or how well your copy will perform. Results show a score with an indication of where your subject line loses points. You also receive advice in the form of a short blurb on how to improve your copy.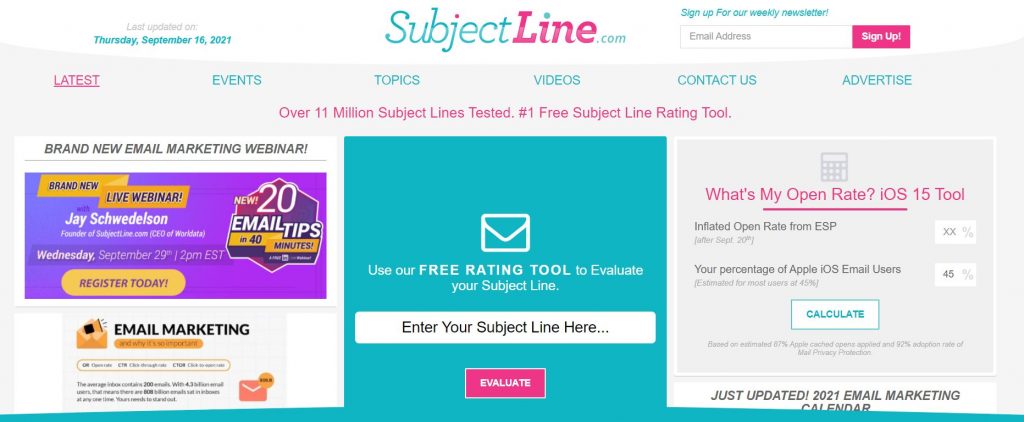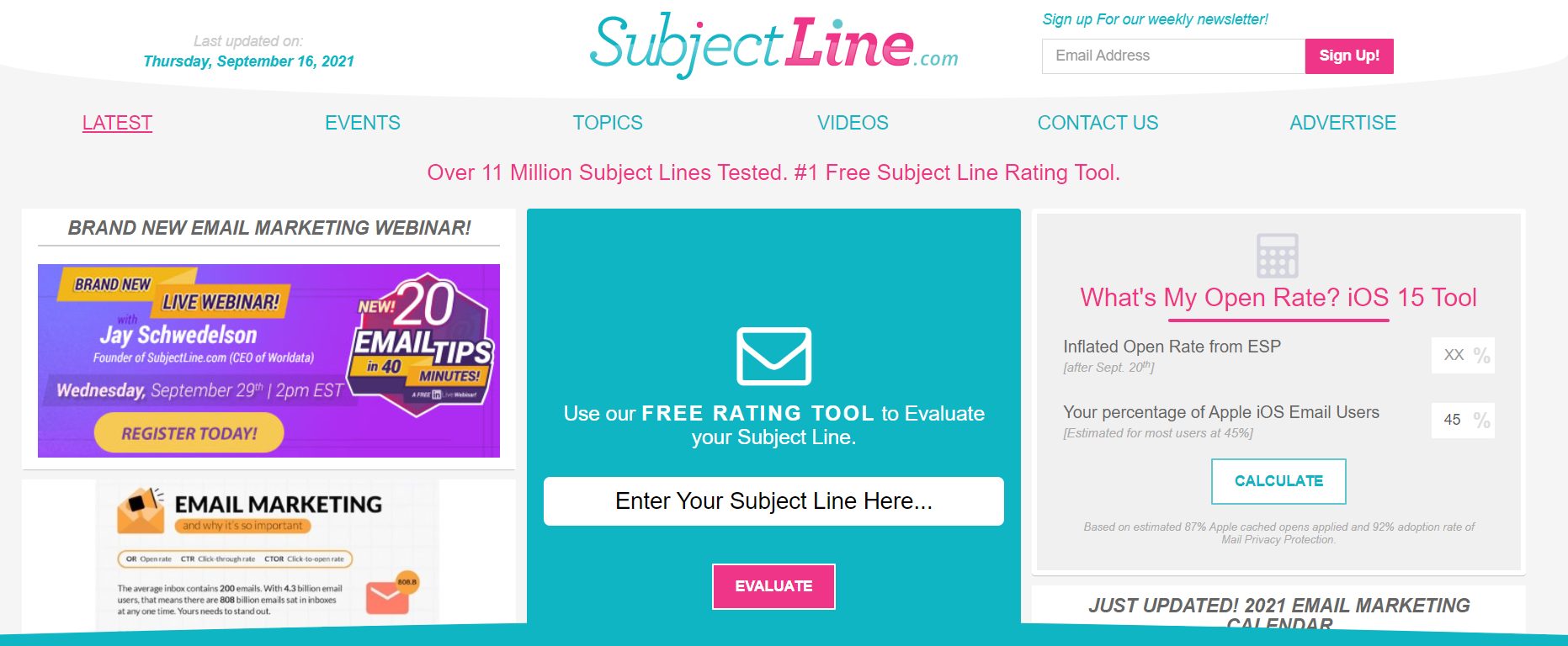 ---
Beat spam filters.
Price: Free
Worried about our emails being flagged by spam filters? Try ISnotSPAM. While it's typically used for testing the contents of an email, it can also be used for subject lines. It performs five tests that include:
SPF Check

Sender-ID Check

DomainKeys Check

DKIM Check

SpamAssassin Check
To get started, visit the tool's page and copy the unique email address provided. Use the email address and send your subject line to the address by pasting it in the body of your email (leave). Next, click the "View Your Report" button for results.
Note: results can take up to three minutes to appear.


---
Measure the Emotional Marketing Value (EMV) of words to create more compelling subject lines.
Price: Free
Emotional Marketing Value is a score that measures how a group of words elicits an emotional reaction. And while that may sound a little hard to imagine, it's based on government research by Dr Hakim Chishti, back in the '60s and '70s. While this tool was designed for headlines, it can be used for email subject lines which are really just headlines for emails. They are both designed to do the same thing, get your reader to keep reading. The Emotional Marketing Value Headline Analyser will provide an overall score of your copy. It also indicates what type of audience your copy appeals to.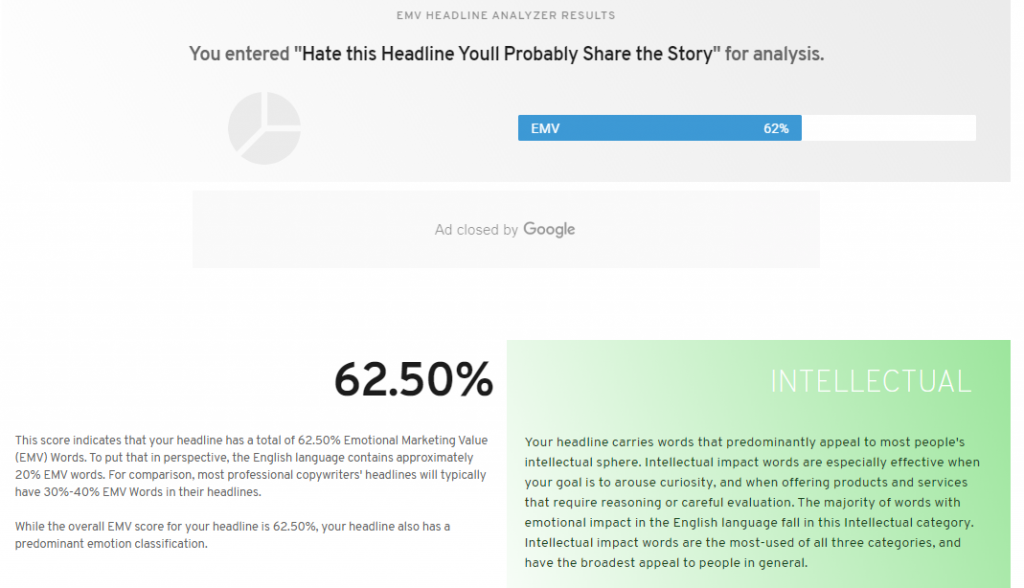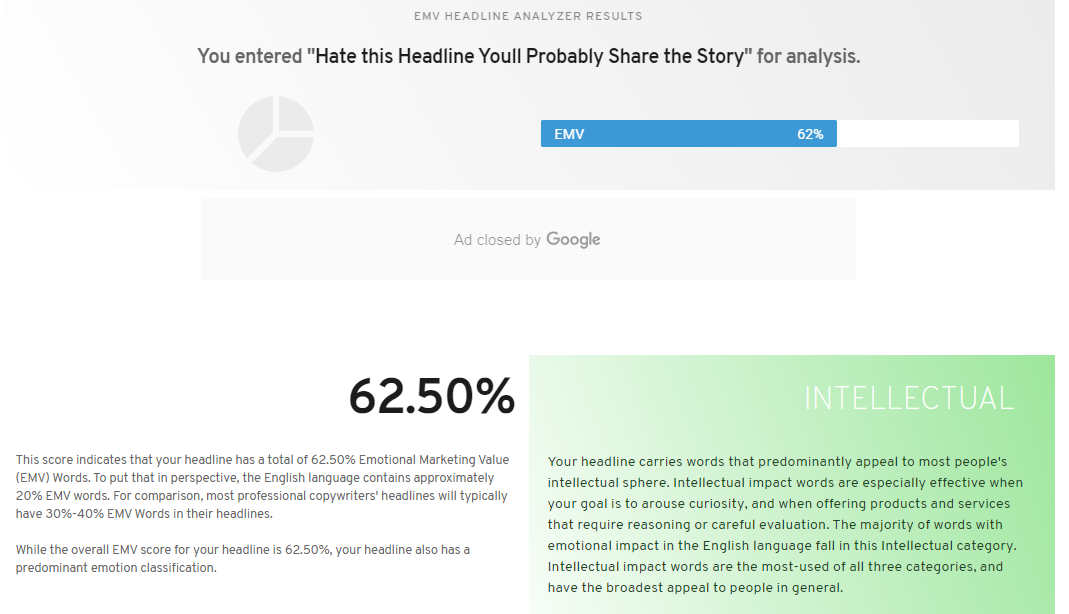 ---
Use AI to rate the quality of your subject line and compare it to your industry benchmark.
Price: Free
Like Mizy, Moosend's subject line tester uses AI to perform real-time analysis. Your results are displayed in comparison to your industry, giving you a good indication of how well your subject line will perform. The tool also offers tips on how to boost your open rate.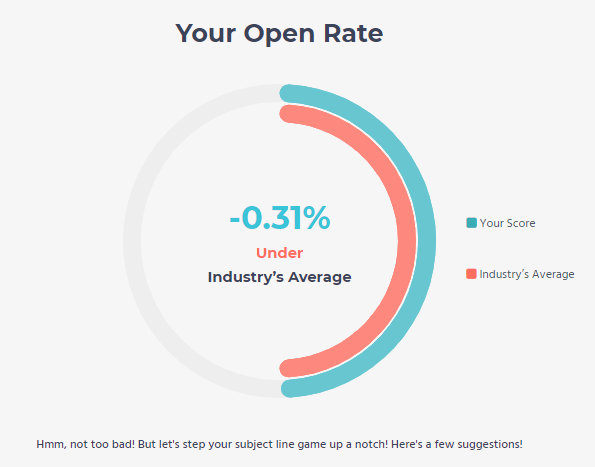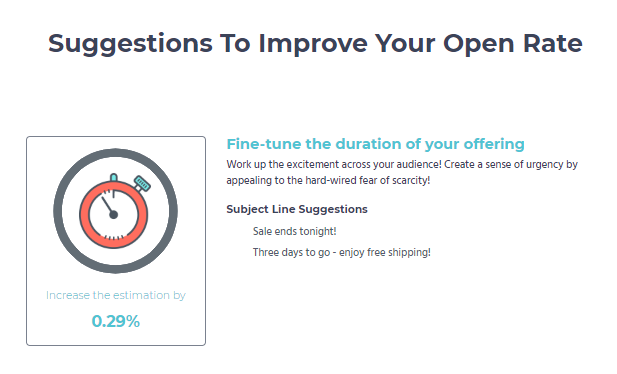 ---


While CoSchedule is better-known for its content marketing software, its email subject line tester tool is likely one of the most helpful available today. It's designed to help marketers create subject lines that are more human and convert more. It does this by grading your copy according to eight criteria.
Criteria include:
Overall score out of 100

. The higher your score the more effective your subject line.

Use of words that increase opens

. These are positive words or words from CoSchedule's Word Bank. The tool also lets you know if you include any negative words that can hurt your open rates.

Case

. Get feedback on which case works best for subject lines.

Numbers

. Whether you've included any numbers.

Character count

. The number of characters used.

Word count

. The number of words used.

Emoji count

. How many emojis used.

Appearance preview

. Get a preview of how your subject line will look on desktop and mobile.
---
Conclusion
While some subject line tools offer a deep level of insight, be sure to test more than one. As you can tell, not all tools are created equally. So pair them up. Test for mobile-friendly views, spam filter immunity, emotional marketing value, character length, and more. Together, these tools will help you find the sweet spot, where creativity meets data and technology to help boost your email open rates.
Frequently Asked Questions
What are the best subject line tester tools?
In this post, we covered 11 free and premium subject line testers you can use to generate better results. The tools we analyzed were:
1. Mizy by Automizy
2. Test Subject by Zurb
3. Email Subject Line Grader by Net Atlantic
4. Send Check It
5. Spam Check by Postmark
6. Touchstone
7. SubjectLine.com
8. ISnotSPAM
9. Emotional Marketing Value Headline Analyzer by The Advanced Marketing Institute
10. Subject Line Tester from Moosend
11. Email Subject Line Tester by CoSchedule
How do I check the subject of an email?
Most of us get hundreds, even thousands, of emails every day. The typical person scans through the subject line of their emails to determine whether the email is worth opening. Therefore, your emails must have a subject line that stands out from the crowd. All of the email subject line testers that we have covered in this post can help you find the best subject lines for your audience. You must target your email subject lines for your target audience.
What subject lines go to spam?
The last thing you want when you send an email is for the recipients' email filters to treat your email as spam. For a start, avoid using ALL CAPS and exclamation marks in your subject line. Most spam filters target specific words., particularly if you are not already in a recipient's contact list. Typical terms include: "Act Now," "Affordable," Avoid," "Cash Bonus," "Earn $," "Extra Income," "Free," "Free Trial," "Great Offer," "Help," "Increase Sales," "Lifetime," "Never," "Now Only," "One Time," "Problem," "Sample," "Solution," "Test."
How do you write an effective email subject line?
Any of the subject line tester tools we have covered in this article can help you write an effective email subject line. Some things to consider when coming up with a subject line:
Keep it short (no more than six to eight words)
Place the most important words at the start
Avoid filler words, like "hello" or "thanks."
Be clear and specific about your email content
Use logical keywords that email filters will recognize
Use the recipient's name
What is a subject line for email?
The subject line of an email is the line of text that appears in a recipient's email reader after the sender's name. It is the text that indicates to the recipient what the subject matter of the email is. The recipient will only click on the email if the subject line attracts their attention, and makes it appear worthy of their time. The vast majority of emails are left unread or even rejected as spam because of a weak or irrelevant subject line.
How long should a subject line be in an email?
The length of your subject liens needs to reflect the devices that most of your audience use to read their emails. If the bulk of your recipients use mobile devices, you will need to use shorter subject lines than if most of your emails are opened by people using computers. Statistics show most people open emails on iPhones (41 characters in portrait mode) and Gmail (70 characters). Data from Marketo suggests 41 characters or seven words give optimal results.