Instagram Stories is big business! They generate around 300 million daily views for the photo-sharing app since they were introduced in November of 2017.
But what makes them so enticing?
In our opinion, Instagram Stories can be likened to reality TV. People and brands get to share what they are working on, producing and experiencing daily. And with direct access to all of your favourite brands and profiles, it's hard to imagine Instagram Stories not being a hit.
If you or your brand have an Instagram account and have been wondering how to get more out of it, then this blog post is for you. We're sharing our collection of Instagram Stories Hacks. Some are known, others not so much, but all are geared toward helping you create smart and effective content.
We'll run you through each hack and share some helpful tips to help you create great Instagram Stories.
---
11 Instagram Stories Hacks You Need to Know:
---
1. Design Your Stories Like a Pro
Design will always play a major role in attracting and converting your audience into leads and customers. But not all design is equal.
When creating your stories, it's a good idea to have a solid understanding of graphic design fundamentals, because you will need to apply them with every piece of content you include in your Instagram Stories.
Here's a brief crash course on how to use contract, colour, size, shapes, position, repetition, alignment, proximity and white space to create your best Instagram Stories.
Using Contrast
Designs are more appealing when they include two or more elements that create contrast with each other. Contrast is easily achieved by using different colours, size, shapes, and positioning of elements in your stories.
Colour
Often, figuring out the best colour combination isn't the easiest thing in the world to do.
Here's a hack that will change that: use a colour wheel.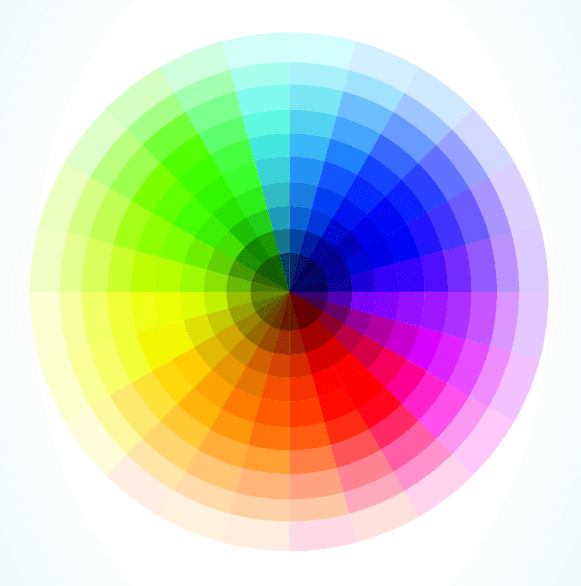 It's the easiest way to match colours for your Instagram Stories. You can create contrast by using colours close to each other, giving the viewer a sense of harmony and continuity. Want to create a sense of tension? Pair colours further apart on the colour wheel.
Size
Size is used to communicate the importance of elements. For example, larger text in a story tells your audience that the message is important.
Shapes
Shapes can be used to lead your audience's eyes to certain content and calls to action, or organize the information in your stories so they are easier to understand. For example, squares are known to represent honesty, stability, uniformity, and, in some cases rigidity. Using squares to represent uniformity to the eye is the reason why text is usually arranged in blocks in books.
On the other hand, introducing a circle, which represents peace, protection, and infinity will enable you to achieve contrast by placing it alongside a square.
Position
Position can be used to create contrast by simply placing one object in a specific location in relation to another. For example, by making one element appear out of alignment with everything else in a story, you can create a sense of imbalance in your stories.
Repetition
Repetition creates a feeling of balance and harmony. This is because the eye quickly spots patterns. Patterns tell the brain that the subject matter is consistent and therefore almost 'predictable' and 'safe'.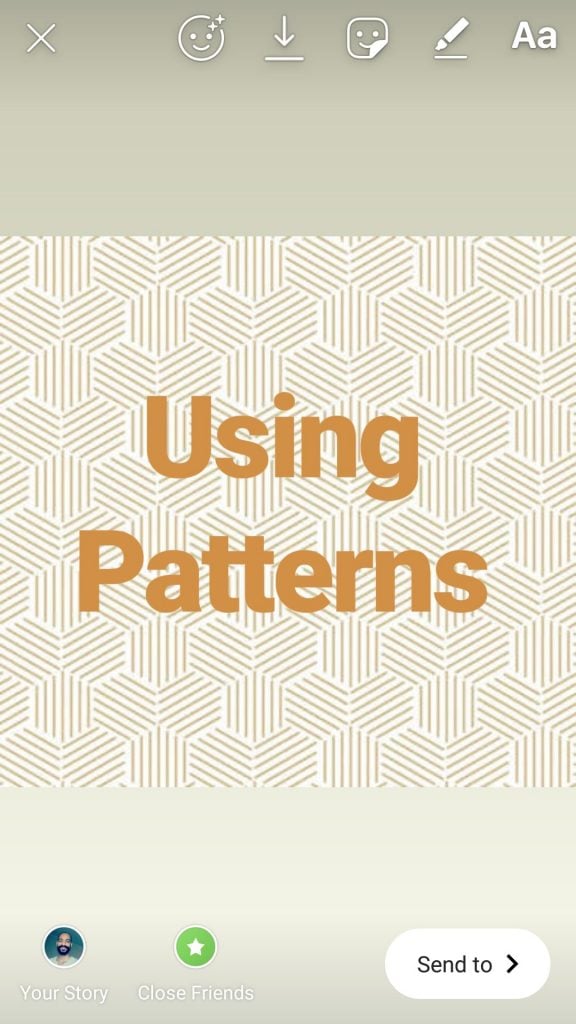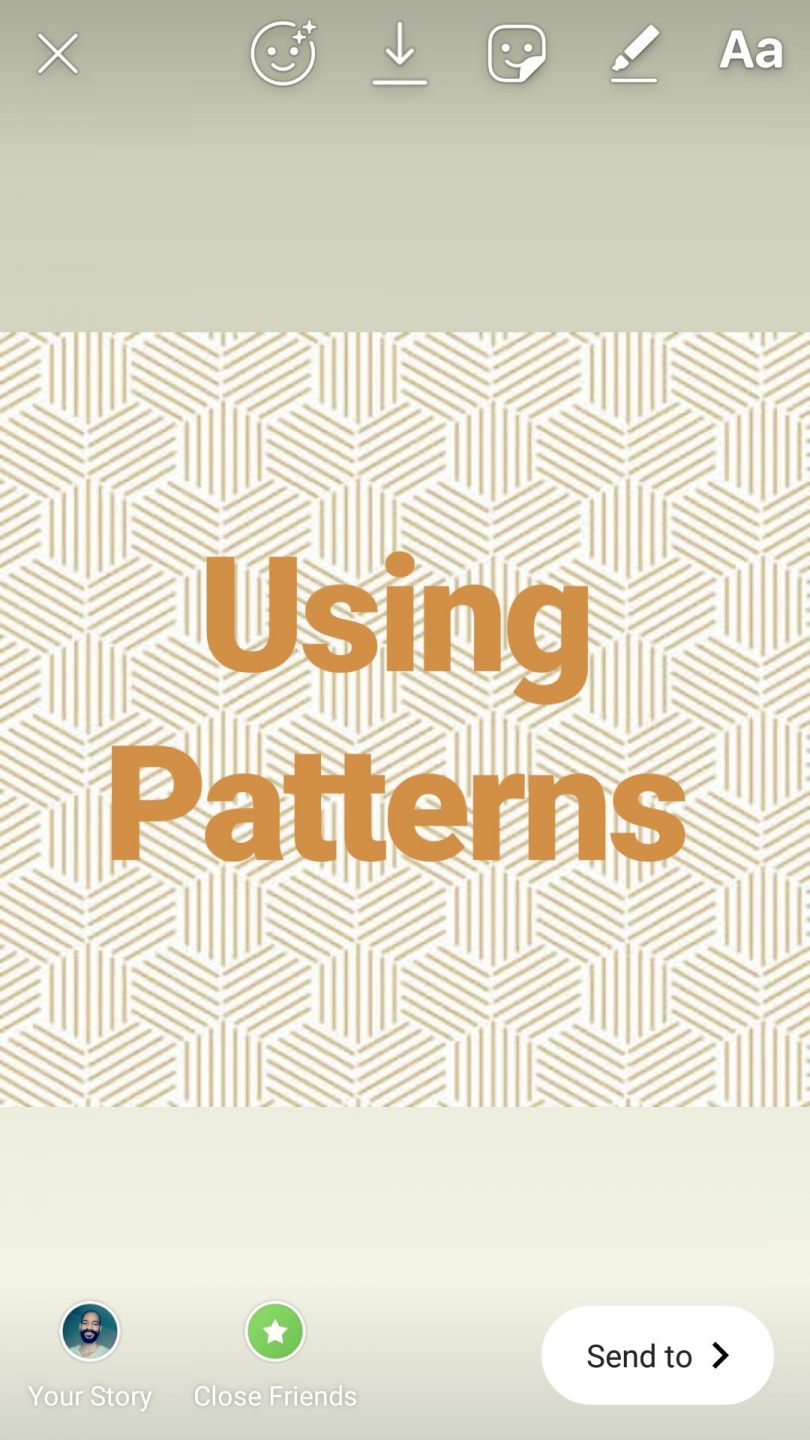 Alignment
The correct use of alignment creates a sense of harmony for the eye. As with patterns, well-aligned content allows the eye to quickly make sense of what it is observing and then take action.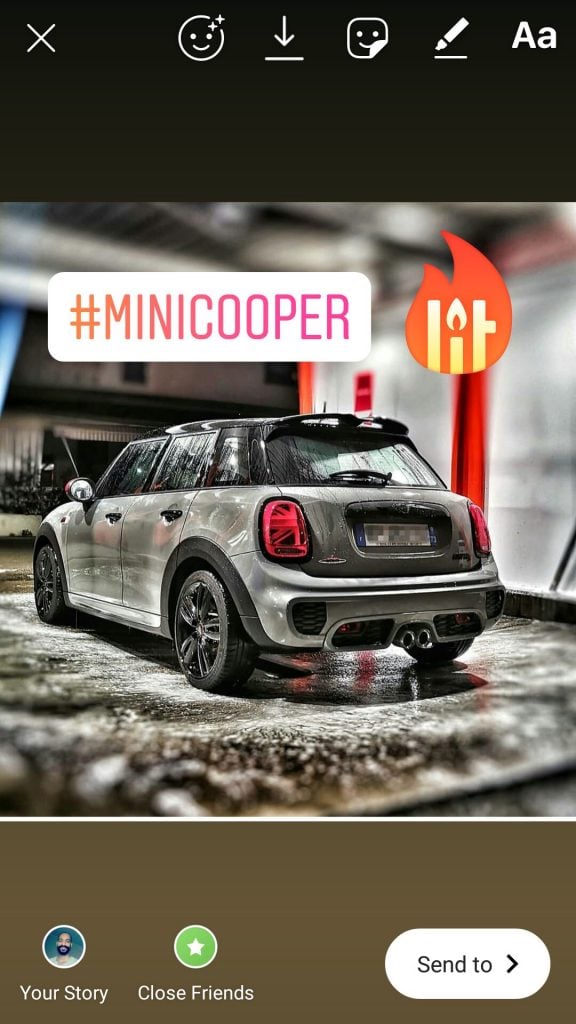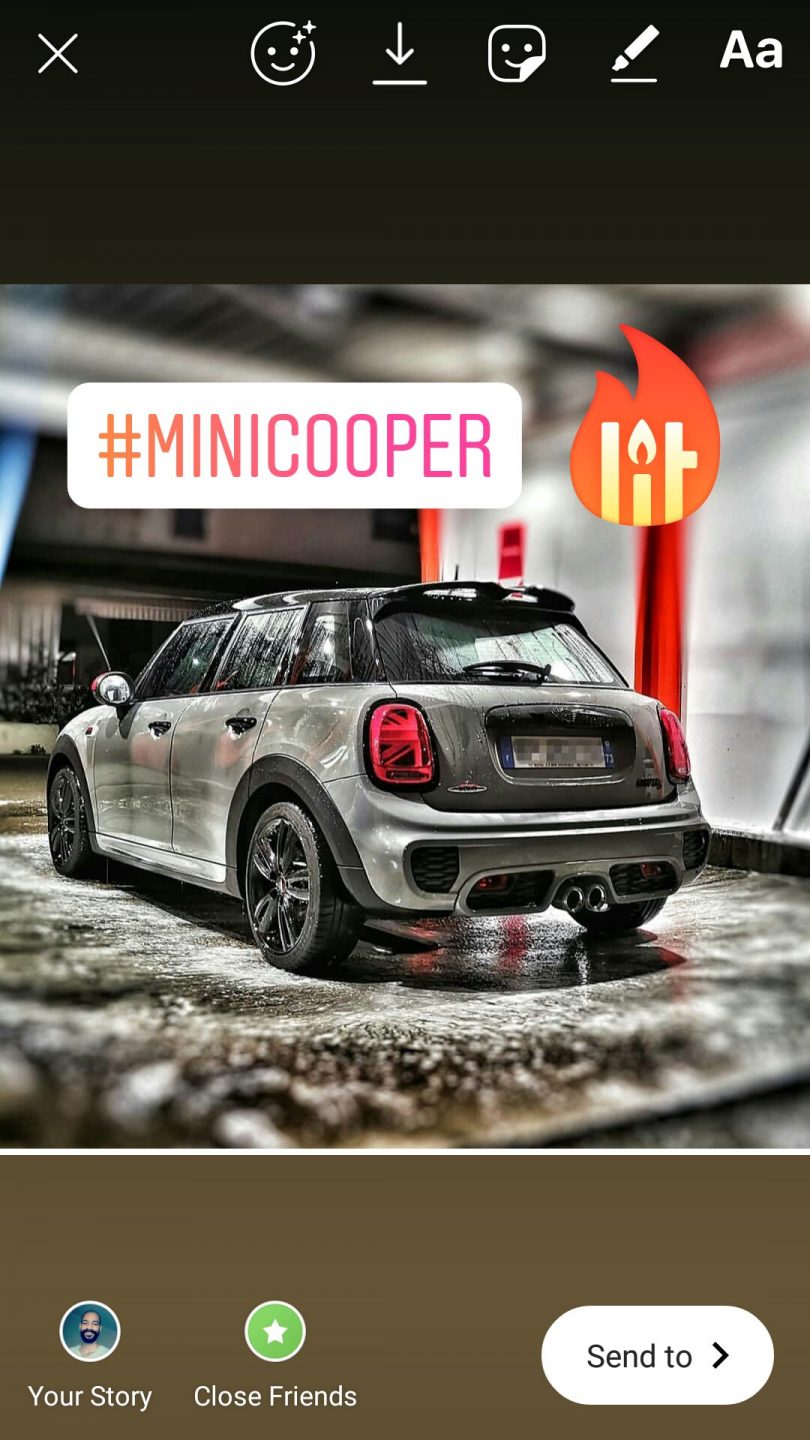 Proximity
Proximity is all about the placement of elements in relation to each other. For example, if you want to use a heading along with body text, the closer a heading is to the text, the clearer the relationship between the information you're sharing is to your audience.
When it comes to stories, it's common to see text scatted across your screen, and headings without follow-on text clearly connected. When you create stories, lead with less to communicate more.
Mobile screens are not large enough to share a lot of information. When you share content that is hard to understand, your audience experiences friction that can make them easily swipe left and skip your stories.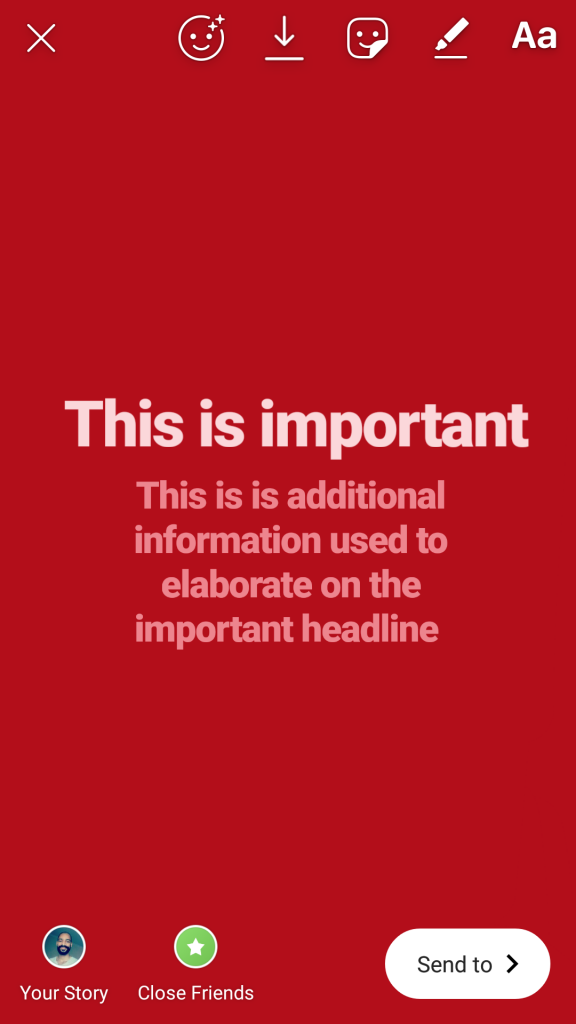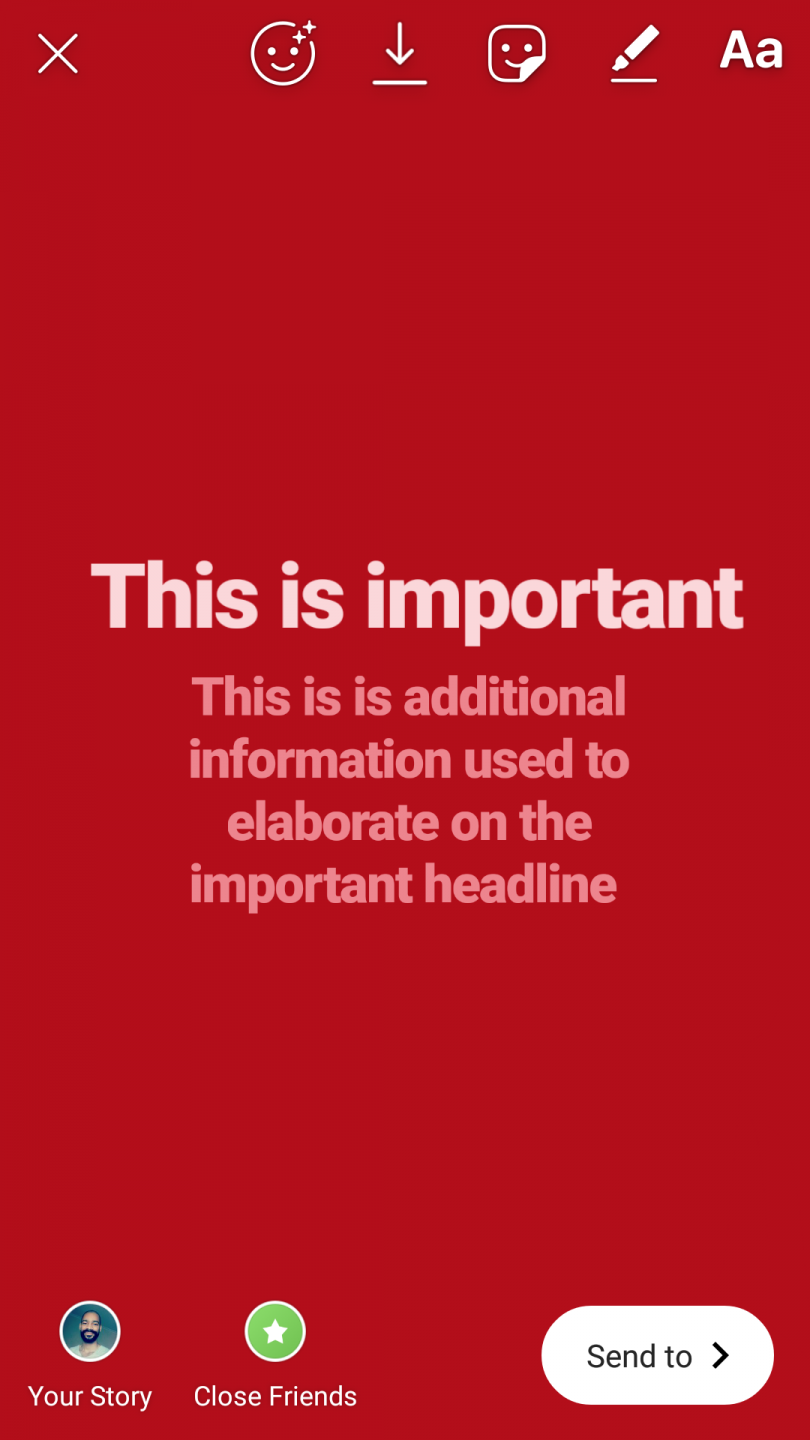 White Space
White space is used to create balance for the eye. When it comes to incorporating white space into your stories, focus on drawing your audience's attention to a specific element. This is best achieved by limiting the number of elements you add to a story.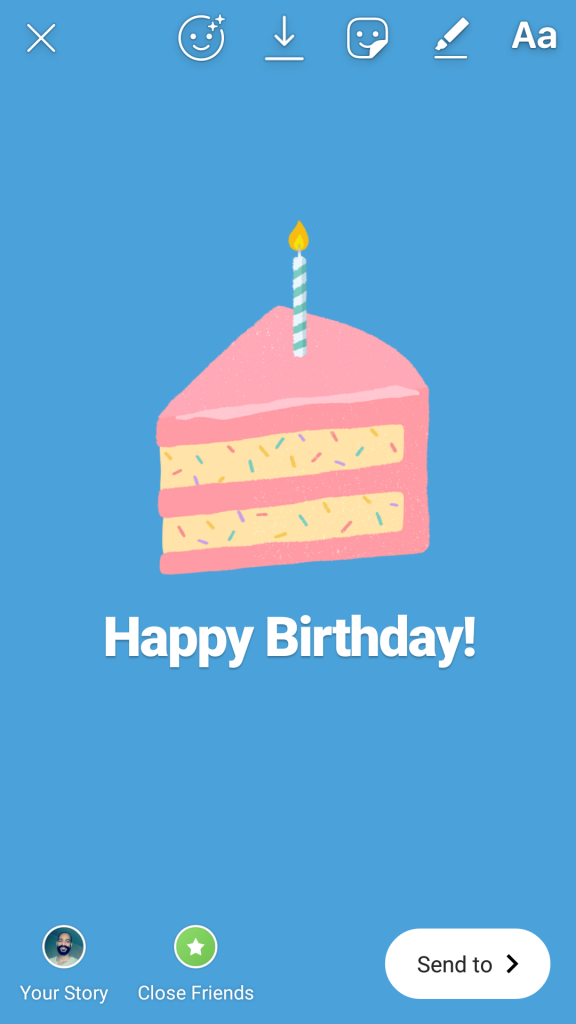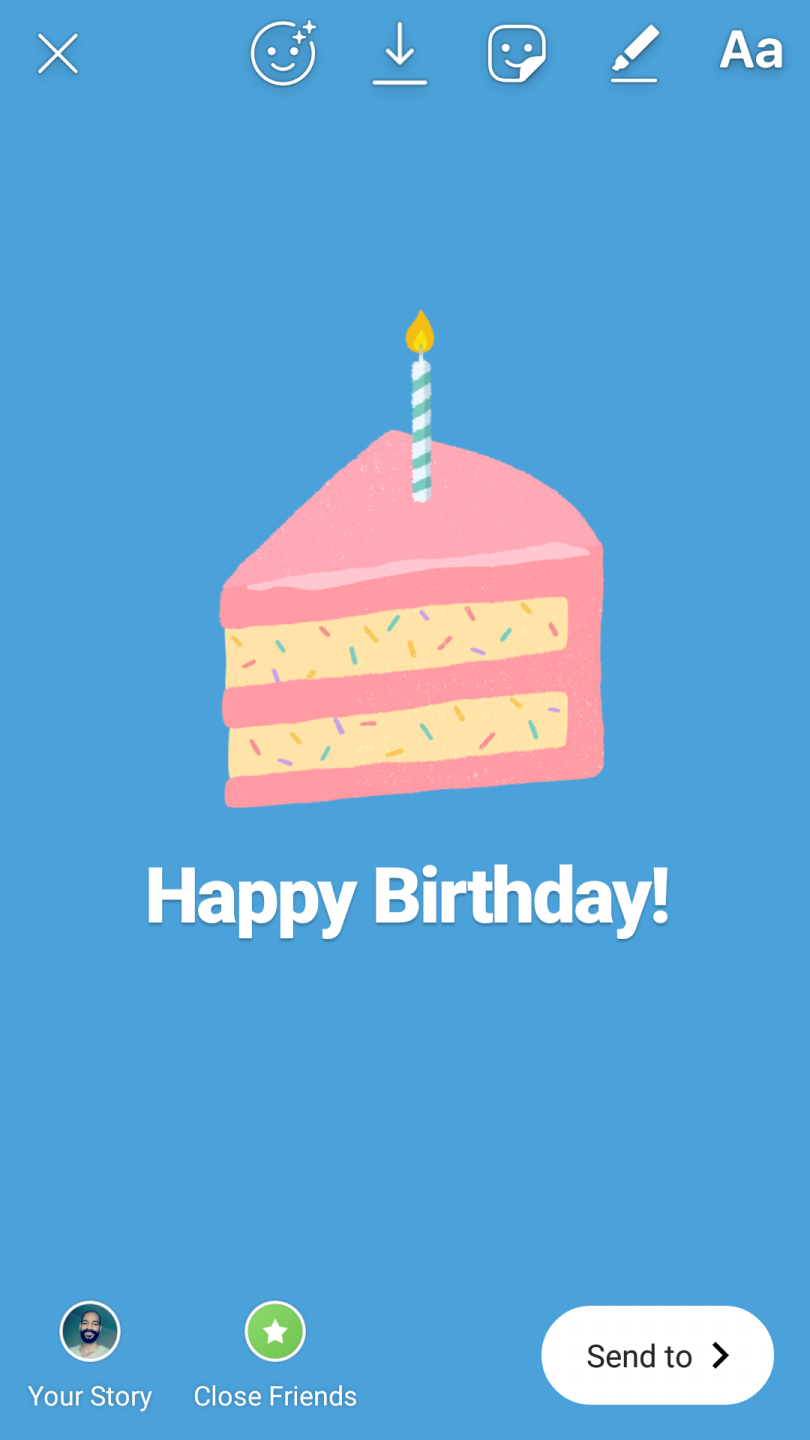 ---
2. Build Excitement With Your Paint Brush
Planning a product or competition launch? Looking for quick and impactful ways to capture your audience's attention and get them excited?
The reveal hack will help you do both.
Here's the end product: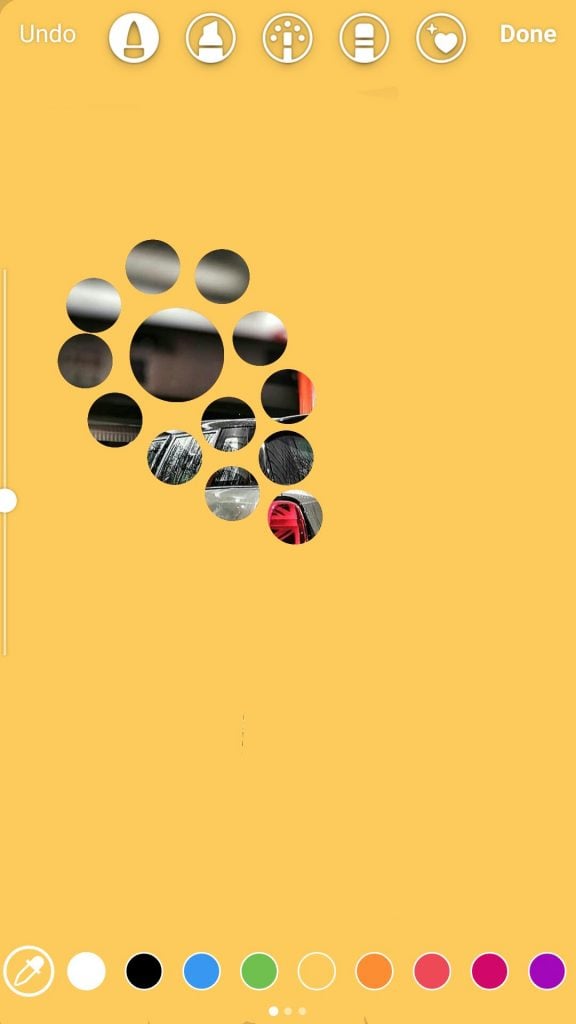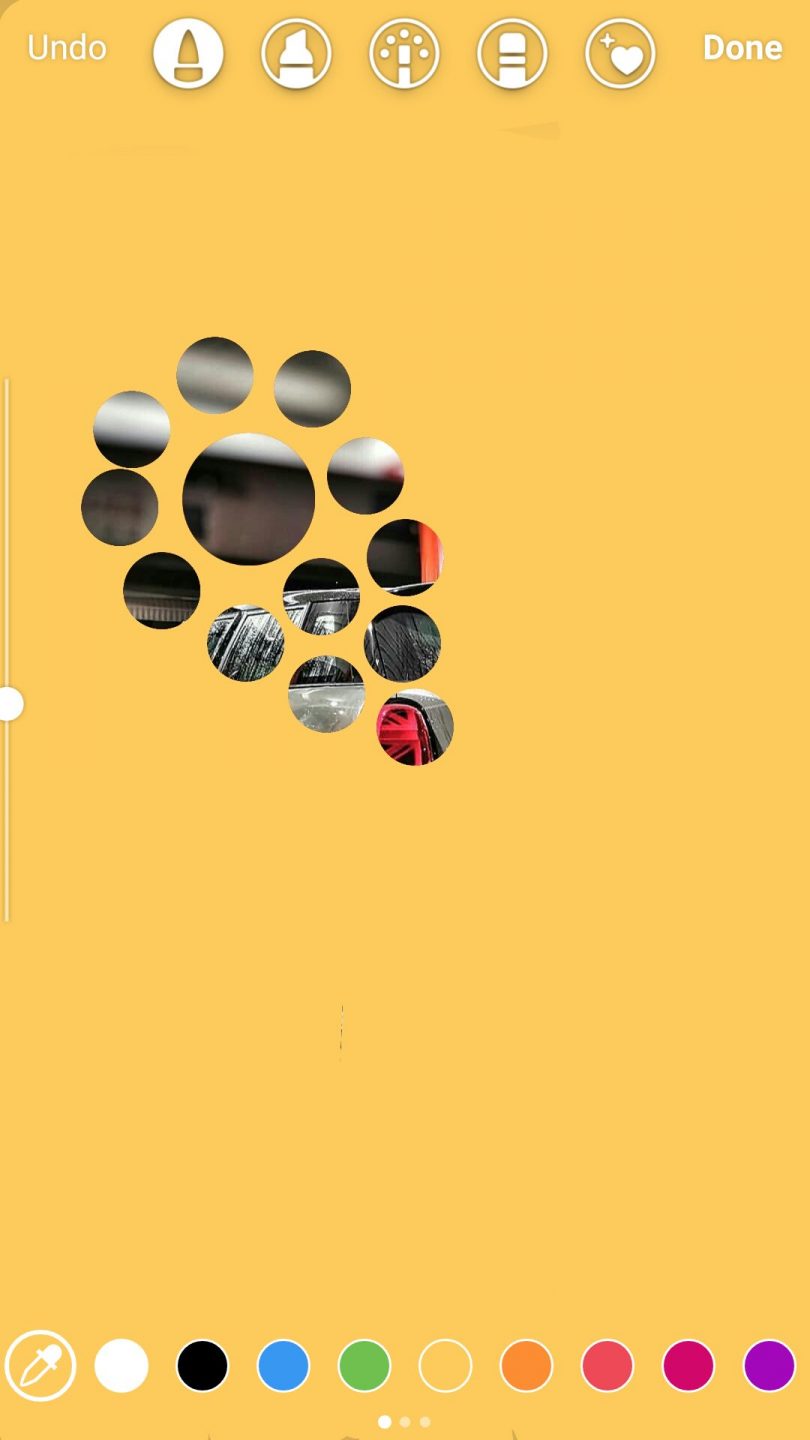 Here's how to create your own reveal:
Upload the image you'd like to use as part of your reveal in your story.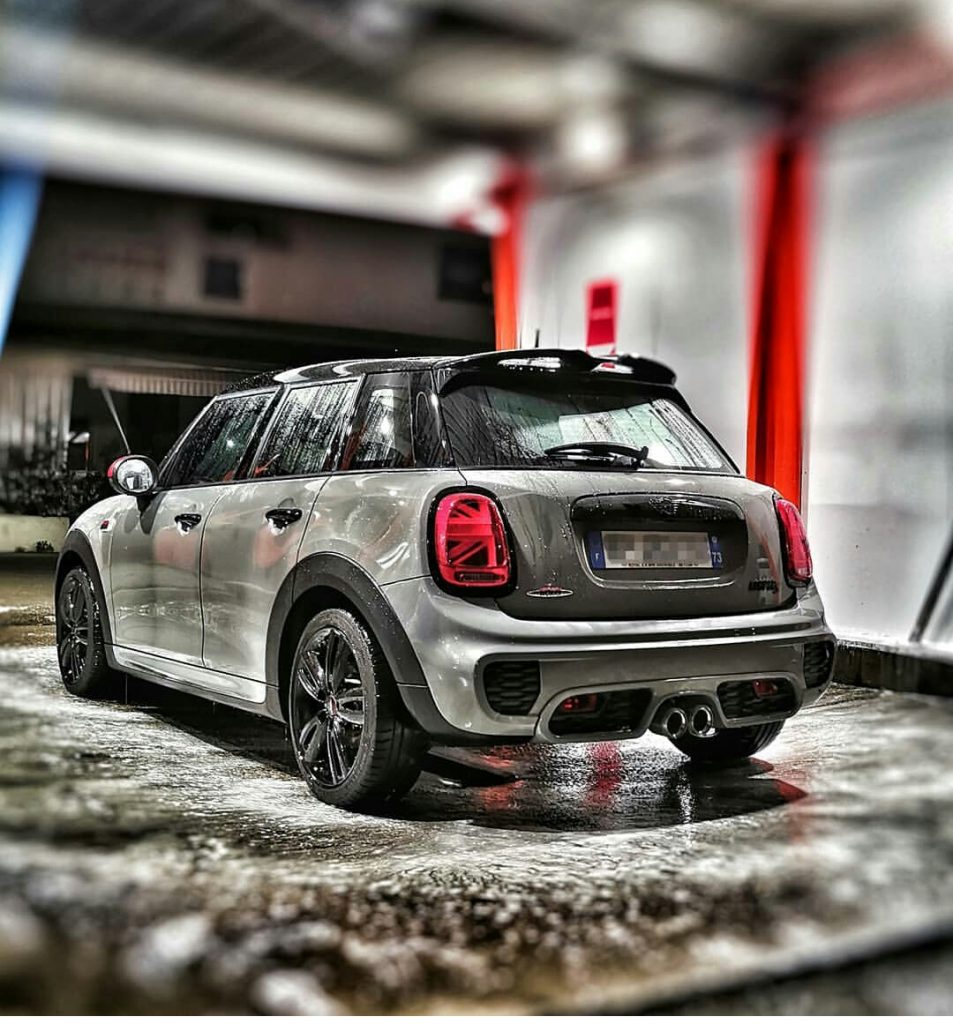 Select the drawing tool, click on the paintbrush and select your colour of choice.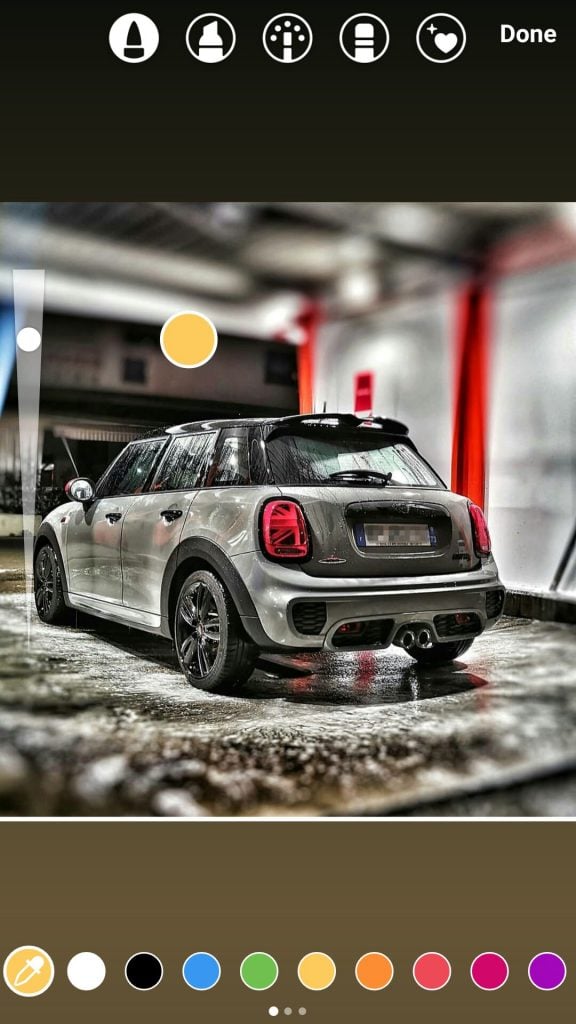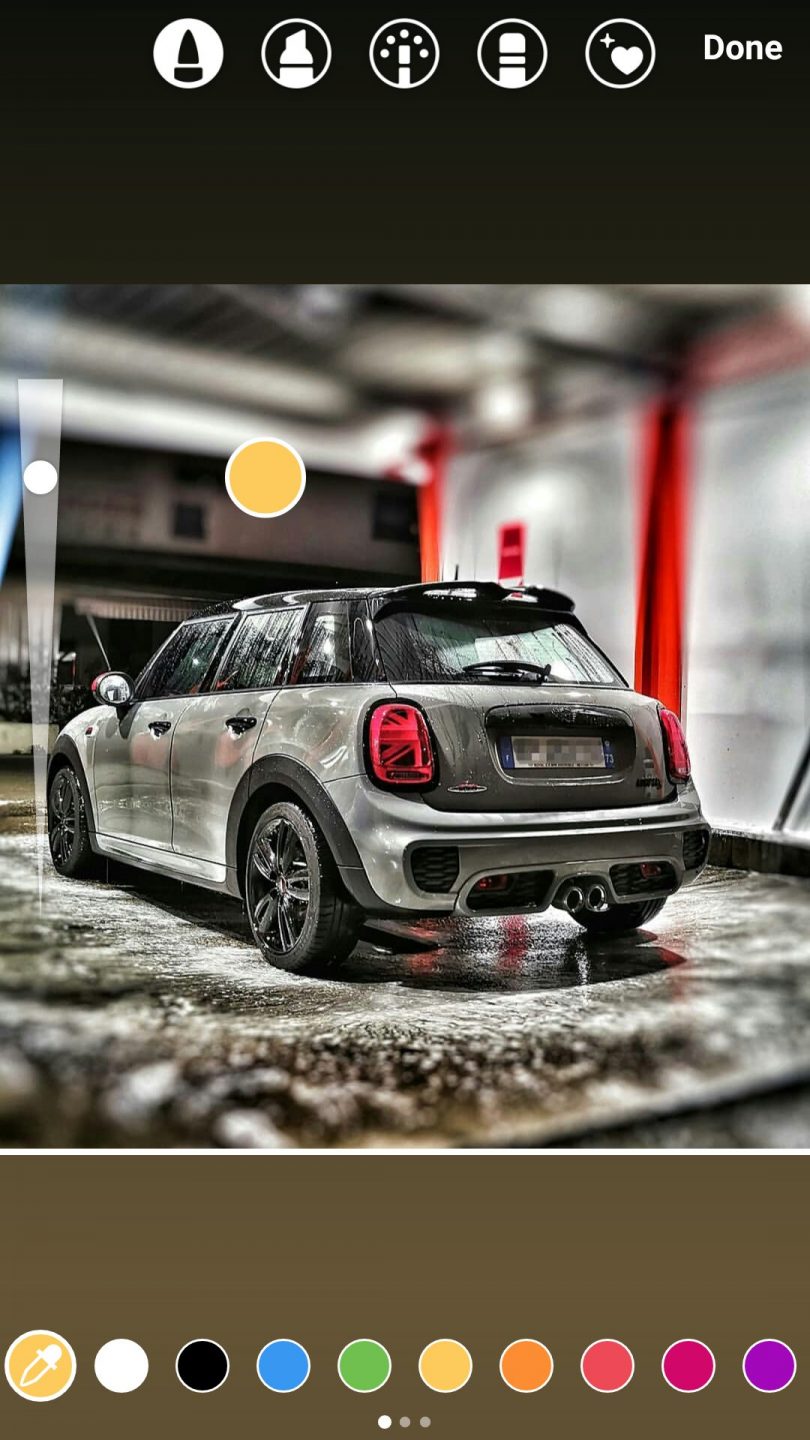 Next, paint the entire image, make sure that you cover your entire phone screen.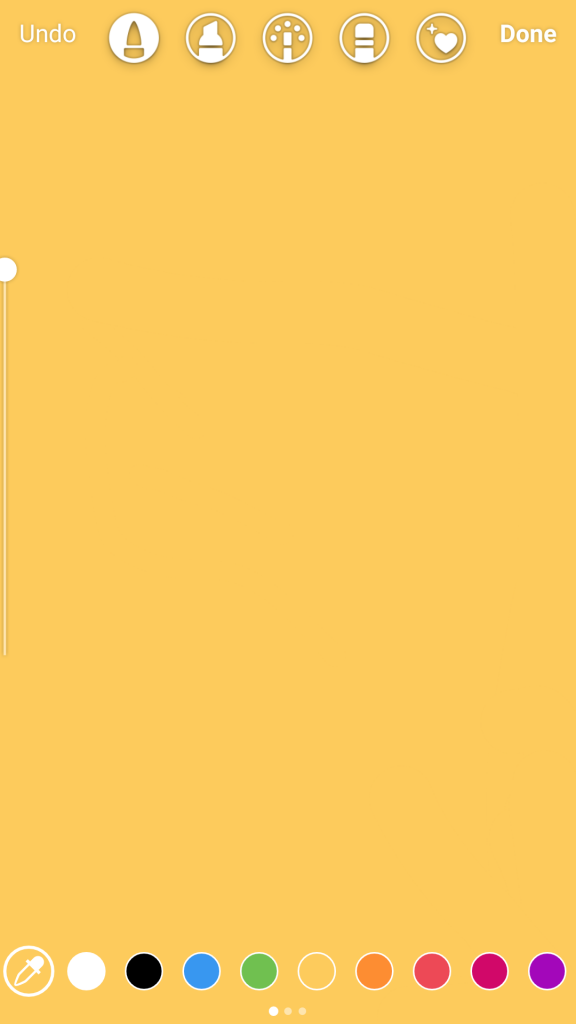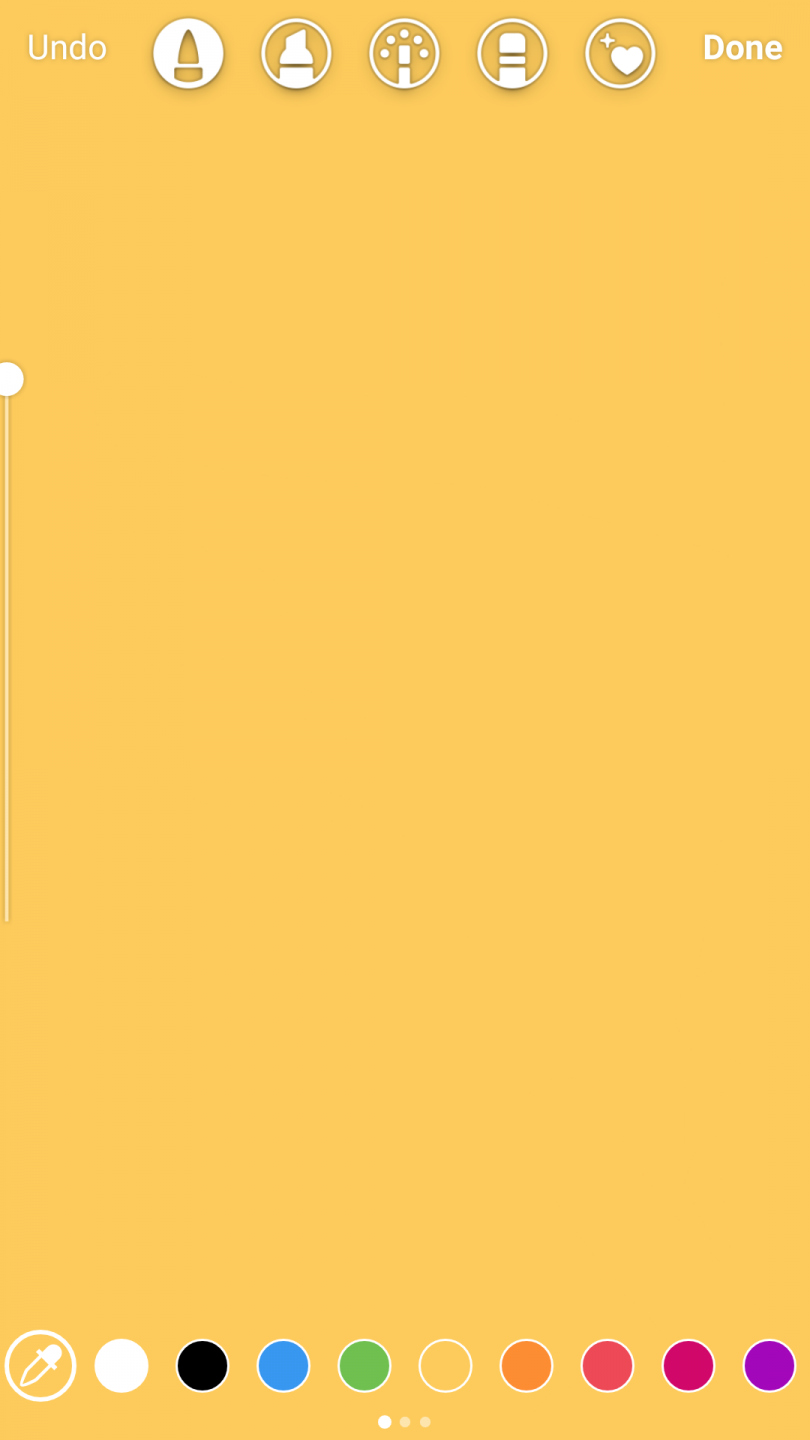 Once you've completely covered the image, select the eraser tool and erase the areas you want to reveal. Here, less is more to generate excitement.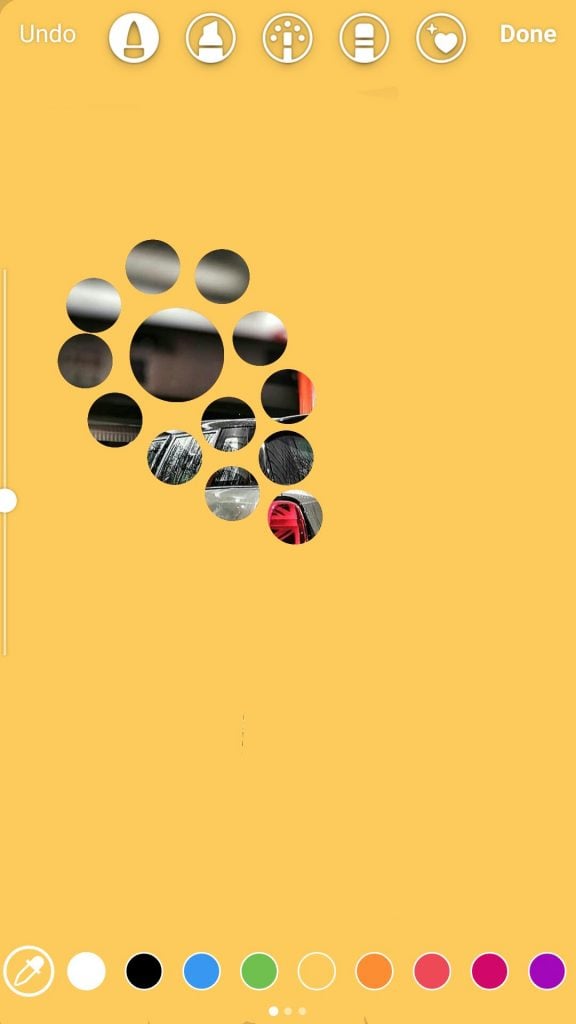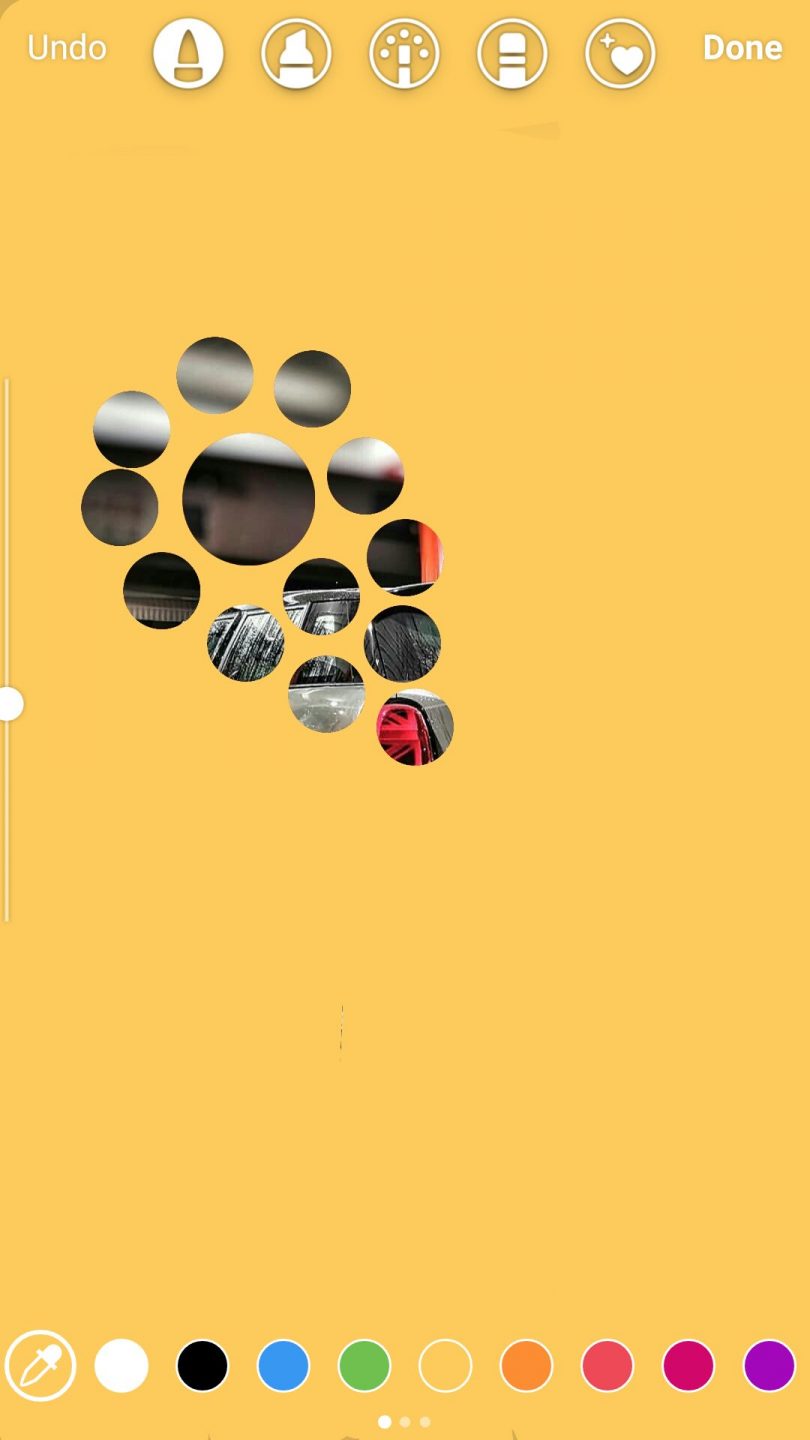 ---
3. Use Hashtags, Hide Them and Still Get Found
Want to be found in search but feel that your hashtags take up too much space in stories? Here are two ways to get around that small inconvenience:
Option one: Blend Your Hashtags
Upload your image of choice and ensure that it has an area with a solid single colour. This is where we will hide your hashtags.
Next, add your hashtags and, make them smaller, but not too small or Instagram will not recognise them altogether and your content won't get found.
To blend your hashtags, select them and change their colour to one that blends with the background of your image.
Option two: Hide Them Behind Other Elements:
Once you've uploaded your image and entered your hashtags, add another element on top of your resized hashtags.
---
4. Make Stories Fun With GIFs
GIFs are always a crowd pleaser, especially when they are relevant. We recommend that you turn to GIPHY for yours. GIPHY has an extensive collection with more uploaded daily by people around the world.
If you're not sure how to use GIPHY GIFs in your stories or haven't ever done so, you'll need to install the GIPHY app first. GIPHY is available for both iOS and Android users.
With GIPHY installed, you'll be able to add GIFs of your choice to your stories.
Here's how:
Locate the GIF you'd like to use and tap the send button.
Tap on the Instagram icon.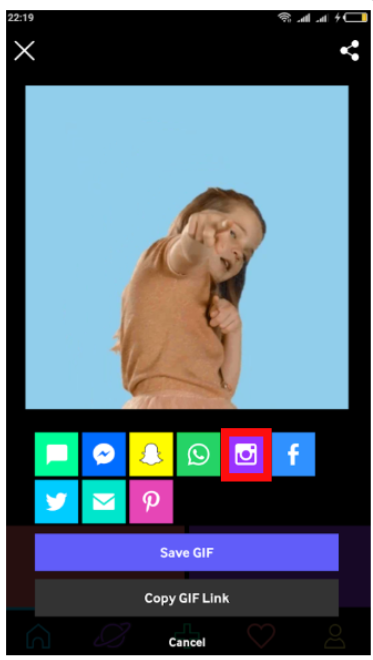 Choose to share the GIF using Instagram Stories.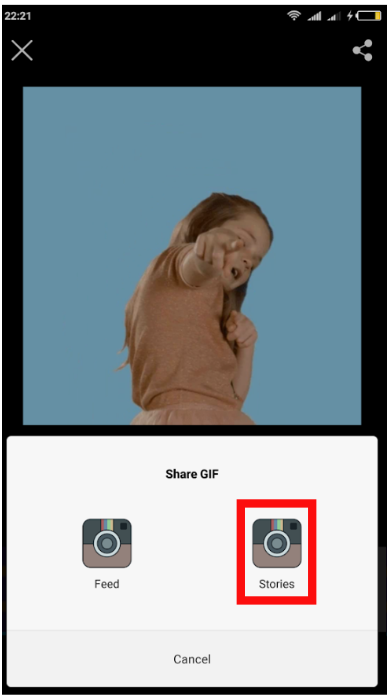 Once again, the best GIFs are relevant. GIFs also work well on social media because they include exaggerated characters or play on human emotions. When you choose yours, make it your goals to tug at your audience's heart strings.
---
5. Tell Interesting Stories With Text
As more people turn to stories, they are looking for interesting content to pass time. One way to satisfy this need is to use images and video with well-written and conversational content.
In the example below, @travelchannel shows how to incorporate storytelling with images and text.
---
6. Schedule Your Content
There's a good chance that you've heard of social media tools for Facebook, LinkedIn and Twitter. Well, there are some that cater to Instagram too.
Scheduling content is a convenient way of balancing the demands of content creation and strategy. If you're not using a social media scheduling tool, take a look at Later, Hootsuite and Sprout Social to get a feel for their solutions. You could save yourself a lot of time by using one.
---
7. Save Evergreen Stories and Republish Them Later
Have a story that's filled with important information you need to share with your audience more than once? Instagram allows you to download your stories by saving them to your camera roll.
Here's how to download your stories:
Locate your story, and while it's playing, click on the three dots toward the bottom right-hand corner of your screen. Next, click on "Save."
---
8. Artfully Mention Other Accounts
Mentions are a great way to drive engagement in Instagram Stories, but you've got to be tactful for your mentions get attention and be valued.
How do you capture the attention of the masses and the profile you want to mention in your stories?
Lead with strong positive emotion and imagery.
Brand love is always amplified, especially when it's coupled with a strong and appealing imagery.
---
9. Use Your Brand's Font
Being on-brand as often as possible is always good for business. You're able to create a sense of familiarity for your audience, something that goes a long way when it comes to making purchase decisions.
This Instagram Stories hack helps you take your brand font and use it in your stories.
Here's how:
Download the Over mobile app for iOS or Android. Over allows you to upload important content for use later. This includes logos, colour palettes and fonts.
Once downloaded, use AirDrop to pull your fonts from the cloud and save them to your device. Ensure that you keep the font file format as .OFT.
Next, open a story and you'll be able to select and use your brand's font.
---
10. Create Gradient-Coloured Text
One of the more favoured and popular text editing options in the Instagram Stories collection is its colour gradient feature. It allows you to create attractive colour effects for text, making your messages stand out.
This Instagram Story hack is one of the more well-hidden gems out there simply because it's one most people only stumble across it when playing with Instagram Stories and trying to find new ways to produce amazing content.
To get started, open Instagram Stories and select the TYPE story option. Add some text. Next, highlight your text and then tap and hold down the colour slider.
You'll be presented with a host of colours to choose from. Keep your finger on the colour you'd like to use to show the colour spectrum. If you don't hold down the colour button, you won't see the colour spectrum.
Changing your text colour is as simple are moving your finger from left to right on the colour spectrum.
---
11. Design Translucent Backgrounds
When it comes to creating appealing content, you sometimes have to colour outside the lines. This Instagram Stories hack involves doing that to produce professional looking stories.
Here's what we're our finished product looks like: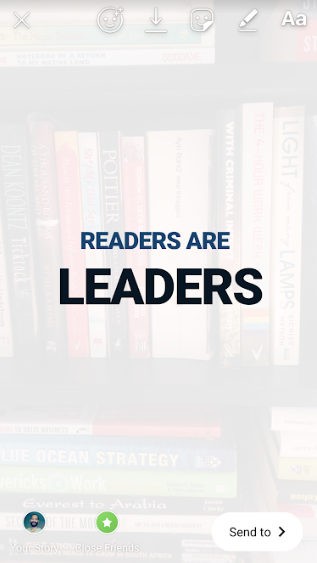 First, upload the image you'd like to use in your story.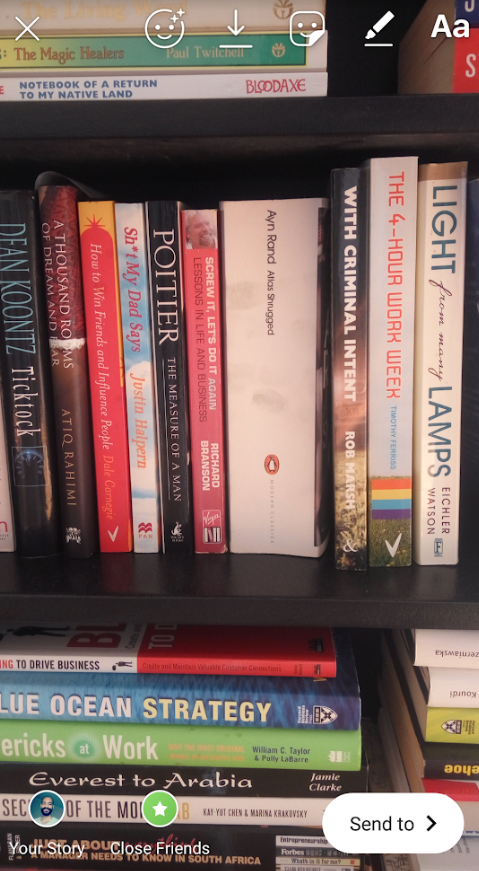 Tap the text icon and enter your text.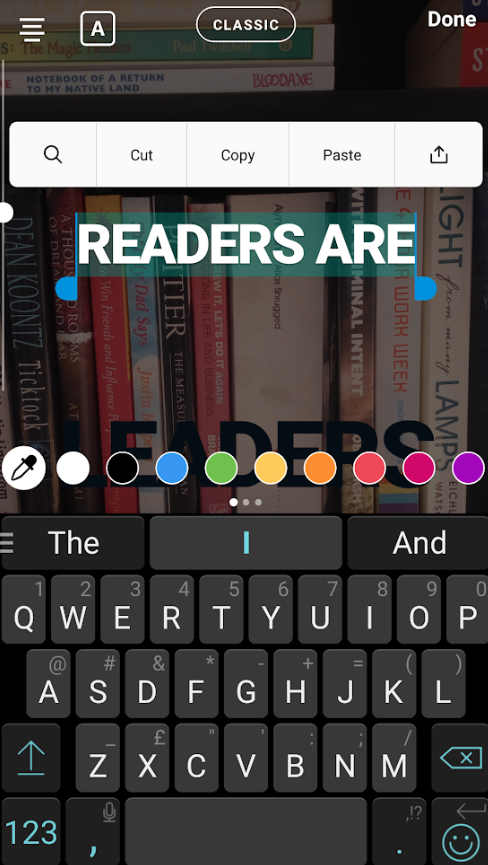 Next, tap on the drawing tool icon and then the marker icon.
With the marker icon selected, pick the colour you'd like to use for your background from the colour options below. For a wider variety of colour, tap and hold the colour you are interested in to gain access to the colour spectrum.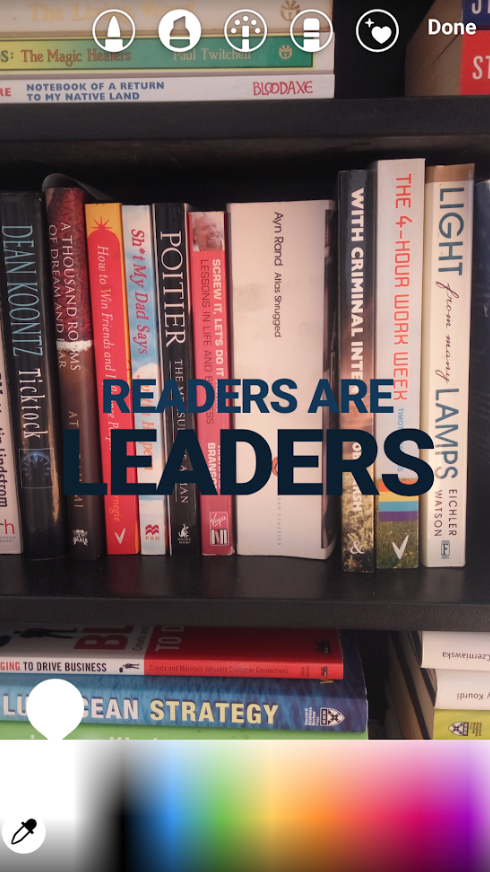 Once you've found the colour you'd like to use for your background, tap and hold it down until your image colour changes to the colour you've selected.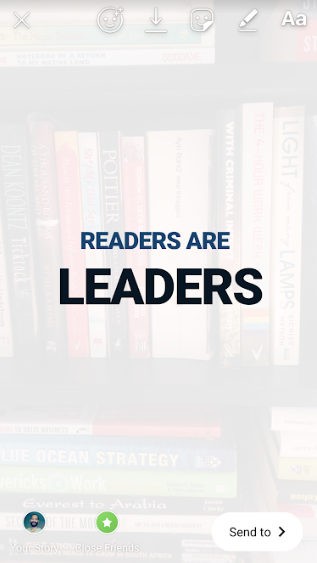 ---
Go Hands-Free
Recording video using Instagram Stories can be a little inconvenient at times. Each story is limited to 15 seconds, and that often makes for rushed messages and content that misses the mark with audiences.
The solution? Use the Hands-Free recording feature in Instagram Stories.
Going Hands-Free allows you to record video without having to worry about the 15-second limit for each story. All you need to do is point and shoot. You also don't need to hold the capture button as you shoot, allowing you to easily manage your camera angles are you record.
When you've completed your recording, simply share your new story and Instagram will automatically break it up into 15-second snippets.
Give it a go
Creating amazing stories means getting creative. These Instagram Stories hacks will give you lots of room to produce engaging content for your audience. As you begin creating your content, keep the design fundamentals in minds. As a guide, they will help you produce stories that are not only engaging by visually appealing.