If you need help with social media and you want to support women in business, the best thing you can do is get help from a female-owned social media agency. There are a number of leading social media agencies with women at the helm, so you have plenty of options to choose from.
The key is to find an agency that specializes in the type of marketing you want to do and has expertise in managing social media for other brands in your industry. Here are 10 of the best female-owned social media agencies you can support and go to for your social media marketing needs.
---
Top 10 Female-Owned Social Media Agencies:
---
Founder/Owner: Beth Trejo, CEO and Founder
Locations: Sioux City, IA and Sioux Falls, SD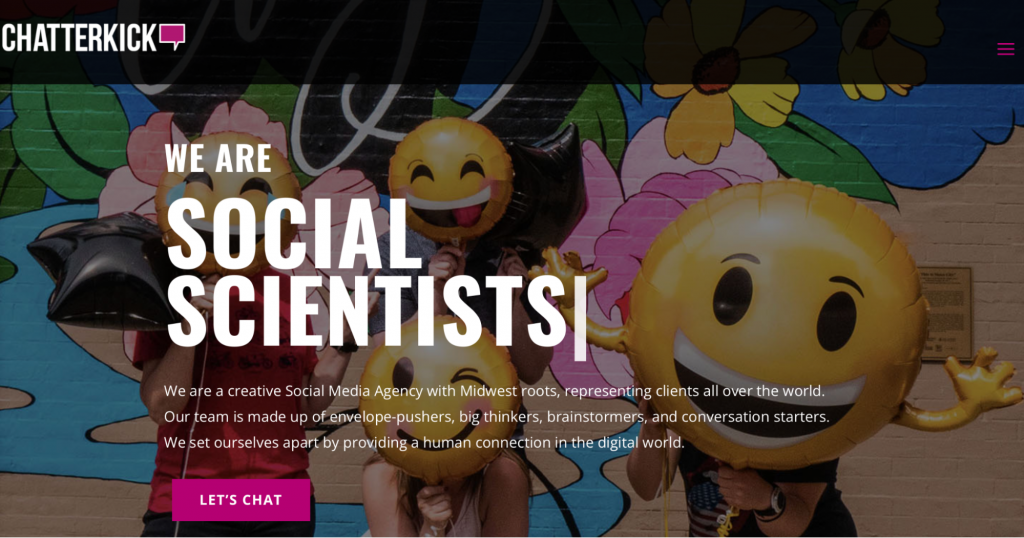 Chatterkick is a creative social media agency founded by Beth Trejo, who currently leads the team as CEO and Founder. Originally based in Iowa, the agency now operates from two locations in Sioux City, Iowa and Sioux Falls, South Dakota with team members across the U.S. Chatterkick offers comprehensive social media solutions to address your marketing and creative needs.
Starting with a strategy and discovery plan, Chatterkick takes an assessment of your current digital presence to gauge how aligned it is to your goals and how you stack up to the competition. They then help you develop a social media strategy that's customized to achieve your brand goals. Chatterkick provides assistance with social media management, paid campaigns, creative development, review generation, inbound marketing, and even digital customer service.
For brands that want to handle their social media themselves but lack the expertise to do so, Chatterkick also hosts social media workshops where your team can learn how to take your social media to the next level. You can also schedule virtual or in-person "hangout" sessions where you can review your current online marketing strategy and discover how to reach your social goals.
---
Founder/Owner: Sarah Fulford-Williams
Locations: Twickenham, LDN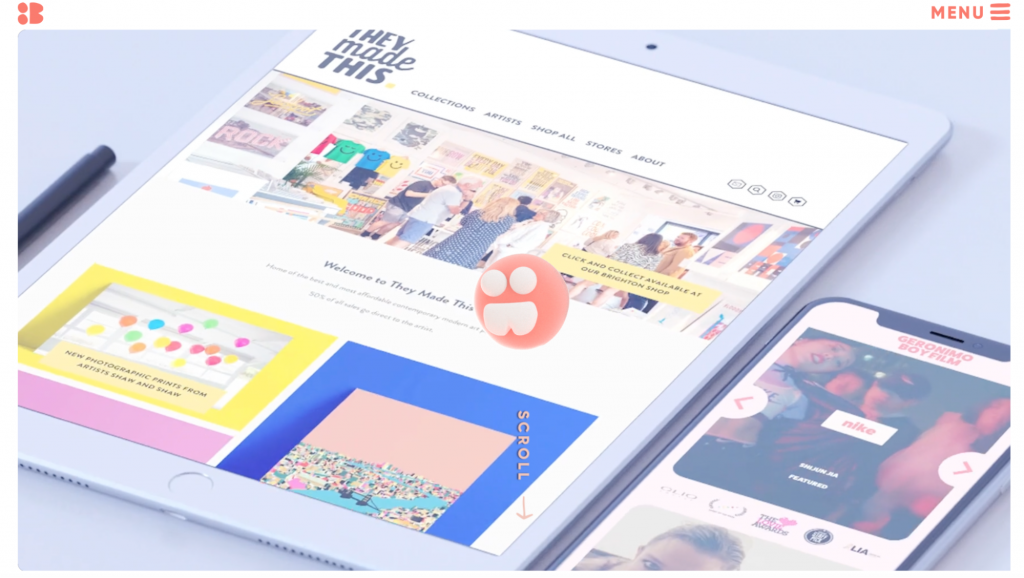 Our Own Brand is an award-winning creative agency co-founded by Sarah Fulford-Williams, who currently serves as the agency's Brand and Account Director. The agency's based in London, operating out of an office in the Twickenham district. They've worked with leading global brands such as Johnson's, Red Bull, Toyota, Caterpillar Inc., and Barclays Digital Eagles.
The agency offers a host of solutions related to branding, production, creative, social, and digital, with the goal to "bring brands to life." Their social and digital services include developing social media strategies, managing social media, creating paid social and digital campaigns, and developing brand campaigns.
Our Own Brand also helps you with the creative aspect of your social media marketing efforts, providing you with content creation solutions. They develop paid social media advertising campaigns to work alongside your organic social strategy to amplify your social media presence. Their work to utilize the best platforms and placements to help you maximize your ROI.
---
Founder/Owner: Amanda Perry
Locations: Sheffield, SYK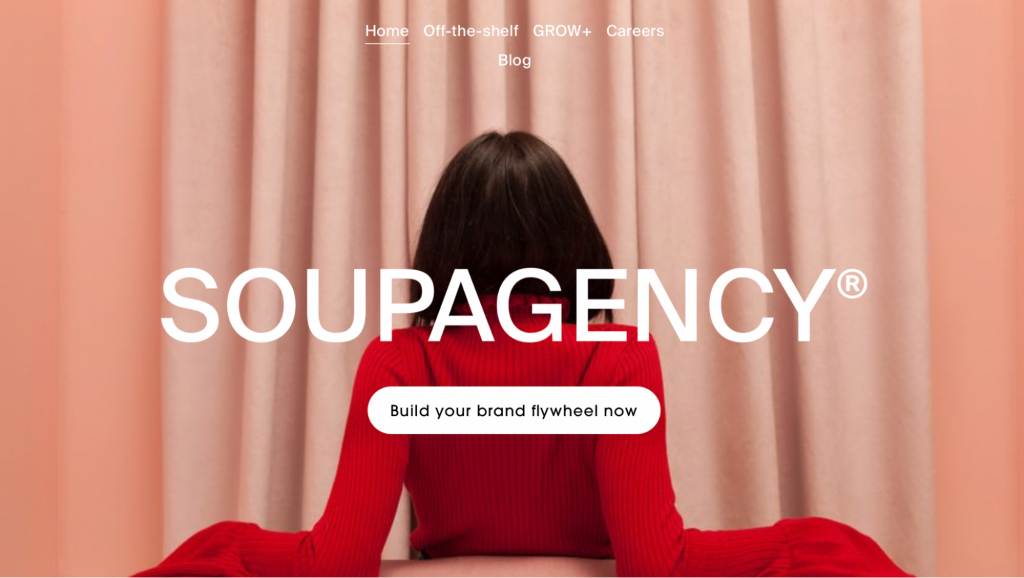 Soup Agency is a team of digital growth experts specializing in performance marketing for direct-to-consumer (DTC) brands and ecommerce businesses. Founded by Amanda Perry, the agency operates out of Sheffield in South Yorkshire. They deliver a vast range of marketing services with a special focus on strategy, consultancy, creative production, social, advertising, search, performance, and email.
With Soup Agency, you can get assistance with paid social advertising campaigns across all major social networks. The agency also provides solutions for organic social media marketing and influencer marketing to build your brand presence. You can either plug and play these services into your existing strategy or get them to build a strong foundation for your brand. Soup Agency even helps you develop winning content for your target social media platforms.
---
Founder/Owner: Courtney Spritzer and Stephanie Cartin
Locations: New York, NY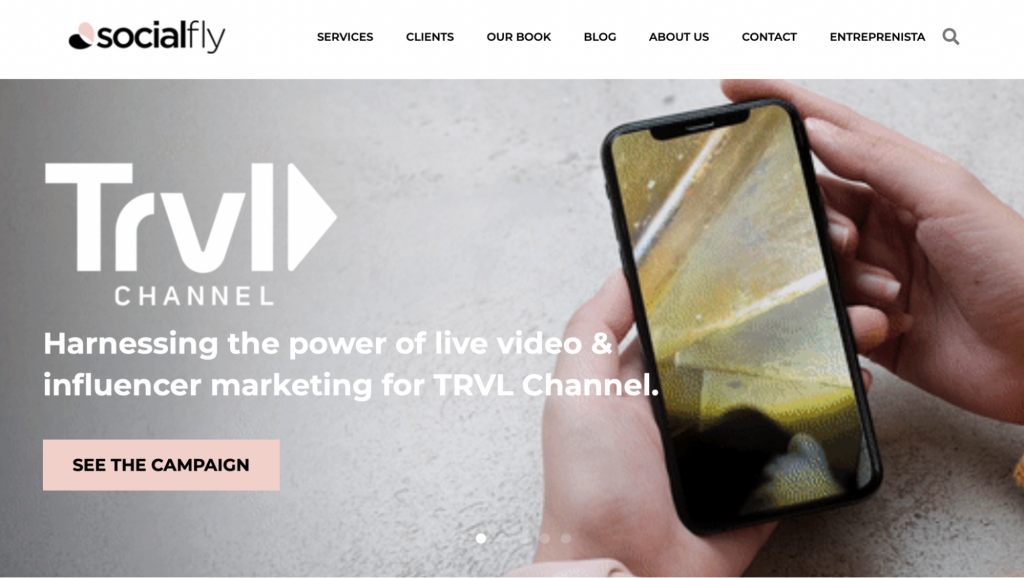 Socialfly is an all-women social media agency co-founded by Courtney Spritzer and Stephanie Cartin, who have made it to lists such as Inc Female Founders 100 and Inc 5000. The agency's based in New York and comprises a team of social media experts who are leaders in their respective fields. Socialfly boasts a clientele of reputable organizations and global brands in a number of verticals. This includes names like We TV, Travel Channel, SlimFast, and The Madison Square Garden Company.
The agency offers a range of digital marketing services including influencer marketing, social media, and paid media. With Socialfly, you can enjoy a comprehensive social media management solution that's customized specifically for your business. This helps you to achieve your goals instead of having to settle for a cookie-cutter strategy that delivers minimal results.
Starting with social-first strategy development, the agency also helps you build and engage your community as well as develop and manage your campaign. Additionally, the agency provides you with valuable insights through social listening and competitive research to inform different aspects of your social media. Socialfly also delivers high-quality social-first content to engage your audience.
---
Founder/Owner: Whitney Mitchell
Locations: Beacon, NY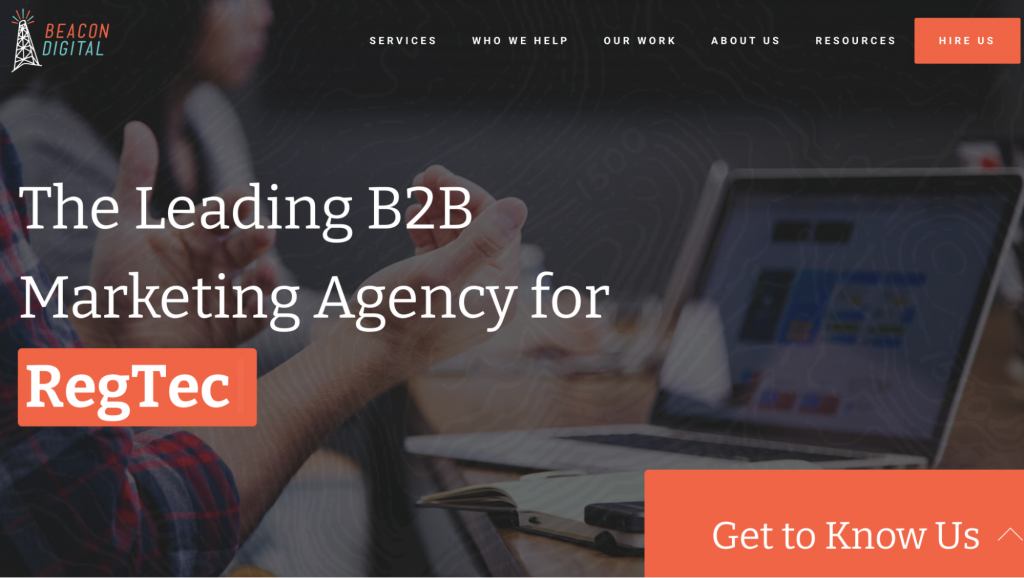 Beacon Digital is a B2B-focused marketing agency founded and currently led by Whitney Mitchell. Based in Beacon, New York, the agency mainly works with cybersecurity companies, fintech companies, regtech and risk management firms, and SaaS companies. Some of the companies in their client lineup include names such as AppFolio, Piper Companies, Modo Labs, and Biocatch among many others.
Beacon Digital delivers comprehensive digital marketing solutions including strategy and analysis, content and design, SEO and performance marketing, web design and development, and marketing technology and operations. Essentially, you can go to them for assistance in building your brand marketing strategy from the ground up.
When it comes to social media, the agency specializes in creating platform-specific content to take your social media game to the next level. They can help you connect with your current and potential customers as well as develop your brand's tone, voice, and overall identity for a bigger social media impact. As such, you can establish a strong brand presence on social media and use this to attract relevant customers.
---
Founder/Owner: Jessica Hendrick Scanlon
Locations: Round Rock, TX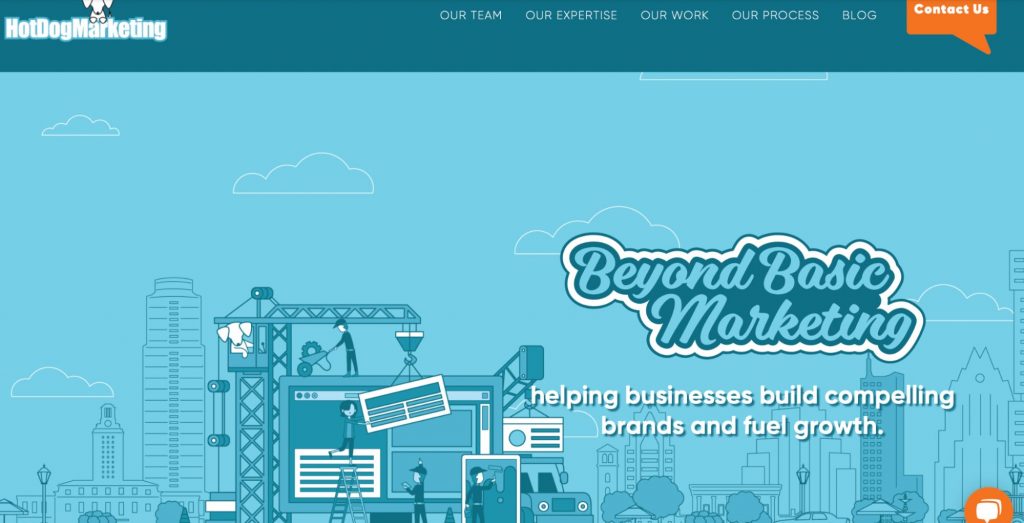 Hot Dog Marketing is a Texas-based marketing agency founded and led by Jessica Hendrick Scanlon. The agency has helped a wide range of companies in getting their brand message across to the right audience. This includes businesses such as IT companies, service consulting firms, and even consumer goods. Their list of clientele includes names like Longhorn Solar, Occasion Station, The Human Experience, Outcast Watches, and Brian Christian Consulting.
With this agency, you can enjoy full-service digital marketing-whether you need to scale through an effective growth strategy or you need to work on branding and design for a new business. Their digital marketing services can help you grow your traffic and boost your brand equity in the market.
Moreover, the Hot Dog Marketing social media marketing services are extremely comprehensive and include everything from content development and design to monitoring and engagement. The agency can provide you with monthly reports, conduct competitor research and comparison, and develop campaigns and contests for improved social media growth.
---
CEO: Natalie Henley
Locations: Denver, CO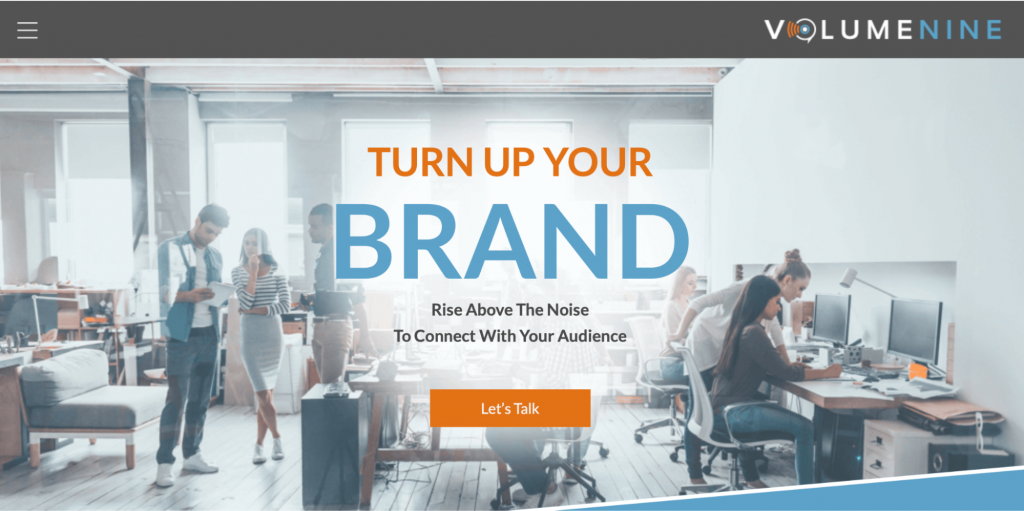 Volume Nine is a leading digital marketing agency based in Colorado. With Natalie Henley as CEO, the agency comprises a top-notch team of experts who can help you connect with your audience. The agency works with businesses in a number of verticals and specializes in developing campaigns for ecommerce, consumer products, and B2B brands. Volume Nine's services have helped brands like Helen of Troy, Da Vita, Vail, Vitamin World, and Lands' End in achieving their goals.
The agency offers a comprehensive list of digital marketing services including content development, SEO, and PPC ads. As such, you can rely on them for all of your marketing needs-whether you want to attract more traffic or drive more conversions.You can even work with them to consistently produce content that will help you engage your audience.
They also have expertise in both organic and paid social media marketing with campaigns that are developed to help you get results. Starting with a social media audit, Volume Nine looks for opportunities to optimize your existing approach. They then deliver social media management and advertising services to address those challenges.
---
Founder/Owner: Jenny Stanley
Locations: London, UK; Madrid, Spain; Dubai, UAE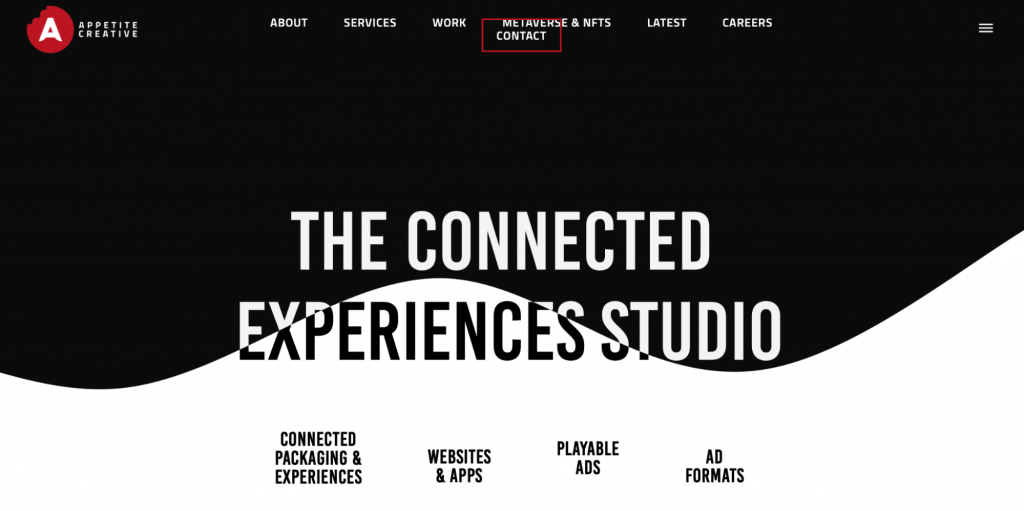 Appetite Creative is a leading marketing company with offices in Madrid, London, and Dubai. Founded by Jenny Stanley, who currently leads the agency as CEO, the agency specializes in developing connected customer experiences to establish a strong digital brand presence. They have worked with a host of reputable global brands in a wide variety of verticals including apparel, consumer products, electronics, and IT. This includes brands such as Heinz, Tommy Hilfiger, Disney Park, Hitachi, Boots, Cisco, and Pepsico Games.
The agency delivers full-service marketing solutions and can even help you with connected packaging and experiential marketing to take your brand to the next level. Appetite Creative specializes in virtual event management and developing playable ads to engage a massive virtual audience. You can work with them for all your social media marketing needs-whether you want to boost engagement through organic social or gain more visibility through paid social media ads.
---
Founder/Owner: Sabrina Chevannes
Locations: London, UK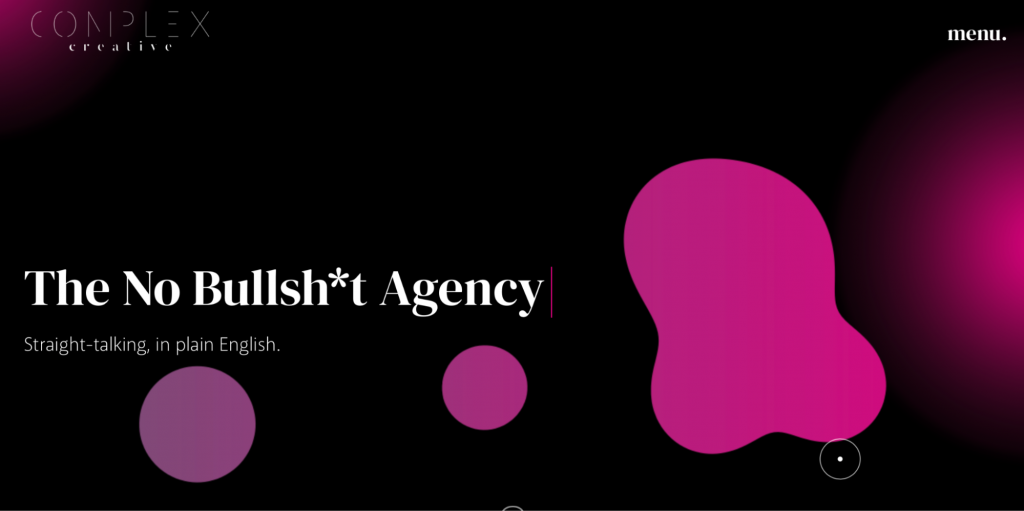 Complex Creative is a top London marketing agency founded by Sabrina Chevannes. The agency believes in straight-talking minus all the frills, with the goal to get you the exact results you're looking for. They've helped companies in a wide range of verticals to improve their standing in the market. Their clientele includes major global companies such as We Work, Fitbit, Debenhams, AMC, and even UNICEF.
Complex Creative specializes in WordPress development to set your business up for digital success. Plus, you can use their branding services to establish a strong brand identity that stands out in a sea of competitors. They offer creative advertising experiences such as playable ads that will help you drive interactions with your target audience.
They also offer a number of digital marketing services including email marketing, SEO, copywriting, and PPC. In addition, Complex Creative can work with you to develop powerful social media marketing campaigns that get your business in front of the right audience and engage them with the right content and ads.
---
Founder/Owner: Nishta Maheshwari
Locations: Haryana, India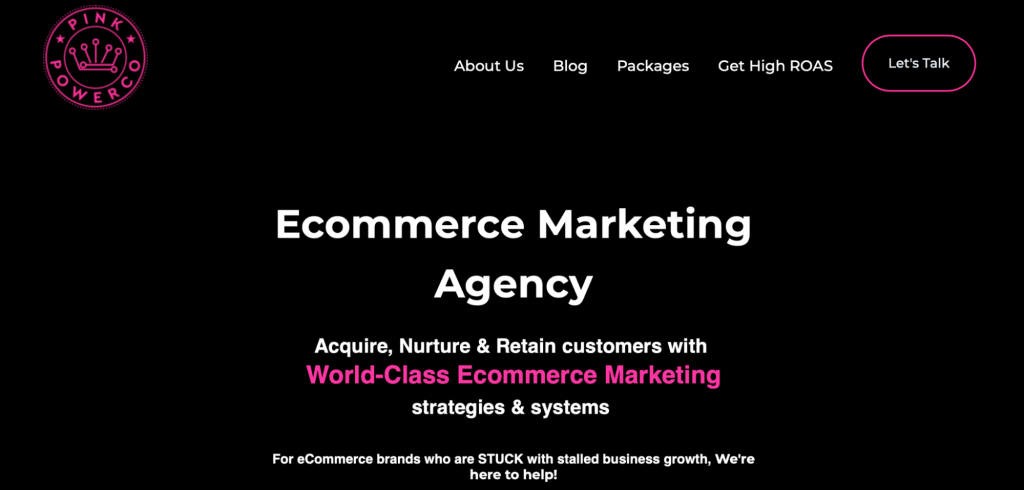 Pink Power Co is an ecommerce marketing agency based in Haryana, India and delivering world-class marketing solutions and systems for ecommerce businesses. Founded by Nishta Maheshwari, the agency focuses on developing sustainable growth models for ecommerce companies. This makes it one of the best female-owned social media agencies for marketing your ecommerce brand. The team has 13 years of experience in the field and takes an ROI-focused approach to marketing for businesses in the ecommerce landscape.
The agency offers comprehensive marketing solutions and even helps you develop a sales funnel that seamlessly guides customers toward making a purchase. They can provide services for content development, paid media, and automation.
Pink Power Co's social media marketing service includes managing your social media for major platforms, creating social-first content, engaging your community, and scheduling and publishing your content. The goal is to drive traffic to your websites and landing pages and improve your audience engagement across your social networks. Ultimately, this will help you maximize your social media presence.
---
Finding the Right Social Media Agency for You
If you're in the market for a social media agency, start by finding an agency that delivers the services you need and specializes in your industry. If you're looking to show your support for women in business, you can even find plenty of women-owned social media agencies to work with. Check out the 10 best options we've listed above and find the right social media agency for you.