Video content on social media grabs eyeballs and boosts engagement rates.
We have compelling stats to back up this claim. Research by The Word proves that videos garner more views and conversions on social media than other content types.
If we talk about Instagram, 25% of all ads are videos and 250 million people watch video Stories daily. In 2019, Instagrammers spent 80% more time watching videos than they did in 2018.
And that's not all. Video ads give maximum returns on all social channels. 36% of consumers trust video ads and adding videos to ads can increase engagement rates by 22%.
It's no surprise that 96% of marketers invested in video marketing in 2019 and this number is projected to keep rising year-on-year.
Luckily, Instagram has made it easy for marketers and content creators to leverage video content. The platform allows you to share videos in a number of formats, including posts, Live, Stories, and IGTV.
If you need an accurate and updated guide on how to create and share optimized videos on Instagram, this post is meant for you.
Let's get started.
---
Ultimate Guide to Instagram Video:
---
How Can You Create and Share Videos on Instagram?
Now that you know the benefits of sharing videos on Instagram, let us tell you the best part.
You don't need to be a qualified videographer or own expensive filming equipment to create pro-level videos. Your mobile phone's camera and a few video editing apps are enough to produce slick videos for your feed.
---
Types of Video Formats on Instagram and Their Technical Specs
Gone are the days when Instagram allowed only blink-and-miss videos. Now, you can create immersive long-form videos of up to 60 minutes duration. To make your videos more interactive and engaging, you can add effects, stickers, annotations, and See More links to redirect viewers to your websites.
Let's take a look at the commonly-used video content types at Instagram.
---
Video Stories
Instagram Stories are hugely popular with brands and marketers for many reasons. They are fun, entertaining, and profitable. You can not only tell your brand story effectively through Stories but also boost your sales by making your Stories shoppable.
Let's take a closer look at what you need to know when adding videos to your Instagram Stories:
Technical Specs
File format: mp4
Video length: 1 sec.-15 sec.
Orientation: Square, vertical, and horizontal
Recommended aspect ratio: 4:5 and 9:16
Best For
Brands and content creators are using Stories in a variety of ways. From telling their brand stories to sharing quirky post-work team meets, there is no limit to the ways you can use Stories on Instagram.
@natgeo is an inspiration for brands that want to ace product promotion through Stories. They recently launched an AR cover for their digital magazine. Look at how they used the forward progression in Stories to explain the concept of AR covers to viewers.
You can also share sneak peeks of events, user-generated videos, or inspirational videos to communicate your brand messaging.
---
How to Create and Share Video Stories
1. Click on the icon or swipe left on your feed.
2. Hold down the icon to start recording your video. Your camera will open in one of these modes: Normal, Superzoom, Boomerang, Hands-free, or Rewind. Swipe anywhere on the screen to upload a pre-recorded video. If the video you upload is longer than 15 minutes, the excess footage will be divided into 15-second clips.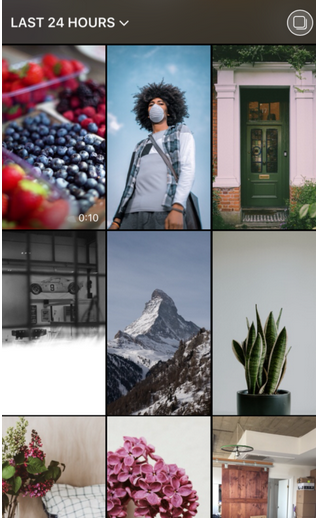 3. Click on, or icons to draw, annotate, or add stickers to your video.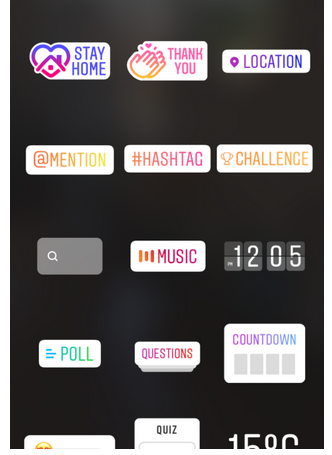 4. Click on Your Story in the bottom left to share your Story. Note that the Story will disappear after 24 hours unless you convert it into a Highlight.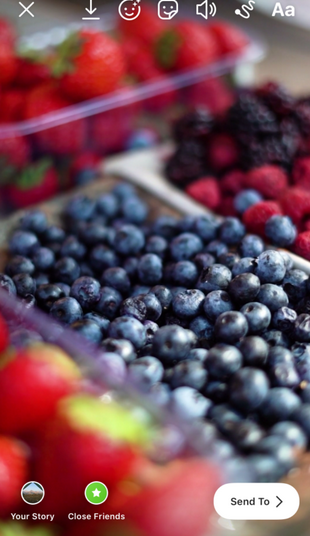 ---
Optimization Tips
Use relevant hashtags to improve your Story's visibility.

Utilize stickers to get viewers to perform some actions while watching your Story. For instance, you can use the "Sound on" sticker if you want people to put on their headsets before launching a Story. Question stickers can keep viewers engaged with the Story till the end.

Brand your Story with your theme colors, logo, and typography.
---
Instagram Live
In 2016, Instagram Live was launched. It gave brands a new opportunity to connect and interact with audiences in real-time. You can add guests to Live videos and exchange comments with viewers. Additionally, you can save Live replays as Stories or view them on the web.
Technical Specs
File format: mp4
Video length: few seconds to one hour
Orientation: Vertical
Aspect ratio: 9:16
Best For
Instagram Live is best suited for Q&A sessions with your followers or behind-the-scenes (BTS) footage from brand events and promotions.
It's also a great way to launch limited-time offers. Make sure to share exclusive sale coupons before going live so that people can use them to buy stuff during the live session.
But the best way to utilize Live is to use it as a lead generation tool for collecting email IDs. You can provide your email address where followers can submit their questions. Or you can create a landing page for people to register for the Live session.
---
How to Create and Share IGTV Videos
1. Click on the icon

in the top-left corner of your feed.
2. Switch to the Live mode. You can check out the number of followers who are active at the moment and who will receive in-app notifications that you are "live."
3. Click on the

icon to begin rolling.
4. You can add comments by clicking on Comments at the bottom of the screen.
5. When you're done, click on the End option. Then, tap on

to save the video to your camera roll. The comments and likes/shares are not saved. You can even share the footage on IGTV.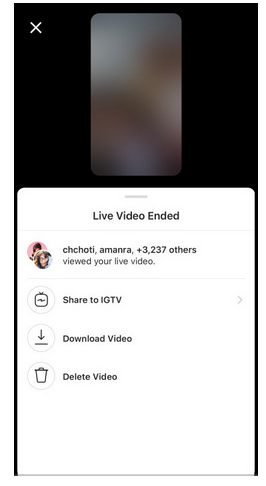 6. Use the question icon to submit questions during a live broadcast.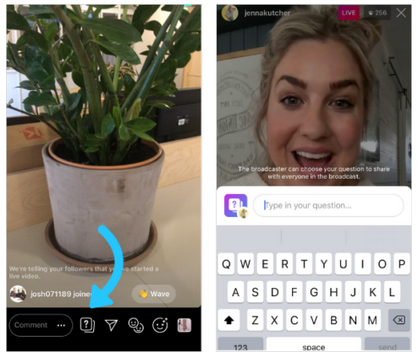 7. Tap on the faces' icon to add people to your broadcast.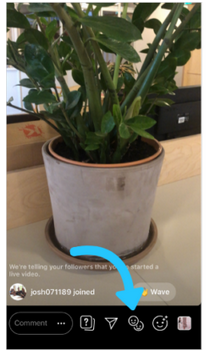 ---
Optimization Tips
1. Use filters to enhance your Live videos.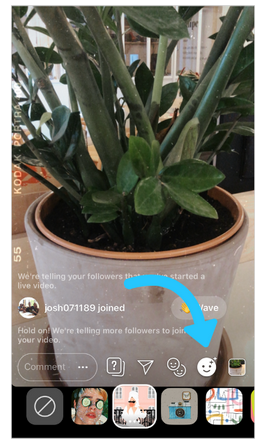 2. Create buzz about your Instagram Live sessions by adding a Countdown sticker to your Story.
3. Go live when your followers are most active. Use Instagram analytics tools to find the best window of opportunity.
---
IGTV
Instagram's first standalone video platform, IGTV, is grabbing a lot of attention. The great thing about IGTV videos is that they can be raw and unpolished, unlike curated video posts. Think of them as an extension of Stories but with more scope for creativity.
Technical Specs
Orientation: Vertical or horizontal

Length: 10 sec. to 15 min. (maximum video duration for verified accounts is 60 min.)

File type: mp4 (for video) jpeg/png (for cover photo)

Aspect ratio: 9:16

Resolution: 720 pixels or more

Max. file size: 650 MB (for 10-min videos) and 3.6 GB (for 60 min. videos)

Cover photo specs.: Preferred size is 420px by 654px and aspect ratio is 1:1.55
Best for
Since IGTV videos can be expansive, the format is best suited for interviews with experts, webinars, or panel discussions.
Take a cue from Mejuri. The fine jewelry brand has an IGTV channel called "Inbox Stories" where they feature influencers sharing stories about their favorite pieces of Mejuri jewelry. The influencers promote the videos on their accounts and build the brand's fan base and engagement.
---
How to Create and Share IGTV Videos
There are three ways to upload videos to IGTV:
1. Through the IGTV App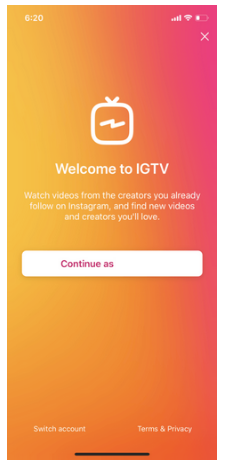 Log in with your Instagram username and password. From the Settings menu, select the

Create Channel

option.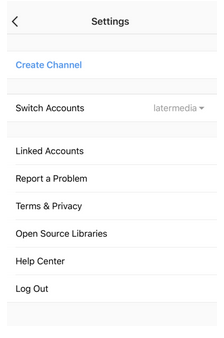 2. From the Instagram App
If you don't want to download the IGTV app, you can upload videos from your Instagram account itself. Just click the

icon at the bottom of the screen and then select

Next

.

Select the

Long Video

option to upload a vertical video.

Select a cover photo by tapping

Add from Camera Roll

(for iPhone) or

Add from Gallery

(for Android). Add a title and description for the video.
3. From Instagram.com
Select the

IGTV

menu from your profile page.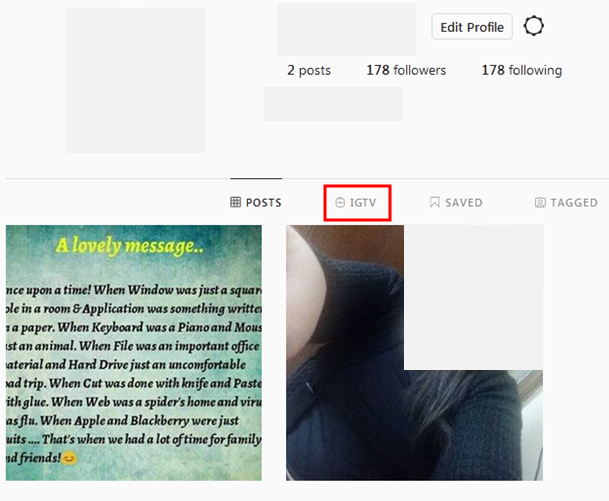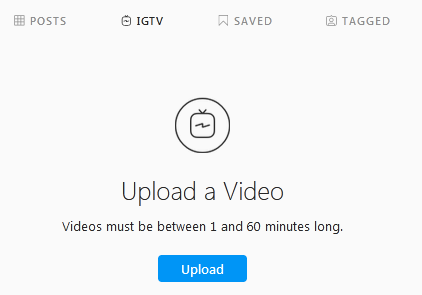 Click the

+

icon to select the video to upload. Populate the text fields on the right.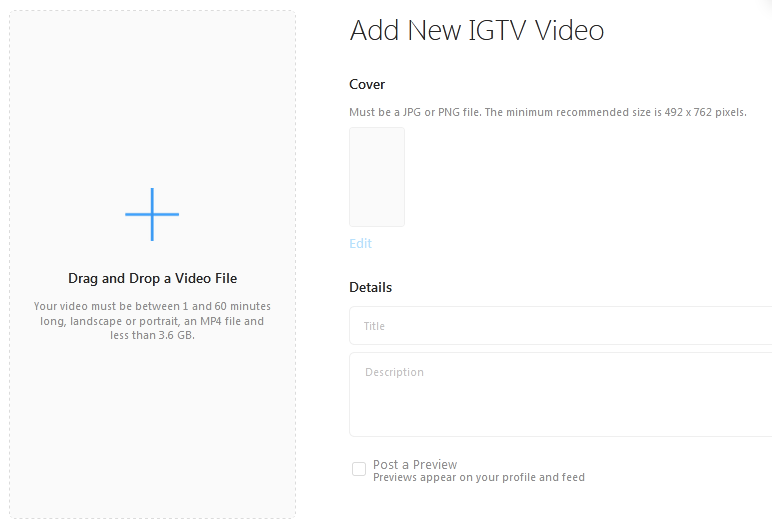 Optimization Tips
The best way to shoot IGTV videos is by using your mobile phone's built-in camera since its aspect ratio is set by default to 9:16, which is perfect for IGTV.
If you use a professional camera, tilt it to 90 degrees since, by default, cameras shoot horizontal videos. The aspect ratio will remain an issue though. Most camera-shot videos have an aspect ratio of 3:2 or 4:3. You will have to edit the videos post-production to get the ratio right.
If you're converting a horizontal video into a vertical one, use one of the video-editing software solutions we mentioned before. Keep the main object of your video in the center of the frame. This will prevent the video from getting distorted when you crop it from all sides to convert it into a vertical video.
---
Conclusion
Videos are incredibly successful on a visual platform like Instagram. If your video content is fun, useful, and engaging, there's a good chance that it will earn you a loyal fan base. We recommend that you use all the video formats discussed in this post to keep your feed interesting and your followers interested.