Advertising Disclosure
Advertising disclosure:
Our partners compensate us. This may influence which products or services we review (also where and how those products appear on the site), this in no way affects our recommendations or the advice we offer. Our reviews are based on years of experience and countless hours of research. Our partners cannot pay us to guarantee favorable reviews of their products or services.
The evolution of eCommerce as a means of buying and selling goods forces businesses to be more than digital storefronts. Nowadays, having an expertly designed website with advanced functionalities can be the difference between attracting potential customers or watching them drift to competitors. 
But the evolution also facilitated the need for specialized platforms, serving as hubs for all of your eCommerce needs. For businesses seeking a robust and flexible eCommerce platform, Magento, now a part of the Adobe family, stands out as an undisputed leader. While the platform offers many tools and features, the actual prowess lies in how these elements are utilized to craft a unique online experience for customers. Well, Enter Magento Design Agencies.
Magento Design Agencies translate a brand's essence into a digital eCommerce experience. With a deep understanding of the Magento development platform, these agencies harness its potential to create tailored online shops that resonate with the target audience, leading to higher conversions and brand loyalty.
A meticulously designed Magento site does not just mirror the business it represents but acts as its digital avatar, engaging customers 24/7, offering them seamless shopping experiences, and evolving with the ever-changing digital landscape.
Join us as we delve into the Top 12 Magento Design Agencies that can transform your online presence into a powerful asset.
---
Top Magento Web Design Agencies:
Top
magento design agencies
2024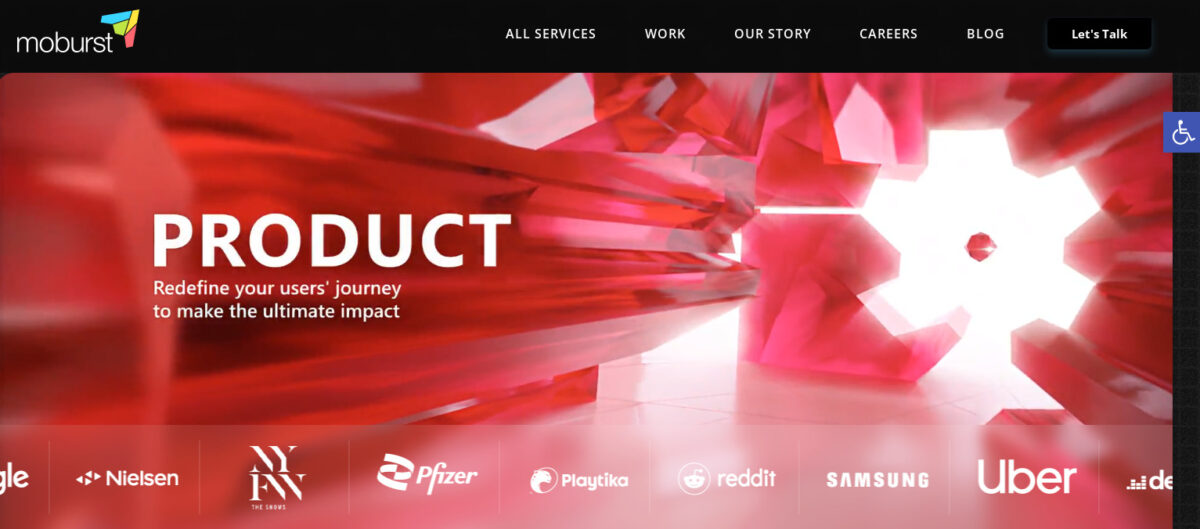 Headquarters: New York, NY, United States
Hourly Rates: $150 – $199
Moburst stands tall with a reputation for crafting award-winning websites. They have mastered the art of integrating stunning visuals with a strong user interface, ensuring Magento platforms resonate powerfully with target audiences. Their commitment extends beyond mere aesthetics, focusing on a purpose-driven online presence that leaves a lasting impact.
Why this Agency Stands Out
Moburst's proficiency in Magento design enables brands to make bold statements online and foster deep connections with their customers. They ensure that every website element drives peak performance, with constant optimization and A/B testing. Whether it's a customized eCommerce platform, WordPress, or Webflow, Moburst guarantees stellar results.
Notable Brands
Moburst is a renowned digital marketing agency that has successfully collaborated with top-tier brands such as Uber, eBay, Dunkin Donuts, Google, Nielsen, and Pfizer
---

Headquarters: Dallas, TX, United States
Hourly Rates: $100 – $149
Thrive Internet Marketing Agency is a renowned name when it comes to harnessing the potential of the digital world. While their expertise spans various domains of digital marketing, their Magento web design services stand out due to the emphasis on turning clicks into customers.
Why this Agency Stands Out
Choosing Thrive means investing in a Magento web design that doesn't just look good but performs excellently, too. With statistics indicating that most consumers visit a brand's website for reasons beyond impulse buying, Thrive ensures that the design and functionality of every Magento site are perfectly aligned with the brand's goals.
Notable Brands
Thrive Internet Marketing Agency has strategically partnered with a diverse range of smaller yet highly significant companies, including White Hat Lobster, Ross Exploration, Pate Capital Group, CCM Construction, Superior Plastics, and Max Mechanical.
---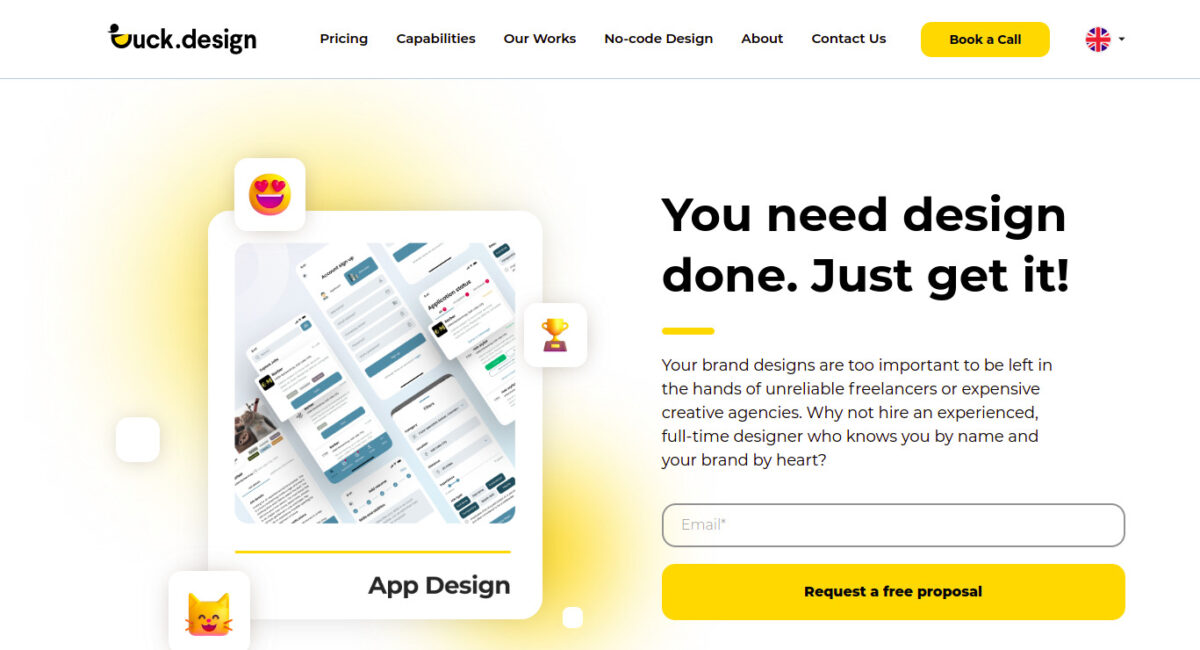 Headquarters: London, United Kingdom
Hourly Rates: $150 – $199
Duck.Design has emerged as a leading web design agency specializing in Magento. They're not just about aesthetics; their designs are geared towards resolving real business challenges. From online stores to corporate websites and even intricate portals, their solutions encompass a broad spectrum of web needs, ensuring they're a one-stop-shop for Magento design needs.
Why this Agency Stands Out
Choosing Duck.Design for Magento design means choosing flexibility and expertise. They're adept at cataloging and classifying vast amounts of data, essential for Magento stores with extensive inventories. Their experience in crafting functional websites ensures the brand ethos is always at the forefront. Moreover, with a specific focus on digital storefronts, they emphasize not just functionality but also business-specific tailoring, making sure your Magento store fits like a glove.
Notable Brands
Duck.Design, renowned for its innovative approach to design, has forged successful collaborations with prominent brands such as HSBC, UBS, Samsung, Virgin Media, Fantom, and Burger King. 
---

Headquarters: San Francisco, CA, United States
Hourly Rates: $150 – $199
Clay stands tall as a paragon of modern Magento web design. With its main focus on UX/UI design and branding, this San Francisco-based agency brings a fresh and innovative approach to the Magento world, ensuring that every website is functional and future-proof.
Why this Agency Stands Out
Clay's prowess in Magento design isn't just about creating a site; it's about envisioning a future. Their branding expertise ensures your Magento site stands out in the crowded market. Thanks to their user-centric approach, they guarantee a seamless customer experience, essential for any Magento store. Furthermore, their accolades speak volumes about their commitment to excellence and innovation.
Notable Brands
Clay has established fruitful collaborations with renowned brands such as Meta, Google, Slack, Snapchat, Credit Karma, Stripe, Amazon, and Coinbase.
---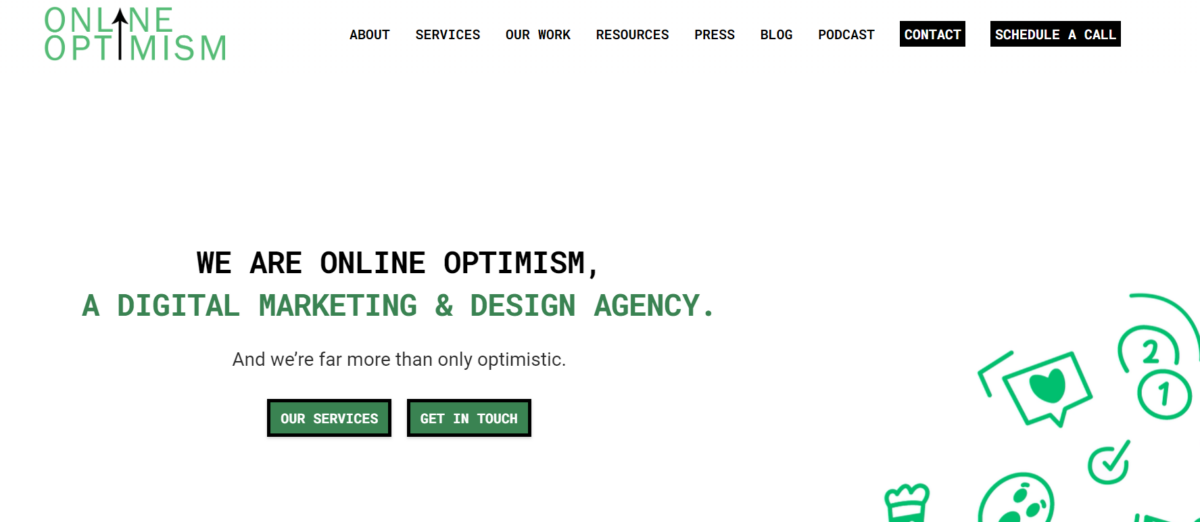 Headquarters: New Orleans, LA, United States
Hourly Rates: $50 – $99
Online Optimism is a Magento development company known for crafting intuitive and beautiful websites. This award-winning agency draws inspiration from the scenic beauty of Red Rocks Amphitheater and the urban charm of Union Station to produce captivating website designs that speak for businesses.
Why this Agency Stands Out
Opting for Online Optimism for Magento designs provides businesses an edge in the highly competitive digital landscape. The agency understands the significance of web presence in the current era, with 81% of people conducting online research before purchasing. The agency's dedication to Magento design ensures businesses shine online and provides an intuitive experience for customers.
Notable Brands
Online Optimism has proudly partnered with brands such as Stratus, SpecBooks, Decide DeKalb, NCTA, and The Data Center
---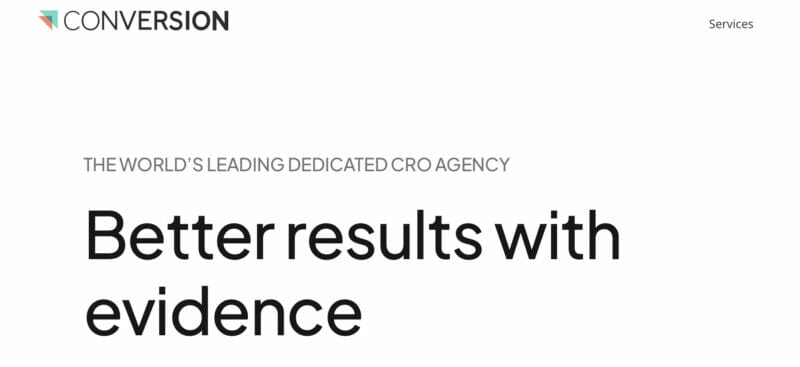 Headquarters: Vancouver, Canada
Hourly Rates: $150 – $199
Conversion is revered for its strategic approach to designing Magento eCommerce platforms. Priding itself on creating high-converting experiences from the outset, Conversion also emphasizes the need for websites to be aesthetically pleasing. Therein lies the cornerstone of Conversion's design process – conversion optimization.
Why this Agency Stands Out
With over fifteen years of experience, Conversion has partnered with global brands, bringing in over $2 billion in additional revenue for their clientele. Their expertise spans various industries, ensuring that their designs meet the needs of each client. 
Notable Brands
Conversion has collaborated with numerous Fortune 500 companies across diverse industries, including Microsoft, Canon, Google, Toyota, Facebook, and Samsung.
---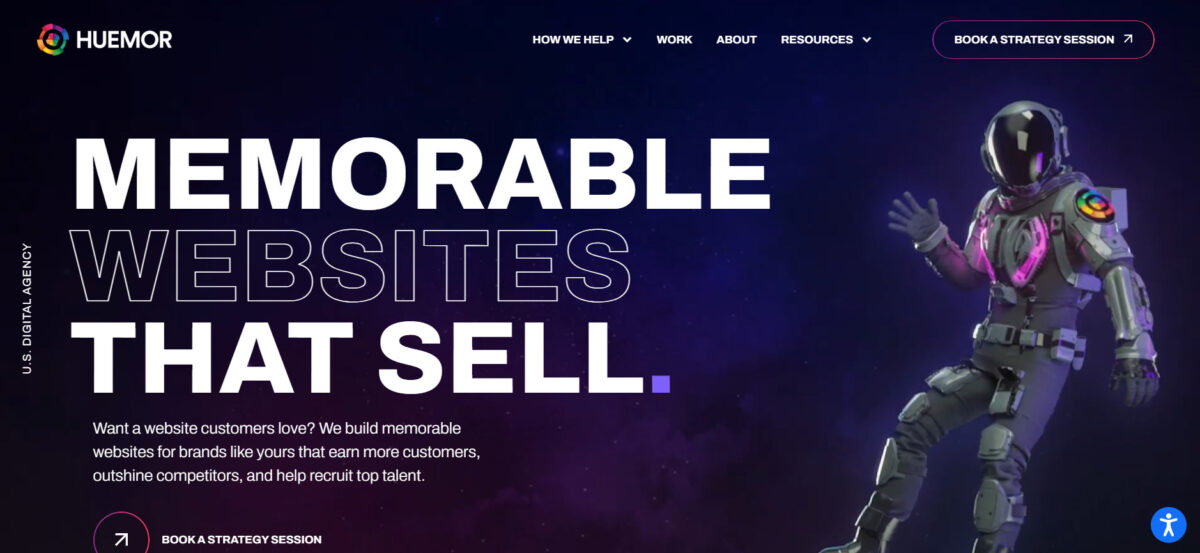 Headquarters: Pittsburgh, PA, United States
Hourly Rates: $150 – $199
Huemor stands tall with a decade of experience as a top-tier Magento web design agency. Their expert team aids businesses in crafting websites that not only look impressive but also contribute significantly to achieving business objectives.
Why this Agency Stands Out
Huemor isn't just another Magento design agency; they are partners in transforming a brand's online representation. With an acute understanding of target audiences, Huemor crafts websites that resonate perfectly with the brand's clientele. The agency believes a great website design transcends aesthetics and serves tangible business goals.
Notable Brands
Huemor has formed impactful collaborations with an impressive roster of brands, including Shopify, Sun King, UN Women, Bevi, Boston Dynamics, BST Global, and HITT. 
---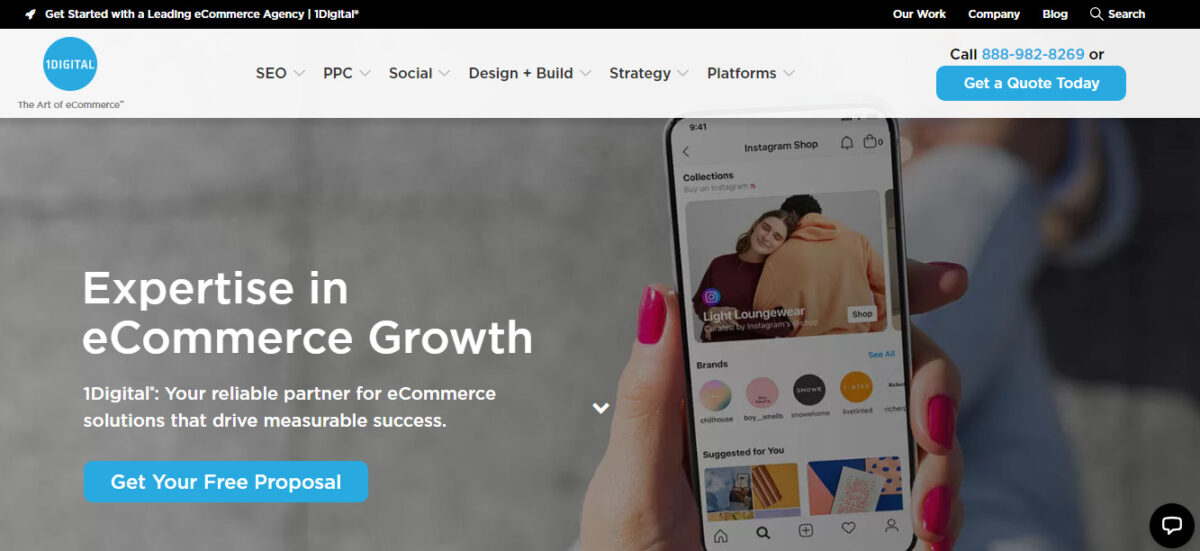 Headquarters: Hollywood, FL, United States
Hourly Rates: $150 – $199
1Digital is a seasoned agency renowned for its proficiency in designing and developing customized solutions for Magento stores. With a sharp focus on Magento web design, this agency harnesses the platform's capabilities to offer unparalleled eCommerce services. By blending expertise with innovation, 1Digital ensures that Magento-powered online stores are aesthetically pleasing and optimized for performance, enhancing sales and customer satisfaction.
Why this Agency Stands Out
Choosing 1Digital as your Magento web designer is considered an investment. The agency has a team deeply rooted in Magento's intricacies, offering businesses the luxury of bespoke designs that echo their brand essence. Their wide array of Magento services is complemented by a comprehensive suite of digital marketing offerings, including SEO, PPC, and social media marketing. 
Notable Brands
1Digital has established successful collaborations with renowned brands such as Maximilian, HITACHI, Rollie, DANSK, Kate Spade New York, LENOX, Synchrony, and Steinway & Sons.
---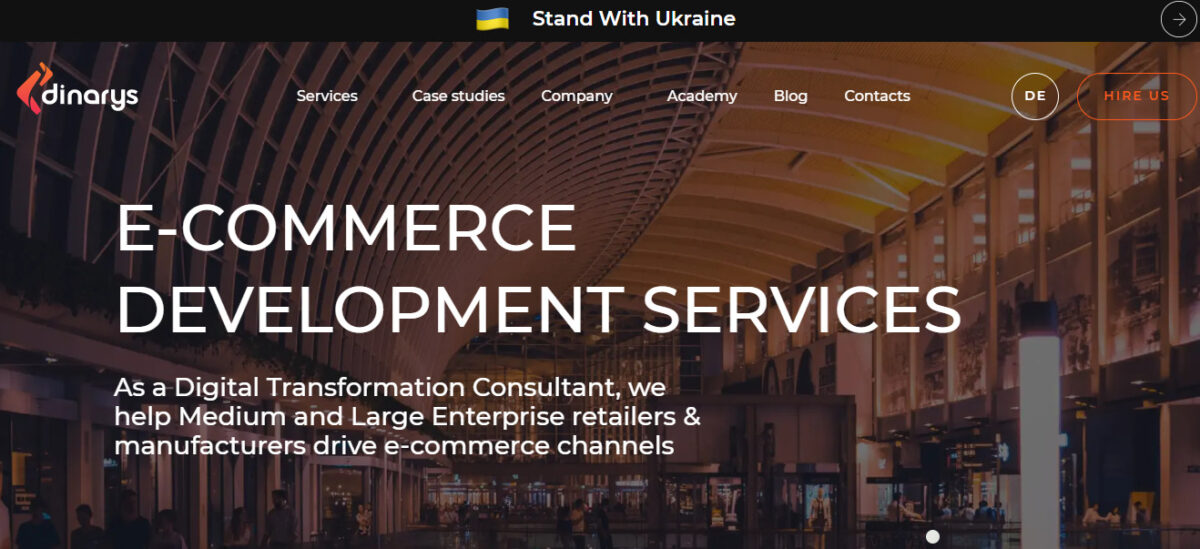 Headquarters: Berlin, Germany
Hourly Rates: $25 – $49
Dinarys stands out as a Magento web design authority, renowned for its custom eCommerce solutions that perfectly resonate with business requirements. With an approach that celebrates versatility, this agency can craft everything from B2B and B2C websites to Magento mobile applications. Their expertise in Magento design is further augmented by their command over a plethora of technologies, ensuring that the Magento stores they design are future-proof, scalable, and robust.
Why this Agency Stands Out
Dinarys emerges as a trusted partner for businesses looking to harness the power of Magento. With their deep-rooted understanding of the platform, they offer a range of Magento website design services tailored to different industries' nuances. Furthermore, Dinarys ensures a smooth workflow by adopting a methodical approach to their projects, from discovery to deployment. 
Notable Brands
Dinarys boasts an impressive roster of collaborations with renowned brands such as RacePower, ConnectPay, Toyota, Spielemax.de, Deutsche Telekom, BORN, Audiojoy, and Goddess.
---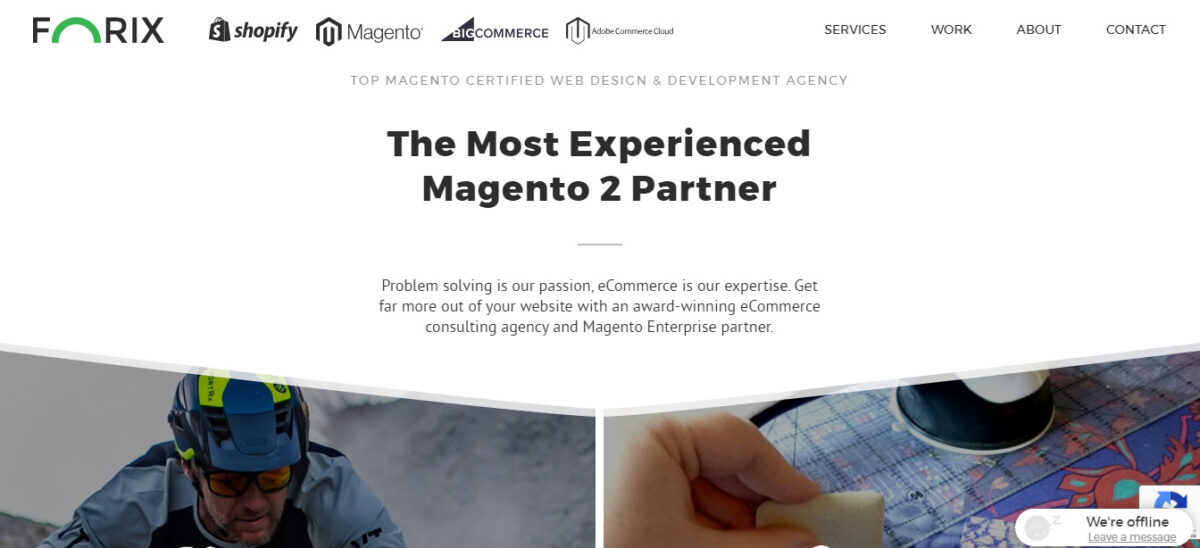 Headquarters: Beaverton, OR, United States
Hourly Rates: $100 – $149
Forix stands as one of the most experienced Magento 2 partners worldwide. Their expertise spans far beyond just website creation; they've positioned themselves as a comprehensive Magento consulting agency, with their eyes set on achieving high returns on investment for their clients. 
Why this Agency Stands Out
For businesses in search of Magento-centric solutions, Forix presents itself as a seasoned contender. Sporting commendations like "Outstanding Magento Experts" and testimonials with proven results like a 198% increase in conversion rates, Forix has effectively demonstrated its prowess as a Magento 2 Development Company. With services ranging from Magento website rescues to day-to-day management training, their focus on client growth is unparalleled.
Notable Brands
Forix has forged meaningful collaborations with renowned brands such as Adidas, Yokohama, Black & Decker, GoPro, Sigma, GloryBee, and New Seasons Market.
---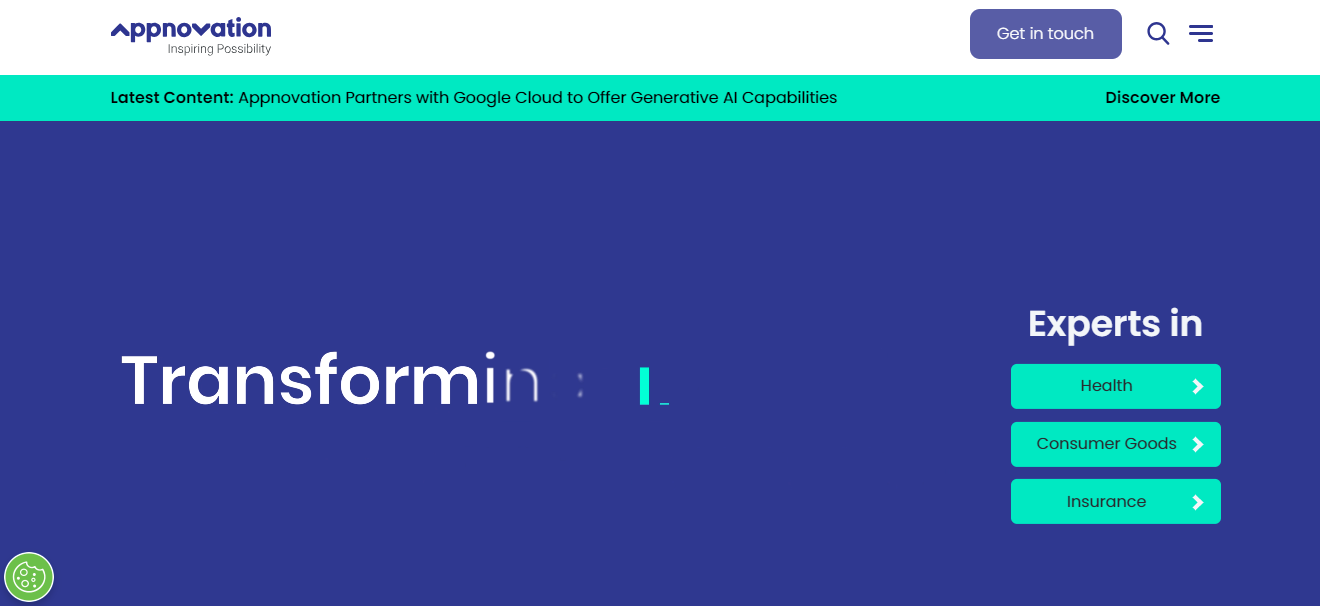 Headquarters: Vancouver, Canada
Hourly Rates: $100 – $149
Appnovation shines in the Magento web design domain, driven by a team of experts keen on crafting customer-centric, revenue-driving online shopping experiences. Their design paradigms emphasize immersive and engaging interfaces, making them a one-stop solution for businesses of all scales.
Why this Agency Stands Out
For enterprises aiming to harness the Magento platform's full potential, Appnovation offers a blend of technical proficiency and strategic insight. Their Magento web designers deeply understand the platform and the broader digital landscape, ensuring that their solutions are high-performing, secure, and scalable. Their extensive service catalog, from Magento website design to integration and strategy, emphasizes their holistic approach.
Notable Brands
Appnovation has established strong collaborative relationships with prestigious brands and Fortune 500 giants such as Intel, Nvidia, CapitalOne, Pfizer, Disney, Reebok, and Samsung.
---
Why is selecting the right Magento design agency important?
The world of eCommerce is not just about showcasing products; it's about curating an experience. A mediocre design might deter potential customers, slow down website load times, or make navigation cumbersome. 
On the other hand, an expertly designed Magento site can:
Simplify the buyer journey, making product discovery intuitive.

Engage users through captivating visuals and interactive elements.

Foster trust through professional layouts, coherent branding, and secure features.

Facilitate upselling and cross-selling by smartly placing product recommendations.

Enhance the mobile shopping experience, which is now a non-negotiable aspect of eCommerce.
What to consider when looking for a Magento web design agency?
In the intricate process of vetting a Magento design agency, it is crucial to dive deep into several elements. First, begin by scrutinizing the agency's portfolio, which can serve as a reflective mirror of their design capabilities and adaptability. By assessing their past projects, you can derive insights into their design sensibilities and discern if they possess the finesse to cater to diverse industries. 
Equally paramount is an agency's technical prowess. An adept agency should be proficient with the latest updates in Magento, be it new features, integrations, or security protocols. This ensures the digital storefront you envision is beautiful but also robust and secure.
Moreover, the landscape of eCommerce is akin to shifting sands, continually changing, and presenting new challenges. It is not just about the present but the road ahead. Hence, an agency's foresight and ability to adapt and develop future-proof solutions becomes indispensable. 
Partnering with an agency that embodies this vision ensures that your website stands out today and remains at the forefront of innovation, echoing the evolving expectations of customers and setting standards in the years to come. 
Frequently Asked Questions
Why should I hire a specialized Magento design agency?
While general design agencies can provide you with a basic Magento site, a specialized Magento design agency deeply understands the platform's intricacies. They can craft a website optimized for both aesthetics and performance, ensuring that your Magento store stands out and operates efficiently.
Are Magento design agencies more expensive than regular web design agencies?
The cost often depends on the project's scope and the agency's expertise. While specialized Magento agencies might charge a premium due to their niche expertise, the investment is usually justified by the enhanced performance, functionality, and user experience they can provide for your online store.
Do Magento agencies also provide post-launch support and maintenance?
Yes, most reputable Magento design agencies offer post-launch support and maintenance packages. Given the dynamic nature of the eCommerce industry, regular updates and maintenance are crucial to ensure optimal performance.
Can a Magento design agency help migrate my existing online store to Magento?
Absolutely! Magento agencies often offer migration services, ensuring a smooth transition from your current platform to Magento without losing any crucial data or experiencing downtime.