Creating an online course that gets people excited enough to buy takes more than just putting together a website and typing up some lecture notes. To get results that will make a difference to your bottom line, you'll need an online learning software to help you create a course that looks professional and inspires confidence in potential students. That's the easiest way to build a scalable business that will generate recurring income course after course—or at least help you produce that one course you've been talking about for years. But building a course all on your own isn't easy. That's why we've put together this list of 15 of the best online learning software systems we've found to help you build the course you've been dreaming about.
Interested in learning about how much you can earn from your online course? Check out our online course earnings calculator!
---
15 Best Online Learning Software Systems to Build a Course That Sells:
---
15 Best Online Learning Software Systems
Online learning software systems are helpful for bloggers, influencers, and other entrepreneurs to build online courses that can educate their customers, increase brand awareness, and create a source of recurring revenue. If you're interested in starting an online course of your own and want to have control over pricing, branding, and student data, an online learning software system will help. In this list, you'll find a mix of online learning platforms you can use to host your online course for you, as well as WordPress plugins you can use to create a self-hosted online course using your own domain and WordPress website.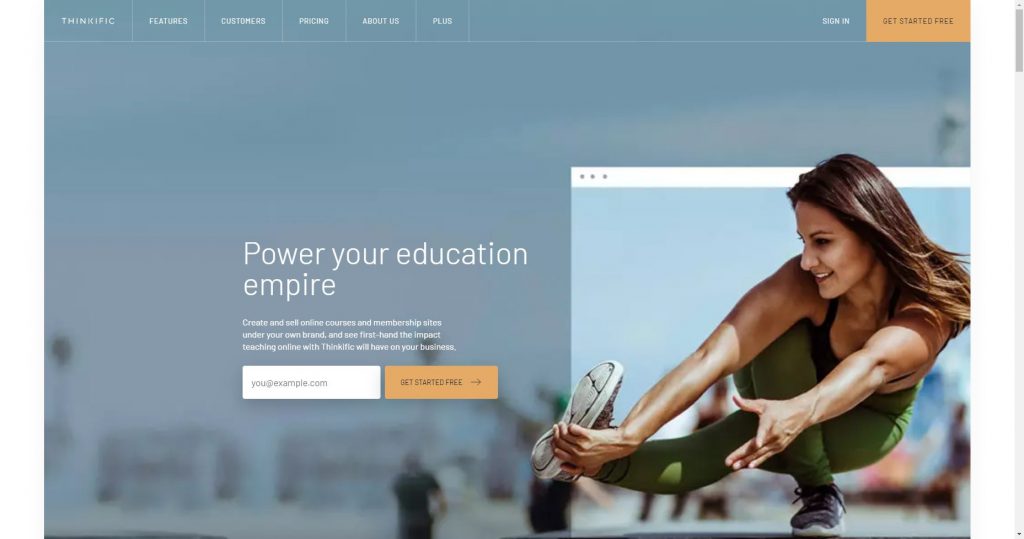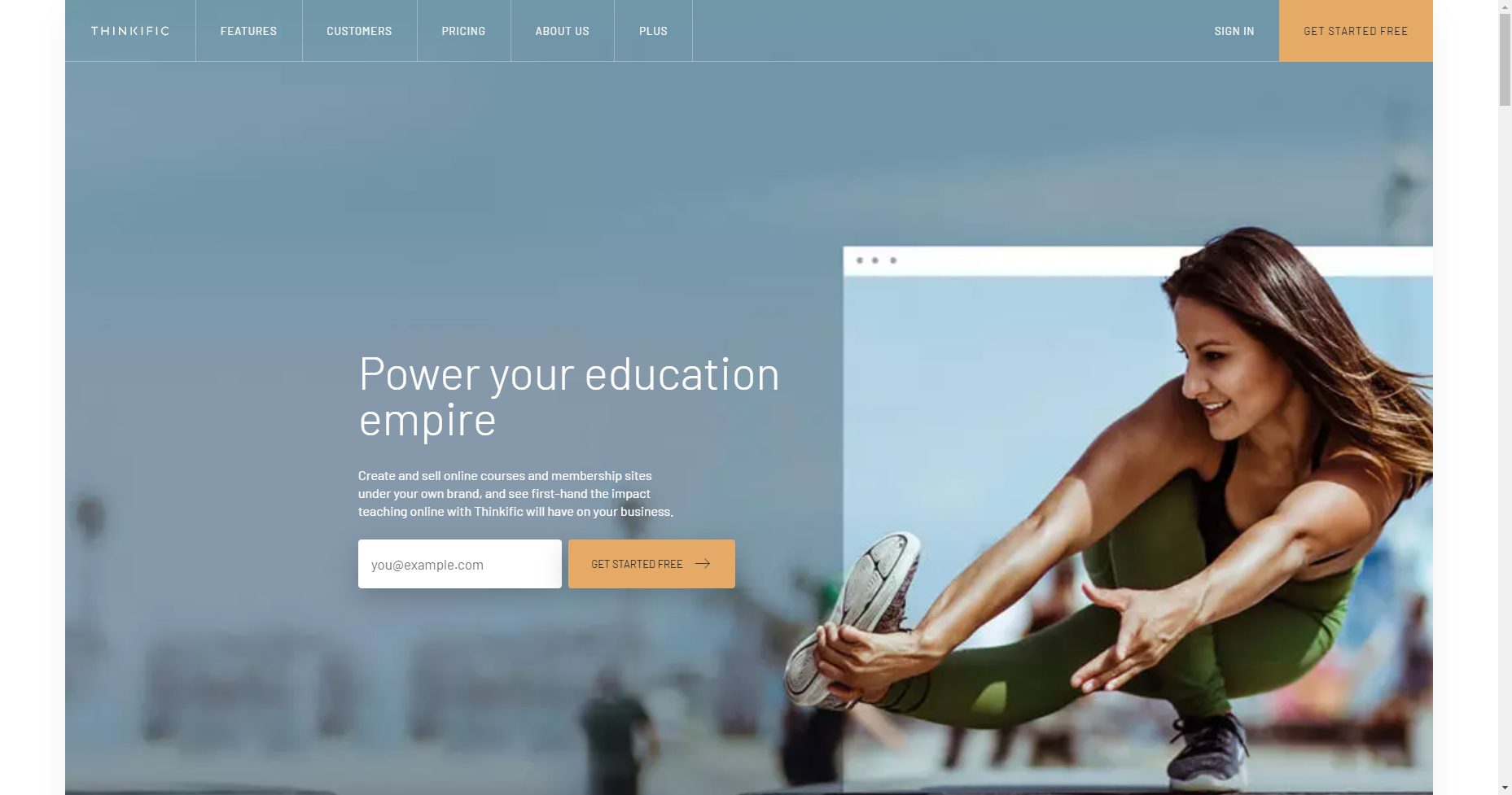 We start off our list of the best online learning software systems with Thinkific. This platform is typically used by entrepreneurs to create and brand their own lessons and courses using Thinkific's drag-and-drop course creator. The platform can handle a variety of content types from lecture text to quizzes to downloads. You can set up course prerequisites or even set up a drip schedule so lessons become available at certain times.
Key Features:
Drag-and-drop course creator

Customize how your course runs with prerequisites, cohorts, drip schedules, and more

Create a specially-designed website with pre-built instructor, curriculum, key learnings, and course review sections

Deep linking with your existing site so you can use your own domain name
Pricing:
Limited free plan to test out the features. Pricing starts at $39/month.
---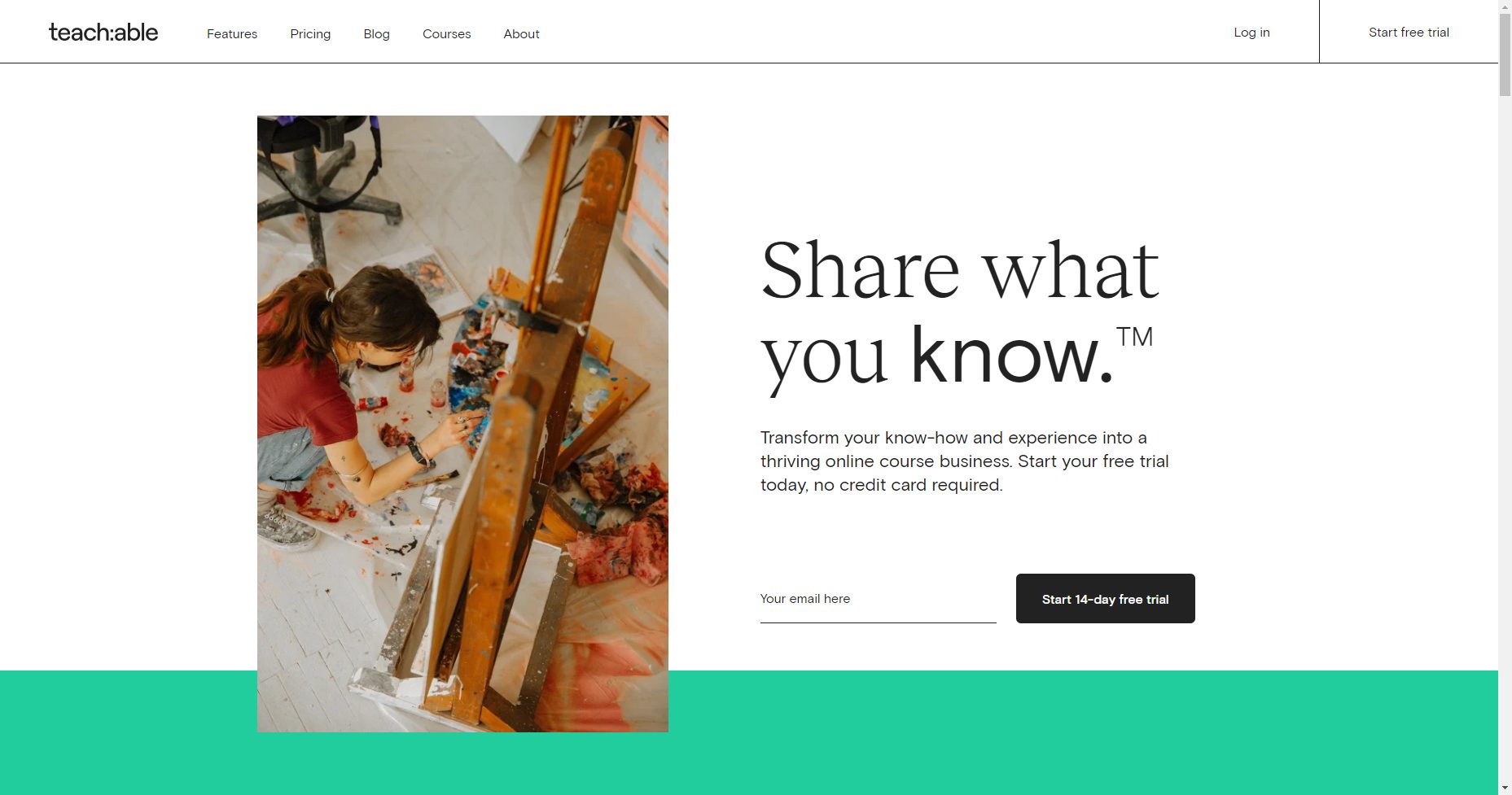 Teachable is another of the most recognizable online learning software systems on the market. It has an easy-to-use course-building tool complete with quizzes, a landing page editor, and blogging tools. Teachable also includes built-in eCommerce features, affiliate marketing, email marketing, and sales tools.
Key Features:
Link your existing website under a custom domain

Create multimedia lectures, videos, and coaching sessions

Track sales and student insights from comprehensive dashboards

Create sales pages

Run one-on-one sessions with easy-to-build milestone, call hosting, and task features
Pricing:
Teachable offers a free trial. Pricing starts at $29/month.
---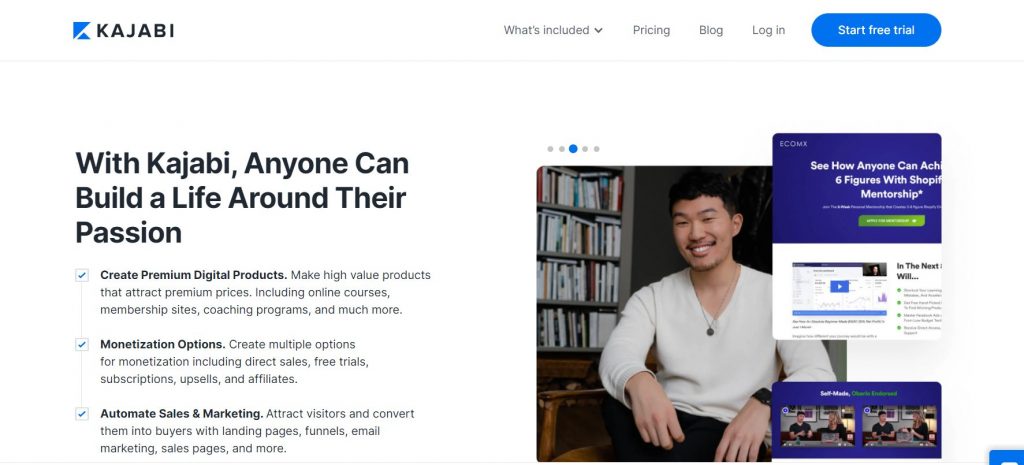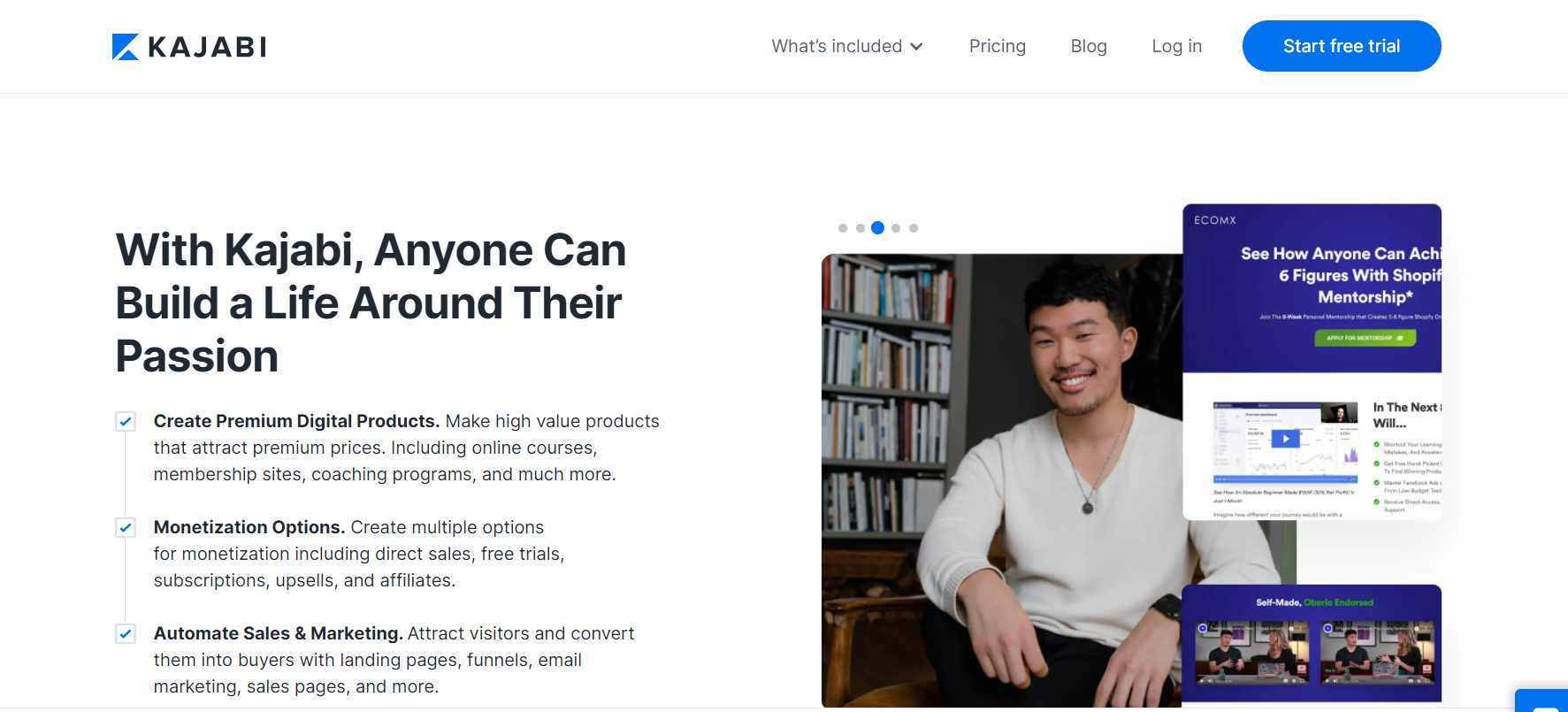 Kajabi is an all-in-one online learning management system that has tools you need to sell online courses and other digital products. You can use Kajabi to create special webinar pages, as well as sales pages and landing pages for your brand. It includes built-in email and marketing tools and integrates with other popular software you're probably already using. Kajabi also has sales pipeline and marketing funnel capabilities.
Key Features:
Create a website to connect everything in your business

Automate and scale using ready-made pipelines

Integrate with Stripe and PayPal for quick, seamless payments

Tag, segment, and filter your customers using the built-in CRM

Sell all things digital—online courses, subscriptions, gated-content, membership sites, and more
Pricing:
Kajabi offers a free trial. Pricing starts at $119/month.
---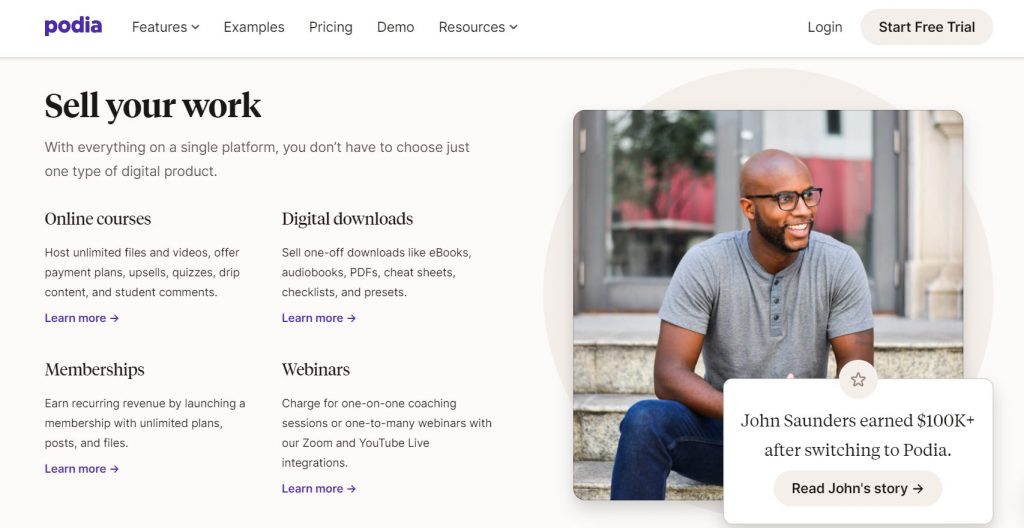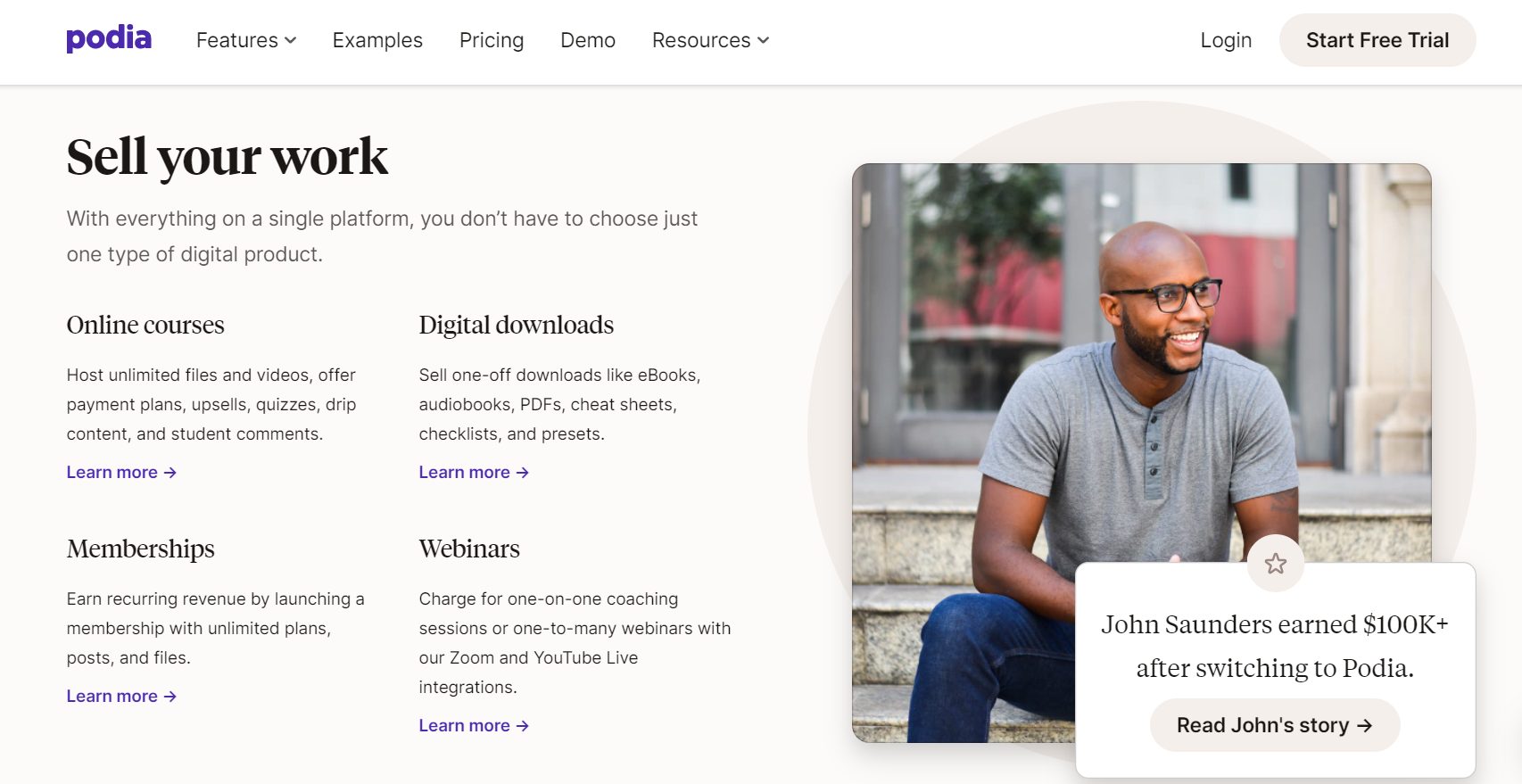 Podia is one of our favorite online learning software systems because they make it so easy to create and sell online courses, memberships, and other digital products. Podia includes free tools and resources to help you build a website, online, store, or educational resources. Plus, hosting on Podria is free and you can add a custom URL to make your site memorable.
Key Features:
Free migration from another platform

Supports 11 languages and 22 currencies

Get unlimited bandwidth to support unlimited products and unlimited customers

Pre-launch and pre-sell your course, set up payment plans, and drip course content

Bundle products with

membership subscriptions
Pricing:
Podia offers a free trial. Pricing starts at $39/month.
---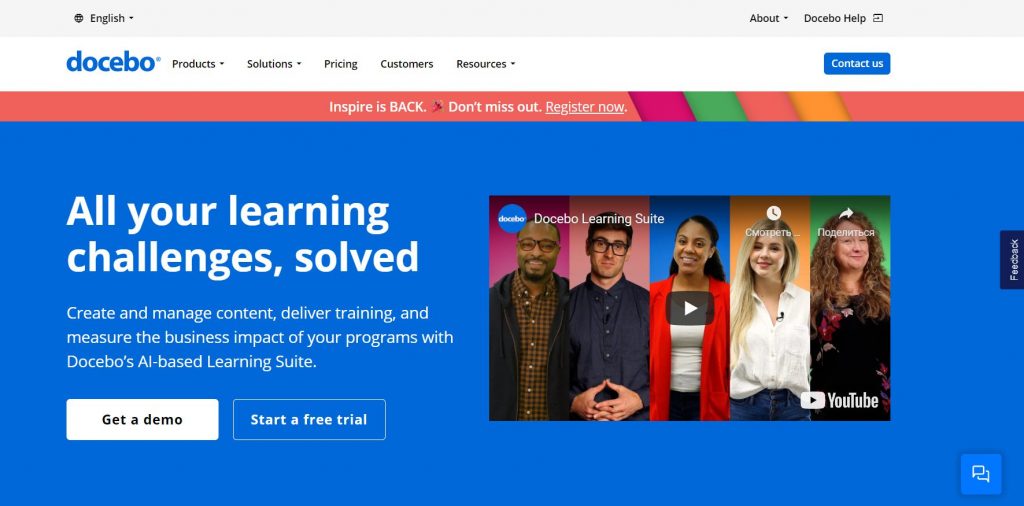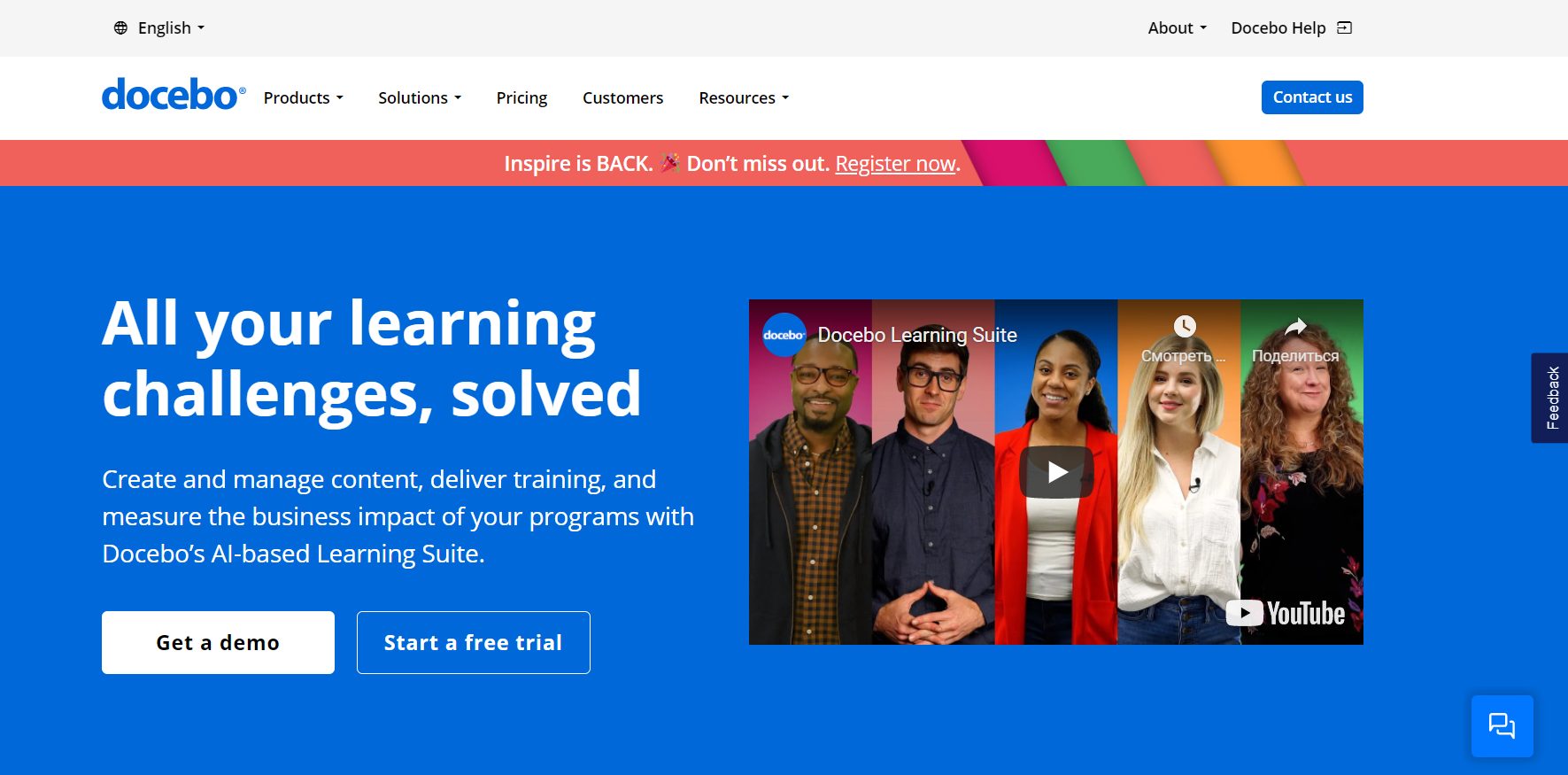 Docebo is an online learning software system that lets you organize and distribute online courses for anyone. It's easy to use and highly configurable, encouraging collaboration between learners. Docebo supports more than 30 languages and offers gamification and social learning capabilities as well as the ability to offer both free and paid courses and certificates.
Key Features:
Automation functionality

Use coaches to improve course completion times for non instructor-led courses

Customize the domain of your learning platform

Create automatic policies for courses enrollment (great for customer or employee onboarding)

Create learning plans by structuring a specific sequence of courses
Pricing:
Docebo offers a free trial. Pricing requires a quote.
---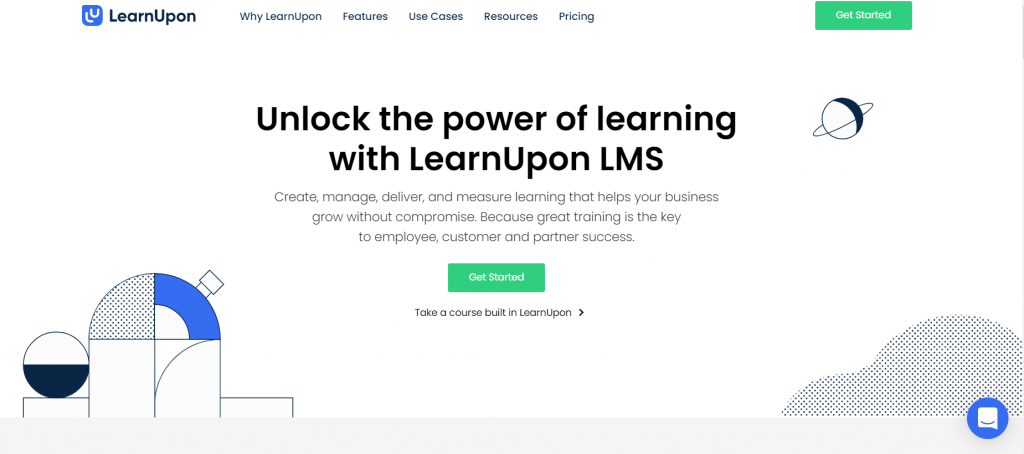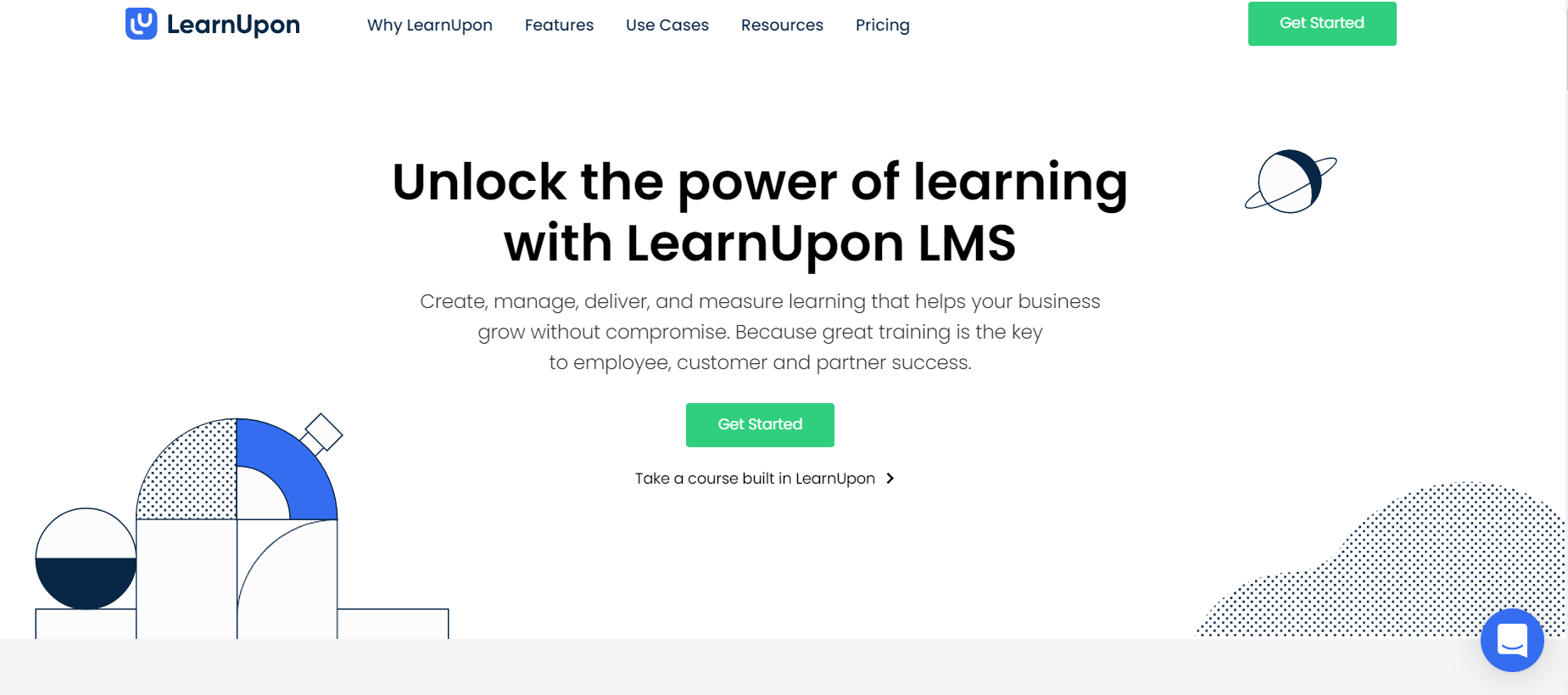 LearnUpon is an easy way for course creators to manage, track, and deliver training for internal and external audiences. It's easy-to-use and provides a simple, intuitive user interface for both course creators and learners. The multi-portal feature also lets users scale complex workflows quickly and easily.
Key Features:
Create different user roles and user groups

Offers gamification, social learning, and certifications

Create a branded store to sell your courses

Easy course management, including exams and surveys

Create automated workflows
Pricing:
LearnUpon offers a free trial. Pricing starts at $699/month.
---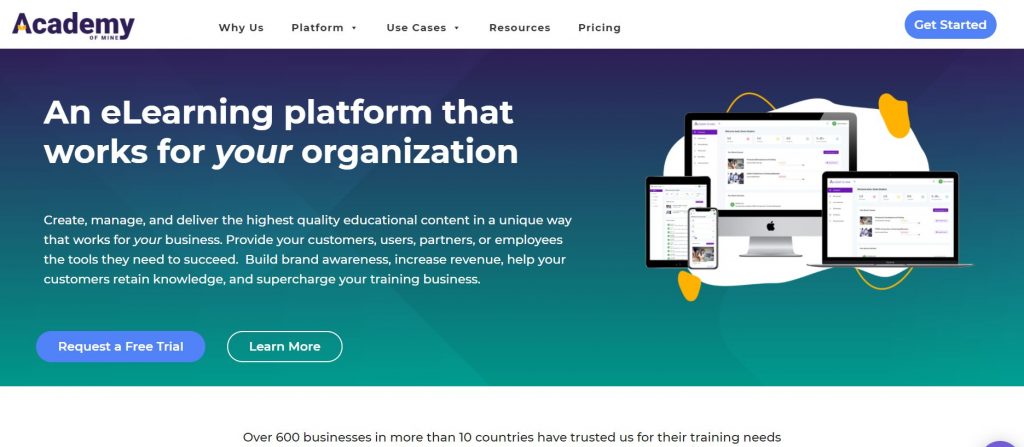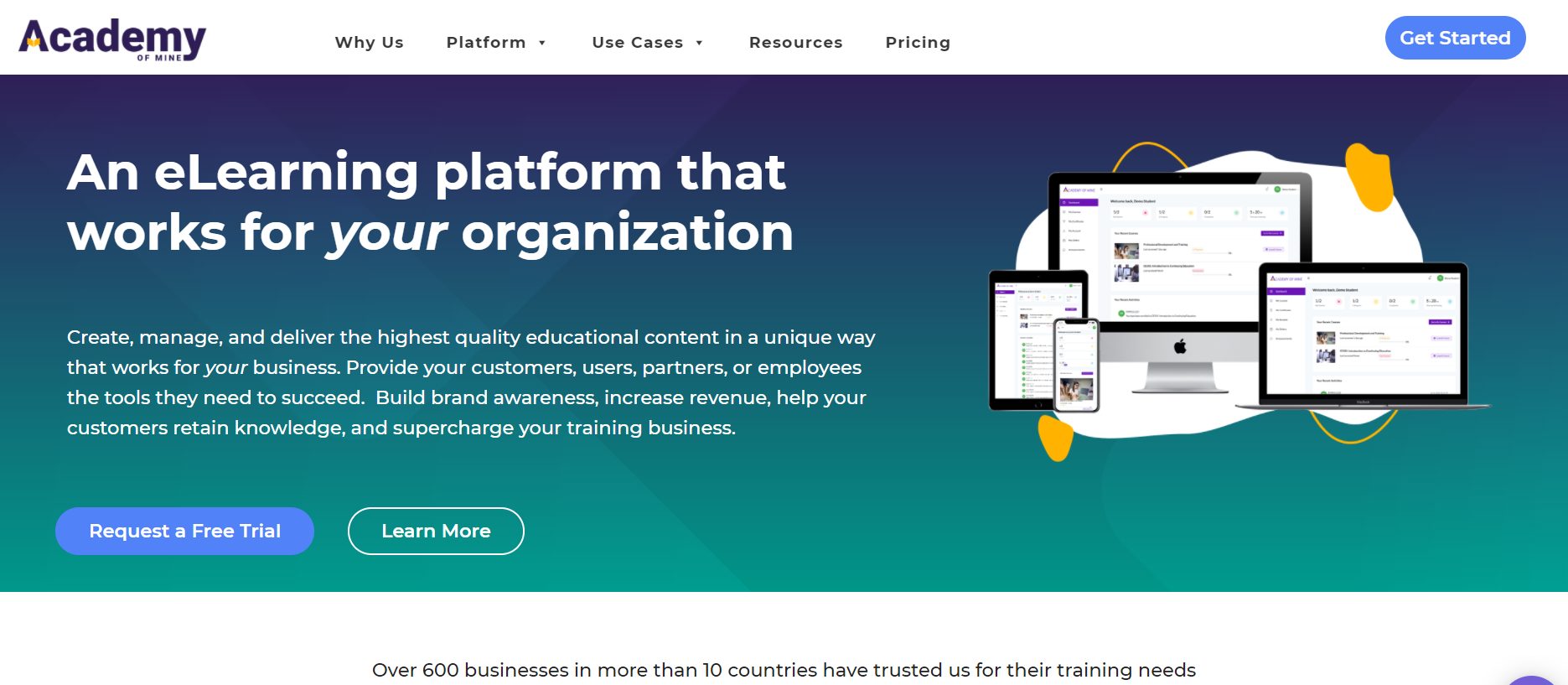 Academy of Mine is a complete online learning software system you can use to create, as the name suggests, an academy filled with your very own courses. The tool includes everything you need to not only create your courses but market and sell them to students. Academy of Mine comes with drag-and-drop templates to streamline the course creation process and you can add quizzes and assignments to keep learners engaged.
Key Features:
Unlimited users and courses

Integrated eCommerce functionality

Include quizzes, assignments, surveys, and discussions

15 hours of onboarding support included

Custom payment gateways
Pricing:
Pricing starts at $9,997/year.
---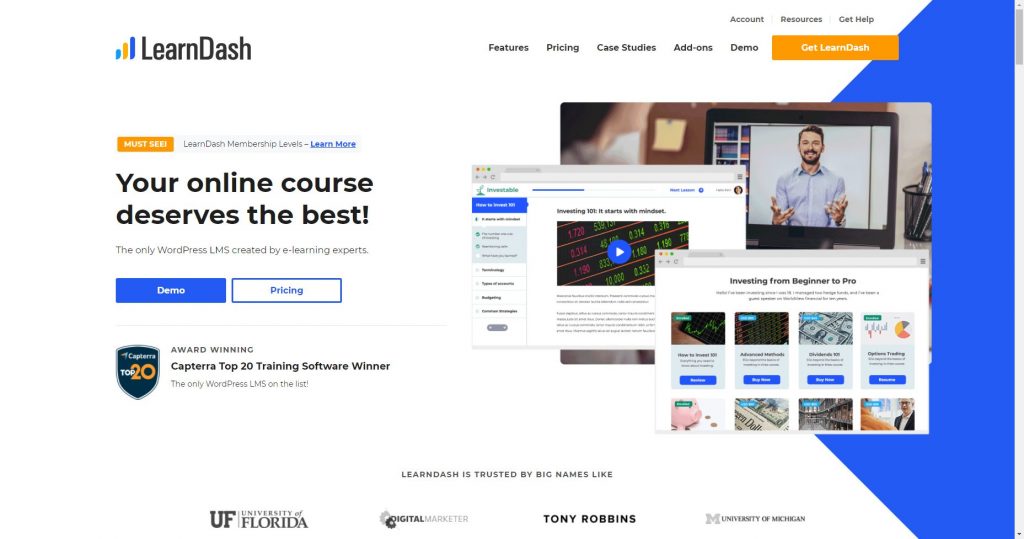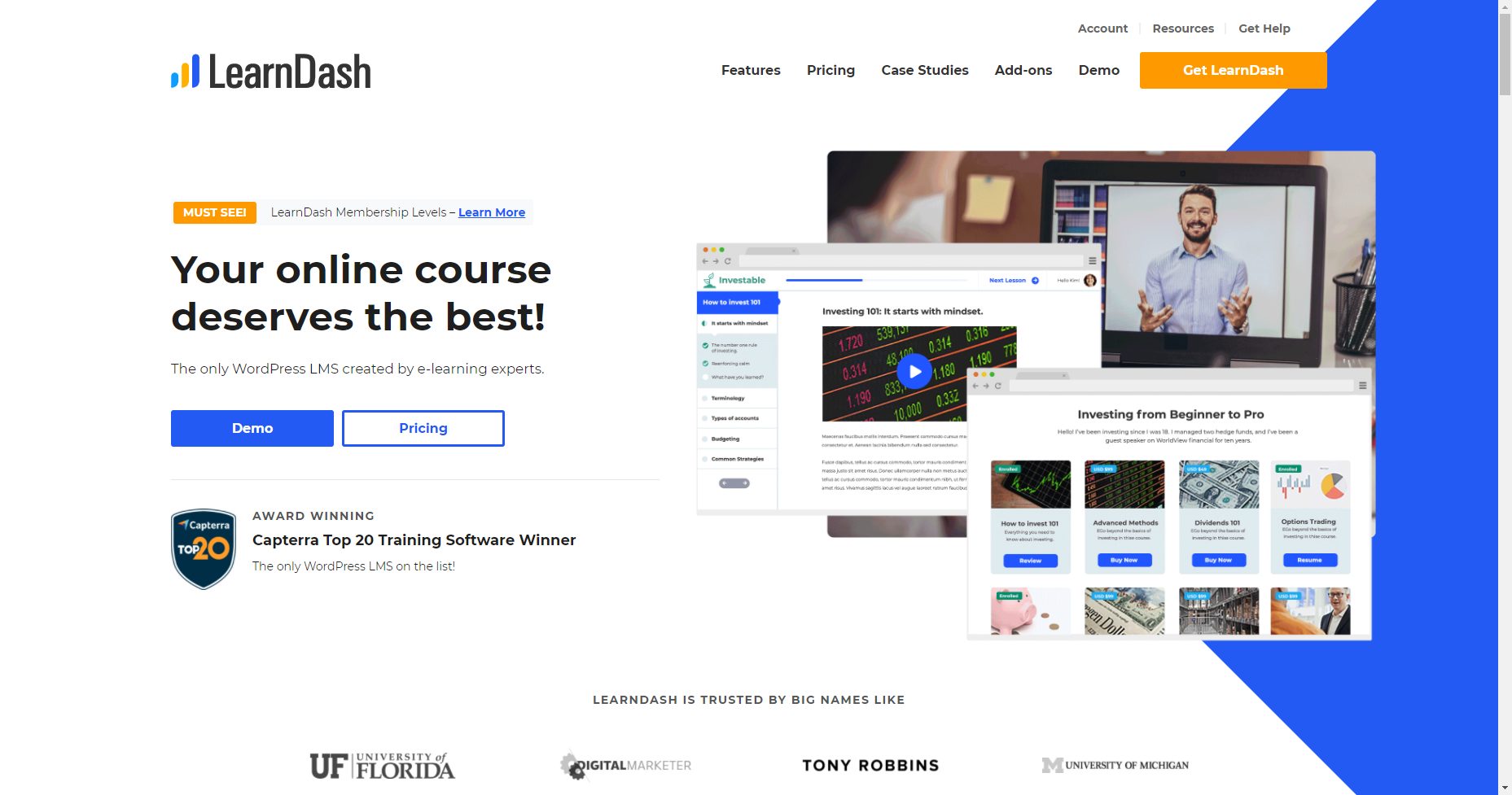 LearnDash is one of the most well-known WordPress plugins for learning management. You can use it to design, marketing, and sell online courses from your own WordPress website. The drag-and-drop builder and LearnDash themes make it super easy to create your course quickly while still making sure that it looks great. LearnDash has a Focus Mode to create a distraction-free environment for your learners.
Key Features:
Choose between membership, subscription, and one-time pricing

Includes testing and student management tools

Supports video, audio, images, Google Docs, and more

Compatible with PayPal and Stripe

Includes

marketing tools

to help you market and sell courses
Pricing:
LearnDash offers a free trial. Pricing starts at $159/year.
---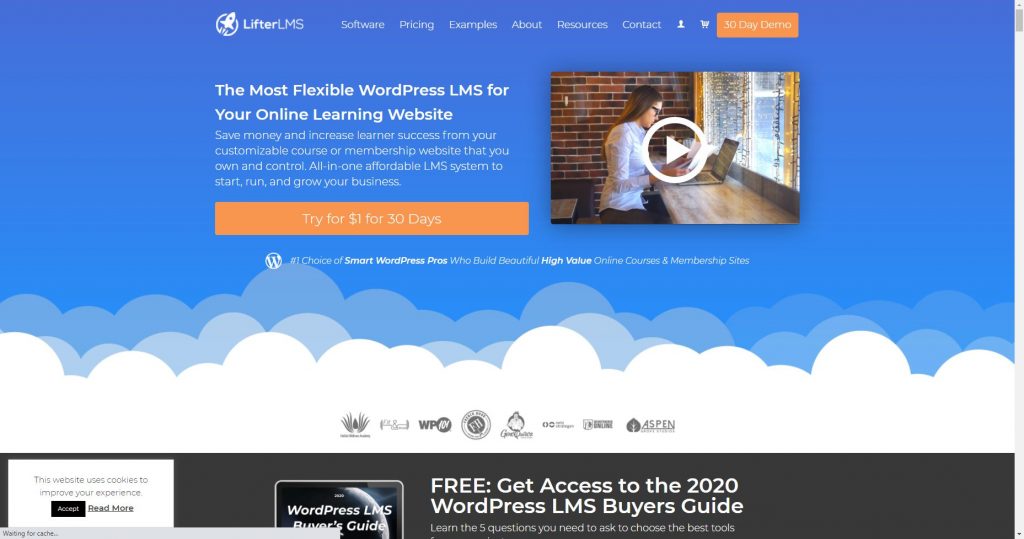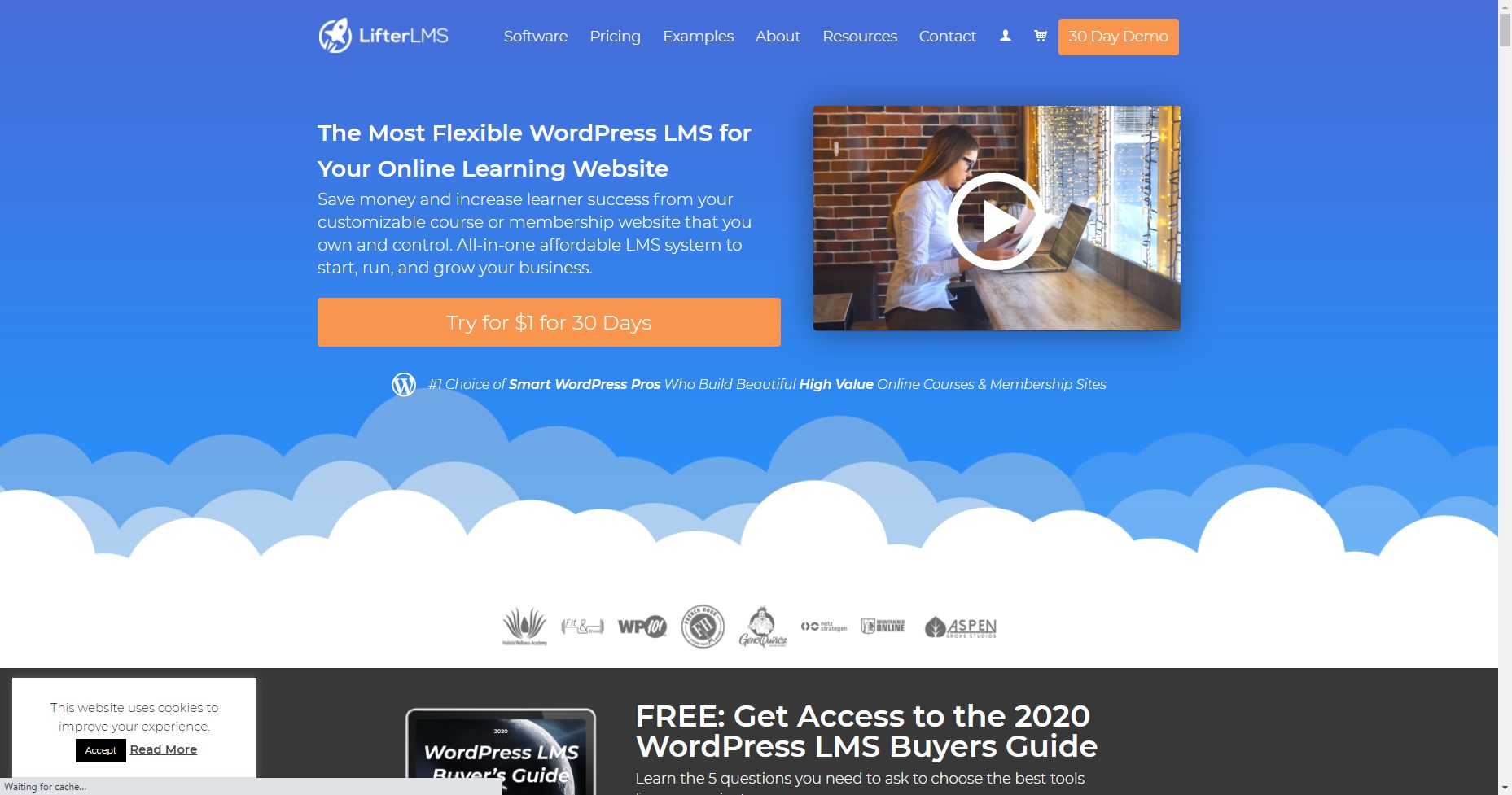 LifterLMS is one of the leading free online learning software systems for WordPress. It's open source and comes with content management tools to help you create individual courses, MOOCs (Massive Open Online Courses), and education based membership sites. LifterLMS includes several themes to make it fast and easy to create a stunning online course.
Key Features:
Offers course completion certificates and achievement badges

Supports multiple payment gateways like PayPal, Stripe, WooCommerce, and Authorize.net

Integrates with top marketing tools like WooCommerce, Mailchimp, and WPForms

Create multimedia lessons to reach different learning styles

Require course prerequisites
Pricing:
LifterLMS offers a $1 30-day trial. Pricing starts at $99/year.
---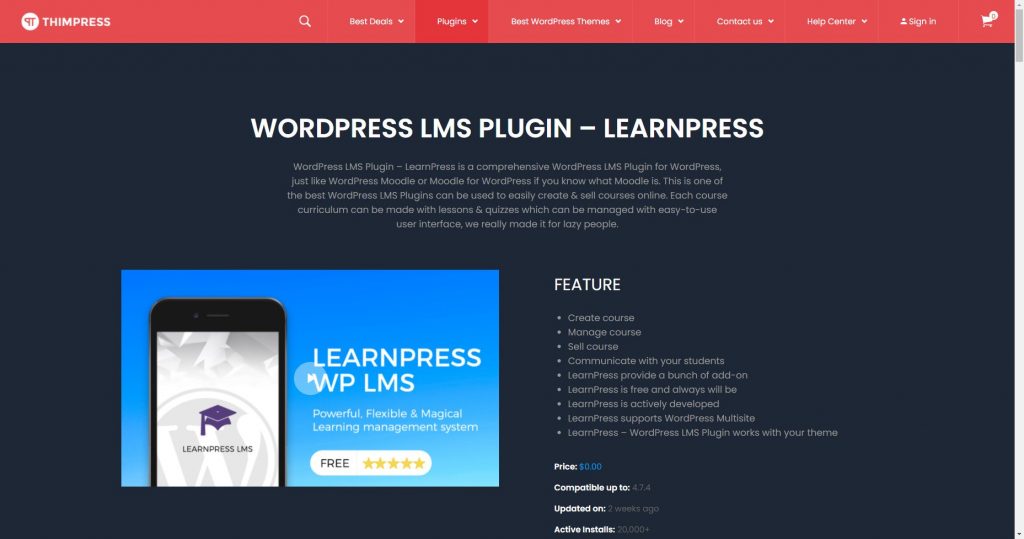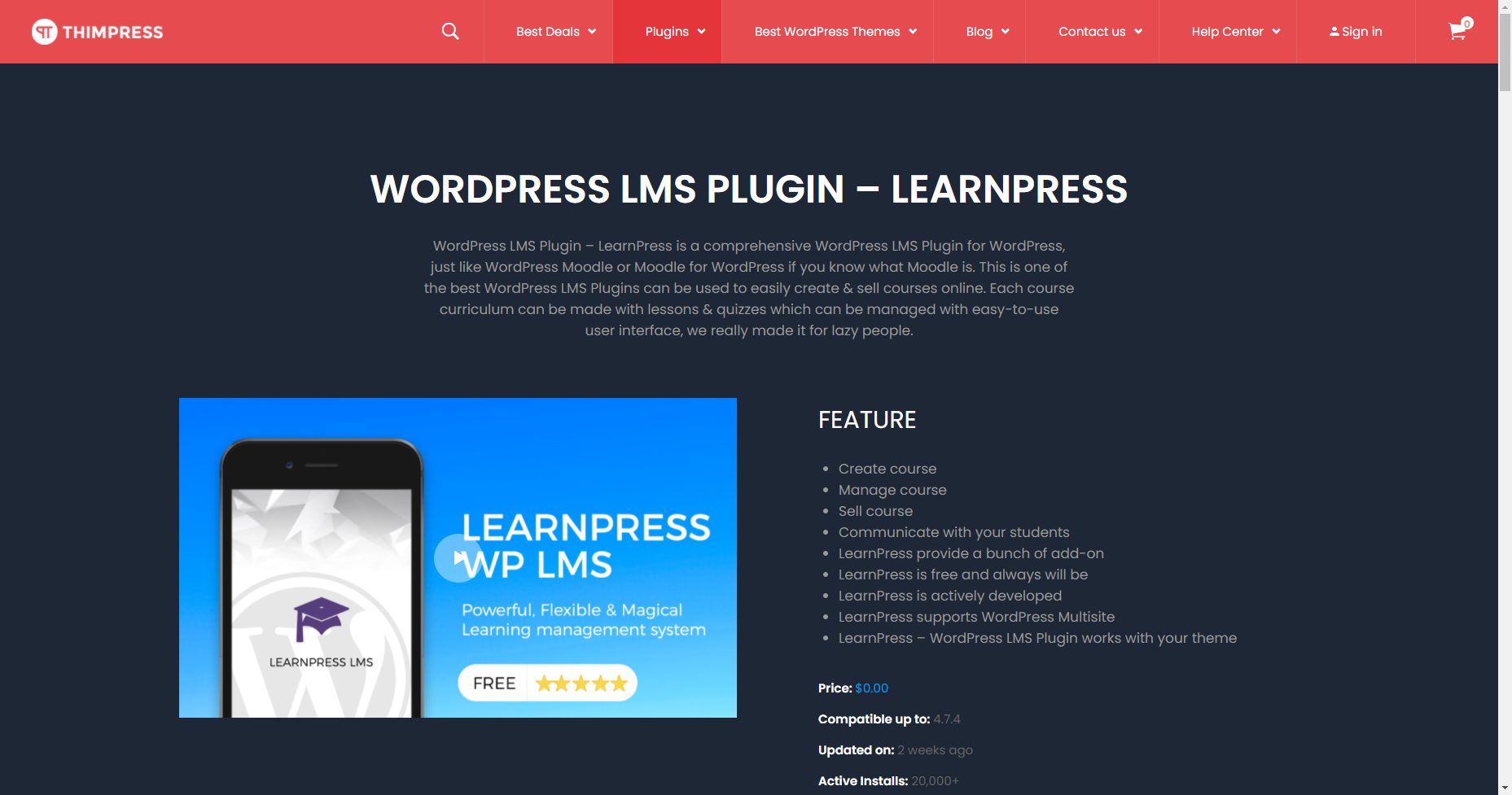 LearnPress is another of the most popular online learning software systems. This WordPress plugin has a free version that includes the most essential features for free. Add-ons will expand the functionality of your online course offering and, thanks to the add-on nature, you can make your online courses as advanced or basic as you want. LearnPress makes it easy to add quizzes, multiple lessons, integrate other tools, add prerequisites, and a whole lot more.
Key Features:
Includes landing page templates

Support payment gateways like 2Checkout, Stripe, and Authorize.net

Allows for multiple instructors

Gamify your courses with badges and a points system

Add dripped content, paid memberships, and quizzes
Pricing:
LearnPress is a free WordPress plugin. Add-on pricing starts at $49.
---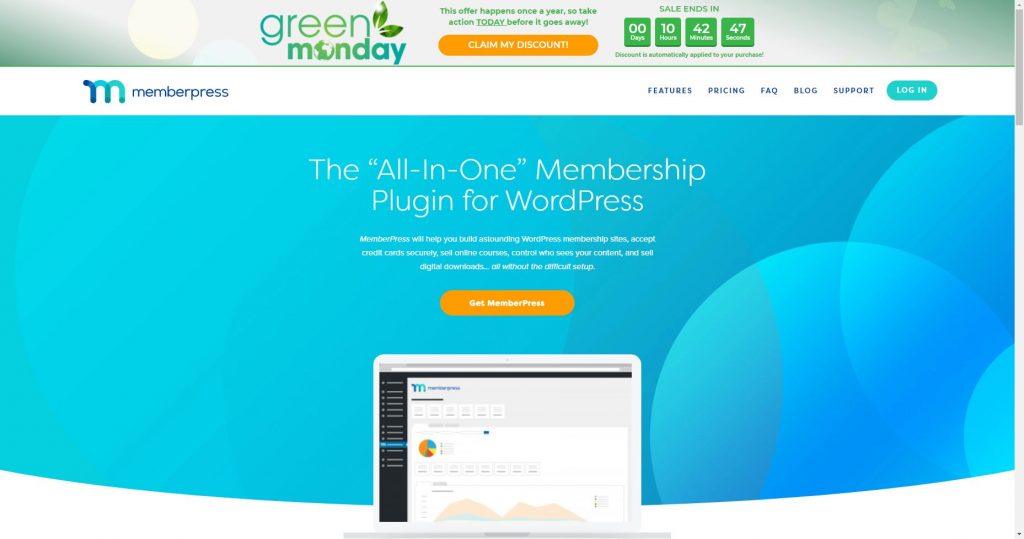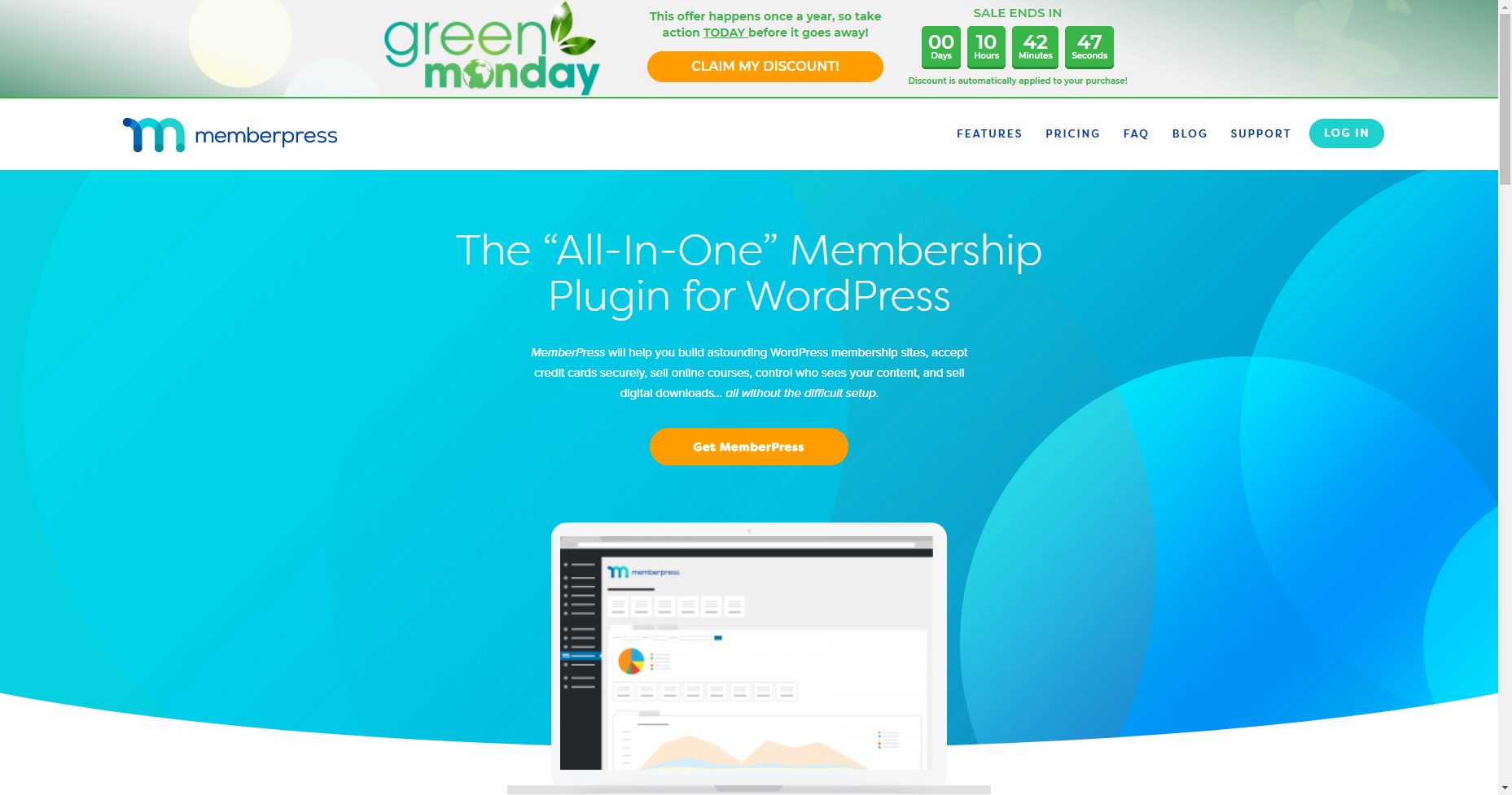 MemberPress is a powerful WordPress plugin you can not only use to create membership sites but also online courses. MemberPress can be used to gate content, restricting access to courses and educational materials and hosting unlimited members and memberships. MemberPress even includes automatic upgrade and downgrade prorations so customers can buy a membership in the middle of a billing period. If you're thinking of launching your own digital subscription-based business, MemberPress can help.
Key Features:
Offer dripped content or set access expiration

Get comprehensive reporting about your courses and your students

Restrict access to pages and content however you want

Generate specialized coupons

Generate dynamic pricing pages for your membership products
Pricing:
MemberPress offers a free trial. Pricing starts at $129/year.
---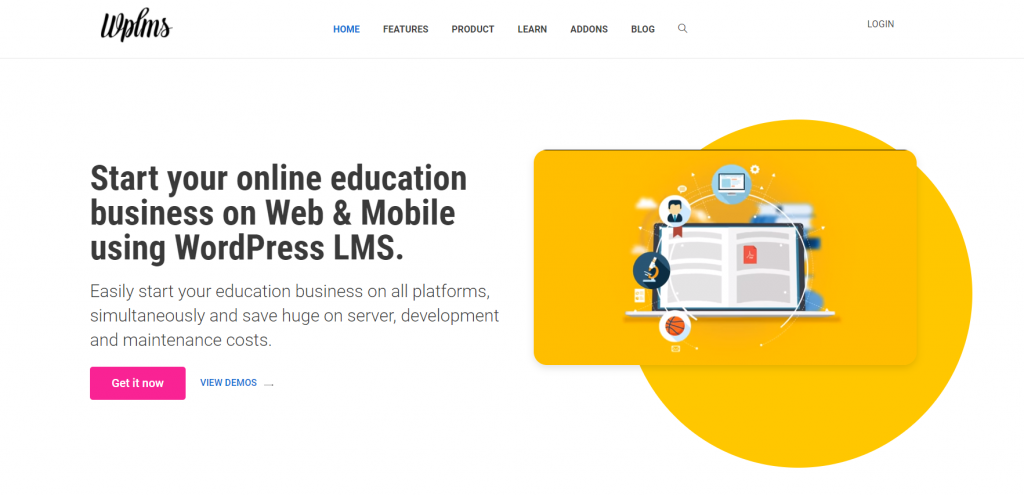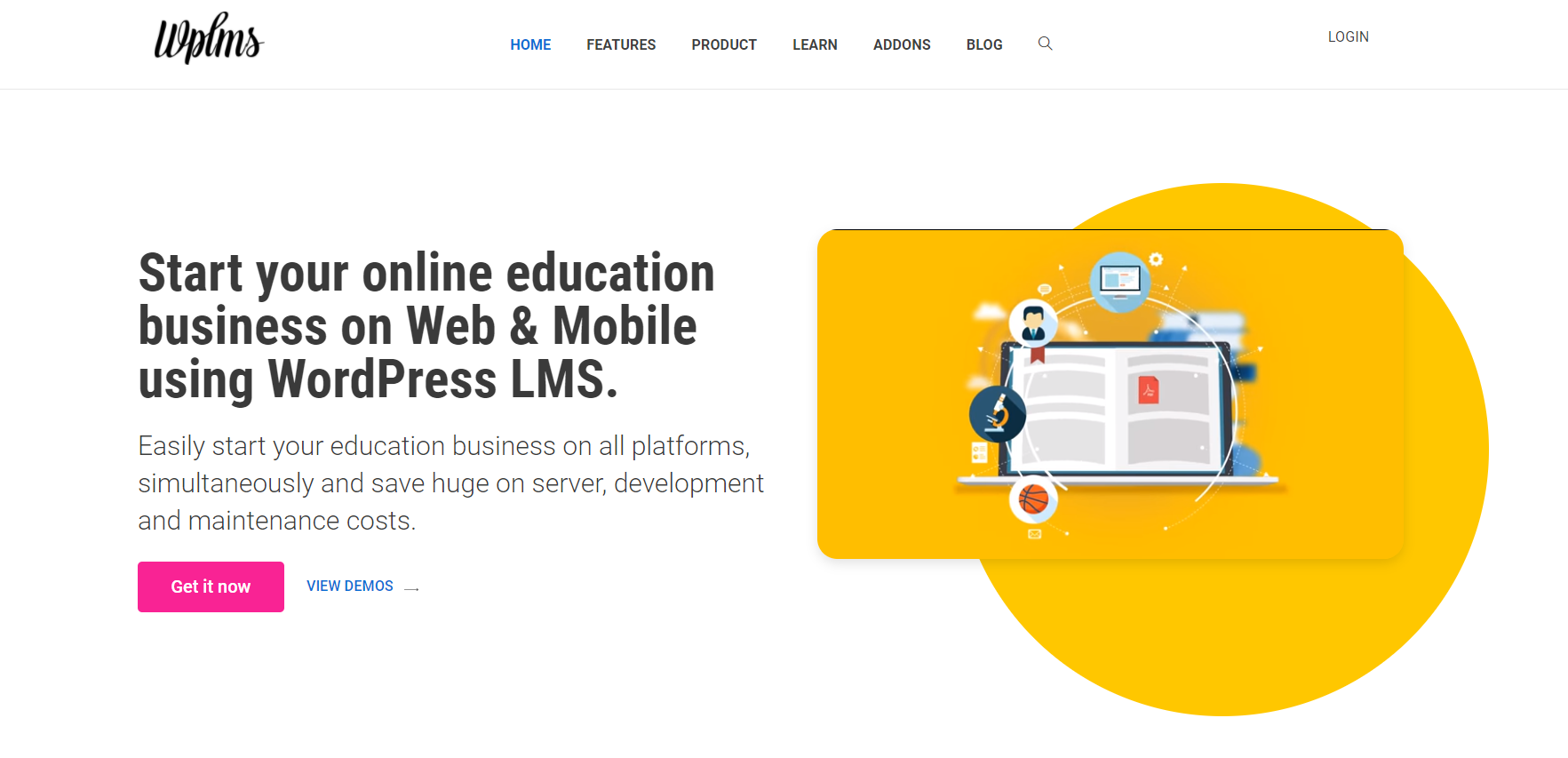 WPLMS is another WordPress-specific plugin built to make creating an online course easier and faster than ever. They call it the "most advanced Learning management system built for WordPress" and it really might be true. With WPLMS, you can create online courses complete with sections, units, quizzes, assignments and even let users access courses using a Progressive Web App. There's also an in-built live chat option so your course takers can communicate with one another.
Key Features:
Works offline based on cached data, images, videos, and more

Notify users in realtime of the activities happening on site

Push notifications

Create customised reports, schedule reports, email reports

Powerful drag-and-drop course creation module for Instructors
Pricing:
Pricing starts at $75/license.
---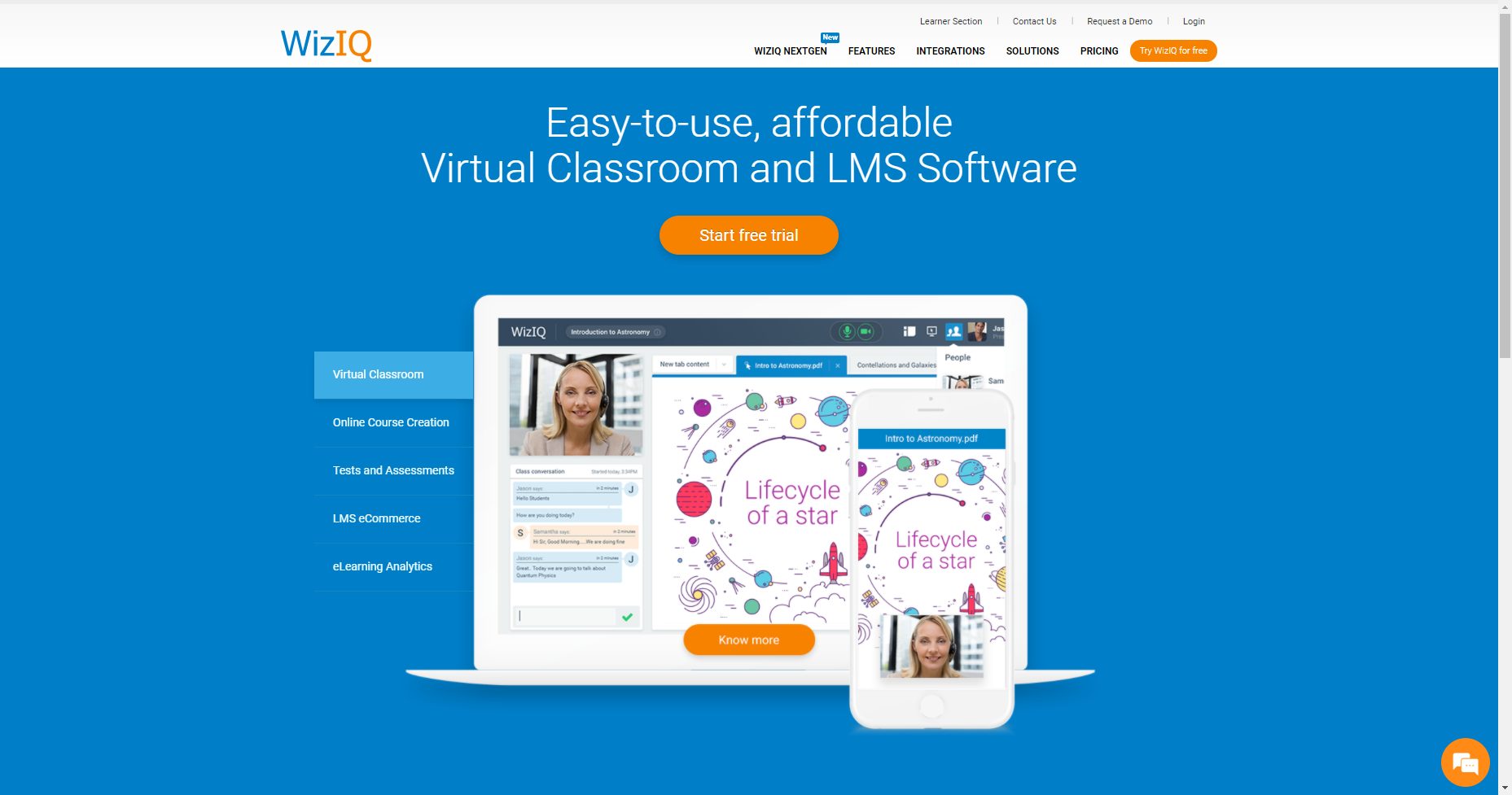 WizIQ is an online learning software system that offers either real-time or self-paced training on a custom-branded domain. WizIQ has a high-definition virtual classroom, cloud-based course builder with unlimited course creation and content upload capacity, and the world's first white-labeled (custom-branding enabled) mobile learning application for learners. It includes extensive and easy-to-use design features.
Key Features:
Teach in a virtual classroom with high-def video conferencing

Has a mobile app for Apple and Android

Includes

eCommerce tools

Create multimedia tests and assessments online in 9 different formats

Upload content in any format and create interactive self-paced eLearning courses within minutes
Pricing:
WizIQ offers a free trial. Pricing starts at $25/month.
---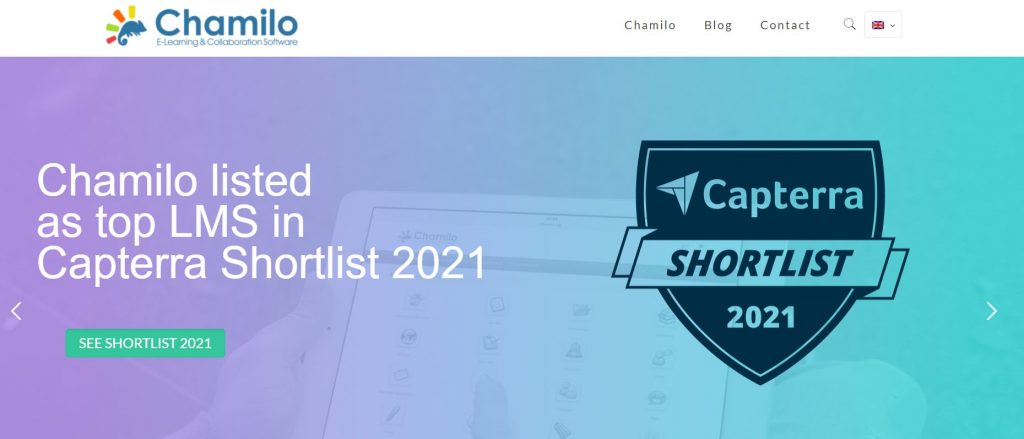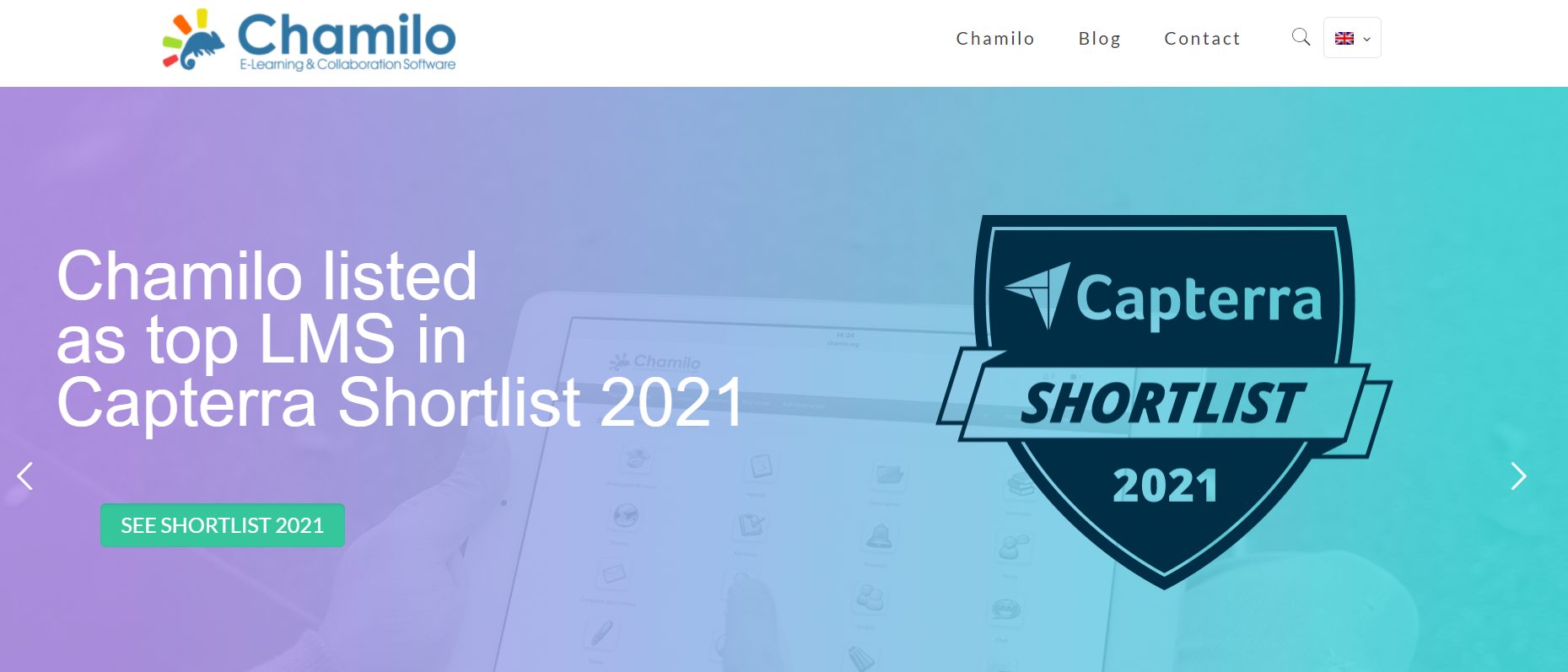 Chamilo is a free cloud-based online learning system that lets businesses of all sizes create either individual classes or a virtual campus for education. It offers a range of great features including complex exam configurations, certificates, course catalogs, and more.
Key Features:
Complete account management

Asynchronous self-paced, asynchronous instructor-led, and synchronous virtual classroom available

Can reuse PPTs, PDFs, videos, and other course content

Ready-made themes and multi-language support

Social learning and gamification
Pricing:
Chamilo is a free, open-source software. Pricing for the hosted version requires a quote.
---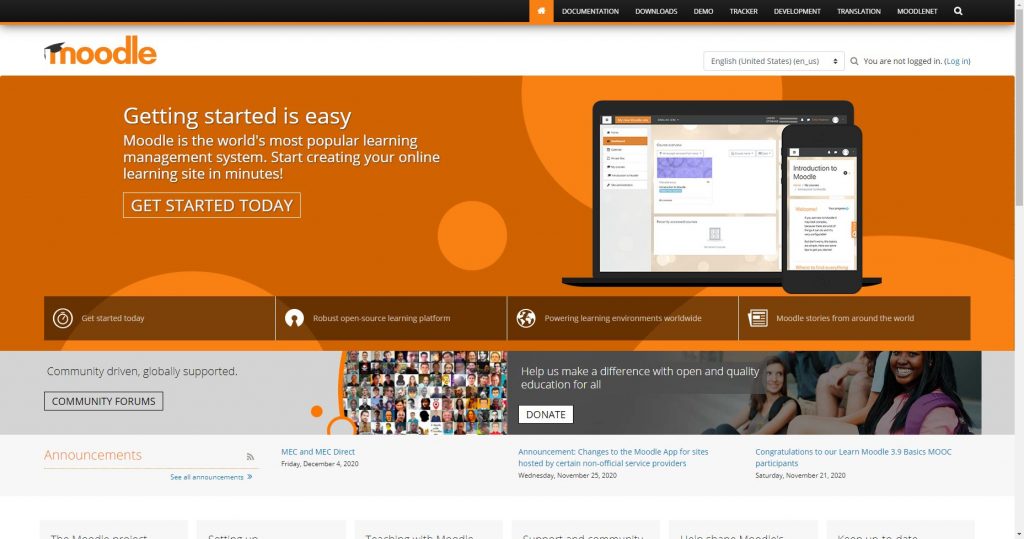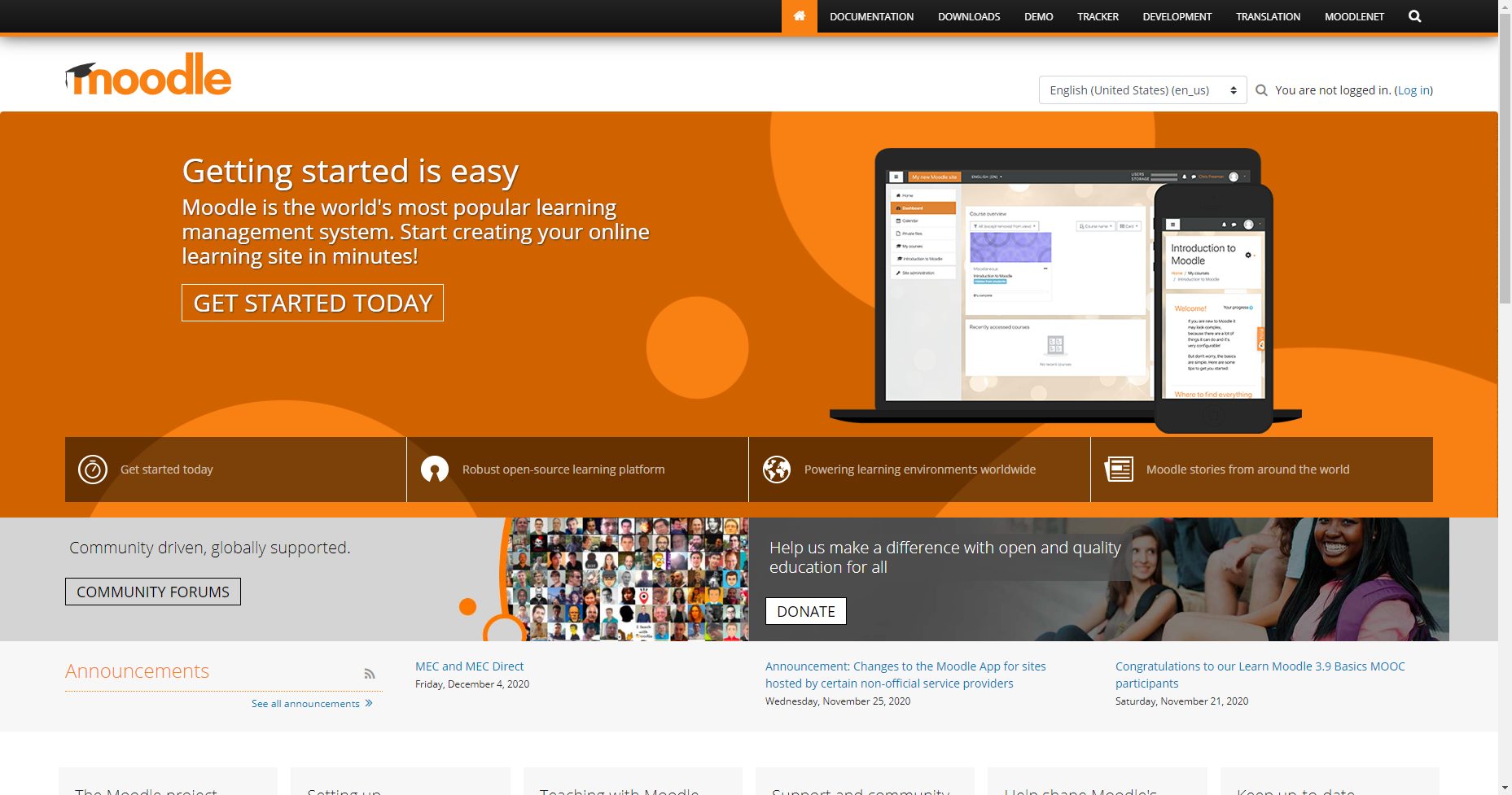 Moodle is a free, open source online learning software system that includes drag-and-drop tools to help you build a course in more than 95 languages. It has both desktop and mobile capabilities and offers a range of customization options and integrations as well as giving you access to developers, users, and partners sharing best practices for the platform.
Key Features:
Modern, easy-to-use interface

Display current, past and future courses, along with tasks due

Calendar tool helps you keep track of your academic or company calendar, course deadlines, group meetings, and other personal events

Easily customize a Moodle theme with your logo,

color schemes

, and much more

Assign different markers to assignments, manage grade moderation and control when marks are released to individual learners
Pricing:
Moodle is an open-source software that starts at $113/year.
---
Wrapping Up
The global eLearning market is set to hit or exceed $325 billion by 2025. With any of the online learning software systems on this list, you'll be able to create an online course that your customers will enjoy. Generate recurring revenue for your business and keep customers coming back for more with online learning.