Ever wondered how your favorite brands conduct their online businesses so effortlessly in a streamlined way ? They probably use PrestaShop eCommerce solutions to operate and grow their businesses.
PrestaShop is an eCommerce content management system (CMS) that is innovative, adaptable and powerful. PrestaShop's wide range of features -enable nearly 300,000 sites across the globe to create and control their online stores.
Like who? Here's a -list of the 30 top eCommerce companies using PrestaShop.
---
Top 30 PrestaShop Stores:
---
30 Big Brands that use PrestaShop
1. Samsung (seems redundant to introduce Samsung – a well-known brand)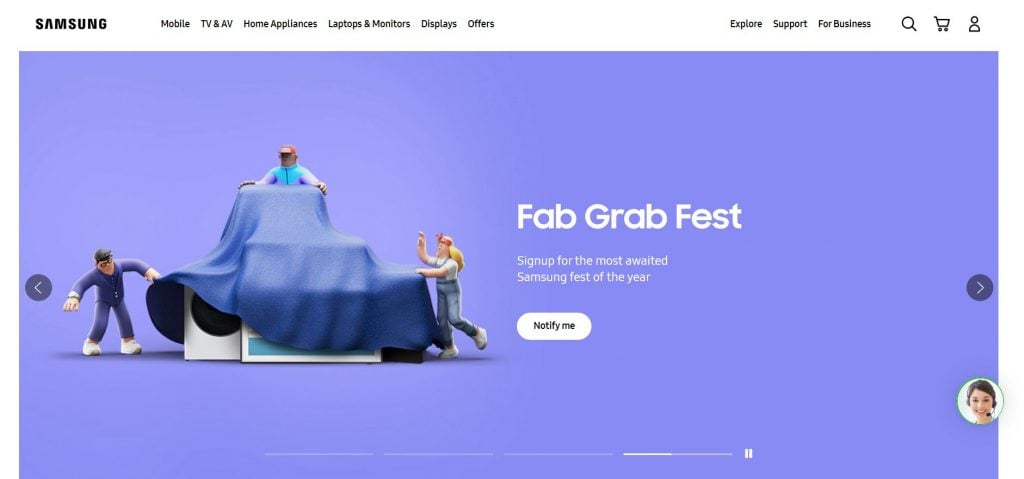 A - multinational electronics corporation, Samsung is one of the world's largest technology companies by revenue. The company employs around 300,000 people and has assembly plants and sales networks in over 70 countries across the globe.
Samsung is the global leader in the manufacturing of mobile phones and smartphones and is also the world's largest memory chip manufacturer. The company also manufactures electronic components such as lithium-ion batteries, semiconductors, and image sensors.
---
2. Theme Forest
Theme Forest is an online WordPress themes marketplace where thousands of professional WordPress themes and website templates are available..
Designed by world-class developers, these themes and templates are versatile and easy to customize. Theme Forest also includes CodeCanyon – the extremely popular WordPress plugin marketplace.
---
3. El Pais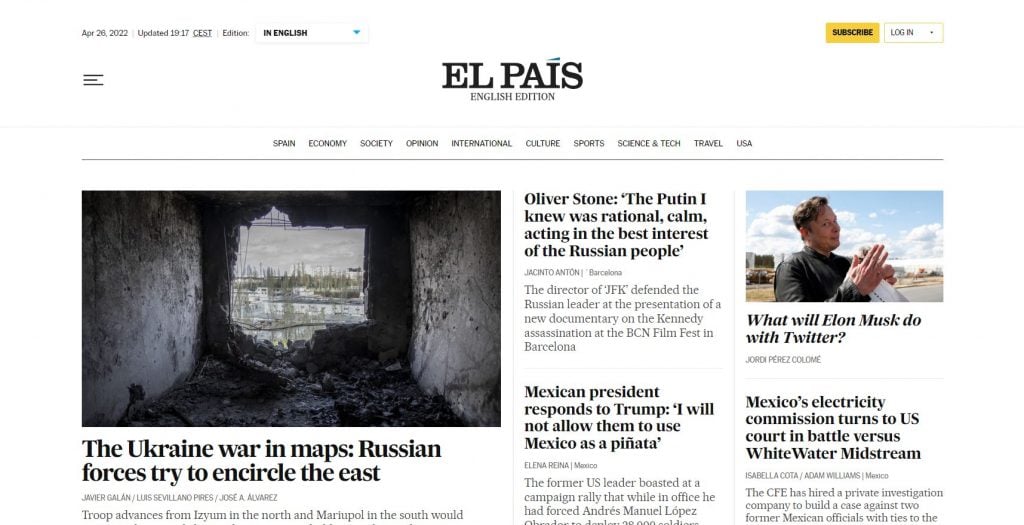 The award-winning Spanish newspaper El Pais is based in the city of Madrid. It is one of the most circulated newspapers in Spain and also the most-read online newspaper in the Spanish language.
In 2006, El País was named the World's Best Designed Newspaper™ in 2006 by the Society for News Design (SND). The newspaper also has digital versions in Portuguese and Catalan.
(Is the 2006 recognition relevant in 2022? Does it help to sell the article? Do we need the ™ mark?)
---
4. La Poste

A major website using PrestaShop, La Poste is a French postal service company operating in Metropolitan France. Despite the decline in postal activities due to the development of the internet and technology, the company continues to enjoy successful operations.
Besides postal services, the company also offers banking and insurance services. It has a branch for communication counseling as well. (what is communication counseling?)
---
5. NCR Angola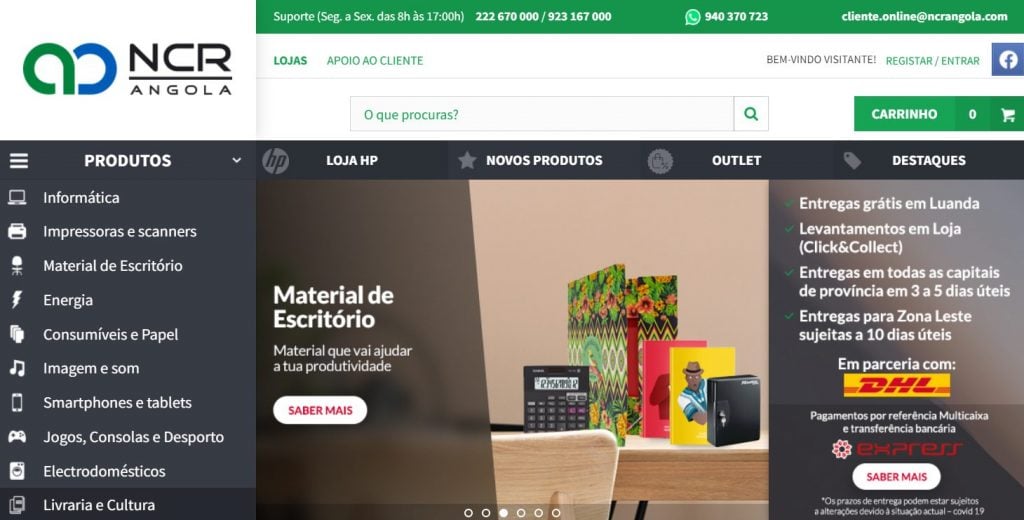 The biggest IT retailer in Angola, NCR Angola is a leading player in Information Technology in the African subcontinent. The company provides infrastructure services solutions and IT products at - competitive prices.
With an excellent team of technicians certified by international organizations, the company provides high-quality services to its clients.
---
6. Meccha Japan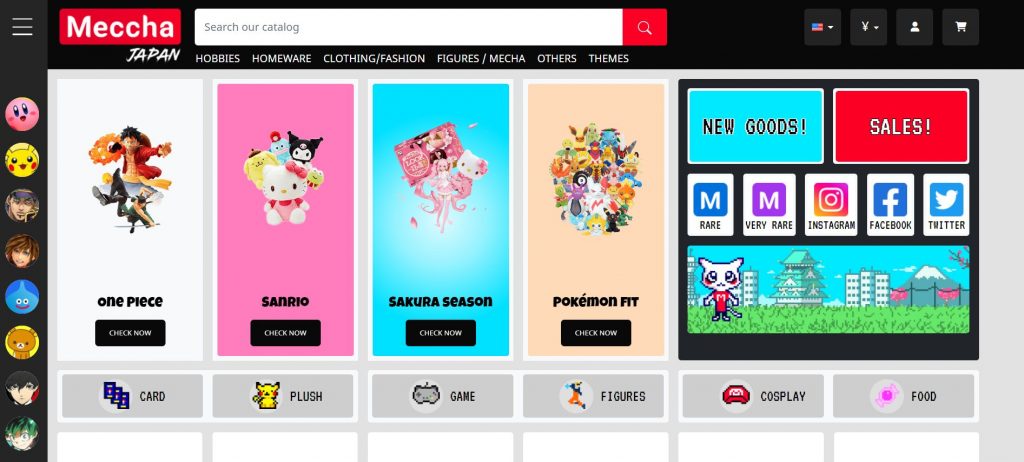 One of the popular online stores using PrestaShop is Meccha Japan, a specialist store where one can buy authentic Pokemon and other anime toys.
Besides collectibles and plush toys, the store also has a wide collection of DVDs, CDs, and art books for those interested in different kinds of hobbies.
Meccha Japan also stocks kitchenware, bathroom accessories, and stationery items like pens, pencils, notebooks, etc., with Pokemon themes.
---
7. Tecnológico de Monterrey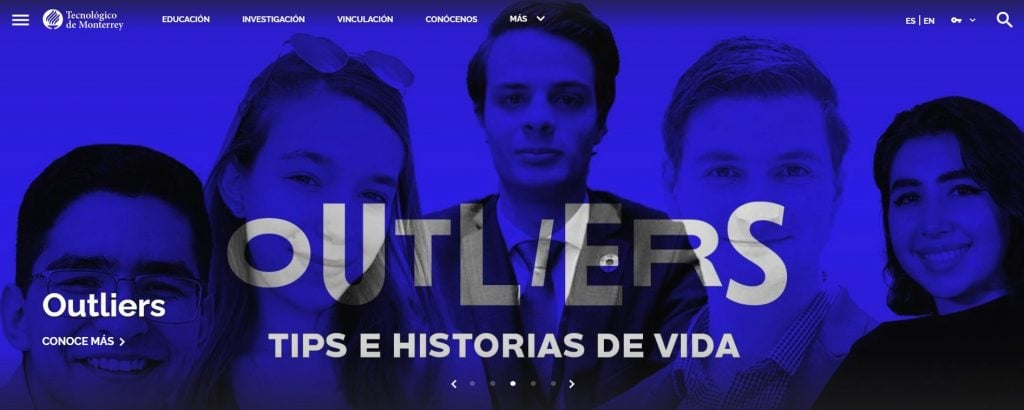 Tecnológico de Monterrey (Tec Mx) is a private university based in Mexico. Counted amongst the most prestigious universities in Latin America, it is one of only 45 universities in the world to be ranked with 5 QS Stars.
The university has 35 campuses throughout the country and is known for its high number of billionaire alumni. It is also one of the leaders in patent applications among Mexican universities.
---
8. Quotidiano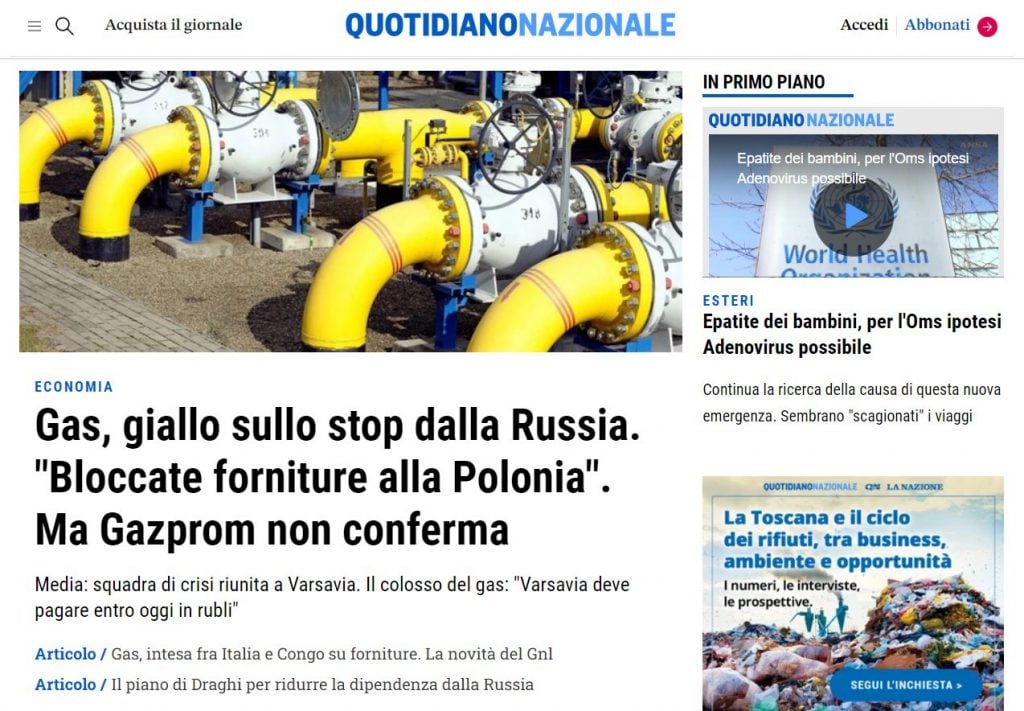 A website using PrestaShop, Quotidiano.net is an online Italian news service launched in 2000. It covers Italian and international news stories of public interest and is known for its coverage of political, sports, and entertainment news.
Quotidiano.net is also a part of the Italian web syndication Italianews.
---
9. AEOL Service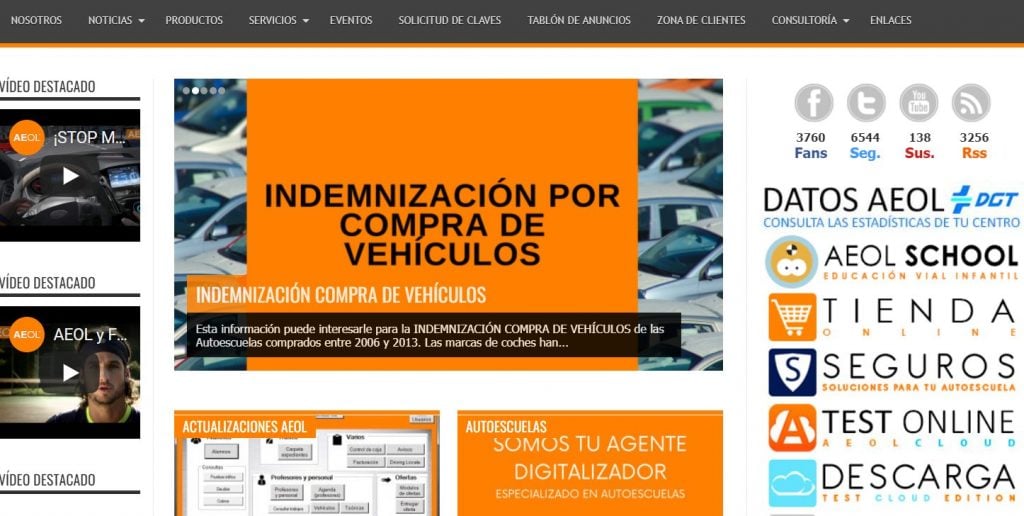 AEOL Service is an online store that uses PrestaShop. The consumer service company is primarily engaged in software development and specializes in road training, educating children on roads - and education using new technology. It is also involved in betting on R+D+i. (What is R+D+i?
Children and betting in the same breath? Does it help this article?)
The organization is committed to professionalism and innovation and often collaborates with driving schools to promote road safety.
---
10. Vodafone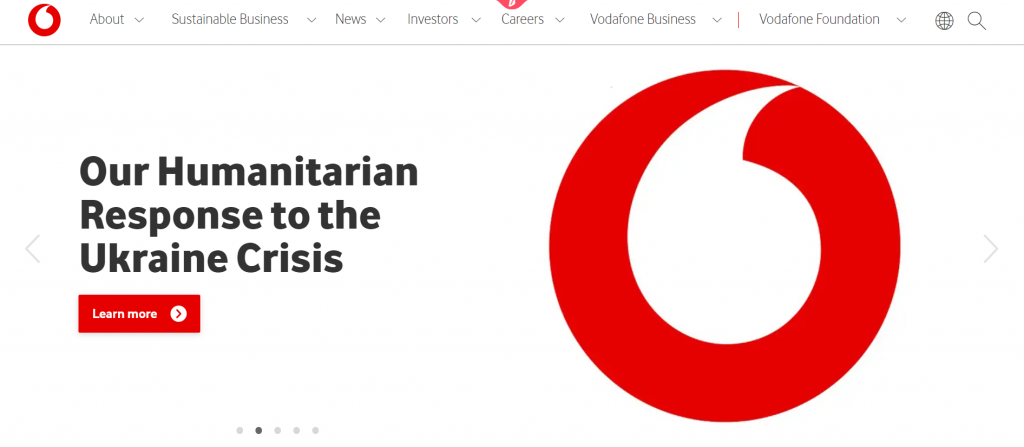 Vodafone is one of the big companies using PrestaShop to conduct its online business.
A telecommunication company that strives to bring the world closer by creating a connected digital society where everyone has access to communication technology, Vodafone operates fixed networks in 21 countries and partners with mobile networks in 48 more.
The company also believes in using technology to bring about sustainable changes in the community.
---
11. Esprit Barbecue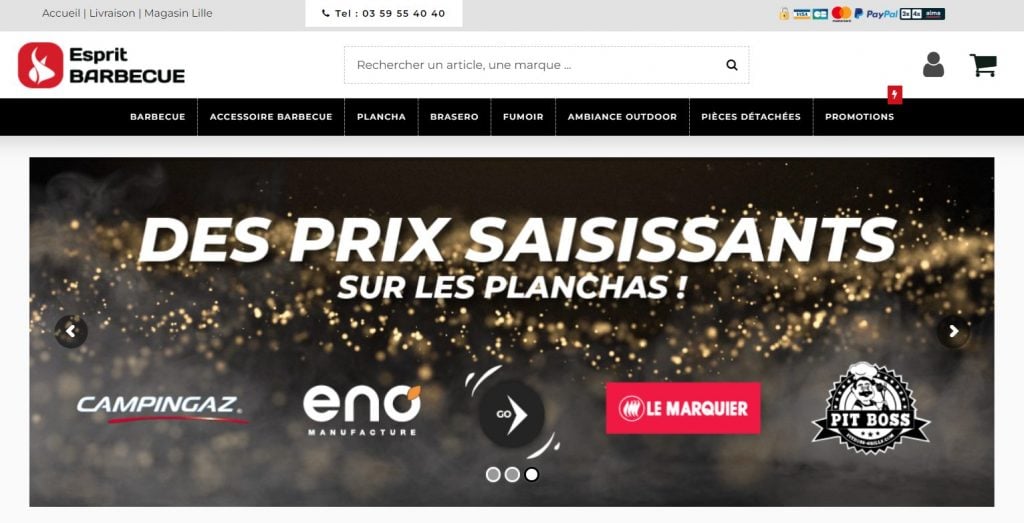 One of the large companies using PrestaShop, Esprit Barbecue specializes in the online sale of barbecue grills for all occasions. They offer several popular brands, including Weber, Broil King, Barbecook, Campingaz, Dancook, and Pitboss.
You can also choose from a wide range of electric and gas planchas and smokers that are guaranteed to give your food that perfect "smokey" flavor.
---
12. Gibin Profumerie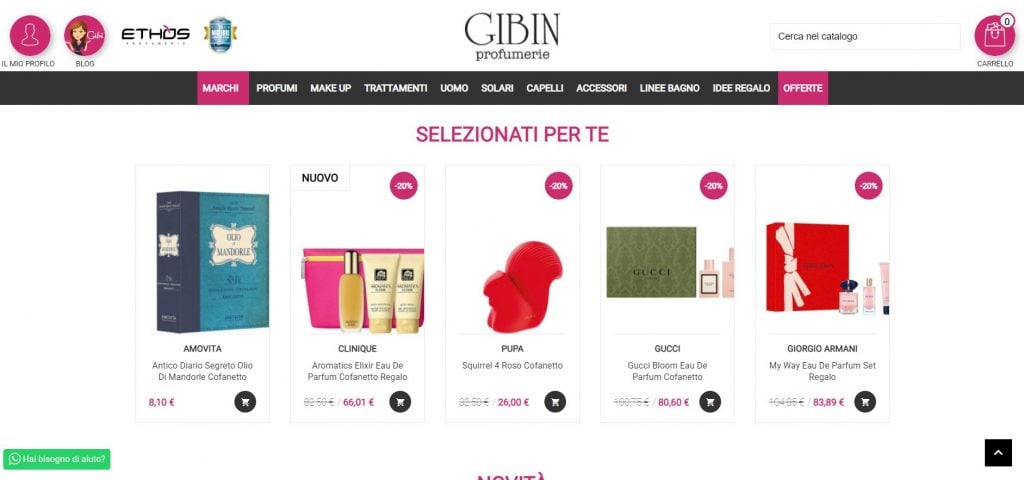 Counted amongst the biggest online perfume shops in entire Europe, Gibin Profumerie has a vast range of fragrances for you to choose from.
Besides stocking designer perfumes and sprays, the shop also has a wide array of body care products, lotions, bath gels, sprays, and deodorants for both men and women. There is also a big collection of unisex products!
If you are looking for a gift for someone with sophisticated taste, this is the shop to choose from.
---
13. Guarnicionería Online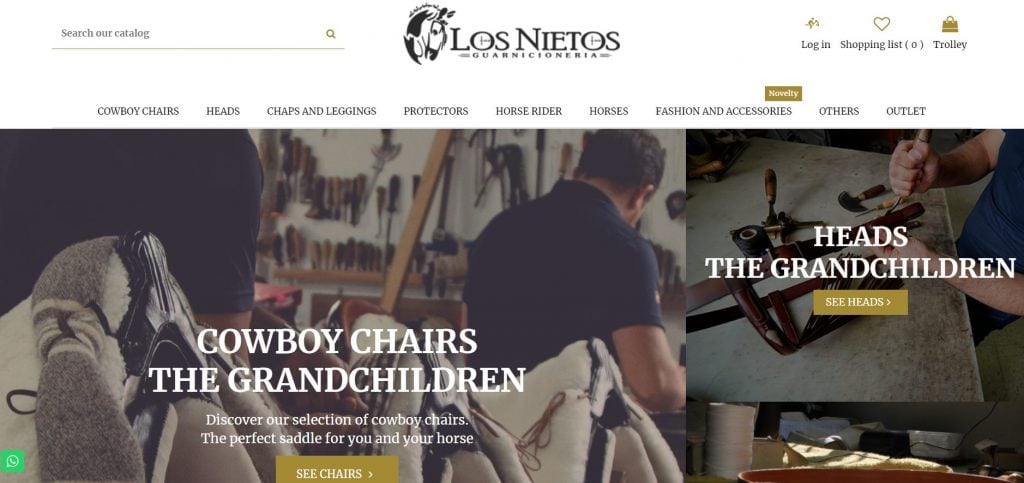 An equestrian store based in Lebrija, Spain, Guarnicionería Online caters to customers far and wide through its online operations.
Buy a range of saddles, including dressage saddles, Western saddles, cowboy saddles, and general-purpose saddles, with just a few clicks.
The company also stocks boots, jackets, vests, and t-shirts for riders. Insect repellents, hoof care, and coat care items for horses are also available.
---
14. ICBC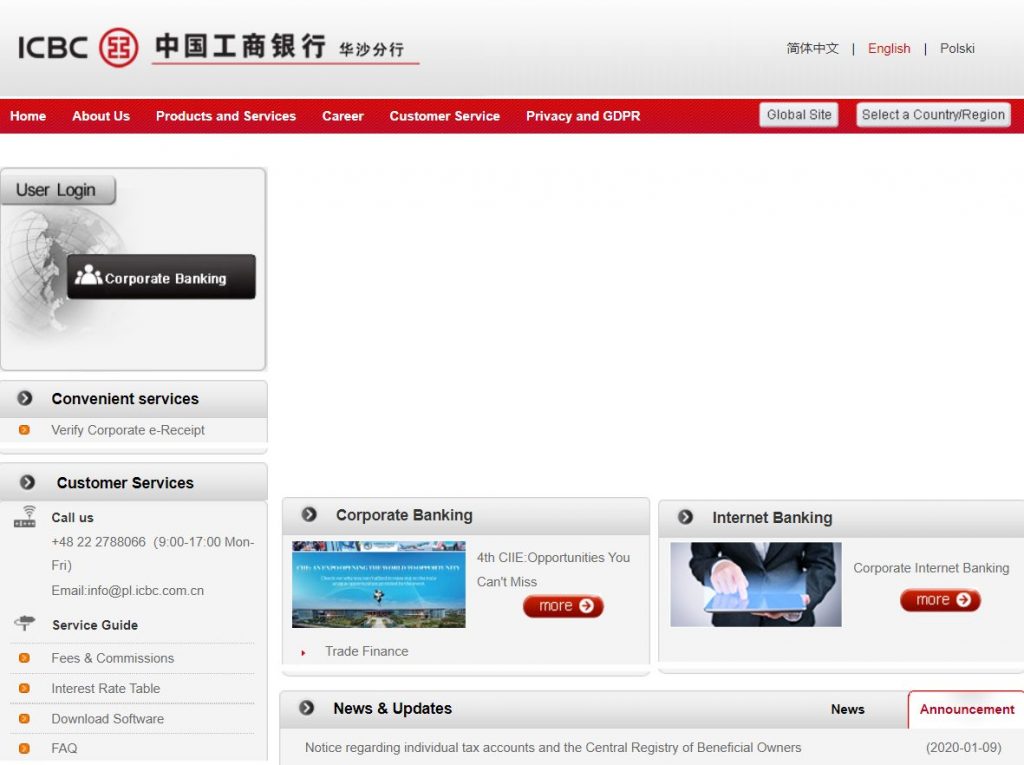 The list of top eCommerce companies using PrestaShop includes the Industrial and Commercial Bank of China Limited (ICBC), which is a multinational bank with its headquarters in China.
The Financial Stability Board considers the bank to be systemically important. You can open an account, avail yourself of insurance facilities, get drafts, and do a lot more through their online banking system. You can even do your banking work through WhatsApp.
---
15. Infinity Free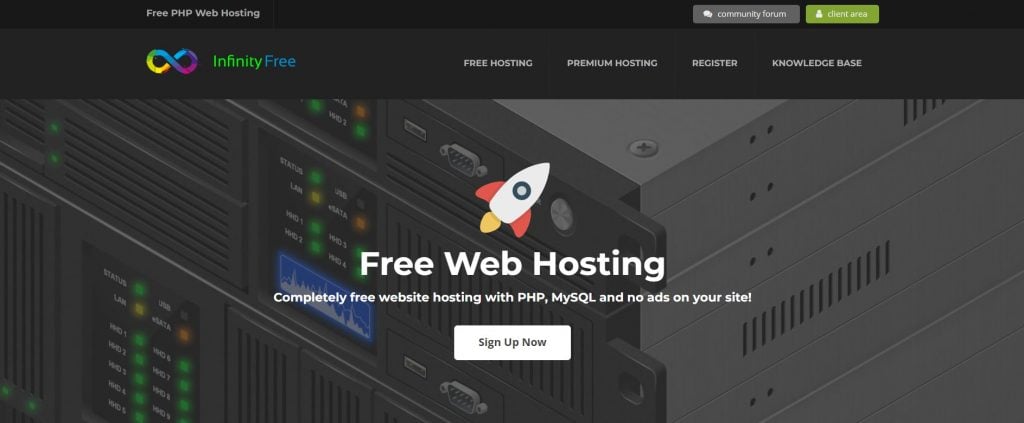 A popular website using PrestaShop, Infinity Free is a web hosting service provider that offers several free services. You can host a completely free website with PHP and MySQL with no hidden costs.
If you are looking for premium services, you can avail them for a very nominal rate. With premium hosting, you get free SSL certificates, free migration, and free tech support.
---
16. Decathlon

Among the popular online stores using PrestaShop, Decathlon is a major one. The French company is the largest sports goods retailer in the world, with over 1697 stores in 60 countries and regions.
Decathlon delivers in many countries, including Brazil, Australia, Mexico, Ireland, Mainland China, Poland, Spain, and India. It partners with global suppliers and markets its own products to customers.
You can find an array of sports merchandise for men, women, and children. They also sell cereal bars and protein supplements.
---
17. Pampered Chef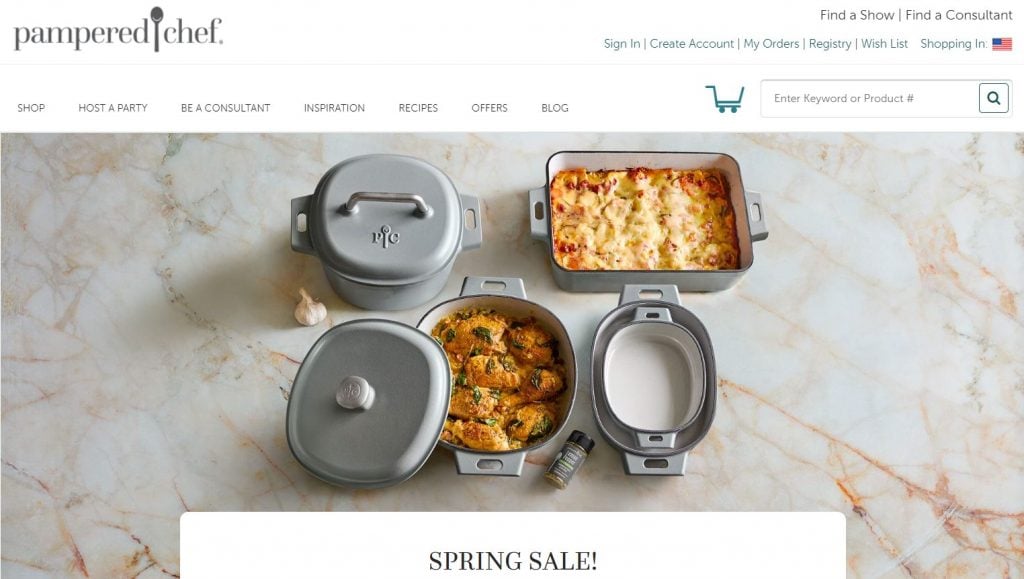 Pampered Chef is a top PrestaShop store engaged in multinational, multi-level marketing. The company is headquartered in Addison, Illinois, and has a worldwide direct sales force of about 35,000, with its operations in five countries.
It offers a line of kitchen accessories, food items, and cookbooks. In addition to kitchen items, it also has a selection of garden tools.
---
18. Zip Co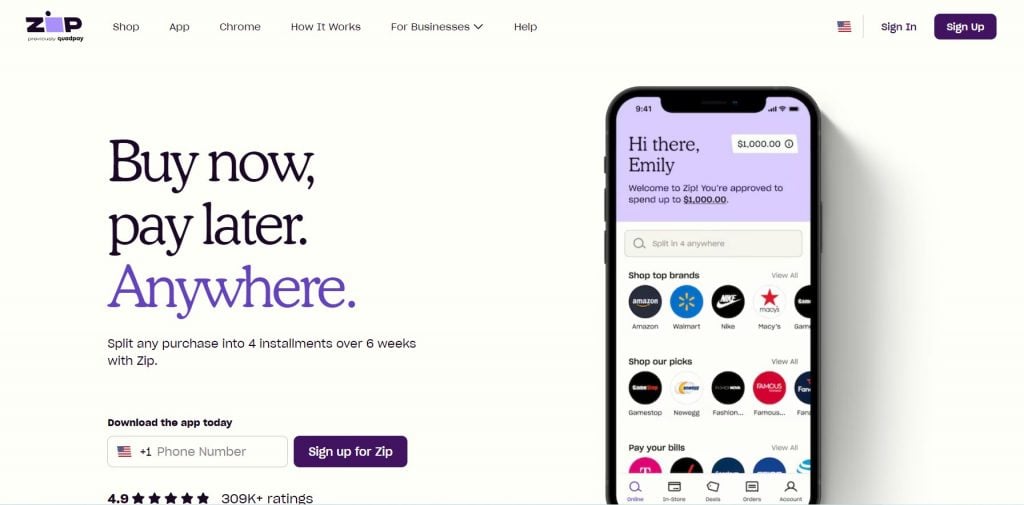 An Australian public limited financial technology company, Zip Co offers a digital credit option to customers.
Customers can choose from two types of interest-free accounts, Zip Pay and Zip Money. Both these accounts allow customers to purchase immediately and pay later.
The company also owns the freeware app Pocketbook, which is one of the country's largest non-bank financial apps.
---
19. L'ÉQUIPE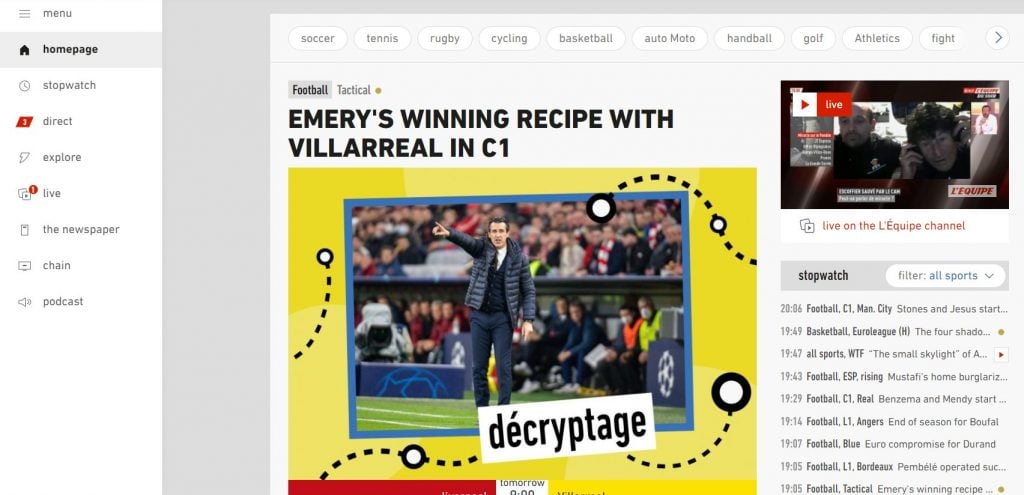 L'ÉQUIPE is a very popular website using PrestaShop. It is a French - newspaper that is exclusively devoted to sports and is known for its coverage of association football, rugby, tennis, handball, golf, motorsport, basketball, and cycling.
The publication's predecessor was L'Auto, a general sports paper. The Tour de France road cycling stage race was started by L'Auto in 1903.
---
20. Myob
Myob features among the big companies using PrestaShop in Australia. It is a system for automating the everyday tasks of your business, helping it stay compliant and look professional.
The company offers you a plethora of services, including easy online accounting software, connected systems for enterprises, and flexible solutions to manage your business clients.
Over a million people trust Myob software to run their businesses.
---
21. Patchsave Solutions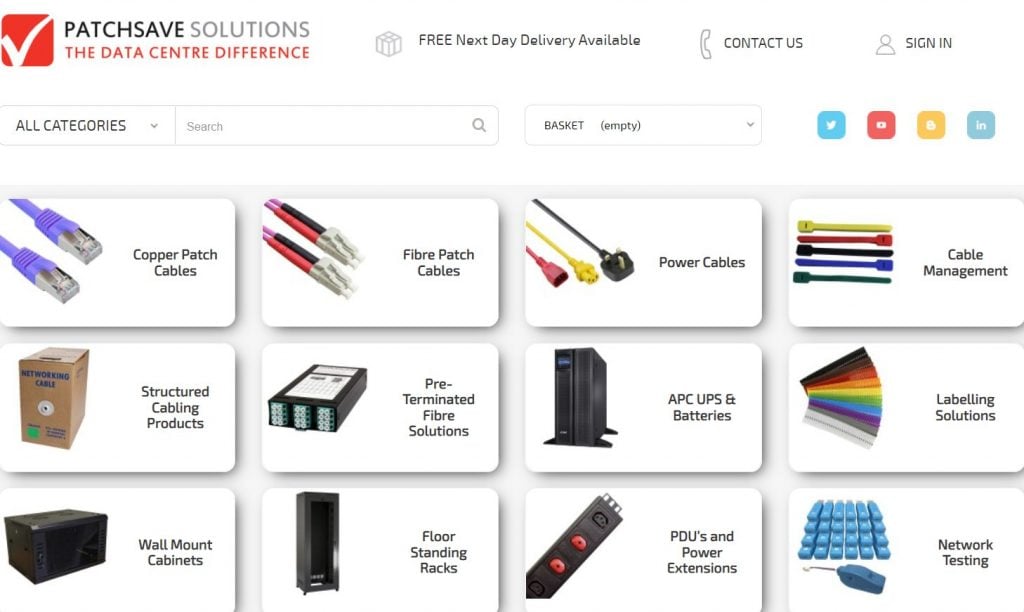 An online business that provides a wide range of copper, power, fiber, and cable management products to clients, Patchsave Solutions caters to both the corporate and public sectors.
The company is the UK's leading distributor of network supplies and cable products. It also offers network testing, labeling solutions, and network management services. Its high-quality network infrastructure products are simple yet highly effective.
---
22. Faro de Vigo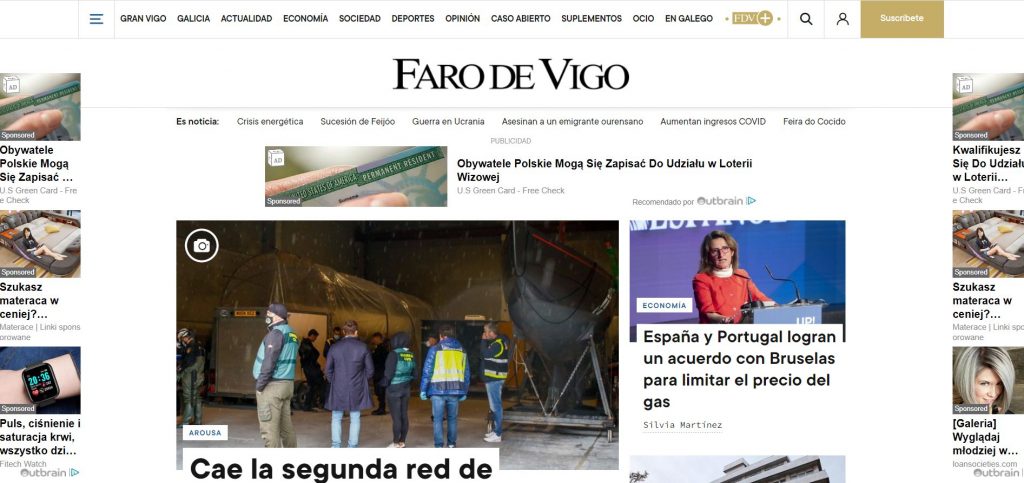 The oldest Spanish newspaper in circulation, Faro de Vigo is counted amongst the 15 most important Spanish newspapers. It was initially published twice a week, then thrice, and eventually daily. It is headquartered in Redondela, Galicia, Spain, and employs approximately 150 people.
The digital edition of the newspaper was introduced in January 1999. Faro de Vigo was ranked 25th among the most read websites in Spain in 2020.
---
23. ProductBoard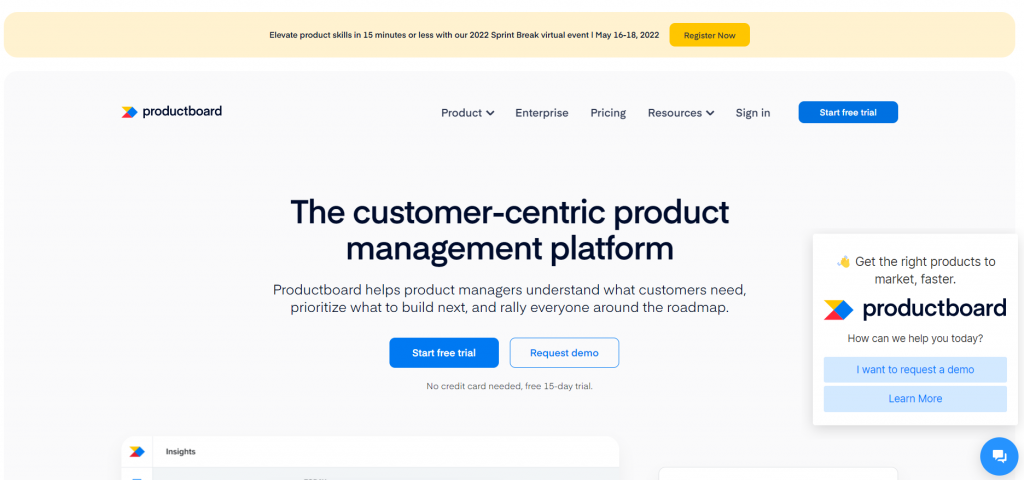 A software development company, ProductBoard is a customer-centric product management platform that helps product managers understand what customers need and help them build such products.
By enabling their clients to centralize customer feedback, the company aids them in moving forward confidently with their product designs.
Over 5,400 companies, including Microsoft and Zoom, use ProductBoard. The company has offices in San Francisco, Prague, and Vancouver.
---
24. Tuniscope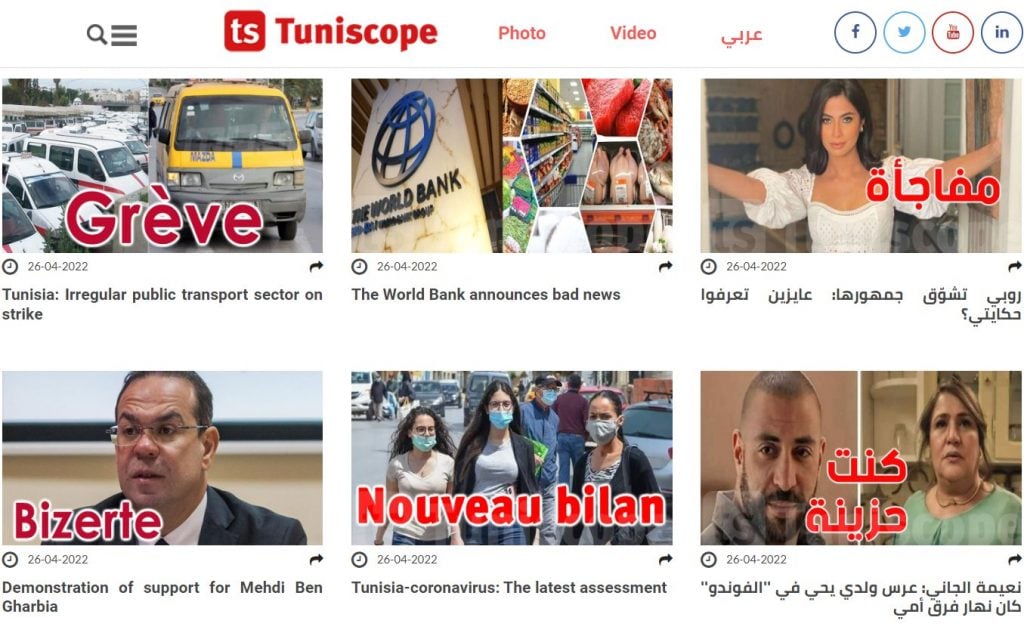 A popular website using PrestaShop, Tuniscope is a community web portal based in Tunis. The site focuses on the culture and news of Tunisia and is operated by the Tunisian company Eolia.
The website was awarded a WSA-mobile World Summit Award by the World Summit on the Information Society for Outstanding Regional Achievement in Media and News in 2010.
---
25. Commercial Audio Solutions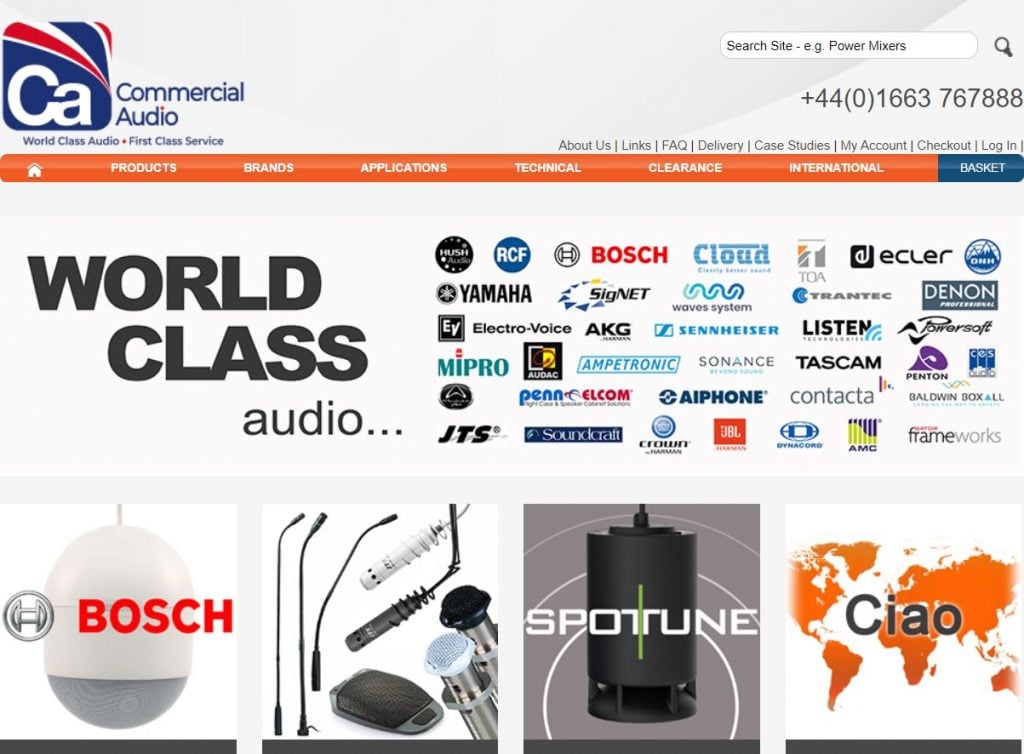 Commercial Audio Solutions is a professional audio equipment distributor with a huge range of public address equipment for installation and events.
One can buy professional audio equipment for pubs, clubs, and stadia. Induction loop systems for the hearing impaired are also available. If required, one can get conferencing equipment and PA equipment for gigging bands as well.
The company stocks products by brands like Aiphone, AMC, Bosch, Furman, and IMG.
---
26. Railso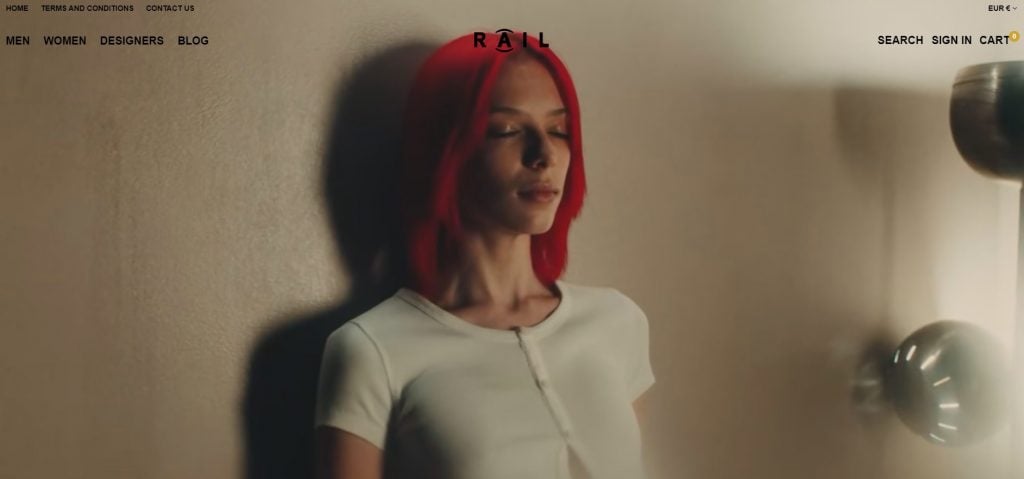 The global window of the Italian boutique Rail, Railso brings to you four decades of expertise in marketing branded clothing, accessories, designer products, and footwear.
Choose from a range of jeans, Bermudas, beachwear, coats, jackets, and suits for men and dresses, jumpsuits, beachwear, and skirts for women. They also have a huge range of accessories like belts, bracelets, earrings, cuffs, key rings, and necklaces.
Don't forget to browse their footwear collection!
---
27. MAD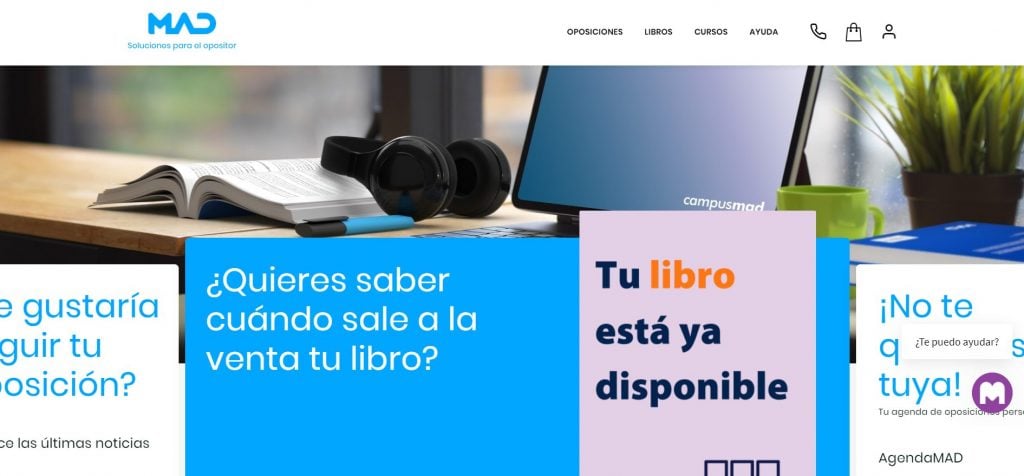 MAD is an online academic resource designed to help those who are preparing to present to an opposition. (Present to an opposition? Like, a debating club?) You can access study programs and materials from MAD's extensive library and choose whatever resources are best for your requirements.
Browse to find concise, easy-to-understand, and well-researched material before presenting it to your opposition. Books from a vast range of publishers and well-curated courses are also available.
---
28. Inventory Source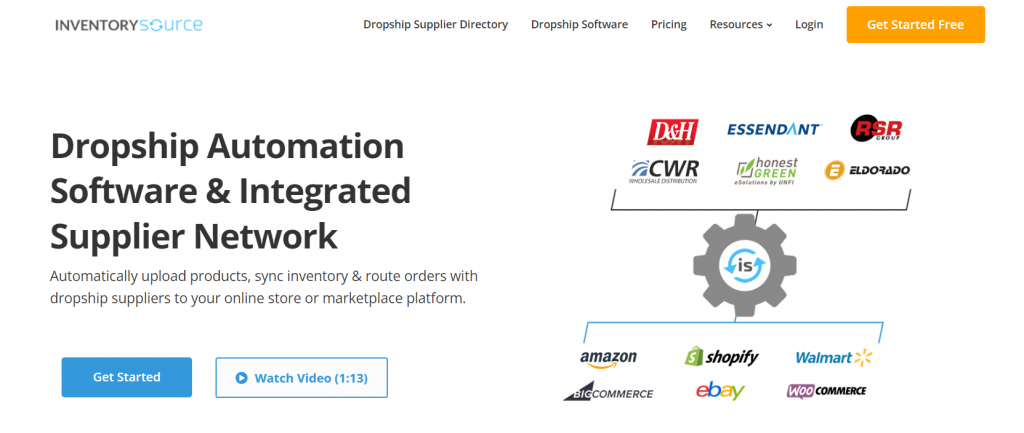 Inventory Source is a company based in Florida, which is regarded as the #1 data management solution for drop shippers. It helps connect resellers to dropship suppliers and facilitates their operations by automating eCommerce.
The company also manages fulfillment workflows and inventory. Their dropship supplier directory includes the top distributors from leading dropship niches.
Once the client chooses their dropship software, the procedures are automatically integrated, allowing the client to start making sales.
---
29. Estafeta Carga Aérea S.A. de C.V.

Estafeta Carga Aérea S.A. de C.V. is a top Mexican brand that uses PrestaShop.
An airline based in Mexico, it operates domestic cargo charters in Mexico and the United States. It also provides connecting services to the rest of the Americas, Europe, and Asia.
The airline's main base is Ponciano Arriaga International Airport, San Luis Potosí.
---
30. Epik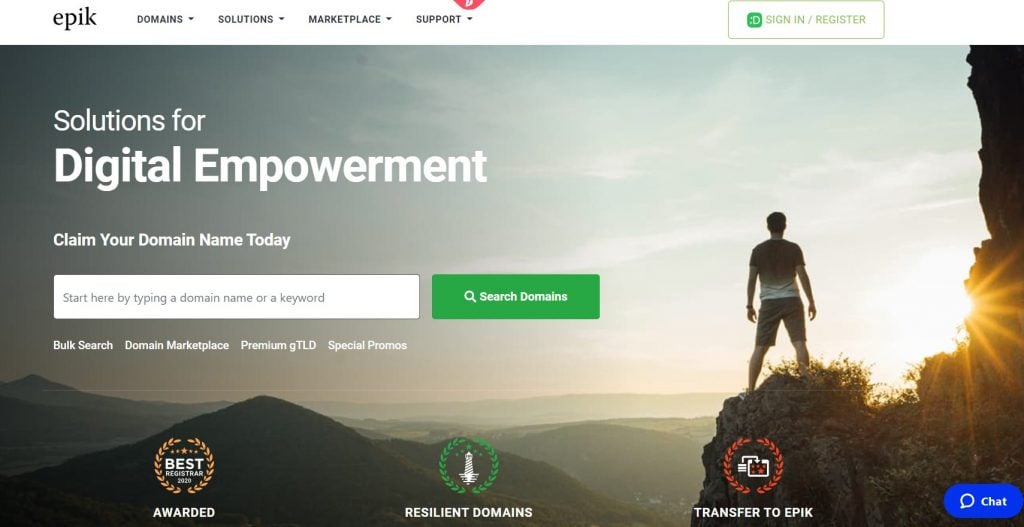 Epik Solutions is a digital transformation company that offers innovative solutions specially created according to your requirements. It has an exclusive range of ready-to-use site development and hosting products you can use to build and host your own site.
Choose from their web hosting, WordPress hosting, email hosting, and site builder services. The company also provides logo design and financial services.