Having the best SEO tools at your disposal makes it so much easier to get your site ranking and your business booming. In this article, we're going to share our picks for the 16 best SEO tools. If you're looking for the right tools that will help you get your site structure optimized, find the best keywords to reach your target audience, and track your performance, keep reading!
---
Top 16 SEO Tools to Improve Your Rankings and Boost Your Bottom Line:
---
How Long Does SEO Take?
Before we dive into our list of the best SEO tools, it's important to have an understanding of how quickly you can expect to see results from your SEO efforts.
SEO is hard to do. You need to know about search engines and the algorithms they use to rank pages, as well as stay on top of regular changes to those algorithms.
There are a lot of moving parts involved with SEO. You need to create content that's optimized for your target keywords, get backlinks from high-authority sites, and make sure that your site's architecture supports a quality user experience.
It can take anywhere from 3–6 months to see results from your SEO efforts. It will take longer if your website is new since you'll have to build Domain Authority from scratch.
---
16 Best SEO Tools to Boost Your Rankings
Here are the best SEO tools we've found to help you improve user experience and rank higher on search engines.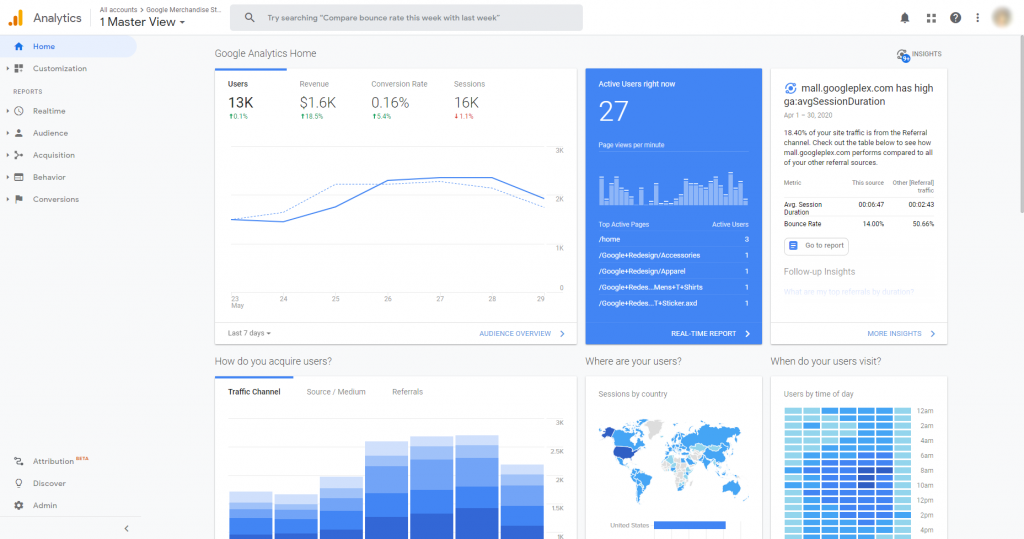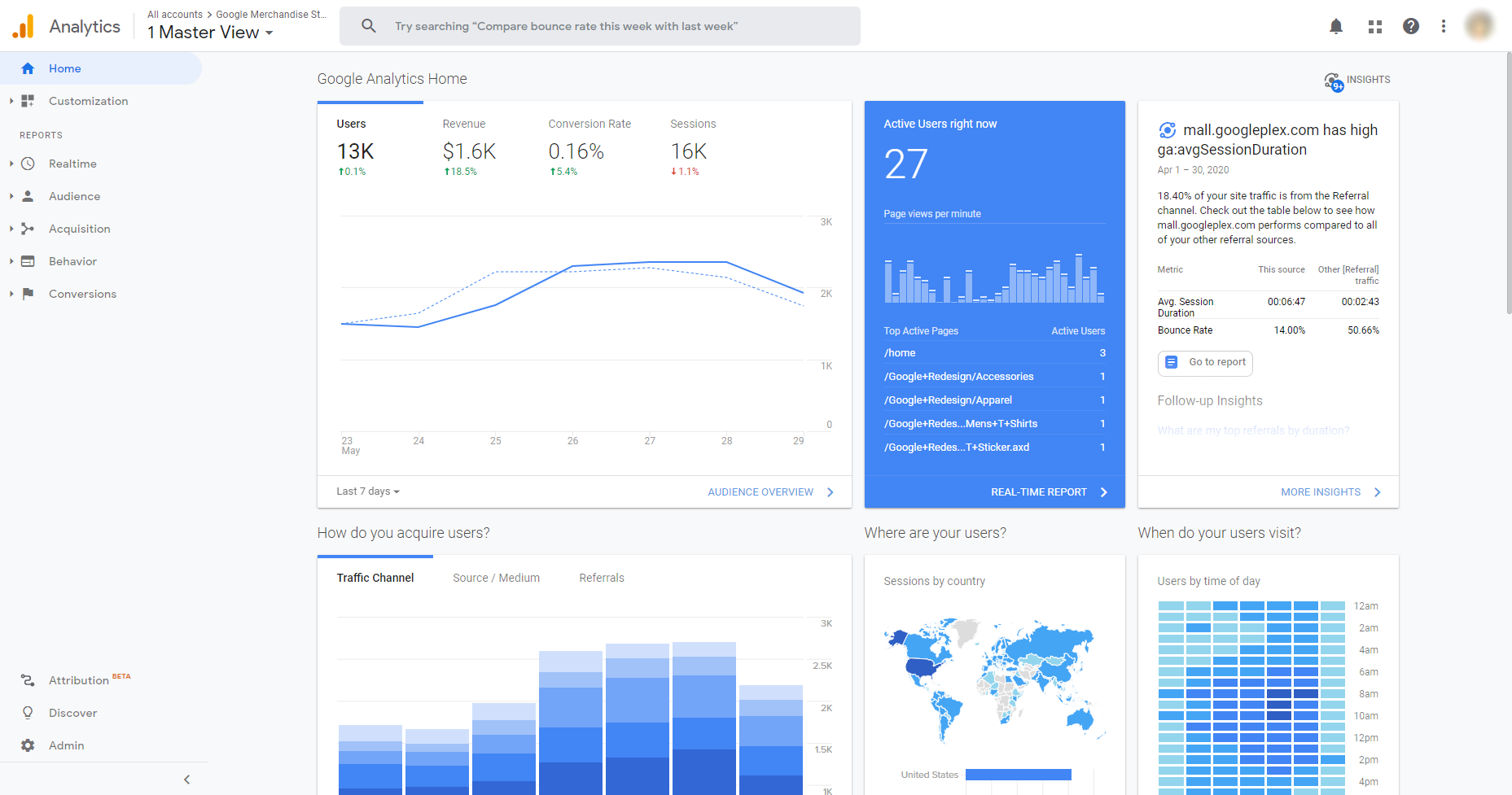 We're starting our list of the best SEO tools with a wildly popular free tool from Google.
Google Analytics gives you access to a wide range of data that you can use to improve your SEO. It lets you track and analyze data about your site and visitors.
Google Analytics tracks three types of activity on your site:
Pageviews: This triggers each time someone visits a page on your site.

Events: This triggers when someone takes an action on your site.

Transactions: This triggers when a visitor buys something on your site.
You can use Google Analytics to amplify your marketing efforts, improve site performance, and improve your SEO.
Google Analytics Features:
Add secondary dimensions to your reports to segment data and dig deeper

Advanced filters let you segment data results so you can focus on what's important to you

Pivot view lets you create a quick pivot table from your data without having to export to Excel or Google Sheets
Google Analytics Pricing:
Free!
---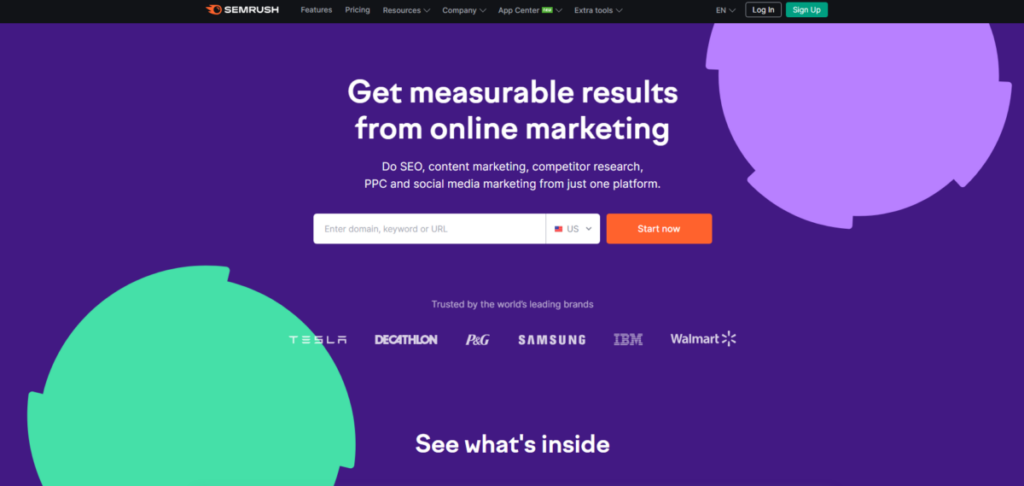 SEMrush is an all-in-one SEO tool and is one of the best SEO tools on the market today. It offers all the tools you need to create new high-quality content, find link building opportunities, and improve your technical SEO.
SEMrush makes it easy to do an SEO audit on your website. This helps you identify any issues on your site that are keeping you from achieving the best results.
SEMrush Features:
Analyze сompetitor ad budgets and keywords

Conduct a deep link analysis

Find the right keywords for SEO and PPC campaigns

Understand your potential customers' behavior and media consumption
SEMrush Pricing:
SEMrush offers a limited free plan. Paid plans start at $83.28/month (when billed annually).
---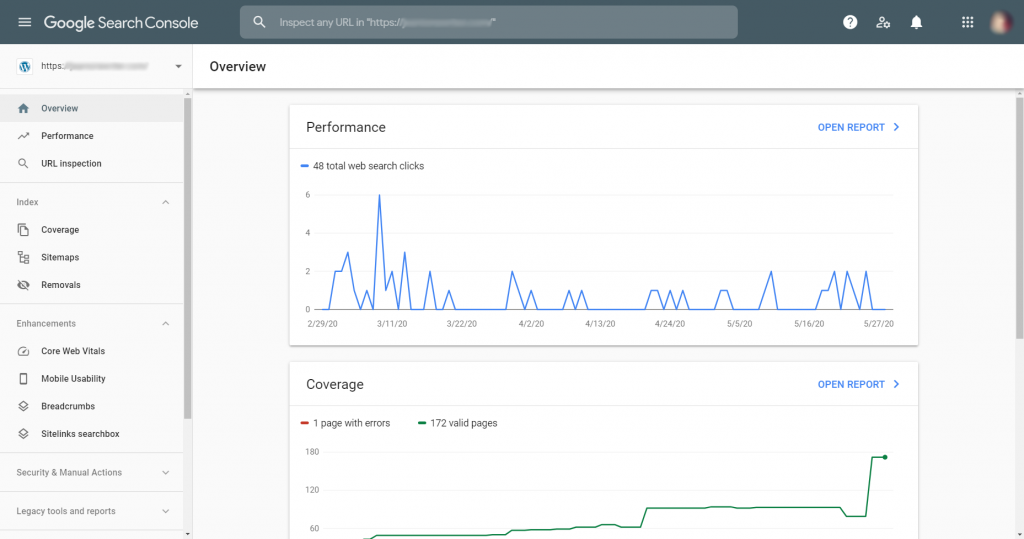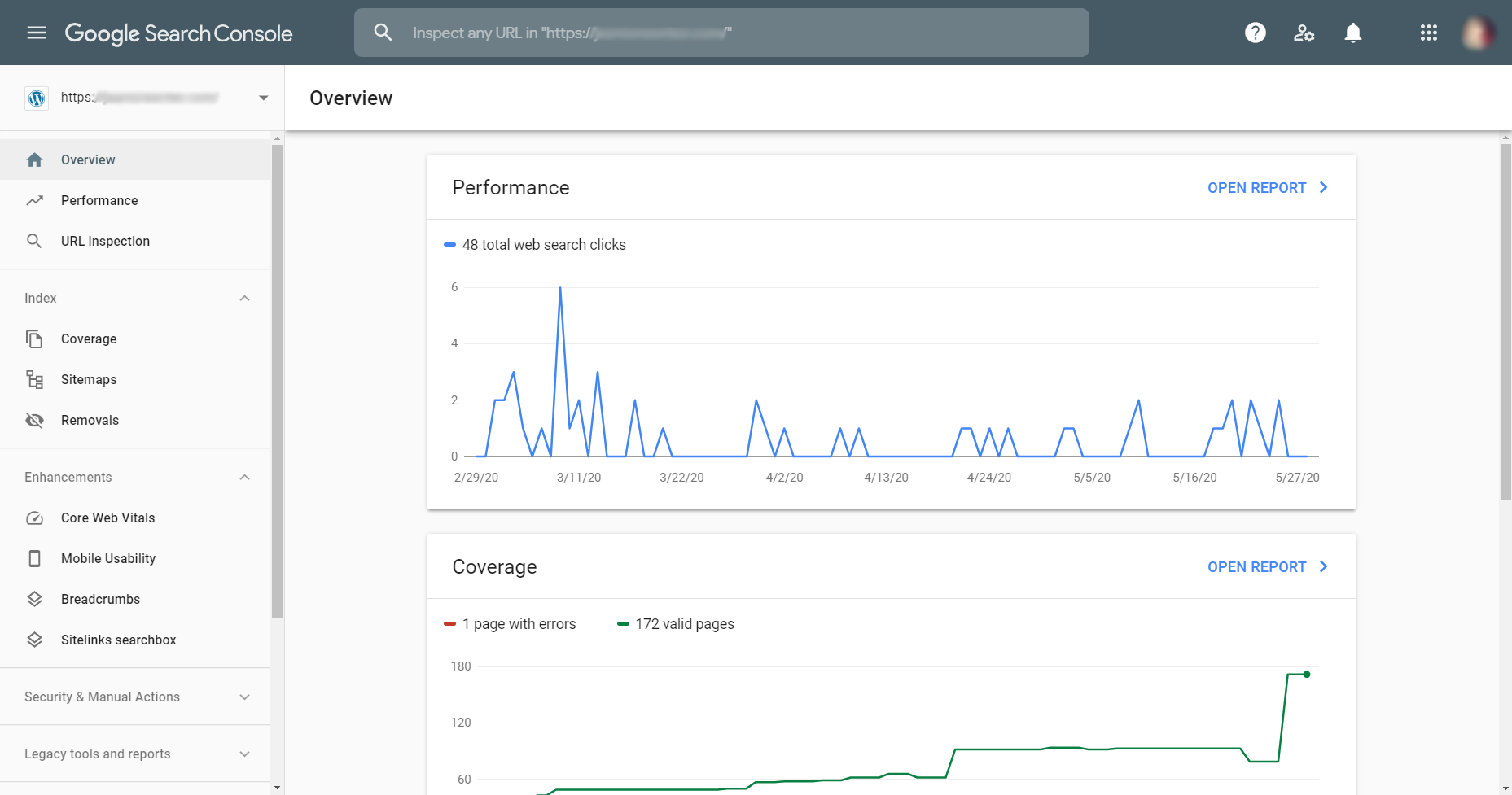 Google Search Console (GSC) is a free SEO tool that provides data about your website's search metrics. It includes problems on your site regarding indexing, mobile usability, keyword performance, and more.
GSC helps you identify underperforming keywords, optimize pages with high rankings and low click-through rates, fix sitemap issues, and a lot more.
Google Search Console Features:
The index coverage report helps you understand how Google crawls your site and find issues that are keeping your pages from getting indexed

The URL inspection tool lets you see how Google actually sees your page

The overview report gives you a snapshot of how your site is performing technically in search engines
Google Search Console Pricing:
Free!
---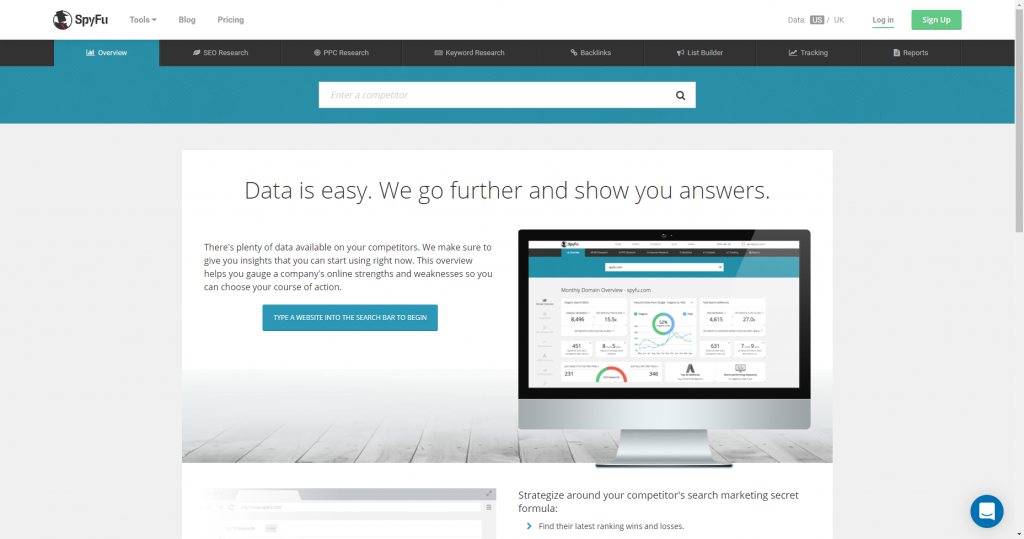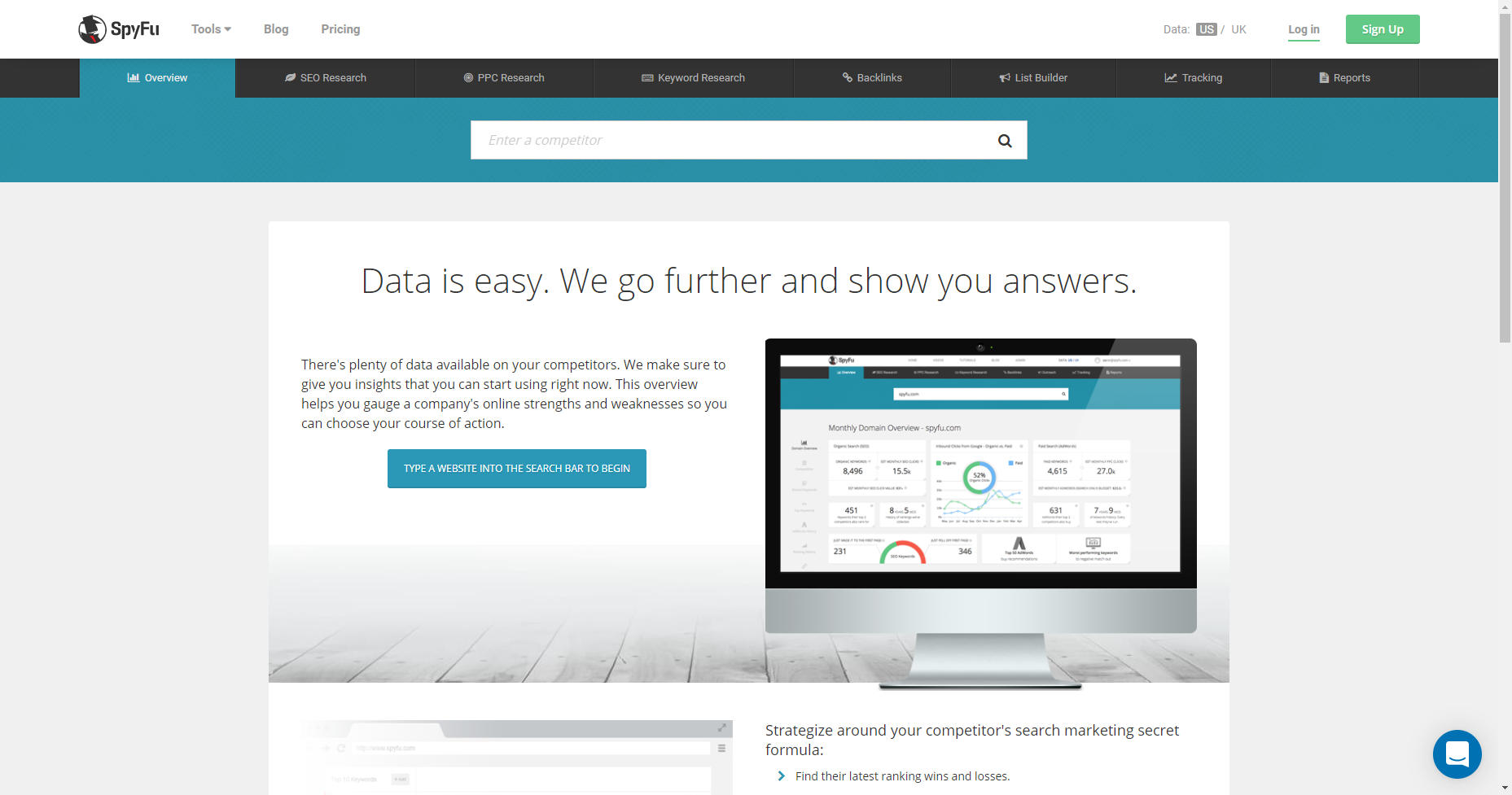 SpyFu is a powerful keyword research tool that includes competitor analysis tools. It lets users find profitable keywords and shows all ad campaigns run by your competitors as well as their organic searches.
SpyFu Features:
PPC ad rank tracking help you track your ads and even suggests expansion keywords

Keep track of competitors and their PPC strategies

Find keywords used by your competitors plus the number of clicks they get
SpyFu Pricing:
SpyFu pricing starts at $33/month (when billed annually).
---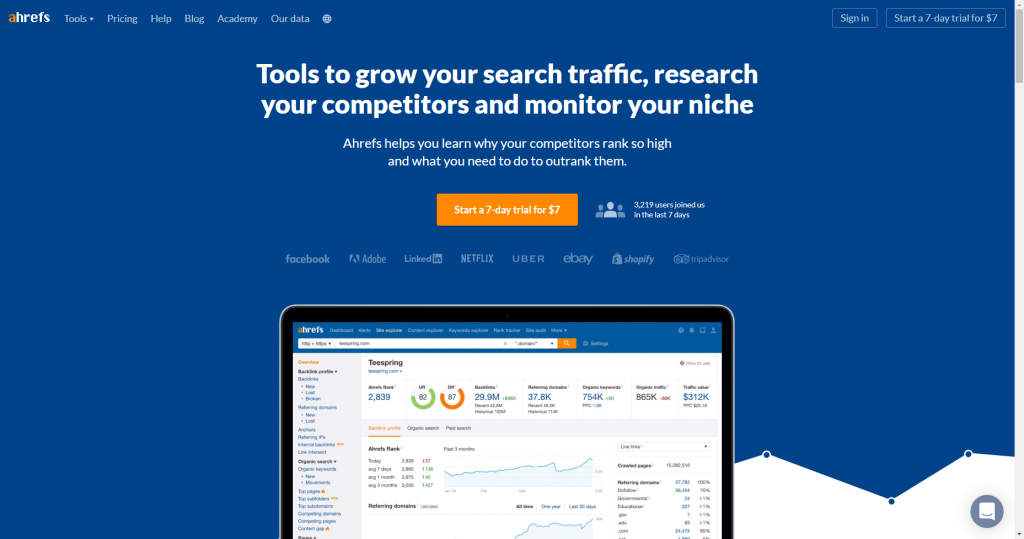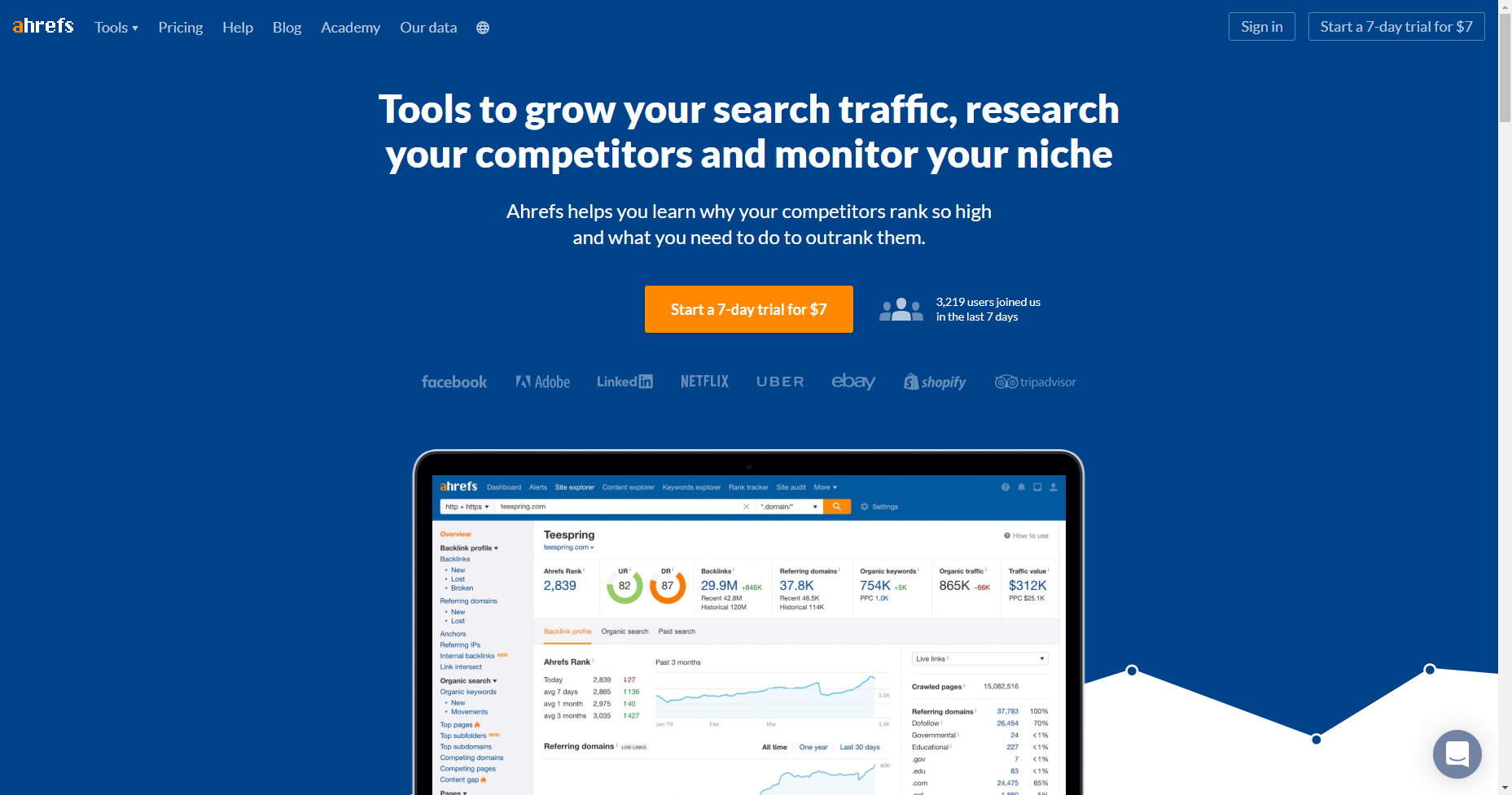 Ahrefs is one of the best SEO tools for technical SEO and backlink analysis. You can use Ahrefs for backlink audits, URL rankings, keyword research, competitive analysis, and more.
Ahrefs also offers organic search reports so you can analyze the traffic of your competitors' sites.
Ahrefs Features:
Generate hundreds of thousands of keywords with a single search

See the ranking history of keywords used on your site

Monitor outbound links
Ahrefs Pricing:
Ahrefs pricing starts at $82/month (when billed annually).
---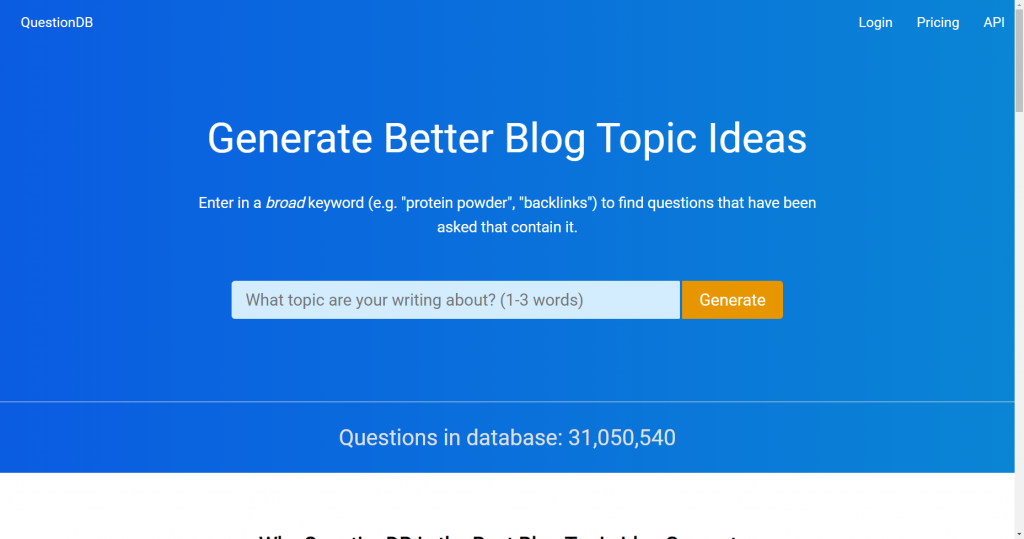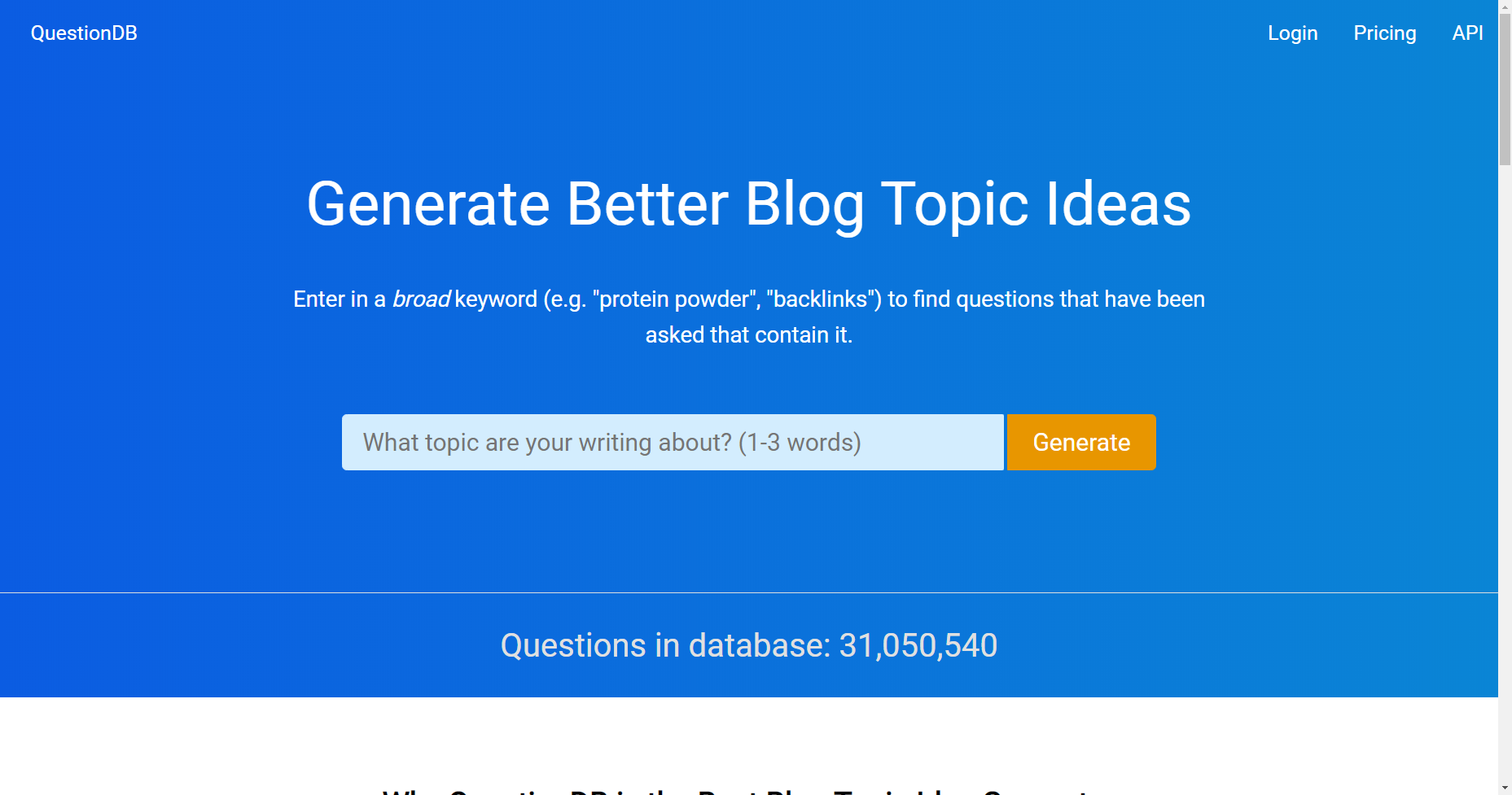 QuestionDB finds questions that real people are asking about a topic by sourcing from a database of questions from Reddit. This is immensely helpful in creating content since you can find out what people are really interested in knowing.
You can even check the box to show source links. This means that a clickable link will show up next to each question that, when clicked, takes you to the thread.
QuestionDB Features:
Sort by popularity or topic

Easily come up with a list of seed keywords

Check comments in the original thread for more content ideas
QuestionDB Pricing:
QuestionDB has a free plan. The paid plan is $7/month (when billed annually).
---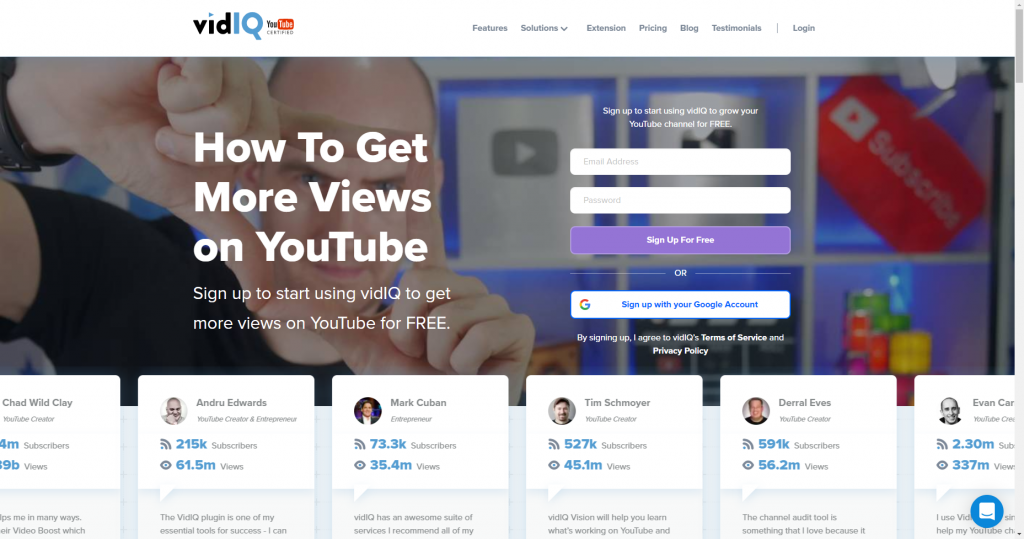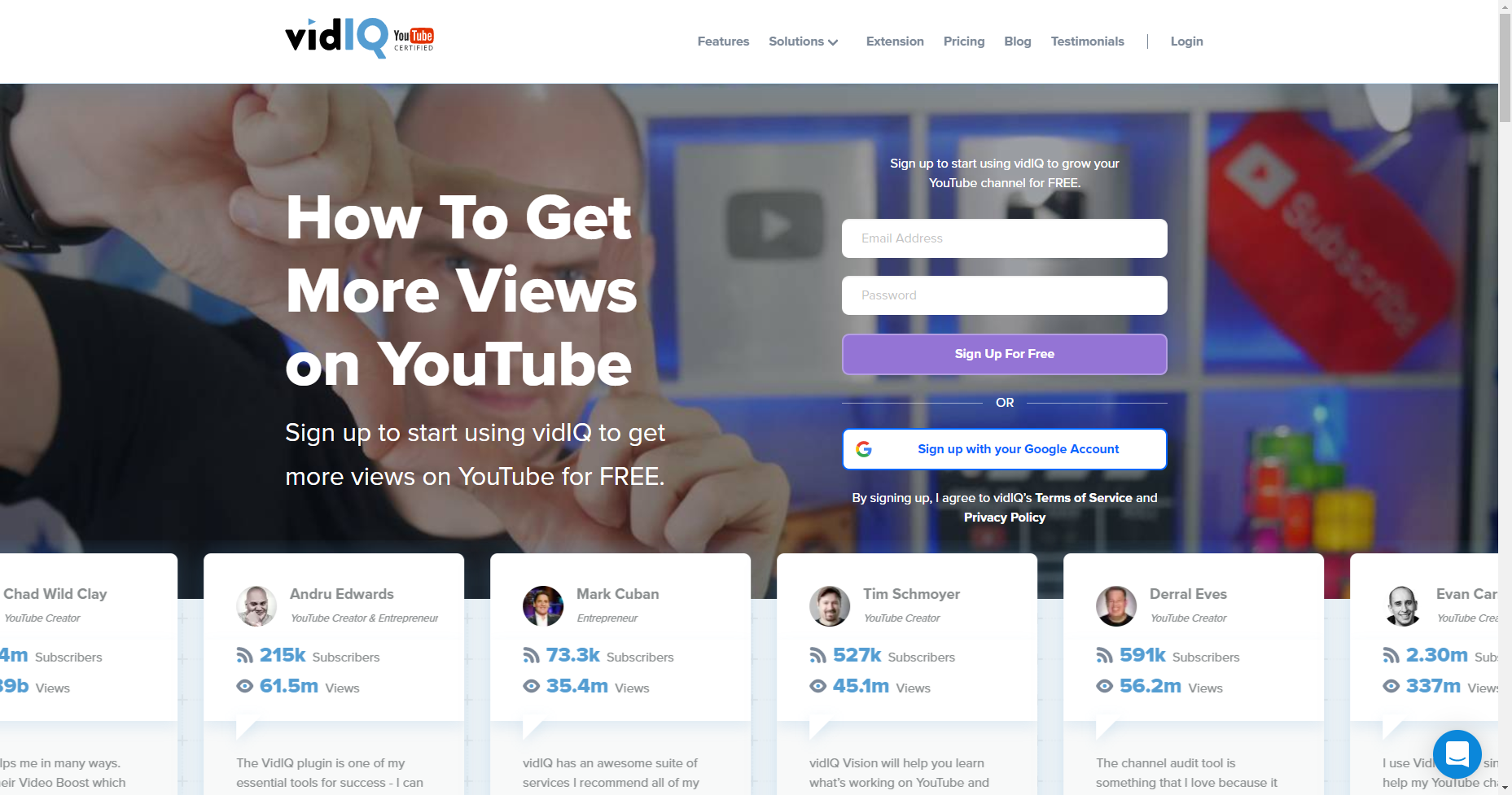 Video helps you build brand awareness and improve recall. This makes it a lot easier to build a loyal fanbase, partner with influencers, and maximize brand affinity.
VidIQ is a video SEO software that includes tools for video keyword research, analytics, and video optimization. With the Boost feature, you can "boost" a video to get keyword suggestions for your video's title, tags, and description.
VidIQ Features:
YouTube keyword research

Analytics dashboard showing views, subscribers, and comments

Best Time to Post lets you know the best time to publish a YouTube video
VidIQ Pricing:
VidIQ offers a free plan. Paid plans start at $7.50/month.
Interested in learning more about YouTube marketing? Check out this guide to YouTube marketing!
---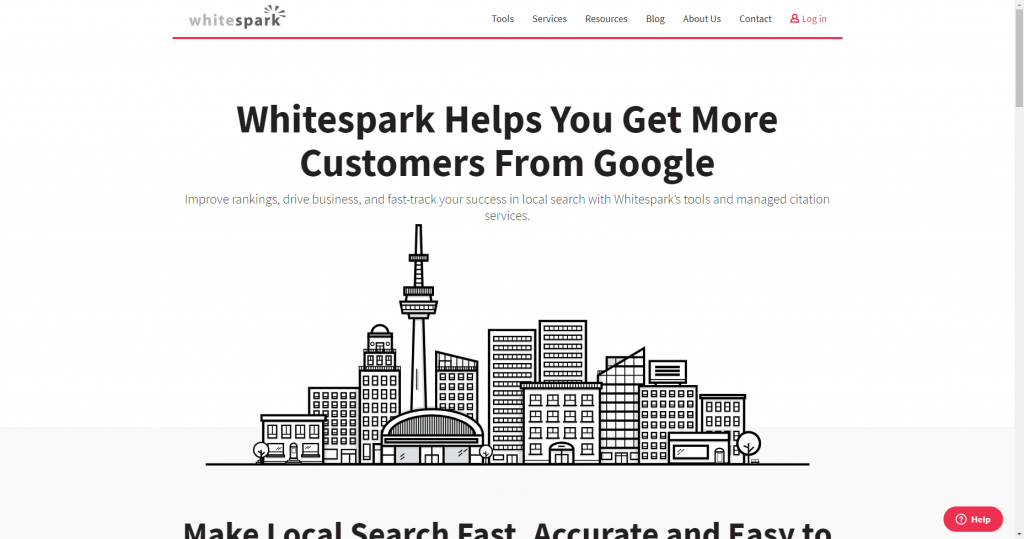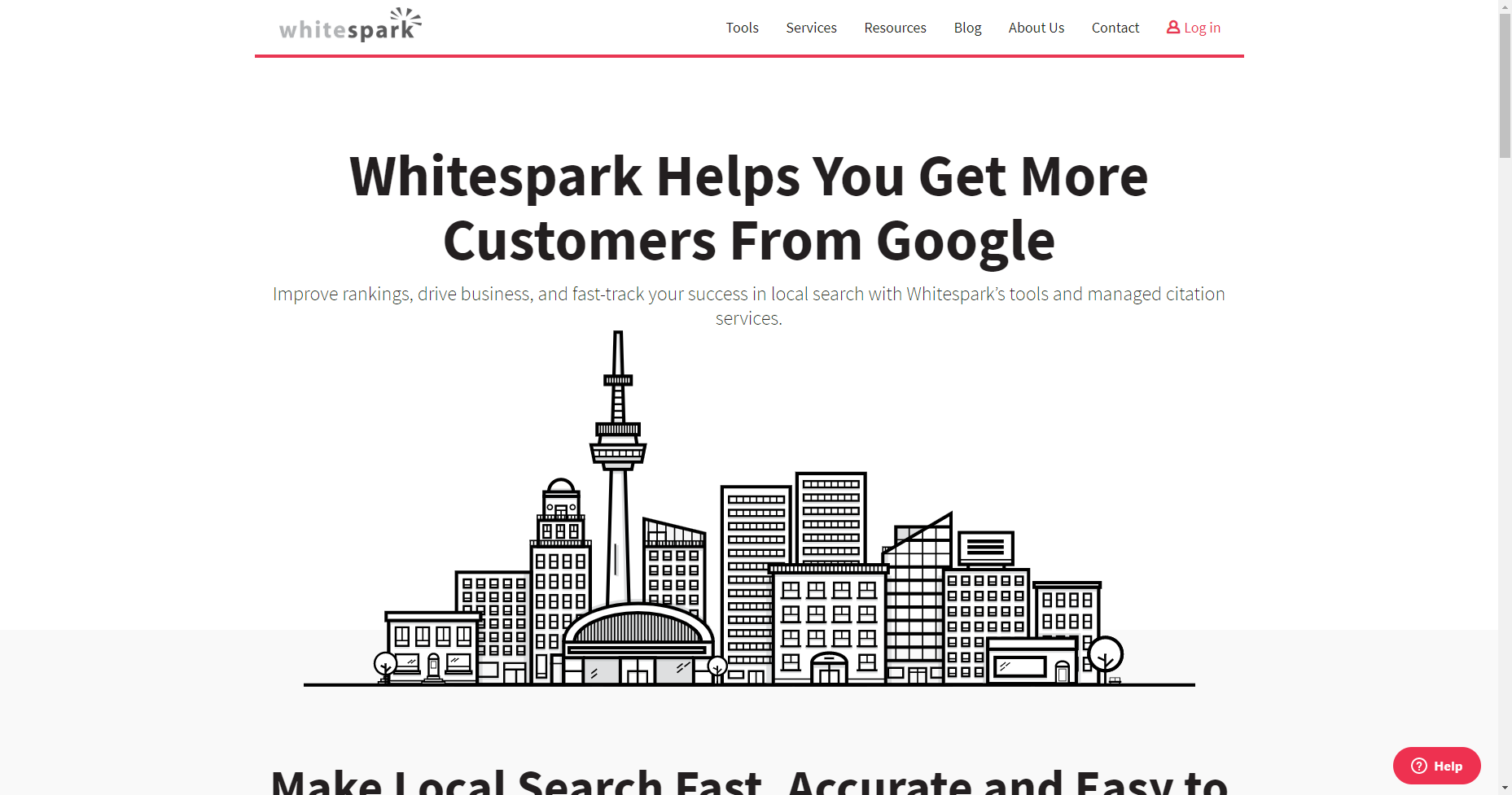 Whitespark is a local SEO tool that helps you find hundreds of citations so you can reverse engineer competitor citations to improve rankings and drive business.
Whitespark has all the tools you need to leverage local SEO. It helps you find citation opportunities, monitor your local and organic search performance, and make it easy for customers to review your business.
Whitespark Features:
Track your search engine rankings in any city

Grow your online reviews, increase customer feedback, and testimonials

Quickly find key citations your competitors have that you need
Whitespark Pricing:
Whitespark offers a free plan. Paid plans start at $17/month (when billed annually).
---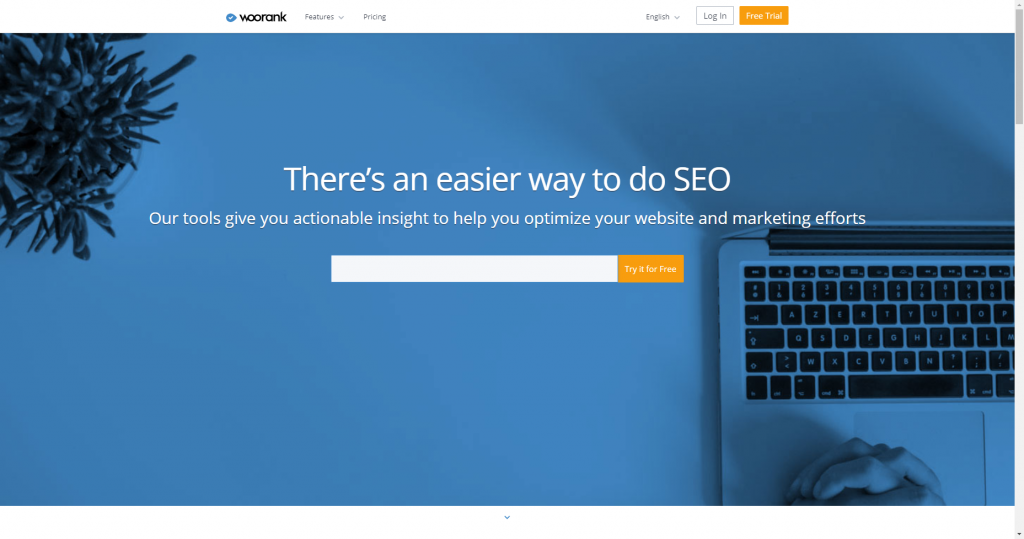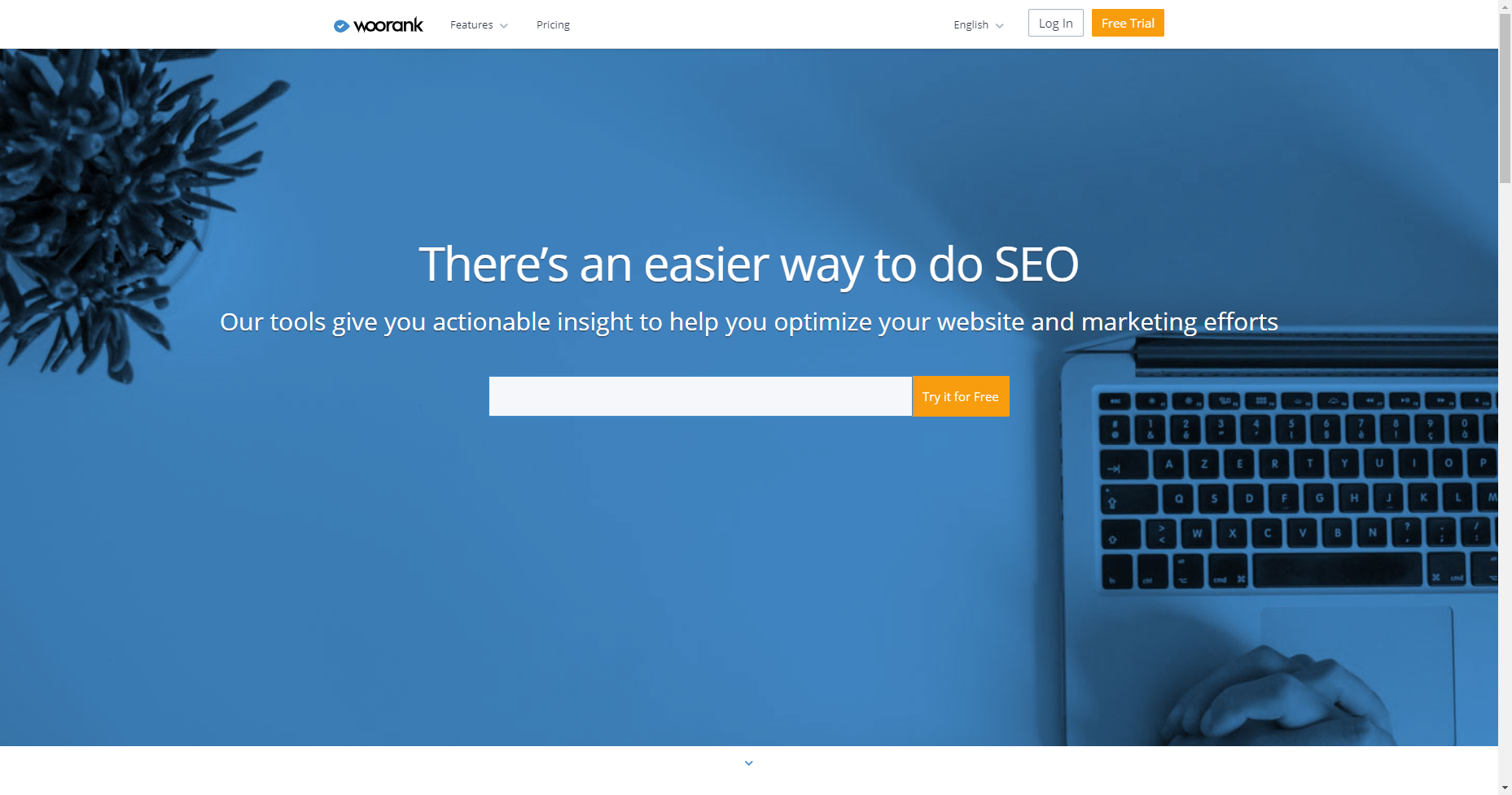 WooRank gives you actionable insights to help you optimize your website and marketing efforts. It's an automatic website review tool and SEO strategy checker that provides tons of data to boost traffic, leads, and sales.
You can use WooRank to simplify your digital marketing by tracking and analyzing your site's SEO, social media, usability, and other critical factors.
WooRank Features:
See all your important SEO data in one place

Track your SEO strategy's success by knowing where you rank for target keywords

Discover and fix how Google interprets your website for use in search results

Identify and qualify leads and create sales pitches based on real website data
WooRank Pricing:
WooRank offers a 14-day free trial. Pricing starts at $39.17/month (when billed annually).
---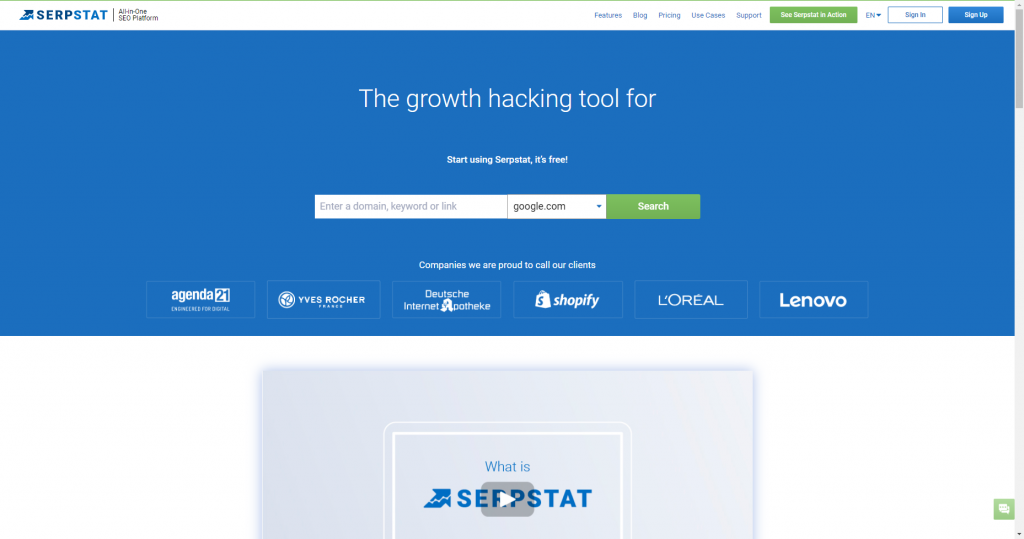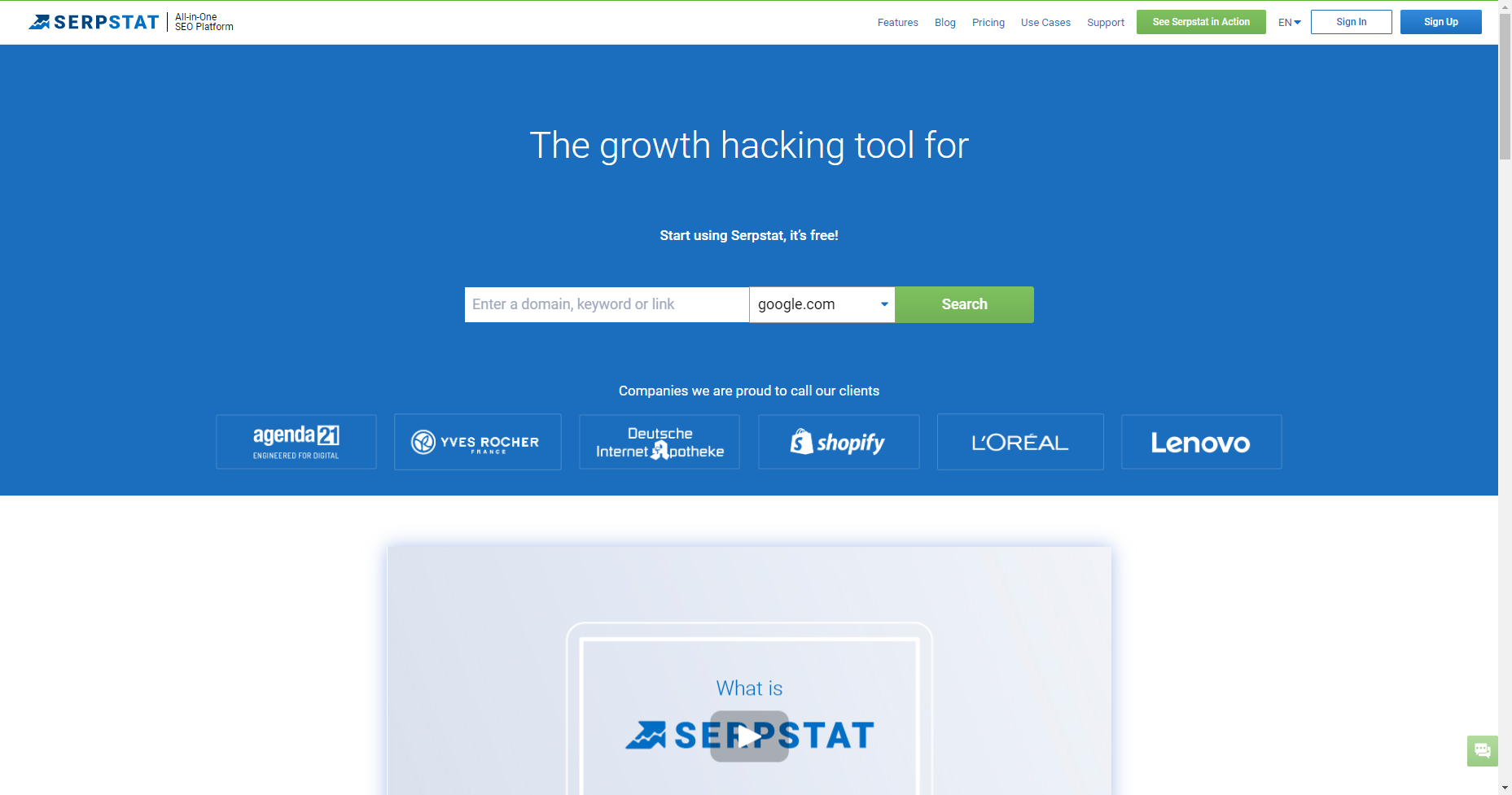 Serpstat is another all-in-one SEO tool that lets you track a high volume of keywords. It does competitor and keyword research, PPC analysis, ranking tracking, and more.
Serpstat is a great option for companies needing a basic tool with the ability to track a high volume of keywords.
Serpstat Features:
Expand your online presence with top-performing keywords

Identify competitors and understand their strengths and weaknesses

Research your competitors' advertising campaigns

Monitor your and your competitors' webpage rankings daily
Serpstat Pricing:
Serpstat pricing starts at $55/month (when billed annually).
---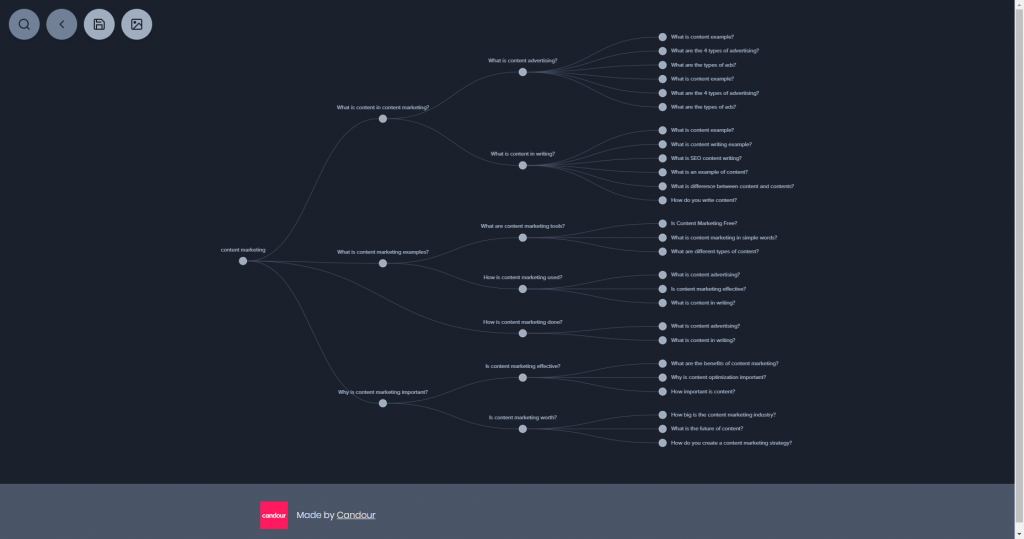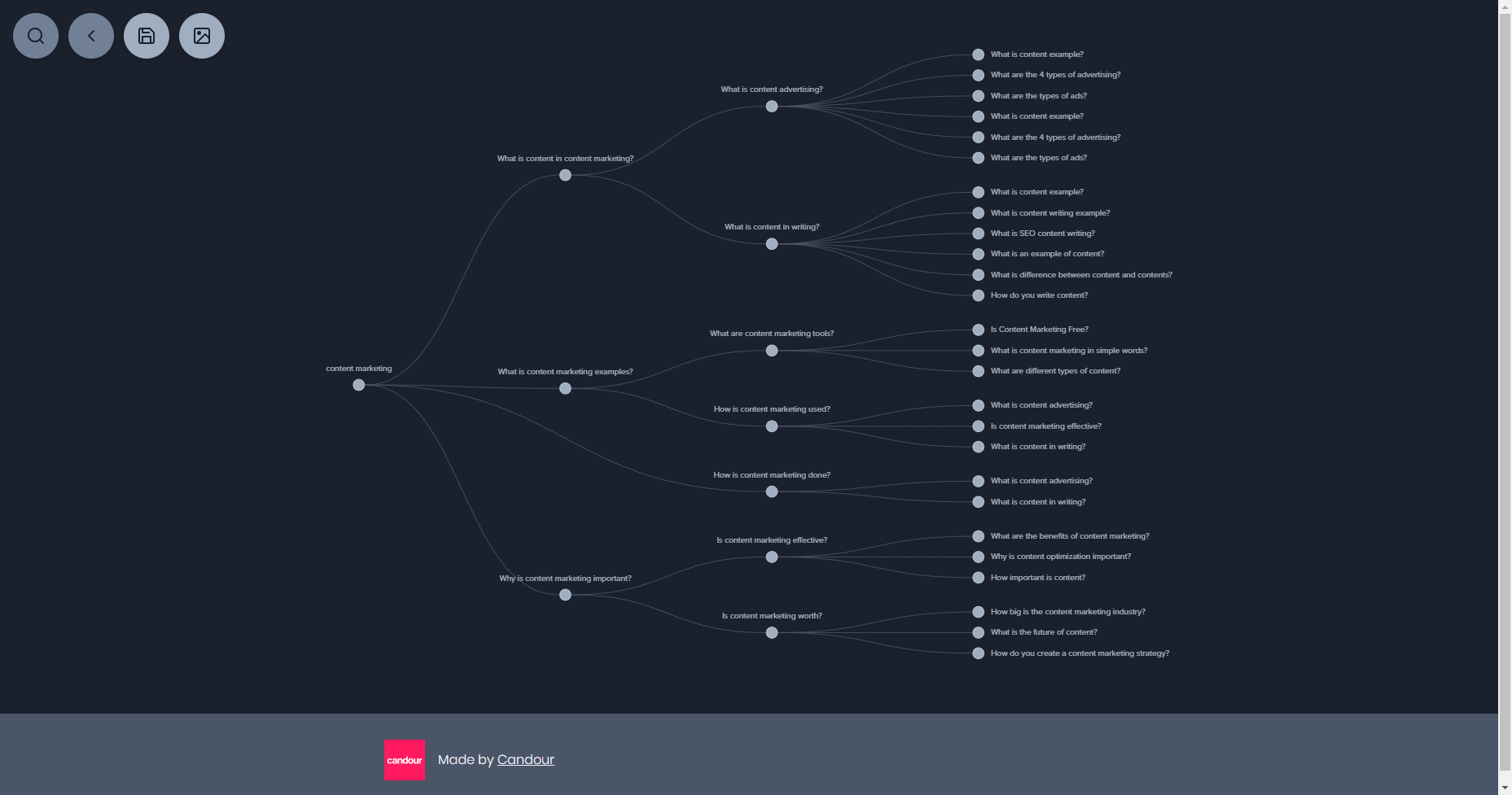 AlsoAsked is a free SEO tool that lets you enter a keyword and then shows you what other questions people ask about that keyword.
But it doesn't stop there.
It then shows you a visual representation of how each level of questions is topically grouped with the next.
AlsoAsked gets the questions from Google's People Also Ask (PAA) boxes. You can use this data to find questions that are worth answering in your content.
AlsoAsked Features:
Get an understanding of how questions are topically grouped

More longtail keyword ideas

Easy to understand visual representation of PAA data
AlsoAsked Pricing:
Free!
---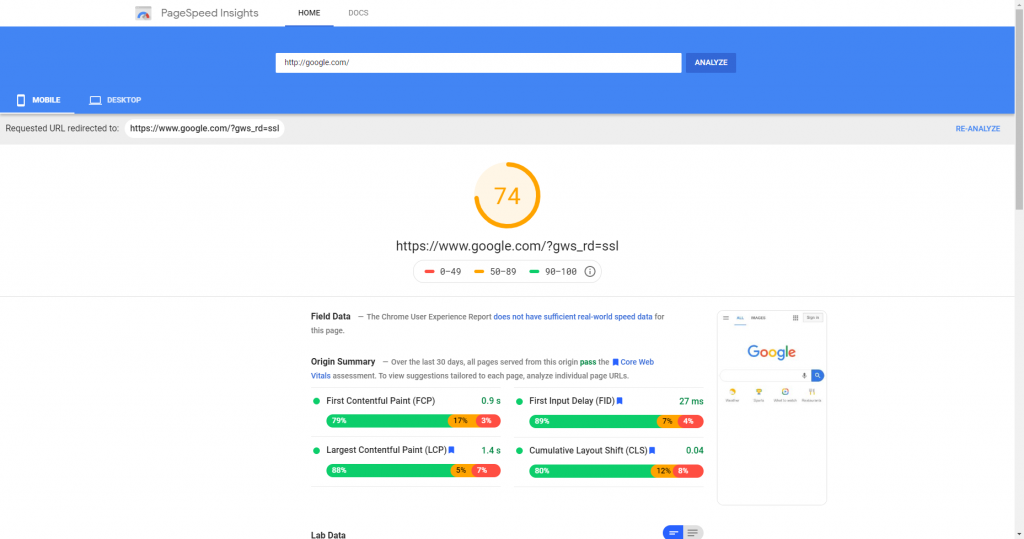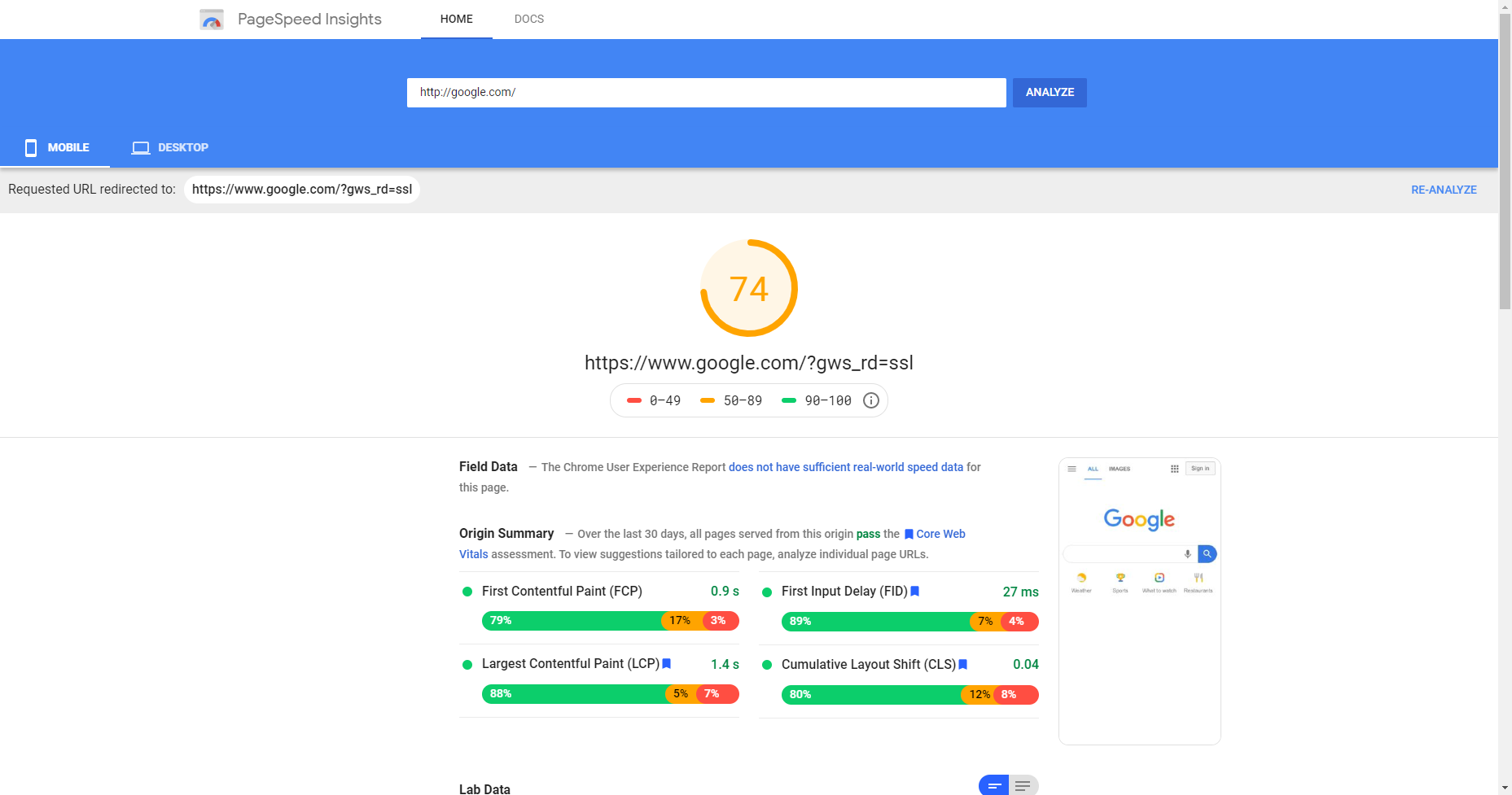 Google PageSpeed Insights is a free tool to help you analyze your website's performance and get suggestions to make it better. Since Google rewards pages that load faster, improving your site's speed can lead to better rankings.
It reports on the performance of a page on both mobile and desktop devices and provides easy to understand suggestions on how that page can be improved.
Google PageSpeed Insights Features:
Get a performance score that summarizes your page's performance

Results are based on real-world field data

Get suggestions on how to improve the page's performance metrics
Google PageSpeed Insights Pricing:
Free!
---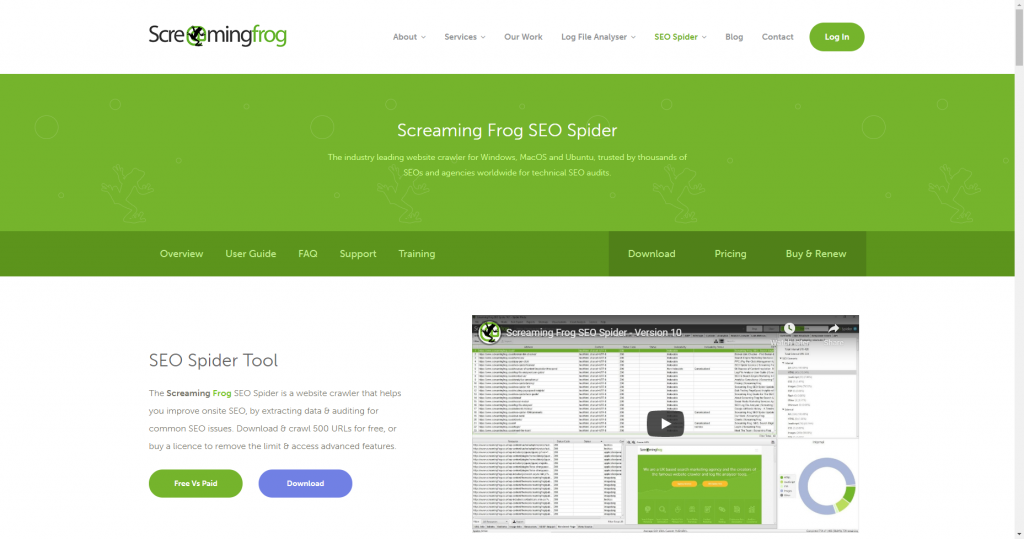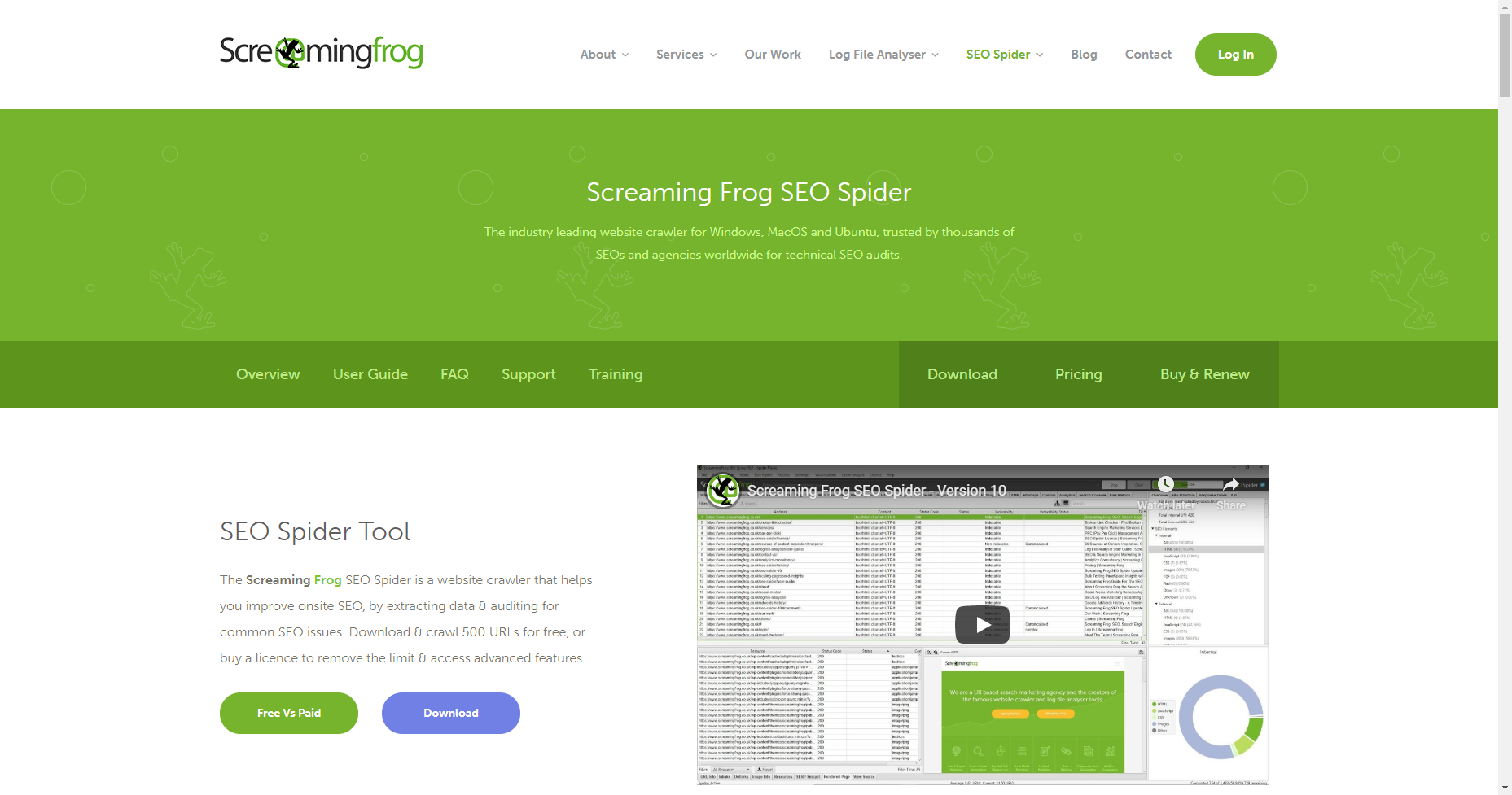 Screaming Frog is one of the best SEO tools to audit your website quickly and painlessly. Just enter the URL and Screaming Frog crawls your site to find missing tags, duplicate content, broken links, and more.
Screaming Frog's SEO Spider works great on both small and large websites and lets you analyze results in real-time.
Screaming Frog SEO Spider Features:
Find temporary and permanent redirects, identify redirect chains and loops, or upload a list of URLs to audit

Crawl a website instantly and find broken links (404s) and server errors

Quickly create XML Sitemaps and Image XML Sitemaps

Evaluate internal linking and URL structure
Screaming Frog SEO Spider Pricing:
Screaming Frog offers a free plan. The paid plan is $183.92/year.
---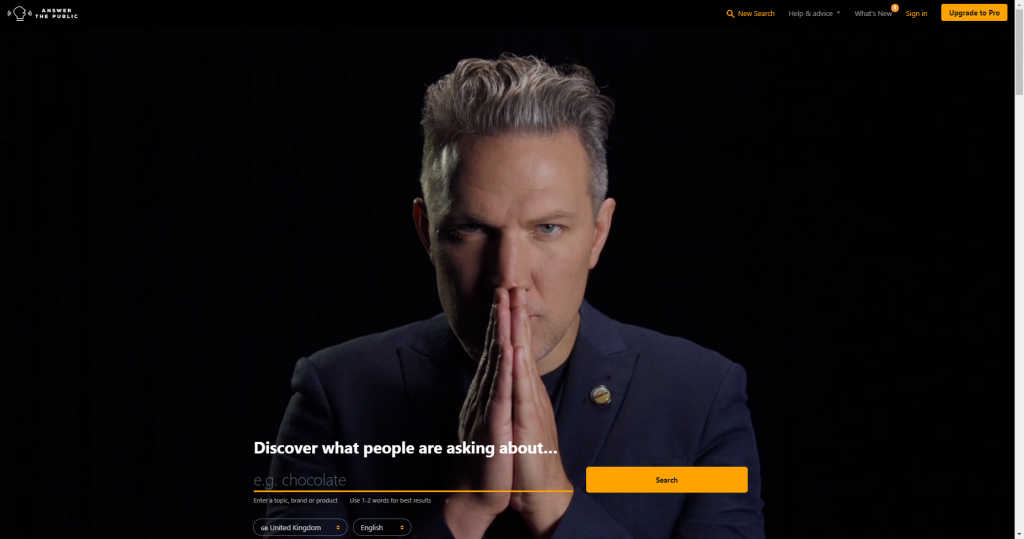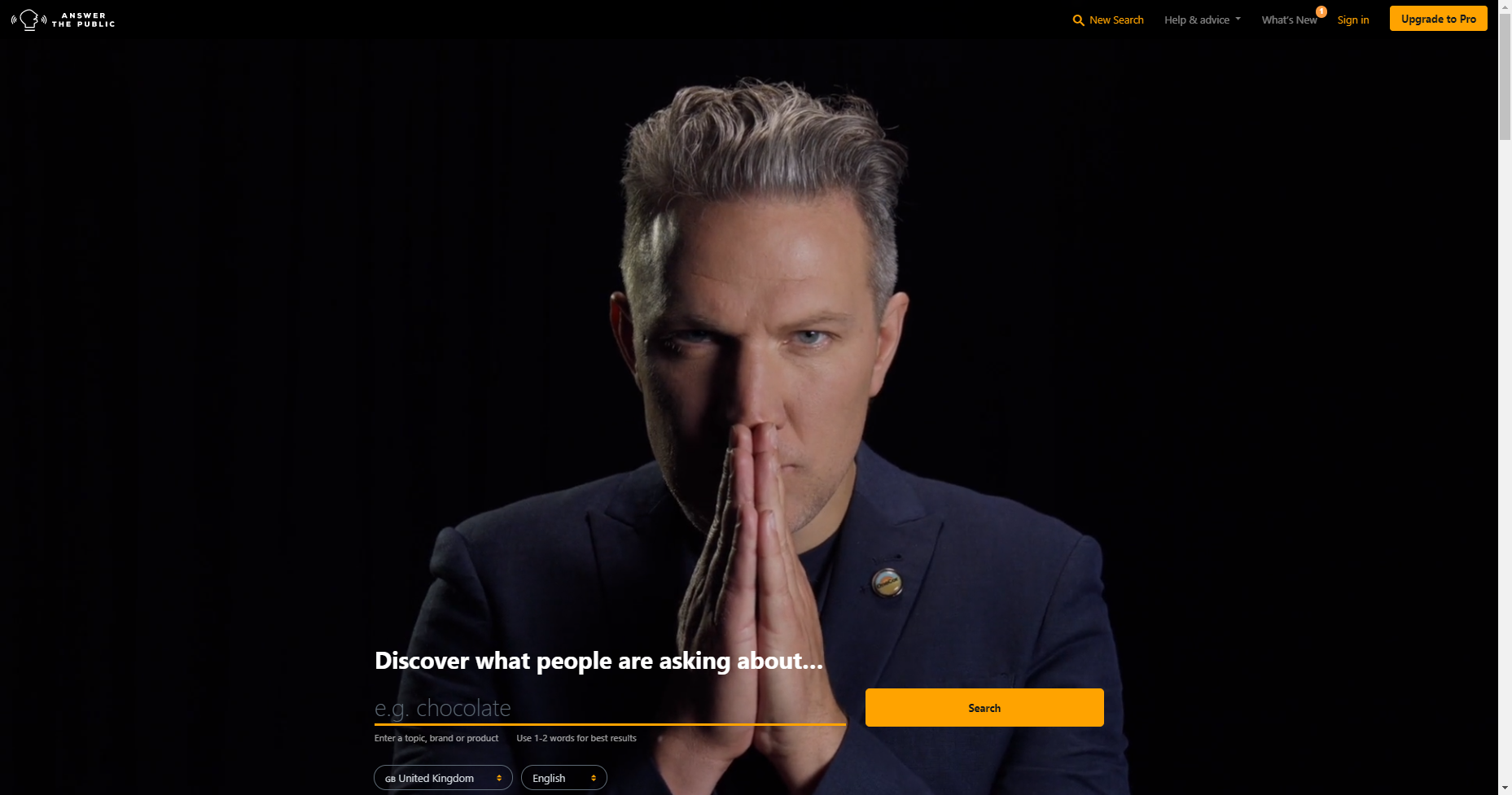 AnswerThePublic is a keyword research tool that gives you visualizations of search questions and suggested autocomplete searches. The results are organized in categories like what, where, and why, giving an overview of the questions people are typing into search engines across various devices.
Not a fan of visualizations? You can easily switch to a data view for nicely organized lists.
AnswerThePublic Features:
Get keywords results in the form of questions, prepositions, comparisons, related keywords, and alphabetical listings

Download your results to a CSV file

Get relevant and current long-tail keywords
AnswerThePublic Pricing:
AnswerThePublic has a free plan. The paid plan is $79/month (when billed annually).
---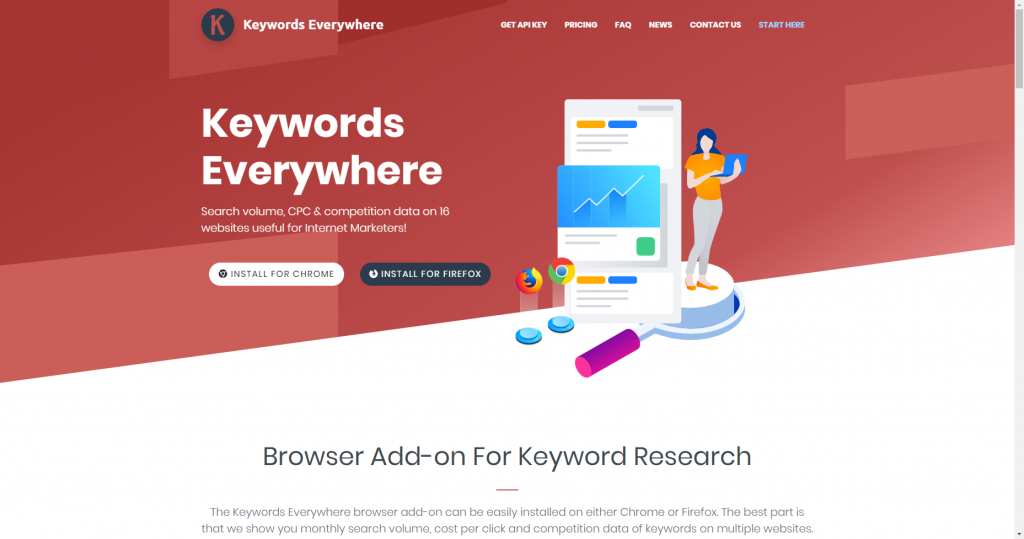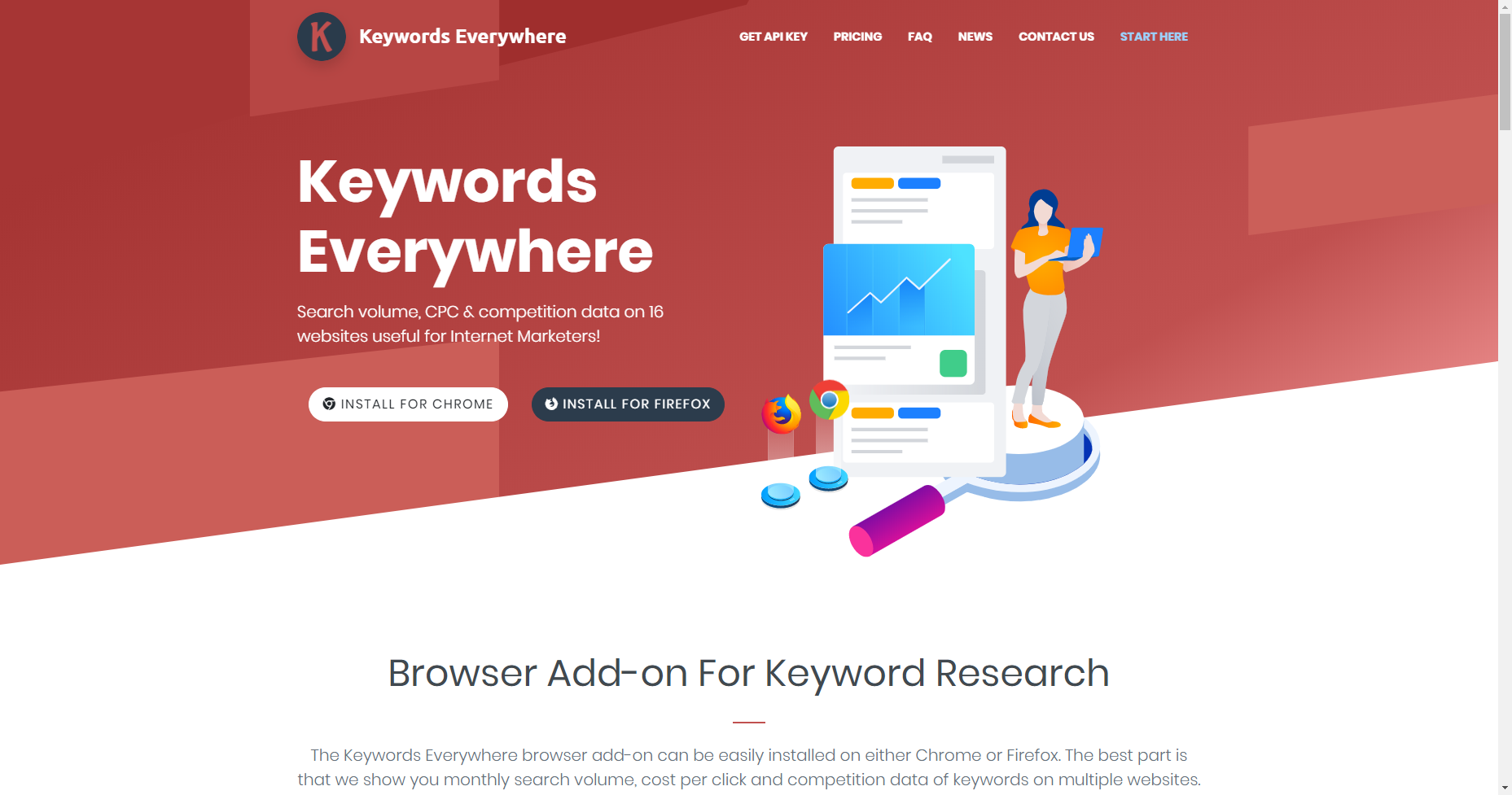 Keywords Everywhere is a large scale keyword research tool that can be installed on Google Chrome or Firefox. Once installed, it shows monthly search volume and cost-per-click on keyword searches in Google.
Keywords Everywhere also shows a list of related keywords along the right side of the screen.
Keywords Everywhere Features:
See related keywords on Google and Bing, including People Also Search For (PASF) keywords on Google

Get YouTube insights and YouTube tag information

Analyze any URL to get the list of keywords used on the page as well as the keyword density
Keywords Everywhere Pricing:
Keywords Everywhere prices based on credits (1 credit = 1 keyword). Pricing starts at $10 for 100,000 credits.
---
16. WMS Everywhere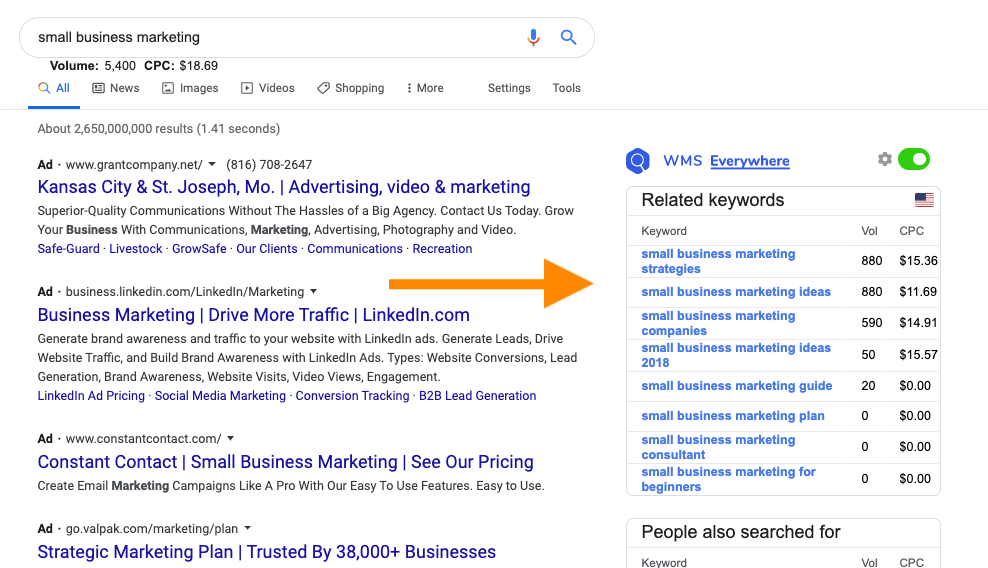 We love this tool because it shows up directly in your browser. You get CPC and search volumes for any keyword PLUS related and also searched for results all within the Google search engine.
It's a necessary part of ANY freebie search tool stack.
WMS Everywhere Features:
-Get monthly search volumes and CPC for a variety of keywords
-Search from different locations for accurate world wide results
-Get results in browser - no need to install software or go to a site
WMS Everywhere Pricing:
WMS Everywhere is 100% free and always will be. That's a price we think everyone can afford.
---
Use the Best SEO Tools to Boost Business
If you want to get the most from your SEO efforts, you need the best SEO tools. Any of the tools on our list will help you easily optimize your content, monitor your competitors, and improve your rankings quickly.
The best SEO tools are always updating to stay on top of ever-evolving algorithms. With this list of paid and free SEO tools, you're sure to find the best SEO tools to drive traffic, generate leads, boost sales, and expand your reach.