Best for:
Small, Medium, and Large businesses
It's the "e" in "e-commerce" that's at the heart of its appeal to entrepreneurs. With software making it possible for anyone to do business electronically, you don't need any specialized tech expertise to create a shoppable website, market it, and start ringing up sales. And the cost of starting up a business like this can be as low as the price of something you'd buy on a website. No joke: you can actually shop for a business on Shopify's Exchange Marketplace. But, unless you're selling digital products, the transaction eventually has to make its way out to the real, physical world. For most retail sites, that transformation from "internet purchase" to "product in your home" happens by way of shipping.
Shipping isn't rocket science, and so when a product like ShipStation was first released in 2011, it didn't exactly seem like some brilliant solution to solving business problems. Originally conceived as a way for eBay sellers to save time and maybe function a little more like a real business, the launch of ShipStation wasn't exactly met with a "Gee whiz, what will they think of next" reception from the general public. eBay sellers, on the other hand, were thrilled with the service. The near-immediate demand for such a service caused its founders—John Hodges and Byron Wier—to quickly expand their offering to all online sales. The response was overwhelming: the whole thing launched in October of 2011; by August, 2012, ShipStation was generating roughly 1.3 million shipping labels per month.
At launch, ShipStation only supported shipments through the US Postal Service via a partnership with Endicia—the company that developed the tech responsible for printing postage barcodes. The meteoric rise of ShipStation put a massive dent in Stamps.com's business, enough of a dent that Stamps.com ended up buying ShipStation in 2013 and replacing Endicia in the software for USPS shipments.
These days, ShipStation works with all the major carriers, dozens of e-commerce platforms, and integrates with other business software tools. And, with a list of features that go beyond mere label creation, the software just generally makes life easier for its customers.
---
Summary:
---
Pricing
Like most SaaS solutions, ShipStation has several tiers of subscription to fit a variety of needs. For the most part, the difference in these plans is strictly about shipping volume: pretty much all features are available across the board, with just two exceptions. With the Starter and Bronze plans, you won't be able to create customized packing slips, and the Starter also does not include the ability to bulk import orders via CSV.
Starter, $9/month —

1 user can create 50 shipments per month using branded labels and packing slips. Support is available via email and the community forums.
Bronze, $29/month —

1 user, 500 shipments, branded labels and packing slips, live chat support (and email and forums)
Silver, $49/month —

2 users, 1,500 shipments, fully customized labels and packing slips, chat/email/forum support
Gold, $69/month —

3 users, 3,000 shipments, customized labels and packing slips, chat/email/forum support
Platinum, $99/month —

5 users, 6,000 shipments, customized labels and packing slips, phone support and chat/email/forums
Enterprise, $159/month —

10 users, 10,000 shipments, customized labels and packing slips, phone/chat/email/forums support
The number of shipments is calculated based on the number of shipping labels you generate, not necessarily the orders you're fulfilling: If you have to reprint a label, that doesn't count against your limit, but if you have to, say, create a return label for an order, that does count. Your shipment total also counts against any orders fulfilled outside of ShipStation if you're using the software for monitoring/tracking. So, for example, if you have an Amazon store where your orders are fulfilled by Amazon (but you sync the order with ShipStation for tracking/monitoring/reporting), that will count against your total. If you hit your limit before the end of your billing cycle, there are no "bundles of shipments" you can purchase; you'll just need to upgrade your plan to continue fulfilling orders. If you need more than 10k shipments, you'll need to contact sales for a custom quote.
For any plan, you can add more users at $5 each per month.
---
The Details
The basic concept of ShipStation is pretty easy to understand: you need to ship something so the software prices out the different carriers based on dimensions, weight, shipping service, etc. When you've found the best option you print out the appropriate label, box up your product, and off it goes out into the world.
The real magic occurs in the background, and all the different ways you can automate certain processes. That's because automation can't happen without a lot of the variables known upfront. Toward that end, ShipStation also functions as a pretty competent inventory management system. It will manage a database of all your products, and each product can be configured with a surprising number of options. Dimensions and weight are the obvious ones for determining how best to ship, but ShipStation can handle more advanced inventory requirements. If you're selling the same product on multiple storefronts, for example, and they have to have different SKUs (this is possible for any number of reasons), the software can create product aliases so different SKUs will map to the same product. There's also support for item variants (think apparel with different sizes, or items that can be sold separately or in bulk).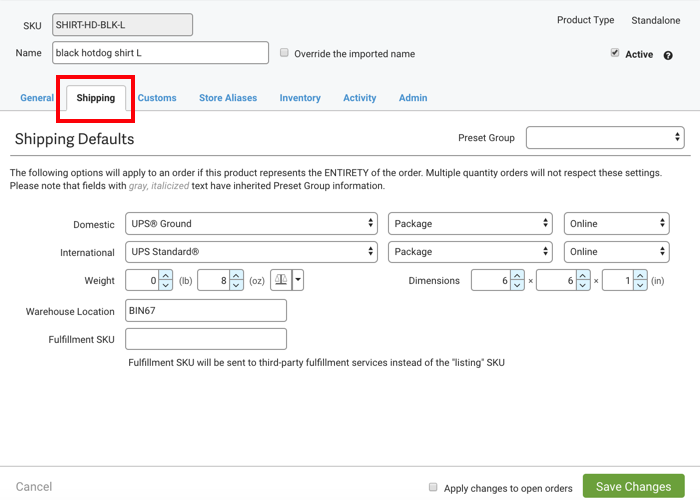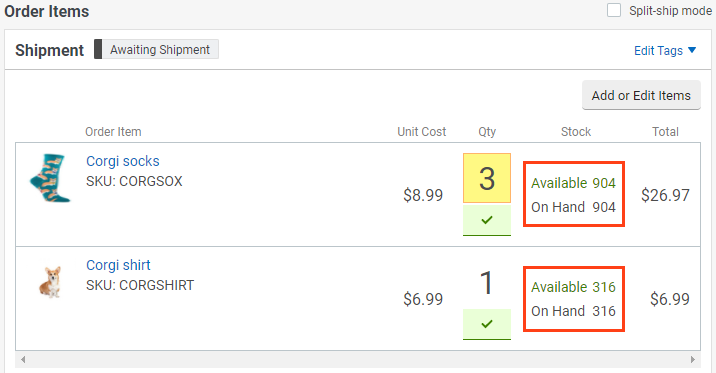 The one shortcoming here is in monitoring stock levels of your inventory. ShipStation keeps count of what you have in stock, and deducts one from inventory each time a thing is sold. For those selling across multiple storefronts, this centralizes the task in one spot. You can even set thresholds for when your on-hand stock gets below a certain point, but notifications for this aren't proactively sent out. You'll see the alert as part of an order that contains a low stock item, or if you manually run a low stock report, but won't get an email or any other kind of attention-grabbing notification. Additionally, the stock levels aren't communicated back to your stores. ShipStation will know you're out of stock, but it'll never tell Shopify, a situation that leaves you manually monitoring everything—and manually taking products off your store temporarily until you replenish your supply.
Still, there's so much to like about ShipStation that it's worth dealing with this one issue. You can create presets for items in order to automate certain aspects of prepping their shipment. For single-item orders, you can set up all the shipping parameters ahead of time. Someone orders a t-shirt, and ShipStation automatically pre-fills all those shipping parameters—the weight, the package dimensions, and the preferred service—so it's just a matter of creating the label when you're ready to ship. Presets can also be done as a group, so that you don't have to create one for every t-shirt you sell: just create it once and add all t-shirts to the group. There are a number of automations you can configure, and if you're doing things right all that's required of you is to confirm all your pending shipments look good, then box up your products and apply the labels.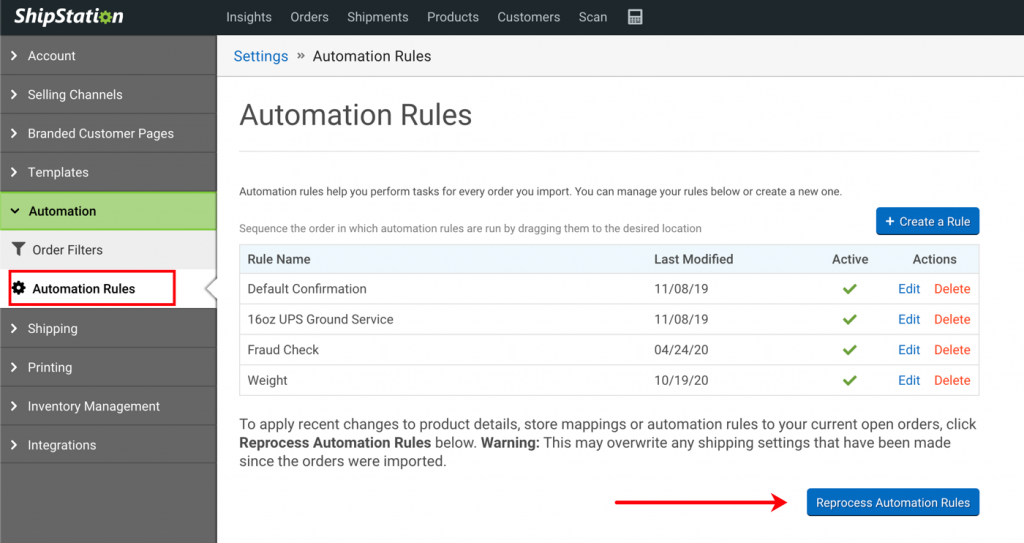 ShipStation goes above and beyond just handling the shipping, though. It allows you to fully brand the entire experience. Labels and packing slips are created with your brand's logo and aesthetic, but the coolest part of ShipStation might be tracking the packages. By integrating with all their carriers, the software is able to create a package tracking system that's branded and appears as a part of your store. Without this, you're pretty much handing your customer's attention over to the carrier. If they get a shipment confirmation with a FedEx tracking number, they'll copy and paste it into fedex.com; you're not part of this conversation. Instead, with ShipStation, you can configure your own branded tracking page, so when your customer gets the email saying their order shipped, they can click a link bringing them back to you. They'll see your logo, your colors, and custom messages you've written while the tracking history displays and a map shows them the package's current location. Your customer's entire experience is with you, then, from the moment they start shopping to the point where they open the box. This kind of consumer experience can't be underestimated.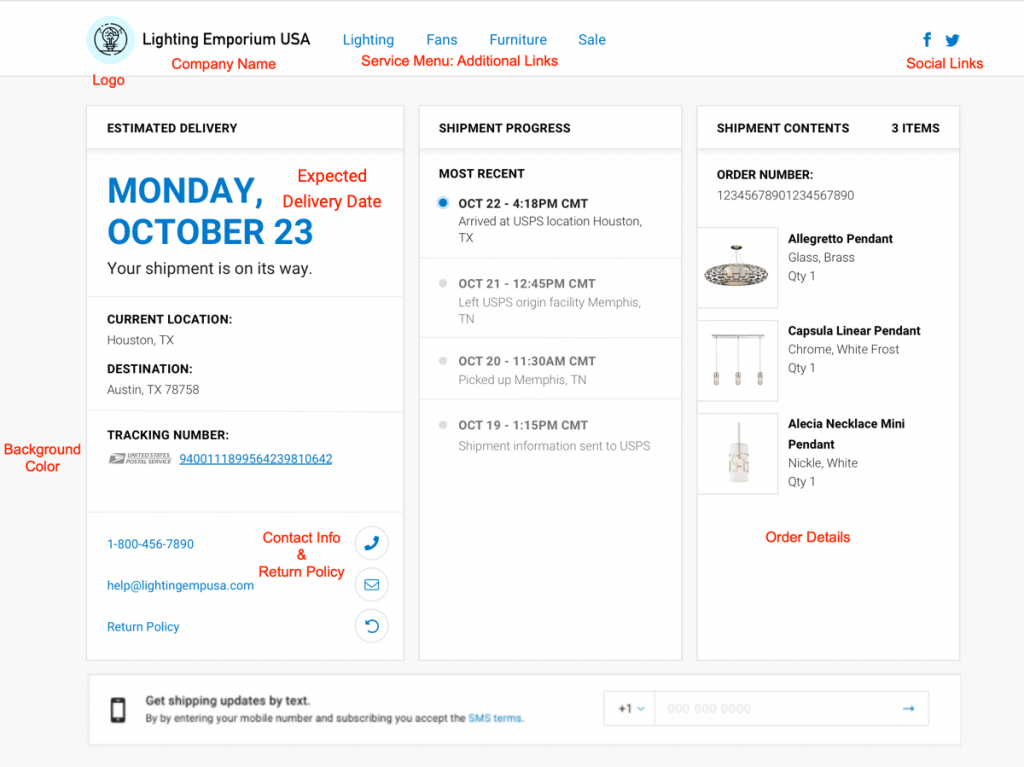 ---
Integrations
The very nature of what ShipStation does means it needs to integrate with other services as a matter of course. E-commerce platforms are the most obvious, and ShipStation integrates with (almost) all the major ones—BigCommerce, WooCommerce, Shopify, Magento, Wix, Squarespace, and PayPal are all here. Surprisingly, Square Online isn't available, but another two dozen minor and niche e-commerce platforms are. Ever heard of software called Oxatis, Miva, or InkSoft? We haven't, either, but they work with ShipStation.
In addition to e-commerce and shopping cart platforms, ShipStation also integrates with the most popular online marketplaces: Amazon, eBay, Etsy, Walmart, Google, Alibaba, Newegg, and Cratejoy are among the more well known.
There are a number of ERP and inventory management integrations available—including Oracle and SAP, but also smaller solutions more suitable for smaller businesses. Quite a few accounting solutions integrate with ShipStation, too, including the most popular small business accounting software for the last 40 years: Intuit's Quickbooks.
And if you're wondering if ShipStation integrates with your favorite carrier, the answer is yes: you've got more choices than you probably realized you actually had. USPS, FedEx, UPS, and DHL are available in the US, and several other options around the globe as well.
Incidentally, you'll use Stamps.com to ship through the US Postal Service. The monthly membership fee is included in your ShipStation subscription. If you already have a Stamps.com account, you can just connect to it with ShipStation and your account automatically converts over: you'll no longer be charged for Stamps.com membership.
---
Conclusion
When considering starting an online business, who really thinks about shipping? Or, more accurately, who considers all the details that go into shipping? We'd all like to think we know what's involved, but if we've never run a mail order business before, we really don't. It's not as basic as it sounds: there's more to it than putting products in a box, paying the postage, and sending it on its way. If you decide to handle it all manually, you'll start to understand how much more else there is to think about when it comes to fulfilling the orders you get from your e-commerce site. And, as the realization dawns on you that it might be as simple as you originally anticipated, you may wonder what your options are to streamline operations. Or, you would have, if you hadn't already read this review.
Even at the low end of ShipStation's plans, which only covers 50 shipments a month (and so you're sending out on average less than packages per day), there's value to be had in the inventory management features and the way it enhances the experience for your customers. Who knew shipping was about more than sending things? The creators of ShipStation, apparently.
ShipStation
Features

Ease of Use

Reporting

Integrations
Best for:
Small, Medium, and Large businesses