Regardless of who you are, you would've definitely heard of TikTok. However, as a marketer, it's important to not only keep up with TikTok's hottest trends but also know the most effective ways to leverage the popular app for your brand.
Besides, with most countries around the world still practicing social distancing and trying to find new ways to occupy their time, Gen Z have navigated to TikTok; where dancing, creating memes, comedy skits and taking part in viral challenges have become their favorite pastime.
Because of this, TikTok has continued to skyrocket in popularity and the app has been downloaded 85+ million times between March 1-23rd, up 5% from February. We have attracted many questions from brands asking what the best practices are for marketing on TikTok and pointers for how they can emerge as leaders in this growing social phenomenon.
Top 3 Ways Marketers Can Leverage TikTok Right Now:
---
Let me guess, you're reading this because you want the answers too?
Well, you're in for a treat. At Fanbytes by Brainlabs, we've worked with 200+ TikTok campaigns with some of the world's leading brands such as Sony Music, Warner and more unorthodox brands such as PHE (Public Health England), so through experience, we've created secret formulas for brands to use to build ultimate brand recognition on the platform.
Keep on reading to find out the top 3 ways marketers can leverage TikTok right now in 2020.
---
1. Scale your marketing using an influencer re-targeting strategy
Everyone on TikTok is an influencer to some degree. TikTok's algorithm works by boosting the most innovative and engaging content further regardless of one's follower count. As a result, TikTok is home to a large 'influencer' community that drives the platform. It's important to remember: users care about people, and they are oblivious to brands with no face.
So when you advertise on the app without using influencers, you automatically lose. First and foremost you lose by spending valuable time, money and resources for no return on your investment, and secondly, you detach your brand from your target demographic as they are unwilling to identify with just a brand name. The goal is to appear as a peer, and less of an intruder.
You can solve this by leveraging influencer marketing so that your brand can insert themselves into the TikTok world naturally, almost as if you're holding an 'I come in peace' sign. This way, they are able to build affinity with your brand so that you can drive higher conversions and fast-track your campaign.
It doesn't stop there. Whilst getting influencers to create content helps you get closer to audiences and generates results, we found on a recent activation we did with MyProtein that repurposing the content and boosting it through TikTok ads is the dream duo to guarantee a fully optimized campaign and getting the best bang for your buck.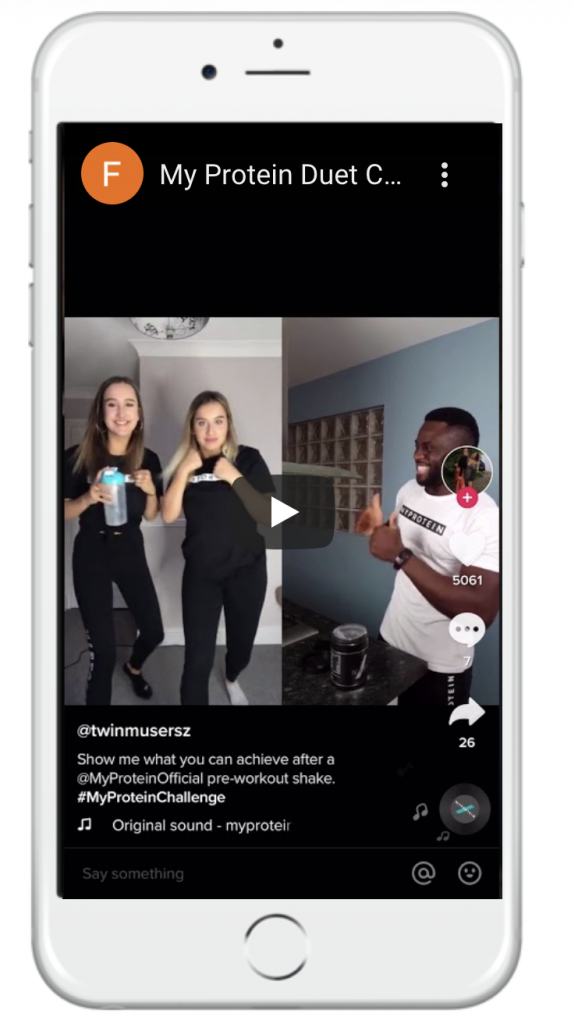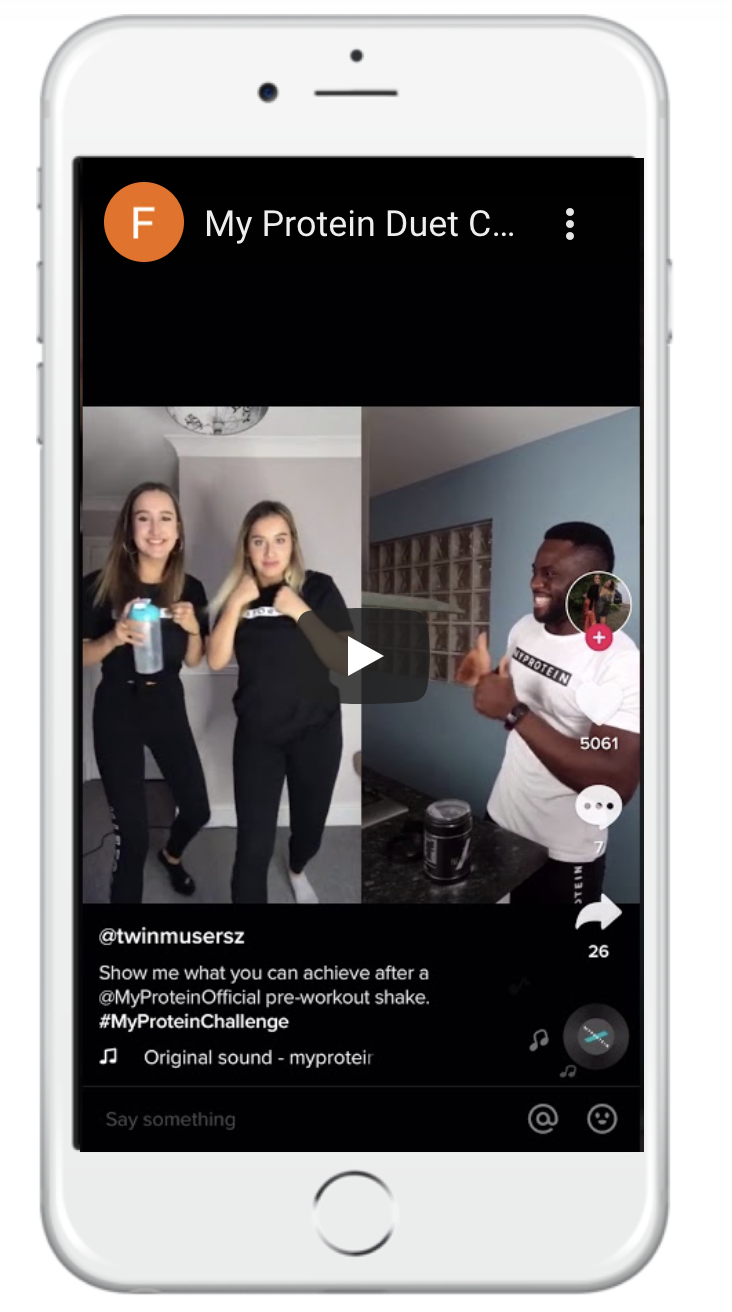 We got influencers involved in a challenge where they would "pass" a protein shake through a screen, and we managed to garner a massive 1.7million views on the hashtag. Using the best-performing creatives, we ran them with paid ads resulting in a CPC of £0.10 which was 4x less than they were getting on Instagram.
---
2. Create narrative-led content
Young audiences are moving away from linear TV and navigating towards social. Because of this, Platforms such as Youtube and TikTok are beginning to replace the function of TV, and it's important for marketers to understand this. If you fail to grasp TikTok's many functions in the lives of Gen Z, you are not only going to struggle with creating engaging content but also with getting users to connect with your brand and build long-term relationships.
What's more, those who do understand the inner-workings of TikTok will continue to be winners amongst Gen Z and you'll always be trailing behind.
So, understand this: content on TikTok is discovered through hashtags which provides users the opportunity to 'follow content' over a period of time and can encourage viewers into watching hours upon hours of content. Similarly to the ending of a TV episode, we are hooked, waiting for the next episode, and the same thing can happen here on TikTok.
This is why trends such as 30 days of 'makeup' or '30-day workout challenge' do so well. With more attention being given to the hashtag, TikTok's algorithm boosts the content and it is shown to more people.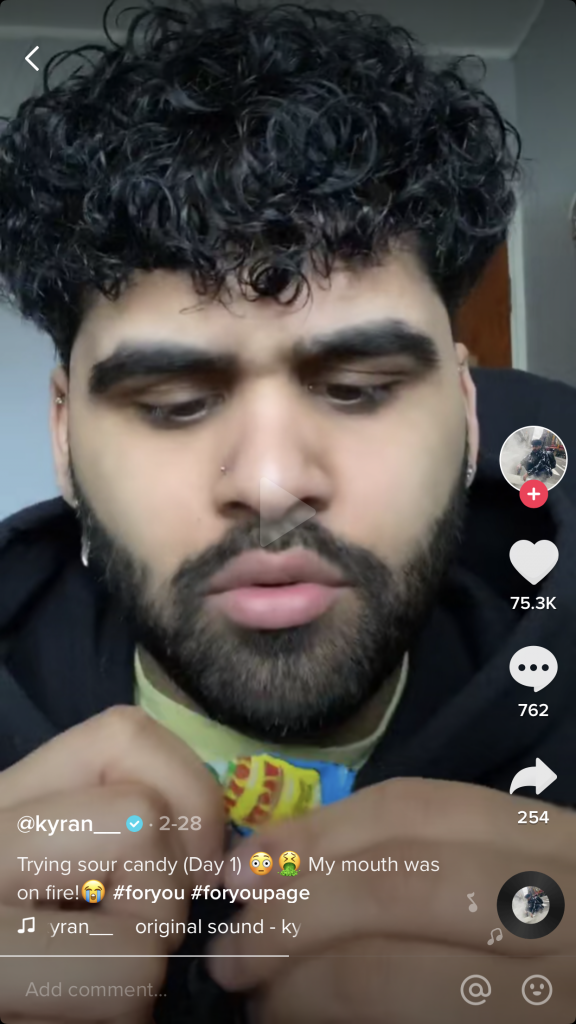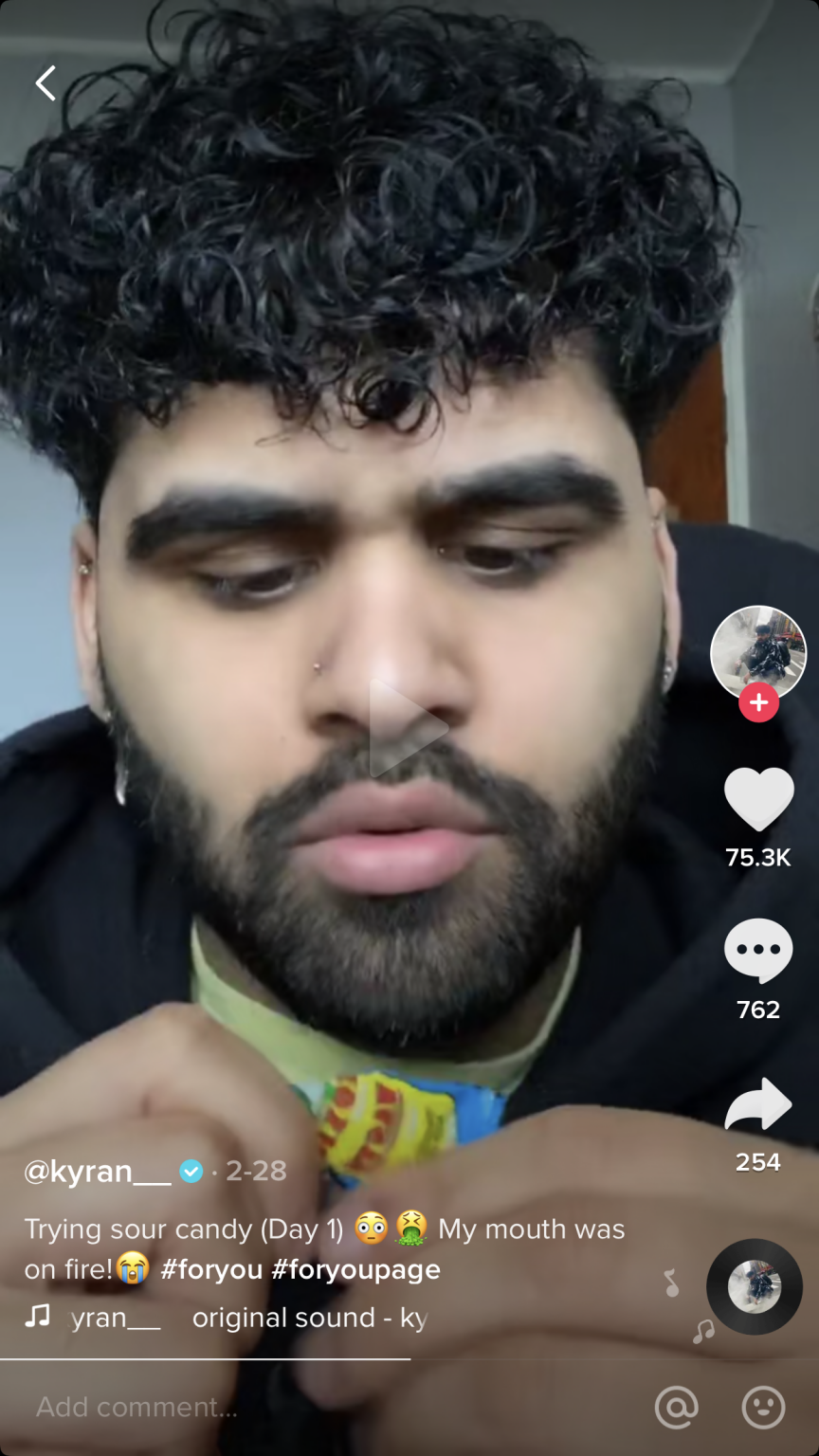 We tried this hack ourselves for an activation we ran with Candy King. We created the '10 days of Candy' where our influencers were challenged to try a new piece of candy every day, and we drove an astounding 16.7 million views. This was a 32% increase in traffic to their website in only 14 days. What was most surprising was that we were able to achieve this without any real call to action - users were so invested in the content that they navigated to the website on their own accord.
---
3. Leverage existing trends on the platform
With the world encased by an indefinite period of isolation, Gen Z, their older siblings, parents, and even grandparents have quickly caught up to the fact that it doesn't have to mean sitting in front of the TV and doing nothing all day. Alternatively, it means a lot of dance challenges, trying out weird cooking hacks, re-enacting comedy skits, and creating memes on TikTok. With more people on the platform, we've seen people shoot up from 500 fans to 50,000 in just a week. See below for other stats.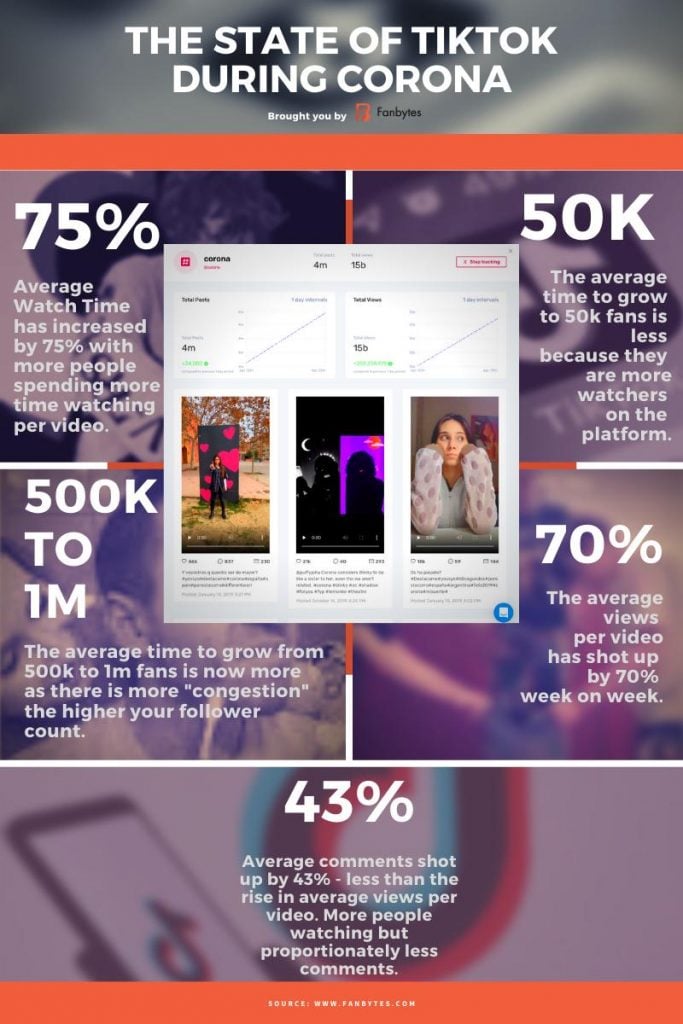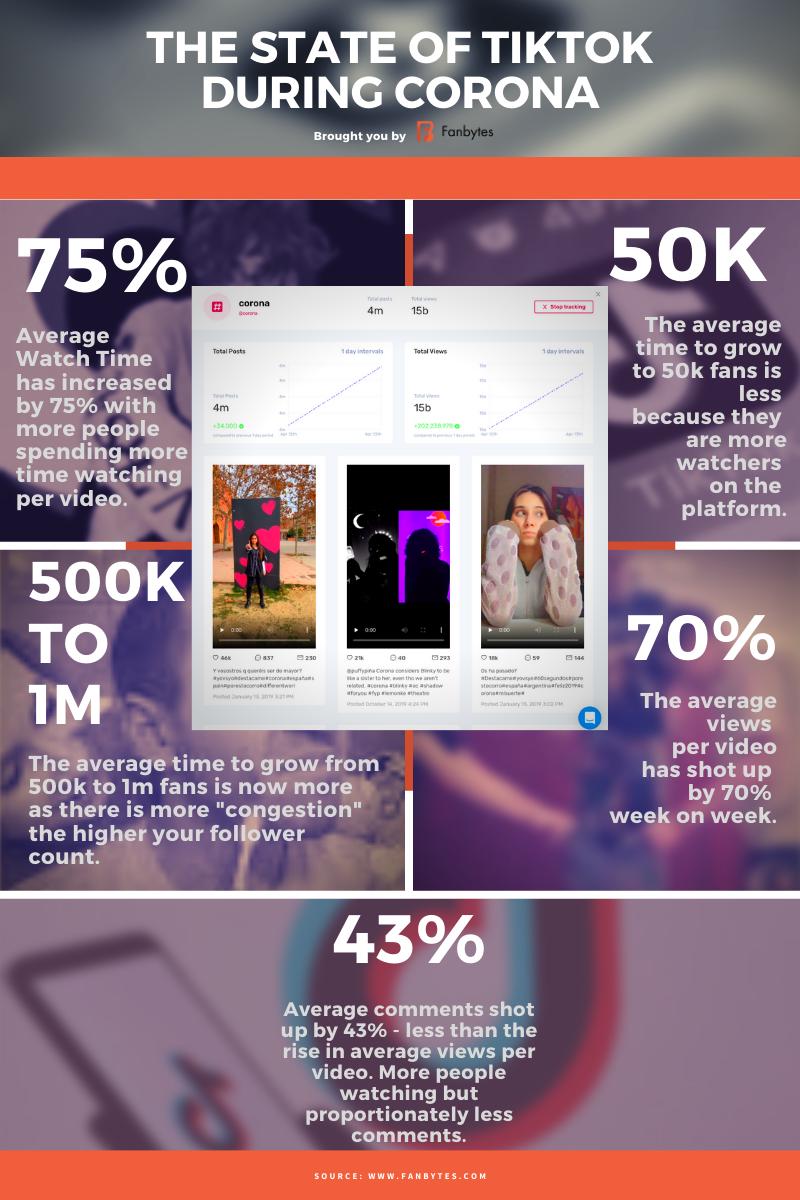 With TikTok helping people of all ages around the world, and more content being created than ever before, there are new trends surfacing every single day and marketers should be using this as an opportunity to become a part of the community. Things that you never would've expected to blow up have been going viral. Take Tiger King for example - an American true crime Netflix documentary all about the cat breeding industry has people losing their minds.
With a combined view of BILLIONS and 684,000 pieces of user-generated content made, this trend doesn't look like it's going anywhere anytime soon.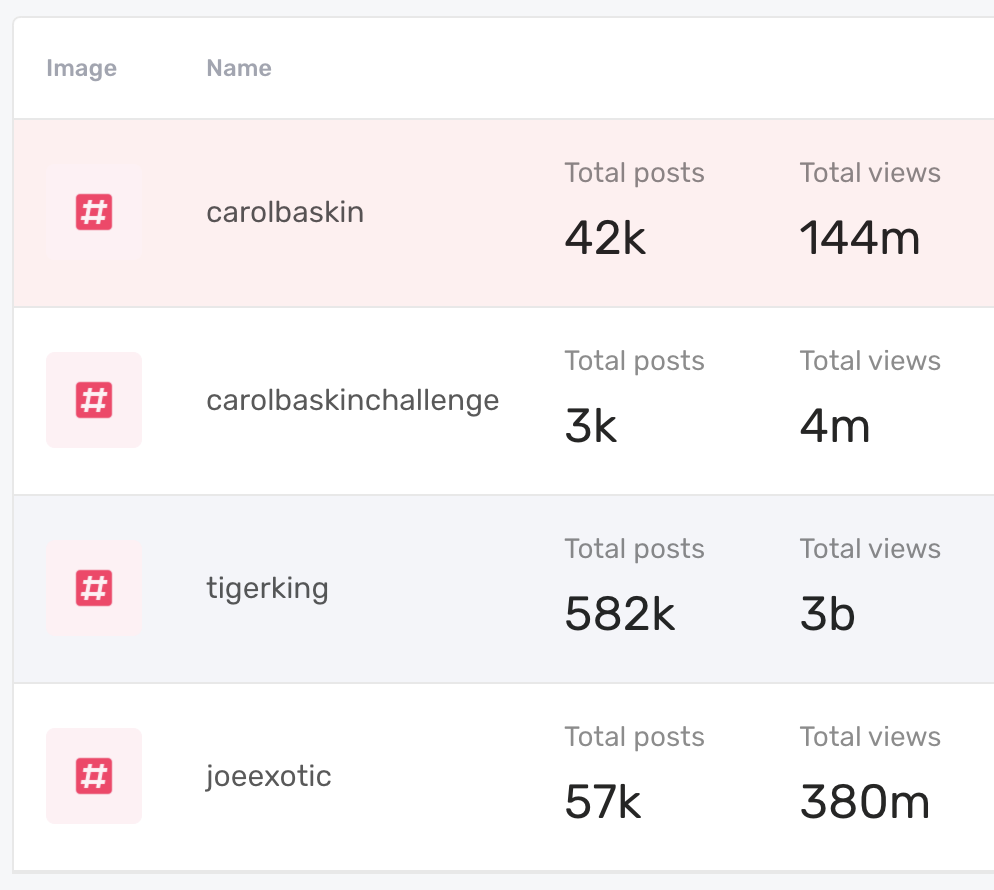 The success of this trend comes from jumping on a popular song on the app. The dance involves the user dressing up as Joe Exotic, the arch enemy of Carole Baskin, and dancing to a remix of Megan Thee Stallion's song Savage, a hugely popular trend right now. Because of this, the Tiger King documentary has succeeded in creating an army of fans who supercharged their marketing campaign without them having to lift a finger.
We even managed to replicate this same success for our client Good Soldier, an independent music recording label, by leverage the existing hashtag #freetobe. Using our TikTok analytics tool, Bytesights, which tracks the growth and engagement of sounds and trending songs, we identified the hashtag as a rapidly rising one.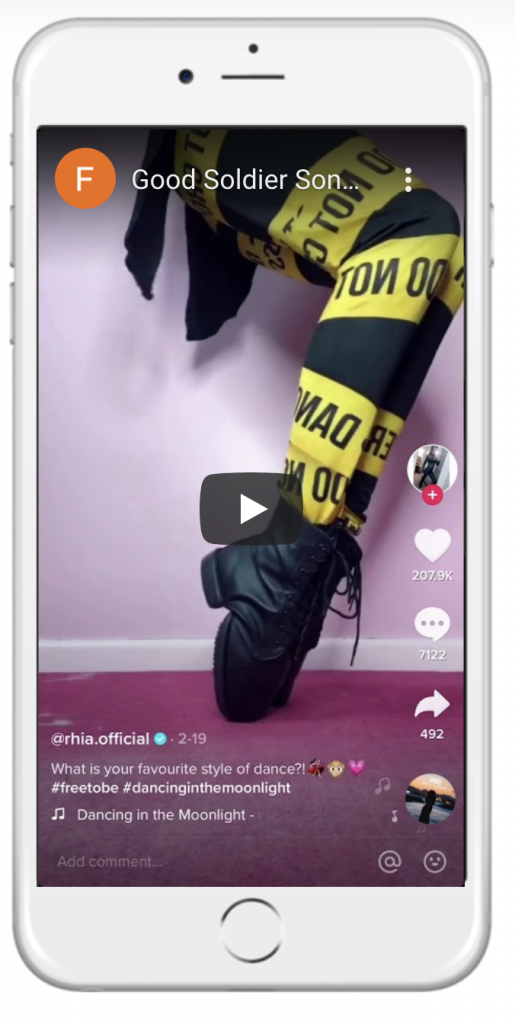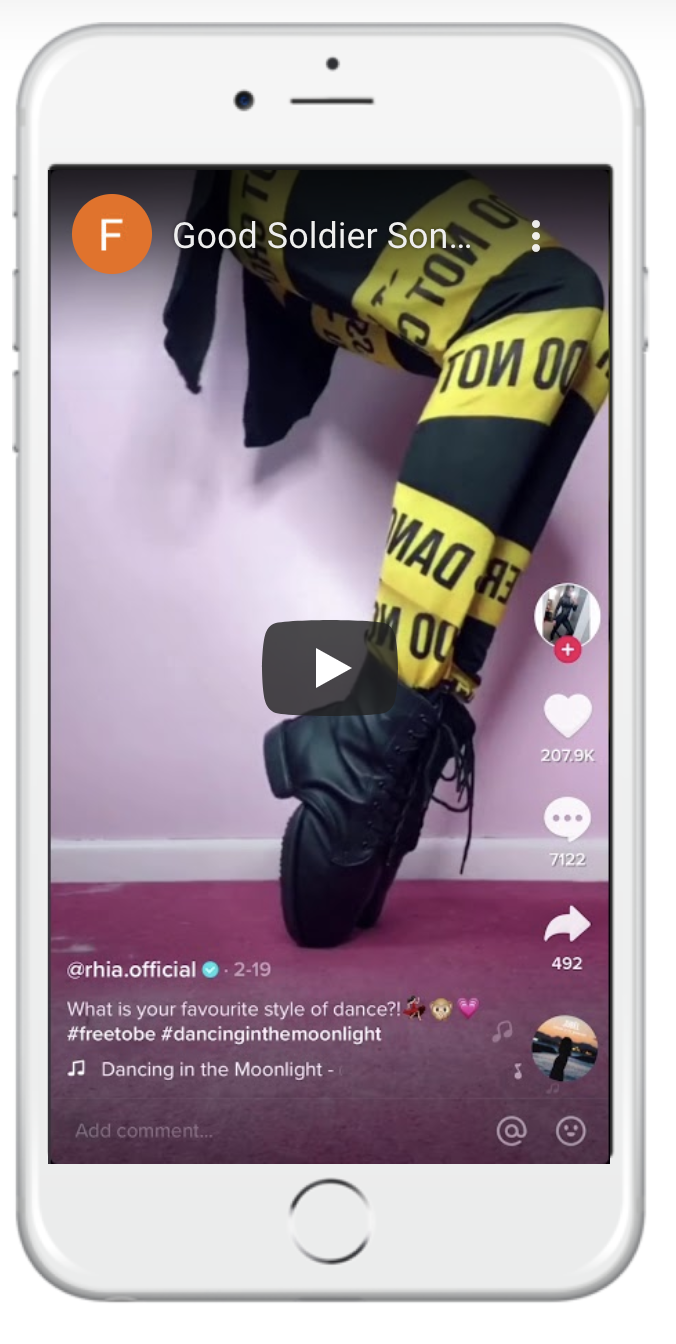 Given that the existing content on the hashtag worked well with the song, we commissioned our influencers to use the hashtag whilst having Jubel's 'dancing in the moonlight' playing in the background. Influencers also used the #dancinginthemoonlight hashtag which already had an existing fan base on TikTok. This combination of both trending and existing hashtags was vital in being able to help seamlessly insert Jubel into an existing conversation, rather than starting a whole new conversation.
---
TikTok, the app to beat
Don't go into marketing on TikTok blindly - take the time to understand the nuances of the platform so you can hack its virility. There's a massive pool of opportunities that TikTok is offering brands right now, and it's just waiting to be unlocked. So, if you're a brand using these 3 content hacks in 2020, be prepared to achieve explosive results. For more insights on how you can create a plan of attack, gain access to our ultimate TikTok marketing guide here.
---