Memes are not a recent phenomenon and have been around for more than 20 years now.
They were all the rage in 2018, which was the banner year for memes. We all laughed our hearts out looking at the distracted boyfriend, Avengers Infinity War, and Tide Pod Snacks memes in 2018.
But now it is time to move on from those and find new memes to obsess over. 2023 has also been a good year for memes so far. There are a lot of funny and sarcastic memes doing the rounds on social media these days. So, let's check out what 2023 has to offer so far.
Here are 10 of the most popular memes of 2023 that are bound to make you laugh uncontrollably for hours. So, read on and enjoy these memes.
---
Top Memes of 2023 (So Far):
---
1. The World Record Egg
This started with an Instagram post featuring an egg with a humble request to make it the most popular post on Instagram, beating the record of Kylie Jenner. What's surprising is that this post actually won that record, by a huge margin, and garnered 59.4 million likes.
This led to the creation of a series of memes making fun of the whole thing and teasing Kylie for losing to an egg. The internet was flooded with such memes. Below is one such meme from a Reddit user:
---
2. Some of You Have Never… and it Shows
This started with a tweet in late 2018. But since then, the concept took off and flooded the internet with a series of memes. The basic concept remains that some people have never experienced something and "it shows."
The funny part is how people used it to create hilarious, sarcastic, and sometimes outright rude memes. Here is one example of a meme based on this concept:
some of y'all have never had your siblings chase you around the house with a knife when your parents were gone for hours at a time and it rly shows

— Alexis Elliott (@lexi21marieee) January 9, 2019
---
3. Shen Yun
Shen Yun is a Chinese television show that was running so many ads that they were practically everywhere on the internet. It is a sort of talent show for dancers that showed thousands of years of Chinese cultural history and its ads usually featured a woman dancing with a big smile. The ads were so annoying that people took it upon themselves to do something about it.
Thus began the sled of Shen Yun memes that took over the internet. The memes were based on the concept that no matter what conversation is going, somehow a Shen Yun ad will pop up out of context. Here is one such meme that we found hilarious.
---
4. 10-Year Challenge
This began as a challenge where people were supposed to post a current picture alongside a similar picture from 10 years ago. The basic concept was to show much has changed over the years.
This challenge went viral and overnight the social media channels were filled with pictures captioned "10-year challenge." At first, the pictures showed how people or their relationships or status has grown in ten years. However, it soon took a funny turn when people started making funny memes about the 10-year challenge showing abstract ideas, things, and celebrity pictures.
What started as a challenge, soon turned into a series of hilarious memes that took over social media for several weeks. Here is one such meme that shows how a dustbin evolved in 10 years.
Saw everyone posting these 2009 vs 2019 pics so here's mine pic.twitter.com/nIn5TU7zNE

— Sam Thorne (@Strippin) January 13, 2019
---
5. You're Weak Sasuke...
This is a meme that only Naruto fans will understand. For those of you still unfamiliar with Naruto, let me explain it a bit.
Naruto was an extremely popular Japanese manga TV series that had a cult following of people obsessed with it. Sasuke Uchiha was a key character in the series who was intent on killing his older brother, Itachi, for slaughtering their entire clan.
The memes are based on a scene from the series where Itachi is choking Sasuke and says to him, "You are weak Sasuke because you don't have enough hate." Well, as illogical as that may sound, people came up with more illogical reasons for why Sasuke is weak.
This is what started this popular meme series. Now, as for the reason why people decided to start this meme so many years after this show has ended… No one really knows. People are not always rational now, are they?
But don't worry about that and check out this hilarious twisted version of the meme featuring chef, Gordon Ramsay.
---
6. Off-Ramp
These memes take their inspiration from a 2013 video of a car skidding off-ramp. The meme template was born when someone added a sign to a screenshot from that video.
This template is quite open-ended and provides numerous meme-making possibilities. Though the first meme came out in late 2017, these off-ramp memes are still quite popular.
The different variations of this meme show two options where the off-ramp option (usually unwise or irrational) is shown as the obvious choice. You can replace the text on the sign with almost anything, as long as the obvious, off-ramp choice is funny.
Following is an interesting take on this classic meme.
---
7. Google's Selfie App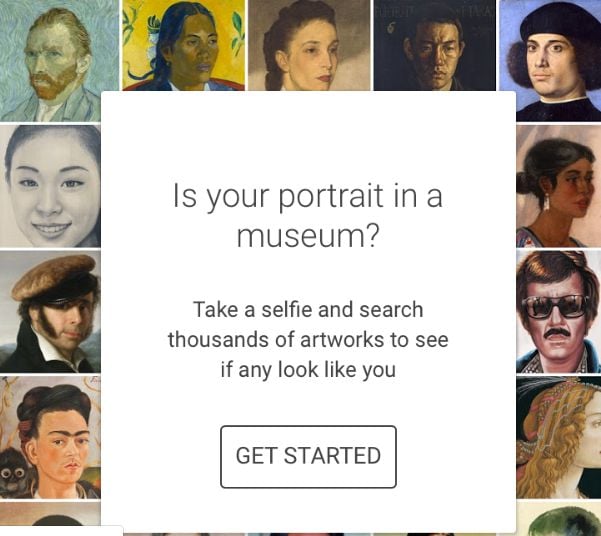 These memes started in late 2017, when Google launched a selfie feature in their arts and culture app, and are still going strong. The feature allowed people to take a selfie and find out which historical character from an artwork they resemble the most.

Now we don't know how that face recognition system works, but the results of that experiment were hilarious. People got weird and meme-worthy results from this selfie feature and started posting it on social media. The results were so funny that it didn't even require much effort to start a meme trend that lasted more than a year.
Check out what result this woman got in the meme below.
I've taken like 20 selfies with the Google arts & culture app and gotten this horrifying guy as my top result EVERY SINGLE TIME, who do I sue pic.twitter.com/PjuvT0IXIU

— Caroline Wazer (@CarolineWazer) January 13, 2018
---
8. Does it Spark Joy?
This meme originated from the Netflix series, "Tidying up with Marie Kondo," where she explains her tricks of tidying up and decluttering. Her basic advice is that when deciding what to keep and what to throw, we must ask ourselves whether it brings us joy or not.
You can see why some people might find that concept funny. Even though the series is a success and numerous people believe in this philosophy, those who don't, meme. So, some people believe in the ideology and others meme about it.
Oh, and did I mention that if you decide not to keep the object, you thank it before you let it go. Now that is just calling for it to be made fun of.
What's even funnier, though, is the way people twisted this catchphrase and made funny memes out of it. Following is one such meme that uses this concept to provide an alternate start to the movie "Toy Story."
Toy Story 5 should begin with a tight closeup of Woody's face when he hears his owner tell Marie Kondo that he doesn't spark joy

— jason c. (@netw3rk) January 15, 2019
---
9. Auto-Tune Cats
Anything that includes cute animals instantly becomes an internet success because people love watching cute animals. And if you try to make them sing, then it's not just cute but also funny.
That is the basic concept of these memes where people put a microphone in front of their cats. They obviously "had" to use auto-tune as most pop stars do. Check out this meme below and you'll know exactly what we are talking about.
---
10. Will Smith as a Blue Genie
After the trailer of the Aladdin movie came out this year, a lot of people have been making fun of Will Smith and his character of a blue genie. People have expressed shock, disgust, and fear of how he looks in the role of a blue genie.
People have been quite vocal about it and this started a meme trend in itself. Here is one such meme on Will Smith as a blue genie.
Will Smith as the genie looks like what one of those kids from the 90's Fruit Gushers commercials would look like if they never found a cure for their fruit curse.

— Jhonen Vasquez (@JhonenV) February 11, 2019
---
Conclusion
No matter how much we deny that we look at memes, even the most immune of us can't resist their charm. After all, watching funny, sarcastic comments with cute pictures is the best way to pass your time.
On that note, check out the other memes on these themes that we discussed and you're sure to spend several hours laughing. And if this sparks your curiosity, you can discover more such memes and let us know which others we should include in this list.