UI, like UX, is one of the most crucial professions today. As the world moves deeper and deeper into the digital space, the need to create beautiful interfaces that increase user engagement and deliver value is paramount. This brings us to the people and brands that have helped shape and continue to design some of the most impressive user interfaces around today. This is our list of the top 18 UI agencies for 2022.
---
Top 18 UI Agencies in the World:
---
Clay specializes in both UI and UX design, along with digital strategy, branding, development, and web design. They are a user experience, and UI design agency focused on improving conversion and increasing customer engagement. By applying behavioral science to customer experience, they design engaging digital products used by millions of people.
Clay can claim some high-profile clients for its UI/UX work. These include Google, Coinbase, Joe & The Juice, Coca-Cola, Corsair, Oppo, Huawei, Nutanix, Earnin, Samsung, SendGrid, and Nokia.
Clay splits up its capabilities into Strategy, Design, Development, and Content. It includes UI/UX audit under Strategy and UI/UX design under Design.
---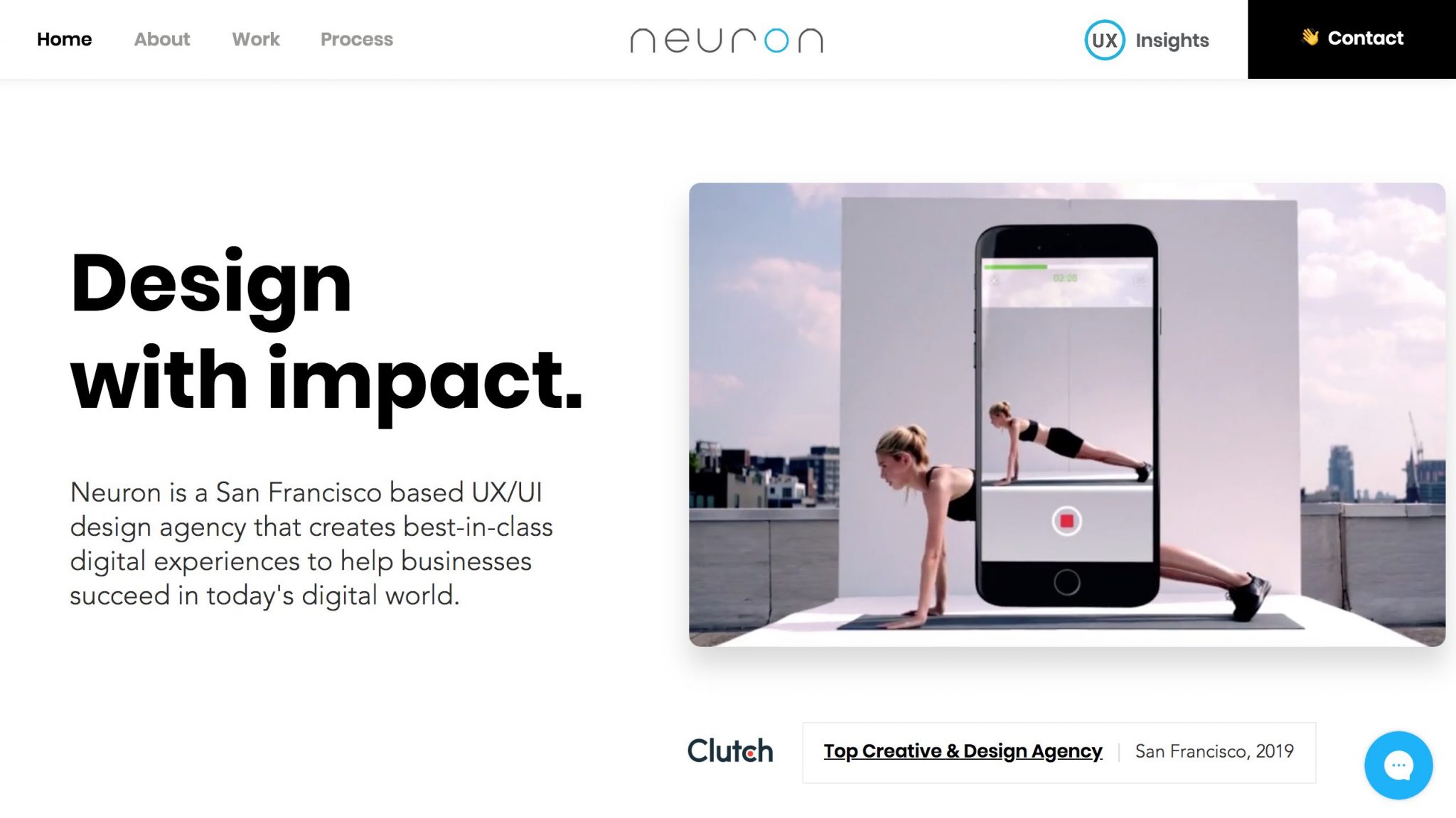 Based in beautiful Silicon Valley, Neuron is a UX/UI design and digital strategy agency serving San Francisco, New York, Boston, and Los Angeles. With clients including Ford Models, Paycom, Harvard University, Sony, GM, and more, Neuron works with forward-thinking companies to grow to new heights. How do they do that? Through the power of digital products and services that are not only intuitive and engaging but also deliver measurable results.
Neuron's founders started the company on an architectural foundation thanks to their careers in the field. Their comprehensive training is fundamental to their ability to solve common problems through systematic design thinking. In relation to websites and apps, UI design through Neuron considers the look, feel, and interactivity of the product. It's all about making sure that the user interface of a product is as intuitive as possible, and that means carefully considering each and every visual, interactive element the user might encounter. Neuron's UI design team will think about icons and buttons, typography and color schemes, spacing, imagery, and responsive design.
---


Jordan Crown is likely one of the smaller outfits to make our list of top UI agencies in the world. Founded in 2006, they have under 10 employees and offer website design and development services. While a small team, they've been able to produce impressive results. According to Clutch, they have an average review rating of 4.9 stars from 47 happy customers. They've also worked with large brands like Shell, LinkedIn, T-Mobile and Comcast. Jordan Crown is based out of Evertt, Washington.
---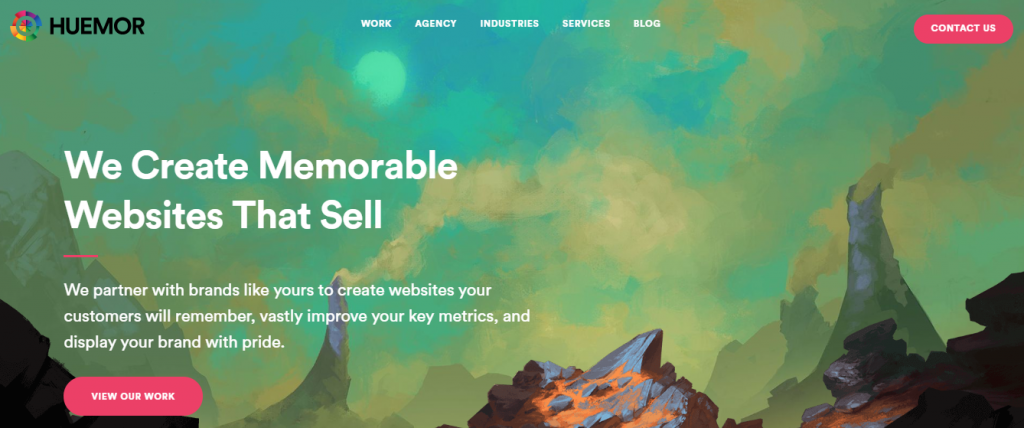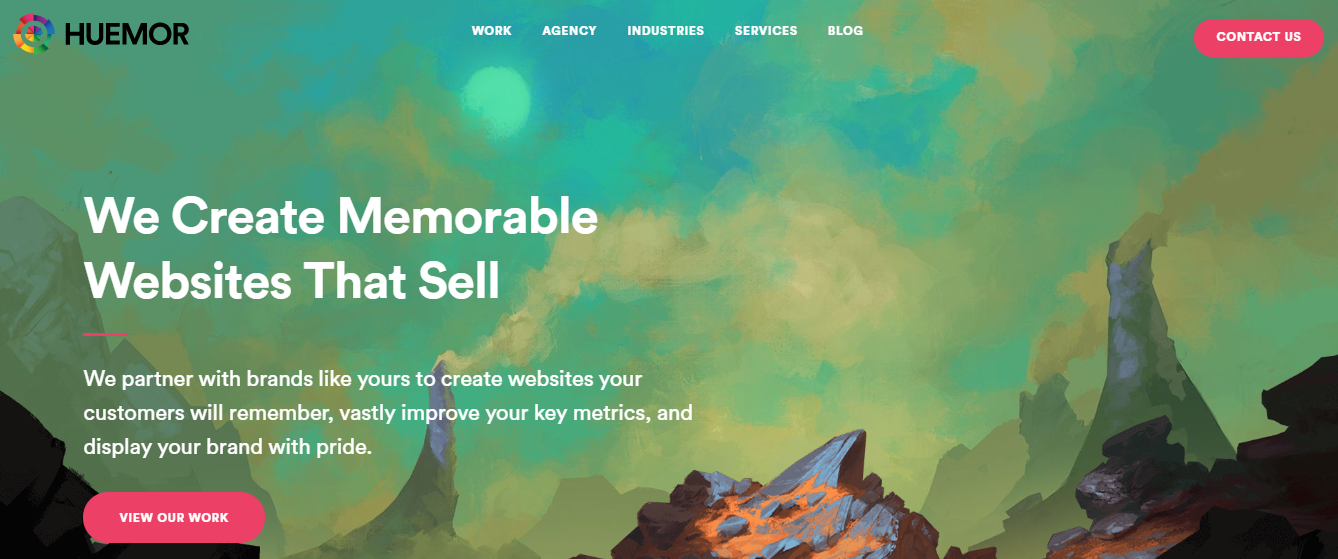 Huemor was founded in 2011. To date, they have received 77 international awards. These come from institutions like The Davey's, W3 and Clutch. With that much recognition, they surely are a force to be reckoned with. They offer a variety of services along with UI design which falls under their creative suite. Their service offering makes for a smart combination as UI on its own won't sell products or services. Brands need integrated marketing strategies and that's where Huemor's magic begins to show. Some of their standout work includes developing a site for the UN's HeForShe initiative to empower women around the world. Huemor has offices in New York and Pittsburgh, USA.
---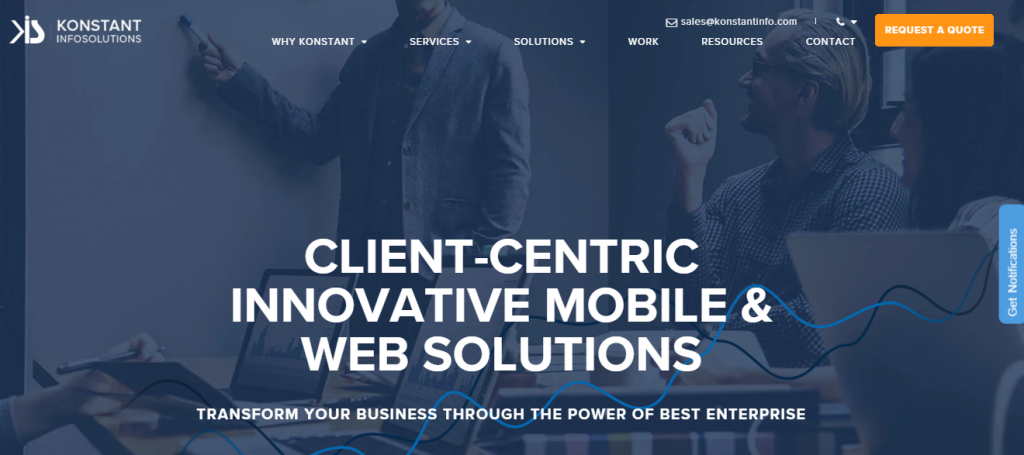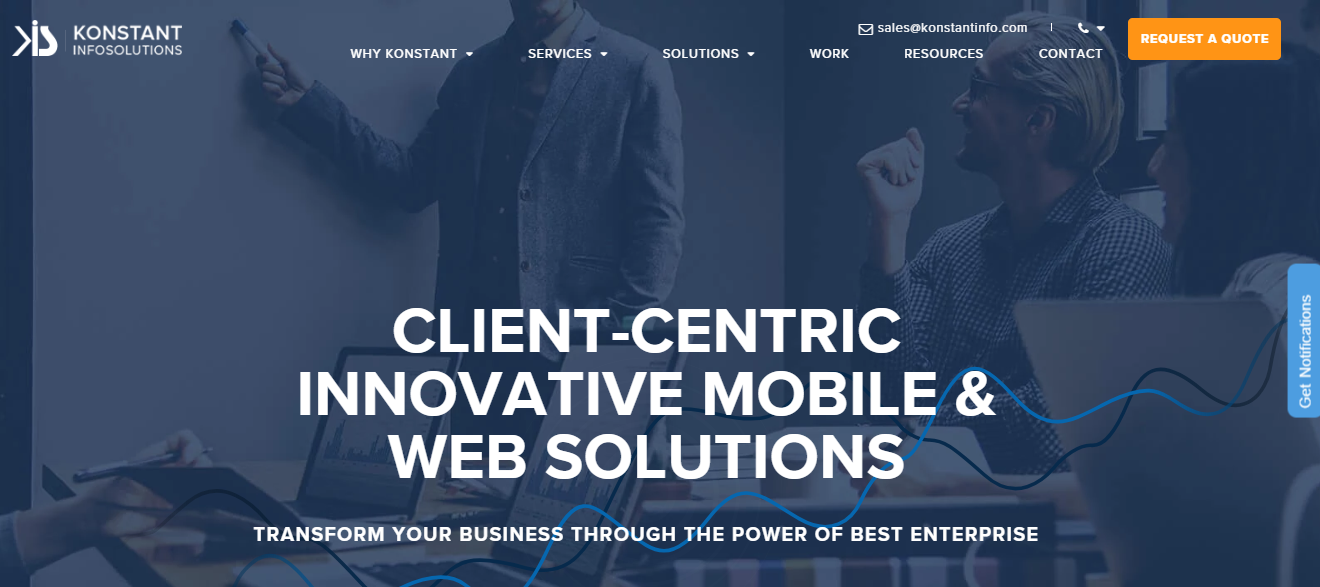 Konstant Infosolutions has a strong web and mobile app development arm. They classify their approach as creative, innovative and functional, which is everything all UI designs and projects should embody. They have a team of over 180 professionals spread across various disciplines. These include web development, mobile app development, and emerging technologies (wearable app development, cloud computing and IoT). While these may seem somewhat disconnected as a set of services, a closer look proves then to be very well aligned. Konstant Infosolutions helps you create beautifully designed applications and then offers all the support you'll need to keep them running efficiently. Konstant Infosolutions operates out of Palo Alto, California.
---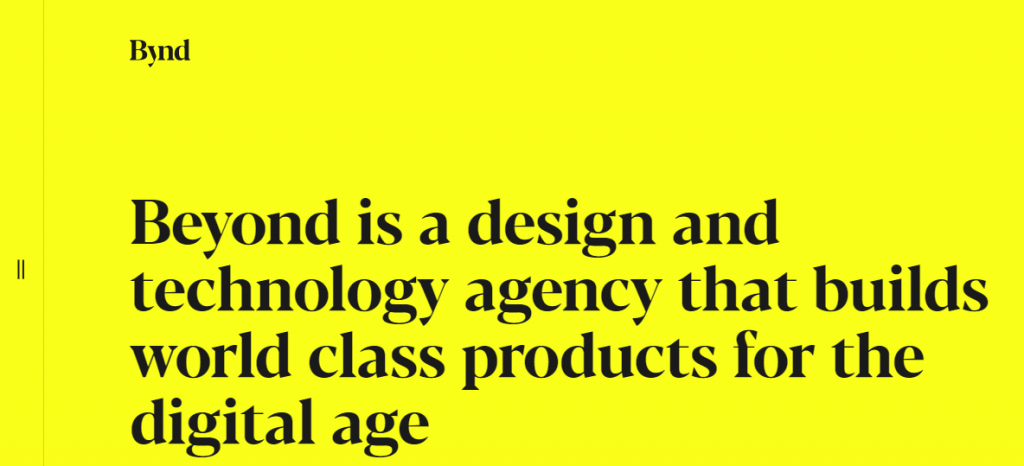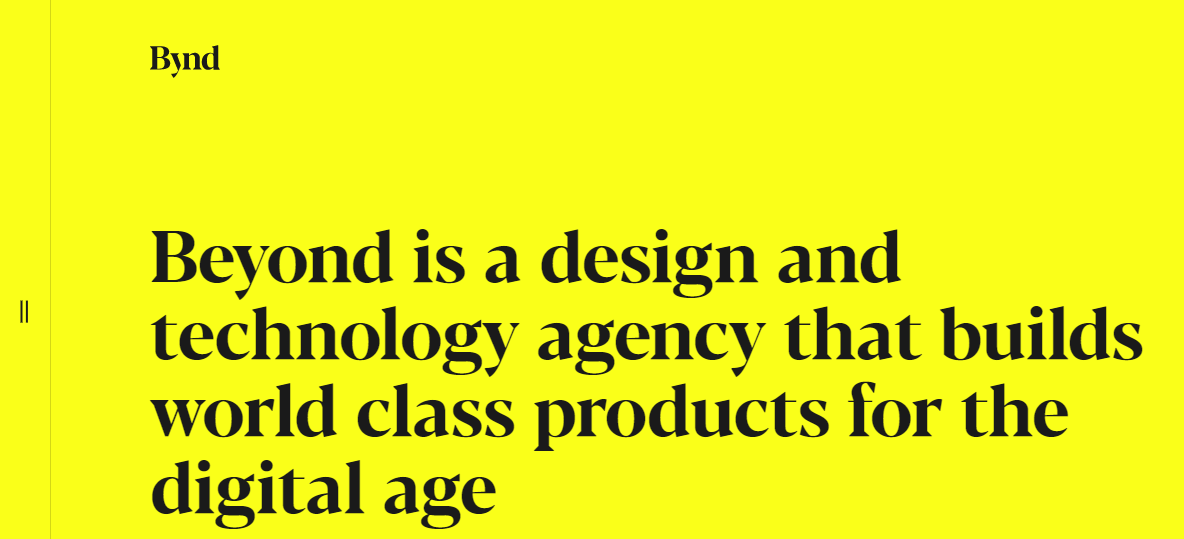 Bynd was founded in 2010. Their goal is to help clients traverse the shifting technology landscape, how it influences their customers, and how customers respond to brand engagement. And they've been rather effective. They've worked with Facebook, Google and more to create meaningful customer experiences. They also offer more than UI. The heart of their solution is a strong strategic approach to brand engagement. UI, therefore, is a tool for communicating more effectively, leaving customers feeling more involved and pleased with the work Bynd produces. Bynd has also received numerous awards for their work and has offices in London, New York and San Francisco.
---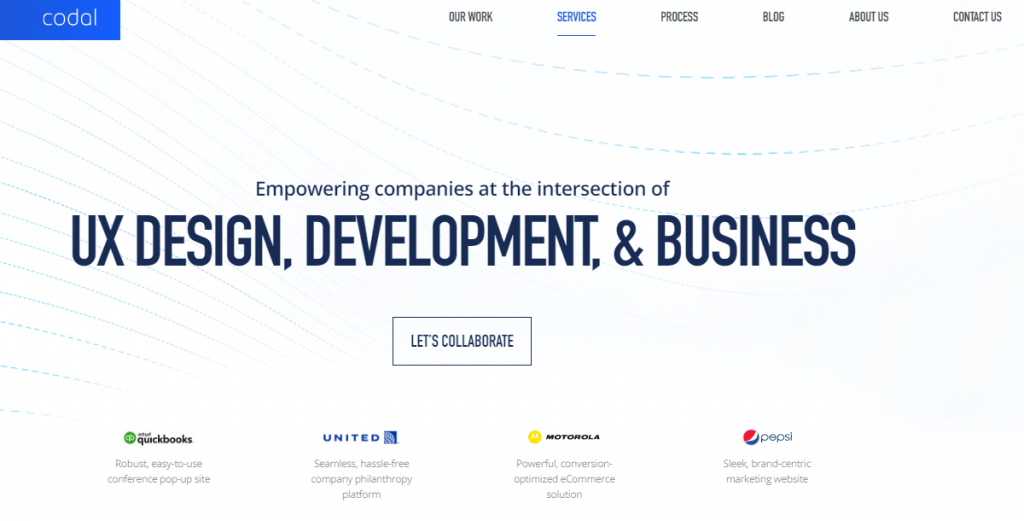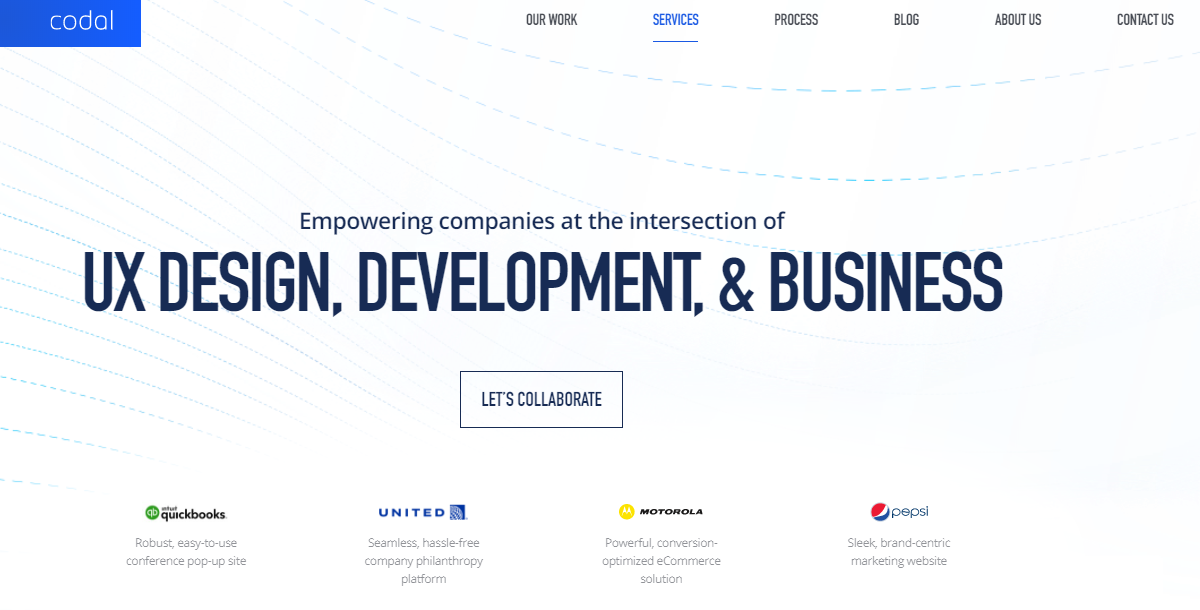 Codal has positioned themselves as a mobile, web, eCommerce and everything in between agency. And that's a breath of fresh air for ambitious brands. Today, to get ahead of the pack, you'll need to create strong and strategic solutions that not only capture attention but hold it. Codal also has the expertise to back their positioning. For example, they helped Mahlkonig, a German coffee grinder manufacturer, present their state-side customers with the perfect eCommerce site for all parts and education around their products. This site development includes the creation of an 800 SKU product catalogue along with a design that's intuitive enough for customers to easily get the education they need and the parts to do the job. Codal was founded in 2009 and has offices in Chicago, India and England.
---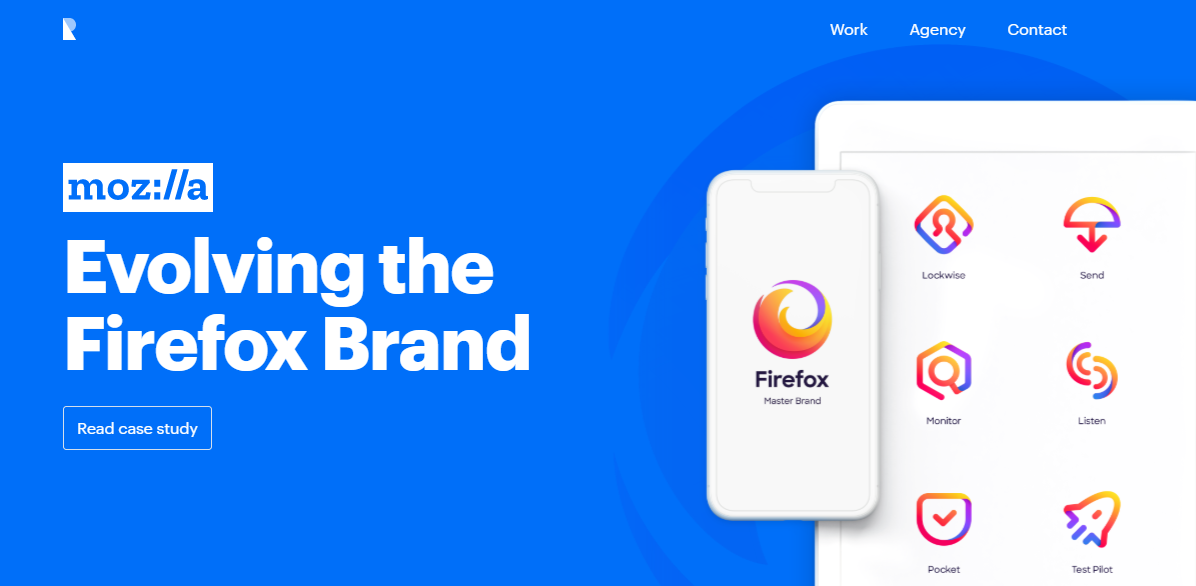 Ramotion is a Burlingham, California-based design agency founded in 2009 and is home to 34 professionals. Their services include branding, web design, UI and UX design, and app development. Having been around for just over a decade, they've done well to attract the attention of some of the most renowned brands online. Their client list includes Mozilla Firefox, Transcend, Inspo, Netflix, Salesforce and Opera. While they've worked with many large brands, their impact on smaller businesses has been phenomenal. To date, they've helped startup clients raise over $750 million in funding. Ramotion
---


Design thinking is a movement. It's become the heart of almost all forward-thinking in organisational and product design. Which is why Ideo is one of the most popular UI/UX agencies in the world. They coined the term over a decade ago, making the single greatest impact on the design and business worlds. Beyond UI, Ideo has 22 other design capabilities, all of which blend perfectly to help brands realise their goals. The titan was born in 1978 and has over 700 employees spread across Cambridge, Chicago, London, Munich, New York, Palo Alto, San Francisco, Shanghai and Tokyo.
---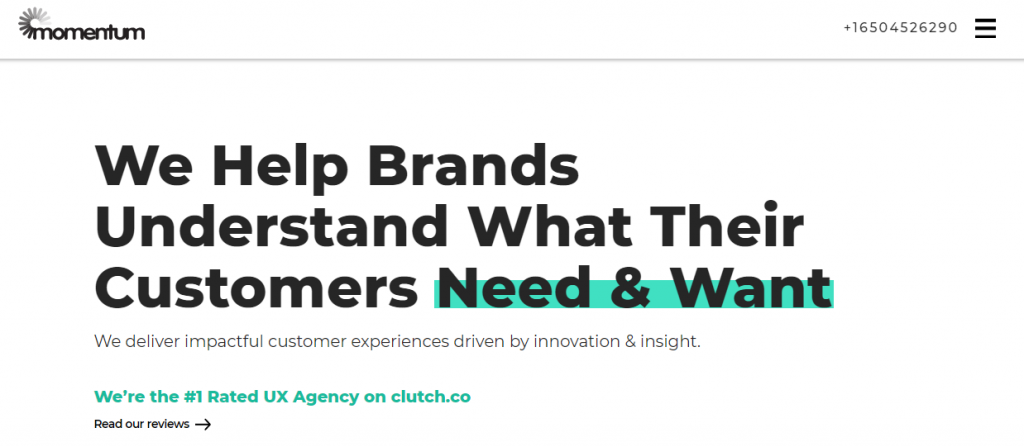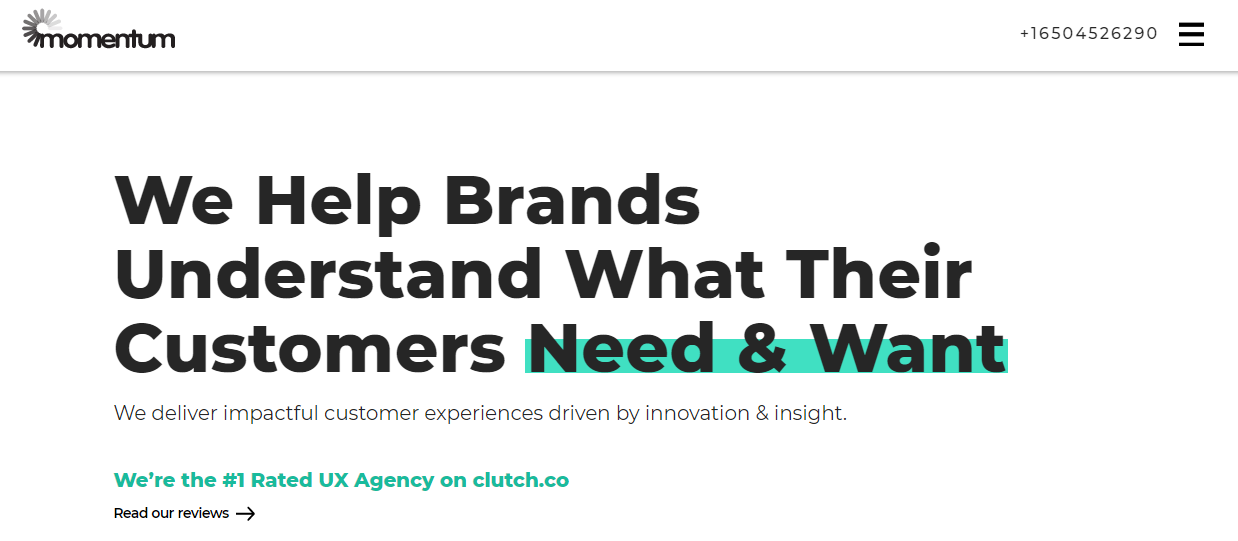 Momentum Design was founded in 2002. Since then, they've made a considerable impact on the design world. They've worked with large brands to help shape the look and feel of some of the most iconic products in the world. For example, social media intelligence and paid media platform SocialCode needed a new version of their audience segmentation and campaign management tool. Momentum Digital developed a beautifully designed platform for users, one that's intuitive, but still packs all the functionality required. Their clients include Facebook, Barnes and Noble, Intuit, EMC, Walmart, Orange, PwC, SuccessFactors, Logitech, Morgan Stanley, ServiceNow, Live Nation, Deloitte, Emerson, VMware, Adobe, Anthem, Verizon and Intel. Momentum Design Lab has offices in New York, London and Sydney.
---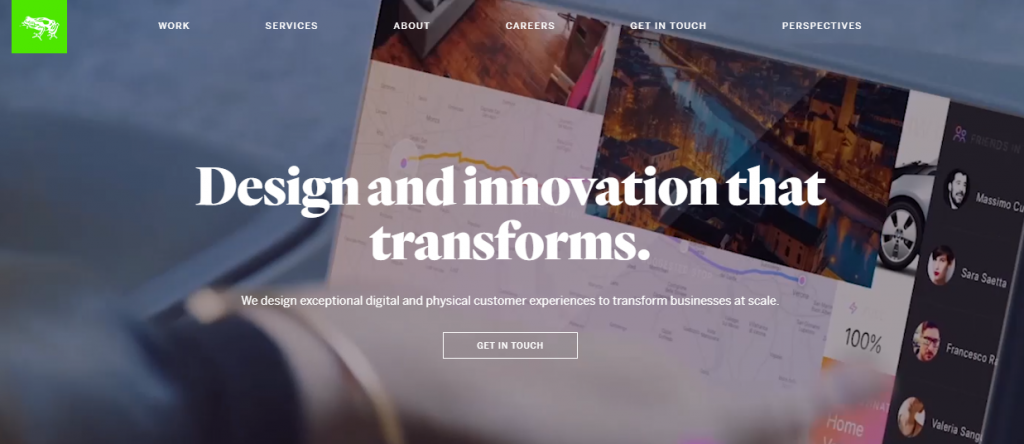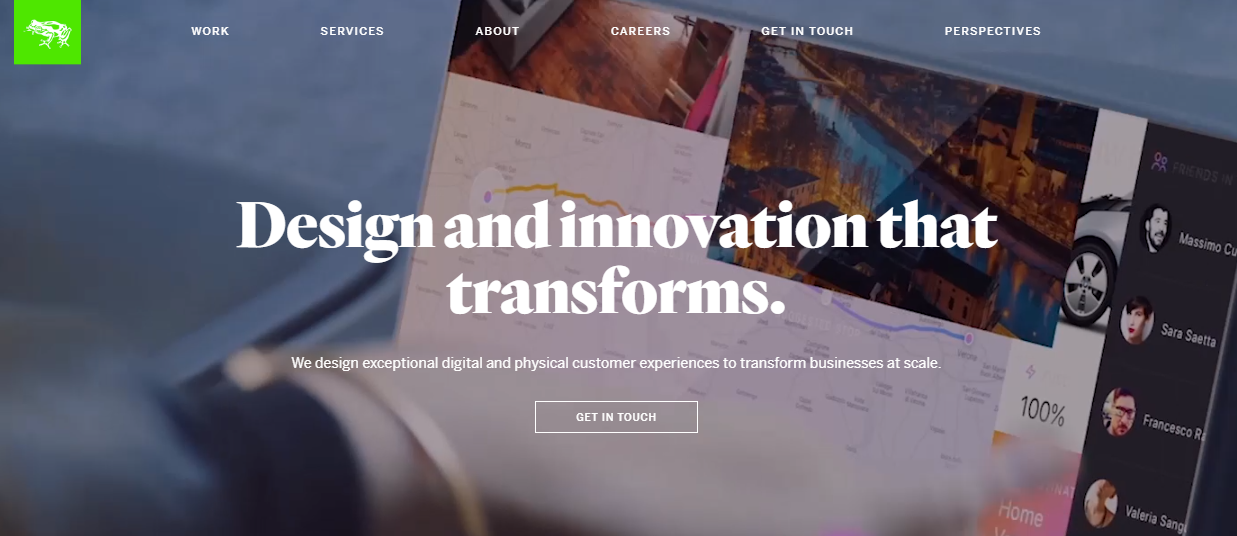 Frog is a 50-year old design agency. While they have a history in industrial design, they've also made their mark with powerful UI solutions. For example, their design influence shaped the look and feel of Plumes air quality wearable and accompanying app, proving they have what it takes to inject the right amount of new-age thinking into the design world. Their clients include UNUM, SF Moma, ride-sharing app Alto, Intel, and others. Frog has a staff complement of 500 with offices in San Francisco, Austin, New York, Boston, London, Madrid, Paris, Milan, Munich, Malmö, Gurgaon, Bangalore, Shanghai and Mexico City.
---


Eleken was founded in 2014. As a young and independent UI/UX outfit, they've been able to make a name for themselves by working with large organisations and startups. Some of their most notable projects include designing Alacrity, an app that monitors your ideal biorhythms to help you identify the best times to be productive, and designing the first-ever smart device that helps ski tourers monitor ski technique by combining human biomechanics with smart sensors. Eleken focuses on web and mobile applications and they are based in Kiev, Ukraine.
---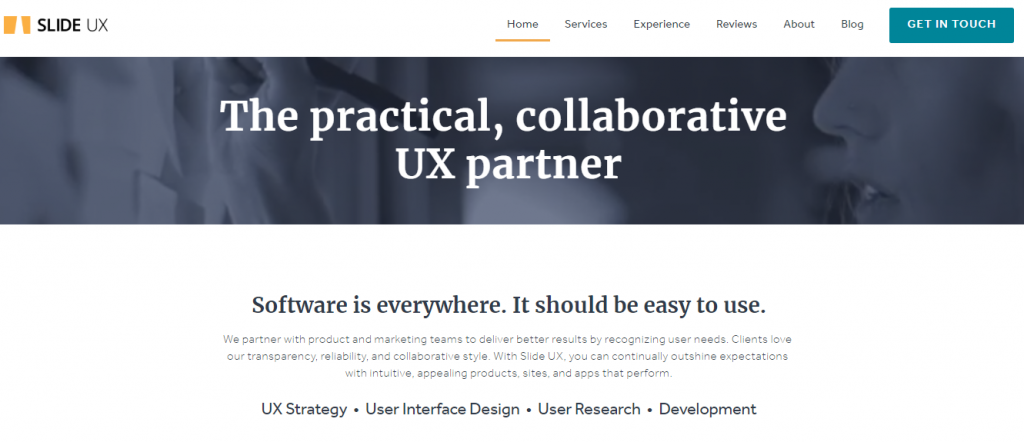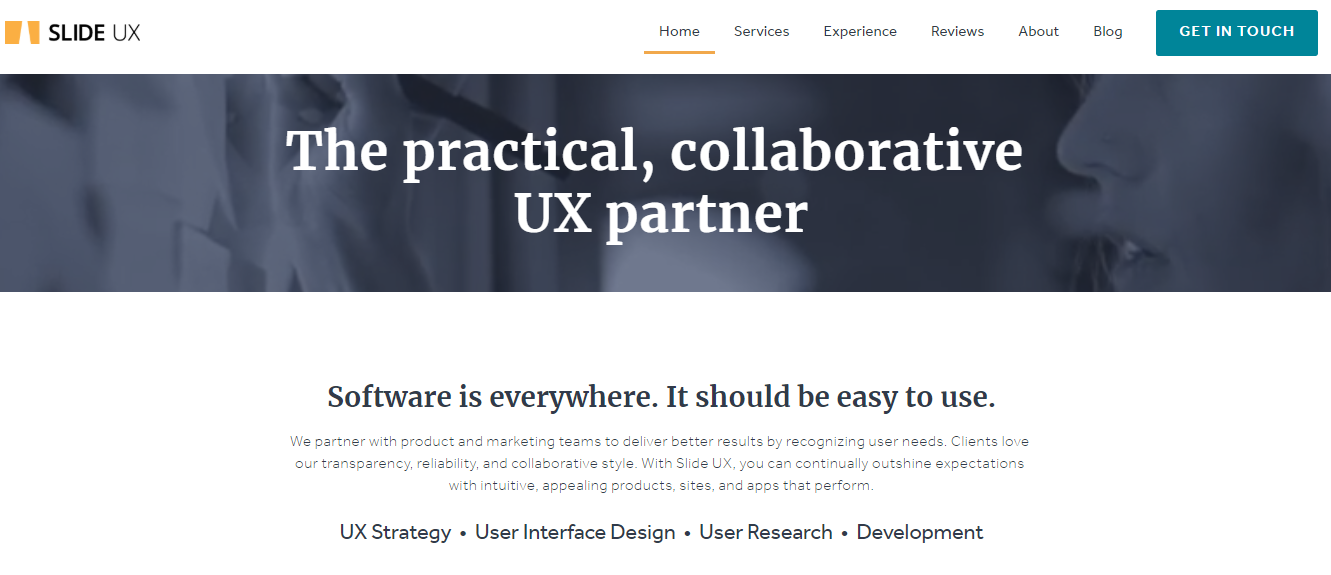 Slide UX is a 19-man UI/UX design agency based in Austin, Texas. Founded in 2012, their focus is on user interface design. This includes iterative wireframing rapid prototyping and visual design. While a relatively small team, they've worked in complex and impactful projects. From finding a new way for TicketCity customers to buy tickets in the most convenient way to designing a complete platform that enables Actian, a cloud and on-premise data management solution, aggregate various knowledge sources into one to form a beautifully designed iPaaS solution. Slide UX has also been named one of the top agencies by Clutch since 2016.
---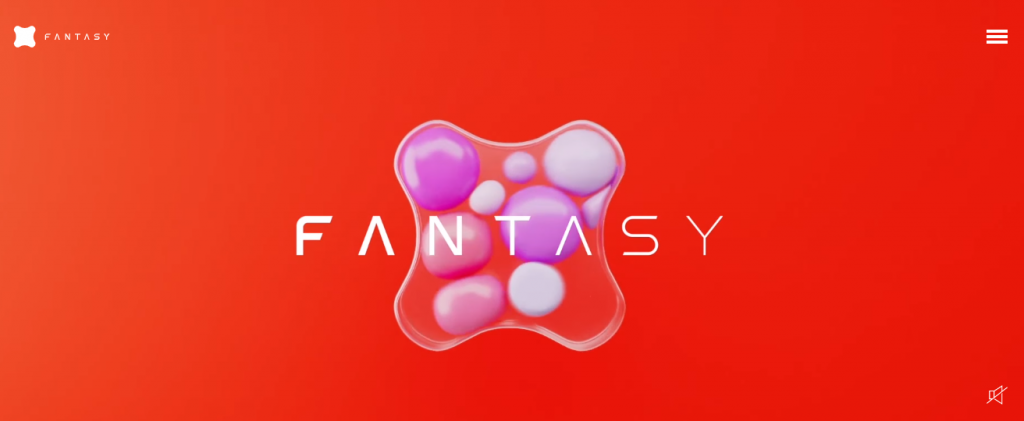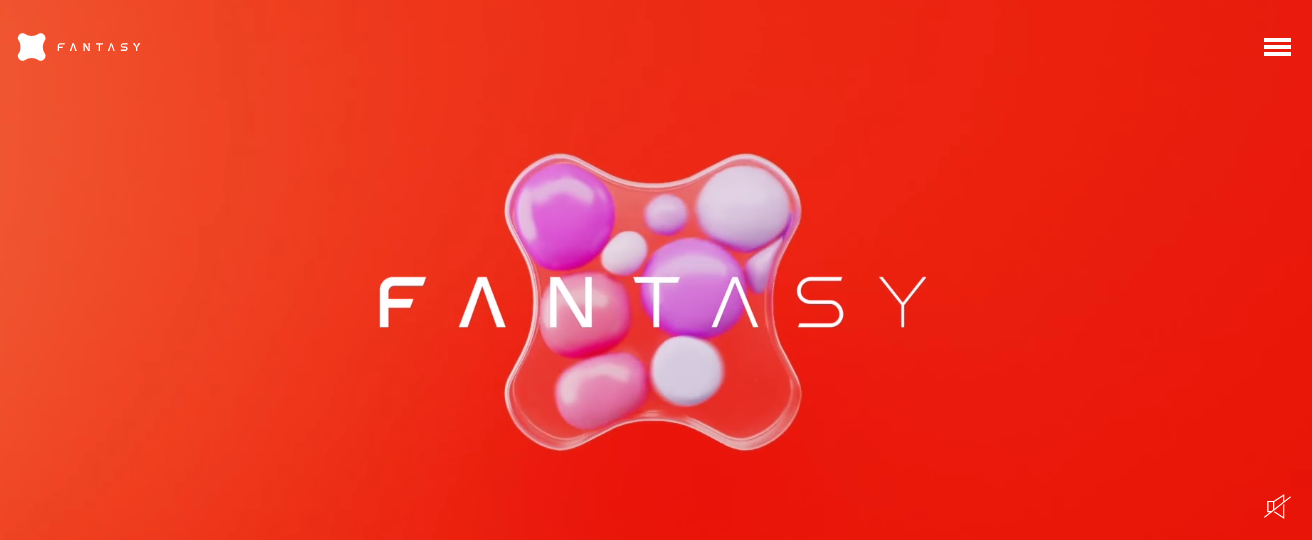 Fantasy Interactive has a long history. Founded in 1999, they've seen the design world give birth to the modern web, smartphones exploding onto the market, and more. In this time, they've also worked with some of the largest companies on the planet. From Huawei to LG and Palm, Fantasy Interactive has been able to influence the direction of these titans and many others in the eCommerce finance, health, media and technology worlds. Fantasy has offices in San Francisco, London, New York and Miami.
---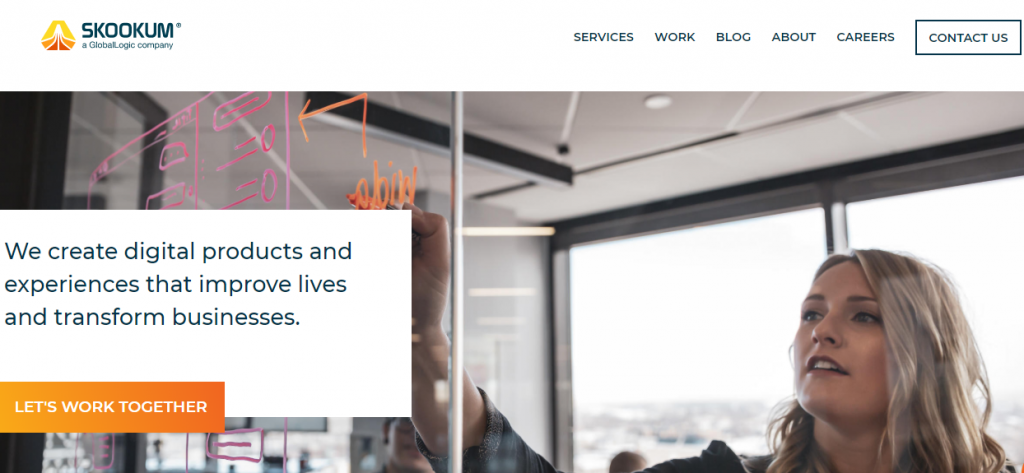 Skookum was founded in 2005. It's a design agency with strong web software development capabilities. Their methodology is based on four core areas. These are digital strategy and customer experience, UX and UI design, innovation and software development. Together, these disciplines mesh to form powerful products backed by a team with a startup mentality, one willing to help brands realise their goals in lightning speed. Skookum's expertise has also helped empower large organisations. When Coca-Cola Consolidated's direct sales managers needed a streamlined approach to capturing data after a long day in the field, Skookum designed and developed a .NET solution that saves them two-to-three hours a day. Skookum has offices in North Carolina, Denver and Atlanta.
---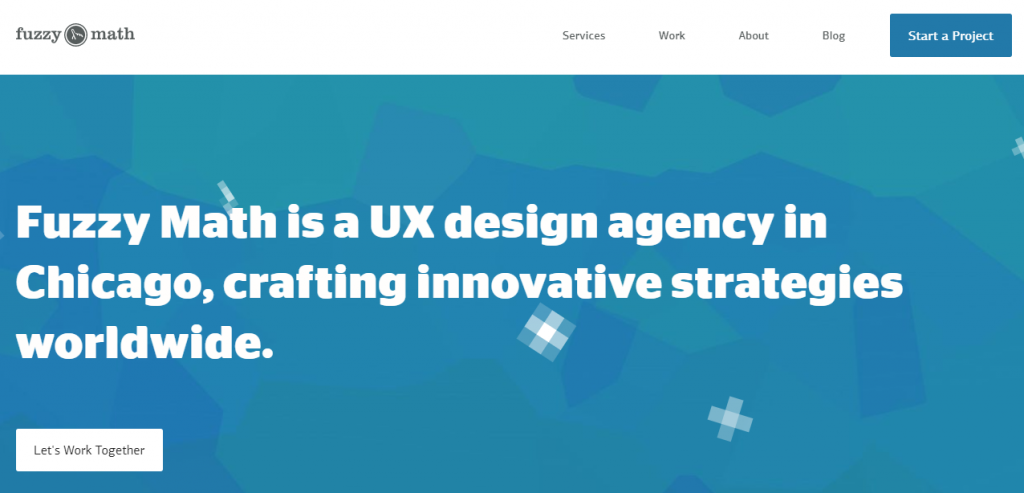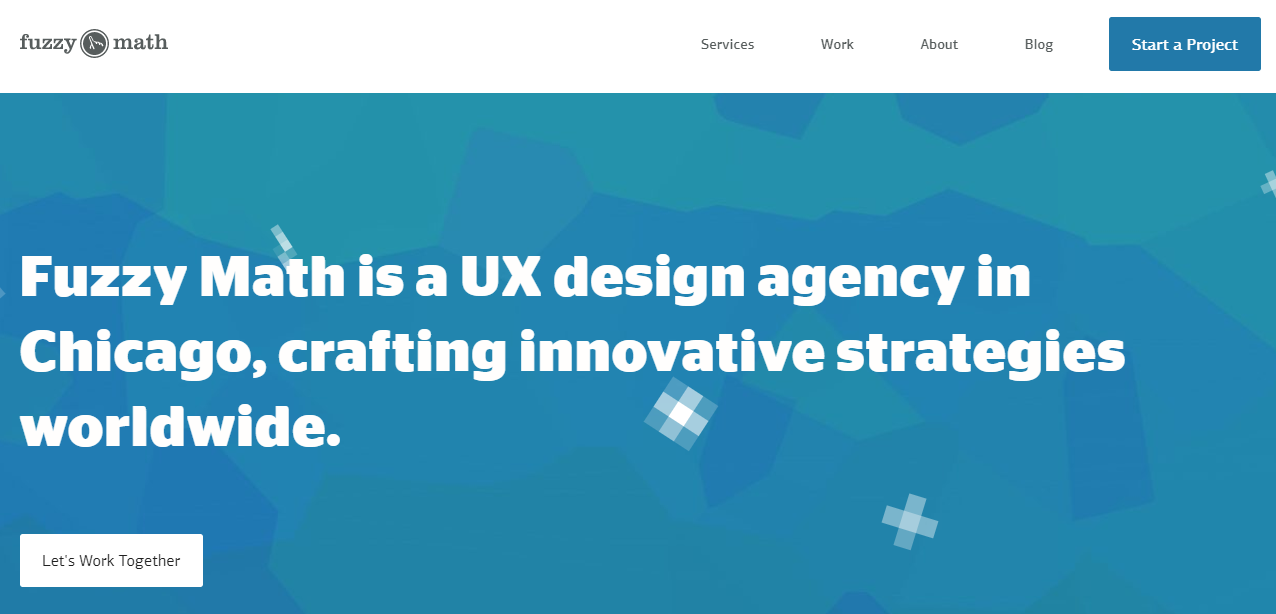 Fussy Math's approach to design includes much of the same strong idealogy and practices of other leading UI agencies. What makes them unique is their technical acumen. They lean into people (understanding your audience) processes and data to find the perfect fit for your solutions. This approach empowers brands. You get a stronger, more data-driven product that's guaranteed to fit customer needs. Fuzzy Math clients include General Electric, Microsoft, TaxAct, Wells Fargo, Expedia and other large brands. The firm was founded in 2009 is headquartered in Illinois, Chicago.
---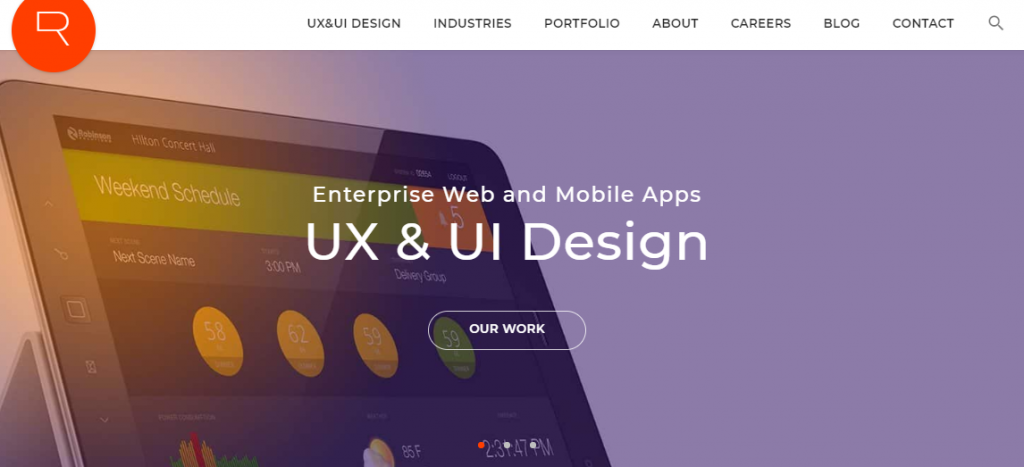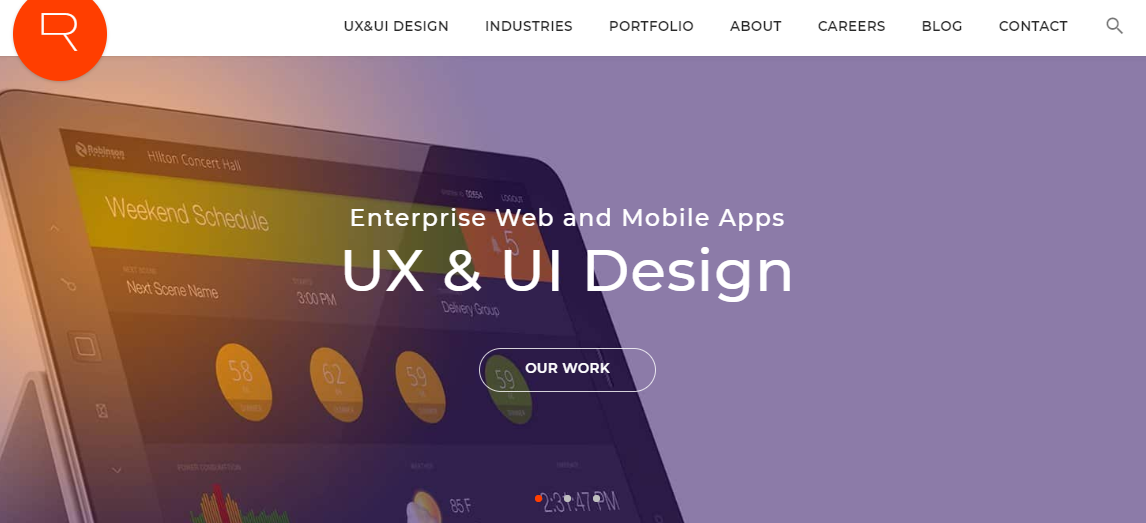 Rossul is an enterprise web and mobile app design agency. Founded in 2003, they've been around for 17 years. Rossul specialises in four industries, allowing them to dig deep and offer their clients unparalleled insights on how best to design products that resonate with their users. Rossul's industries are finance, healthcare, IT (including SaaS) and education. One of Rossul's most notable projects is Ticket Spice's POS. It's an intuitive point-of-sale solution designed to cut the learning curve for staff members, improving efficiency and boosting sales. Rossul designed a multi-device app that includes workflows to limit user-generated errors and offers reporting and real-time ticket sales tracking.
---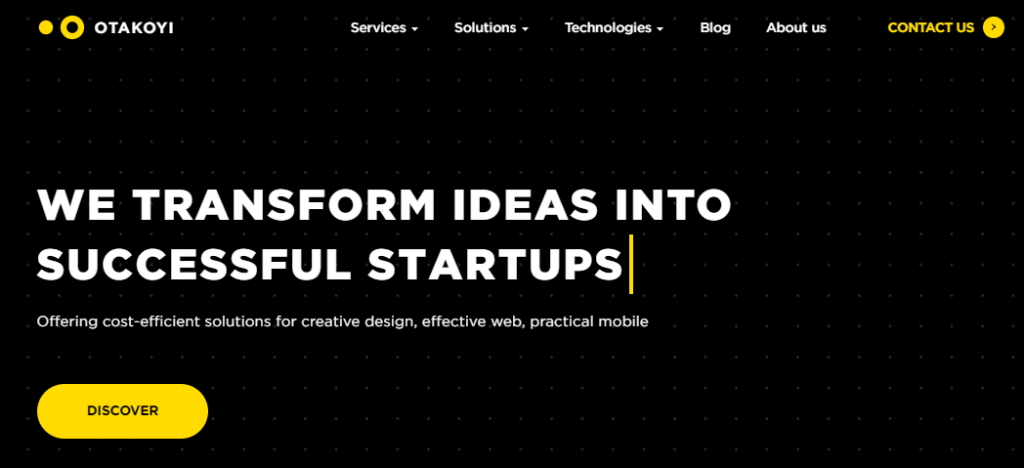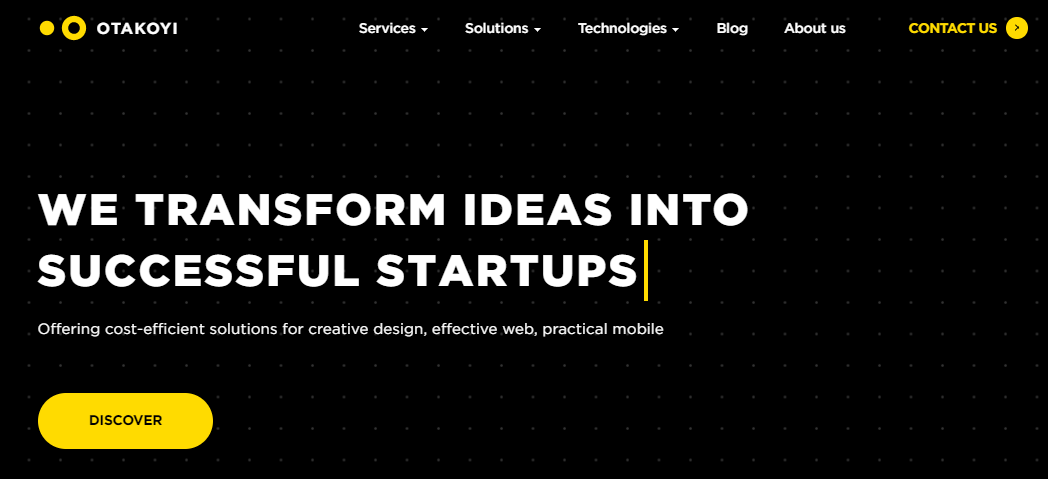 Otakoyi was founded in Lviv in 2011. In the last nine years, they've successfully launched over 150 projects and grown their team to over 70 members. The firm has worked with clients in over 20 countries, proving they have what it takes to make an impact on a global scale. Otakoyi has a knack for delivering well-rounded and intuitive solutions. Take Enlead. It's an online learning platform designed to connect native-speaking English teachers with ESL learners. The platform incorporates a welcoming, yet easy-to-use look and feel. It's user decision path also makes navigating the app a breeze, allowing ESL students to quickly find a teacher to work with.
Frequently Asked Questions
What are the top UI agencies?
We have looked at 17 UI agencies in this post. All of them could meet your needs for a user interface. Ultimately, your location may be the deciding factor in selecting one of these agencies. The agencies we have covered are:
- Jordan Crown
- Huemor
- Konstant Infosolutions
- Bynd
- Codal
- Ramotion
- Ideo
- Momentum Design Lab
- Frog
- Eleken
- Slide UX
- Fantasy Interactive
- Clay
- Skookum
- Fuzzy Math
- Rossul
- Otakoyi
What is the difference between UX design and UI design?
UX and UI are often used interchangeably. Indeed, many of the UI agencies in this post also do UX work as well. UX design refers to user experience design; UI design refers to user interface design. UX design encompasses all interactions between a consumer and a company, i.e., it applies to anything that people can experience. It focuses on usage. UI design focuses more on the look and feel, the presentation and interactivity of a product.
What are the 10 rules of good UI design?
10 rules for good UI design:
1. Create an adaptive user interface to give the consumer a good experience
2. Ensure your UI design is clear and simple
3. Design to eliminate the possibility of errors
4. Design a consistent interface
5. Apply contextual design in your user interfaces
6. Determine the size of UI objects and whitespace
7. Ensure your default settings are suitable for most users
8. Provide guidance for your users' actions
9. Indicate preferred actions
10. Give feedback to users
What is UI design process?
One way of looking at the UI design process is as three main steps:
1. User research - define potential customers of your product and how they'll use it. You want to determine the users' needs, challenges, and problems; the user types, experience, level of knowledge and skills; and the activities they can do using your system
2. Design and prototyping – using a mix of wireframes, prototypes, and mockups
3. Evaluation – assessing the quality of design, how it fits users, and meets their needs.
What is the goal of UI?
The goal of user interface (UI) design is to make a user's interaction with your product as efficient and straightforward as possible. Ideally, you will have designed your product intending to meet specific problems faced by a group of people. You want your UI to solve these problems in the best way possible. Good user interface design assists the finishing of a specific task without drawing unnecessary attention to itself. The agencies covered in this post specialize in managing this process.