The rise in WordPress popularity has had a massive impact on digital marketing over the last decade. It is an open-source simple, yet powerful content management system anyone can use to create impressive websites. It features a massive library of themes and plug-ins, which you can customize to make your site stand out. Indeed, WordPress now powers 39.6% of the internet in 2021, a growth of nearly 5% in a year. Netcraft estimated there are close to 64 million active WordPress websites. Yet, as user-friendly as WordPress may be, there are good reasons why businesses would turn to a WordPress development agency to create and maintain their websites for them.
Many firms use what-you-see-is-what-you-get (WYSIWYG) editors and a few online guides to create their websites internally. It is usually the lowest cost option, and you can create a serviceable site. But, unless you have better than average design and coding skills, the website you make will never be as good as one from a professional WordPress development agency. You will generally have to rely on a template with relatively little control over its design. This means that your site will resemble many other sites, albeit with your logo and perhaps a varied color scheme. A WordPress development agency gives you more control, and their skilled developers and designers can modify templates to match your desired look.
Website development can be a real time-suck. You presumably have better and more productive uses for your time. By working with a top WordPress development agency, you can better utilize your team's time and resources and focus on what you do best.
We have selected a range of WordPress development agencies from across the world of differing sizes and capabilities. Unless stated otherwise, prices are expressed in $US. The different average hourly rates reflect the locations and specialties of each agency.
---
Top WordPress Development Agencies:
---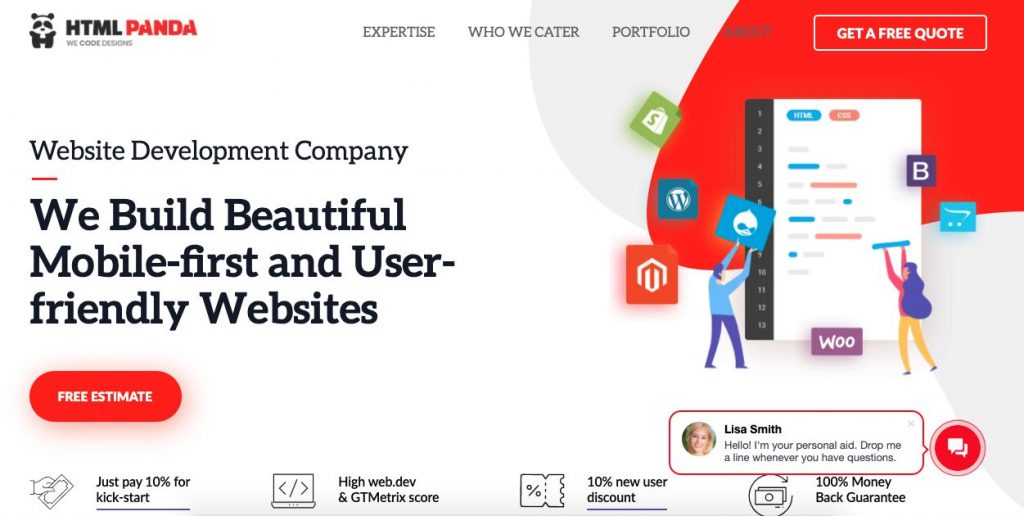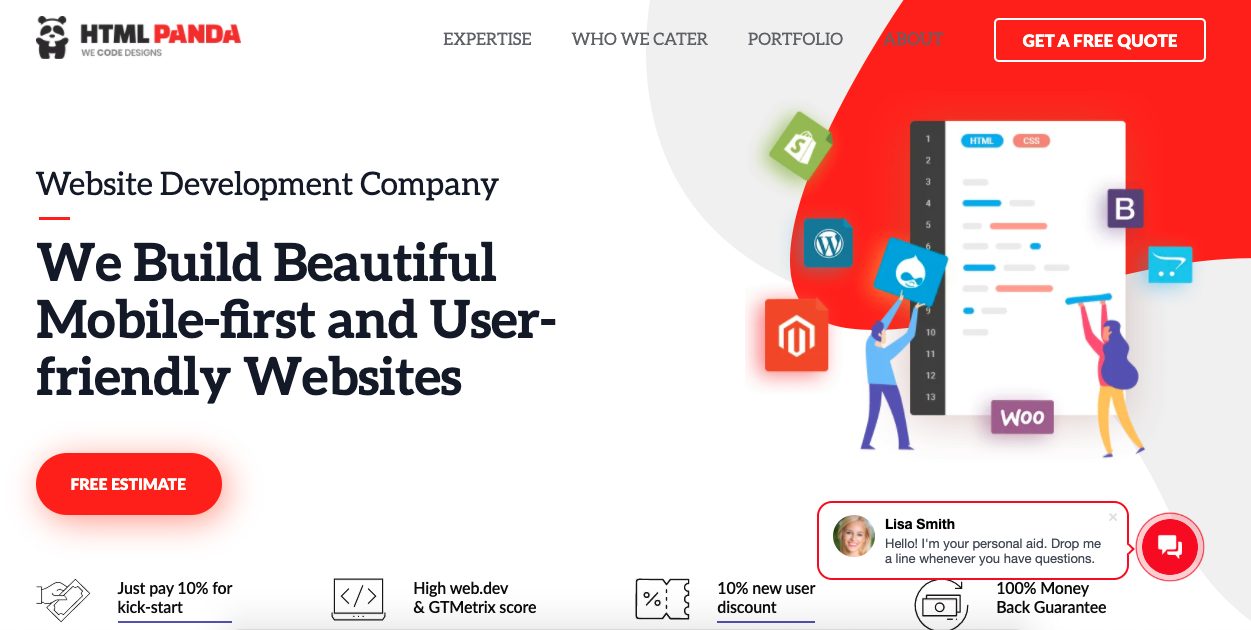 Location: Boston, MA, USA
Minimum Project Size: $1,000+
Avg. Hourly Rate: $25-$49/hr
HTML Panda builds beautiful mobile-first and user-friendly websites. They offer WordPress development, along with Drupal, WooCommerce, Shopify, Magento, and OpenCart development. With hands-on experience developing end-to-end open-source solutions across multiple platforms, HTMLPanda develops scalable websites innovating with the latest trends.
Their team develops mobile-first WordPress websites with high conversion rates. Their services include custom WP development, migration to WordPress, enterprise WordPress development, responsive WP theme development, WordPress eCommerce, and WordPress upgrading.
---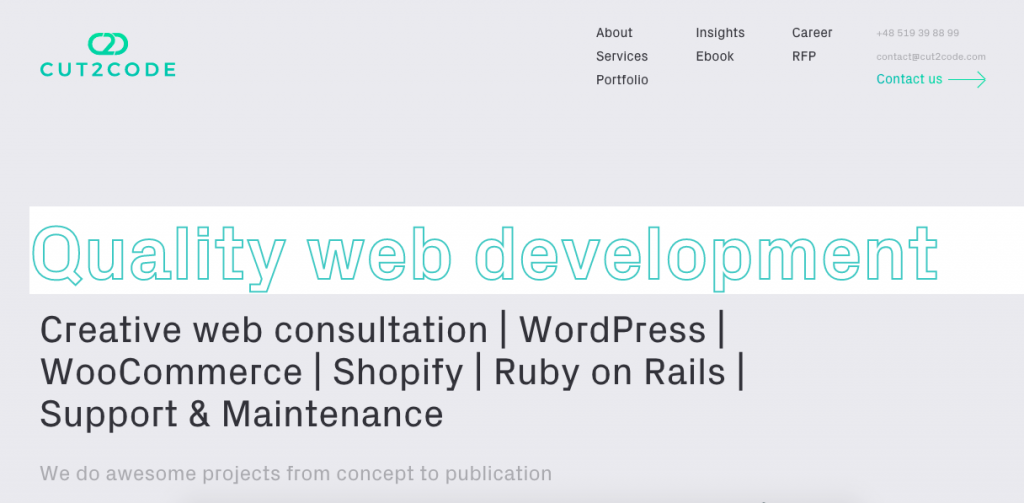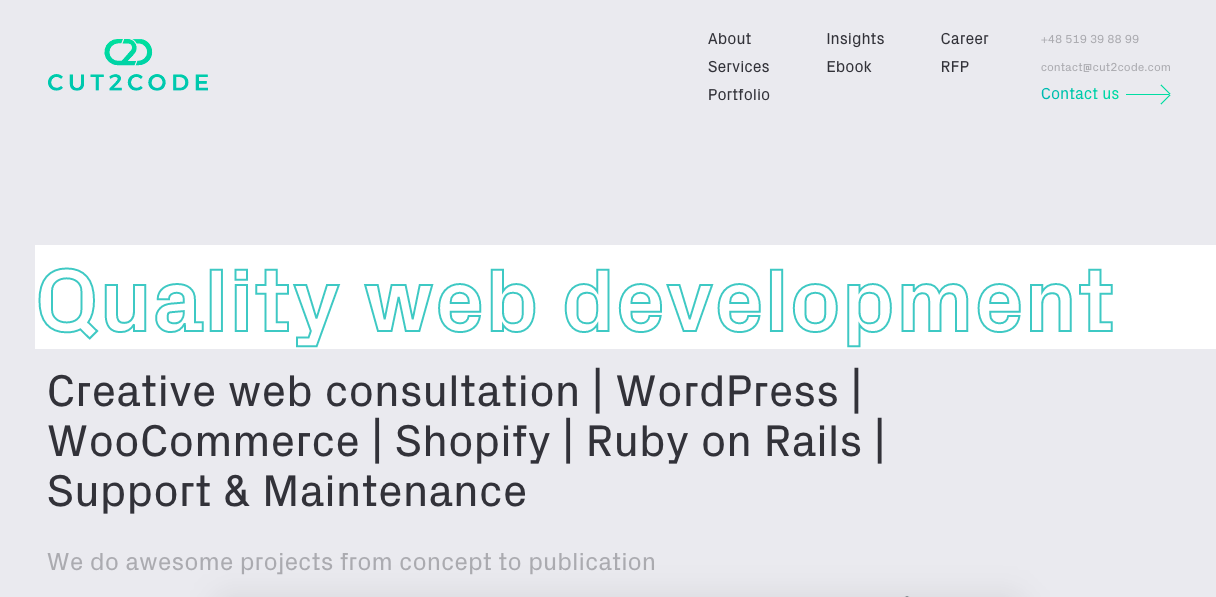 Location: Wroclaw, Poland
Minimum Project Size: $1,000+
Avg. Hourly Rate: $25-$49/hr
Cut2Code offers services in creative web consulting, WordPress, WooCommerce, Shopify, Ruby on Rails development, frontend development, and support & maintenance.
They recognize that WordPress is the most popular open-source CMS. They begin a WordPress commission by collecting all the information necessary to determine the exact scope of your needs. Then, they adapt every website they develop to the individual needs of each client. As a result, you can be sure that the website modules will be as functional, intuitive, and easy to manage as possible. Your website code will not contain unnecessary assets that often appear in ready-made templates or builders.
---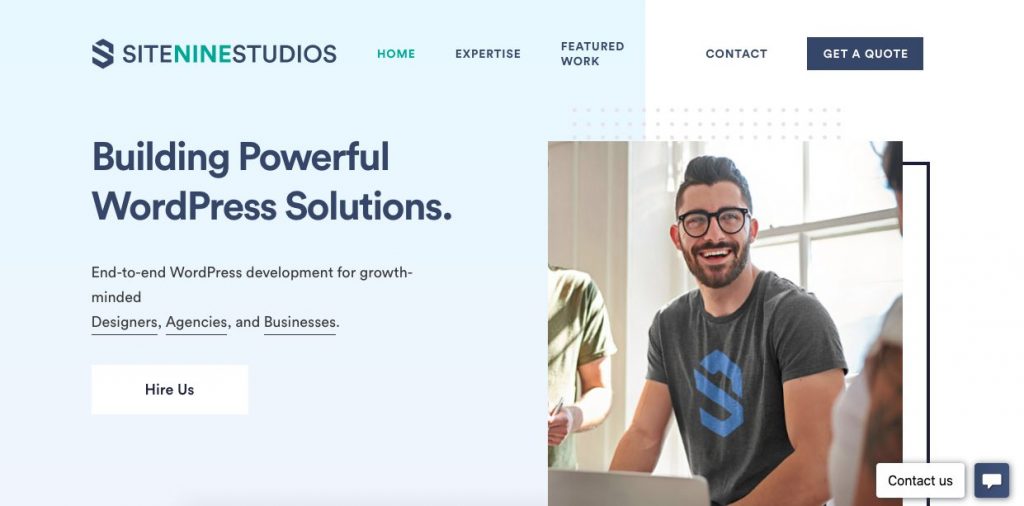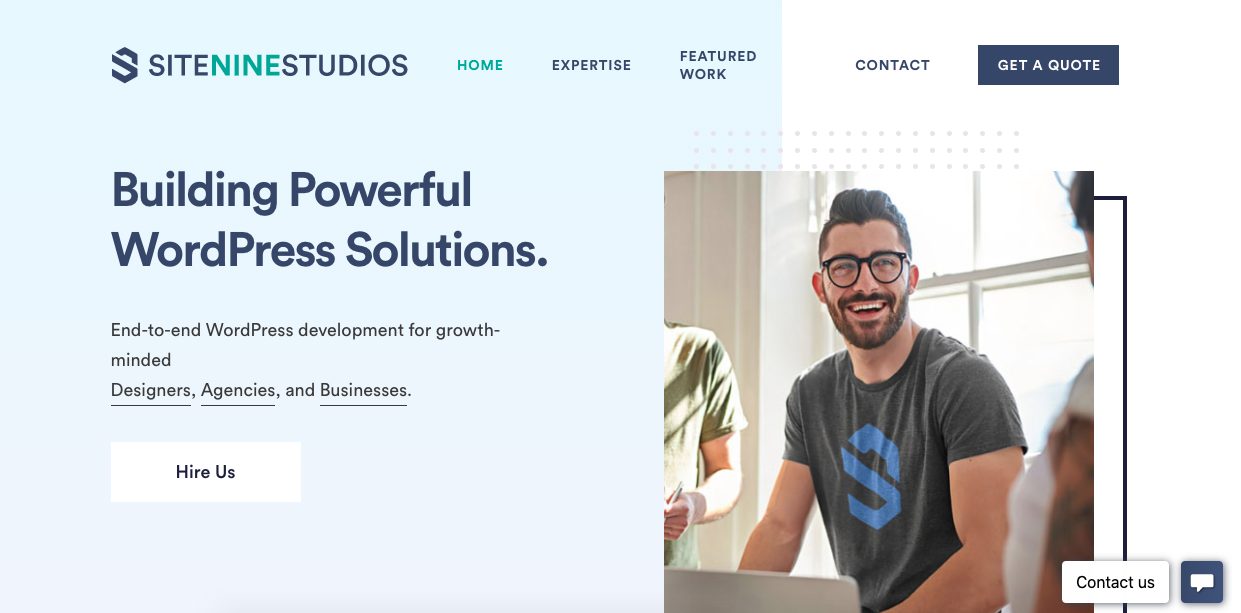 Location: Newport Beach, CA, USA
Minimum Project Size: $5,000+
Avg. Hourly Rate: $50-$99/hr
Site Nine Studios offers end-to-end WordPress development for growth-minded designers, agencies, and businesses. Their seasoned team of specialists has 10+ years of WordPress experience and has impressed clients in just about every vertical. Whether you have vividly fleshed-out design files or just a back-of-the-napkin concept, Site Nine Studios takes pride in transforming your dreams into website reality.
They have leveraged WordPress in a vast array of use cases for their clients, including membership sites, marketplaces, enterprise-level multi-sites, complex eCommerce models, and everything in-between. In addition, their team has experience in creating fluid animations, parallax effects, transitions, and custom solutions that excite.
---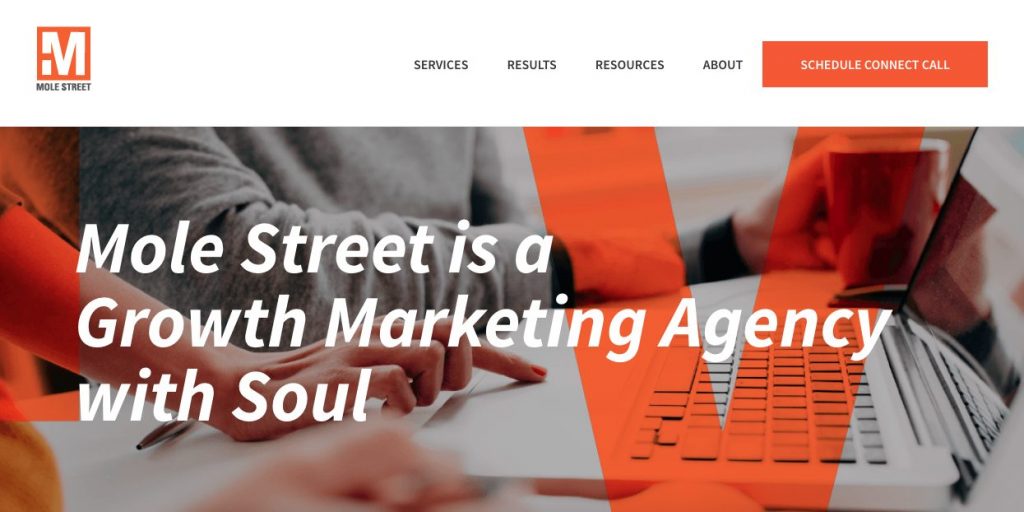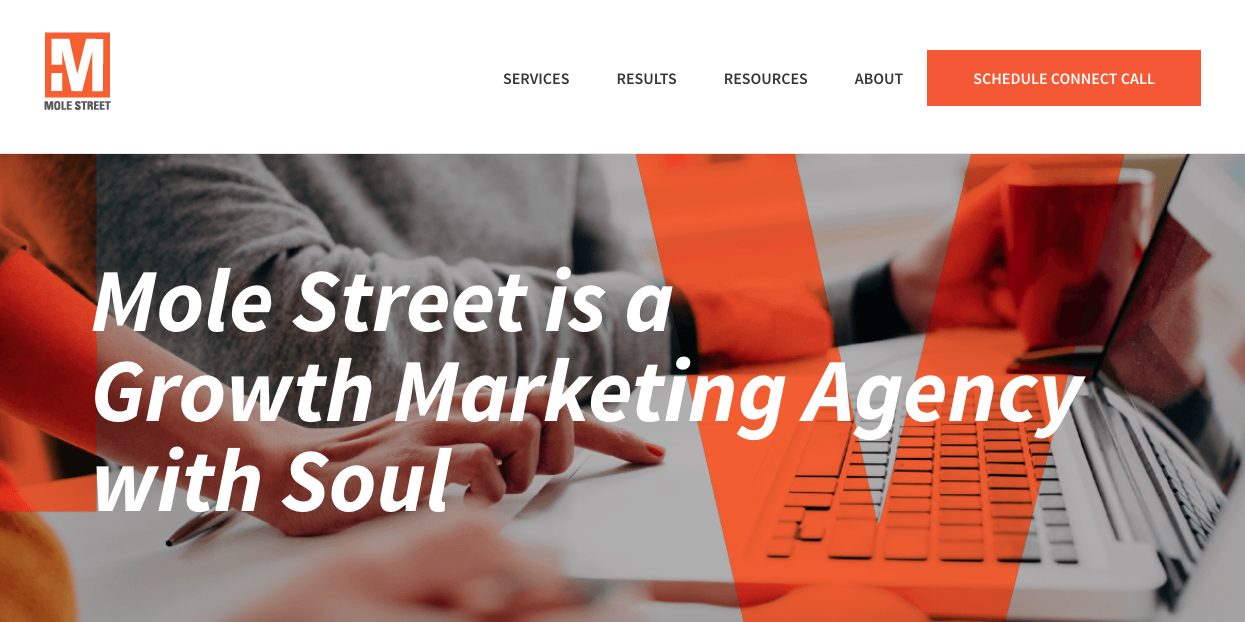 Location: Philadelphia, PA, USA
Minimum Project Size: $10,000+
Avg. Hourly Rate: $200-$300/hr
Mole Street is a growth marketing agency that offers HubSpot consulting, content marketing, and web design and development. Their WordPress website design company focuses on building websites that communicate clearly and convert new business.
They take the time to understand your business objectives and design your website to lead customers on a journey to conversion. They see the first step in a new website project is a comprehensive discovery phase to understand your business and how best to communicate with your target market.
They identify the types of users you want to attract and convert through your website. Then, they work with you to develop personas so that the content of your website attracts and engages the right kinds of people.
Mole Street specializes in custom WordPress design. They provide custom WordPress development for all of their sites because it gives you the flexibility you need and ease of management.
---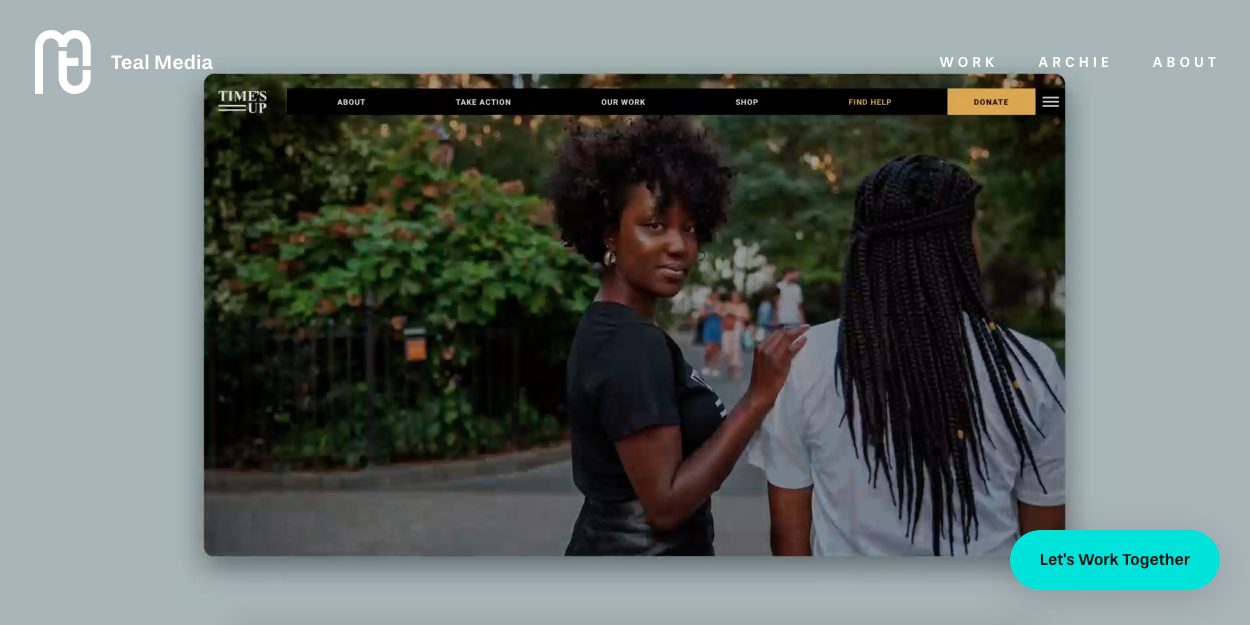 Location: Washington, DC, USA
Minimum Project Size: $25,000+
Avg. Hourly Rate: $150-$199/hr
Teal Media is a full-service creative and design agency with a conscience. They work extensively with mission-driven organizations and nonprofits that tackle the world's most pressing challenges. They have a dedicated team of UX research, web design & development, brand and content strategy professionals to support leading nonprofits that work on issues. Their clients and nonprofit partners commit their lives to creating positive social change.
Their services cover brand strategy, web design & development, and creative support. These include site development using WordPress.
---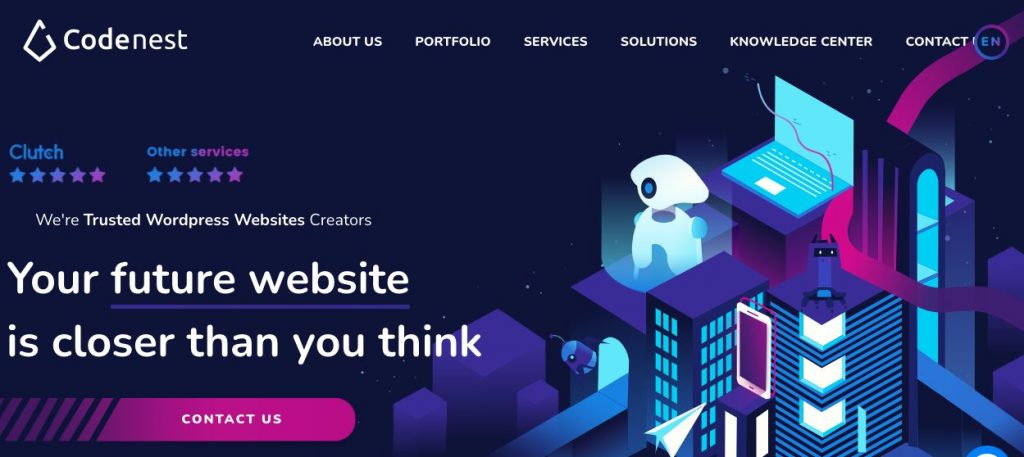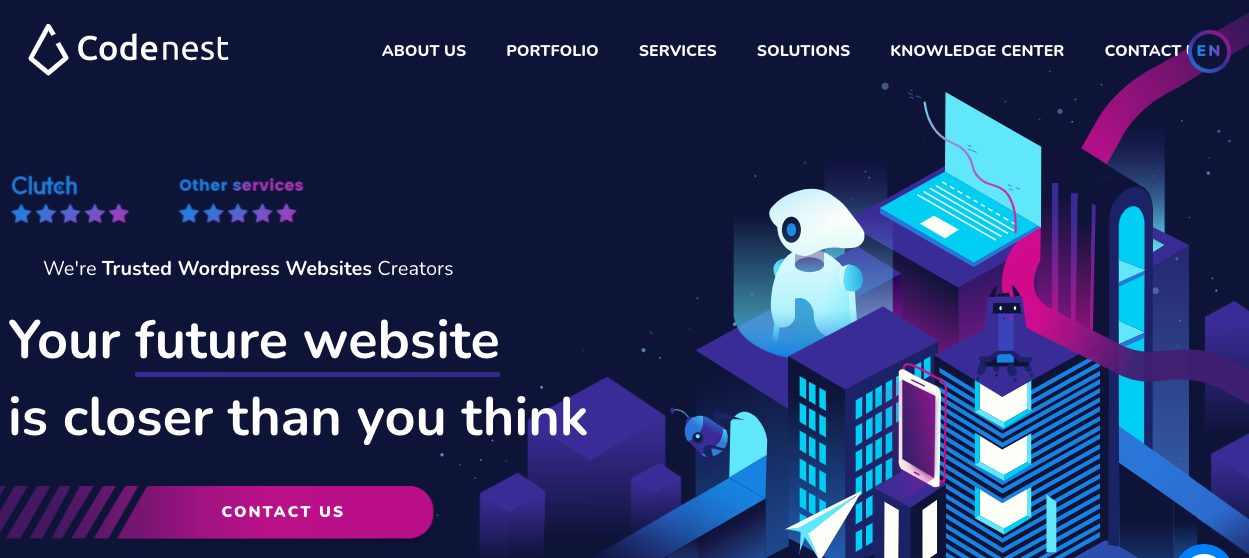 Location: Kraków, Poland
Minimum Project Size: $5,000+
Avg. Hourly Rate: $25-$49/hr
Codenest offers you complex solutions focused on the growth of your business and achieving your business and personal goals. They understand that a new website based on WordPress is an investment, and you expect a return. That's why their projects are high-quality, creative, and based on deep insights, research, and know-how.
Codenest's team knows WordPress well, so they can implement very advanced solutions. Moreover, they are a collective of experienced and creative professionals - designers, programmers, cartoonists, and animators.
---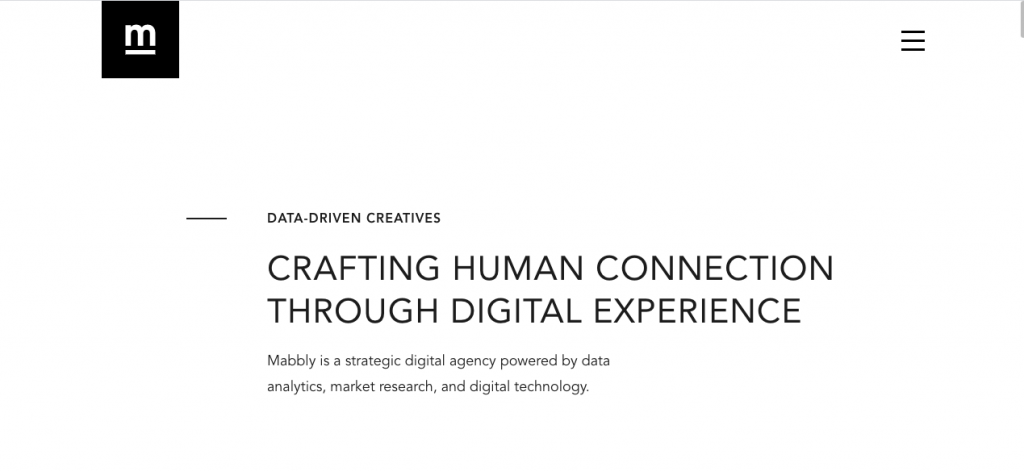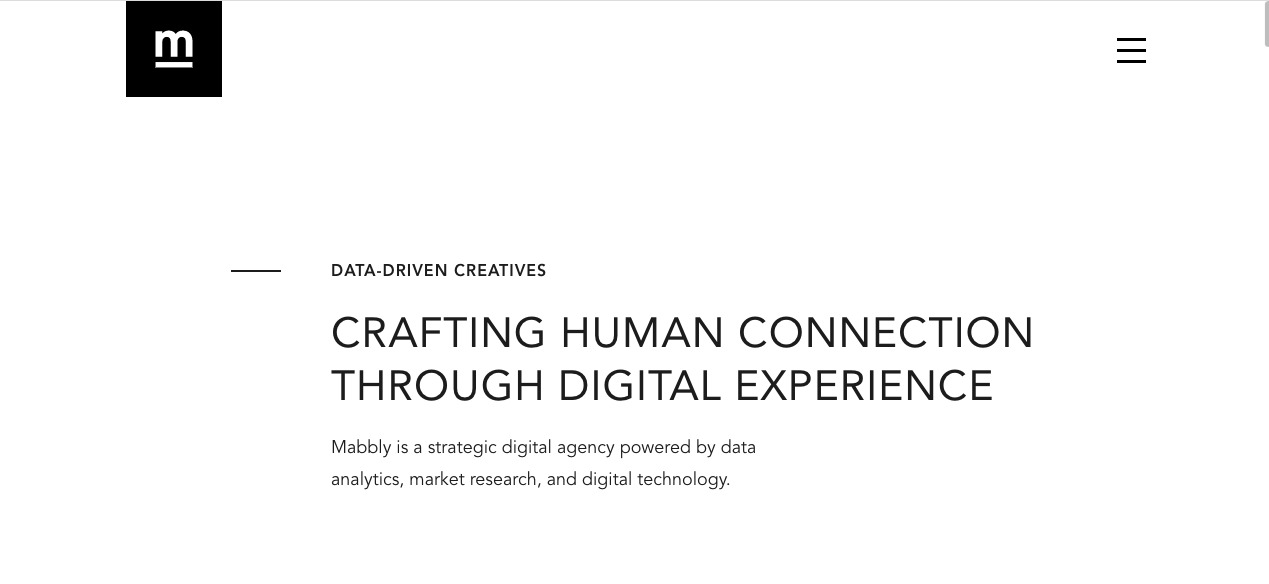 Location: Chicago, IL, USA
Minimum Project Size: $25,000+
Avg. Hourly Rate: $150-$199/hr
Mabbly is a strategic digital agency powered by data analytics, market research, and digital technology. They accelerate tomorrow's vision by unlocking business potential today.
Mabbly sees that as your modern-day business card, your website is a digital biopsy of your essence. Through qualitative and quantitative research and analysis, they distill the essence of your brand and express it through user-centric design to create a bespoke digital experience.
---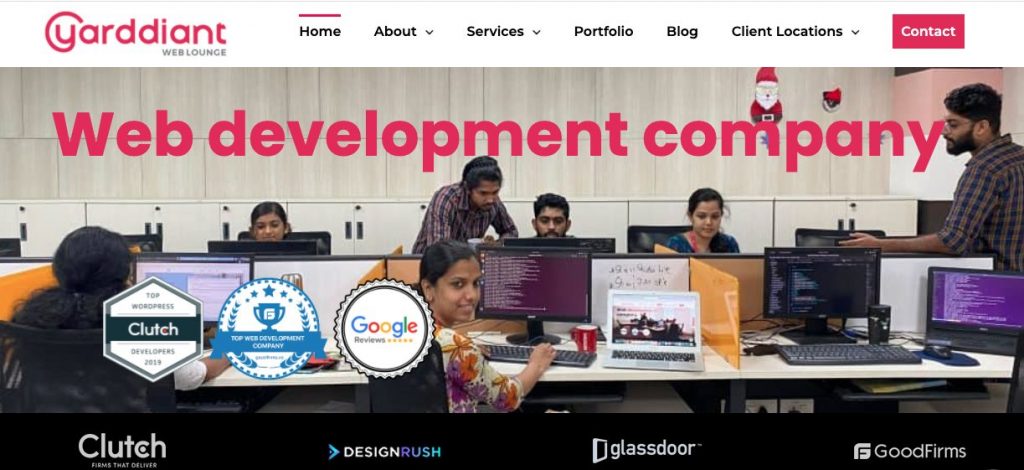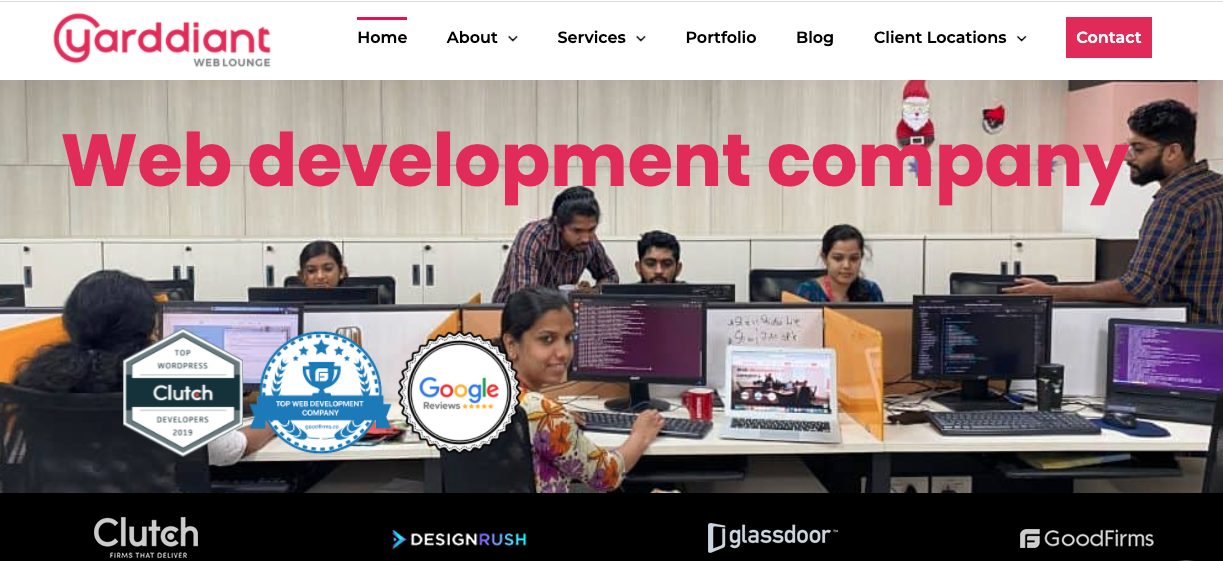 Location: Pantheerankavu, India
Minimum Project Size: $1,000+
Avg. Hourly Rate: <$25/hr
Yarddiant is a web development company that believes that its clients are king. Their team has expertise in developing web applications with the most modern technologies.
They split their services into eCommerce web development, custom web development & design, WordPress web development, plug-ins for web development, designing coding and web development, and digital strategy for web development.
---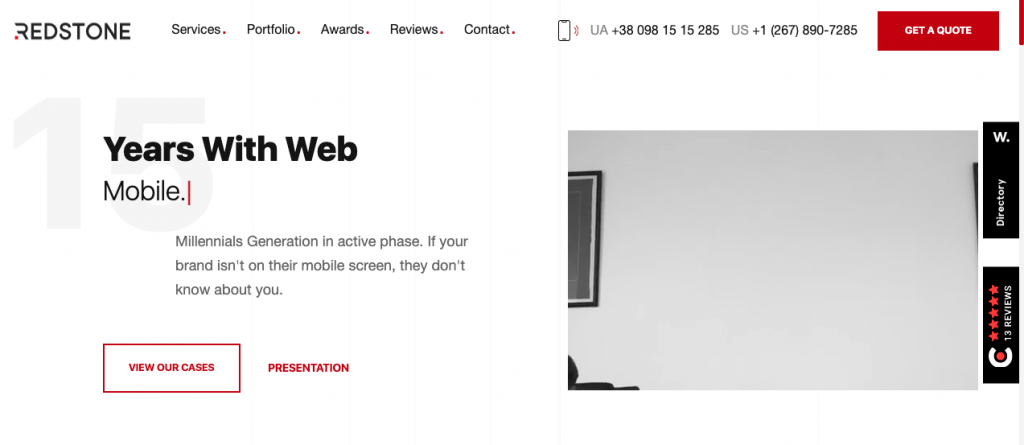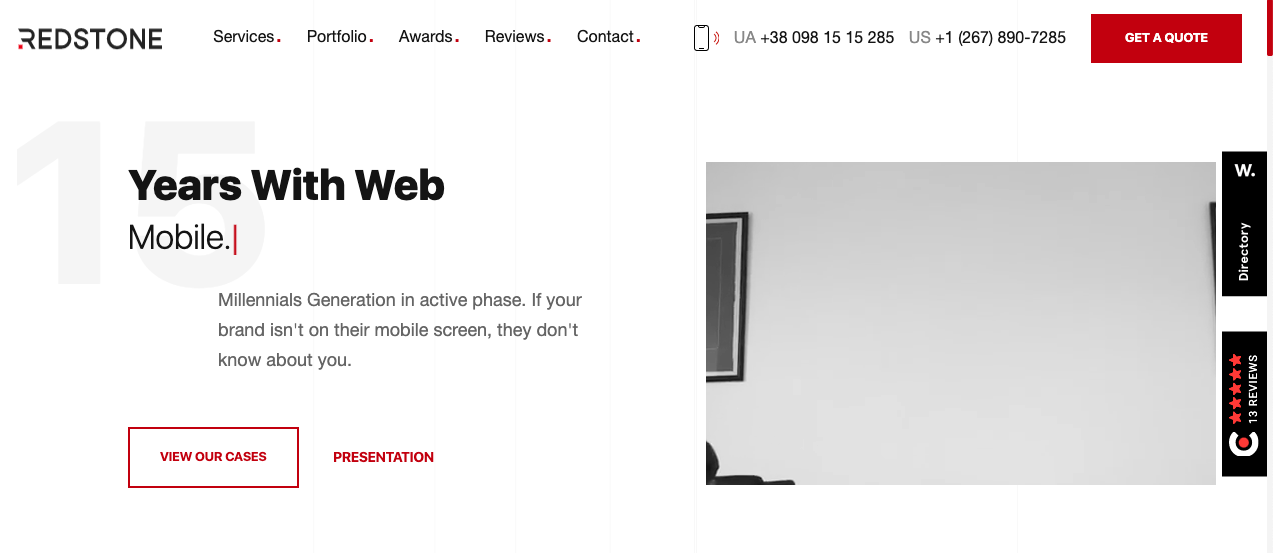 Location: L'viv, Ukraine
Minimum Project Size: $5,000+
Avg. Hourly Rate: <$25/hr
REDSTONE focuses on creative design, website development, mobile applications, and media advertising. WordPress is just one of the tools they use in their development and design.
Their development work includes design, frontend, backend, testing, domain hosting, support, and big data.
---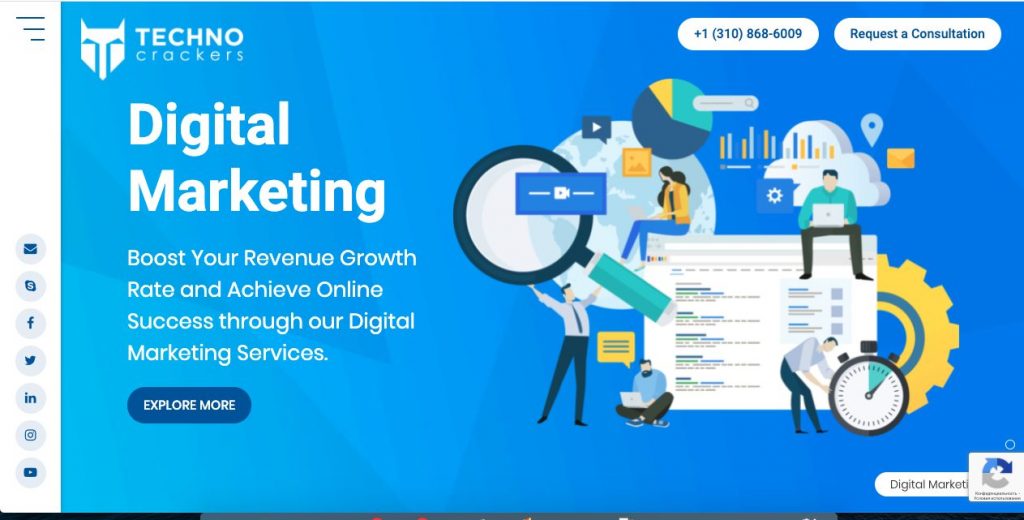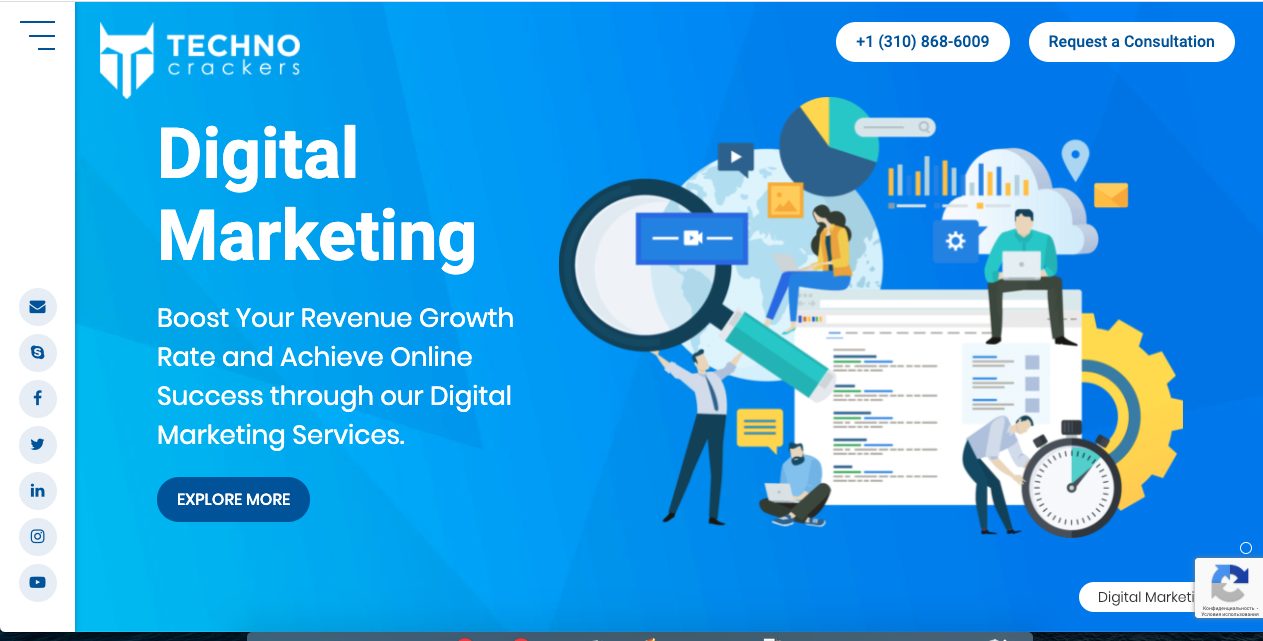 Location: Ahmedabad, India
Minimum Project Size: $5,000+
Avg. Hourly Rate: <$25/hr
TechnoCrackers provides a range of services relating to web development, CMS & eCommerce development, web design, internet development, and mobile development.
Their team possesses advanced WordPress and WooCommerce skills and has been shaping the industry standards with their knowledge. Their WordPress-specific work includes theme development, custom plug-in development, design, custom applications, blog development, WordPress integration and data migration, maintenance and support, and search engine optimization.
---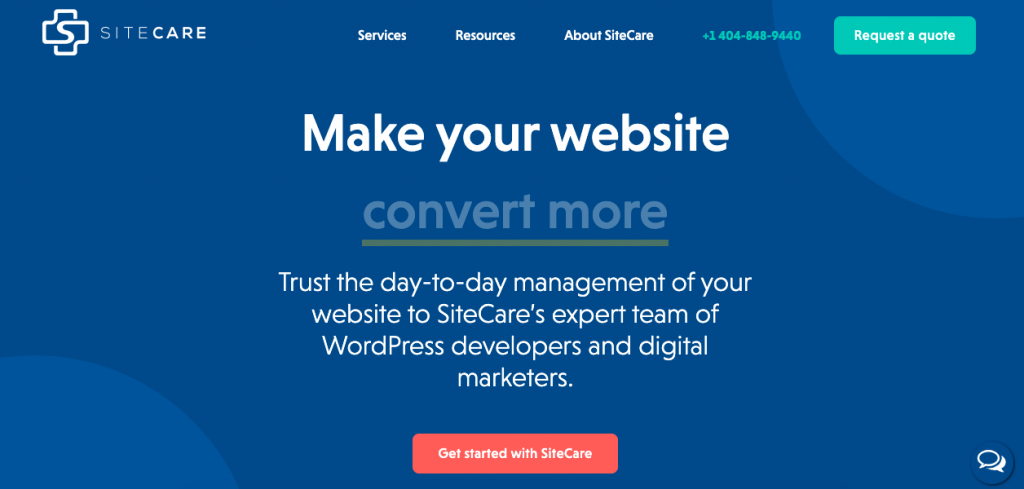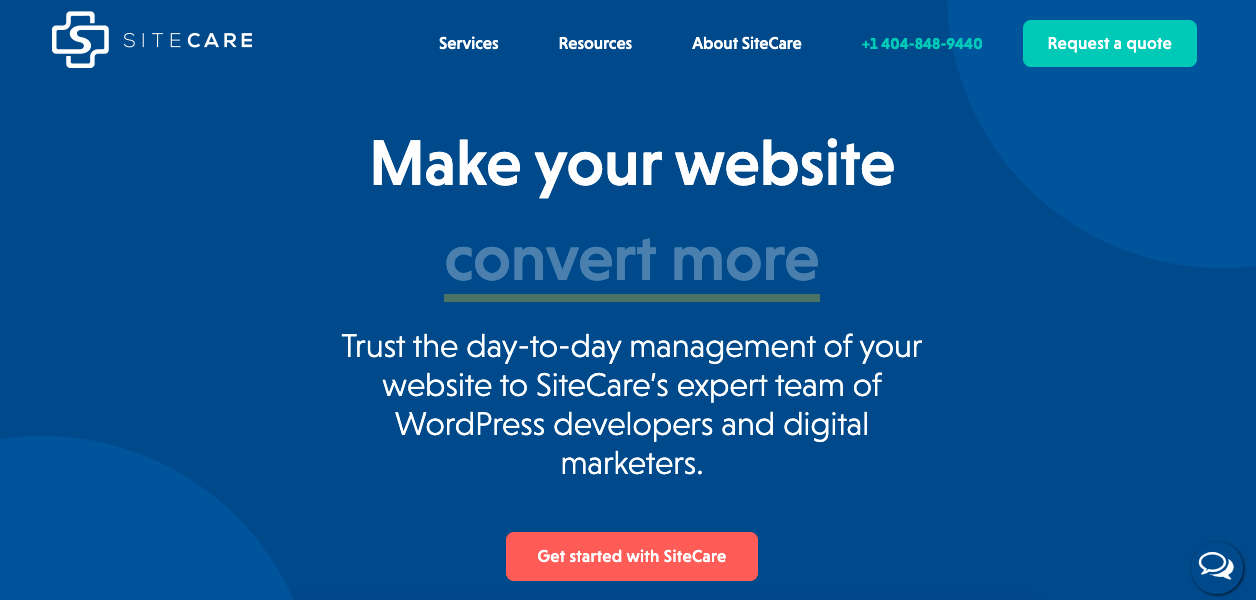 Location: Dunwoody, GA, USA
Minimum Project Size: Undisclosed
Avg. Hourly Rate: $150-$199/hr
SiteCare invites you to leave the day-to-day management of your website to their expert team of WordPress developers and digital marketers. It offers holistic WordPress maintenance and website marketing services, so you and your team can focus more resources on the core of your business. SiteCare's WordPress experts help enterprises manage, maintain, safeguard, and improve their websites. Partnering with SiteCare to manage your site updates ensures that your theme, plug-ins, and core software always remain in tip-top shape.
SiteCare offers a wide range of digital marketing services, including search engine optimization (SEO), local search optimization, content marketing, email marketing, pay-per-click (PPC), and social media. When you entrust SiteCare with your web development needs, their expert team is on-call to help you make iterative improvements to your site and consult with you on the technical direction of your website marketing strategy. As a result, SiteCare customers enjoy top-quality web development services at a mere fraction of the cost of hiring a full- or part-time staff developer.
---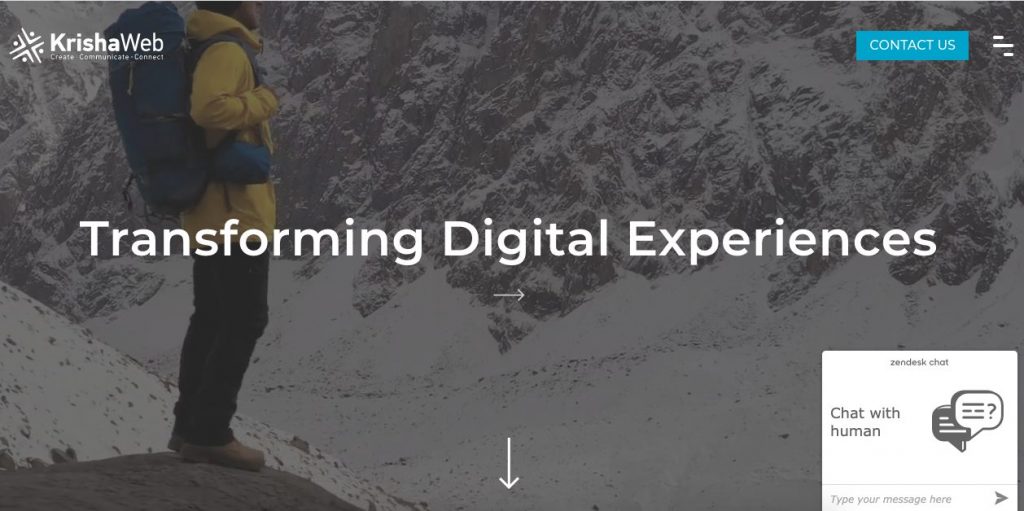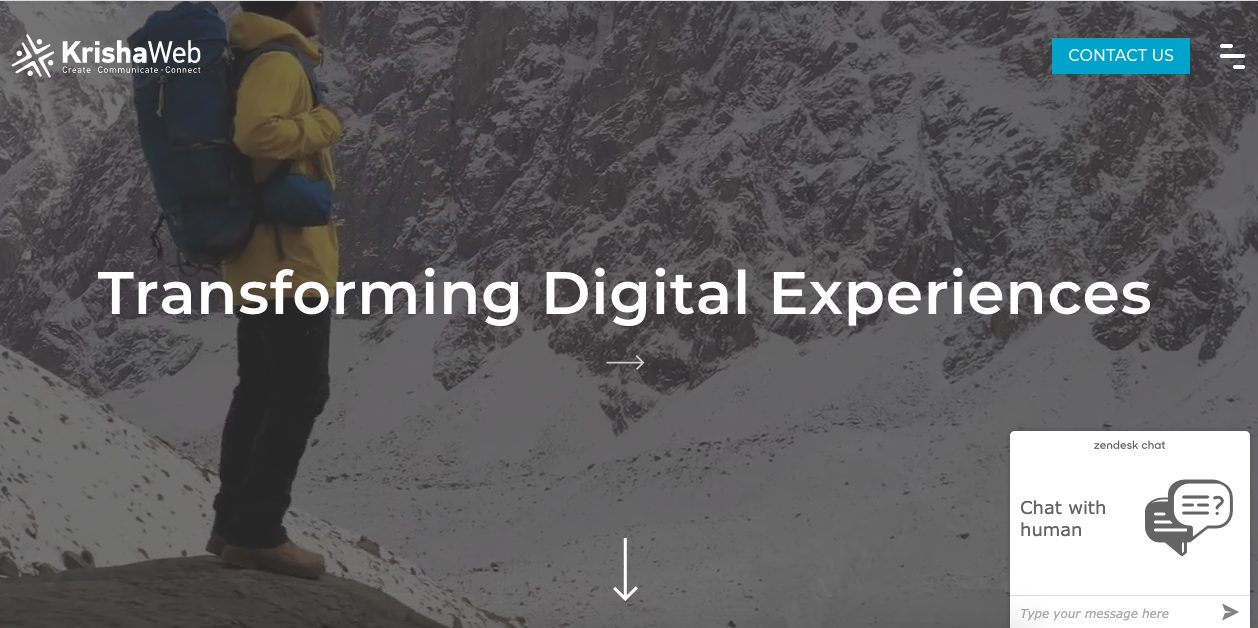 Location: Loveland, CO, USA
Minimum Project Size: $1,000+
Avg. Hourly Rate: $50-$99/hr
KrishaWeb describes itself as a full-service B2B + B2C Digital Web Agency. Their sole objective is to help their clients create user-centric digital experiences that attract, engage and convert the prospects with practical digital marketing strategies.
They create awesome experiences by designing and developing high-performing websites. Combining modern design, UX thinking, and deep research, they create exceptional brands that differentiate you in the industry and help grow your business.
KrishaWeb offers several designing services to help your company build a strong identity for your consumers. One option is WordPress open source web development.
---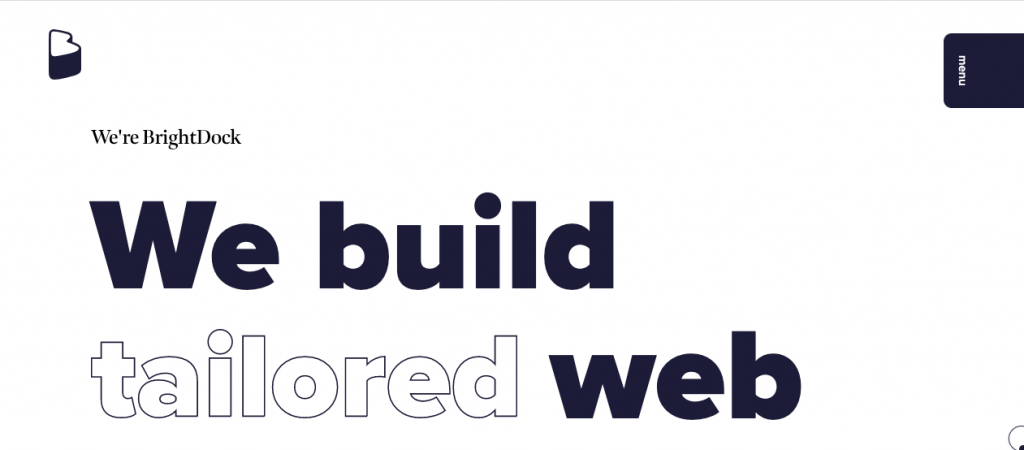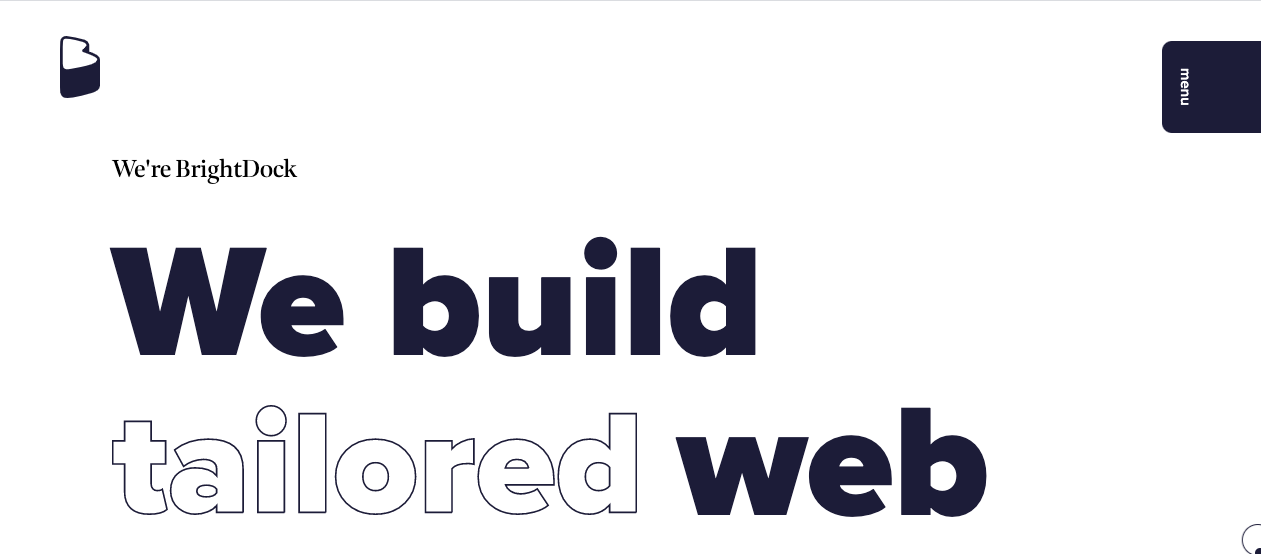 Location: Rijeka, Croatia
Minimum Project Size: $10,000+
Avg. Hourly Rate: $100-$149/hr
BrightDock builds tailored web and mobile solutions. It is an innovative digital agency that specializes in disruptions. They help business leaders develop successful digital products.
BrightDock lives and breathes digital. Everyone on their team of 30+ multinational specialists is a designer, developer, or both. From their two creative hubs in Rijeka, Croatia, and Dublin, Ireland, they have turned business visions into award-winning digital solutions.
They have received numerous awards for their designs and creations, including a #1 team for WordPress development on Clutch Ireland, and have featured in Foundr business magazine.
---
Location: Chicago, IL, USA
Minimum Project Size: $5,000+
Avg. Hourly Rate: $10-$149/hr
VisualFizz creates digital marketing experiences that tell stories and wins customers. They are a full-service digital marketing agency that works with growth-stage organizations building their brand, mid-size companies looking to outsource their marketing, and Fortune 500 companies that feel it's time to try something fresh, new, and more efficient.
Their team of developers is well-versed in many Content Management Systems (CMS), but WordPress Development is their favorite area of expertise. They claim that powerful, flexible, and clean WordPress sites built by VisualFizz are never less than incredible.
All the digital media they produce is optimized for SEO power, and they utilize the latest and cleanest SEO plug-ins, tactics, and site structures.
---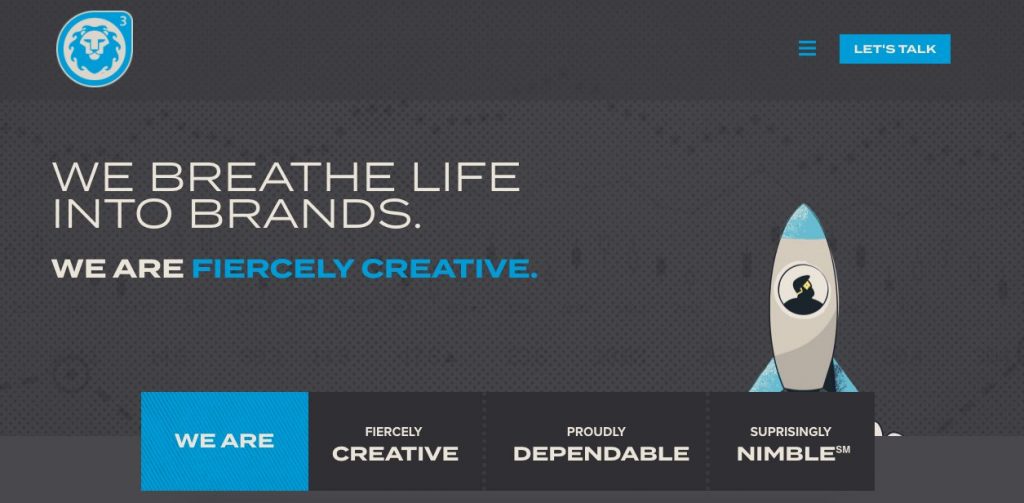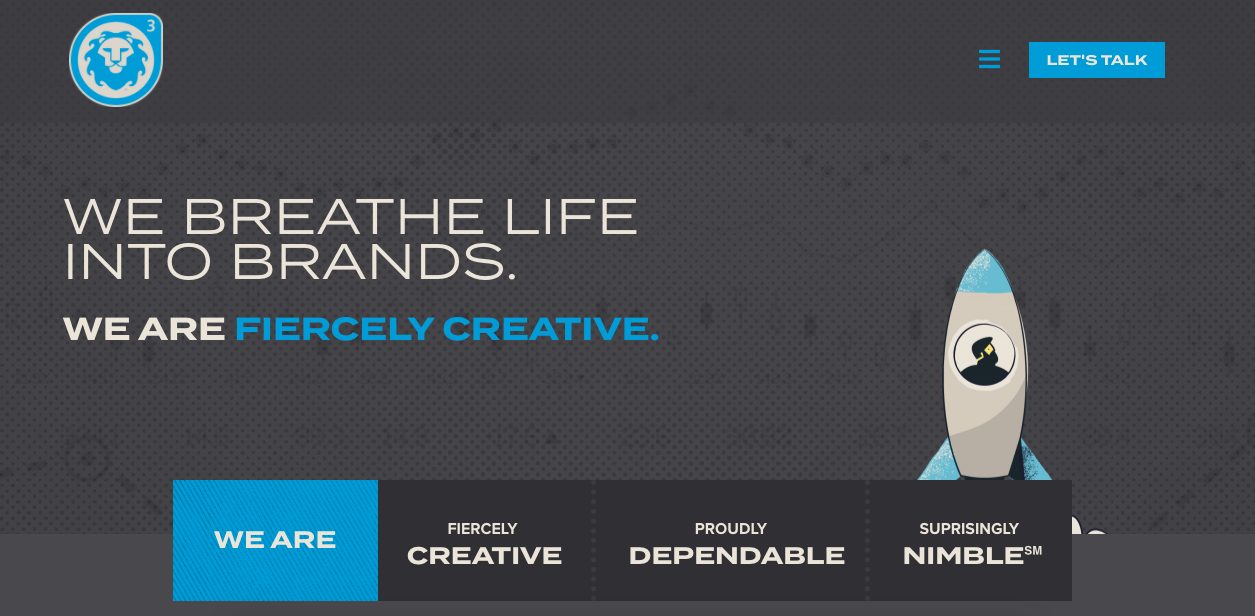 Location: Lawrence, KS, USA
Minimum Project Size: $1,000+
Avg. Hourly Rate: $100-$149/hr
TriLion Studios offers services in branding and logo design, web and apps, illustration, and video/animation.
These include a wide range of web design and development services, starting with a WordPress-based CMS with a customized theme with consistent branding throughout.
You will find your WordPress site easy to login, and update, with drag and drop, features to create new pages or edit current pages. Add columns, photos, slide shows, videos, attachments, blog posts, etc., with just a few clicks. In addition, all their sites are search engine friendly – help with content creation and targeted keywords.