The General Data Protection Regulation (GDPR) is an important consideration for any business that wants to operate within the European Union. Arguably one of the strictest data protection laws in place today, any business that doesn't comply with its regulations can face heavy penalties.
Considering the global nature of most businesses today, companies need to comply with GDPR (and by extension, all other data privacy and protection laws) to avoid any legal trouble. Customers are already growing increasingly aware of the data-collecting capabilities of cookies and other trackers, which is why any website must have plugins and other tools that help visitors manage their cookies.
Learn more about GDPR, how compliance with these regulations can help both your company and your customers, and the best plugins you can start using with your WordPress site today.
---
5 WordPress GDPR Plugins For Quick And Easy Compliance + Why Compliance Matters:
---
5 GDPR Plugins to Use on Your WordPress Site
The content management system (or CMS) of WordPress is the backbone of over 60% of websites online, with brands like Microsoft, Mozilla, and SoundCloud using it as a framework for their content. Many of these websites can be accessed globally, and it's reasonable to prepare your own site for a global audience. So even if you don't intend to have many visitors from the EU, installing a GDPR plugin on your WordPress site is generally considered the best practice to avoid non-compliance.
Consider using these plugins to make your WordPress website GDPR-compliant: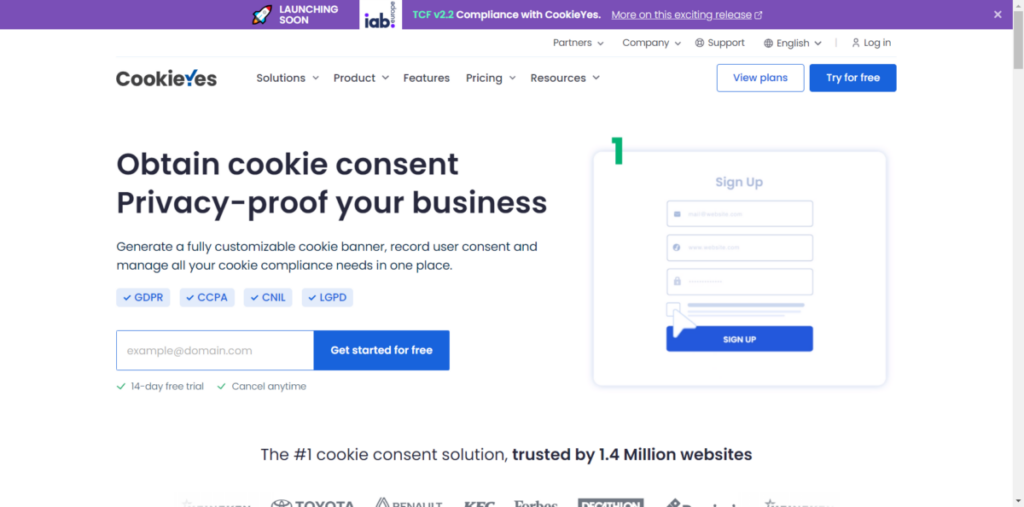 One of the most popular cookie plugins on the WordPress platform, CookieYes offers an easy, aesthetic, and straightforward solution to website visitors regarding their cookie preferences.
Aside from the GDPR-compliant banner and additional support for other cookie consent solutions, what makes CookieYes appealing is its automatic cookie-scanning features. This allows websites to scan and block any third-party cookies until the website visitor consents. This plugin allows your cookies to only take effect once your site visitors agree to them, helping improve user experience overall.
The free version of CookieYes is more than enough to ensure your WordPress site stays GDPR-compliant, though the automatic cookie scanning is a paid feature. However, you can still make do by just manually adding your cookies if you want to stick with a free plan.
---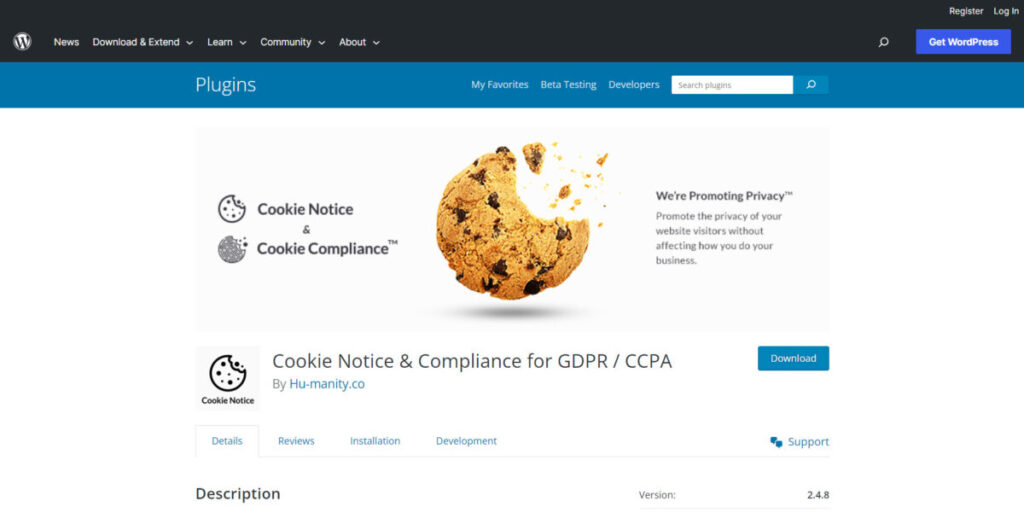 Cookie Notice has been widely adopted by websites that need to cater to different languages, as it localizes banner text strings with its multilingual support.
This plugin consists of two main services. Cookie Notice informs website visitors about any potential cookies and allows them to consent, while Cookie Compliance allows visitors to manage how they'd like to interact with your website cookies like consent duration. It's a comprehensive Consent Management Platform (CMP) that not only complies with GDPR but with other data protection laws like the California Consumer Privacy Act (CCPA) and other similar regulations.
Cookie Notice is a free plugin, but the premium license allows you unlimited storage of user consent records, and support for even more languages.
---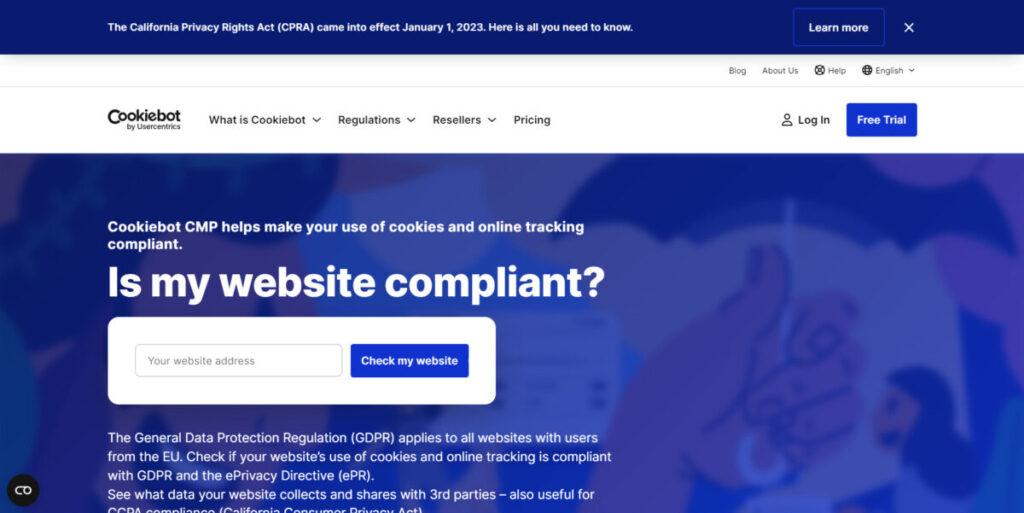 Cookiebot gives WordPress site owners the ability to integrate with Google services like Tag Manager and Consent Mode while also fully automating how visitors can consent and interact with cookies on their websites.
The plugin uses a cloud-based system to store user data and automatically blocks cookies and other similar trackers before obtaining any consent from your website visitors. Cookiebot complies with all GDPR and other similar data protection and privacy laws around the world and maintains a global cookie repository to identify and inform your visitors about any cookies.
Cookiebot is free-to-use but also has premium features like data export, geolocation, or bulk management of different cookies. Users will need to get a quotation to see which version of the plugin best suits their needs.
---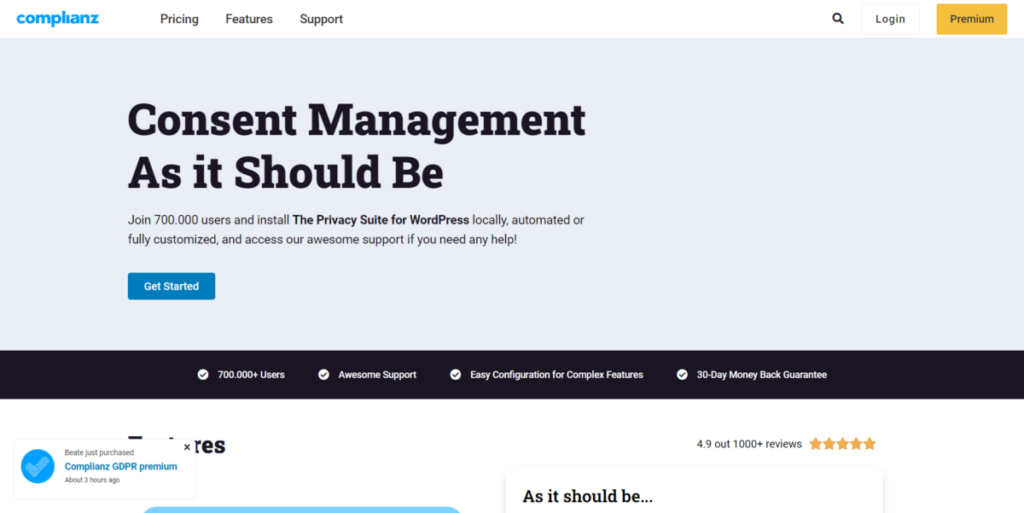 Complianz helps website owners customize their cookie consent behavior based on where their visitors are located. This allows them to achieve optimal compliance with all the different data protection and privacy laws around the world.
While the region-specific consent rules are only available in the premium version of the plugin, the free version still allows you to create a global consent cookie notice for anyone who visits your website. It also scans your website cookies and automatically generates descriptions for cookies it finds, checking their name and functionality with its own database.
Complianz's free version works well for most websites, but users looking for more flexibility with their cookie consent notices can benefit from its paid features. Aside from regional cookie consent rules, premium users can enjoy its A/B testing feature, allowing them to see which consent notices are better received by their website visitors.
---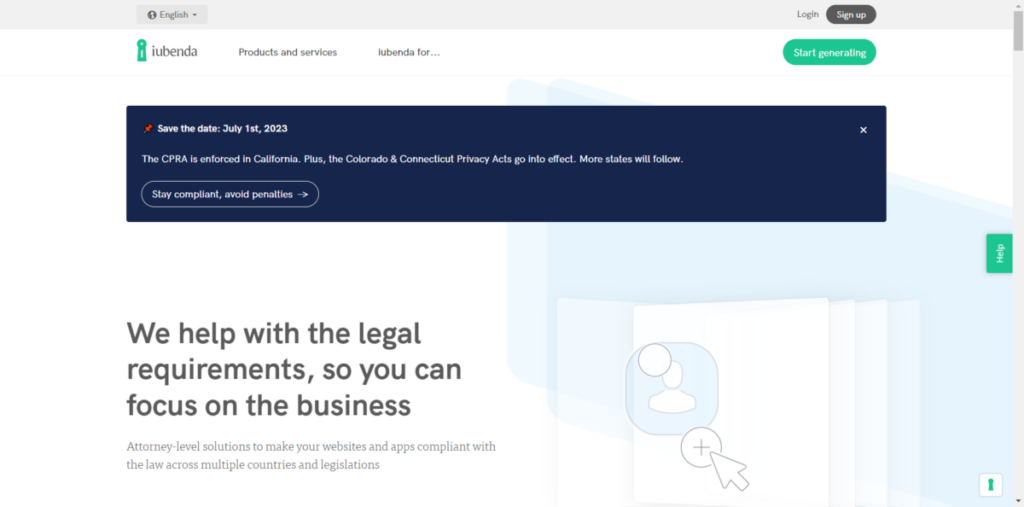 Iubenda helps WordPress website owners streamline everything about data privacy, such as cookie consent, privacy policies, and customizing blocking scripts.
The plugin automatically scans your website and gives you a fully customizable cookie and privacy policy, presenting it with solutions custom-fit to what you and your visitors need. It's also compatible with Google's Accelerated Mobile Pages, helping your site stay GDPR-compatible even across multiple platforms. It can also write cookie and privacy policy pages for your website, with legal text written by actual experts in legislation.
Iubenda is free, but it does have premium features that can benefit websites with more visitors. Functions like additional data-input fields can help give your visitors more clarity about your site's cookies, and unlimited language support can expand the potential reach of your site.
---
Why is GDPR Such a Big Deal?
Data protection privacy acts have become far more common with increasing concerns from visitors about what websites collect and do with their data. As a result, different data protection and privacy regulations have been crafted in different countries, each with its own requirements.
What makes the GDPR special is that it's a four-year collaboration between all the countries in the European Union, intending to give their citizens greater control over their data. By streamlining the legal environment, bringing enforcement to keep pace with evolving technology, and standardizing processes, the GDPR has become the most significant data protection and privacy law that companies (regardless of sector) have to comply with.
Technically, the GDPR has the same spirit that all other data protection and privacy acts around the world have. However, because its rules span the entirety of the European Union—with the expected number of internet users still rising beyond 2023—companies must ensure that their organizations comply with GDPR requirements.
---
Essentials Of A GDPR WordPress Plugin
There are plenty of different GDPR-compliant WordPress plugins that you can use—and the best way to figure out which one suits your website will depend on your needs. However, there are general rules that you can follow to ensure that the plugin that you choose will be worth the investment: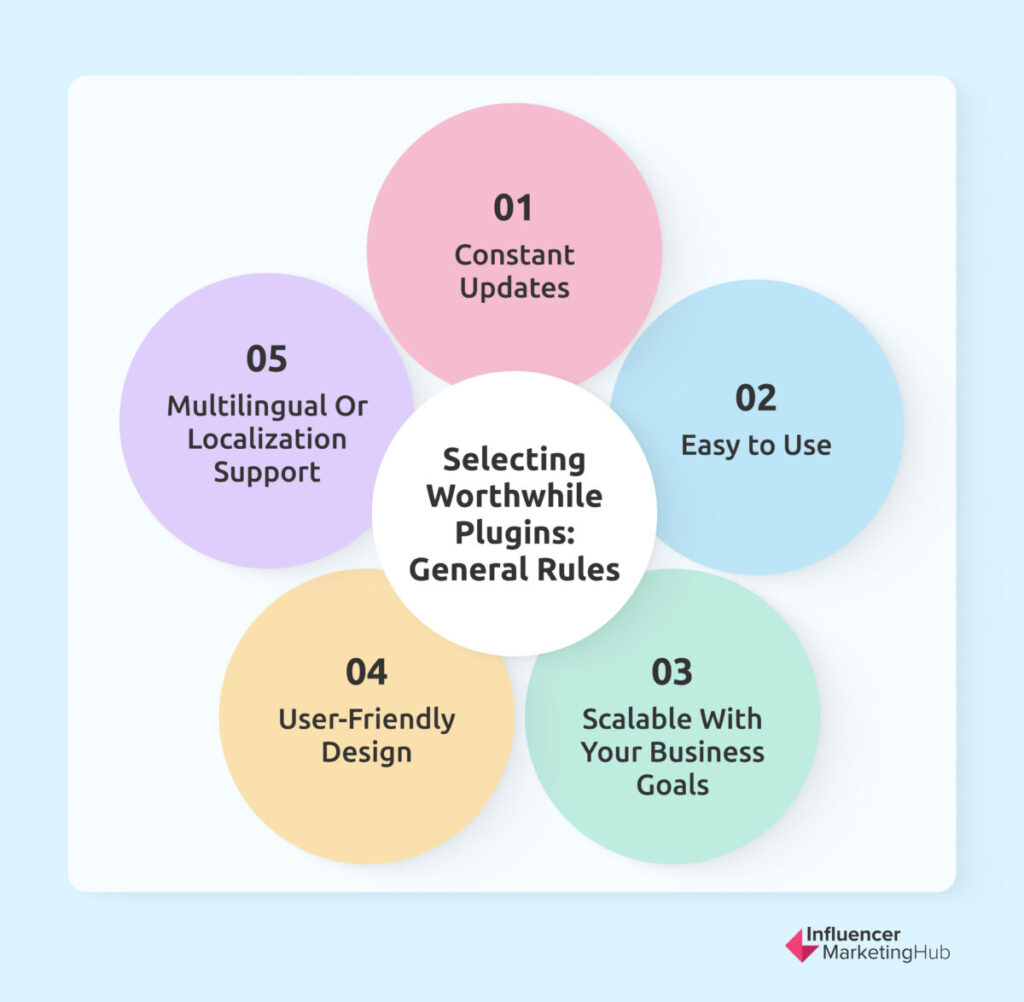 Future-Proofed with Constant Updates
Because the landscape of data privacy and protection is always changing, it's important to choose a plugin that's constantly being updated with new features, security systems, and other improvements. No single cookie consent plugin is guaranteed to be 100% GDPR-compliant forever, so you'll need to do your due diligence in choosing a plugin that keeps up with the demands of GDPR.
Easy to Use
Some plugins are extremely versatile in how they can be used and how their features can be customized —but these types of plugins often require coding knowledge. If you don't have the resources or technical know-how to code, it's best to choose plugins that have extensive customer support. You can also pick plugins that have resources you can consult for setup and maintenance.
Scalable With Your Business Goals
Most GDPR WordPress plugins are completely free and have features that can support your website's compliance needs on their own. However, it's also important to leave yourself some breathing room in case you want to scale your business and your website increases traffic. Doing this ensures that you won't run into any difficulties with compliance as you grow your business over time.
User-Friendly Design
Your cookie notice is the first thing that your website visitors will see once they visit your website—so it's important to make sure that your visuals are both aesthetically pleasing and understandable. Picking a plugin that offers extensive customization options can help make your cookie notices less obtrusive to how your customers experience your website.
Multilingual Or Localization Support
The European Union is composed of 27 different countries, which can all differ in language and culture. It's important to choose a plugin that can accommodate these differences to ensure a smooth user experience.
---
How GDPR Can Benefit Your Business
While complying with GDPR may seem like a significant upfront investment, there are significant benefits for businesses that choose to comply with its requirements.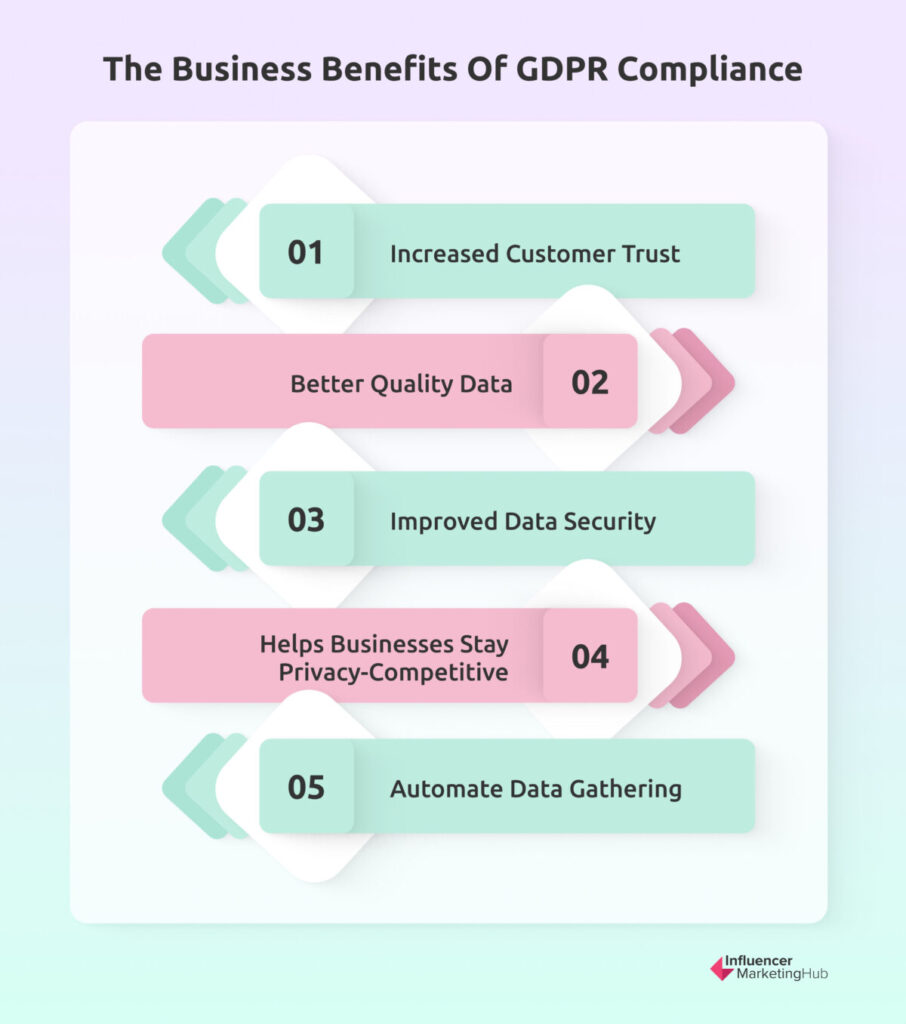 Increased Customer Trust
According to studies, 84% of individuals believe that they care about their data privacy. Companies that show their efforts in being GDPR compliant are far more likely to leave a favorable impression on their customers, helping promote brand loyalty and customer satisfaction.
The fundamental principles of the GDPR can help businesses conduct their data collection and gathering in a manner that doesn't infringe on the right of their customers to privacy. By staying compliant with GDPR rules, customers are more likely to trust your business long-term.
Better Quality Data
Because GDPR was designed to streamline how the personal data of users is collected and stored, GDPR-compliant businesses can have a much easier time analyzing the data that their customers have consented to for collection. This ensures that you're collecting high-quality and actionable data, as you'll be working off on information that your customers consent to give away.
Improved Data Security
One of the most serious issues that GDPR seeks to address is the potential harm that data breaches can cause to businesses and their customers alike. Given that 97% of security breaches often exploit WordPress plugins, ensuring your business stays GDPR-compliant can also protect your data.
More data protection means your customers (and shareholders) can have confidence that your safeguards for crucial data remain in place, even in the face of constant cyberattacks. While the foundations of the law may emphasize the protection of personal data, businesses can leverage its policies to protect their data as well.
Helps Businesses Stay Privacy-Competitive
Before the GDPR, companies were basically at the mercy of the different regulatory bodies around the European Union, which put many at a disadvantage as they tried to figure out the best ways to stay compliant without sacrificing their bottom line. But by complying with GDPR, your business can compete on even ground with other companies without having to worry about being fined or penalized for not taking data privacy and protection into account.
Automate Data Gathering
Many GDPR-compliant cookie consent plugins also have reporting and analysis features, giving businesses key insights into how their customers prefer their information to be collected and tracked. Given the many different data points that a website visitor can provide in a single session, GDPR-compliant tools and software can help make data collection far easier.
Given that GDPR policies streamline data privacy and security overall, companies have a far easier time adjusting their strategies and policies regarding their data collection capabilities. This helps organizations stay ahead of the latest challenges that come with operating online while defending against cyberattacks.
---
Wrapping Up
GDPR compliance is crucial to operating online in the European Union. While its requirements can seem like an extremely difficult legal landscape to navigate, organizations have access to many tools and software programs they can use to make compliance easier.
By following the rules of the GDPR, your business can stay compliant with the requirements of one of the largest markets in the world. You also gain greater insight into the regional market, understand the data about your existing and potential customers, and further help your business grow.
Frequently Asked Questions
What happens if my business isn't GDPR-compliant?
The European Commission has specified that not complying with GDPR has serious consequences. This can result in either a warning or a hefty monetary fine based on the businesses' global turnover.
Isn't WordPress already GDPR-compliant?
The underlying foundation of WordPress itself is fully GDPR compliant, but that can change as soon as you make customizations to your website. Things like themes, plugins, and other elements all come with their own cookies. This requires you to scan your site's cookies, create a cookie consent form, and present it to any visitors.
Is a cookie consent plugin a requirement for WordPress websites?
Most experts recommend using a cookie consent plugin for WordPress websites since plugins can help make cookie management easier. Remember, it's not enough that you inform your website visitors that your site uses cookies; you also need to give them the ability to control what cookies they will agree to.