At the time of writing this post, the big topic of world discussion is the wide-ranging impact of the Covid-19 virus. Movement restrictions are being put into place all around the world, and more and more firms are encouraging their staff to work from home. Of course, home-based work is much simpler for some occupations than others.
When you think of marketing, you often picture up flash advertising agencies in the middle of large cities, all full of eager young advertising executives going about their daily work. In reality, much marketing activity occurs behind the scenes and can occur virtually anywhere with a laptop and a telephone.
So, if you are a marketer, you can still do much of your work from home, whether society forces that situation on you, or you choose to work remotely as a lifestyle choice.
Many types of marketing are ideally suited for working from home. Indeed there is no logical reason why you can't undertake online marketing, in particular, from anywhere in the world. Many people have happily been running online marketing businesses on the go as they have traveled the world for the last decade.
Here are ten work-from-home marketing jobs that can help you continue to earn an income, whether you are stuck in quarantine/isolation for some time, or indeed simply want to avoid heading into a stressful, busy office environment.
---
10 Work-From-Home Marketing Jobs To Consider During Corona Times:

---
1. Affiliate Marketer
Quite a few people working from home have discovered that they can make a healthy living from affiliate marketing. An affiliate marketer sells products on behalf of somebody else (an affiliate merchant) and gets to keep an agreed percentage of the proceeds.
To be a successful affiliate marketer, you will first need to create an online audience. It can be a difficult job to break into if you are a beginner – you will undoubtedly need some other form of income to get you by while you build your online following. However, once you have created a reputation as an influencer in a field relevant to the products you intend to sell as an affiliate marketer, it becomes much more practicable.
An affiliate marketer promotes selected products to his or her online audience. If any of these people follow through a unique web link to a website selling the products and buy the product, the affiliate marketer will earn a percentage of the amount spent as a reward for sending them there.
If you are an affiliate marketer, you are effectively self-employed, so it is up to you where you choose to work. This makes it an ideal work-from-home marketing job.
---
2. Marketing Copywriter
There is strong demand for good copywriters. And much copywriting occurs at home or some remote location.
Copywriters write the words used in marketing. They write everything from sales letters to order forms to the text on a website. They write the persuasive text that convinces consumers that they need to buy your product.
You can think of copywriting as being the art of connecting words to make things sell better. Good copywriters can get people to want to engage with you. They want to buy from you, not because they feel pressured, but because they believe you can help them.
Marketing copywriting is a surprisingly old job. It predates the internet by a century or more. However, it is just as relevant today as it was back in the days when copywriters wrote the words for newspaper ads and flyers sent through the mail.
---
3. Content Marketer
Another marketing position often performed remotely is content marketing. Content marketing aims to create and distribute relevant and useful content to attract a specific online audience. Once you have an interested audience, you can then take some profitable action with them.
Unlike online copywriters, content marketers don't aim to make a direct sale with their writing. Instead, the aim is to provide content that will attract interested people.
You will find the work of content marketers everywhere, representing small businesses, medium, and large. Content writers have written a very high percentage of the articles and blog posts you read on the internet. They even write many of the emails you receive and the posts people share on social media.
Essential skills for a content marketer include understanding your target audience and the types of articles/posts that will interest them. Content marketers have to research potential topics to make your writing informative. They need the ability to physically craft content to ensure that your target audience will want to read your writing. And of course, you can easily do all of this from home.
---
4. Digital and Email Marketer
Digital and email marketers write digital marketing materials and emails designed to reach targeted audiences. In many ways, they are specialist versions of copywriters.
The main job of an email marketer is to build a relationship with potential customers. If their copy is too sales-focused, they risk driving possible customers away, assuming that they even open the emails. Indeed, poorly written email copy can end up in the trash bins of email accounts, never to be read by the intended recipients.
Digital and email marketers need to understand the words they can use, particularly in headings, and the terms they need to avoid. They also have to keep a close eye on the analytics of their emails, looking in detail at such factors as open rates, click-through rates, impressions, and sales.
---
5. Marketing Analyst
Marketing analysts study market conditions, their competitors, and consumer behavior to determine the best products or services for their company to sell. As much of their work is market research, it is well suited to working from home.
Marketing analysts are very much more statistics-focused than most of the activities on this list. Some of the typical responsibilities of marketing analysts include
collecting data on market conditions, consumer demographics, and your competitors

researching customer opinions and buying habits

studying your competitors' activity

collecting data on your customers' preferences

monitoring and forecasting market trends
In some ways, home-based working can be ideal for marketing analysts, as long as you can find a quiet work environment without interruptions.
---
6. Product Marketing Manager
A product marketing manager's primary responsibility is to communicate a product's value to the marketplace. This is, in many ways, a much more traditional marketing role compared to many of the other jobs listed here.
The tasks of a product marketing manager differ from firm to firm, and the role will not always be suitable for remote work; however, it would still be possible in many cases.
Perhaps the most challenging part of the job to do outside a traditional workplace is sales training. A product marketing manager is typically responsible for training the sales force on how to sell the product. However, nowadays, this could occur in an online classroom setting, or often, using pre-recorded (or written) materials.
Other main tasks of a product marketing manager include creating suitable marketing materials and putting together campaigns. You could feasibly complete much of this work from home, although you may need to find ways to communicate and share resources as a team.
---
7. Public Relations Coordinator
Public relations coordinators develop and maintain the public image of their company (or clients if freelance). They do things like write, issue, and promote press releases, and arrange public appearances. Sometimes they also keep an overview of their company's social media accounts.
They typically use a mix of print, broadcast, and online media to promote their organizations.
Public relations coordinators sometimes also take responsibility for collecting information about public opinion to shape their companies' policies.
PR coordinators are probably most visible acting as company spokespeople in times of crisis. However, they also have work to do in the good times, too – they help publicize activities like product launches, events, and even new campaigns.
---
8. Social Media Manager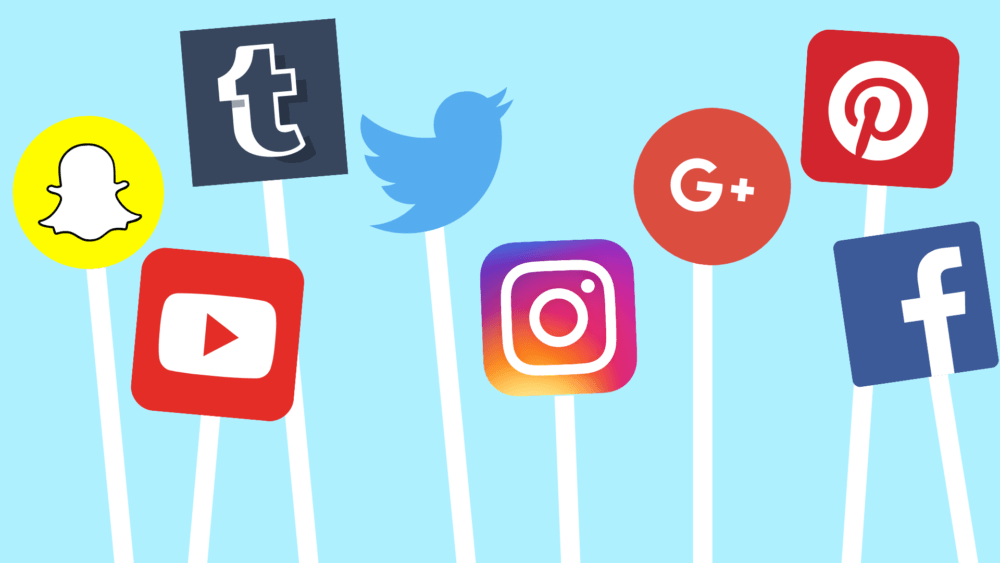 In this age, a social media manager can be a vital role for many businesses. However, it can be a solo job and can easily be carried out remotely. Indeed some firms outsource the task to specialist freelance social media managers, who may run the social media accounts for multiple organizations.
A good social media manager needs the following skills and talents:
A core understanding of how social media works

Copywriting skills

Design skills

Customer service skills

Confidence speaking to an audience

Understanding of analytics

Adaptability
A social media manager will have day-to-day responsibility for the operation of a firm's social accounts. He or she will track the results and deal with any issues. The manager will often post new content and engage with the followers. He/she may answer customer questions and comments and share other relevant material, including posts from influencers.
---
9. SEO Specialist
A search engine optimization (SEO) specialist's main job is to boost his/her firm's online presence, ensuring that its website appears in a competitive place in the search listings for the most relevant terms. SEO.com states that "Search Engine Optimization (SEO) helps people find products and information on search engines like Google and Bing. An SEO specialist, then, researches and analyzes the trends and best practices online to develop and implement strategies that improve search results."
An SEO expert needs to be able to spot trends and develop strategies that work, allowing you to maximize traffic to your website. An SEO specialist's work includes improving things both on and off-page to enhance web page rankings, collecting valuable backlinks (and discouraging poor quality ones), working with content marketers to ensure the site has the right kinds of content, working with social media marketers, and deciding on the value of Pay Per Click marketing to the business.
---
10. Influencer Marketer
We couldn't finish this list without including influencer marketers. Unlike most of the rest of the jobs referred to here, you don't typically choose to become an influencer marketer – your success online and the reputation you build tends to make you one. We have recently updated our post, What is Influencer Marketing: An in Depth Look at Marketing's Next Big Thing, that looks more at the requirements of influencer marketing in detail.
If you do end up as an influencer, participating in influencer marketing, then you are likely to write your posts (or make your videos, upload your images) from home. This makes influencer marketing a clear example of a work-from-home marketing job, at least once you operate at a large enough scale to be able to think of it as a job.