NeoReach continues to bring thoughtful research to provide industry insight into how brands and agencies view the current, and constantly evolving, state of influencer marketing. This study brings together a more extensive collection of data than previous quarterly reports to deliver even more value as a source for influencer marketing information.
This next installment of the Social Intelligence Insights Report Q2 2020, in collaboration with NeoReach, analyzes data from over 6,000 YouTube videos that indicated brand partnership or sponsorship in line with FTC regulations. To be considered for this report, the YouTube videos also needed to earn over 10,000 views and be content published from the United States or Canadaian brands between March-June 2020. The results from this data analysis have been collected and portrayed to convey insights into the influencer marketing industry through the behavior of the top spenders on YouTube and the related campaigns.
In addition to the results of this research, we compiled more extensive statistics relevant to influencer marketing across all industries. The data and conclusions presented in this report are thanks to our partner NeoReach, an influencer marketing data and agency service provider for the world's leading brands. NeoReach's data is collected using their best-in-class software, Social Intelligence API. It is capable of crafting effective campaigns at scale by providing data to guide decision-making and discovering the best influencers with which to establish relationships for a desired campaign objective.
Emerging from the aftermath of Q1 of 2020, sponsored YouTube videos and brand partnerships continue to propel companies forward in their industry by capturing highly targeted as well as mass audiences.
This post contains, in detail, the results from NeoReach's Social Intelligence Insights Report Q2 2020. It encompasses prominent analysis from the aggregated data accompanied by a collection of relevant statistics on the state of the influencer marketing industry as it pertains to YouTube spending.
---
Youtube Influencer Marketing Global Spend Report: Q2, 2020
---
Important Takeaways
Going VIRAL is hard, only 0.00063% of sponsored videos go viral! 4 out of 6,329 to be exact

Sponsoring MrBeast is worth over $5 million in IMV, he is a one man marketing machine!

Over 1,300 brands are paying YouTubers to sponsor their products, this is an all-time high in unique branded partnerships

Nearly 60% of all sponsored YouTube posts include a contest or giveaway, marketers understand the value of real time calls to action

Reaching almost 100M views in Q2 -- Bang Energy remains ahead of the curve, the Influencer marketing giant and the energy drink industry's biggest anomaly, is employing a unique emerging creator contracting strategy. Bang! They are everywhere!

Honey sponsored the highest viewed video of Q2 with 27.2M views.

25 brands spent more than $1M on influencer marketing and 3 brands spent more than $10M – Honey, Bang Energy, Express VPN.

Pewdiepie posted 4 sponsored videos that all achieved the highest reach at 105M.

50% of the total IMV for Q2 was comprised of the top 15 highest spending brands.

Dedicated Videos make up ~18% of all sponsored YouTube videos. Find out if they are worth it!

EPIC Games, activated 78 unique influencers, had over 76M total views! This was 3x more than the next 4 gaming companies combined! Talk about a takeover!

House Party was the most successful launch of a new social app, they adapted nicely during the global pandemic.
---
Research Methodology
The data contained in this report was collected from over 20,000,000 YouTube videos. All of the YouTube influencer data that is presented in this report was captured by the NeoReach Social Intelligence API. Videos were required to comply with proper FTC disclosure regulations. Our analysis included sponsored YouTube videos posted between the months March through June 2020. We further refined this data to target YouTube videos of influencers located in North America, solely in the United States and Canada.
Of the selection of YouTube videos which met these criteria, this report showcases only those brands and companies that activated campaigns with sponsored content achieving at least 10,000 views. The resulting data set consisted of over 6,000 YouTube videos.
Therefore, the following report does not include all sponsored content on YouTube during the Q2 period. However, it does include the top spending brands and industries for influencer marketing on YouTube for Q2 2020.
Influencer Media Value (IMV) is a calculated value used to determine the return on investment of influencer marketing campaigns. The NeoReach Social Intelligence API automatically retrieves, evaluates, and scores sponsored posts against standard industry benchmarks. These standard industry benchmarks are created from a culmination of data from all types of marketing channels. The software looks at factors such as past campaign performance, paid channels, industry surveys, reports, and other performance-tracking analytics. IMV compares the reach of sponsored posts, with each post reviewed for quality, to the previously explained industry benchmarks. The result is the specific IMV representing the cost of generating an equivalent engagement level using another form of paid media.
---
Social Intelligence Insights
Top Industries on YouTube
Of the 1,394 brands found to use proper FTC disclosure of advertisement, ad or sponsored videos on YouTube, the top 18 industries for Q2 with the highest spend were aggregated. We expanded our analysis for Q2 to provide a deeper dive into influencer marketing on YouTube – more data, more categories, more information on influencer marketing as a whole.
We expanded our analysis to include the top 18 industries for this quarter: Tech, Gaming, Food & Drink, Fashion, Beauty, Health & Wellness, Education, Entertainment, Toys, Hardware/Outdoors, Automotive, Firearms, Finance, Sex, Fitness, Home, Pets/Animals, and Travel.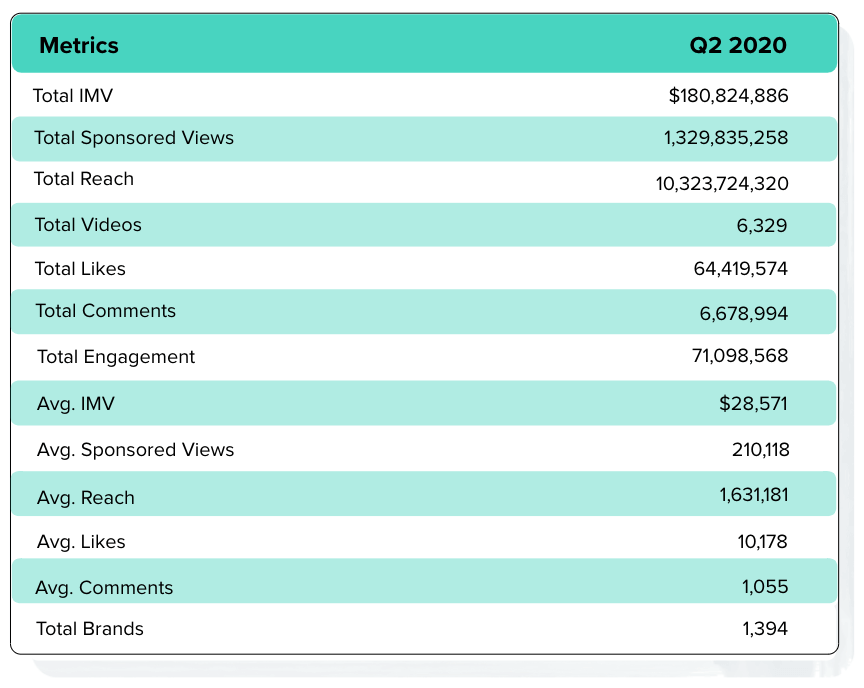 From the top 18 industries for Q2 2020, the total estimated spend on YouTube amounts to over $180M. With reigning top spending industries from Q1 – Tech, Gaming, and Food & Drink – reach nearly doubled at $10.3B with twice the spend.
Among the qualifying selection of videos, 6,329 YouTube videos were included in the data set. Brands demonstrated a clear increase in influencer marketing investment with over 100 more brands participating this quarter and nearly 1,000 more sponsored videos to account for.
Top Industries on YouTube: Closer Look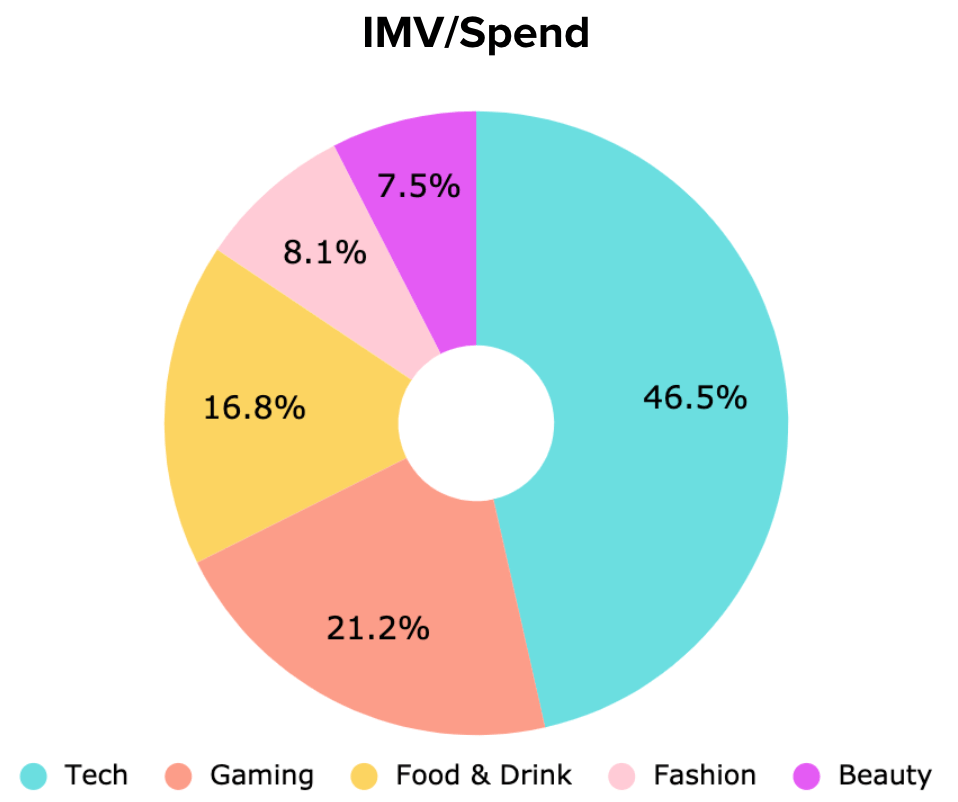 Isolating the top 5 industry spenders on YouTube, Tech makes up over 46% of the total IMV. Tech continues to dominate with over twice as many views as the next highest industry spender, Gaming. All 5 high spending industries invested over $10M in YouTube sponsored videos for Q2 and achieved well over 82M views per industry.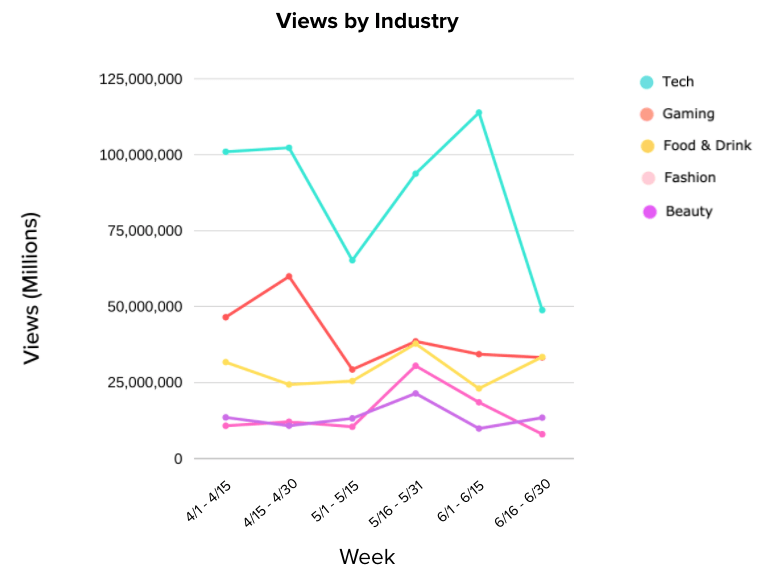 Breaking down the industries with the greatest IMV, brands in these categories are estimated to experience the greatest return on investment from their influencer marketing campaigns. Measured against industry benchmarks of standard forms of paid media advertising, influencer marketing as a marketing channel demonstrates high reward for these industries.
Campaign Types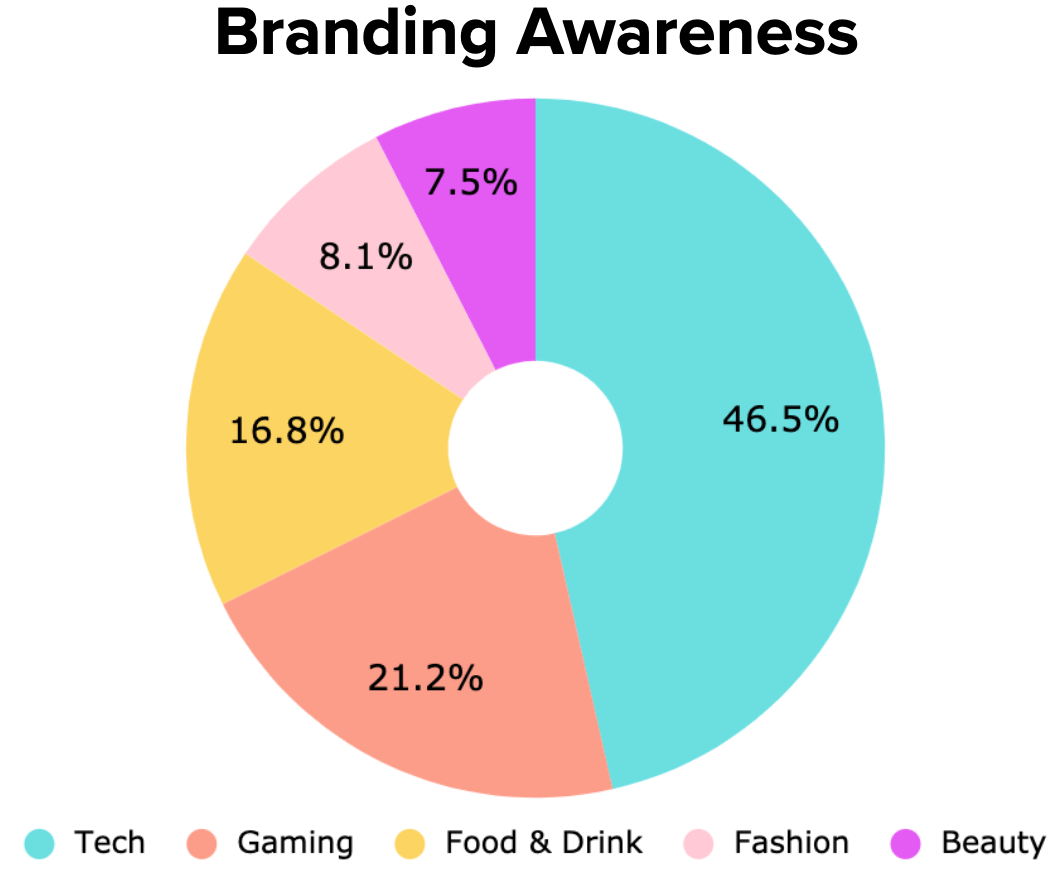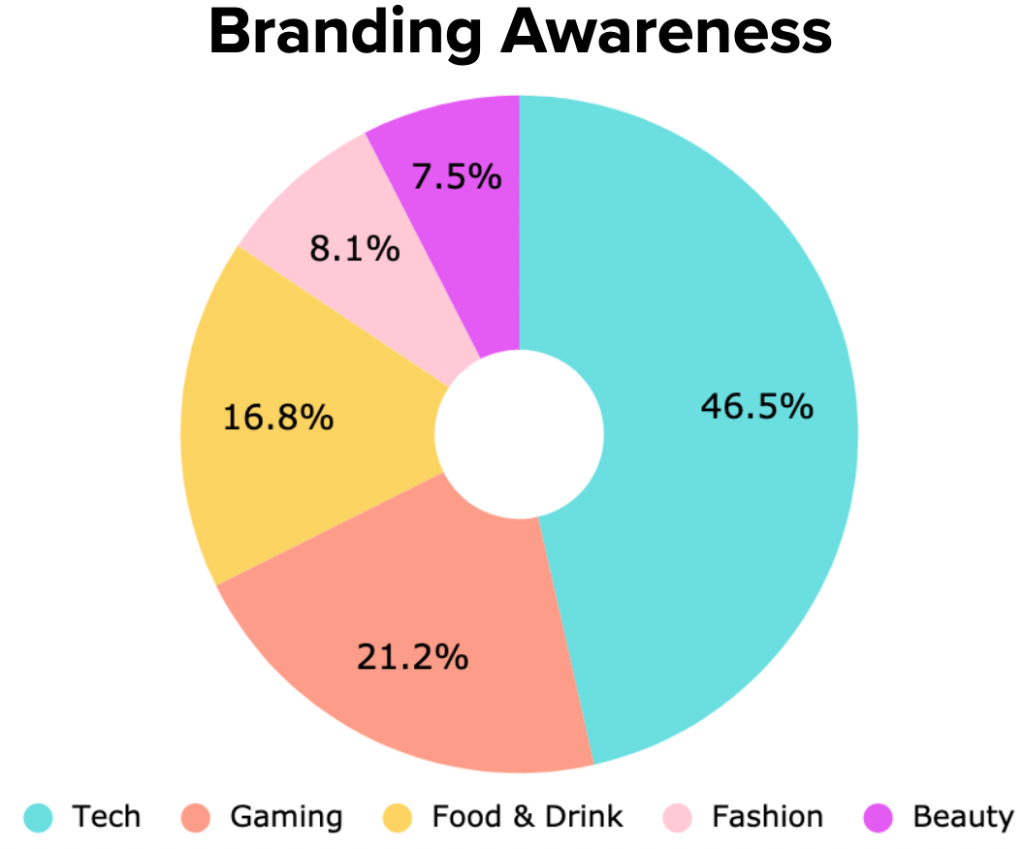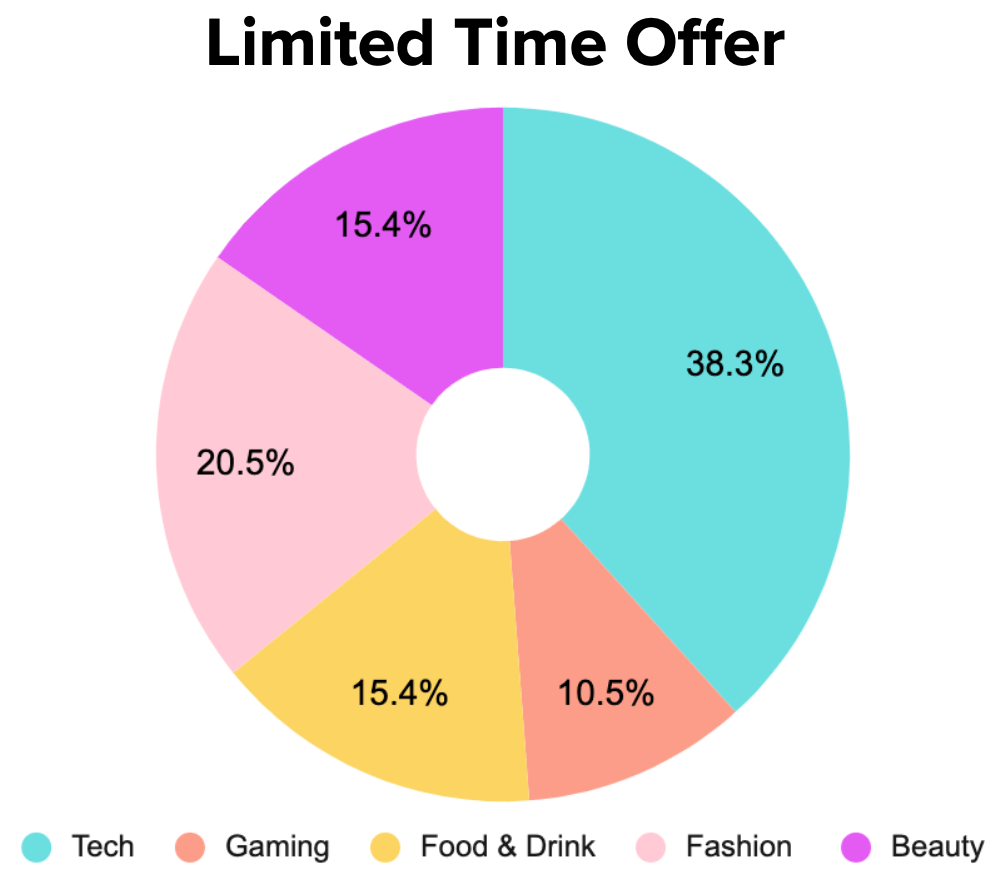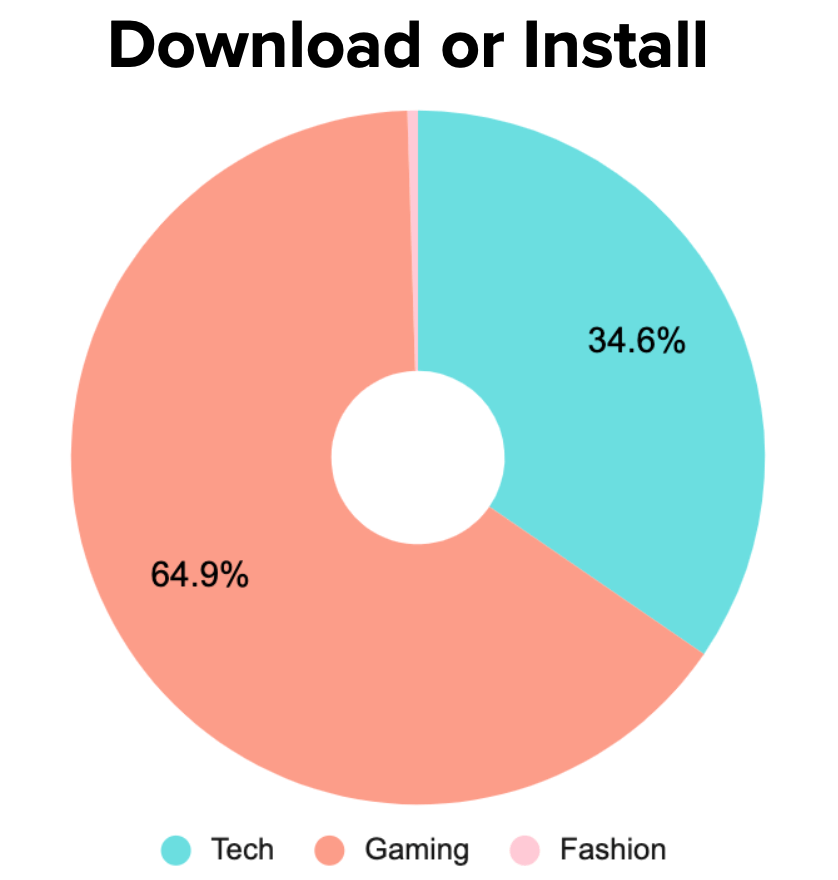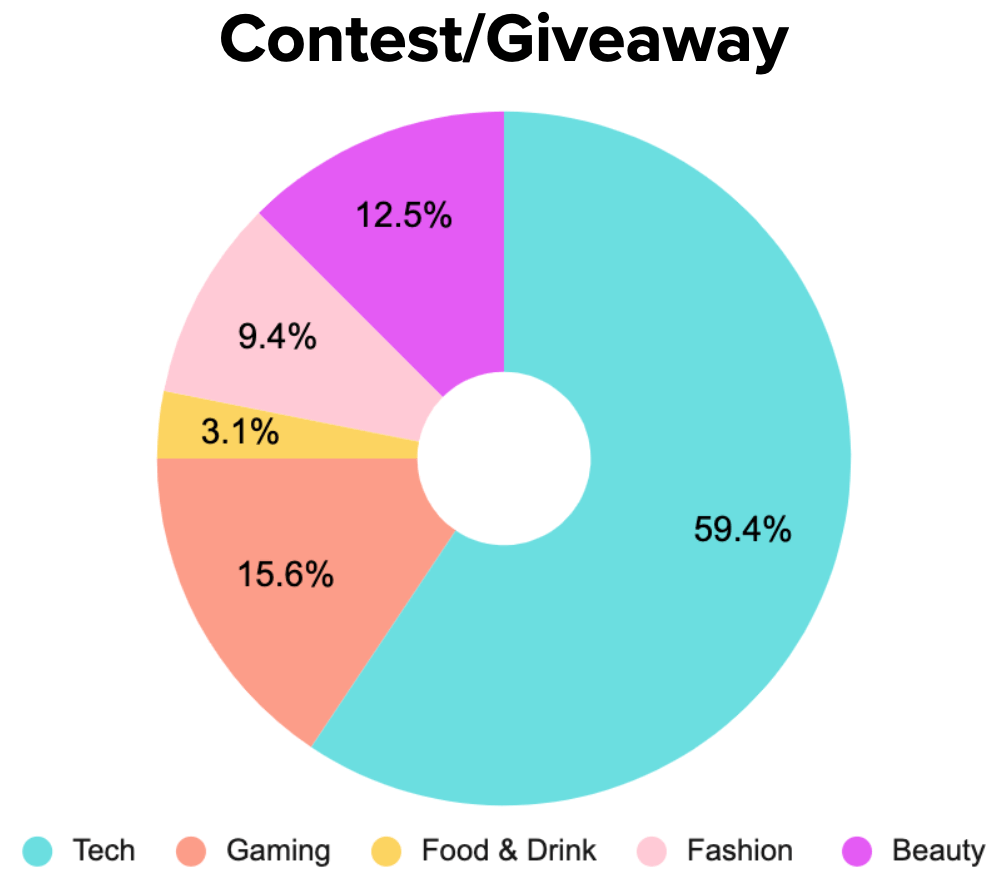 Among the four campaign objectives, a large majority of brand sponsorships at 85.6% were promoting a special offer or driving brand awareness. Further broken down by industry, Tech and Gaming take the cake in each campaign category with a diverse approach to influencer marketing in Q2.


Calls to Action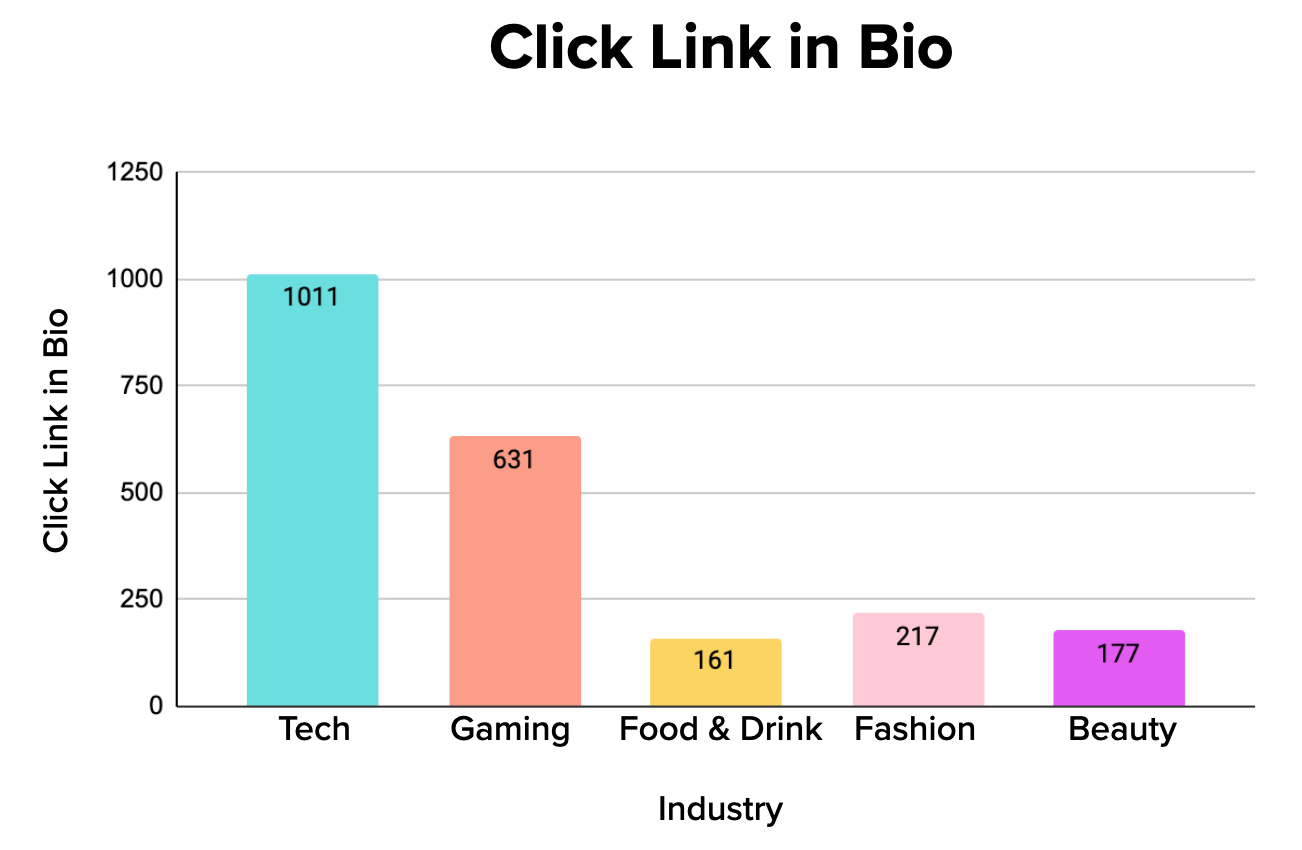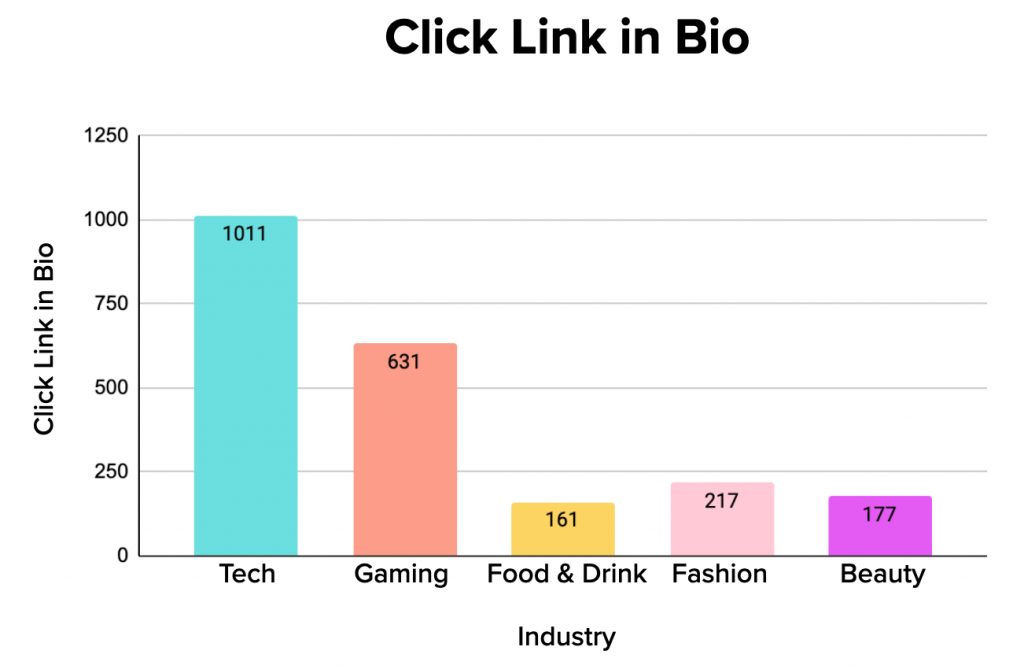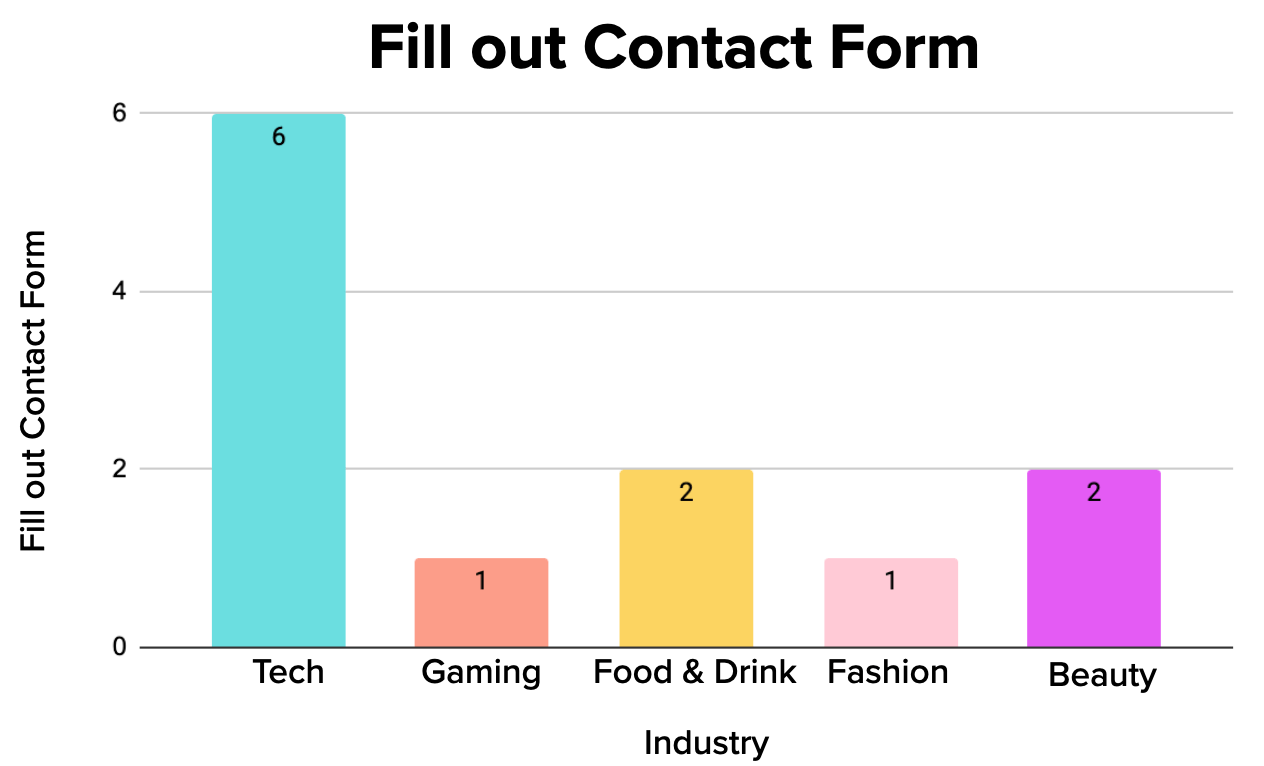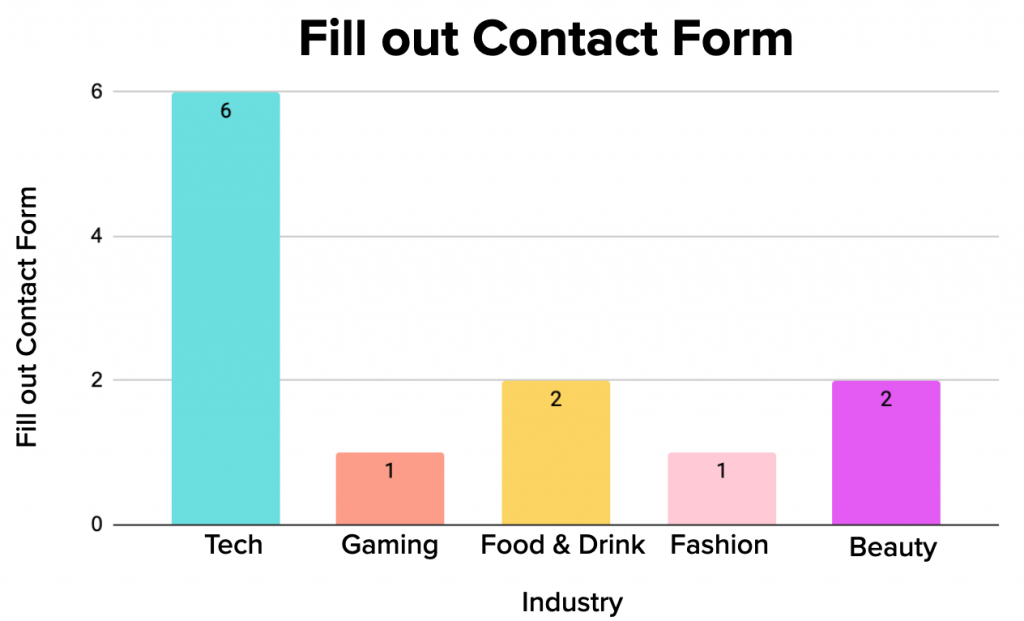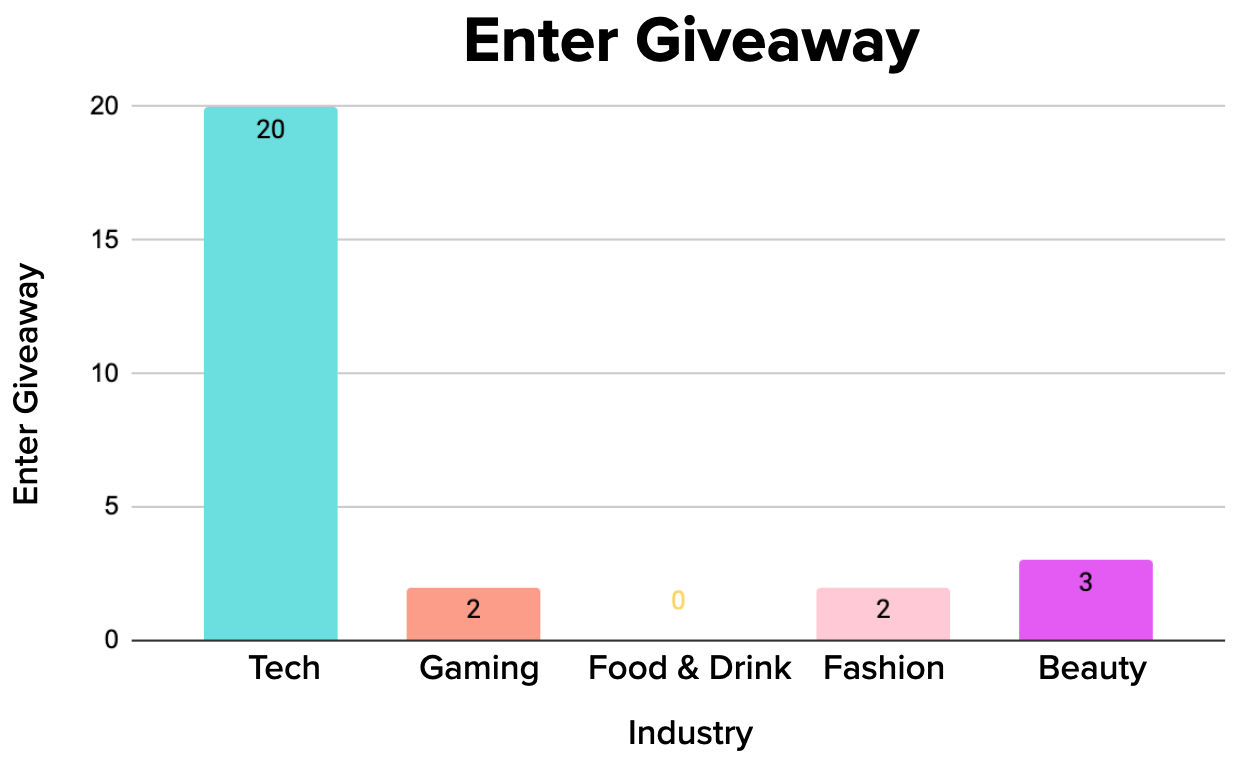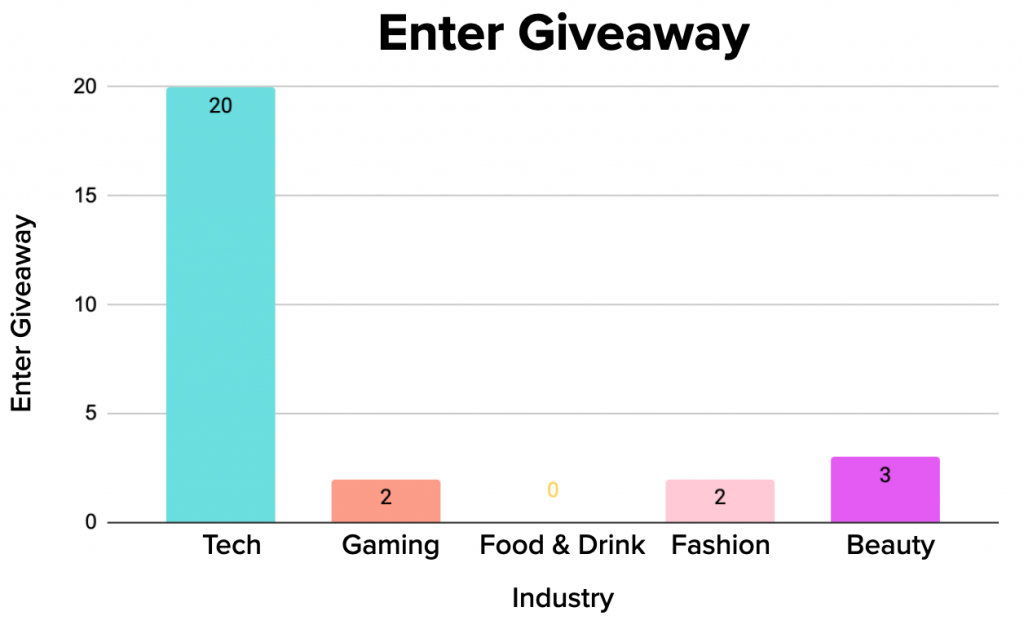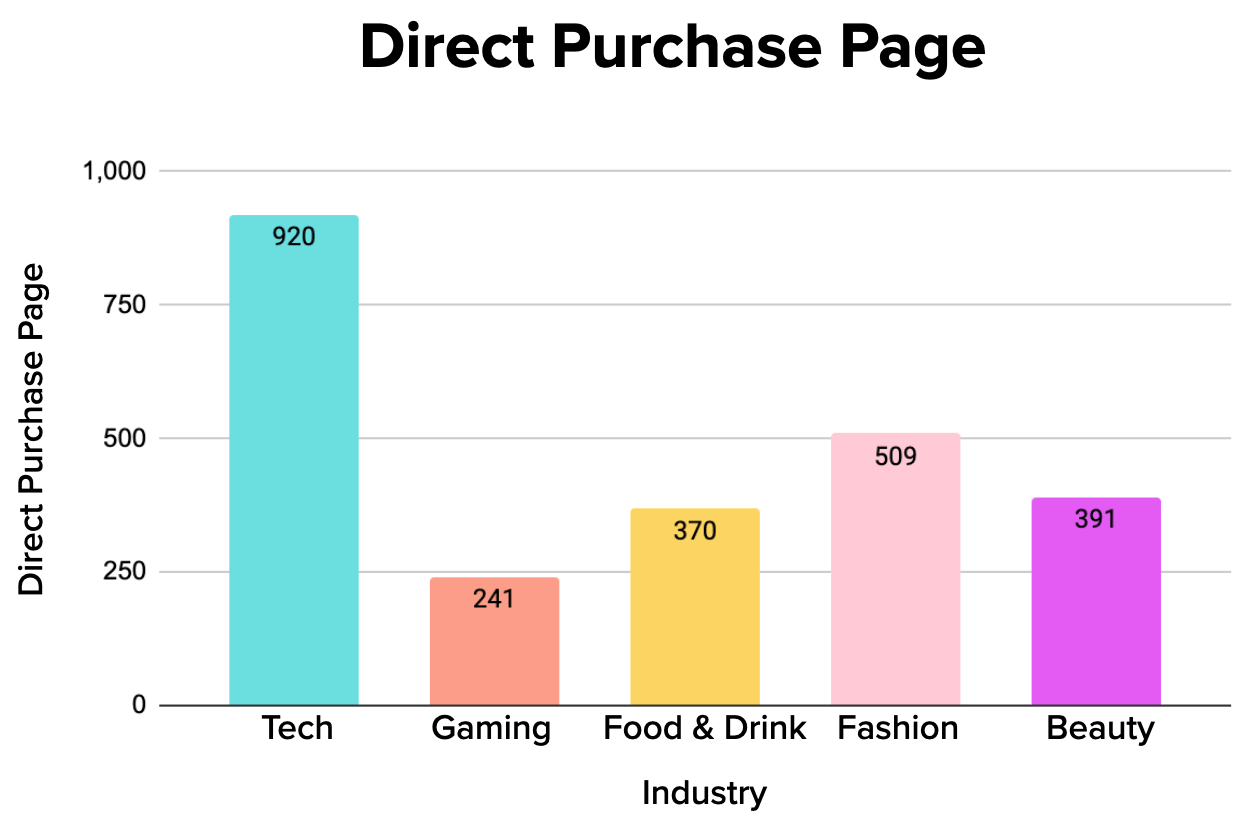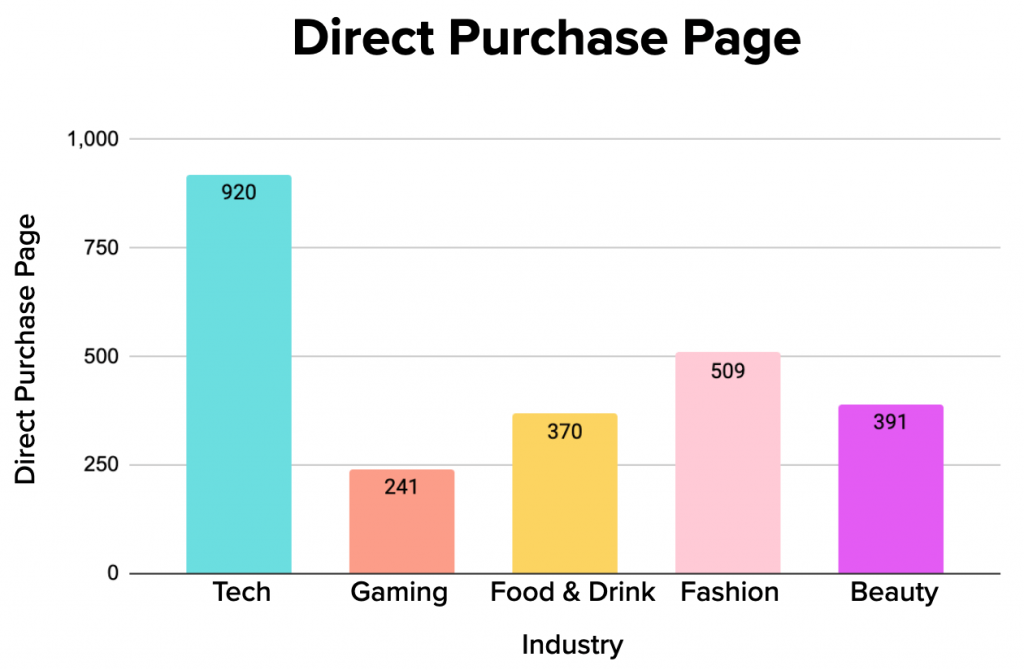 Nearly 100% of campaigns used a call to action involving a direct link – Click Link in Bio, or Direct Purchase Page. This breakdown shows that brands prioritize the ability to track and measure ROI from influencer marketing on YouTube. Q2's #1 industry spender, Tech, rises above the rest in terms of number of videos with a call to action in each category. With 1,957 qualifying videos, Tech has over twice as many as Gaming.


Content Types


Integrated content is the clear winner at 46.52% of videos falling within these four categories. Tied for second are Dedicated videos and Intro Card. However, Gaming overtakes Tech in the top spot for Dedicated content compared to the other three content types.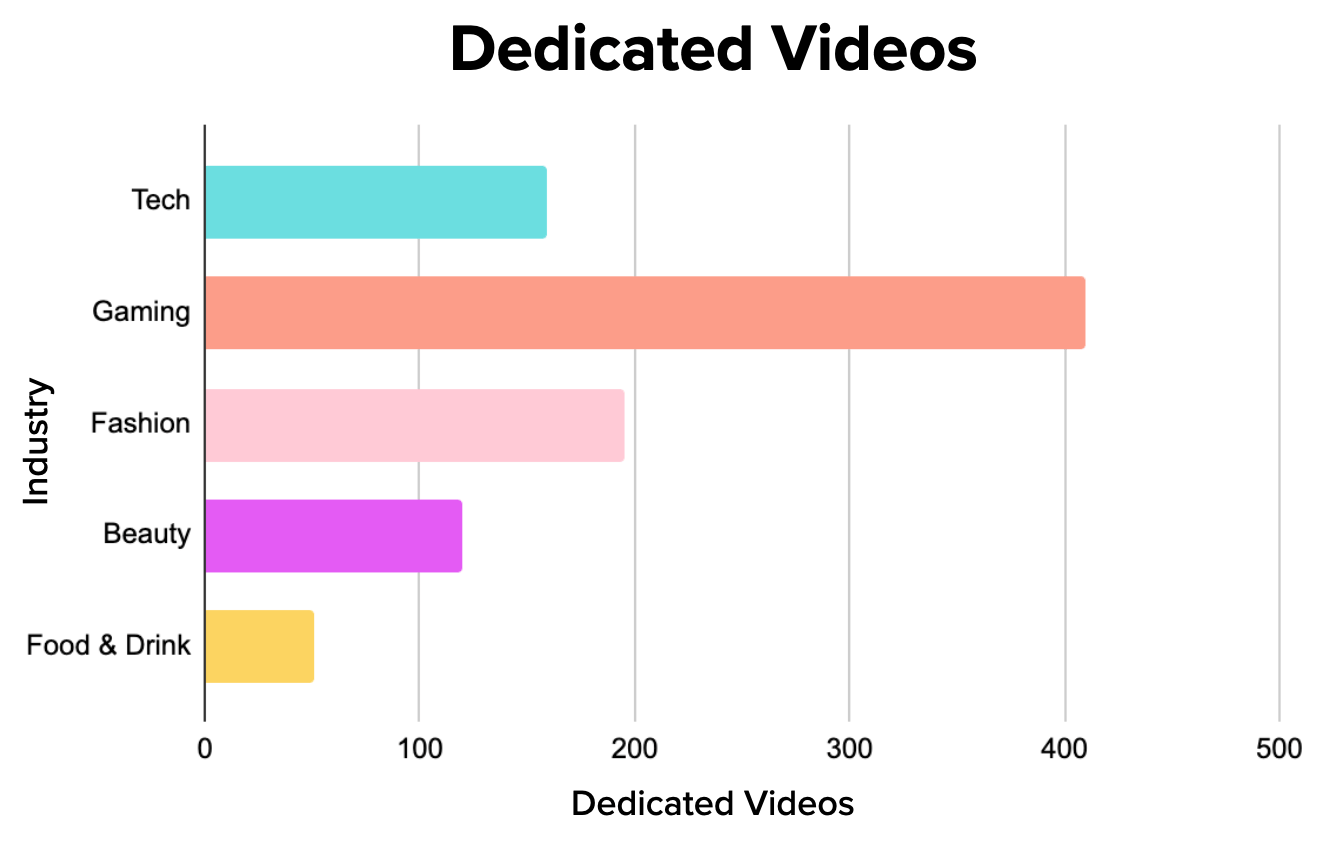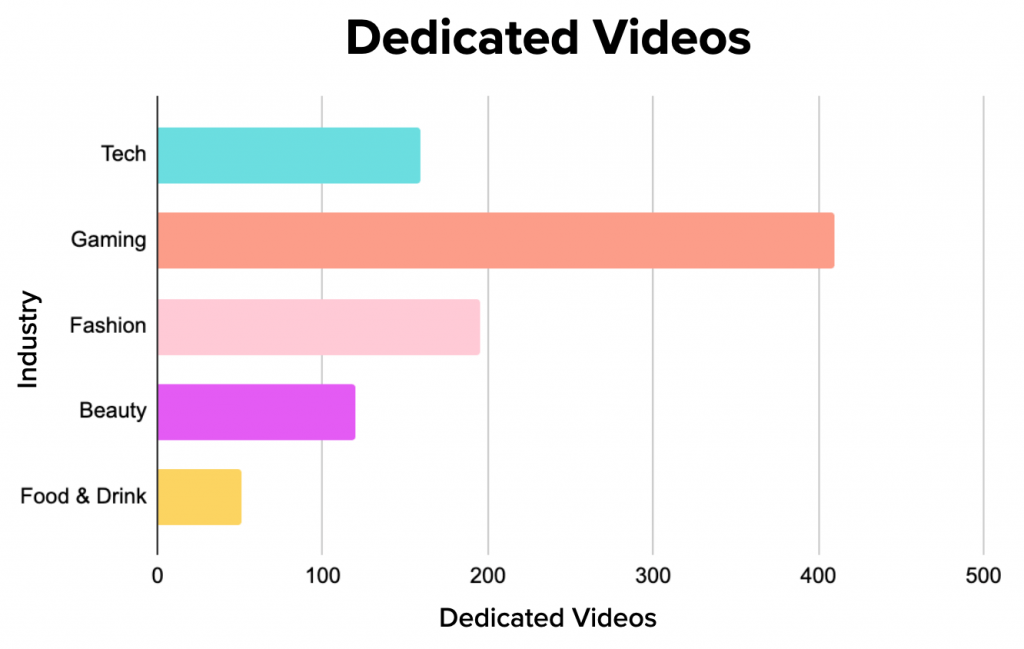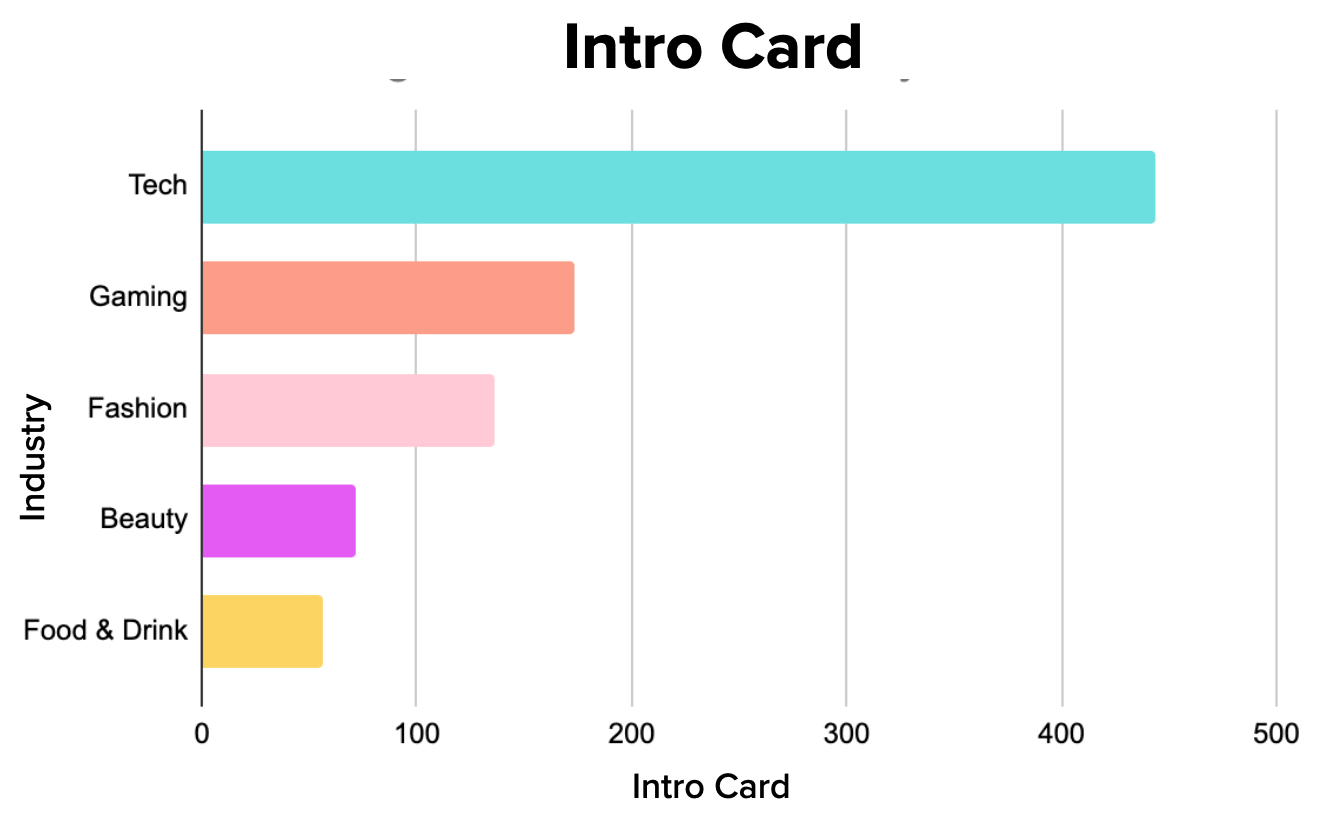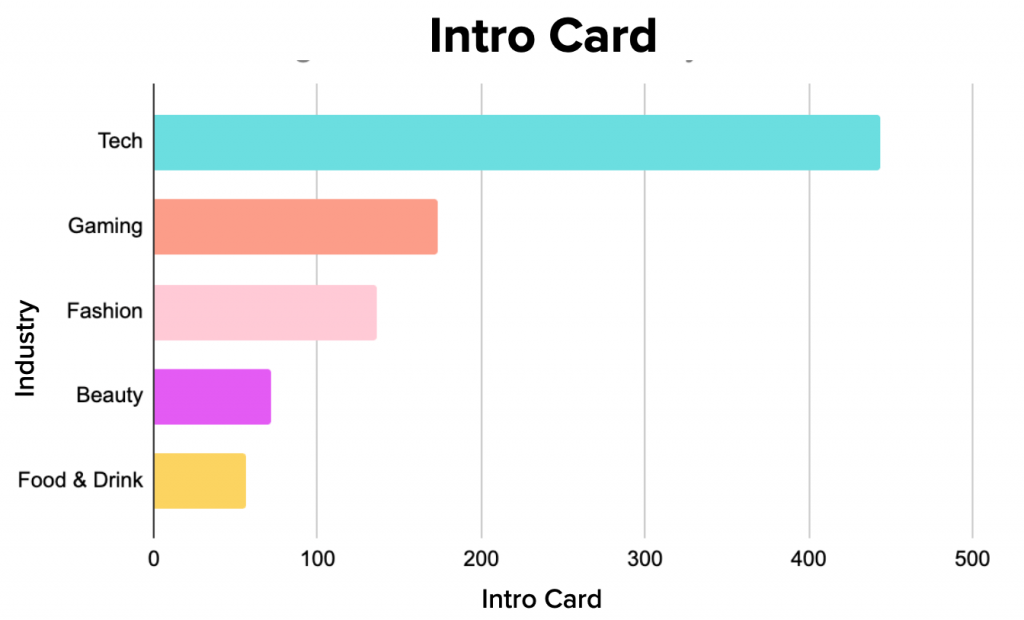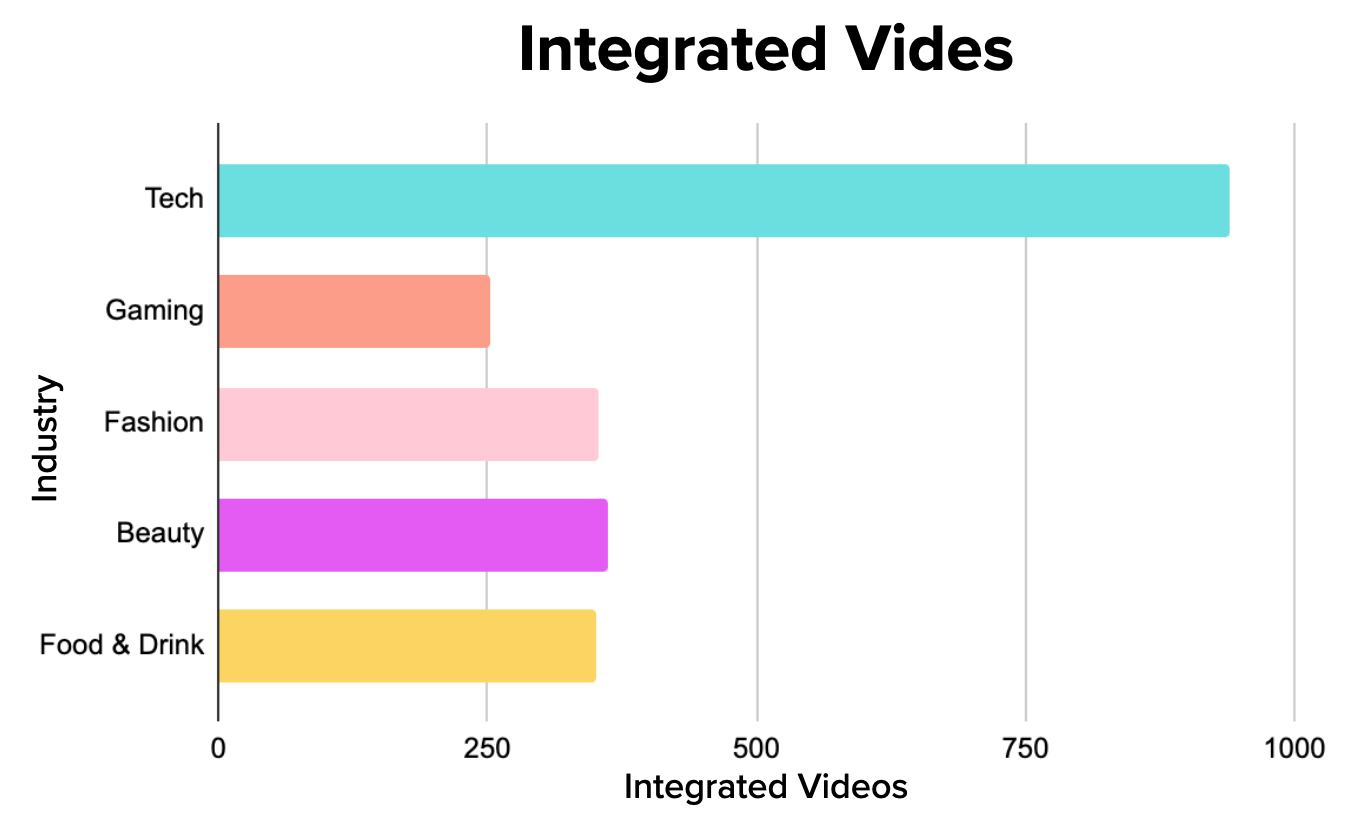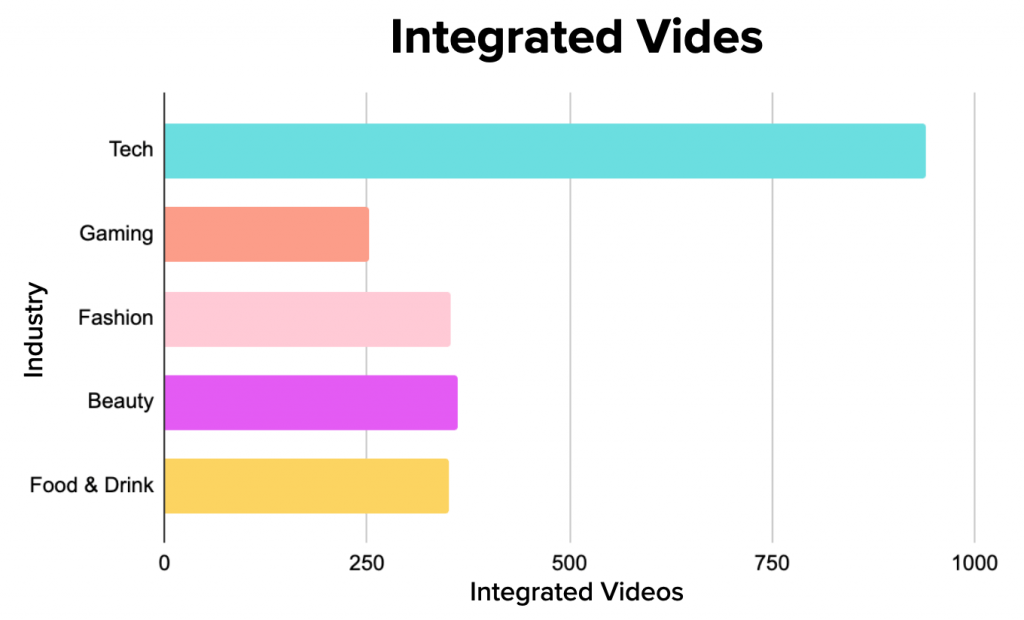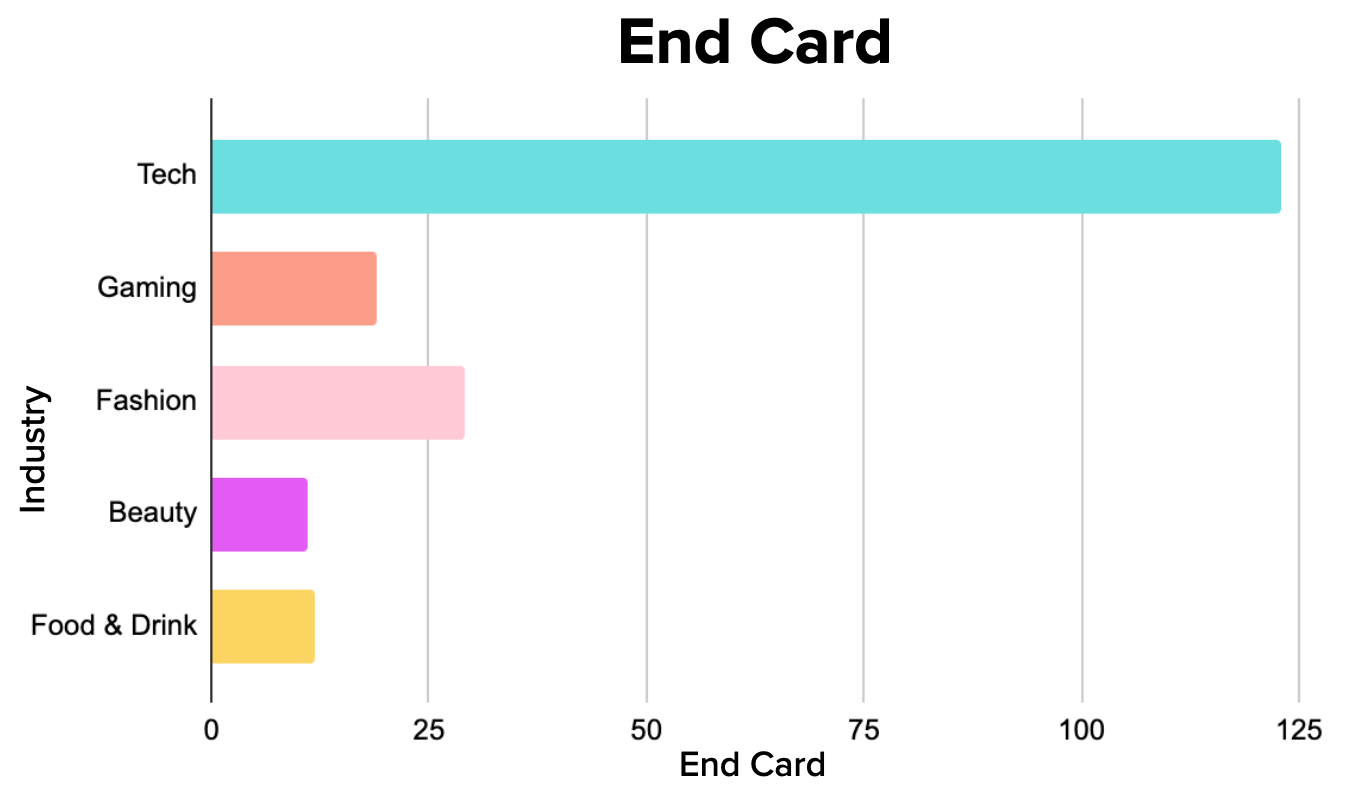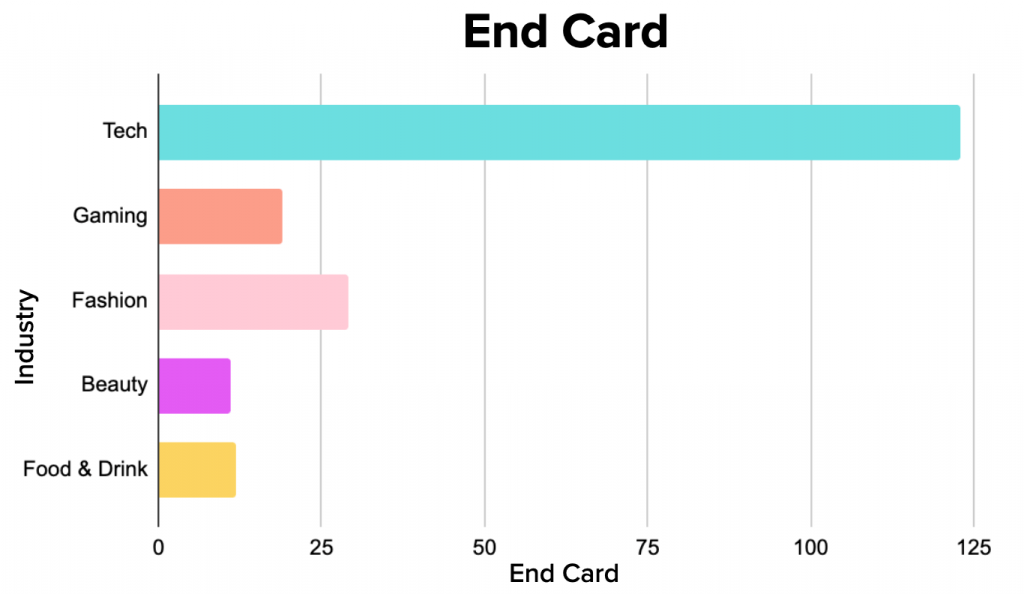 Top Brand Highlights
From Mega to Nano levels of spend, brands demonstrated a clear increase in spending for Q2. The top 3 brands investing over $10M equate for more than $42M of sponsored YouTube content alone. Across all tiers, the total brand spend sums to $144.3M or 80% of the total IMV in this report – and that is just looking at brands with $100K+ in YouTube spend.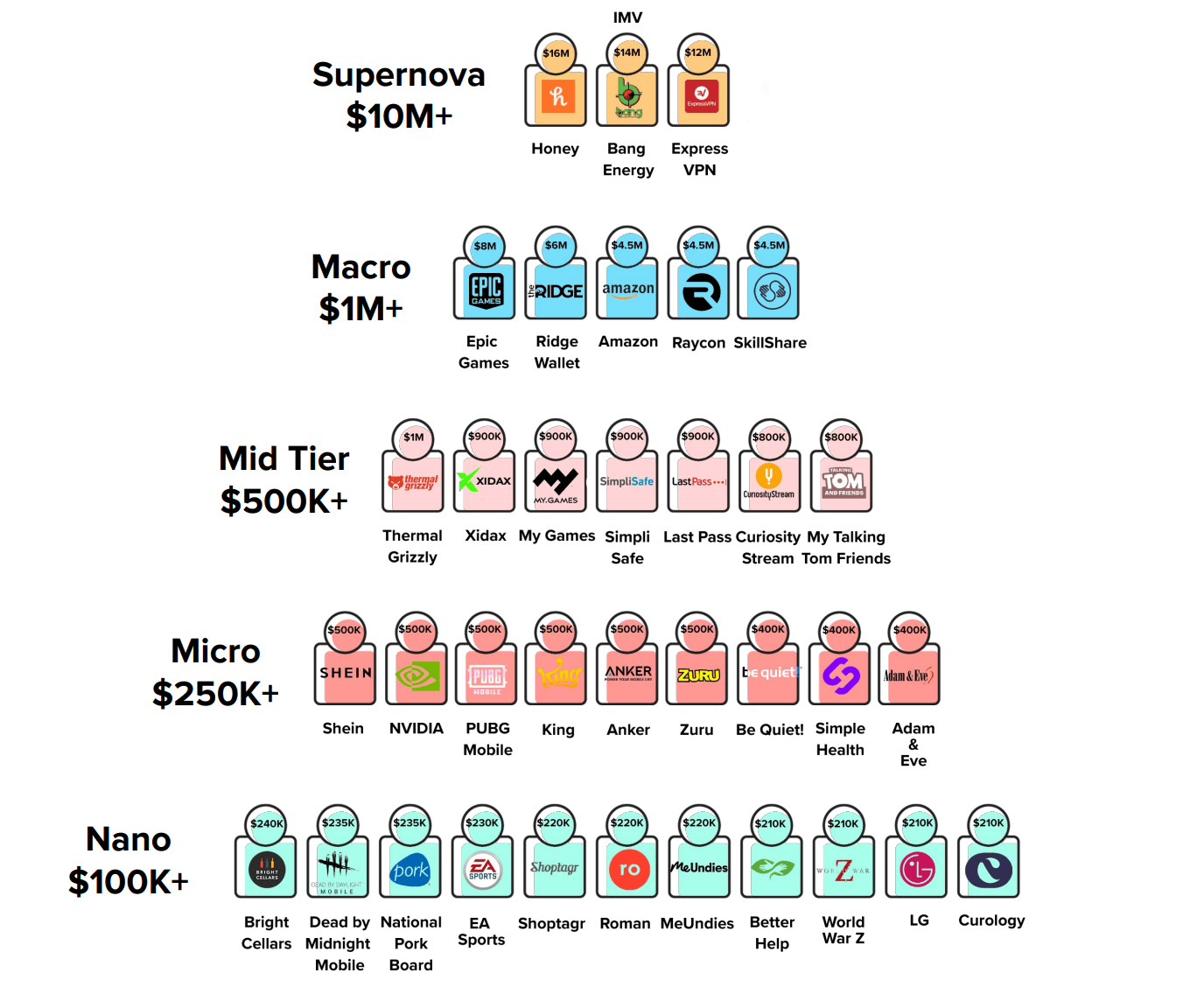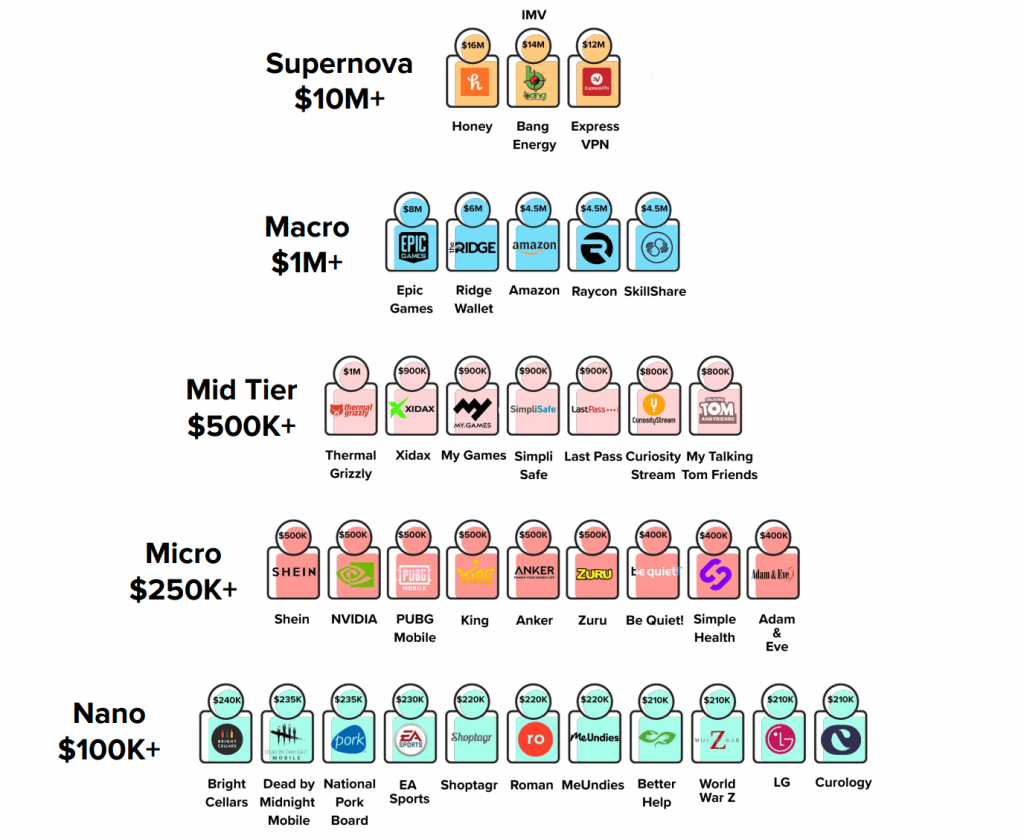 Top Spenders on YouTube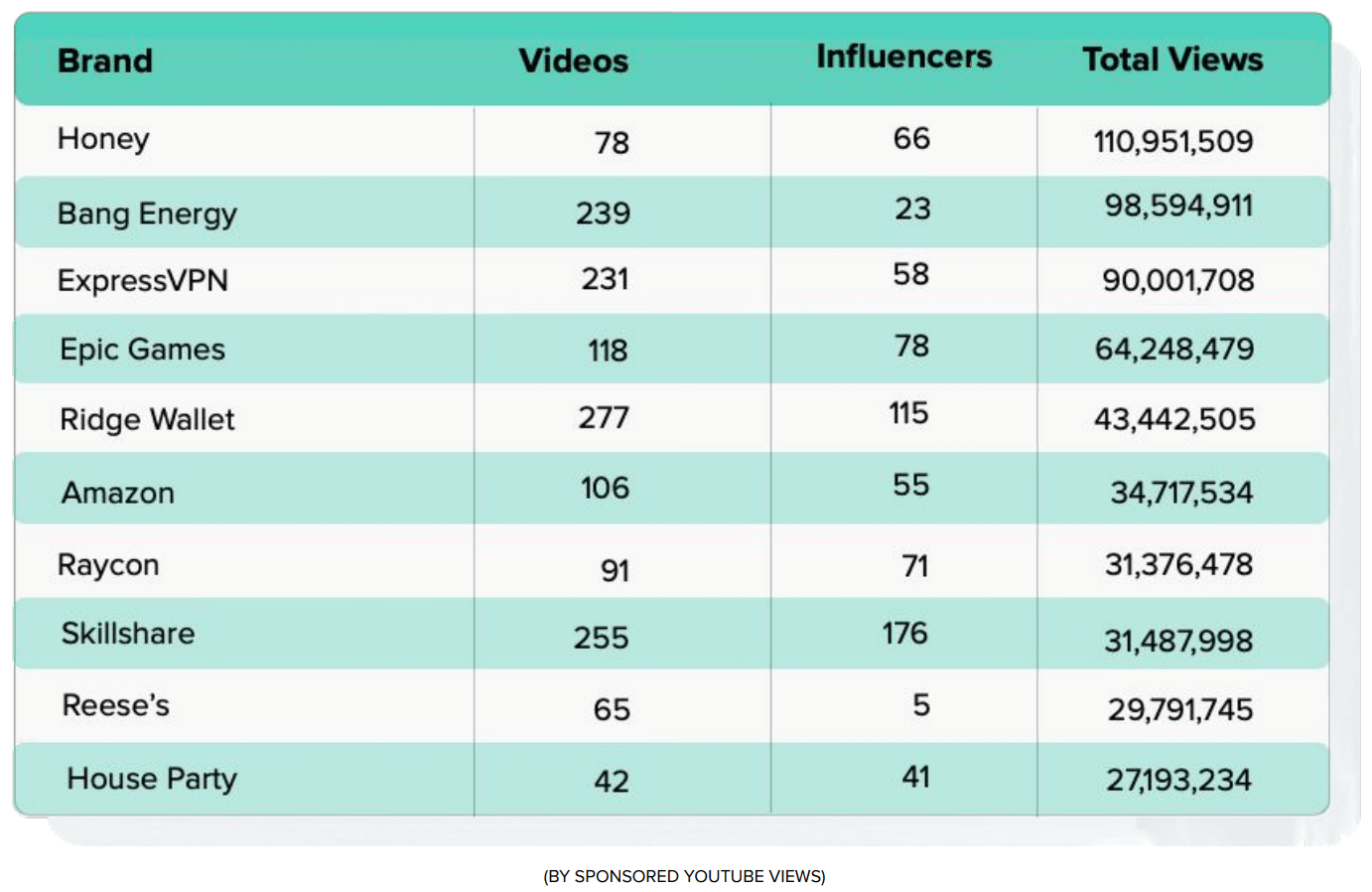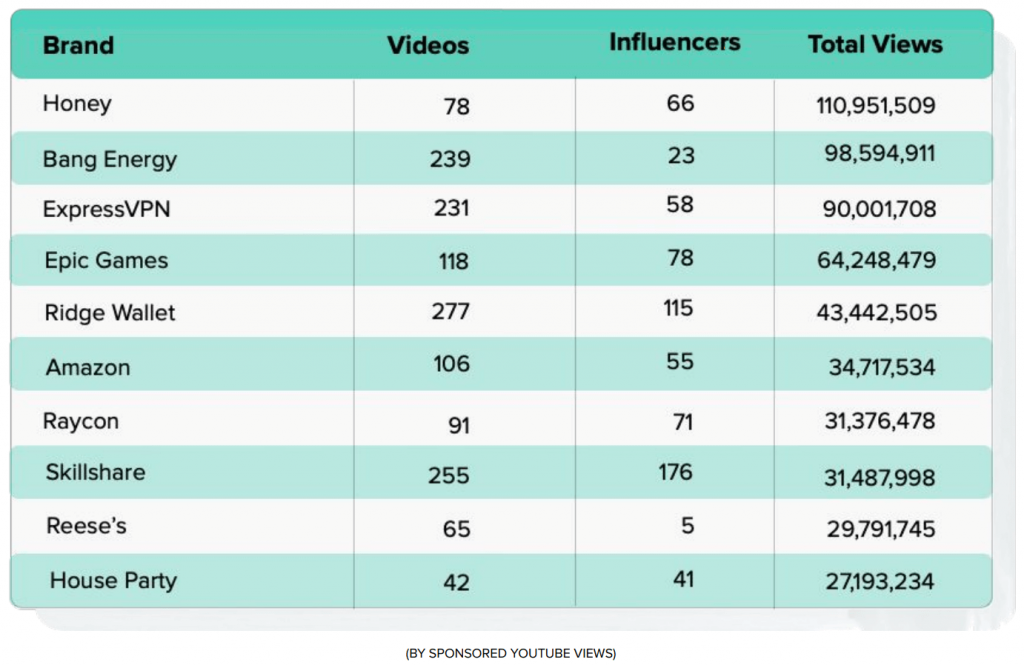 Of these top 10 spending accounts, brands acquired a total reach of over 3.63 billion. Paramount to this success is the 136% increase in total sponsored views from last quarter. Check out the growth for yourself from our Social Intelligence Insights Report Q1 2020.
Top Spenders on YouTube: Closer Look
There is a $12.3M difference in estimated brand spend between Honey at #1 and House Party at #10. These top 10 brand spenders make up only 48% of the total estimated spend with $78M and account for 35% of the total reach.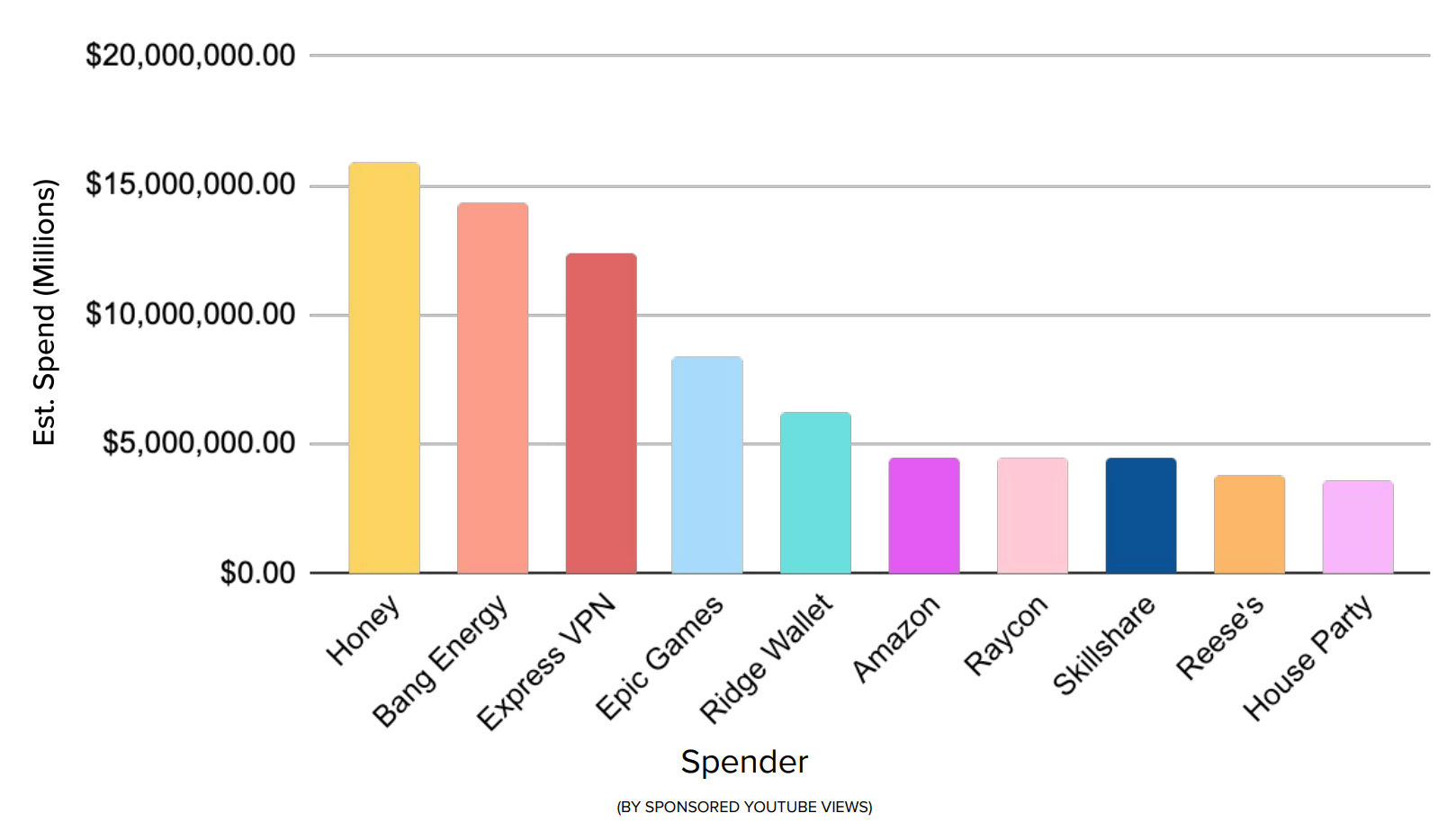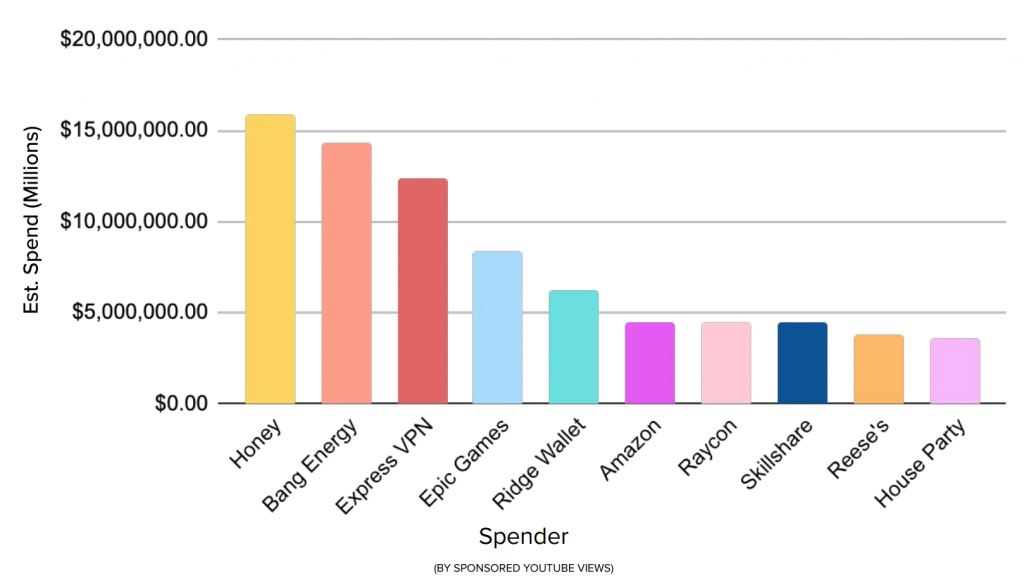 The highest spending brands for Q2 all come from the top 4 industries – Tech, Gaming, Food & Drink, Fashion. As it turns out, the highest spending industries also have the highest spending individual brands investing in sponsored YouTube videos.
Amassing 562K views across 1,502 videos, influencer marketing on YouTube continues to show promising returns for brands in a variety of industries.
Top Recognizable Influencers
On our list of 10 of the most recognizable names and faces from sponsored YouTube videos in Q2, we have also indicated their most notable brand partnership(s). Working with these major creators on their channels requires a substantial budget, which is why 9/10 of the brands depicted are from the top 5 highest spending industries.
Brands can guarantee themselves a huge return on investment by partnering with top mega and macro influencers for their campaign.
Compare Q1 & Q2
From this side by side comparison of Q1 and Q2 influencer marketing spend on YouTube, there is a clear depiction of the nearly doubled IMV across all industries. A clear indication of brands' trust in influencer marketing as a way to relaunch their sales following the wake of COVID-19.
Along the same trend, increased spend (IMV) translated to a greater number of sponsored views. An 88.7% increase in views over Q1, Q2 is a precursor for the success potential available for brands investing in YouTube.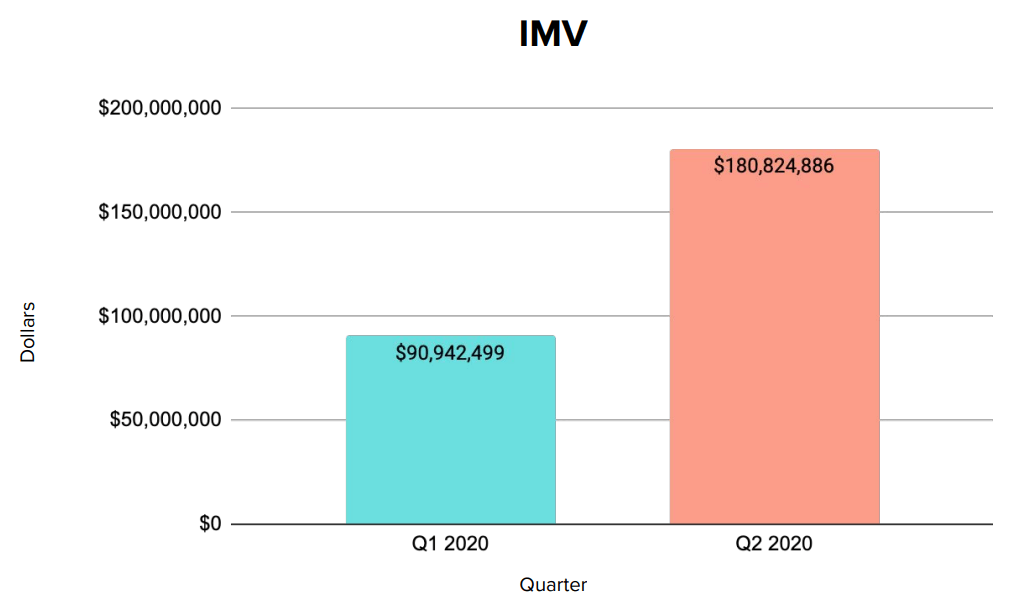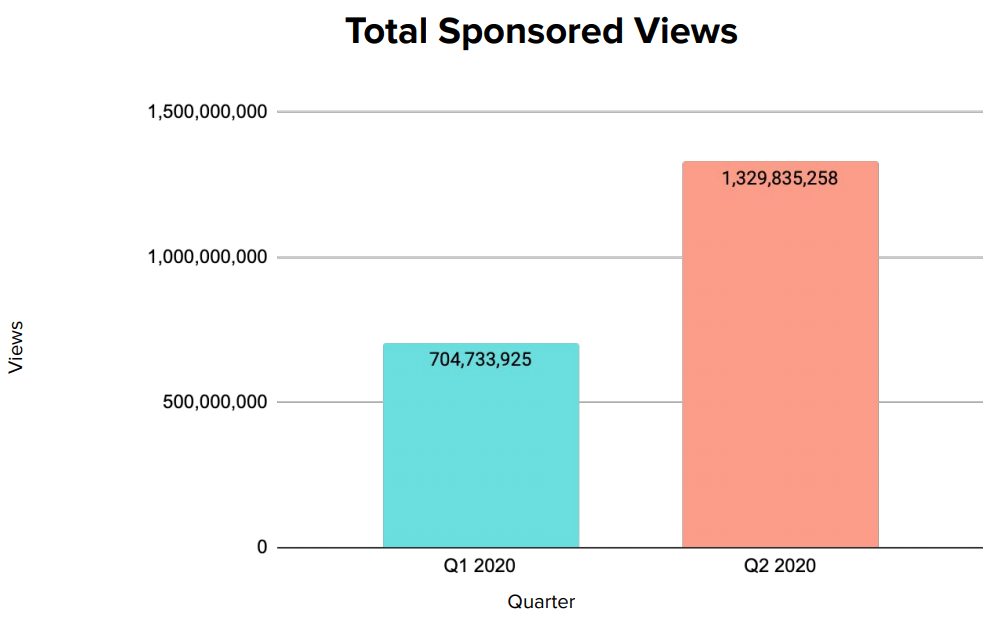 Quarter 2 achieved 4B greater reach than Quarter 1 with only 650 more sponsored YouTube videos. This trend once again proves that influencer marketing is a lucrative marketing channel regardless of the industry.
Influencer marketing investment on YouTube in Q1 resulted in ⅔ of the reach that Q2 was able to achieve with nearly the same number of sponsored videos. Clearly, quantity for influencer marketing does not translate to quality when looking for results, especially with campaign goals like brand awareness.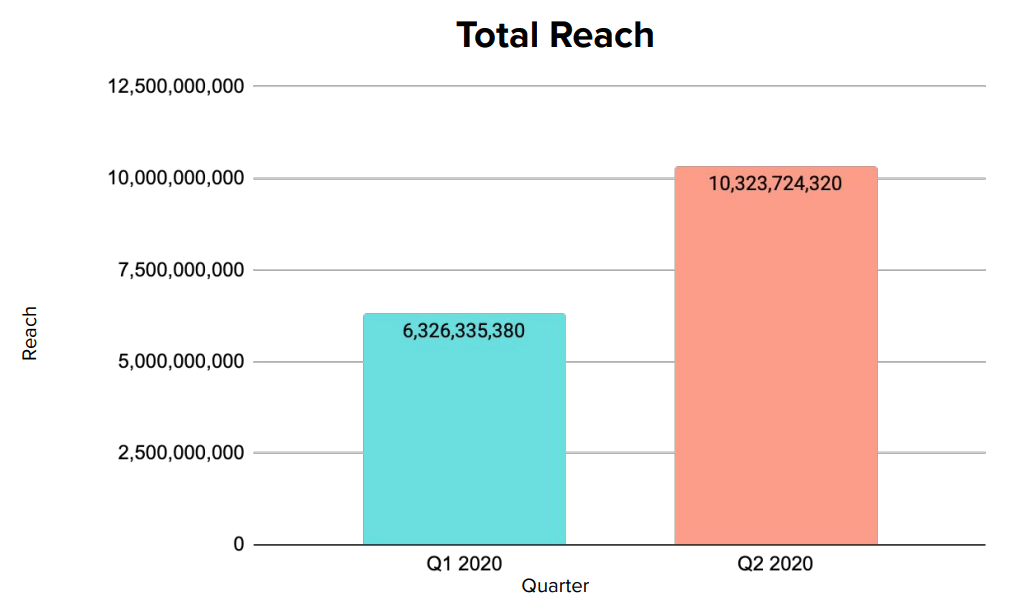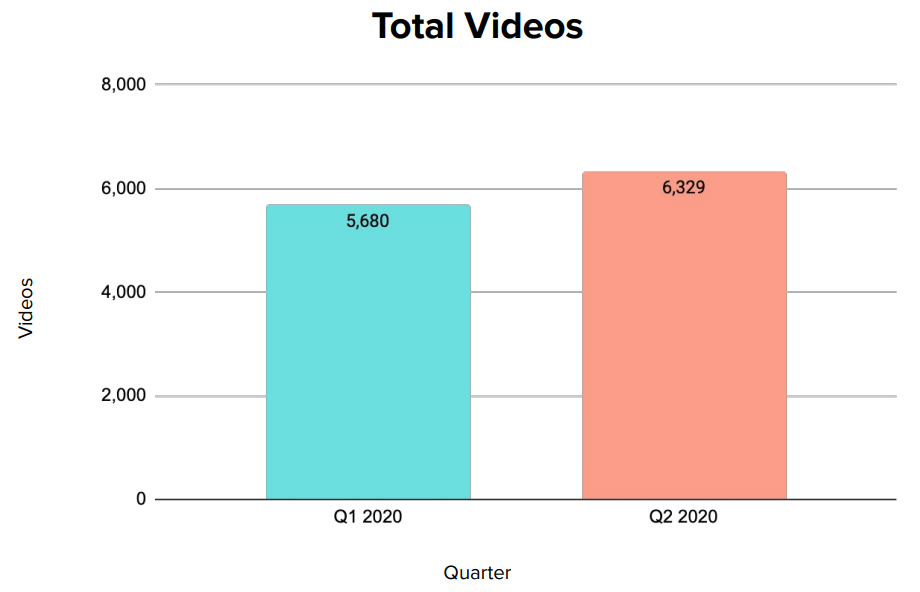 Tech Industry Overview
Reaching over 3.4B on YouTube, sponsoring videos for Tech brands is unmistakably a reliable marketing channel. The Tech industry's leading brands spent over $71M on influencer marketing in Q2. That represents 39% of the total spend among the top industries.
Overtaking Gaming for the #1 spot this quarter, the Tech industry doubled input and output compared to Gaming. With twice as many videos and double the spend, Tech brands saw 2x the views and engagement.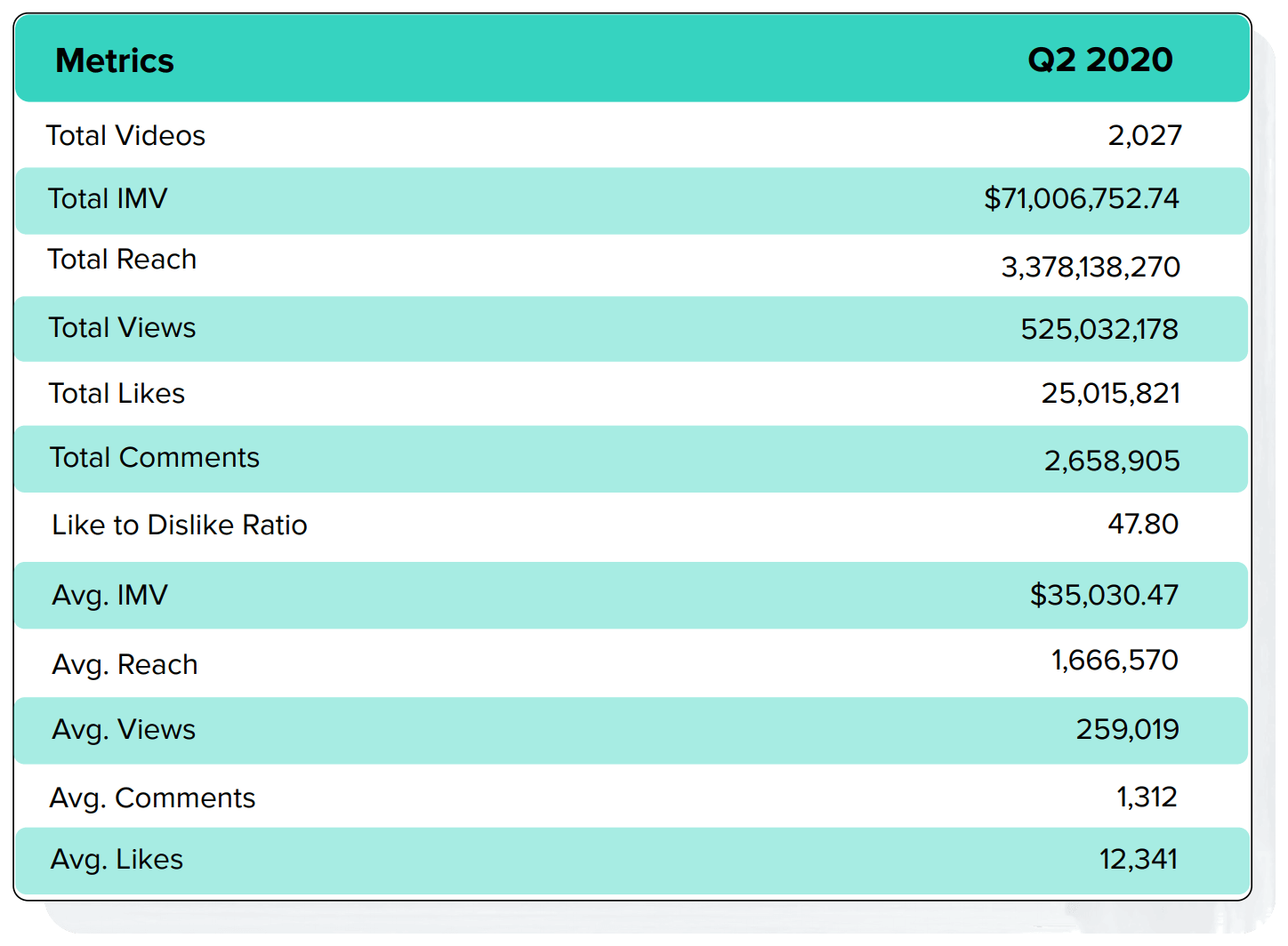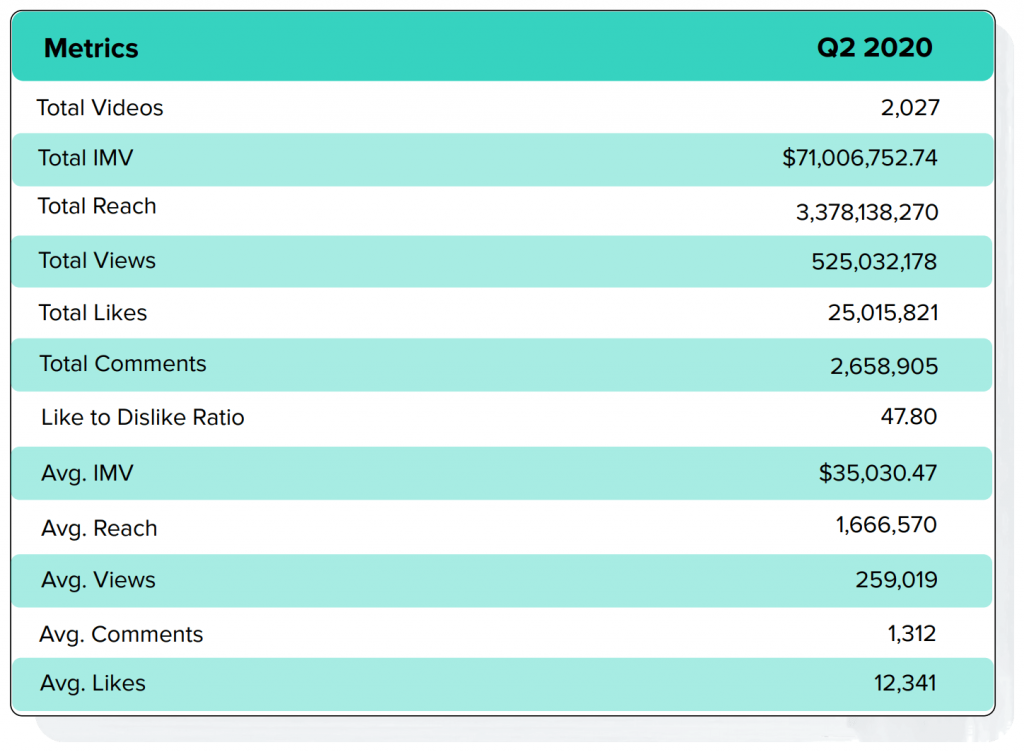 Tech Campaign Breakdown
Diving deeper into the campaign specifics for the Tech industry during Q2, we analyzed sponsored videos by campaign type, call to action, and content type. Almost tying for campaign type, Branding and Awareness and Limited Time Offer dominate. In line with overall Q2 trends, the main calls to action involve direct sales initiatives and the content type favors integrated videos over partial or dedicated influencer content.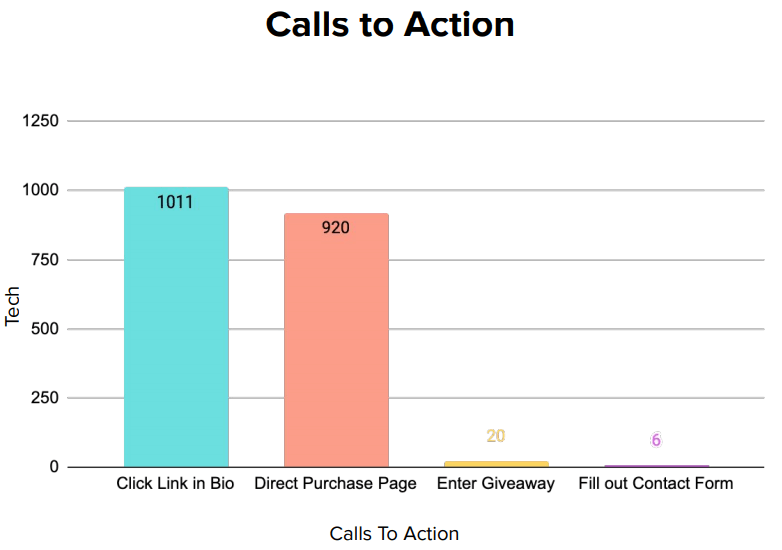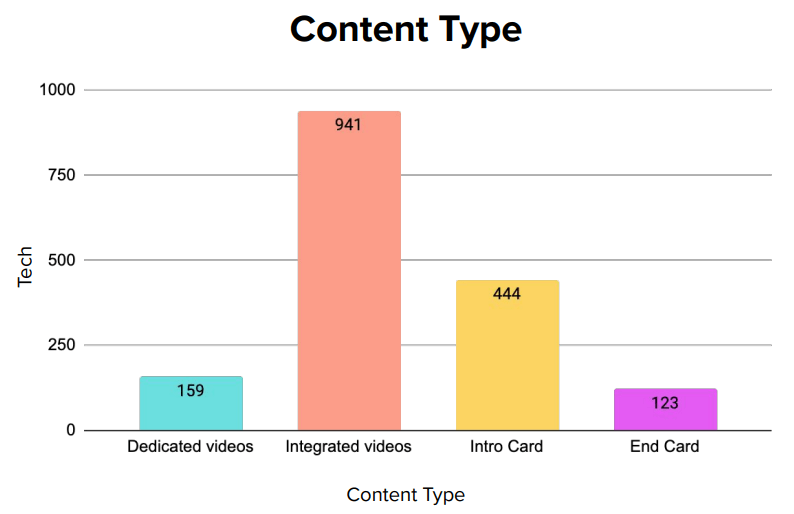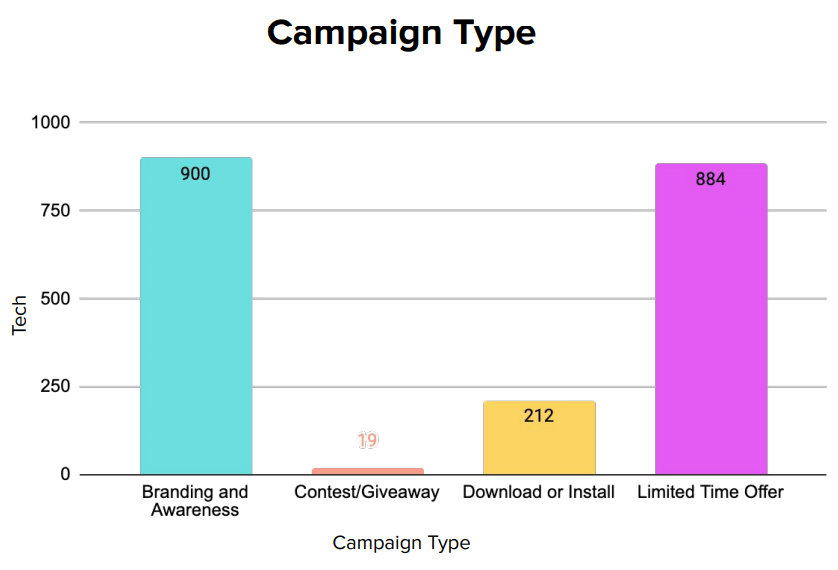 Top 5 Tech Spenders on YouTube
Within the Tech industry, YouTube has proven to be an effective channel for marketing. The top 5 brand spenders in Tech account for $41M or 58.7% of the total industry YouTube spend. Likewise, Tech's top 5 spending brands make up 56.9% of the industry's total views with 298.5M views.
This handful of brands – Honey, Express VPN, Amazon, Raycon, and SkillShare – represent the majority of the technology industry's investment in sponsored YouTube videos.


Tech: Compare Q1 & Q2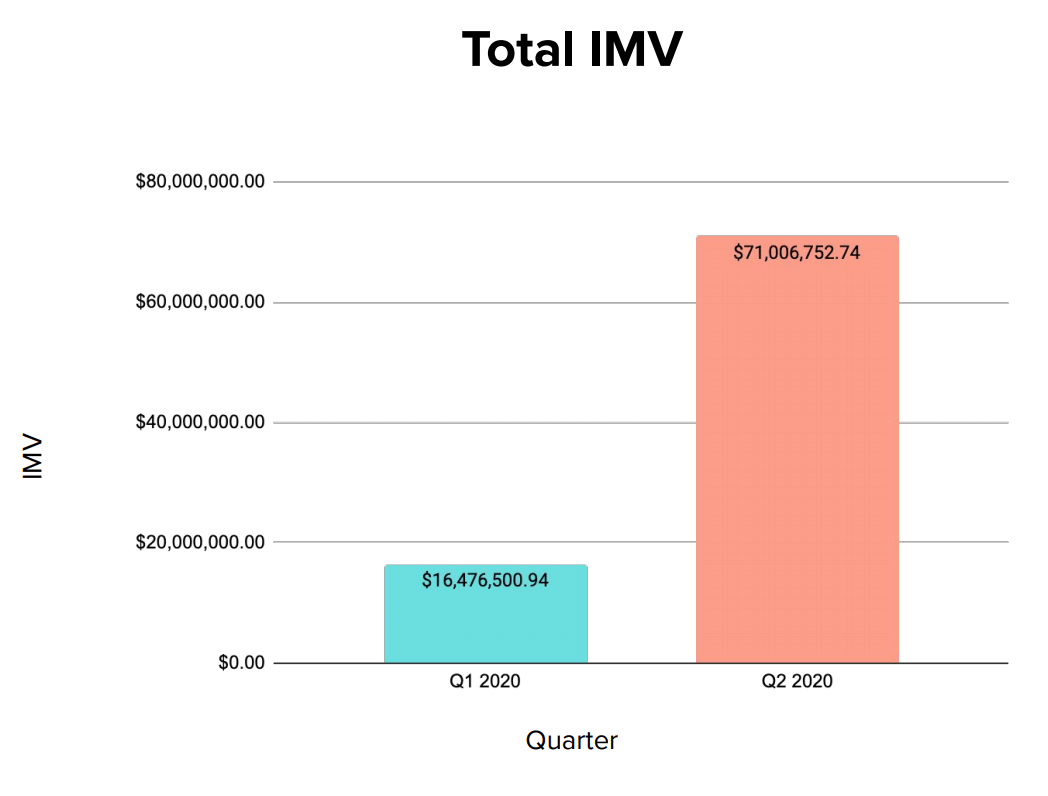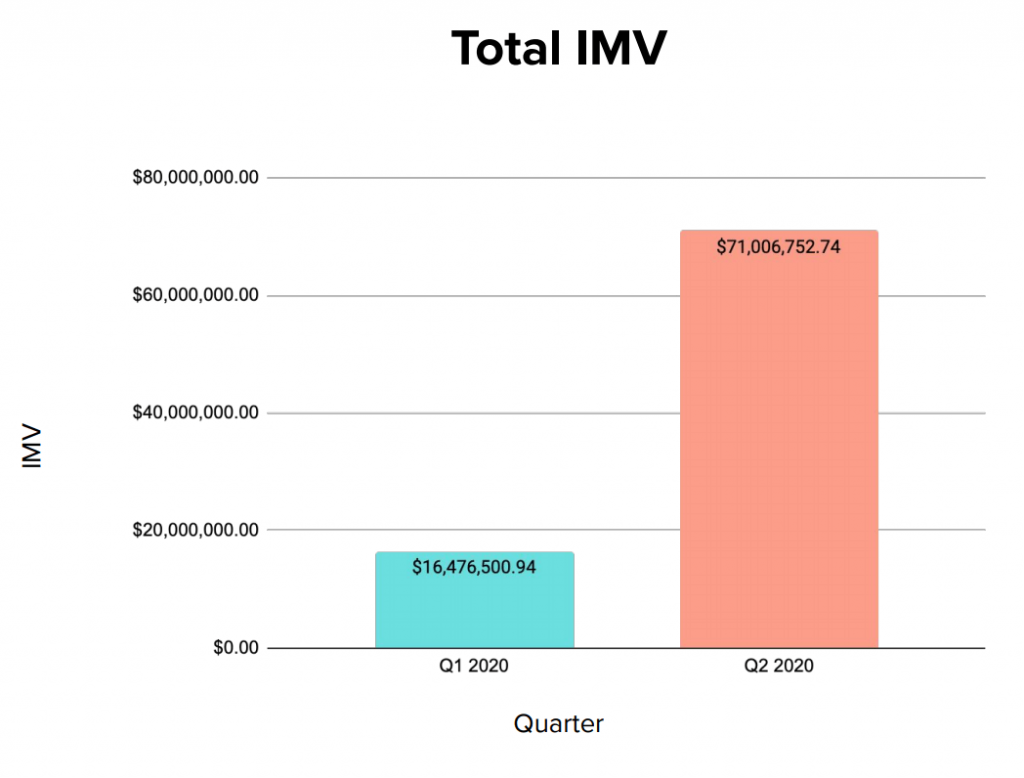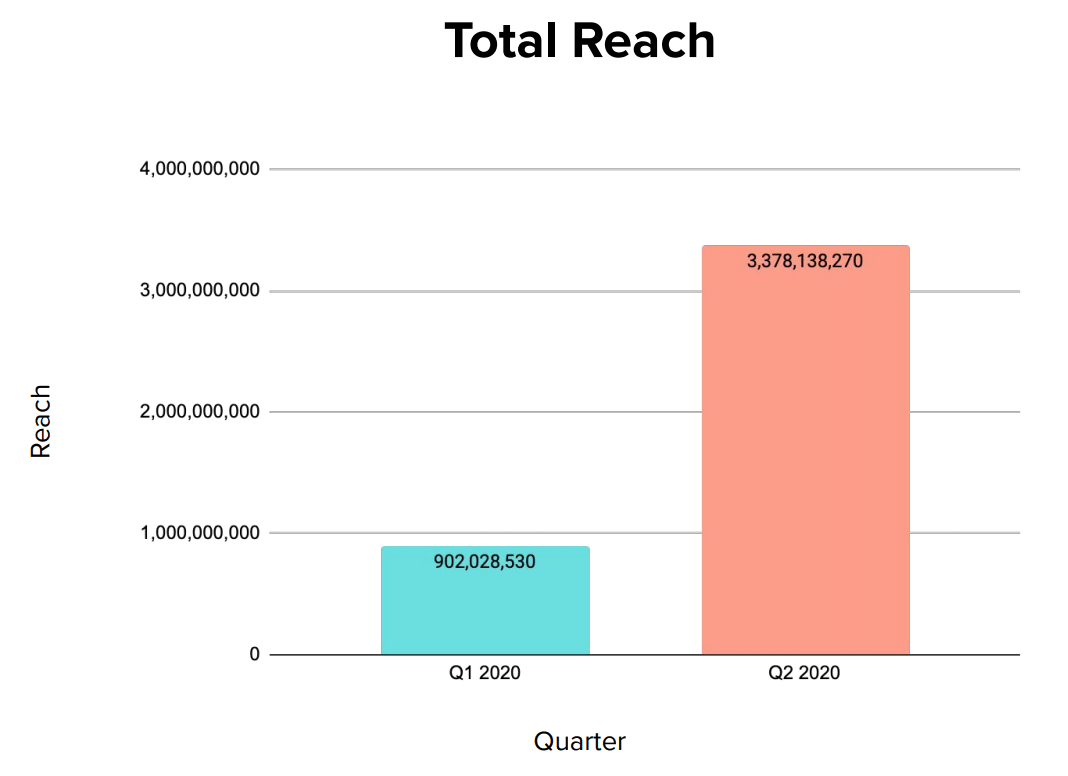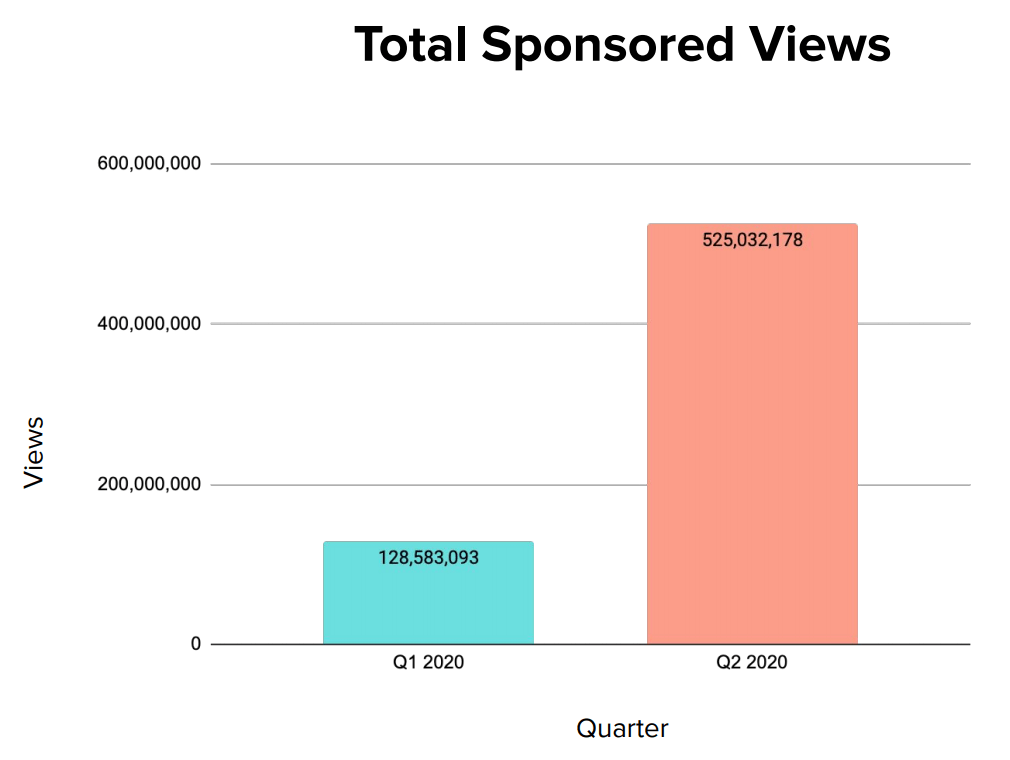 Drawing comparisons between Q1 & Q2 within the Tech industry, there has been a stark increase in all areas of investment relating to YouTube sponsored content. Total IMV, sponsored views, and reach all relatively quadrupled from Q1 to Q2. This drastic increase came from only a 1.9 increase in the number of sponsored YouTube videos produced by creators.
Top Tech Spender Spotlight
Honey was the highest spender on YouTube during Q2 for both the Tech industry and overall. Activating 67 influencers over 78 videos, Honey's nearly $16M investment reached 326M people and received 111M views. Honey accomplished 6.7M engagements.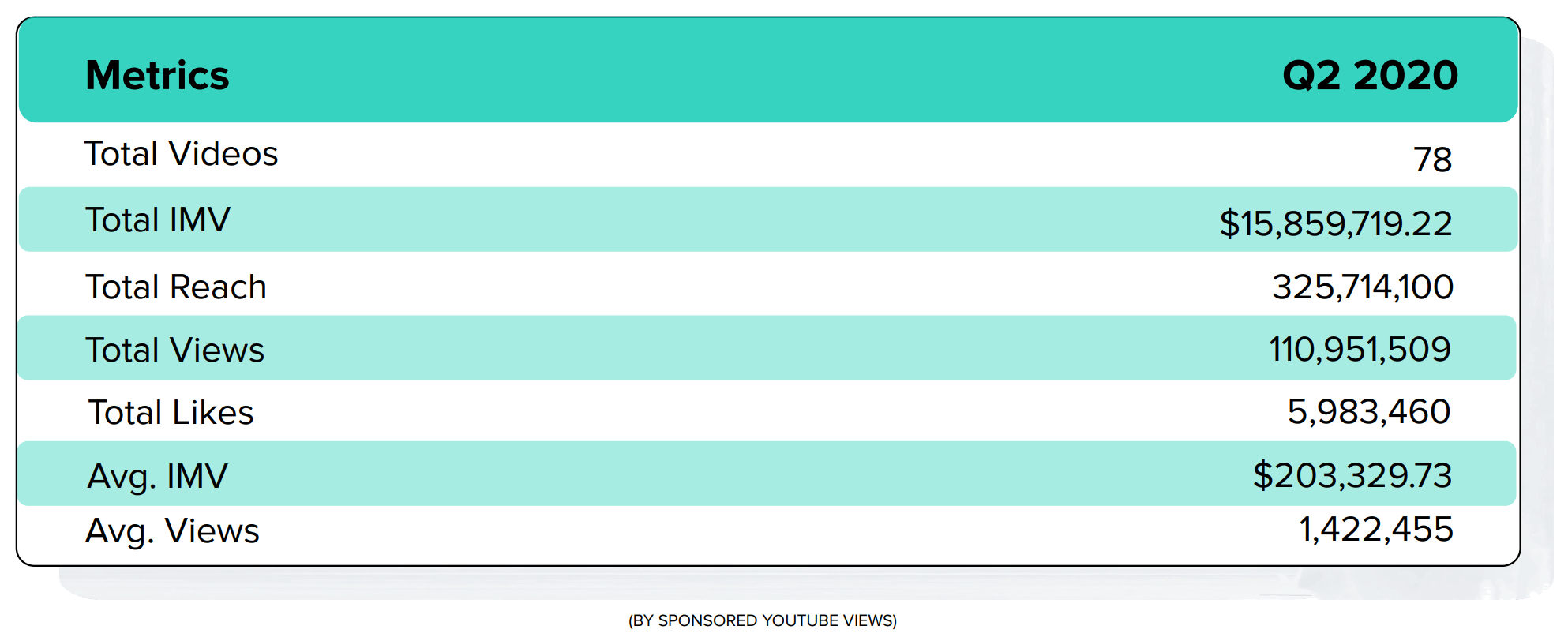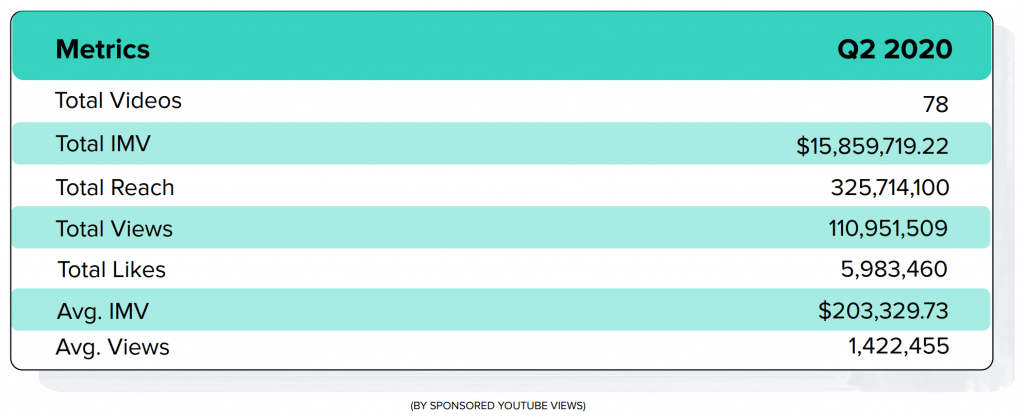 Top Influencers: Tech Industry
The Tech industry worked with 851 unique influencers for campaigns on YouTube during Q2 of 2020. However, MrBeast6000, ZHComicArt and MarquesBrownlee are the three standout channels that Tech brands activated. Their combined reach comes out to 65.3M. Even with this impressive total, these mega creators are only 2% of the total industry reach.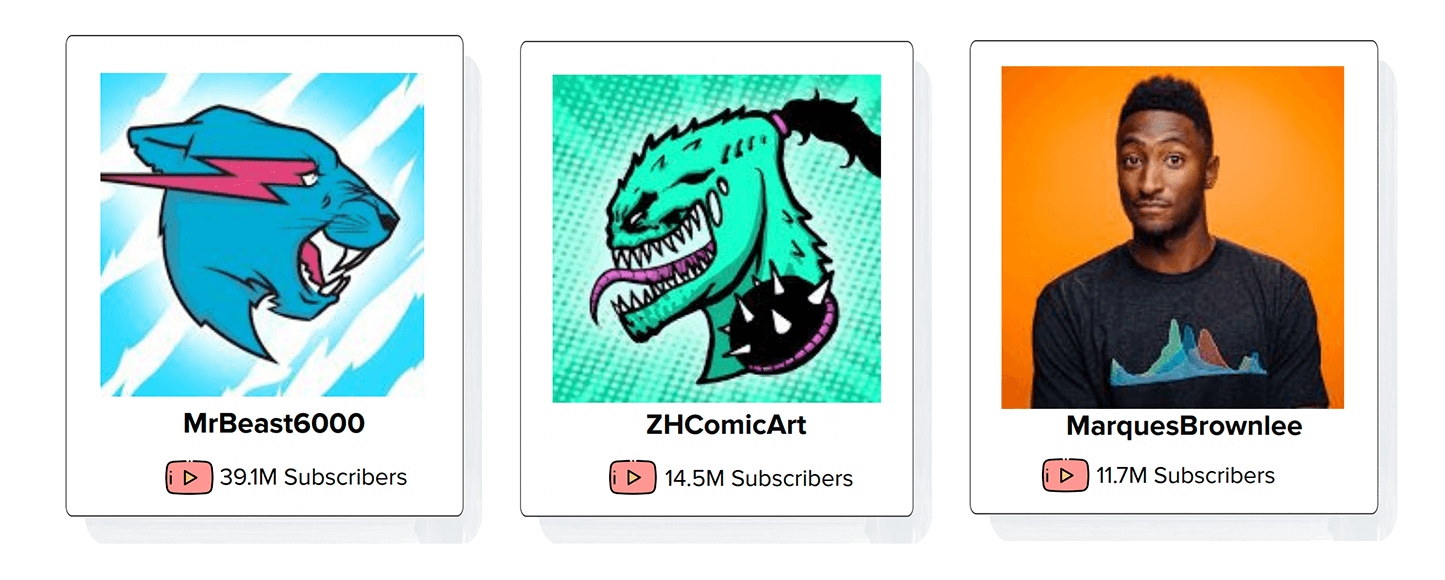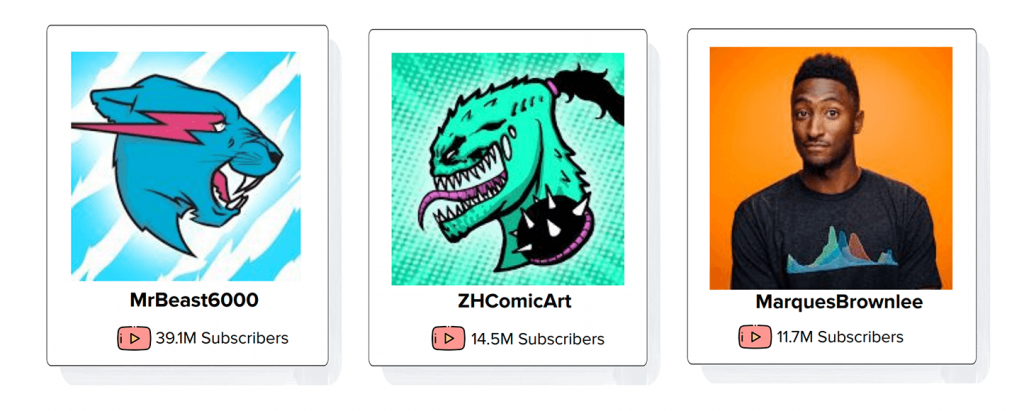 Gaming Industry Overview
Influencer marketing continues to show high returns for the Gaming industry. Moving down to the second highest YouTube spender for Q2, Gaming accomplished a reach of 2.1B which makes up 20% of the total reach for the quarter. The Gaming industry spent $32.4M on sponsored video content. With this influencer marketing investment, the industry produced 12.4M engagements.
With twice as many sponsored YouTube videos as the Food & Drink industry at #3, Gaming only spent $6.7M more to attain 144M greater in reach.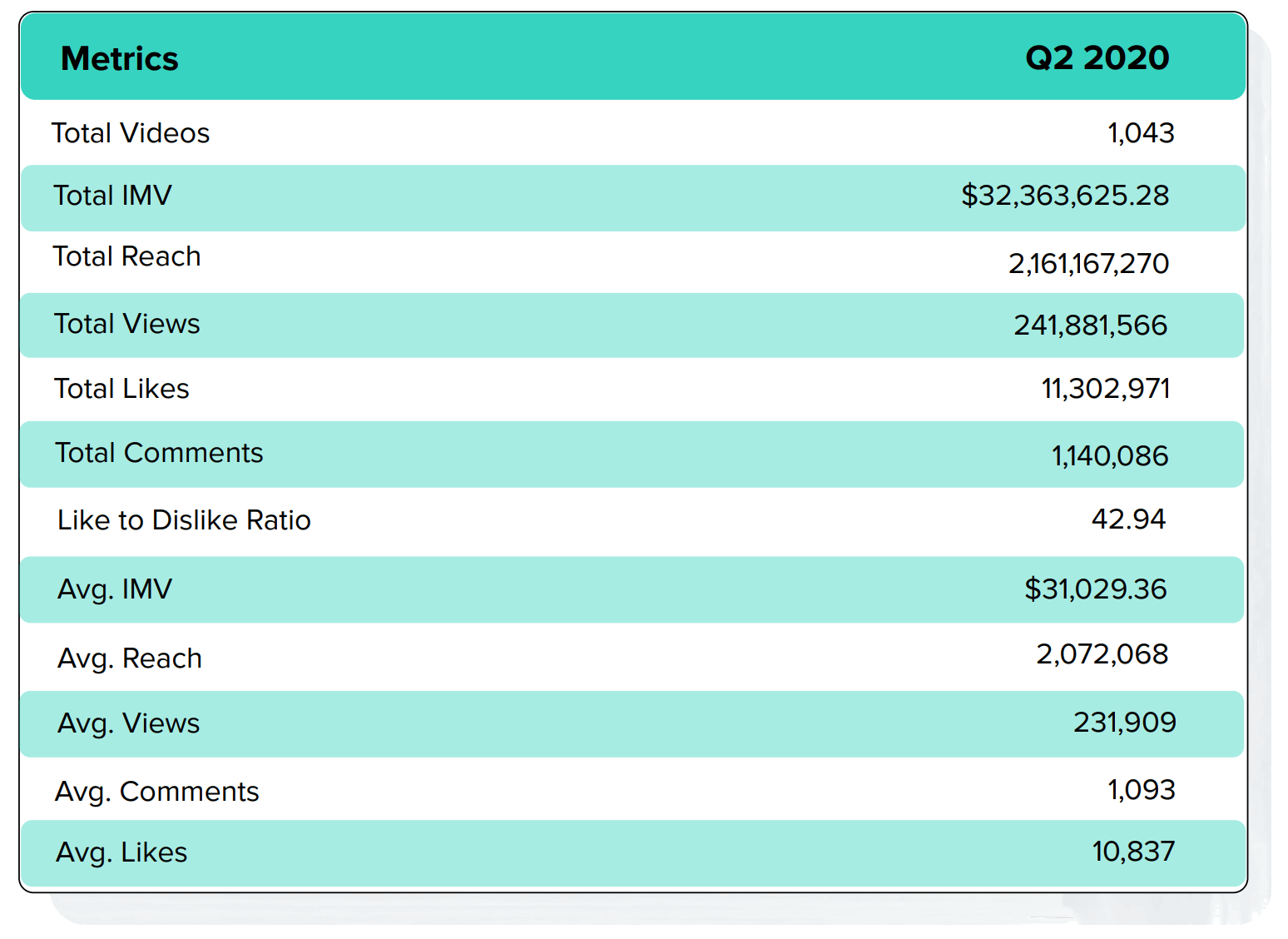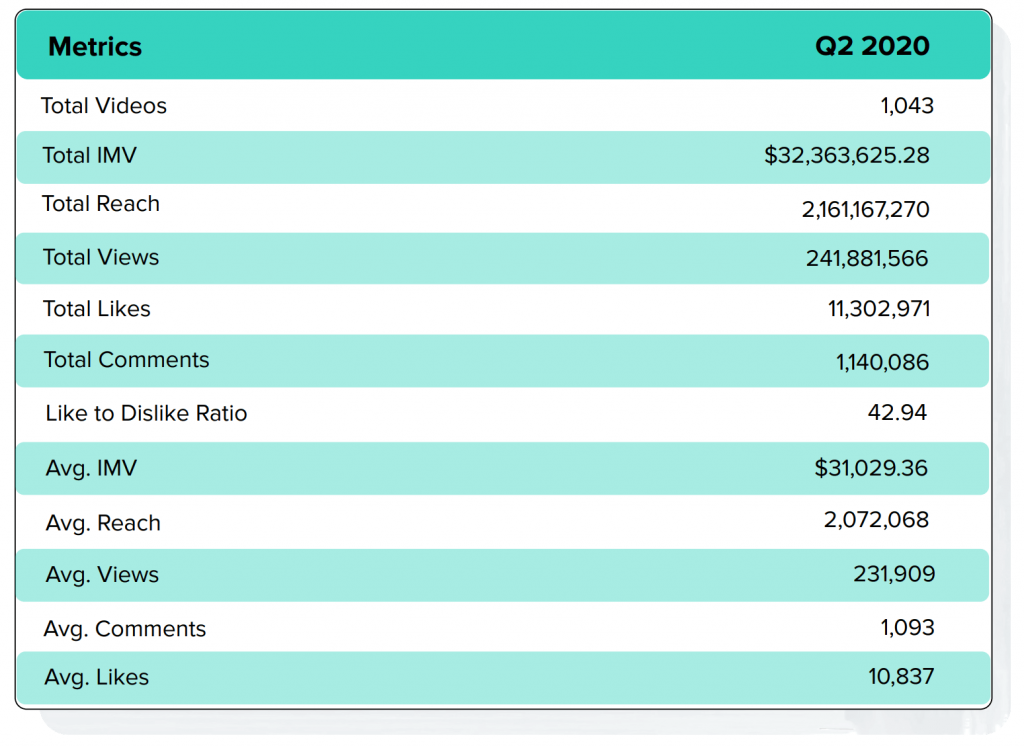 Gaming Campaign Breakdown
Neck and neck for campaign type, Gaming sponsored videos favored Branding and Awareness and Download or Install as desired goals – a different approach than Tech. However, the videos' calls to action once again fell into two main categories favoring direct sales.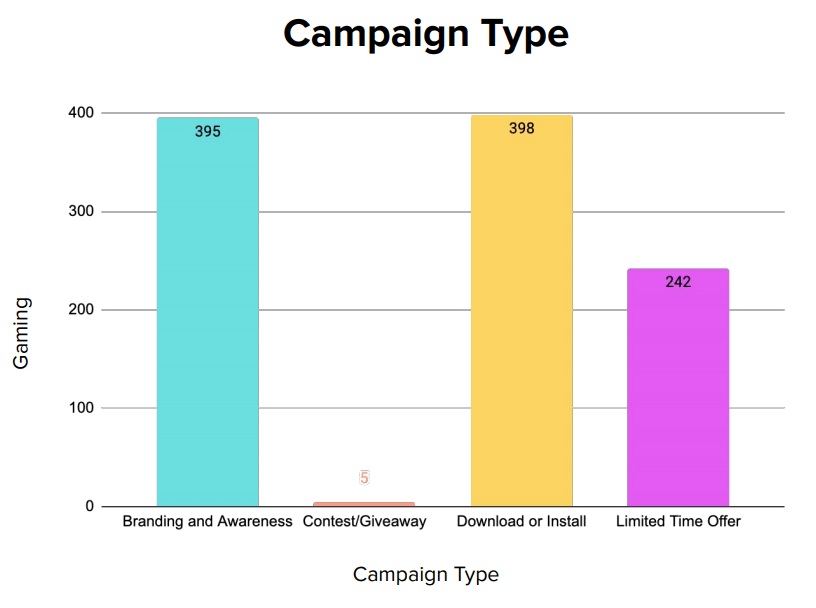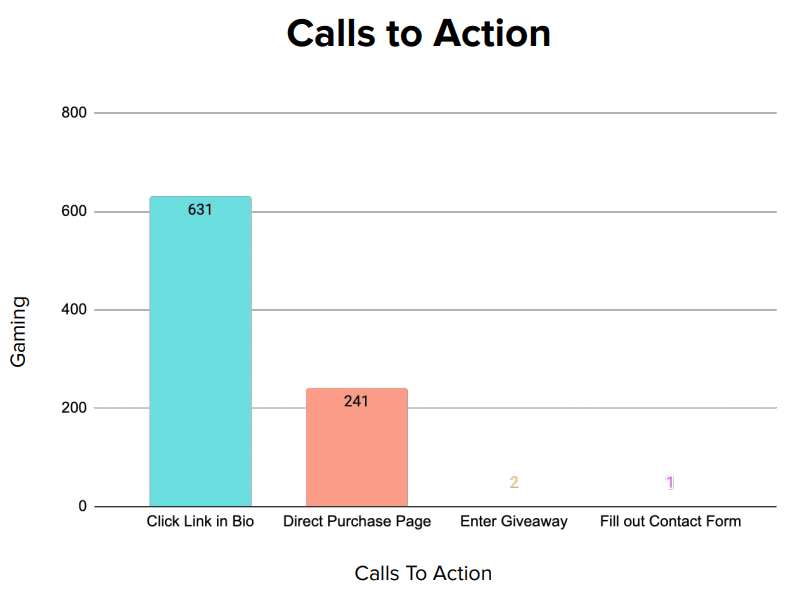 Content type for Gaming campaigns follows the industry trend with the majority of influencer videos featuring integrated content.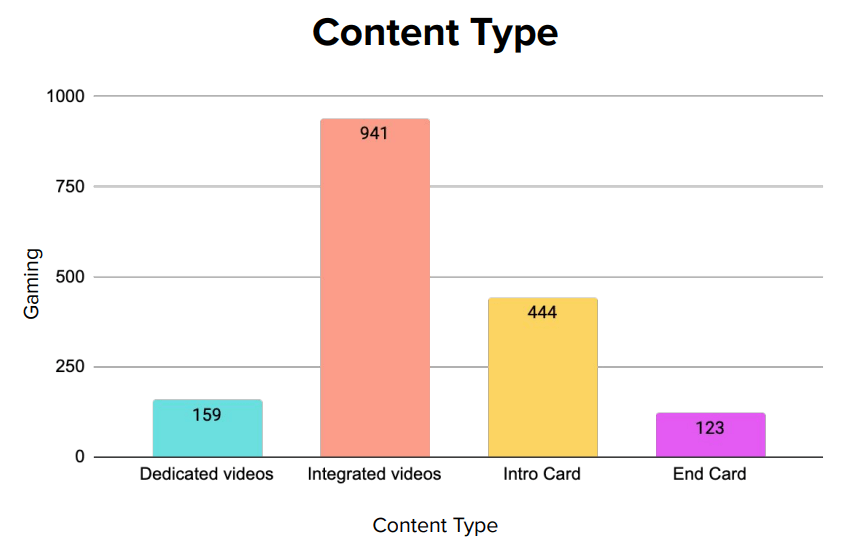 Top 5 Gaming Spenders on YouTube
Regardless of the various other streaming platforms specifically created for gaming, YouTube remains the top platform for Gaming influencer marketing sponsorships looking to achieve high growth results.
The top 5 brand spenders in the Gaming industry invested $16.2M collectively. That accounts for half of the overall industry IMV for Q2 with 25% of the industry spend coming directly from Epic Games as the highest spender.
Using tools like the NeoReach Social Intelligence API, brands in the Gaming industry are able to see where the best investment is for their influencer marketing dollars to get the highest return.


Gaming: Compare Q1 & Q2
Increasing the investment from Q1, Gaming produced higher results with fewer sponsored videos. With an additional $5.4M spent in Q2, Gaming was able to reach 20% more people. Total sponsored views grew by over 34.5M despite the nearly 600 video decrease in sponsored content.
At a greater IMV for fewer videos, Gaming approached Q2 with a strategy to invest in more high-ticket influencers to drive greater results with less output.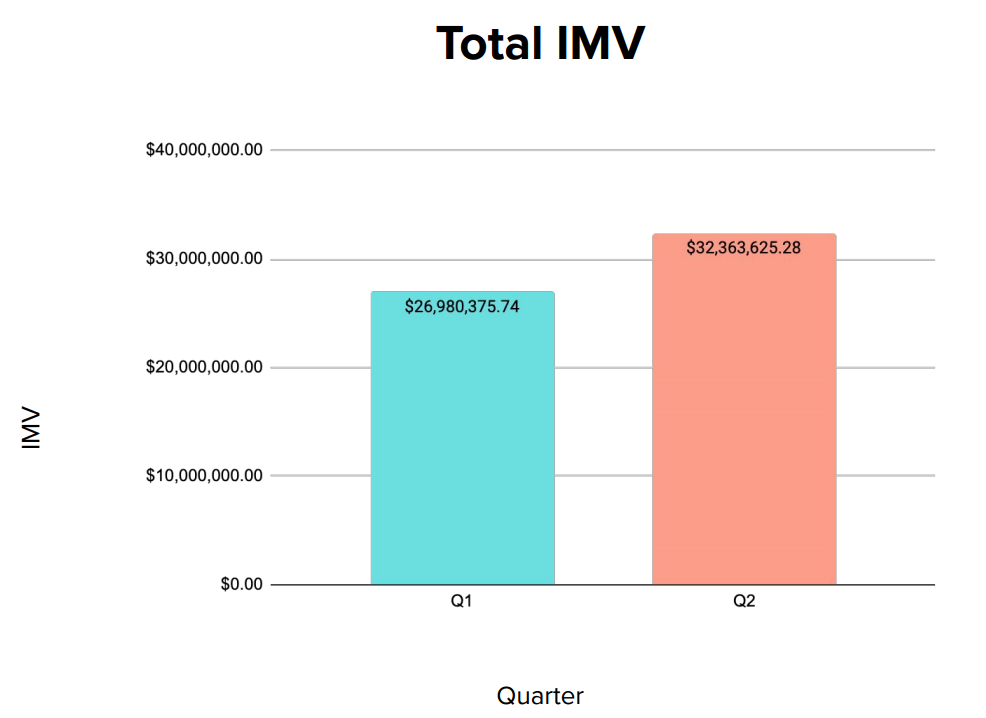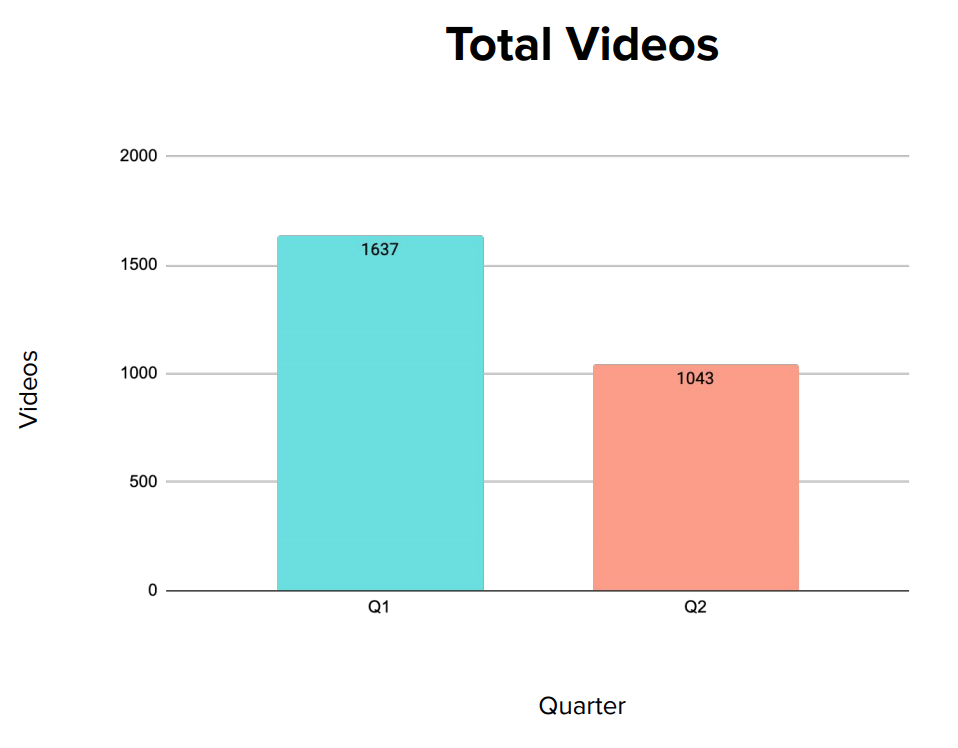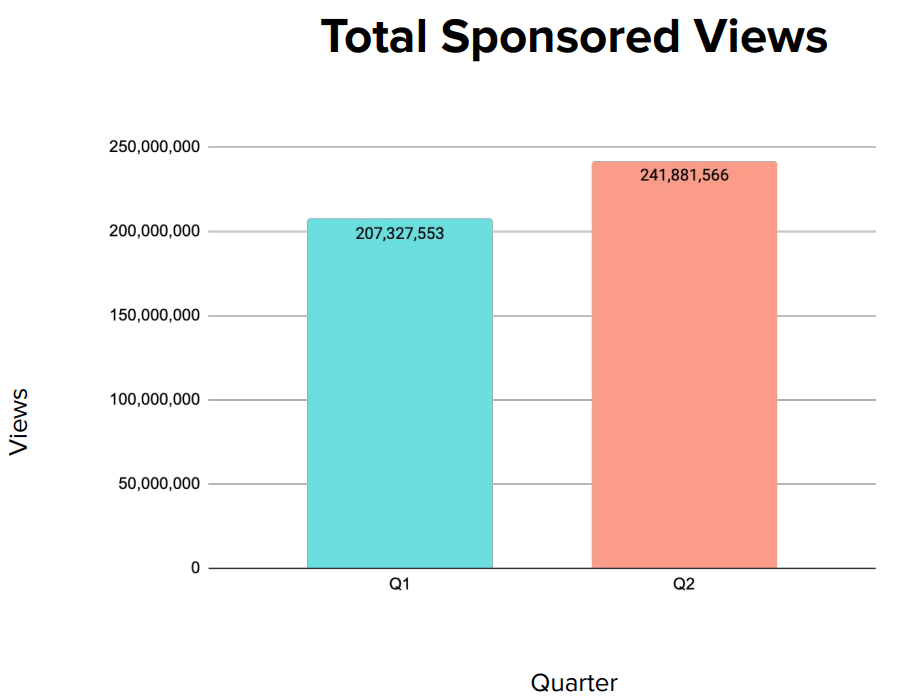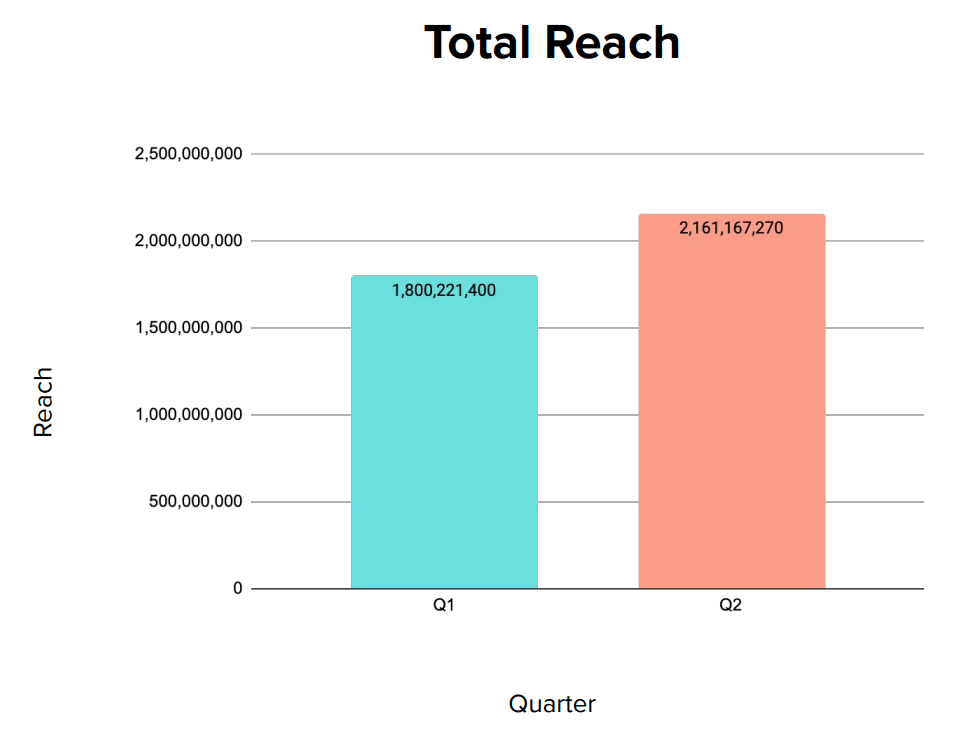 Top Gaming Spender Spotlight
Epic Games was once again the largest YouTube spender in the Gaming category. Beating out all other Gaming brands with their $8.4M investment in Q2, Epic Games activated 78 influencers to achieve 3M engagements. As the reigning highest spender for Gaming, Epic Games clearly believes influencer marketing is where to put your marketing budget.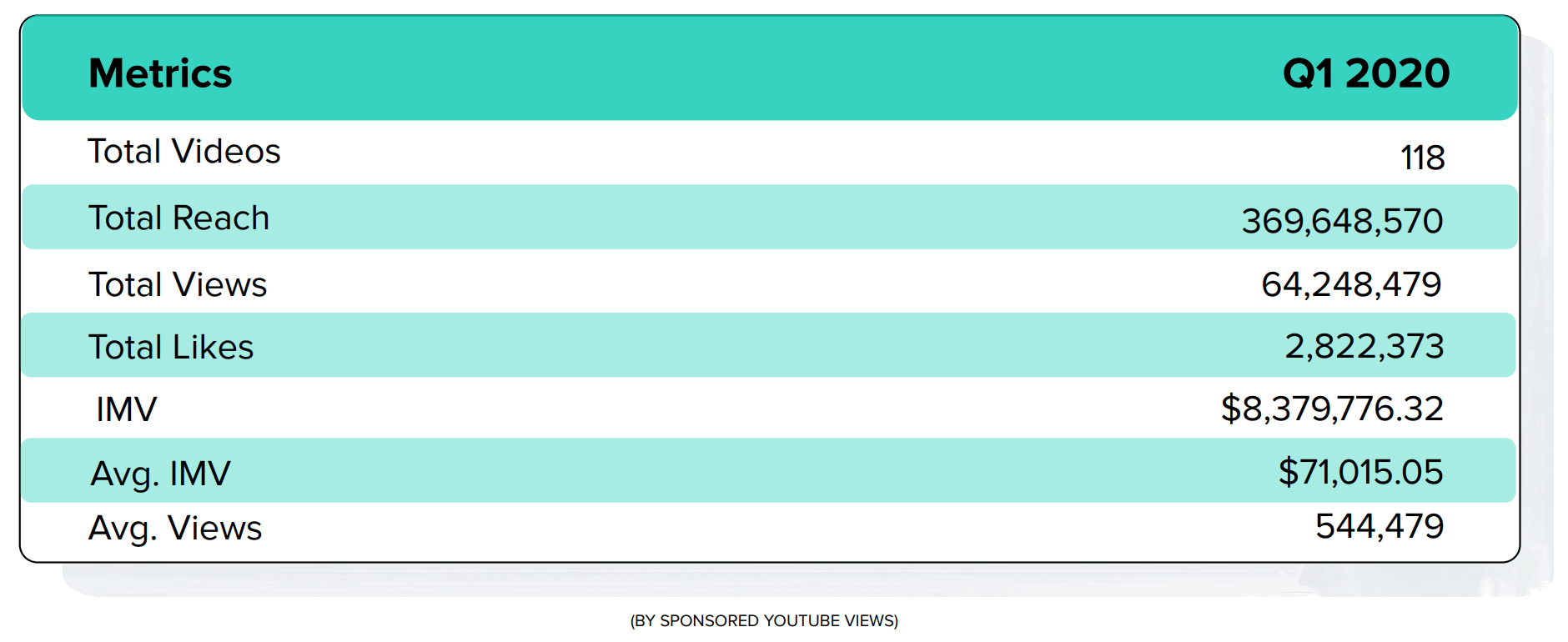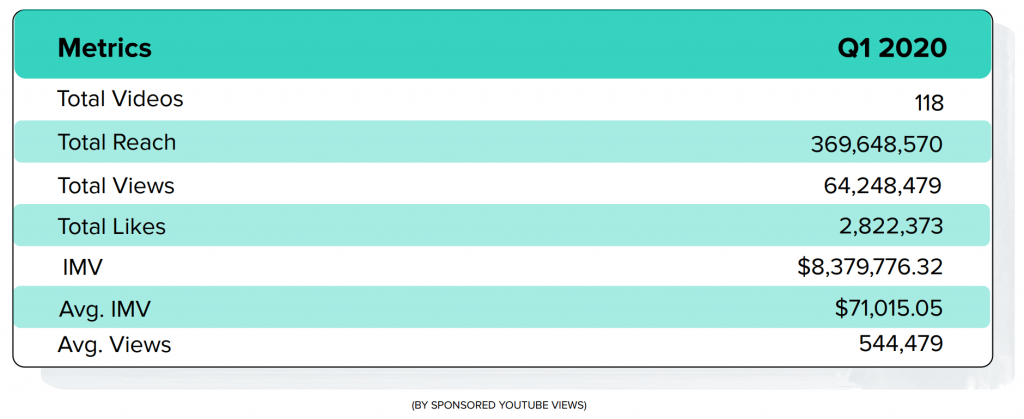 Top Influencers: Gaming Industry
The Gaming industry worked with 456 unique influencers for YouTube campaigns in Q2. The top Gaming influencers have a combined reach of 33.2M across their channels and were all activated by the top industry spender – Epic Games. Even with this massive reach, the top Gaming influencers only make up 1.5% of the total industry reach.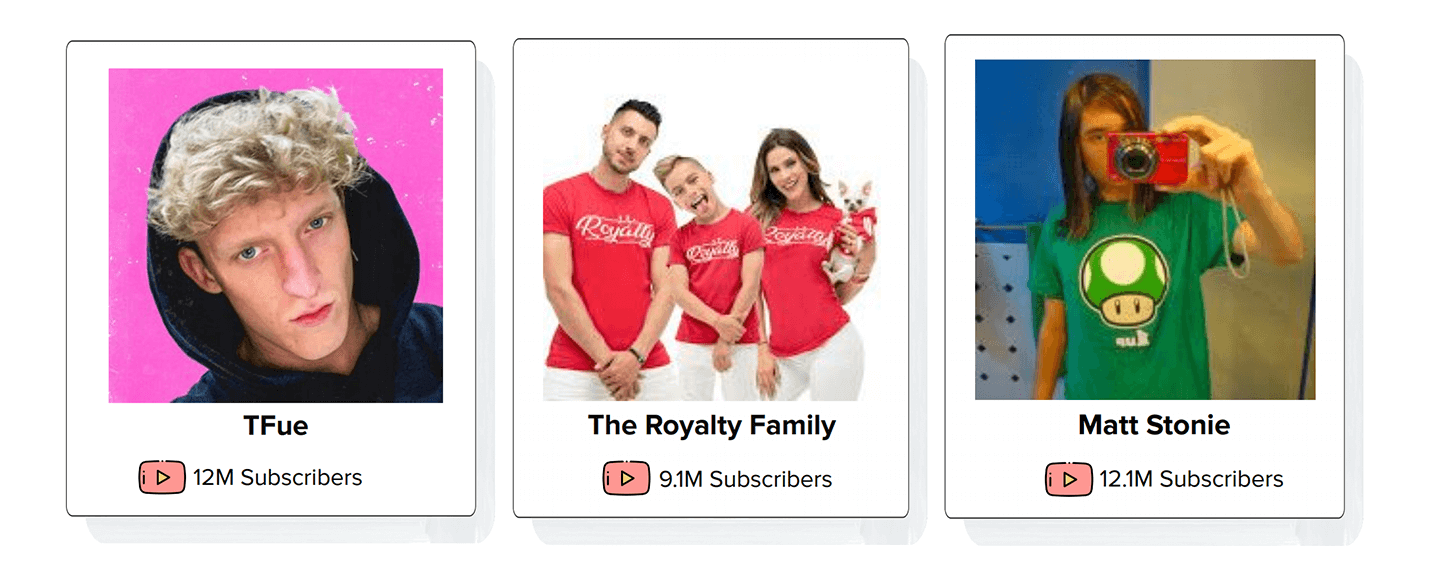 Food & Drink Industry Overview
Whether it is considering delivery options, opting to cook at home, or looking for your next favorite convenience good, the Food and Drink industry as a whole spent $25.6M trying to capture these markets.
Food & Drink saw some new players in their top spending brands. With this segment investing in influencer marketing for Q2, the industry reached 2B people and engaged 11M.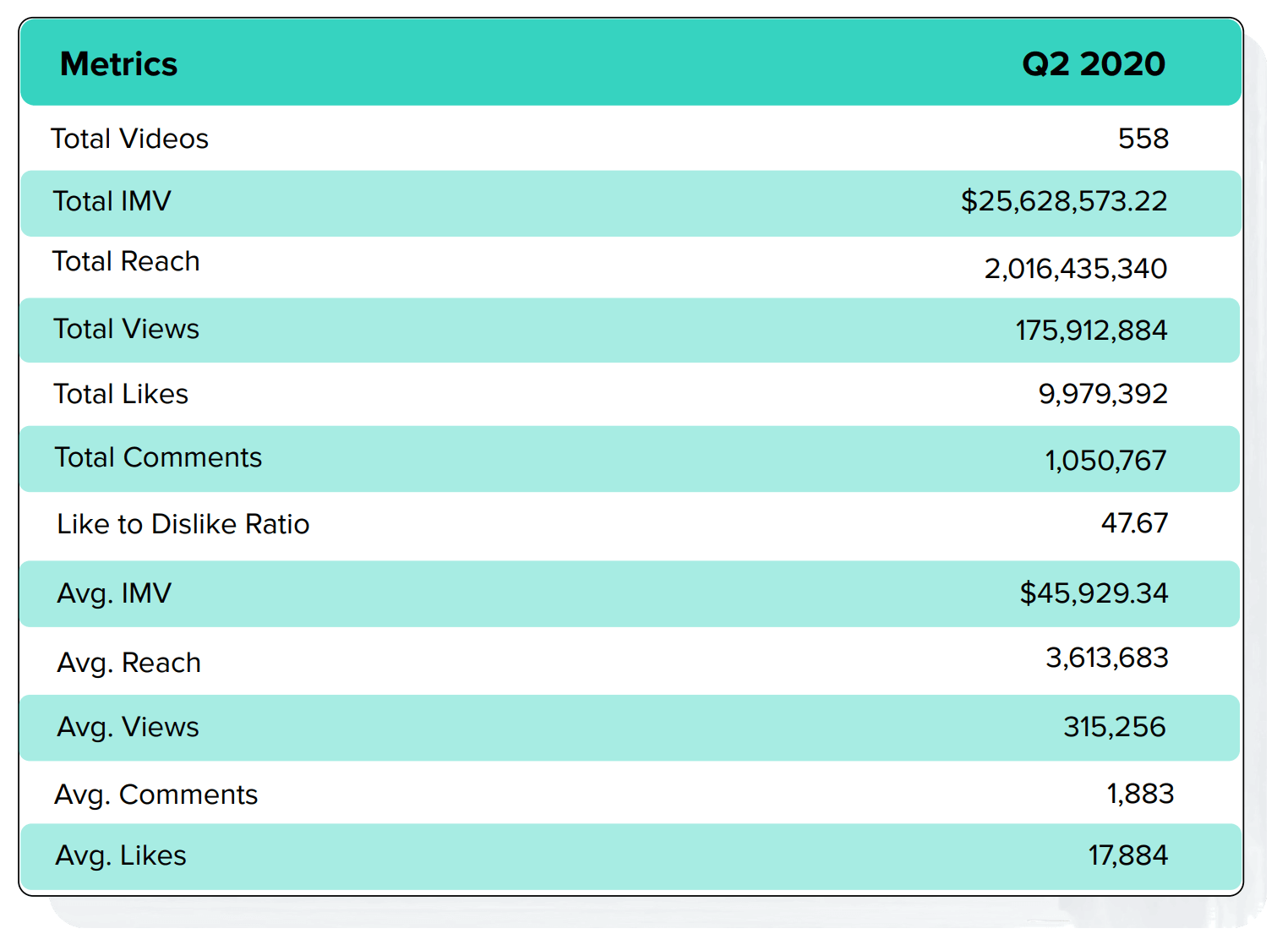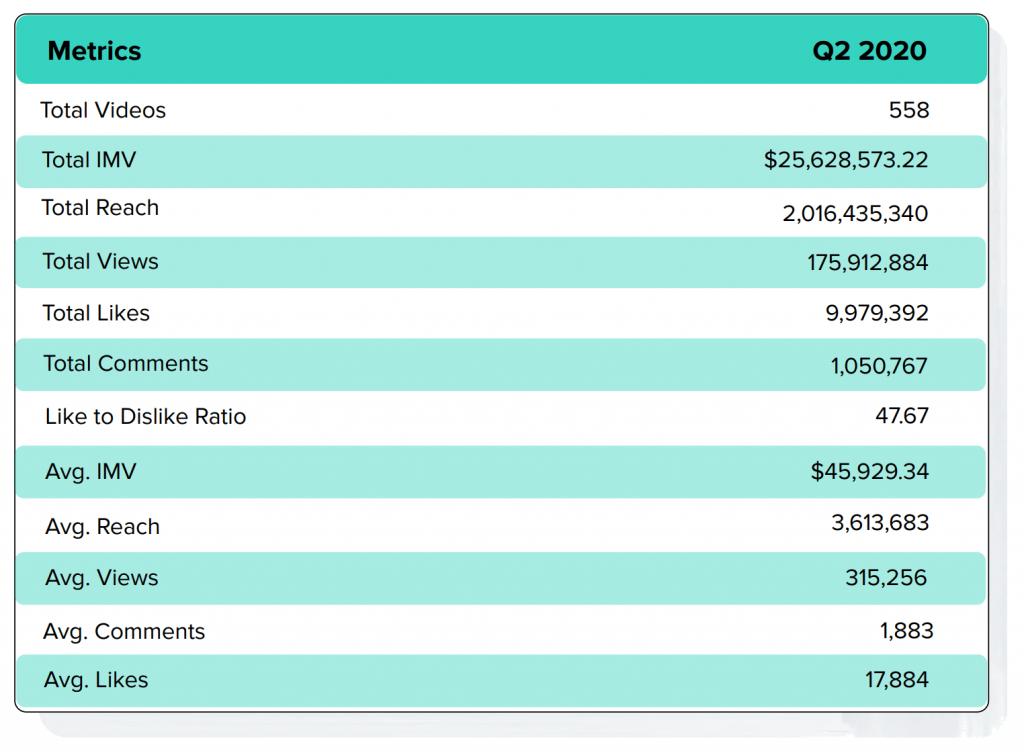 Food & Drink Campaign Breakdown
Food & Drink almost exclusively conducted campaigns with a special offer and to spread brand awareness. Similarly with calls to action, sponsored videos fell within the industry trends of direct sales goals by directing viewers to purchase channels.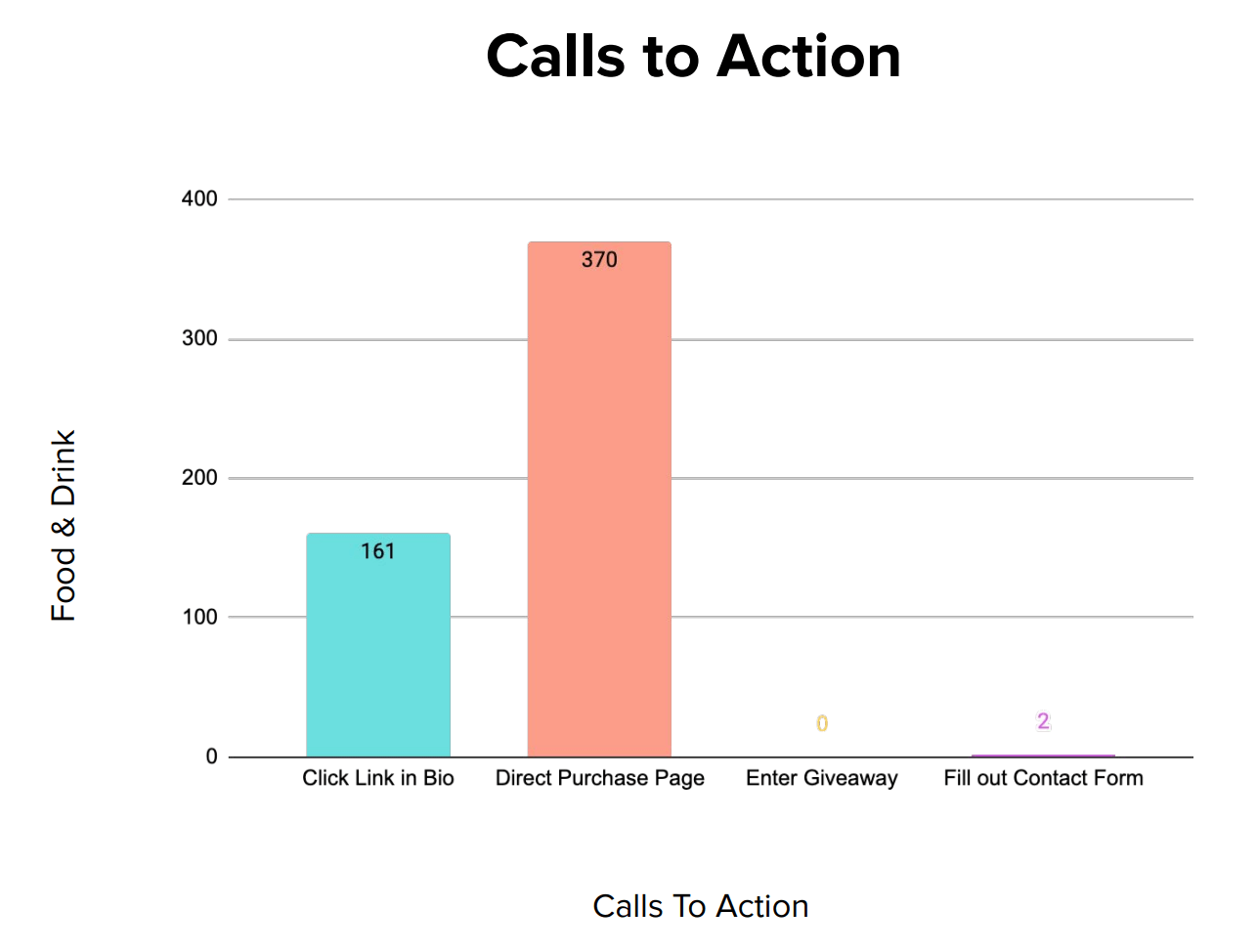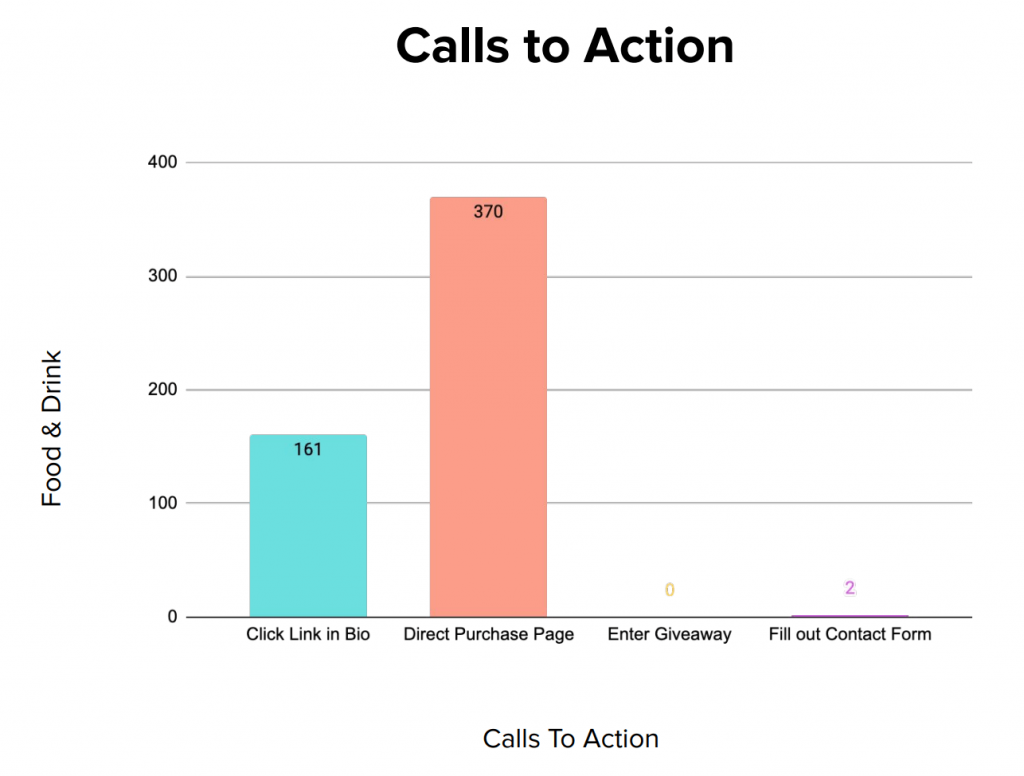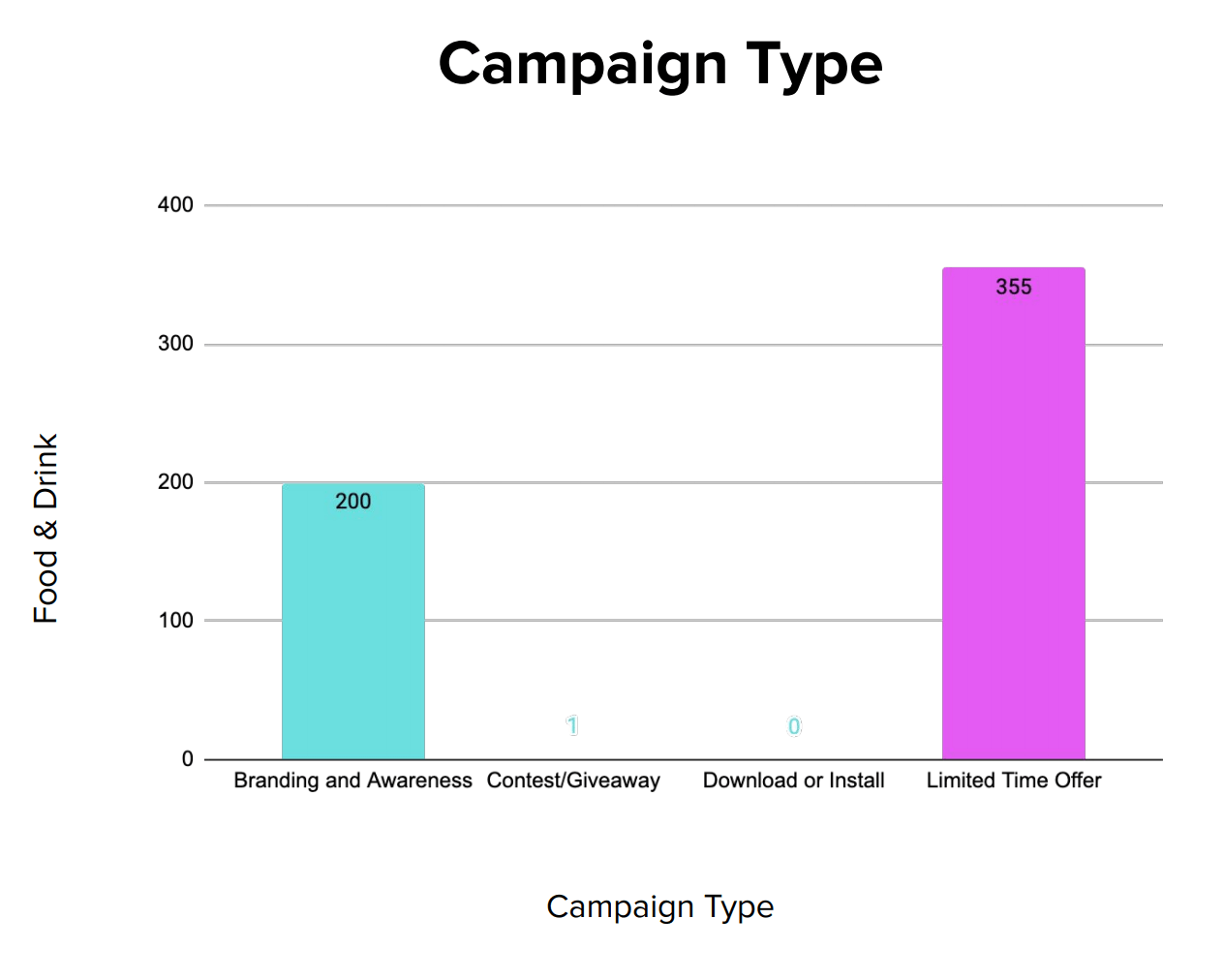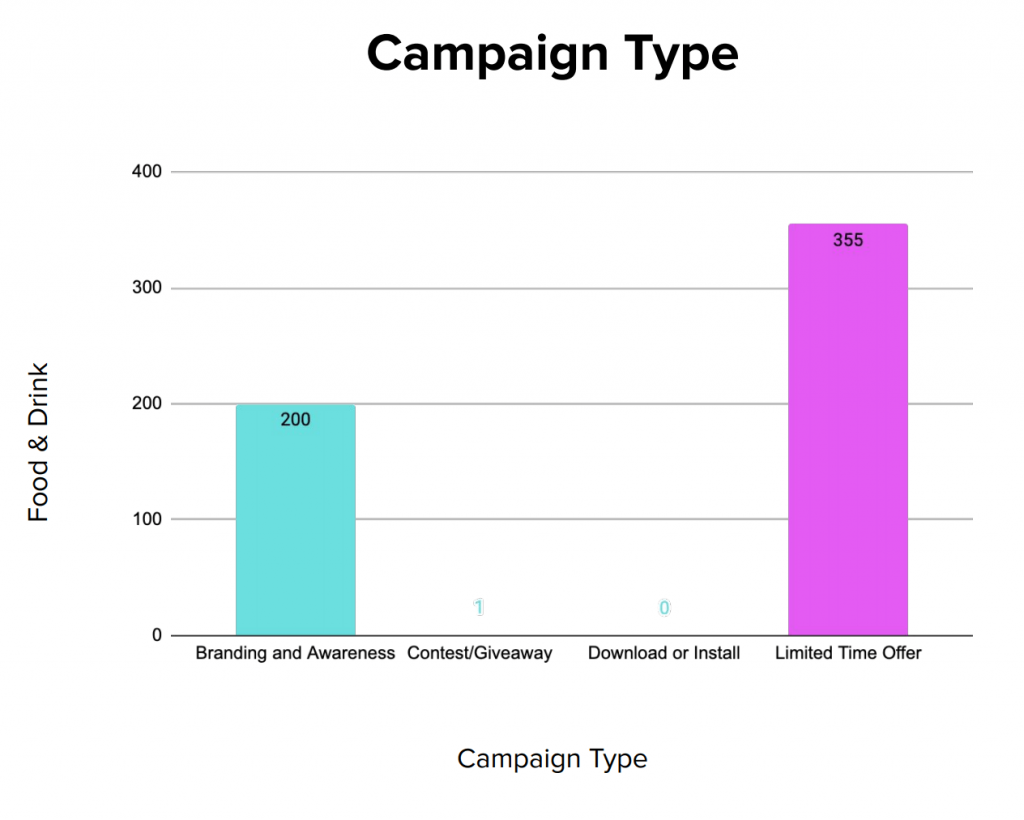 Content type displays a little more variation, but not much, skewing heavily towards integrated video accounting for 75%.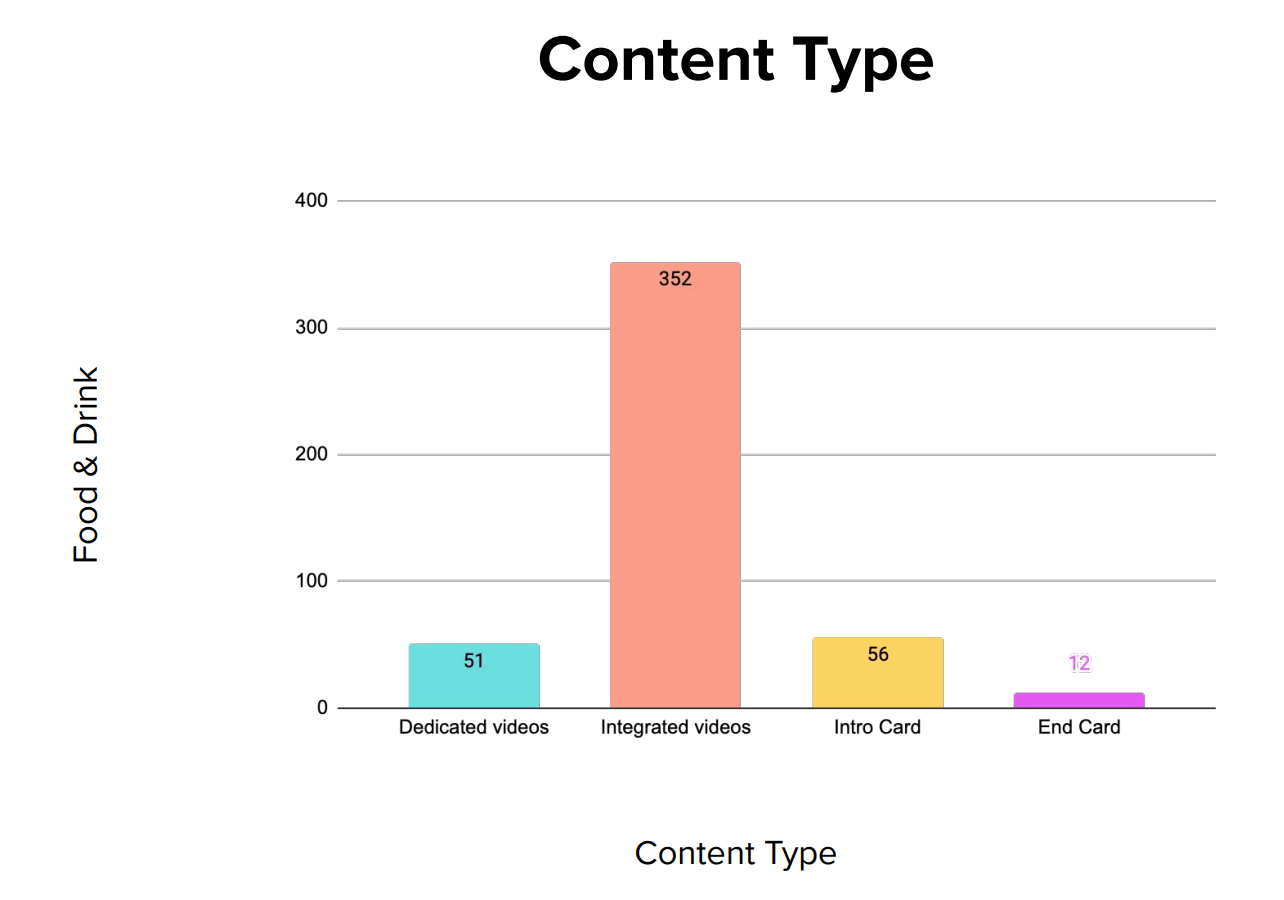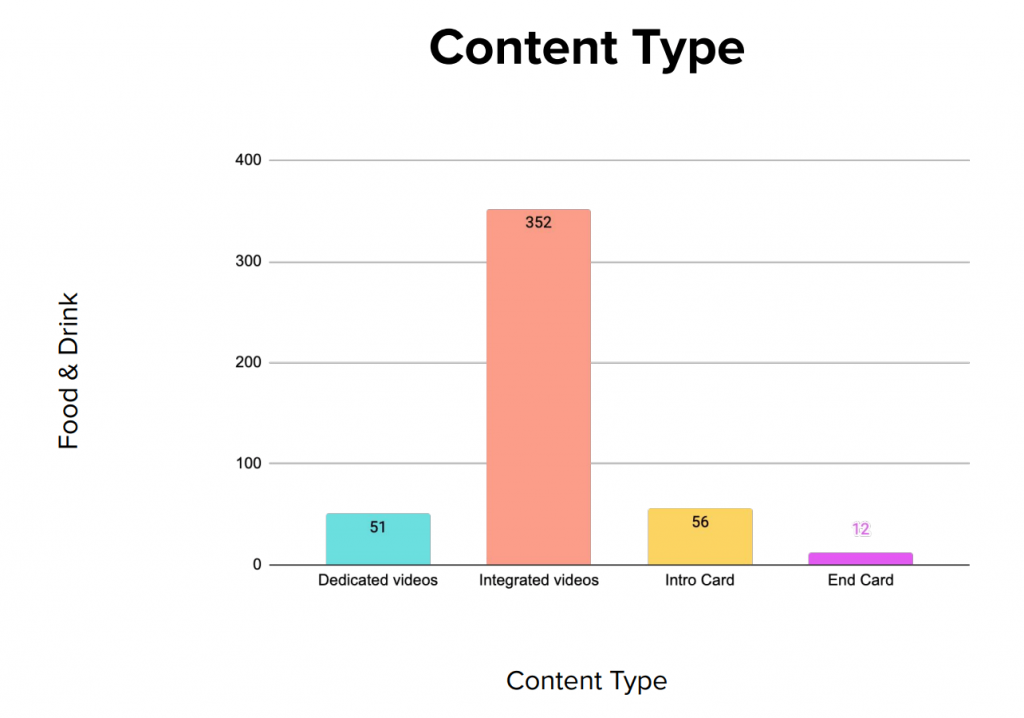 Top 5 Food & Drink Spenders on YouTube
From Food & Drink, the top 5 brands activated influencers across many genres for a grand total of $21.7M. With repeat high spenders – Bang Energy and G Fuel – mixed with new top brands, YouTube sponsored videos for the top 5 brands accumulated 140M views across 348 videos. From 62% of the Food & Drink industry's posted videos, the top 5 spenders contributed to 80% of the views and 8M engagements on YouTube.


Food & Drink: Compare Q1 & Q2
Compared to Q1, the Food & Drink industry saw a clear increase in Q2 in all 4 metrics measured from the data set. Sponsoring 150 more videos, Food & Drink brands spent 120% more than Q1 at a nearly $14M greater IMV. This increased investment in influencer marketing on YouTube produced a 96% increase in sponsored views and 63% higher reach.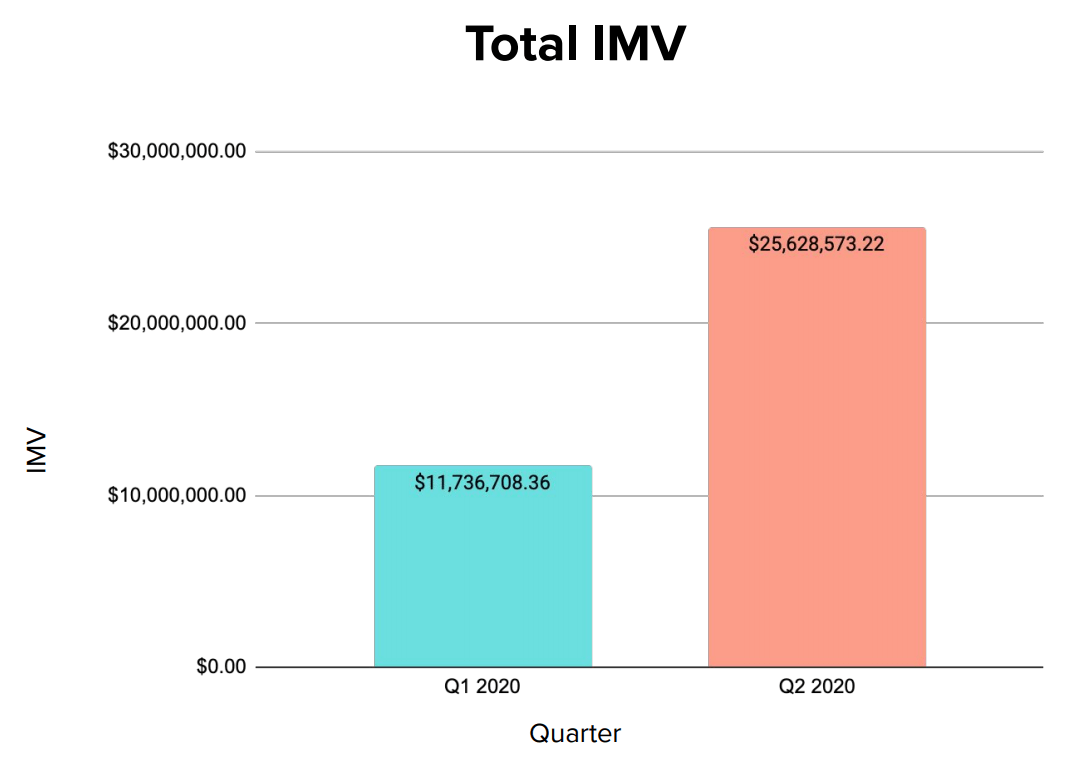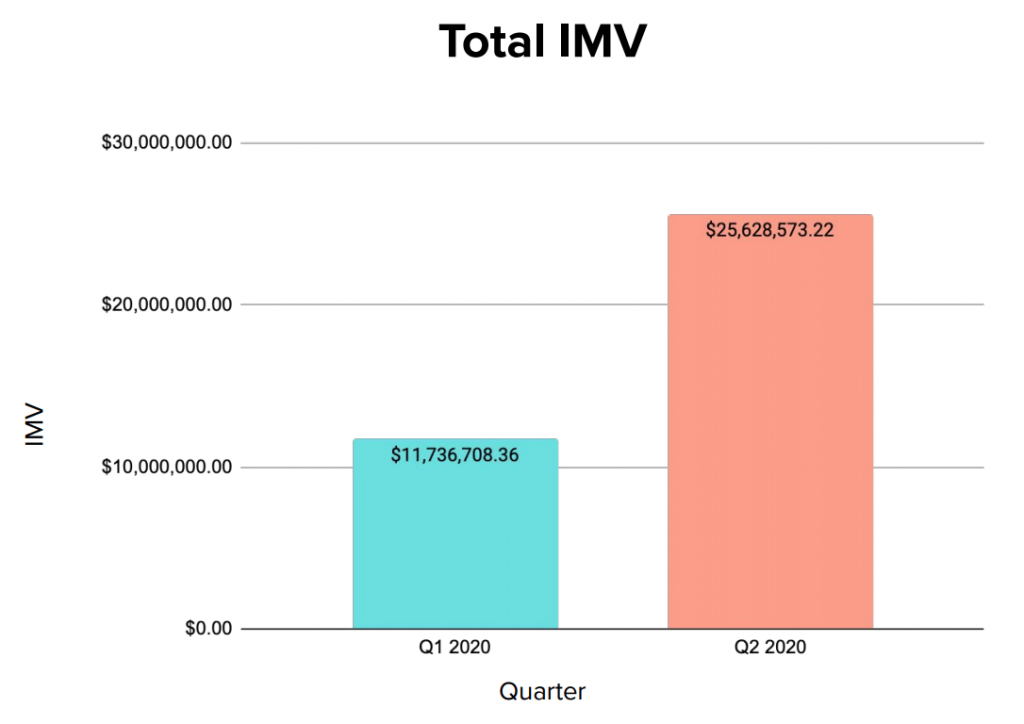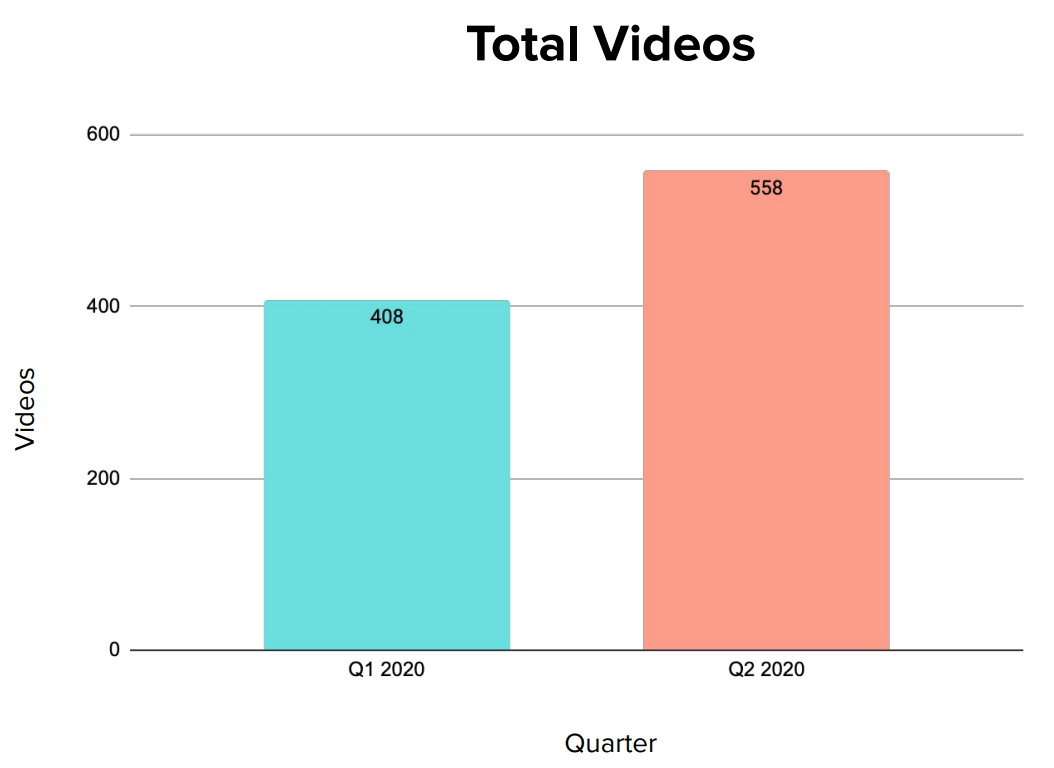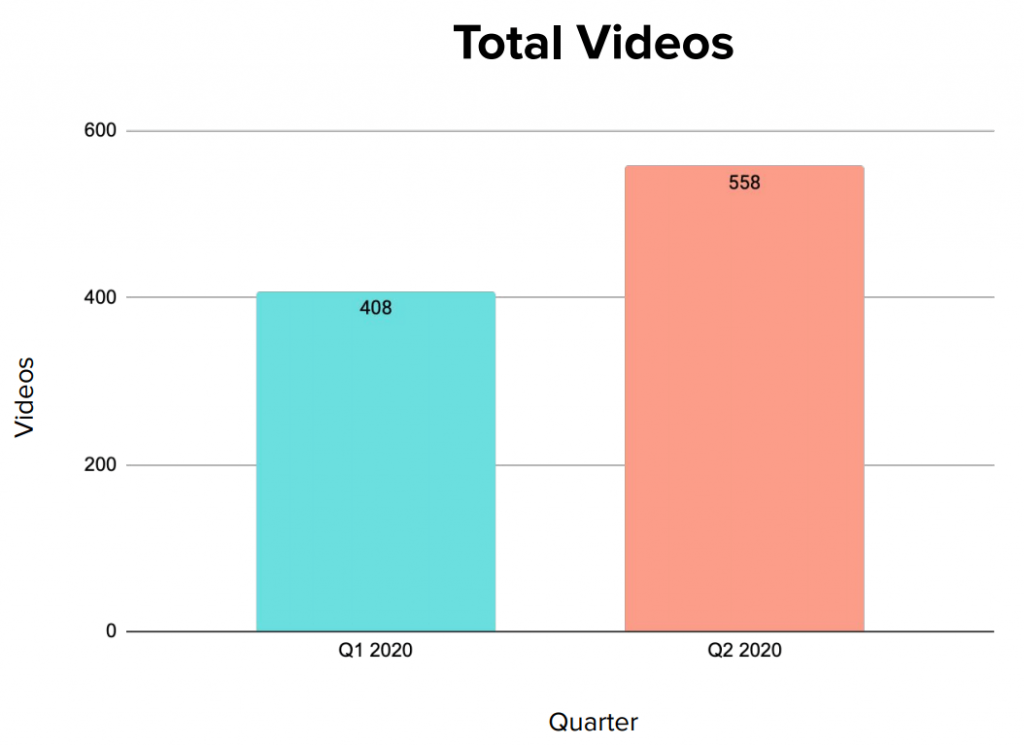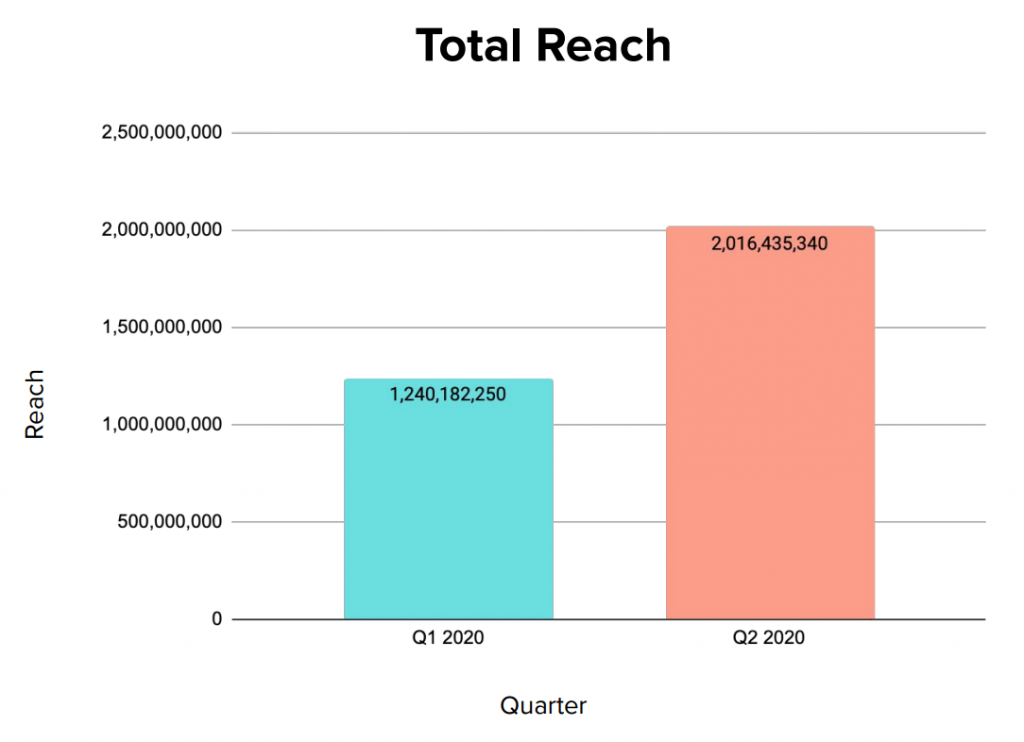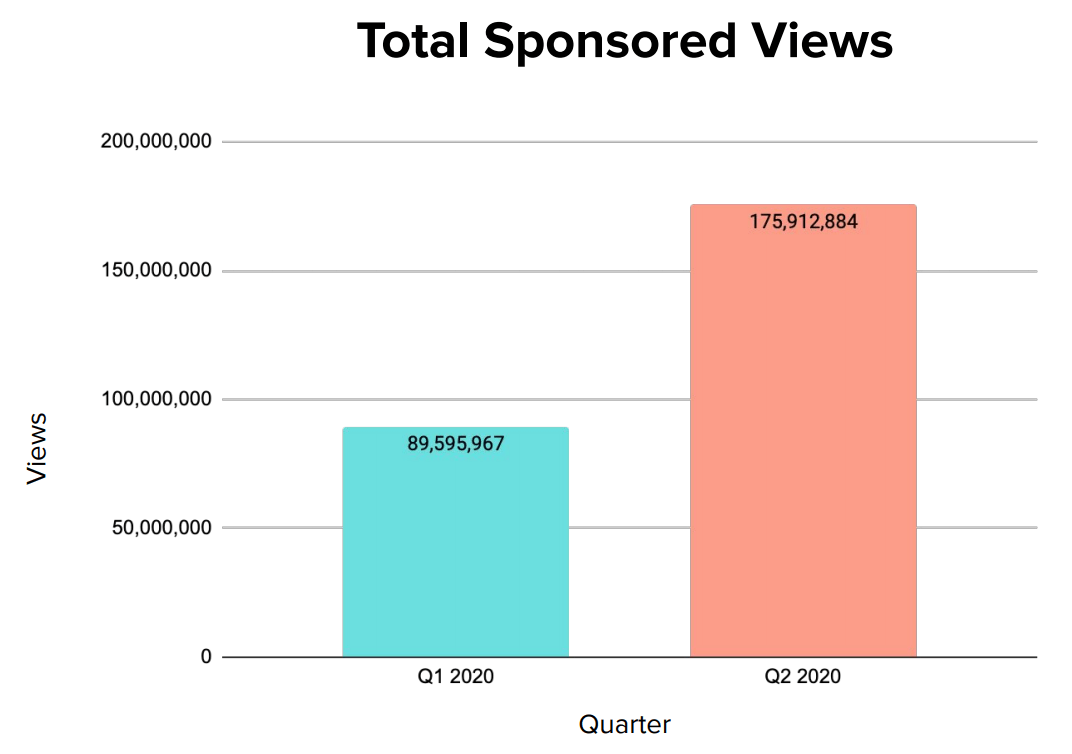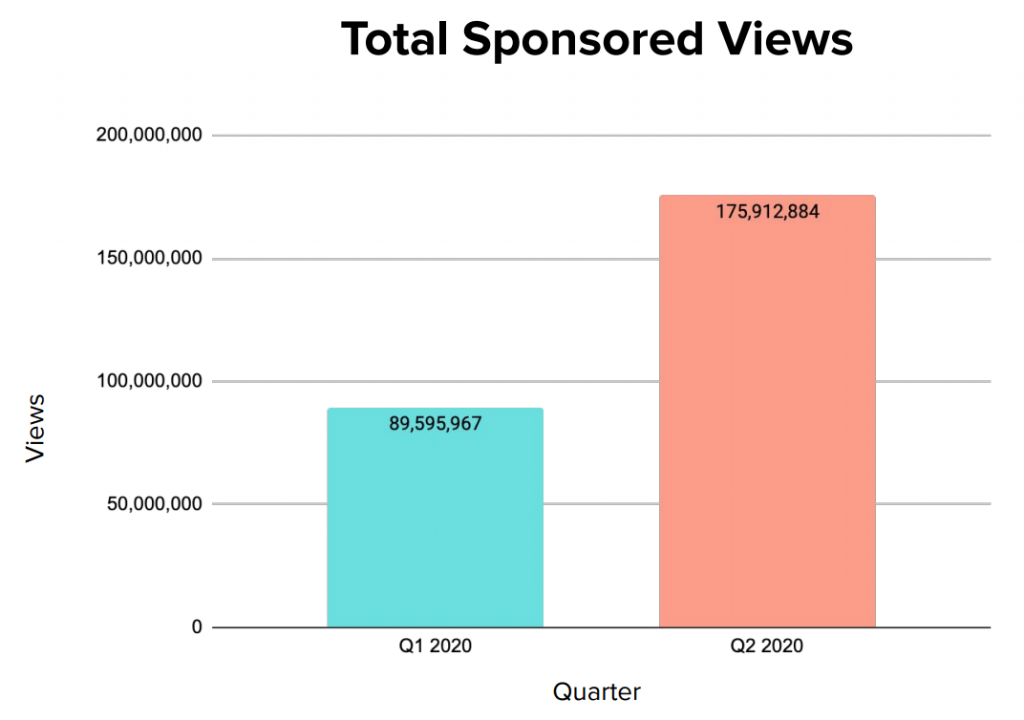 Top Food & Drink Spender Spotlight
Bang Energy remains the highest spender in Food & Drink for Q2. With a sponsored YouTube spend 3.8 times greater than the second highest industry spender, Bang Energy represents 70% of the Food & Drink industry reach. Investing $14.4M in influencer marketing on YouTube, Bang Energy procured 6.2M engagements.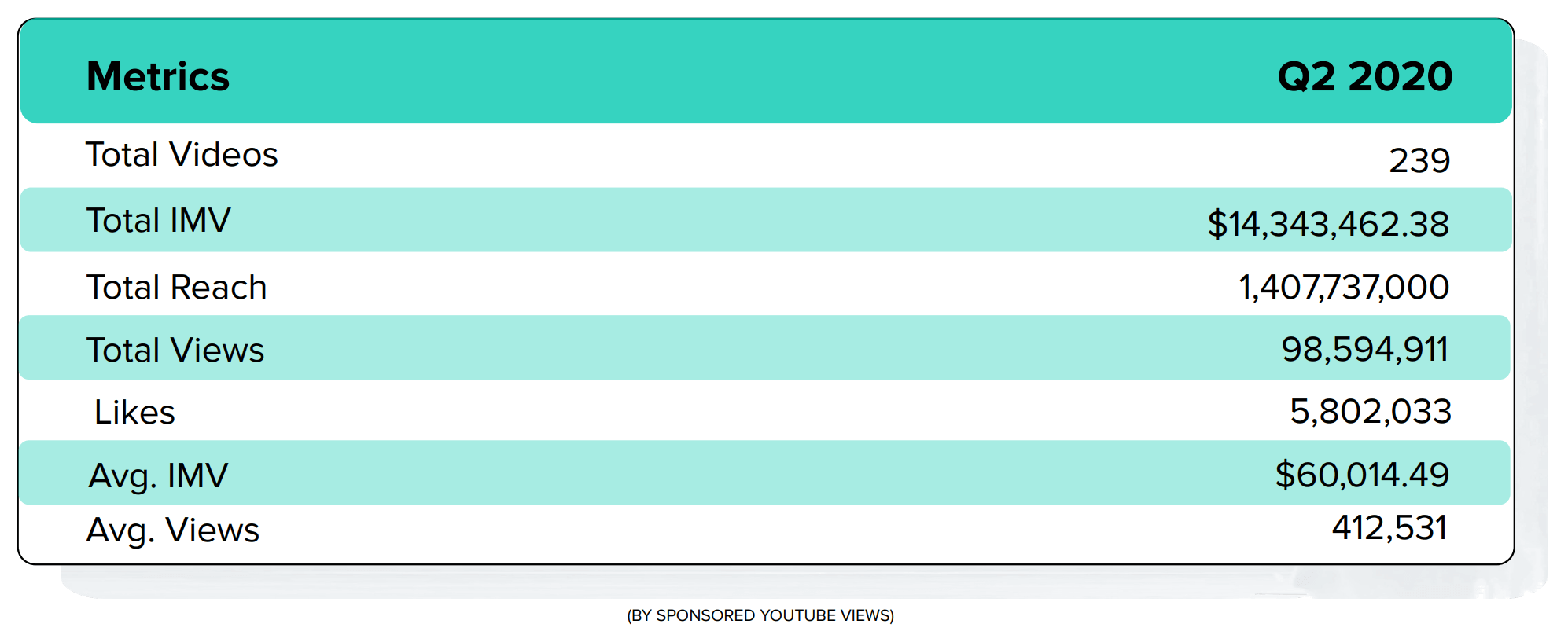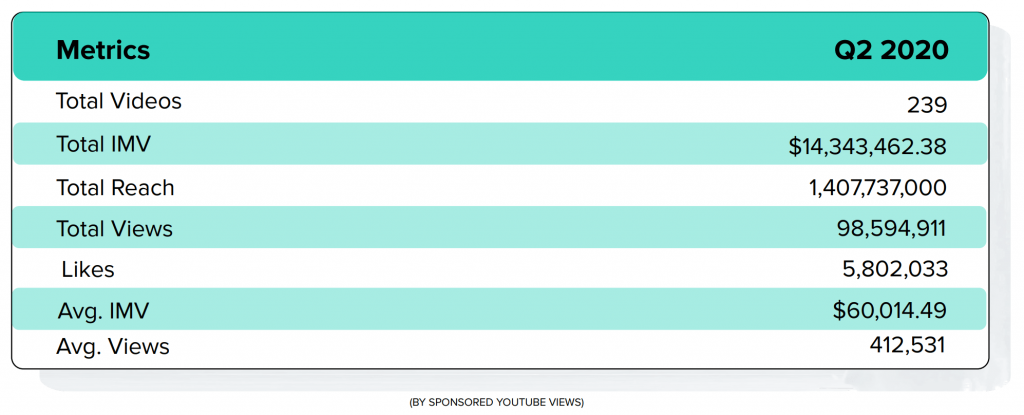 Top Influencers: Food & Drink Industry
With over 116M subscribers between these top 3 influencers, the Food & Drink industry boasts an extensive reach. 102 brands in Food & Drink activated 203 unique influencers during Q2 through sponsored YouTube videos. Among those influencers are many more top talent since these three only equate to 5.8% of the industry total reach.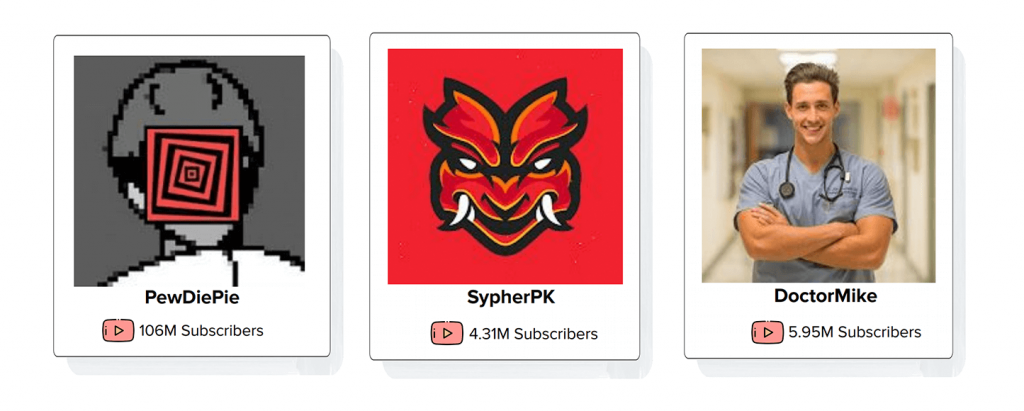 Get in Touch
Want to harness your biggest powerhouse users on YouTube? NeoReach has the software and data for your brand to unlock the most strategic influencer initiatives. Find out how the NeoReach Social Intelligence tool can help your band reap the benefits of influencer marketing.
To learn more, email us at [email protected] to schedule time with our influencer specialists for out-of-the-box influencer campaigns, custom reports, and more!
Share a few contact details and we'll send a download link to your inbox