Best for:
Content creators, small and large enterprise businesses
What is it, Exactly?
Beacons.ai has recently expanded from offering 3 creator tools (link in bio, media kits, and invoicing) to offering 14 tools as part of an all-in-one platform for creators to run their businesses. 
Here's what Beacons offers to creators:
A suite of easy-to-use tools made for creators to run their businesses
All tools integrated with each another and connected to the Beacons Cortex (an intelligent data layer) that helps surface insights on how creators can optimize the ways they work and make money
A single interface to manage all tools (which creators can mix and match to build their ideal workflow) from one free Beacons account
---
What's the Cost?
Beacons.ai offers two plans; the Creator plan and an Entrepreneur plan. The Creator plan offers enough to get you started, where the Entrepreneur plan includes all you'll need to make your influencer brand look professional. Here's a look at what both plans include:
Creator Plan, $0/mo

: Monetize your profile using shoppable TikTok feed links, sell digital products, accept donations without a Beacons transactions fee (there is a transaction fee from your payment provider), add unlimited links, add social media links and friend profiles, embed music and videos (do this automatically for YouTube videos and Tweets), analytics, basic customizable themes (including buttons and fonts). Creators also get 2 tabs, an email and SMS collector, sensitive content warnings, email support. 

Entrepreneur Plan, $7/mo (when paid upfront annually); $10/mo (when paid monthly): All the above plus:

 the option to use a custom domain (

yourdomain.com

), removal of Beacons's logo and branding,

 the option to use a custom domain (yourdomain.com), premium support, team access. You also get better analytics capabilities in the form of the Facebook pixel, Google Analytics, and UTM parameters. Get to add custom meta to help with SEO, and additional blocks, a free SSL certificate, and 5 tabs.
A word on transaction fees...
We think that Beacons' pricing is the most advantageous option for creators. The free plan has a 9% transaction fee, compared with Linktree's 10% transaction fee for their free plan. The Entrepreneur plan (for $10/month) actually has 0% transaction fees, compared with 0.5% transaction fee's on Linktree's most premium plan (for $24/month).

---
Is It Easy to Set Up and Use?
Beacons set is powered by AI. That means you'll do very little work to get set up. Sure, there may be aspects of your profile creation that may not be accurate or feel personalized enough, but you can change them as you go. The setup process is 6 steps long. In it, you'll add your username, social media handles, pick a theme, share what your primary interest is and whether you'll be selling digital products.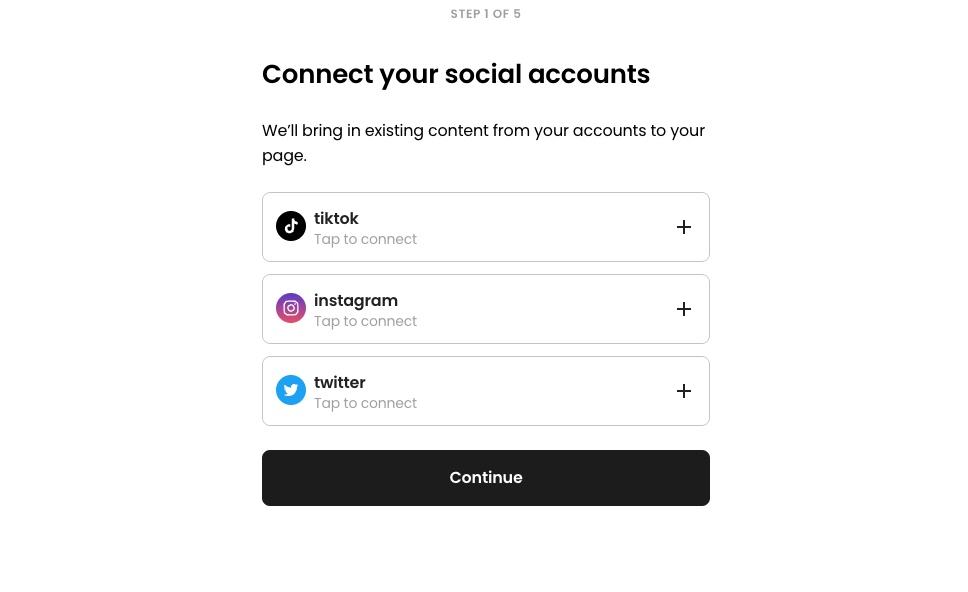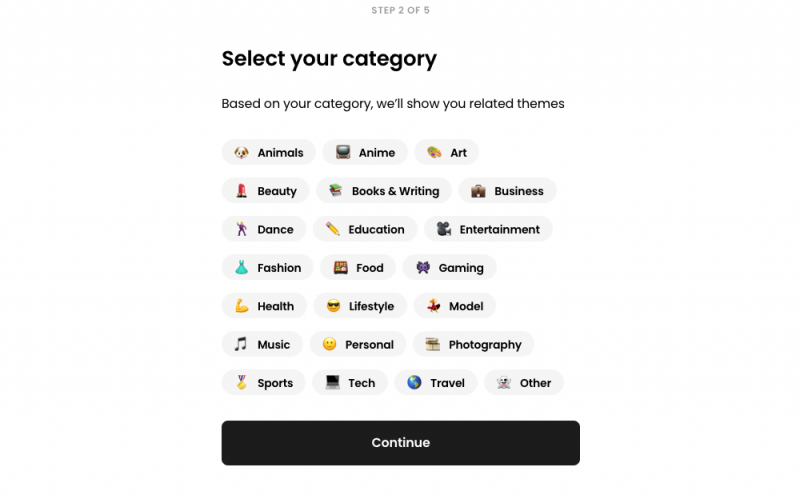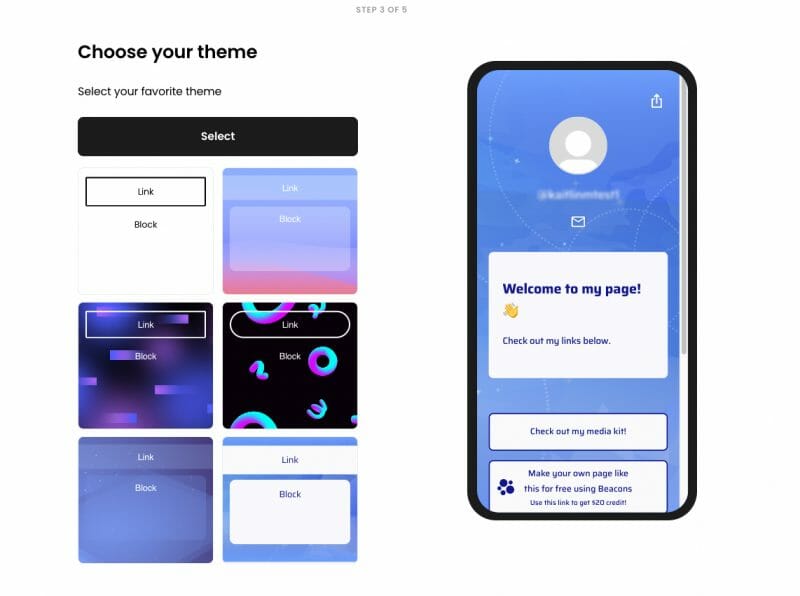 A feature we found to be pro-influencers is the chance to secure a custom domain name. Building a personal brand is all about branding. Owning a custom domain makes it easier for people to find you and your content. Beacons streamlines this process, allowing you to secure and link your domain name to a Beacons page. If you opt for the Creator (free) plan, Beacon will give you free hosting on their domain (beacons.ai/yournamehere).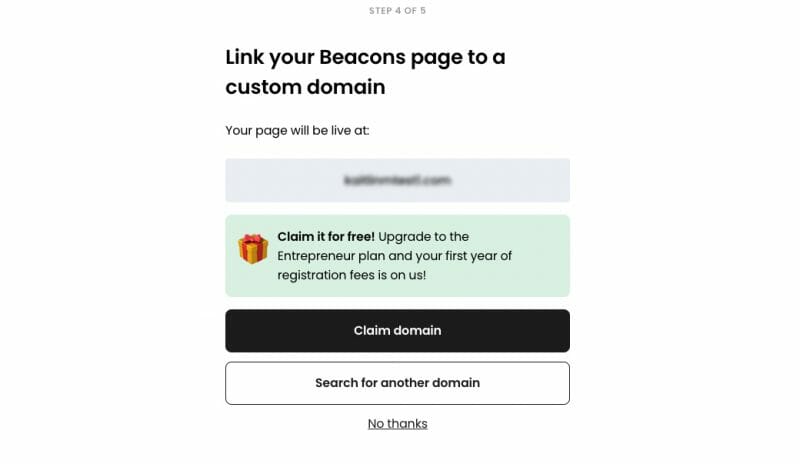 There's also an opportunity to upgrade to the Entrepreneur plan, and if you can afford the $10/month (or $7/month on the annual plan) we think it's a good buy. The Entrepreneur plan offers $0 digital product transaction fees and a more professional and branded presentation, with the option to use your own custom domain and remove Beacons's logo.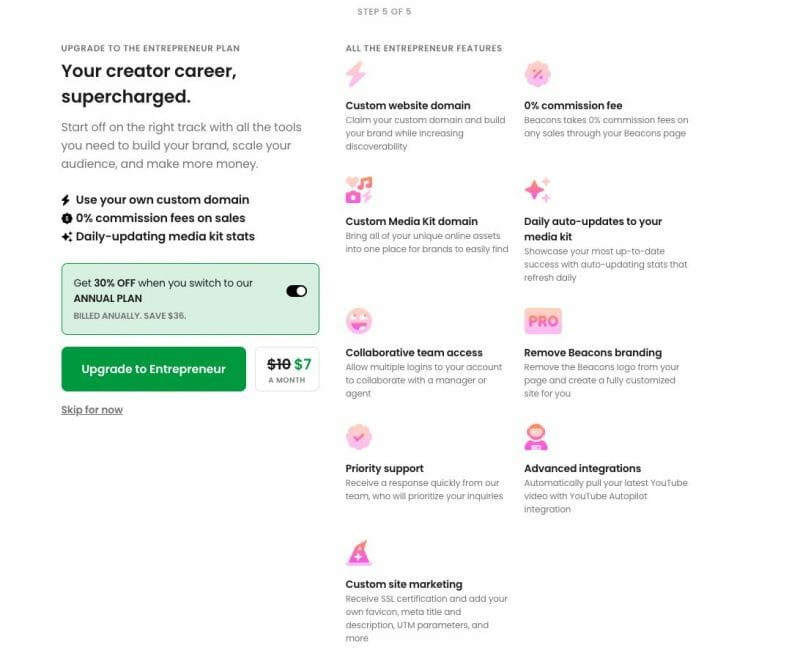 Done with setup and need to make profile edits? Logging into your account will send you directly to a dashboard. It comes with 3 tabs that offer customization options. These include:
My Page: Shows all blocks where you'll add content: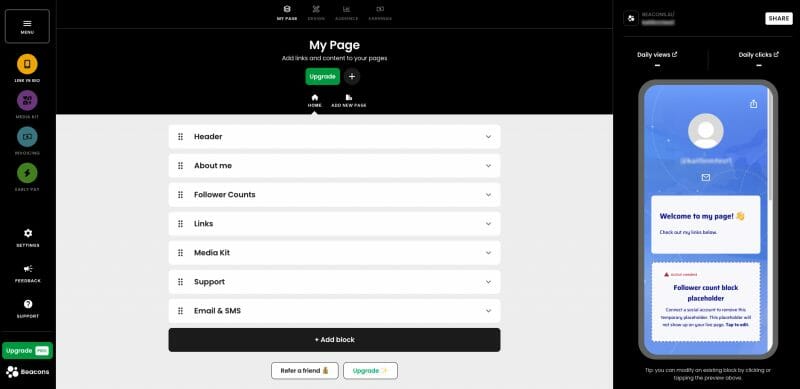 Appearance: Change the theme, page style, and more: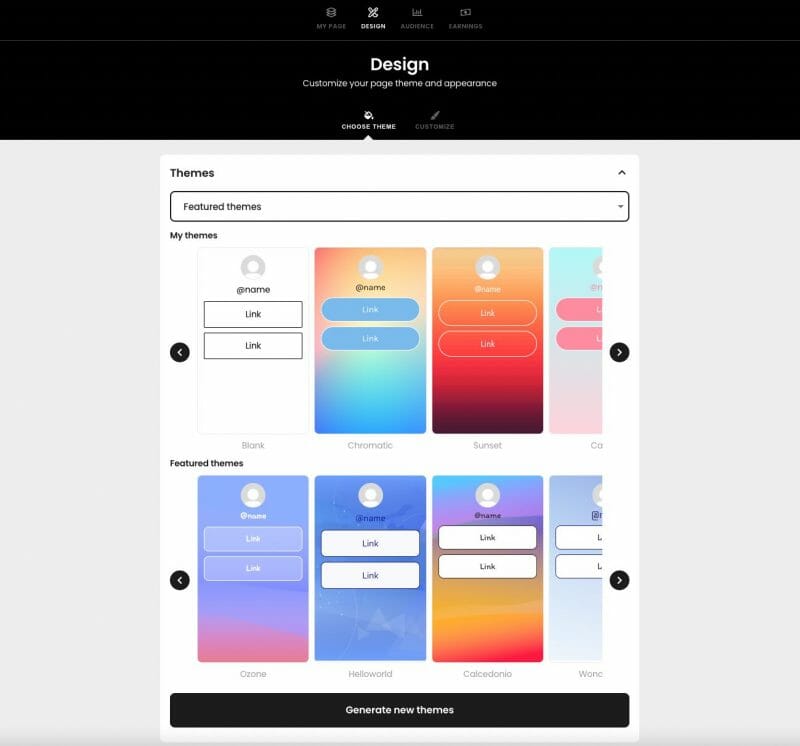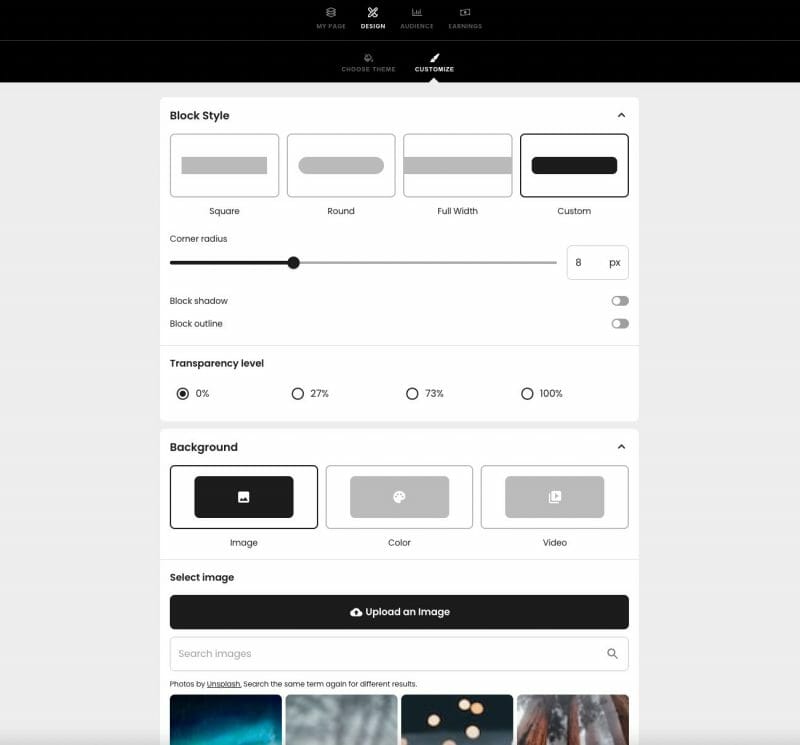 Advanced: Link a custom domain and upgrade to use marketing features: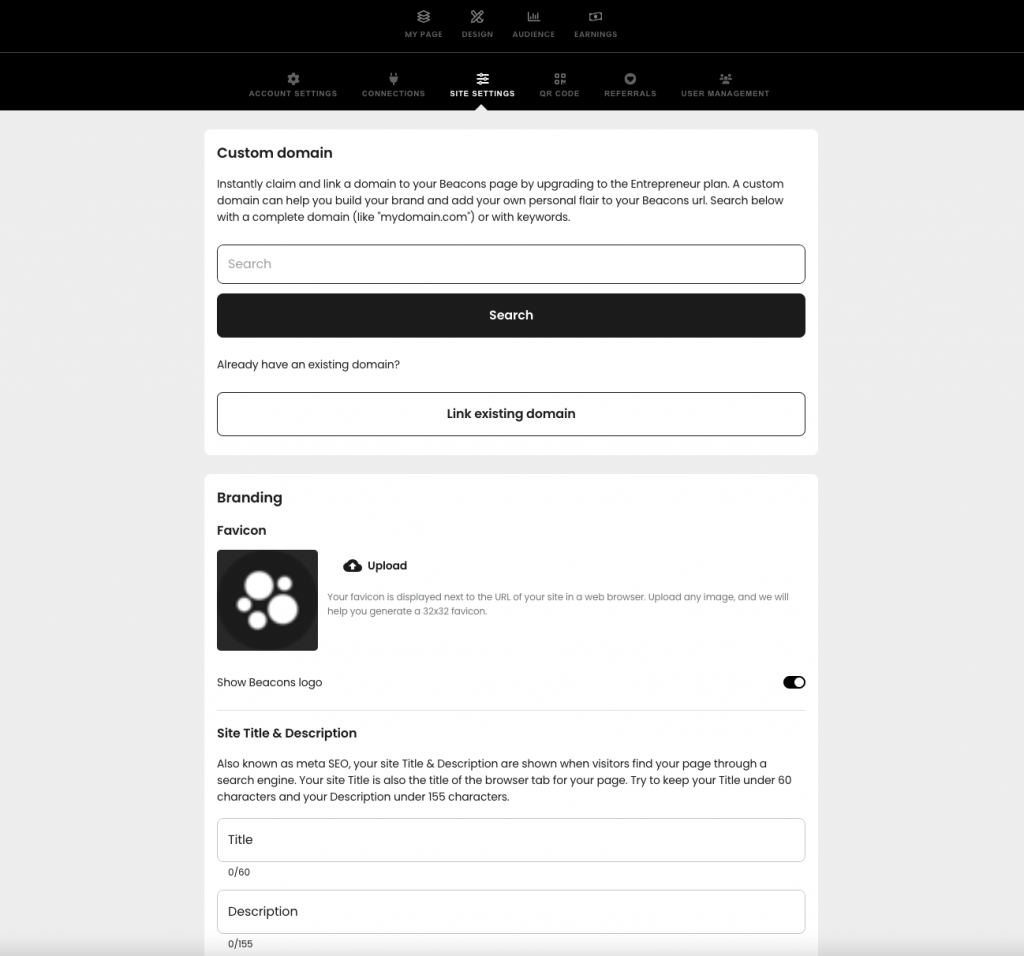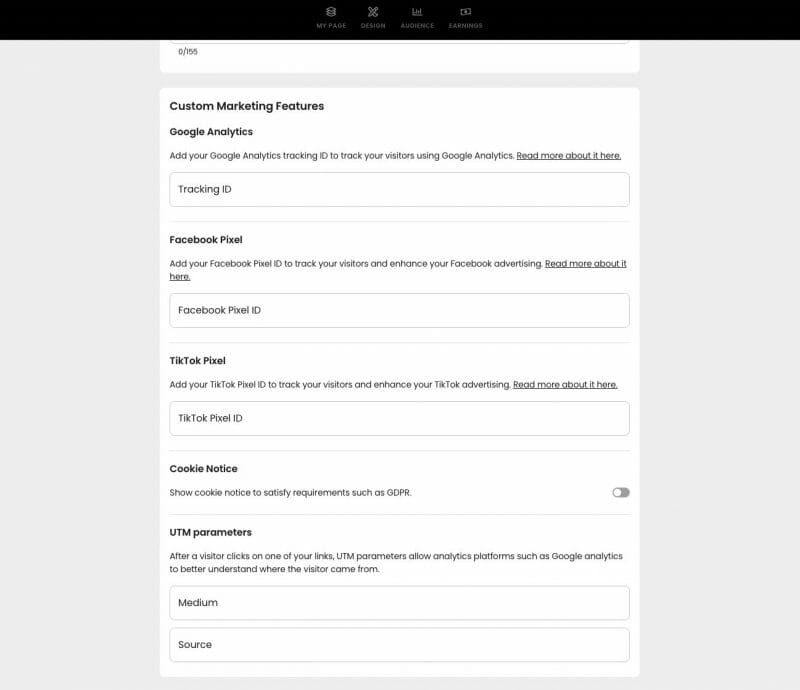 ---
How to Make Money With Beacons
Beacons is all about links that send people to specific destinations. And when it comes to monetizing your profile, there are a number of ways to use links that make the platform a smart choice. These include:
A Shoppable TikTok feed

that allows you to link products from your TikTok profile on Beacons

A digital products store
Creator support

lets you accept donations 
These are helpful monetization options, and there are others you can use for long-term income growth, like collecting email addresses for email marketing. A list of subscribers can be lucrative. You can reach out to fans and make product recommendations or sell your own merchandise. The same goes for SMS. By collecting contact numbers, you can run SMS campaigns to drive traffic to special offers or promotions.
Referrals
Beacons incentivizes creators to recommend its platform. Each sign-up will earn your $20 in credits and 30% of the revenue generated by your referral for the next year.
---
The Bottom Line
One-page link sites are straightforward products. They are designed to share your most important links with visitors. Beacons does that and offers a handful of monetization and marketing features that we think all serious influencers should have access to. We like how easy the platform is to work in, and that you can use a custom domain that can be acquired through Beacons. If you're looking for an alternative to LinkTree, give Beacons a try. 
Beacons
Features

Ease of Use

Support

Best for:
Content creators, small and large enterprise businesses