Do you know how many GIFs there are on the internet right now? We don't either, but we're pretty sure it's billions. Maybe even trillions. No doubt about it, GIFs are popular and they can be used for just about anything: from sharing a quick reaction with your friends via SMS or grabbing the attention of your email marketing list with a well-placed GIF in your emails.
But GIFs aren't just about hot takes and humor. There's actually a growing population of what can only be called GIF artists. These are illustrators and graphic designers who aren't using GIFs to create the reaction GIFs and quick laughs you're probably used to, but who are treating this digital medium as an art form, creating dazzling and thought-provoking GIFs that are museum-worthy.
They're too good not to share, so here are 45 of our favorite GIF artists and illustrators. These creators put time and care into creating high-quality, creative animated images that you can enjoy simply as art.
---
The 45 Best GIF Artists and Illustrators in the Known Universe:
GIF artists and illustrators are just as adept as their traditional visual art counterparts at creating works that inspire and motivate. The GIF artists we've included here are sure to change your perception of what can be considered a work of art.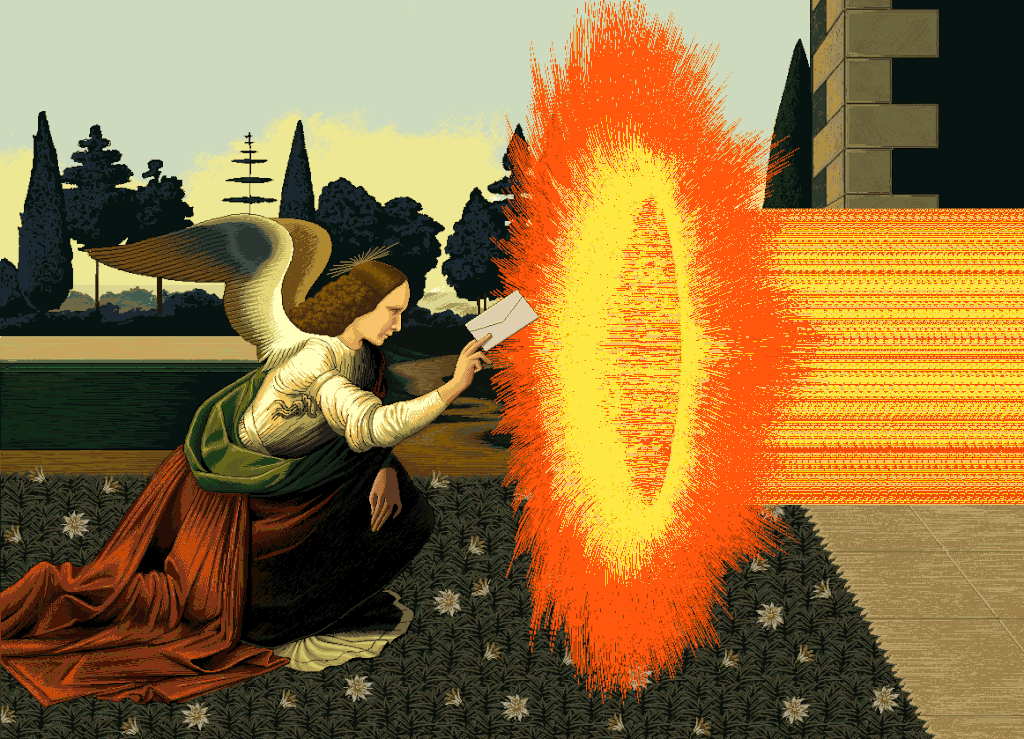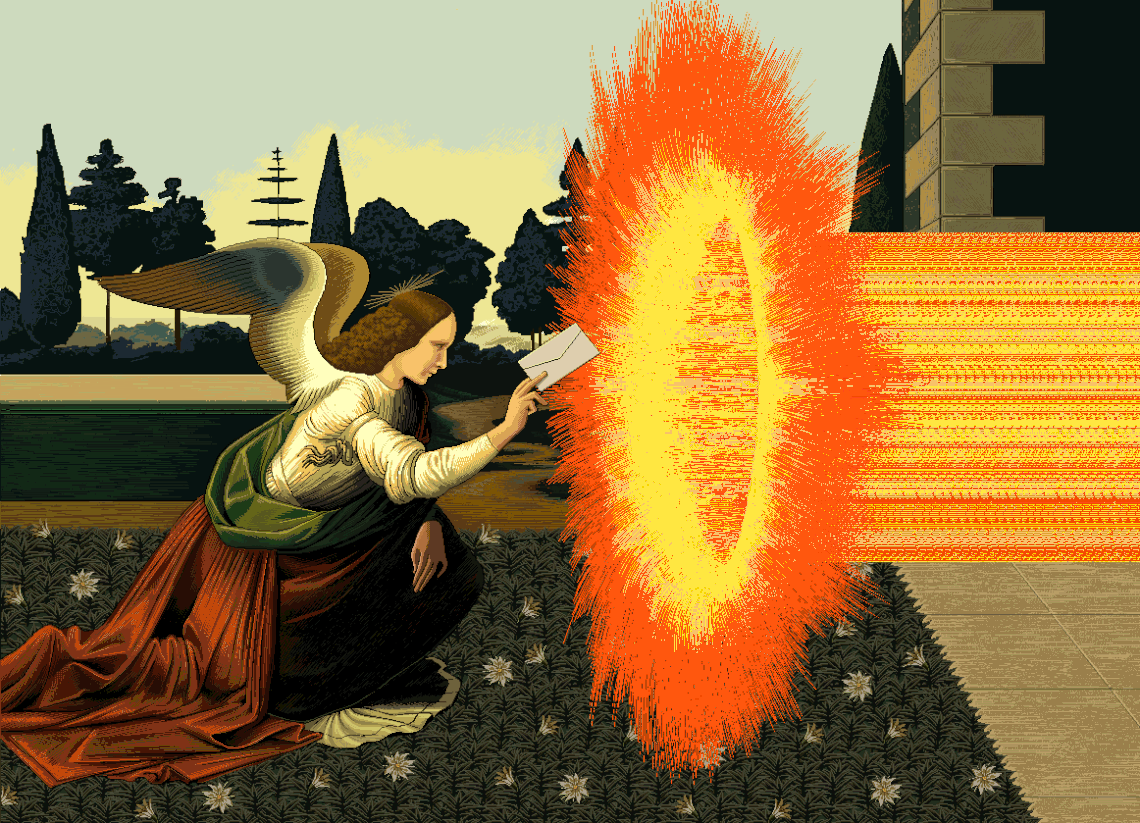 Uno Moralez, a self-titled "pixel painter," is a Russian artist heavily influenced by David Lynch and Soviet art. They're a bit on the mysterious side (the name is a pseudonym), but you can find their artwork and the occasional interview online. Moralez's GIFs give off a dark comic book vibe.
---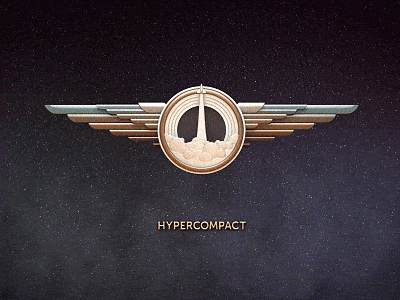 Evgeny Skidanov is another GIF artist hailing from Russia. He primarily uses Photoshop and 3DS Max for 3D modeling and visualization. According to his Dribbble page, he's out of the game.
---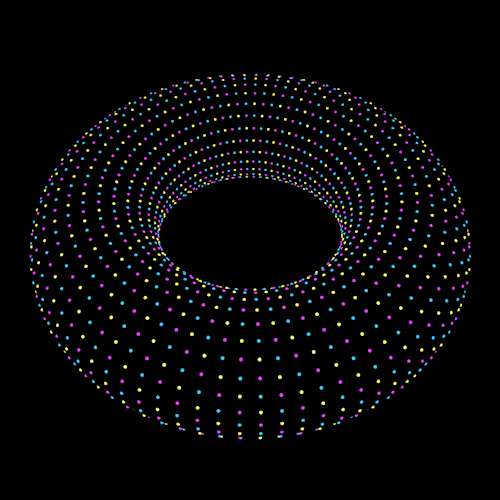 Patakk is a 22-year-old GIF artist based in Zagreb, Croatia. He uses a combination of faces, shapes, optical illusions, and typography to create GIFs that are absolutely mesmerizing. To create his GIFs, Patakk uses Cinema 4D and After Effects.
---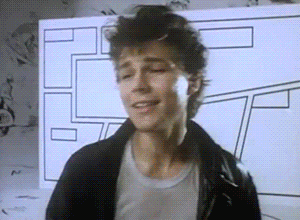 Anthony Antonellis is an artist from New York whose work has been featured in exhibits all over the world. He's been making art for pretty much his entire life and sold his first piece at the age of 5 when he set up a booth at the end of his driveway and sold drawings of rooster heads for a quarter. His first GIFs were made for high school art club and were created using Ulead GIF Animator.
---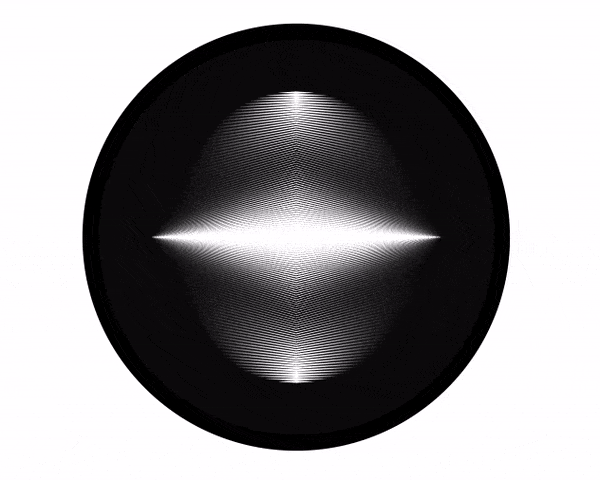 Charlie Deck is a London-based digital designer, engineer, and entrepreneur. He's created games, apps, and creative toys ranging from iPad synthesizers to VR games. His GIF art is filled with visual illusions that blend into seamless, meditative loops.
---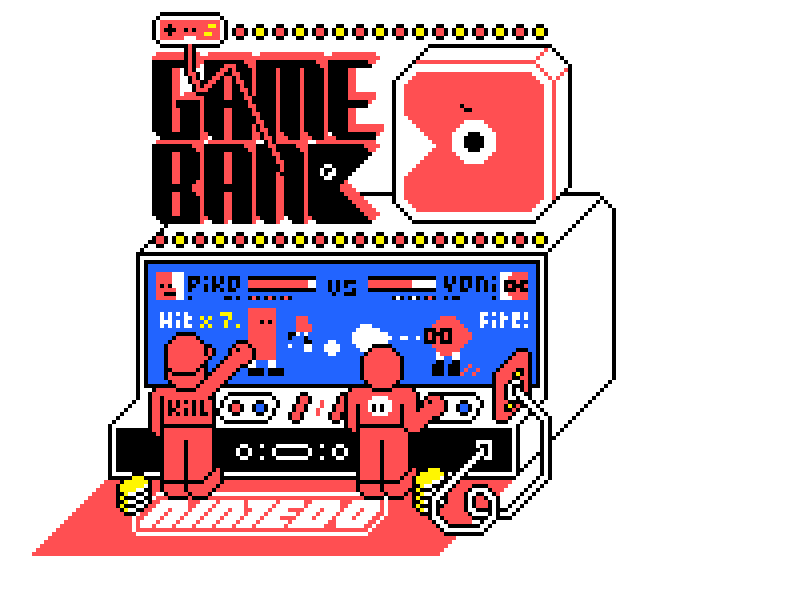 Toyoya Li is an animator and designer based in Beijing, China. She created her first GIF in 2011 and was hooked. Her favorite form of creation is pixel animation and she's quite prolific. She draws inspiration from animated films and old-school video games.
---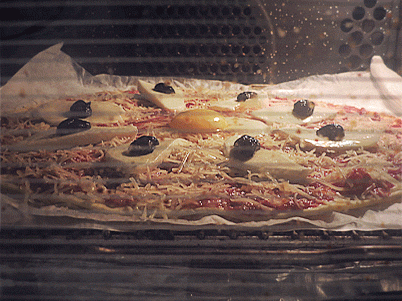 Micaël Reynaud is a photographer, videographer, and self-ascribed doodler based in the south of France. He's also an award-winning designer and stop-motion artist whose work is loved by many. He takes snippets of videos that he's previously produced and uses time-lapse and masking to creating some new.
---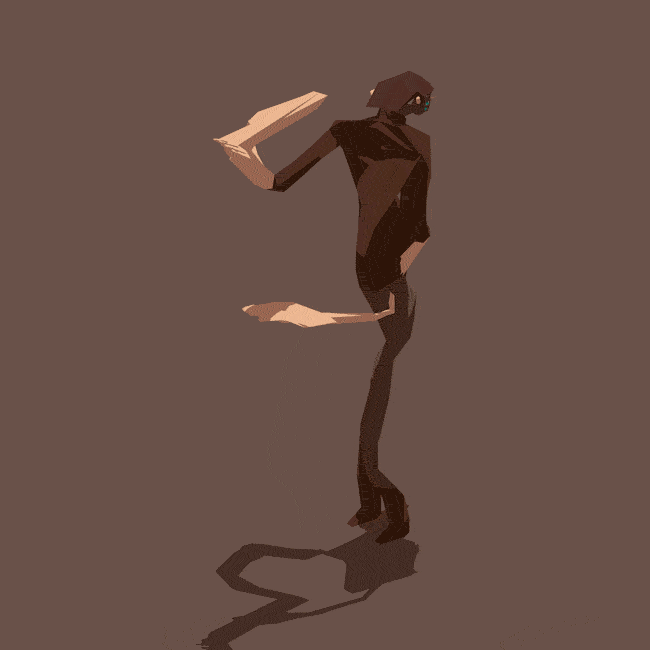 Eran Hill (Eran Hilleli) is an artist based in Tel-Aviv. He's a self-described "character obsessor" and "messy code explorer." His GIFs have a gritty, edgy feel to them and can at times inspire emotions you're not quite sure why you're feeling.
---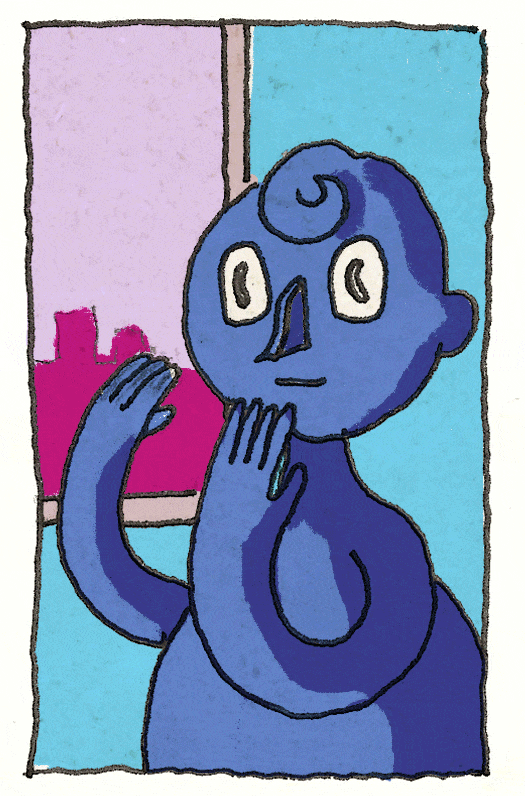 Joe Maccarone is an illustrator living and working in Baltimore. He has a BFA in illustration from Maryland Institute College of Art and despite his "boy next door" appearance, his GIFs can feel a bit dark and eerie.
---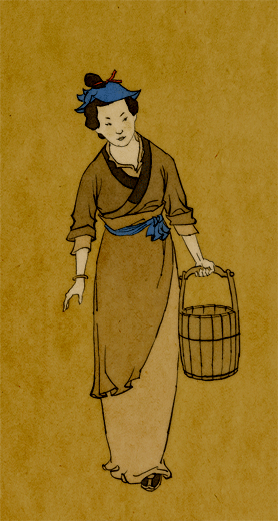 Yang Hua Chun is an animator based in China. He uses hand-painted animation and stop-motion animation to produce delightfully stunning GIFs of art.
---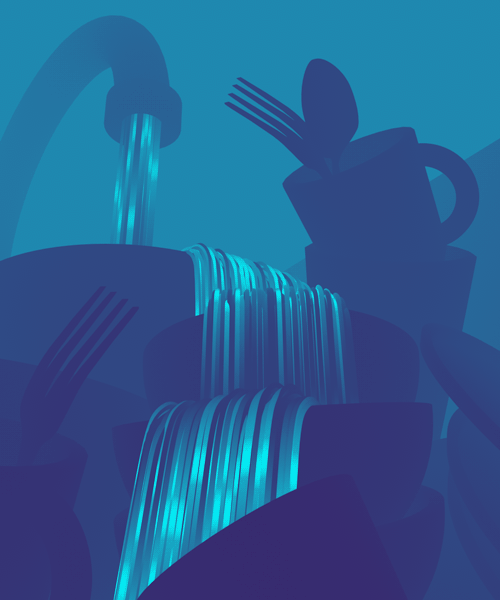 Carl Burton is an animator, 3D artist, and illustrator who uses his skills to produce haunting and beautiful GIFs. He finds inspiration everywhere, from news to whatever's closeby.
---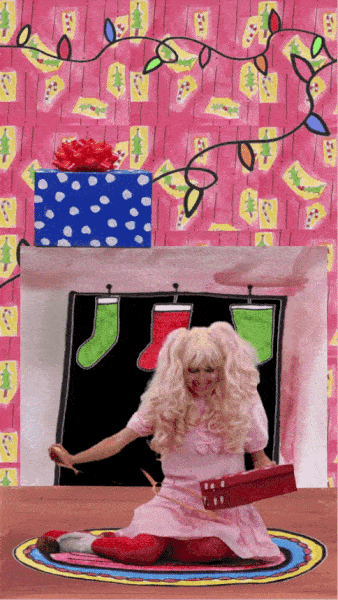 Clair Marie Christerson is an artist in NYC. Their GIFs include costumes, sets, and illustrations. They're quirky and weird.
---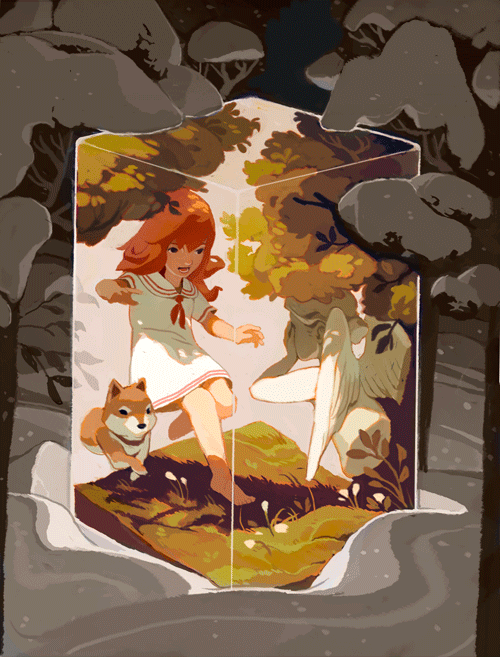 Sachin Teng is a freelance artist from NYC. He's done work for ad campaigns, posters, editorial publications, book covers, comic books, art galleries, and animation. His GIF art blends realistic styles, cartoonish imagery, and glitched-out.
---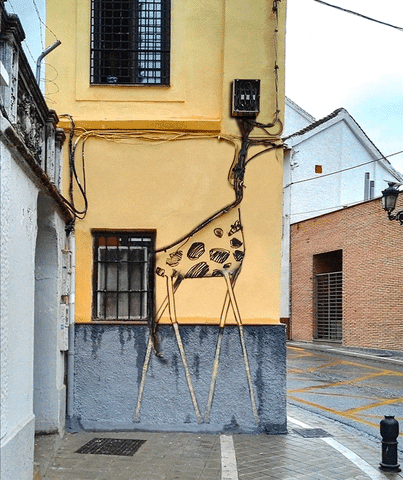 Rasalo is a GIF and 2D/3D animation designer from Malaga, Spain. There's barely anything about him online (really just a seldom-used Tumblr profile and GIPHY account), but he creates GIFs that are fascinating to watch.
---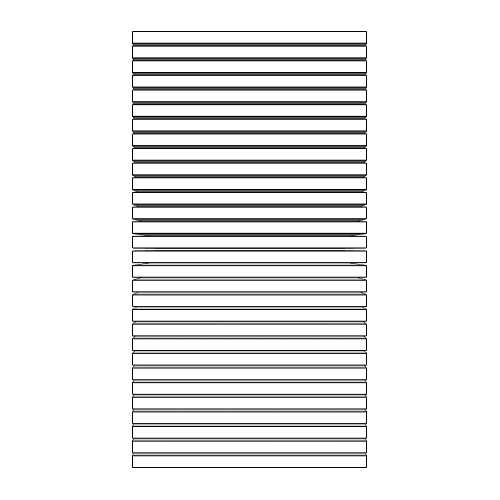 Archery (Sumit Sijher) is a Tumblr GIF artist who uses the Mathematica software to create mesmerizing GIFs that dance before your eyes. He even includes the source code for each of the creations in case you want to know how he made them.
---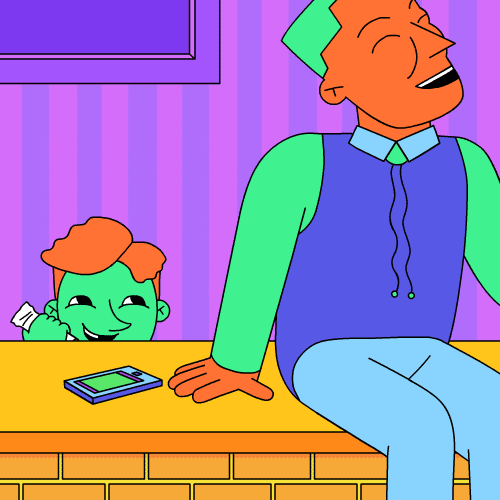 Jeremy Sengly studied graphic design at the University of Minnesota and learned more about animation during his time at a small shop. On his GIPHY page, he talks about his love of creating GIFs: "It's fun for me to work in those restrictions and take advantage of places where gifs are unique, like looping. There's this awesome thing that happens when you get a loop to work right, it get's super hypnotic to watch, and I'm way into that."
---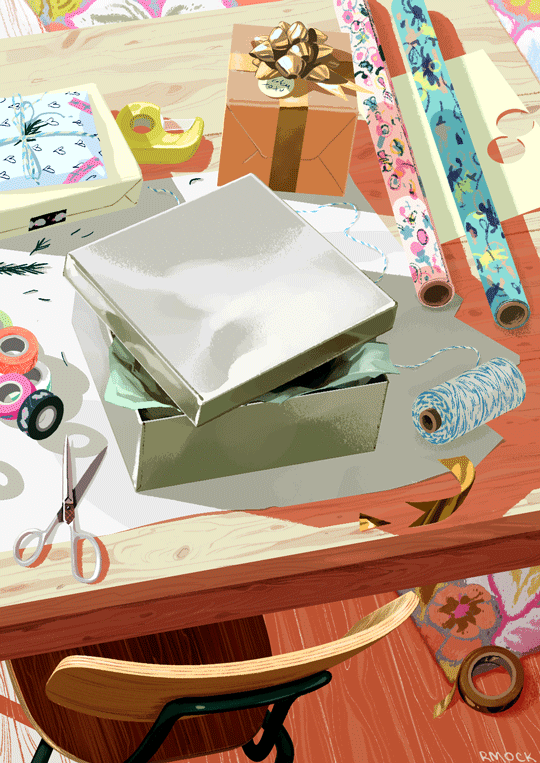 Rebecca Mock is an NYT bestselling comic book artist, illustrator, GIF artist, and hobby animator from Brooklyn. She creates gorgeous GIFs that have the subtle effects of cinemographs but are very definitely drawn. Her GIFs have appeared in the New York Times, Adventure Time comics, and other places.
---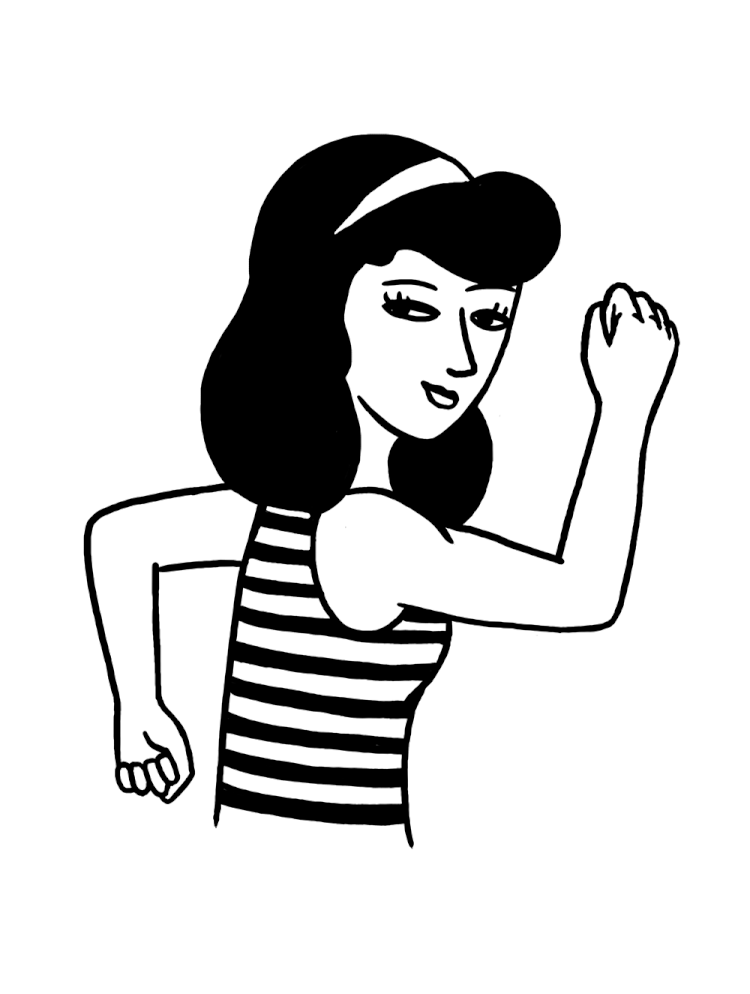 Laurène Boglio is a French art director and illustrator who lives and works in Brooklyn. She has a passion for illustrating people, landscapes, and typography and uses a broad range of techniques to produce original and compelling art.
---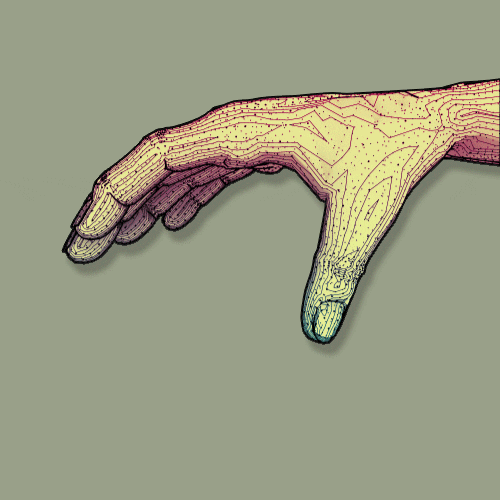 FalcãoLucas is the union between married couple Tânia Falcão and Luís Avelar Lucas. They're Portuguese designers, illustrators, motionographers, and musicians who've been together since 2001 and started FalcãoLucas in 2012.
---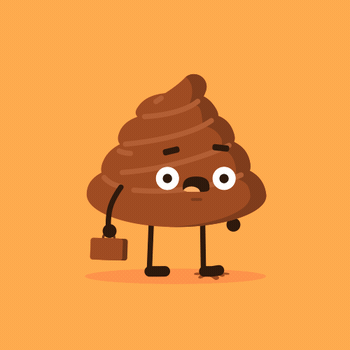 Chris Phillips is a creative director, illustrator, and animator based in Sydney, Australia. He specializes in quirky, unique, and bright short-form animations. He's a master of character-driven vector animations and loves "odd little GIF loops."
---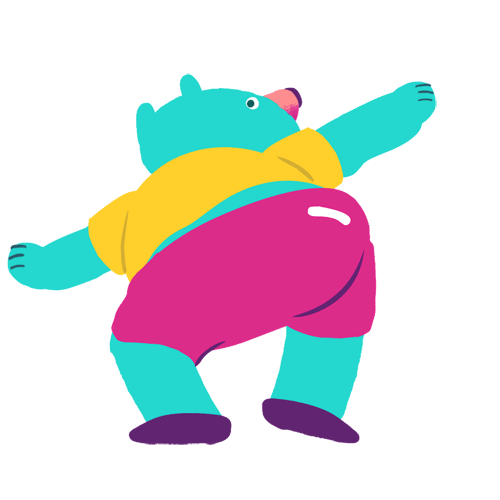 Rafael Varona is an illustrator, animator, and art director based in Berlin and Amsterdam. He studied at the University of Arts Berlin and specialized in Motion Design and complex animated loops for TV and Social Media. He's another GIF artist who is quite taken ("obsessed") with loops and he uses them to create fascinating and fun GIFs.
---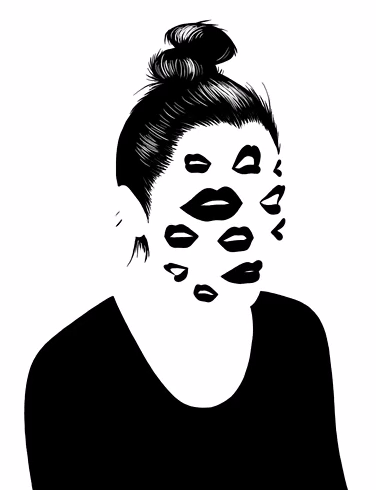 Min Liu is a Taiwanese motion graphics designer and animator. She has a unique style and a dark sense of humor that is reflected in her surrealist GIFs.
---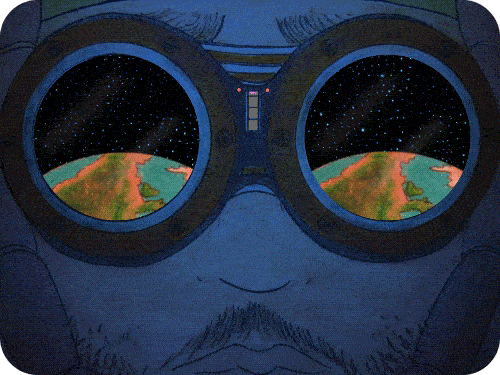 David Michael Chandler doesn't seem to have much in the way of an active web presence these days, but his GIFs are stunning. Colored and drawn by hand, David Michael Chandler combines illustrations and movements beautifully.
---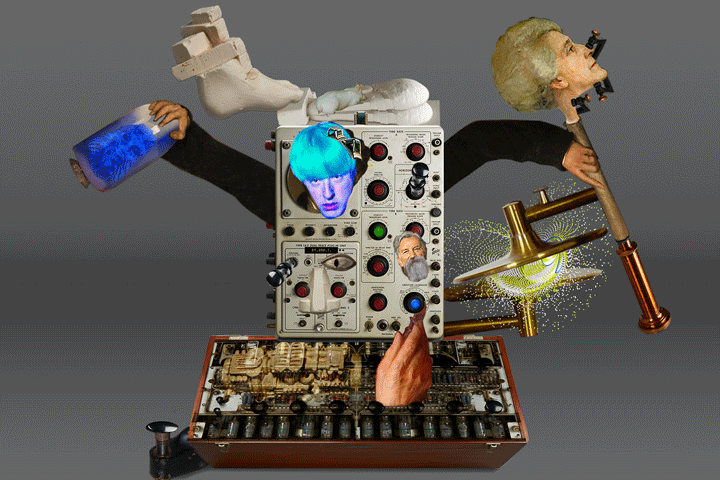 Carla Gannis is an interdisciplinary artist based in Brooklyn who produces darkly comical virtual and physical works that speak to human, earthly, and cosmological conditions. She draws inspiration from art, literary history, networked communication, speculative fiction, and emerging technologies.
---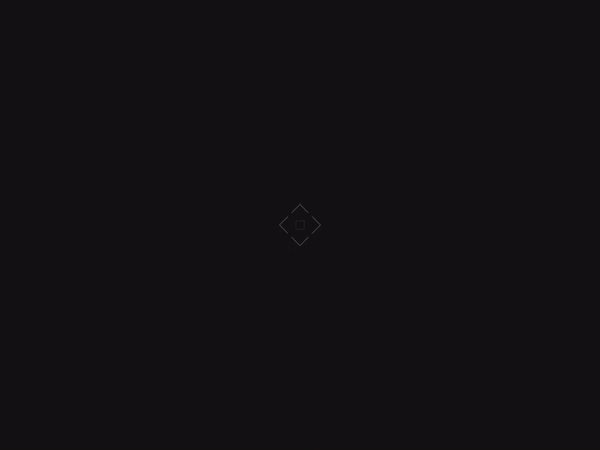 Mathieu Boulet is a Paris-based interactive art director and designer. He's known for delicate animated works inspired by both daily life and the stuff of dreams. He also runs a webcomic.
---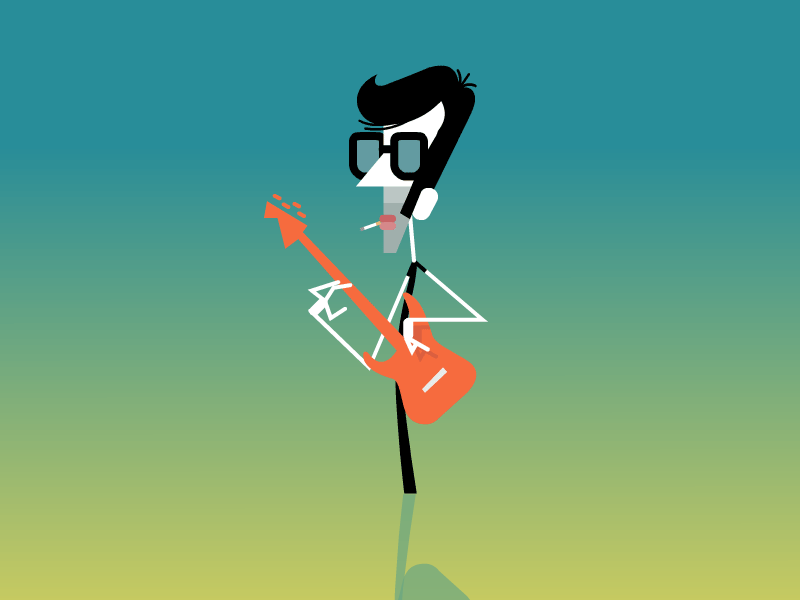 Eran Mendel is an illustrator and animator who specializes in character design and illustrations for advertising, TV, print, web, and mobile. His GIFs are mostly bright and cheerful, though he did create some GIFs inspired by Game of Thrones Season 6.
---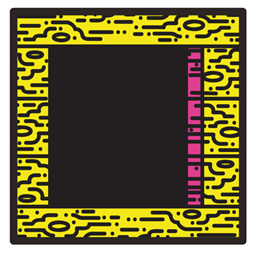 Edward Carvalho-Monaghan is a London-based artist who seeks to create work that doesn't reference the work of others, though his work clearly has a psychedelic bent. His work has been shown all over the world.
---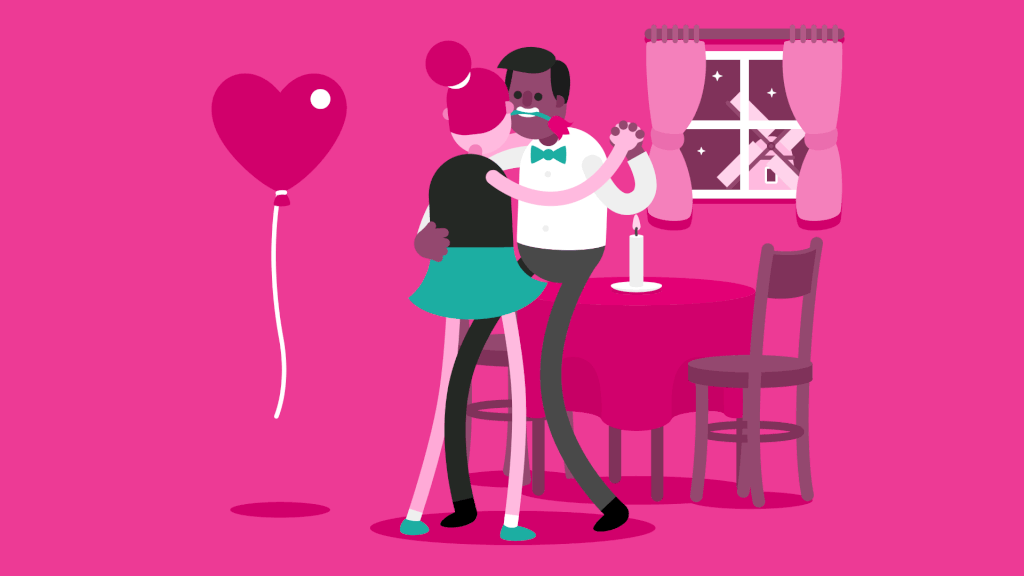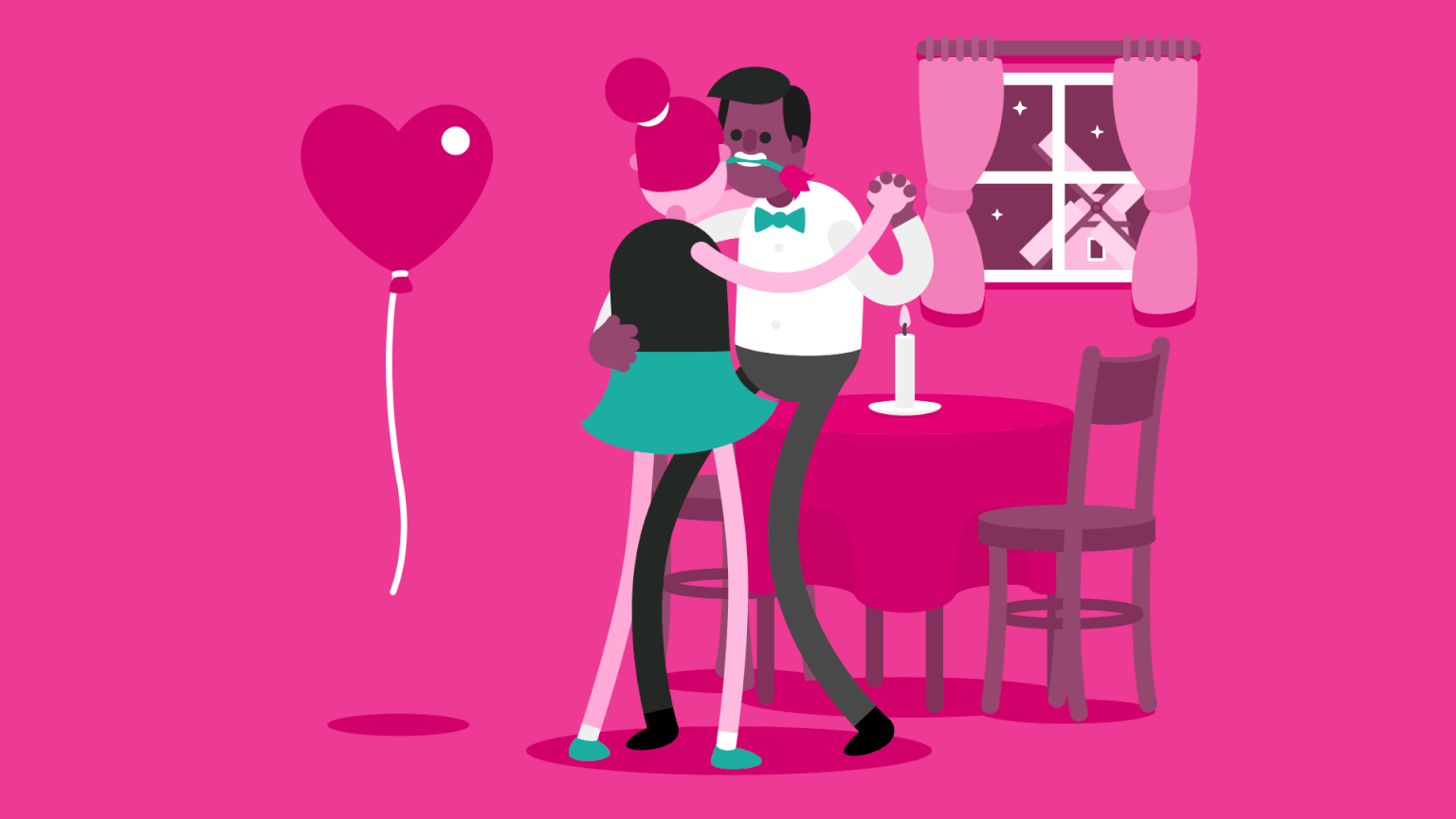 James Curran is an LA-based illustrator, animator, and director who has worked on a wide variety of projects including video games, music videos, commercials, and print. He not only makes GIFs for fun but regularly works with big-name brands.
The GIF here is from a digital T-Mobile campaign. To find out how you can get started with GIF marketing, check out our guide to using GIF marketing for your brand.
---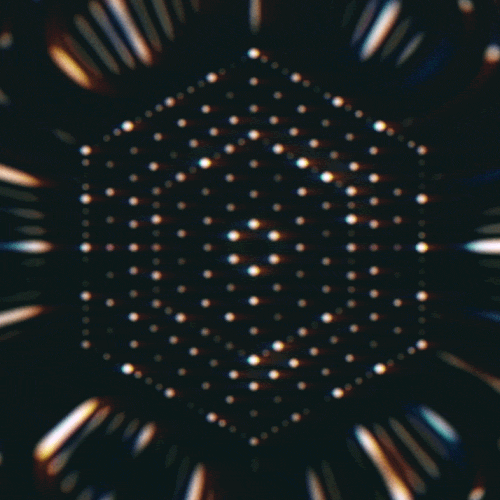 Matthew T. DiVito, aka Mr. Div, is a freelance motion graphics designer based in Boston. His GIF art focuses on geometric shapes and lightwork. It works together to create beautiful GIFs that make you feel as though you're looking at an old photograph (the kind with actual film).
---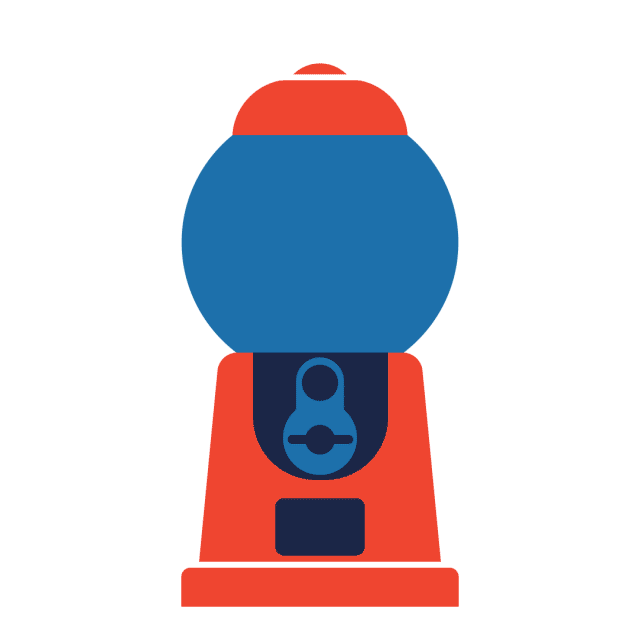 Lucy Vigrass is a London-based artist and founding member of the internationally renowned Peepshow Collective. She works both independently and collaboratively doing illustrations, animation, and installation work.
---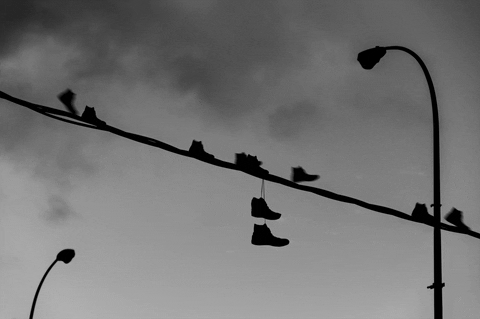 L. Crego looks at the world around them a bit differently. There's not much about this creator online—lots of cheekily filled out profiles on various platforms. However, on their GIPHY profile, Crego shares why they love GIFs: "GIF art is fast, little and short, but at the same time, I try to use these characteristics to create an immersive loop that gets into the spectator and make them think. Or not."
---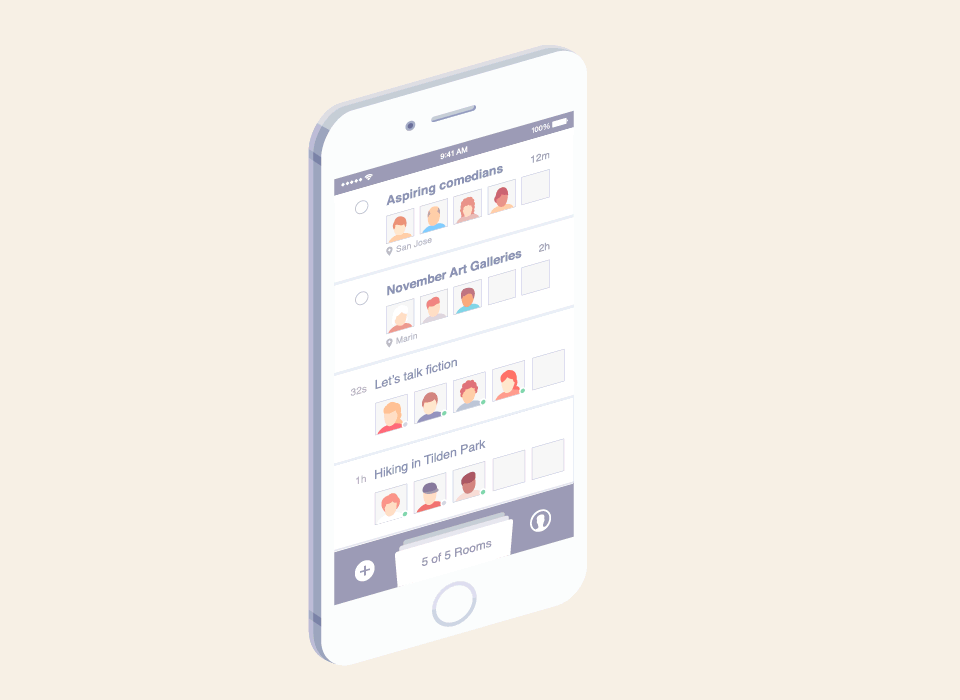 Guillaume Kurkdjian is a French illustrator who creates clean and irresistible GIFs that tell a clever story. He uses his skills across photography, 2D/3D art, and video direction to create unique works.
---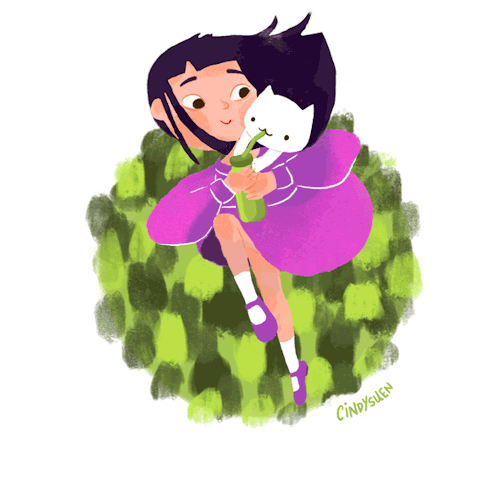 Cindy Suen is an illustrator, animator, and GIF artist from Hong Kong who's currently living in New York. She does a lot of food and cat GIFs, combining bright colors and simple shapes into something alive and amazing.
---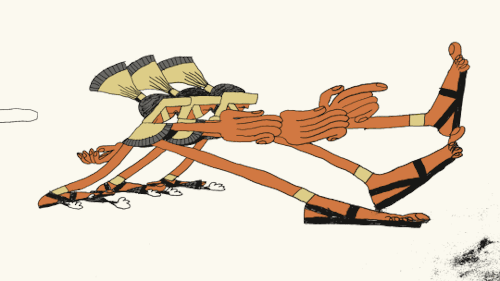 KCLogg is a Russian animator and game designer who makes color pencil drawings and then transforms them into amazing GIFs that wouldn't be out of place in Pink Floyd's The Wall.
---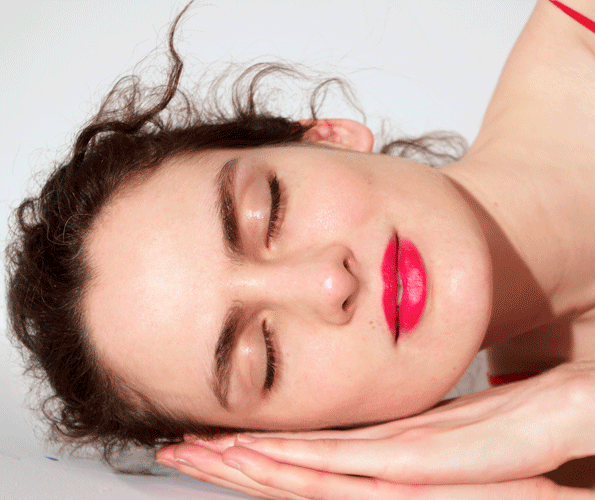 Elle Muliarchyk is a photographer and film editor who has worked with some seriously big names. She photographs models being "cheeky" and sometimes turns them into fun, engaging GIFs.
---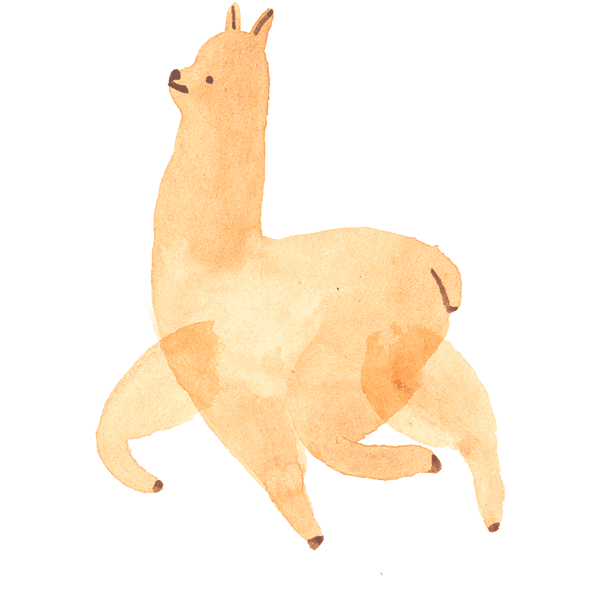 Christina Lu is a designer and animator working in motion, video, and identity. She creates beautiful GIFs using a variety of colors and designs and has worked for some top brand names.
---
Hexeosis is a digital artist who mostly works in the animated GIF format. Their GIFs are mind-bending and make you feel as though you're looking at the world through a kaleidoscope. Hexeosis says they create GIFs to "visually represent infinity and to illustrate that there are multiple ways to see things."
---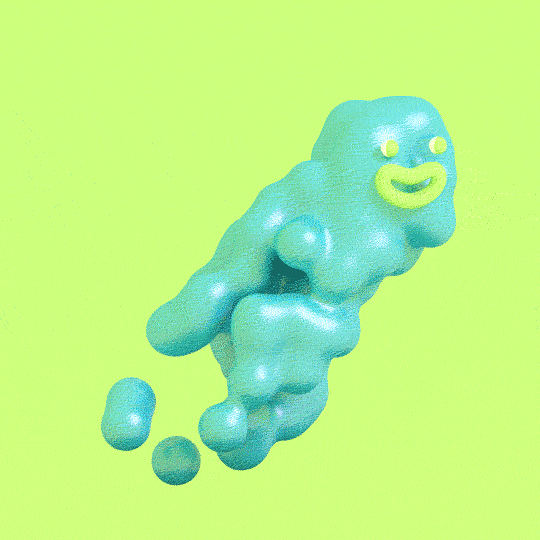 Julian Glander is a Brooklyn-based GIF artist with a dedicated following. His GIFs are quirky, bright, really fun, and quite delightful. You'll come across his work in The New Yorker and New York Times, as well as other places.
---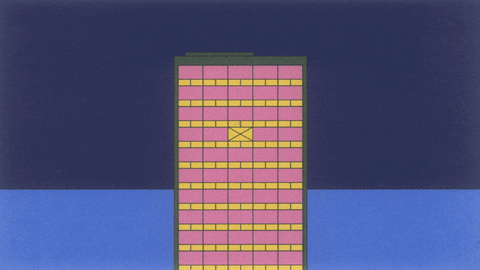 Nicolas Ménard is a graphic artist and animation director from Montreal, based in London. His GIFs typically include hand-drawn illustrations set to motion.
---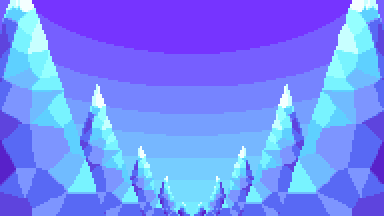 Paul Robertson is an Australian pixel artist who creates amazing 8-bit GIFs with vibrant colors. He was an artist for the Scott Pilgrim video game and worked on the intro for the Minecraft episode of Adventure Time.
---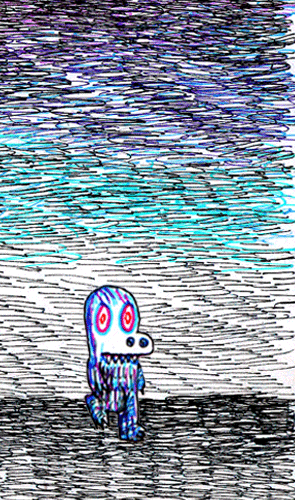 Dain Fagerholm is a Seattle-based GIF artist who creates marker and pen drawings that he then turns into rather trippy GIFs in a style he calls "sterographic."
---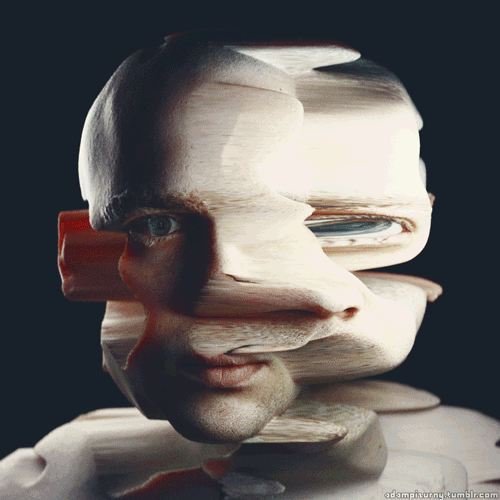 Adam Pizurny is an animator, illustrator, and designer who creates straight-up trippy GIFs. He tends toward morphing human faces using the 3D rendering program Blender.
---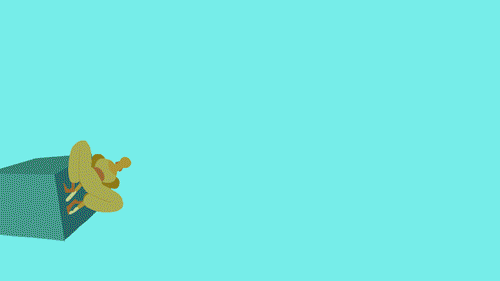 Code Walzel is an LA-based writer and illustrator. He creates fascinating GIFs and endless loopers that tell a story and evoke emotion.
---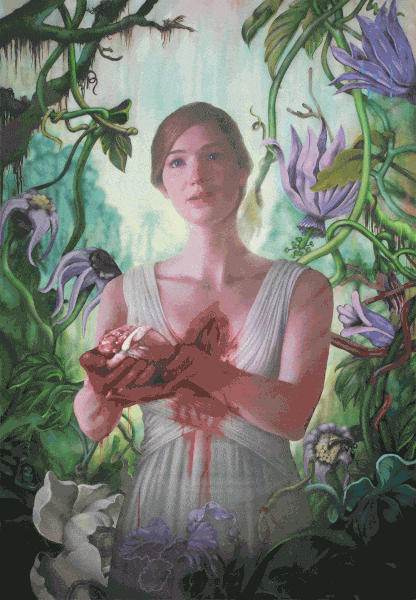 INSA is a British artist and designer who got his start as a graffiti writer. He went on to coin the term "GIF-ITI" to describe his work. INSA is well-known for creating animated paintings and street art that is only viewable online.
---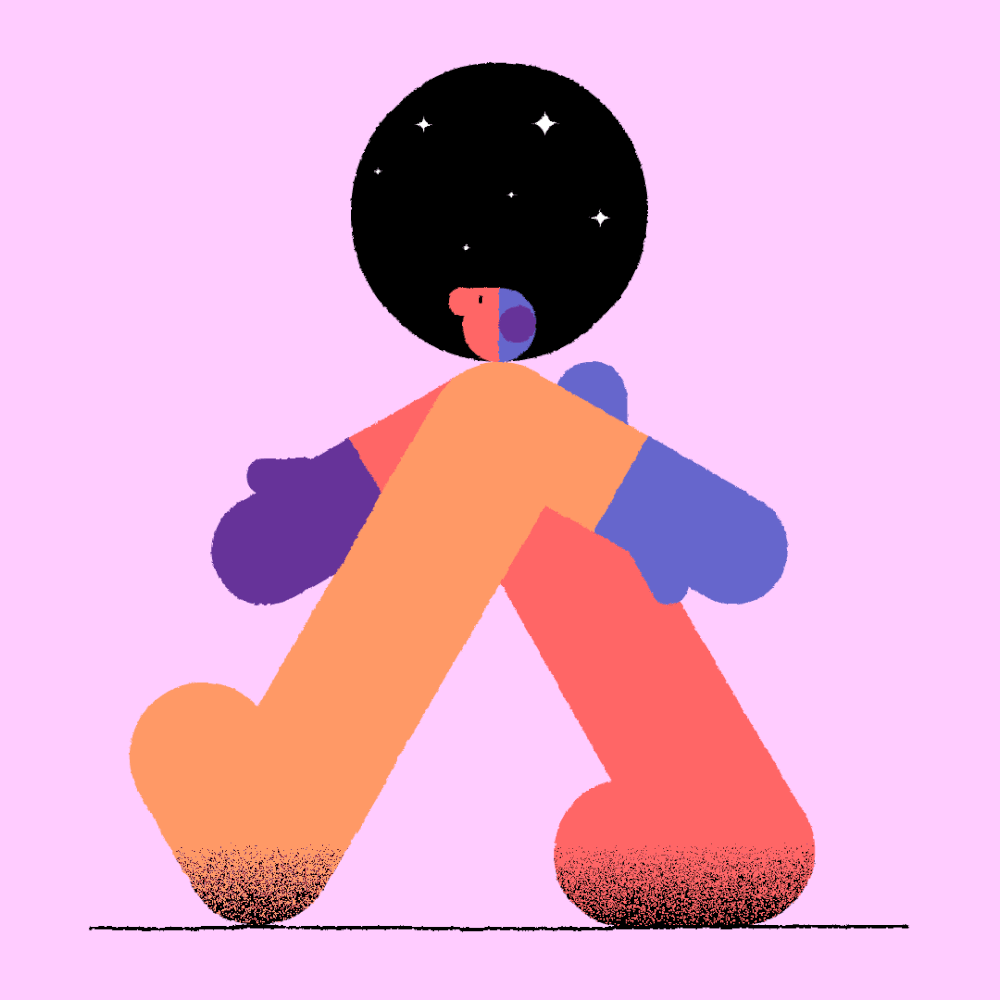 Robin Davey is a Berlin-based British illustrator, animator, and director whose GIFs are a combination of geometric precision, bold color, and exaggerated forms.
---
Wrapping Up
Animated GIF artists bring to life static images that on their own might now be as touching, haunting, poignant, or downright creepy. Each of the GIF artists and GIF illustrators included on this list uses animation, illustration, and motion to show us the world through their eyes. Through them, you can gain inspiration for your own designs and art.