While online shopping has been big business for a while now, the global pandemic that hit in early 2020 sent online shopping soaring. If you're looking for the best online shopping sites on the internet to scratch your shopping itch without having to leave your house and fight your way through throngs of people, this article is for you. Here we share 40 of the best online shopping sites on the internet for 2024, where you can find clothing, shoes, skincare, and more.
Build a list of eCommerce & D2C companies based on attributes made possible for the first time with Commercepedia
---
Best Online Shopping Sites on the Internet for 2024:
---
Consumers turn to online shopping because it's fun and easy. You can buy just about anything online these days, from the comfort of your own home. With so many options available, it can be difficult to find eCommerce sites that you can trust. Fortunately, we've put together this awesome list of the 40 best online shopping sites on the internet right now. Retail therapy is called "therapy" for a reason—it shouldn't be stressful. And these sites provide an amazing user experience you'll enjoy.

Love tea? Tease Tea is one of the best online shopping sites on the internet to get teas for different needs like increasing energy, pregnancy, and more. The site also has a gift section so even if you're not a tea lover, you can get a special gift for that special tea lover in your life.
---

Boohoo is a fashion site and one of the fastest-growing eCommerce sites in the world. Boohoo keeps things fresh with up to 100 new pieces on the site every single day. Plus, it's an inexpensive option with tons of styles under $80 and sale items sometimes go as low as just a couple of dollars!
---

AE is an incredibly popular brand and one of the best online shopping sites on the internet in 2024. Here you can get the trendiest items like high-waisted bikinis, "mom" jeans, and more. The site includes plus sizes and there's always a good sale going on top of AE's low prices.
---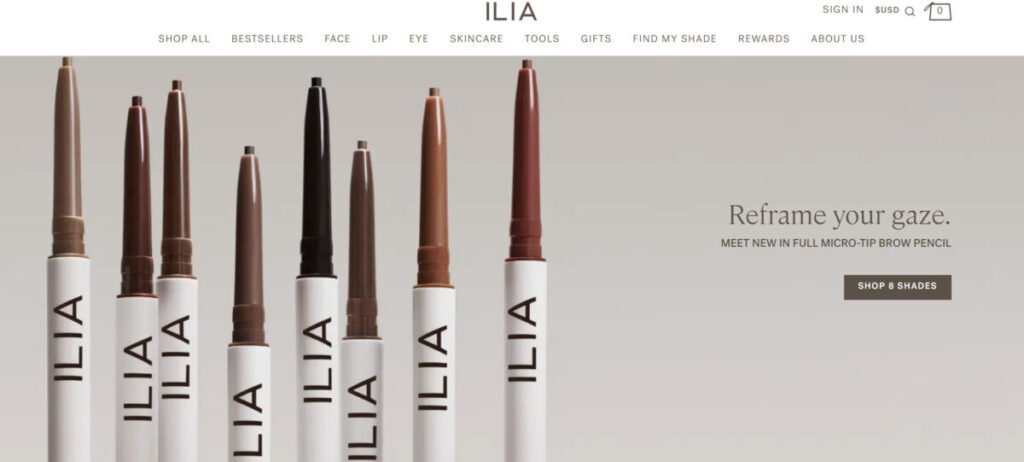 ILIA is a gluten-free and dairy-free beauty brand that offers natural products from mascara to lipstick. The brand even offers a recycling program so your used product containers can be properly discarded instead of adding to landfills. That's cause marketing at work!
---

If you're looking for designer clothes, LUISAVIAROMA has you covered. The site includes more than 600 luxury brands like Gucci and Balenciaga as well as options from up-and-coming luxury designers. In addition to designer fashion, this online shopping site includes accessories, beauty products, and even home decor.
---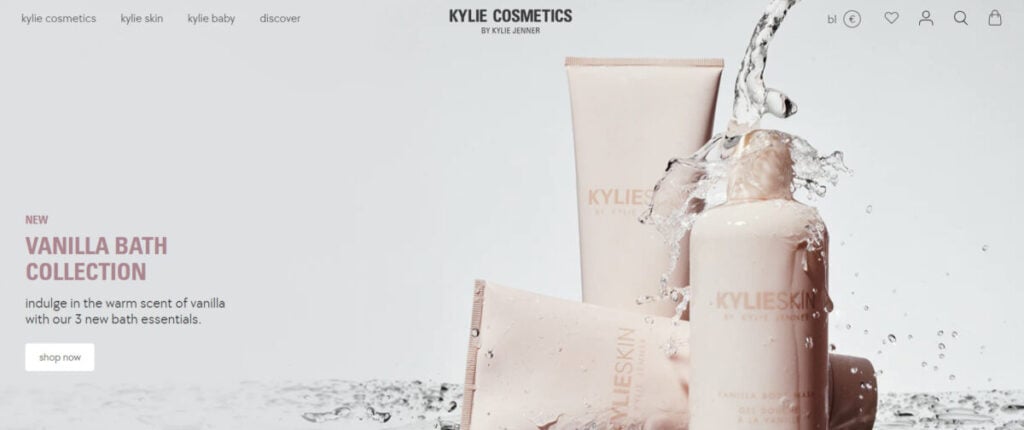 Kylie Jenner is basically a household name, so it's no surprise that her cosmetics store is one of the best online shopping sites on the internet. Not only does the site sell Jenner's cosmetics line, but it also offers makeup tips so you can get the most from the products.
---

Nasty Gal started off as an eBay store selling vintage clothing run by Sophia Amoruso. The brand has since grown into an eCommerce force that sells both vintage and vintage-inspired fashion.
---

Urban Outfitters is nothing if not trendy. The prices range from affordable to a little pricey, but this is one of the best online shopping sites on the internet for on-trend fashion.
---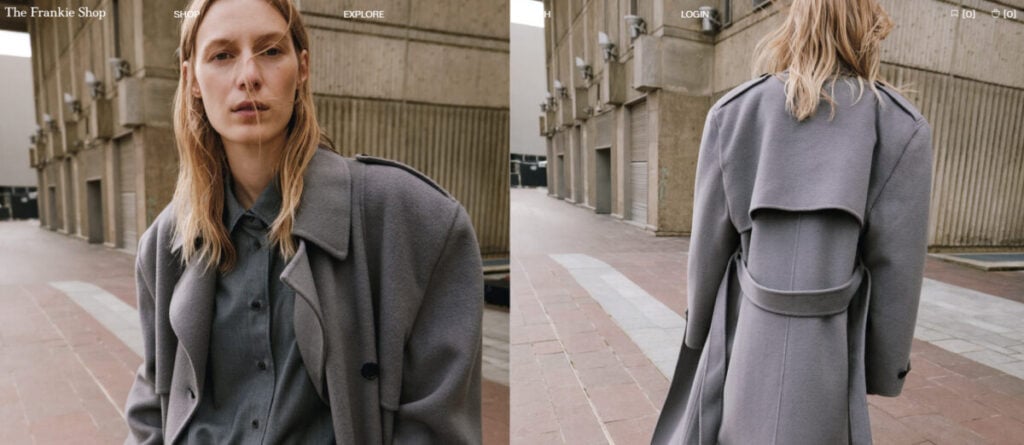 The Frankie Shop is another eCommerce site focused on fashion. It features minimalist imagery that matches its fashion offering that is dominated by muted tones. The shop is a great place to find high-quality staples that you can add to your wardrobe.
---

Fashionphile is the place to go if you're looking for vintage, pre-loved, or limited-edition pocketbooks and watches. The eCommerce site features items from high-end designers like Prada, Coach, Louis Vuitton, and more. And, since they verify the authenticity of each bag, you don't have to worry that you're getting a knock-off.
---

As you can probably tell by now, most of the best online shopping sites on the internet are largely about fashion. Pretty Little Things is another one. This site has clothing, accessories, shoes, and beauty products for shoppers of all sizes. Just shop by your figure and you'll find fashionable pieces you'll love.
---

Vintage high-fashion is big eCommerce business and Farfetch is one of the best around. This fashion shop carries vintage pieces from big names like Versace, Chanel, Yves Saint Laurent, and more. Plus, since they're vintage pieces, it's unlikely that you'll see everyone wearing the same thing.
---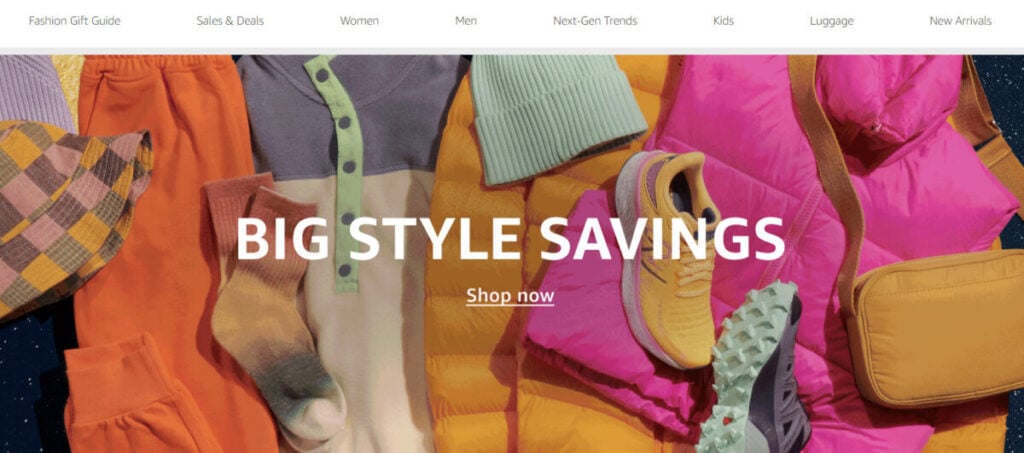 Since you can buy anything on Amazon, it shouldn't come as a surprise that you can buy clothing, too. With Amazon Fashion, you'll be able to find pieces from influencers, celebrities, and your favorite designers at just about whatever budget level you need. And, Amazon Fashion includes plus sizes.
---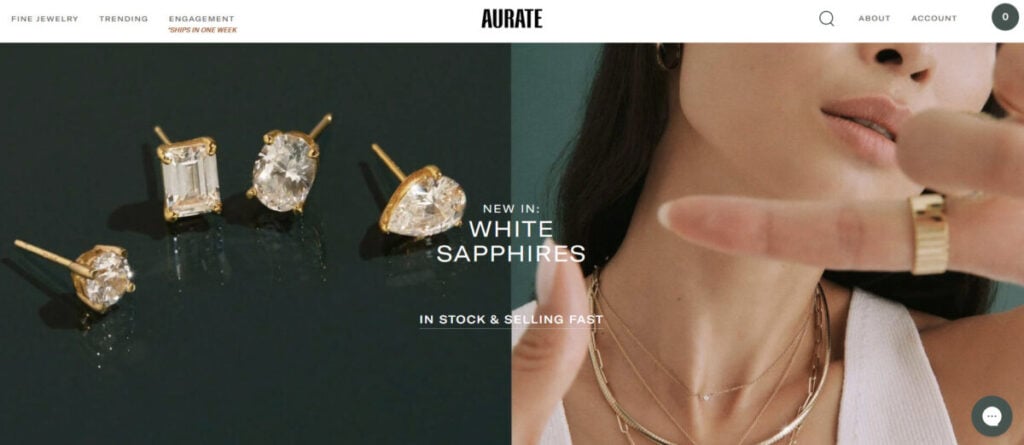 Aurate is a jewelry shop co-founded by designer Sophie Kahn. The pieces are designed for everyday use and come in several different materials like 14K gold, 18K gold, or 14K gold-plated vermeil. Kahn finds inspiration pretty much anywhere—from architecture to doorknobs—and the pieces are delicate and lovely.
---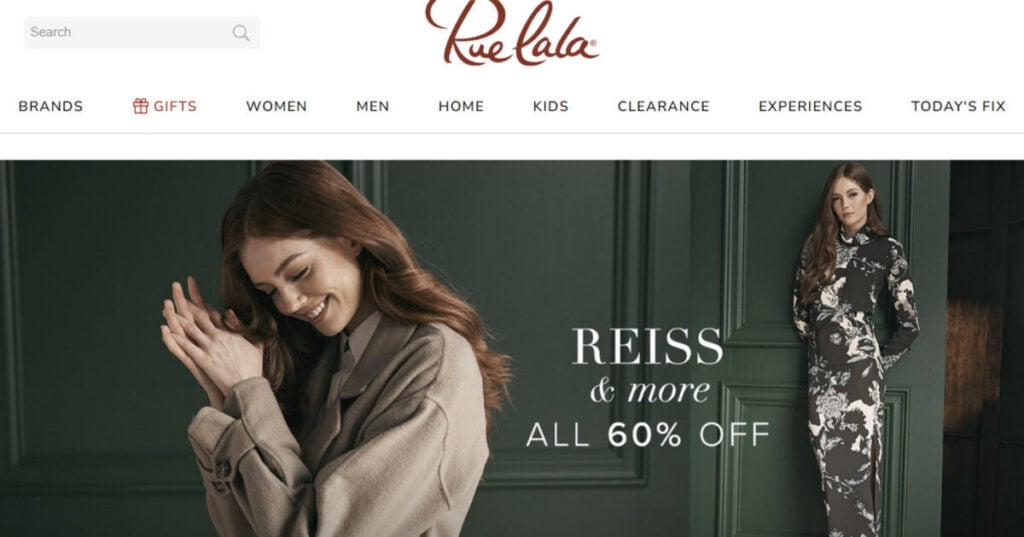 Rue La La is a private sales website. Don't worry, that just means that you have to sign up before you can even browse. It's painless, just enter your email address and choose a password, and then you have access to discounted designer and high-end luxury pieces. The best part is that the site runs daily flash sales so you can get up to 70% off retail prices!
---

Who doesn't love a great pair of socks? John's Crazy Socks not only sells some awesome socks but is also donates 5% of all sales to the Special Olympics. The founder of this online shopping site is John Lee Cronin, a man with Down Syndrome whose love of socks turned into a business venture when he couldn't decide where to go to work.
---

SSense is one of the best online shopping sites for consumers looking for independent designers and luxury fashion. The site includes thousands of pieces, including one-of-a-kind pieces that will have you looking like a trendsetter.
---

Missguided is another online shopping site for fashion-lovers. The site carries tons of products, including plus sizes, and offers up some incredible deals.
---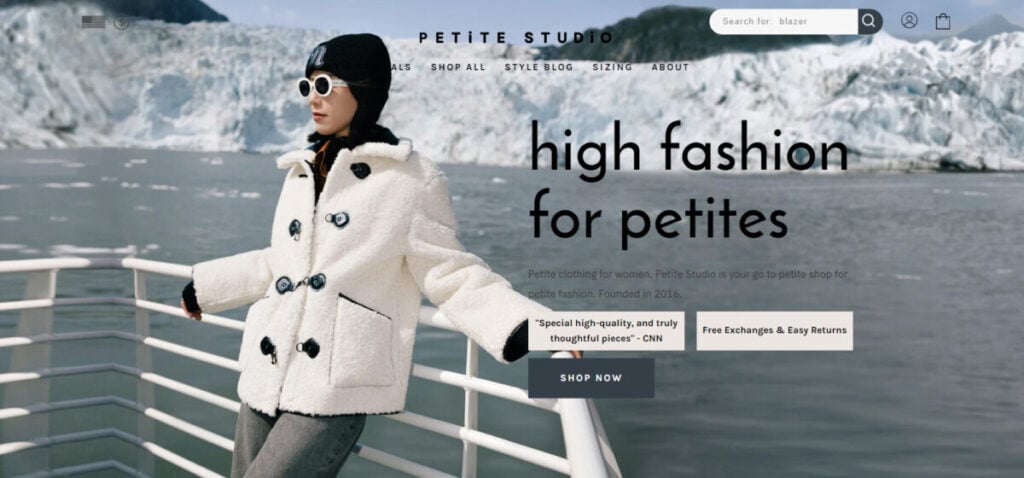 If you're on the short side, it can be difficult to find high-fashion that doesn't require a trip to the tailor. Petite Studio focuses on short folks who are looking for better-fitting pieces that they can just buy and wear.
---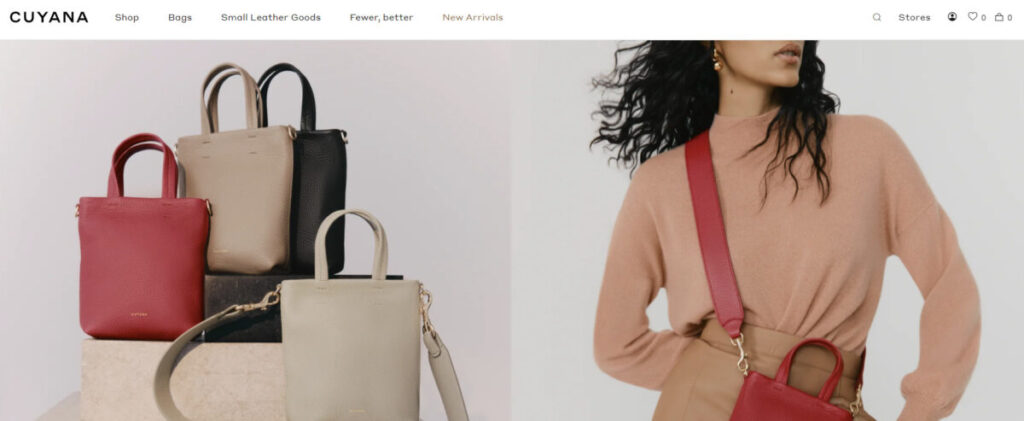 Cuyana is a fashion brand that encourages sustainable fashion, encouraging shoppers to buy less but be sure that the items they are buying are high-quality. It covers fashion needs from clothing to accessories, including high-quality wardrobe staples.
---

Riveter is one of the best online shopping sites for clothing, jewelry, and leather accessories. The products are handmade in the United States by military spouses. The shop includes handmade military products.
---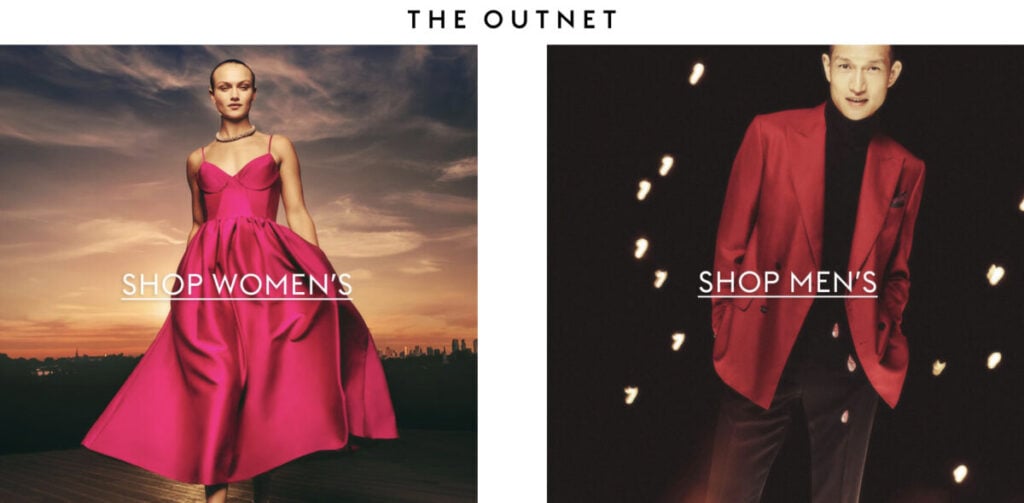 The Outnet was created by the folks at Net-A-Porter as a discount site for more than 350 designers like Oscar de la Renta, Chloé, and more. If you're looking for inexpensive luxury items, this shop is worth a close look.
---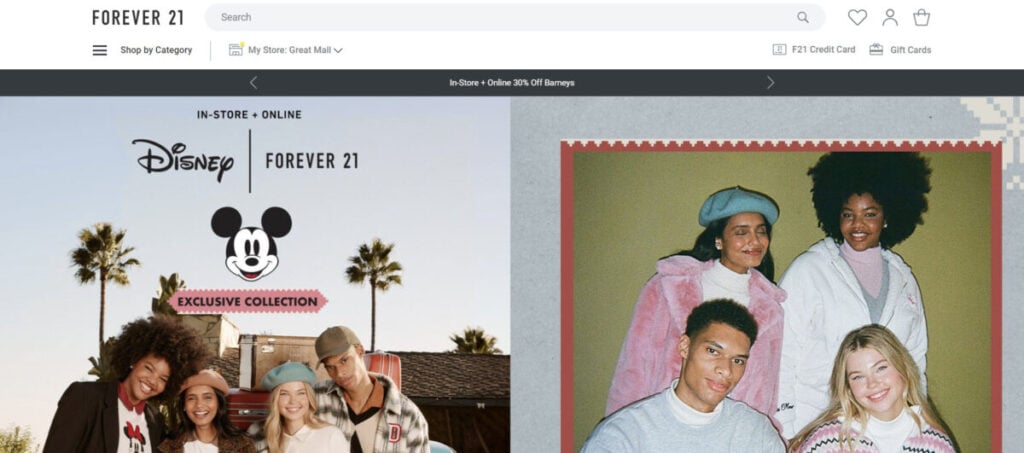 Forever 21 is all about offering trendy pieces at cheap prices. And, they include plus sizes.
---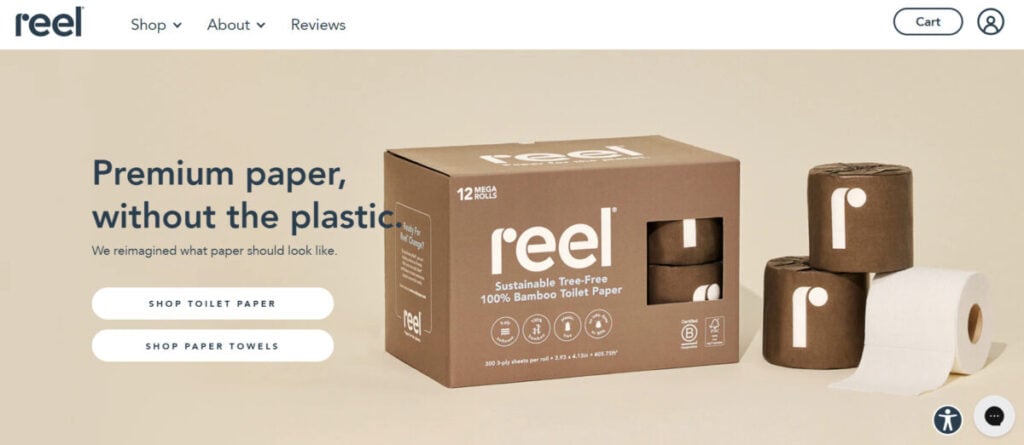 Looking for ways to make your life more sustainable? Reel Paper sells toilet paper and paper towels that are made of bamboo to help you out. Bamboo uses fewer resources and fewer pesticides, grows at a ridiculously fast rate (roughly a billion times faster than trees), and is biodegradable.
---

Aesop is one of the best online shopping sites on the internet for high-quality skincare products. The website is easy to use and they always include samples with your purchases so you can try out items you might not otherwise check out.
---

Young and Reckless is a streetwear eCommerce site that carries graphic tees, track pants, activewear, and more. The products are exactly what you would expect of a streetwear brand—bold colors, epic fonts, and too-cool-for-school designs.
---

Free People is for the bohemian, hippy spirits among us. If you're looking for flowy dresses, floral patterns, and generally dreamy fashion, Free People is the place for you. They even have activewear!
---
Do we really need to tell you what Target is? Okay, we will. Target is the place you go to for "just one thing" and come out having spent three hundred dollars. If you think you're going to do any better sticking to your list online, think again. The site has everything.
---

Telfar was created by a Liberian-American fashion designer and the Telfar Shopping Bag became an instant must-have accessory among those who know fashion. The site offers a range of products you'll love from graphic t-shirts to boots.
---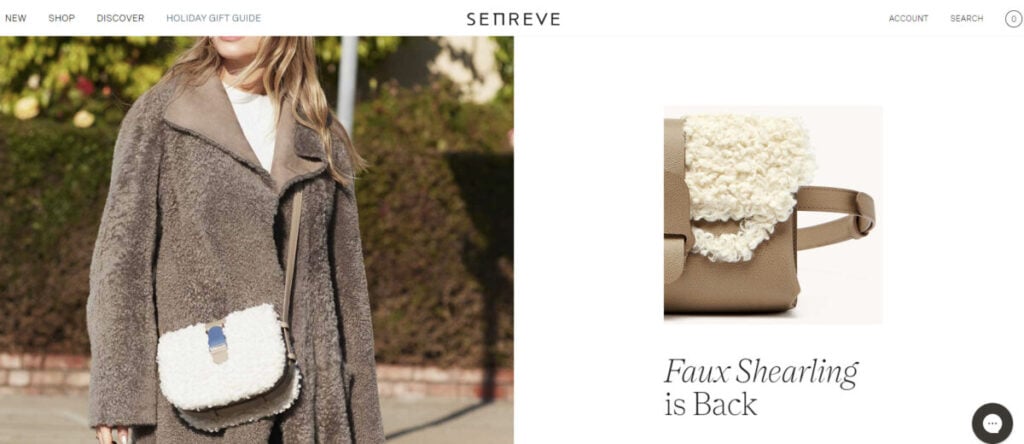 Senreve creates functional and luxurious handbags. They're beautiful and travel-friendly and straddle the line between high-fashion and everyday use.
---

Velour Beauty is one of the best online shopping sites for beauty trends. The brand was thrust into the spotlight after it was rumored that Beyoncé herself wore false eyelashes from the brand.
---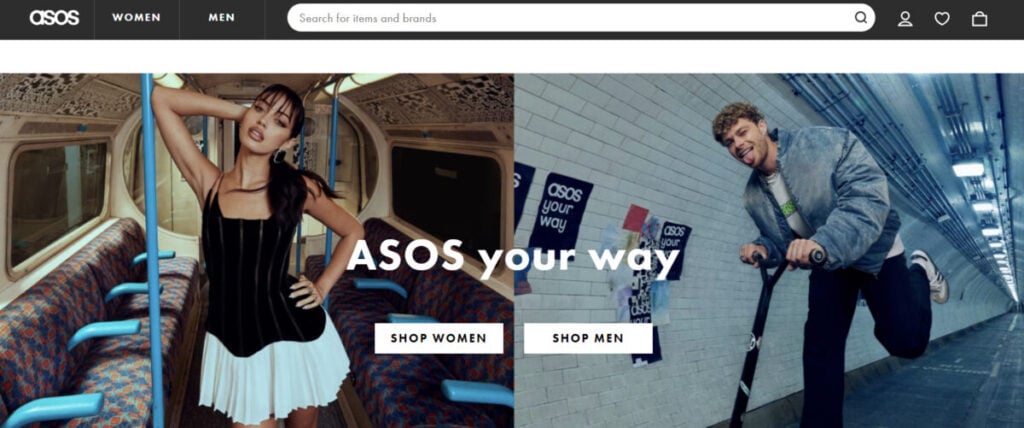 ASOS is a great place to find trendy fashion and beauty products that aren't going to break the bank. The site carries several brands as well as ASOS products and has an extensive plus-size collection.
---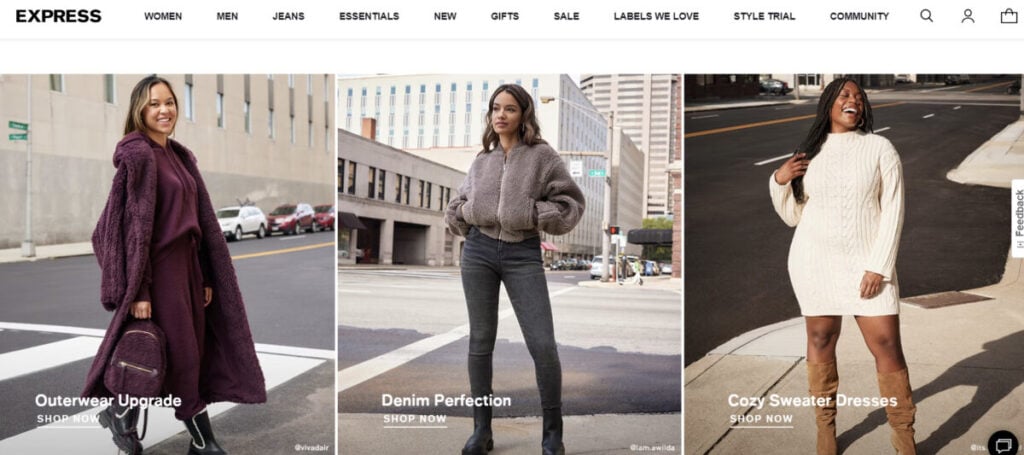 Express is a shopping mall staple as well as one of our favorite online shopping sites to find both trendy pieces and wardrobe essentials. Most pieces are under $100, making it a somewhat affordable option. Plus, they have a clothing rental subscription service!
---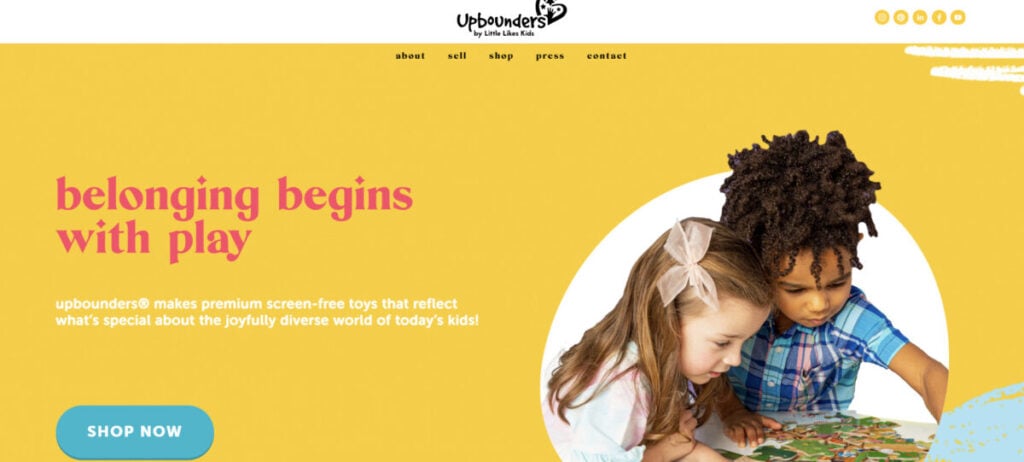 If you have a child or know a child that's six years old or younger, Upbounders is an online shopping site you definitely need to bookmark. The site includes memory games, interactive puzzles, and more products that will engage kids and help them develop their brains.
---

Alo Yoga is the go-to athleisure brand for many Hollywood stars and fitness influencers. The brand offers up stylish and functional pieces that you can wear just about anywhere.
---

Mankind is an online shopping site focusing on men's grooming products. The brand is based in the UK and offers products that cover every grooming need from dental items to hair care. The site carries several brands and also has a blog with tips and product information.
---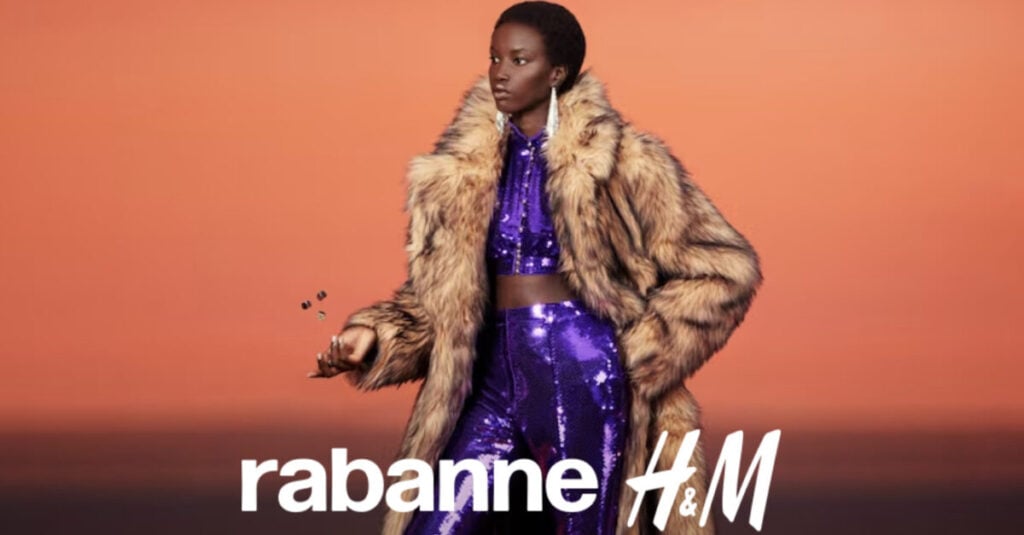 Another shopping mall staple, H&M's website brings affordable fashion to your couch. They carry everything including trendy fashion items, basics, intimates, activewear, accessories, and more.
---
Denim, shoes, accessories, fun patterns—that's Madewell. This online fashion site carries everything you need to create a wardrobe that matches your personality and shares it with the world.
---

Industrie Africa is all about emerging and high-end African fashion. The prints and designs are absolutely amazing and the site offers clothing, accessories, and jewelry that you won't find elsewhere. Plus, the brand has based its business model on sustainability. All of the brands featured on the site use sustainable production, but Industrie Africa includes an icon that sets apart the brands and designers that are taking exceptional steps toward positive change in fashion.
---
Net-A-Porter is the best online shopping site on the internet for premium luxury items like clothing, accessories, shoes, and more. It has one of the largest inventories of designer brands and includes a mix of traditional and edgy, trendy styles.
Frequently Asked Questions
What is the most popular online shopping site?
These are the top ranked e-commerce and online shopping sites:
Tease Tea
Boohoo
American Eagle & Aerie
ILIA
LUISAVIAROMA
Kylie Cosmetics
Nasty Gal
Urban Outfitters
The Frankie Shop
Fashionphile
Which online shopping is best and cheap?
These are the top 10 best online shopping sites for cheap products:
Tease Tea
Boohoo
American Eagle & Aerie
ILIA
LUISAVIAROMA
Kylie Cosmetics
Nasty Gal
Urban Outfitters
The Frankie Shop
Fashionphile
Is flipkart safe to buy?
Flipkart is sold by WS Retail. WS Retail is a safe website. When you buy a product from Flipkart, make sure to get it from WS Retail.
What are the top 10 online shopping sites?
The top 10 online shopping sites in 2024:
Tease Tea
Boohoo
American Eagle & Aerie
ILIA
LUISAVIAROMA
Kylie Cosmetics
Nasty Gal
Urban Outfitters
The Frankie Shop
Fashionphile