With Jeff Bezos announcing at the beginning of February this year that he will be stepping down from his role later in 2021, many eCommerce competitors probably sighed some sort of relief. After all, eCommerce stores are ultimately in competition with Amazon considering that the online retail giant sells everything (including the kitchen sink literally).
Founded in 1994 by Bezos, Amazon has grown to become the most powerful online store boasting an annual net revenue of $386 billion in 2020. According to Statista, in 2017 Amazon's market share of the US eCommerce market was already 37%. Though, this percentage is expected to rise to as much as 50% in 2021.
While Amazon's growth is extremely impressive, there is still room for other eCommerce companies to succeed. In fact, there are numerous eCommerce stores that are doing pretty well too. So, if you like to root for the underdog or perhaps view yourself as a bit of an underdog, continue reading. In this article, we take a look at 13 eCommerce competitors for Amazon.
---
The Top eCommerce Competitors for Amazon:
---
The Top 13 eCommerce Competitors for Amazon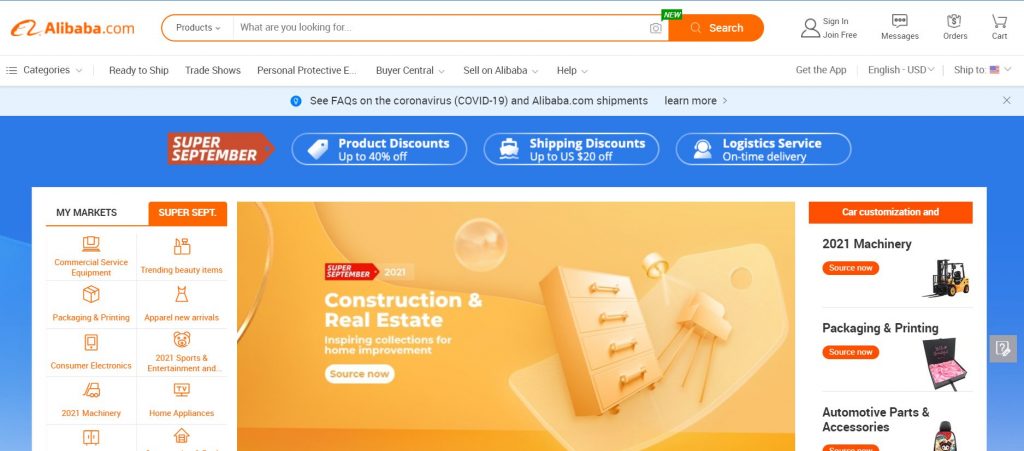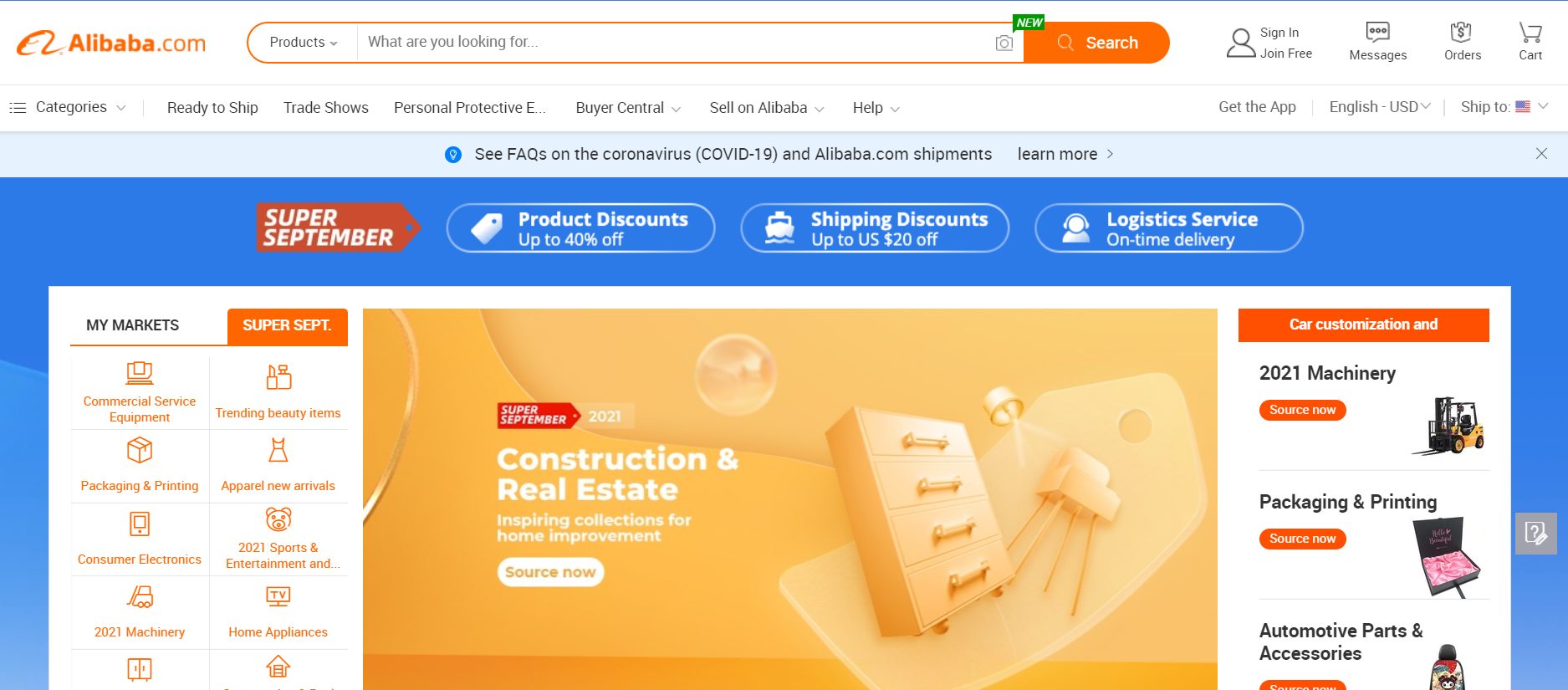 Founded in 1999 by a former English teacher and a few friends, Alibaba is a global giant that concentrates on online wholesale selling. As of June 2020, they had 758 million active users!
While they also focus on online sales, their business model is different to that of Amazon. Alibaba is actually divided into three separate core businesses. You also get Taobao and Tmall. Alibaba concentrates on driving B2B sales, Taobao specializes in the B2C market and Tmall focuses on multinational brands.
Alibaba also acts like the middleman to the emerging eCommerce industry in China. They host sellers and buyers, but do not actually handle merchandise. Instead, merchants pay sellers fees and commissions to Alibaba and in exchange they can list their products on Alibaba.
While it boasts a global presence, it actually focuses more on China. In 2020, Alibaba accounted for more than half of all online retail sales in China.
---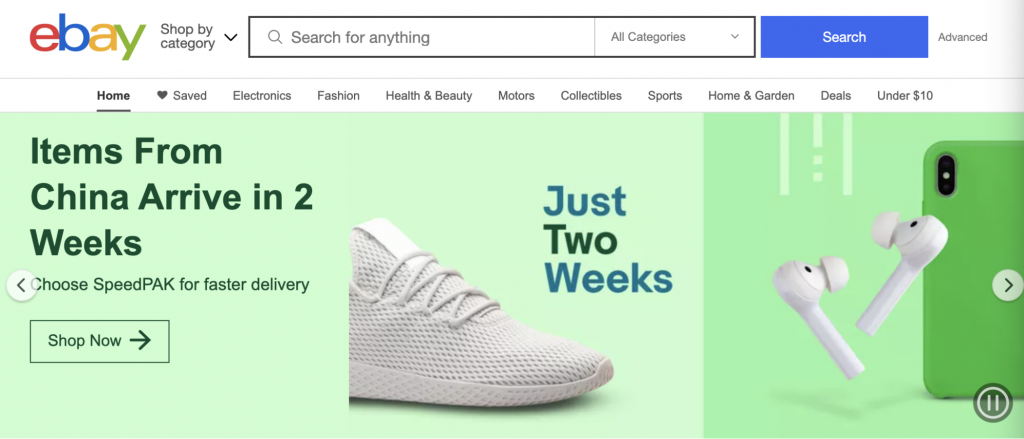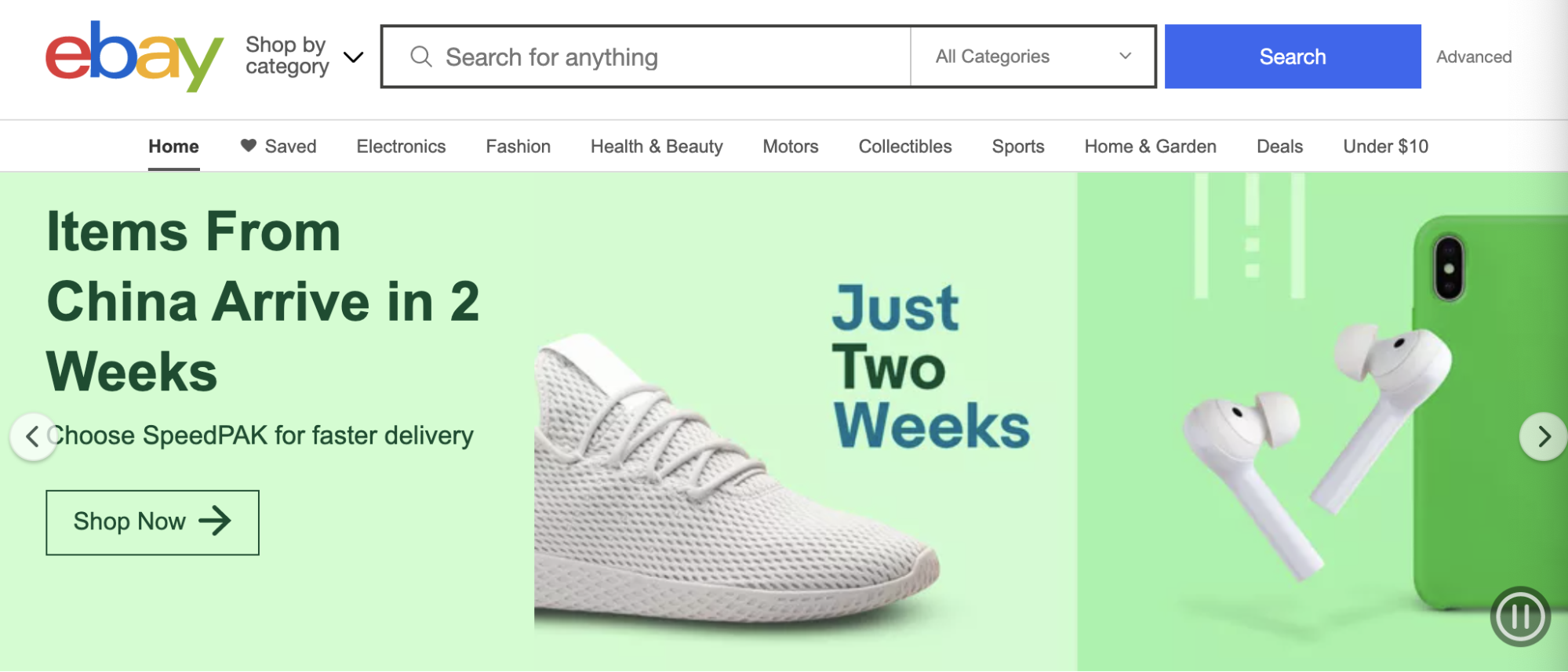 eBay is practically a household name. In fact, they are so well-known that their actual name is recognized in the dictionary as a transitive verb. That's right. You can say that you are going to eBay your gear and you will make complete sense (and be grammatically correct too). Now that is one recognition that not even Amazon can add to its long list of achievements (yet).
eBay's site helped to develop online consumer-to-consumer selling. Fast-forward many years, and eBay has grown to become much more than an online marketplace where consumers could sell and buy new or pre-owned products. Now, it is also used for business-to-consumer (B2C) sales.
Based on the average monthly visits in 2020, eBay was the second leading online marketplace in terms of share of visits. While Amazon was in the top spot with a market share of 9.4%, eBay boasted 3.3% of all traffic.
---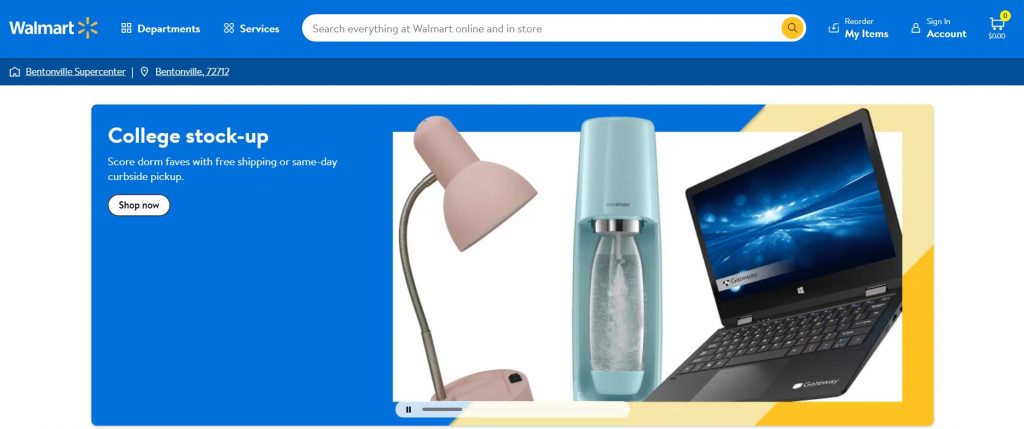 Walmart is currently the biggest retail corporation of discount department and warehouse stores across the globe. The international retail giant might be better known for its brick-and-mortar department stores (after all, it boasts over 11,000 store locations in close to 30 countries), but it actually also has a noteworthy online presence.
Two years ago, its eCommerce sales already grew by a whopping 43% according to the company's data. Then, in the third quarter of 2020, its eCommerce sales increased by 79%! Walmart might have started modestly in the 1960s in Arkansas, but four decades later the retail chain is for sure still serious competition for Amazon (even though it was surpassed by Amazon in 2019 as the world's biggest retailer).
---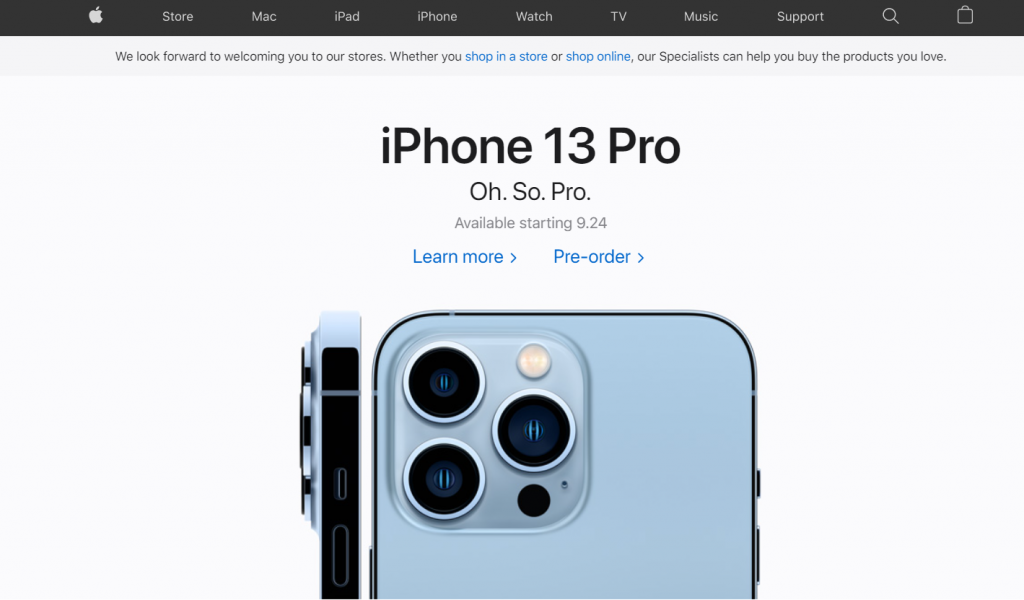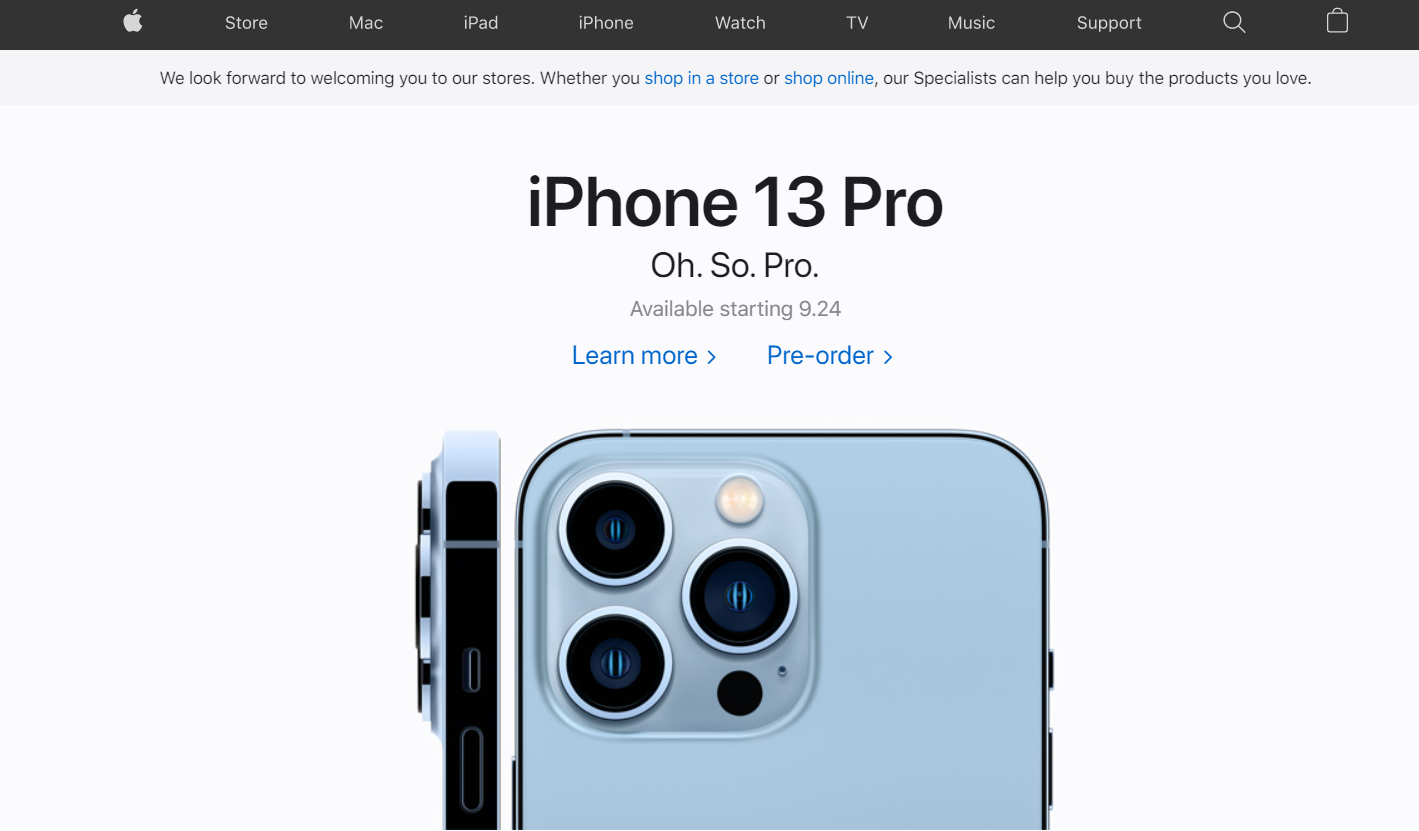 While the success behind Apple is mainly driven by their flagship physical stores and first-class branding, just like Walmart, they too can compete with online marketplaces like Amazon. Both Apple and Amazon managed to surpass $1 trillion in value. As a matter of fact, Apple was the first US company that achieved this feat in August 2018 and the first US company to reach a $2 trillion market cap (something that Amazon still needs to achieve).
With regards to their eCommerce net sales specifically, Apple managed to generate $32,788 million in 2020. This gives them 15-20% of the market share of electronics and media in the United States, second to Amazon that boasts about 65% of the market share.
---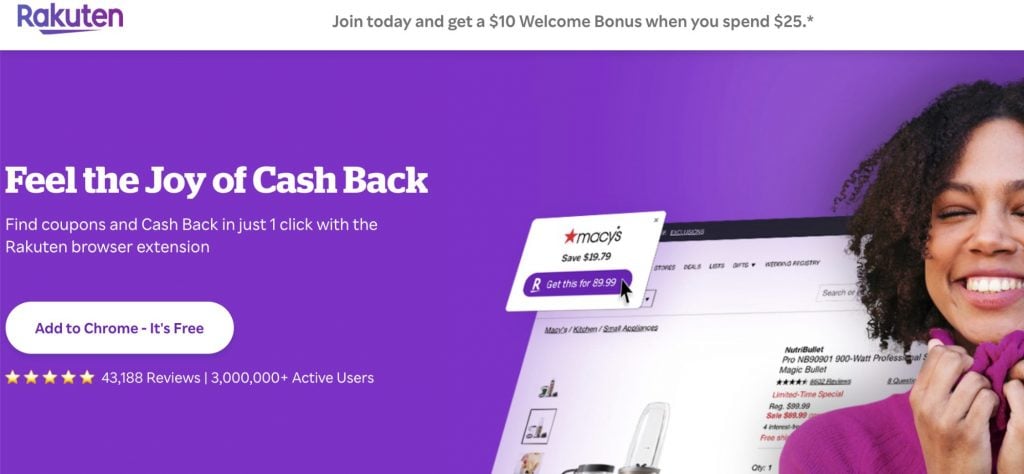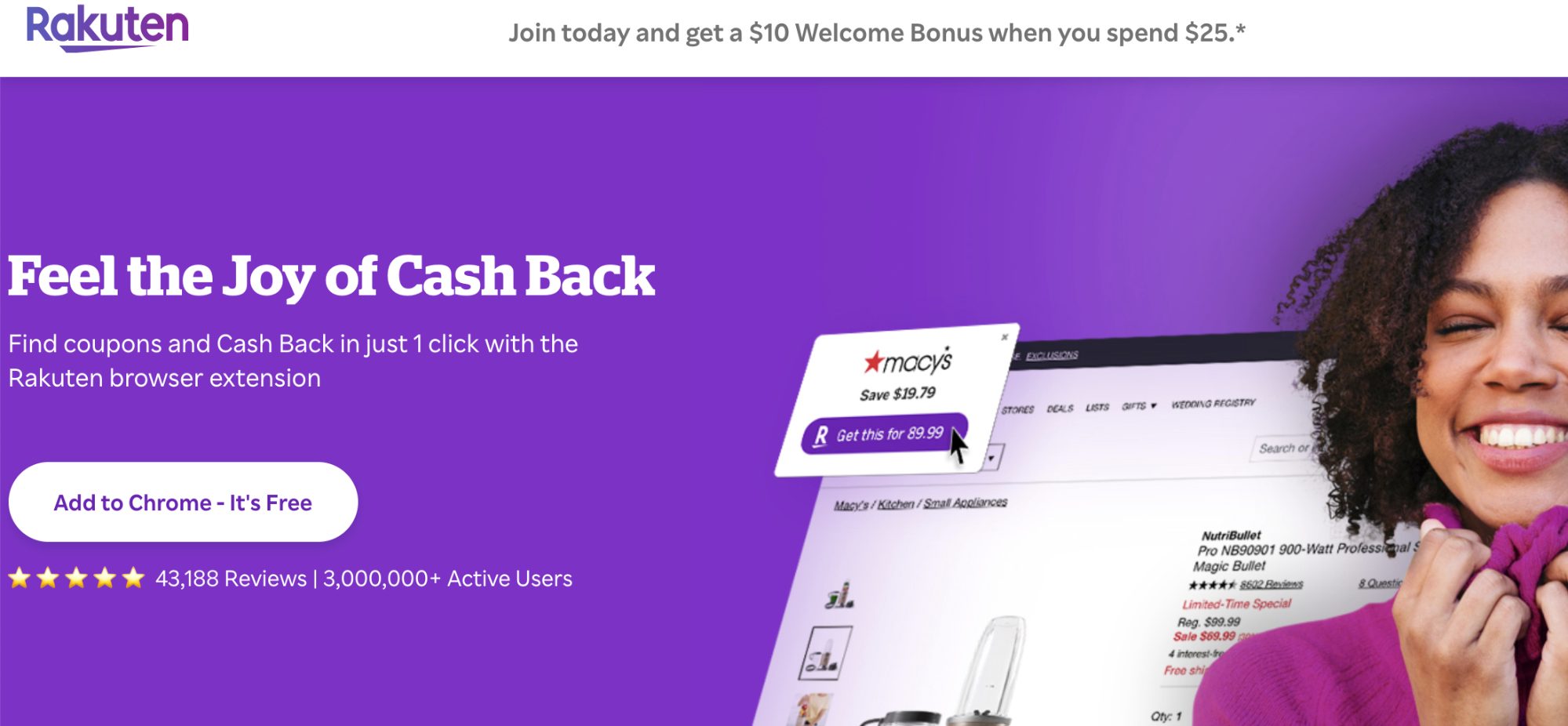 Established in 1997, Rakuten, Inc. is a multinational eCommerce company that is based in Japan. They account for almost 10% of the ecommerce retail share here. In 2019, they generated over $130 billion in Japanese online sales! They have bought a few companies that include buy.com, PriceMinster, and play.com to grow their international presence even further.
---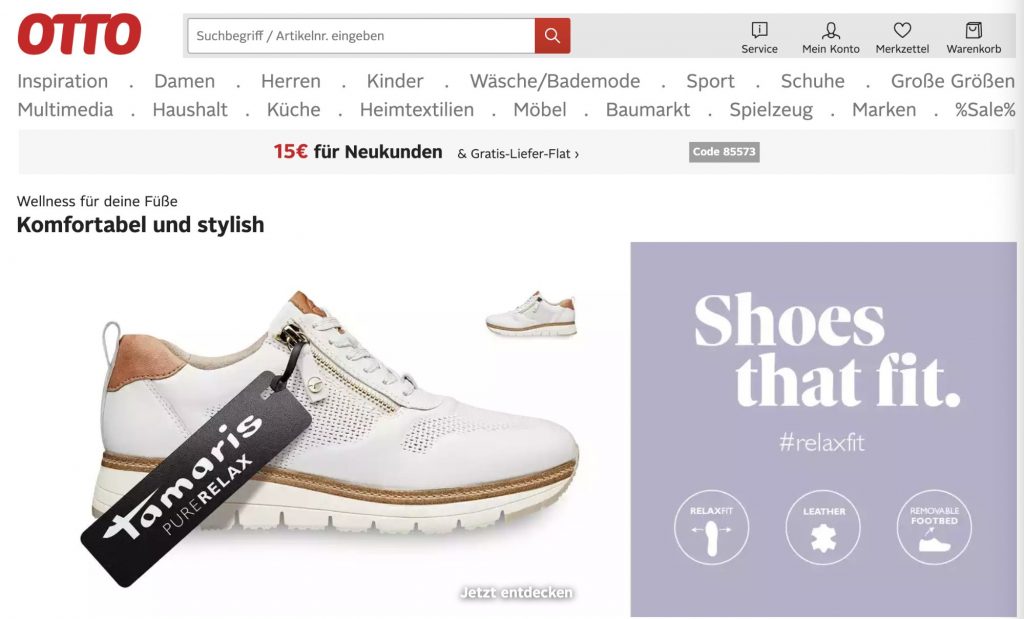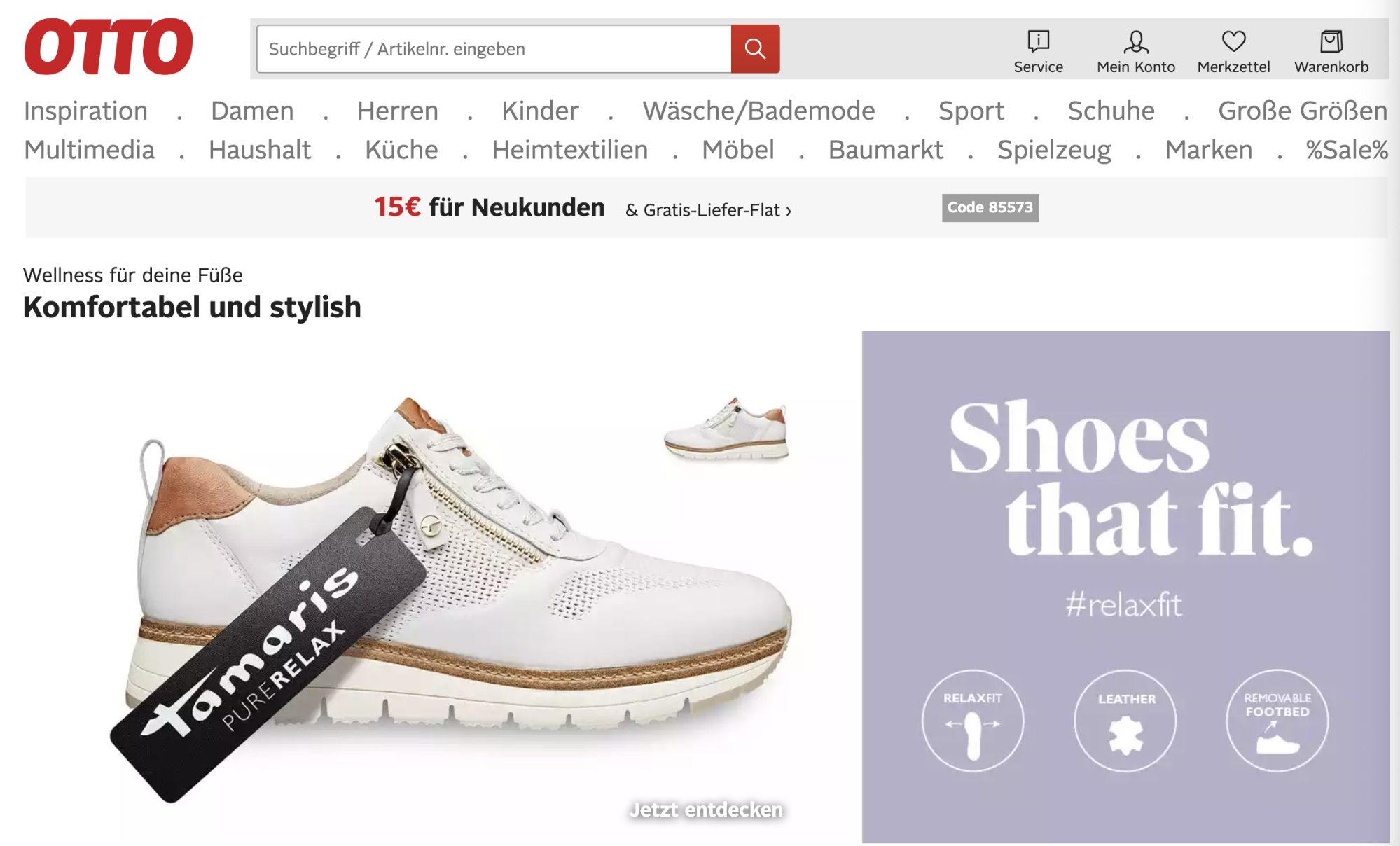 Otto sells products from other brands on its eCommerce site making it a one-stop-online-shop for buying in Europe. From fashion to electronics, Otto offers a wide range of product categories. Pair that with their intuitive interface and it should come as no surprise why they have managed to make about $3.8 billion in revenue by means of online sales in 2019. Fashion, furniture and appliances are the most popular product categories that generate the vast majority of their sales. While their sales might look like a drop in the ocean compared to what the likes of Amazon achieve, their growth rate of 13.7% looks definitely promising.
---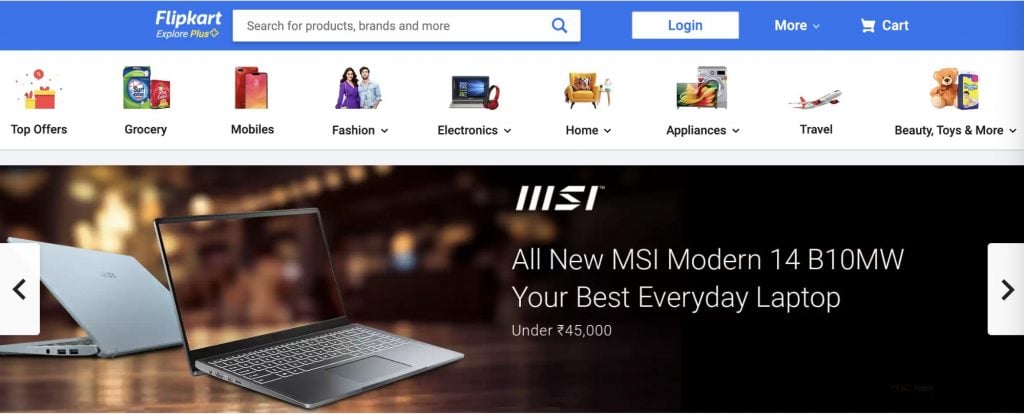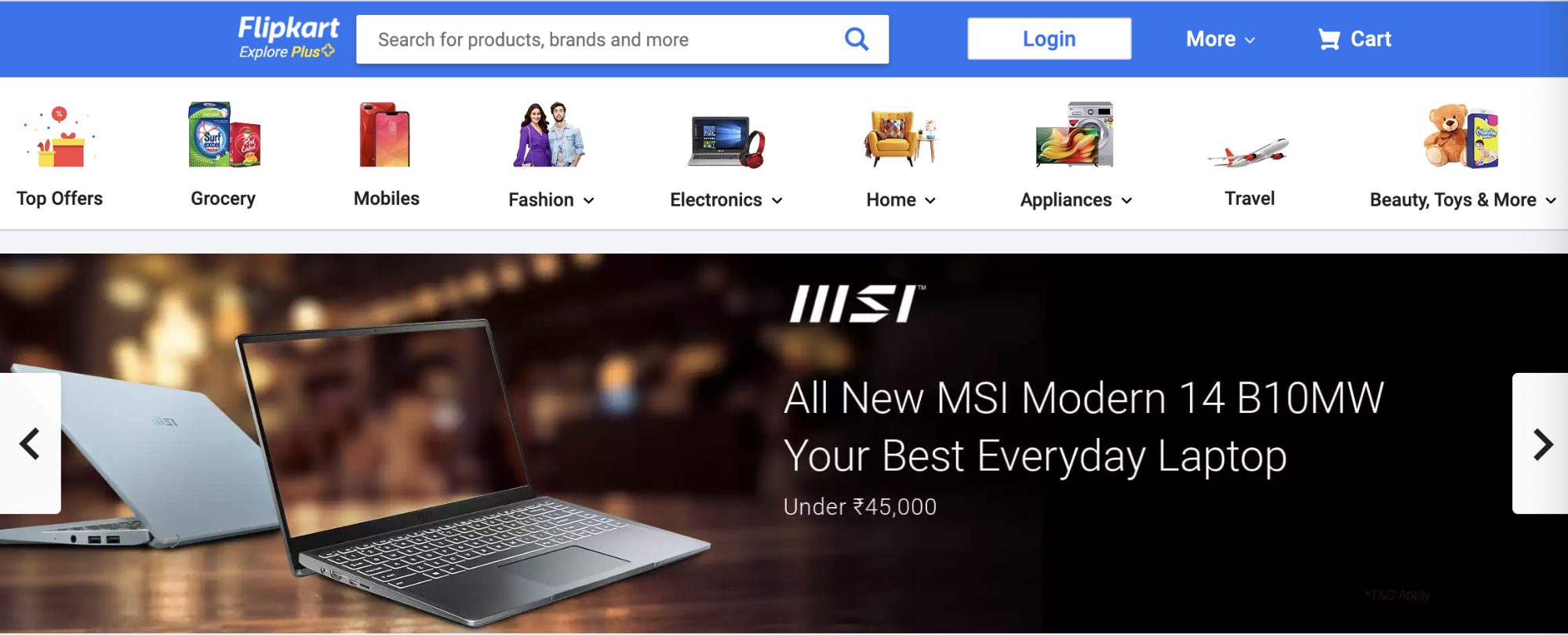 Established just over a decade ago, Flipkart is an Indian-based eCommerce company with over 100 million registered users. While they might be newer to the industry than some a few of the other companies mentioned, it was not too long before they became the biggest online retailer in India. Their success was noticed by none other than Walmart and in 2018 the global retail giant bought more than 70% of Flipkart's shares.
---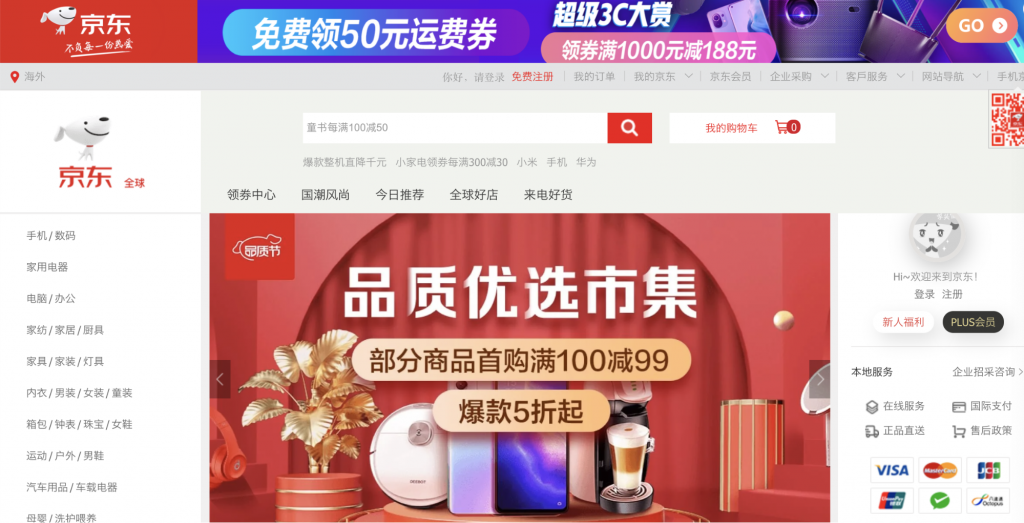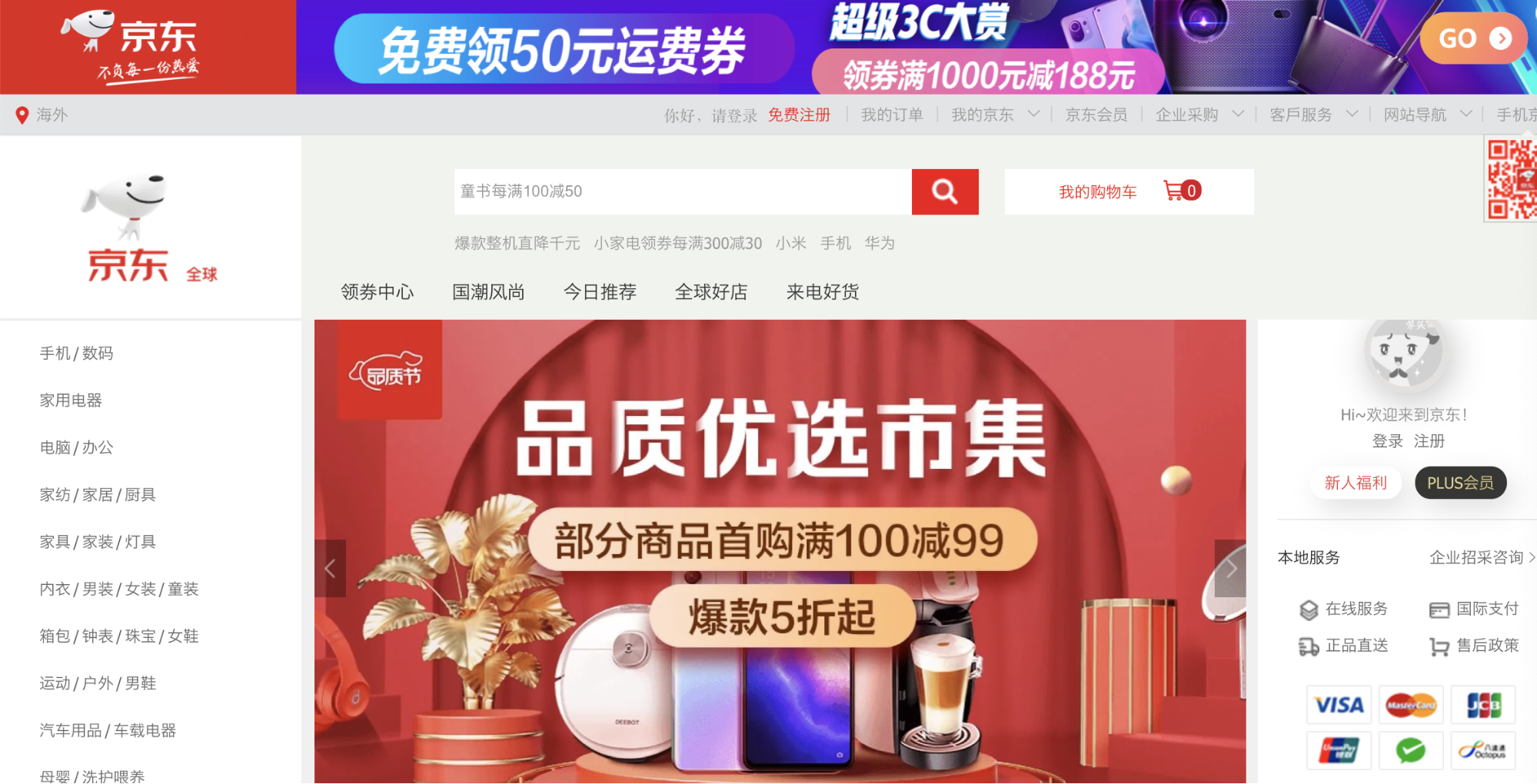 Jingdong (or also known simply as JD.com) is a Fortune Global 500 company. Founded in 1998 by Richard Liu, they are today one of the top three eCommerce platforms in China. This Chinese eCommerce business is a competitor of Tmall and Taobao, two of the businesses under the Alibaba umbrella. JD offers a wide range of affordable products that include electronics, home appliances and even fresh food. They also offer merchants the opportunity to buy in bulk. They boast over 300 million active customers. In 2016, they also announced an alliance with Walmart which allowed Walmart to obtain a 5% stake in the company.
---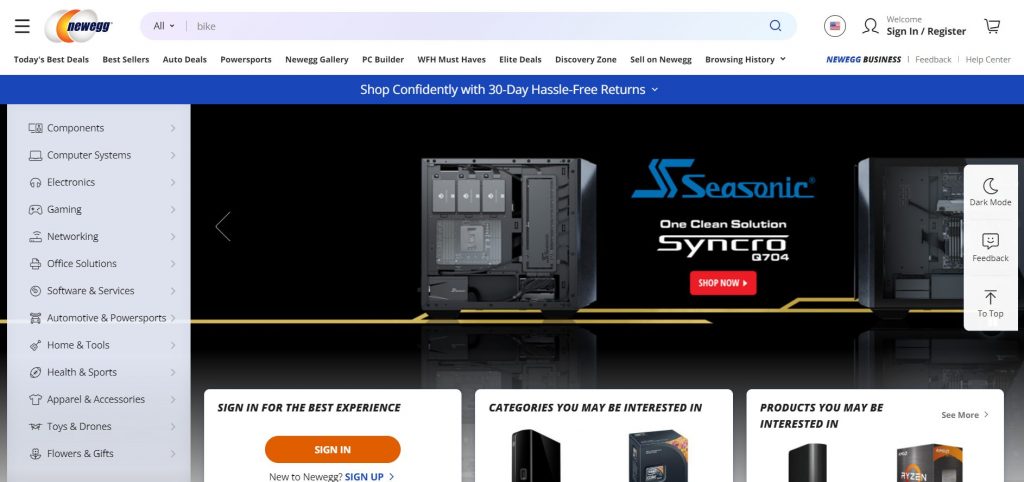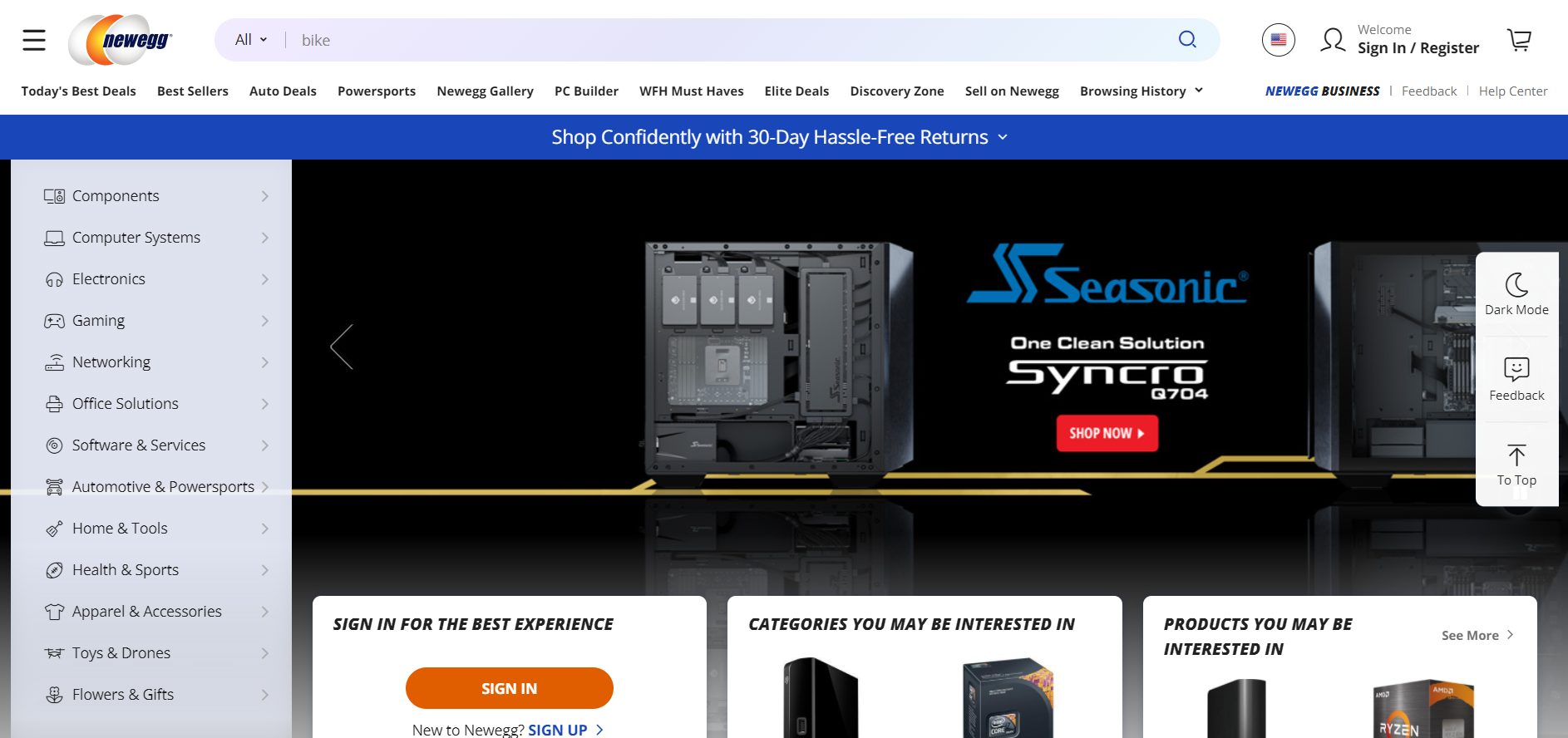 Founded in 2001, Newegg might not be Apple or Amazon, but they are also a force to be reckoned with in the electronics category. From laptops to cameras, Newegg is an online retailer that sells a wide range of electronics at affordable prices. This approach has helped them to make $2.7 billion in revenue. They also offer Newegg Marketplace where different kinds of retailers can reach millions of customers in more than 50 countries.
---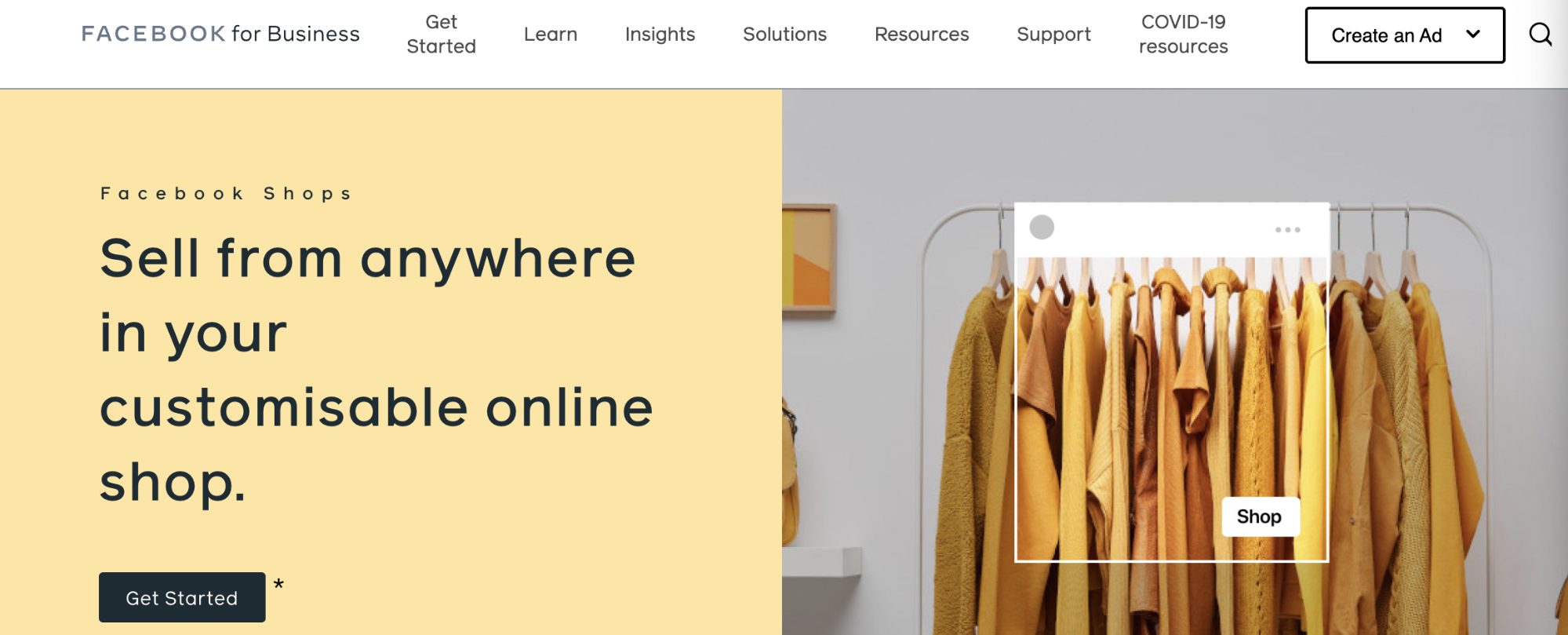 While Facebook's online Marketplace was only launched in 2016, it has already left its mark. It was created to be a place where users could sell and buy in their local communities. In 2018, it has grown to a platform that was used by 800 million people from 70 countries per month.
Though, it is the introduction of Facebook Shops in 2020 that Amazon should be worried about. With this new feature, users will be able to shop directly on Facebook. In short, it is a Facebook page that you can set up so that you can sell a few of your products by designing your own customizable online shop. This new feature is especially useful for small organizations and businesses that only have a couple of products. While Facebook Shops is available to eligible businesses from across the globe, it is not yet available in all regions.
---


In 2018, the competition between Amazon and Pinterest started to get serious. When Pinterest launched Shoppable Pins and Shopping Ads, users could now also buy products without having to go to another site. What is more, Pinterest has also joined forces with huge eCommerce platforms to streamline the shopping experience even further.
According to data about Pinterest gathered in October 2020, almost 460 million people use the platform. It is the fourth most popular social media site in the United States. All in all, they are an excellent eCommerce platform. They currently upload 75% more shoppable catalogs for merchants which merchants can then use to turn their products into a Shoppable Pin. More importantly, these efforts get noticed by consumers. eMarketer has found that almost half of Pinterest users spend their time on the platform to find and shop for products. In fact, a survey of Pinterest has found that 60% of users begin their product research right on the platform.
---
12. Niche eCommerce vendors
The future for online stores that sell niche products does not necessarily have to be overshadowed by Amazon. It might be an Amazonian jungle out there, but if you choose to focus on a specialized segment of the market, you will still find many customers who prefer to buy their specialized products from you. Take nothing away from Amazon's success, but they do not offer the same knowledge that niche vendors can offer. After all, if you are searching for a specialist product, who better than a specialist to tell you more about your product?
---
13. Online stores
Last, but not least, online stores should not be ignored. There are millions of online stores and while as an individual store they might not be a concern for Amazon, as a whole they can give Amazon a run for their money.
---
What Are Some Secrets for Competing With Amazon?
So, how can you be one of these online stores that can compete with Amazon? In short, it starts with creating a powerful brand. Your goal is to create a recognizable brand that consumers will find trustworthy.
By making your branding a priority, it will be easier for you to keep customers. Your existing customers can, in fact, be more valuable than new customers. According to Esteban Kolsky, the founder and principal of thinkJar, it is 6-7 times more expensive to attract a new customer than what it is to keep a current one. It is also much easier to sell your products to existing customers as they are already familiar with your brand and your products. Plus, research has shown that repeat customers actually tend to spend more too!
Though to help you concentrate on customer retention, branding will not be enough. You will also need to focus on creating an email list. By capturing customers' email addresses, you can, for instance, notify them about exciting upcoming offers. To this day, email marketing remains one of the most effective strategies and one of the best tools for communication.
Speaking of offers, while you do not have to try and sell your products at the lowest price, attractive discounts can help a lot. If you want to be able to compete with other eCommerce stores on price, you will need to offer deals and promotions from time to time. Though, do not fall into the trap of sacrificing your profit margins. Bigger online companies can afford to offer their low prices as their sales volume is much higher. Instead, calculate a realistic profit margin for your business.
Though, one aspect where it is key that you try and follow the example set by Amazon is shipping. Nowadays, consumers expect fast shipping. Ideally, you should try to offer two-day shipping. In fact, according to Digital Commerce 360, free shipping is the most important factor for consumers when deciding which retailer to support. So, it will be even better yet if you can offer free and fast shipping.
Frequently Asked Questions
Who are Amazon's biggest competitors?
Retail competitors for Amazon include eBay, Target, Walmart, Best Buy, Costco, and Alibaba. Amazon has several subscription service rivals, including Netflix, Apple, and Google. For Amazon's web services, their biggest competitors include Oracle, Microsoft, and IBM.
What is comparable to Amazon?
There are several comparable sites to Amazon, including:
Alibaba

eBay

Walmart

Apple

Rakuten

Otto

Flipkart

Jingdong (JD.com)

Newegg

Facebook
Is there a rival to Amazon?
Amazon has several rivals. eCommerce stores are ultimately in competition with Amazon considering that the online retail giant sells everything. Some of Amazon's largest retail rivals include Alibaba, eBay, Walmart, Apple, Costco, Target, and Best Buy. Amazon has several subscription service rivals, including Netflix, Apple, and Google.
Who are Amazon's indirect competitors?
These are some of Amazon's indirect competitors that compete with Amazon:
Alibaba

eBay

Walmart

Apple

Rakuten

Otto

Flipkart

Jingdong (JD.com)

Newegg

Facebook
Is Alibaba bigger than Amazon?
Alibaba and Amazon are both ecommerce giants and have very few competitors as big as them. Amazon owns approximately 39% of all U.S. commerce sales, while Alibaba owns approximately 58% of all retail ecommerce shares in China. Their market shares may be different, but they each have dominant control over the countries where they launched, respectively.