What does Lil Nas X, Chipotle & Pretty Little Thing all have in common? They're all pioneering on TikTok. A lot of brands are increasingly starting to recognize the importance of building a presence on the platform but nobody wants to be the new kid on the block.
At Fanbytes by Brainlabs, we have worked on 200+ TikTok campaigns, so we know a thing or two about what it REALLY takes to really master the platform and how to transform the TikTok novice into a TikTok maven. Using our industry-leading TikTok influencer discovery platform, Bytesights, the first of its kind, we've been able to detail an on page performance insights report on some of the best and worst of brands advertising on TikTok right now.
We're giving you exclusive access into the minds of our team of dedicated TikTok experts and the opportunity to really understand the nuances of TikTok so you can create a full-proof plan of attack for your brand.
---
Case Studies Of Advertising On TikTok:
---
The Best: Chipotle
Arguably, Chipotle is the exemplary model for a commendable brand profile on TikTok. Their content demonstrates a beyond-the-surface level understanding of how TikTok functions as a platform and the innate ability to speak Gen Z's language.
They post culturally relevant content, jump on trending hashtags, and most importantly, they are not overly branded or intrusive. There is nothing more powerful and lucrative for a brand than to convey a comprehensive understanding of the lifestyle and cultural tastes of their audience, and Chipotle does this to a tee.
To supercharge their content, Chipotle leverages popular influencers and their communities. Their most engaged post with 420k+ likes is a skit featuring comedy influencer Joshua Sadowski, in character as thrifty 'Mama Penny'. The skit is centered around his character trying to decide what to order in-store and is put on pause by her realization that she is only one purchase away from a free burrito. She then humorously coaxes a stranger into giving her his points to claim her free burrito, and asks for extra everything!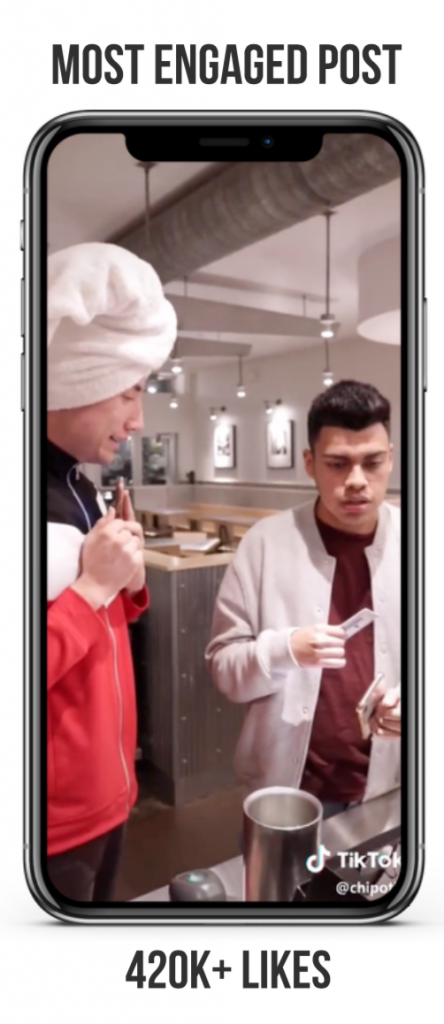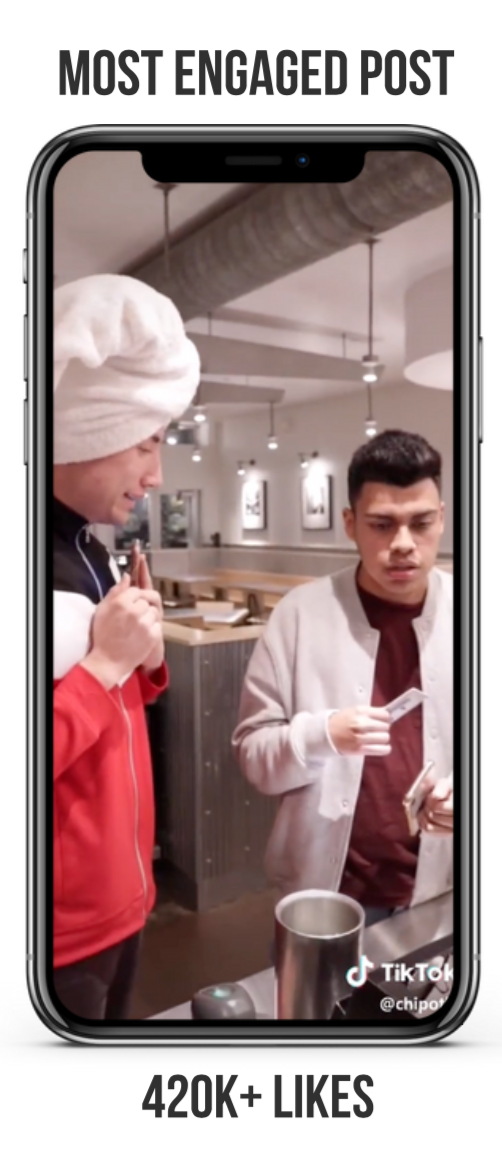 ---
Why did it work?
This worked well because of a number of things. Mama Penny is already an established character on Joshua's page, which has garnered 3.9m + followers and she is loved by his large and passionate fan community on TikTok.
Chipotle recognized that this was key to unlocking exclusive warmed-up communities and getting their content shown to more people. Using a widely-recognised face not only enables users to resonate with your content almost instantly, but it translates a clear message to the user: that you are a brand that puts entertainment before your product.
Chipotle relied less on shamelessly inserting their brand at any given opportunity and more on giving the users what they want. Not only are users deeply entertained by the video but Chipotle succeeds in organically promoting their reward scheme and their array of burrito options.
---
Underperformer: Buzzfeed
Despite being content leaders on platforms such as Youtube and Instagram, Buzzfeed's content creation efforts on TikTok has politely, fell flat. With an average like count of under 500 and a static follower growth, we decided to dig a little deeper to find out where they really went wrong.
One of the biggest failures we see brands make on TikTok is repurposing content from other platforms - what works on Instagram is different to the content that works on TikTok and vice versa. Unfortunately, Buzzfeed didn't get the memo. Their recycled content is uninspiring, lazy, and their edit style is not in line with TikTok's native editing standards.
This wasn't the only mistake they made. Take their worst performing video for example; featuring one of their employees speaking to the camera using a voice-altering effect trying to encourage users to weigh in on a debate between whether NYE should be referred to as NYE 2019 or NYE 2020. The first error they made was by not using transitions or effects and failing to appeal to Gen Z's visual-first mindset. The second was using a topic that users on TikTok simply don't care about. There was no link to current trends or popular culture so they failed to speak their language and become a part of the community on the platform.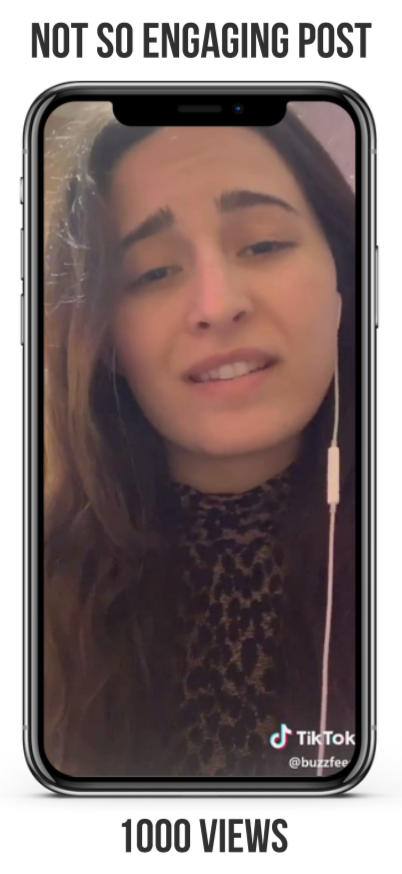 The other content on their page also fails to tap into TikTok culture; they don't leverage the massive influencer community on TikTok and they don't make reference to key trends or relatable social commentaries. All of these things are key to creating a killer piece of content on TikTok and can directly impact the virality of it.
---
Don't make the same mistakes
Not convinced that these hacks are central to generating explosive results on TikTok? Well, we put it to the test. We recently ran a campaign for Benny Blanco's song 'Graduation' which implemented these hacks and it really steered the direction of the campaign.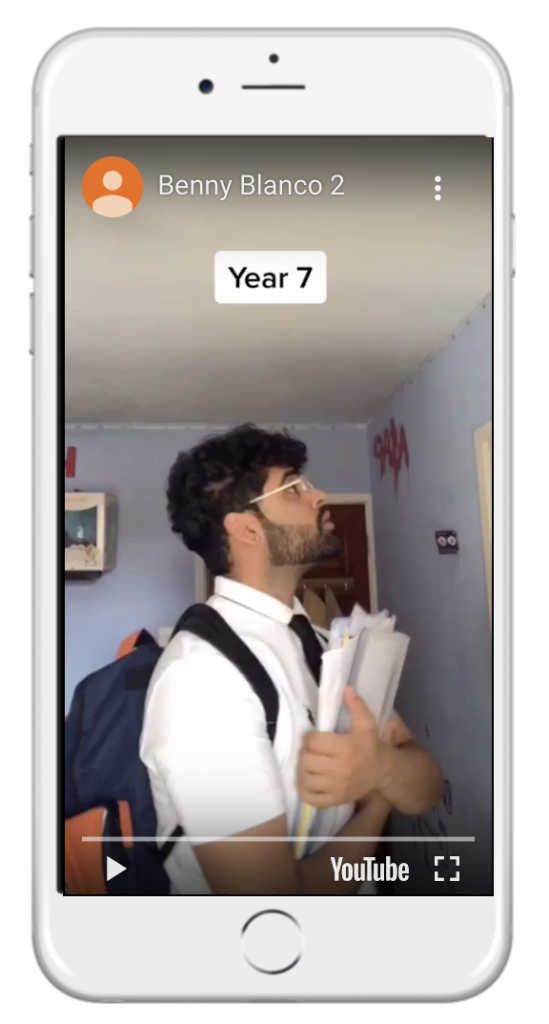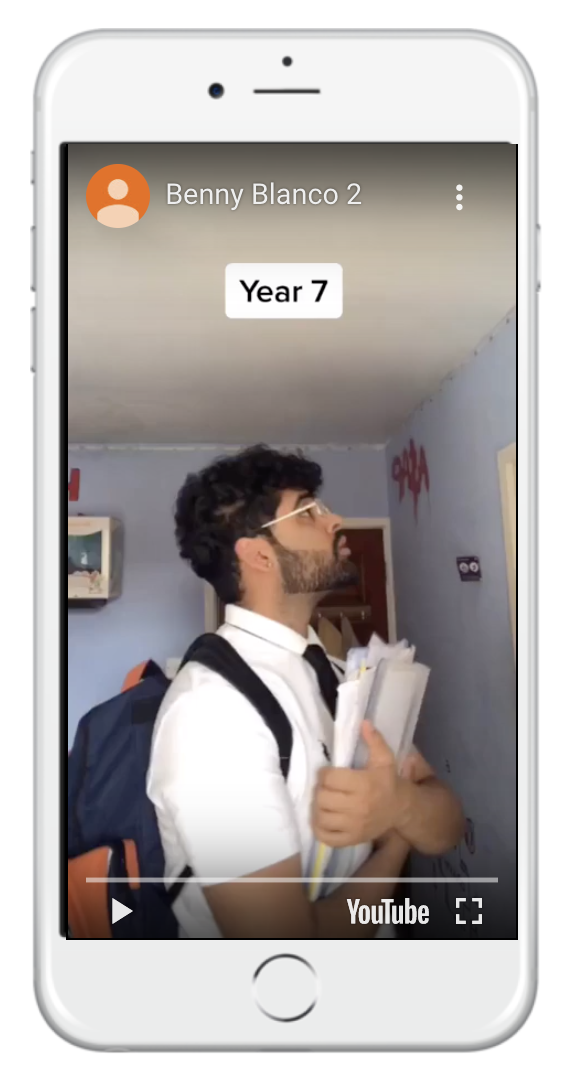 We got users reminiscing about their school years and sharing relatable stories using classic TikTok transitions and the #schoolyears hashtag. Utilizing our award-winning Fanbytes by Brainlabs platform, we searched our database of over 3m+ accounts and 200+ data points to identify the most engaged and perfect influencers in the UK & US for this particular campaign.
The results were overwhelmingly positive and helped showcase the song to millions of users. The hashtag amassed 6m+ views, 1m+ hearts and there was initially 81k+ user generated content made for the challenge. What's more, there was 15,000 hours of watch time on the influencer videos and a ridiculously high engagement rate of 20%.
But it didn't stop there. What happened next even shocked us. We saw a massive organic growth in the song track that continued even after the campaign ended with a 208% increase in user generated content. We managed to deliver over 250,000 fan videos which came from 4 months of sustained growth.
This campaign is proof that a challenge focused on youth culture, that leverages the best of the influencers on the platform, and that taps into relatable social commentaries maximizes engagement.
---
There's more where this came from
Do you want to access the minds of our resident TikTok experts?
Do you want to receive exclusive expert insights that we've gathered from activating 200+ TikTok campaigns in the last year?
If the answer is yes, then you need to check out our ultimate TikTok marketing for brands guide that we've compiled for you in one comprehensive page. Click here to gain access.
---