Best for:
Content creators and influencers
What is it, Exactly?
Circle is a community management platform for creators. It's dubbed as 'modern' based on its features and how they empower creators and brands to develop close-knit community experiences using discussion, memberships, and content. But there's more to Circle than places for people to leave questions and comments. It packs over 3000 integrations, widgets, and advanced reporting.
---
What's the Cost?
Circle offers three plans and a 14-day no-credit card trial. Here's a look at what each cost and what you get:
Basic - $39/mo

: Support 1,000 members, 2 admins, 1 moderator, and spaces for one community. File upload limit of 100MB, and total storage of 10GB. Add a custom domain, create private spaces, bulk imports and exports, in-app notifications, member profiles and directory, basic moderation, direct messaging, a weekly email digest, iOS app and responsive web version, single sign-on for Facebook, Twitter, Memberstack, and Teachable, and basic email support.

Professional - $79/mo

: Everything from the Basic plan and 10,000 members, 15 admins, 15 moderators, 100 spaces, a 500MB file upload limit, and 100GB total storage. Custom CSS/JavaScript snippets, API access, white-labeled community, automated moderation, and advanced reporting are included. Single-sign-on platforms include WordPress, Outseta, and Bubble, and priority email support.

Enterprise - $199/mo

:  Everything from the Professional plan and 100,000 members, 100 admins, 100 moderators, 1,000 spaces, 3 communities, 1GB file upload limit, and 1TB total storage. Sender email customization is also available, and single-sign-on with Auth0 and Custom OAuth, and Enterprise customers get a dedicated account manager.
---
Is It Easy to Setup and Use?
Something you'll love about Circle is how well it's laid out. It's clean. And for a platform that has to be complex enough to manage different discussions and content, that's an achievement of note. 
Setup is straightforward but may feel like an undertaking. And that makes sense given that you are building out the foundations of a community. You'll create a profile and add a community name that's assigned as a sub-domain (yourcommunityname.circle.so).
There are other aspects to the setup process, like choosing to make your community publicly accessible or private, and if visitors can join it. You can upload a logo and favicon, and change these, your email address, branding color, and community name in the settings section. 
Beyond the initial setup, you'll need to create Spaces. These are where people will discuss different topics. Spaces are the heart of Circle. If you've worked in Slack or Discord, spaces are the equivalent of channels. What we like about Circle is that spaces offer a much more refined experience. Where people drop random ideas in Slack and Discord, spaces hold discussions. In the words of Circles' co-founder and head of growth, discussions are more 'organized' and 'thoughtful'. 
You can't begin to appreciate this unless you've experienced Slack or Discord. Live chat, while a good feature, is overwhelming. Thoughtful and organized discussions make for more palatable and rewarding engagements.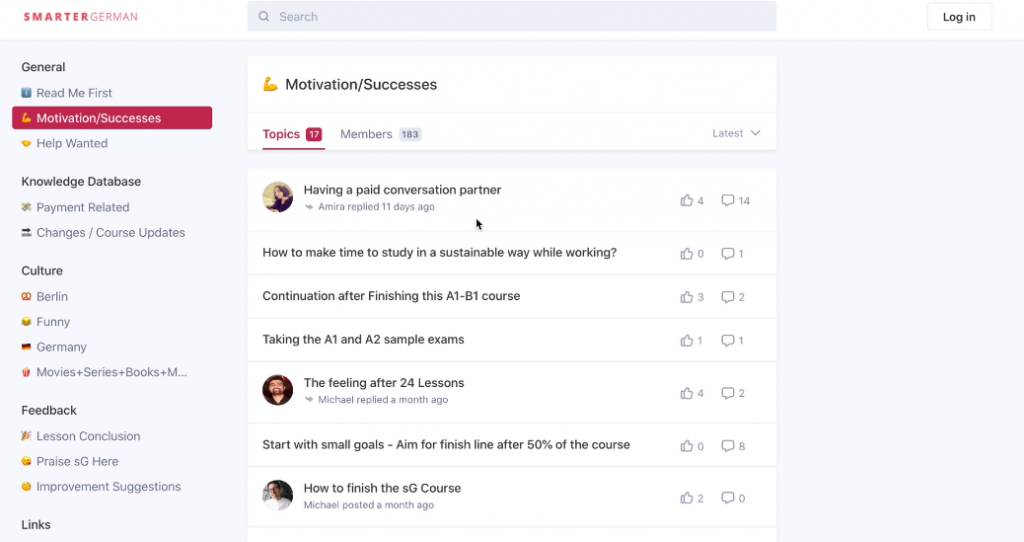 Building out a space involves picking a name, choosing whether it's private or public, how to add members (by invite or from another space), a layout, and which tabs members can see (posts and/or members). You also get to set notifications and a collection of rules for what members can and cannot do. Spaces are versatile. You can add all sorts of content and pin posts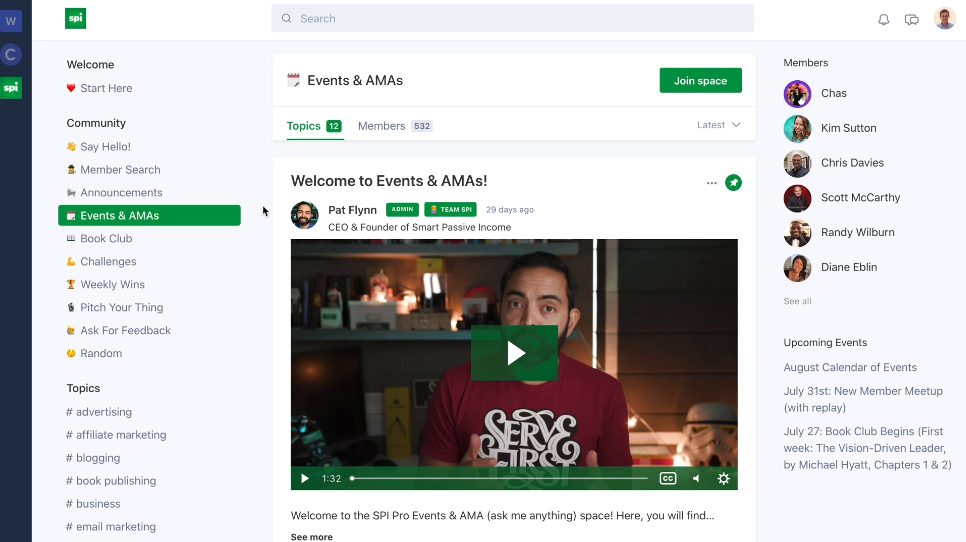 They can also be embedded using code. You can add them to web pages, giving visitors a taste of what your community has to offer.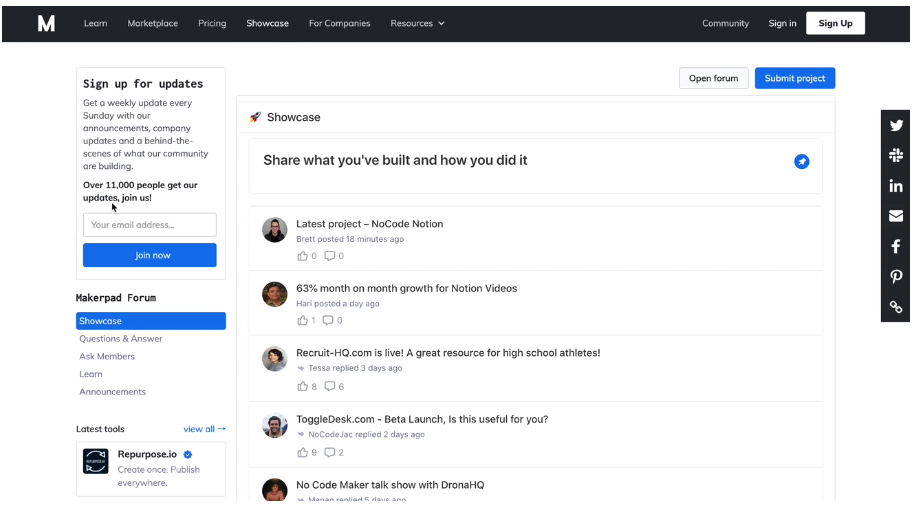 The Links feature is a way to embed URLs for quick access. These appear below spaces. 
There's a lot you can do to make Circle look like a product of your brand. Custom CSS can be applied in various sections, making your community look and feel unique. 
With a fair amount of features to cover, here are some of the most attractive aspects of the platform:
---
Search
Search helps members find content that matches their entry. The search bar is always at the top of your page and provides a preview of all content that includes your search term.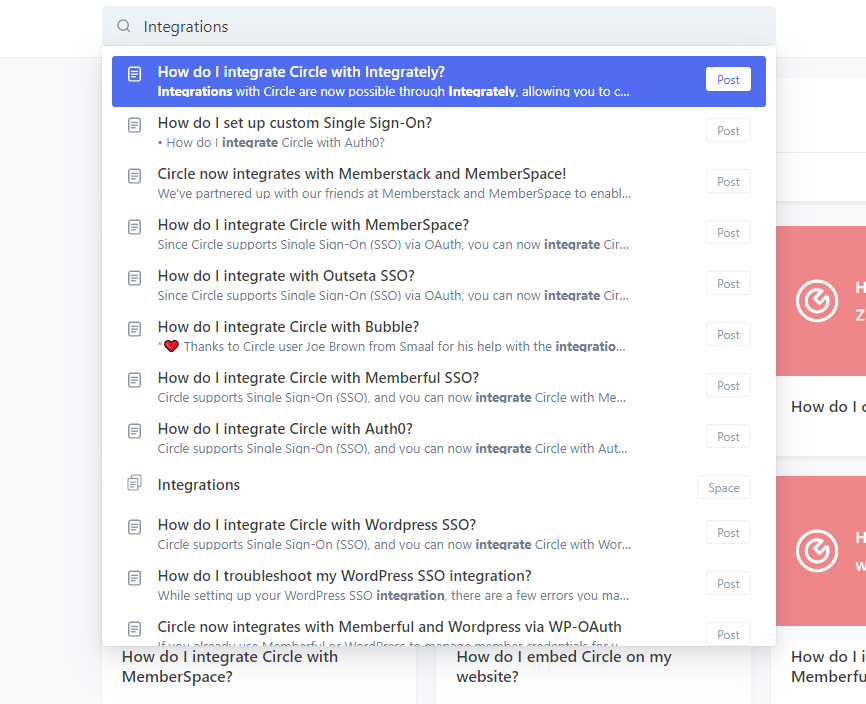 ---
Making Changes in Settings
Settings is where you'll go to tweak or add important information. You can choose the type of single-sign-on integration, update notification settings, or activate 1-to-1 direct messaging between members, and more.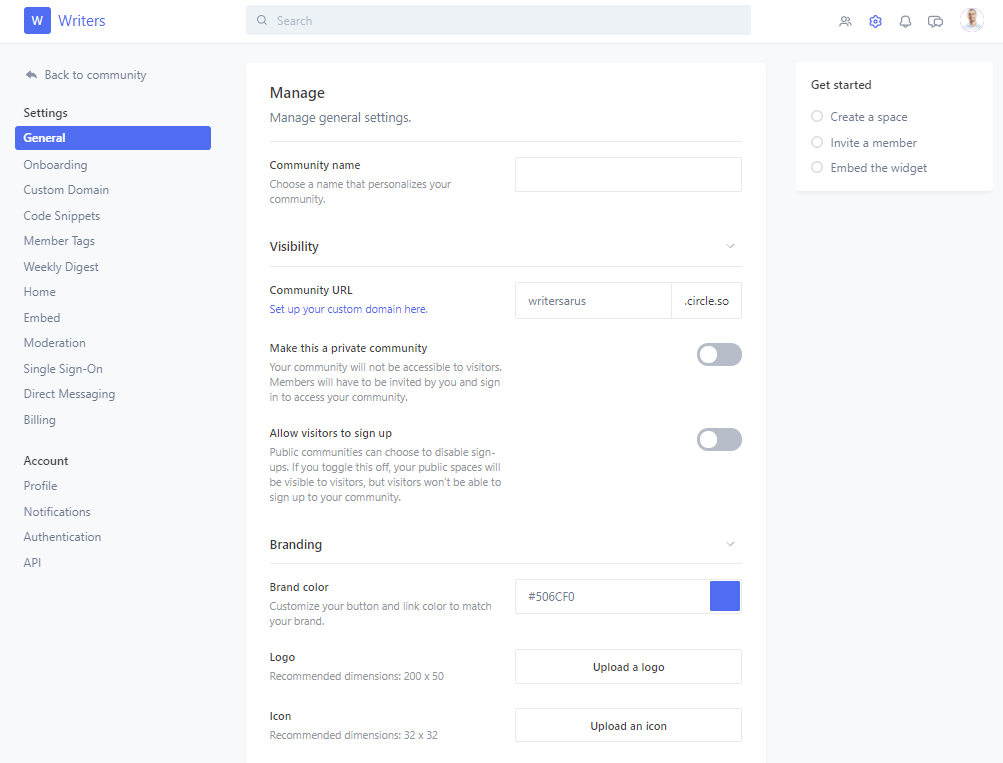 ---
Member Tags
Communities are all about engagement and creating a place where people feel like a part of something, but also special enough to be individuals. Member Tags help identify people by persona, categories, or roles they own. These can also be assigned to member activity, a smart way to motivate member engagement.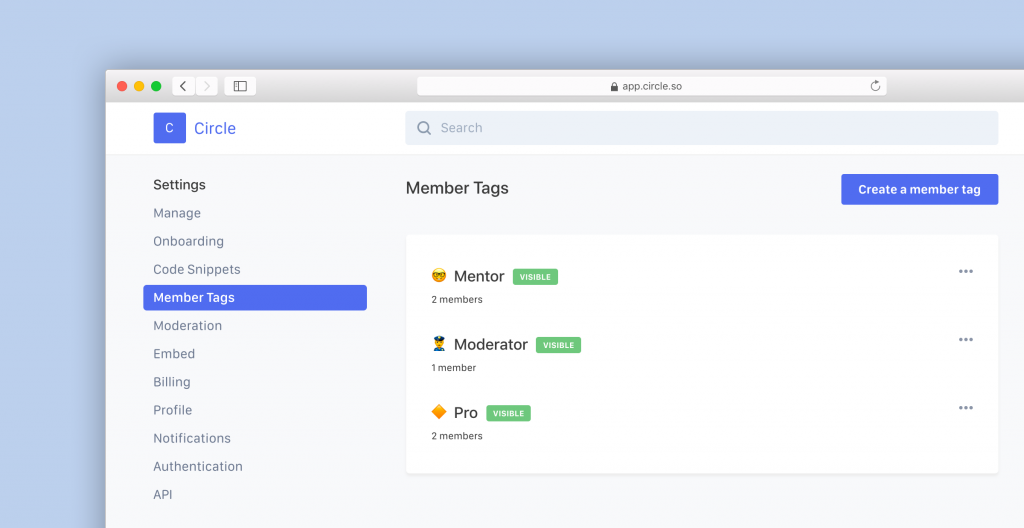 ---
Analytics
Analytics provides a look at member activity, engagement of your content, and activity in spaces.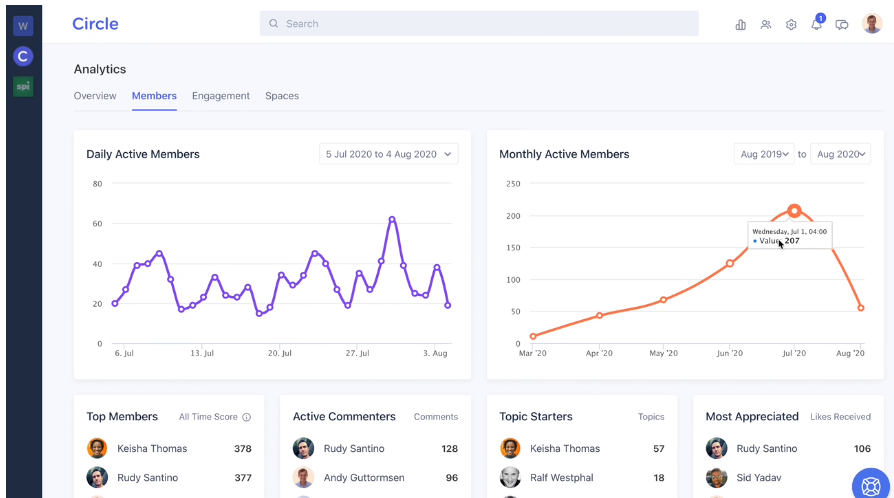 ---
Onboarding
Onboarding will be the first engagement you'll have with new members. And it's a smart feature. It makes being a new member easier. You can create a pop-up message as a personal welcome and include instructions on how to use your community, what the ground rules are, and where to look for help.
---
How to Make Money With Circle
Monetizing Circle is done through memberships, however, the platform does not manage any payments. To bill members, you'll need to set up an integration with a payment provider and use Zapier Triggers to create an account once a member joins. This sounds a little complex, but the good news is you'll only ever set it all up once. 
---
The Bottom Line
Circle is clean and well laid out. Like other community platforms, you'll need to spend time building out yours, but once done, you'll find it easy to navigate. We'd love to see Circle manage payments, we think it would make the process of paid standalone communities easier to monetize. If you're looking for a cleaner, more manageable alternative to Slack or Discord, Circle may just be what you're after.
All images sourced from Circle
Circle
Features

Ease of Use

Support

Best for:
Content creators and influencers