Despite challenges like market volatility, cryptocurrency is emerging as an asset class. Bitcoin, for example, continues to increase in value, encouraging enthusiasts to look into digital assets as potential investment vehicles. As the number of cryptocurrencies continues to grow worldwide, so does its market capitalization, reaching an impressive EUR 2.58 billion in October 2021.
Crypto as an asset class has spurred the onset of various crypto funds, which themselves show relatively steady growth, peaking at close to USD 60 billion in cumulative assets under management during 2021.
Investing in digital assets can potentially be lucrative. However, managing crypto assets can be a complex undertaking for both newcomers and experienced traders. Crypto asset management companies can help you diversify, manage, and grow your blockchain-linked assets.
This guide features 15 of the best crypto asset management companies. Read on to learn more about each one:
---
Top 15 Crypto Asset Management Companies to Check Out in 2022:
---
Top 15 Crypto Asset Management Companies
The crypto asset management companies on our list include pioneers, established firms, decentralized protocols, and crypto portfolio management startups.

Founded in May 2017, Multicoin Capital has since risen to become one of the top investment firms that focus on investing in cryptocurrencies, digital tokens, and blockchain companies. It is a crypto fund manager with a presence in three key locations: Austin, New York, and Beijing.
As a crypto fund manager, Multicoin Capital boasts familiarity with the crypto technology landscape and market structure. Currently, it manages long duration capital on behalf of entities like family offices, institutions, and high net worth individuals. Its managed assets under management (AUM) reached more than $3 billion, making it one of the top crypto asset management companies in the world.
---
2. Grayscale Investments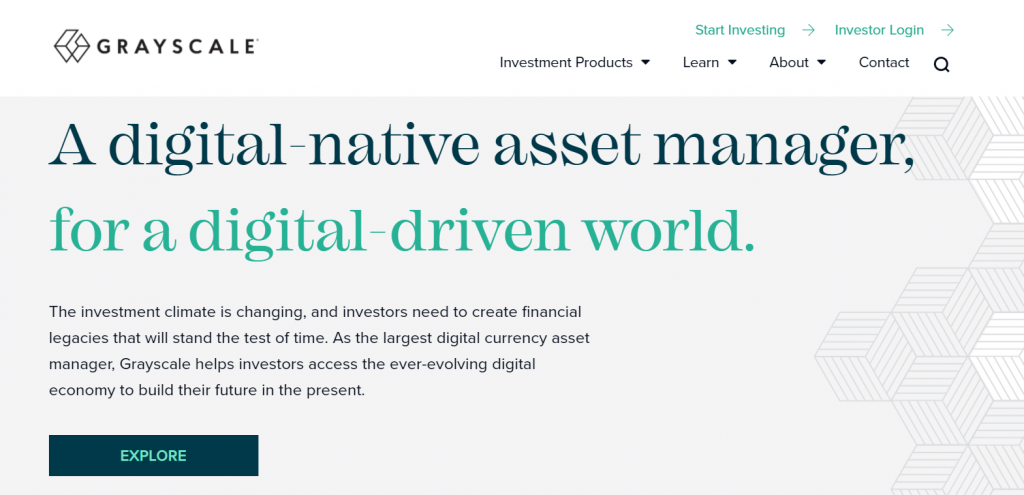 Established in 2013, Grayscale Investments has become one of the world's largest digital currency asset managers. By April 2021, Grayscale's net AUM totaled $45.1 billion.
04/08/21 UPDATE: Net Assets Under Management, Holdings per Share, and Market Price per Share for our Investment Products.

Total AUM: $45.1 billion$BTC $BCH $ETH $ETC $ZEN $LTC $XLM $ZEC $BAT $LINK $MANA $FIL $LPT pic.twitter.com/kuXyGAUevs

— Grayscale (@Grayscale) April 8, 2021
This digitally-native company is SEC-registered and operates within regulatory frameworks mandated by the SEC. It offers a diverse range of digital currency-based products, such as the Grayscale Bitcoin Cash Trust and the Grayscale Ethereum Trust. Aside from Bitcoin Cash and Ether, its other investments include Bitcoin, Litecoin, ZCash, and Stellar.
---
3. Wave Financial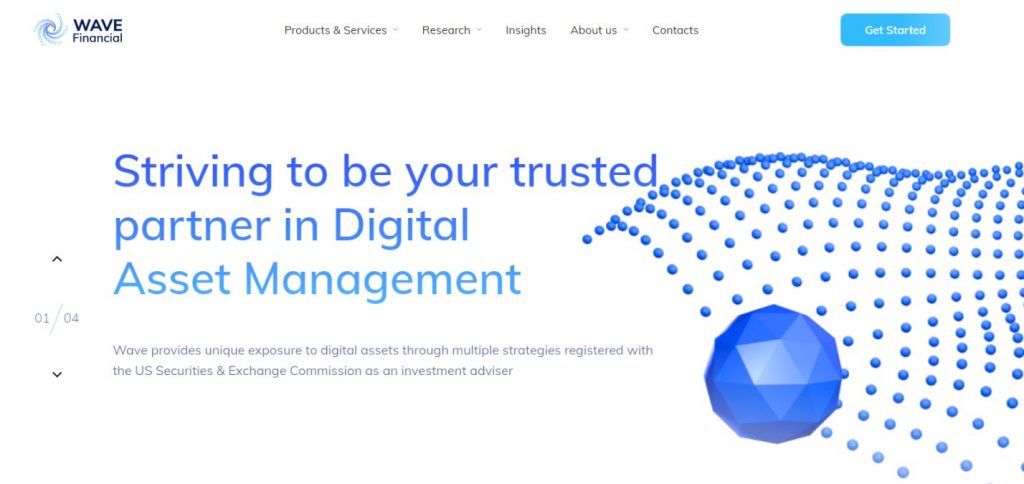 Wave Financial is a US SEC-registered and regulated digital asset management company that has over $1 billion of AUM. Focusing exclusively on digital assets, it offers a diverse range of investment solutions, including:
Wealth management solutions for digital asset investments

Protocol inventory management, which is a tokenized staking fund

NFT Fund, which invests in non-fungible token collectibles (70% allocation), platforms (30% allocation), and protocols

Wave Bitcoin Income and Growth Fund, a professionally risk-managed BTC product
---
4. Pantera Capital Management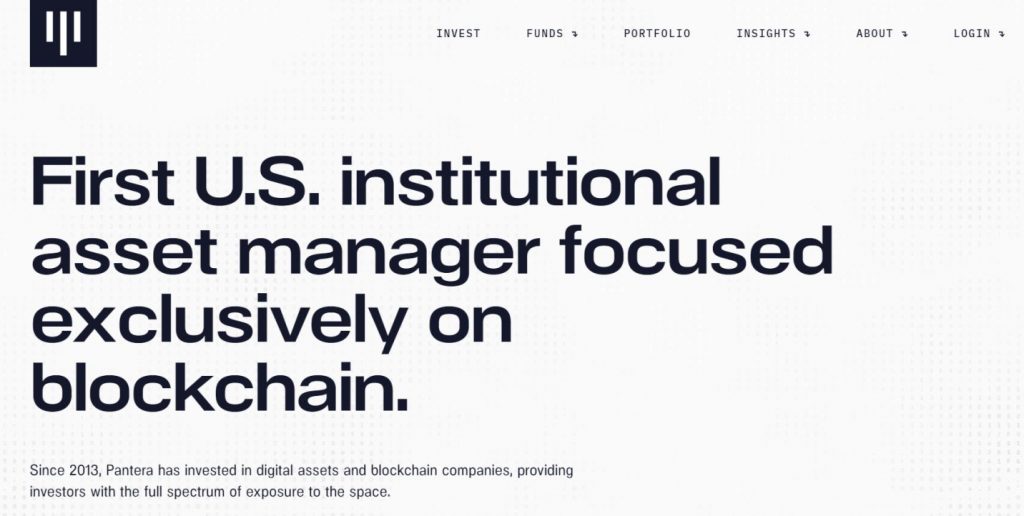 Pantera has been investing in digital assets and blockchain companies since 2013. It's the first US institutional asset manager to focus exclusively on a blockchain, launching its first crypto fund (Pantera Bitcoin Fund) and the first blockchain-only venture fund (Pantera Venture Fund I) in 2013. You can consider Pantera as a pioneer in digital asset management. Its co-CIO Joey Krug founded one of the first decentralized apps built on the Ethereum blockchain. Additionally, Pantera was the first to introduce an early-stage token fund.
It offers several investment types:
Venture equity

Early-stage tokens

Liquid tokens

Select fund

Blockchain fund

Bitcoin fund
Pantera's global portfolio includes over 90 blockchain companies and 100 early-stage tokens, such as Balancer, Blockfolio, Coinbase, and Zcash.
---
5. Systematic Alpha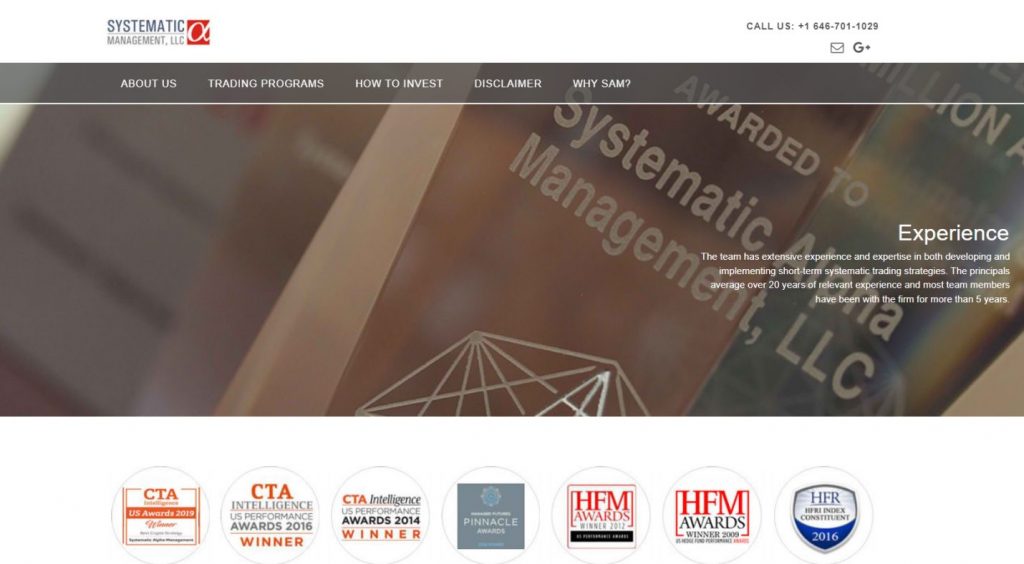 Systematic Alpha is an award-winning asset management company based in Miami. It offers two trading programs: Systematic Alpha FX Program and Systematic Alpha Cryptocurrency Arbitrage Master Fund or SACAF. Of the two, the SACAF is designed to deliver consistent alpha returns by trading in major cryptocurrencies like Bitcoin and Ethereum, with a target ROR of 20% or higher.
---
6. 10T Holdings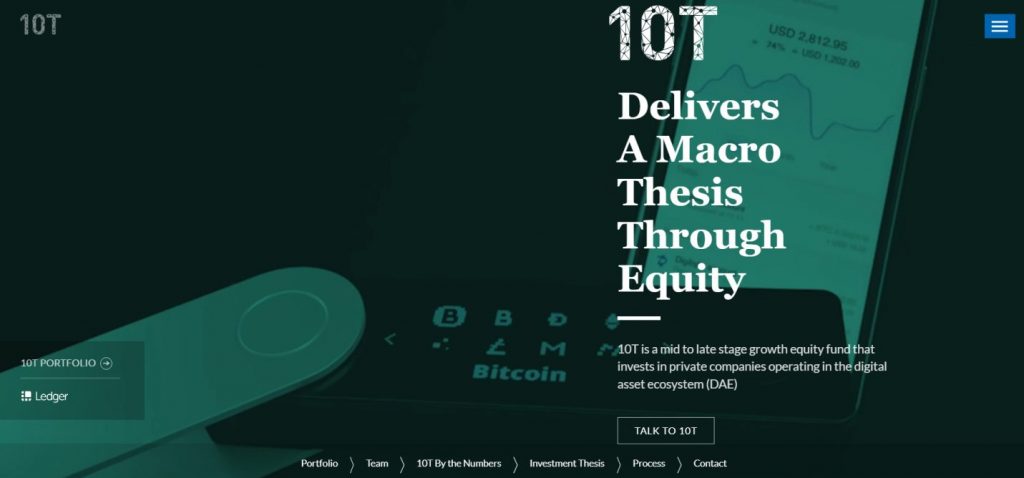 Founded in 2020, 10T Holdings is a growth equity fund headquartered in Connecticut and is one of the fastest-growing digital asset management companies, managing over $1 billion AUM. It focuses on investing in private companies operating in the digital asset ecosystem (DAE) that are at the growth stage. Its extensive investment portfolio includes Kraken, Helium, Gemini, eToro, and Figure.
It currently has 17 growth stage investments and amassed a total revenue of $6.6 billion in 2021, which was produced by its portfolio companies.
---
7. Bitwise Asset Management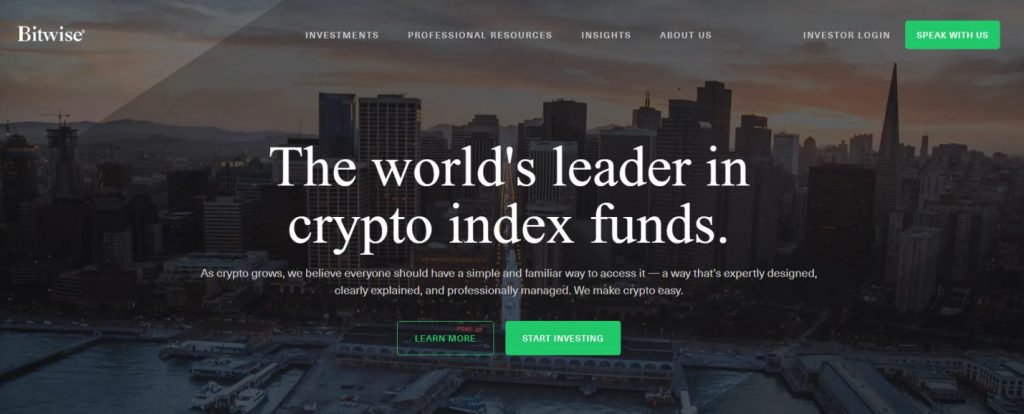 Bitwise is a digital asset company based in San Francisco that specializes in crypto index funds. It's one of the fastest-growing crypto asset managers, having managed more than $1 billion across various investment solutions, which include a DeFi Crypto Index Fund, 10 Crypto Index Fund, and Blue-Chip NFT Index Fund. In 2017, Bitwise launched the first crypto index fund. Since then, it has grown to offer 13 crypto funds and exposure to 20 different crypto assets, as well as 10 NFT collections. It manages the world's first and largest crypto fund, the OTCQX:BITW.
---
8. Galaxy Digital

Galaxy Digital is an investment management firm that specializes in investments in the digital assets ecosystem. Aside from offering asset management services, Galaxy Digital also provides other crypto or blockchain-focused financial services, such as:
Investment banking for blockchain and digital asset companies

Proprietary mining operations and custom financing for miners

Prime brokerage

Principal investments in various ventures (early-stage and late-stage) and liquid crypto and digital assets

Trading
---
9. BlockTower Capital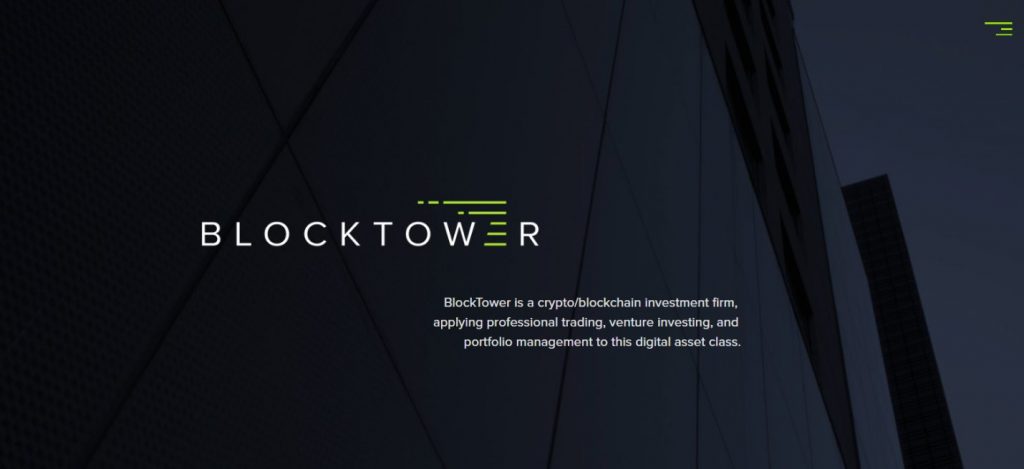 BlockTower is a crypto/blockchain investment firm that leverages trading, investing, and portfolio management for various digital assets. Founded in 2017, this crypto asset investment firm is comprised of venture investors, traders, data scientists, engineers, and risk managers who use their expertise to apply various approaches, such as early-stage investing, portfolio management, cryptography, and game theory to digital asset investment and management.
---
10. Off The Chain Capital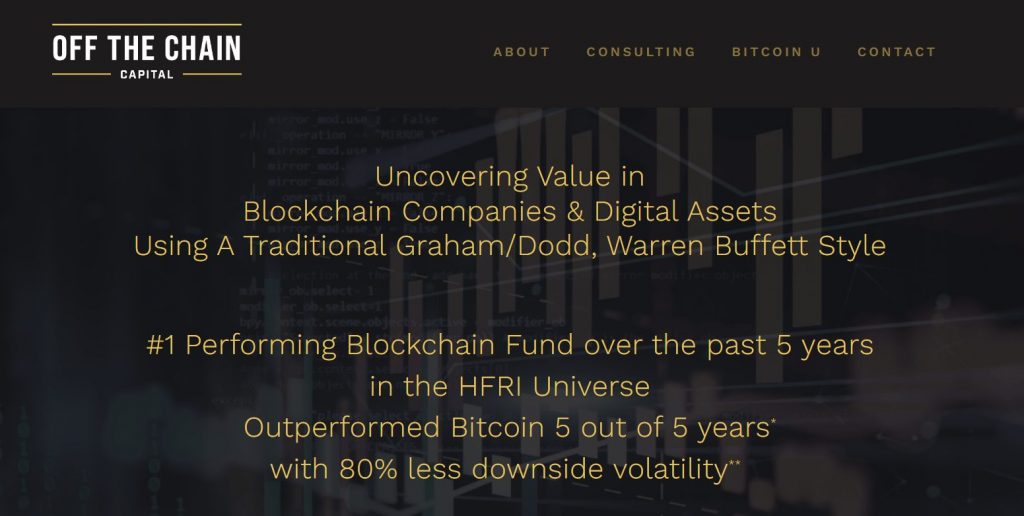 Off The Chain is an investment fund that was founded in 2016. For the past five years (December 2016 to December 2021), it has been the #1 performing blockchain fund in the HFRI Indices, outperforming Bitcoin and the S&P 500. It focuses on providing downside protection for investors like family offices, endowments, and foundations that want to diversify their portfolios and venture into the blockchain environment.
Off The Chain also offer specialized consulting services that are designed to help investors and organizations gain a better understanding of digital assets and make informed decisions. Services include private education sessions, advisory, valuation modeling, due diligence review, and custody support.
---
11. Eaglebrook Advisors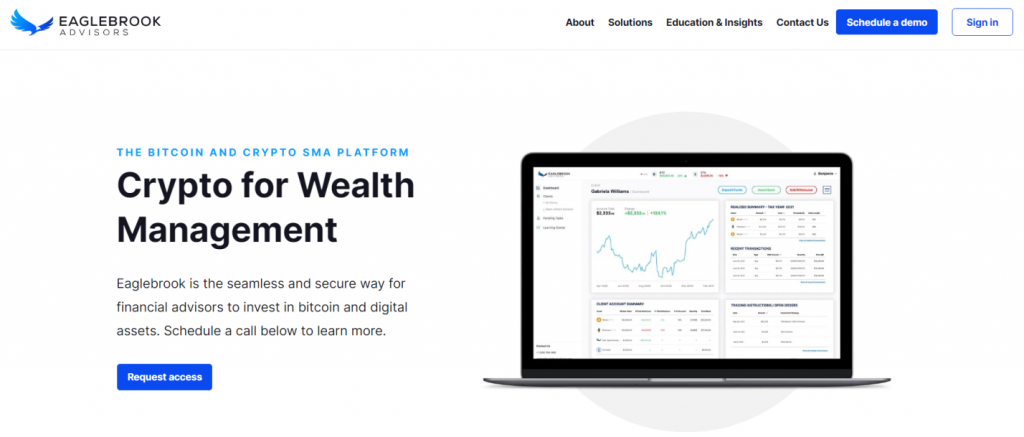 Miami-based Eaglebrook Advisors is a tech-driven investment manager founded in 2019. It specializes in Bitcoin and other digital assets, offering several Bitcoin and digital asset SMAs that are categorized under:
Single Asset SMAs

Customized SMAs

Active SMAs
As an investment manager, Eaglebrook network has over 30 RIAs and 400 financial advisors who leverage its robust SMA platform for crypto and digital asset allocation. Eaglebrook makes asset management more accessible for both investors and their advisors by providing portfolio integration and portfolio customization services. Other features include daily liquidity, which allows clients to invest and withdraw their assets within 24 hours, and tax-loss harvesting tools for better tax optimization.
---
12. ODIN88 Asset Management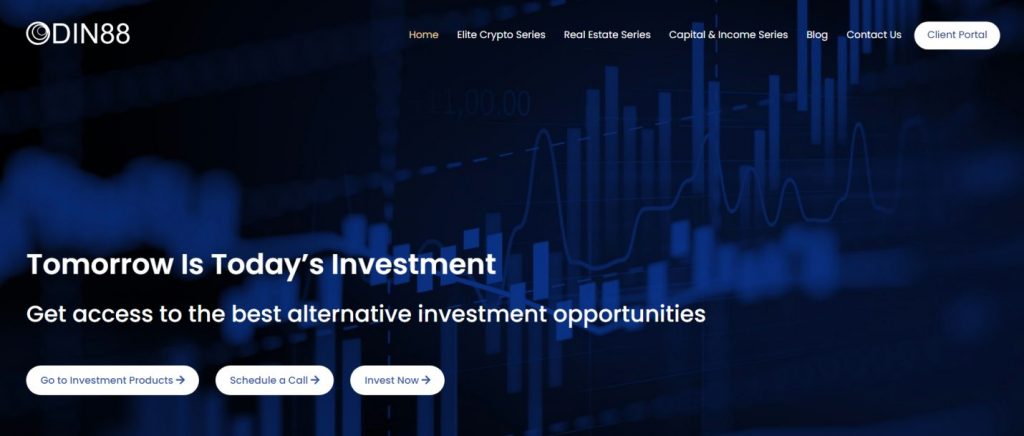 ODIN88 is a digital asset management company that offers several investment products categorized under its Capital & Income Series, Real Estate Series, and Elite Crypto Series. Of the three, the Elite Crypto Series lets you invest in top-performing crypto assets and gain crypto exposure. Under the Elite Crypto Series, you get access to optimized blockchain portfolios that are analyzed and selected based on their individual capacity to maximize returns.
---
13. Index Coop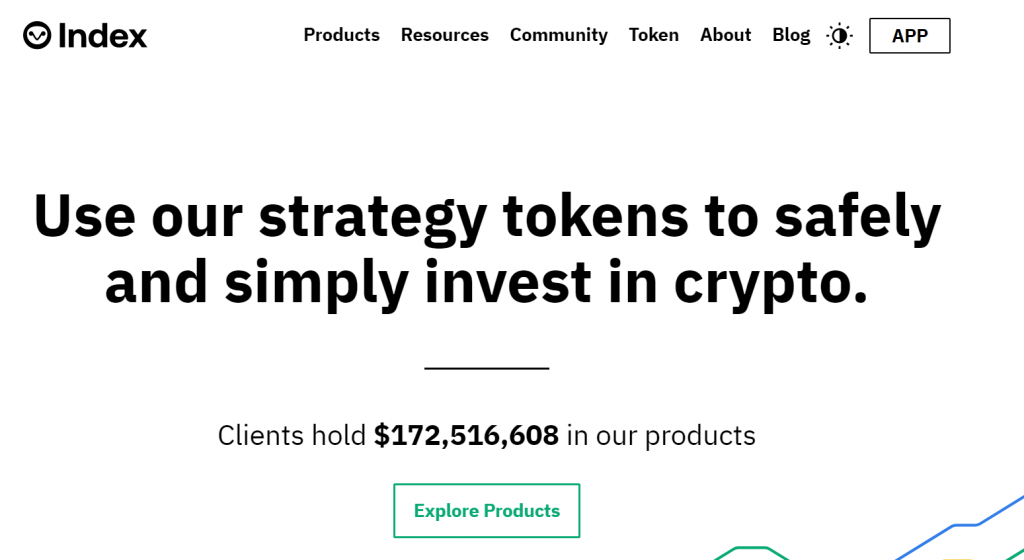 The Index Coop is a decentralized protocol that allows INDEX token holders to oversee, manage, and upgrade the platform itself. It features investment products (indexes) and tools that are collateralized, such as the Interest Compounding ETH Index, DeFi Pulse Index, Metaverse Index, and Bankless DeFi Innovation Index.
As an Index Coop user and investor, you'll also gain access to the Index Coop Ecosystem, which features apps and services like Gemini, Coinbase Wallet, and Argent that you can use alongside Index Coop products.
---
14. Balancer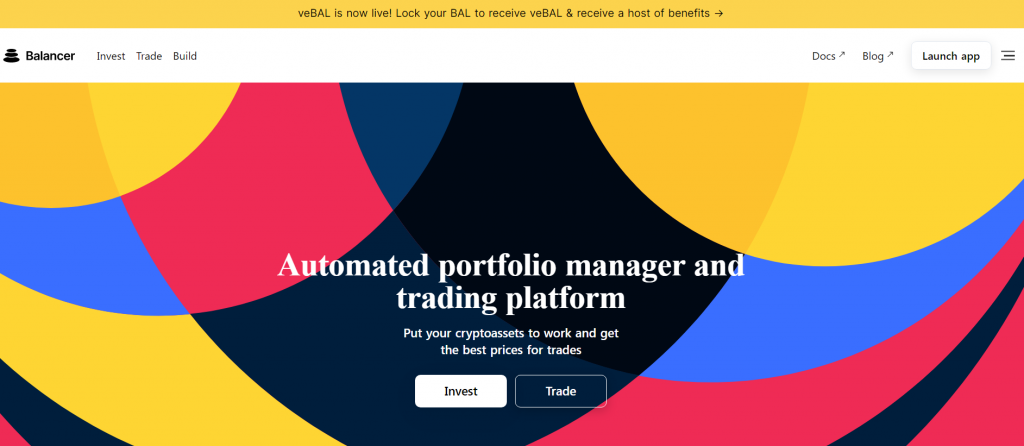 Balancer is an automated portfolio manager and trading platform that's designed for investors, traders, and builders. For investors, Balancer lets you collect fees from index fund portfolios that automatically rebalance and generate yield. For traders, Balancer makes trading more efficient by offering decentralized trades with intelligent pricing and MEV protection. Lastly, Balancer is a customizable protocol that's suitable for builders looking to build their own DeFi structure. It currently has more than 50 DeFi integrations, including Aave, Element, and Ocean.
---
15. FTX (former Blockfolio)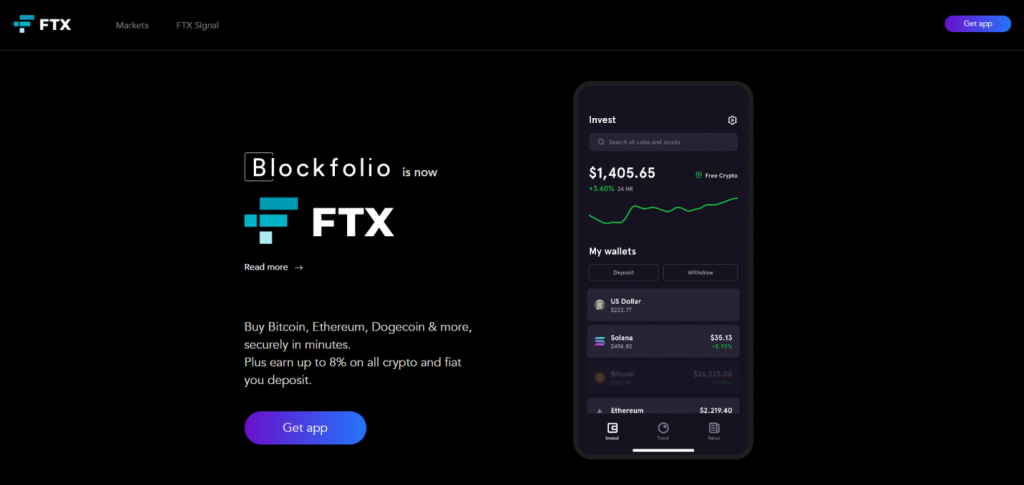 ODIN88 is a digital asset management company that offers several investment products categorized under its Capital & Income Series, Real Estate Series, and Elite Crypto Series. Of the three, the Elite Crypto Series lets you invest in top-performing crypto assets and gain crypto exposure. Under the Elite Crypto Series, you get access to optimized blockchain portfolios that are analyzed and selected based on their individual capacity to maximize returns.
---
What is Crypto Asset Management?
Crypto asset management is the management of an investment portfolio that's dedicated to digital or tokenized assets on a blockchain space like NFTs and cryptocurrencies. It also involves the purchase and trade of such assets. With crypto assets becoming increasingly accessible, there's a growing demand for practices or platforms that will enable investors to manage their digital assets efficiently.
For example, if you're using multiple crypto exchanges and wallets, it can be difficult to monitor each one. As with any investment, there are financial risks involved. With crypto asset management companies or platforms, you have a dedicated avenue that consolidates your investment portfolio, allowing you to monitor your asset's progress or performance in real-time and mitigate potential risks.
---
The Rise of Crypto Asset Management
Crypto asset management is a growing market that's estimated to reach more than $9 billion by 2030, indicating a CAGR growth of 30.2%.
One of the primary drivers of its growth is the COVID-19 pandemic, which fast-tracked the adoption of digital assets and digital asset management solutions among the public, financial organizations, and fintech institutions. In 2021 alone, close to 50 million Americans owned a share of Bitcoin and a growing number of individuals are expressing interest in adding cryptocurrencies to their investment portfolios. However, it's worth noting that even before the onset of the pandemic, crypto assets have been slowly making their way into the mainstream.
With the way things are going, it looks like cryptocurrencies and blockchain-based investments are quickly becoming a mainstay. This is another factor that promotes the growth of crypto asset management companies.
Crypto assets are already being viewed as a separate asset class, with some digital assets already yielding high returns. Additionally, cryptocurrencies are being seen as tools to combat the effects of inflation.
Moreover, crypto asset management products and services are increasingly becoming more accessible to the public. There's no denying the fact that the world of crypto and its accompanying technologies can be very complicated. Crypto asset management can help limit the barriers to entry when it comes to crypto- or blockchain-related investments by minimizing the complexity that comes with such investments. They can offer services like simplifying investment vehicle choices or offering investment-related education that can help you get a better grasp of cryptocurrencies and crypto trading.
Crypto asset management apps like FTX, for example, let users quickly and efficiently purchase and trade cryptocurrencies with just a few taps. Some crypto asset management companies are even offering financial solutions that have been thoroughly researched and vetted to ensure their capability to maximize your returns. Other companies also let you invest in other digital assets like NFTs and DeFi or blockchain platforms.
---
Managing Your Digital Assets
The world of digital assets and crypto investments can be very convoluted but crypto asset management companies, platforms, and applications are taking steps to make this emerging market more accessible not only to investors and enthusiasts but also to the general public. Whether you're a newcomer or an expert crypto trader, working with a reliable crypto asset management company can help you adopt digital assets, optimize your investments, and minimize risks or losses.
Frequently Asked Questions
What can be considered a crypto asset?
A crypto asset is any cryptocurrency or other digital asset whose value has been transferred to a blockchain (tokenization) and doesn't have to rely on traditional financial institutions like banks for its trade, purchase, and distribution. Popular crypto assets include Bitcoin, Ethereum, and Litecoin. Other iterations of such digital assets include utility coins and security coins. Like fiat currencies and other tangible assets, digital assets can be used to pay for goods or services or as an investment.
What is crypto asset management in a nutshell?
Simply put, crypto asset management is the practice of monitoring and trading tokenized assets to diversify your portfolio.
What's the difference between asset management and crypto asset management?
While asset and crypto asset management operate on the same principles—monitoring, purchasing, and trading investments to build or diversify your portfolio—they differ in the medium of investment. The former deals with physical, tangible assets, whereas the latter focuses exclusively on digital, tokenized assets like cryptocurrencies and non-fungible tokens.
Furthermore, crypto asset management platforms leverage apps, allowing you to easily monitor, buy, sell, or trade your investments. Through these apps, you also get insights and analytics that can help you make informed investing decisions.