What started out as a basic app to find the source of email spam has turned into one of the most popular security services. Though, Cloudflare's goal remains simple (yet extremely ambitious at the same time) – to help create a better internet.
It's trusted and loved by millions of internet properties. As a matter of fact, according to their website, thousands of new customers sign up for their service daily. In this article, we'll look at how it has helped some of the top eCommerce companies. From graphic design tools to online clothing stores, Cloudflare has helped a host of eCommerce businesses to scale securely.
Build a list of eCommerce & D2C companies based on attributes made possible for the first time with Commercepedia
---
Top 20 eCommerce Companies Using Cloudflare:
---
What Is Cloudflare?
In the most basic terms, Cloudflare helps with website security. It can, for example, protect websites from all types of attacks, while at the same time improve their performance. It secures and ensures that external-facing resources like your website, APIs, and apps are reliable, while protecting internal resources like devices and behind-the-firewall apps.
---
20 Leading eCommerce Businesses Using Cloudflare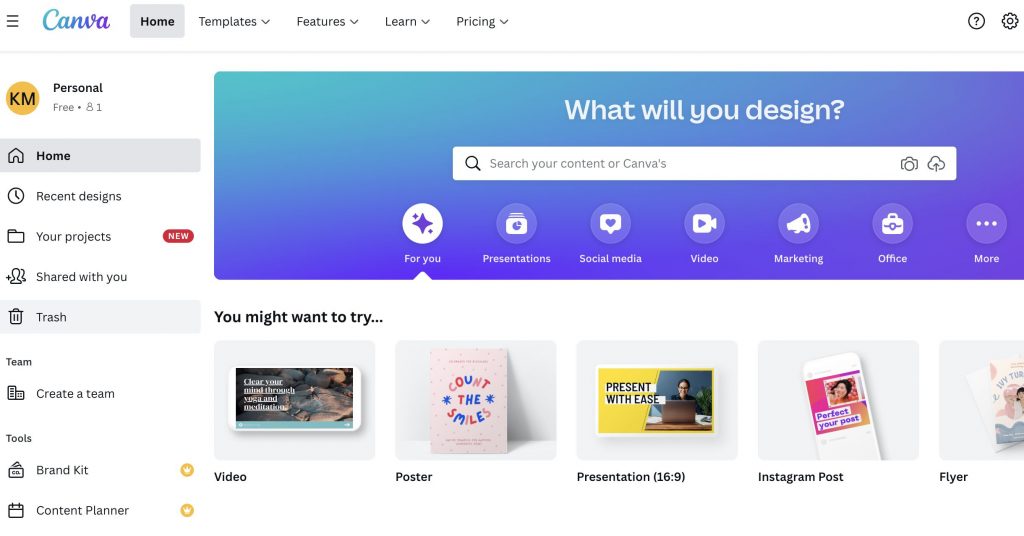 Trusted by more than 35 million users across the globe, including the likes of the Warner Music Group and HubSpot, Canva is one of the most popular graphic design tools for its ease of use. To give you an idea of their strength in numbers, they've recently been valued at $6 billion.
In 2016, Canva started using Cloudflare. Jim Tyrrell, the Head of Infrastructure at Canva, explains that they needed a security solution that could scale with them and seeing that Cloudflare offers a free tier, it made sense to try them out. In fact, their pricing system is similar to how Canva operates which made Cloudflare a good fit.
Since they've started using Cloudflare more than five years ago, it now uses almost all of the products offered by Cloudflare which includes bot management and remote application access.
---
Based in Brooklyn, New York, Etsy is one of the most popular marketplaces that sell general merchandise-related goods. According to PipeCandy, their estimated web sales for the past 12 months amounted to at least $5 billion, but it could even be twice as much. With regards to traffic, they attract more than 150,000,000 monthly unique visitors. Looking at these numbers, it's clear that they need reliable security systems in place, something that Cloudflare can offer.
---
The website of BBC Shop is one of many websites in the United Kingdom that uses Cloudflare. According to Built With, BBC Shop's website boasts very high traffic and it's estimated that it attracts more than 17,000,000 unique monthly visits. This just proves that there's something to British comedy (even if it's not your cup of tea). From audio books to home decor to collectibles designed around some of the top BBC and British brands, on their website you'll find a wide variety of products.
---
Walmart needs no introduction. Just in case, you didn't fully realize how big the eCommerce giant is, here are some stats shared by PipeCandy:
It has an estimated web sales of between $5 billion to $10 billion for the last 12 months.

Its order volume per month exceeds 50,000.

It attracts more than 236,000,000 unique monthly visitors per month.

It has a commercepedia maturity score (a proprietary score to evaluate any eCommerce company's business models, features, and tech investments) of 89/100 which is regarded as high.
One of the ways that Cloudflare has helped Walmart is by speeding up its website performance. As a matter of fact, Walmart found that for every second improvement in page load time, its conversions increased by 2%.
---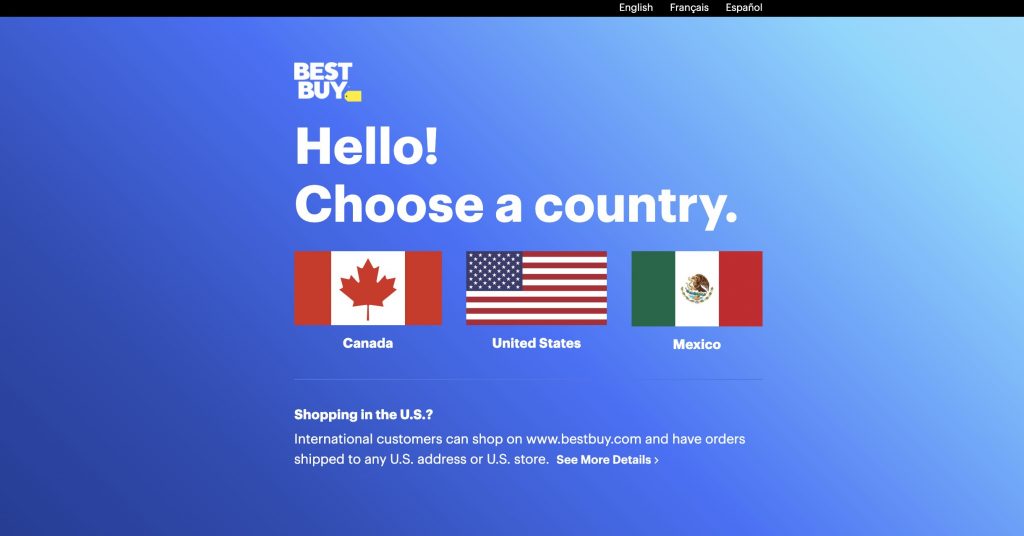 Best Buy boasts a number of achievements. For example, they ranked in the top five of Barron's 100 most sustainable companies for the fifth year in a row. Even more impressive is that for the 17th year, Best Buy was named as one of the top places to work for the LGBTQIA+ community.
According to their website, their goal is to enrich lives by means of tech. So, to help them serve the 14+ million unique monthly website visitors, tech like Cloudflare plays a huge role in their operations.
---
Based in Turkey, Trendyol offers customers hundreds of thousands of products at discounted prices. Nearly 20,000,000 unique visitors stream to its site per month. So, it had to invest in the best tools to ensure its site runs securely.
Mert Can Coskuner, a security engineer at the eCommerce company explains that performance and internet security are two of their most important pillars. Not only do they need to keep customers and merchants engaged, but they also need to maintain security. It's this challenge – finding a way to secure its website without negatively impacting performance – that's the reason why they turned to Cloudflare.
Cloudflare showed its worth over a Black Friday weekend when the Cloudflare WAF identified more than 85 million requests as malicious. Since then, Trendyol has relied on Cloudflare and started to use several other products too that include load balancing for reliability and performance, DDoS protection, and rate limiting.
---
Dell understands what important role websites play. In February 2021, along with Rolls Royce and Intel, Dell announced that they will launch an interactive website that will help people with motor neurone disease communicate with others either in their own voice or using phrases recorded by others. With the help of this brand new interactive website, users can record their voice by reading a 1,000-word story which will then be used to create a digital voice bank.
While you might not think their computers are as exciting as other brands (and we won't compare Apples to oranges now), this new interactive website does indeed sound exciting.
---
Nike is more invested in Cloudflare than many of the other eCommerce companies mentioned on our list. In 2019, Maria Eitel, founder and co-chair of Nike Foundation, joined Cloudflare's board of directors. At the time, she commented that the internet had the ability to unleash human potential and that she believed that Cloudflare was one of the key companies that were able to create the change that was needed for the internet community.
---
With its headquarters in Sweden, H&M is one of the most popular fashion and apparel retailers. According to PipeCandy, it attracts nearly 7 million unique monthly visitors.
It mainly targets the B2B and B2C industry and relies on Cloudflare for content delivery tech. Other tools that are included in its tech stack are Optimizely (for website personalization) and Hotjar (for customer reviews).
---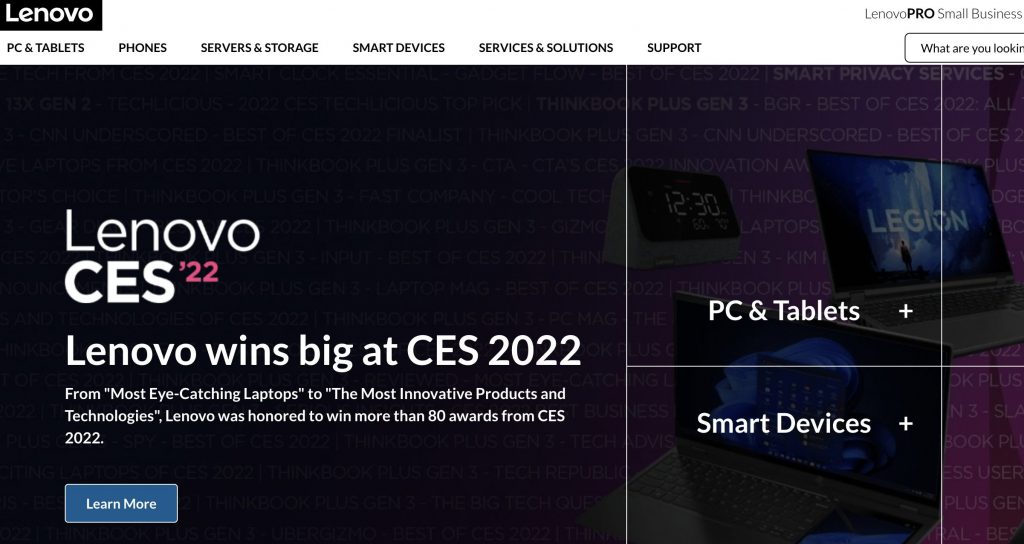 Lenovo needs no real introduction. During the last week of February 2021, Lenovo's website was within the top 1,000 domains, according to the Cloudflare Radar.
If you do want to know more about this leading consumer electronics retailer, here's what PipeCandy has found:
Their web sales for the last 12 months were between $1 billion and $5 billion.

Their order volume per month is more than 50,000.

They have a proprietary competitiveness score of 91/100.
---
ASUS is an American consumer electronics retailer. Each month they attract nearly 6 million unique website visitors. All in all, their site runs pretty smoothly and PipeCandy has given them a very impressive proprietary competitiveness score of 91/100.
---
DoorDash is one of the best side-hustle apps and will show you how much you'll make with a specific order and where it needs to be delivered before you accept the job. This way, you can work out if the delivery makes sense based on where you're located.
At the beginning of the pandemic, it had to deal with a huge spike in traffic. As a result, the app struggled. Restaurants wanted to get paid faster. Something had to be done.
So, its VP of engineering, Ryan Sokol, turned to Cloudflare. For months, they worked on a revamp to save millions of orders. The result – the app was 40% faster and restaurants could get paid within a day. John Graham-Cumming, the CTO of Cloudflare, described this massive accomplishment as a win for Cloudflare.
---
B&H is a consumer electronics retailer with its headquarters in the United States. Their website attracts more than 8 million unique website visitors per month, according to data shared by PipeCandy.
While they might have been accused of evading millions in sales tax on rebates (the case was dismissed in September 2021), their website stands strong and secure. According to Wappalyzer, part of their security measures include Cloudflare's bot management and they also use them for CDN management.
---
Lyst is a fashion tech company and one of the leading shopping apps. They offer an extensive range of products from thousands of the globe's top stores and brands. According to their website, they manage to drive these direct sales with the help of a highly trusted brand environment.
Here's Lyst in numbers:
More than 8 million products can be discovered and bought via its app or website.

In September 2021, its app was the most downloaded premium fashion iOS app around the world.

Its lifetime gross merchandise value (GMV) exceeds $2 billion.

Its order volume per month is more than 50,000.

It attracts nearly 3 million unique monthly visitors.
---
Wiley (or more formally known as John Wiley & Sons, Inc.) is an American multinational publishing company that concentrates on instructional material and academic publishing. Towards the end of 2021, they implemented Cloudflare for security to help them protect PDF downloads of eBooks. For example, when the Wiley Online Library experienced an abnormally high amount of web activity, Cloudflare was quick to put in place additional checks to flag and prevent any potential for malicious activity.
---
StockX was co-founded by Daniel Gilbert, the richest billionaire in Michigan, according to Forbes. According to StockX's website, they're the current culture marketplace. Here, you can buy and sell the hottest apparel, sneakers, accessories, collectibles, and even electronics.
They've successfully gained the trust of millions of customers from more than 200 countries. This they couldn't have done without the help of Cloudflare. According to Cloudflare's Radar, they've issued a number of certificates for StockX's site.
To give you a better idea of just how successful StockX is, during the last week of February 2021, they were in the top 10,000 most frequently visited domains according to info shared on Cloudflare's Radar.
---
Millions of quality, peer-reviewed journal articles get published under Taylor and Francis. At the end of November 2021, just like Wiley, they also outsourced their DDoS protection to Cloudflare. So, only time will tell how Cloudflare will help this reputable name in the education industry.
---
Founded in 1996, iHerb is almost as old as the internet itself. For the past 25 years, they've provided health and wellness products to people from all over the globe. To give you an idea of just how much they've achieved with the help of its Cloudflare server, here's iHerb in numbers:
Their web sales for the last 12 months added up between $1 billion and $5 billion.

Their order volume per month exceeds 50,000.

They serve customers in more than 185 countries.

They offer more than 30,000 products.

They've received more than 20 million authentic reviews.

More than 10 million customers return to their online store for more deals, products, and rewards.

They're powered by more than 4,000 team members around the globe.
The only area where PipeCandy gave it a relatively low mark was for customer service and that's something that Cloudflare doesn't control. So, clearly Cloudflare's website optimization works.
---
Cettire is a luxury online fashion emporium that's based in Australia. From Prada to Gucci to Valentino, they offer an extensive range of women's and men's fashion (there are more than 500 designers in their collection). They mainly serve the B2C industry and attract about 41,508,660 monthly total visits (and nearly 5 million of those visits are regarded as unique visitors).
Their website is as sleek as their product catalog. At the beginning of 2022, they also announced that they will enter China after partnering with JD.com. Needless to say, this growth would only have been possible with the help of a scalable website security solution.
---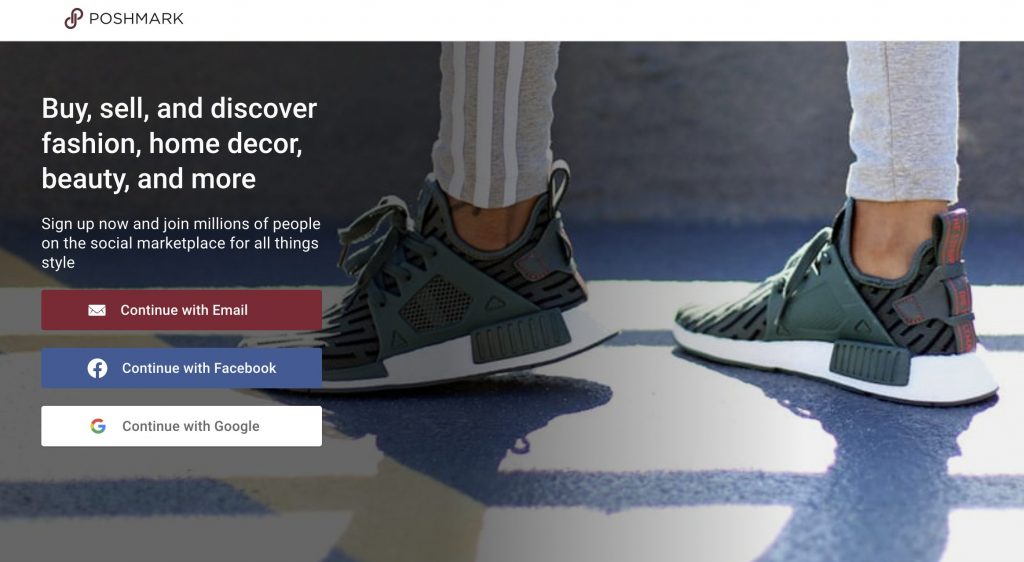 Poshmark is headquartered in the United States and one of the top websites for selling products online. As a matter of fact, according to their site, they sell one product in the US every second. This success can be attributed to their very unique USP: it strives to be a place where buyers can buy from others whose styles they like.
From second-hand clothing to home decor, it offers a long list of items. According to info shared by PipeCandy, their web sales in the last 12 months add up to anything from $1 billion to $5 billion. Similarly to iHerb, the only area where PipeCandy gave it a low mark was for customer service.