Asking a question like, "What eCommerce start-up costs will you face?" is akin to asking, "How long is a piece of string?". The answer to both questions can only be, "It depends." This is partly because eCommerce covers a broad scale, from small entrepreneurs buying and selling a few items on eBay, up to goliaths like Amazon, selling nearly everything imaginable online.
Probably the most significant difference between a physical store and an online one is that you can potentially sell to the entire world. And, depending on what you intend to sell, you can do this for little more than the cost of a website. If you were to try this with a traditional physical store, you would need to set up branches across the globe at an exceptionally high cost.
Indeed, a simple eCommerce start-up could cost you as little as $50 up-front. Of course, that would be a very simple affair. As we see in this article, there are quite a few other "nice to haves" that will help your new business succeed. But if you generally lack funds, and don't require overnight results, then setting up an eCommerce business can come at a very reasonable cost.
Unless stated otherwise, the costs referred to in this article are in $US.
---
What eCommerce Start-up Costs Will You Face?:
---
Setting up Your eCommerce Store
This cost very much depends on the model you intend to use for your eCommerce business. If you plan to sell products on social networks and groups alone, you will not have any cost to build a website. You might have expenses for running an "enhanced" social account; for instance, you might choose to pay for Facebook advertising or upgrade your LinkedIn to a Premium Business account.
Similarly, if you opt to operate via an existing marketplace, you will face various fees. You will need to pay $39.99 per month for a professional account on the Amazon Marketplace, where you can sell an unlimited number of items. You will then have to pay a referral fee when you sell items that varies depending on what you sell. These range from 6% for personal computers (and a few other things) up to 45% for Amazon device accessories. Amazon details these costs on their Pricing page.
However, if you are serious about creating an eCommerce business, you will need to set up an eCommerce website. Again, the cost for this will vary depending on your needs and how you decide to build your site. If you opt for a professionally built eCommerce website, be prepared to spend $5,000 to $10,000.
Alternatively, if you have a tighter budget, you might try to build an eCommerce website yourself. It is relatively straightforward to make a site on an eCommerce platform, such as Shopify.
Shopify has three pricing tiers: Basic Shopify $29/mo. (all the basics for starting a new business), Shopify $79/mo. (everything you need for a growing business), and Advanced Shopify $299/mo. (advanced features for scaling your business). All the account types include access to the software to build your online store, including an eCommerce website and a blog.
The cost of building a site on one of the other platforms will be similar, although a few focus more on enterprise customers rather than small businesses.
Another alternative is to build a website on a non-eCommerce platform, such as WordPress, Squarespace, or Tumblr. You can make these for minimal cost, even free, if you are happy with a simple template. For just $9 per month, Shopify Lite helps you add products to any website or blog and accept credit card payments. You can turn any website into a money-making business in seconds with Buy Buttons.
Of course, if you intend to build your site yourself, rather than using a professional developer, you may have to dedicate a considerable amount of time, that could be more profitable elsewhere.
Whichever way you choose to build a website, you will also have to factor in the need to purchase a domain name (at $2 - $20/year). You will usually have to pay for hosting your website (widely varying price, from $2.50 - $730 per month, depending on how dedicated your hosting is).
---
Any Relevant Licenses, Permits, and Insurance
Depending on what you sell and where you live, you may need to obtain relevant licenses and permits to operate your eCommerce business.
These will vary significantly by the country, region, or state in which you live. You will not have to worry about these in many cases. However, you must research your area's requirements as part of your business planning.
Most American states require you to have a business license to operate, for instance. Other countries, such as New Zealand, have no such requirements, and you can easily set up an eCommerce business of most types without any impediments.
The US Small Business Administration website offers more detailed information on federal licenses and permits required in the USA. It states that you'll need to get a federal license or permit if a federal agency regulates your business activities (i.e., the types of products you sell). The fees depend on your business activity and the agency issuing the license or permit.
Business license fees in the US are generally state based. Again, the licenses and permits you need from the state, county, or city depend on your business activities and business location. The fees vary accordingly.
Similarly, the types and levels of business insurance you should consider will also differ depending on your country, region, and products. You are far more likely to face people suing you in some countries (such as the USA) than others and will need more liability insurance in those locations. In some cases, you may face legal requirements to purchase certain types of insurance. Six common types of insurance you could consider are:
General liability insurance

Product liability insurance

Professional liability insurance

Commercial property insurance

Home-based business insurance

Business owner's policy
It is impossible to give an average price for these insurance policies. You will need to research specific requirements for your situation, and then source quotes.
---
Payment Processing
A key difference between an eCommerce website and any other site is that you will need to set up payment processing on eCommerce sites. Customers will not stick around to purchase items from your site if they can't find an easy way to pay for their purchases. Some of the more common options are:
Square – costs 2.9% + $0.30 per transaction

Stripe – costs 2.9% + $0.30 per transaction, with an additional 1% charge for international cards

PayPal – costs 2.9% + $0.30 per transaction for US transactions. For international transactions, the cost is 4.4% per transaction, plus a fixed amount depending on the country where the purchase originates.

Apple Pay – no additional merchant fees

Google Pay – no set-up fee. No monthly fee, although there is a $10 minimum account activity fee. 1% transaction fees capped at $3 per transaction.

Leaders Merchant Services – prices vary, but generally low-cost

ProMerchant – no up-front cost when you accept credit card payments via phone, email, text, or your website's "Buy Now" button. Otherwise, merchants can select either the Interchange Plus Fixed Rate or the Interchange Plus Flat Monthly Fee

Payment Depot – pay one of four monthly membership fees, depending on the number of transactions you process. These cost from $49/mo. to $199/mo., working out at $0.15 to $0.05 per transaction.
---
Purchasing Inventory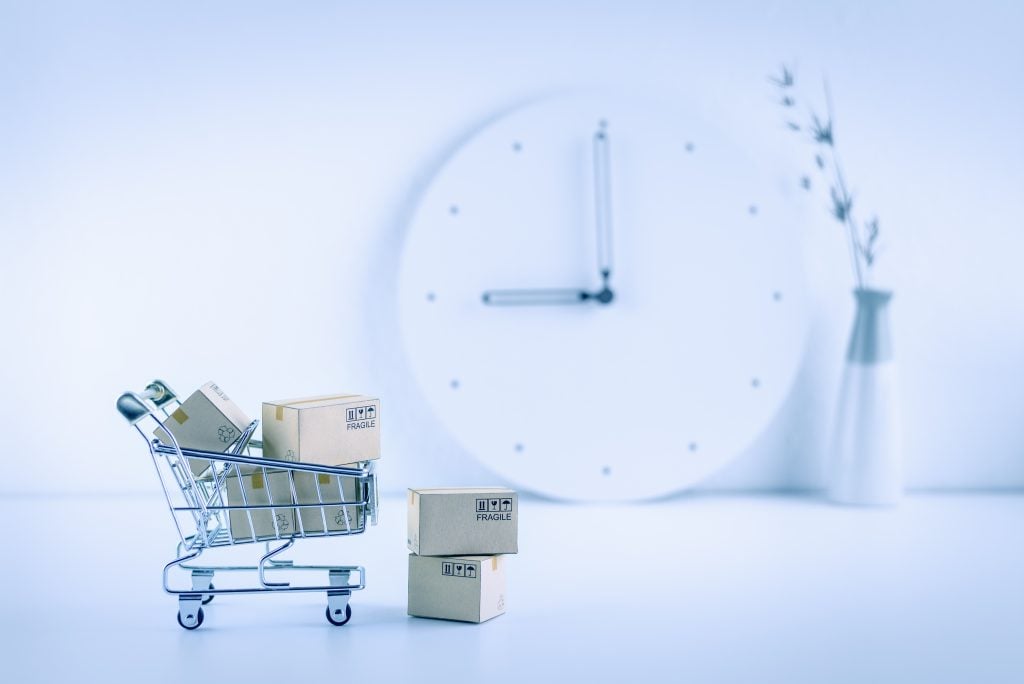 If you're planning to sell products and don't intend to use Dropshipping, you will need to purchase inventory. If you've chosen the Dropshipping model, you don't need to pay your wholesaler until a customer purchases inventory from your store. Of course, the argument against Dropshipping is that you have little control over these products. You might even find your supplier has run out of stock after you have already sold a product.
While most small eCommerce stores won't have large quantities of inventory sitting on hand, you will still want to spend enough to gain any discounts for buying in bulk. While you might get away with paying $100 up-front for a cheap product sourced locally, you should budget at least $1,000 for products sourced from overseas, for example, from China. Many places have minimum order quantities and long lead times. In that case, you will need to keep larger amounts of stock on-hand.
---
Other Relevant Software
The modern trend in software is to pay a monthly subscription for SASS software/apps, rather than paying a larger sum to purchase a software program up-front. Your needs will vary from store to store, but some typical software that may be of value to you could include:
An office-type suite, e.g. Microsoft Office 365 ($12.50 - $20/user/month) or Google ($6 - $12/user/month)

A graphics suite, e.g. Adobe Creative Cloud ($33.99/user/mo. for a single app or $79.99/user/mo. for all apps) or Canva ($0, $9.95/user/mo., or $30/user/month depending on plan)

Email marketing software, e.g., ConvertKit (plans from $0 to $59/mo.), SendX (from $7.49/mo.), or any of the others

we have reviewed

.
---
Logo Design
You might opt to design a logo to make your store stand out. If you have reasonable graphic skills, you might try to create one yourself. There are quite a few specialist logo design software apps on the web, some for free. You could also use one of the graphics suites we referred to above to design your logo.
Alternatively, you might prefer to let an expert design your logo for you. You will find people willing to make a logo for you on sites like Fiverr for $15-$75.
---
Product Photographs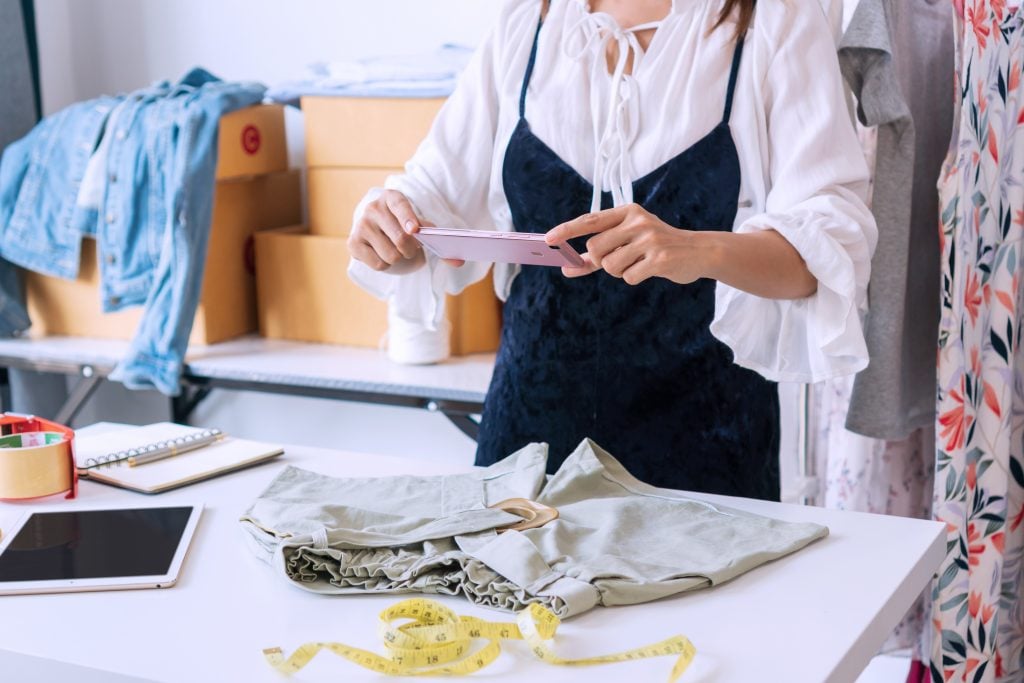 You might not have high-quality photographs of your products on your site when you first set up, but it is something that you will need to consider as soon as possible. Potential customers can't feel or handle your products like they can in a traditional store, so you need to make product inspection as easy as possible for them by using high-quality photos from a range of angles.
Many eCommerce stores use their suppliers' photos, but these are often low-res showing little detail. By paying to have high definition photos taken, you place your site in a competitive advantage over other sites selling the same items.
---
Hiring a Team
If you intend to operate at a reasonable scale, you may need to build a team to help you. You should need fewer extra staff for an eCommerce business than for more traditional models. If you are selling goods (and not using Dropshipping), you may choose to employ staff to pack and ship orders, although you may be able to do this yourself at the beginning.
If you choose to employ an in-house team to manage your eCommerce site, you will have to pay in the range of:
$64,000 for an eCommerce Manager

$108,000 for a Director of eCommerce

$83,000 for a Product Manager, eCommerce

$55,000 for a Web Developer

$48,000 for a Web Designer

$54,000 for an eCommerce Analyst

$71,000 for a Business Manager, eCommerce / Web
---
Warehousing
If you're intending to sell large items or large quantities of small items, you may need to hire warehouse space to store your stock. Depending on your location, this could cost you $4 to $7 per square foot per month. You might even consider renting out a storage unit for your warehousing needs if the storage company is happy with your frequent access.