Advertising Disclosure
Advertising disclosure:
Our partners compensate us. This may influence which products or services we review (also where and how those products appear on the site), this in no way affects our recommendations or the advice we offer. Our reviews are based on years of experience and countless hours of research. Our partners cannot pay us to guarantee favorable reviews of their products or services.
Do you know that the average person spends at least 28% of their time each week tending to their emails? This totals more than 11 hours, which means more than a quarter of your time at work is spent dealing with emails.
Email management tools are software applications that help users send, reply, monitor, and organize their emails in bulk. There are different varieties of these tools, which are designed for individuals as well as teams in the organization.
Using email management software will help you immensely in managing large volumes of email effectively, whether they are incoming or outgoing messages.
---
Top Email Management Software Tools:
---
Why You Should Use an Email Management Software
Aside from the benefit of being able to organize your emails on a larger scale, here are other reasons why you should consider using a tool for email management.
It Enhances Your Productivity
With the bulk of emails coming in and out daily, even your best agents will have a hard time keeping up with email management and the other tasks on their plates. By using email management tools equipped with features such as advanced search and spam filters, your agents' time will be freed up to spend more time serving customers.
And with capabilities like rule-based email routing and workflow automation, your agents can focus more on talking to customers instead of email logistics.
It Tightens Your Security
Security vulnerabilities happen, especially when information is exchanged - via email or other methods) between your company and a third-party system. The security features of email management systems, such as encryption, are designed to protect the sensitive information contained in your exchanges. For instance, Google's Transport Layer Security (TLS) encrypts the information in your emails automatically. It also notifies you when a particular email isn't protected by TLS, so you can take extra precautions.
It Makes Your Operations More Scalable
The scaling capabilities are probably the most impactful benefit of email management. Without the help of automation and canned responses, a business will have to increase headcount to have more email volume.
This means increasing staffing costs and difficulties in ensuring seamless collaborations between agents. It's a very expensive way to manage large volumes of email.
Email management software helps deal with the problem. It becomes more and more useful at scale, and expenses will increase just marginally as the volume of your email increases.
---
What to Look for in an Email Management Tool?
Given the critical role that email software plays in business, especially in customer service, it's important to research and compare several email management tools to find what will work best for your business and organization. Here are the features that a competent email management tool should have: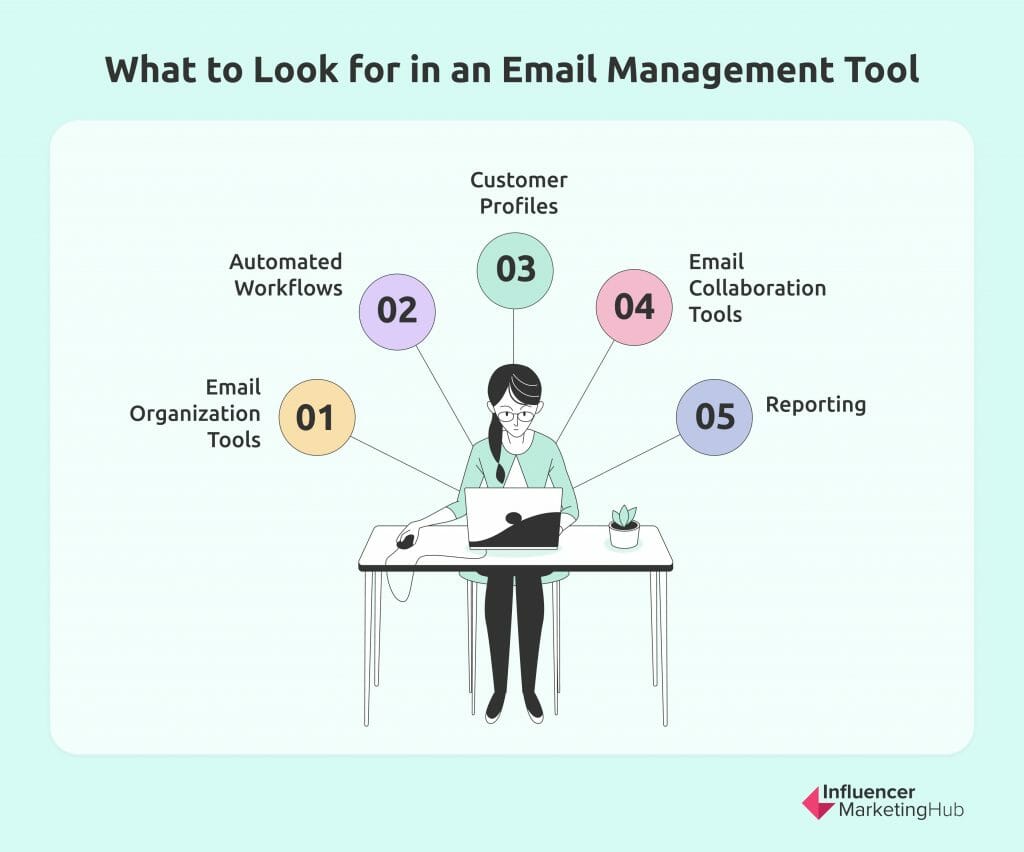 The primary purpose of an email management tool is to organize emails. There is no single right way to organize messages since it all boils down to personal preference. This is why your software should be able to accommodate the organizational capabilities you need.
Your tool should have common organizational features—labels, folders, email stars and flags, archives, and snooze functions. Having a tool that will allow you to create multiple accounts is important too.
This will come in handy when you create disposable email accounts for security reasons, specifically when you need an email to sign up for newsletters and other services.
There are repetitive processes you may encounter when managing emails, something that an admin, manager, or customer service representative knows too well. With the help of workflow automation tools, teams can prioritize routes and respond to emails automatically.
Your automation tools should allow users to set up their email management software to respond to a category of emails with canned responses while deflecting another to self-service content. Having this feature will allow users to focus more on complicated tasks.
For an agent to provide a great customer experience, the agent should be able to respond to emails using the context provided by previous conversations with customers.
This is why an email management tool should have a customer profile built into it, which can help agents tailor their services quickly and accurately to each customer.
Email Collaboration Tools
Customer inquiries can be handled quickly as possible with seamless collaborations between customer service agents. Your email management software should be able to facilitate team collaboration. You need to have a tool with the necessary features for this, such as shared inboxes and collision detection.
Your email management service should be able to help you track key metrics, such as customer satisfaction score, customer effort score, and average resolution time. Start with establishing the metrics that you need and look for these when shopping around for the best email management service. Better yet, look for one that can be integrated into any analytics tool that you're currently using.
---
The Best Email Management Tools
Here are some of the top email management software available right now:
Top
email management tools
2024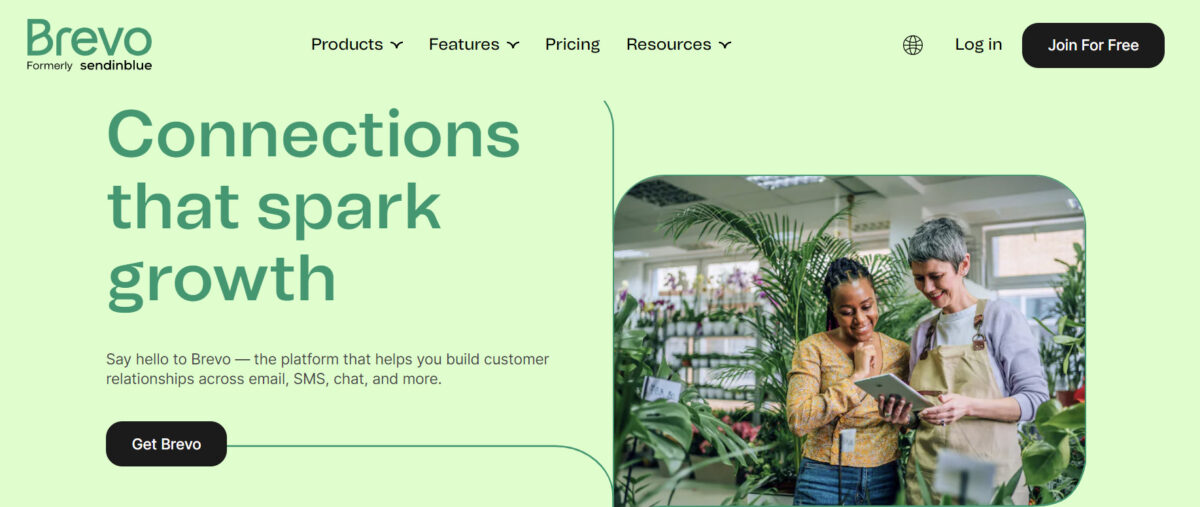 Brevo is designed for marketers, from small to medium-sized ones. It has an all-in-one marketing platform that helps users send better emails, although the service also has a package for enterprise needs.
You can find important email marketing tools such as email personalization, native email designer, and SMS marketing functionality. Aside from these, Brevo also has advanced segmentation and sales CRM, which will help users manage customer contacts.
The service is also equipped with reporting features that can monitor campaign performance, plus a shared inbox to be used for collaborating customer inquiries seamlessly.
Brevo doesn't have a free trial, but you can start with their free plan. There are only limited features, but it's enough to get a feel of the tool.
---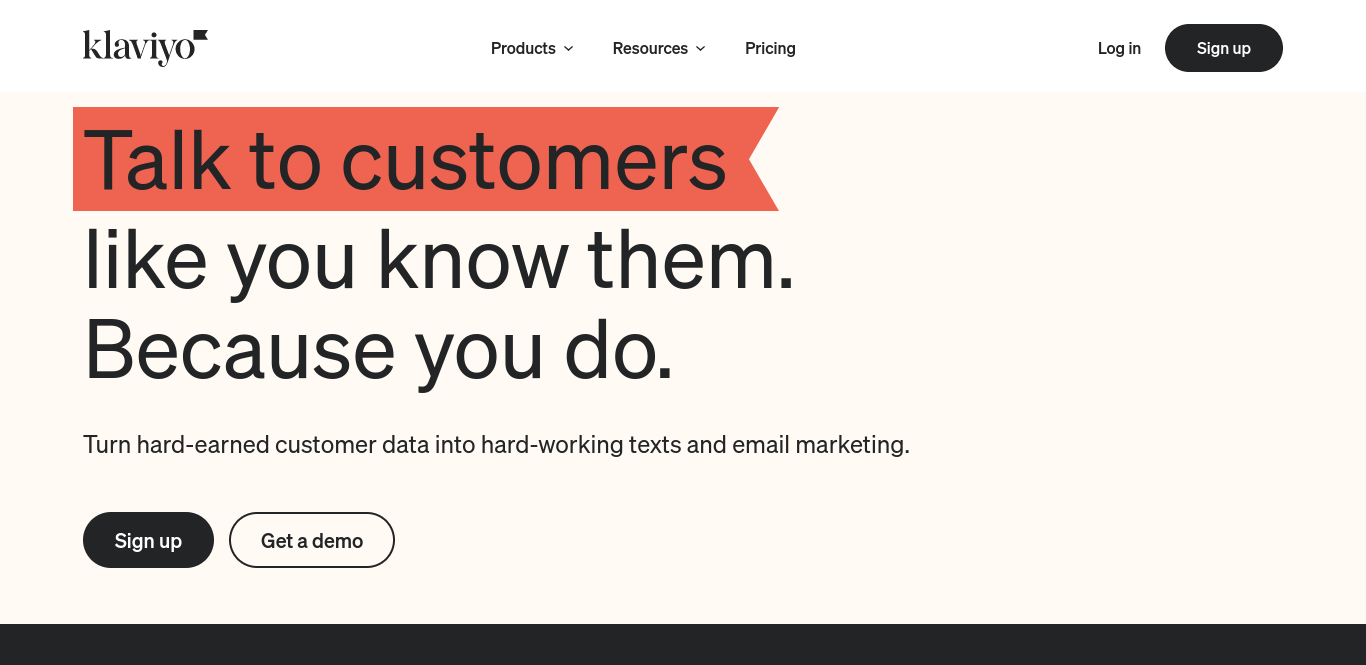 Klaviyo is similar to Sendblue in terms of being an email management tool designed with sales and marketing teams in mind. Part of Klaviyo's ability to send personalized email campaigns are features such as data analytics, pre-built automation, one-click integration, and unlimited AB testing. You can also add SMS to your email plan.
Klaviyo keeps real-time customer profiles that provide data about messages, preferences, and customer interactions. This is really useful for upping the marketing and customer service efforts.
Klaviyo doesn't come with a free trial, but there's a free plan that can accommodate up to 250 users.
---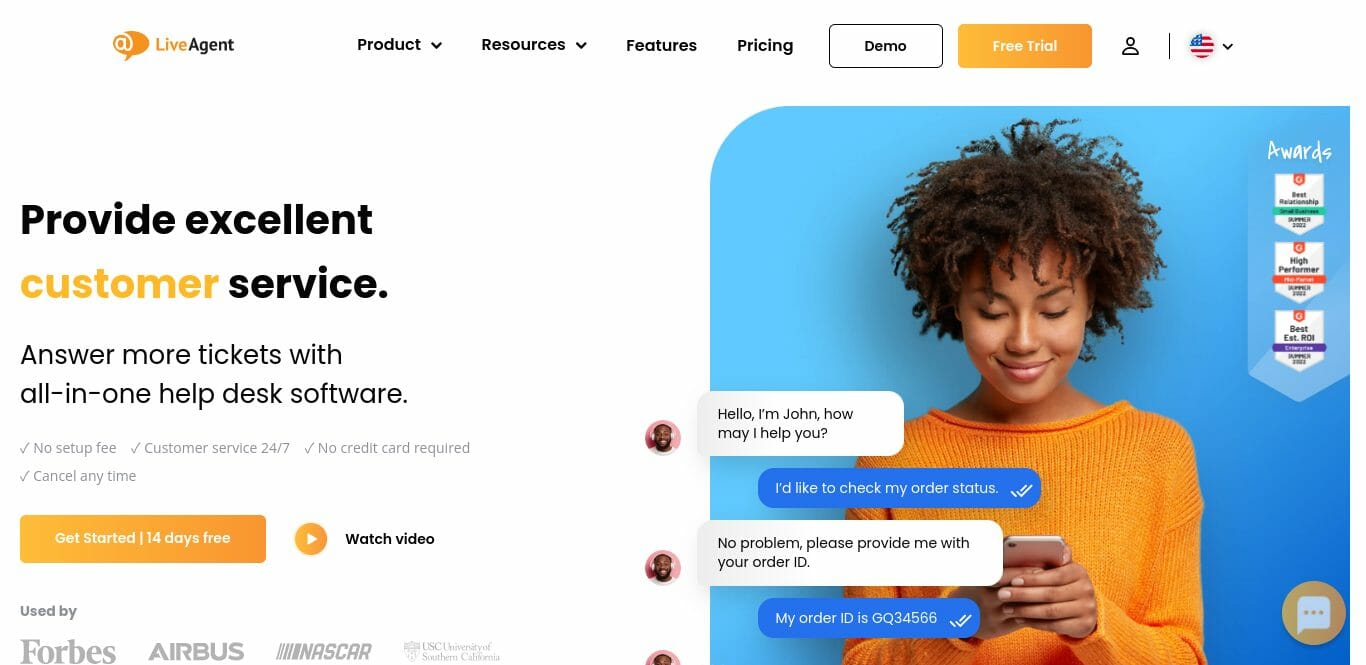 Email management software is just one of LiveAgent's components as a help desk solution. By just its email management capabilities, LiveIn is already a worthy purchase. The service combines and organizes emails, live chats, calls, and social media messages, all in a shared inbox.
Using that shared inbox, agents and admins can establish advanced automation workflows and adjust to highly customize their email management system. This makes LiveAgent an ideal service for teams of all sizes in different industries.
LiveAgent comes with a free trial and a free plan, which is limited to 7-day ticket history, among others.
---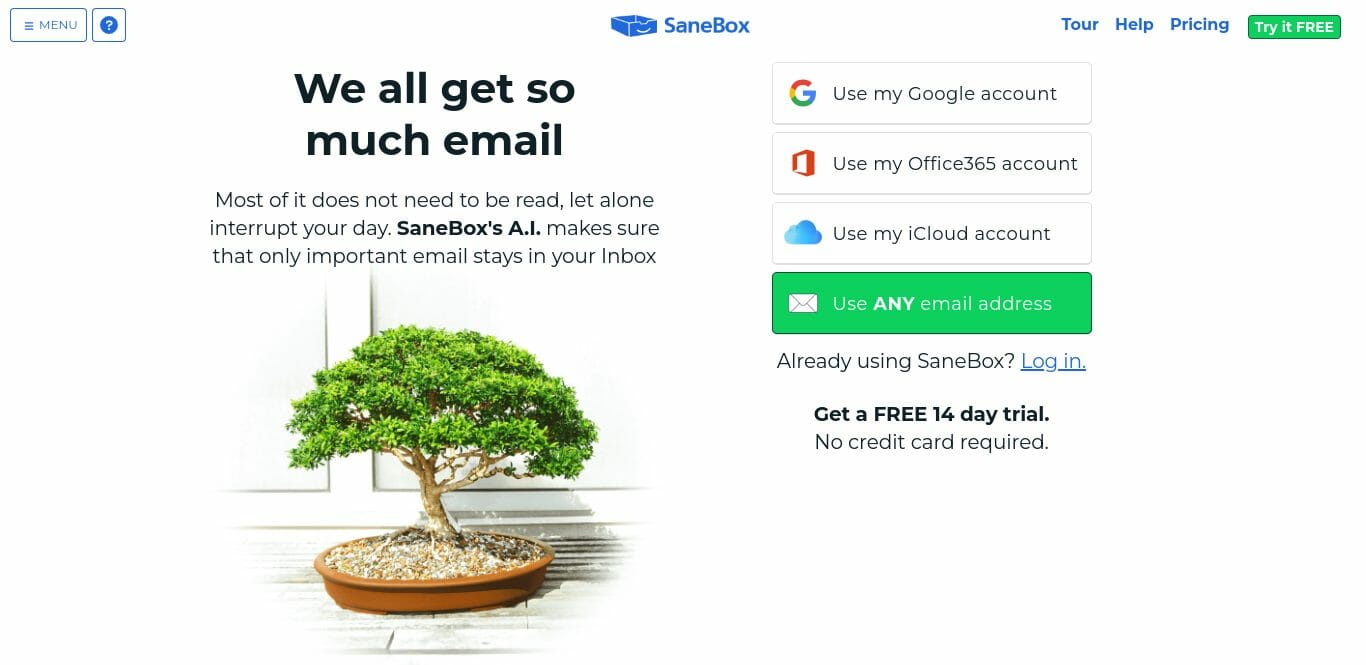 The idea behind SaneBox is to put all your non-actionable emails into different folders for you to use later, which helps you focus on the more urgent messages.
The tool's simple folder structure helps users focus on all their important emails. The software's AI sorts through your emails and segments them into relevant folders.
For example, your newsletter emails will be placed in a newsletter folder, and the emails you are CC'd in get sorted into an FYI folder. Aside from being easy to automate, SaneBox is also a breeze to configure.
If you move a newsletter from your newsletter folder into the main inbox, the tool will automatically sort all future-related emails and send them into your inbox.
SaneBox comes with a free 14-day trial and three paid plans, which are priced at $7, $12, and $36.
---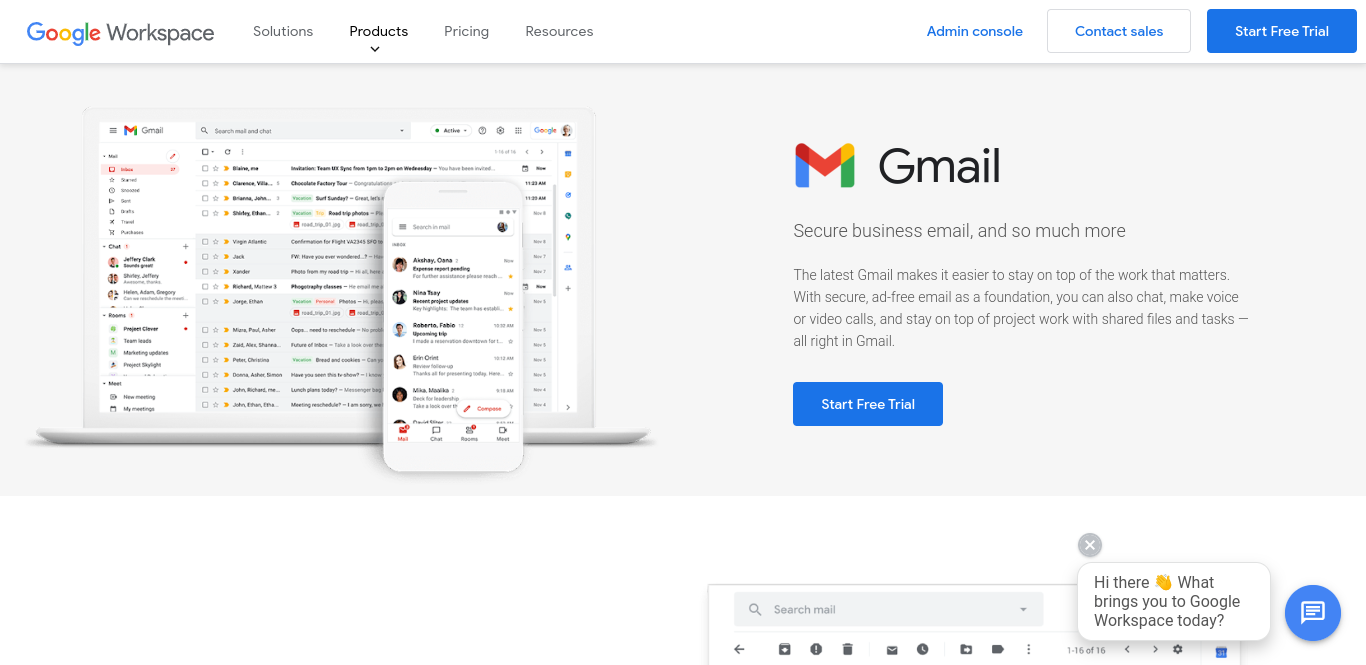 An obvious inclusion in any list, Gmail, within its Google Workspace, comes with other business-focused features such as unlimited Google Drive storage (for certain plans), 99.9% guaranteed uptime, and add-on support. These are just some of the features that make Gmail fit to use for teams of all shapes and sizes.
What Gmail may be lacking when it comes to customer support functionality, especially when compared to email management apps like Help Scout. There's no native support for ticketing management, although you can extend it enough if you're willing to spend the time and effort.
Gmail Business Email comes with a free trial, and you can start with a business plan at just $6 a month per user.
---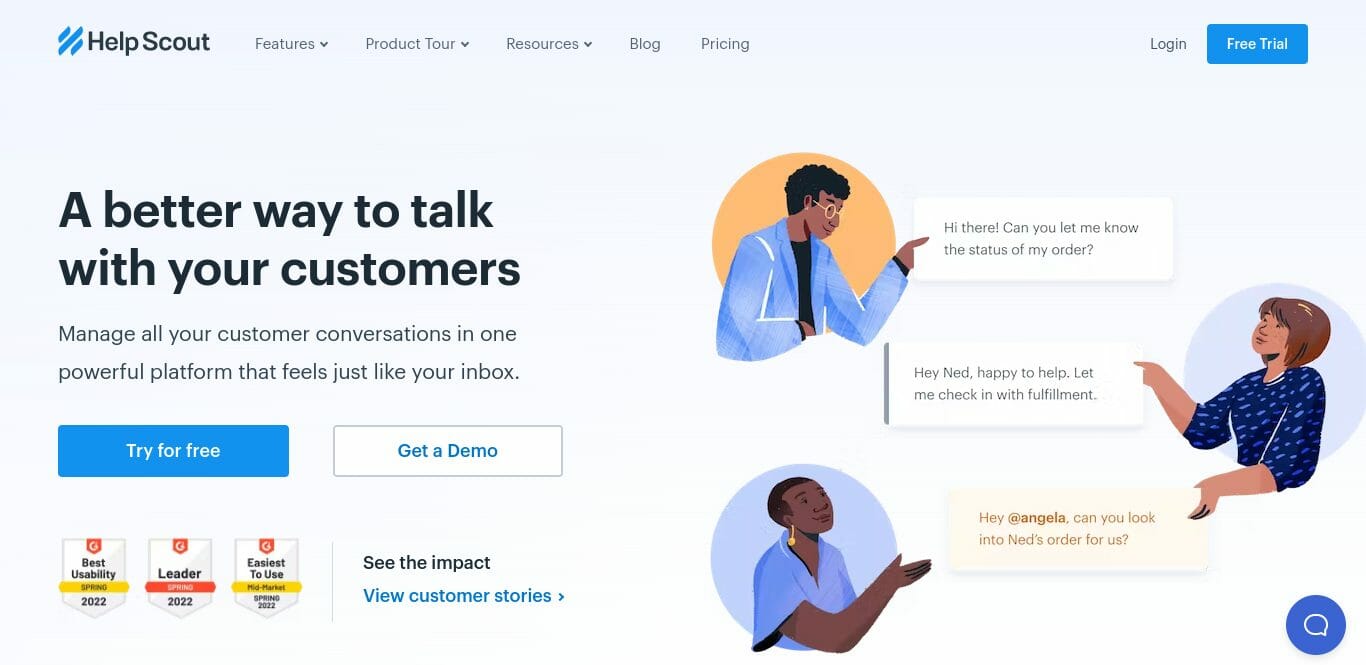 This full-pledged help desk can work as an email management tool. It's designed primarily for larger organizations, small and medium-sized ones with bigger service departments can benefit a lot from Help Scout too.
The tool is a favorite among newer tech and recruiting businesses for managing their support teams' internal and external emails. Apart from basic email management features, Help Scout also comes with customer service analysis tools, a wide range of integrations, self-service options, and multiple service channel support.
Help Scout has a free 15-day trial, and their pricing plans start at $20 monthly per user.
---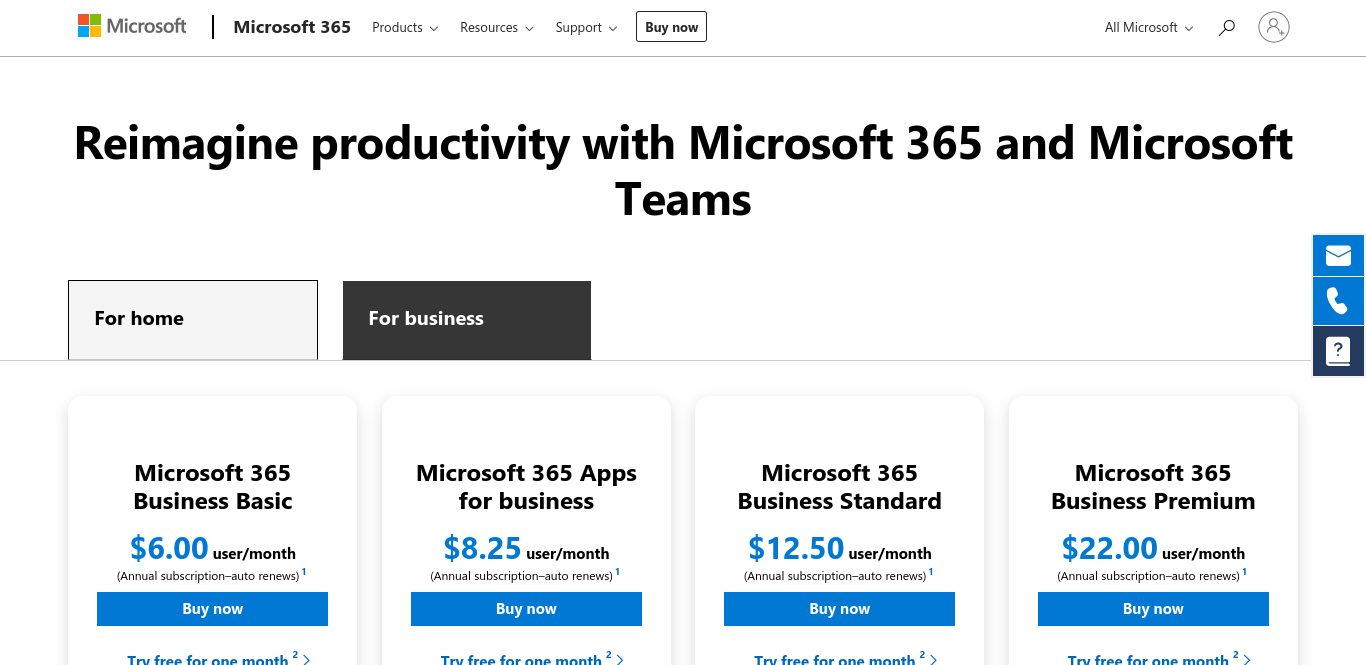 The formerly Office 365 is being used by millions of teams across different industries throughout the world for managing emails. Microsoft's dedicated email management system is just one of the features of Microsoft 365's suite of business productivity tools.
You get an email hosting service with 50 GB of storage, plus calendar management tools, custom domain, custom scripts, and protection against spam and malware. You can let a maximum of 300 users into the service.
Your subscription also allows you to chat and call, plus communicate with up to 300 attendees all at once via meetup. You also get access to Microsoft's classic applications, such as Word, Excel, and SharePoint. You can install the service across all devices, whether they are Windows, Android, or Mac.
Microsoft 365 comes with a free 30-day trial. The Business Basic plan starts at $6 monthly per user.
---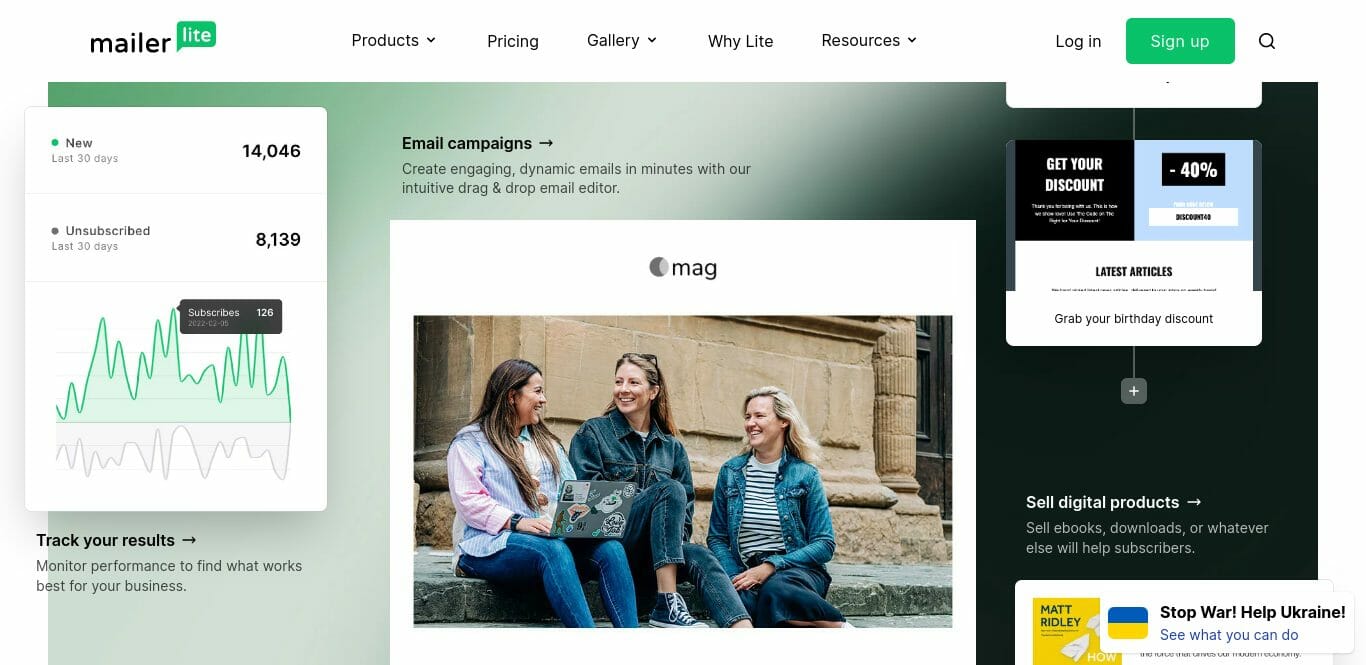 MailerLite is another favorite of marketers as a trusty email management tool. Here you can create and manage your outbound email campaigns, build blogs and websites, and make custom landing pages and signup forms.
The tool's email management features include an intuitive email automation builder, A/B testing, RSS campaigns, dynamic email content, surveys and quizzes, and advanced email analytics.
Another of MailerLite's most favorable features is its usability, which makes it easy for non-technical employees. There are also strong support options via knowledge base content and priority email support (the 24/7 live chat support is only for Advanced plan subscribers).
MailerLite comes with a free 30-day trial, and their business plans start at $9 monthly per user.
---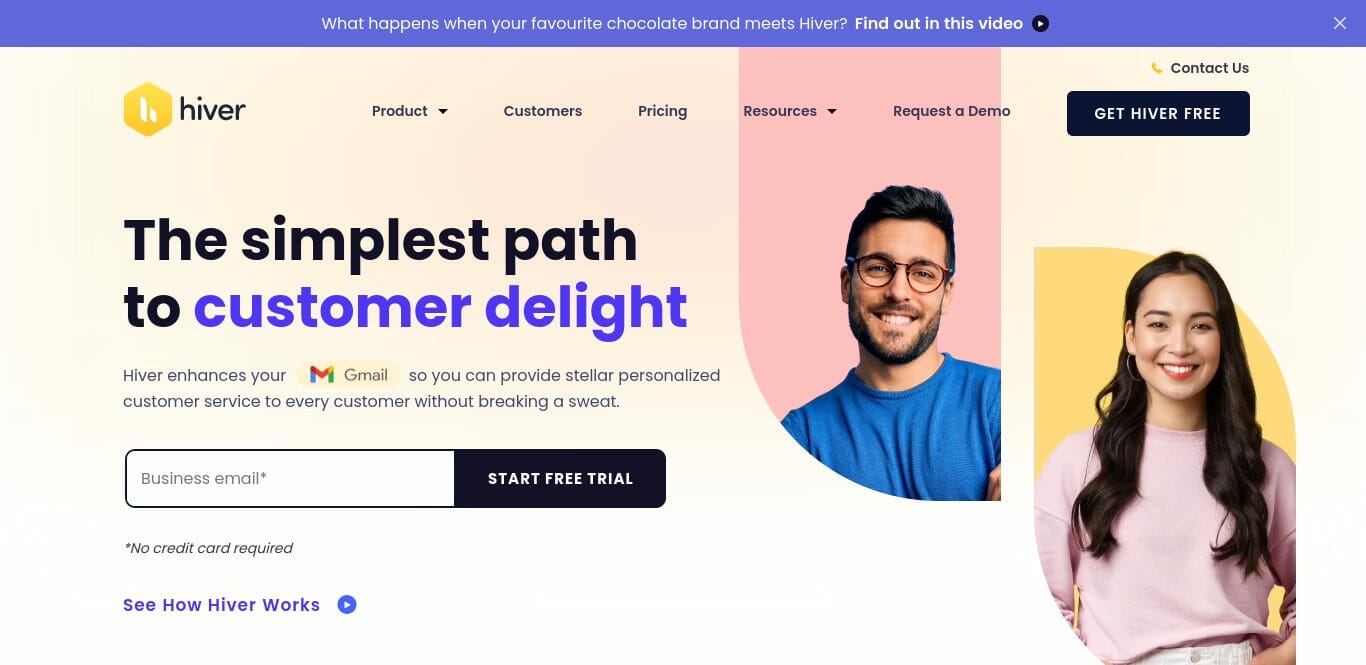 If you're a fan of Gmail but would like some major enhancements, then Hiver is worth considering. This email management app is found in your Gmail dashboard, so it can enhance your Gmail and use it like an email ticketing system. The service comes with features such as automation, ticket routing, collision detection, and advanced reporting.
Because of its setup, Hiver is great for support teams who want a more advanced email management tool without leaving Gmail. Hiver is also a favorite among companies in the IT, logistics, education, financial services, and travel sectors.
Hiver comes with a free 14-day trial, and paid plans start at $12 monthly per user.
You can improve the performance of your team overall with the help of an email management system. Making the effort to choose the perfect software for your team to use will make it worth your while.
Also, if you're considering starting a new campaign to make your email habits better, it's best to start with the one that focuses on behavioral analytics. This enables you to gain a higher-level perspective on your effectiveness and productivity.
---
Manage Your Emails With Ease With The Right Email Management Software
Make the most of your emails through email management software. Stay on top of your important mail, get organized through folders and categories, and collaborate with your colleagues all on one platform. Listed above are our top nine picks. Find the perfect tool for you today.
Frequently Asked Questions
What tools are used for email management?
These are the top email management tools to increase productivity:
Brevo

Klaviyo

LiveAgent

SaneBox

Gmail

Help Scout

Microsoft 365

MailerLite

Hiver
What is the best email management?
These are the 9 best email management tools:
Brevo

Klaviyo

LiveAgent

SaneBox

Gmail

Help Scout

Microsoft 365

MailerLite

Hiver
Is Outlook An email management system?
Outlook is a Microsoft tool to help you manage your emails, calendar, contacts and tasks. This email management tool helps increase time management and productivity.
What are the 4 D's of email management?
Microsoft uses the 4 D's of email management: delete it, do it, delegate it, or defer it. This tried-and-true method can help users better manage their emails. The 4D method of email management helps you determine how to handle each email.