Advertising Disclosure
Advertising disclosure:
Our partners compensate us. This may influence which products or services we review (also where and how those products appear on the site), this in no way affects our recommendations or the advice we offer. Our reviews are based on years of experience and countless hours of research. Our partners cannot pay us to guarantee favorable reviews of their products or services.
Is SEO still relevant today? This is a question many still ask. The short answer is, YES.
SEO will continue to be relevant as long as there are search engines. However, with algorithms constantly evolving, some SEO tactics can become obsolete. This is why it is important to keep up to date with the latest SEO trends and tools.
For SEO experts, here are some of the best SEO software and keyword tracking tools that impress them. Consider adding these tools to your arsenal this year.
---
Top 13 Free SEO Tools:
---
Top 13 Free SEO Tools to Check Out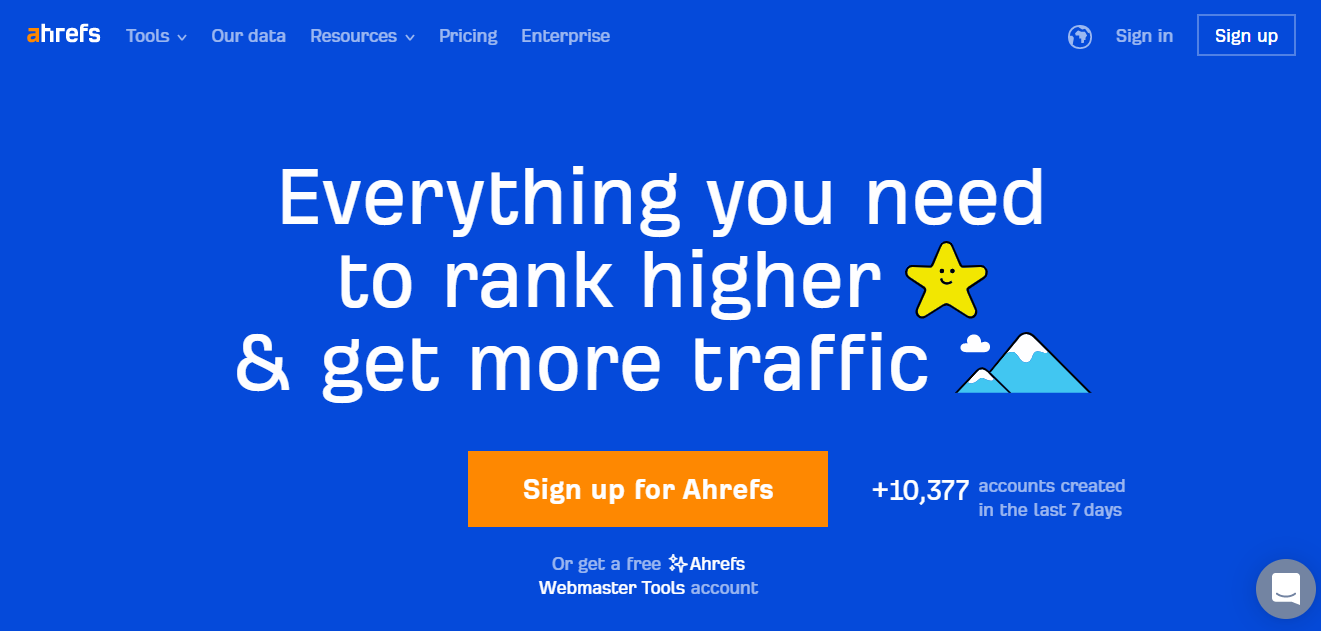 Ahrefs is a name marketers worldwide are familiar with. It is highly reputed for its valuable tools and resources on improving site performance in any niche. The company strives to help people create useful content, so most of its tools are freely accessible to everyone. Aside from SEO experts, the all-in-one suite is used by junior marketers, eCommerce sites, aspiring bloggers, and digital marketing agencies.
The five core tools in Ahrefs are Site Audit (for optimizing websites), Site Explorer (for analyzing competitors), Keywords Explorer (for finding the most popular keywords), Content Explorer (for discovering top performing content), and Rank Tracker (for tracking rank progress). Platform specific ones, like YouTube Keyword Tool, WordPress Plugin, and Amazon Keyword Tool, are also included in its suite of free tools.
Ahrefs is a veritable trove of resources for all things SEO as well. They publish tutorials, guides, and courses on various aspects of search engine optimization.
---

Moz is known for its all-in-one SEO toolset that makes site optimization easier. It also offers a suite of free SEO tools for link building and analysis, keyword research, webpage performance, and local listing audits.
The Link Explorer enables intelligent link building. The Keyword Explorer gives users access to the largest search keyword database where you can easily find the best keywords for your site. MozBar, a browser extension, analyzes every site you visit in Chrome. The Competitive Research feature delivers instant analysis of your top SERP competitors. Aside from these four, there are other tools you can utilize for free.
Moz also offers free SEO education for beginners and those who want to learn advanced tactics, so the site is definitely worth visiting. It is a good platform for starting your SEO journey or upgrading your SEO knowledge.
---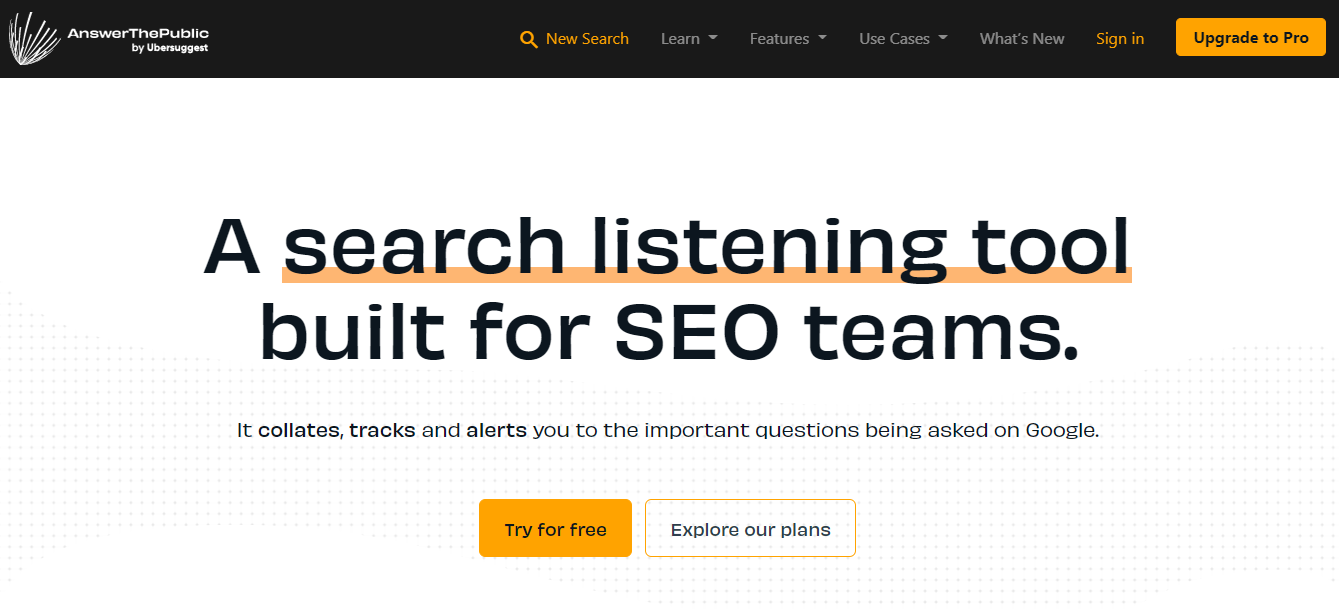 Answer the Public takes you beyond the usual sources of keywords. Placing itself as a social listening tool, it takes keyword search to blogs, social media, and forums so you know exactly what people are talking about.
Discover niche subjects, unexpected keywords, and questions people are asking Google. Find hundreds of keyword ideas within seconds of running the tool. Gain a better understanding of what your audience thinks and what information they are looking for.
With Answer the Republic, you can craft an effective content strategy that dominates SERPs. You get more leads and higher organic search traffic for better site performance.
---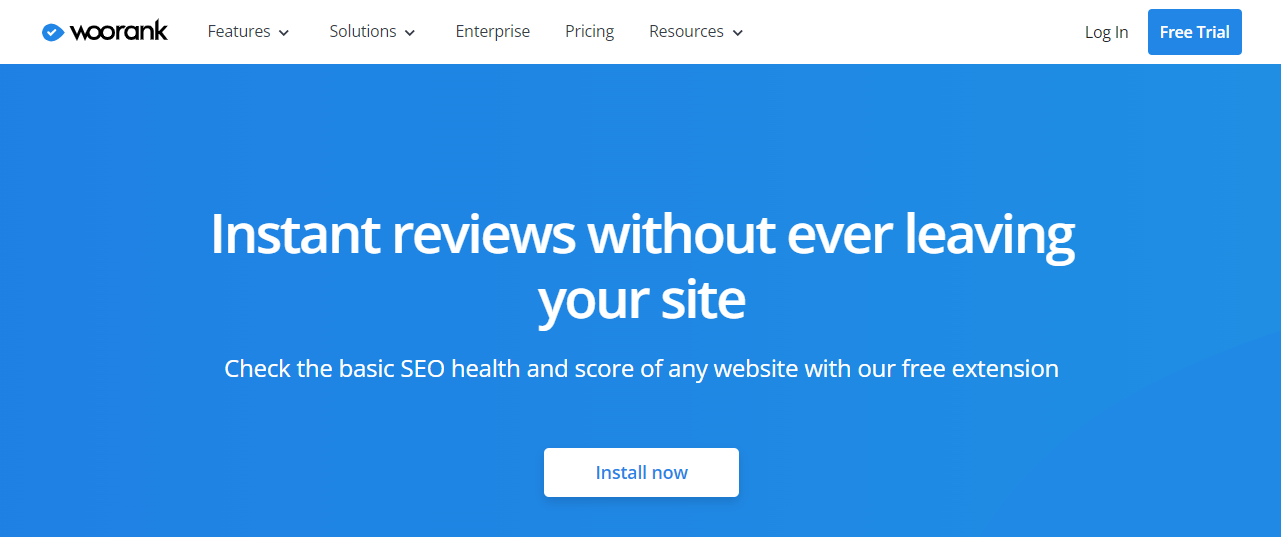 Along with its suite of premium SEO tools, Woorank offers a free browser extension that gives you SEO insights of any website you visit. Check your own site or your competitors' sites. Get real-time results and insights. Know what you can improve and what other tools you need to increase your SEO score.
The SEO analysis includes data on backlinks, website traffic, structured data, usability, mobile friendliness, and other basic SEO metrics. The extension can be downloaded on Chrome, Edge, and Firefox so you can optimize your site on different search engines.
---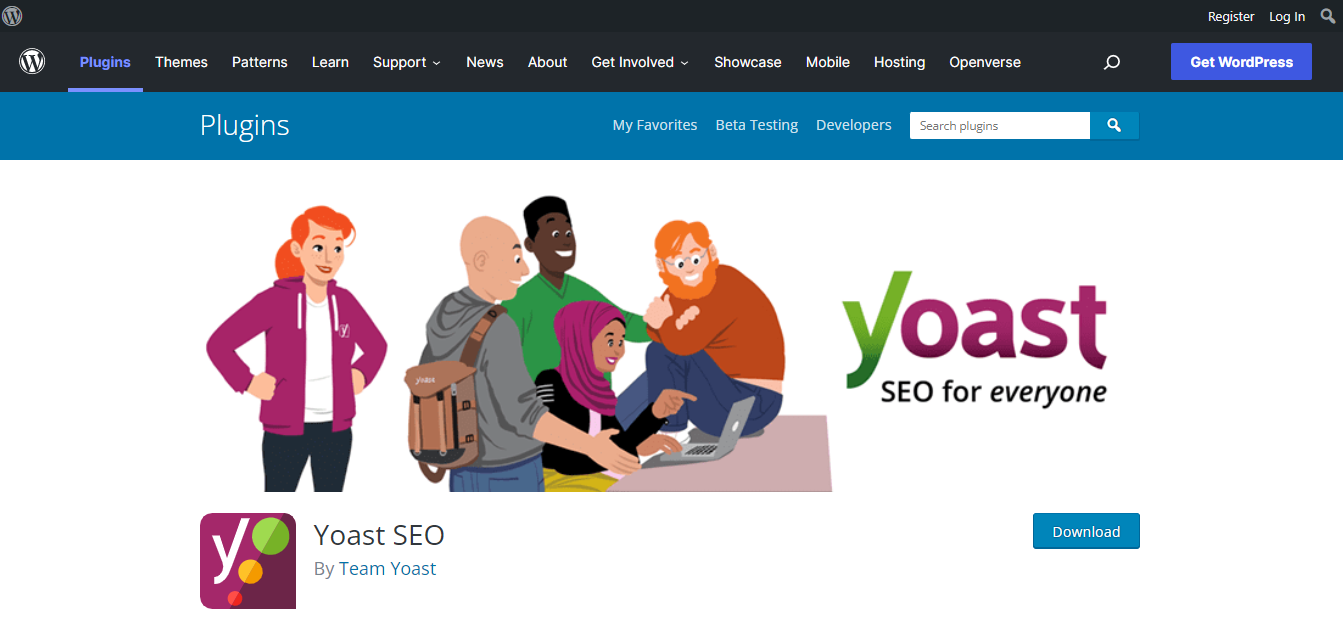 If your site runs on WordPress, you definitely need to install the Yoast SEO plugin. The free plugin offers virtually everything you need to rank higher in search engines. It includes tools for improving the overall readability of your content and optimizing each one for SEO. It also automates technical SEO processes, so you have more time focusing on creating content that matters to your audience. Even if you do not know how to add structured data, the plugin adds them automatically.
To unlock more tools and advanced features, subscribe to the premium version. If you are serious about getting ahead of the competition, Yoast SEO Premium is a worthwhile investment.
---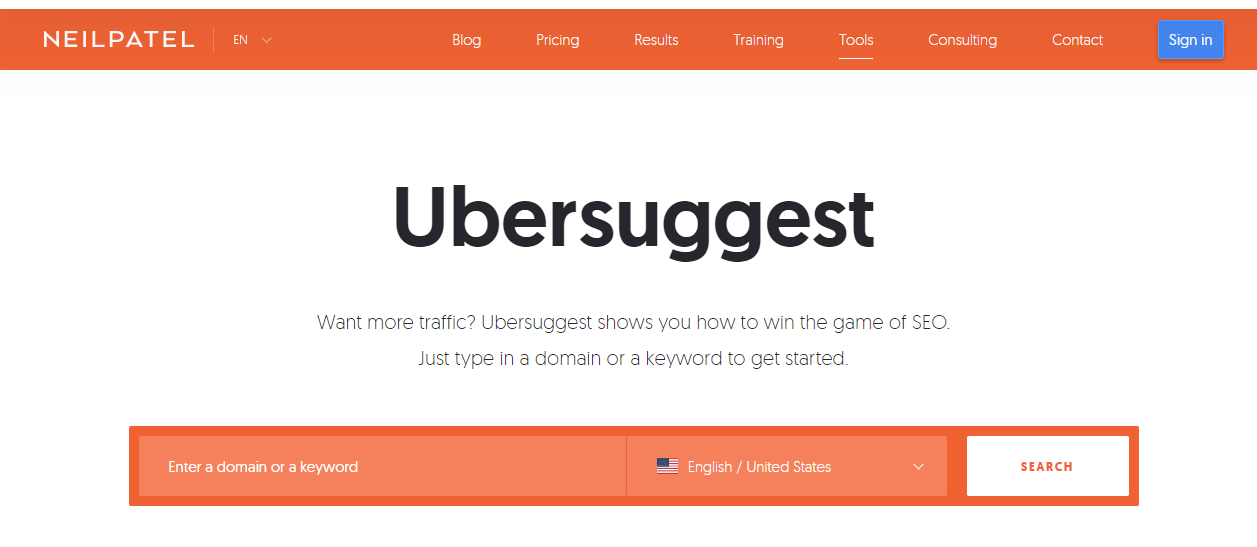 Get a premium SEO tool without the steep subscription fees. Neil Patel's Ubersuggest gives you free access to advanced features that help you improve your rankings. Many of these features come only in paid versions of other SEO tools.
Do some reverse engineering and discover what makes your competitors' strategies effective. Find popular organic keyword phrases to include in our content and get them read by the right audience. Use the keyword tool to get hundreds of keyword suggestions, from head terms to long-tail phrases. Understand what topics your audience are looking for to create content that performs well in rankings. Find the best sites to approach for backlinks and gain more visibility online.
Ubersuggest is highly suggested if you want to gain more traffic without shelling out a dime.
---

Know if a keyword is worth targeting without spending too much time and effort finding search suggestions then checking their monthly search volumes. Instantly know what the average search volume is for a keyword right in your Chrome browser through Surfer SEO's Keyword Surfer. This browser extension trims the lengthy process of keyword research by displaying the data you need in the search bar.
Aside from search volumes, Keyword Surfer also displays other metrics such as cost per click, monthly traffic, and content word count. It also generates a correlation chart that shows which ranking factors impact a specific keyword. Other Surfer SEO tools come with paid subscriptions but this one is absolutely free.
---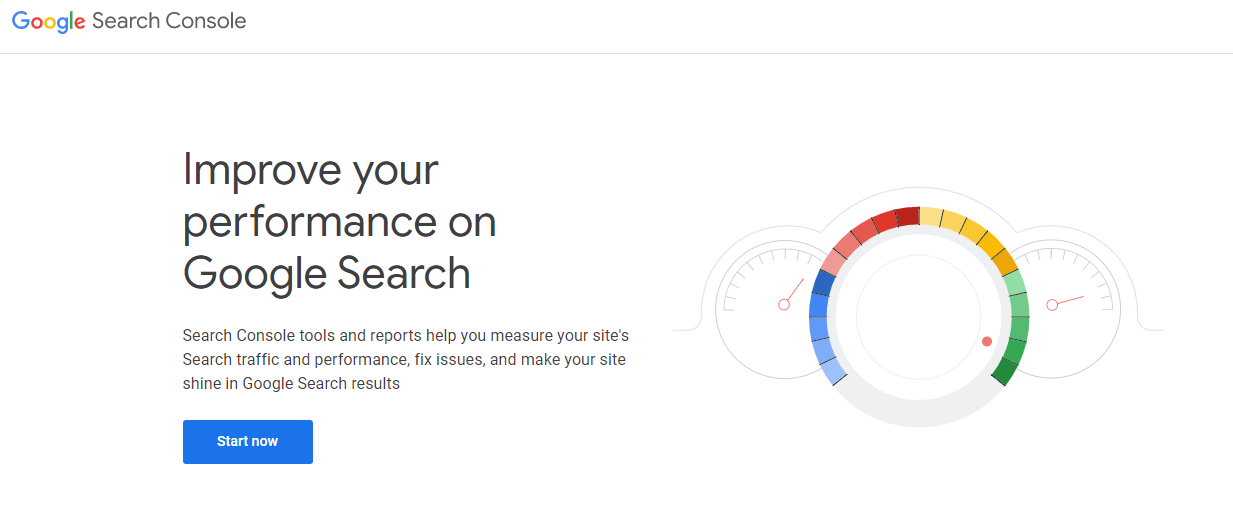 One of the easiest ways to improve your site performance on Google Search is by using tools from Google itself. The Google Search Console is packed with features that help you understand how the search engine works and how to optimize your site for it.
Know what pages are not indexed through the Index Coverage Report. Test your mobile responsiveness with the Mobile Usability tool. Use Search Console reports to monitor rich results, track AMP pages, and identify issues affecting your site. Analyze clicks, impressions, and rankings to know how to optimize your content.
All you need is a Google Account to avail of the tools in the Search Console.
---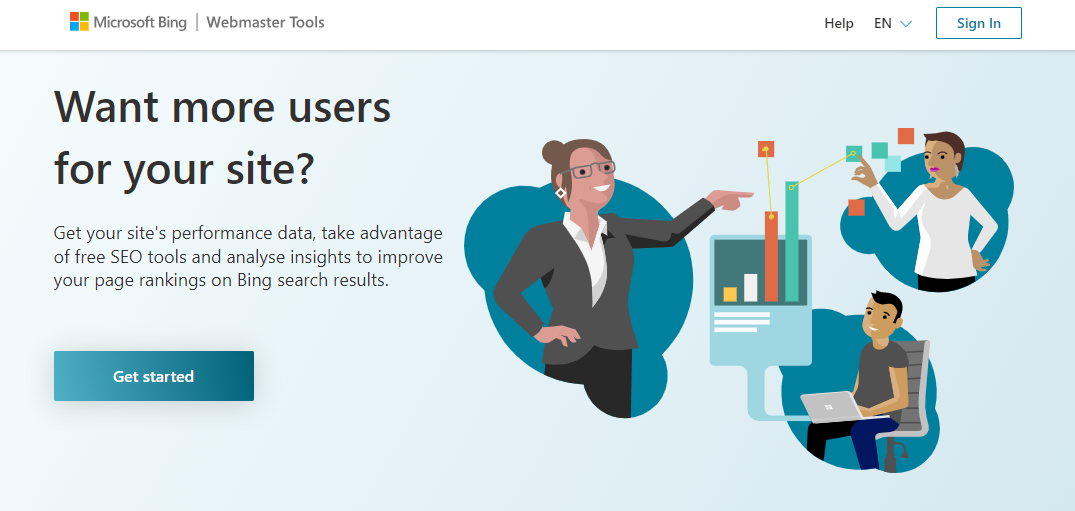 Want to improve site performance on other search engines? The Bing Webmaster Tools gives you a full suite of free SEO tools to optimize your site on Microsoft Bing.
Use diagnostic tools to explore your site and check for SEO issues. Leverage advanced tools to analyze backlinks, conduct keyword research, and improve page rankings on Bing. Generate reports and receive alerts for all your sites.
The SEO tools on Bing Webmaster are all free of charge so there is absolutely no reason to skip optimizing your site for this specific search engine.
---

See how your site performs and get recommendations on how to improve it. Run a site audit for free using Measure, a tool powered by PageSpeed Insights.
Measure audits your site using the open-source Lighthouse. It delivers insights on performance, SEO, and accessibility and gives actionable steps on how to improve each area. While it can be difficult to understand for non-developers, it provides deeper site analysis for better optimization.
---

Find SEO issues and fix them at lightning fast speeds with the Screaming Frog SEO Spider. This website crawler is one of the fastest tools for site audit and analysis.
The free version allows you to download and crawl only up to 500 URLs. If you want unlimited audits, you'll need to acquire the paid license version and renew it annually. But even with the free version, you already gain access to nifty tools and features for optimization. Find broken links and errors, discover duplicate pages, generate sitemaps, analyze metadata, and audit attributes. You also get access to reports that enable you to work on critical areas and avert potential issues.
---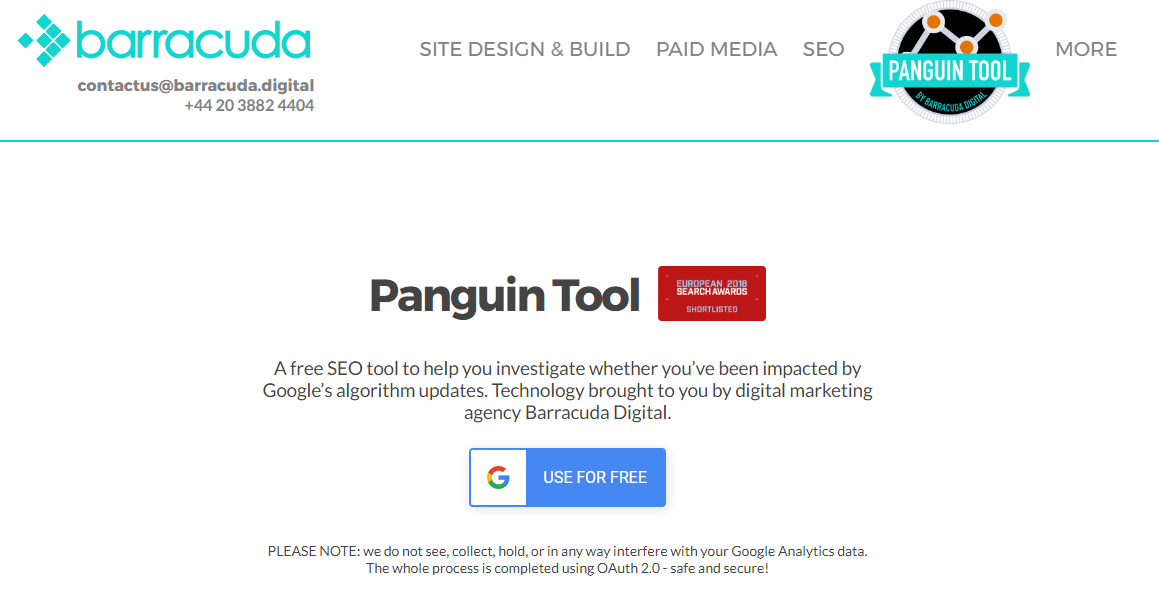 Notice a sudden drop in rankings after an update? Find out why using the Panguin Tool. This free SEO tool helps you figure out if something went wrong in your site during the latest Google update.
Panguin documents algorithm updates in an interactive timeline so you can see the events in chronological order. It gives you the lowdown on how an algorithm update impacted your site traffic and ranking. It also gives you an option to filter updates by type so you can determine the impact on specific channels.
---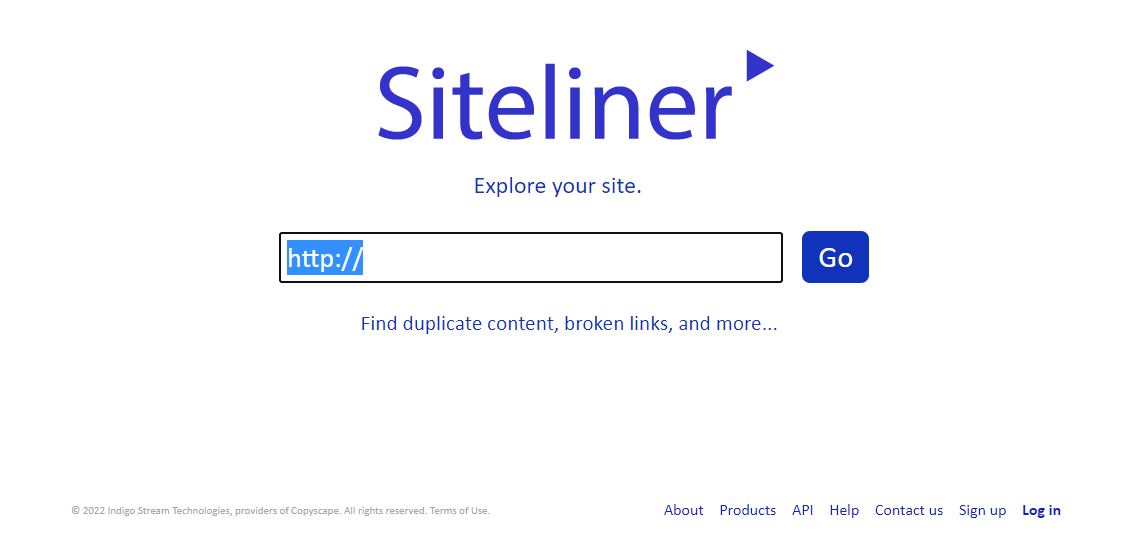 Explore your site and identify broken links, duplicate content, redirects, and other issues that negatively affect your search rankings. Get a full SEO report and a comparison with other sites scanned by Siteliner. You can compare page size, page load time, number of words per page, and other metrics so you have a better idea on how you fare with the competition.
You can use Siteliner to analyze your site for free once a month if you have no more than 250 pages on your site. For unlimited pages and scanning, sign up for Siteliner Premium.
---
Optimize Your Site with the Right SEO Tools
SEO is a solid investment for any business. But if you are just starting and have very limited capital for SEO, you can utilize free SEO tools. Many of these tools come with premium versions you can subscribe to when you are ready to scale your business.
To figure out which one works best for your business, evaluate our needs and set your goals. Look for the right SEO tools for optimizing your website and achieving your goals.
Frequently Asked Questions
Why use SEO tools?
Aside from tracking search rankings and researching keywords, SEO tools give you valuable insights that help you improve your site performance and generate organic traffic. They also help you determine what strategies work for optimizing your ranking. For businesses, the use of SEO tools attracts prospective customers and leads them into the sales funnel. Ultimately, this results in faster business growth.
How to choose SEO tools?
Choosing SEO tools depends on your specific needs. But the basic arsenal should include tools that enable you to evaluate your site and measure it against your competitors. It should also have tools dedicated for optimizing content creation and data analysis.
What kind of business needs SEO?
Virtually all types of businesses can benefit from effective SEO strategies, but the main industries that receive the highest gains from SEO are professional services, online businesses, real estate professionals, restaurants, and medical practitioners. Most of these businesses do better when they rank high on local searches.
Do I need SEO for my small business?
Big or small, businesses need an effective SEO strategy. It's even more important for small businesses that want to compete with huge companies. SEO promotes your business, drives traffic to your site, and establishes your reputation.
Is SEO worth investing in?
While there are free SEO tools you can use, investing in advanced tools is worth it in the long run. An effective SEO strategy can give you high returns eventually paying for itself while generating more income for your business.