Advertising Disclosure
Advertising disclosure:
Our partners compensate us. This may influence which products or services we review (also where and how those products appear on the site), this in no way affects our recommendations or the advice we offer. Our reviews are based on years of experience and countless hours of research. Our partners cannot pay us to guarantee favorable reviews of their products or services.
If you are a typical game development brand, you probably have a highly-skilled group of developers who can design and program an addictive and challenging game. However, despite these strengths, it is unlikely that you or your team have much experience in marketing your games. Just as the world of gaming is continually changing, so does the best way to undertake digital marketing. Gaming and other digital marketing agencies have the necessary skills that your team probably lacks. It makes sense to let the experts create a strategy to market your game.
Of course, much of the work performed by a specialist gaming agency will be the same as that done by any digital marketing agency. And many of the tasks they perform are little changed from what traditional marketing agencies have always done. The main difference here is that the needs of the online medium are distinctly different from television, radio, and print marketing.
---
Why Your Brand Needs a Gaming Agency (plus 9 Top Gaming Agencies):
---
Traditional Marketing Agencies in the Gaming Sector
In the past, traditional marketing agencies produced television, radio, and print advertisements designed to sell products for companies. Indeed, the gaming industry is old enough that many conventional agencies produced old-style ads – particularly for magazines. Thirty years ago, there were many specialist gaming magazines, many of which were packed with full-page ads for the latest video and computer games.
Nowadays, however, gamers have moved online, and so the marketing agencies have had to follow them.
Online advertising is very different from traditional advertising, however. Back in the 80s and 90s, a typical gamer would rush to his book or gaming store to buy the latest issue of Computer and Video Games (UK) or Electronic Games (US). He would flick through the pages and notice the colorful ads for the latest games. These ads were, of course, predominantly produced by the prominent advertising agencies that most gaming companies used.
The gamer had no choice – if he wanted to learn about the new and upcoming games, he had to buy the magazines, and a half or more of each magazine contained print ads. He may not have been forced to read the ads, but they were there in his face, enticing him to try the new shoot-em-up, puzzle, or platform games. Thanks to these full-page ads, our young gamer would know all about Lara Croft and Tomb Raider, or how to fight in Street Fighter.
---
What are the Essentials of any Digital Marketing Agency?
Online marketing is different, however. Consumers, including gamers, can avoid it if they so chose. So modern digital marketing agencies need to work on developing campaigns that draw people in, that engages their natural curiosity. Traditional marketing was outwards-focusing – brands broadcast their ads to the public. Modern online marketing is inwards-focusing – it aims to attract people to come to the brand, via websites, apps, and social channels.
However, the core marketing essentials are similar enough for some large agencies to cover all aspects of marketing, both online and offline.
The modern consumer is much savvier than previous generations. They are highly cynical about marketing messages. Therefore, it is the job of a digital marketing agency to break down that cynicism so that the consumer will let the brand through their natural defense.
The heart of digital marketing is data. For this reason, digital marketing agencies, whether they are gaming-specific or any other product sector, need to be data-focused. They are continually testing the success of their campaigns, modifying their campaigns based on the results they discover.
Most digital marketing agencies focus on buyer behavior. This is one of the advantages of a specialist gaming agency (or a gaming division within a large agency). They can understand gamers as consumers and can adapt their marketing to reflect gaming behavior.
Some everyday essentials of any digital marketing agency include:
Developing appropriate content for the brand's target audience

Redesigning websites and apps to reflect the behaviors of the consumers

Working with clients to establish campaign goals, creating matching campaigns, and then continually testing the data using analytics

Extensively researching to find the best, most targeted up-to-date client data

Ensuring that the clients' digital assets are written and designed in such a way that they appear in high positions in the search engines and other relevant databases
---
Typical Problems Faced by Game Developers
"The barrier to entry is lower than ever, but the barrier to success is higher than ever before" said Jason Della Rocca in the "State of the Industry" panel at the QuoVadis 2016.
The greatest challenge faced by game developers is gaining visibility in a crowded marketplace. While genre leaders, like Fortnite, earn millions (it is estimated that Fortnite averages $5 billion per year, which would total exactly $2o billion as per 2022), many games disappear, virtually without a trace. Apple's App Store is home to more than 1 million games, making their Games category their most popular category. According to a report by Apple, over 1,000 mobile games available on the App Store are played by an average of more 100,000 iPhone users daily. In addition, it is the third-party game developers who rule in the App Store. Games developed by Apple itself do not tend to be as popular as those of other developers.
As of March 2022, app users could choose from over one million iOS gaming apps, representing 13.66 percent of all apps offered in the App Store—the most popular category. Over at Google Play, it's the same story: Mobile game apps dominate the market. Reports even estimate that by 2024, more than 70 percent of Google Play's app revenues will come from gaming apps.
This means that many game developers struggle to have a sufficiently large marketing team with enough depth of experience to make their mark.
Game developers sometimes struggle when they work with generic marketing agencies who don't understand practices and features inherent to the gaming industry. If your agency doesn't understand your requirements, you can't possibly have a campaign that works.
---
Why Choose a Gaming Agency?
As with any partnership, any gaming company needs to ensure that its marketing agency makes for a good fit. Its marketing agency needs to understand its vision and help present that to the world. Marketing —and even gaming— is changing and is certainly not a one-size-fits-all industry. Marketing a mobile game is very different from marketing a physical product, for example.
Some marketers probably still think of gaming as being an industry where you go to a gaming shop or chain store and spend $100 on a game that comes nicely packaged on a CD, with an instruction booklet enclosed. Things have changed since they grew up, playing Crash Bandicoot on their original PlayStations. Some older marketers in more general agencies may still think of gaming as playing Space Invaders and Pacman in the arcades.
Gaming is a fast-changing industry, and specialist gaming agencies, usually staffed by marketers who regularly play games themselves, keep up-to-date with industry trends and understand the subtle differences between marketing games to Generation Z versus selling to Millennials.
---
What Points Should I Consider When Selecting a Gaming Marketing Agency?
Ideally, you will want to work with a company whose employees are passionate about both gaming and marketing. They should know the right questions to ask you and quickly gain a clear understanding of your vision and goals.
Unfortunately, too many agencies create websites that emphasize style over substance. However, you should be able to gain a good idea of their capabilities from what they highlight on their site. Many will include examples of their past work, which you can peruse carefully.
You will want to examine some of the strategies each gaming agency has used with its clients. What ways have they sold games in the past? You will want to quiz them about the general direction they might consider taking your campaign.
---
Top Gaming Agencies

Kairos Media is a full-service gaming and eSports agency, with over ten years of experience in the eSports world, from owners to professional players.
Kairos Media produces campaigns both for gaming companies and for businesses in other genres who want to use gaming to reach their target audience. For example, while many different types of people eat KFC, gamers are a sufficiently large sub-genre to warrant specialist gaming campaigns. Kairos Media runs KFC's entire gaming and eSports strategy in the UK. KFC gave Kairos Media the task to help them enter the gaming space in as much of a genuine and authentic way as possible and build a rapport with the gaming audience. The agency achieved this through larger scales activations with influencers and eSports tournaments.
---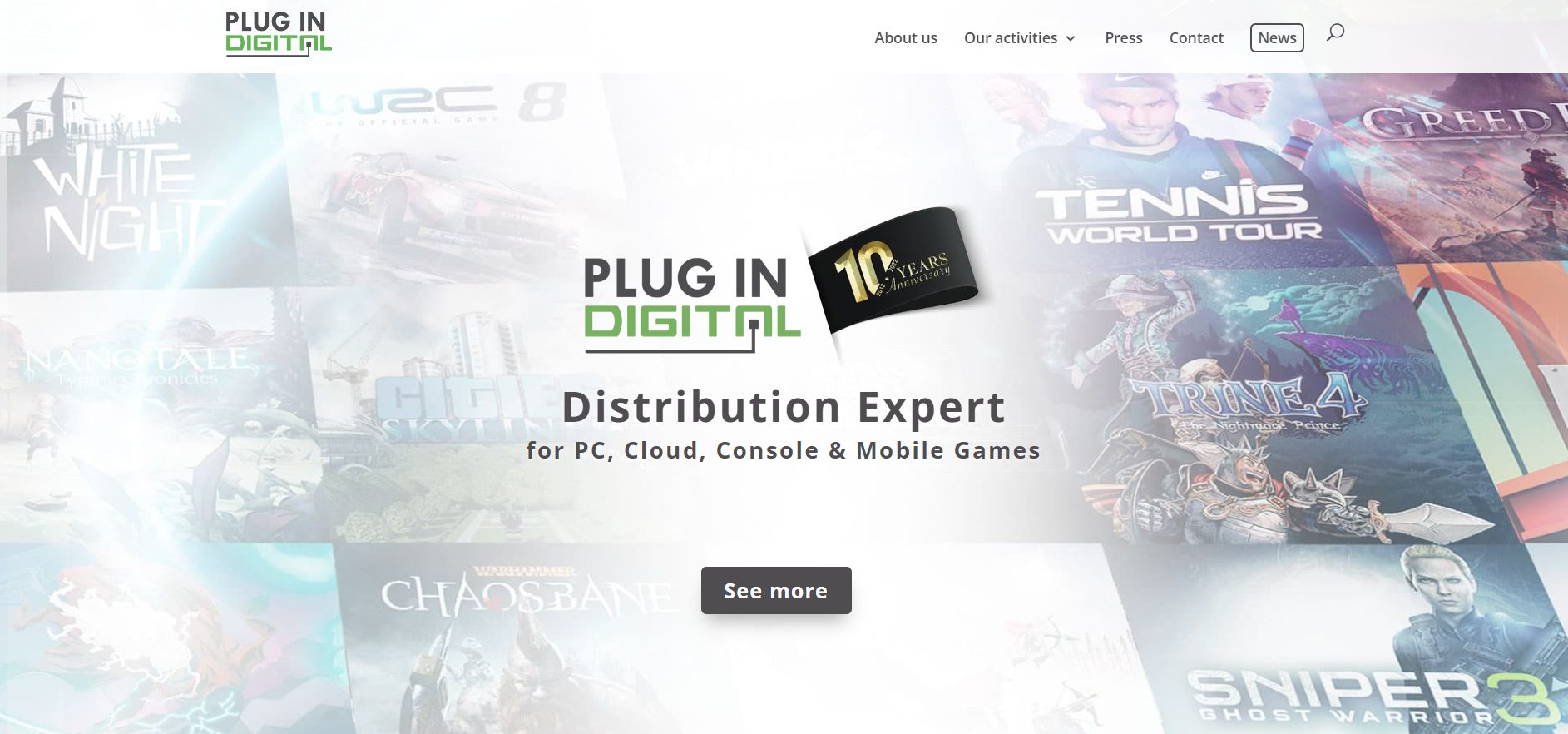 Plug In Digital is a full-service digital marketing agency for the games industry. They help gaming startups navigate the market to grow their audience and engage them effectively. Through community management, audience engagement, and marketing strategy consultation, they build brands.
They focus on indie game publishers, and their portfolio consists of more than 20 titles with 2M+ players. They have worked with key gaming companies, including Razer, Alienware, Twitch, Humble, and Discord.
They split their services into social media growth, digital marketing, and strategy consultation. They focus on providing genuine value to their clients, and the gamers who play their games and take notice of the content made by Plug In Digital for its clients.
---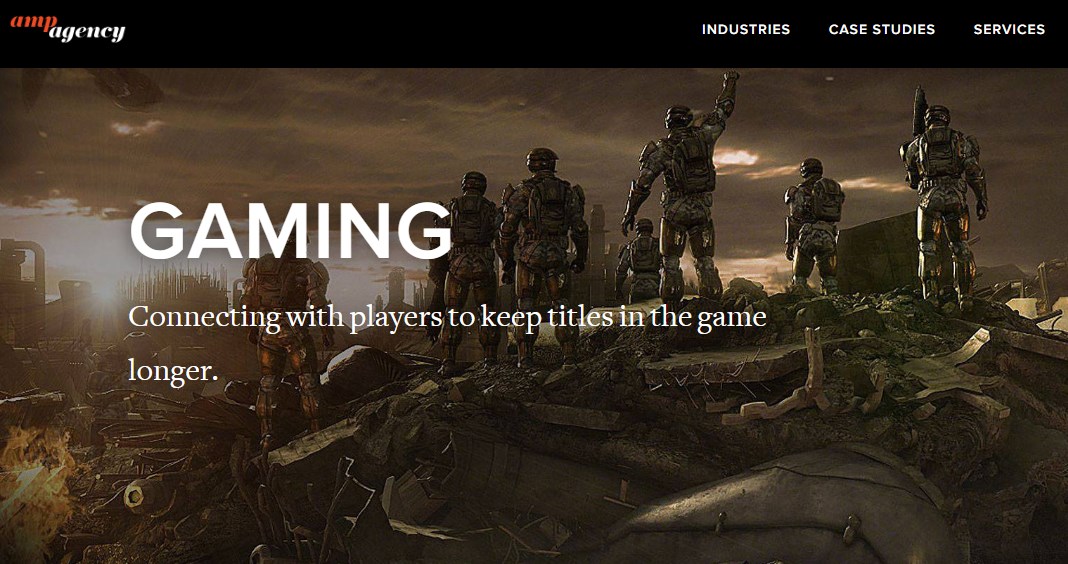 Although AMP Agency is not solely a gaming specialist, it acknowledges the importance of that sector. AAMP's team consists of experts in numbers, digital strategy, analysts, and creatives, all to connect people and brands in more meaningful ways.
AMP Agency has five offices America-wide, with its headquarters in Boston.
The company highlights its extensive experience of working in the gaming sector. Some of the gaming brands with whom they have worked include 2K, Activision, Microsoft (and Xbox), Riot Games, and Sony PlayStation.
Their relevant expertise covers many areas, including:
Launch Campaigns

DLC Strategy & Development

Social Media & Influencer Campaigns

Creative & Content Development

UGC Acquisition

Four-screen Experiences & Apps

CRM / Registration

Apps & Programs

Social PR and Reputation Management
---
PocketWhale is a video game creative and marketing agency focusing on mobile, PC, and console games. They have offices in the USA, Germany, France, and Japan. They design bespoke creative materials for their clients for the Internet and television.
Their marketing activities include PR, influencer marketing, digital advertising, TV advertising, and events. They partner with platforms, including Facebook, Google, and Snapchat, to maximize the impact of their campaigns. They also work directly with popular gaming influencers on YouTube and Twitch, plus other social media platforms to create exciting and targeted content to capture both new and old audiences.
---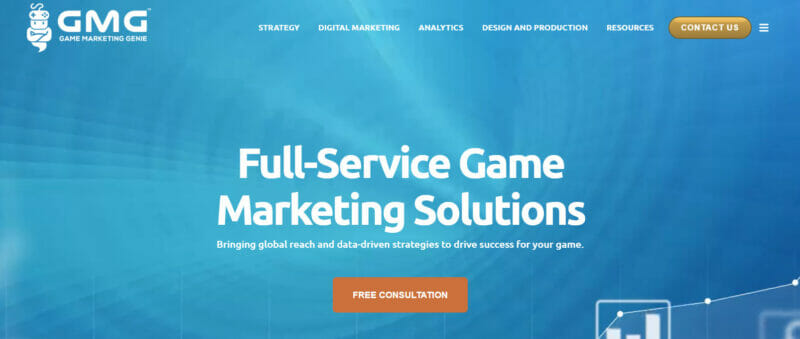 Game Marketing Genie offers full-service digital marketing solutions. Their services are truly comprehensive and include:
Marketing Strategy

Social Media Marketing

Search Advertising

Programmatic Advertising

Influencer Marketing

Email Marketing

Tag Management

Mobile Marketing

Search Engine Optimization

App Store Optimization

Audience Segmentation & Retargeting

Adobe & Google Analytics Optimisation
Game Marketing Genie can prepare an end-to-end high-level marketing strategy for your business or focus on a specialized area to complement your in-house marketing efforts.
---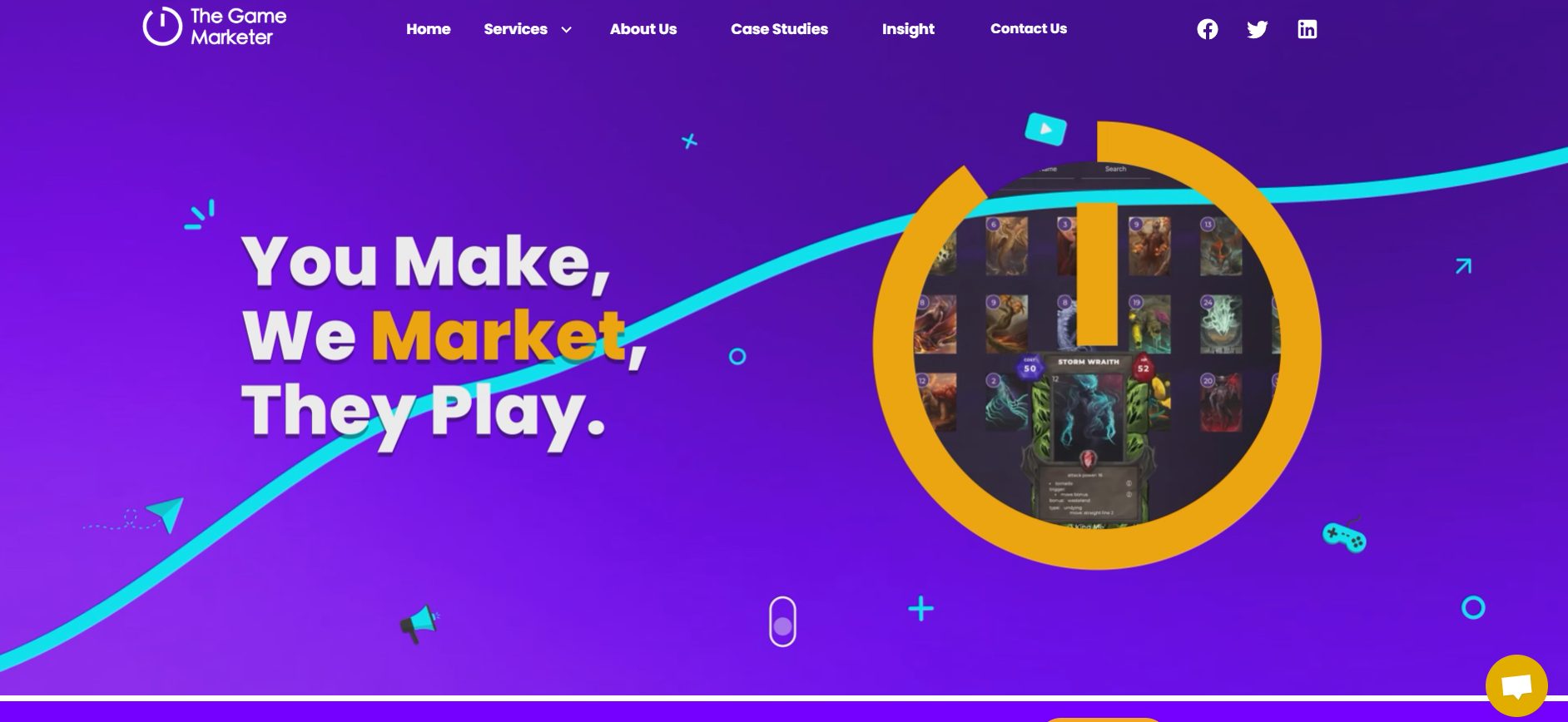 The Game Marketer is a full-service video game marketing agency, helmed by experienced game marketers and self-confessed game marketing fanatics. They understand the nuances of marketing to gamers and have experience launching games for consoles, PCs, mobiles, and others.
With a team that's as international as the games they market, The Game Marketer has a global reach that can provide even relatively unknown game developers a chance to break into the market. They offer a variety of marketing services for video game developers:
Video Game Marketing

Video Game PR

Social Media and Community Management

Video Game Influencer Marketing

China Video Game Marketing

Paid Ads

Esports
The agency markets games by creating campaigns that focus on the player to generate leads and drive sales.
---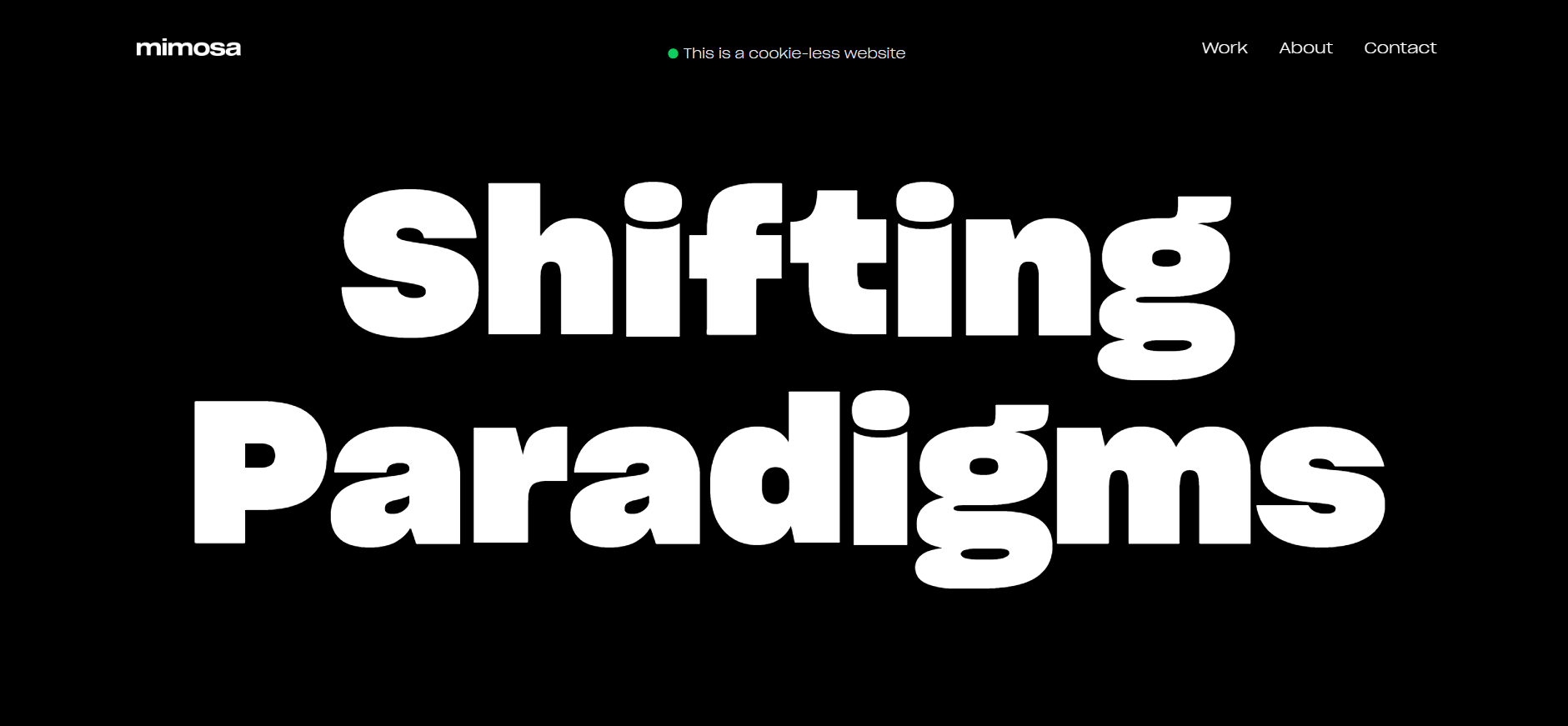 Mimosa describes itself as a "new-generation brand consultancy." Simply put, they aim to be at the forefront of emerging brands that have the future in mind. If you are a game developer that uses VR, AR, and AI technology in your products, Mimosa can help craft a branding and marketing plan for it.
Aside from these technologies, Mimosa also specialized in crypto and blockchain, various lifestyle industries, and arts and culture. The Berlin-based agency combines research, design, and advertising with a global perspective to give their clients high-quality plans and campaigns.
---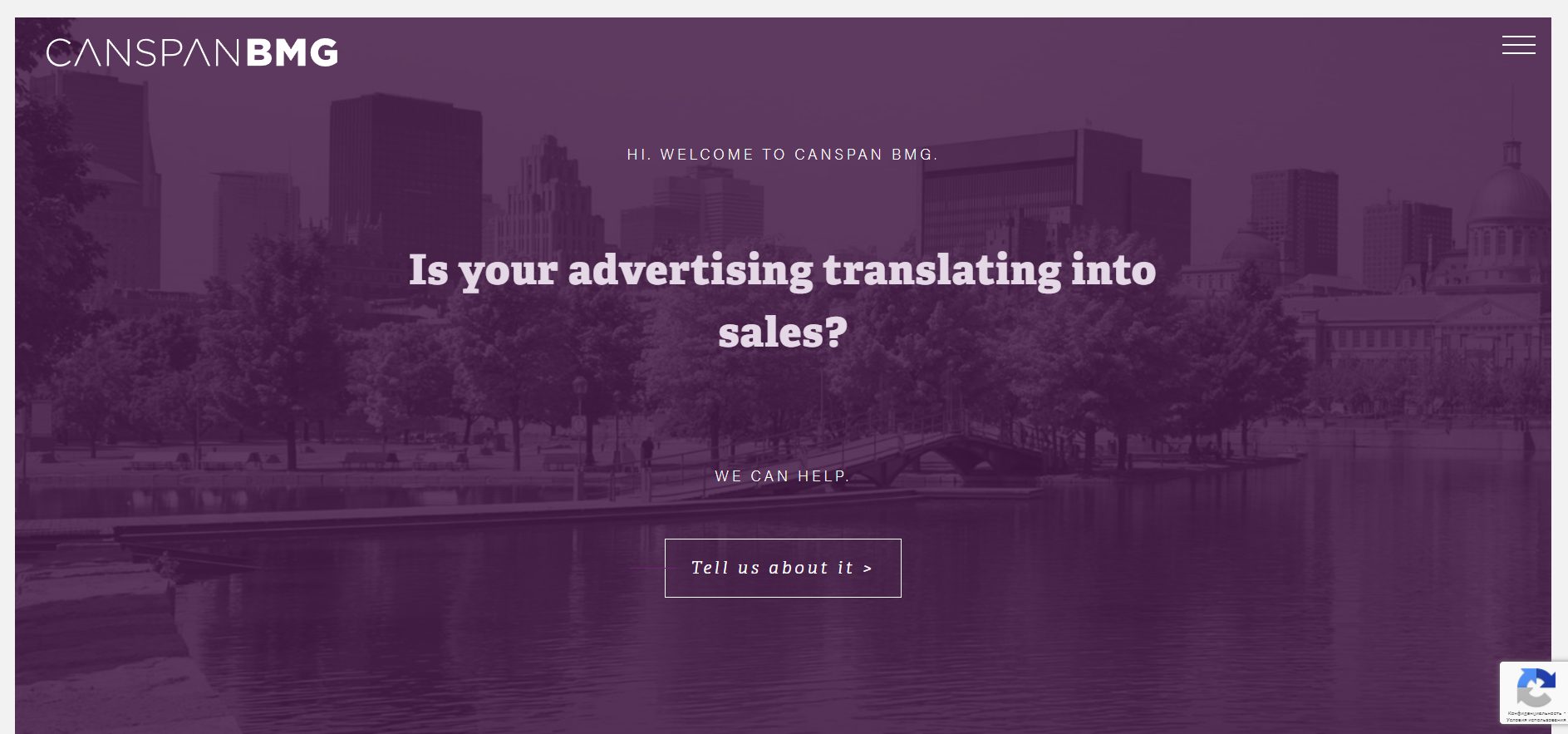 Digital marketing agency Canspan BMG is a full-service agency with experience in marketing a wide variety of games. From arcade games to board games, mobile games to card games, console games and even party games, Canspan BMG offers their clients data-driven strategies for good ROIs.
Some of the services they provide are:
Social Media Advertising

Design and Production

Public Relations

Ecommerce/Amazon
This Canadian agency, based in Montreal, has worked with several game brands, including Nintendo, Wilder Games, Arcade1Up, and Outright Games.
---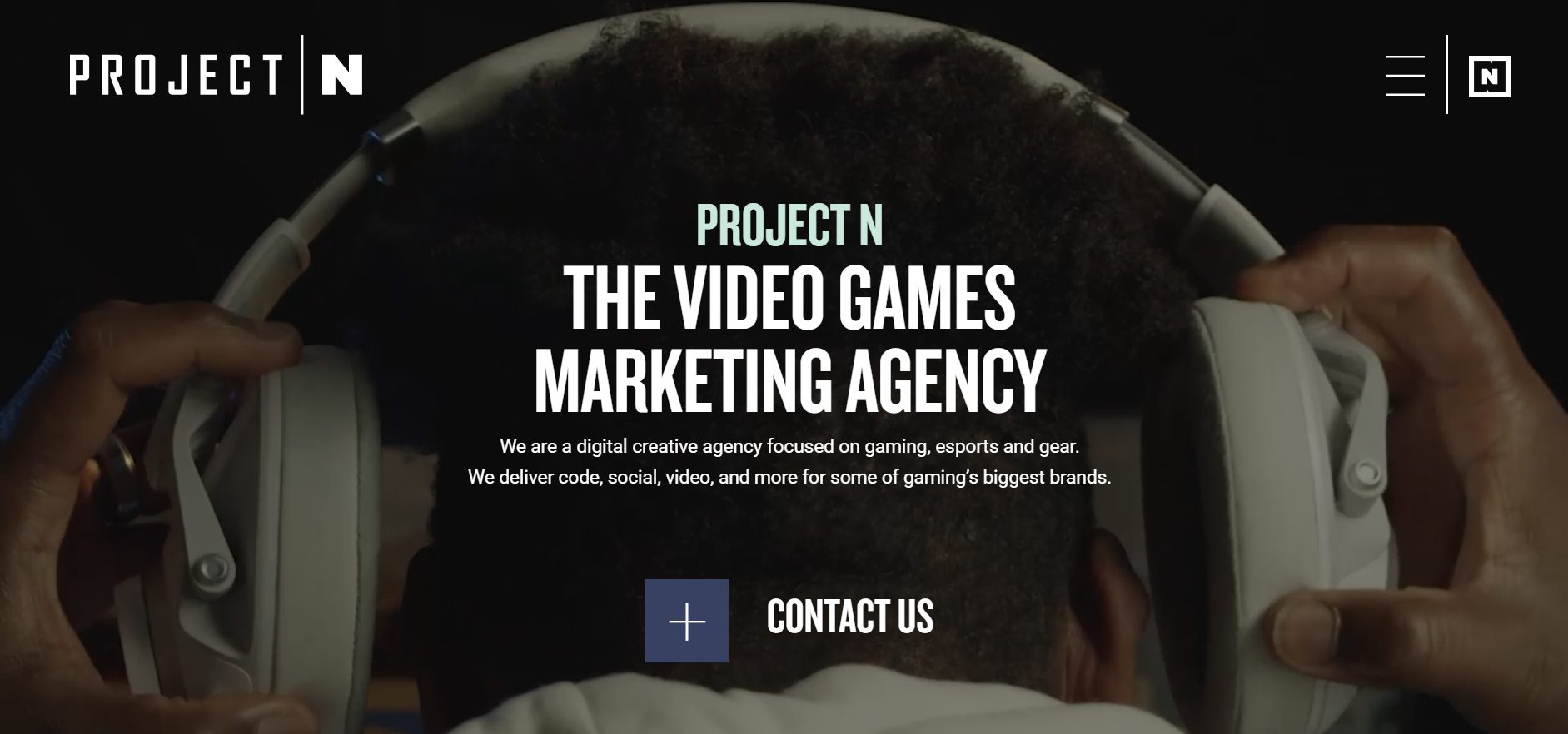 British games marketing agency Project N is composed of "gamers making content for gamers." Having a team that is decidedly into all kinds of games is definitely a strength for any gaming agency.
Project N creates campaigns that focus on engaging content targeted to gamers. They offer marketing services for brands that are either looking to grow their market or launch a new game. And because they are gamers themselves, they know just the kind of content that will excite and intrigue the intended audience.
The agency crafts creative content, offering the following services:
Video Production

Website Creation and Development

Content and Editorial Creation

Community and Social Media Management
Project N is the agency that marked the launch of Fortnite's Summer Trials and Winter Trials. Project N also partnered with Bandai Namco to create a Discord server for Elden Ring, launching it to huge success.
---
Frequently Asked Questions
What is a gaming agency?
A gaming agency markets games by creating campaigns around the games that focus on generating leads and driving sales.
What is the average Age of a gamer?
The average age of a gamer is 33 years old. The average U.S. gamer has been playing for 14 years.
How can I promote my gaming business?
Here's 5 ways to promote a new game website:
Work with trending influencers

Build related video contact

Grow your online presence

Cross-promote your game

Make a simple website to support marketing
What do gaming agents do?
Gaming agents monitor gaming equipment for compliance for gaming regulations. To operate standard gaming equipment, like slot machines or video gaming machines, agents will need to check log sheets and incident reports.